It's no secret that we're all big fans of artist Can Dagarslani and his work. We've featured his photographs previously. When we hit the road to visit Istanbul, we simply could not miss the opportunity to ask him to show us his favorite spots of this bustling city.
Can spends the majority of his time working as an architect. We decided to meet up with him at his home in the Beyoglu area, which is hidden just off the Istiklal Street. While we listen to some lovely tunes, he explains the way he creates and shows us a couple of recognizable spots that he had previously used in his photos. Can shares the apartment with another artist, which is obvious through the little details all over the place.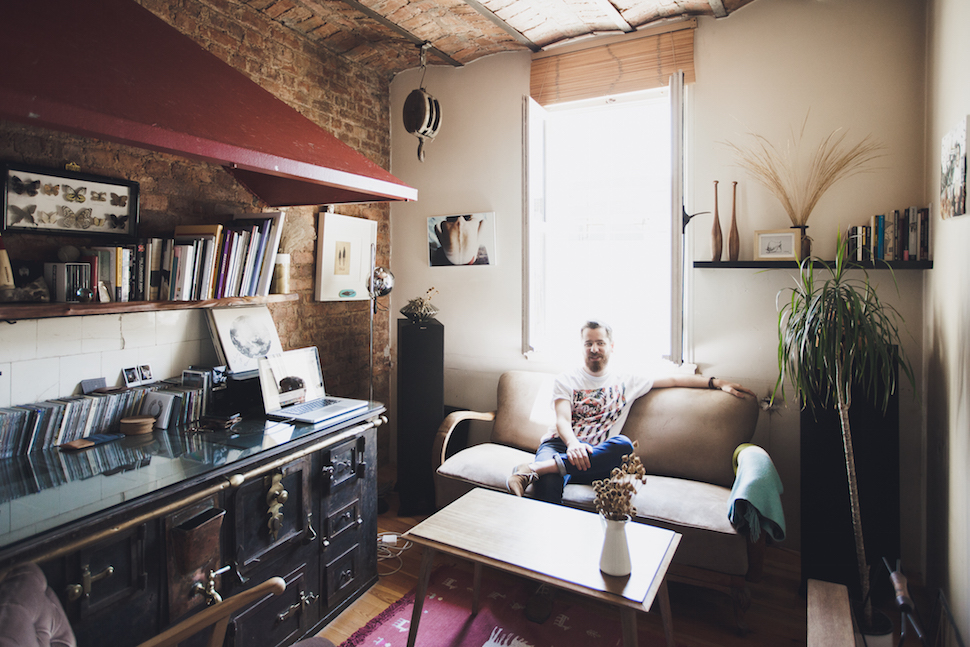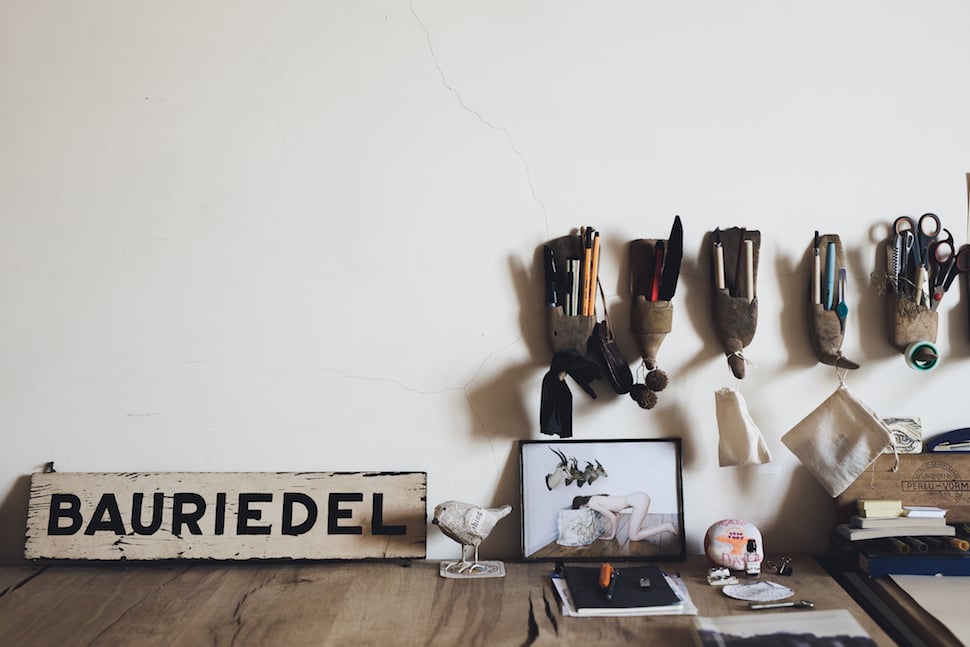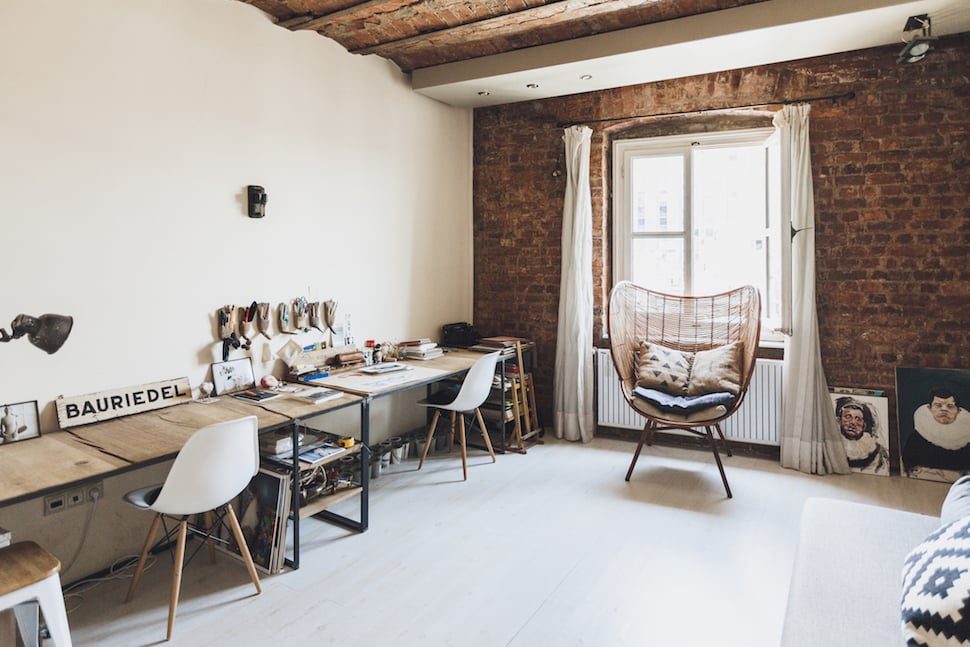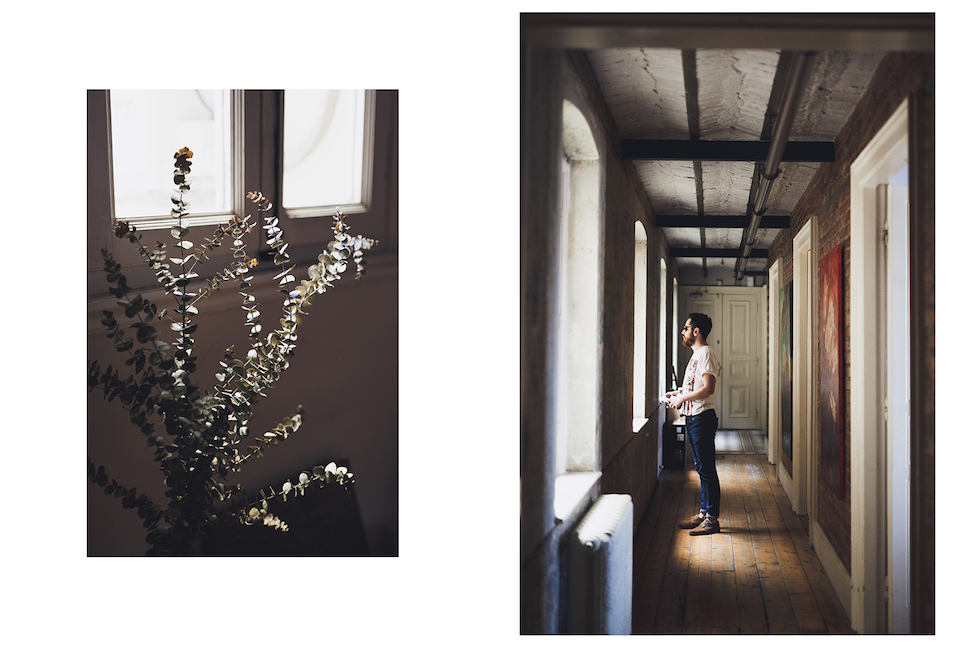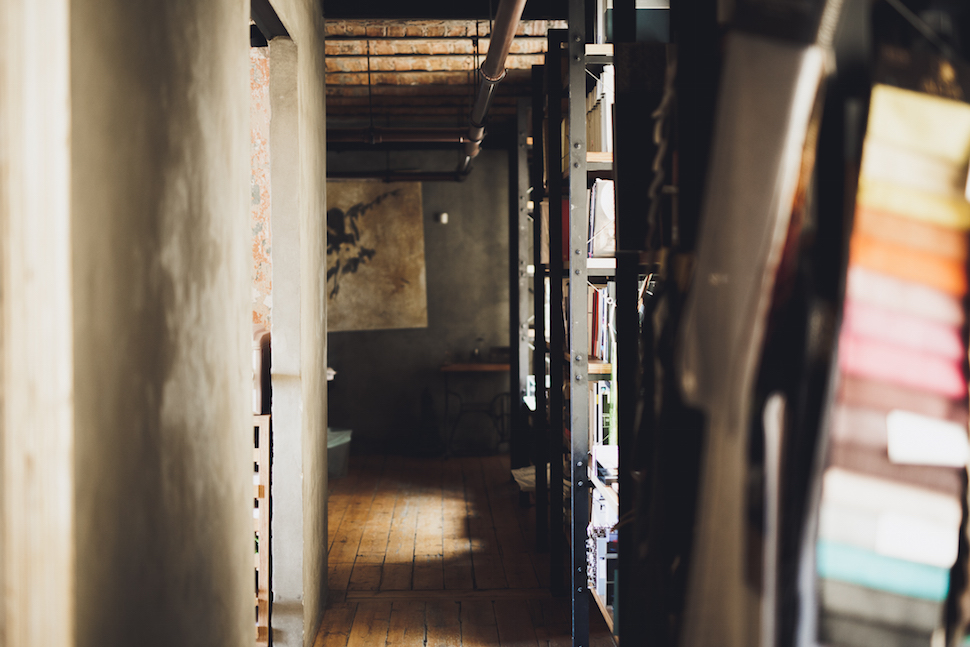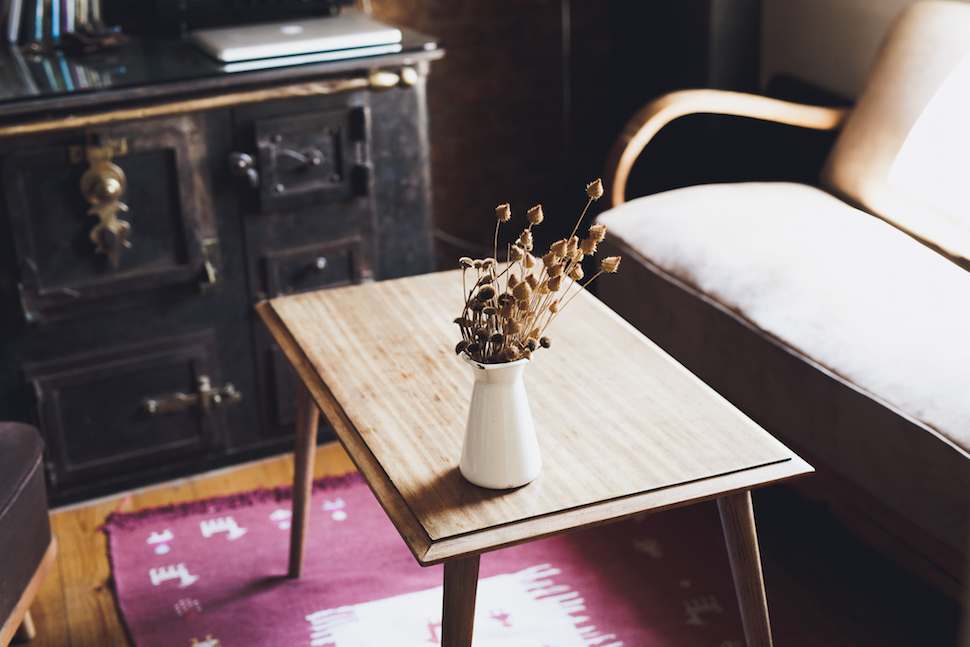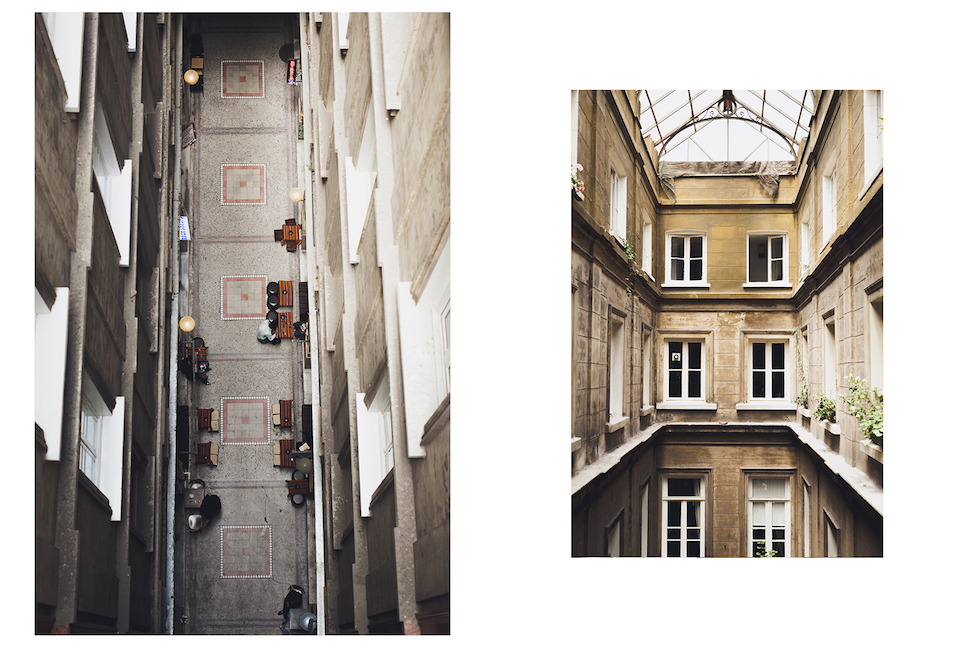 We walk out through the office where Can works and take a look.
Our first stop of the day is a small coffee place called Mandabatmaz tucked away in a tiny street just off the bustling Istiklal Street. The cafe was founded in 1967 and still serves the same traditional Turkish coffee that might be one of the best in town. Can explains that you are not supposed to sit and slowly sip, but to rather drink it fast and then leave.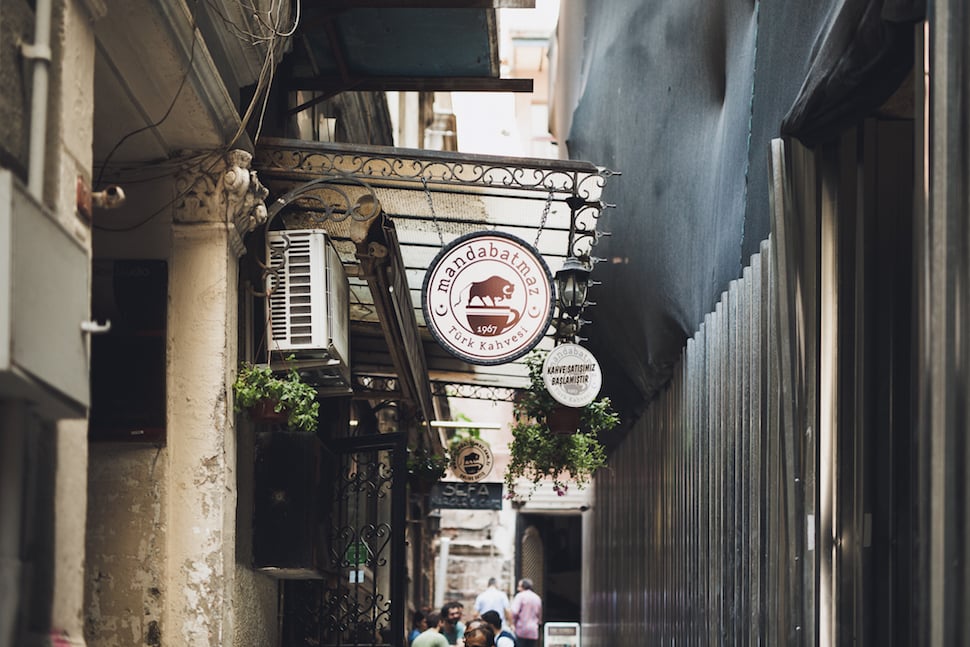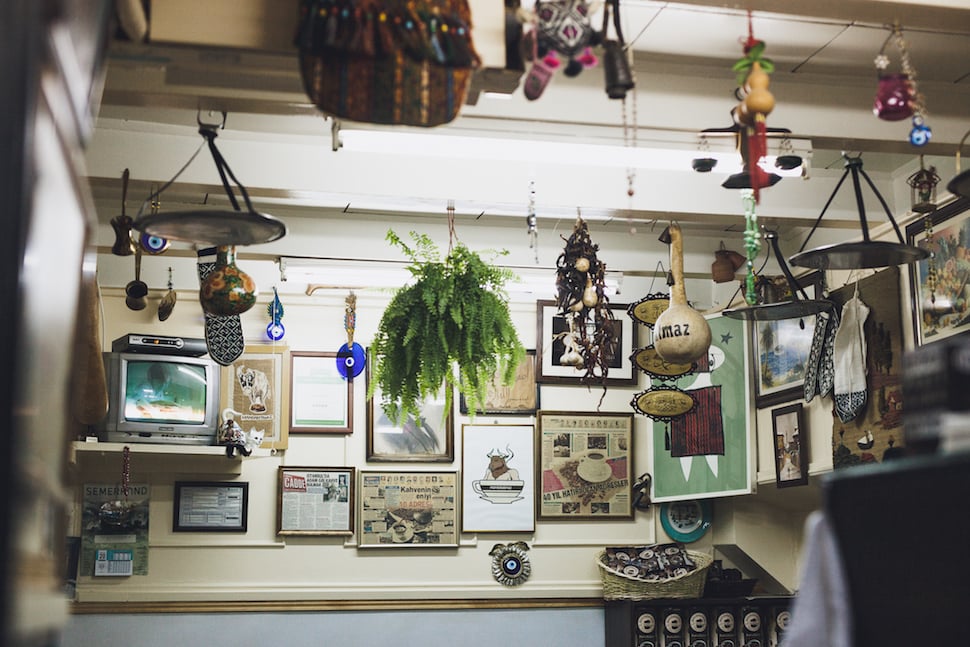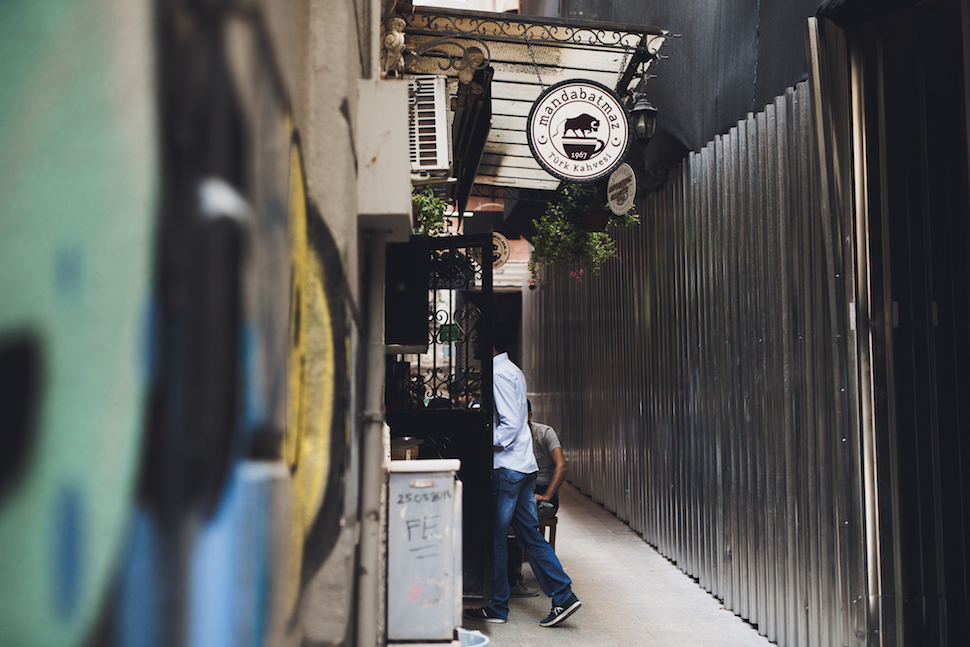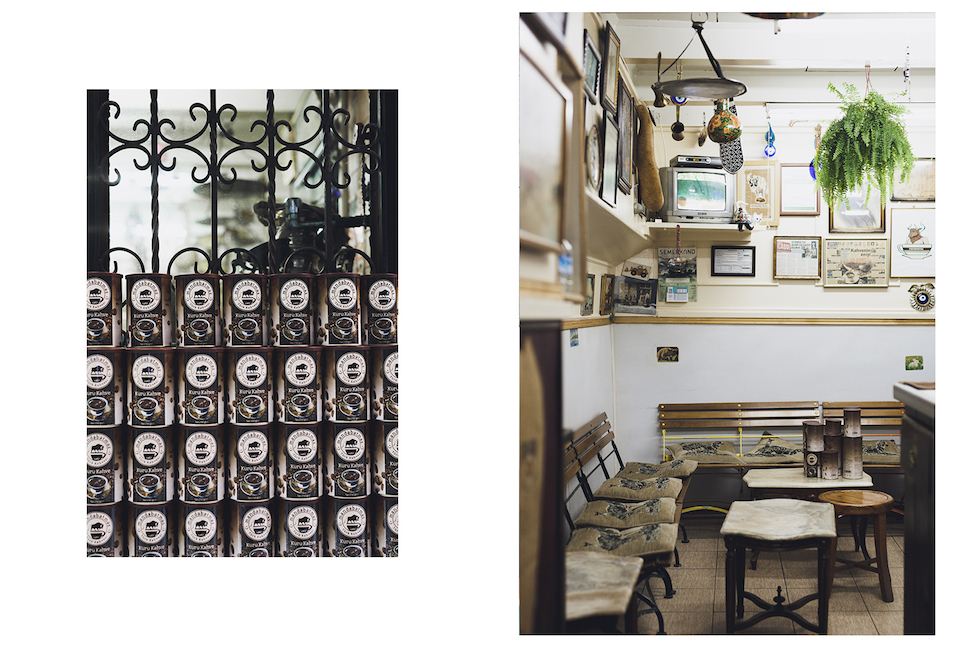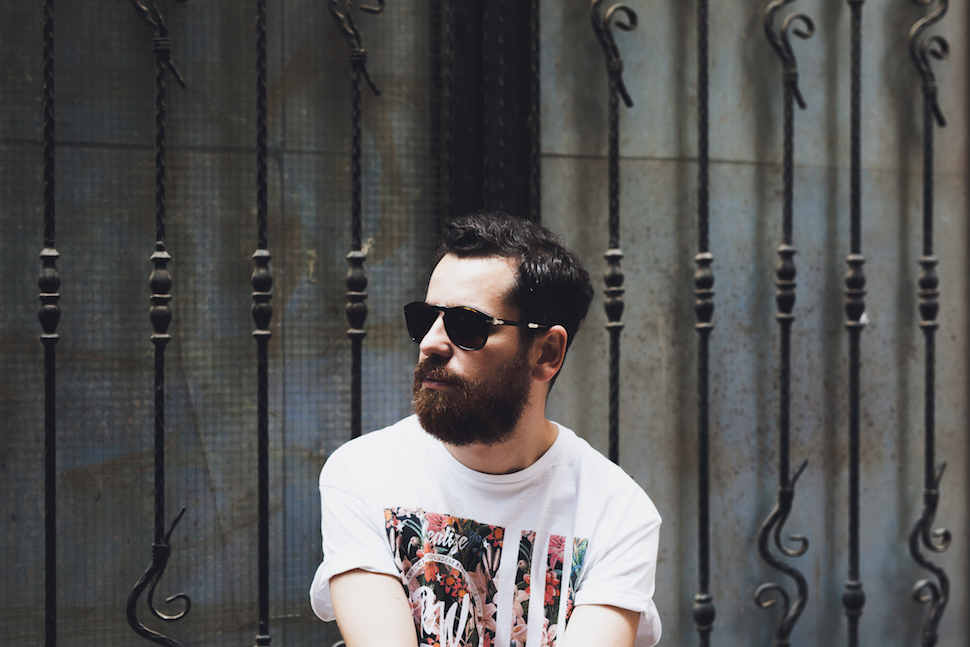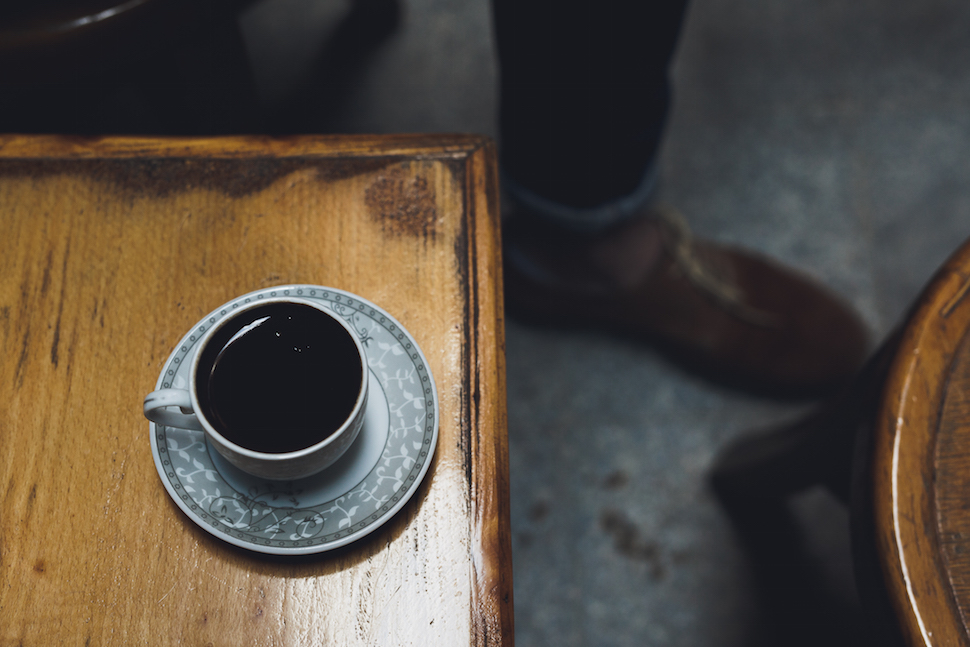 Mandabatmaz
Istiklal Cad./olivia Gecidi 1/A
_
The next spot is a couple of tiny streets away in a district called Çukurcuma. It feels like walking through a maze, but we do trust Can and follow him. When we arrive to Müz, a charming store that functions as a retail space, an office, and a coffee place. There is a massive wooden table in the center of the room inviting us to sit down, read, work, or sip coffee. We're surrounded by beautiful shelves full of cacti, succulents, terrariums, and carefully selected objects for your home. It reminds us of Hallesches Haus, a store that we visited in Berlin a couple of weeks ago.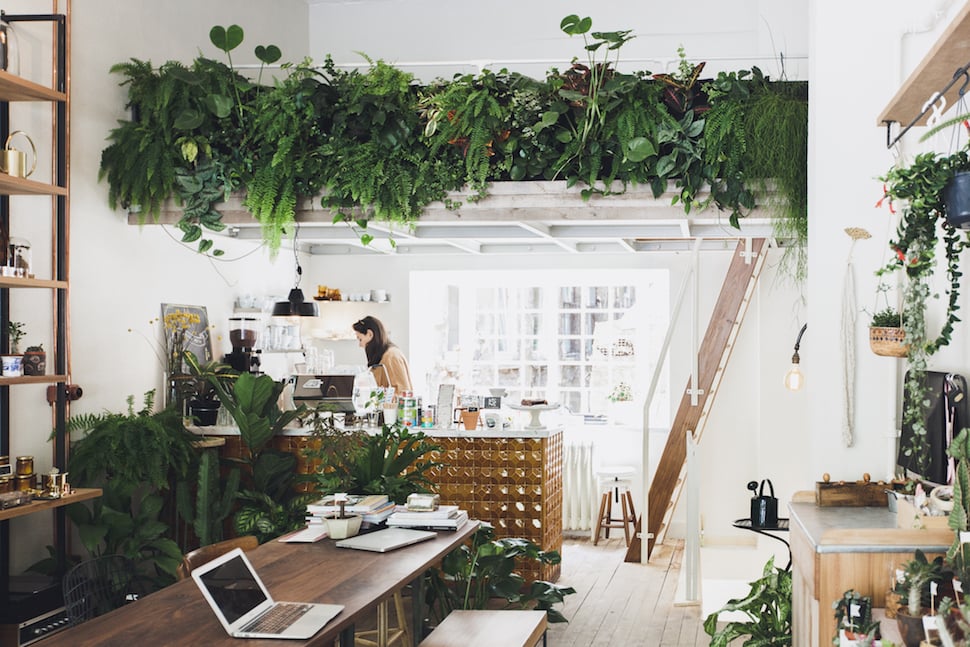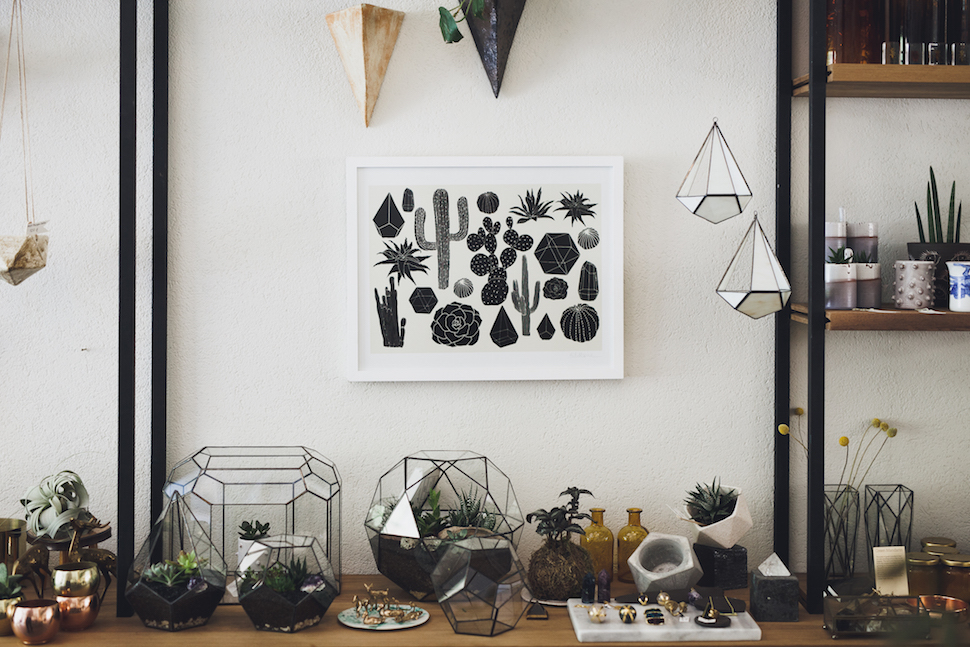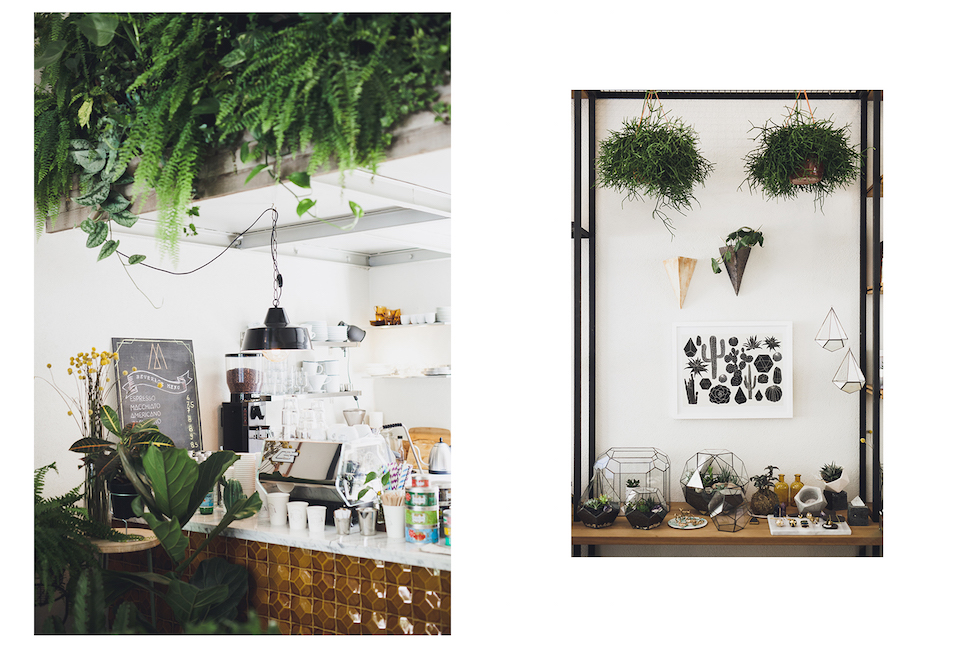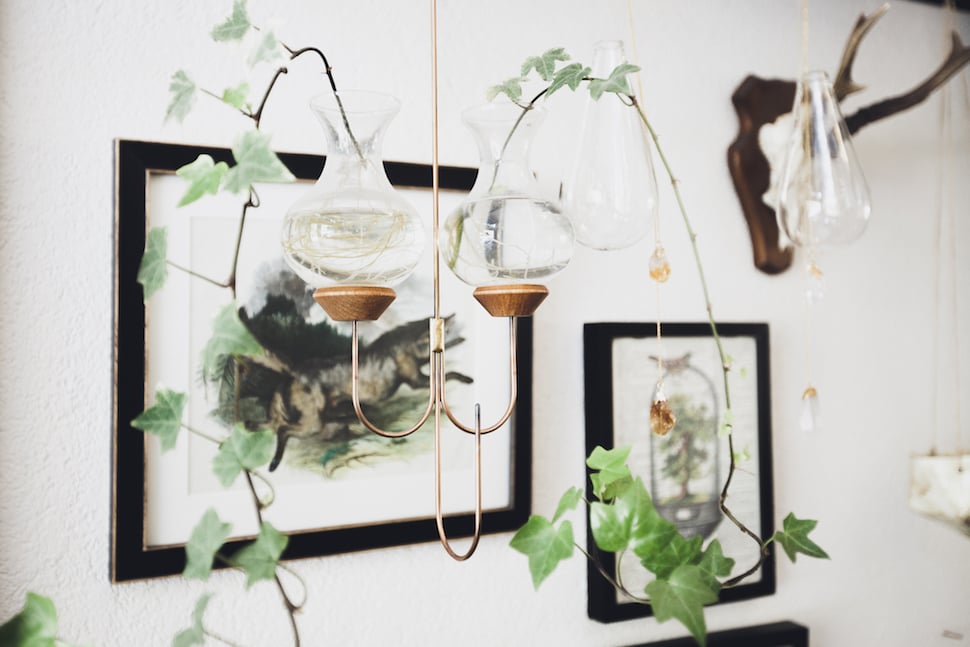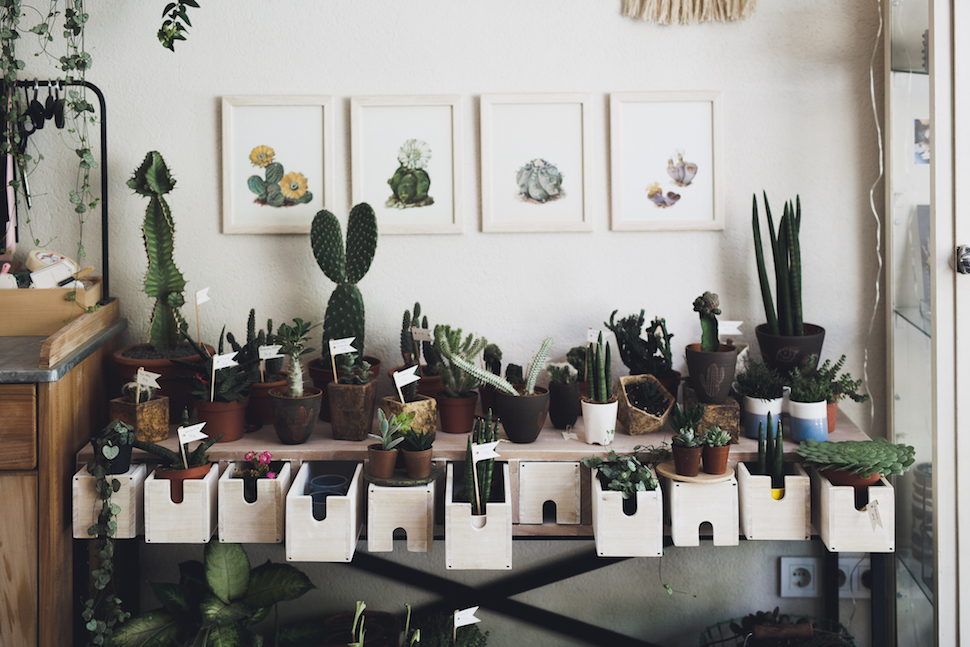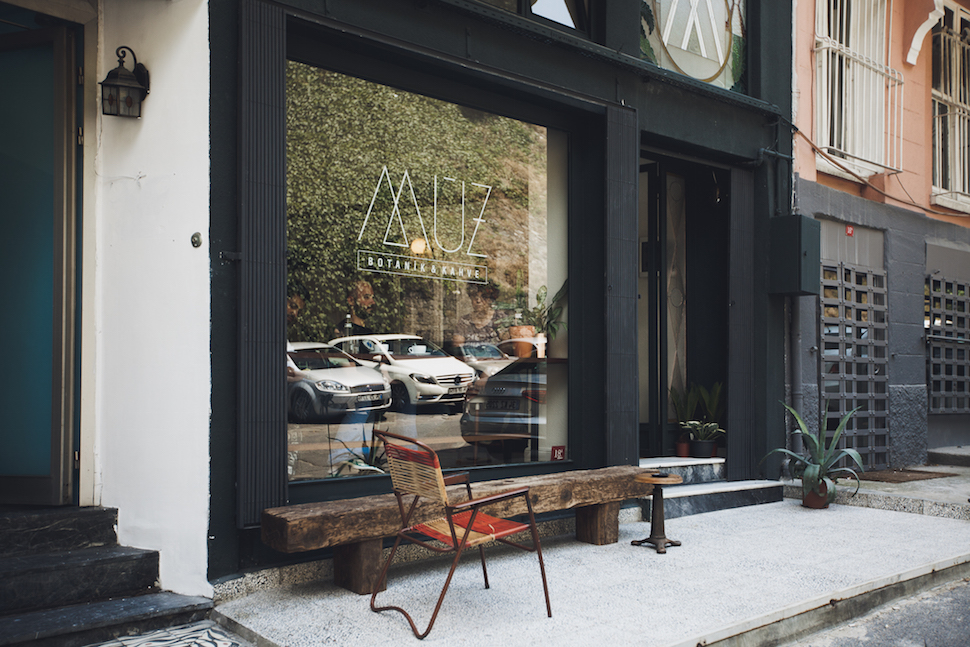 Müz
Firuzaga Mahallesi, Hayriye Caddesi No.18/A
_
We walk through the area full of diverse antique stores and continue to the Cihangir district. There are stray cats sleeping on the stones and benches, old men waiting for the passers-by to have their shoes cleaned. At the end of the road, we catch the first glimpse of the Bosphorus.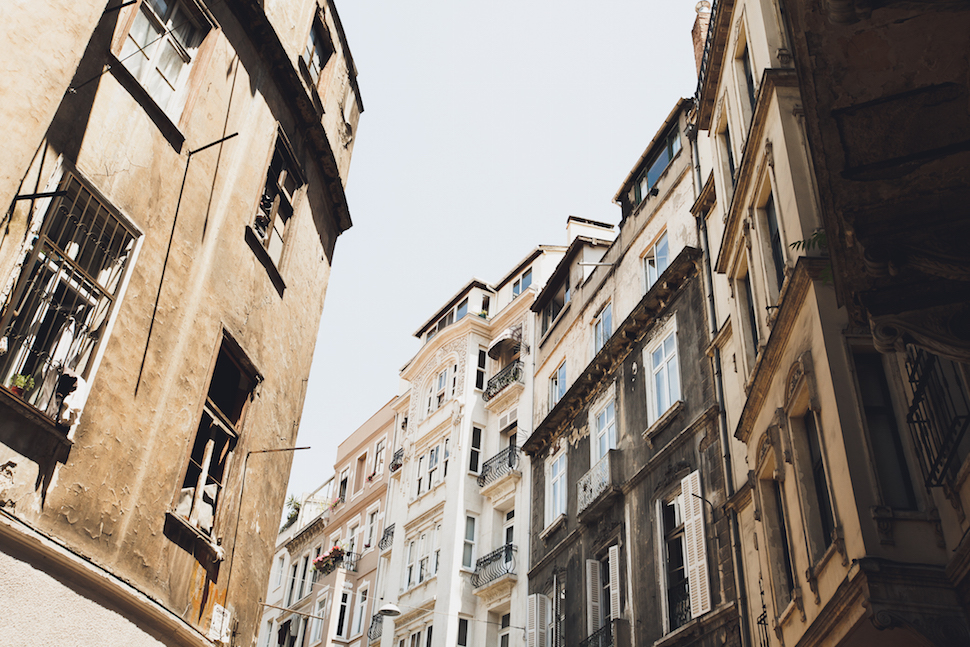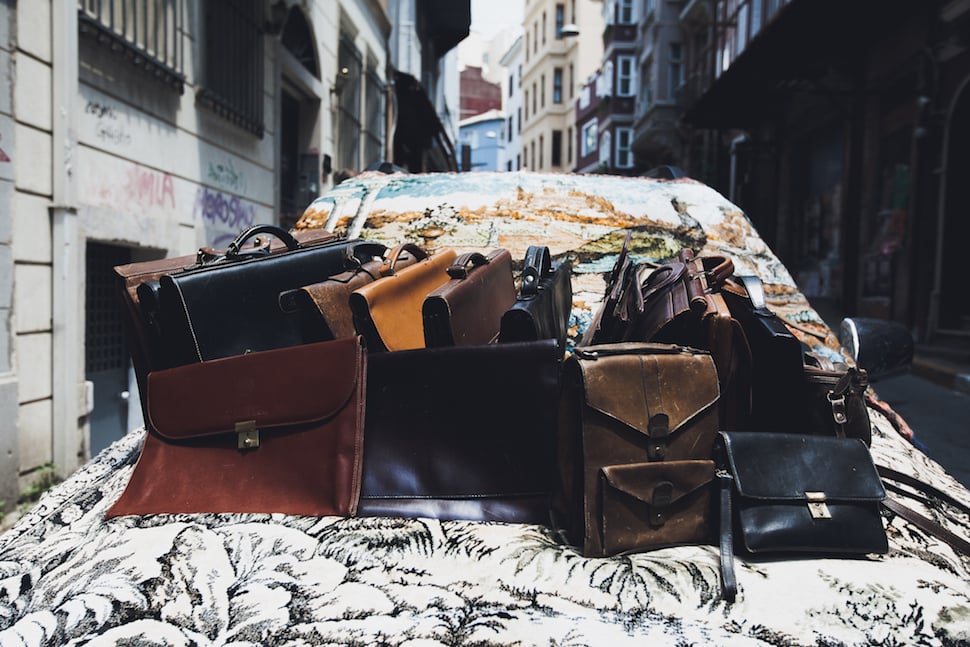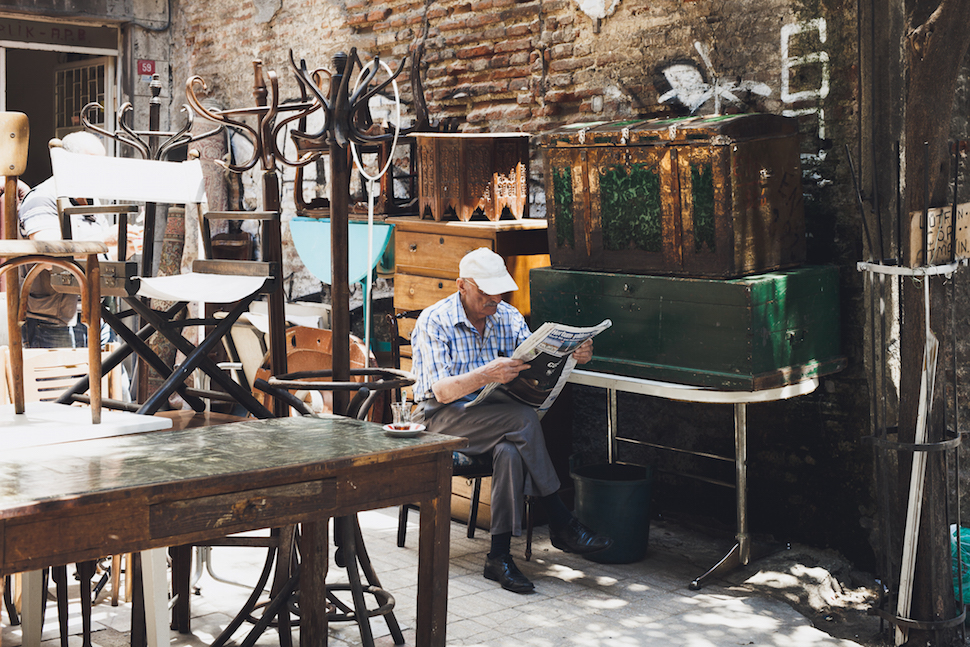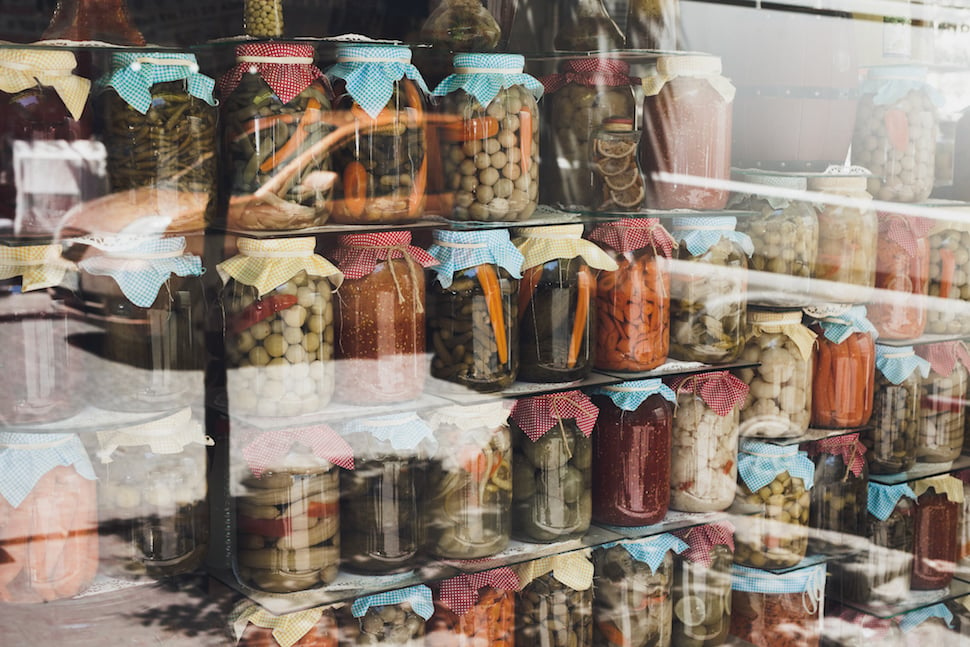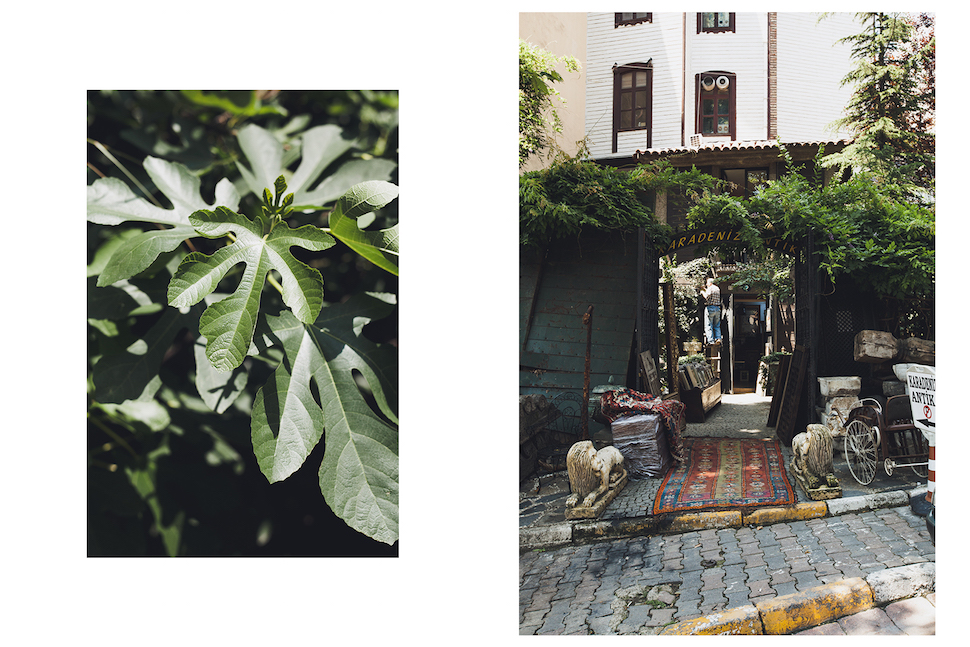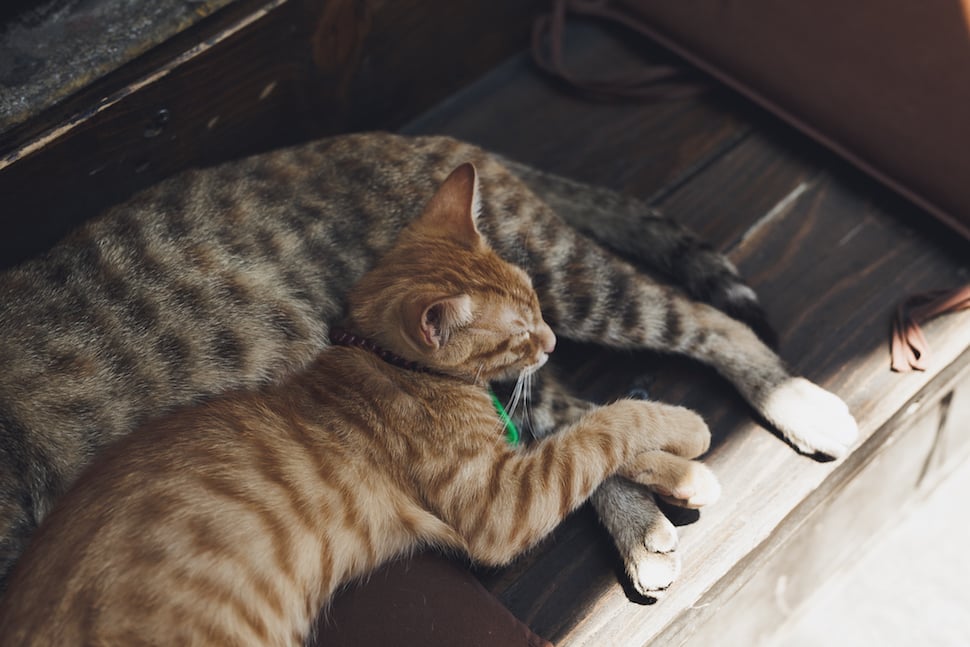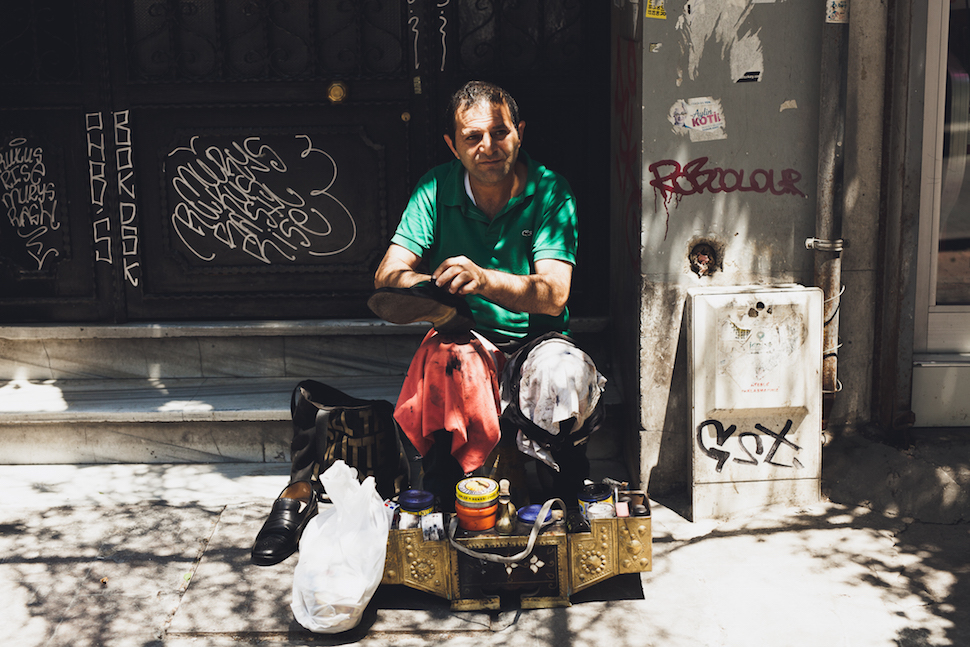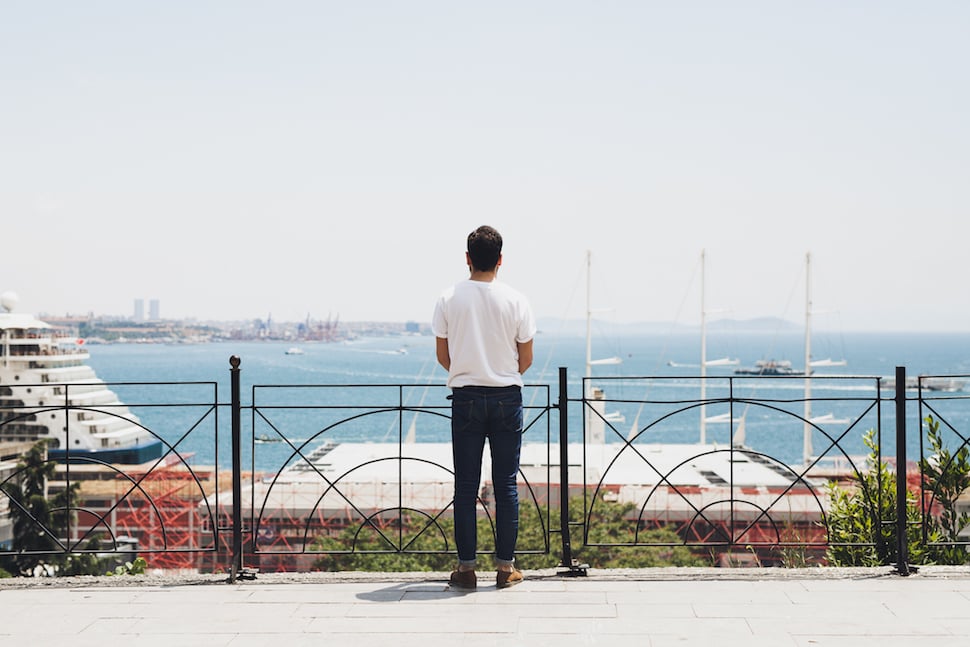 There is a steep, narrow path that leads us to the Istanbul Modern, Turkey's first private museum for modern and contemporary art located on the shore of the Bosphorus.
We had a look at the temporary installations of the YAP Istanbul Modern, which is a collaboration between Istanbul Modern and MoMA, and offers young architects the possibility to exhibit in the garden area of the museum. The mission is to explore innovative ideas for usage of open air spaces with the aim to protect visitors from the heat of the city and create intimate social spaces.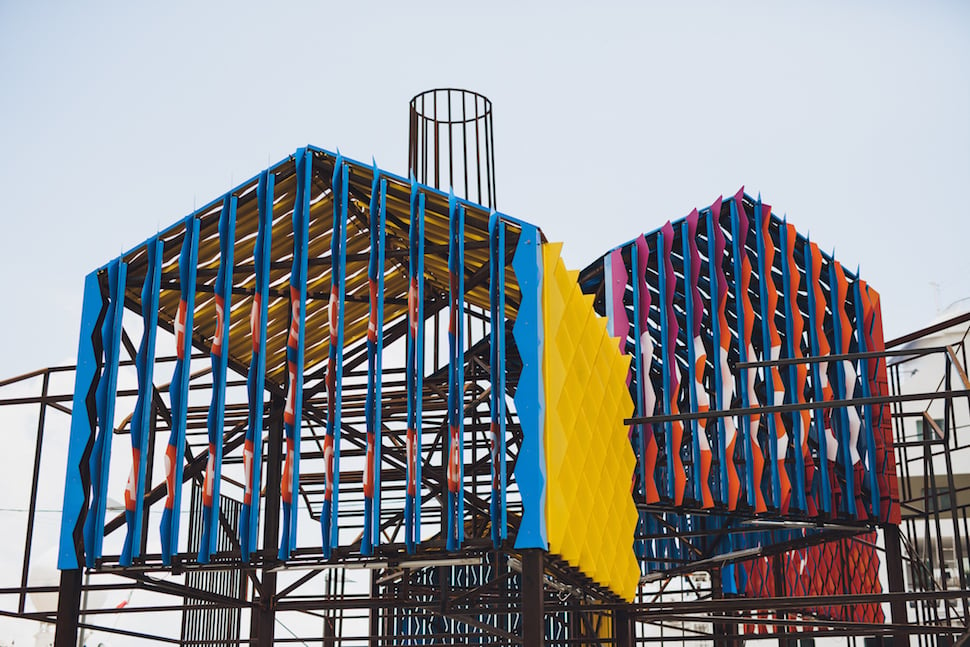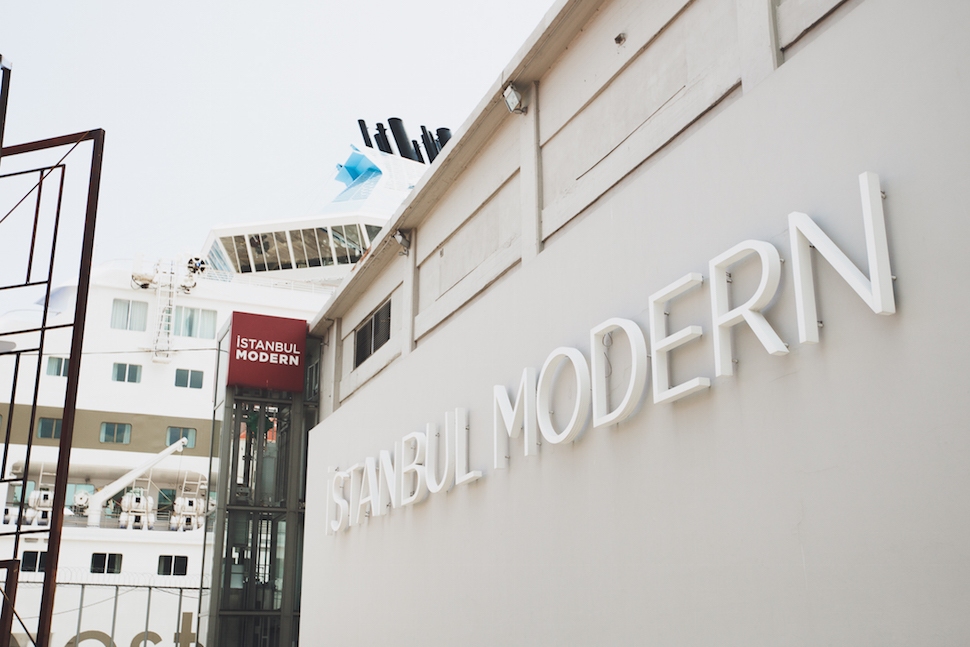 YAP Istanbul Modern
Meclis-i Mebusan Cad. Liman Isletmeleri Sahasi Antrepo 4
_
Our next stop is Karaköy district, known as the perfect place to take a break and appreciate the vines climbing up the walls of cafés. Each one is designed carefully and it's rather difficult where to have a coffee.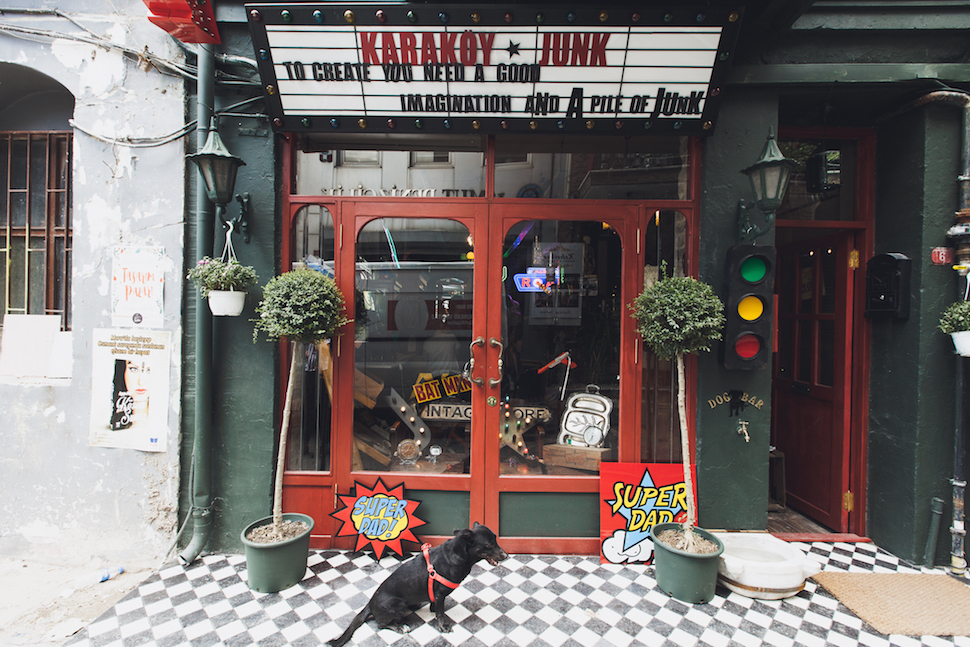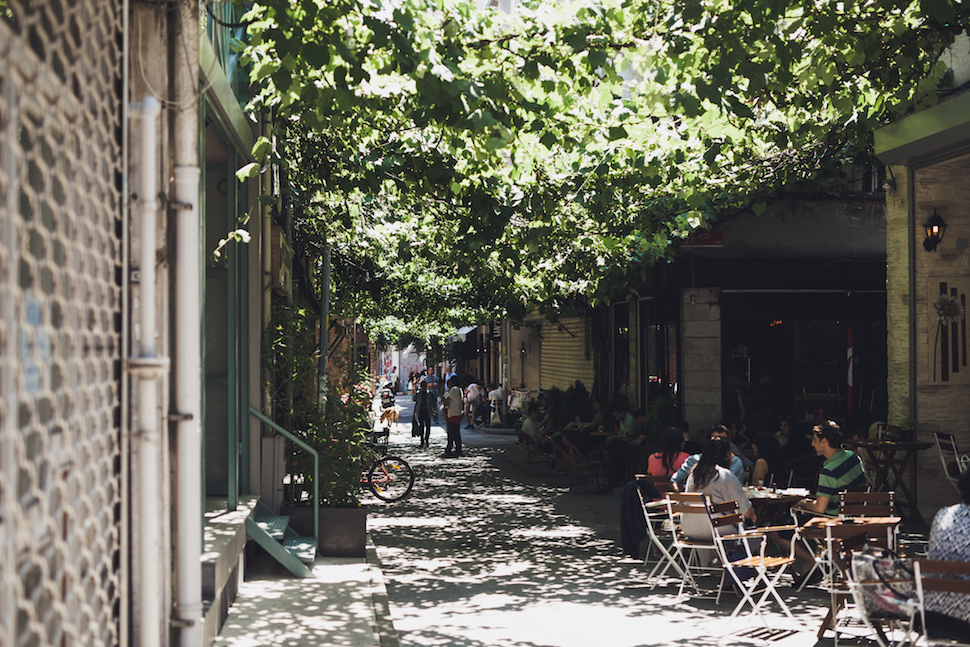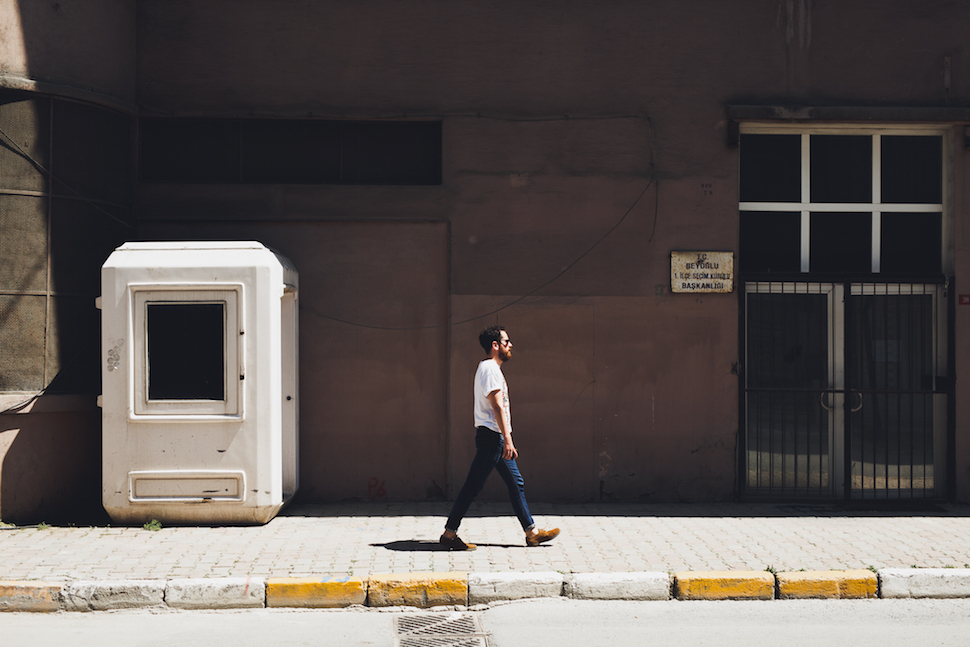 However, we decided on Dandin Bakery, a design studio converted into a bakery. Dandin Bakery offers a variety of one-of-a-kind breakfast dishes as well as delicious pastries and cakes. Can recommends their lavender cake and it, of course, does not disappoint.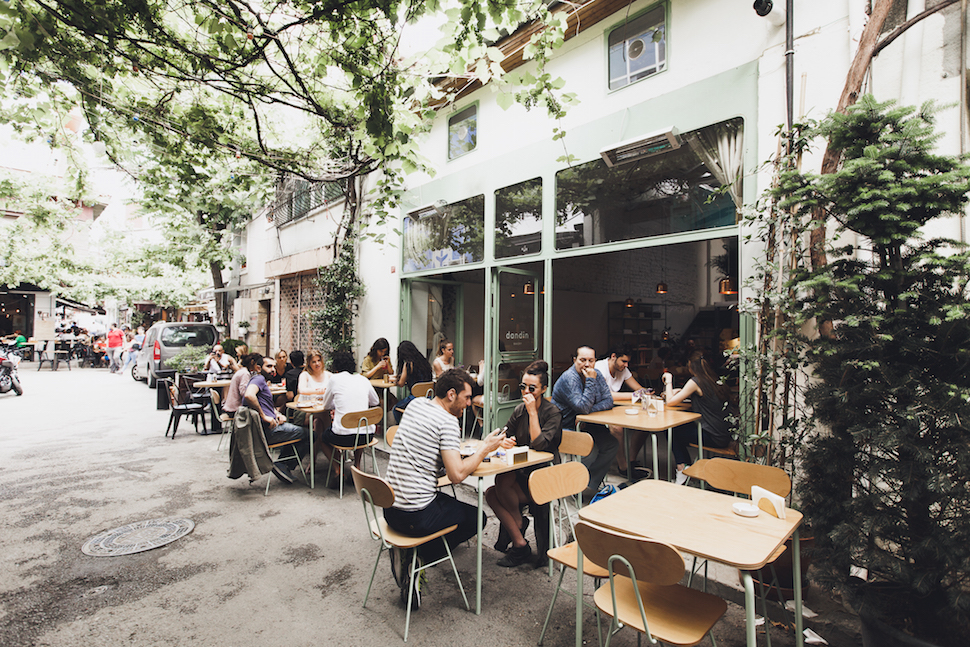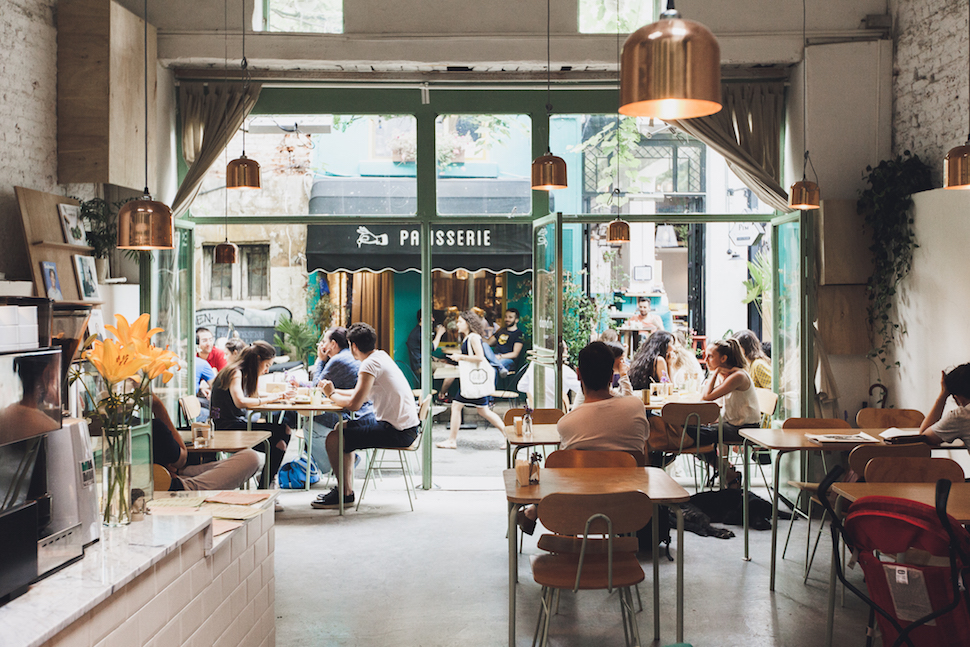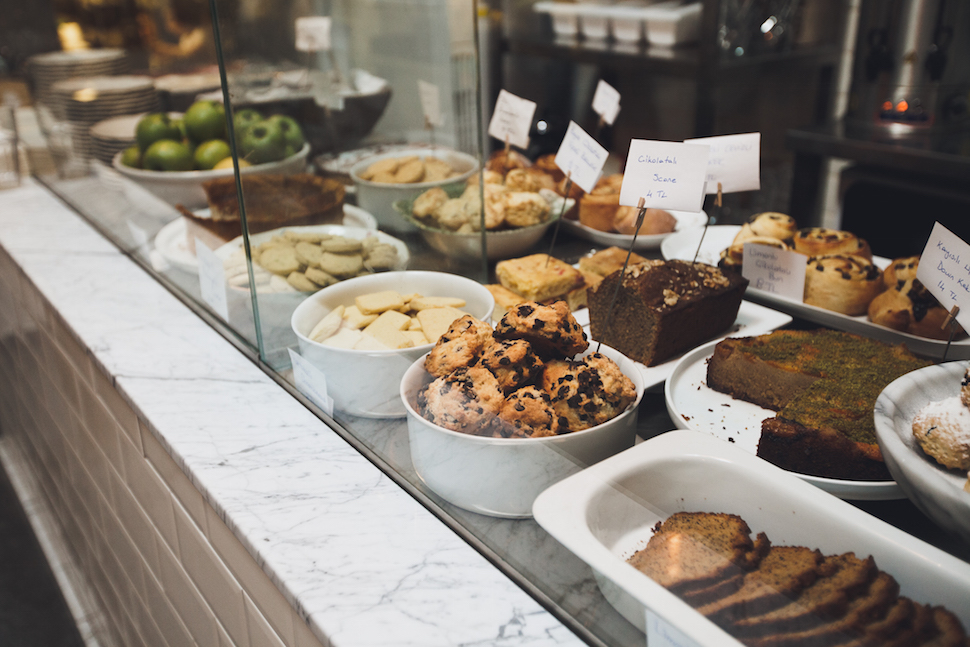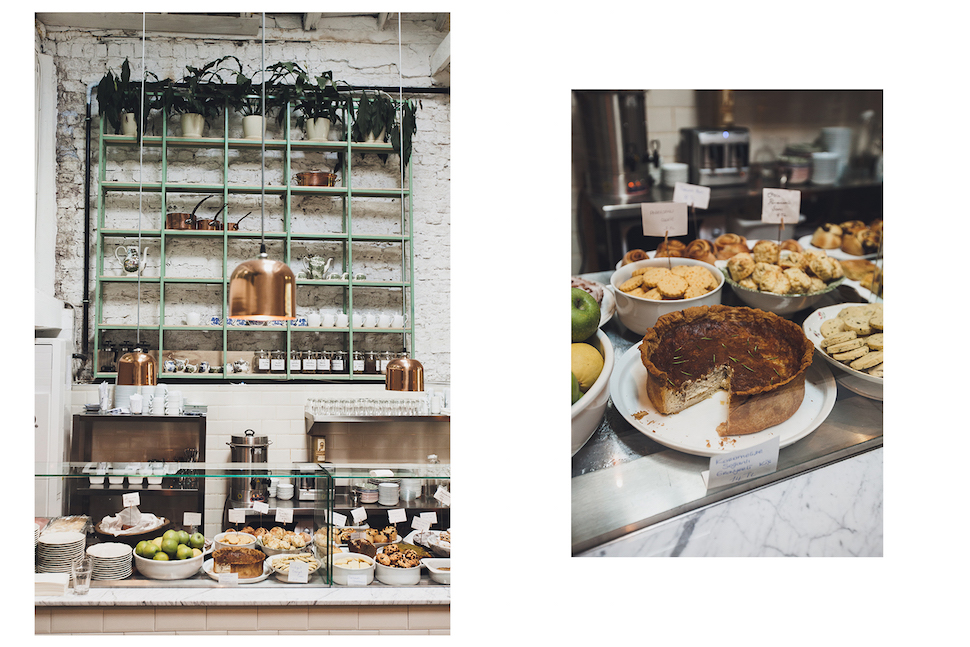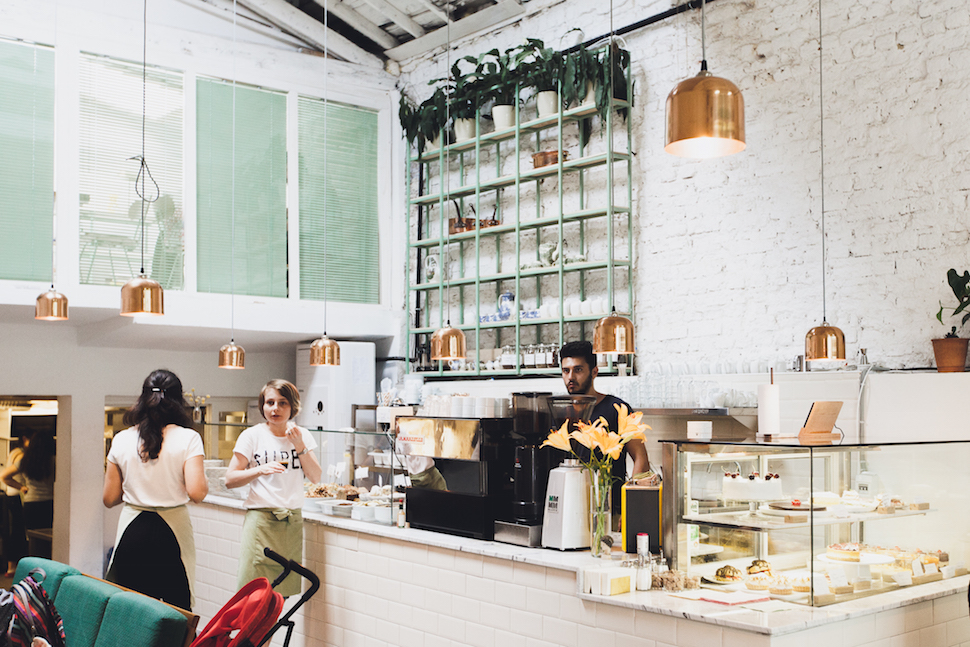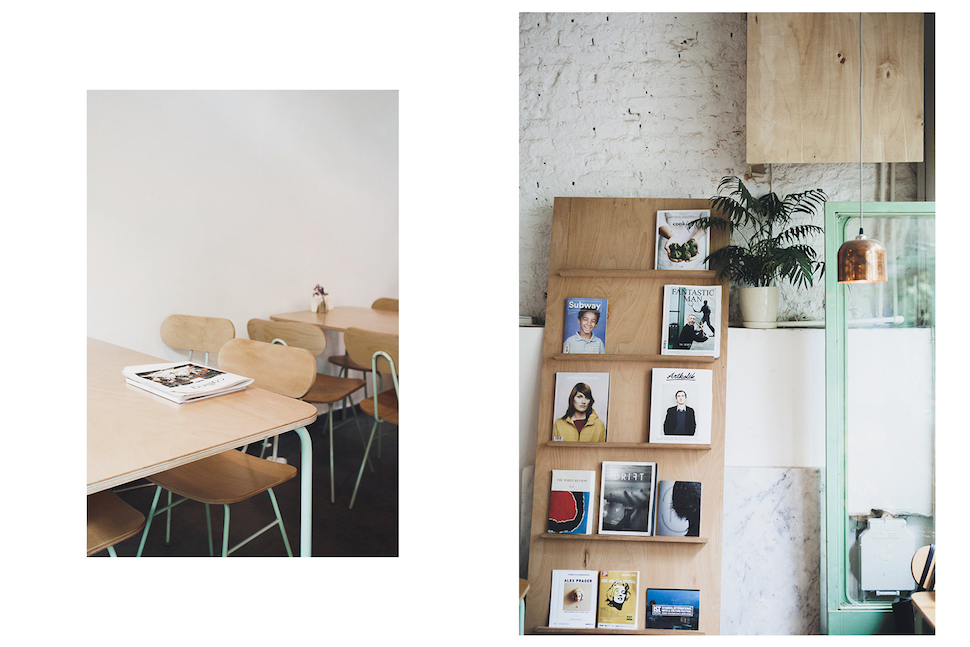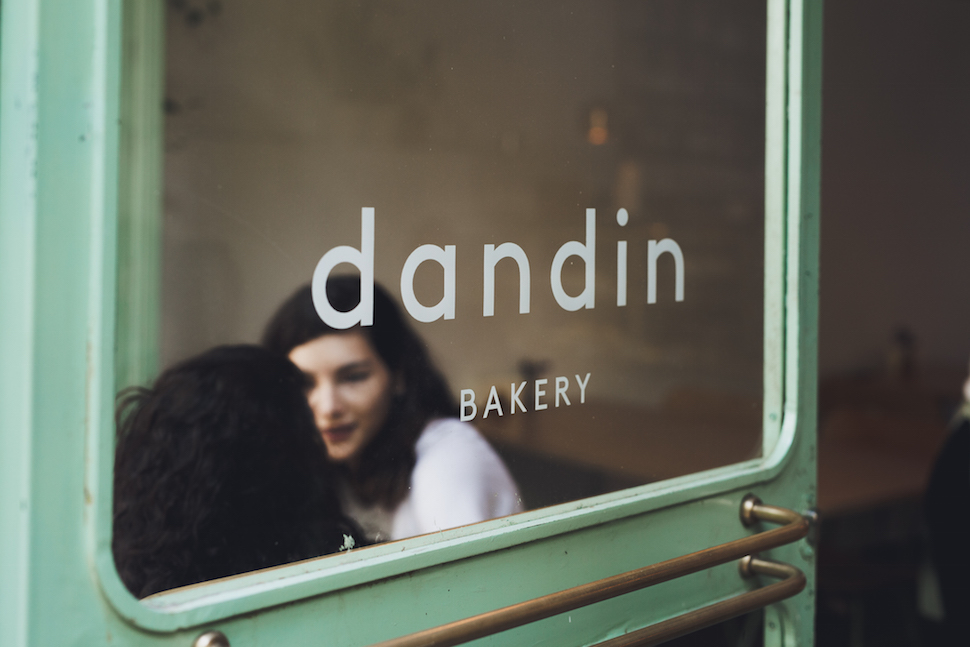 Dandin Bakery
Kemankes Karamustafa Paşa Mahallesi, Kilic Ali Pasa Mescidi Sokak No.17/A
_
After the caffeine break, we continue walking through Karaköy area. We have a quick look at one of Can's favorite menswear stores in the town called Bey. The store offers a nice selection of color-coordinated garments, a couple of magazines and well-picked accessories.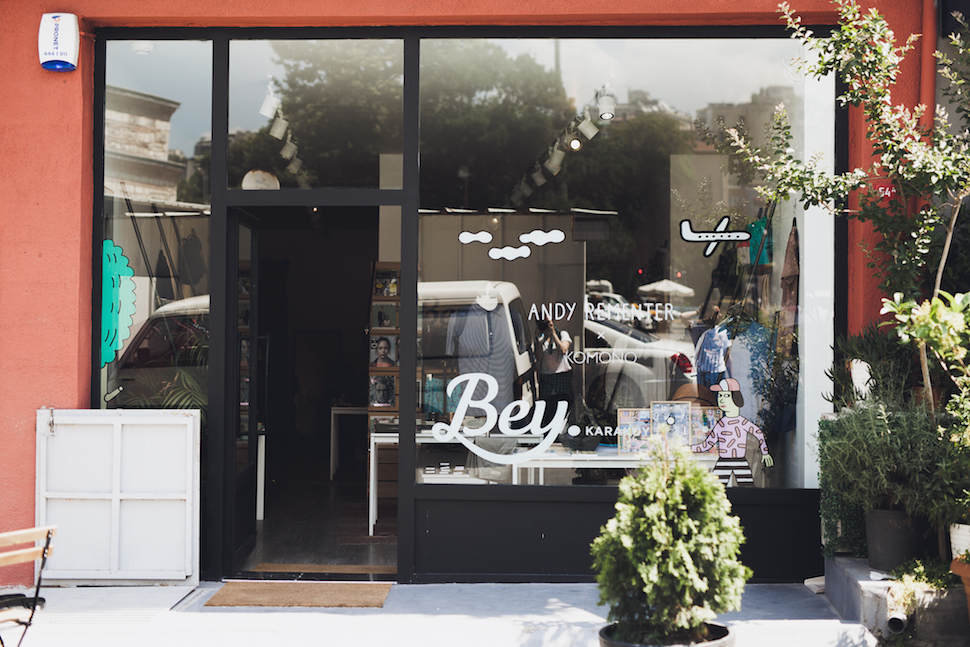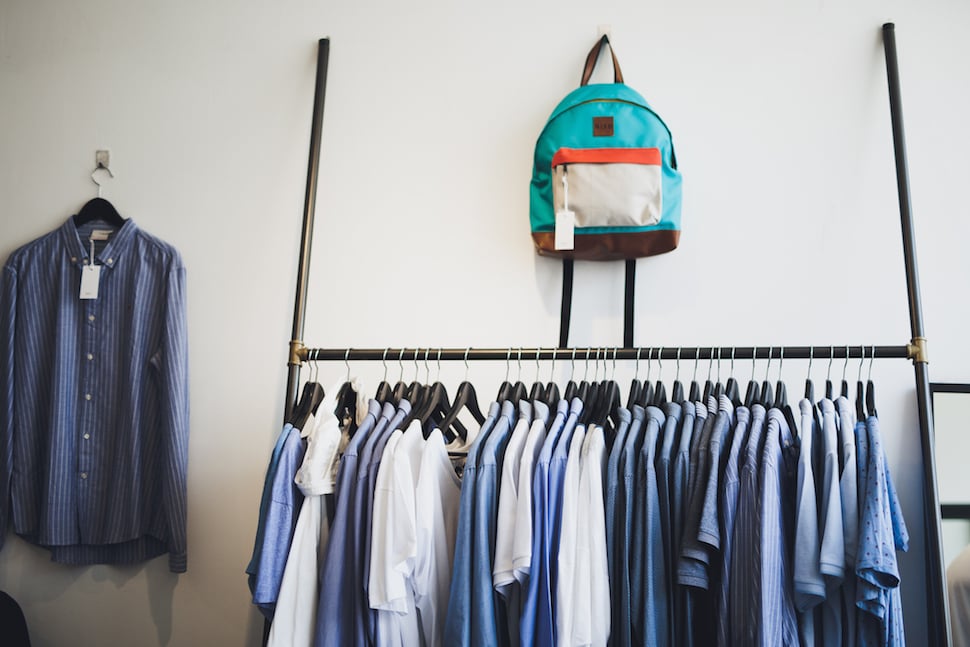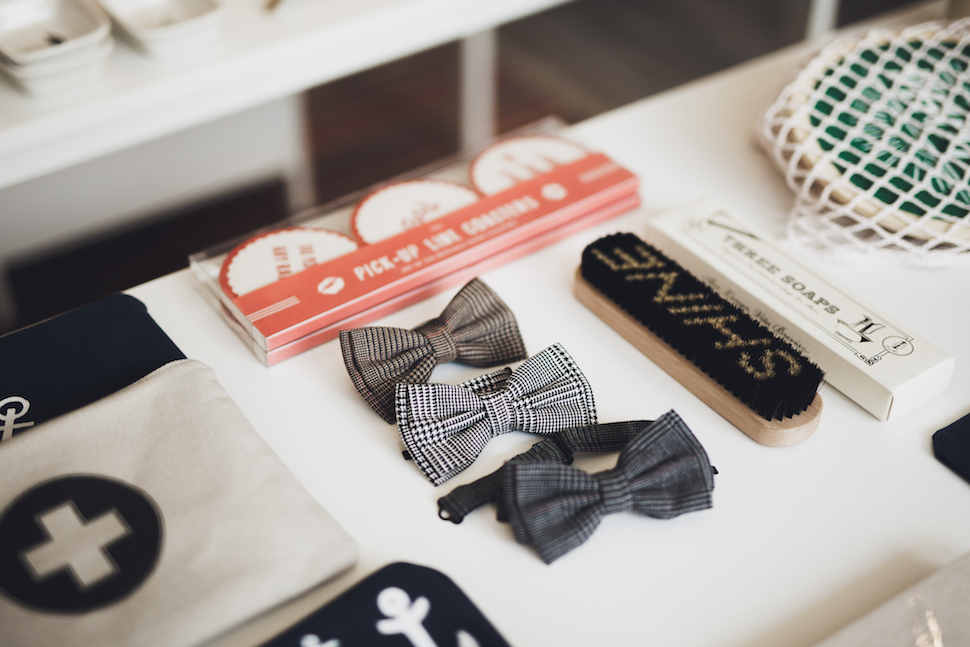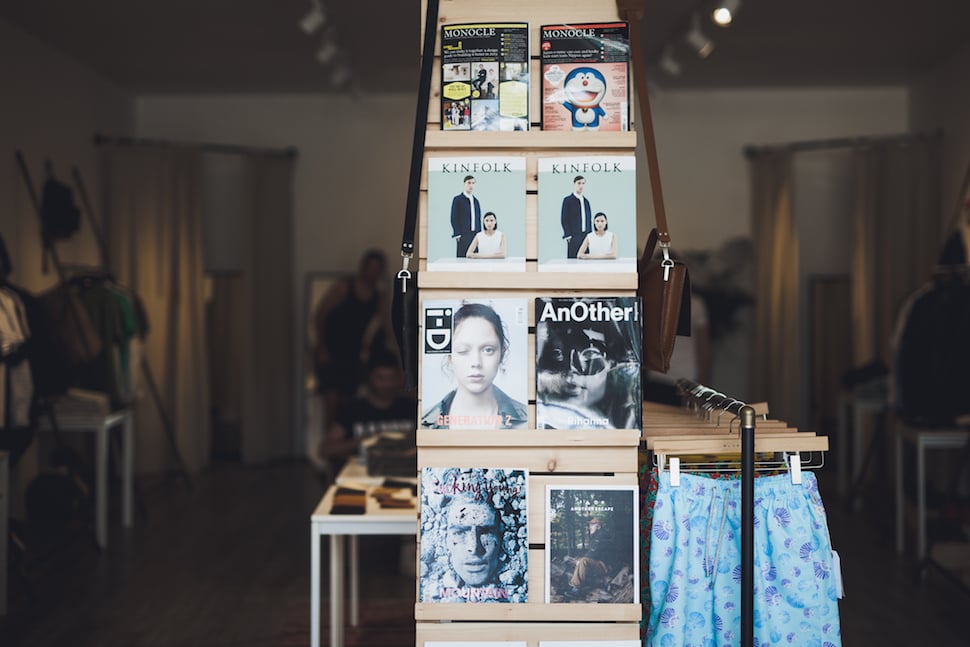 Bey
Kemankeş Karamustafa Paşa, Mumhane Caddesi 54/1
_
The next stop is the one that we're really excited about is SALT Galata, a library, restaurant and exhibition space. The building was designed in 1892 as the headquarters of Ottoman Bank and is a beauty on its own – thick white walls and large windows that allow us to gaze at the old buildings while taking a seat in its café. Can tells us that he likes to visit the library in his free time. He never misses the opportunity to visit the in-house Robinson Crusoe 389 bookstore that offers a selection of architecture and design books.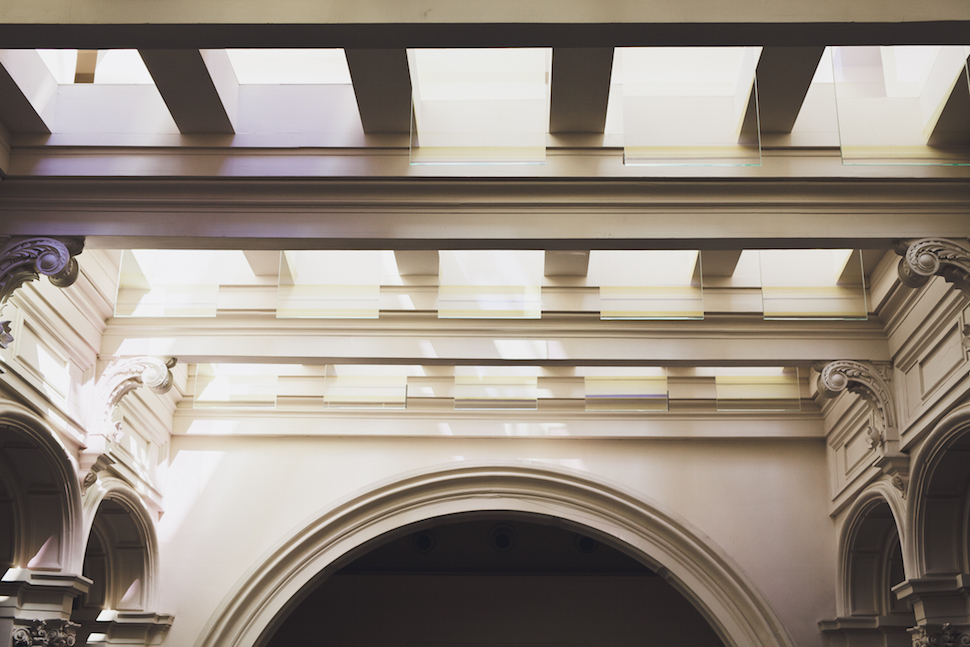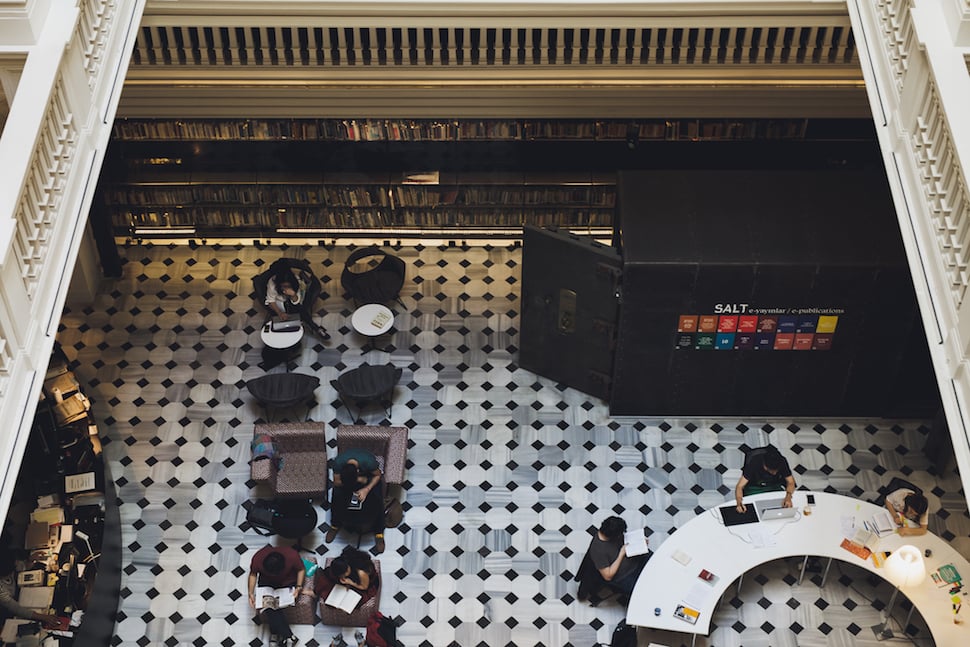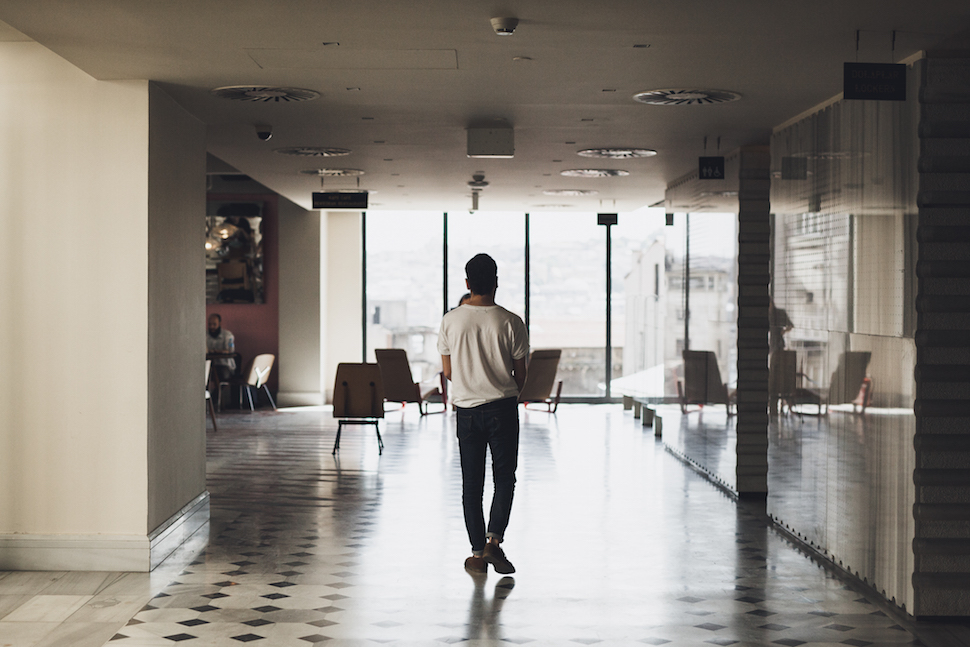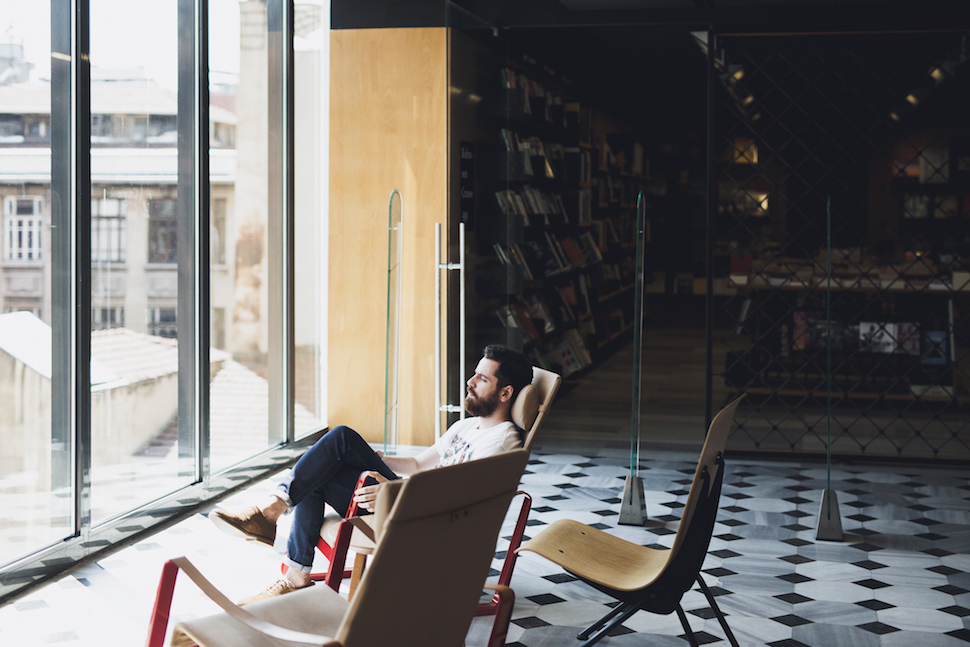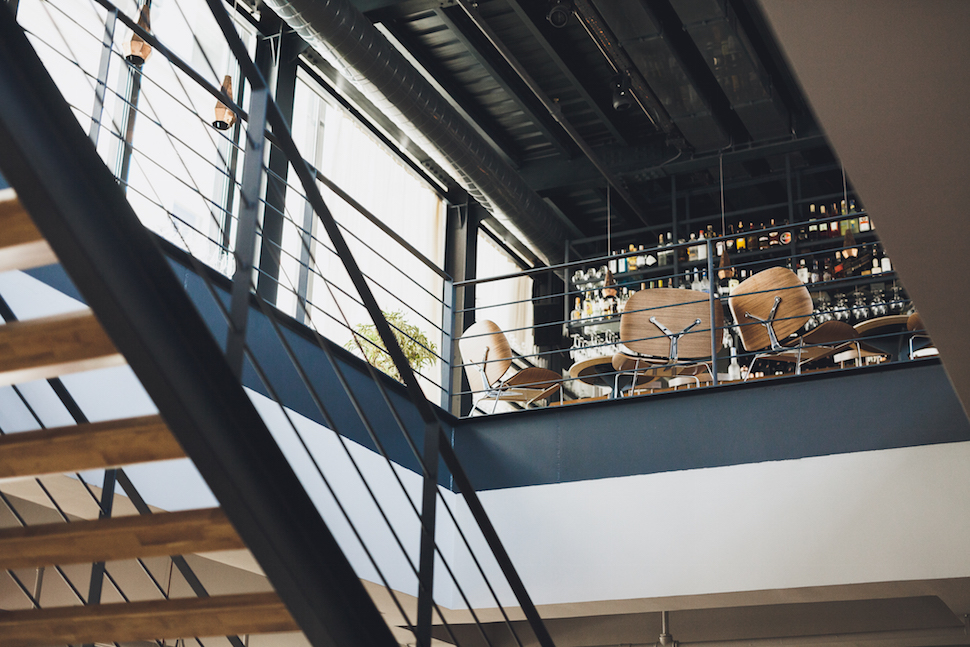 SALT Galata
Bankalar Caddesi 11
_
The sun is shining on us as we walk towards the bridge where we take the ferry to the Asian side of the city. As we continue wandering along the coast, we talk about work and life and see dozens of ferries waiting to enter the Bosphoros.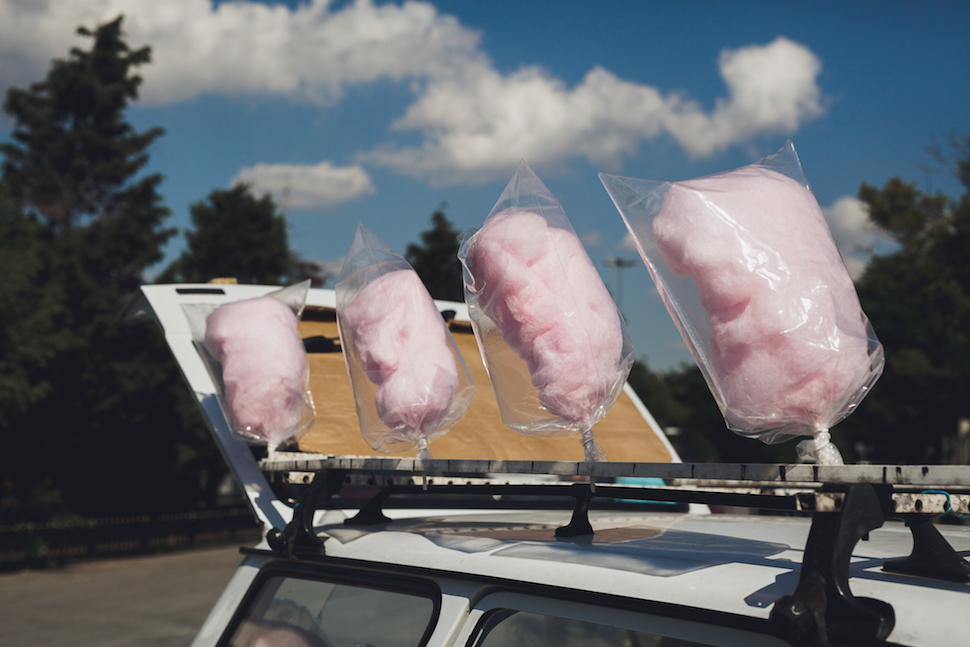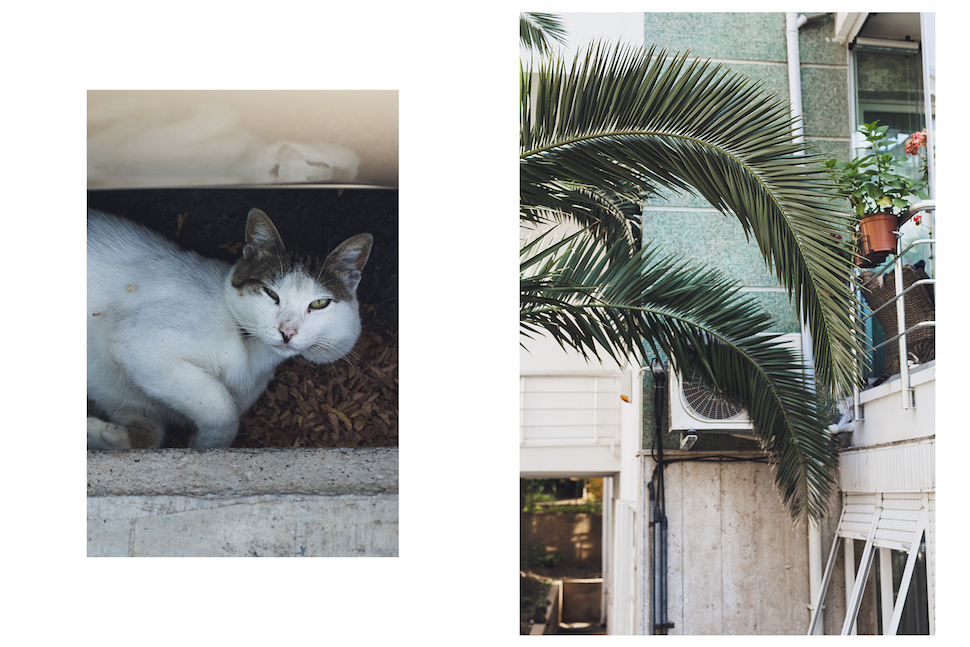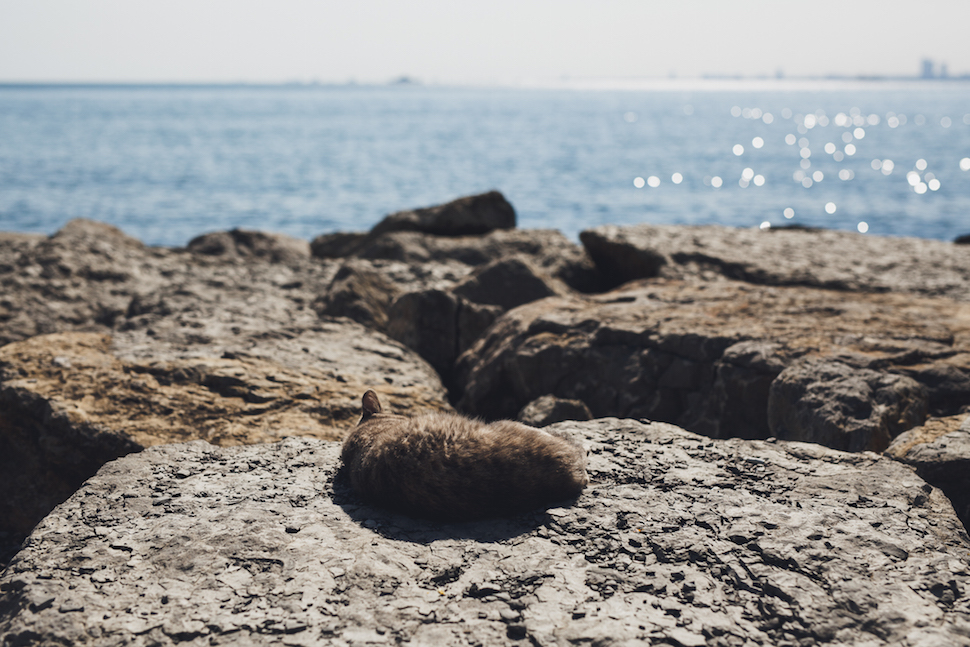 After a long walk, lots of ice cream and analyzing the difference between the European and Asian side of the town, we decide that it's time for a break. We head to one of Can's favorite bars on the Asian side of Istanbul called Arkaoda. It is hardly noticeable from the street side – there is only a discrete door, no signs, nothing that would draw attention of passers-by. We enter just as the late afternoon sun illuminates cozy armchairs and wine leafs in the courtyard. Every now and then, we notice a cat climbing on the concrete walls or napping on the porch.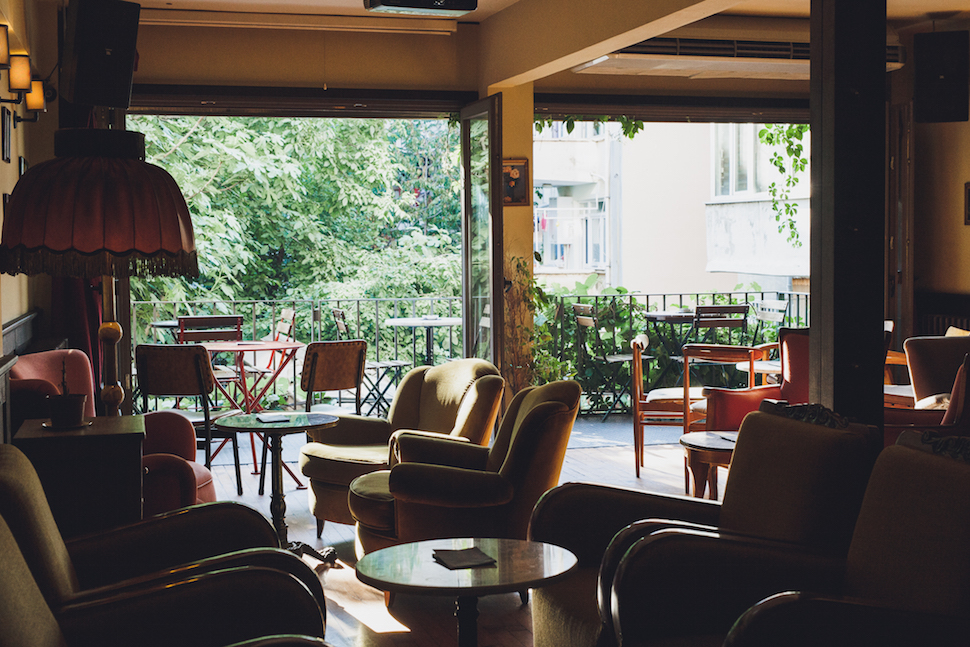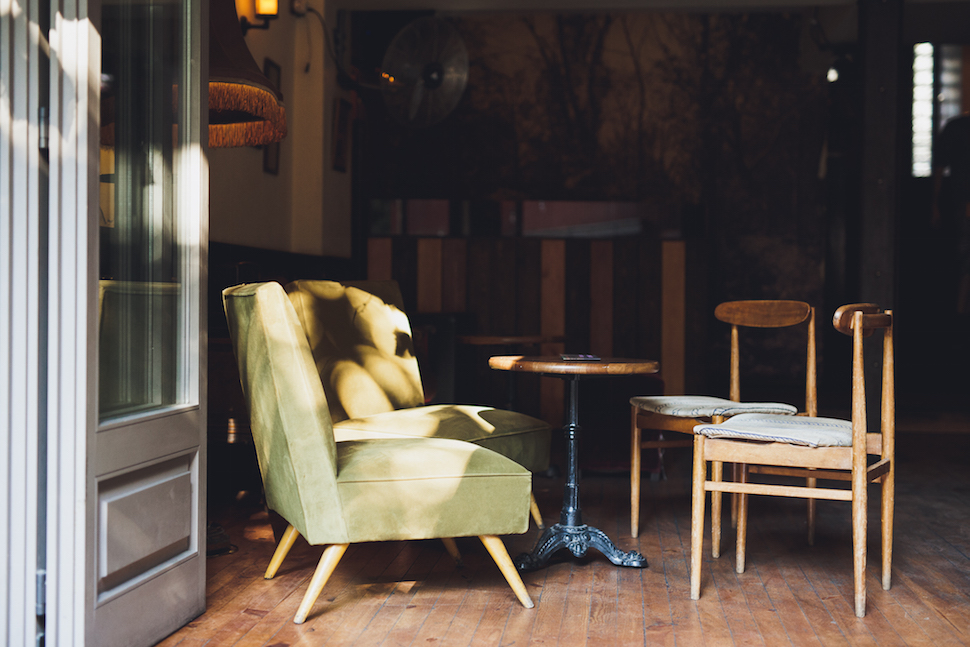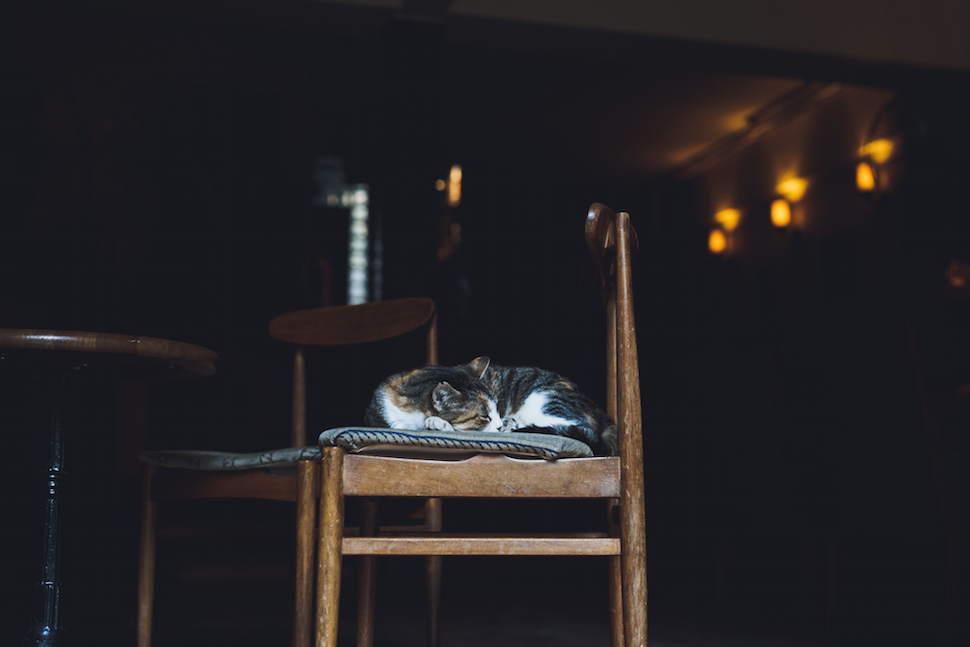 Arkaoda
Kadife Sok. No:18 D:1
_
Since the day is coming to an end, it's time to take the ferry back to the European side.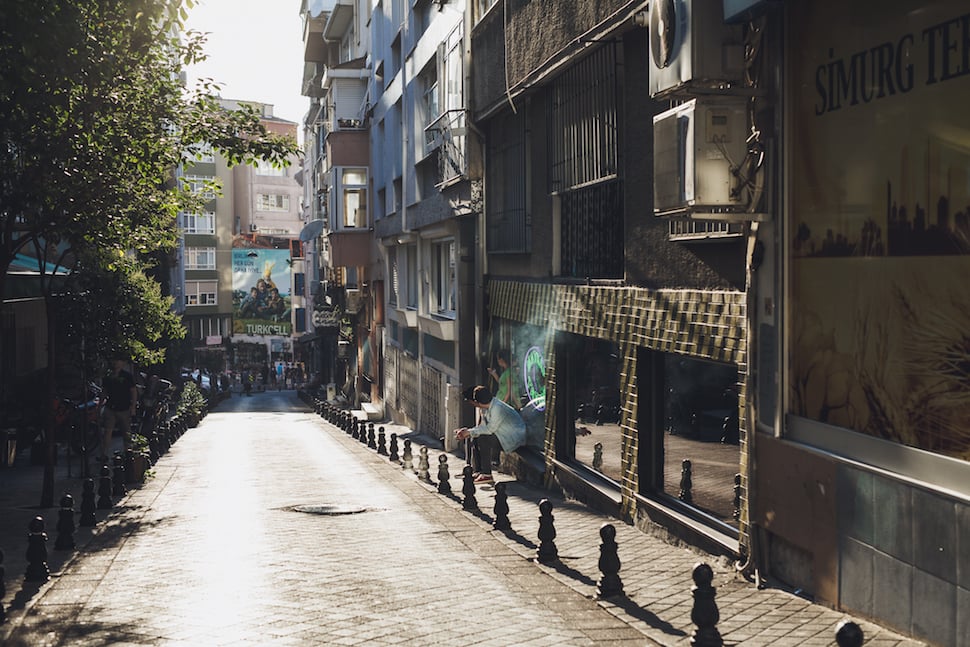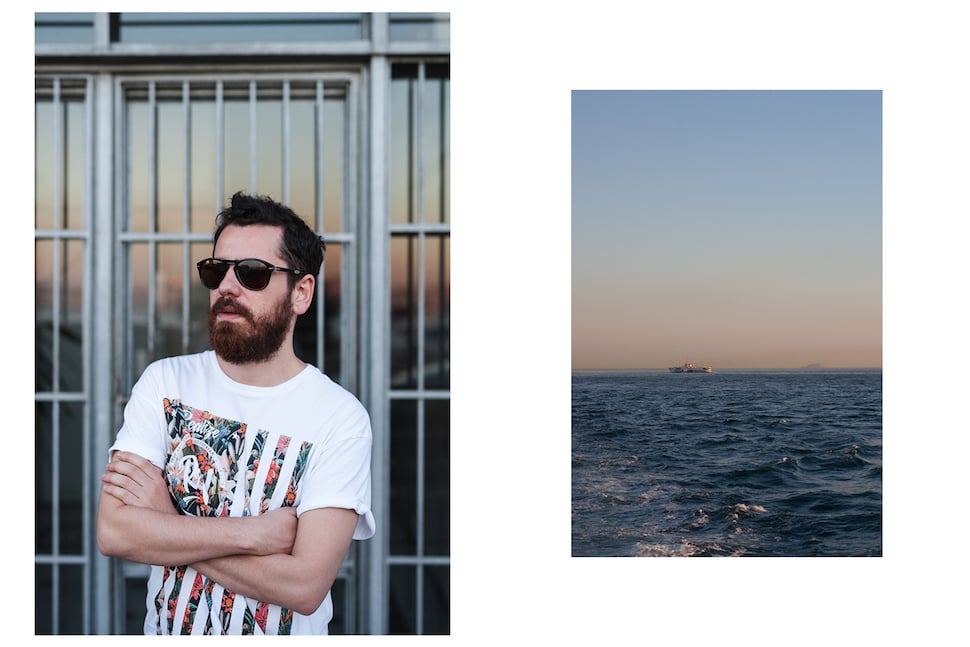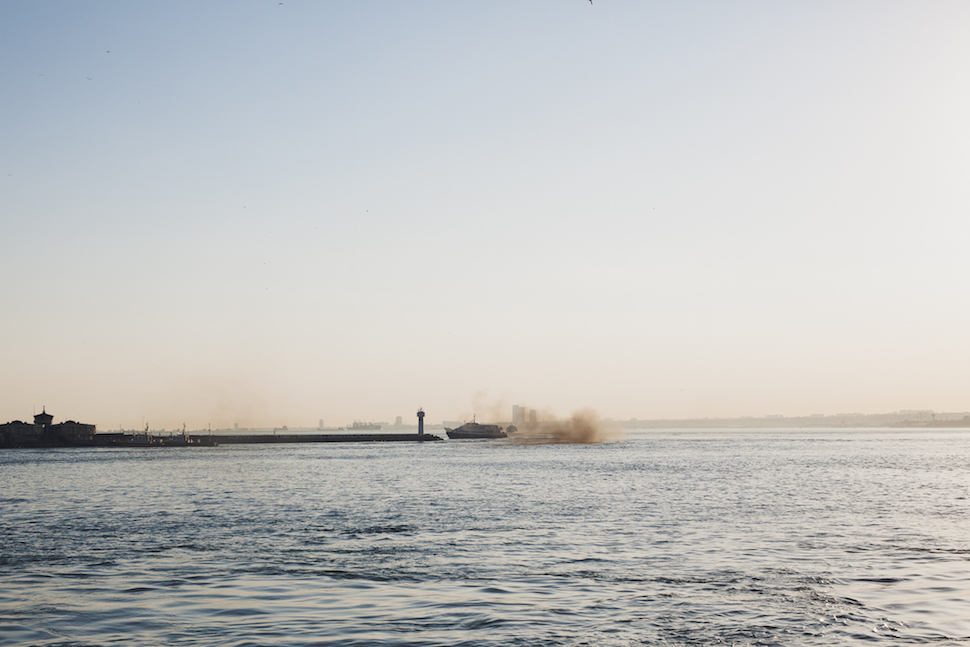 The last place that we want to visit is a deli called Setup in the Setüstü/Kabataş district that currently showcases Can's Identities series. We share a platter of local fine foods and sip a glass of wine while we take another look at the beautiful prints of the series that we already have seen a countless times, but never get enough of.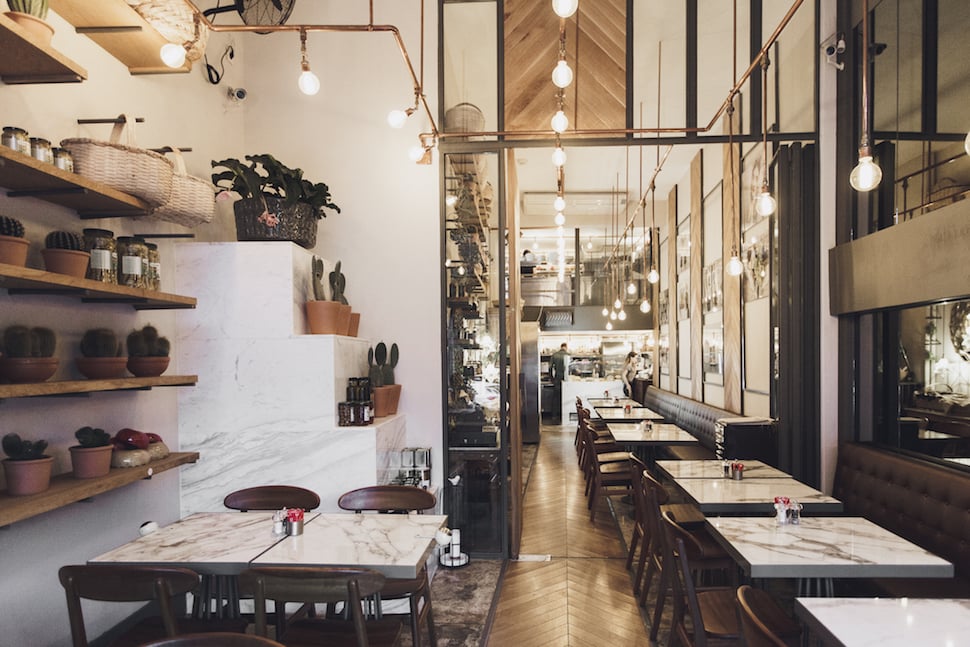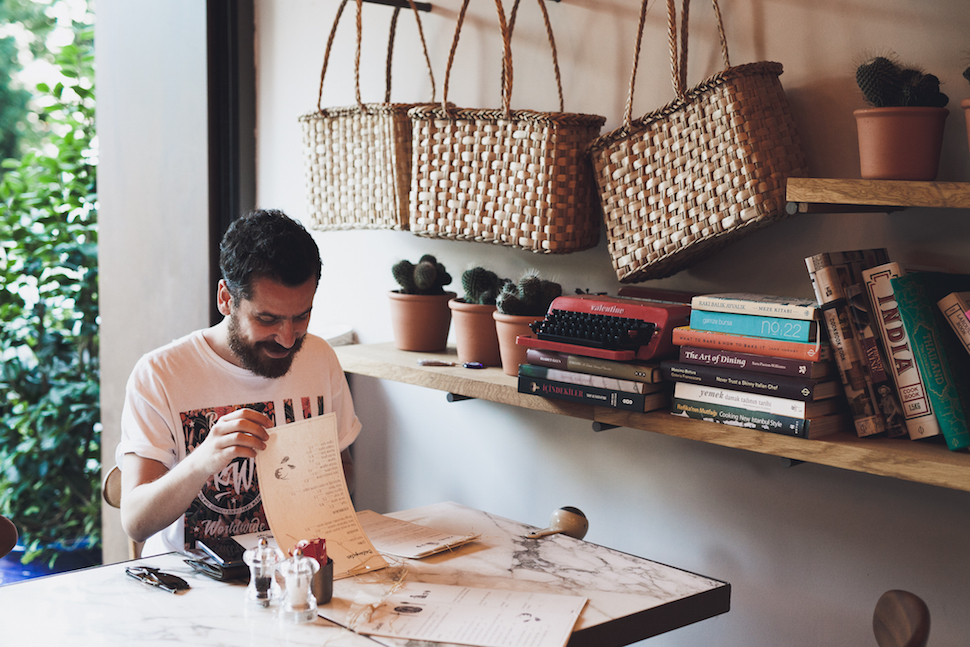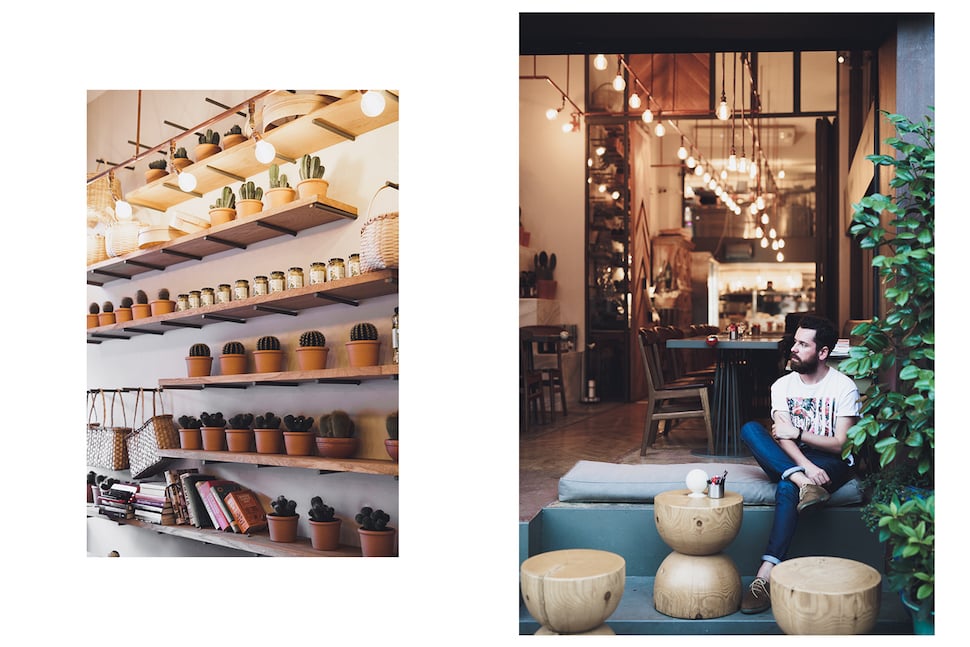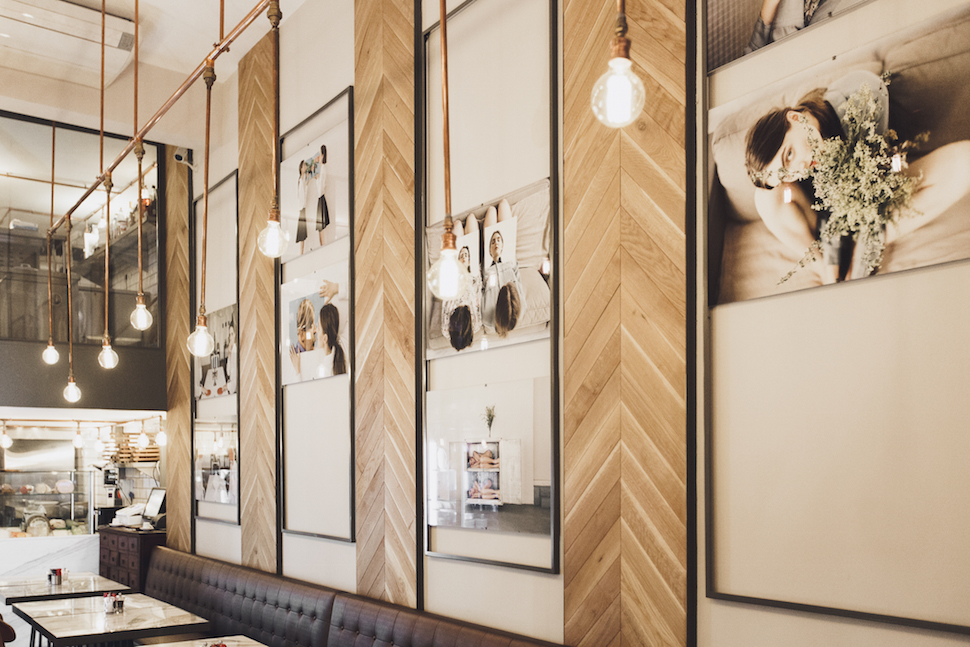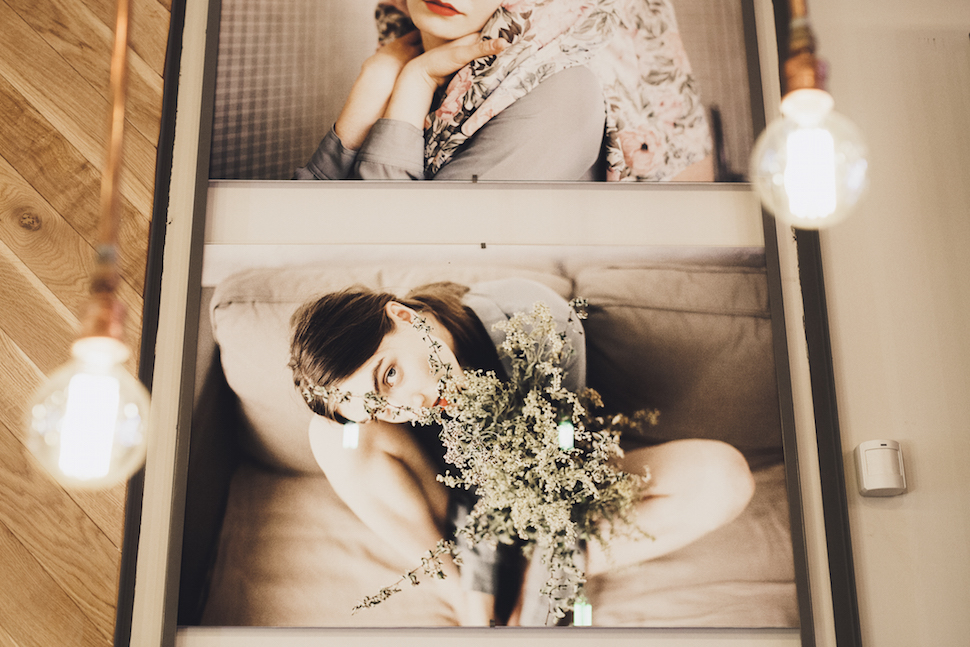 Setup
Setüstü Kabatas Ömer Avni Mahallesi Inebolu Sokak No 31/A
_
We finish the long day on the rooftop of Soho House where we gaze at the skyline of this beautiful city and play one last round of table tennis in a room that makes us both feel like we ended up in another decade.
Thank you, dear Can, for taking the time to share your favorite spots and secrets, and for being ever so inspiring.
All images & text by Ana Santl