Hallesches Haus seems to be THE new store in town and we've already heard so many good things about it that we went to see ourselves what all the fuss is about. Upon arriving we started to understand that Hallesches Haus doesn't get all this recognition due to its 'fanciness' but rather because it's so normal, down to earth and pleasantly laid-back. One really feels like hanging out, browsing through their selection of beautiful goods or just have a cup of coffee and a talk with a friend in a quiet and friendly atmosphere.
Jillian May, Oliver Cayless and Michelle Casciolo founded it a few months ago as a general store, restaurant and event location situated in the historic Postamt 61 in Kreuzberg, Berlin. The restaurant and kitchen is still under construction but they already offer a small lunch, freshly made in-house sweets, savoury eats and granola. The three owners, all employed at online retailer Monoqi before state: "The three of us came together as a result of being disillusioned with the online/startup side of retail. We longed to have a brick and mortar shop where we could experience products and get to know our customers and direct community personally. We expanded our concept to the idea of a "general store": an emporium for practical, well-made goods, a canteen for eating delicious and comforting food, as well as a meeting place for events." You can also join them for their mobile kino once every Thursday in June, tomorrow they'll show 'Mommy', get all info here.
We sat down with co-founder Jillian for a cup of coffee and a talk about their concept.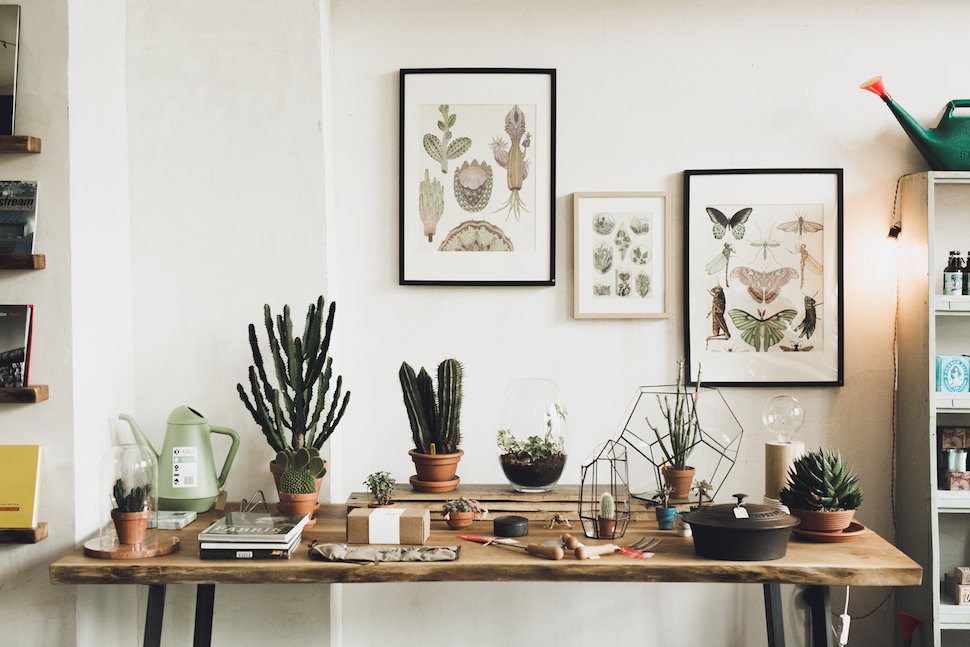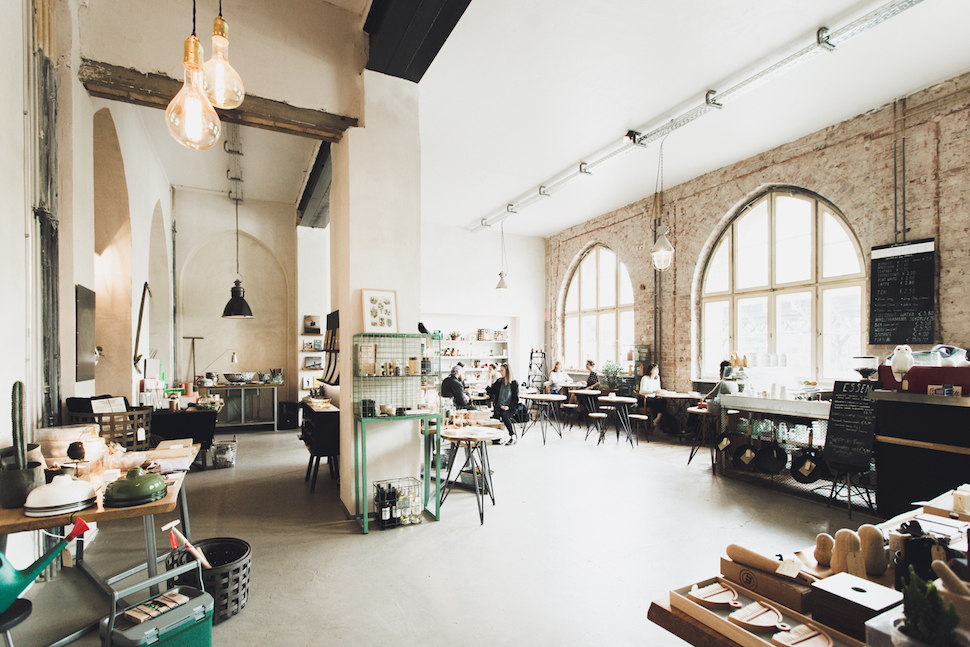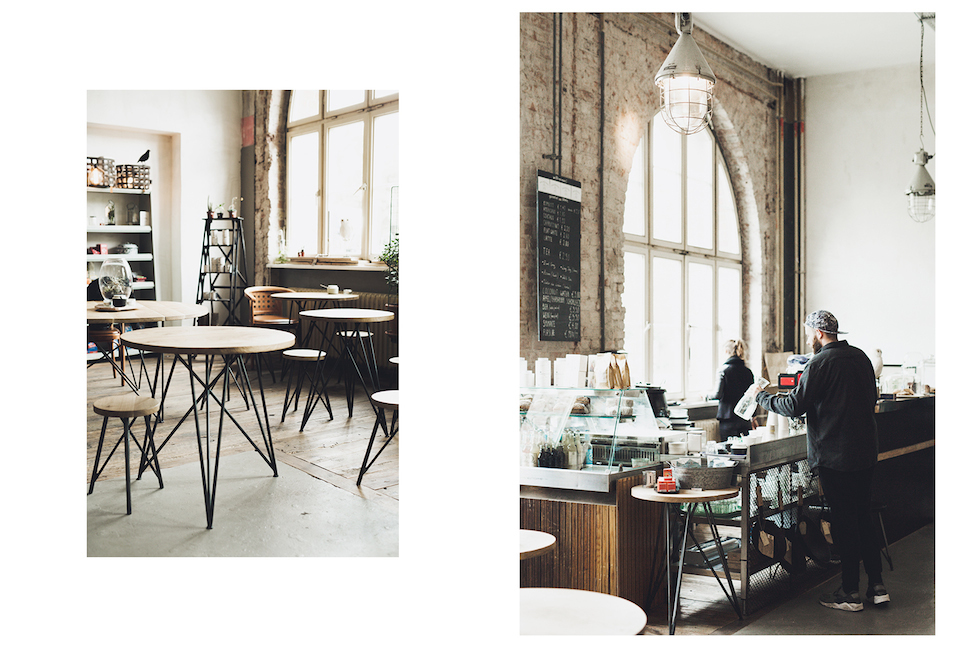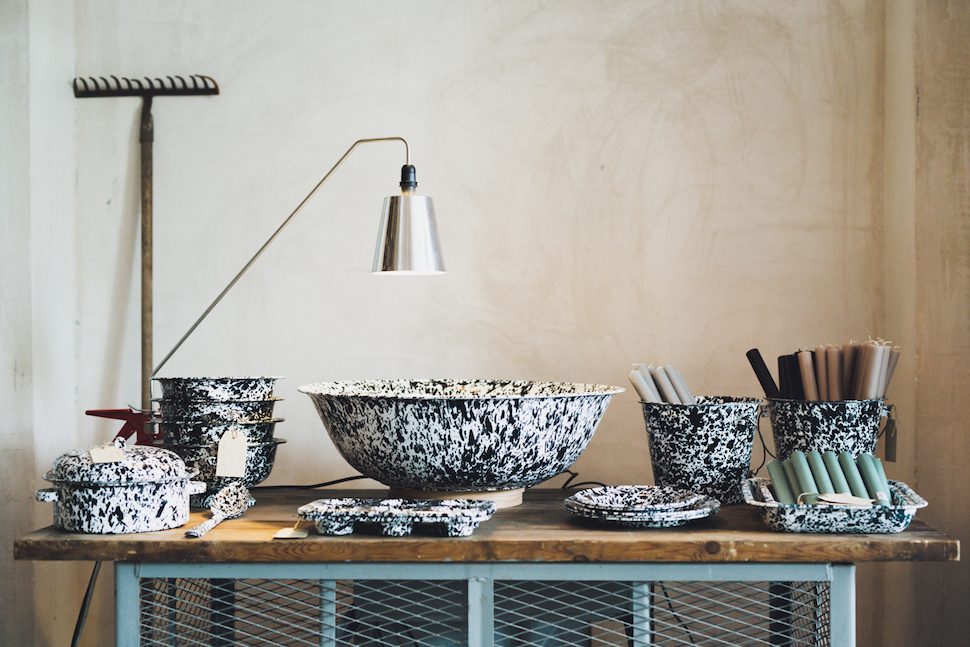 You just recently opened the space together. Where do you know each other from?
We used to work together at Monoqi when we came across this space. We started working on the project last summer, we got the lease in September and we opened here in March. We're still renovating in the back where we'll have our restaurant and dining area.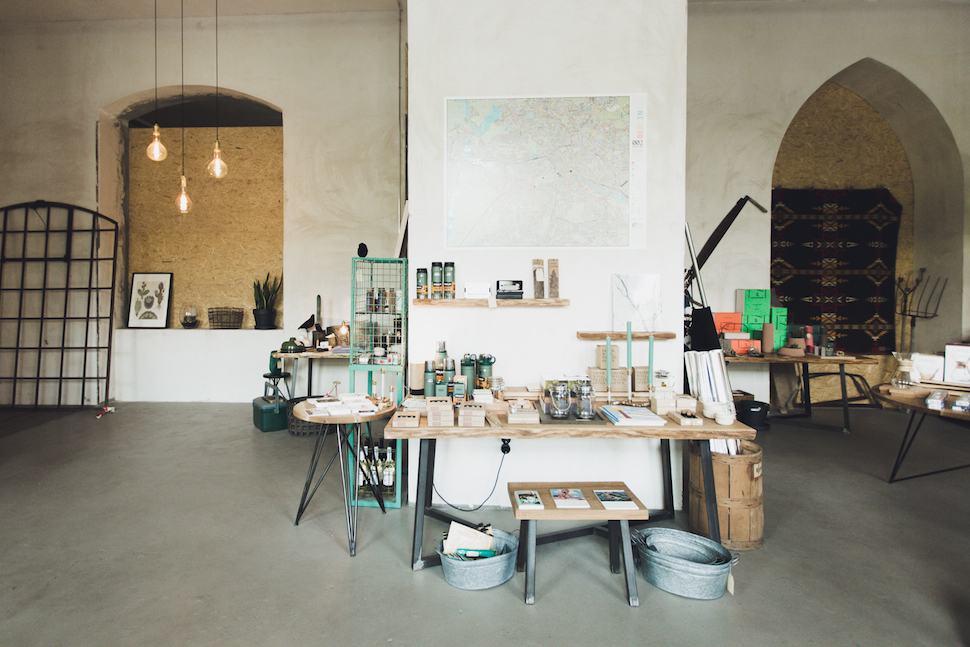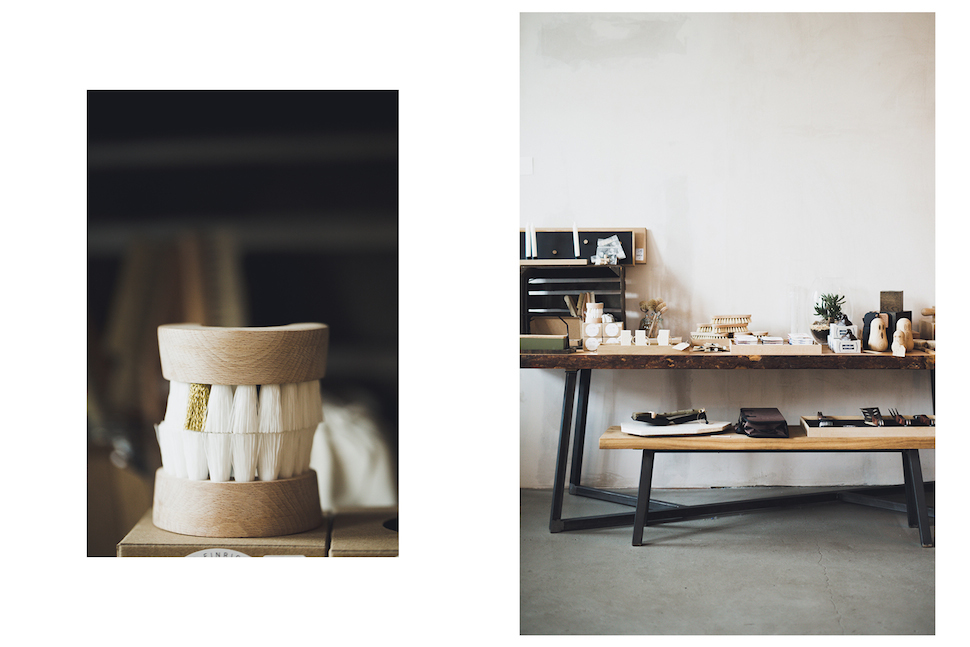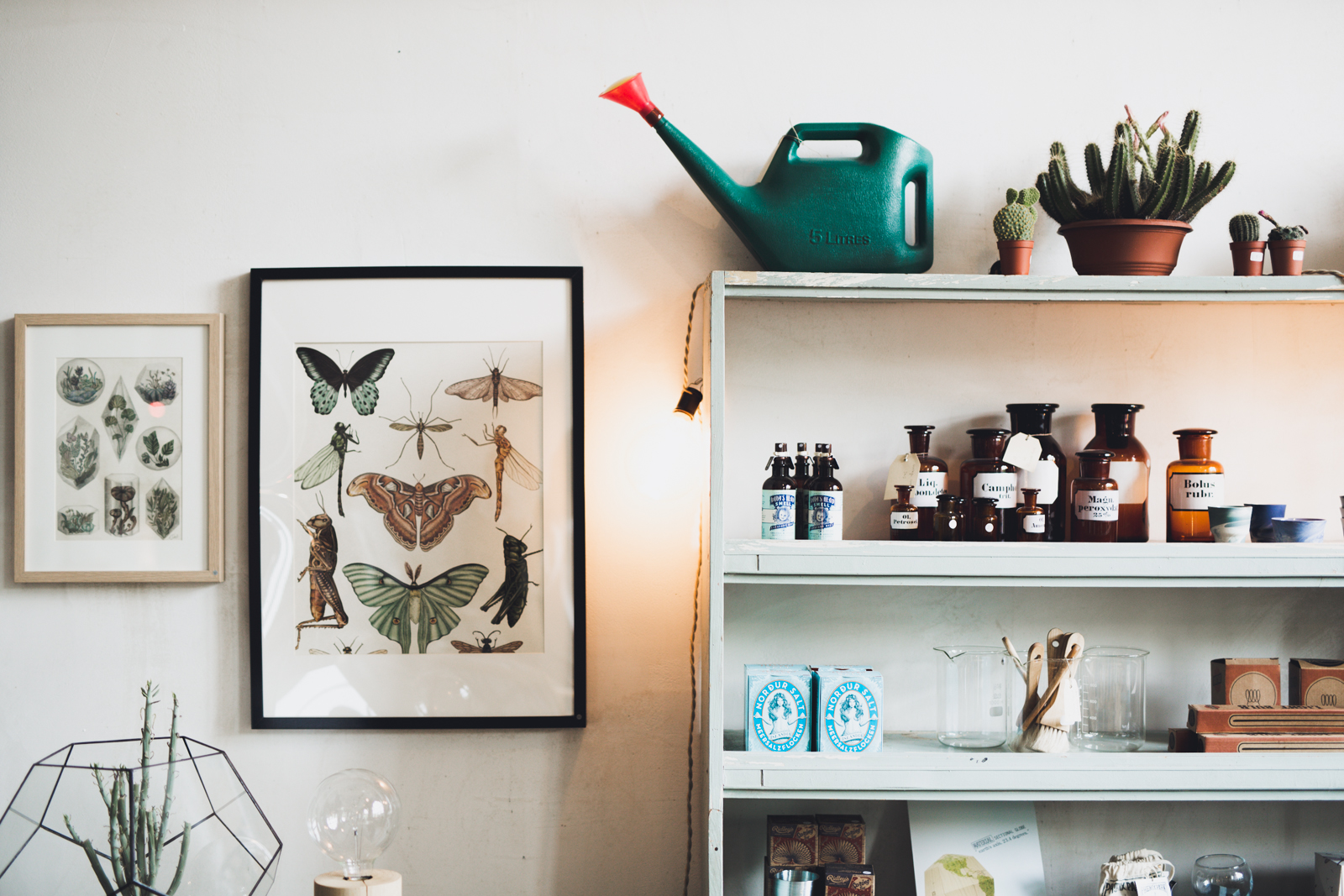 What's the idea behind the space?
We wanted to open a General Store which is something that comes from the States. It's a very old concept; it would be the only shop in the center of the town. You'd buy all your food, fabric, gift products, plants, homewares, kitchen supplies, etc. and it would also be the only place everyone from the community came to meet so it's sort of going back to that concept. It still exists in the States but it's a very old, rather nostalgic thing now.
I wouldn't necessarily call us a design shop although we sell a lot of products that are created by designers but it should really be an accessible selection of products that people can pay and that are kind of these everyday products.
When we open in the back we'll also have some more edible products and everyday kitchenware. You can already see a few examples of it. The Chemex is one of the iconic products. It's a really old, simple design but it's a very straight forward way to make coffee, everyone can understand it and it's really pleasurable to use this product but it's also not crazy expensive. It's going back to the basics of coffee making. So it's sort of a symbolic product for us. Or these Stanley canisters which are also from the US, it's one of these products every construction worker has in the US and you just bring it filled with coffee to your work site and here I think people are starting to get to know it but it's still kind of a new product in Germany. In the US it's just a super basic hardware store product.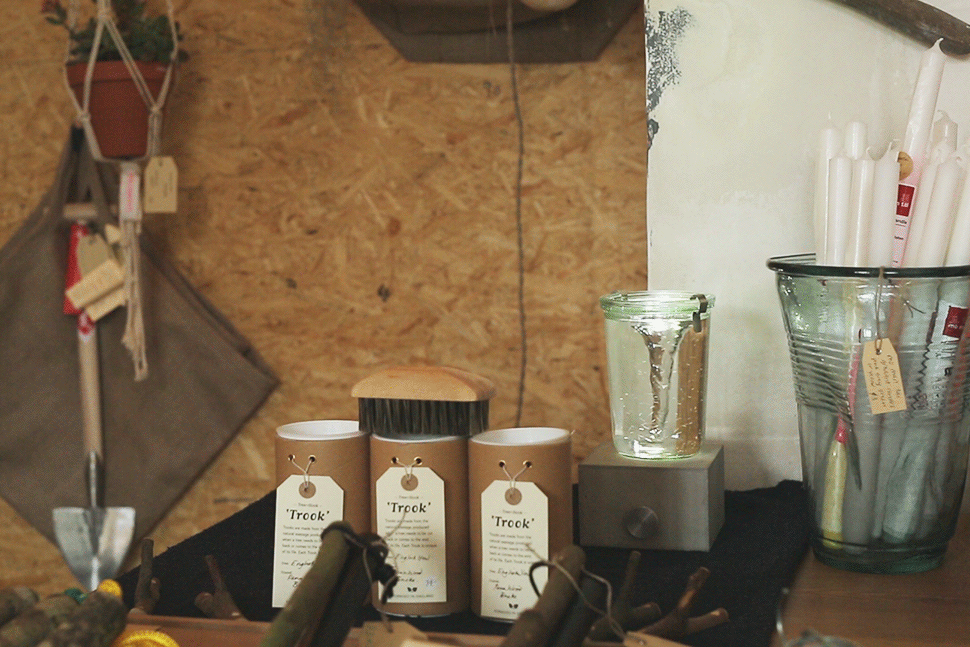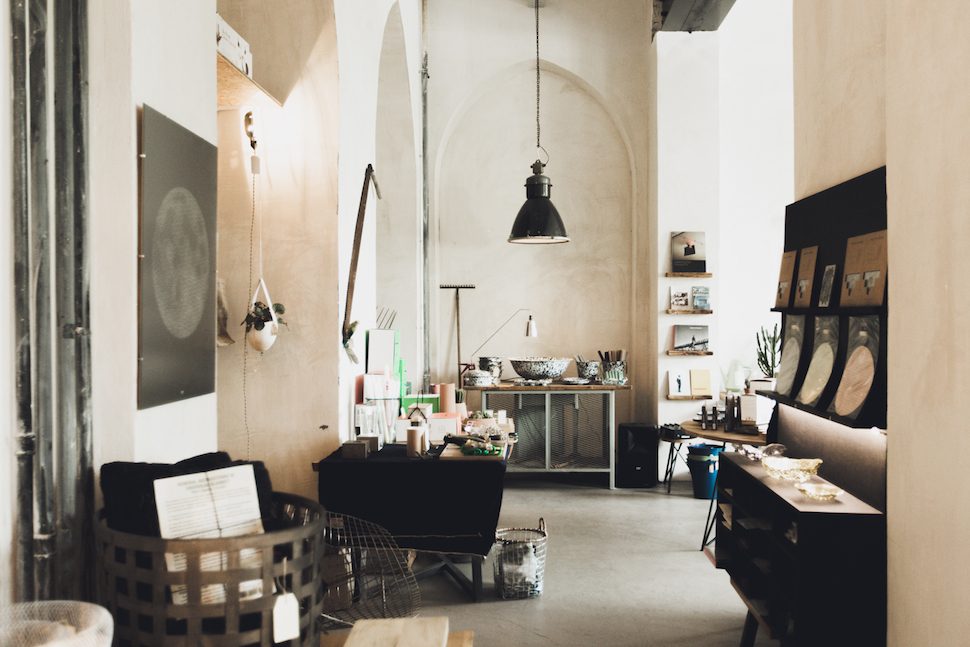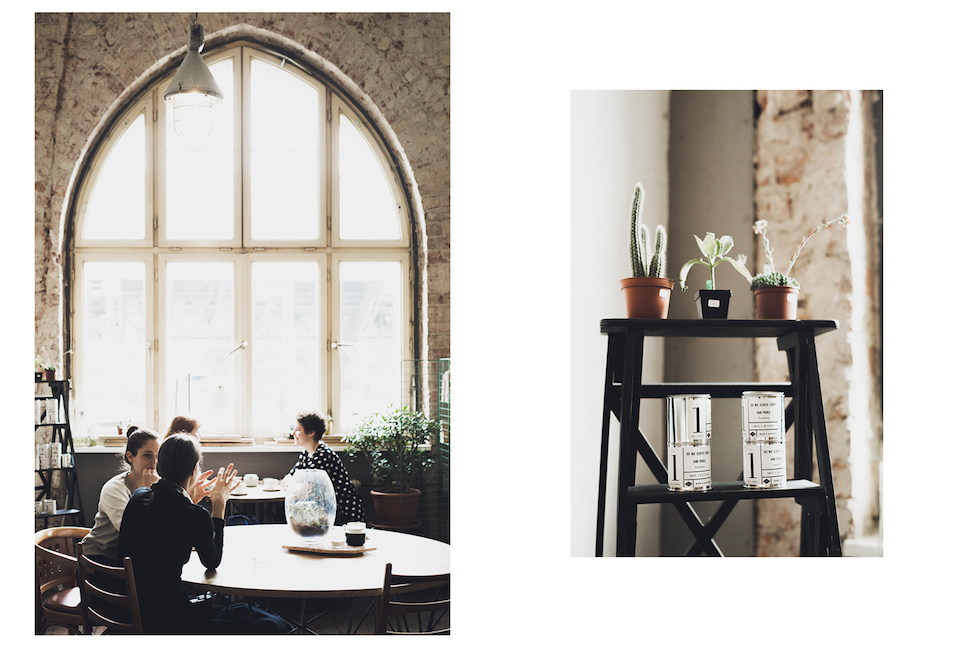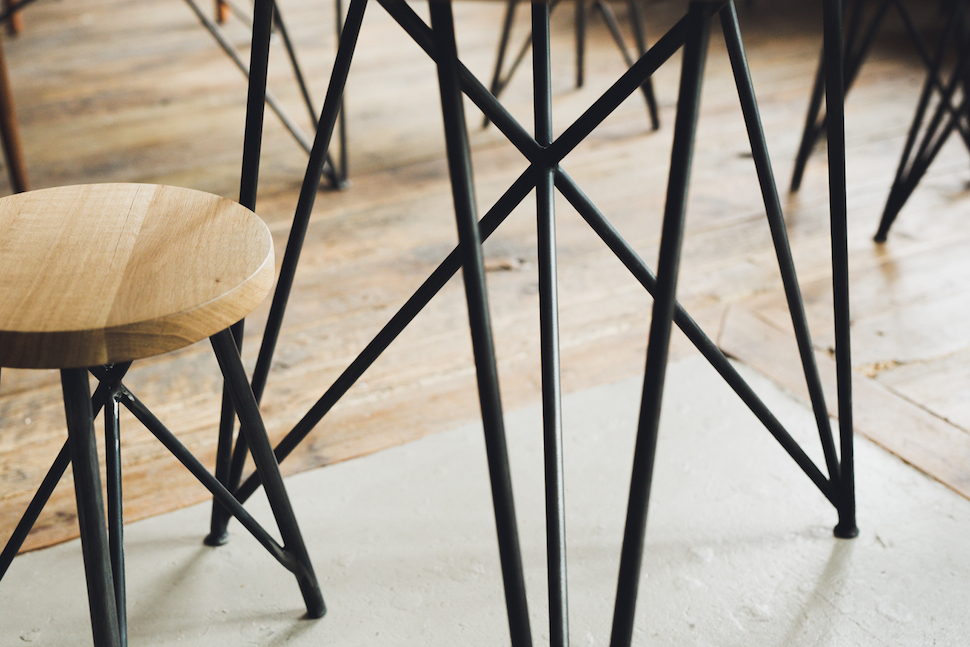 Are many of your products inspired by an American way of life?
Yea, I would say so but we also like to work with local designers and people that we got to know also through our last job. We got to know a lot of European designers of course and Berlin-based designers. So I'd say it's a mix of both. We're inspired by products we know from growing up, these kind of basic everyday things but we're also not blind to the things that happen around us. The tables for example are from Nuts and Woods. He's a designer here in Berlin, he does the stools and the tables, the ladders. So it's also kind of his showroom in her so he sends people here to look at his pieces.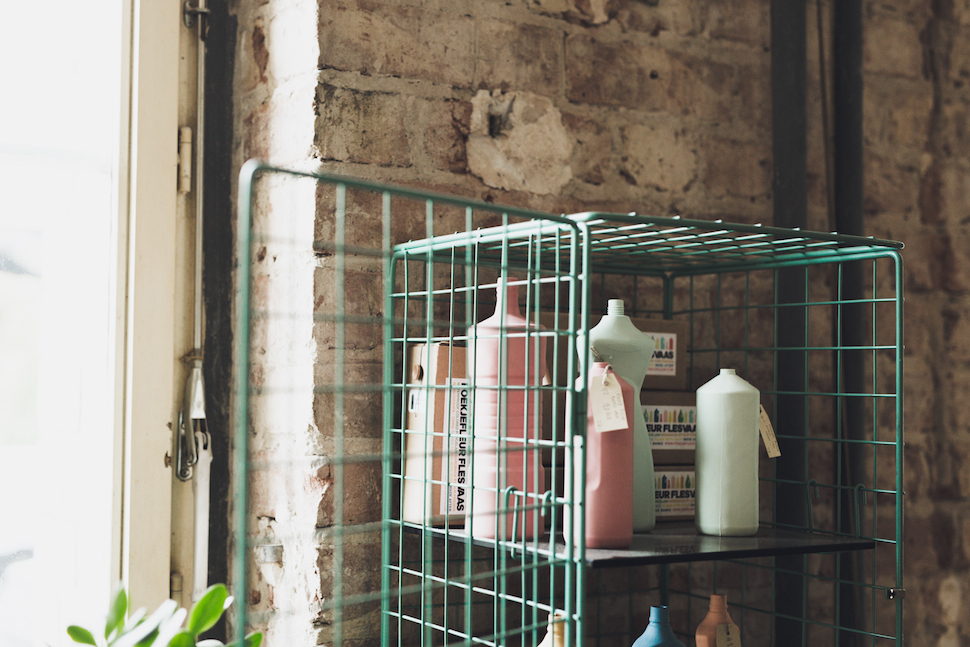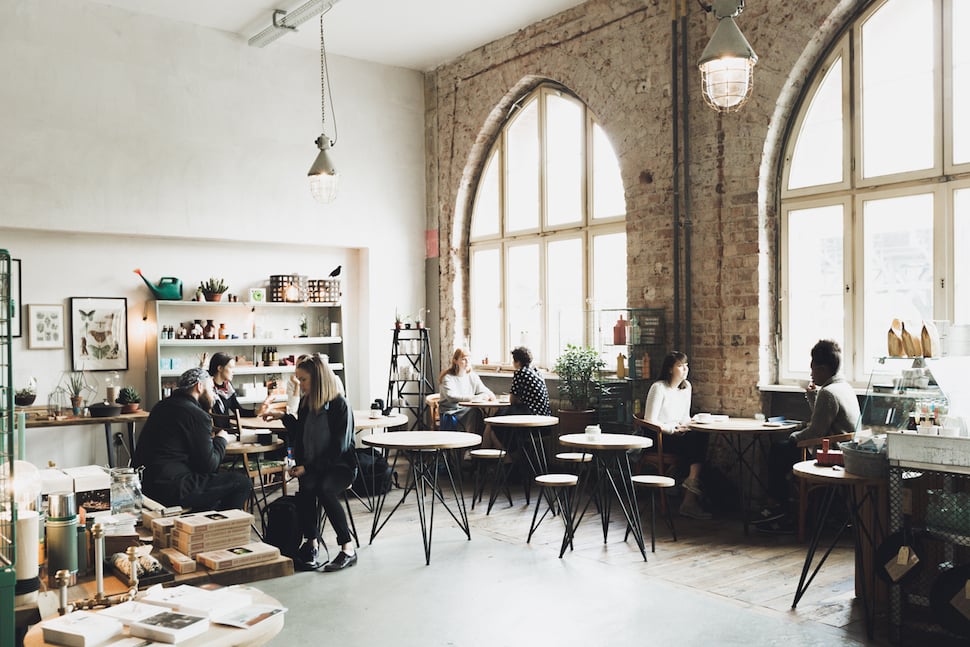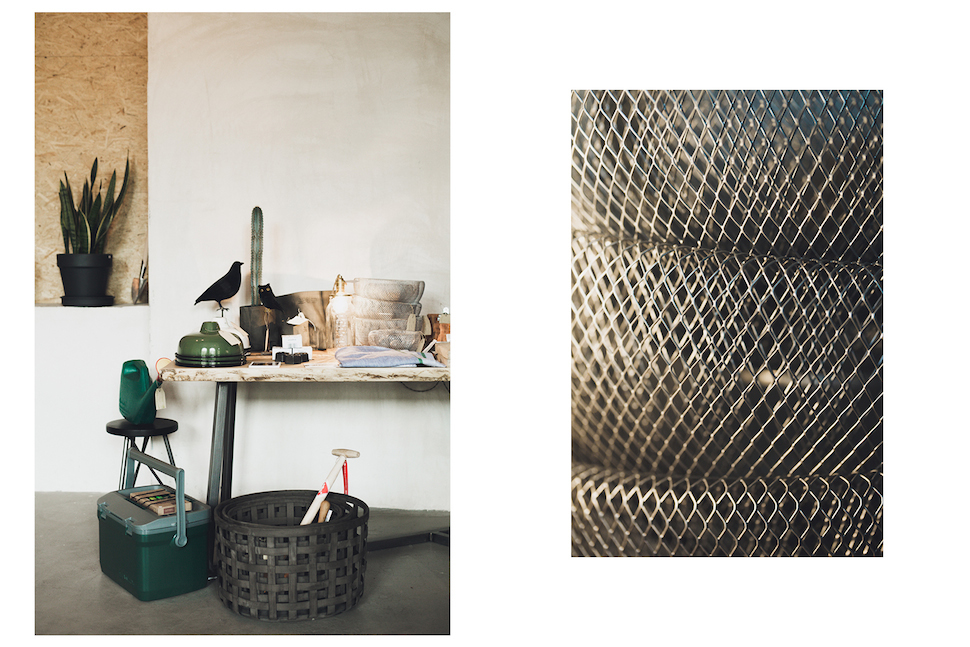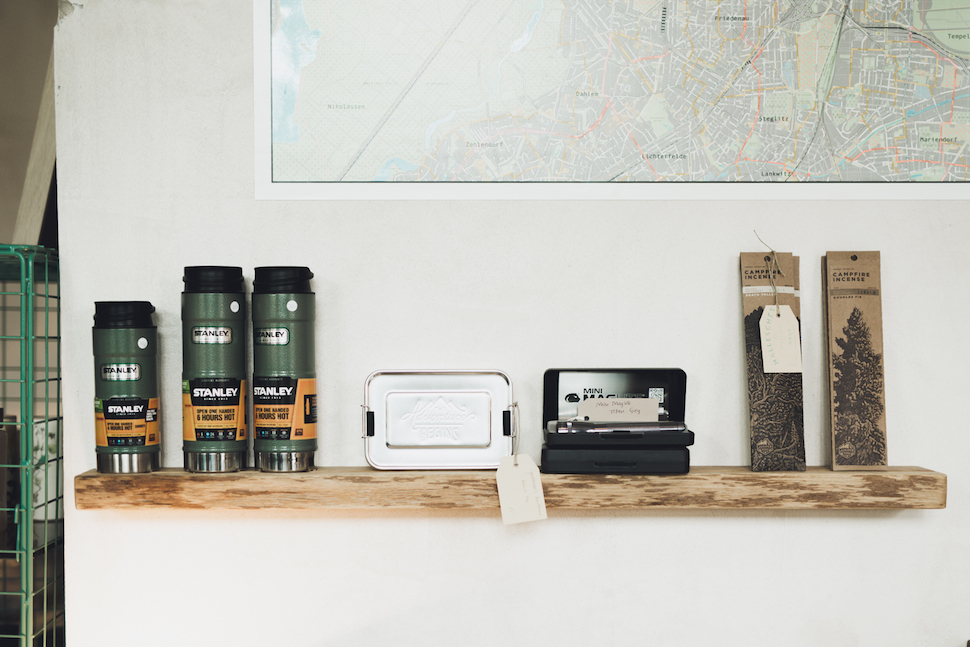 It is a simpler way of living?
We just like to bring people in her, we're really happy of people hang out for a few hours in here. We don't want to dictate how people use our space. Some people come in and browse for five minutes in the shop, other people sit here and read for a few hours others come and they chat with friends for an hour and I think it's a really nice, kind of open community space. We also have an outdoor area, we're building up the garden. We're also an event space. We're not open in the evening but people have been renting our space for events or private parties or birthday dinners in the evenings.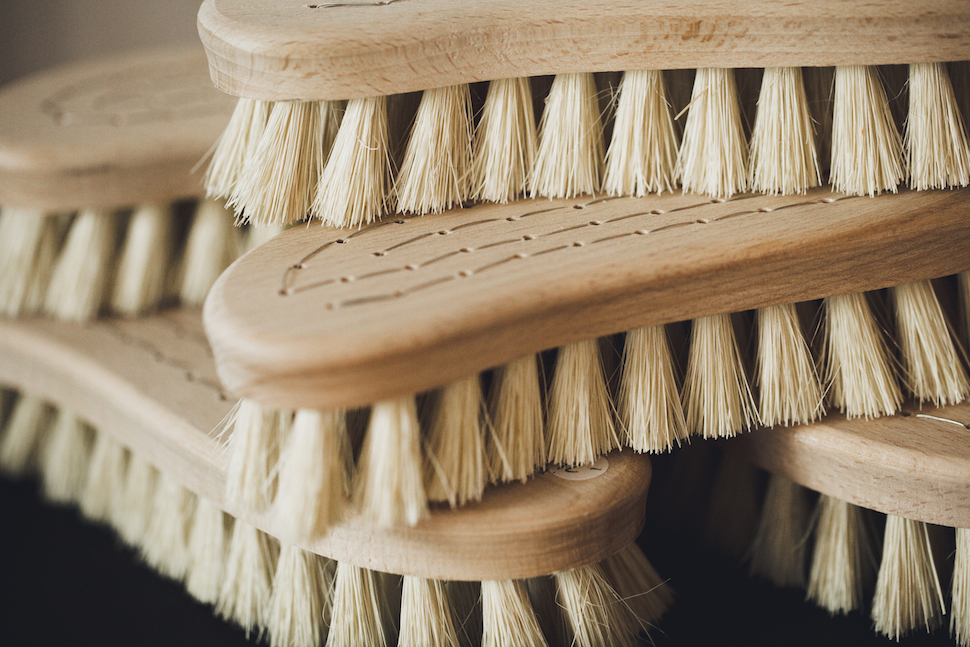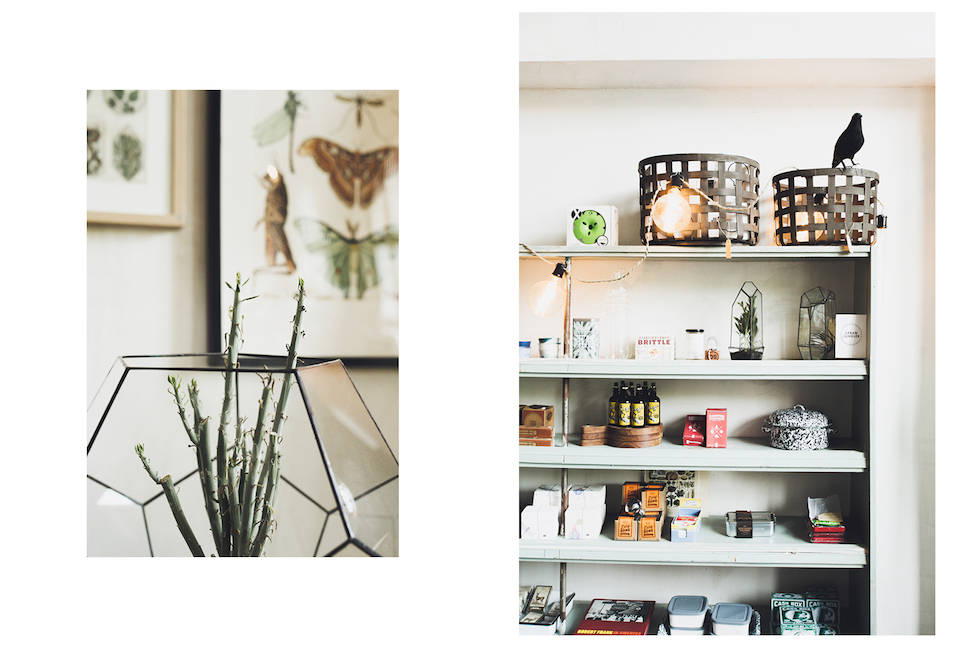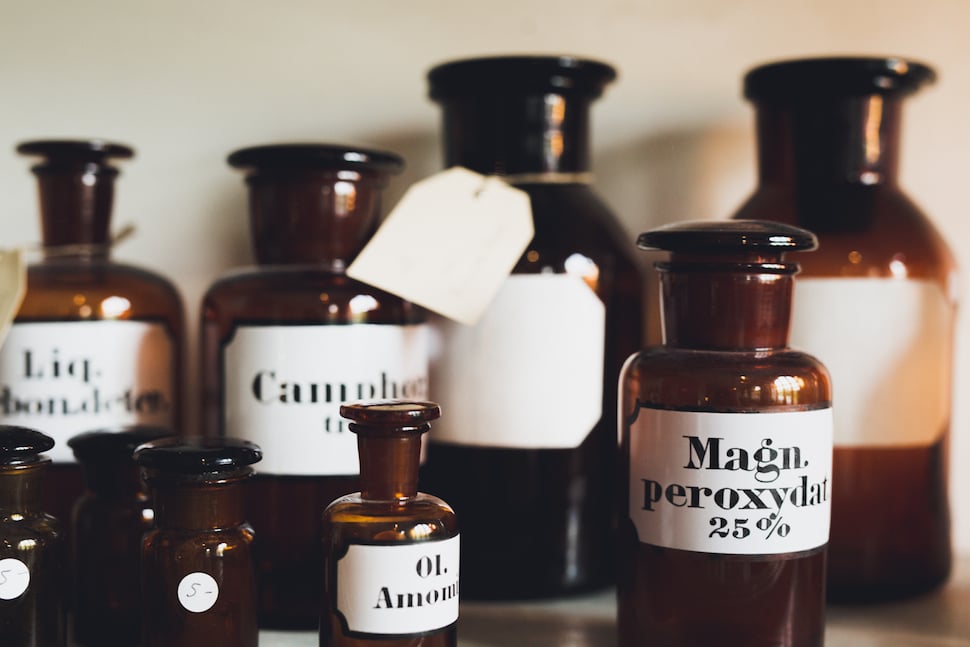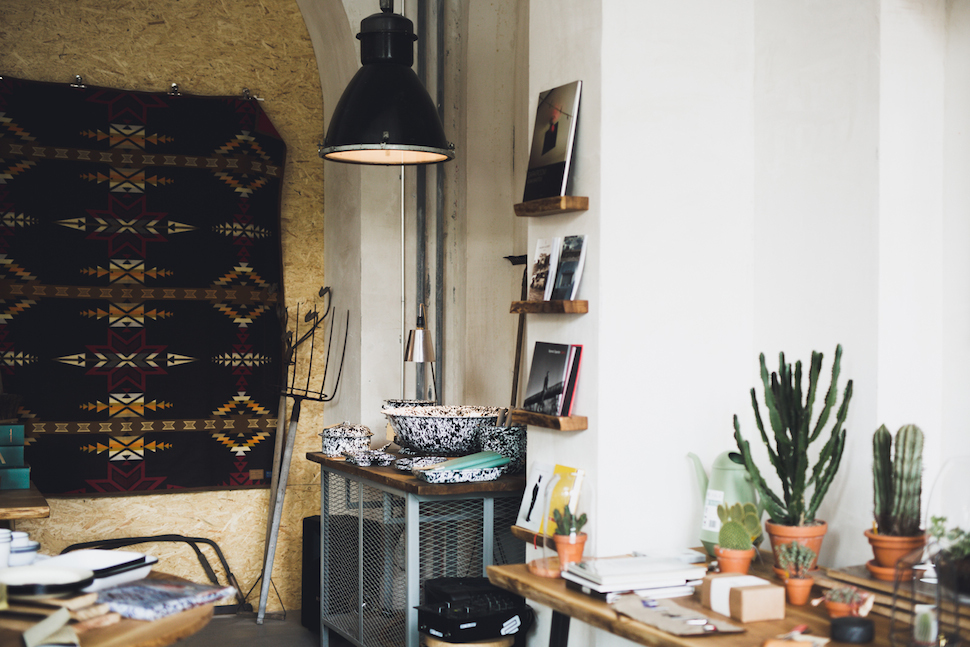 Why did you pick this location?
Well it was kind of a friend of a friend who offered us the space so I would say the space came to us and we kind of modified the concept around it. I had it in my head vaguely to open something at some point but it was nothing concrete. I wasn't really looking for spaces. Michelle and Oliver had been looking a little bit on their own and when I came across this space we somehow found each other, joined forces and started working on what concept would fit to the space.
Before this was a club called Horst Kreuzberg, they shut down two years ago. It looked really different when we first walked in. Everything was really dark, small rooms, bathrooms everywhere. Before that it was a Postamt.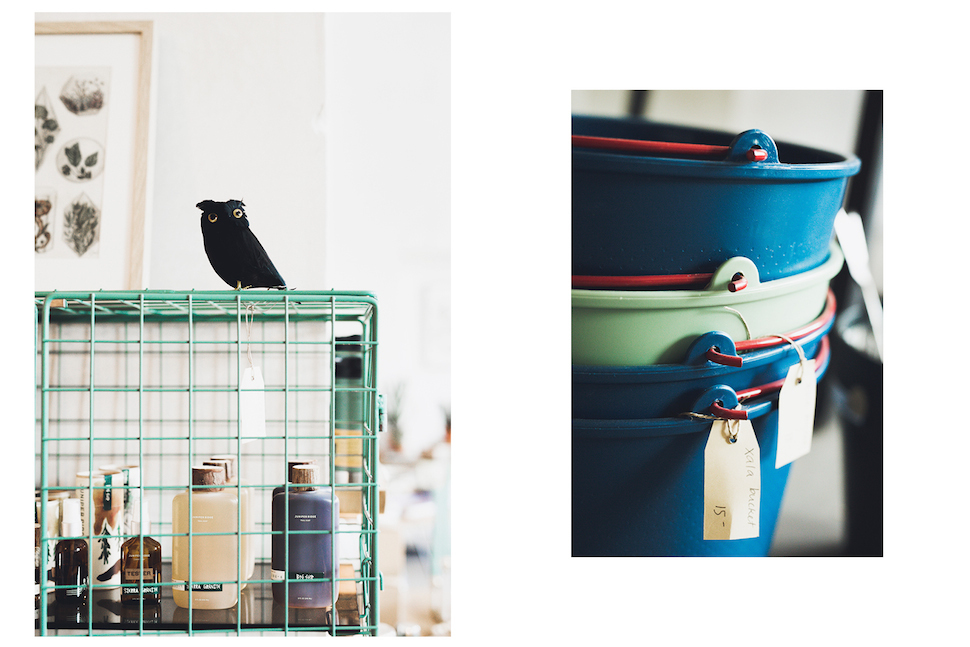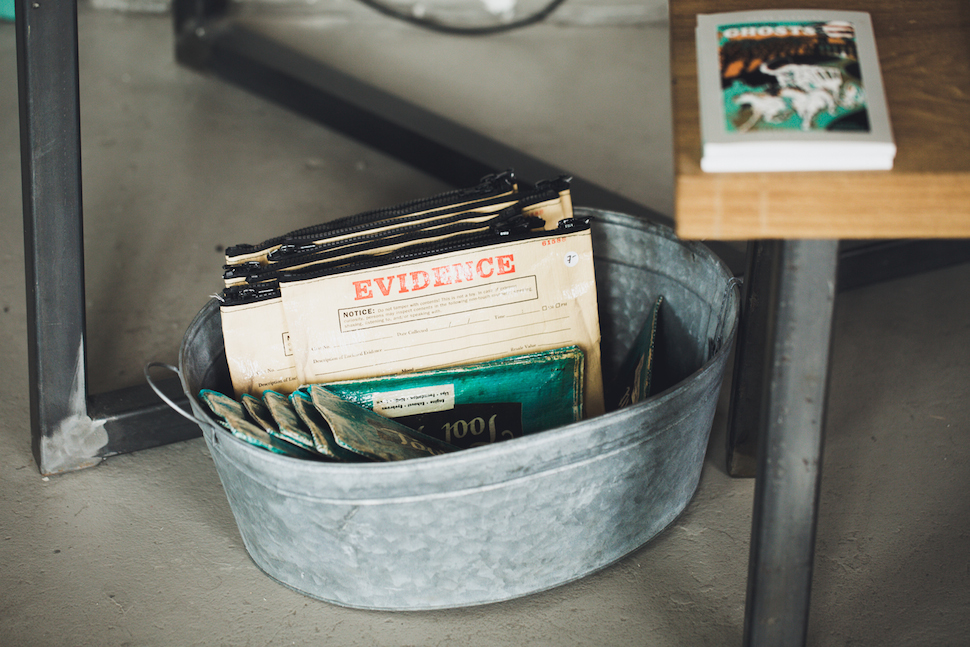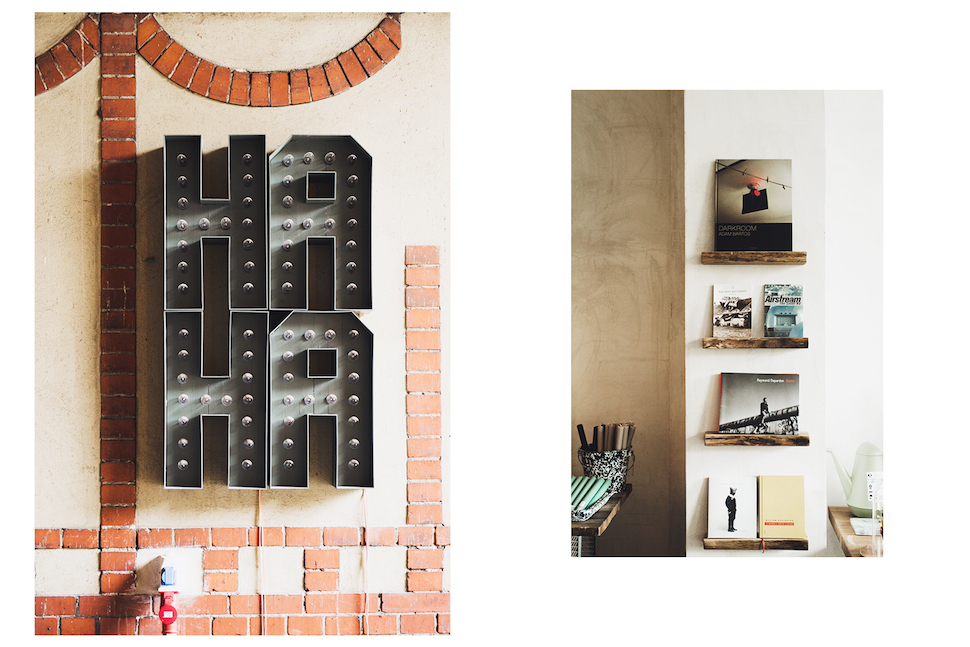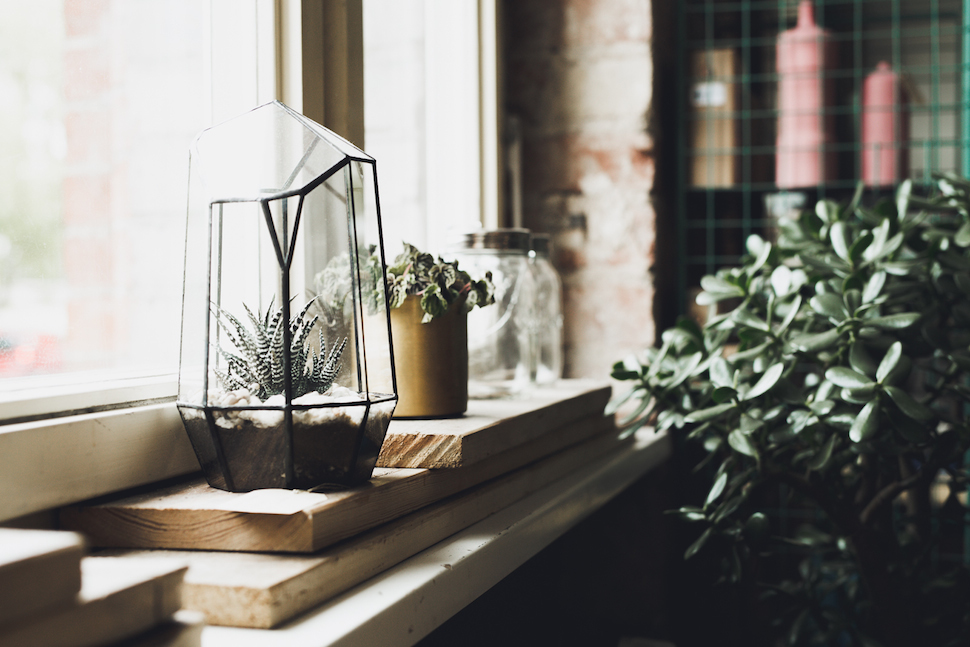 Where do you find all your products?
We all worked in buying and design scouting in our last job so that part is actually the easy part. We have to limit ourselves I would say more that anything. But most are from Europe. We also have a few vintage products. We focus a lot on packaging. When we're deciding between two different kinds of lightbulbs we'll go for something with an interesting packaging. It's really interesting because we all come from this online retail background where it's all about sales and you can't touch the products so we were all so happy when we started to do this an be able to actually see the products and use them. You get a different sense of what good quality is and what's not.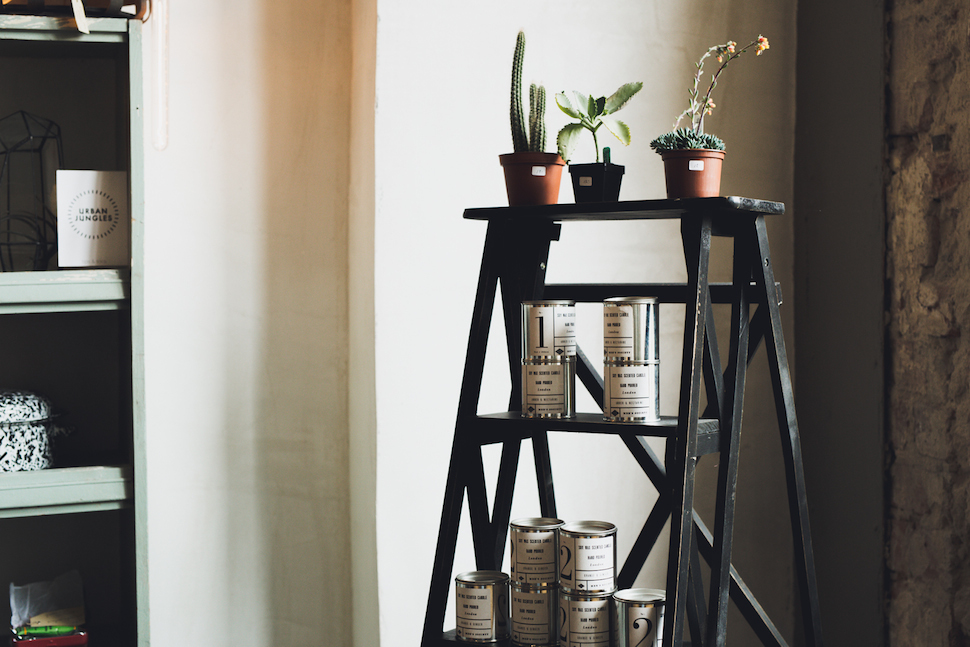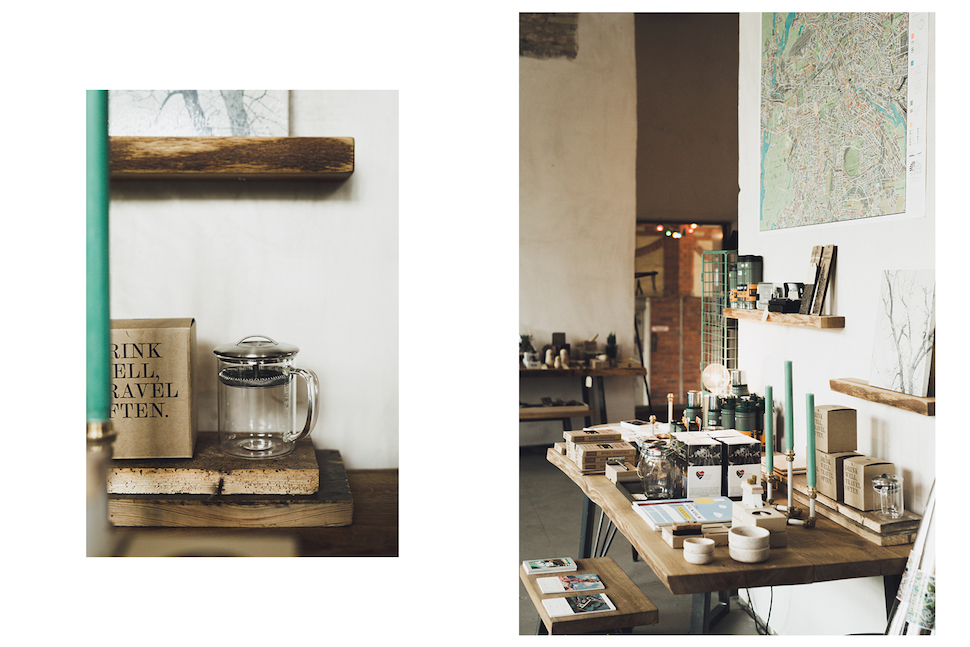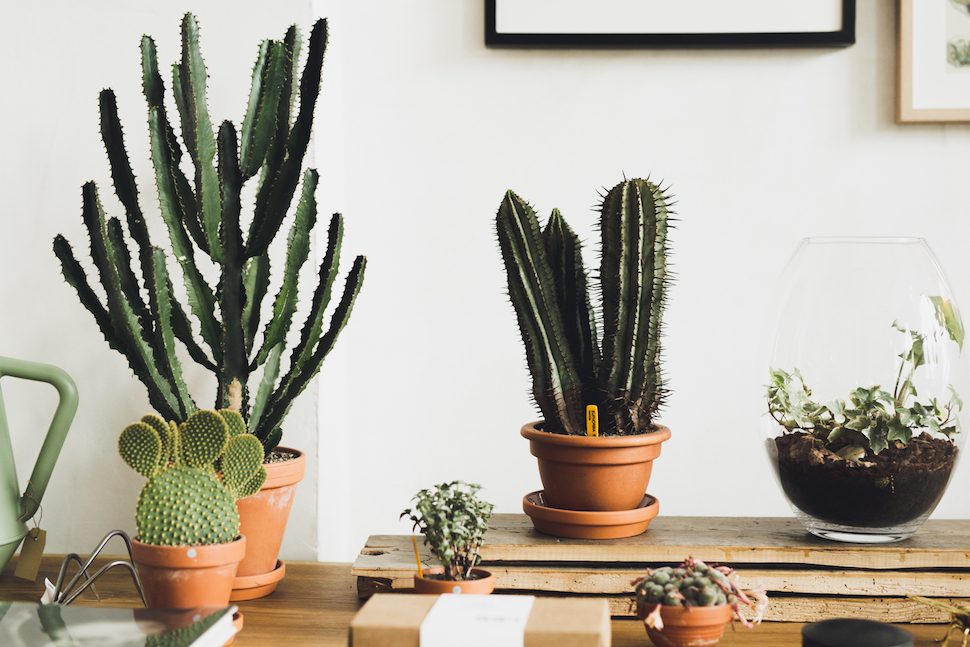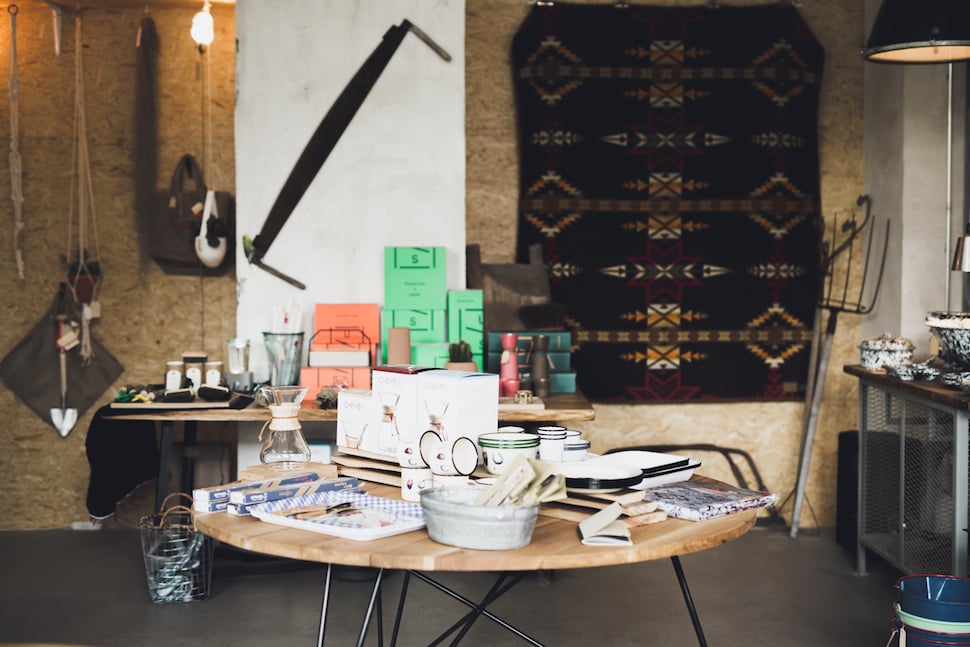 Which other places do you like in Berlin?
I really like this paper shop RSVP in Mitte, it's really beautiful. This ceramic store on Yorckstraße, Kühn Keramik, it's a beautiful space.
Oliver: I guess one of the reasons we're also dong this is because we felt there was something missing, so we're trying to curate something that actually doesn't exist. Which combines all our stars together.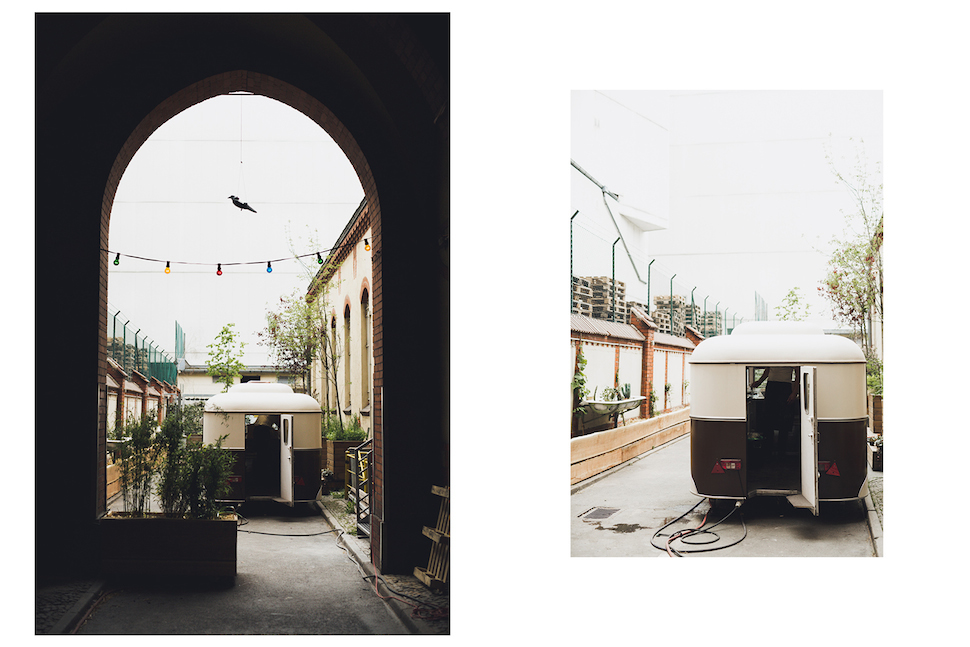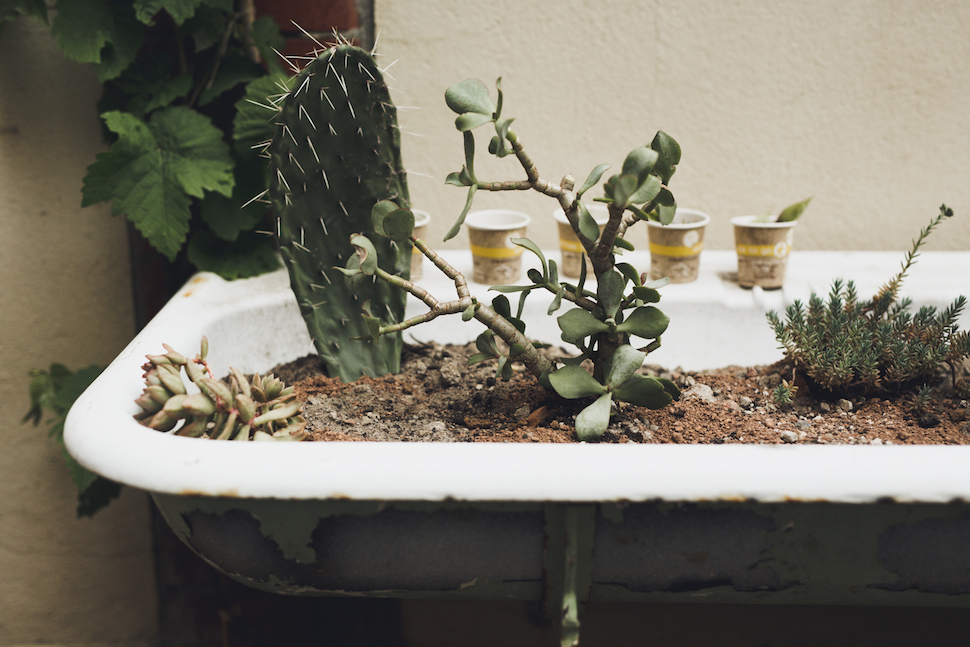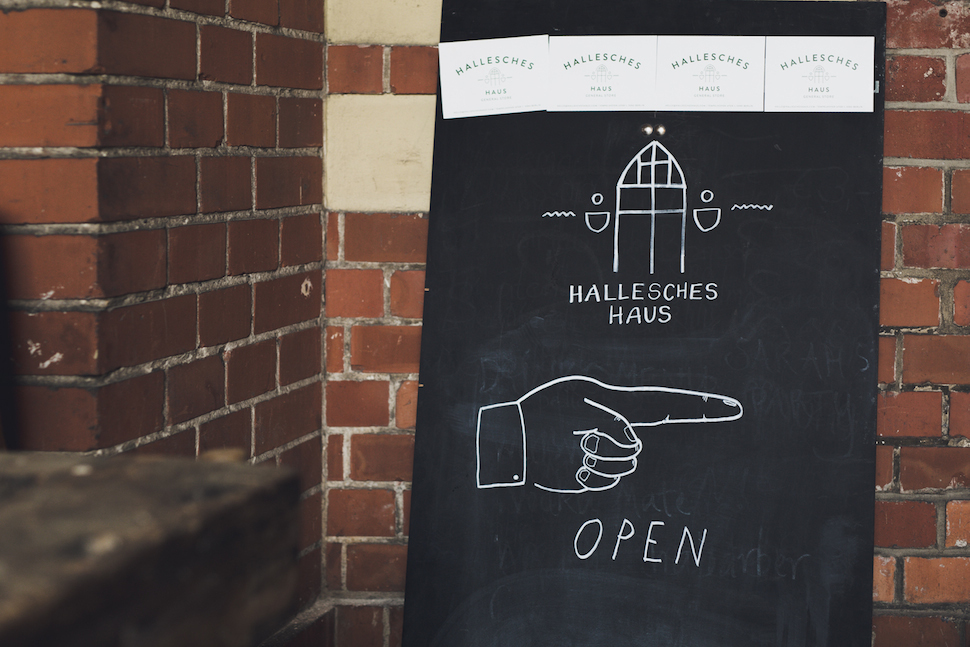 Hallesches Haus
Tempelhofer Ufer 1, 10961 Berlin
Mon-Fri 9-19h, Sat 11-16h
on Facebook
_
Photography by Ana Santl, Interview and Text by Caroline Kurze