Outside of a restored brick factory tucked away in the courtyard of one of Berlin's oldest side streets, Sophienstraße, scores of Berliners stand queuing at a distance, waiting to purchase takeaway artisanal sourdough bread, or morning buns made from croissant dough with orange, cardamom, and cinnamon. 'SOFI the Bakery', a newly opened craft bakery using grains sourced from small, organic farmers around northern Europe, has found an almost cult following since its opening in December 2020, at the height of the COVID-19 pandemic and Germany's second winter lockdown.
The bakery, which often sells out of its freshly baked goods by lunchtime, was conceived by celebrated Danish chef and restaurateur Frederik Bille Brahe and Design Hotels founder and director of Slow, Claus Sendlinger. This is the first Berlin outpost for Bille Brahe, who already has four well-known venues in Copenhagen: Atelier September, Apollo Bar, Kafeteria at the National Gallery of Denmark, and the Apollo Kantine at the Kunsthal Charlottenborg Gallery. With SOFI, Bille Brahe has expanded his repertoire of flavors, textures, and low-intervention techniques, as well as the bakery's already rather sizable fan base. "There is a beauty and success to bread when you taste it so vividly," he tells us over the phone. "And the concept is this: all good bread comes from good flour. It's really very simple."
"There is a beauty and success to bread when you taste it so vividly"
Bille Brahe's style lies at the heart of a larger shift in gastronomic culture: a rising interest in slow fermentation, using ancient or alternative grains, and perfecting techniques rooted in old methods of craftsmanship — where making food was a task of slow cultivation. The ingredient list for SOFI's sourdough 'Berliner Loaf' is actually very straightforward: high quality flour, a little water, salt, some sourdough culture, and not much else. It's more about technique, and of course, some patience. "It's a longer process than usual," explains the bakery's manager Sören Zuppke, "as our bread usually takes about two days to make, and croissants take three to four days." Of course, their flaky, buttery folds are gobbled up in just one delicious instant, but the process is sensitive and complicated.
After moving to Berlin to become a journalist, Zuppke quickly realized hospitality is where he is most comfortable. "Frederik is among the chefs that has inspired me for some time now," he says. "Being invited to join this bakery as its manager was the best next step I could have imagined." On a typical day, the SOFI bakers, whose impressive resumes include stints at the famed Tartine Bakery in San Francisco and Copenhagen's Mirabelle, arrive around five in the morning. "Which is pretty late for a bakery," Zuppke laughs. "Usually, bakers start around two or three. But it is really important to us that the bakers also have a social life."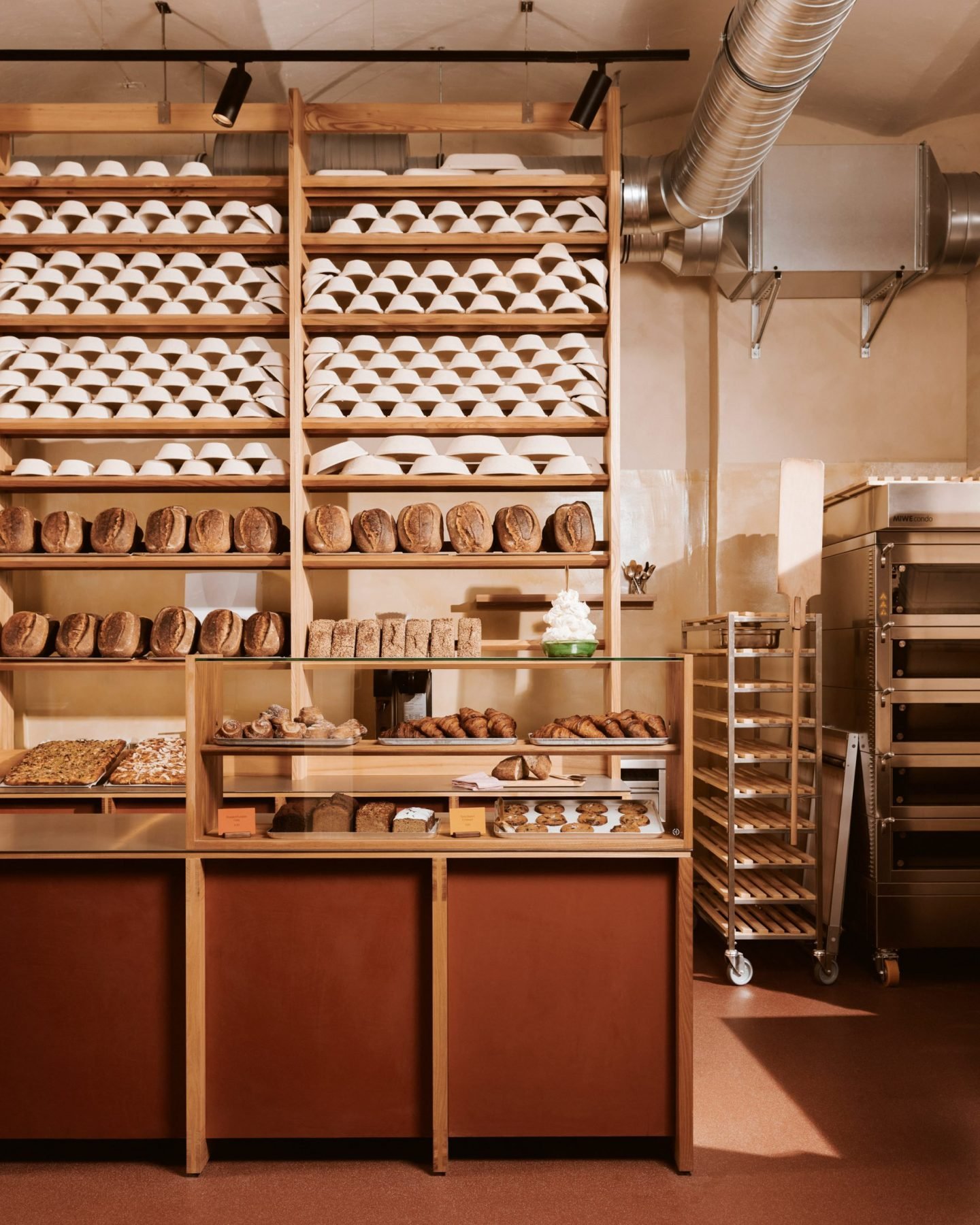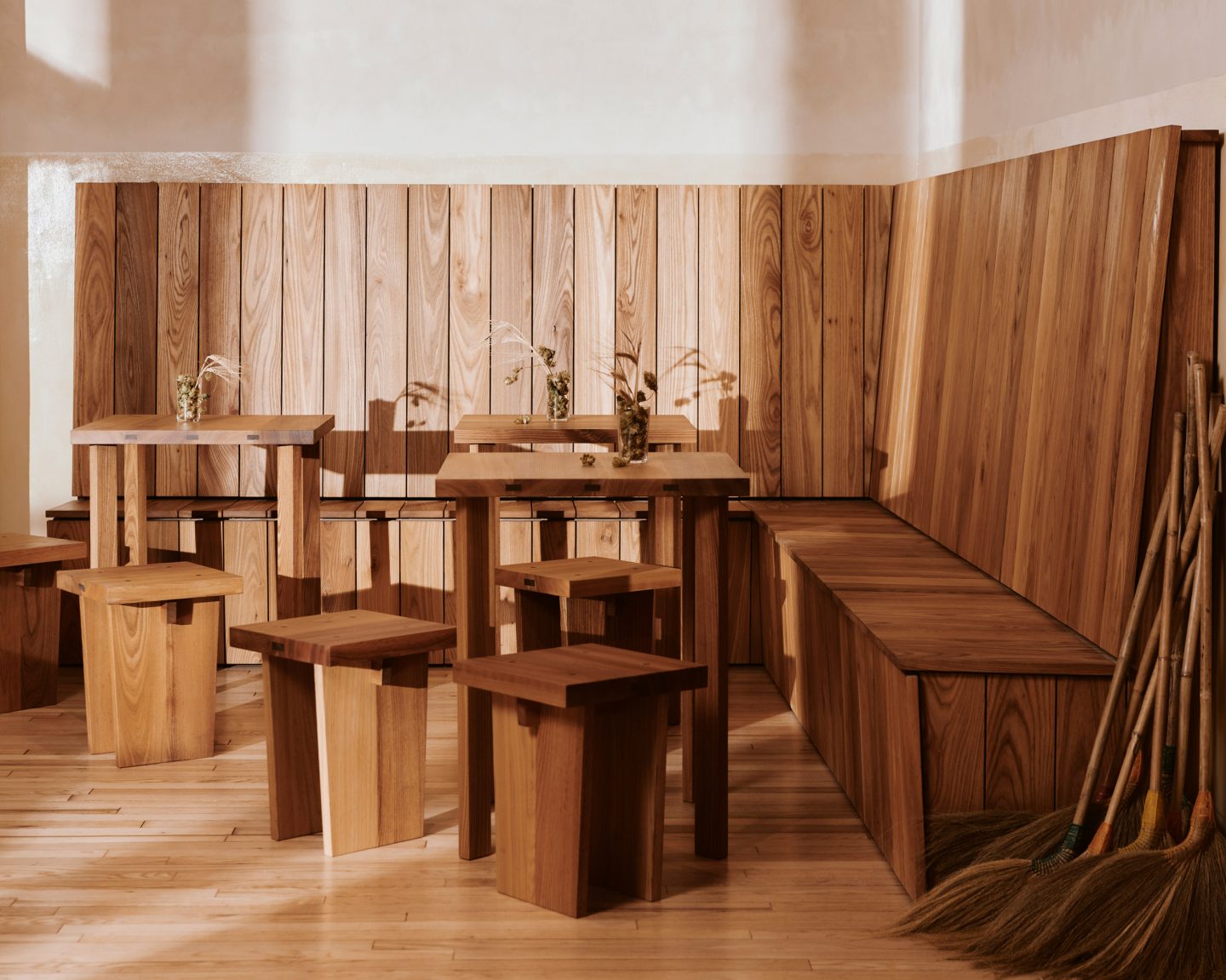 Our idea was to honor the grain and the tradition of its craftsmanship, and to make really good tasty bread"
Dough is prepped for the next day, as it needs time to rest and ferment overnight. Yesterday's rested dough is baked and timed perfectly so that it is placed on racks, warm and chewy, by 7.30am when the store opens. "We have the returning local customers that come first thing in the morning, and in the afternoon it is those traveling across town," Zuppke says. "It's been so energizing and fantastic to see people coming from all over." Certainly, there has been a huge resurgence in popularity of artisan bakeries in recent times. "Sourdough has become such a big part of the bread revolution, it is what the Third Wave was for coffee," Zuppke says. Bille Brahe agrees: "In many ways, this is what we are calling the third wave of gastronomy. But the baking industry is only beginning to catch up."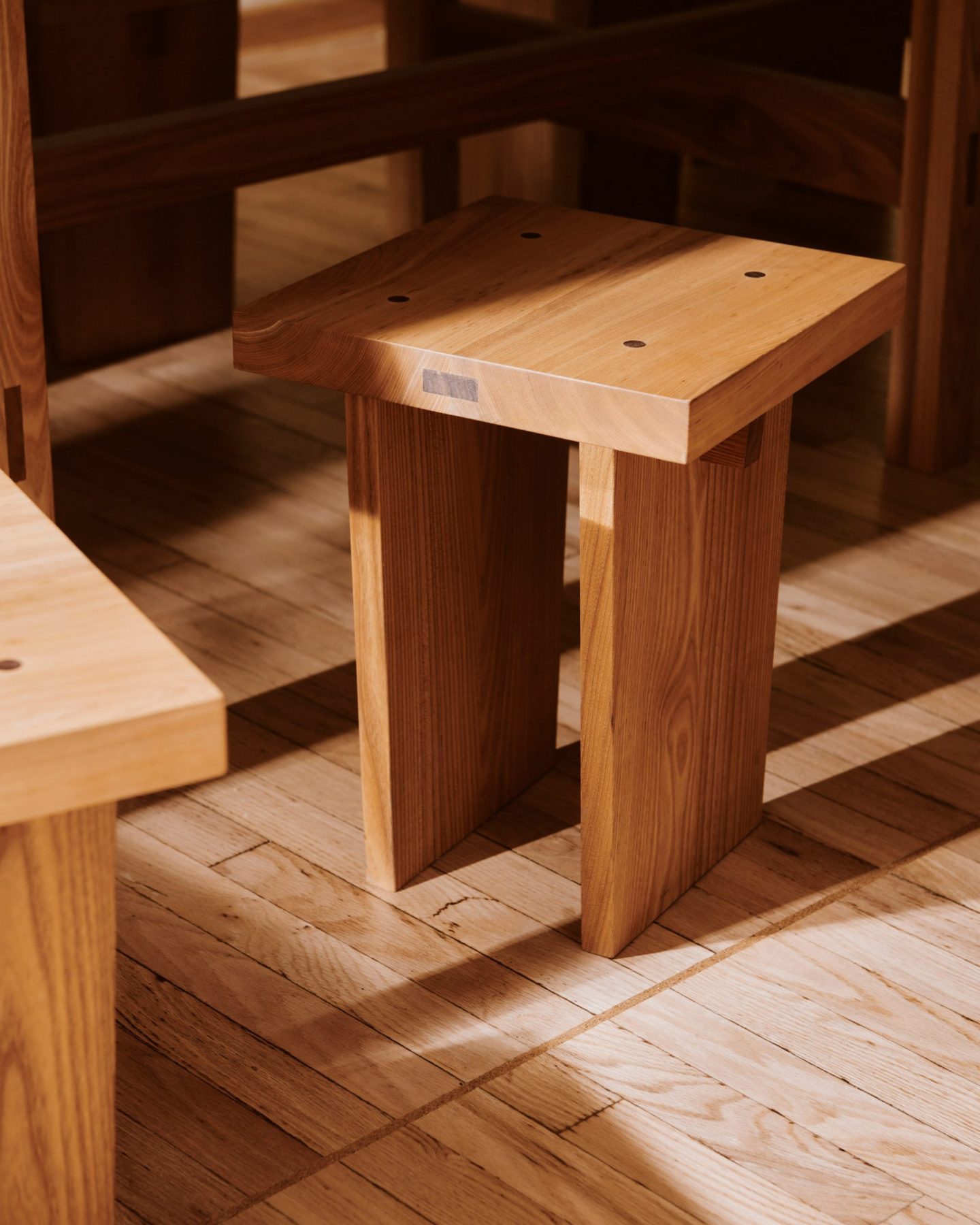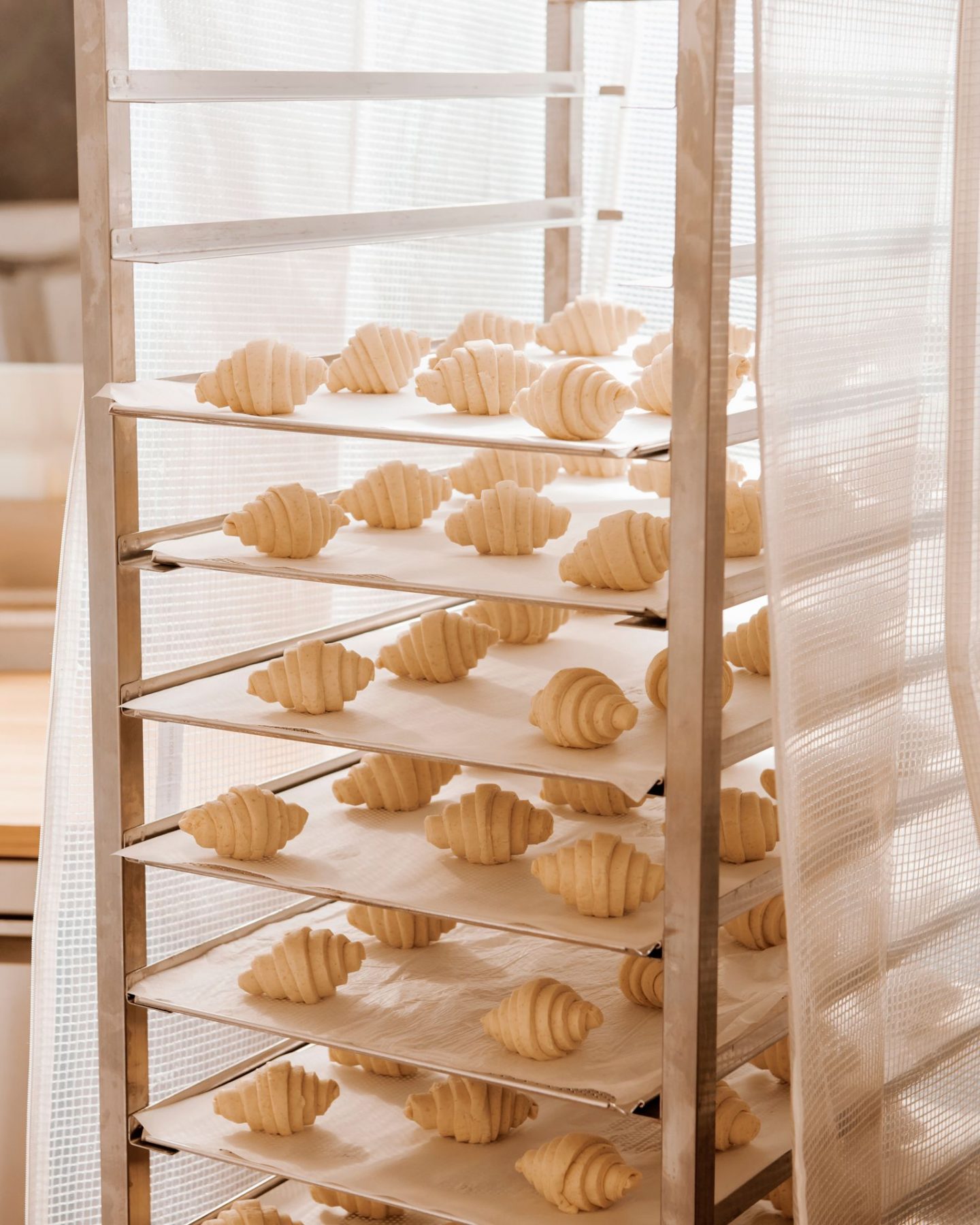 Indeed, the movement led by producers and customers alike to use and appreciate higher-quality ingredients is born from a desire to enhance our consumption, with greater education and sensory exploration. "Most of the wheat in the bread out there is a product of industrialization, you know, the leftover processes from the Second World War," Bille Brahe explains. "Big war manufacturers had to produce something on a massive scale, so they made up a chemistry for bleaching flour. It is terribly produced, and it's this idea of producing way too much."
With SOFI, the founders are rethinking the way bread is made, and it starts with the farmers, the soil, and the grain. "We "There's so much more variety to flour and grain than what you see on supermarket shelves"put a lot of effort into sourcing really good grains and that's something you can definitely taste," says Zuppke. 90% of the flour used at SOFI is imported from a small organic miller in Denmark called Kornby. "The way he harvests and mills his grains is so far away from what we know in terms of mass-consumption flour," he continues. "There's so much more variety to flour and grain than what you see on supermarket shelves. Our idea was to show this variety, to honor the grain and the tradition of its craftsmanship with the mill, and to make really good, tasty bread out of it."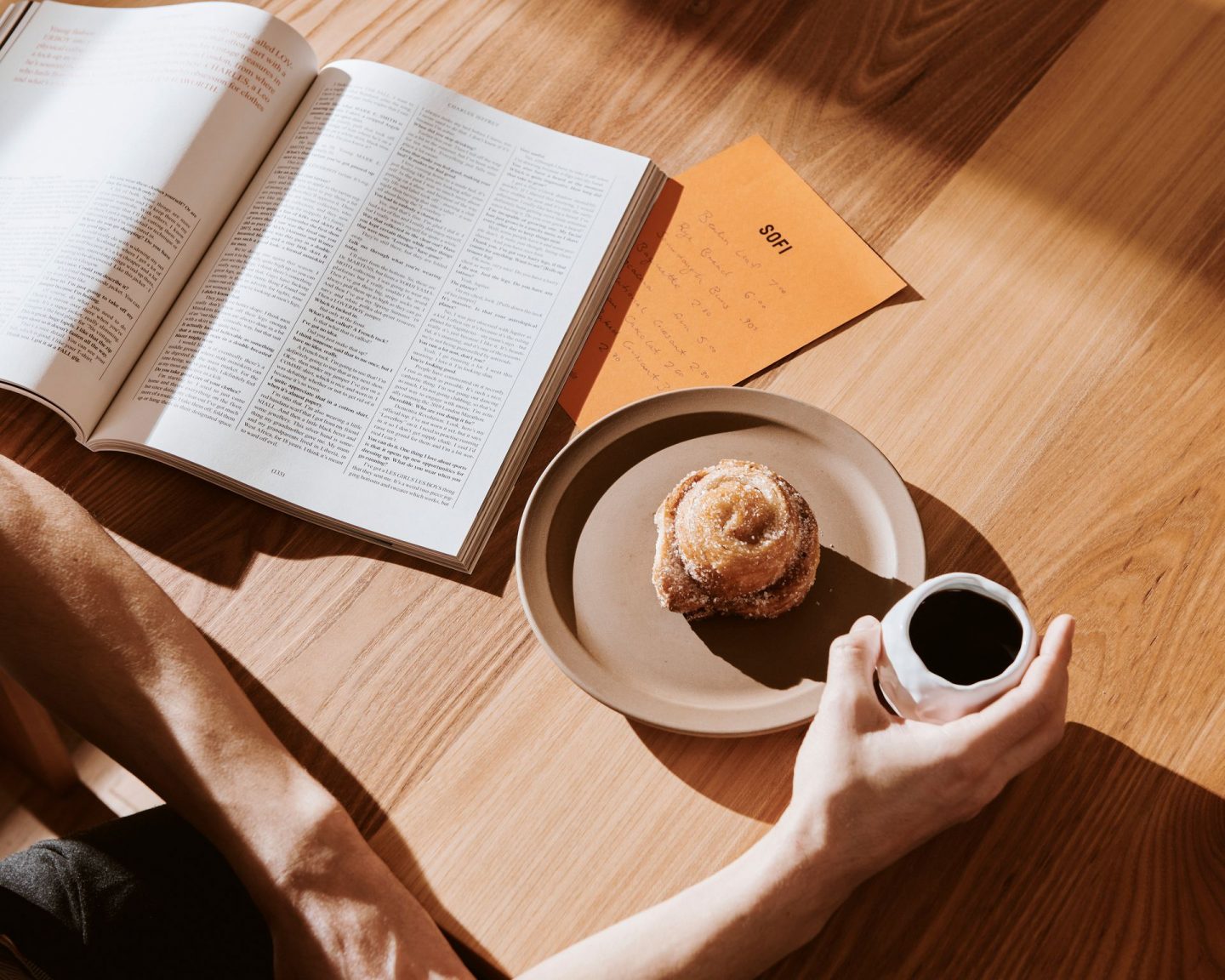 The venue itself is characterized by a warm, wooden interior, which was designed by Mentze and Vedel Ottenstein in collaboration with Augsburg-based interior design studio Dreimeta. An open-plan kitchen sits to the right-hand side of the space, where guests can see the pastries being rolled in plain sight. In the center, a dark-red counter reflects the color palette of the building's brick exterior, which is backdropped by a 3.5-meter-tall bread shelf. Up a few steps to the left sits a bespoke communal table made of solid elm wood, with long wooden shelves displaying natural wine, colorful glazed ceramics by Studio X, and hand-crafted cups by Danish artist Kasper Hesselbjerg.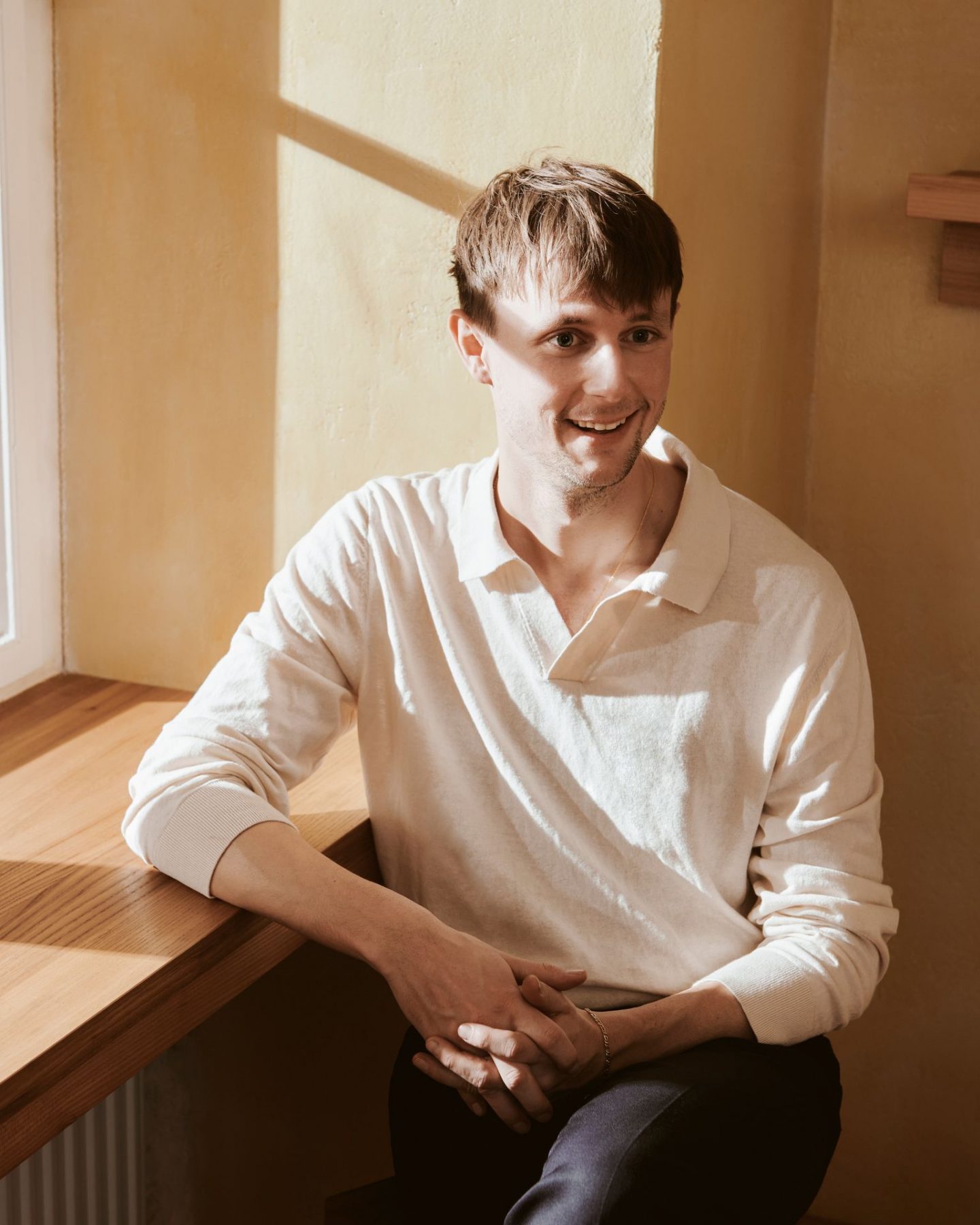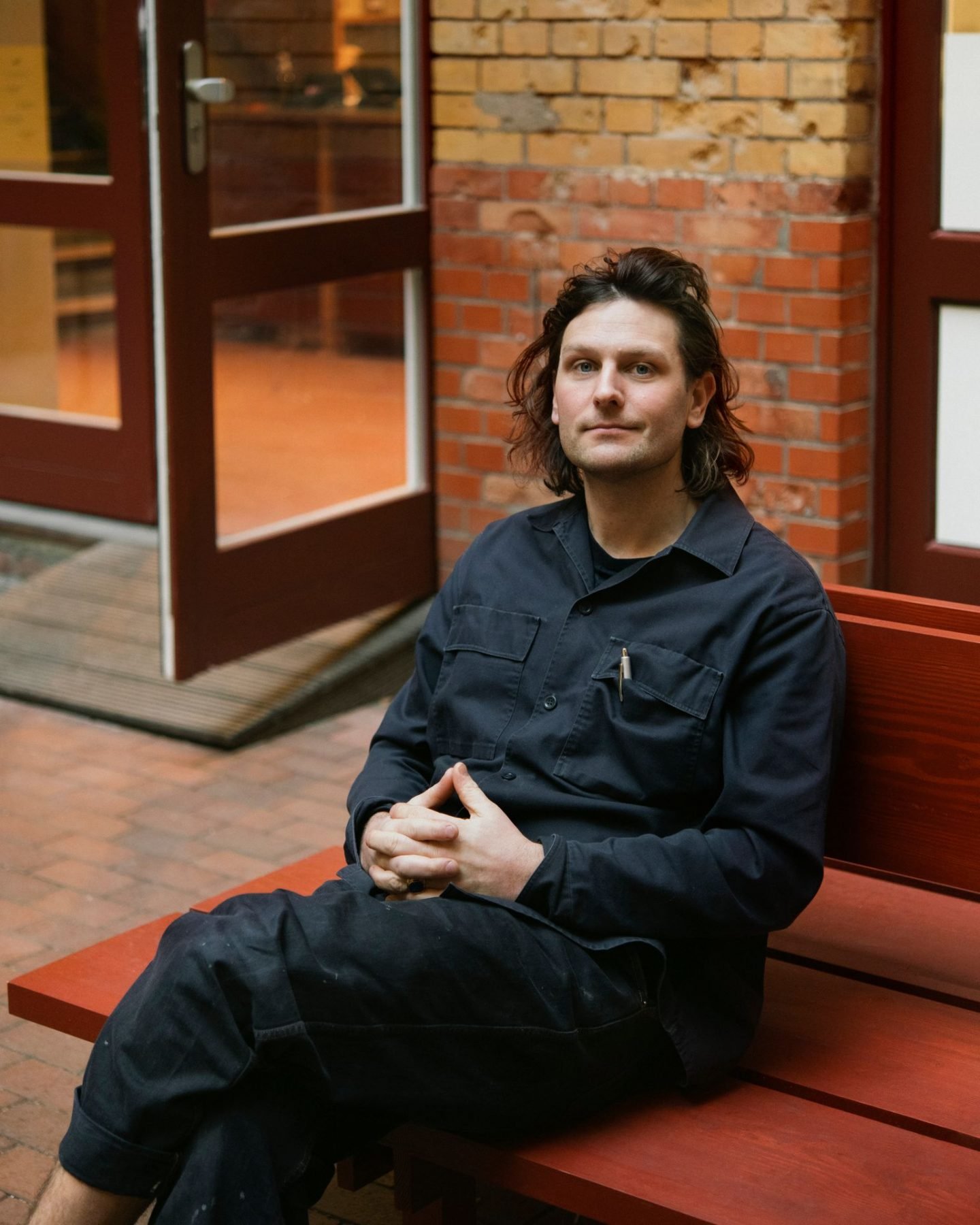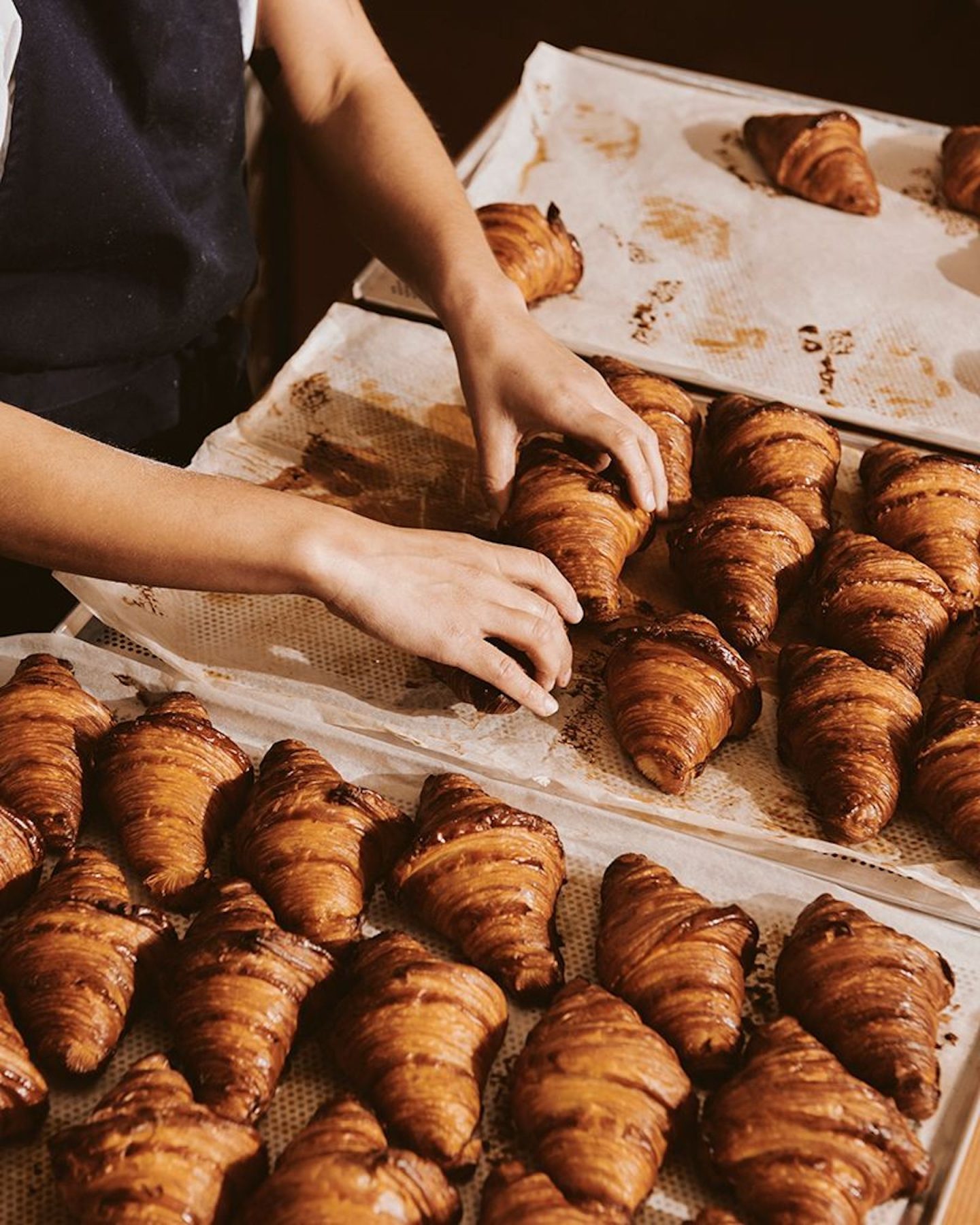 The aim was to have as much of the bakery's philosophy of simplicity reflected in the physical space. "We are not aiming to make a super hyped Instagram bakery," Bille Brahe says. "We are of course grateful for the positive feedback, but this nutritious mission we're on is just about making people "Coming to Berlin now is to experience something very present and original"understand how important grain and bread is for our culture, and that it's made by talented, conscious people that want to feed people well." The chef, who has worked in restaurants for almost 20 years, has noticed a big change in industry standards. "Coming to Berlin now is to experience something very present and original. Berliners are eager to push boundaries," he says. "Germany has a very high standard on being local and organic — it's way less commercial than Denmark, and really friendly because everyone collaborates well together."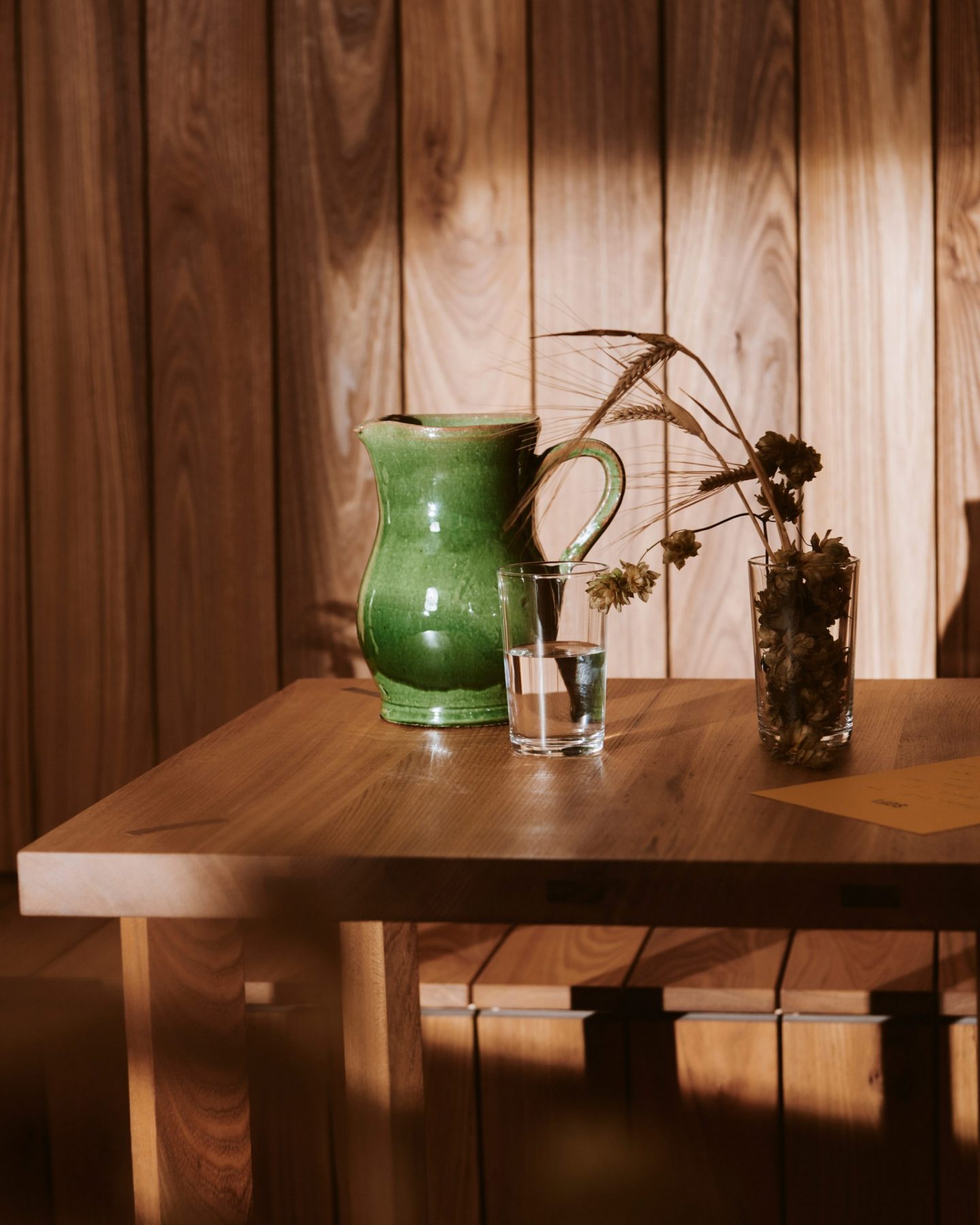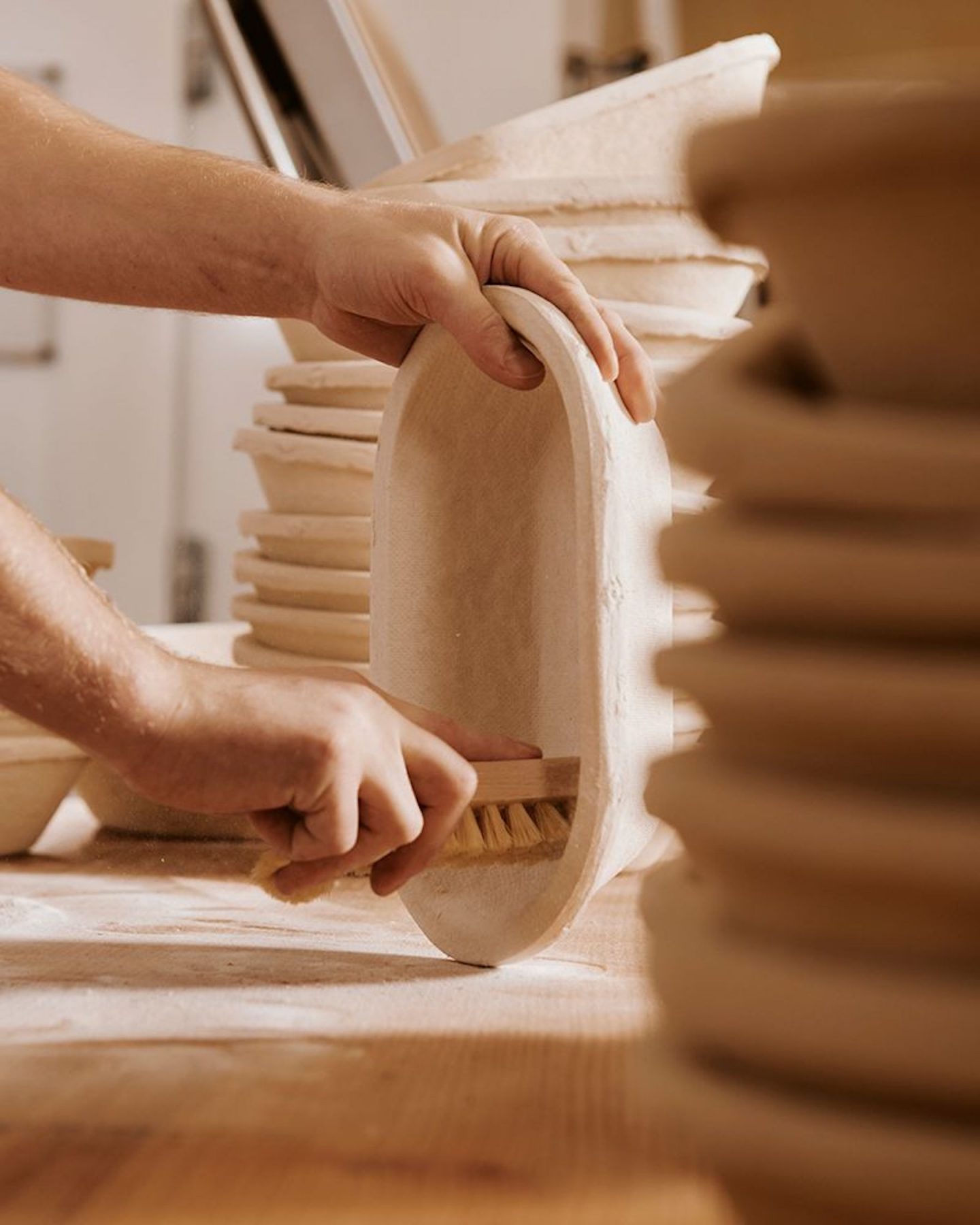 "Bread is part of your daily life, it's something you are in touch with on a day to day basis"
Starting a new gastronomy business in the height of a global pandemic has not come without its challenges; however the SOFI team are grateful that a bakery of all things was possible. "It has been so rewarding and so touching to be a little glimpse of hope for a lot of people that something new can happen, and that you are a place where you can be a bit social," Zuppke says. "Because bread is part of your daily life, it's something you are in touch with on a day to day basis. I think from the lockdown, everyone is reevaluating what they consume. So it's nice to see that a lot of people are willing to spend their money on good products, and that there is a market for craftsmanship." That people appreciate it is an added bonus for the team. "The bakery should be a gift to the neighbourhood," Bille Brahe laughs. Eating simply "strikes me as the most brilliant thing, because what is more beautiful than just to enjoy what is so uncomplicated, made first and foremost by nature?"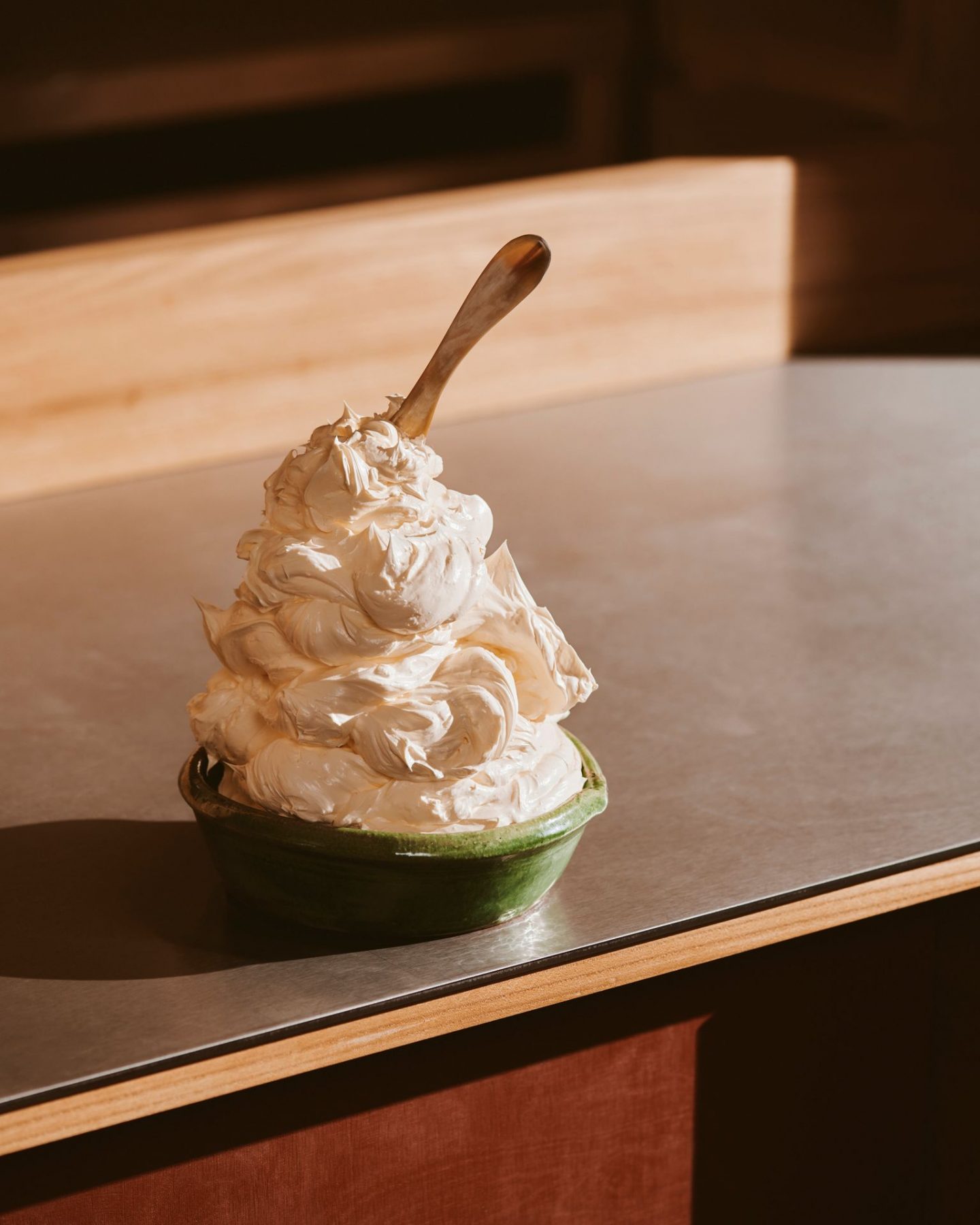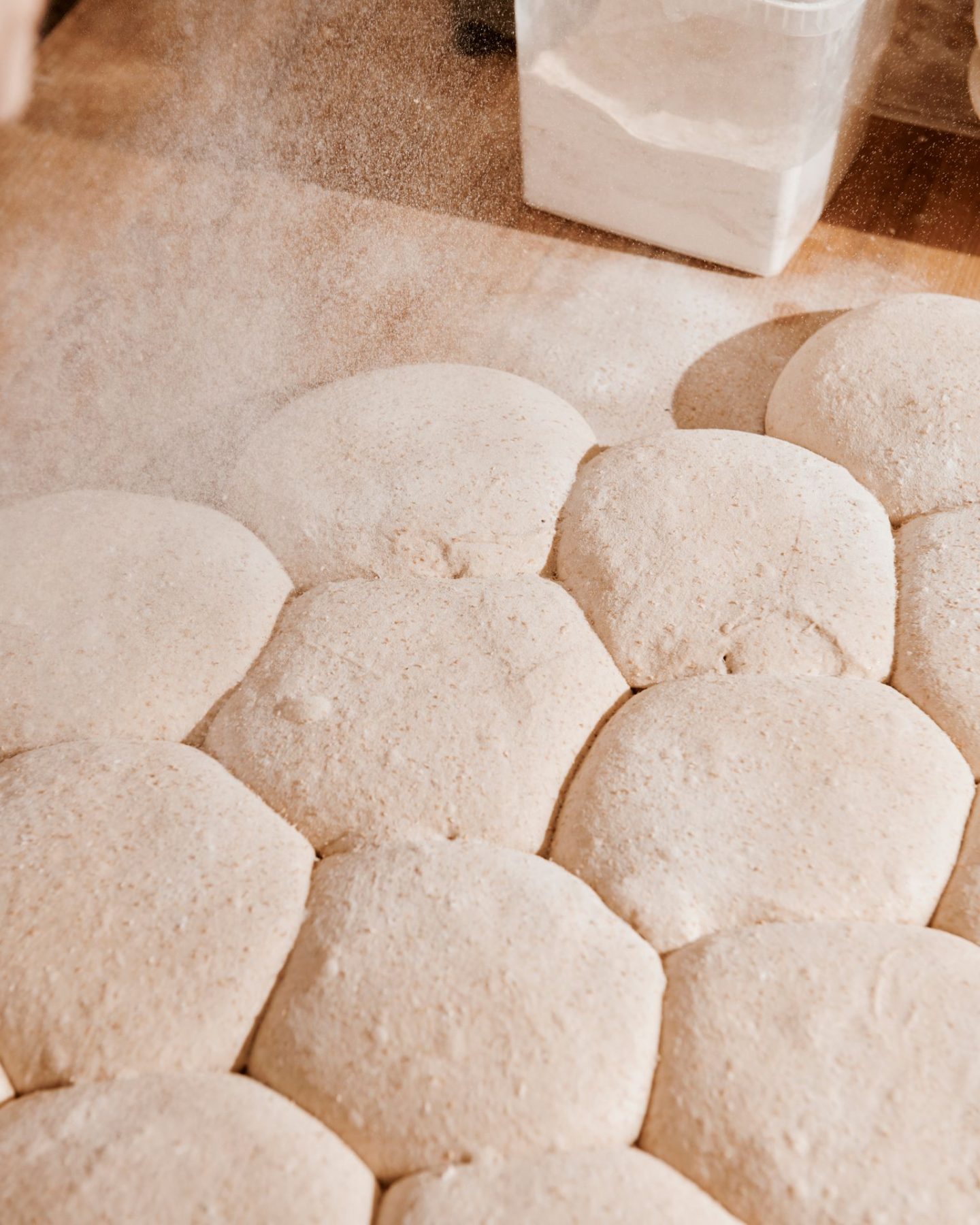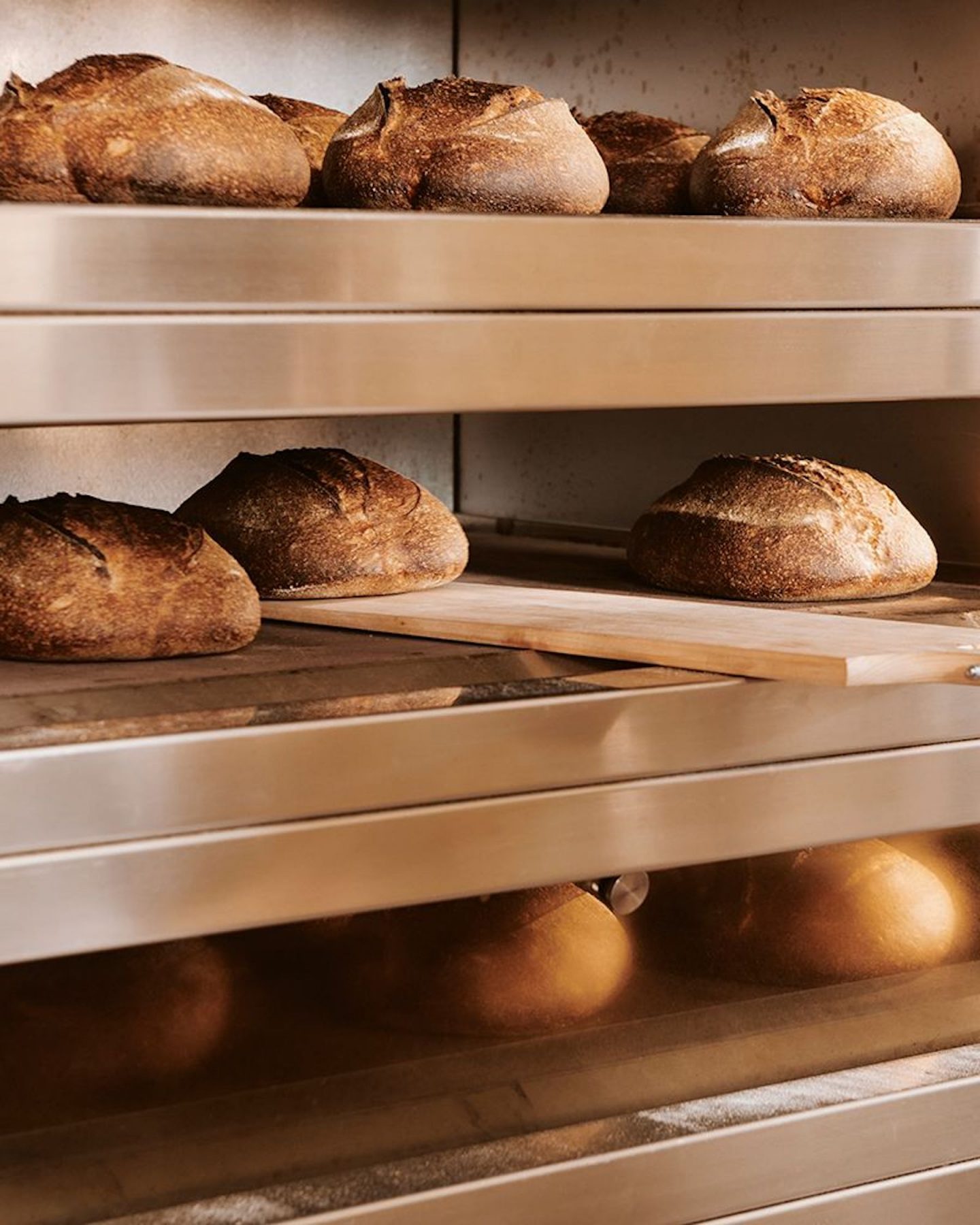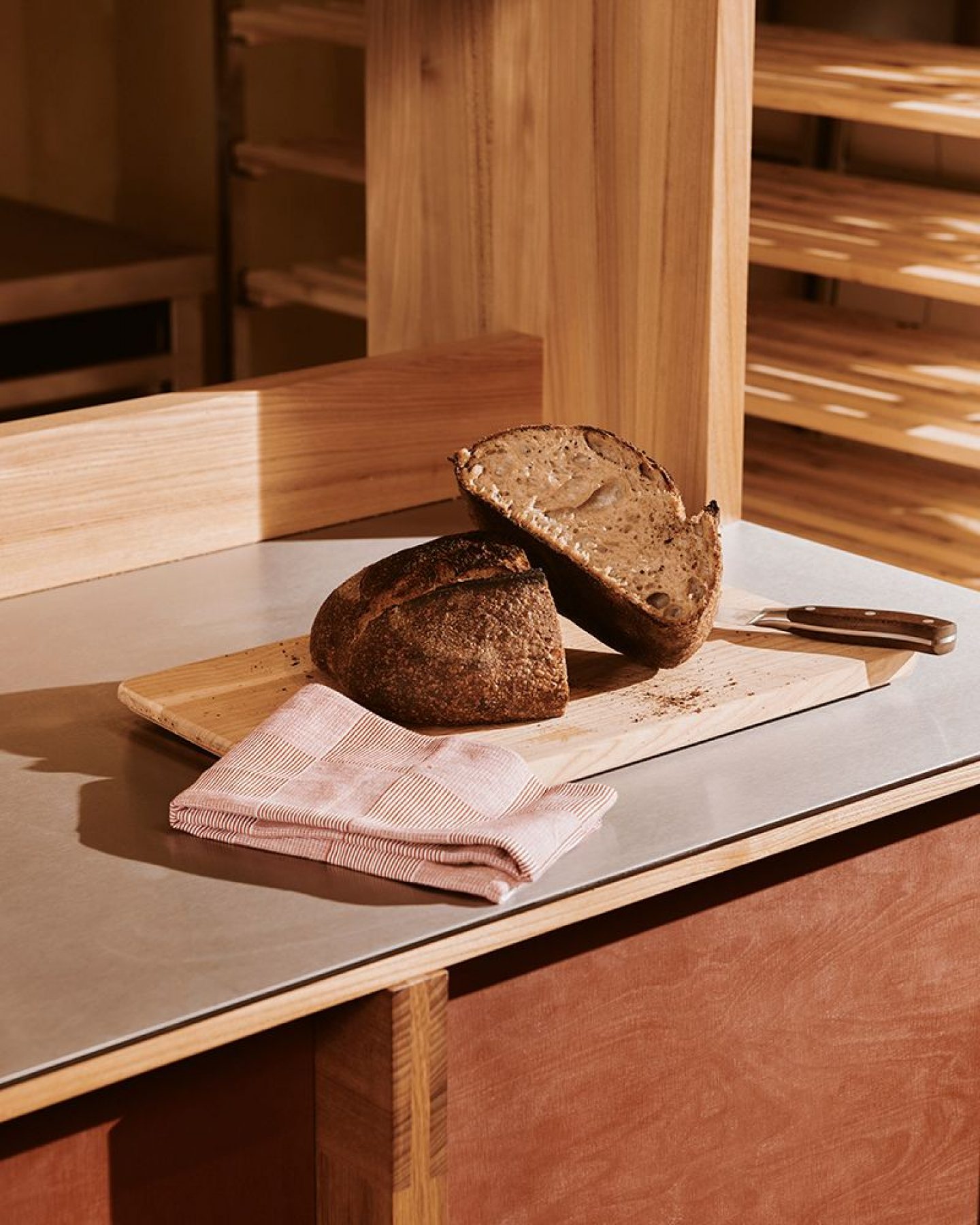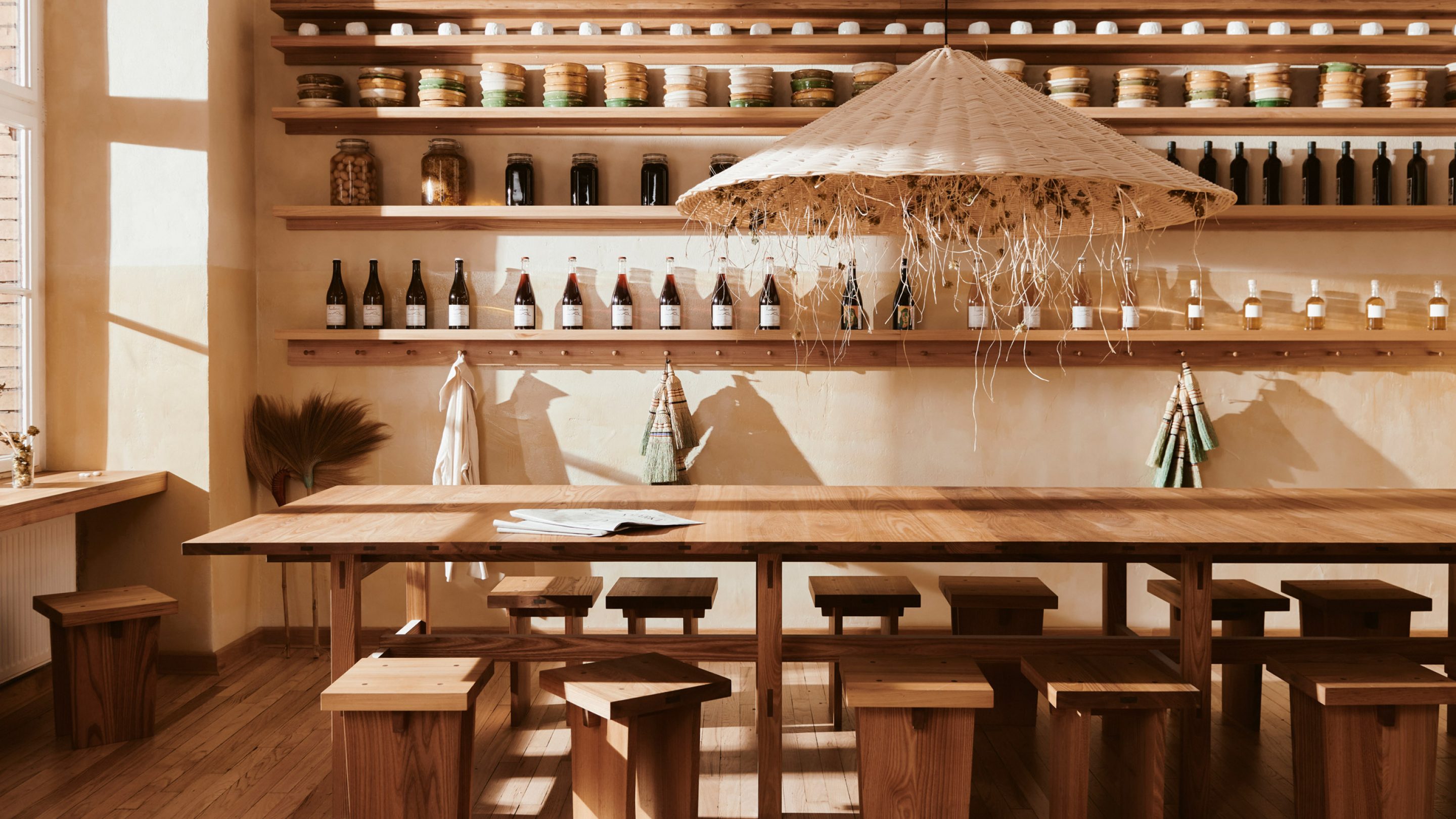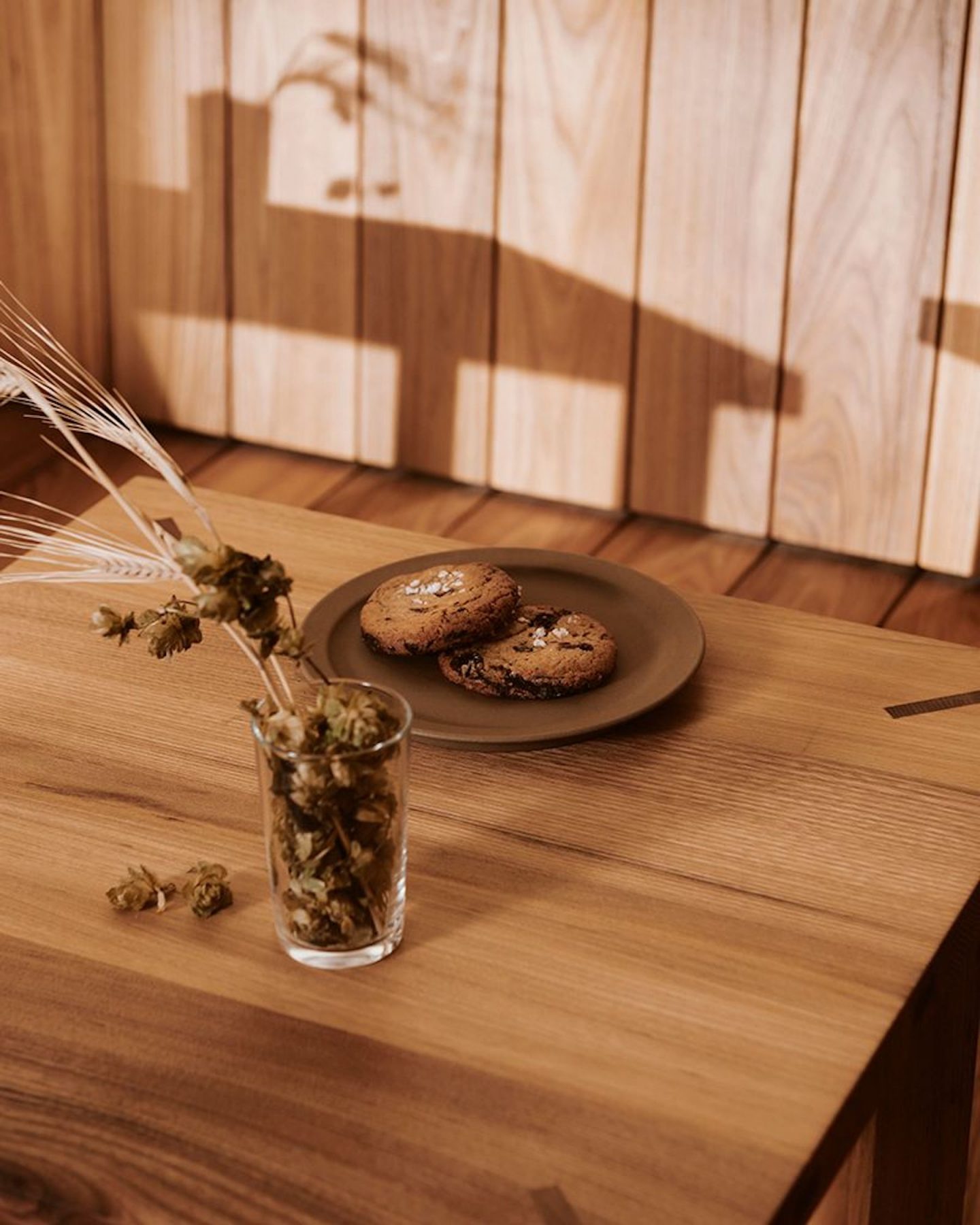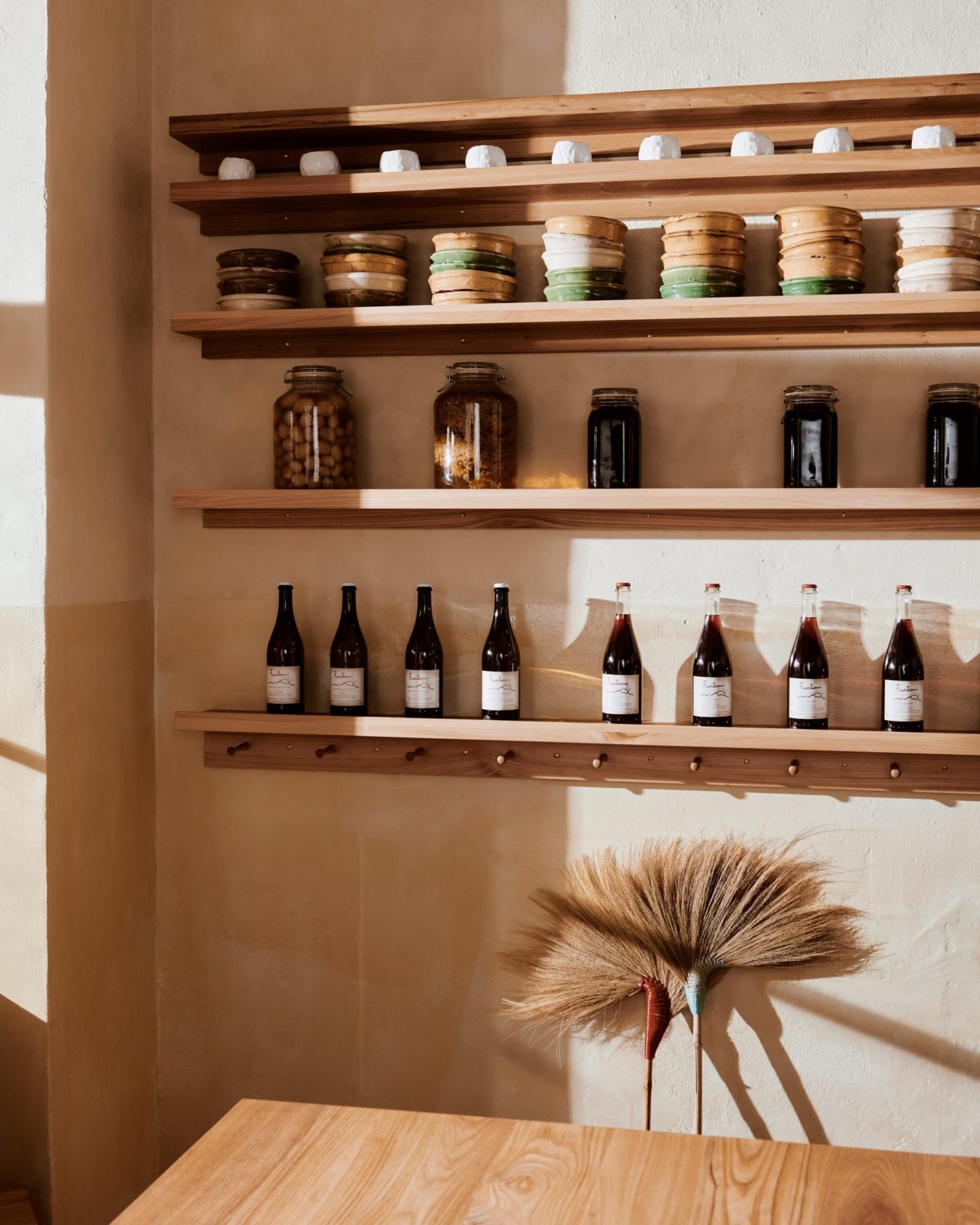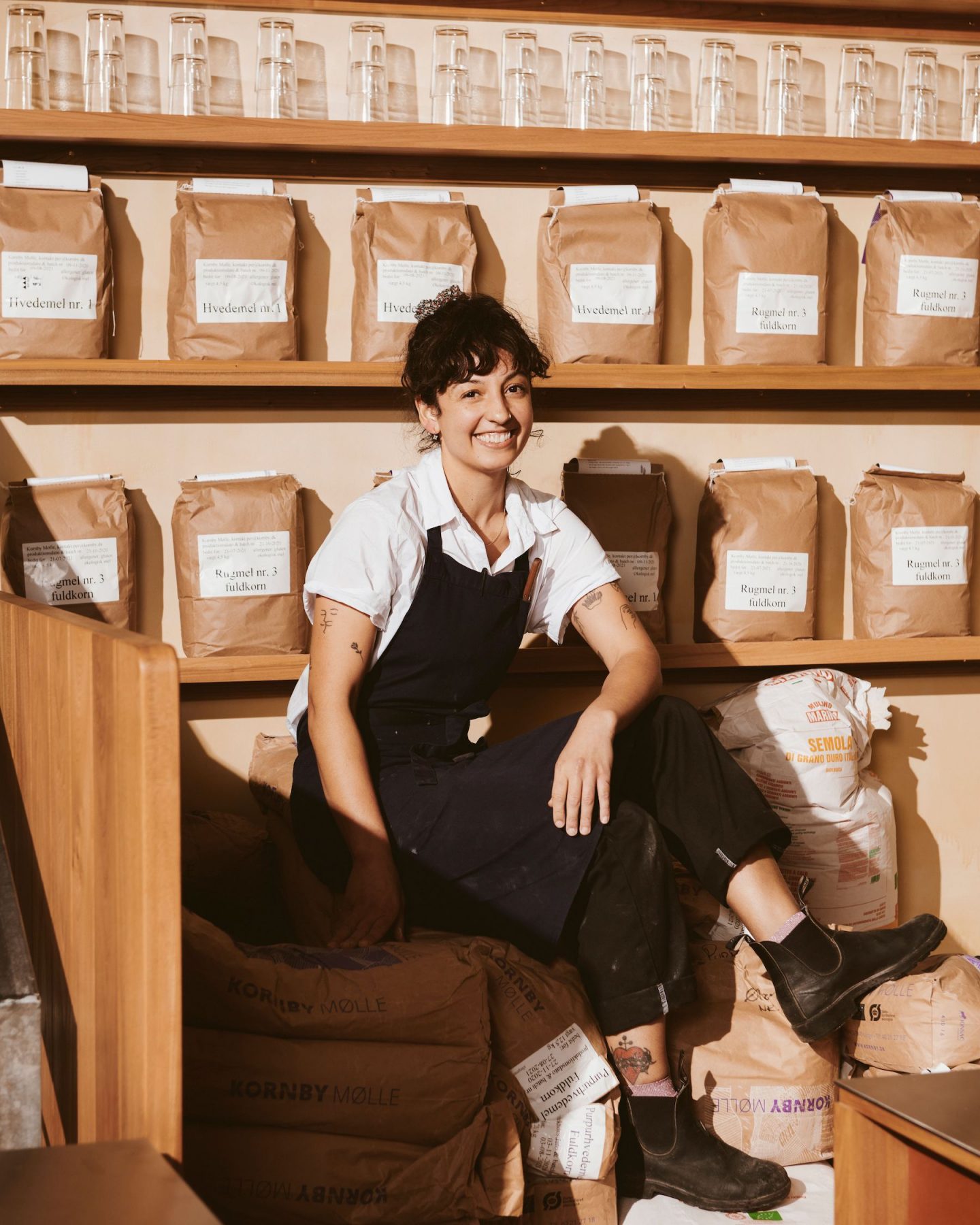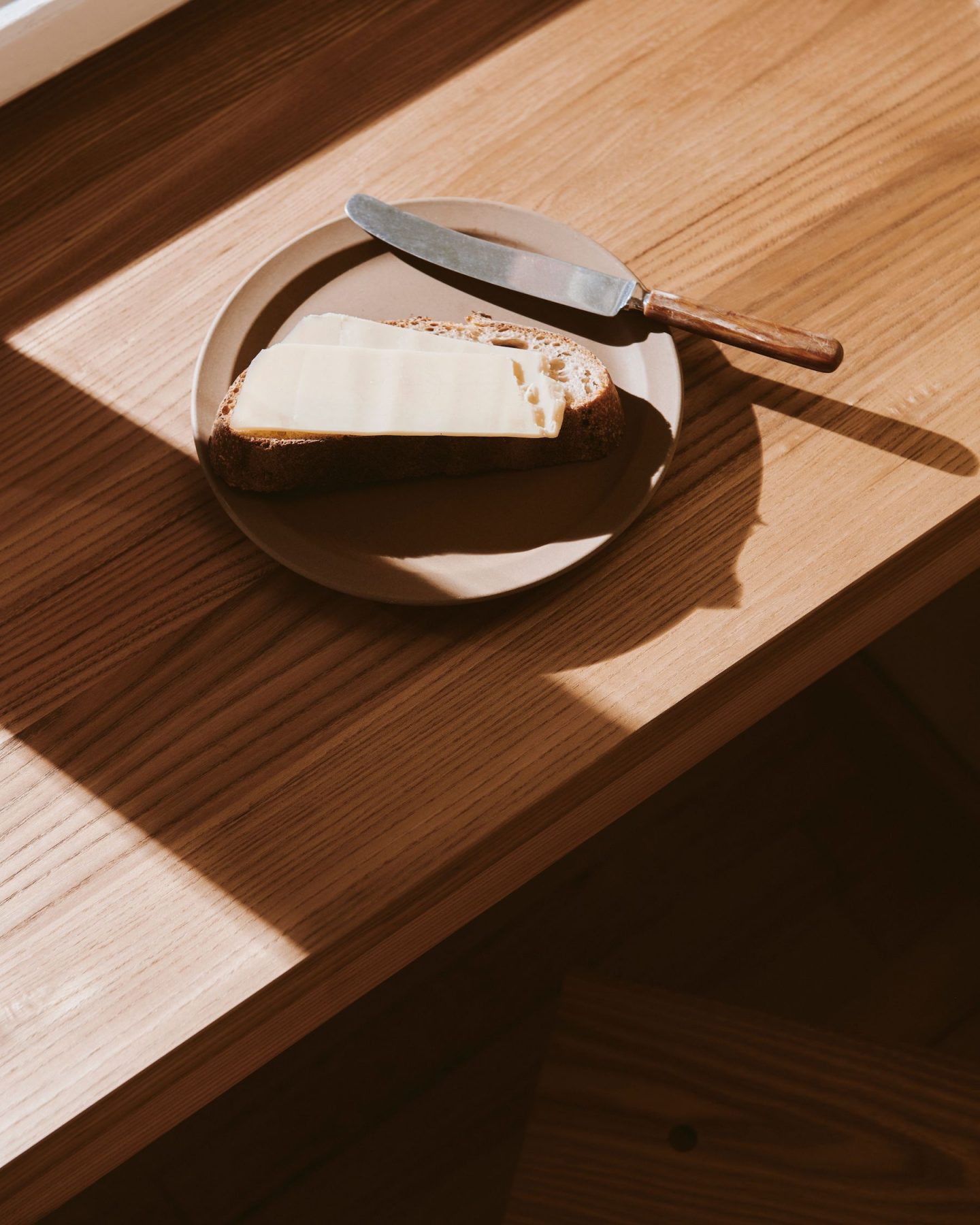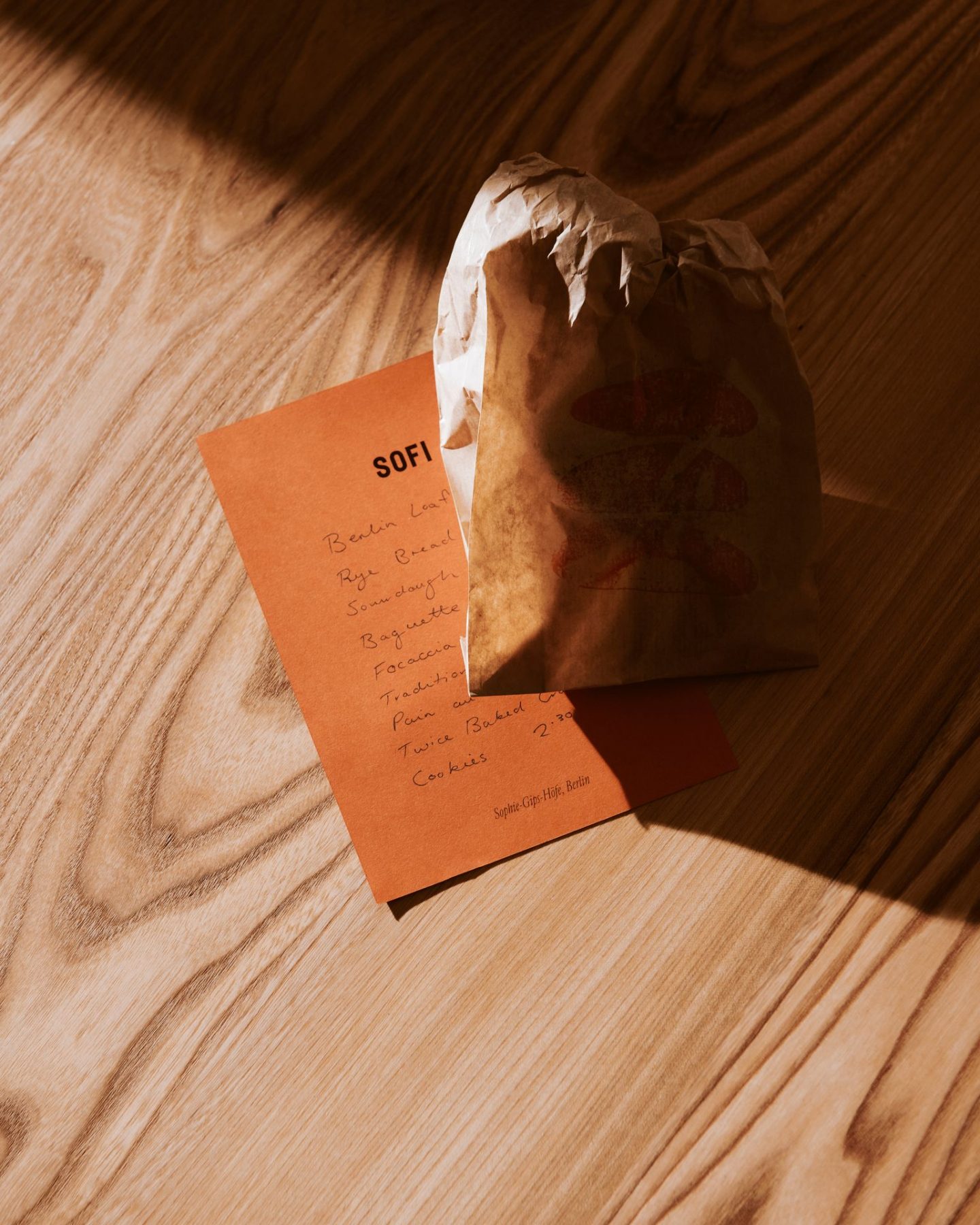 ADDRESS
SOFI the Bakery
Sophienstrasse 21
(Sophie-Gips-Höfe)
10178 Berlin, Germany
OPENING HOURS
Wed – Fri: 07:30 – 18:30
Sat – Sun: 08:30 – 17:30
CONTACT
Website