We meet Wolfgang Stiller in his studio in Berlin, Reinickendorf which actually feels more like a workshop with all the materials and tools that spread in the vast room. The smell of beeswax is in the air and his works unfold on the walls and on the floor.
Wolfgang Stiller works as an artist for quite some years now. He was born 1961 in Wiesbaden, relocated to Berlin after his studies of fine art in 1988. He stayed for twelve years before he moved to New York where he spent ten years, afterwards he went to Peking for two years. Today he's back in Berlin where it all began.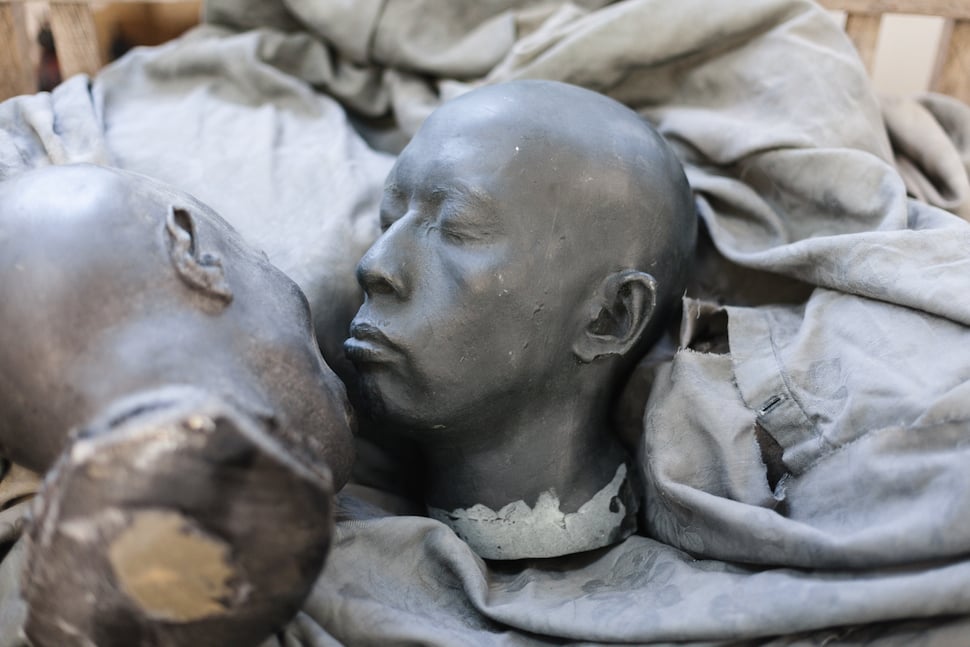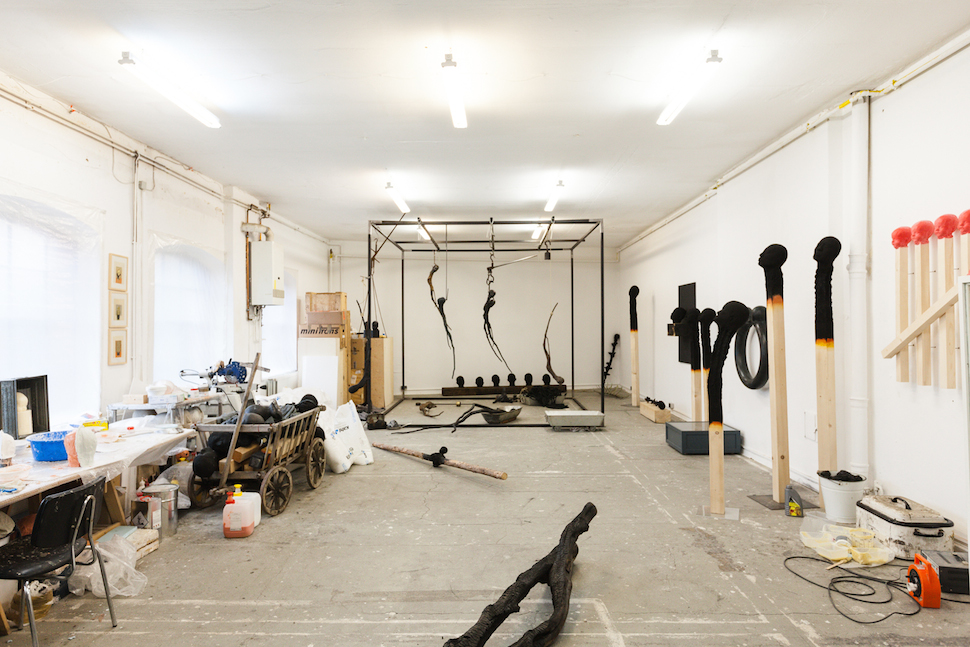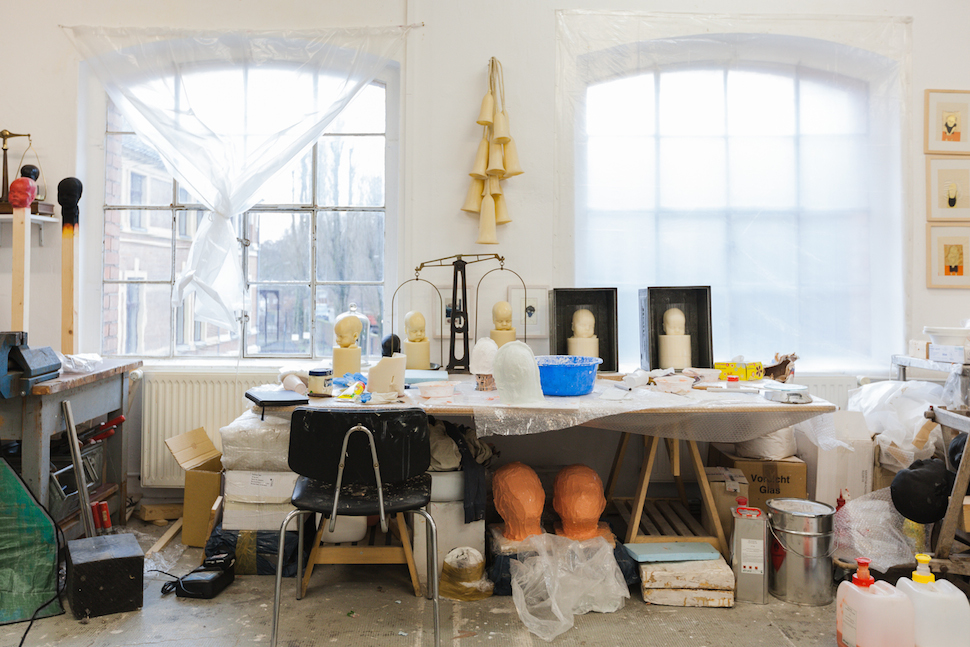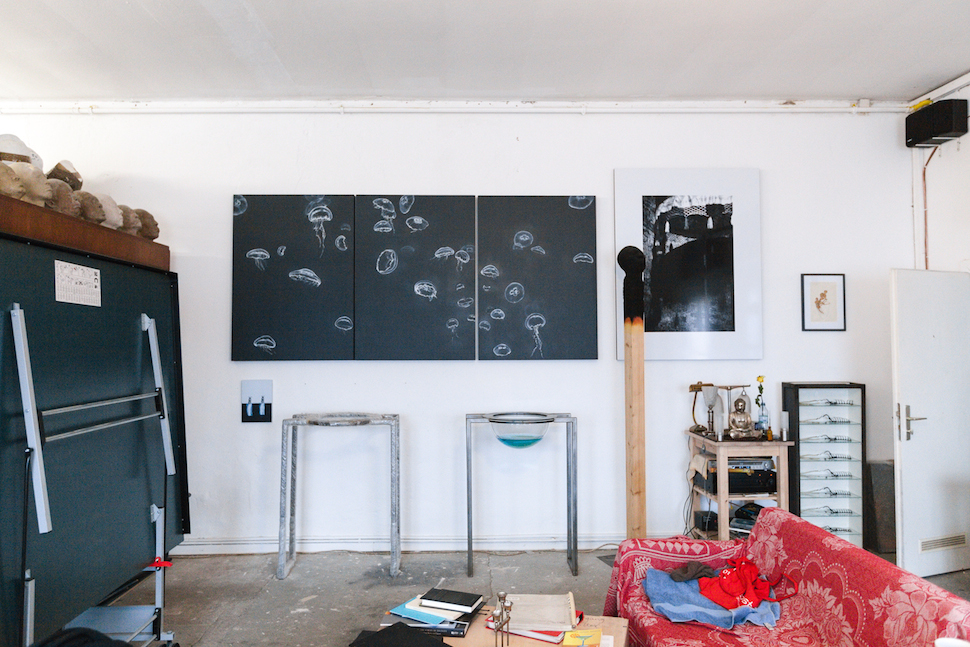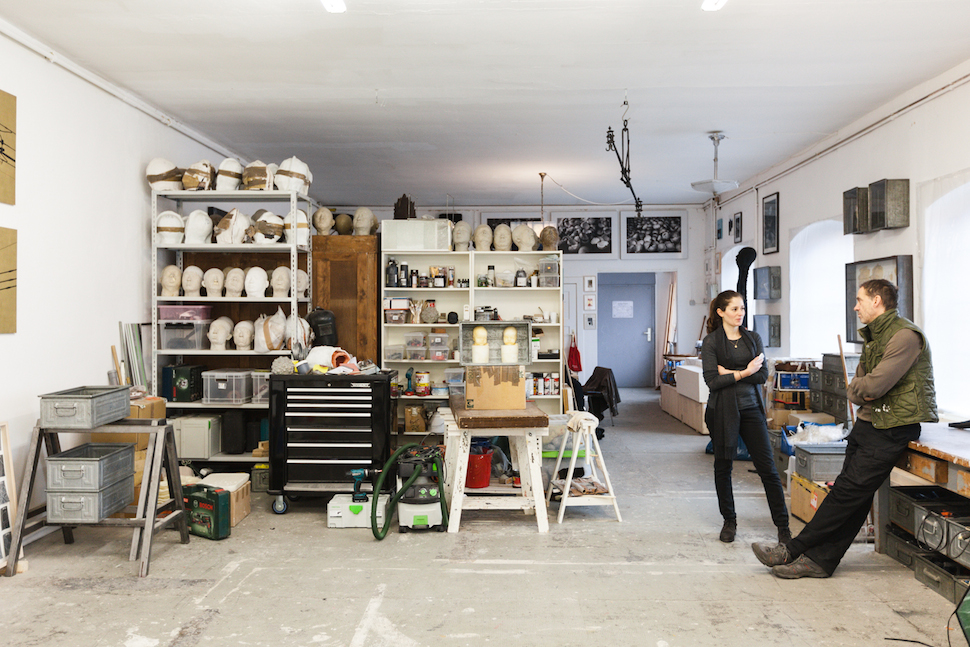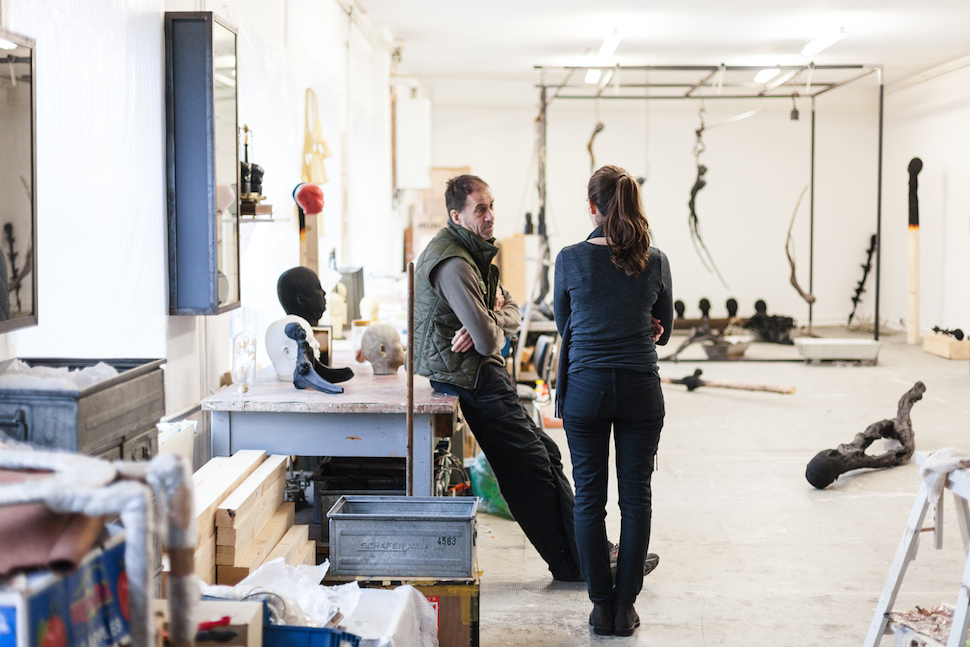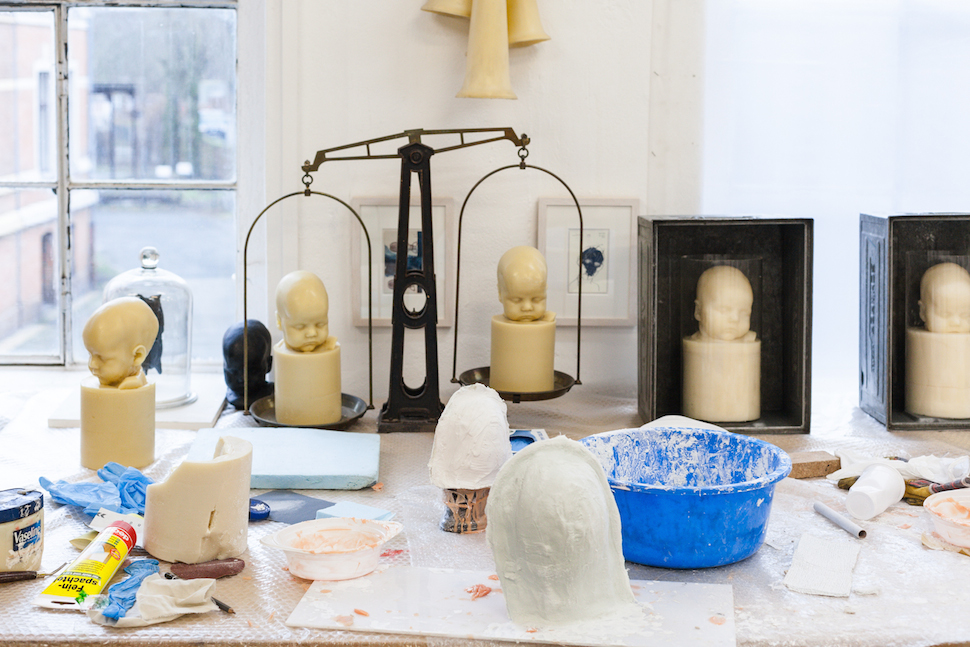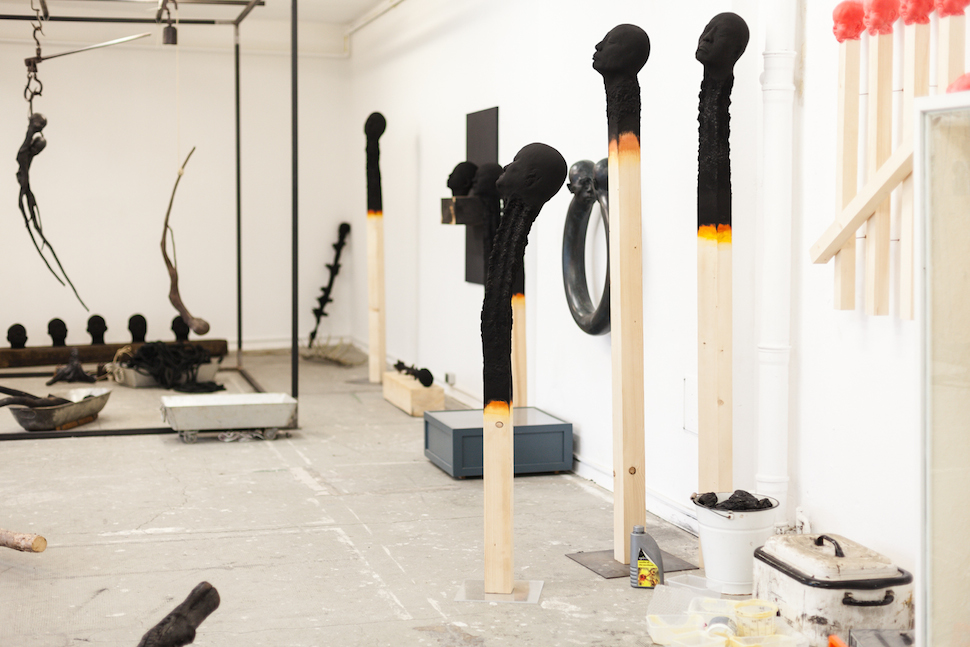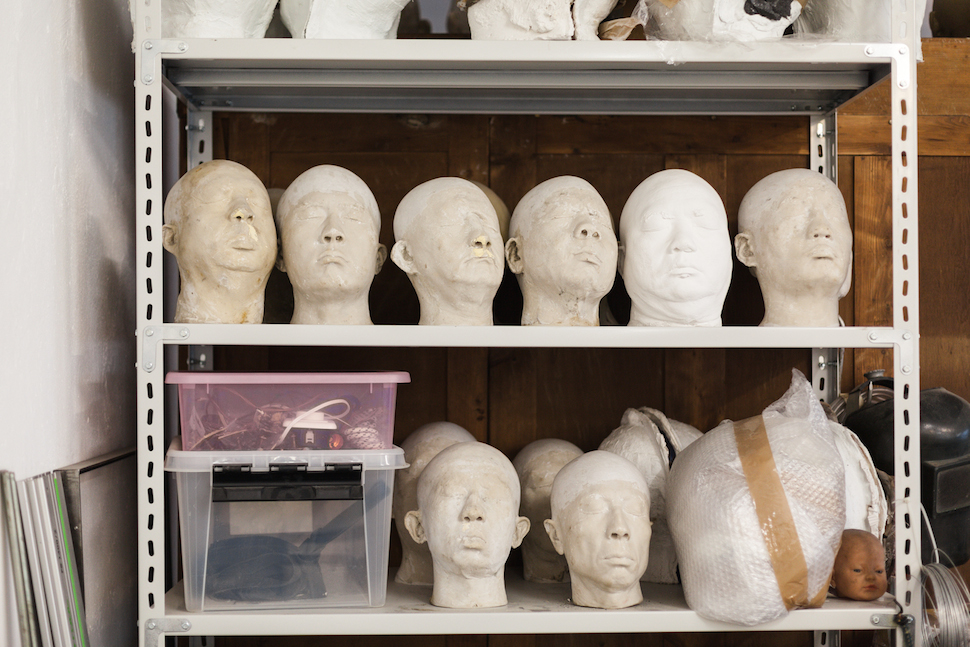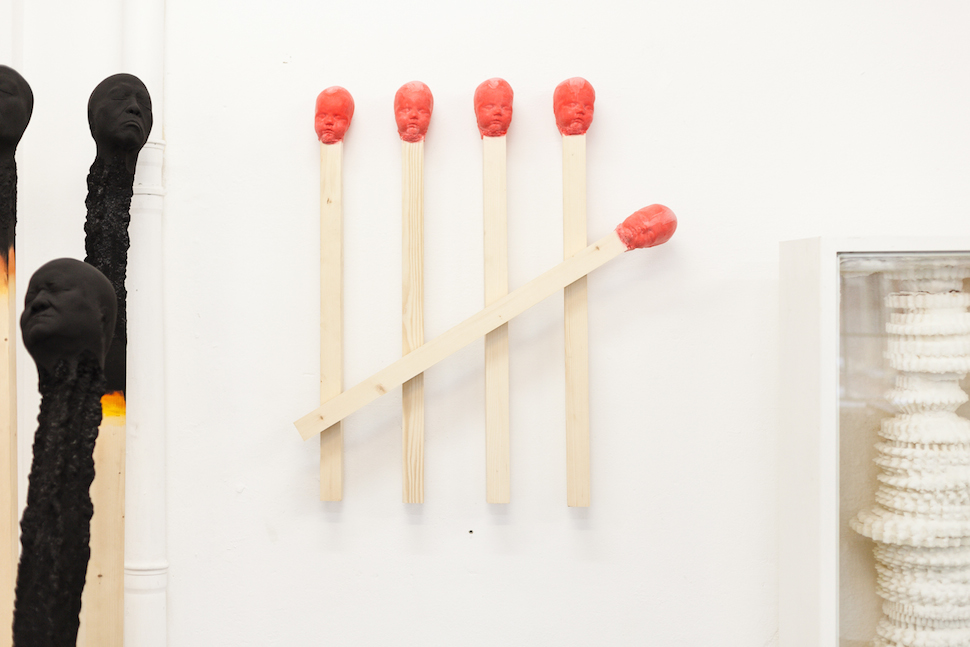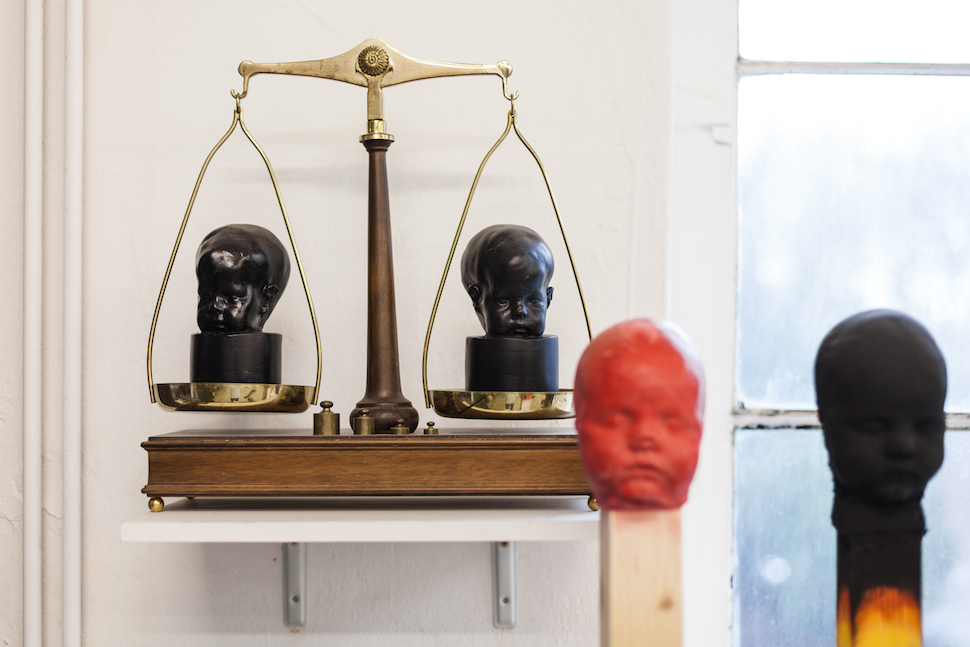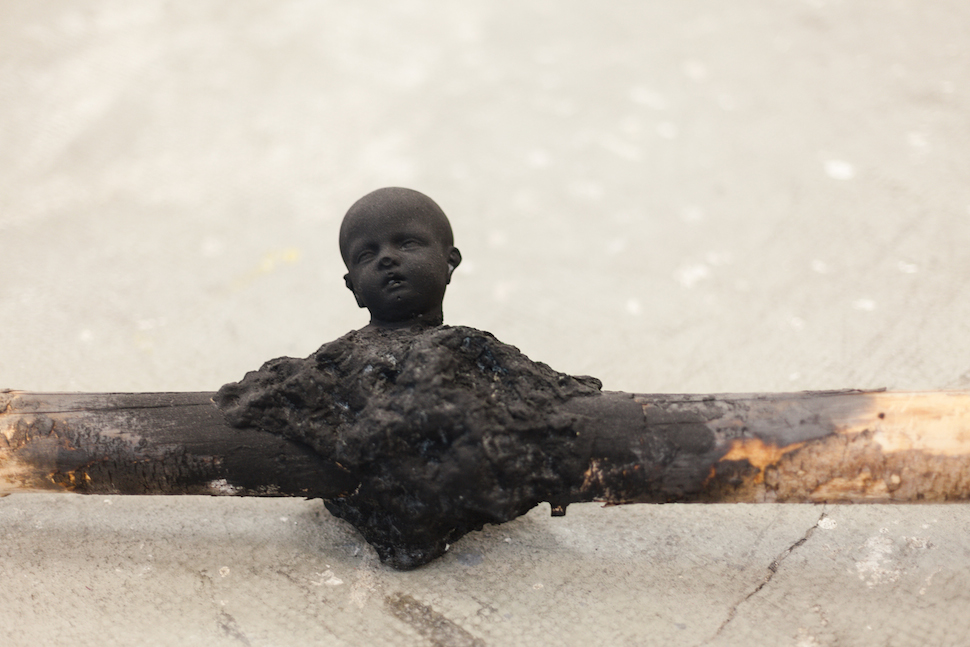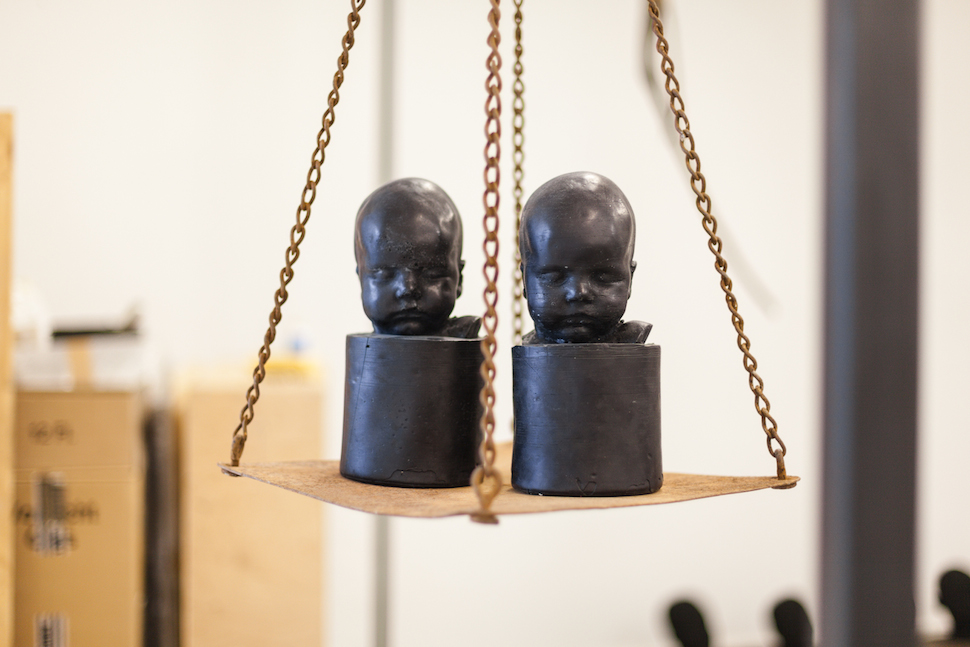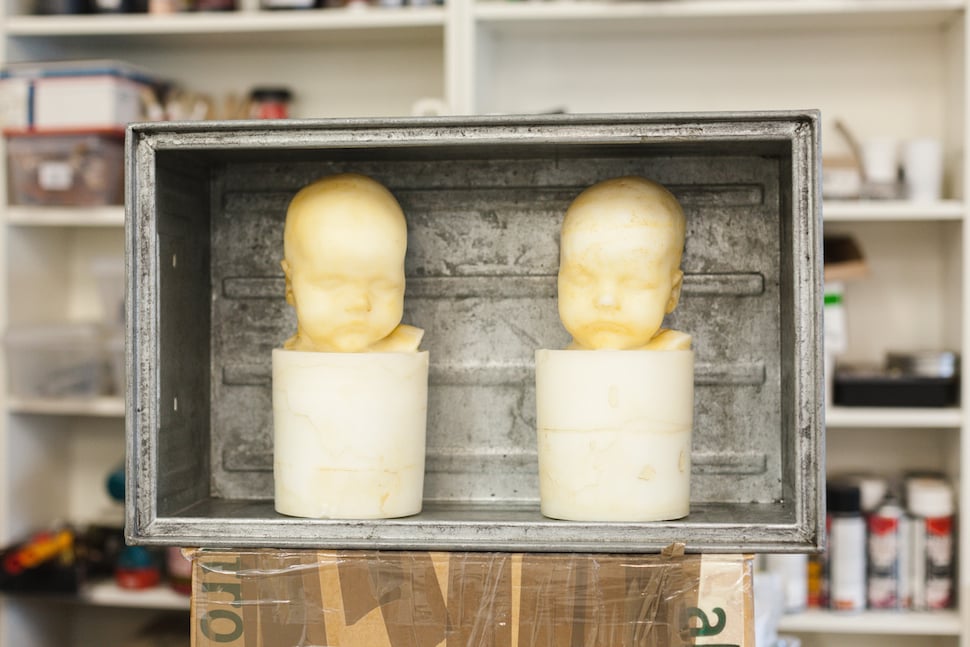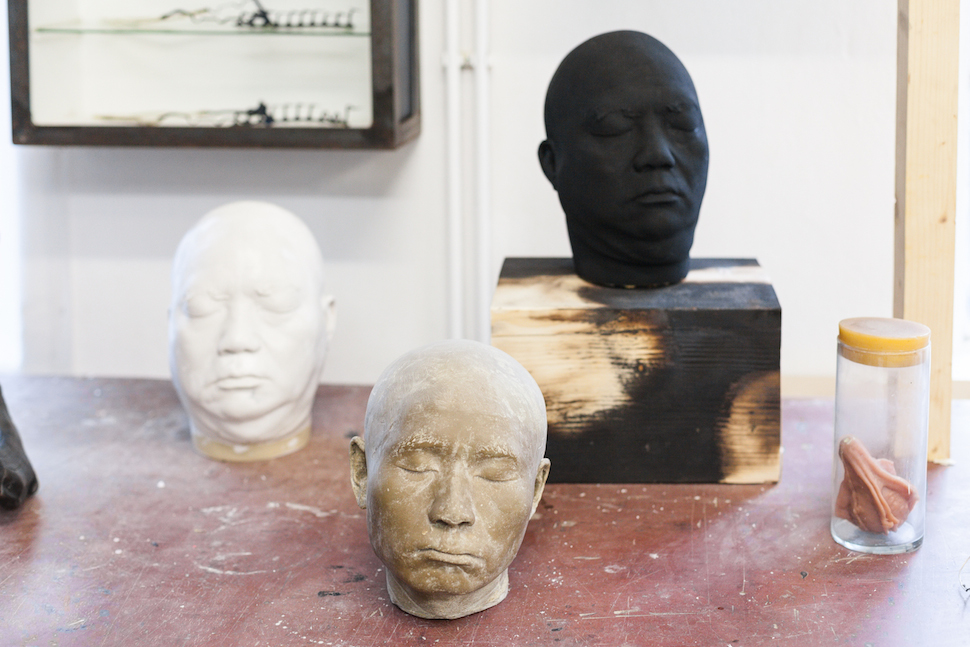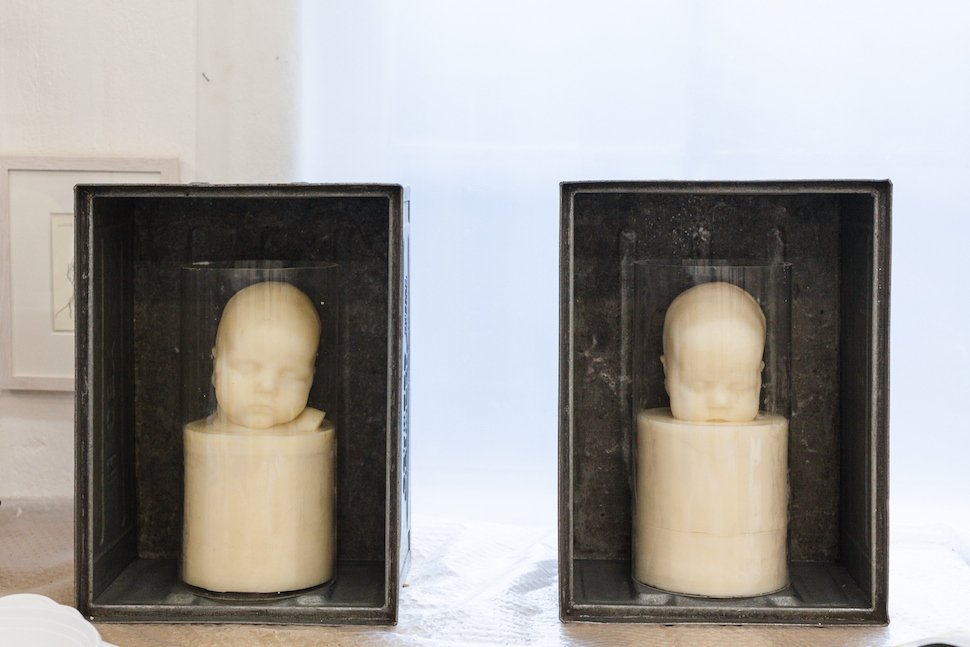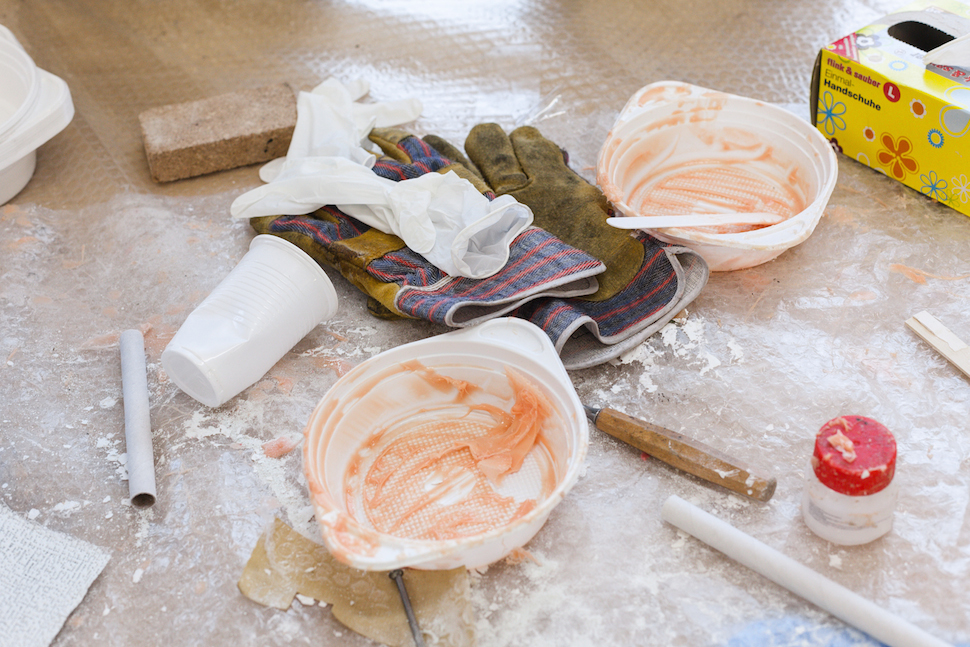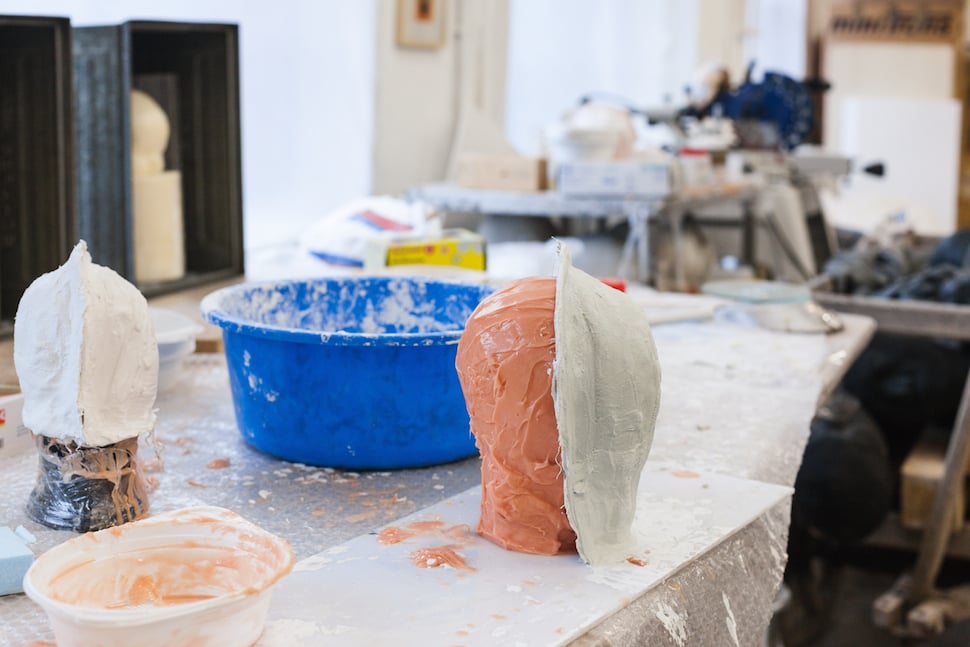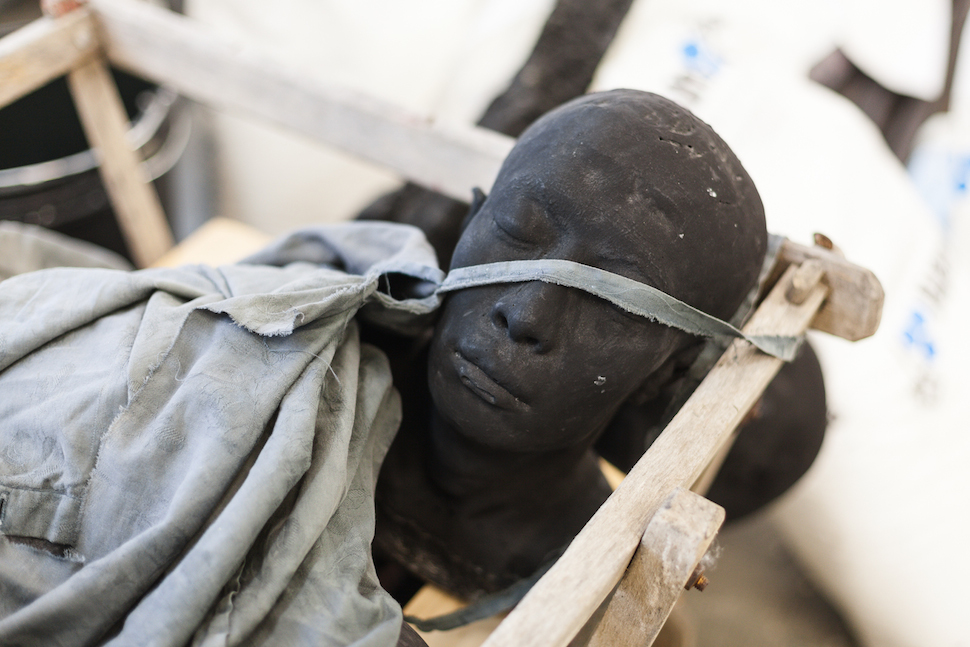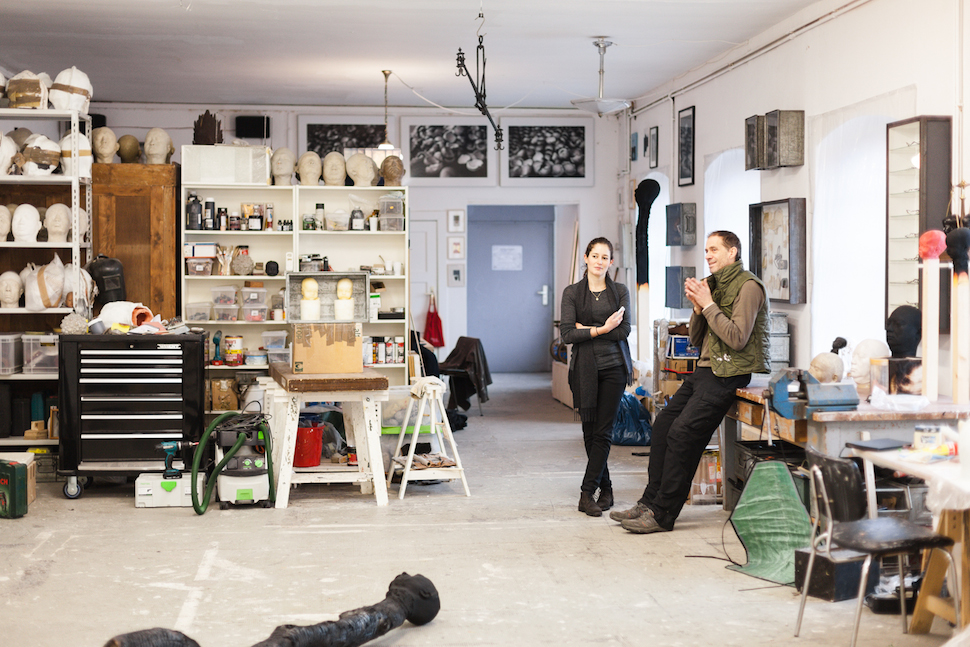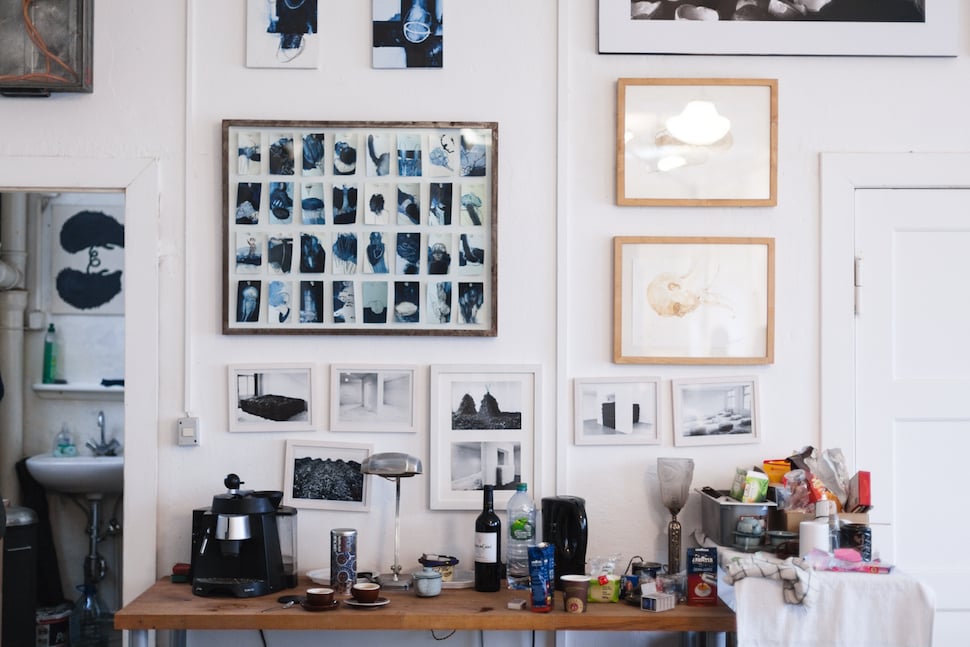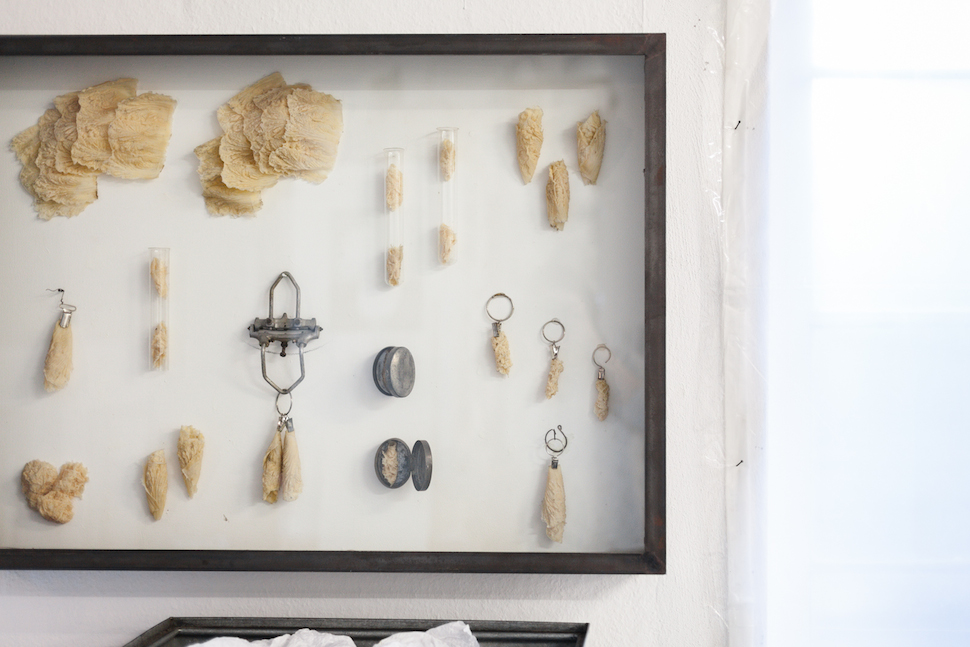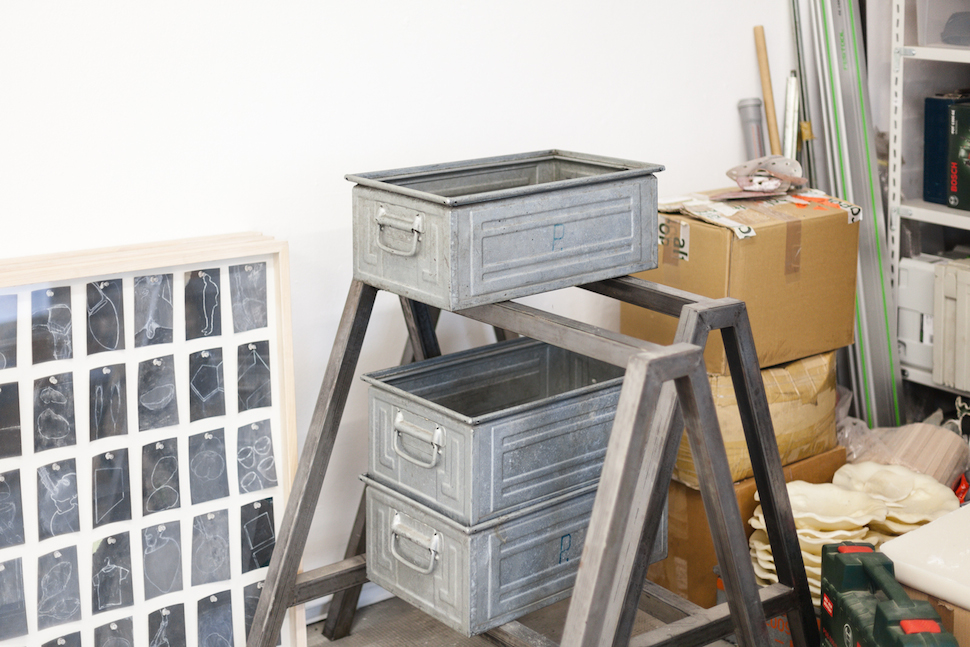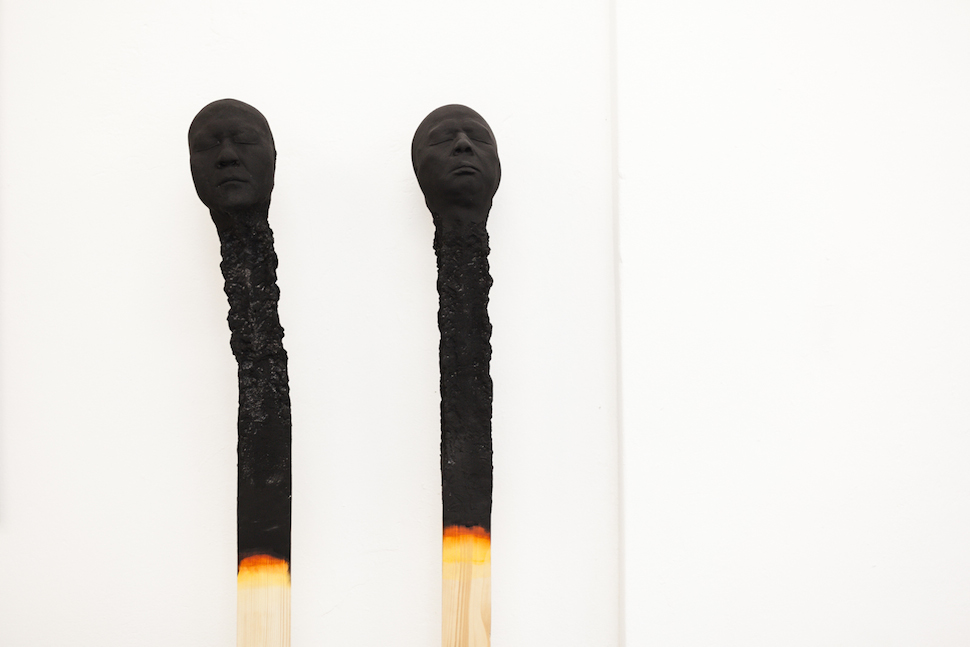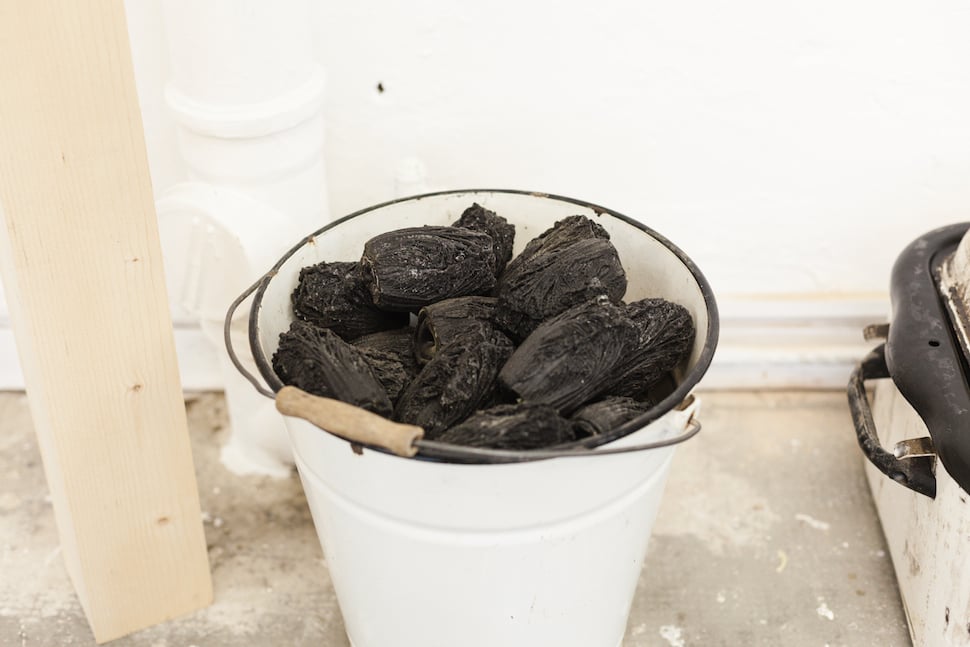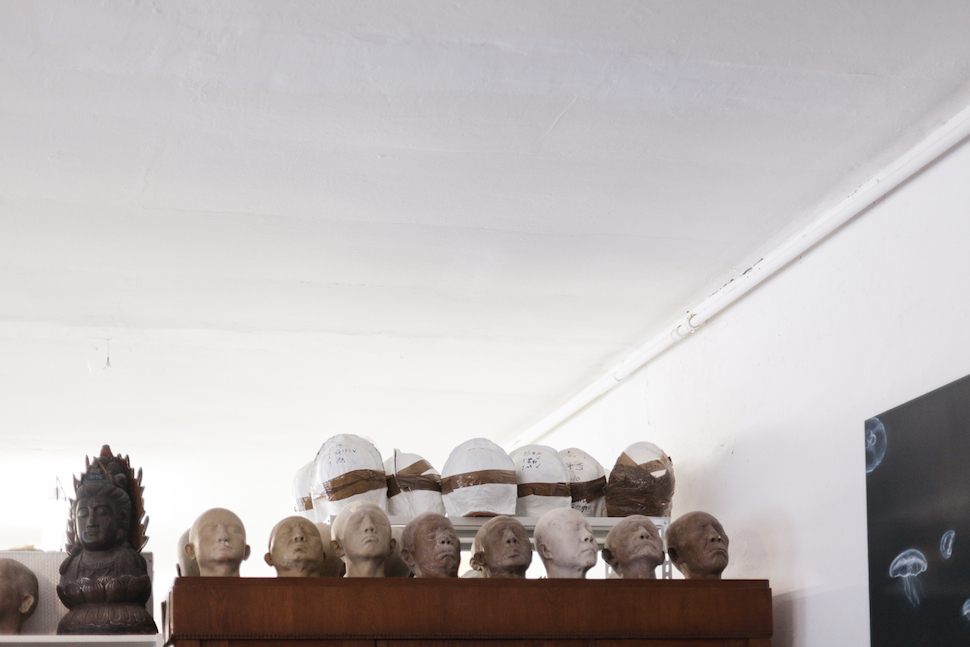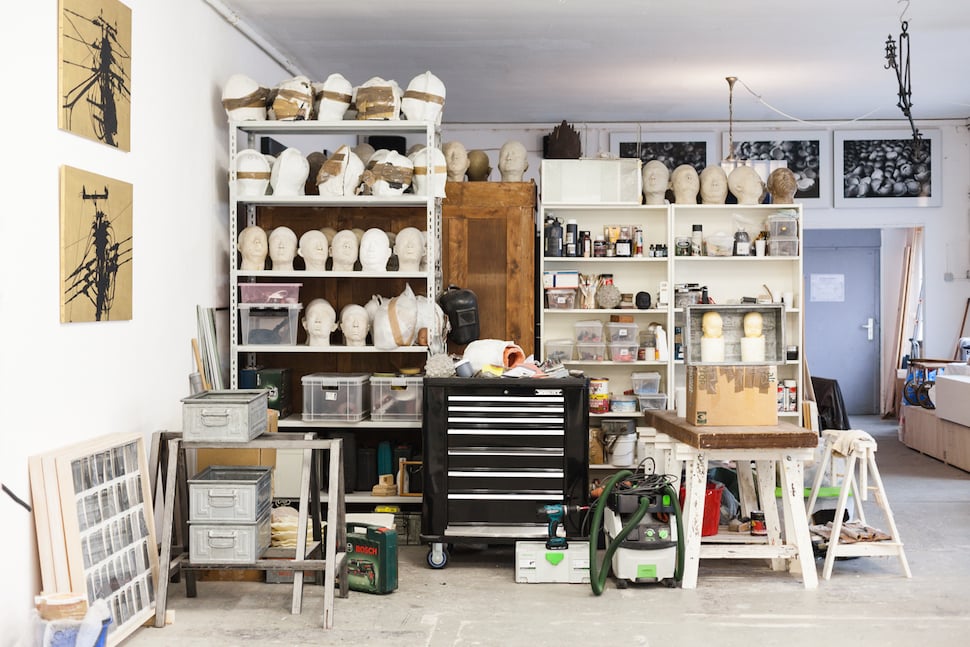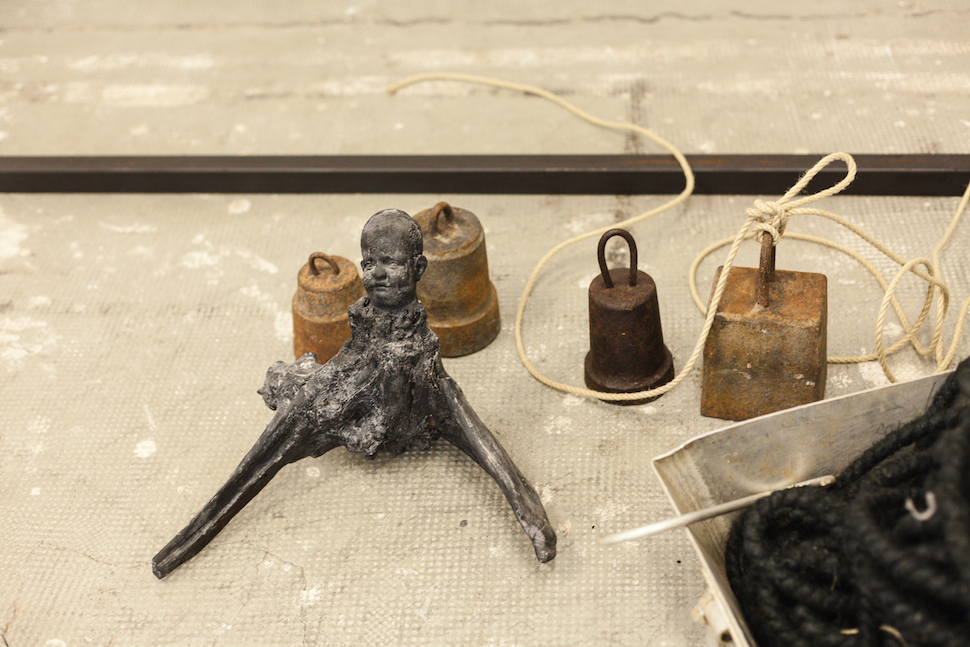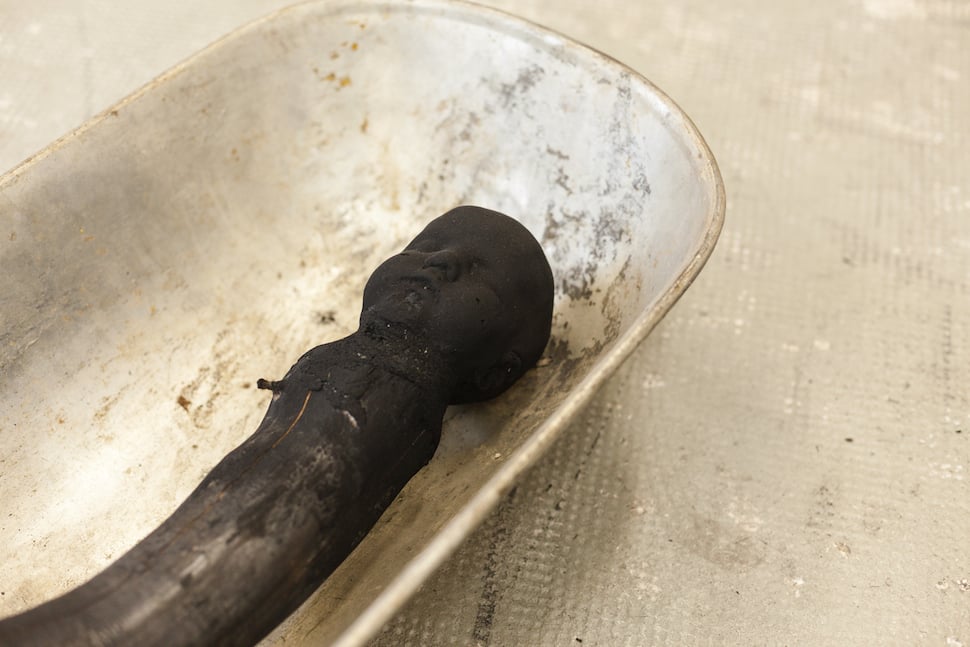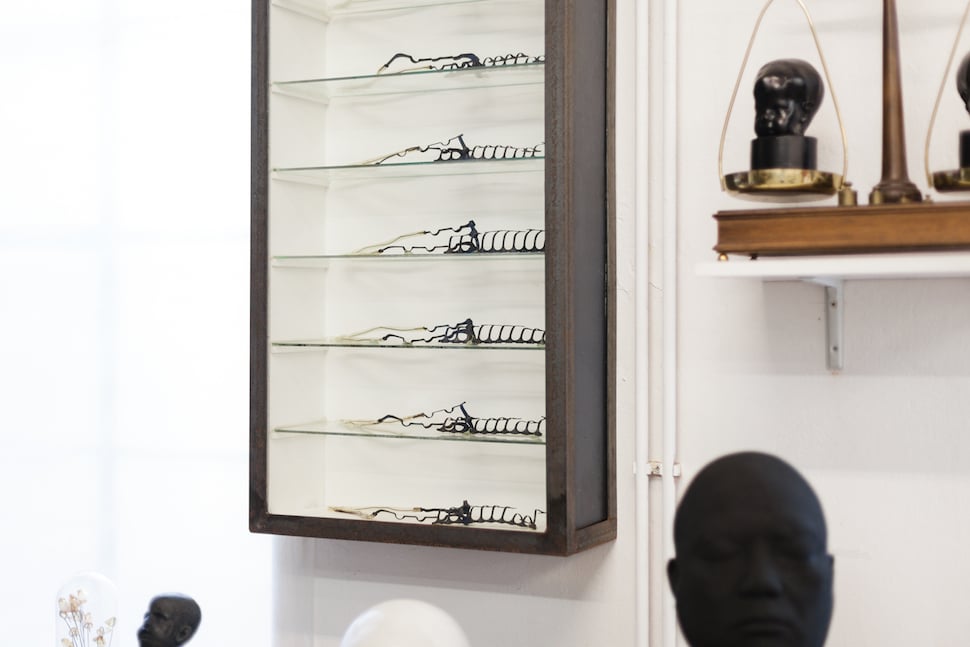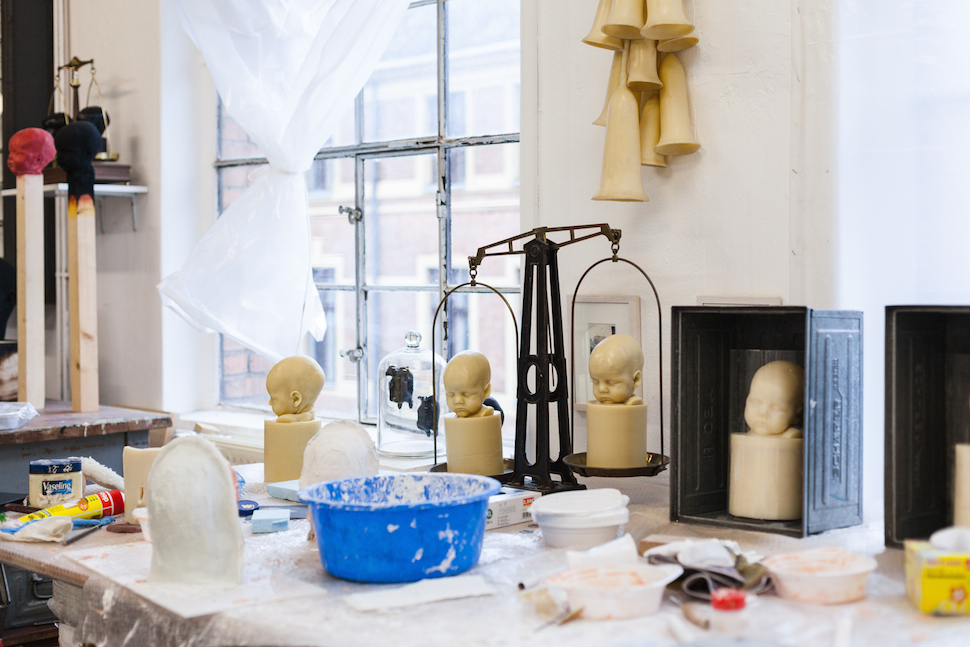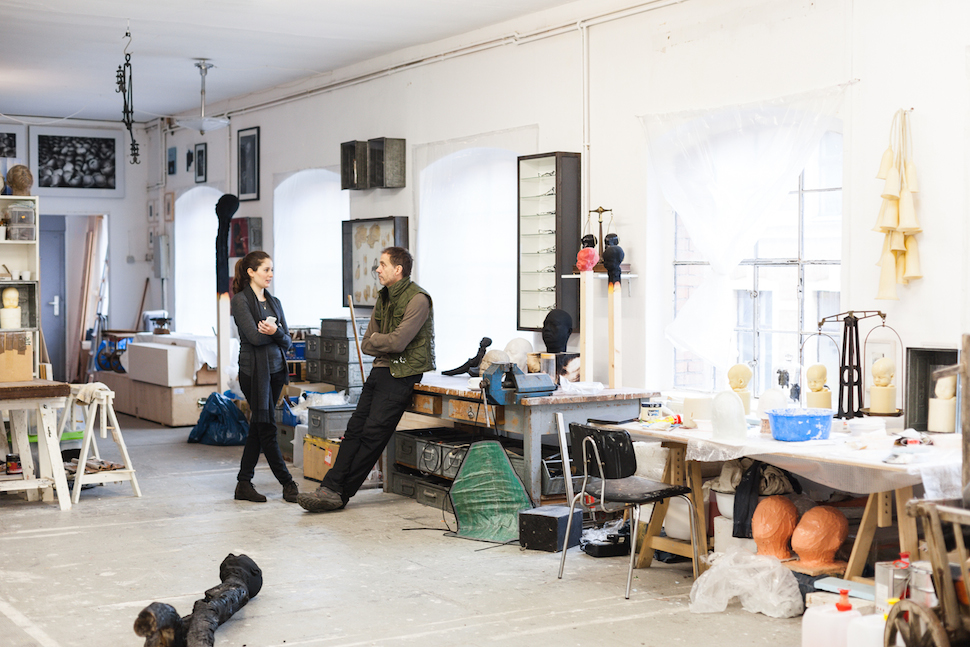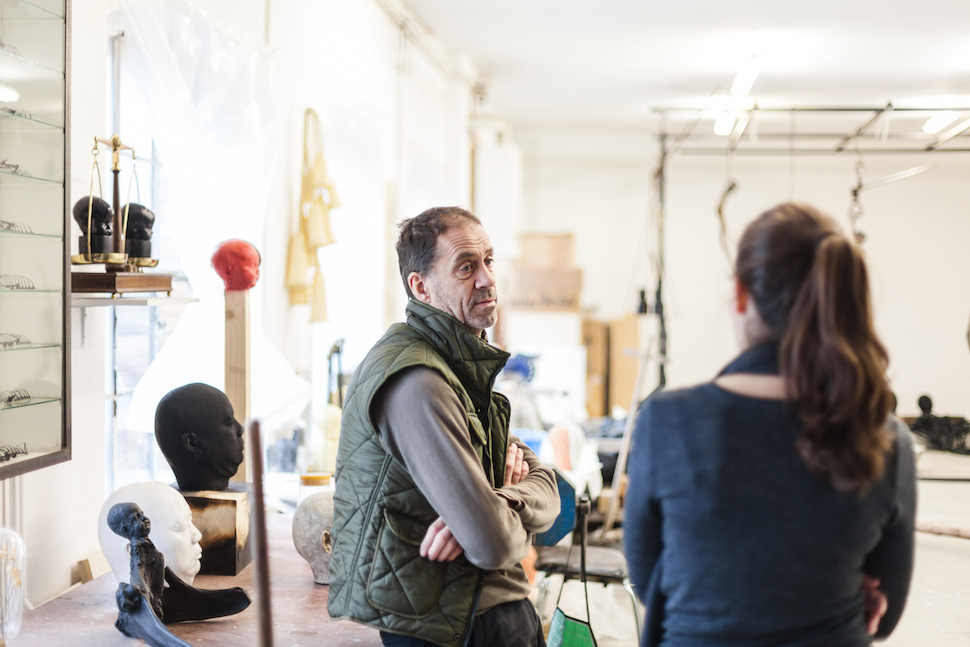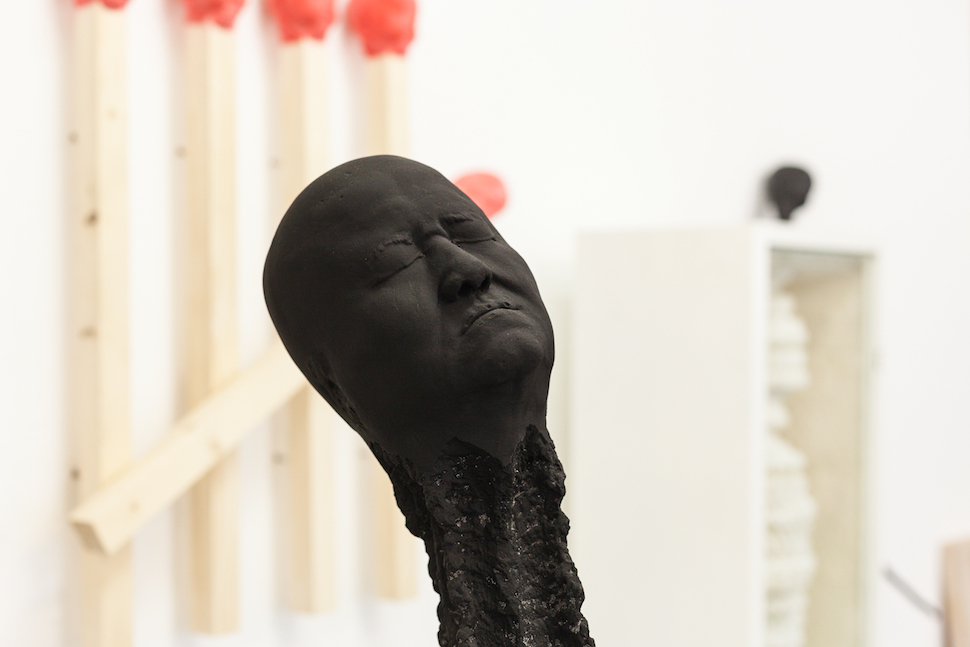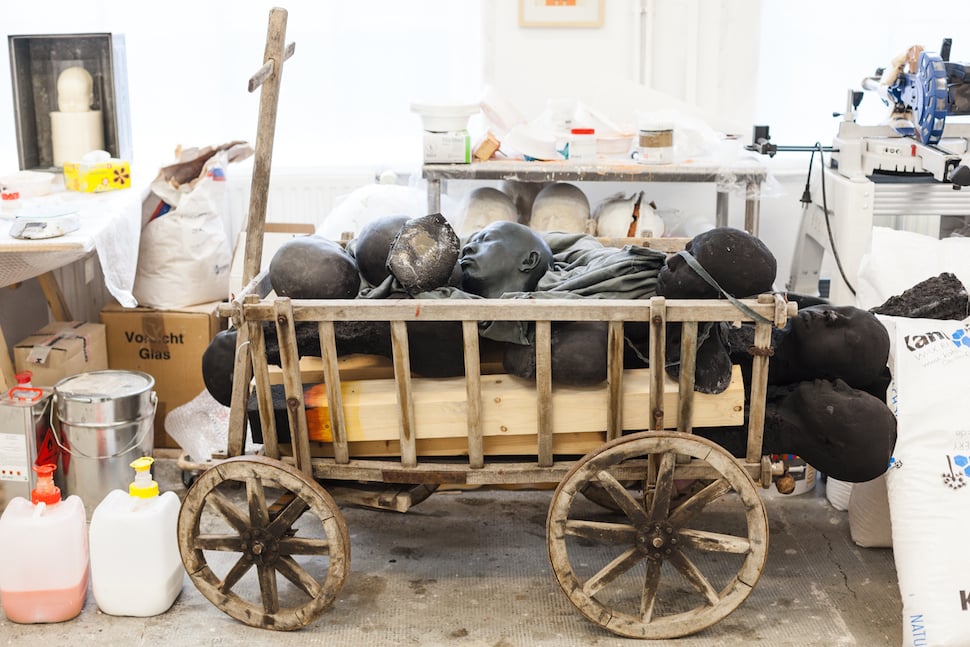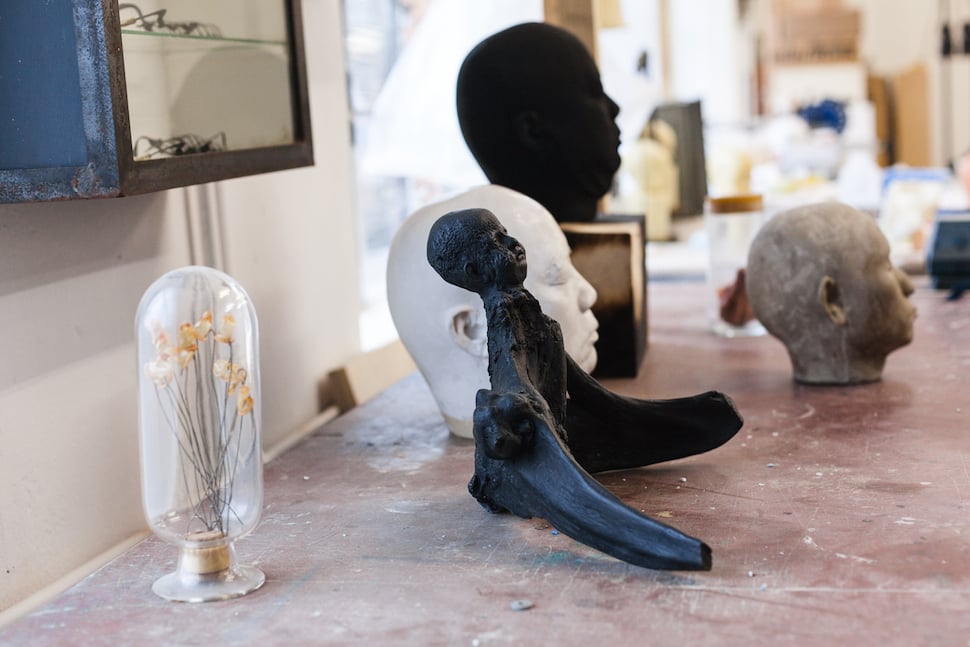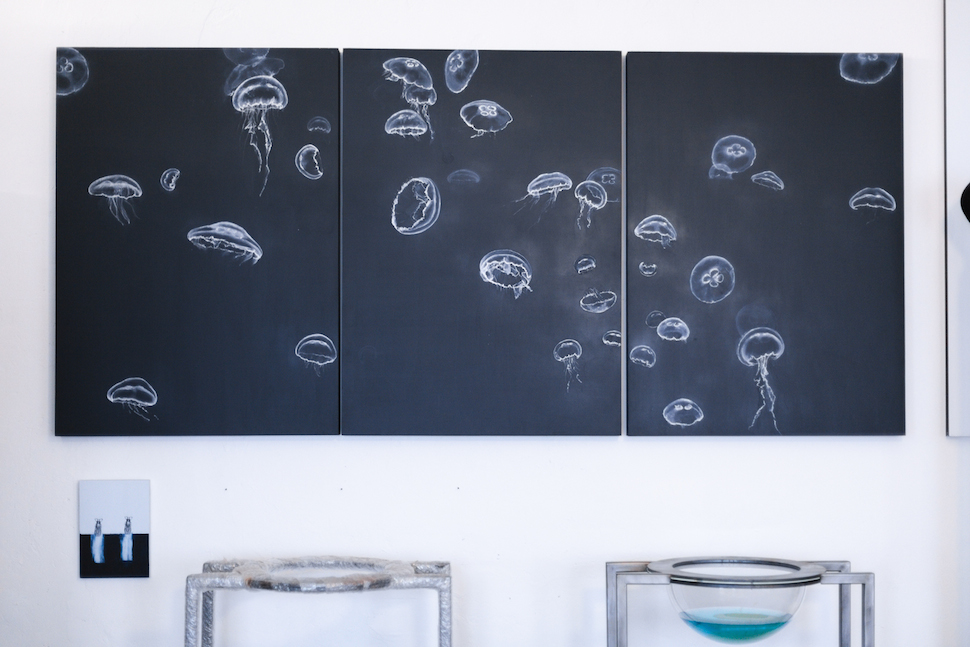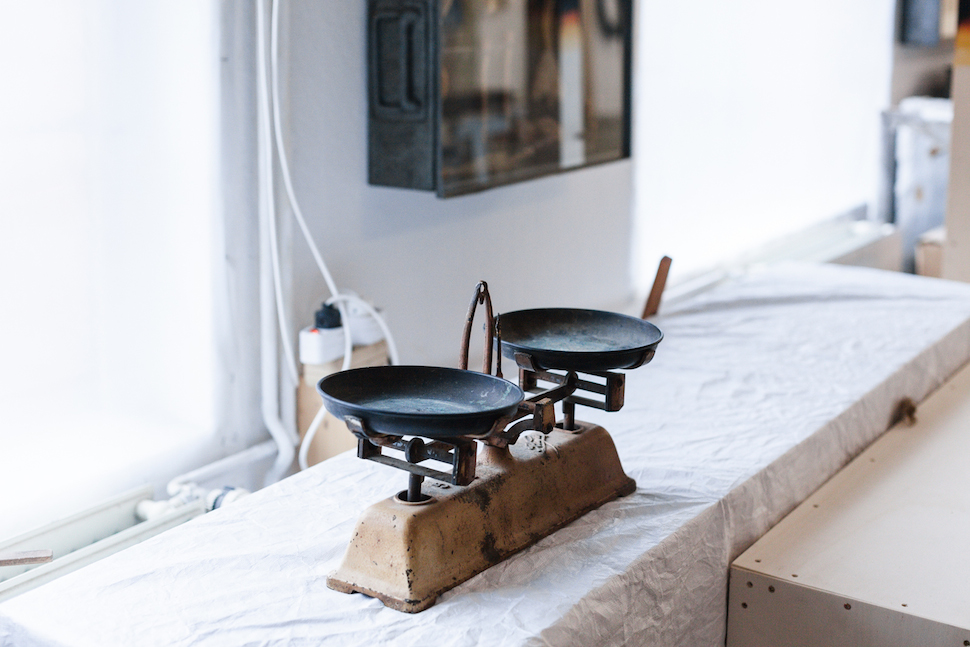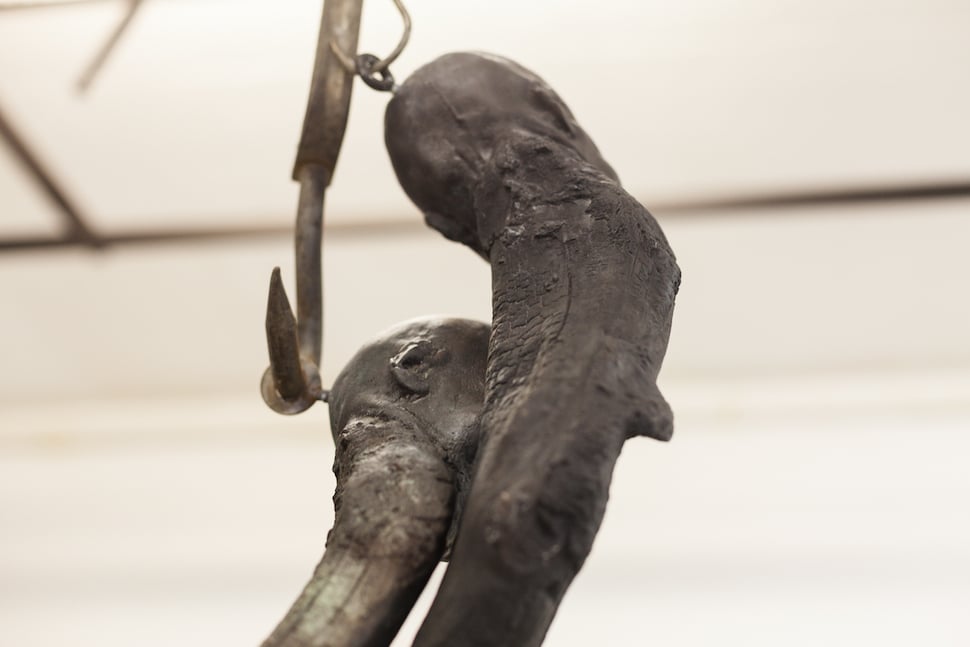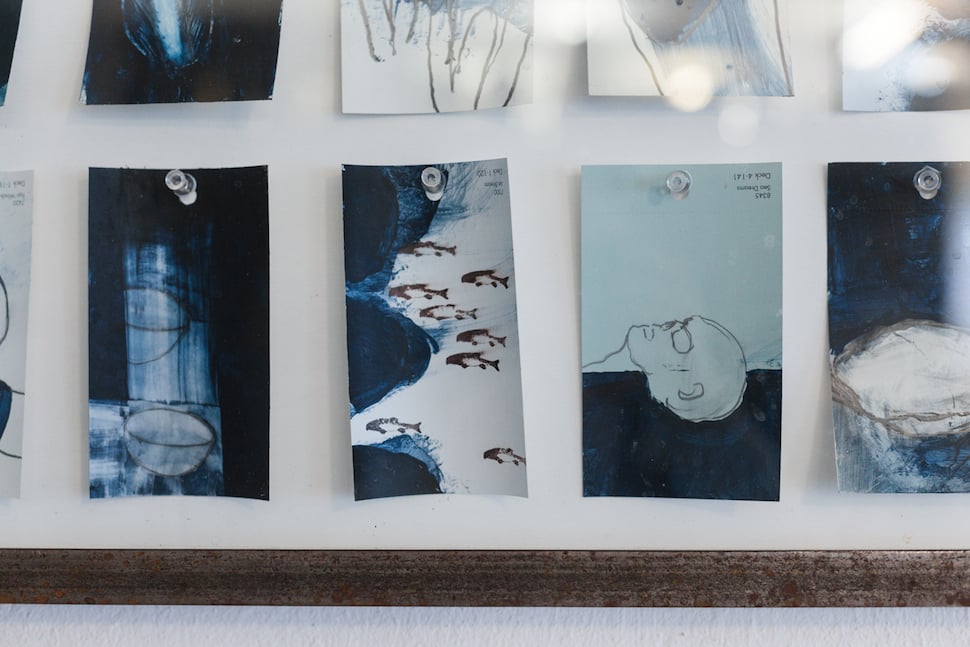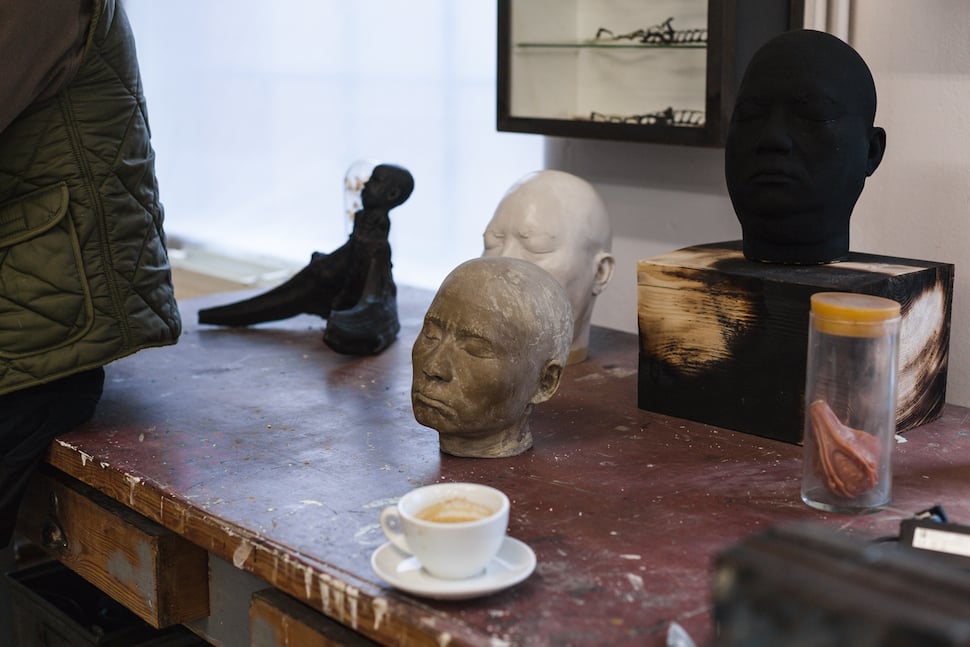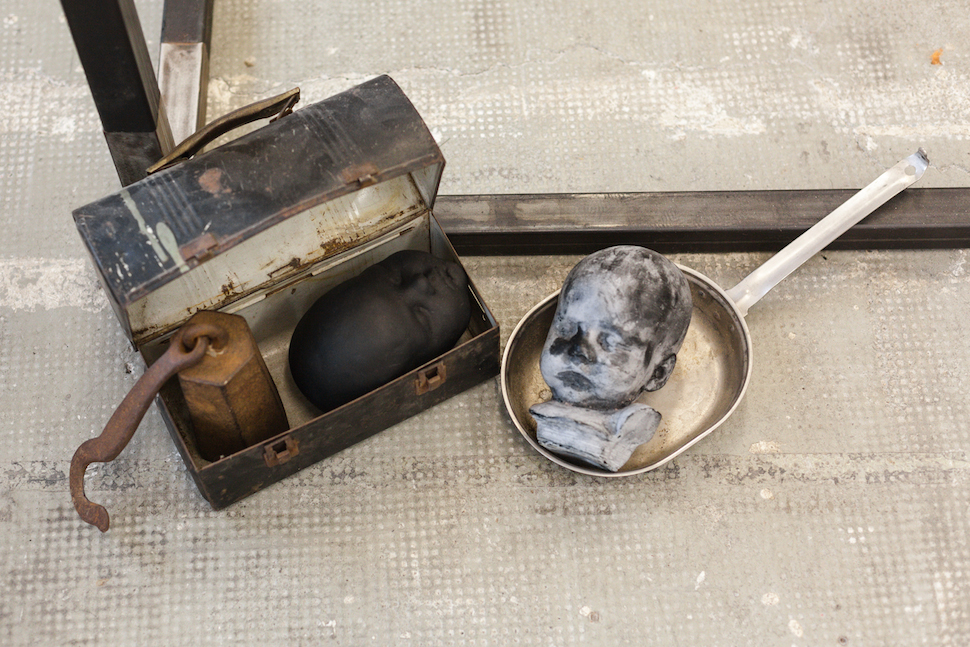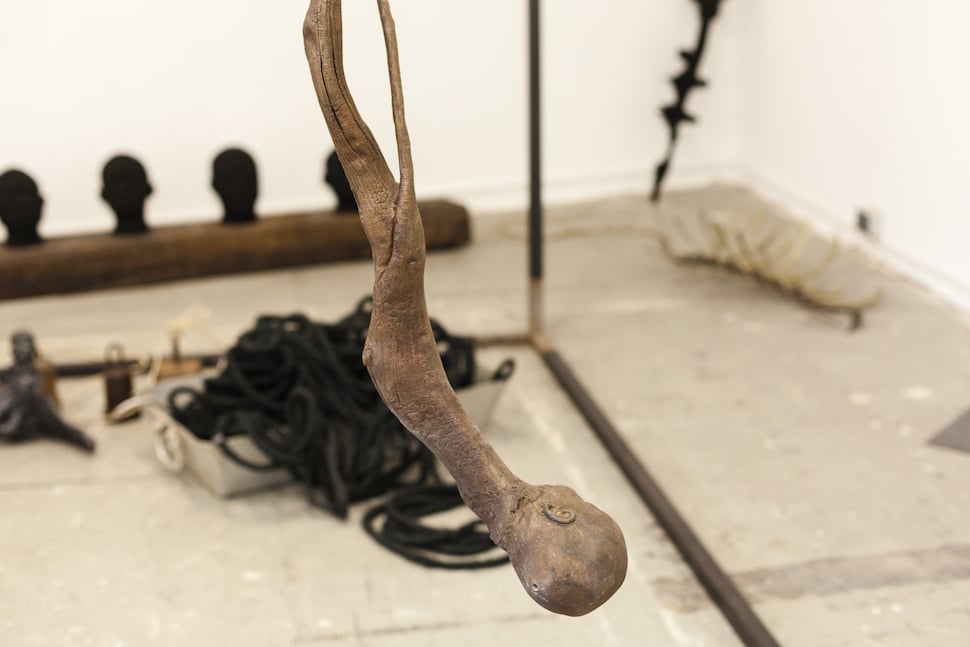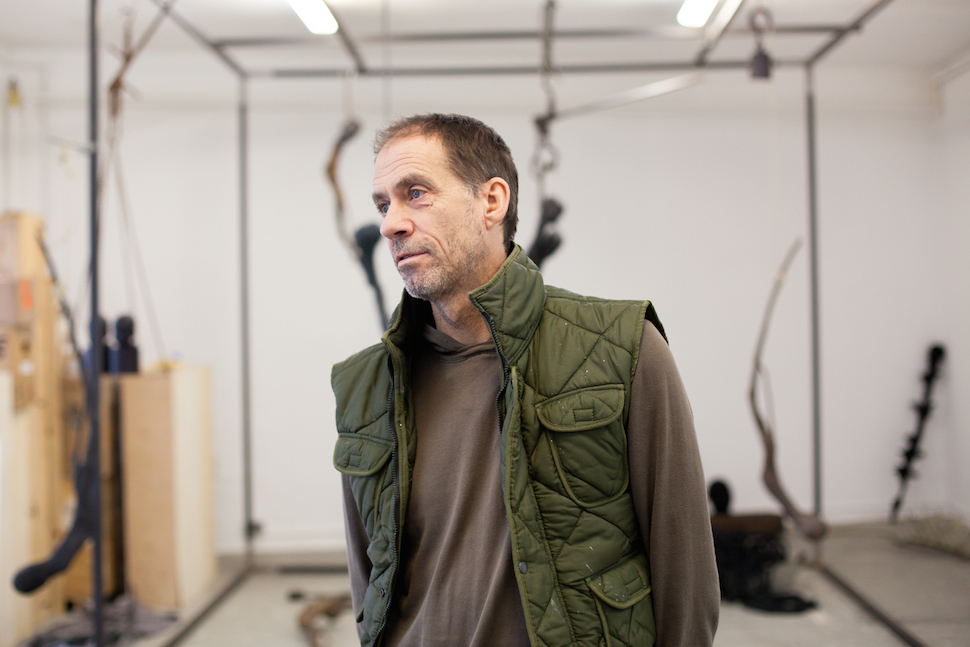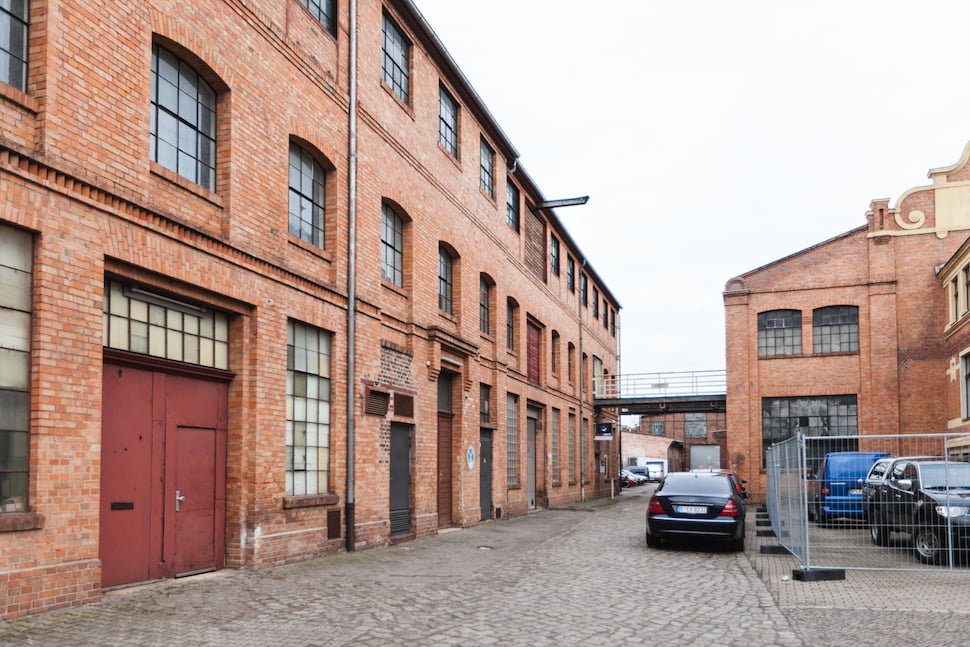 At one wall of the studio we find the 'Matchstickmen', one of his latest works that received a lot of recognition. The life-sized, burnt down matchsticks with human heads symbolize how we burn out and get left behind in a society that only focuses on economic growth, wealth and a stellar career. Next to it we find the work 'Ginseng Spirit' which was inspired by the Chinese mythology. The saying describes that if you'd help a Ginseng ghost that went lost or hurt itself, it'll show you where the rare and valuable Ginseng roots can be found. In our western society we'd probably just ripp the 'little guy' out to exploit it.
Wolfgang Stiller's art is a place where he can ask questions, offer criticism and reveal social injustices, never deadly serious but with a humorous spin. It's a search for answers really. "It's not like I have any solutions", he states.
Three years ago he came in touch with the Buddhist concept where he often finds answers that he won't come across anywhere else. Many of his latest works are inspired by the Buddhistic way of thinking, such as his piece 'Samsara', an oversized ring made of brass that symbolizes the recurring lifecycle. His work 'Twins' deals with the topic of reproductive cloning, whereas he's an identical twin himself, so he's kind of a natural clone. In the past the artist used to work a lot with inorganic materials, with leftovers from the industry which he transformed into objects and installations with a rather organic quality. Currently he works a lot with items he finds such as roots that he discovered on a trip to Norway and with organic materials like wood and beeswax. If you'd like to discover more of Wolfgang Stiller's works, visit his Website or his gallery Galerie Schmalfuss.
Photography by Ana Santl, Interview & Text by Caroline Kurze