We visited Hong Kong-born, Berlin-based, artist Andrea Wan at her small studio in Berlin Friedrichshain where she gave us a warm welcome on an ice cold day in December. Andrea Wan creates elaborated, surreal artworks with a rather graphic style using acrylic ink and gouache. She mainly draws animals, people, plants and otherworldly landscapes mixing black and white with bright colors.
Andrea Wan moved to Berlin two years ago. Before she lived in Canada where she moved to with her parents when she was ten years old. She has always been drawing and since her parents were graphic designers and she got to hang out at their studio a lot, she kept herself busy with painting, experimenting with Photoshop and dreaming away in imaginative worlds. After she finished school in Vancouver she studied film where she came across illustration when making narrative pieces for the first time, not even being sure what it was all about. As she really enjoyed the drawing, she started to look more into it, creating works that would reflect herself and express her ideas. Her grad film was an all hand-drawn animation so people started asking if she'd consider being an illustration which she'd never even thought of until this point. So she decided to go to Europe to study half a year longer in design and illustration in Denmark. During this time she experimented with everything, slowly approaching her characteristic style.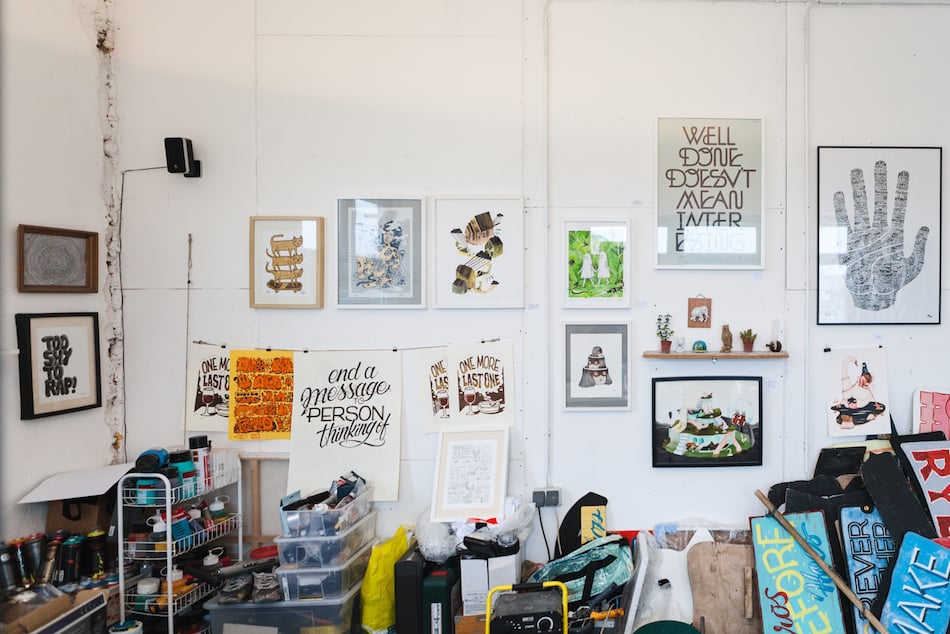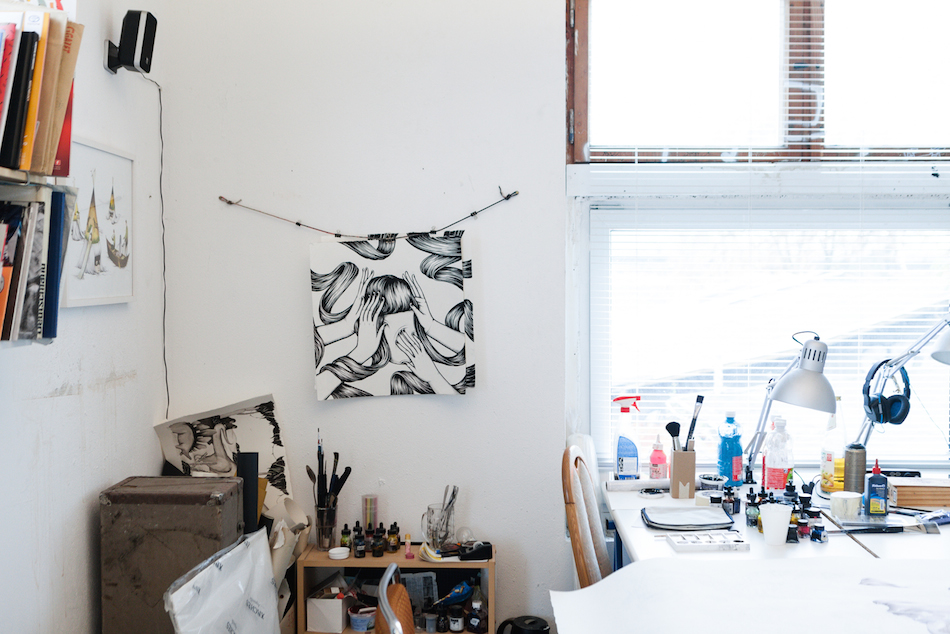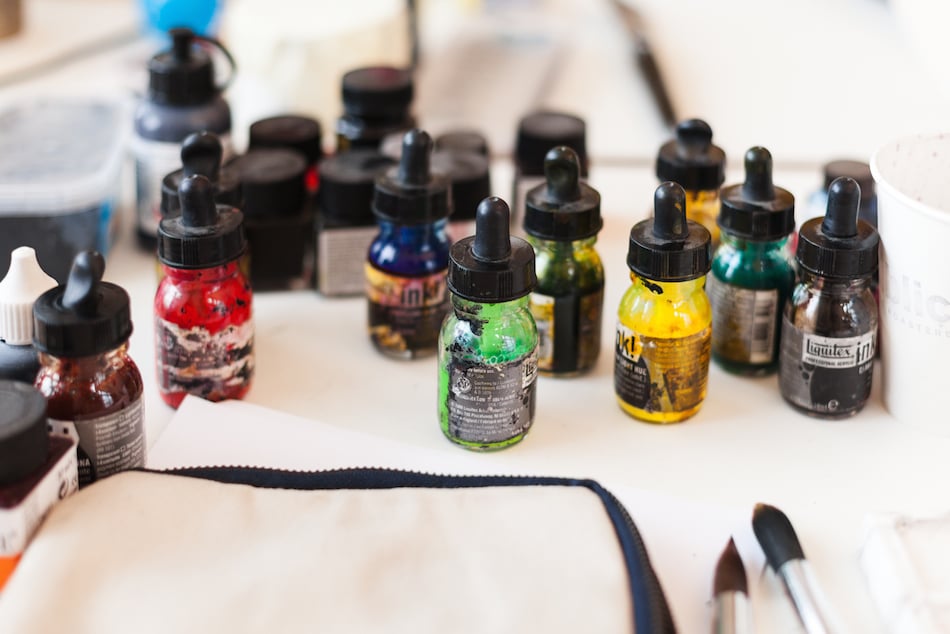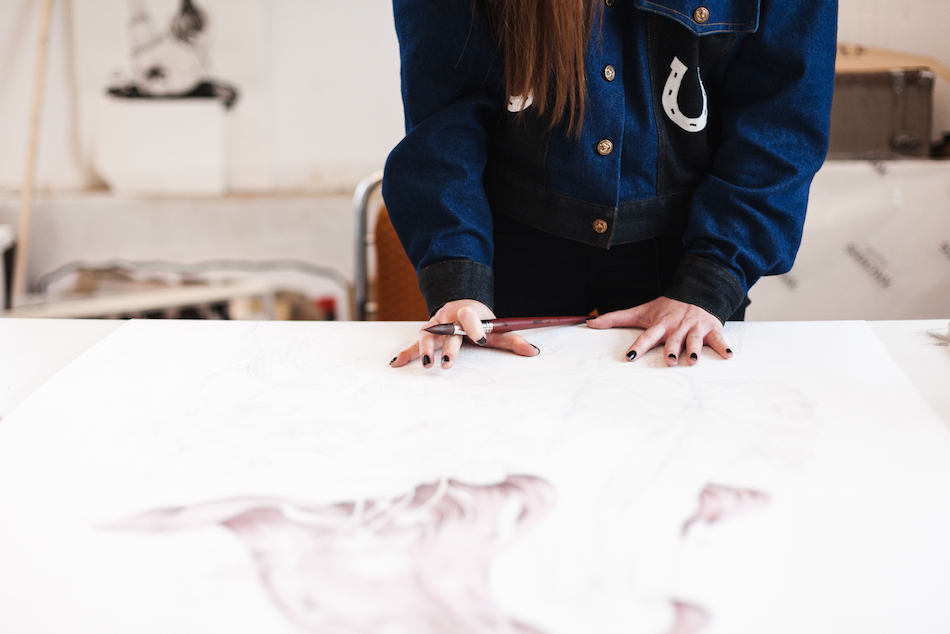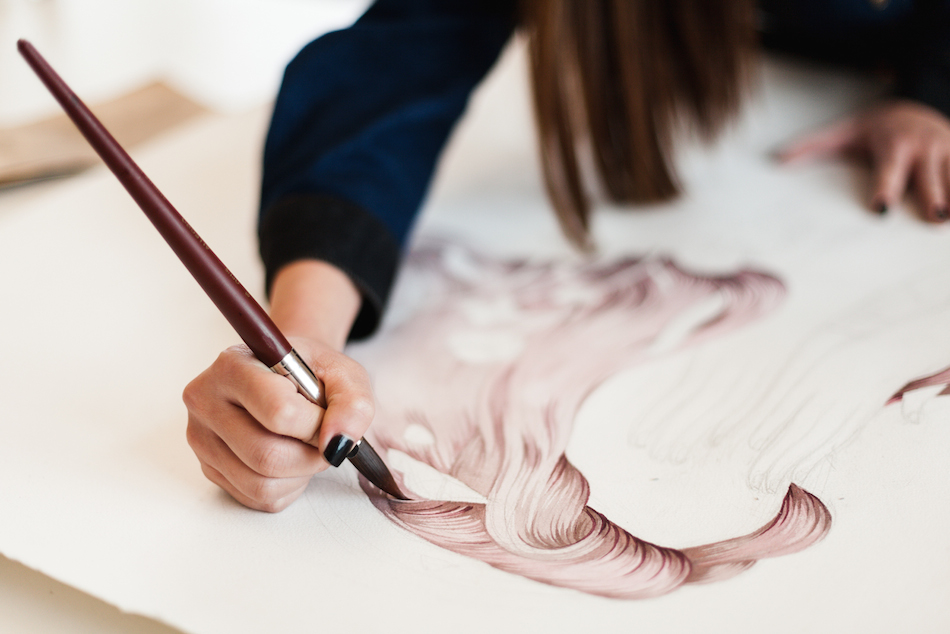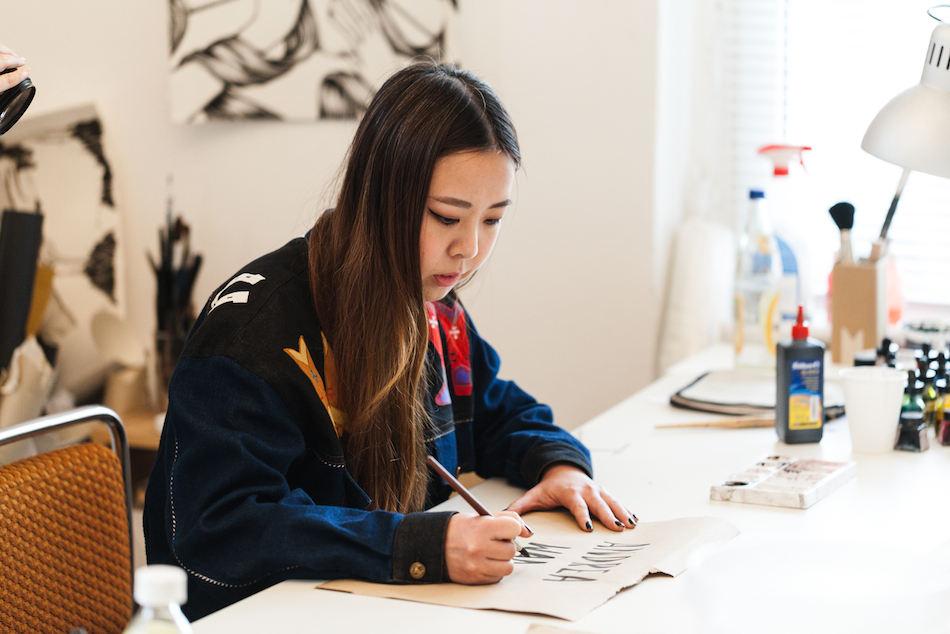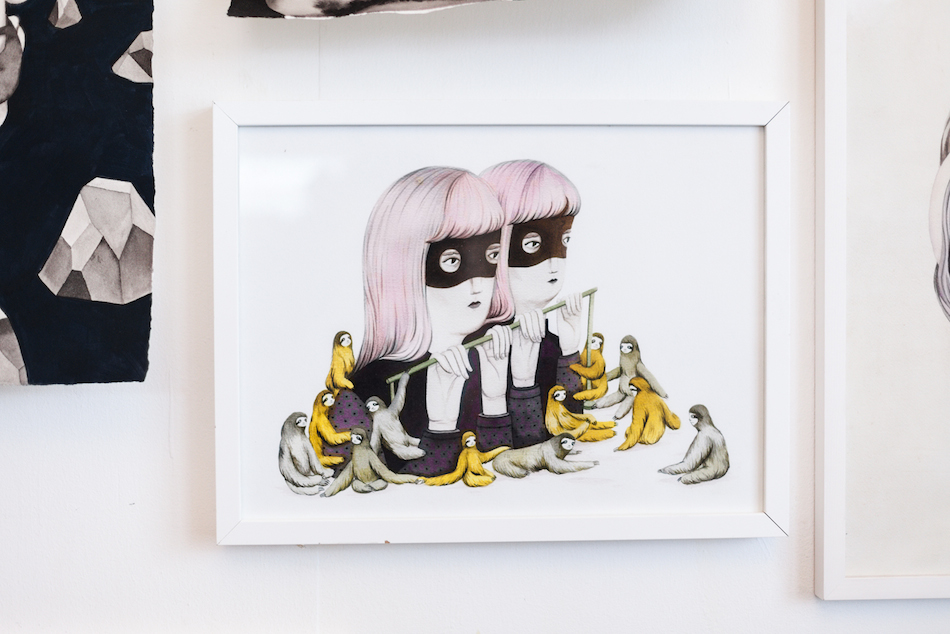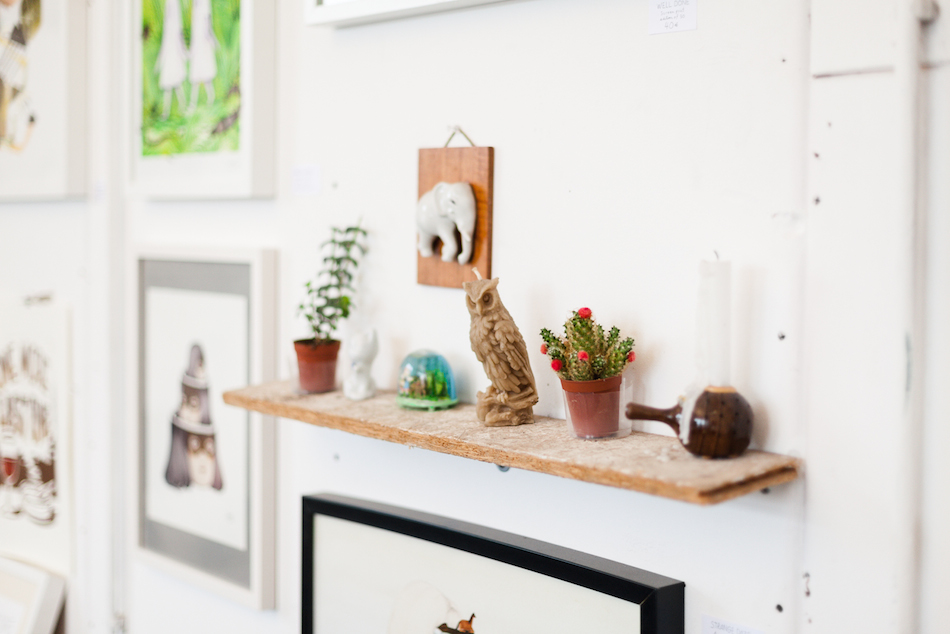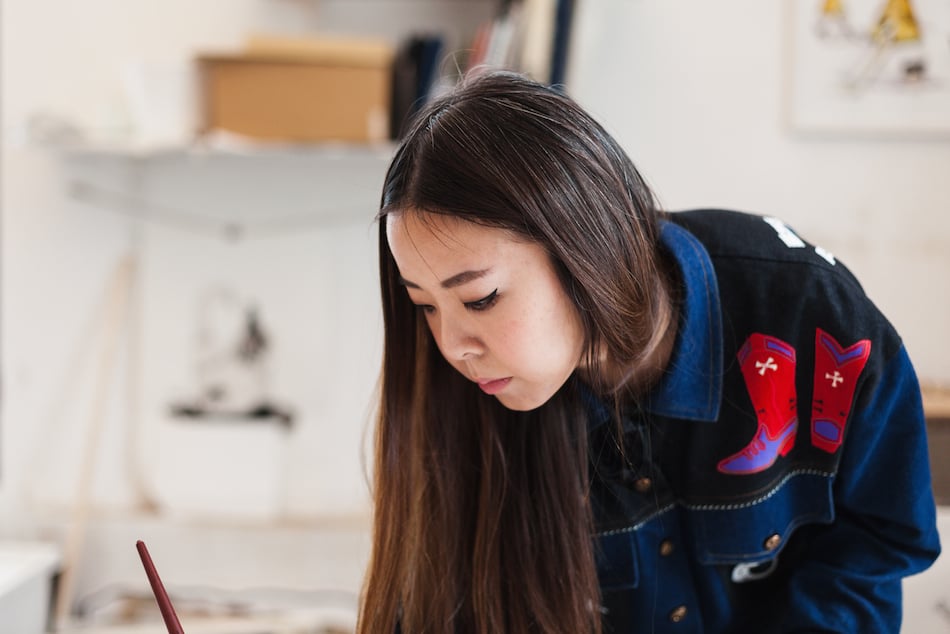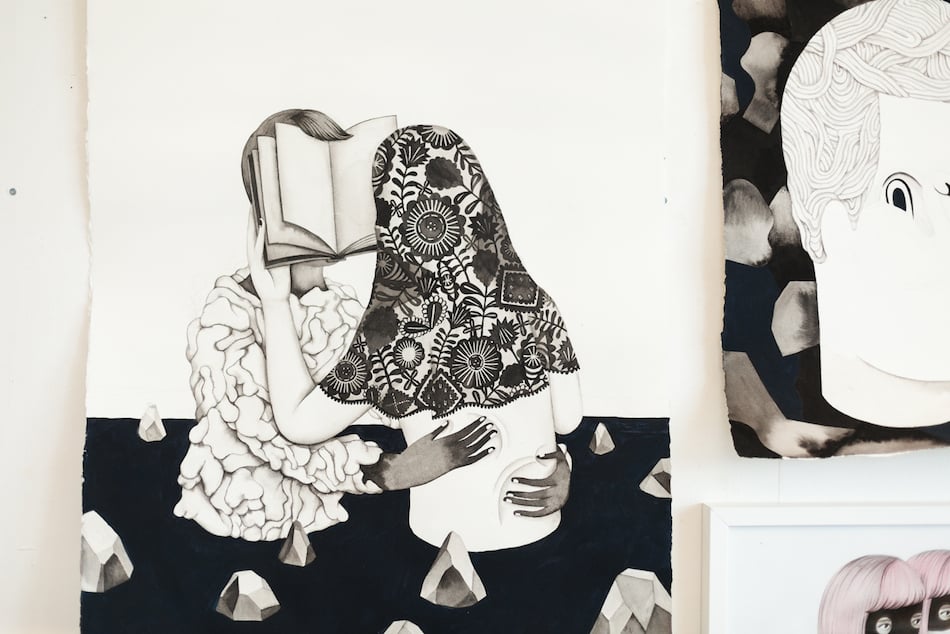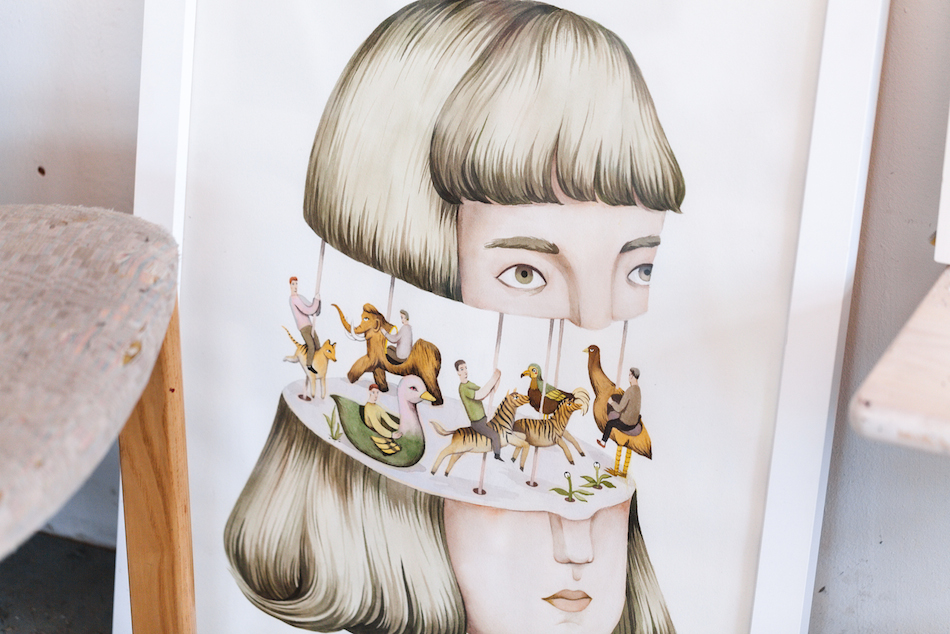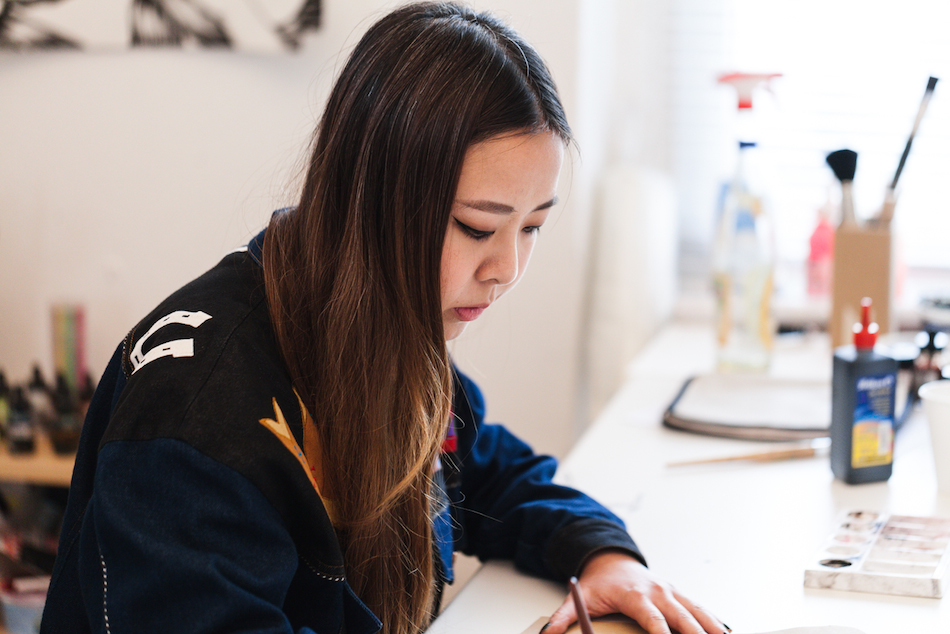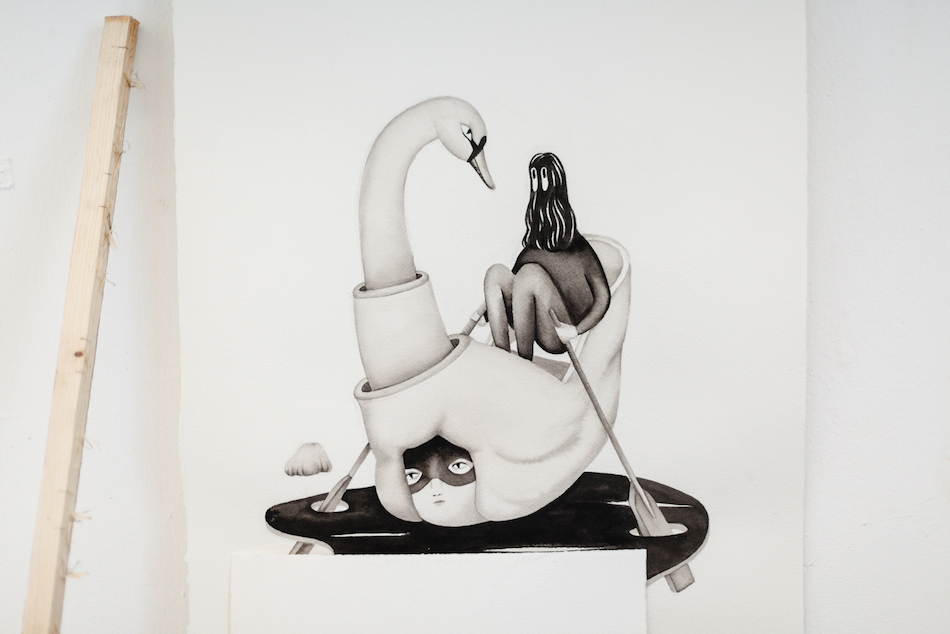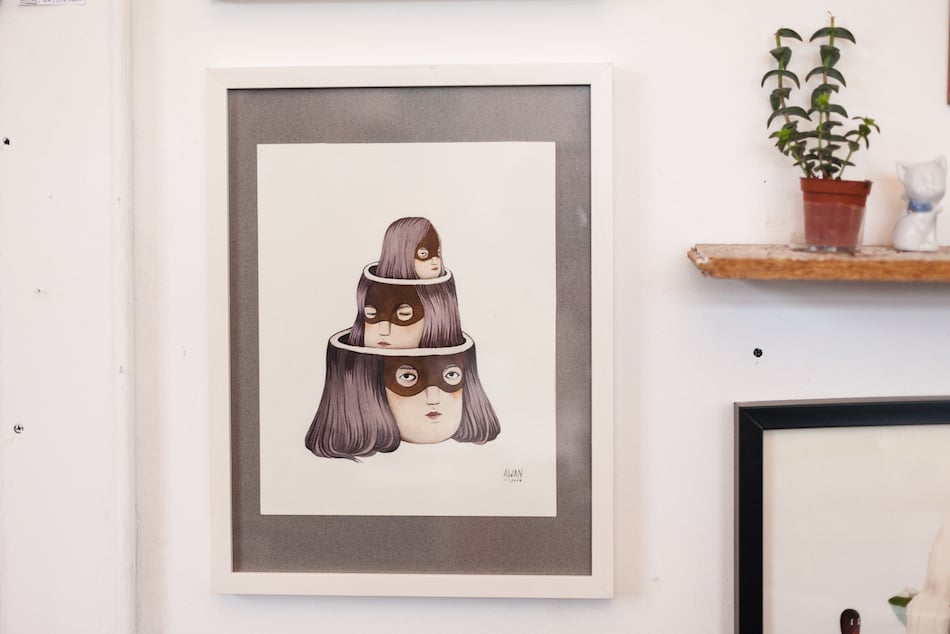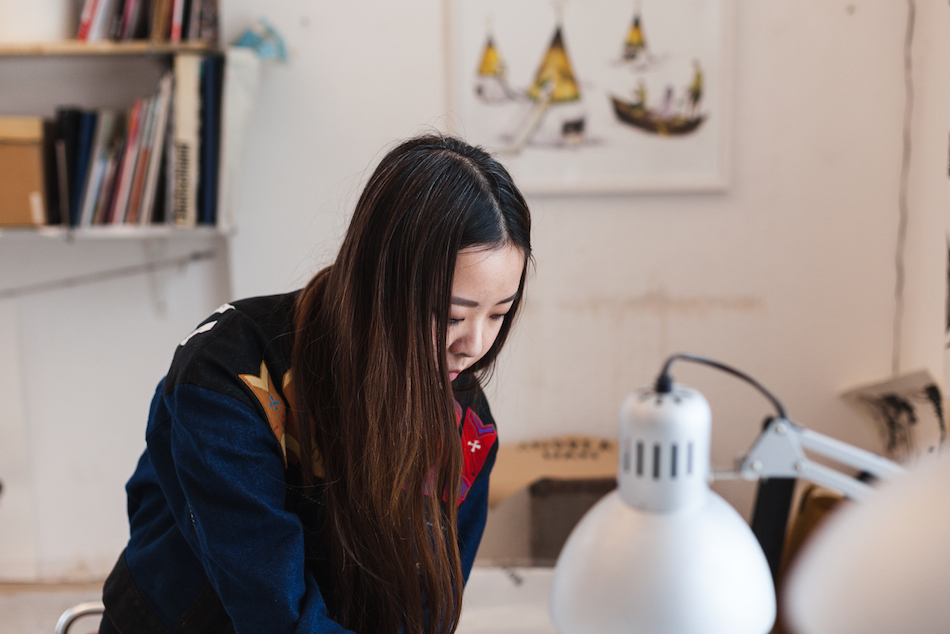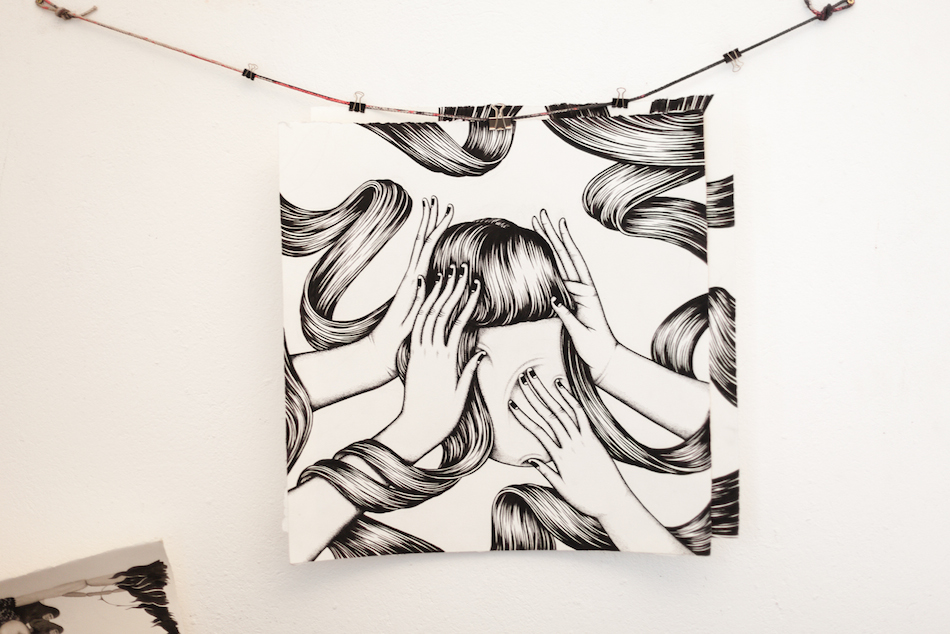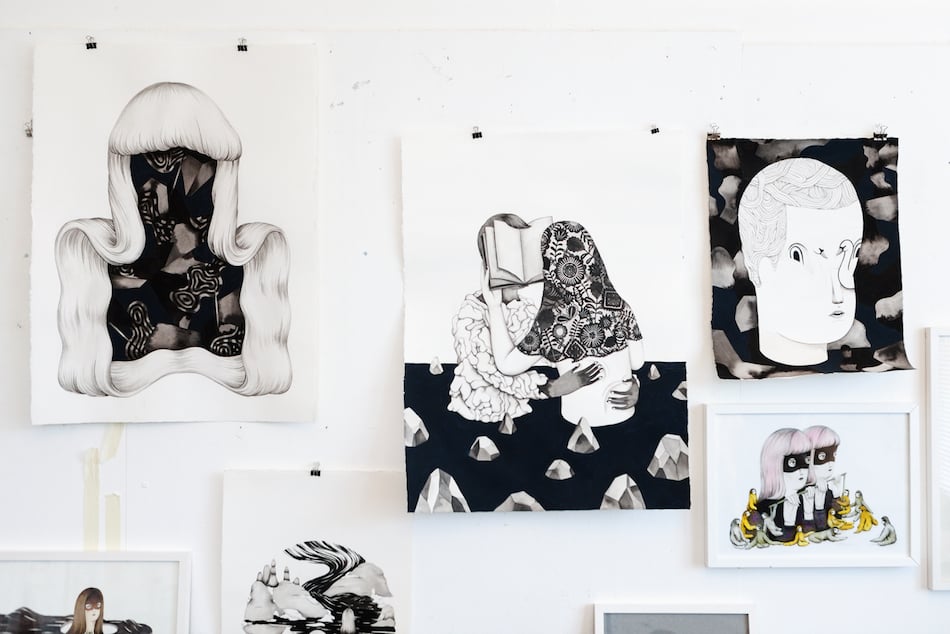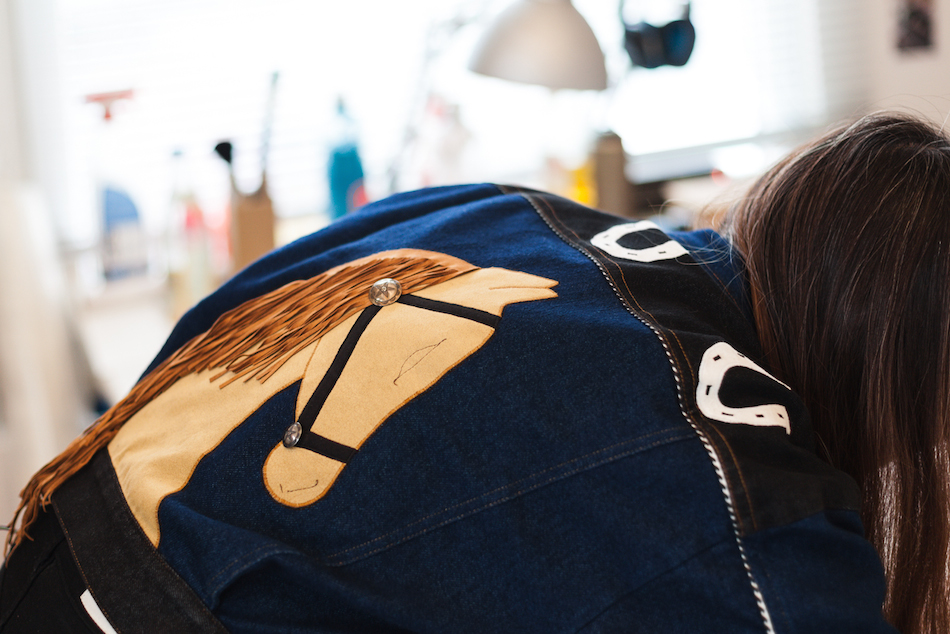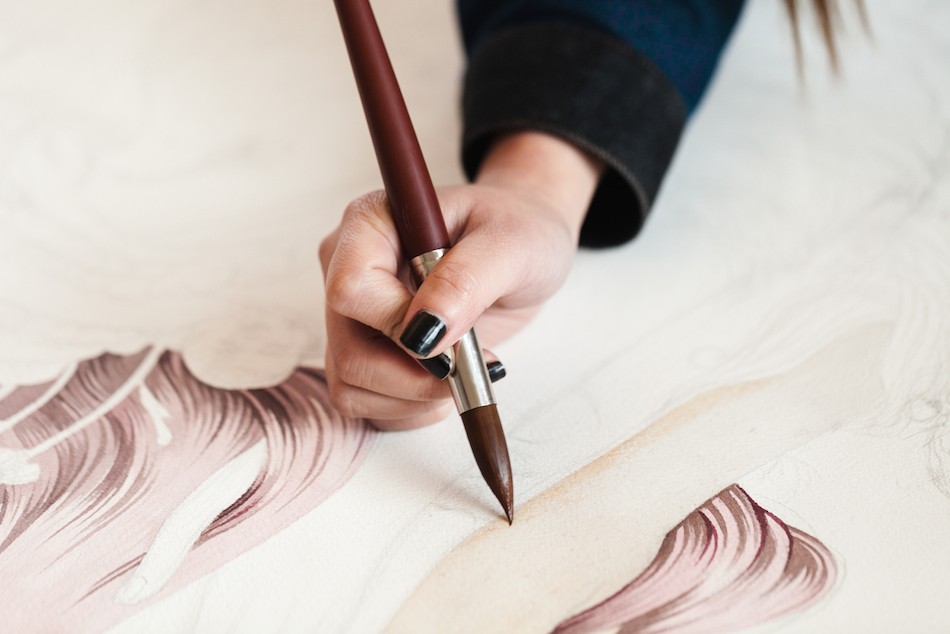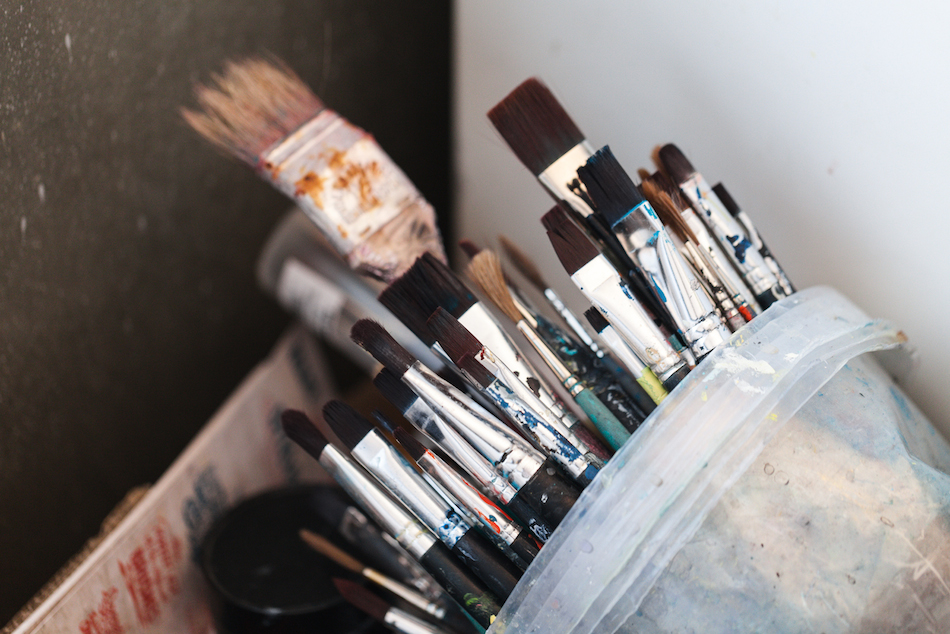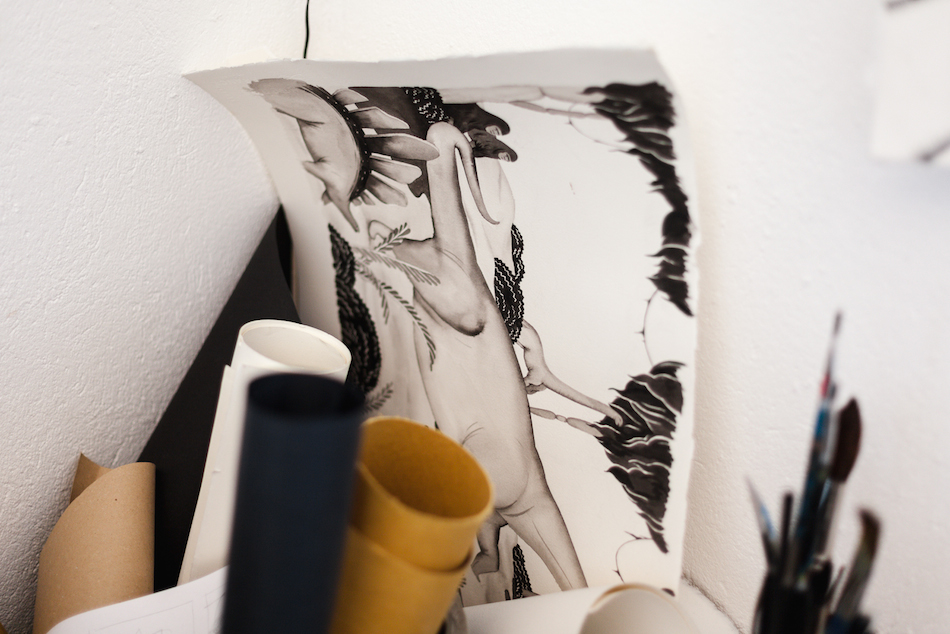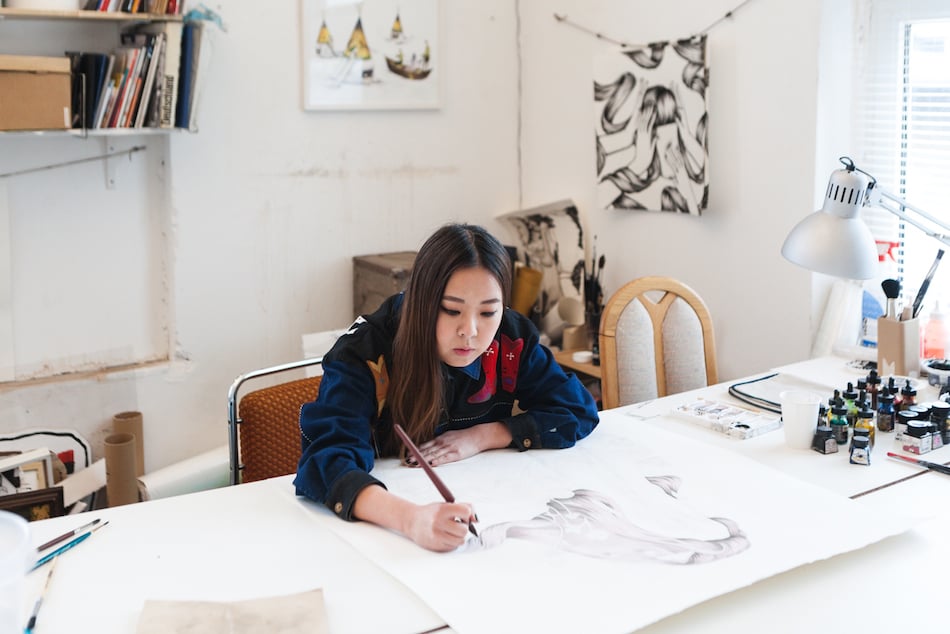 For her work she mainly uses acrylic ink on watercolor paper which has the same quality as watercolor except that she finds the color a little more vibrant. She likes the organic quality of ink because it allows her otherwise very precise style to loosen up a bit and be able to control it but at the same time leave a little bit of room for the ink to ran into each other. When she starts a piece she usually begins with some loose sketches to get a feeling for the composition, other times she starts working directly on the paper. She rarely makes a precise sketch of the artwork before actually drawing it 'as I get bored drawing the same thing twice', she states. After being satisfied with the pencil sketch, she starts to add layers of ink. 'It's kind of like sculpting as I usually start with a light layer adding more and more ink to it.' People often feel that she'd use a recurring color scheme but she never actually plans the coloring before but just picks colors she likes. Though her subjects often have candy-colored hair which is kind of her trademark that she developed when she was younger and used to dye her hair in the same sort of bright colors.
With her work she expresses her emotions, while also communicating with the viewer. 'I think people can feel it when you're honest about your art'. The reactions she get to her work are very different. Some think it's cute, some say it's creepy, once a woman even started crying when standing in front of one of her pieces during an art show. When Andrea Wan asked her why she was crying she said she just got emotional and didn't even know why. Andrea Wan is always interested in creating a dialogue about her work instead of spelling it out for the viewer. You can take a look at her artwork yourself during her upcoming show 'Fleeting Season' which is dedicated to one of the oldest topics in fine arts: transience and the eternal circle of life and death. The exhibition runs from January 15th – February 28th at BC Gallery at Libauer Strasse 14 in Berlin. Find the event on Facebook or on BC Gallery. See you there!
Photography by Ana Santl, Video by Sylvie Weber, Interview and Text by Caroline Kurze