In this refined fashion editorial shot by Copenhagen-based photographer Mikey Estrada, the restless emotions we've collectively experienced during 18 months of lockdowns have been used as thematic inspiration. With styling and a short essay by architectural designer Rebecca Norberg, the editorial explores how we've dealt with dwelling in our own presence for months on end.
The imagery was captured at The Audo in Copenhagen in winter 2020, in collaboration with department store Illum and design brand MENU, with additional styling by Viktor Kortsen and modeling by Aoife Lou. The sophisticated, earth-toned suite with its beautiful mid-century modern furniture presents an elegant backdrop for the shoot, eliciting an ever-coveted Scandinavian charm and minimalist aesthetic. In Norberg's words that follow, we are drawn into an interior world familiar to many in recent months, where solitude gives way to frustration, and surety to disquiet.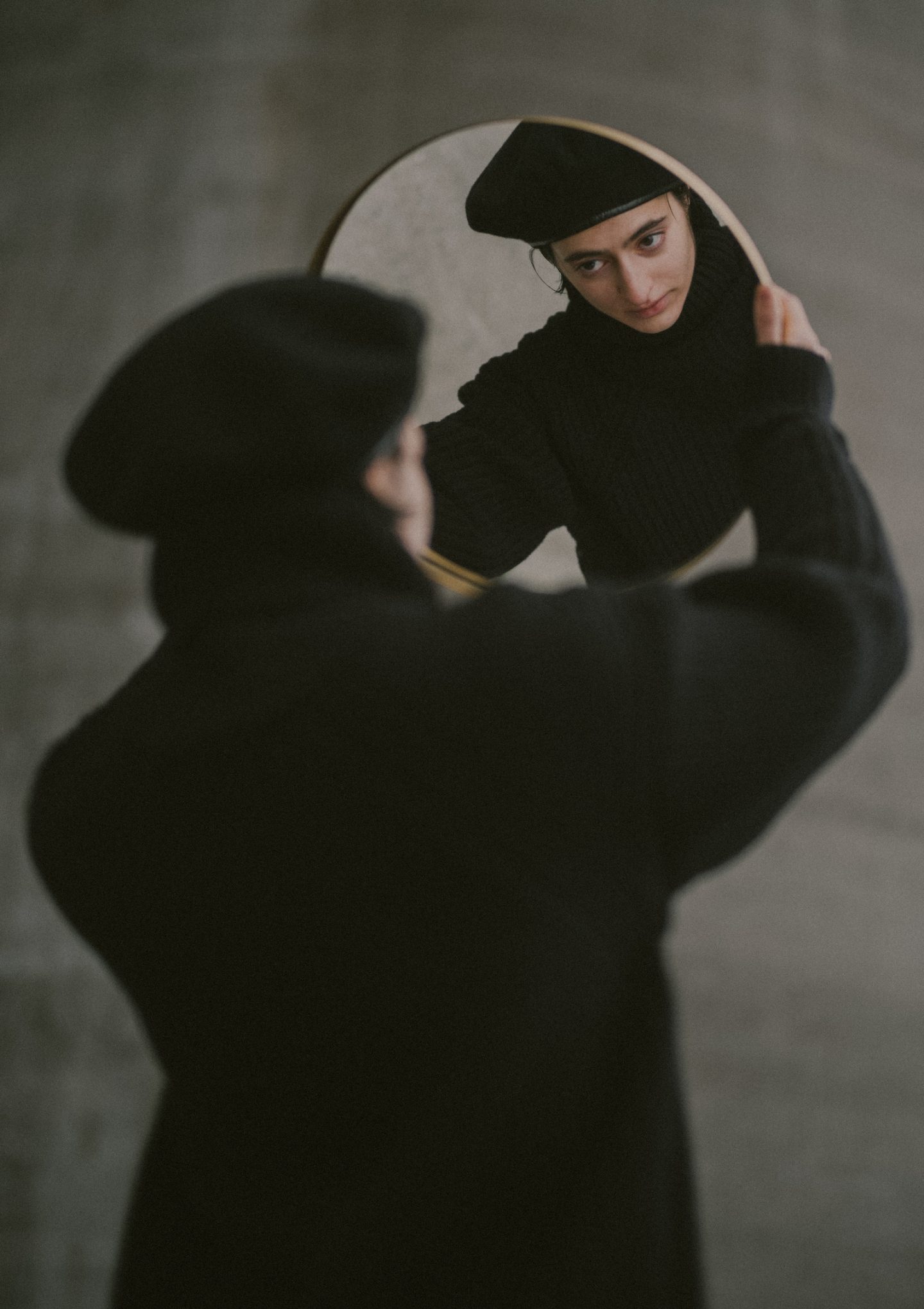 The sensation of restlessness. The verge of despair. A turn of perspective. These are some of the emotions we feel at the early onset of loneliness. Details suddenly appear more vivid, silhouettes become distorted and contours lose their distinctiveness. Doubt starts creeping in.
As the mind deflects, resists and finally relaxes, a comforting emptiness starts pouring over us. We become filled up with nothingness, our language stumbles and we say or sing the most ridiculous things. Negative space appears as the atmosphere shifts. Before we know it, we feel at home. We dwell in our protective shell from under our blanket, underwhelmed and with a lingering desperation.
We start taking unexplored routes to the sofa, twist into new positions and try to catch a glimpse of our former self in a reflection. Our concept of time weakens and we make friends with the shifting light and shadows. We long to go outside but we struggle to leave the house. For a fleeting moment we wonder if what is out there has undergone the same change as we have, here on the inside, where we have become an outsider to the rest of the world.