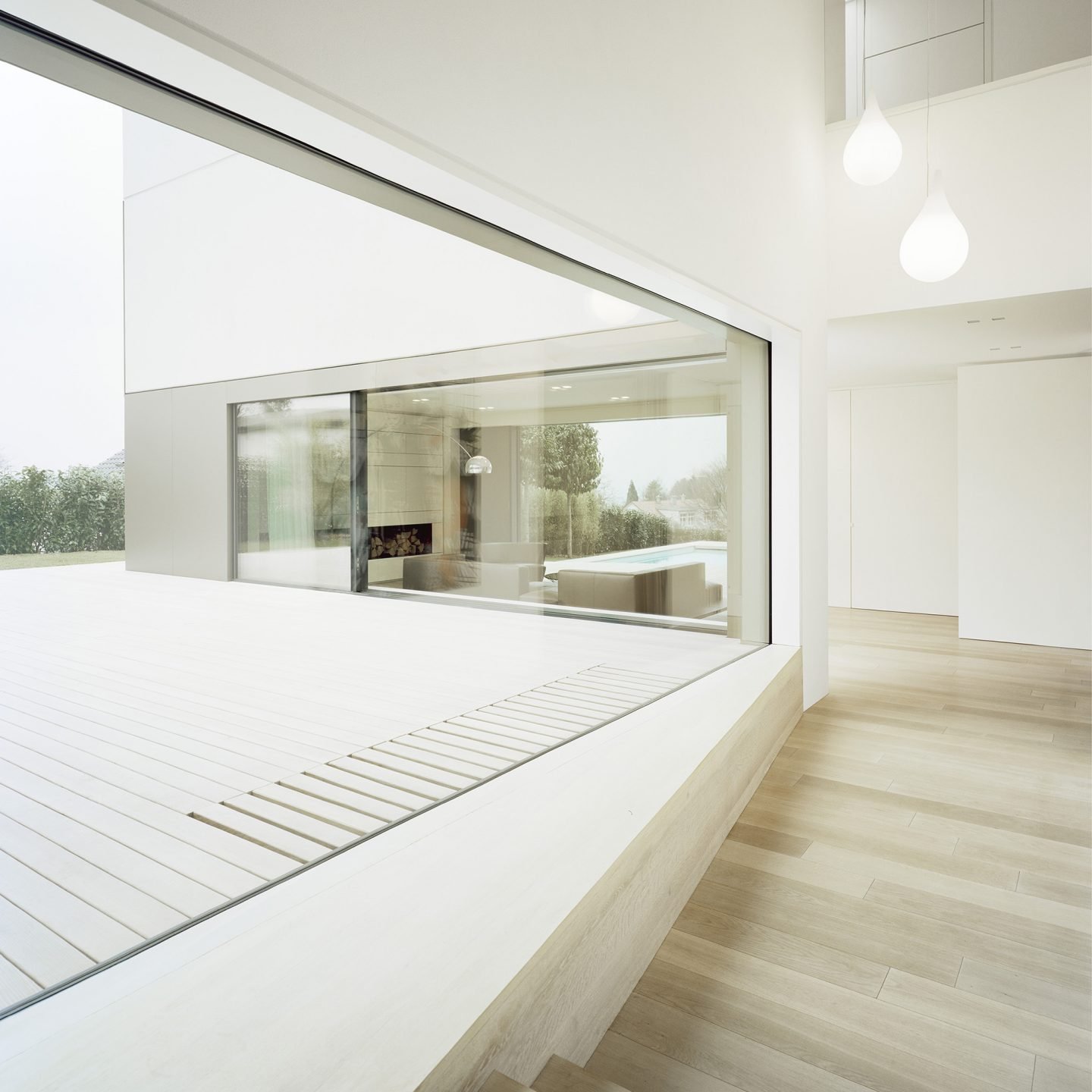 Steimle Architekten's Bright, White Polygonal Villa Is Designed To Be A Living Sculpture
In the city of Tübingen in the southwest of Germany, the Stuttgart-based firm Steimle Architekten has designed 'S3 City Villa', an angular, concrete home that opens out with panoramic views towards the Neckar valley.
The home's sharply outlined shape deliberately emerges from its surroundings as an independent structure, which is formed from angled volumes positioned at different levels, creating a "topographical contour". The facade, constructed from polished concrete, aluminum panels, and glass walls, makes the most of the surrounding views while still appearing closed and private to neighboring properties. The three-story home features an expansive white decked terrace leading into a swimming pool, with a seating area that wraps around the entire outdoor space. Built for a young family of five, the bedrooms for the parents and children are located on the upper floor, while the garden level presents a spacious communal living area. Inside, a clean and pared-back aesthetic ensures the spaces remain free of clutter, providing spacious rooms for contemporary living.