It may have received a prestigious inclusion within the top 100 corporate hotels of 2019, but Placid was built for stays beyond business travel. With its modern interior architecture and dedication to luxurious essentialism, the aptly-named hotel sets a new standard for multi-purpose accommodation, and in doing so, offers an alluring base for a new generation of design-conscious visitors to Zurich.
Towering twelve stories high over the industrial landscape of the western district of Zurich-Altstetten, Placid was designed by E2A Architects, a distinguished local studio specializing in Modernist architecture. In a rare departure from standard hotel projects, the architects were given a carte blanche for the total architectural and design concept, not only for the building itself, but also for the interior and the objects that bring each space to life, from the restrained color palette and art work on the walls right down to the chairs and tables—and the vases by heritage Swiss porcelain manufacturer, Linck Ceramics, that adorn them.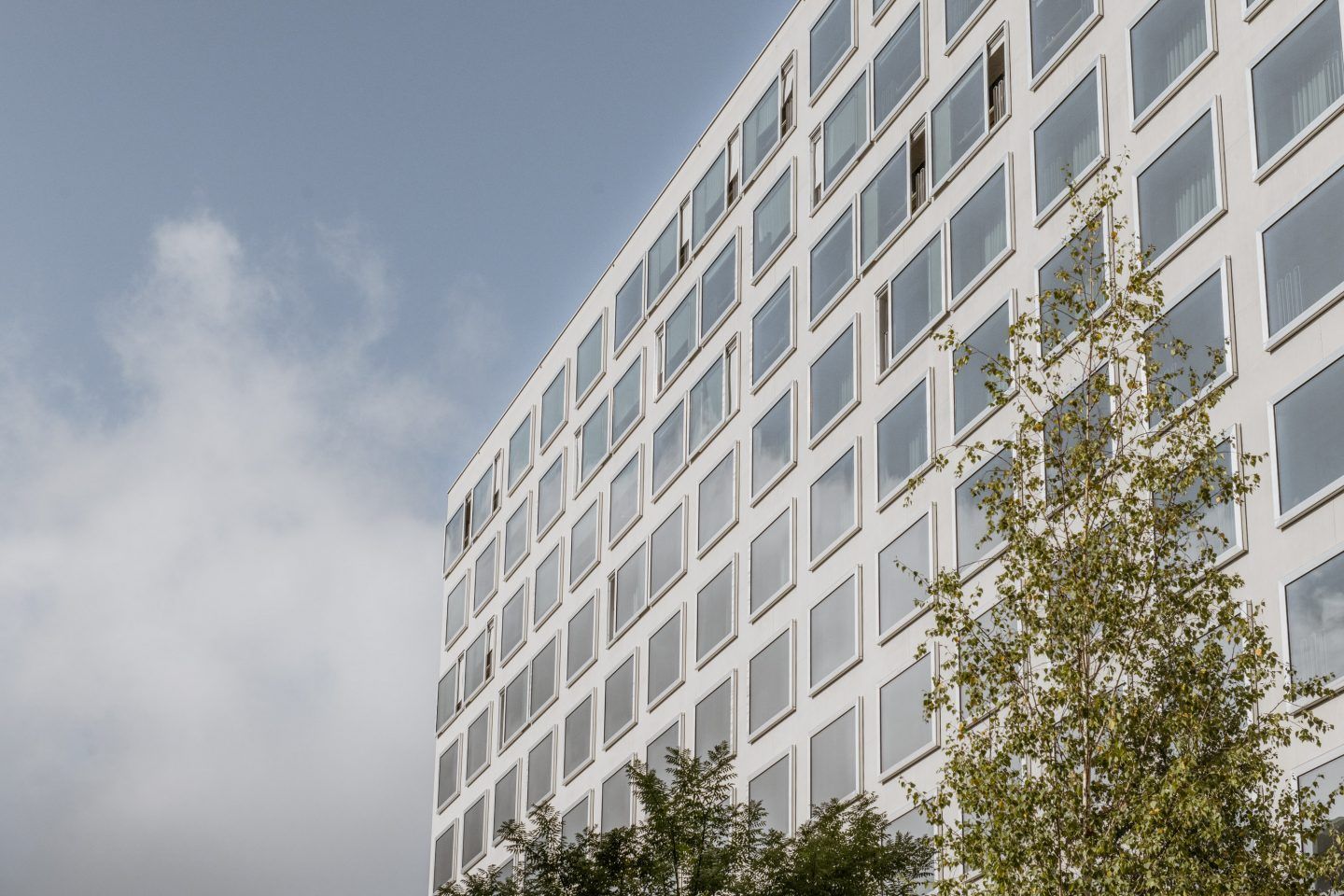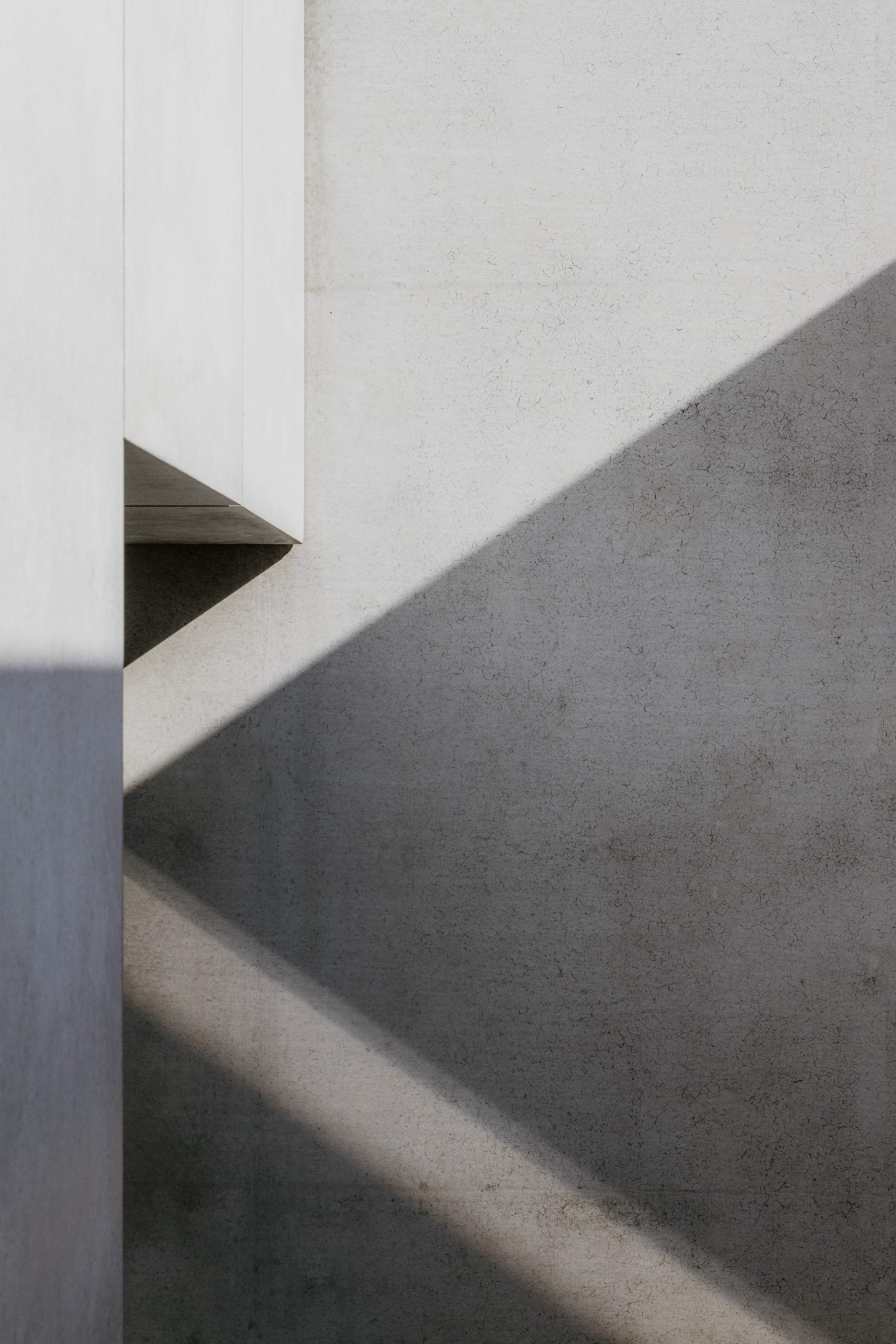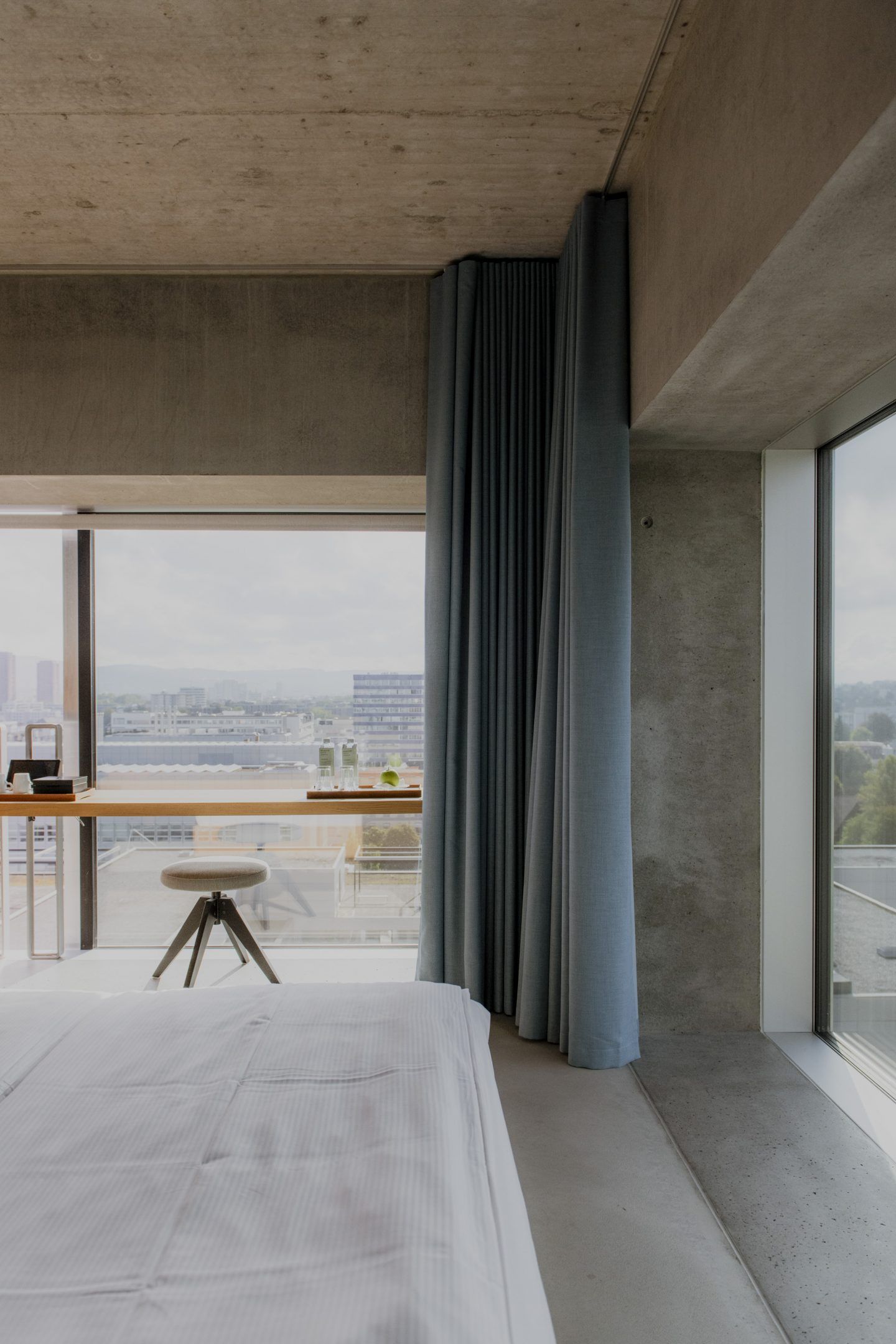 The overall result is an aesthetic that creates an environment of composed contemporary simplicity. A restrained selection of high-quality materials establish a consistent design language that links each light-flooded space across the hotel. Raw concrete sets the tone, punctuated by eye-catching bursts of color and texture. Friendly, multilingual staff stand behind a free-standing front desk, ready to cater to every need. Above them, neon messages run along a narrow digital sign: an information board with a futuristic touch. A set of mint-green city and racer bicycles from the cult Zurich bike brand Zweiradgeber stand ready to be lent out to guests—a two-wheeled invitation to explore the city at one's own leisure.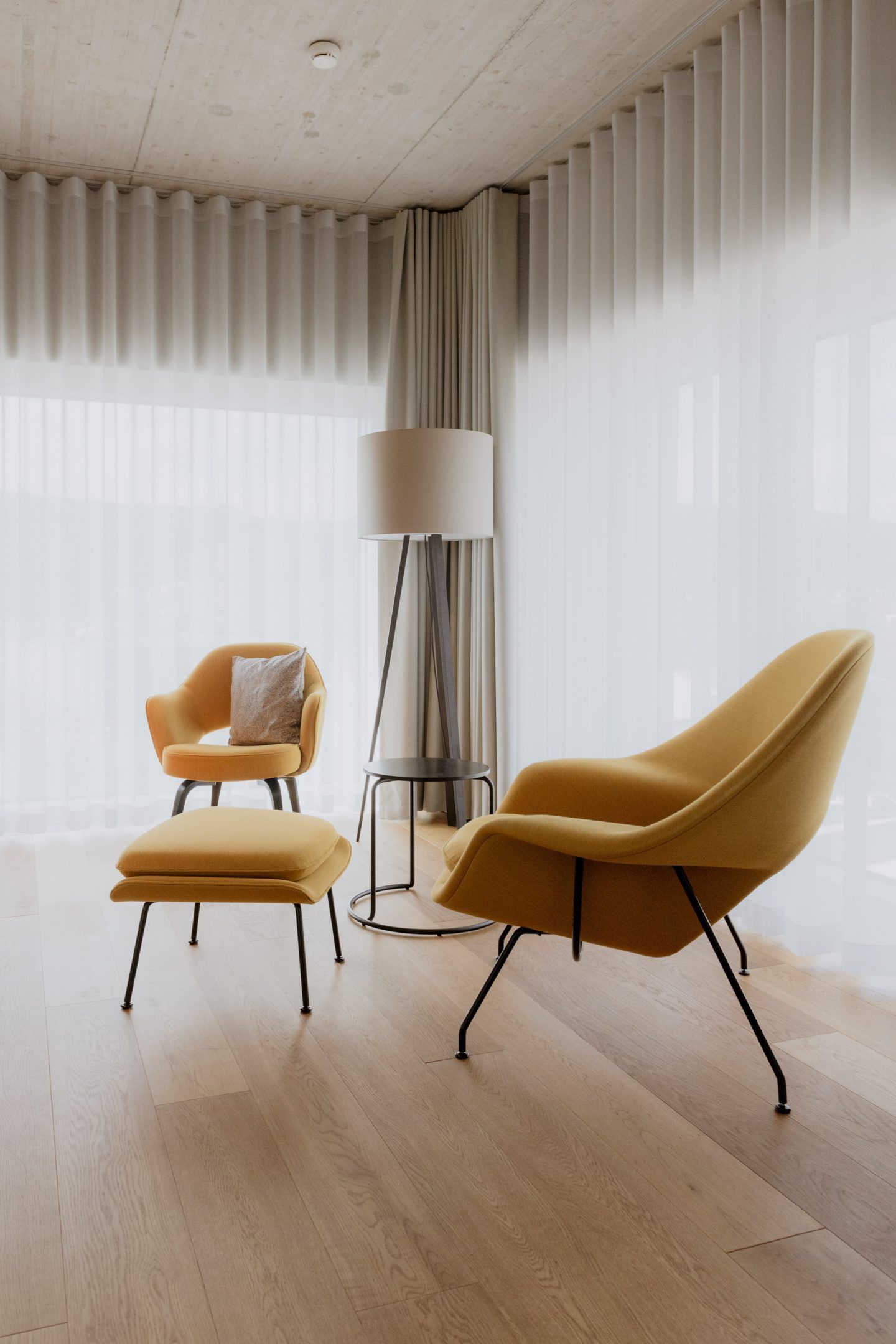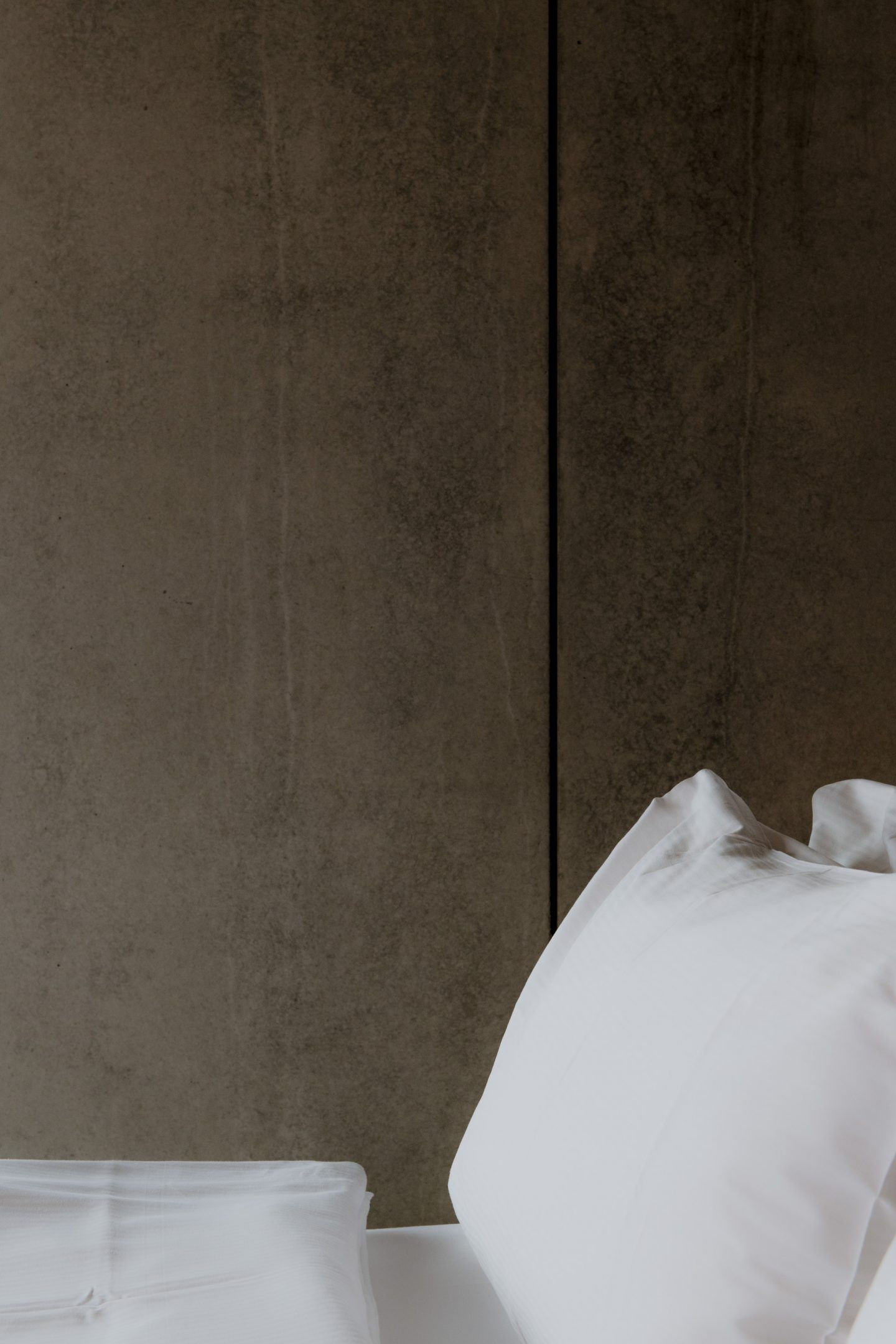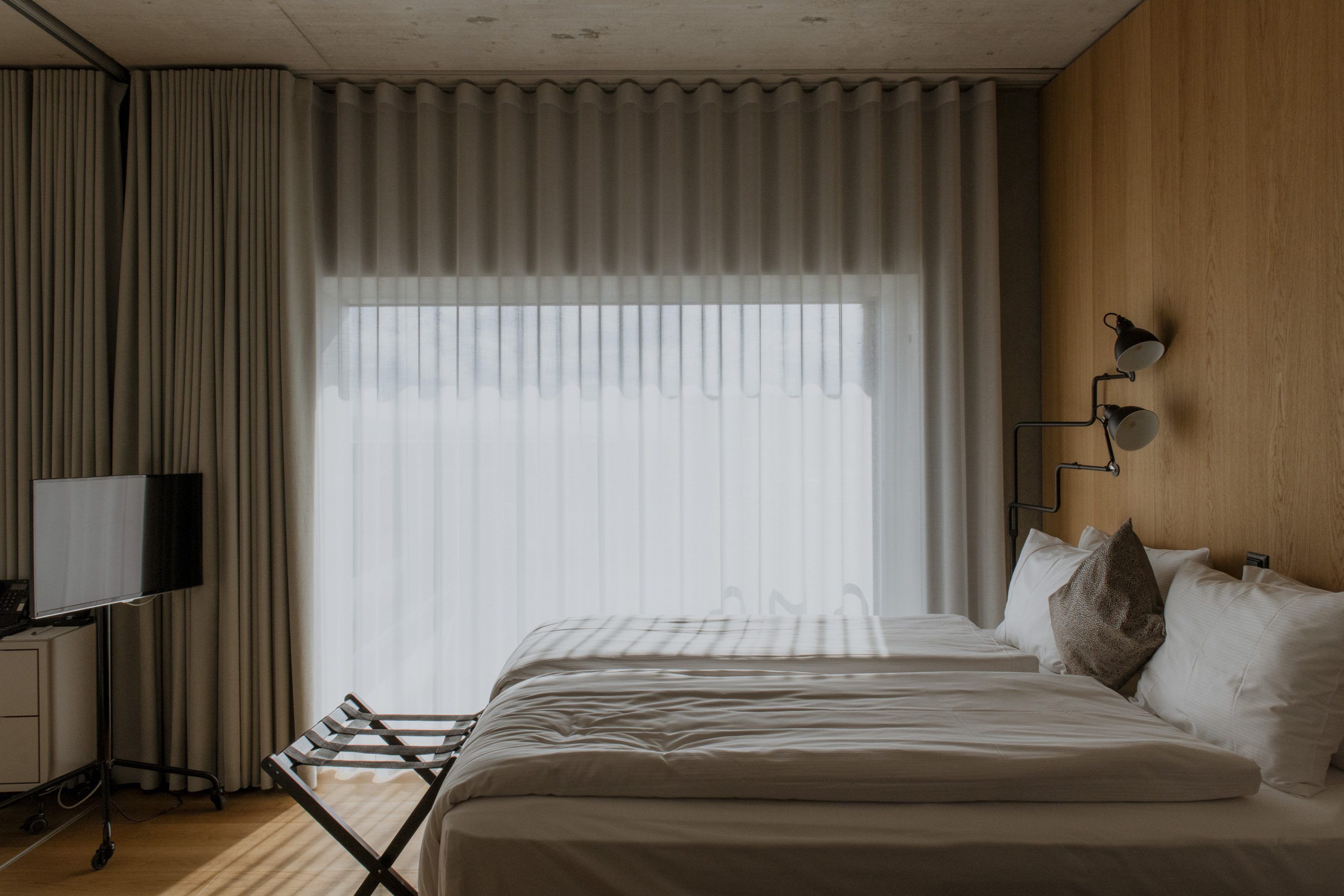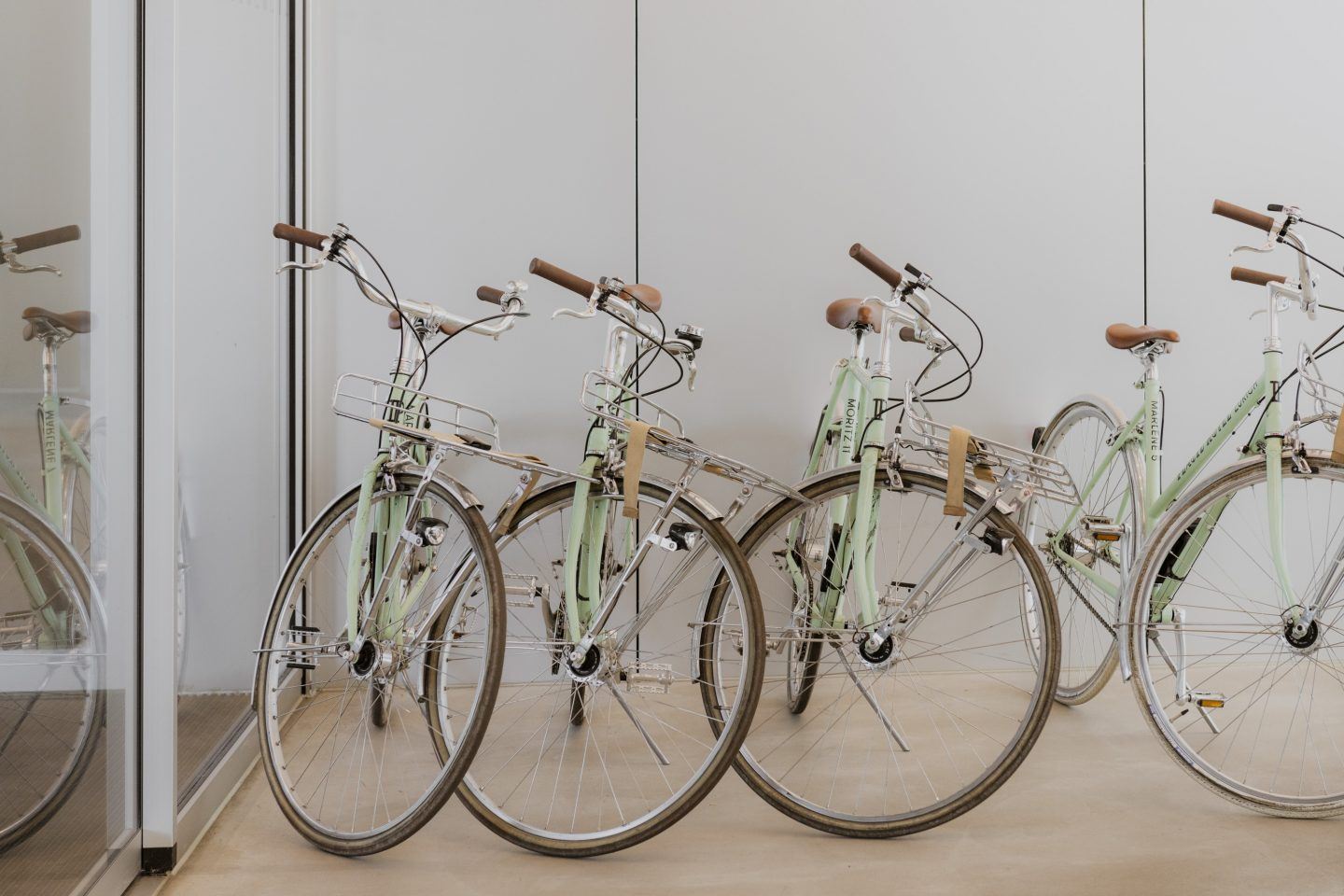 Around the corner, sumptuous jewel-toned armchairs are assembled around a dark wood table, on which international newspapers and magazines are neatly stacked. The compact, open-plan foyer opens out onto Placid's all-day restaurant, the Buckhuser—a reference to the street's name, as well as the Swiss German term for a host who knows everyone in the neighborhood. Fittingly, the restaurant and bar are also open to the public, serving market-fresh, regional cuisine for breakfast, lunch, and dinner. Buckhuser's chefs work together with a local startup that connects farmers and vegetable growers in the canton of Thurgau with Zurich restaurants, allowing chefs to see exactly what's in season and plan their menus accordingly, ensuring freshness and seasonality while minimizing waste.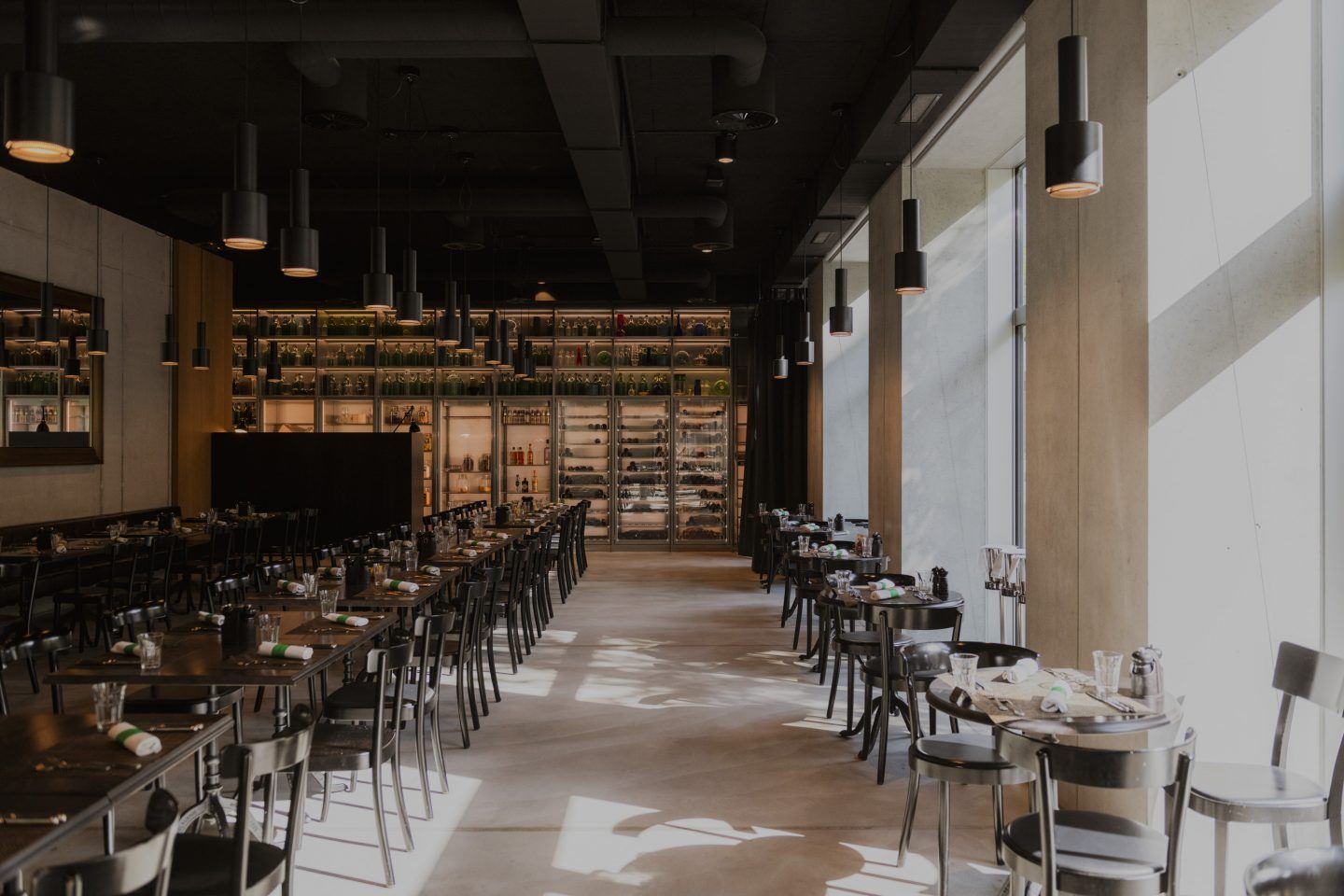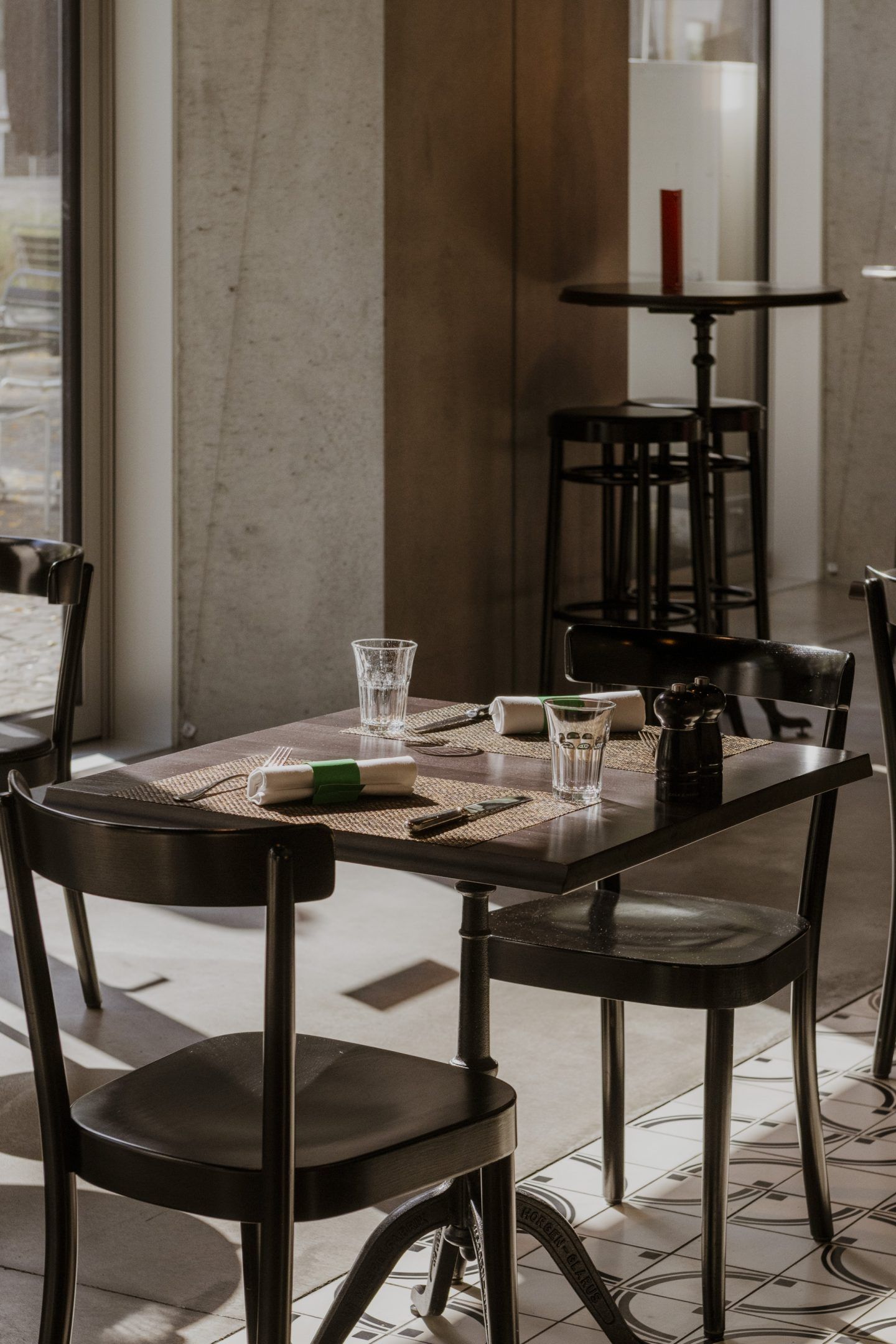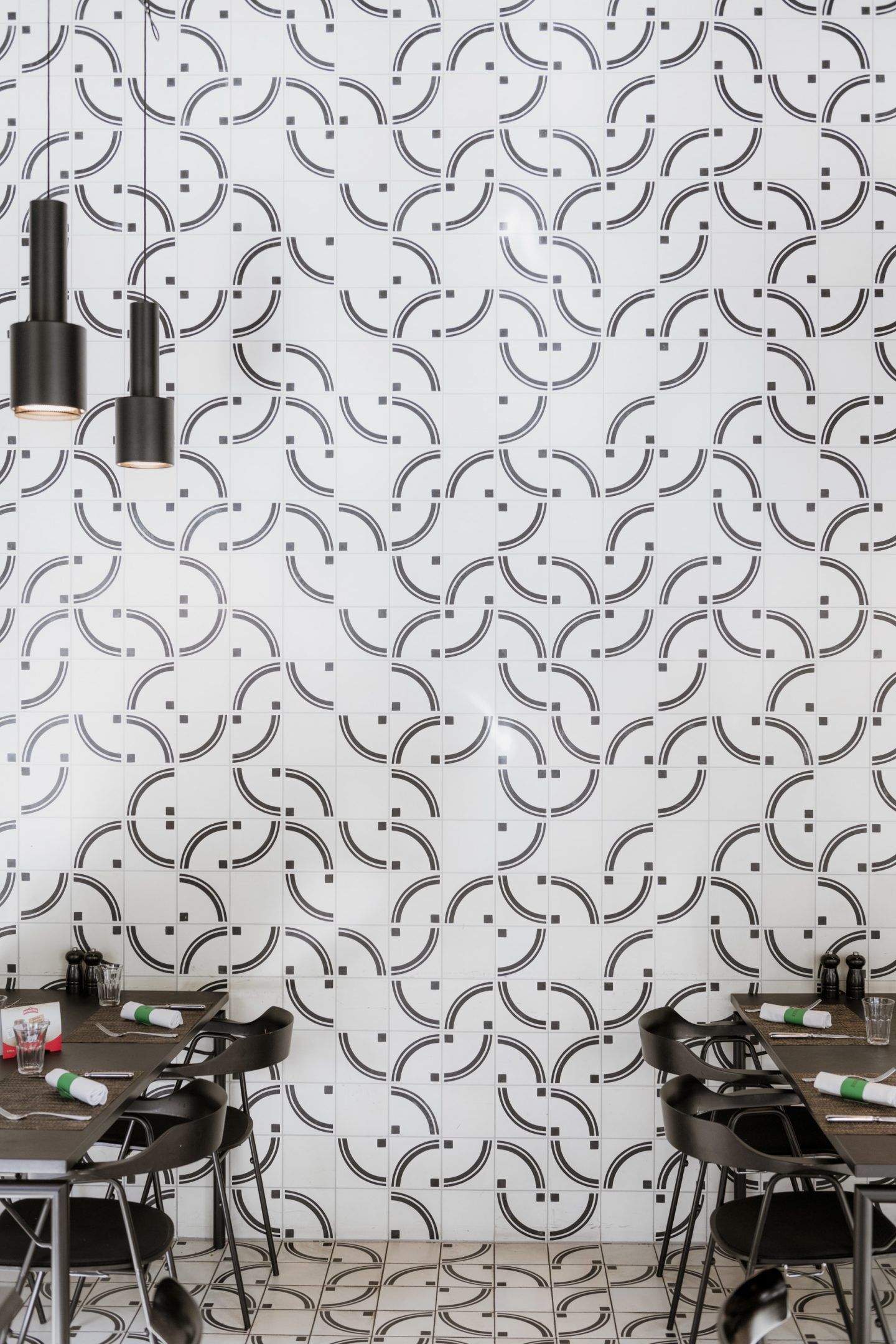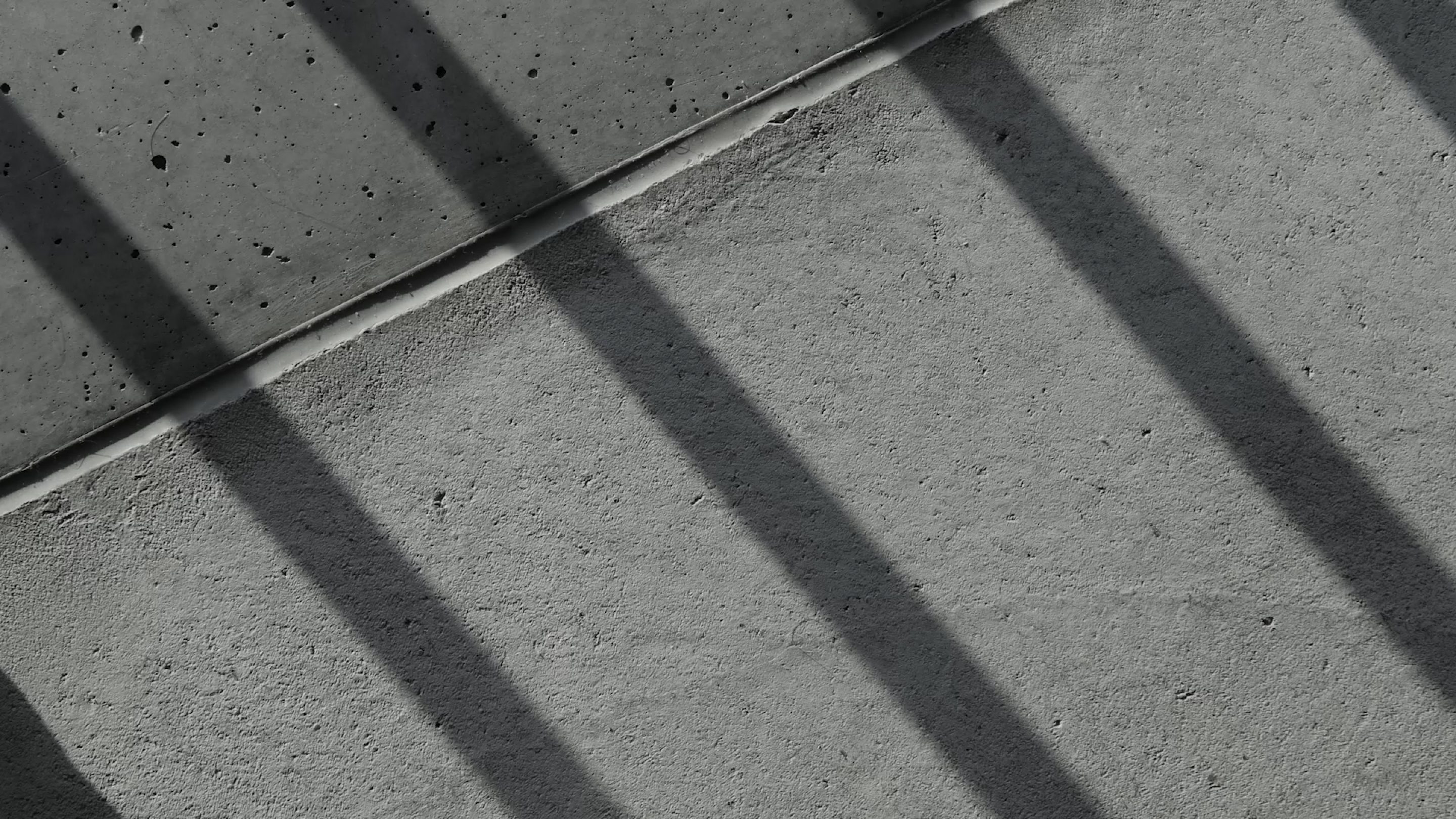 The Restaurant—and conference rooms, fitness studio, and "Room of Tranquility" aside—Placid makes a point of keeping its offerings simple, focusing on the quality of comfort in its 115 rooms, including 12 spacious corner suites and two floors offering barrier-free studios. All throughout, exposed concrete and warm oak, complemented with modern details, exude a sense of calm. Floor-to-ceiling windows open balcony-style thanks to a specialized hydraulic system, while a tablet concierge and espresso machine add touches of functional luxury.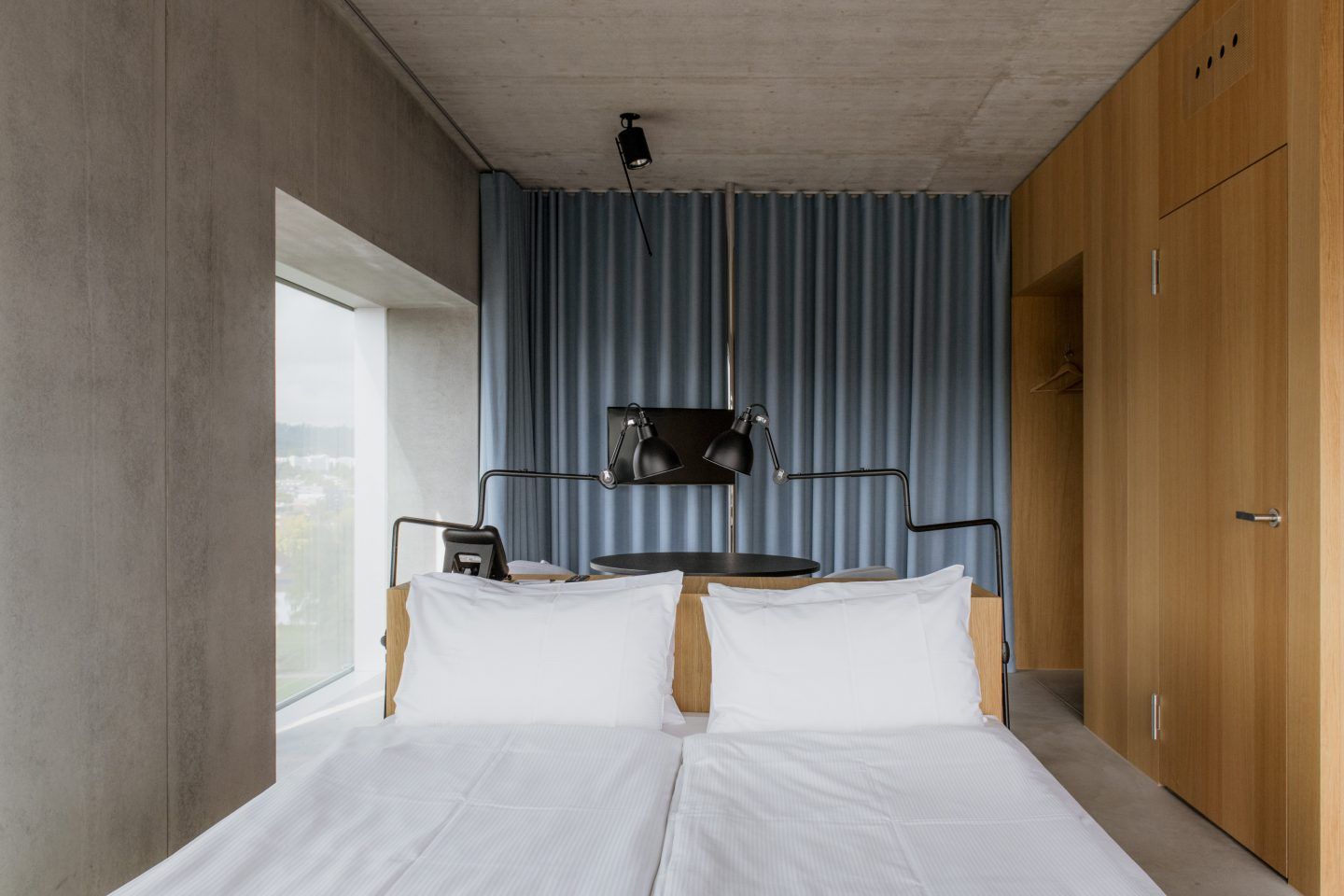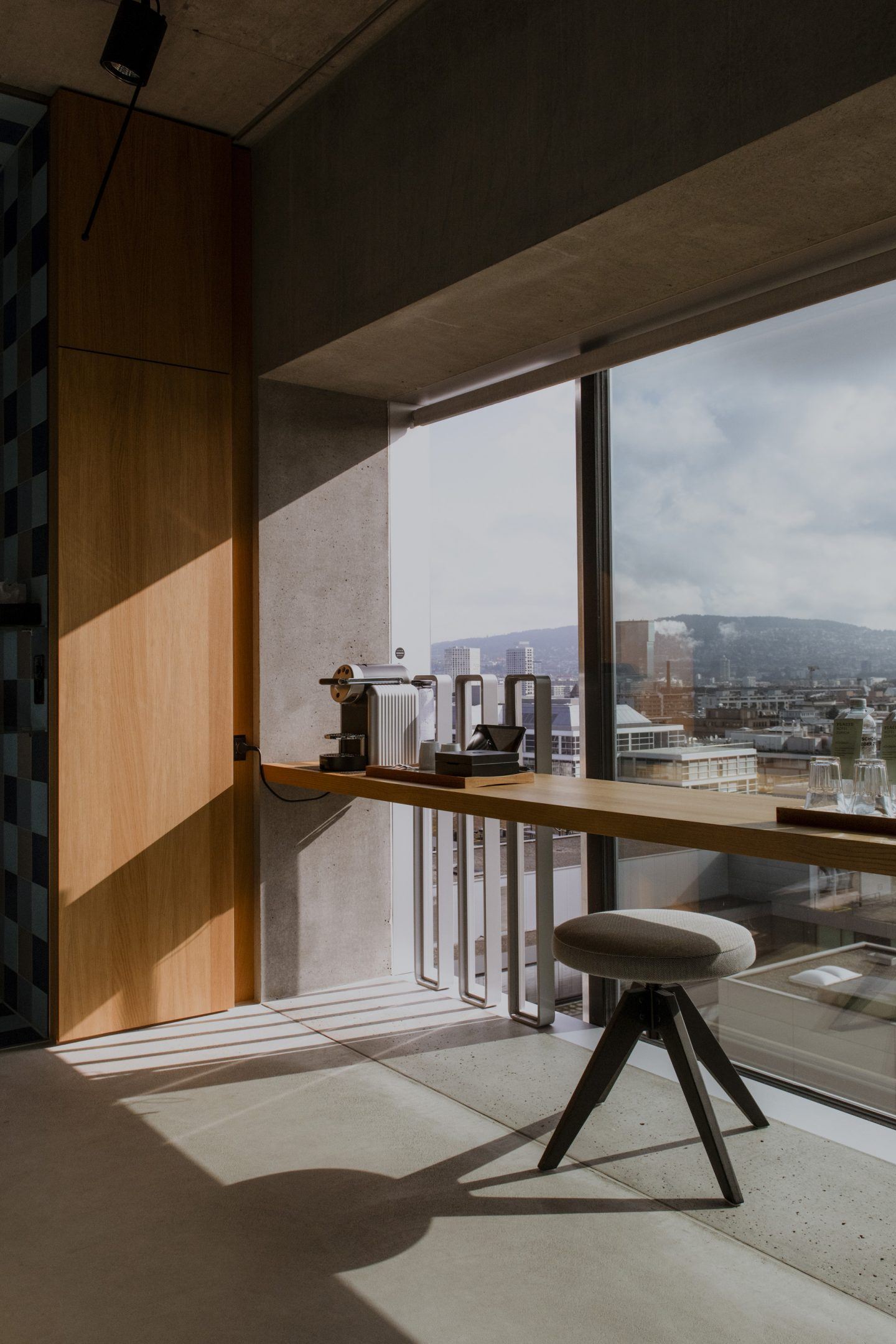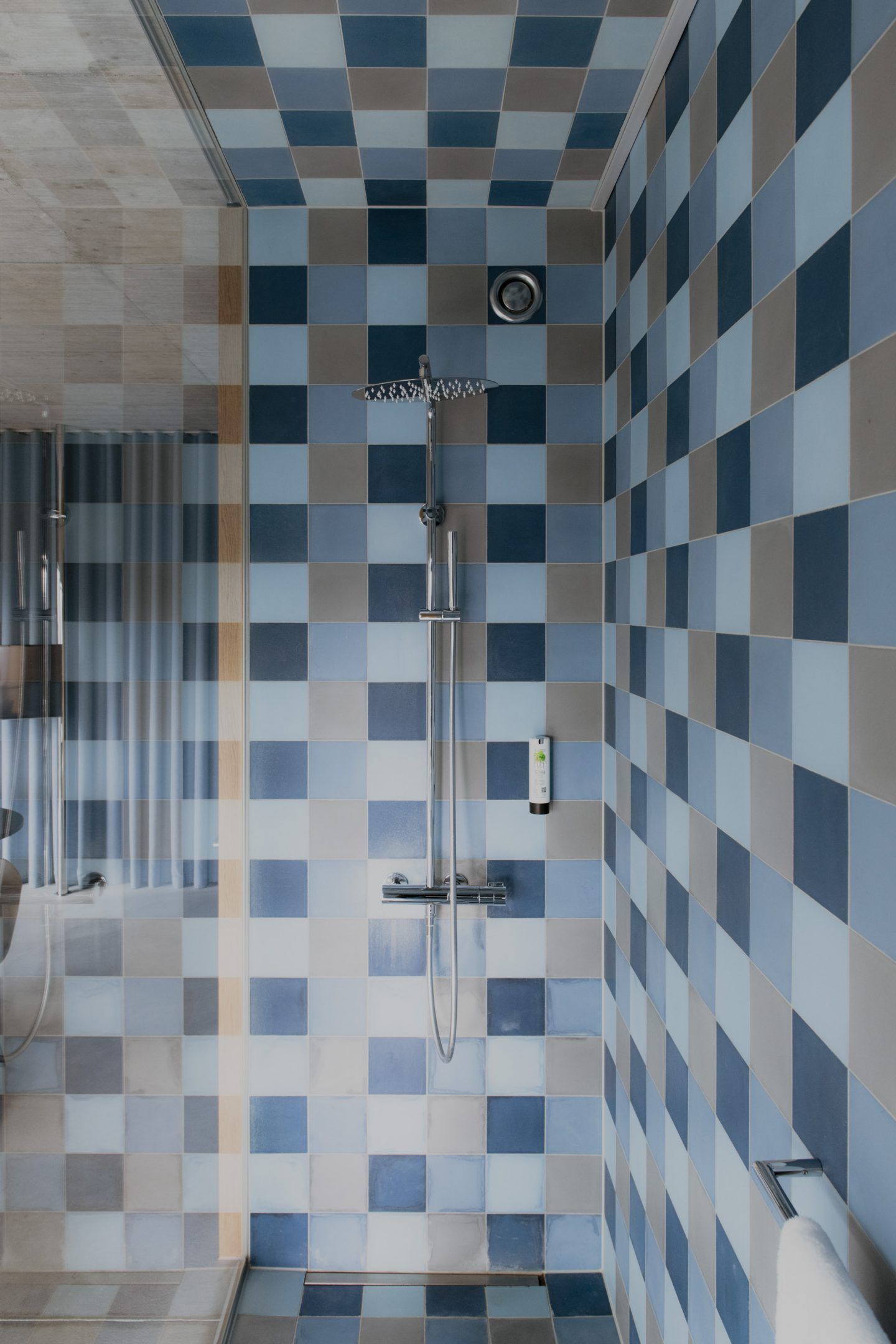 The highlight of a stay at Placid is the sense of retreat its location—and elevation—offer. Though it's only a convenient 15-minute tram ride into the city center, and a two-hour train trip to reach the Alps, the hotel is enveloped in tranquility, which reveals itself upon the drawing of thick teal curtains at sunrise, which give way to panoramic views over Zurich and the mountains that fringe the city. Days begun at Placid are imbued with a sense of possibility that only a deep night's rest in a setting of total comfort can bring.
ADDRESS
Placid Hotel Zurich
Buckhauserstrasse 36
8048 Zurich
CONTACT
Tel.: +41 58 204 90 90
Website
This story is the seventh in a 12-part travel guide to Zurich,
created in collaboration with Zürich Tourism.
Follow the series and discover the city here.