On what was once the site of a machine factory, Maschinenfabrik Oerlikon (MFO) in Zurich-Nord has today been transformed into an architectural oasis for the public to enjoy—a bastion of urban development that carries its location's former purpose into the cutting edge of urban renewal.
The heart of what is today MFO-Park is an atrium constructed from double-walled latticework steel that stands open on three of its sides, and is covered by a trellis of climbing plants that create an enchanting interplay of fragrance, light, and shadow—like the lush Virginia Creeper that transforms from bright green to shades of golden as summer melts into autumn. A rooftop sundeck offers panoramic views over the surrounding development of Neu Oerlikon and northern Zurich. The park's dramatic design makes it an ideal backdrop for open-air concerts, film screenings, and performances.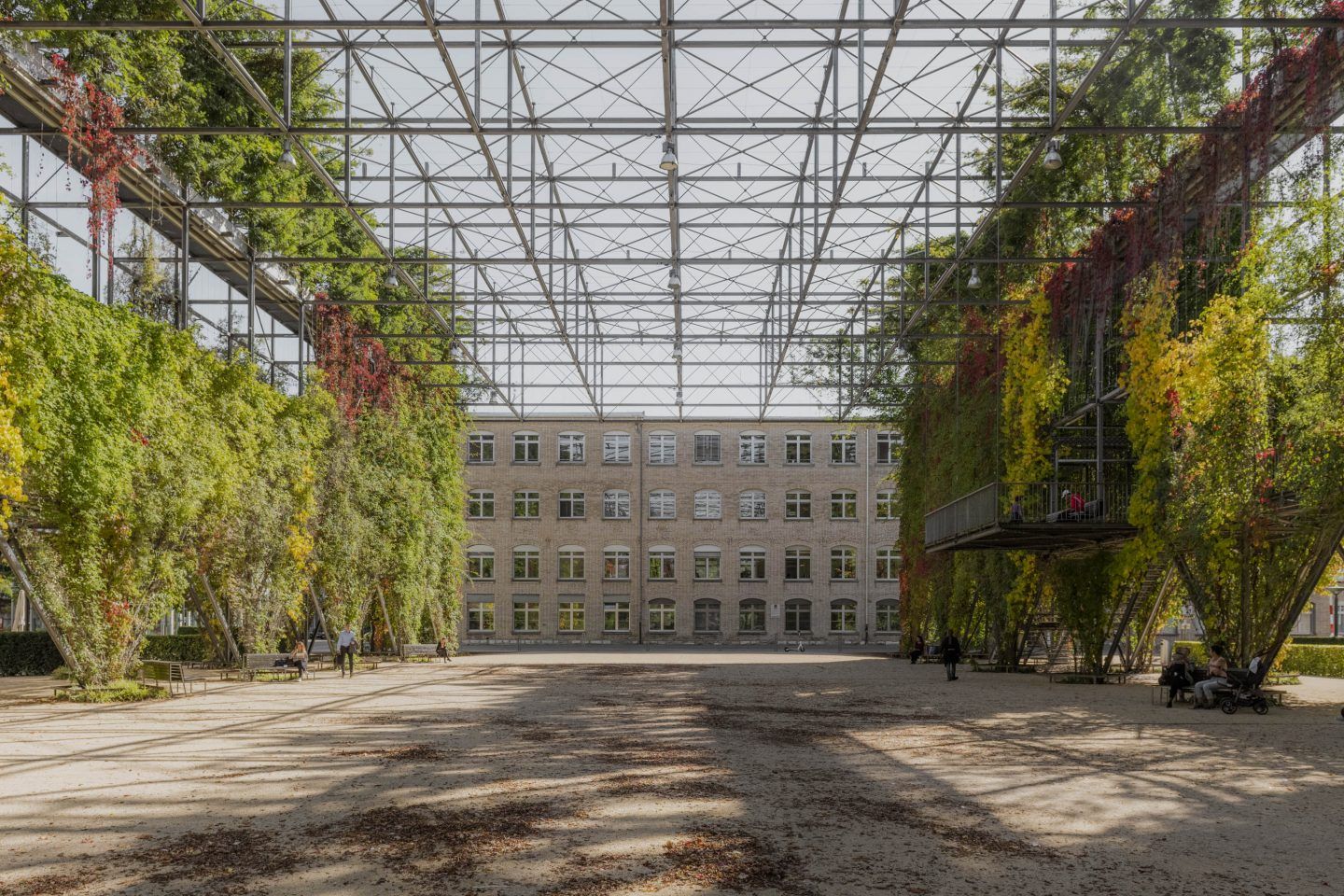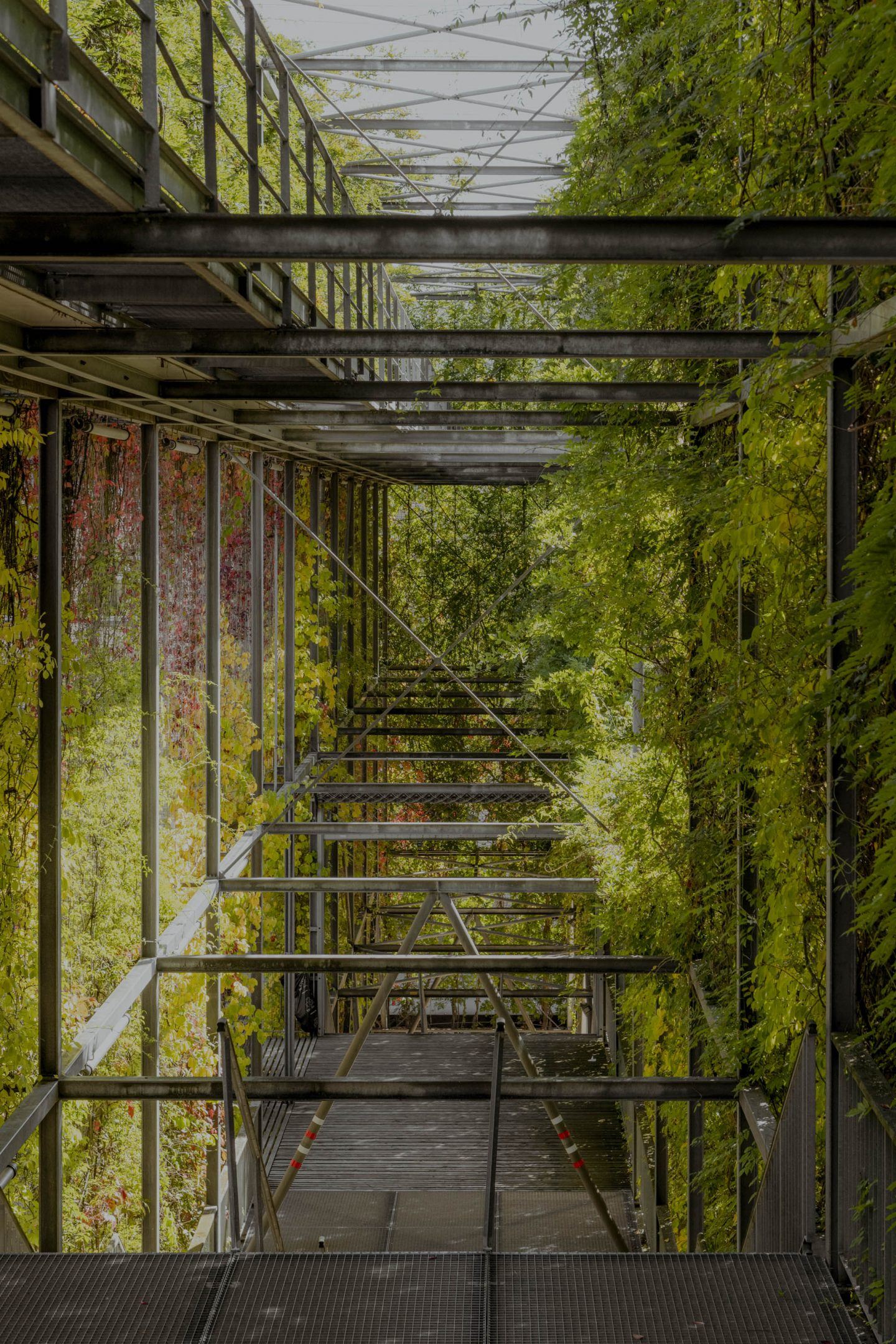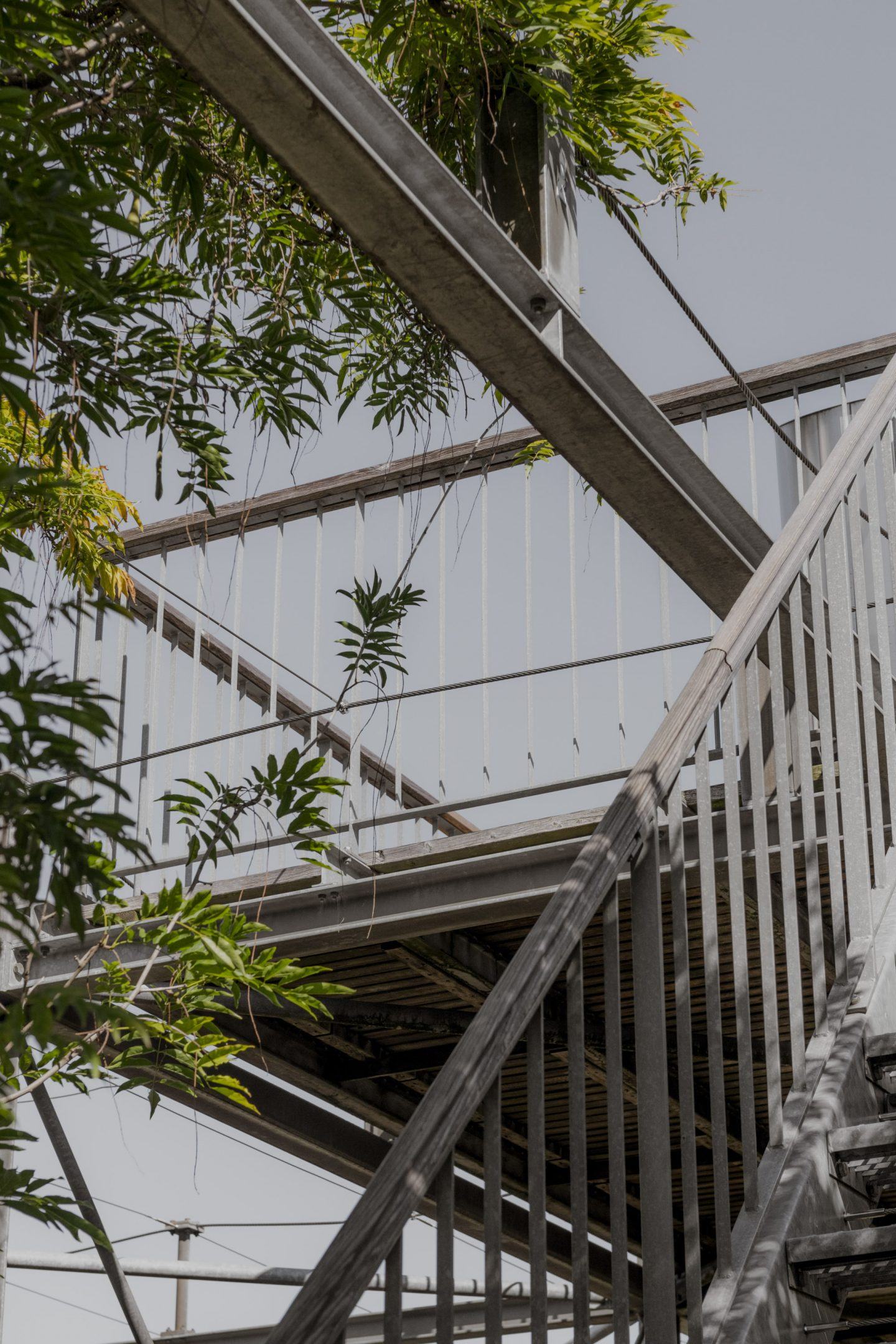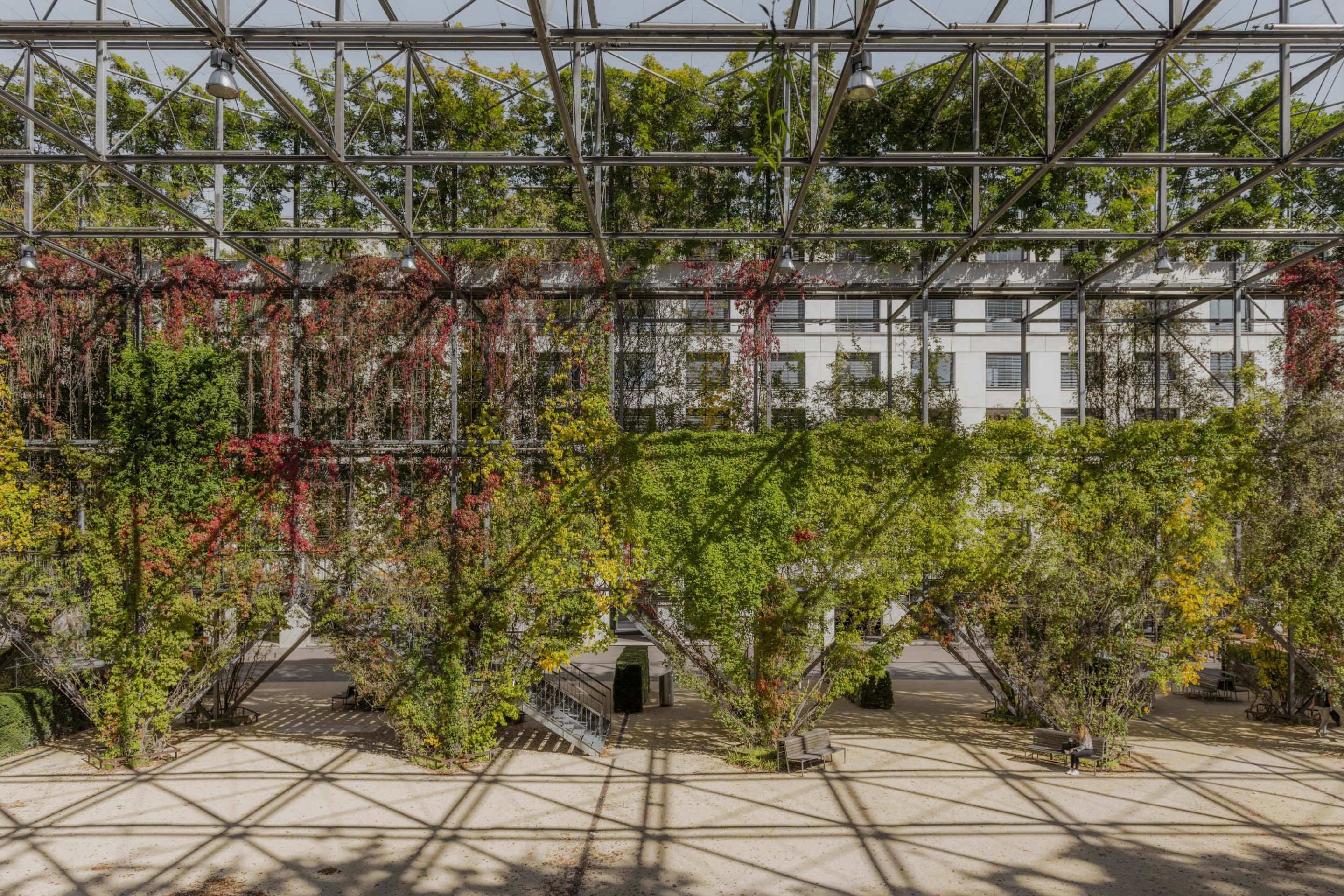 In 1998, as the City of Zurich was planning for the transformation of the industrial northern district of Oerlikon, formerly an independent municipality, it tendered a series of urban planning competitions for four former zones, which were to be transformed into inviting public spaces, serving as places for relaxation, exchange and above all, quality of life for the new residents, office workers, and commuters who would be traversing the neighborhood on a daily basis. The second of those competitions was for the revitalization of the MFO-Park—short for Maschinenfabrik Oerlikon (Machine Factory Oerlikon), an engineering company that produced electric locomotives that operated for around a century.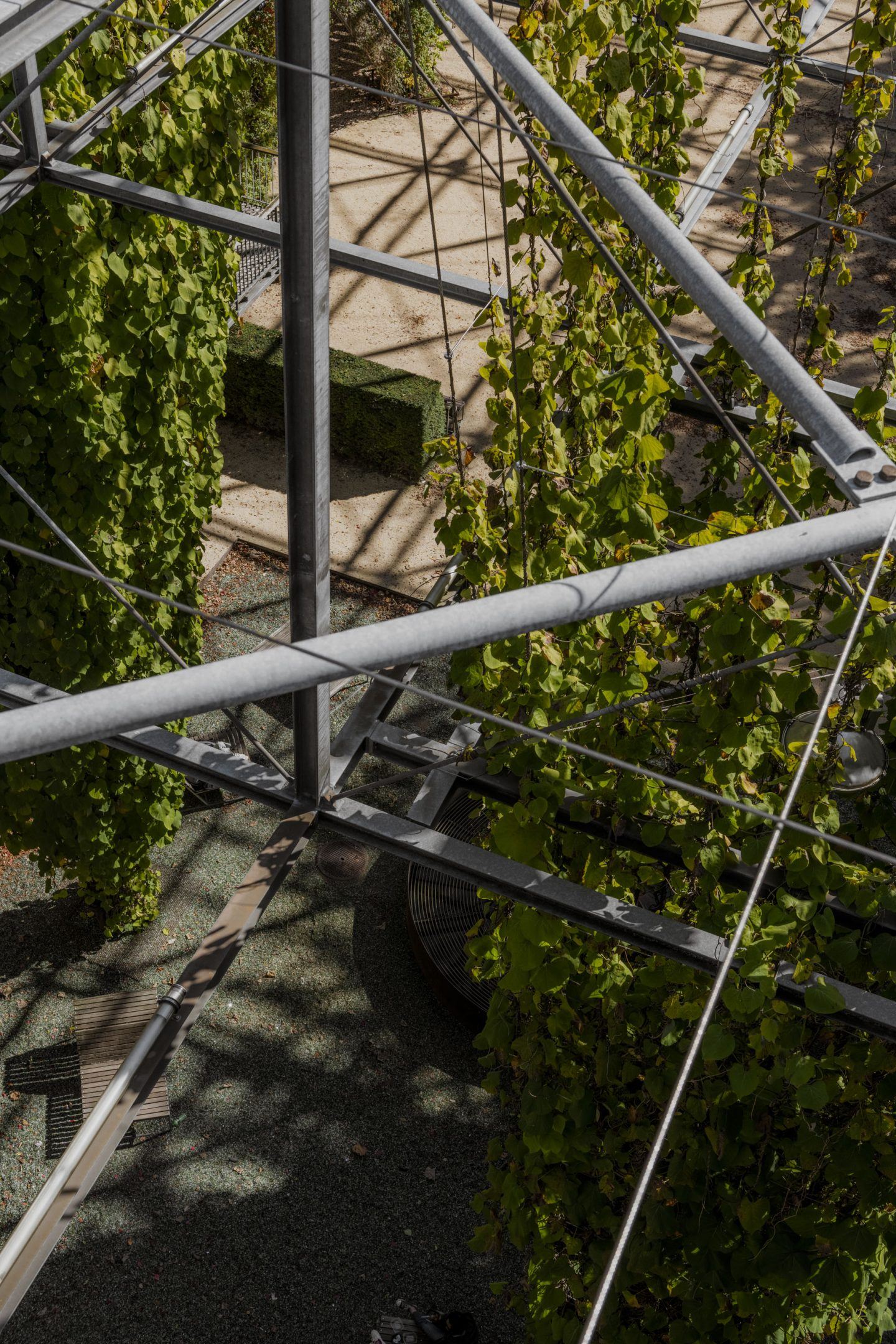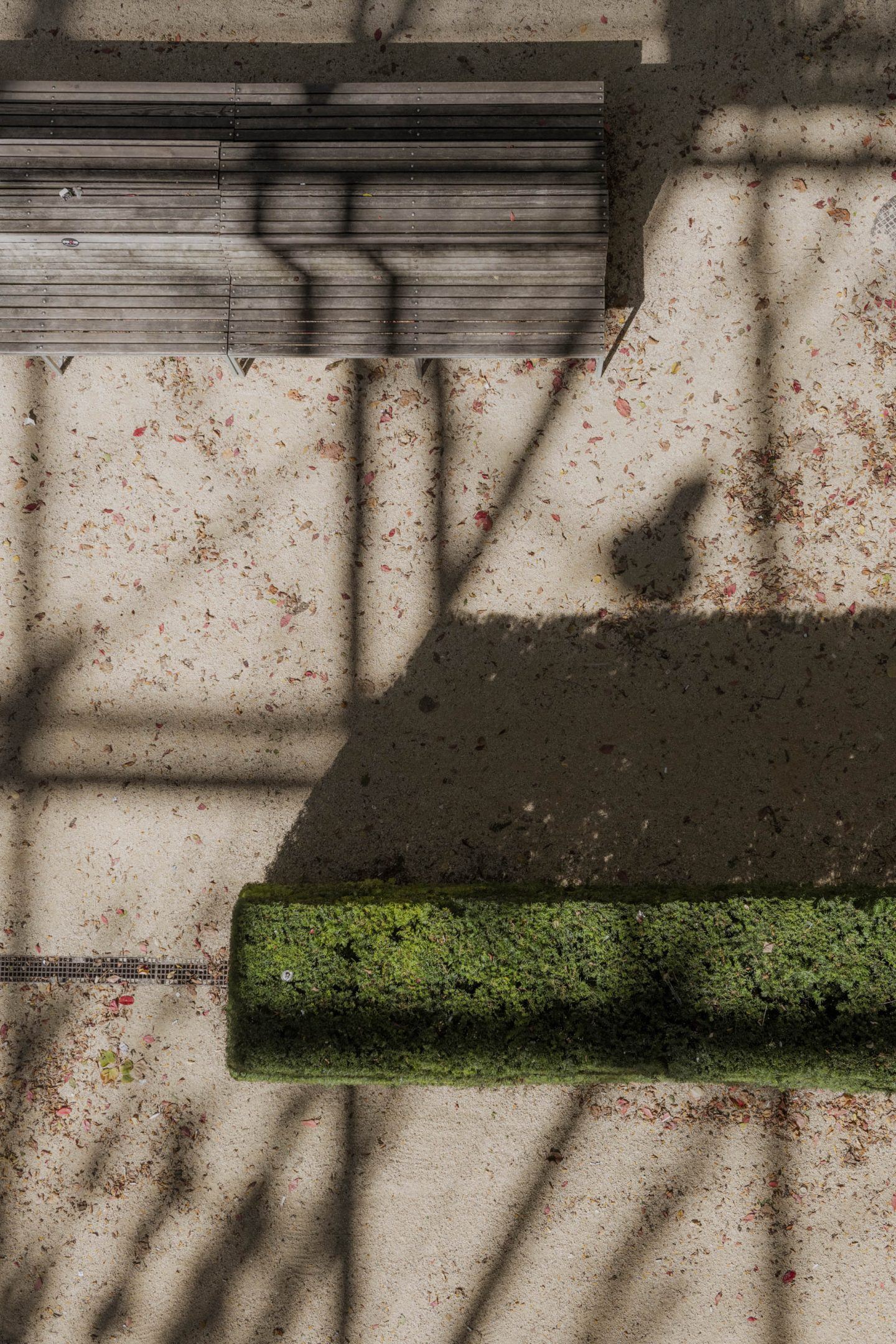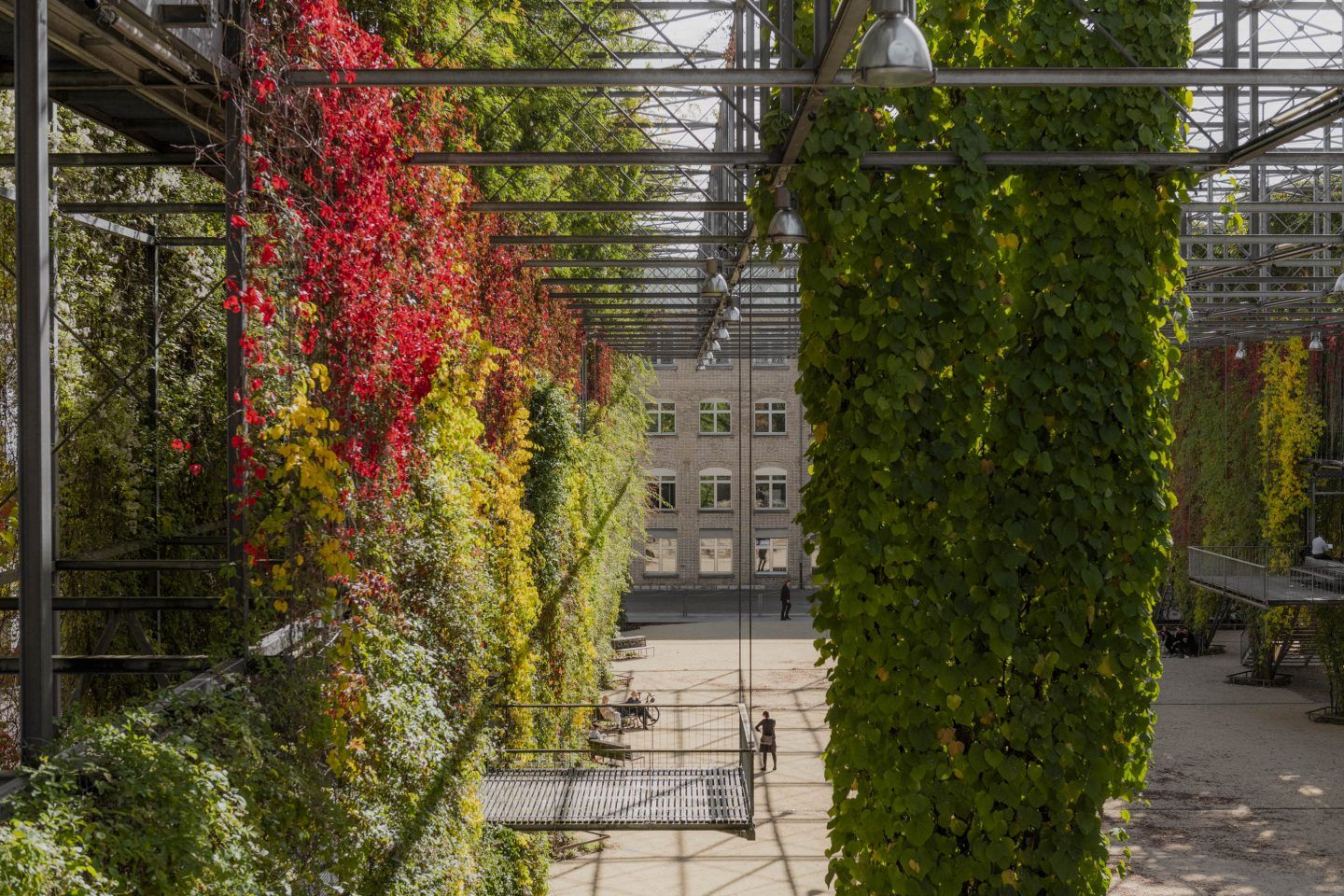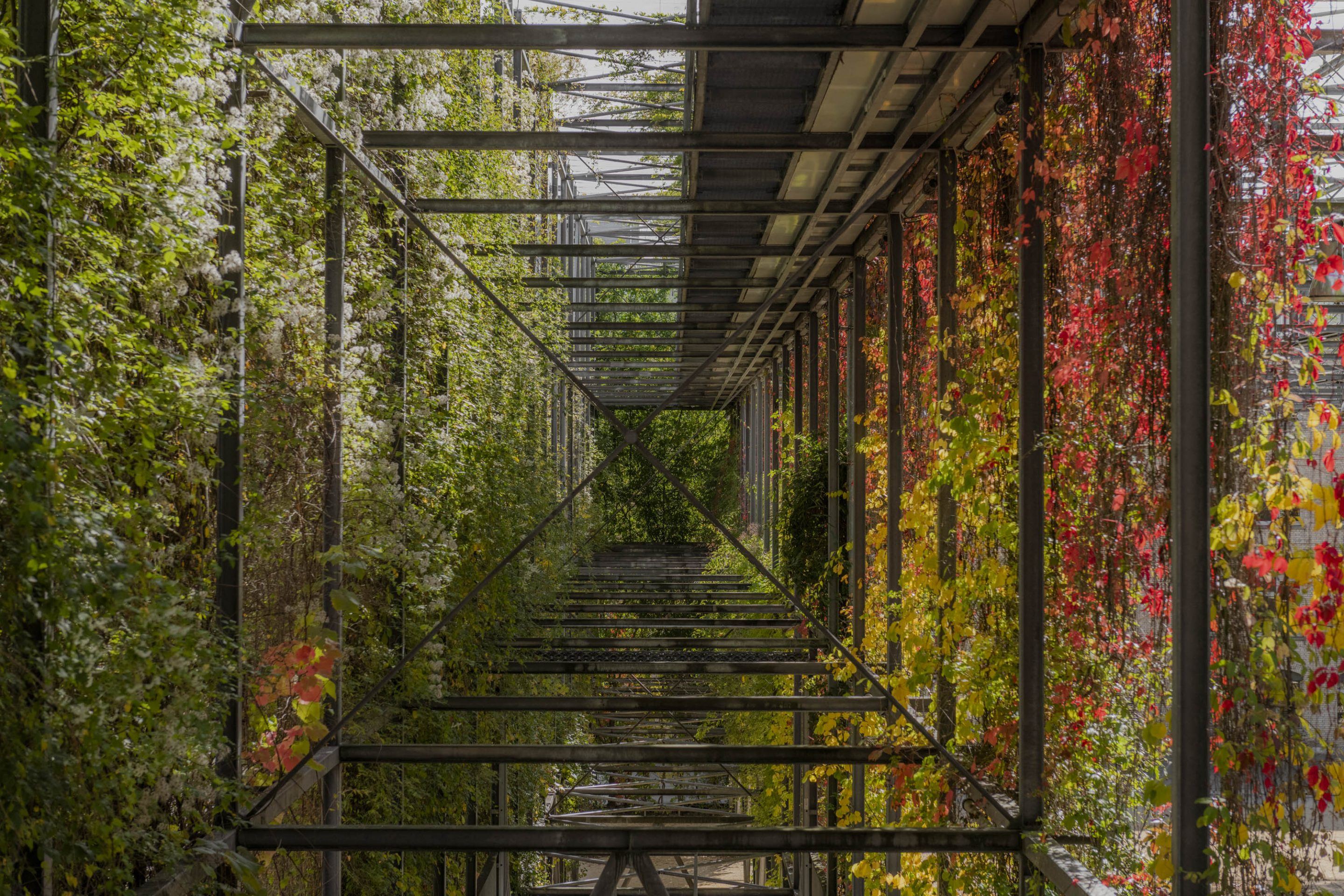 Architects Burckhardt+Partner and the landscape architects Raderschallpartner jointly won the competition with their proposal, which proceeded to be constructed in its first phase between 2001-2002. According to the architects, "In the course of industrialization, the entire grounds were at one time filled in with construction debris, sand from the foundry, and ash, and the plot had suffered from pollution." In response, Burckhardt+Partner and Raderschallpartner collectively devised a design to create a lofty structure that, whilst acknowledging this past in its form, would breathe new life into the space with an abundance of greenery, creating an open-air atrium in which light and shadow set the scene.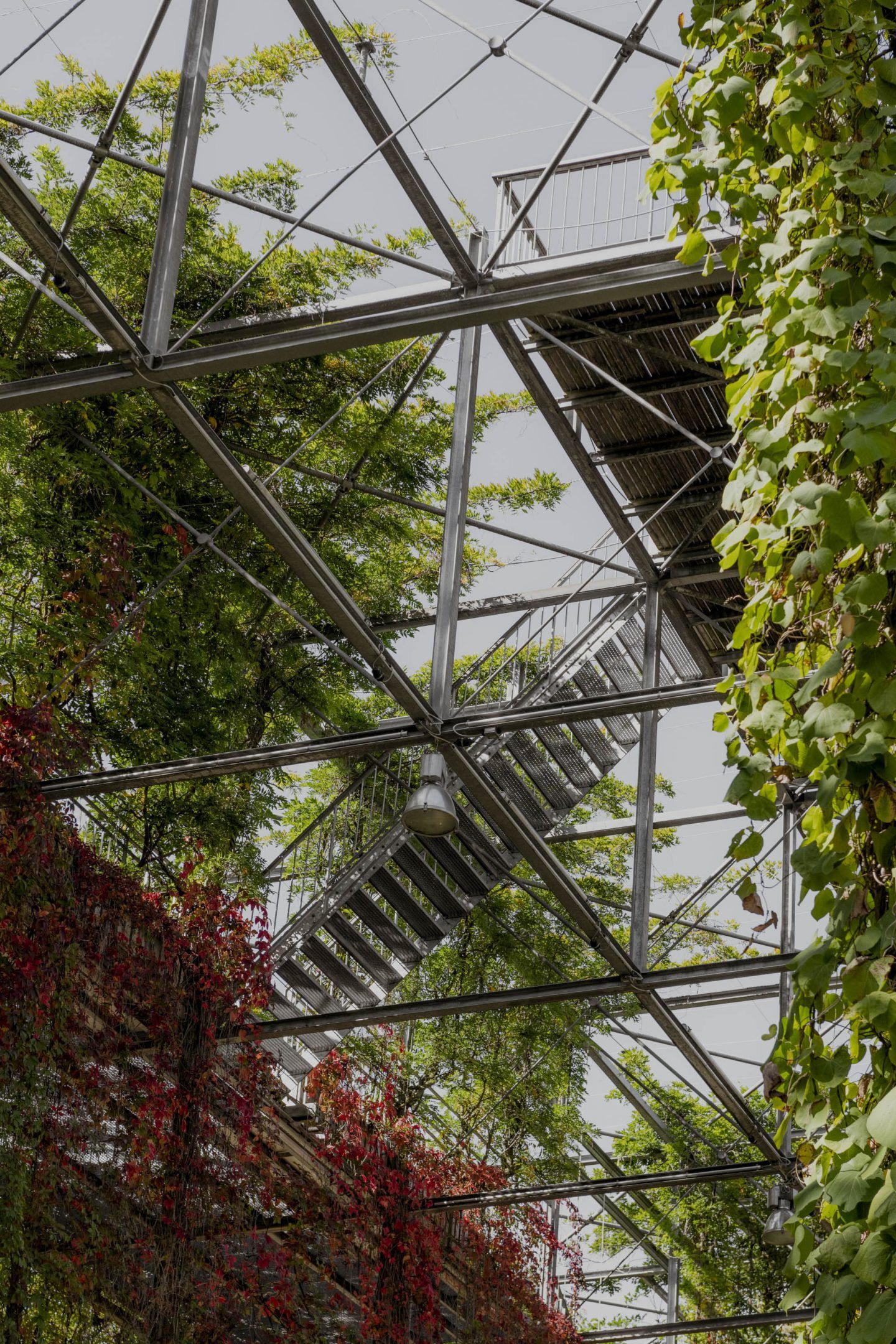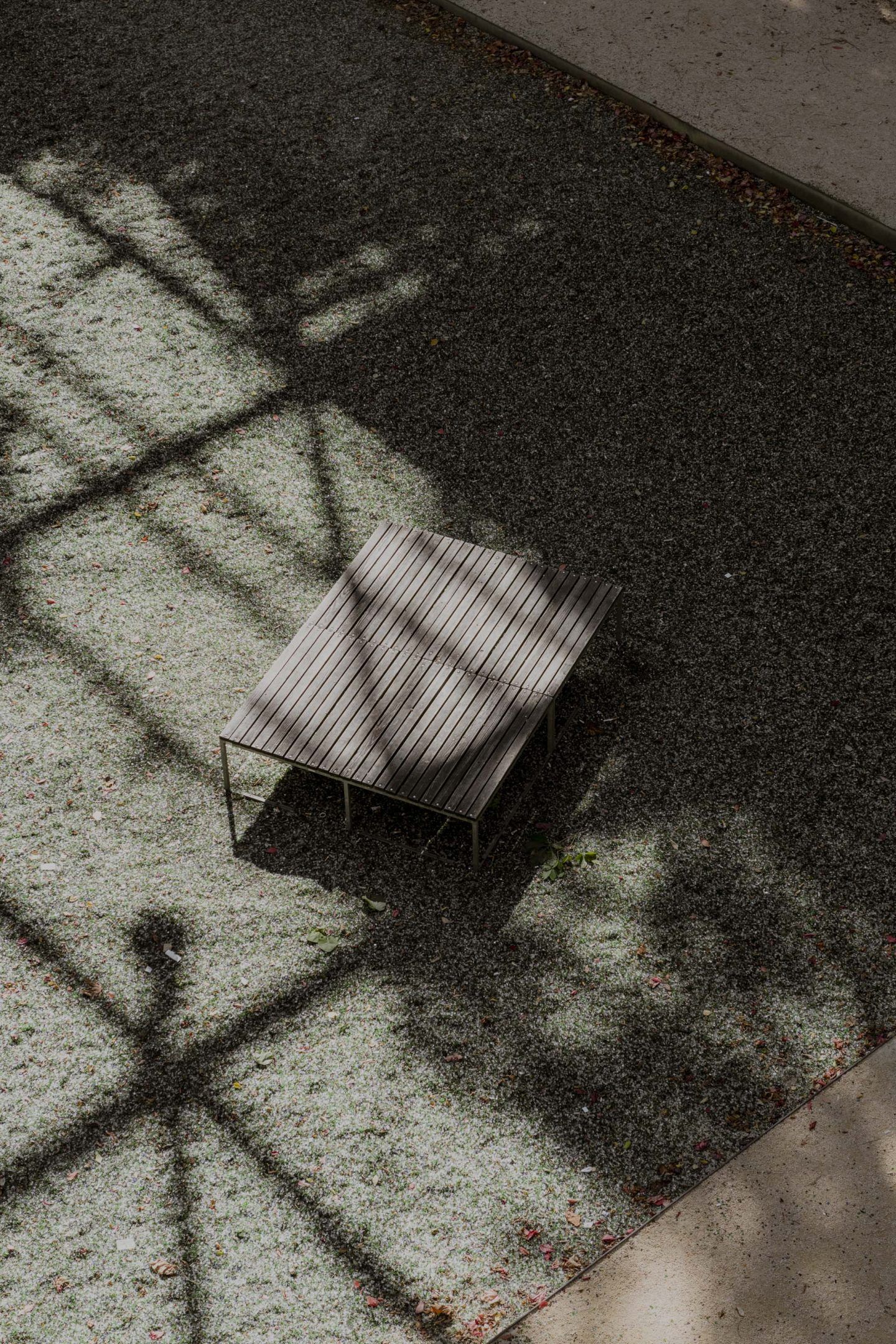 The resulting atrium was constructed from a "trellised latticework" of steel, standing tall at 17 meters high, 100 meters long, and 35 meters wide. Double walled and open on three sides, the atrium is veiled in a canopy of climbing plants, 100 different species in total. Wisteria, grapevine, pepper vine, and parthenocissus creep up the steel framework, contributing to shaping the structure, while a variety of others, among them honeysuckle, hardy kiwi, and pipe vines, were selected for their color, form, and scent. The plants are self-irrigating, with rainwater collected in an underground storage system to conserve water for dry spells. The nature of the atrium changes with the seasons—from blooming green draped with lilac wisteria in spring to burnished autumnal tones. All throughout, an interplay of light and shadow casts graphic patterns over the pale clay ground of the plaza, creating temporary and ever-shifting spaces amidst beech and yew hedgerows.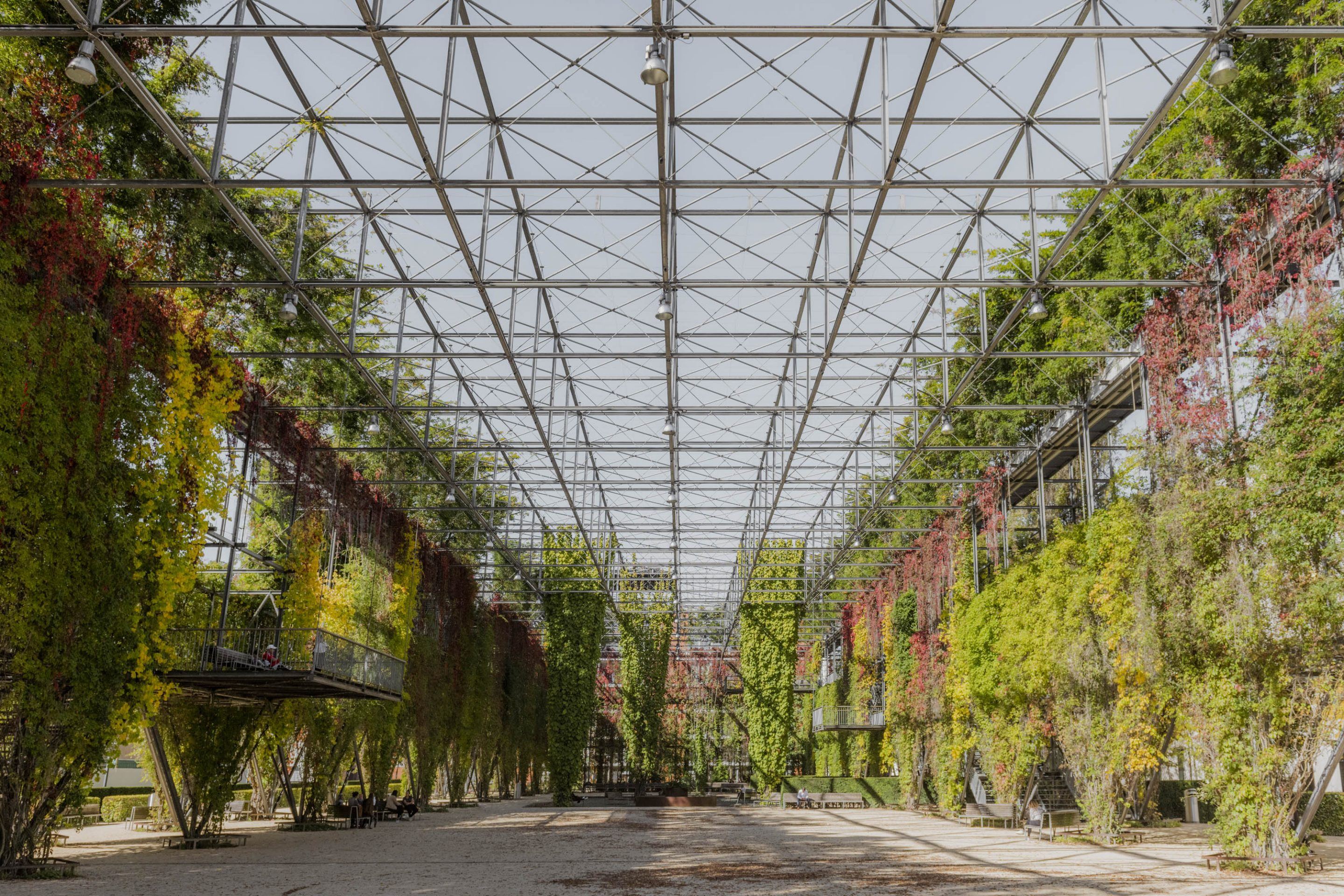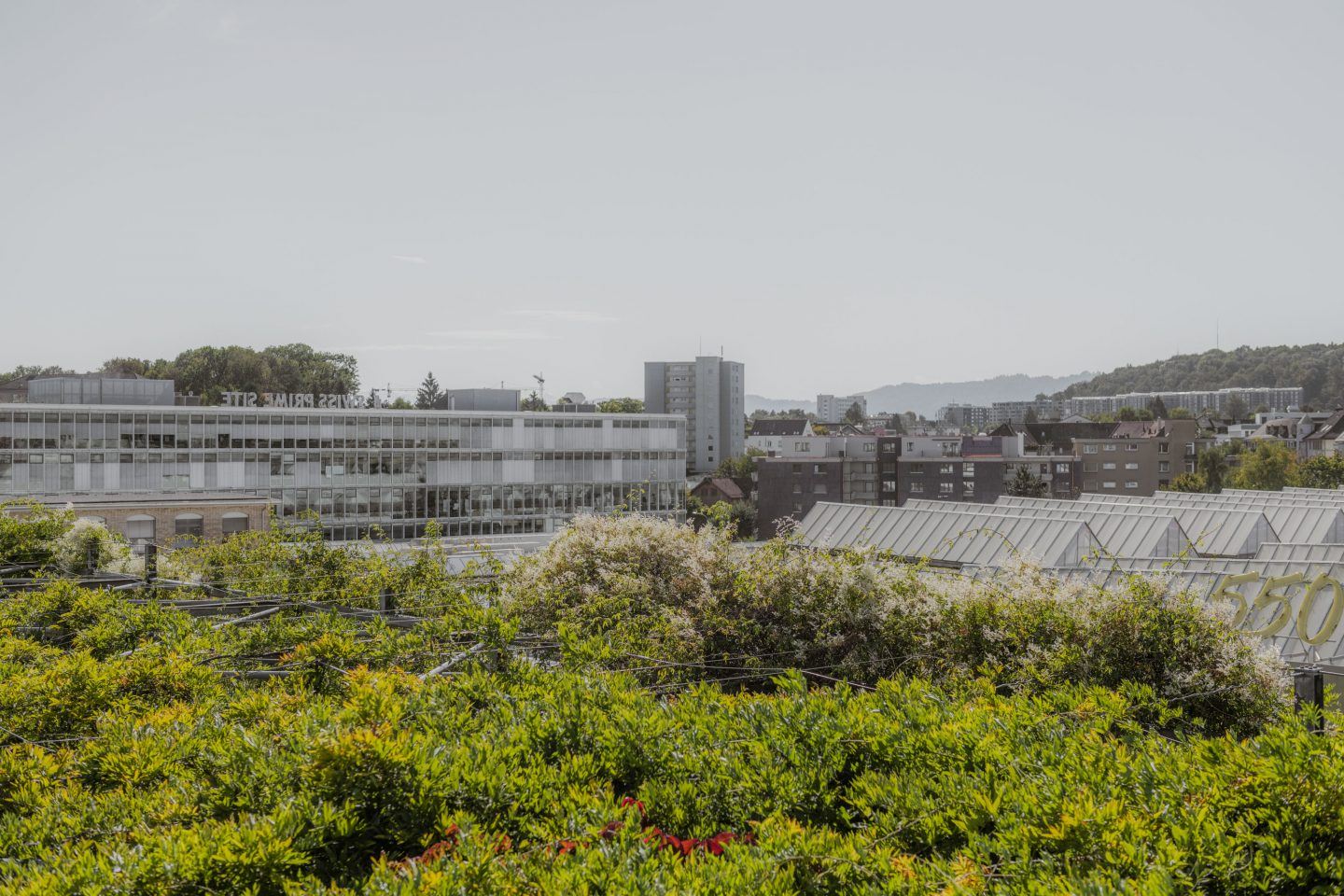 MFO-Park is free of any defined purpose, allowing the imagination of those passing through to bring it to life. Its staircases invite the public to ascend the structure, taking it in from the different perspectives of its hollow corridors, loggias, suspended balconies, and sun deck, which offers panoramic views over the surrounding neighborhood. Here, friends can be met, lunch enjoyed al fresco, the sun bathed in, or hours simply whiled away with a book. The poetic backdrop equally sets a fitting scene for the occasional film screenings, plays, or operatic performances that are staged here throughout the year, drawing Zurich residents from all around the city to this unique open space that has paved the way for urban revitalization, both across the city and further afield.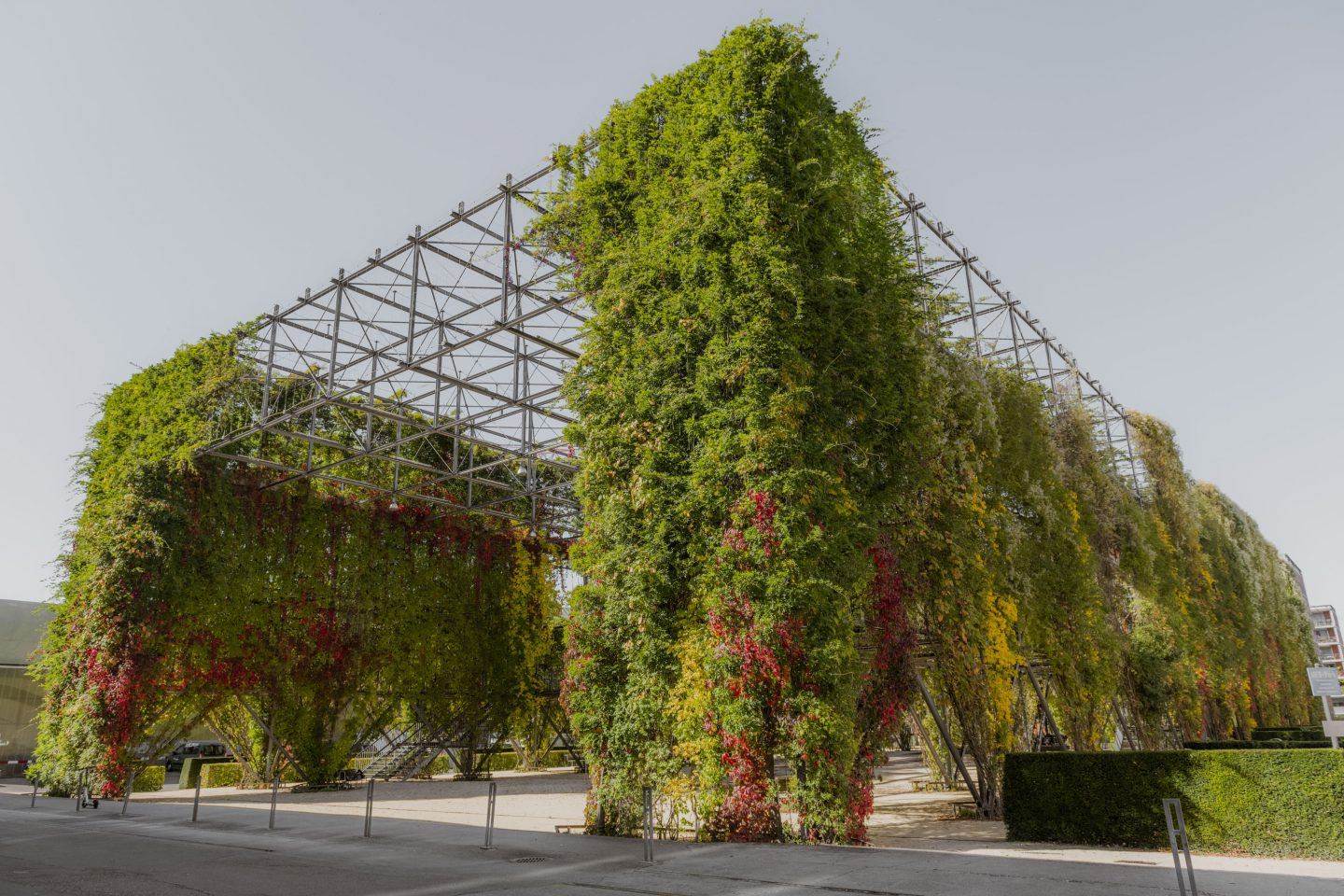 ADDRESS
MFO-Park
Elias-Canetti-Strasse
8050 Zurich
CONTACT
Website
This story is the tenth in a 12-part travel guide to Zurich,
created in collaboration with Zürich Tourism.
Follow the series and discover the city here.