A one-hour 'onsen egg' couched in pea foam. Chilled beetroot soup with roasted Piedmont hazelnuts and a splash of chive oil. White asparagus with beurre noisette and kombucha vinaigrette. Charcoal-grilled sourdough bread. These concoctions only offer a teaser of what discerning diners may have the pleasure of experiencing during an evening at Gamper.
The small restaurant in central Zurich's District 4 takes no reservations, and offers no à la carte options. Instead, diners submit their evening to the expertise of chef Marius Frehner, whose menu changes from day to day. His gastronomic concept, however, remains constant: A steadfast commitment to sustainability, taking guests back to the basics, and a reminder to the palette that when ingredients are of the highest quality, less is always more.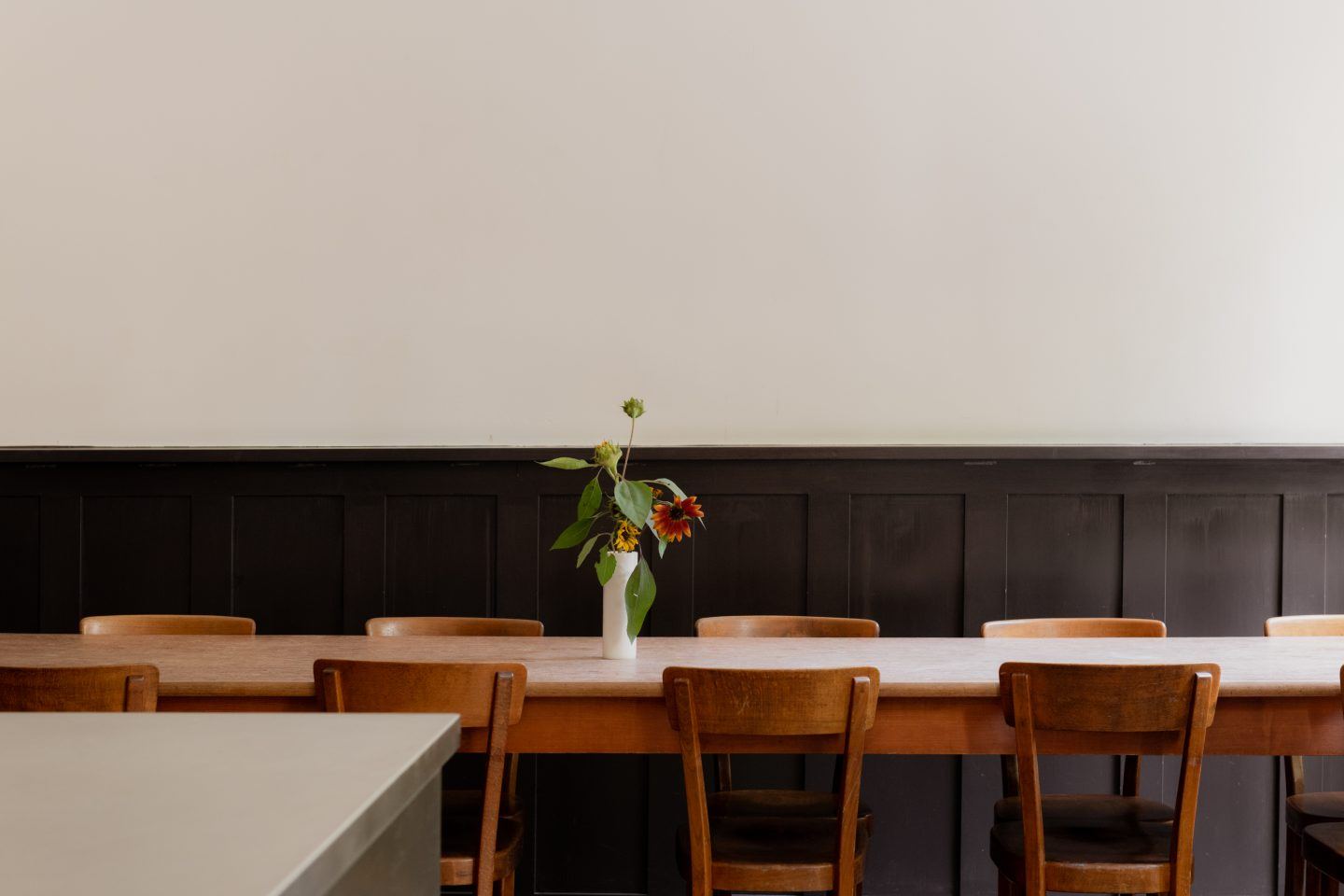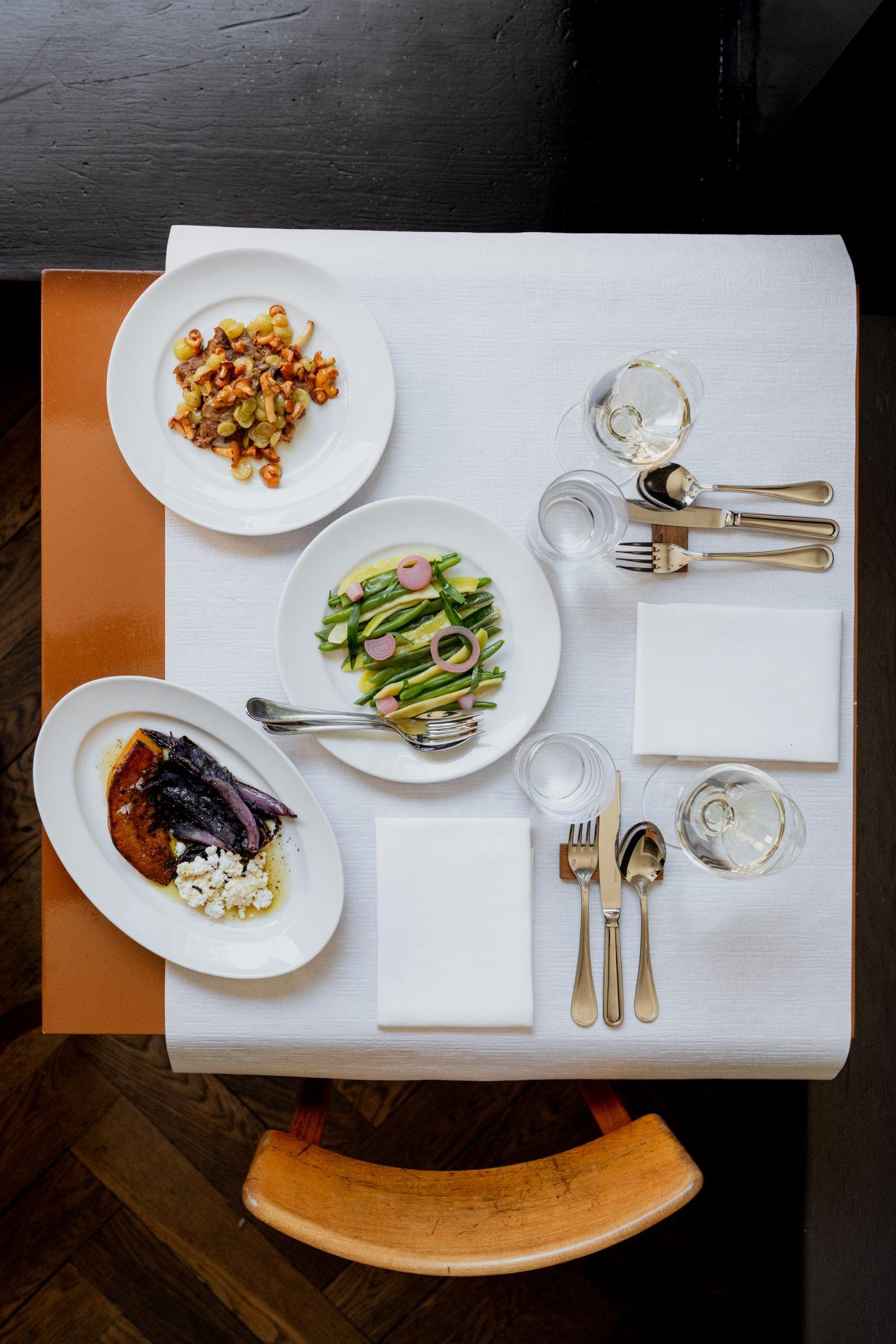 Guests at Gamper flip through the wine section of their menus to find only three listings in the food section: Surprise Menu, Olives, Salsiccia. Of course, the second and third items are there to satiate diners before they submit themselves to the unknown thrill of the first—a crescendo of vegetable-focused dishes whose composition is at the whim of chef and owner, Marius Frehner. The chef is an affable culinary rebel who—whilst having plenty to say about the state of food production today—prefers to let his cooking do the talking. His style of cuisine evades traditional gastronomic categorization, and instead weaves together elements of Frehner's values, interests, and experience. As a young chef, he trained under David Martínez Salvany of Hotel Greulich before working at restaurants across Spain, notably the renowned El Celler de Can Roca, the Catalan restaurant famed for pioneering molecular gastronomy—a recipient of three Michelin stars and the same number of World's Best Restaurant awards.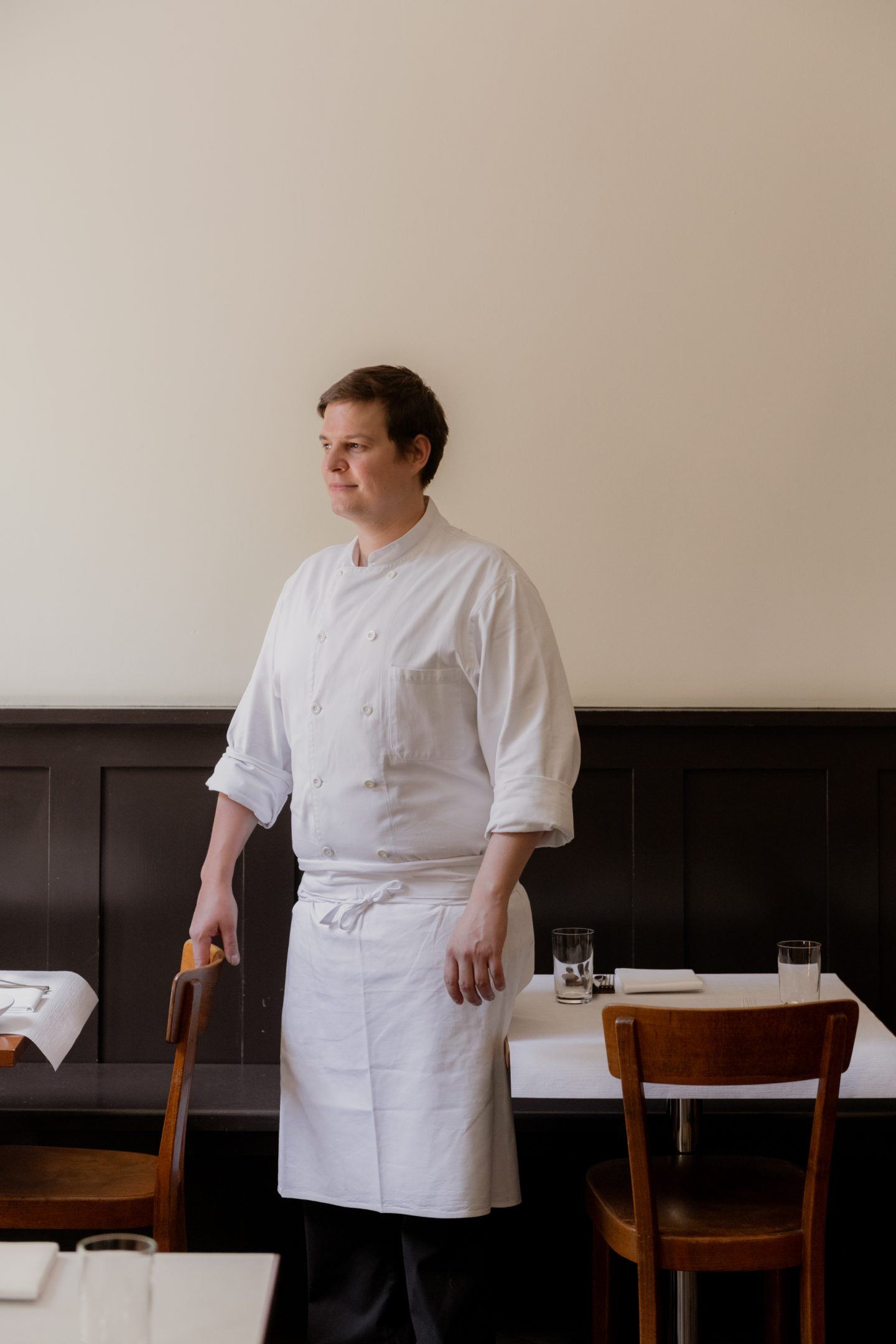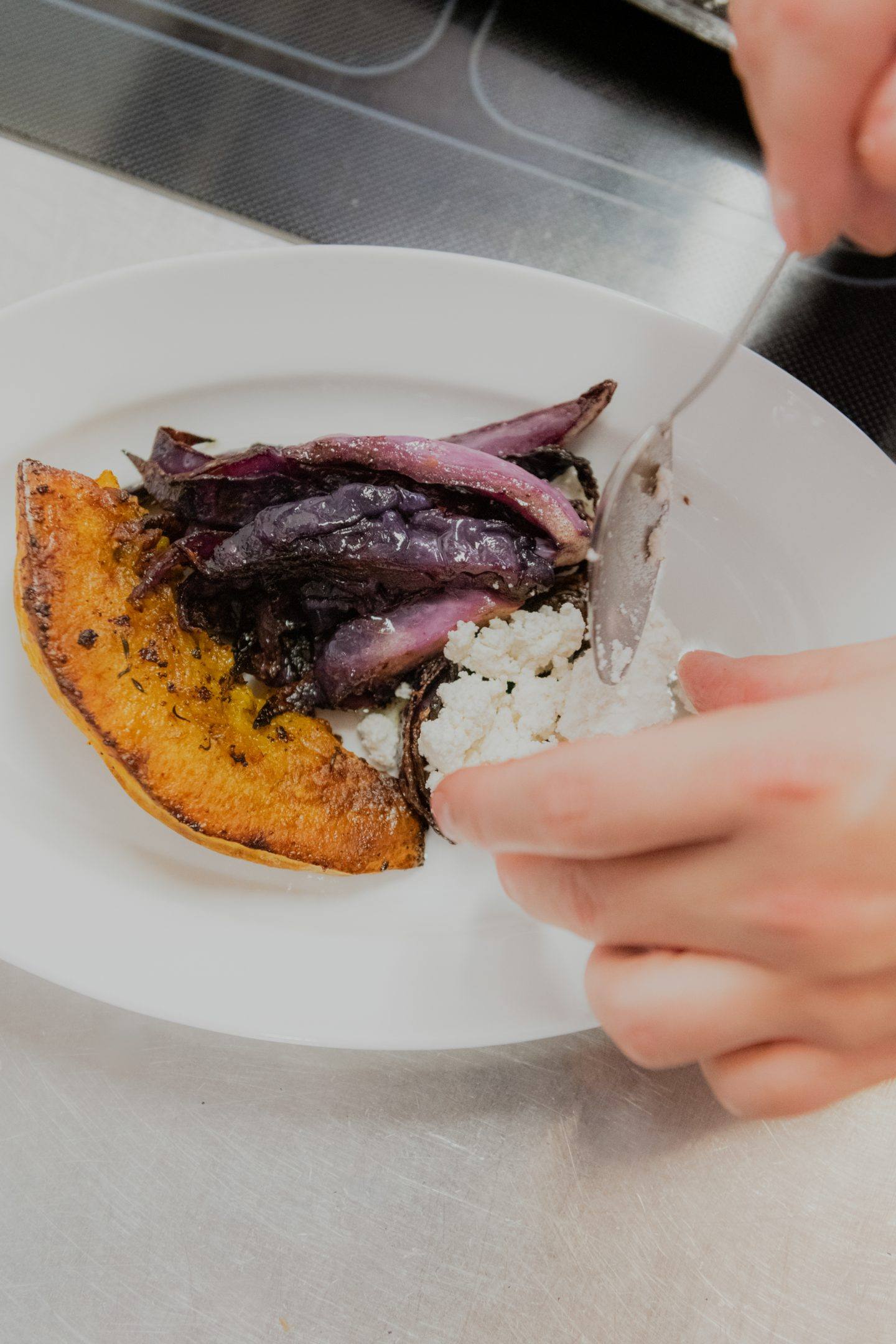 Whilst deeply appreciating his training at Can Roca—it was there he discovered his passion for cooking over the open embers of a charcoal grill, for example—Frehner does things a little differently in his own kitchen at Gamper. Notably, he takes a seemingly relaxed approach, often finalizing the evening's menu on the same morning. His concept is simple: "I just wanted to open a good restaurant where you can eat really well. No reservations, just come by. Everyone's welcome." Frehner's decision to run Gamper as a no reservations restaurant is an uncommon one to make in Zurich, where little is traditionally left to chance when it comes to making evening plans. Yet Gamper sees the move as a 'natural filter' for the attitude of his clientele. "Complicated guests who aren't prepared to take a chance and come by spontaneously aren't the kind of people I want in my restaurant," he says, smiling. "I just want to cook."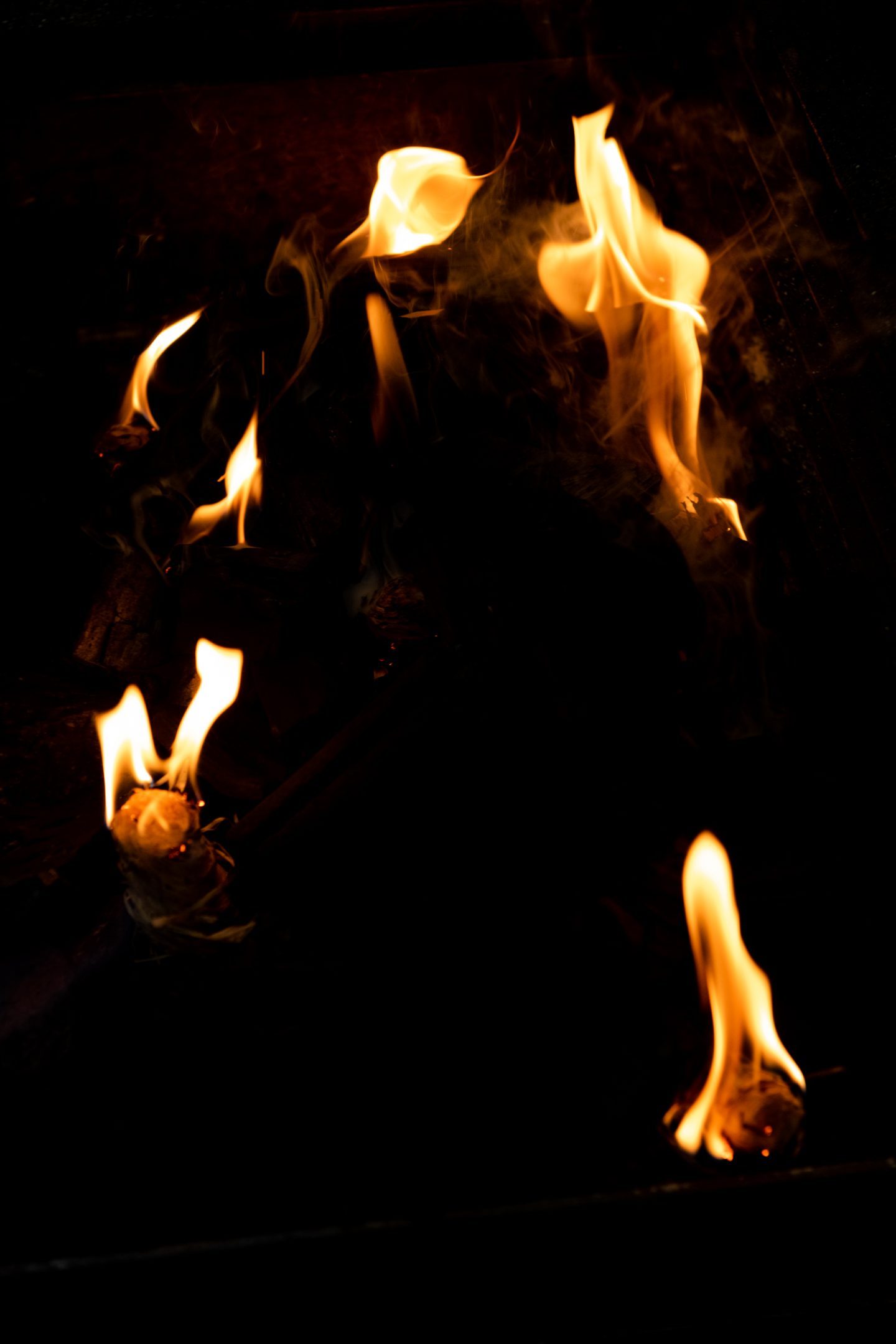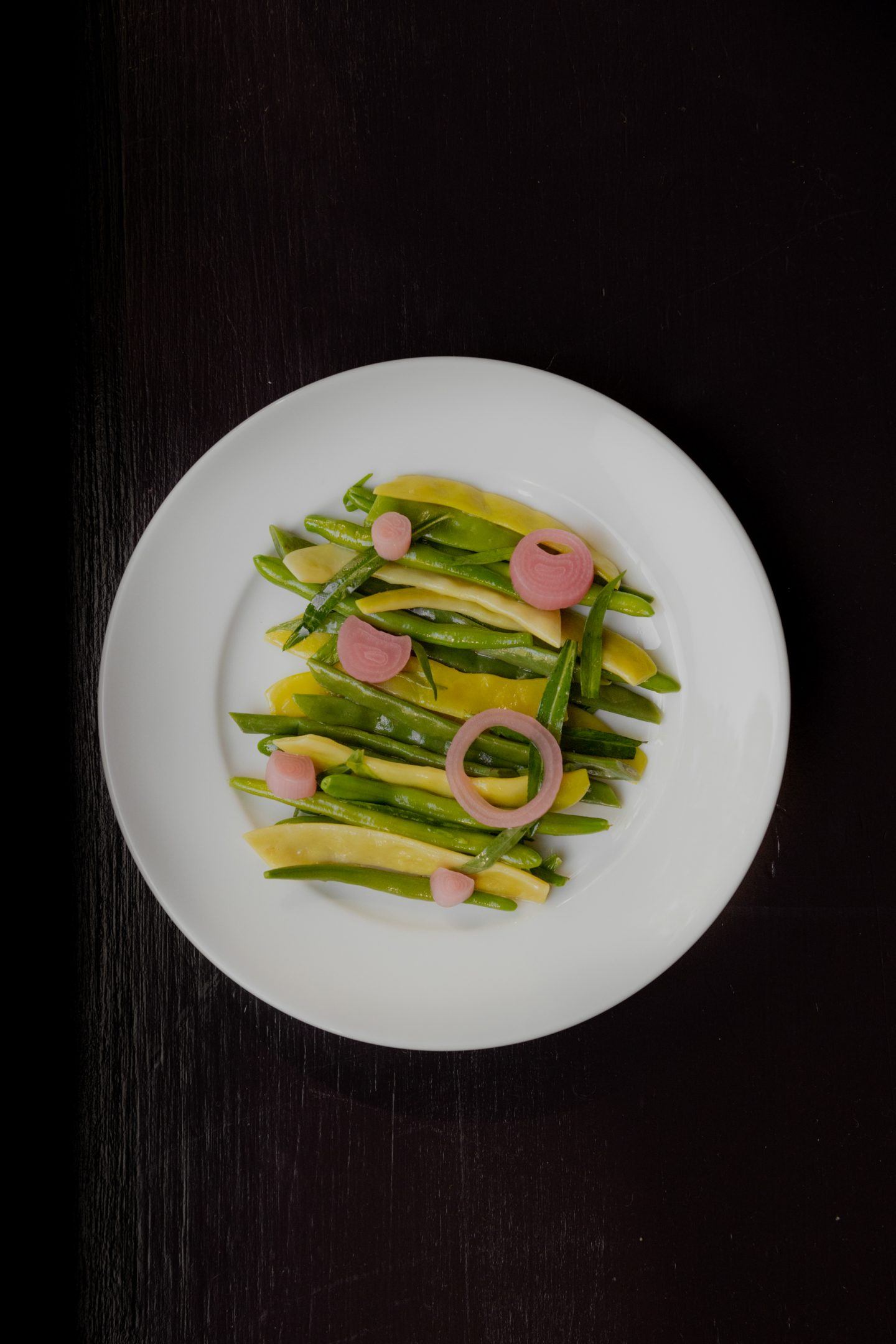 The lighthearted sentiment of this statement belies Frehner's serious investment in food production, an issue at the heart of his relationship with cooking. He spends a lot of time thinking about contemporary western societies' relationships to food, and takes particular issue with the race to the bottom when it comes to the prices and quality (or lack thereof) that consumers have come to expect from industrial food production. According to Frehner, we've become disconnected from how what we eat is produced, and the supply chain required to get it from the field or the farm to table. "Look at how things have changed, even in this century," he says. "After the war, you went to work to earn money to eat. Food was considered fuel for staying alive. Today, we go on holiday, need the newest iPhone, and pour money into gym memberships. Yet we don't think twice about what food we're eating—what we're putting straight into our bloodstream. We insist on paying the lowest price for it, and on needing it fast."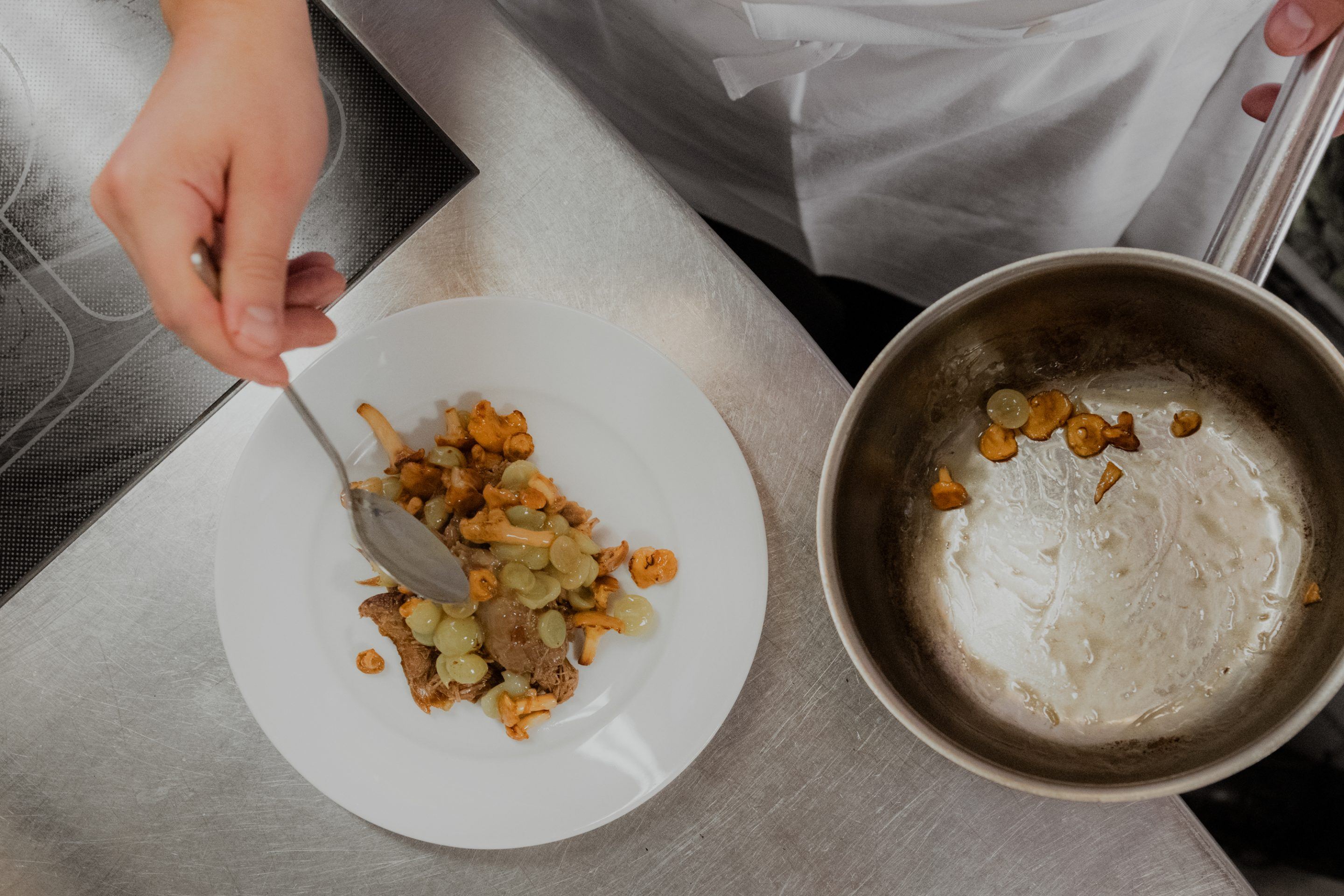 Amidst a climate of late capitalism and hyper-globalization, expectations around seasonality and regionality have become distorted too. "Avocado or tuna tartare on the menu in Switzerland? Forget it," he says. "There are no excuses anymore for that. If you take food seriously, and have passion for your craft, then if your path doesn't lead you to work sustainably and care for the planet, you must have your eyes shut." According to Frehner, it's time for societal awakening to the real cost of food—both its production and consumption. His contribution to furthering this aim pivots on a deep sense of accountability for every single ingredient that comes through his kitchen consideration of where his products come from, and how they have been created. This means establishing strong and mutually beneficial relationships with his suppliers, which he is in frequent contact with, and often visits personally—to pick up bottles of wine from vintners, for example, or to meet the cows whose milk he will turn into fresh cheese.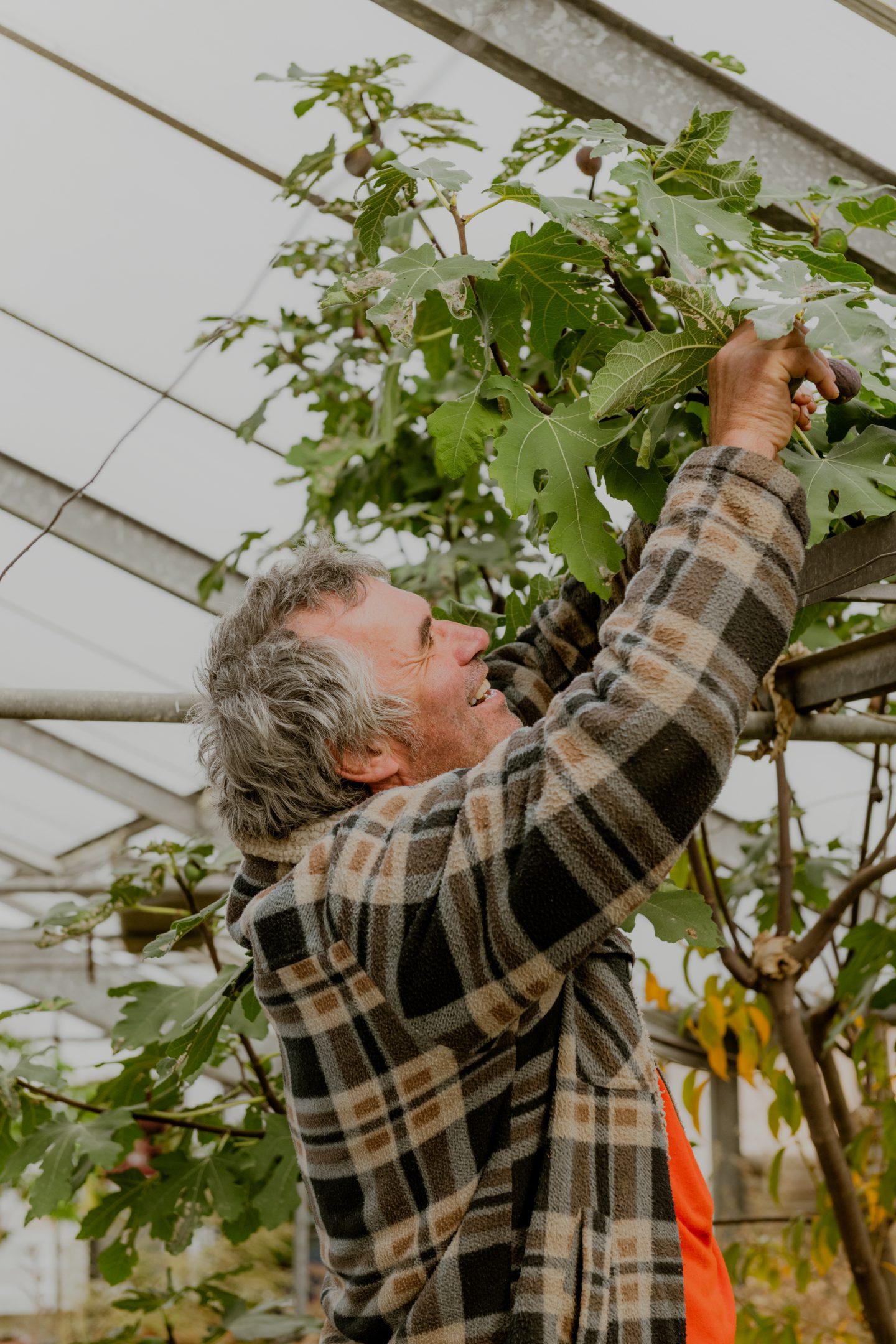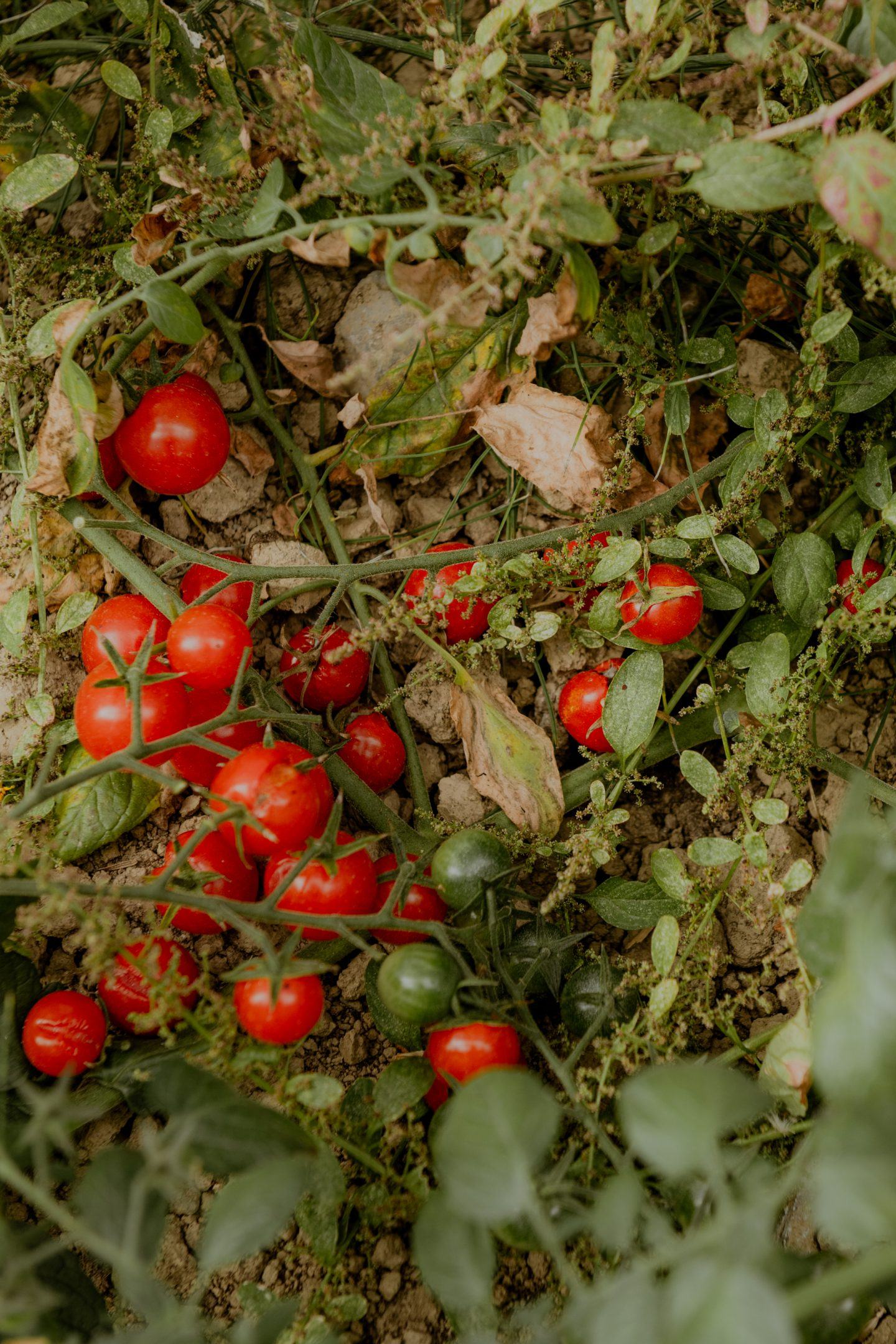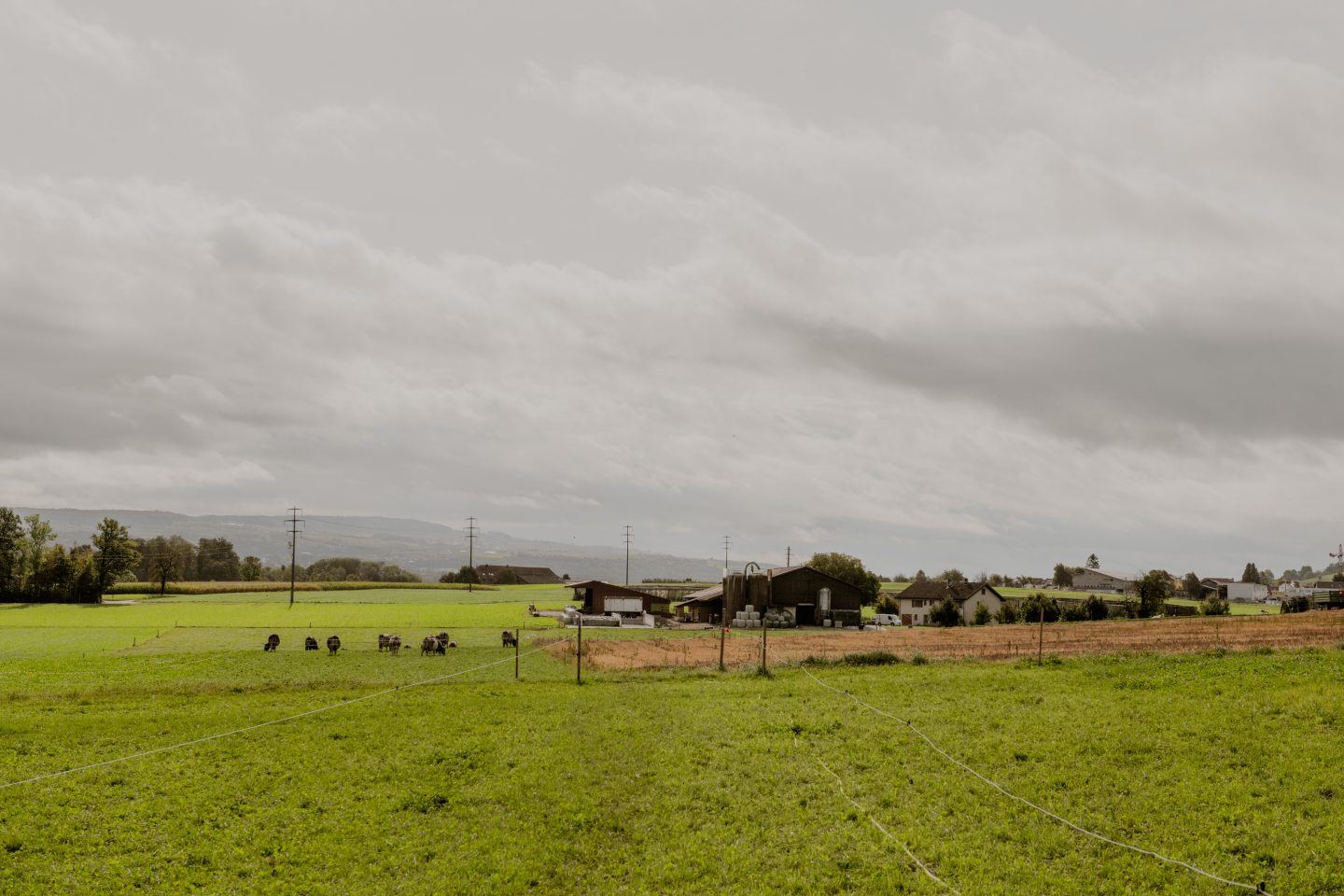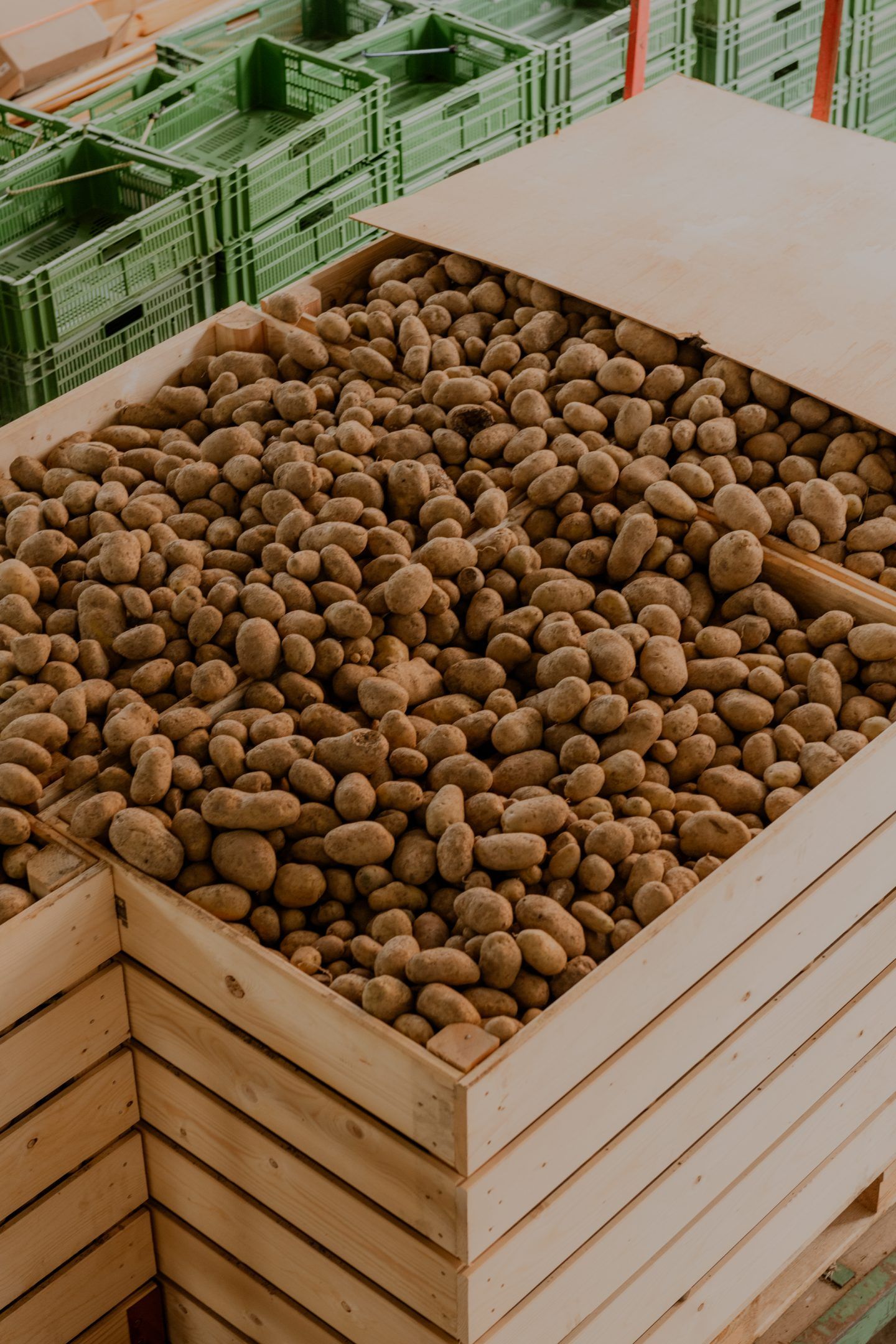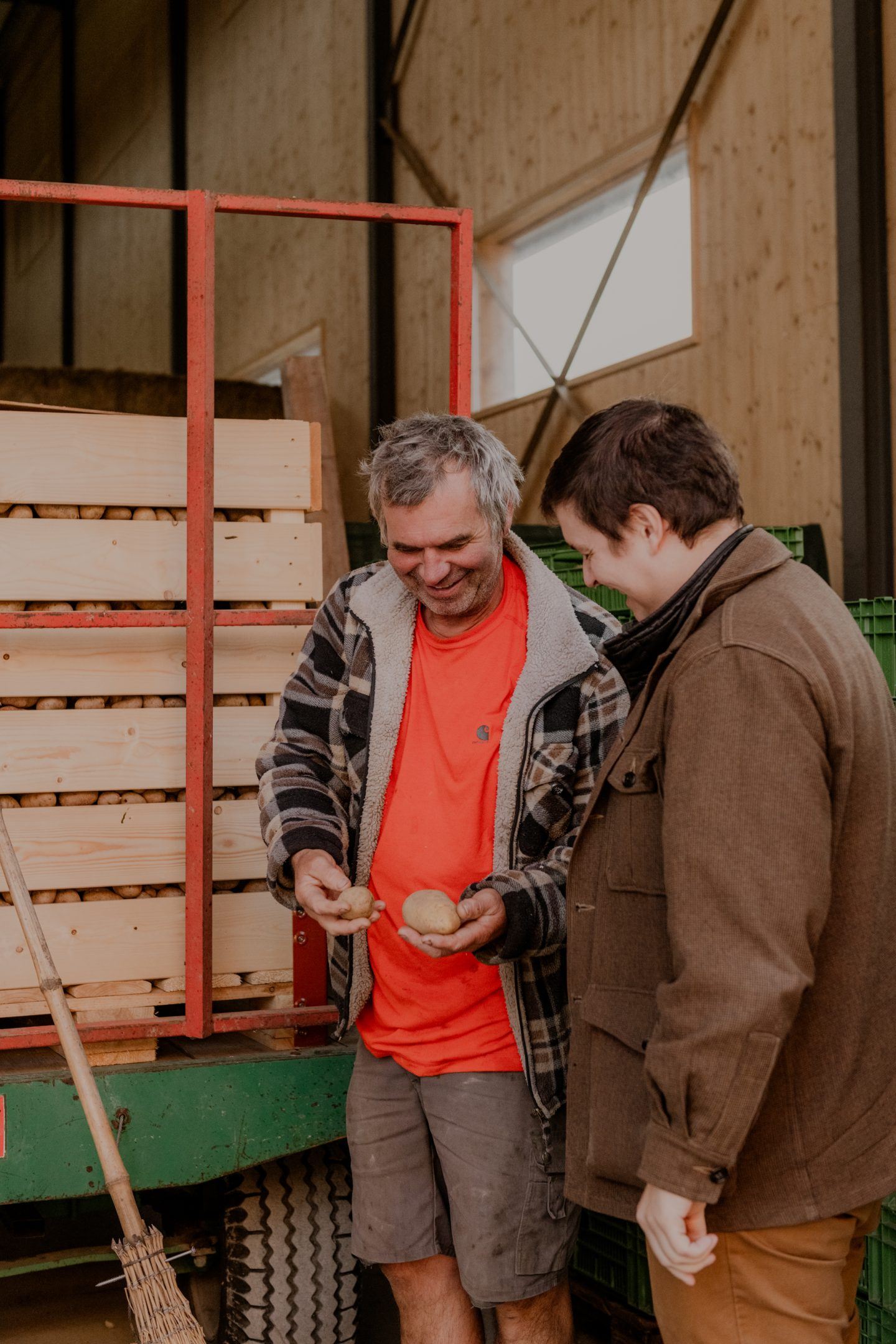 There is one organic farmer who sets the bar particularly high, and with whom Frehner has an especially fruitful connection: Kurt Brunner, whose biodynamic farm recently relocated to Hallwil in the canton of Aargau, a 45-minute drive away from central Zurich. Over the past decade, Brunner has gained a reputation across the country for his pioneering approach to uncompromising organic agriculture practices, in particular for his initiative Huhn mit Brüder (Chicken with a Brother), a new model for "more natural and dignified" chicken breeding and egg production. Its purposes include allowing male chicks to stay alive, expanding the gene pool to improve the health and welfare of the flock, and rethinking the feed supply. Since Frehner opened Gamper in 2016, he has closely followed the development of Brunner's efforts, and allowed their common values to influence both his menu planning and cooking techniques.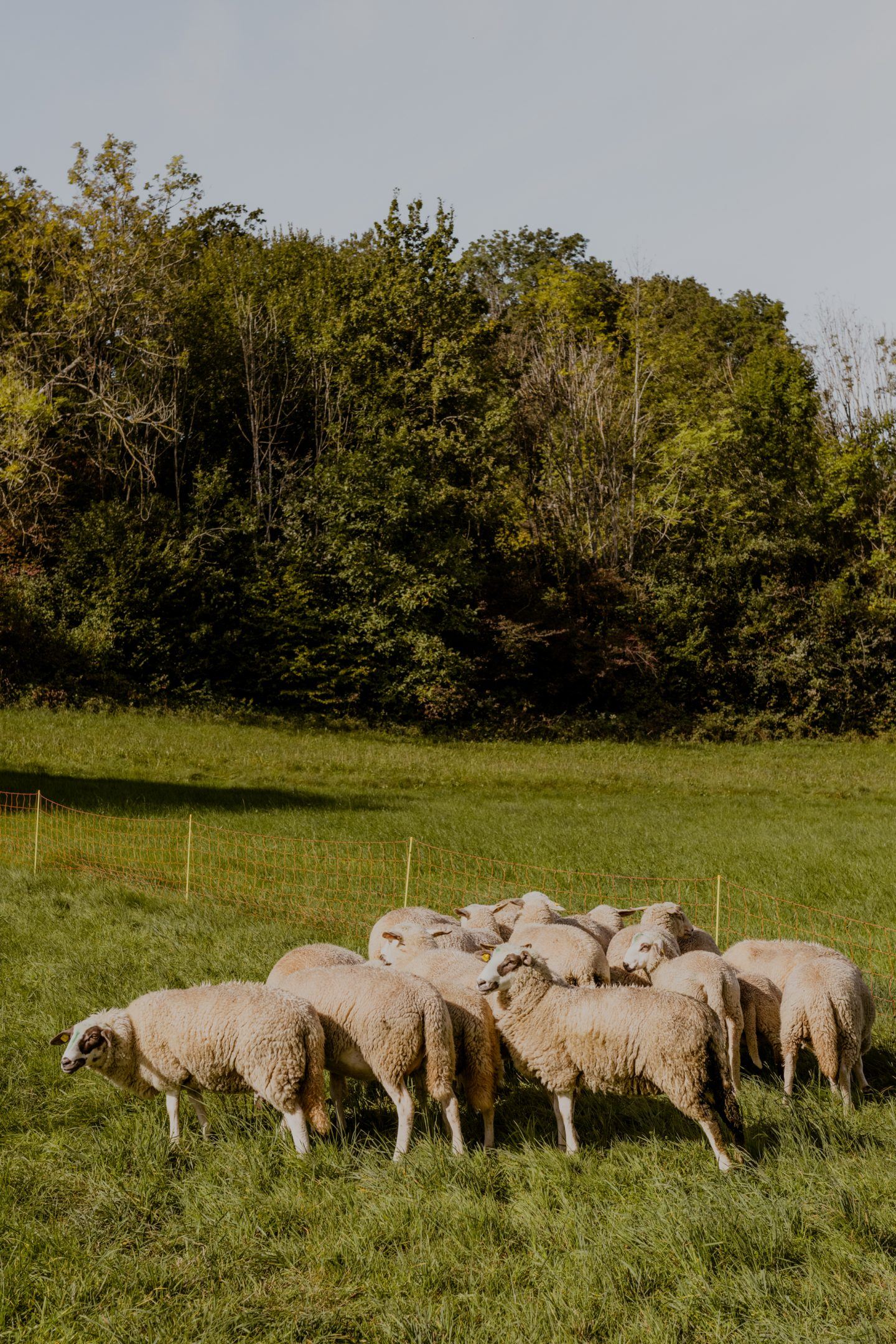 Out in Hallwil, Brunner's farm is a rolling expanse of quintessential Swiss countryside. Alongside the chicken coup, cows graze freely in the dip of the valley, while sheep enjoy the long grass of the sunflower-fringed hills. Frehner and Brunner have a spirited friendship—joking and teasing each other as they wade through the knee-deep grass to visit Brunner's cows. A tall wooden barn—the form of its structure a contemporary reference to the traditional Swiss chalet—provides storage for hay, wheat, and chicken feed. It also features a flour mill, a simple construction made from a rare kind of stone that produces high-quality organic flour. The goal is to be as self-sustaining as possible. "From wheat and spelt to protein pellets, we try to produce everything ourselves here on the farm," Brunner says. "This fits well with people like Marius, who are always pushing to try and demonstrate through their cooking what food products really are, and what you can do with them. We're always trying to strengthen the connection between the origins of food and the way it ends up on the plate."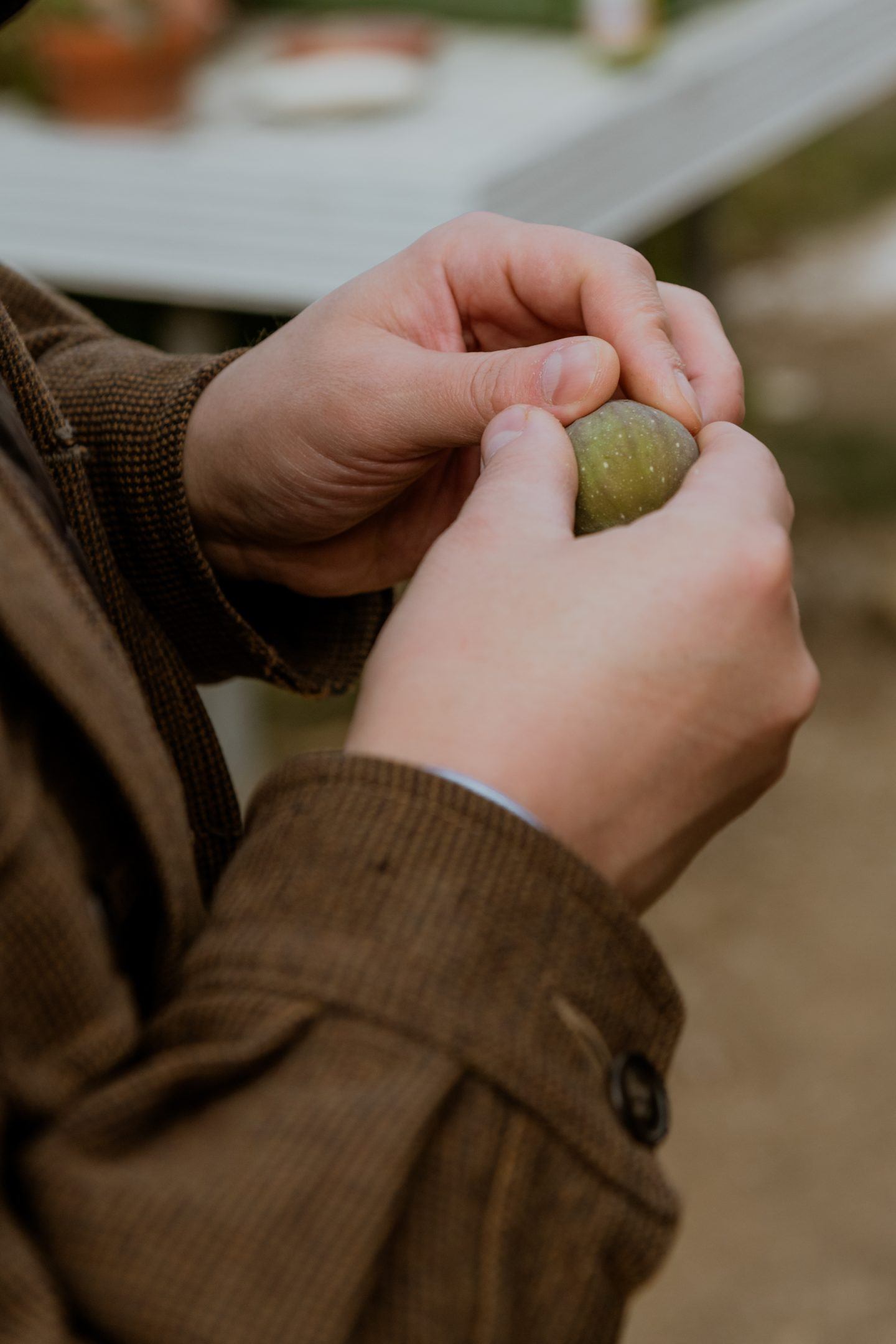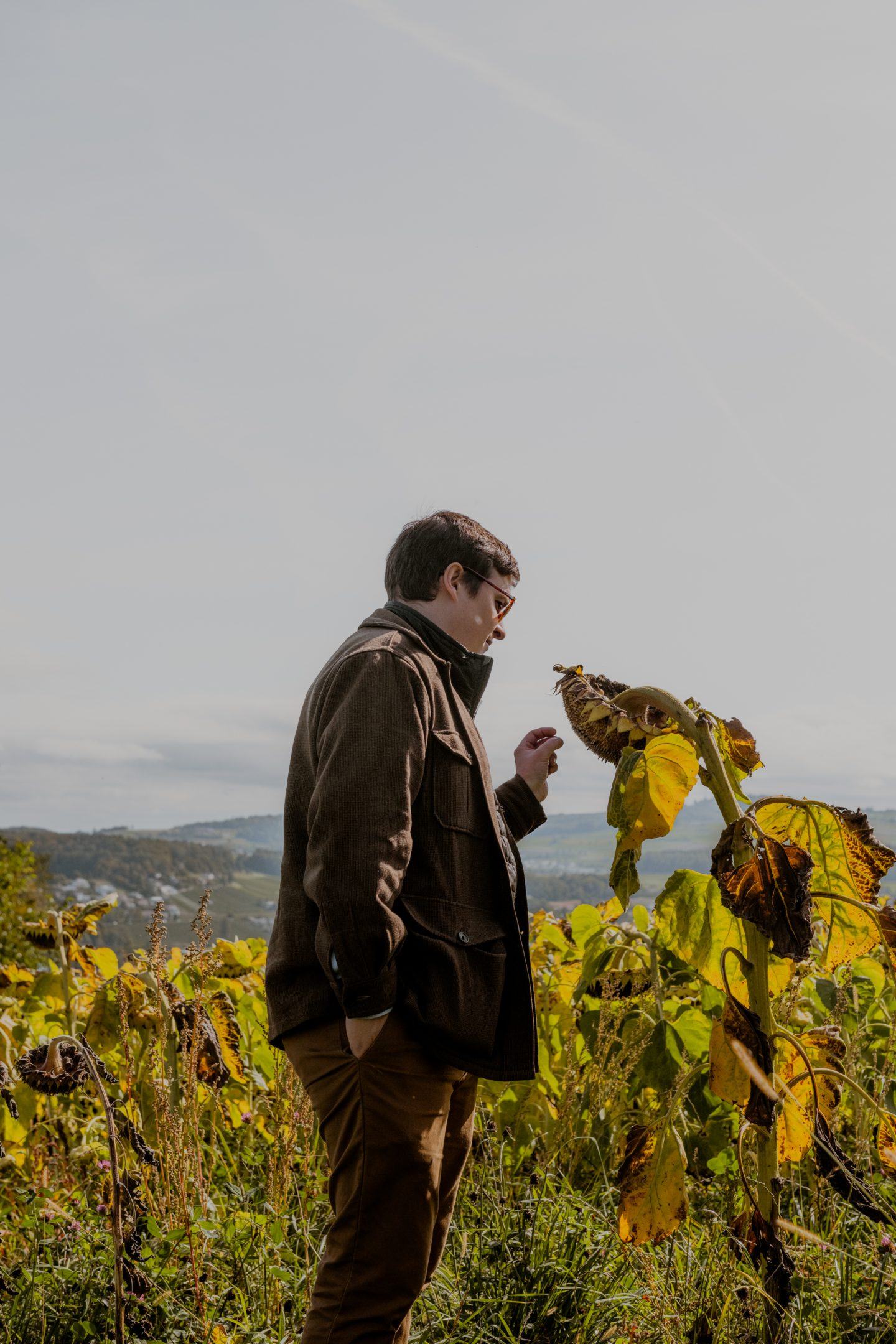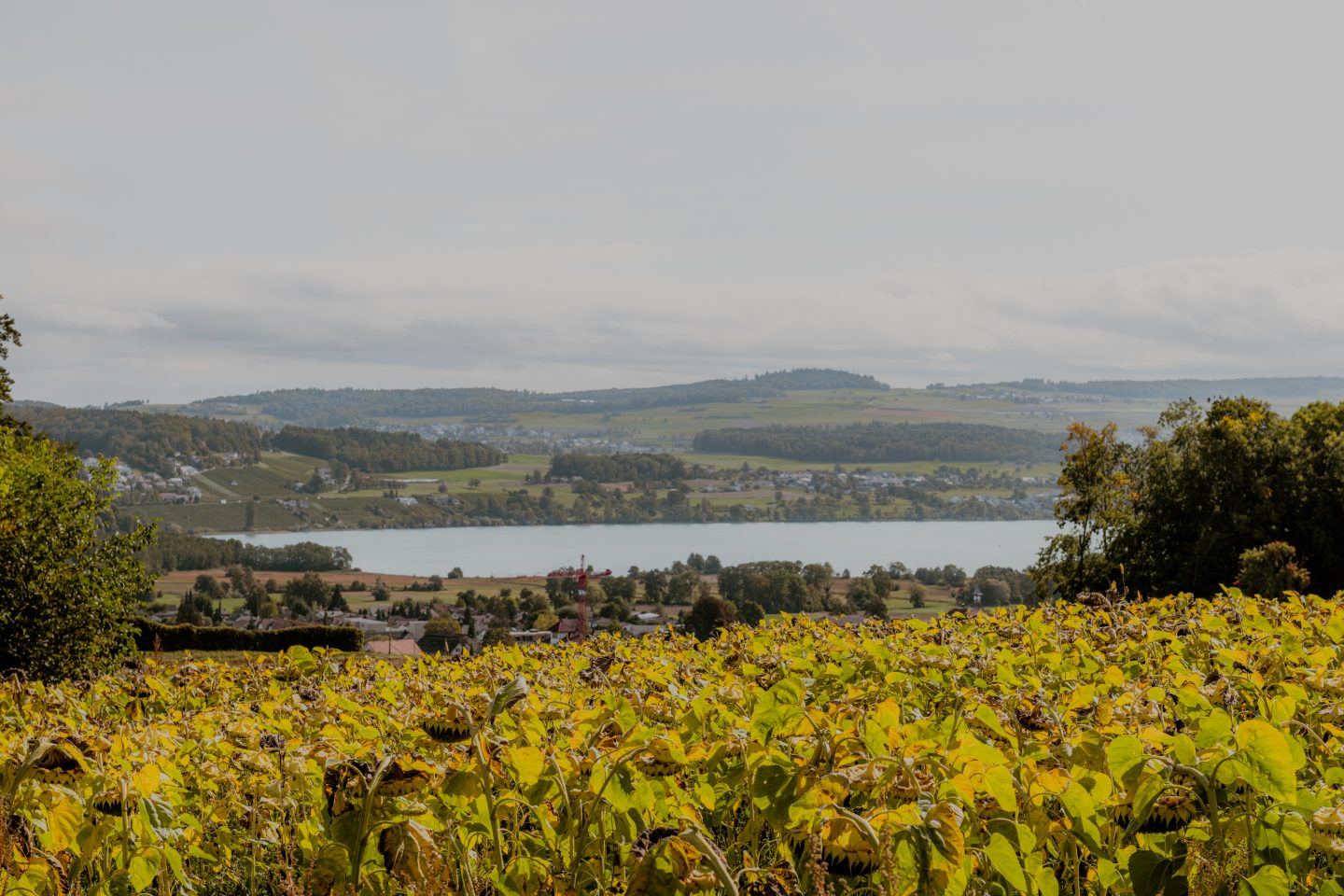 The respect is mutual. "Kurt's not a lazy farmer," laughs Marius. "I may bake my own bread, but he makes his own flour. And I know exactly how he makes it. That means I can share every step with guests who might be interested. Restaurants are about trust, after all. If you can answer their questions, they'll trust you, and they'll keep coming back." Frehner appears equally at ease on the farm as he does back in his kitchen, where he evidences his technical and culinary dexterity with a lightness of touch, whipping up a starter of yellow and green broad beans in vinaigrette, topped with delicate pink pickled onion, and a main of roasted red cabbage and pumpkin, their juices poured over together with browned butter. Unfussy, fresh, and perfectly balanced, both dishes are a testament to the quality of their components, and to the creative nous of the mind that put them together. "My dream would be for guests to say, "Wow, what an amazing meal," and then start questioning where the food comes from," Frehner says upon serving. "My wish is for them to approach the issue of how we eat through enjoyment. True sustainability doesn't have to be devoid of beauty, taste or pleasure."
ADDRESS
Gamper Restaurant
Nietengasse 1
8004 Zurich
OPENING HOURS
Wed-Sat 18:00-00:00
CONTACT
Tel: +41 44 221 11 77
Website
This story is the eight in a 12-part travel guide to Zurich,
created in collaboration with Zürich Tourism.
Follow the series and discover the city here.