Well before the concept of sustainability entered the gastronomic mainstream, chef Fabian Fuchs and the team behind the Michelin-starred EquiTable were demonstrating how naturally fine dining could go hand in hand with uncompromising ethics. Only organic, regional, and seasonal products, sourced through fair trade or direct supply chains, make it into Fuchs' kitchen, where they are transformed into exquisite dishes that exemplify the terroir of Zurich and its surrounding landscapes.
EquiTable has a tiny kitchen. It's so small that it's hard to envisage exactly how his team whip up the four-to-eight 'surprise' courses that the restaurant's 30-odd guests submit themselves to every evening. Depending on the season, this might include Kernotto, EquiTable's signature dish, made from rolled spelt with a mountain cheese 'froth' and fresh herbs. Or pike perch with confit and pickled onions and finished with sorrel—followed by a milk pudding made with rhubarb, wild strawberries and lemongrass for dessert. It may come as a surprise to hear that the kitchen team freely share the exact recipes for some of their iconic dishes on the website. But then, this is not a restaurant that abides by the traditional conventions of fine dining.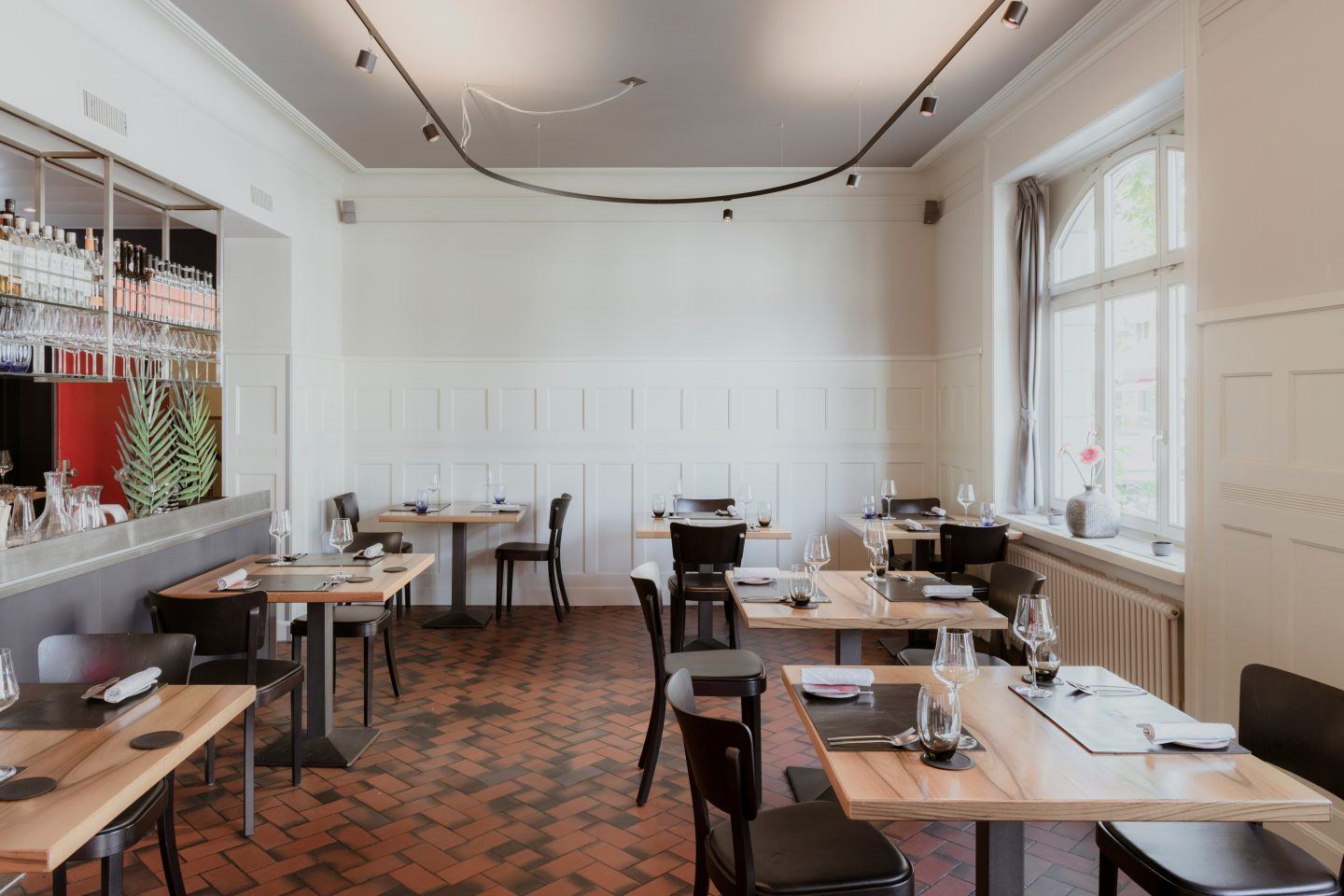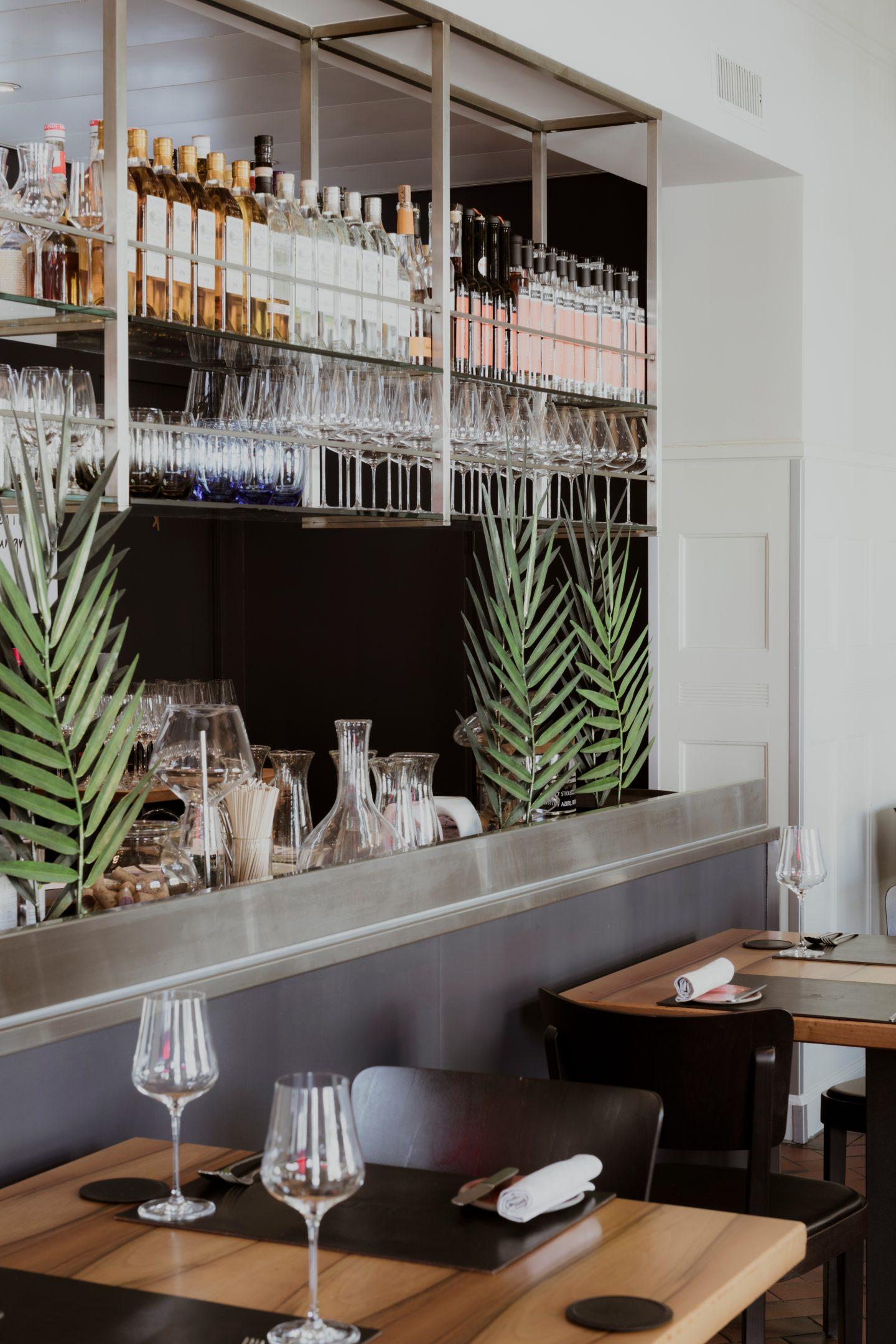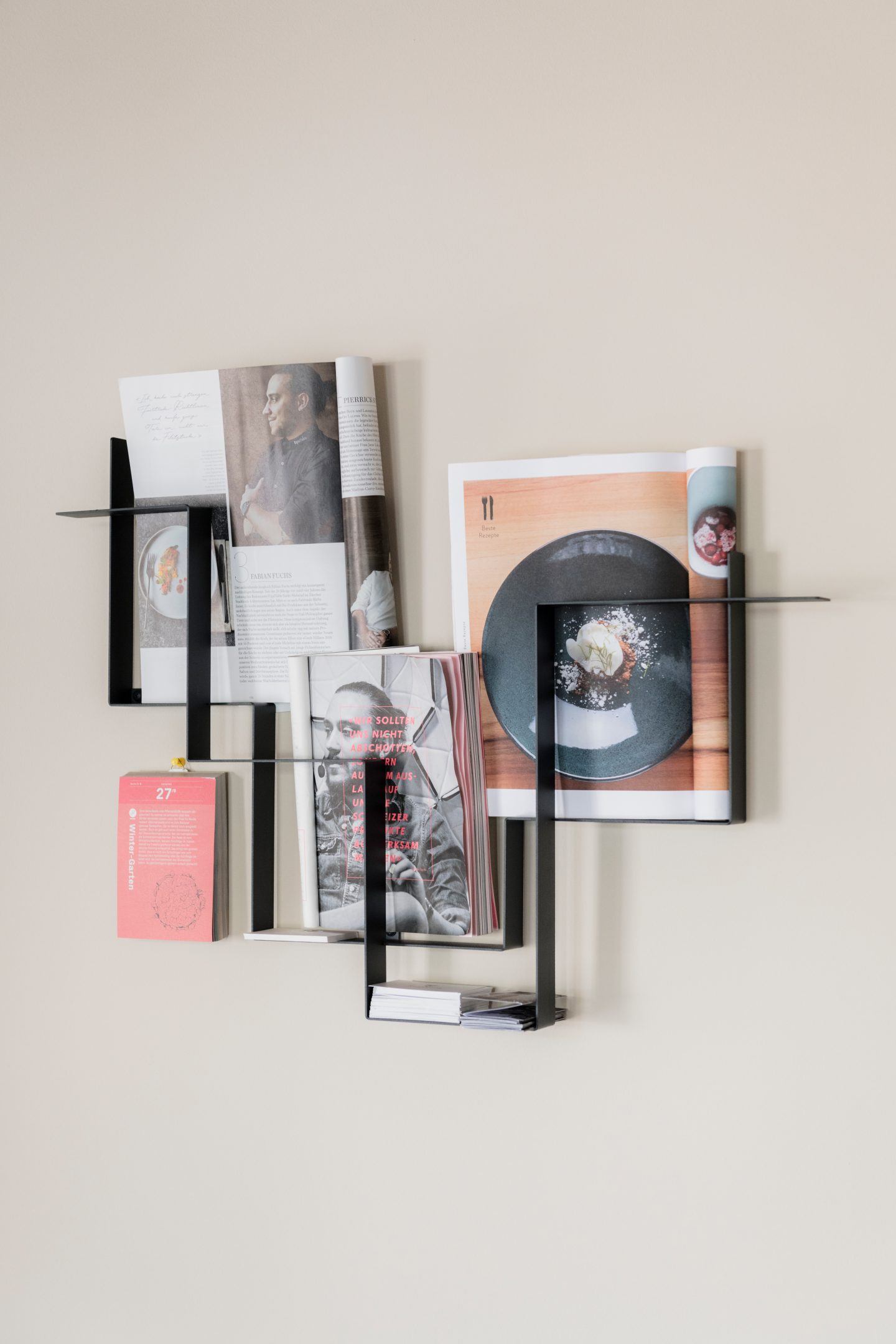 EquiTable was founded in 2013 with a mission to prove that simple, innovative and high-quality dining could be achieved with a minimal environmental impact. Central to this is the relationships Fuchs and his team have with local farmers and producers who work organically and on a small-scale, often focusing on one specialty, like potatoes or truffles from Zurich's Uetliberg mountain. These connections have been forged through constant exchange and care over years, as Fuchs explains. "It's important to nurture these connections—to ask each other: 'What can we do next month? What's currently fresh and interesting to you?'" he says. Some of his favorite answers come from Patrick Marxer, a food expert and delicatessen owner in the nearby town of Wetzikon. "He's a bit of a food scout, who likes to keep a look out for the latest products," Fuchs says. "A new cut of meat, smoked fish…Patrick likes to ferment things, makes his own miso paste. He's a bit of a freak," he adds with a smile.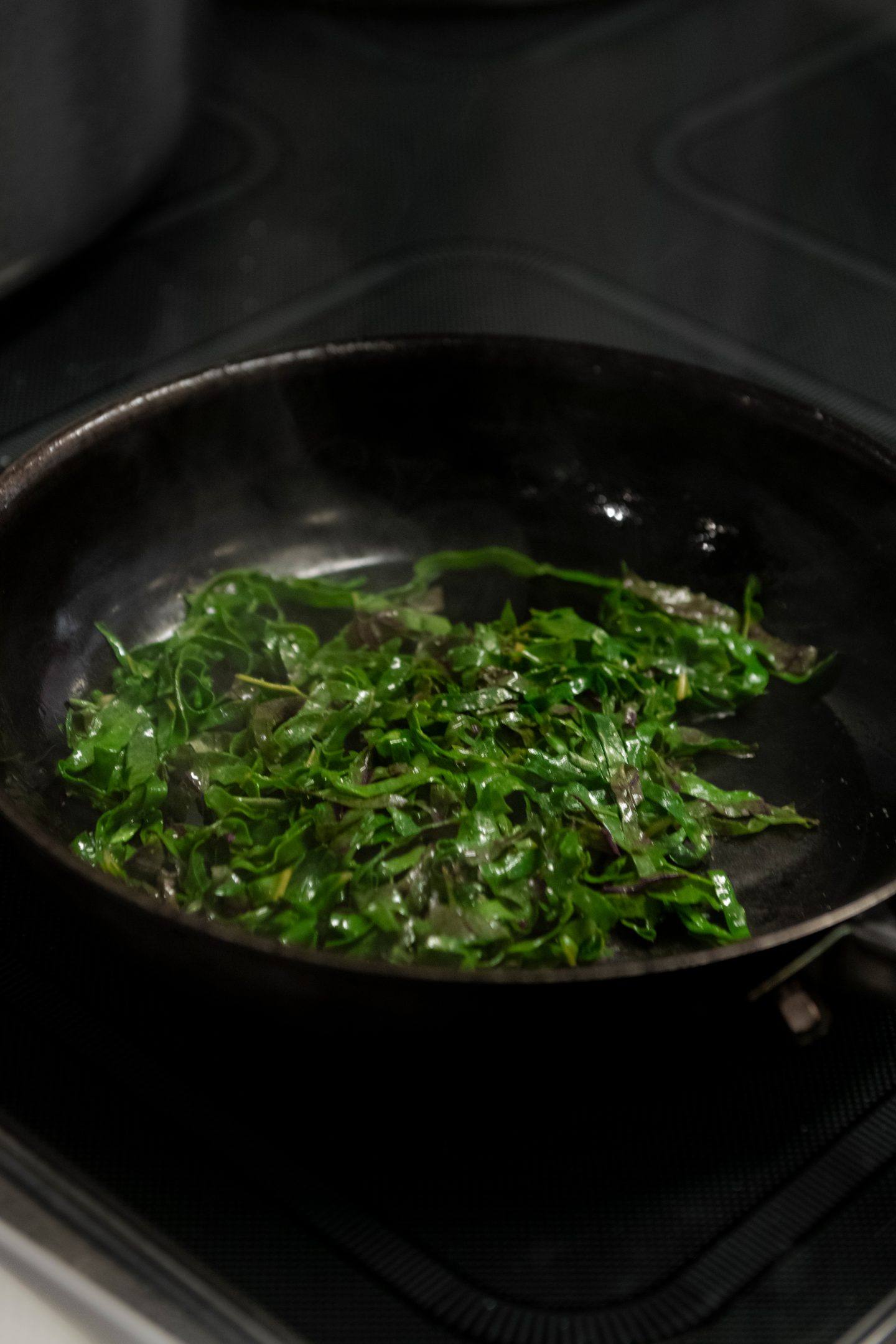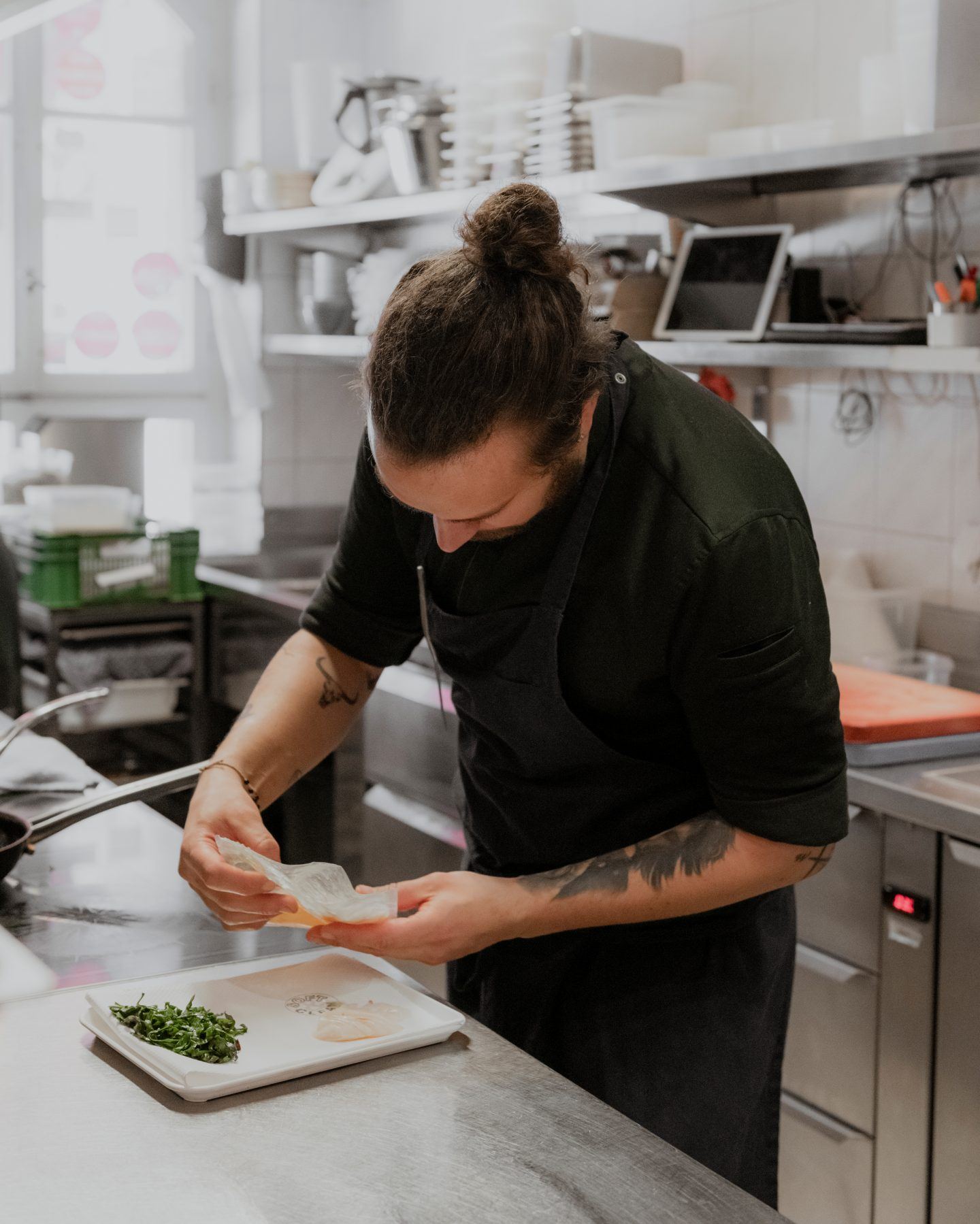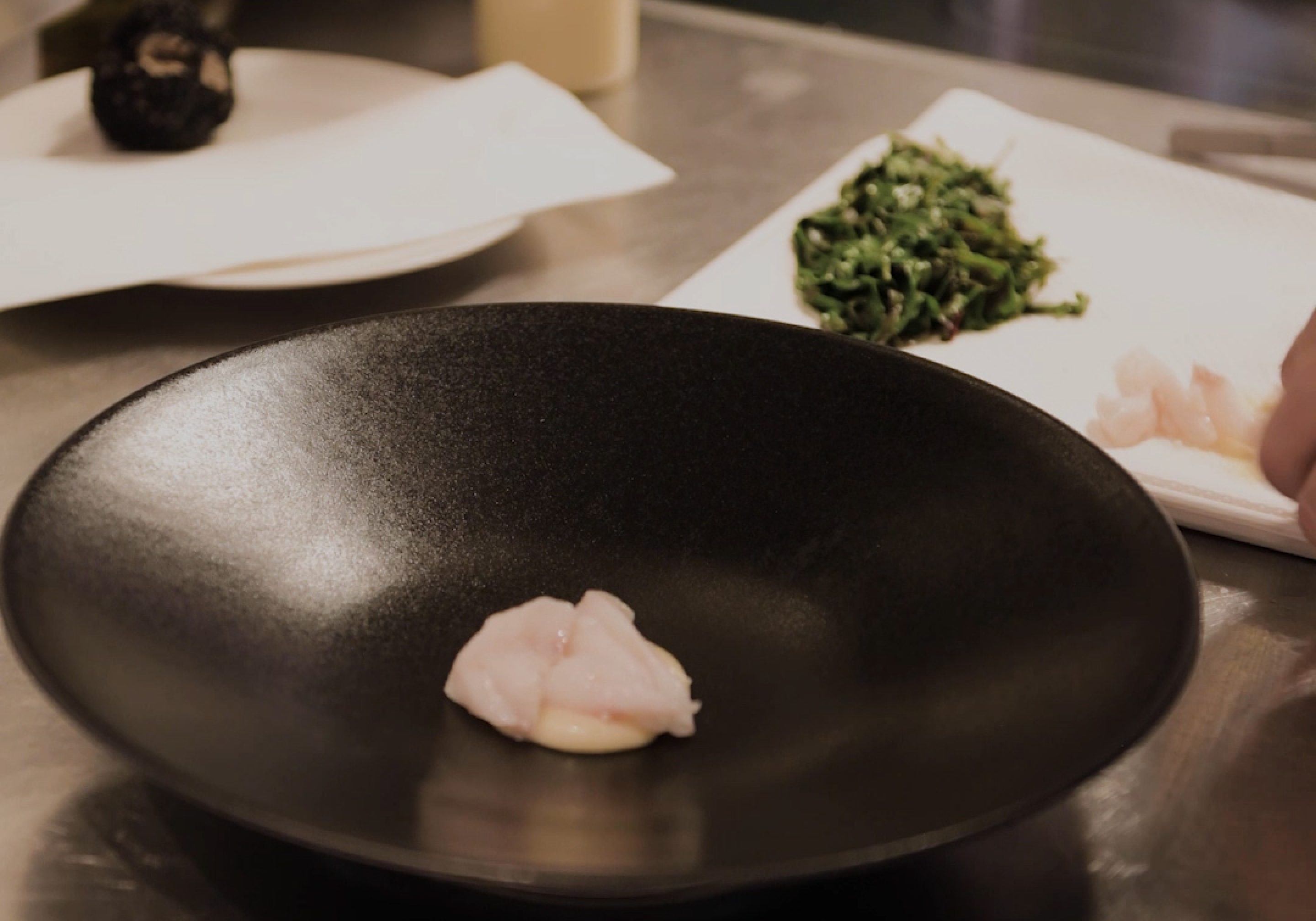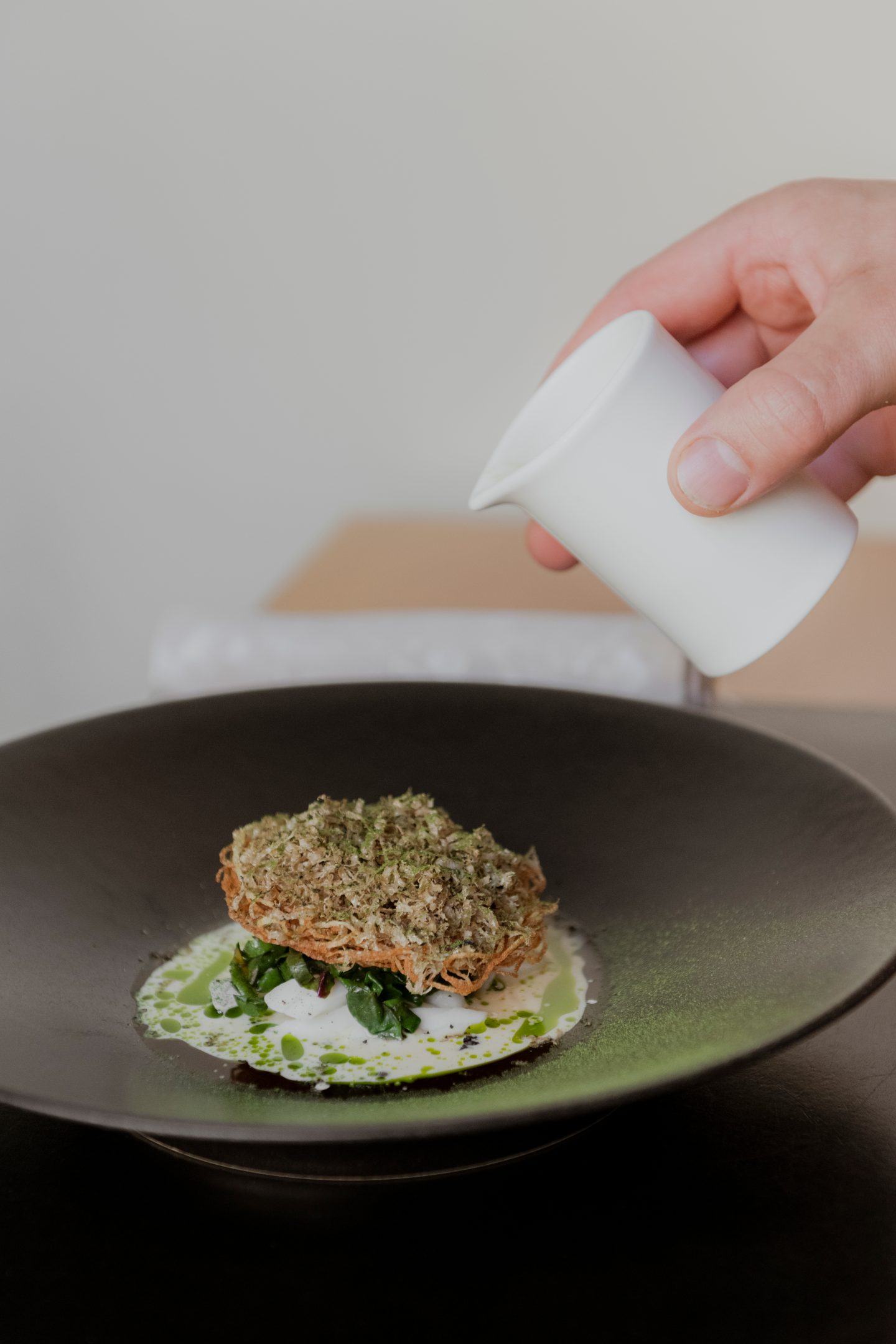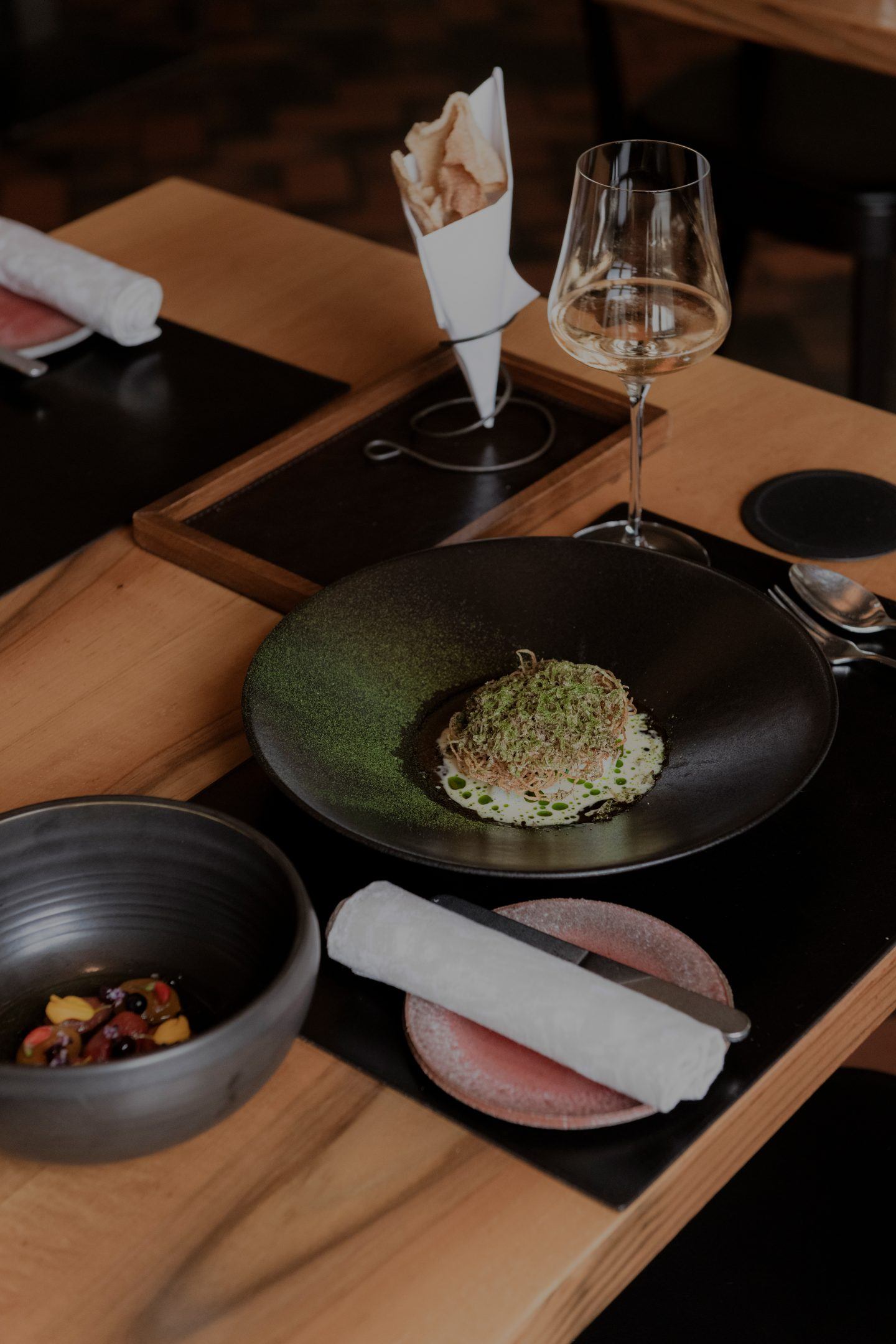 The well-honed expertise that Marxer and Fuchs' other suppliers provide him with translates to a carefully considered menu that consists of restrained seasonal dishes made from regional components. "We leave a lot out," Fuchs explains, "which allows the taste of individual ingredients to come through. It also means we can't disguise things with other flavors or elements. We resist wanting to add more." The menu is updated every six or so weeks, according to seasonal changes. Fuchs sources as many of his ingredients from as close to Zurich as possible—tender freshwater fish from nearby rivers and lakes, earthy black truffle, wild boar and deer in autumn, and a variety of vegetables. The techniques used to prepare them draw upon traditional cooking methods—from sous vide to stews and grilling over hot coals, all with the goal of bringing out the best in each natural ingredient, which is further aided by an optional wine or juice pairing.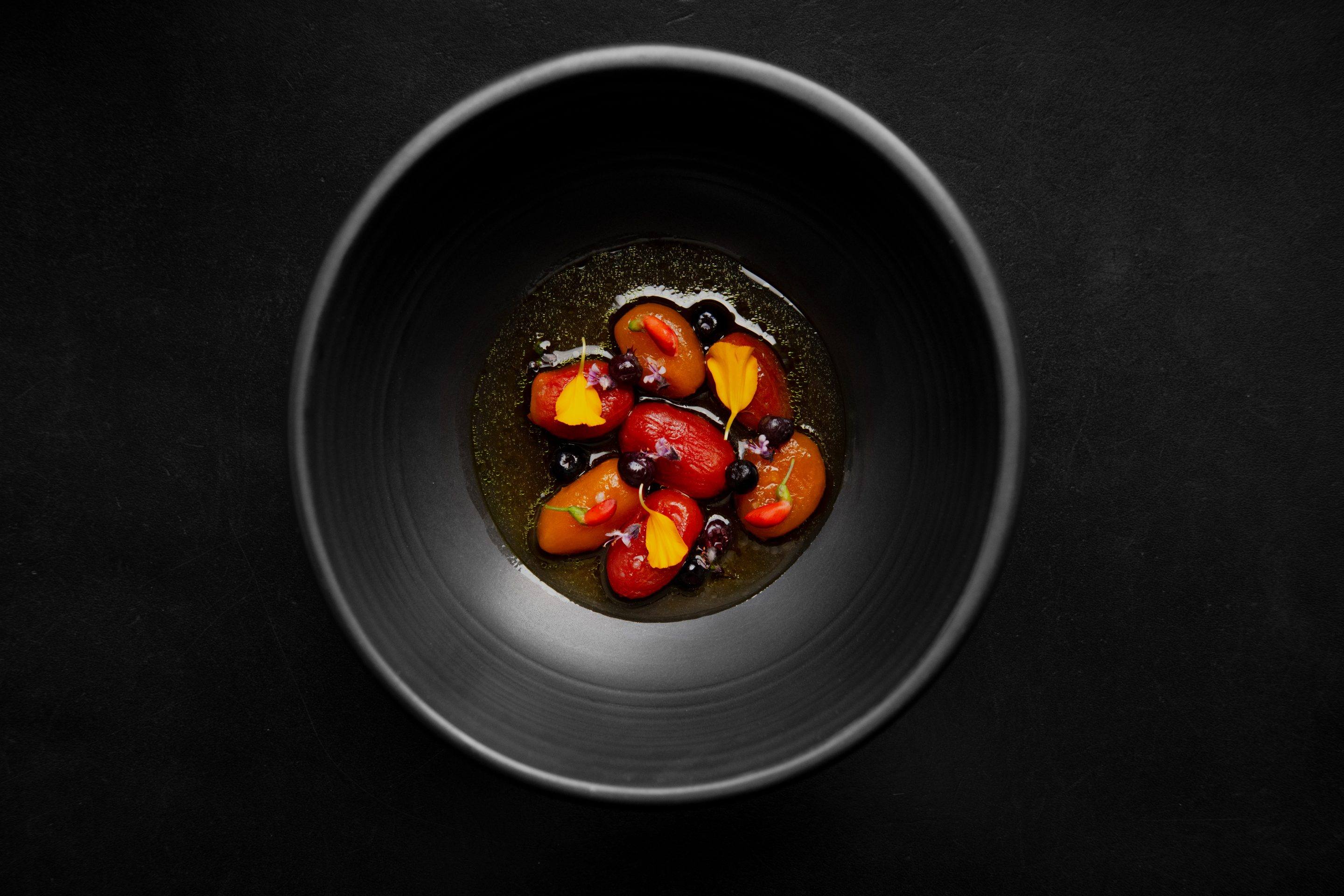 This essentialist philosophy extends to the restaurant's interior, which is refreshingly down-to-earth, more neighborhood corner restaurant than haughty fine dining establishment. There's no dress code, no pomp or fuss. Instead, diners are invited to relax, be themselves, and enjoy each other's company over a tasting menu of between four and eight courses. For Fuchs, the goal is that his guests go home "happy, and hopefully not hungry," he says. "We want to take diners on an interesting culinary journey—but one that's accessible. Maybe they'll recognize something from their childhood." To him, the restaurant's sustainability mission should come across as incidental. "It's not about being moralistic or thought-provoking. It should go without saying that everything here is local, seasonal and sustainable. We don't need to shout about it," he says.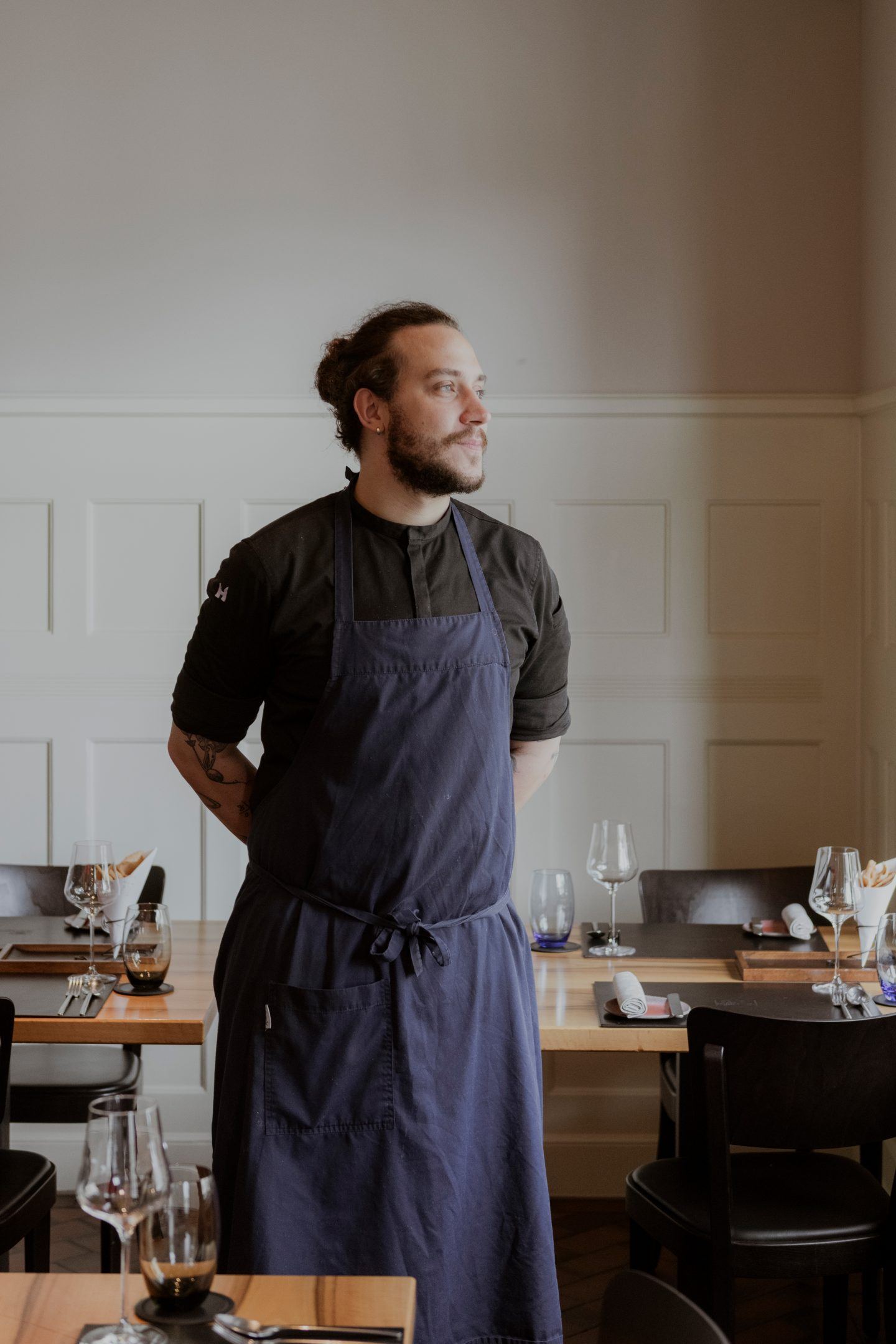 The culmination of these elements—the commitment to sustainability, the innovative use of regional products and traditional techniques, and high quality presented in a down-to-earth atmosphere—has gained Fuchs 17 Gault-Millau points, and a Michelin star. "I'd had a lot of experience working with starred chefs, and had witnessed what it was like for them to be awarded a star, but it was never something I strove for myself," he muses. "The kind of pressure some chefs put on themselves—that's the kind of thing that can break you." Having achieved the prestigious accolade nonetheless, what does having a star mean to him? "It's important to keep things in perspective," he answers. "It means a lot—though over time, you realize it's a 'nice to have', but not the most important thing. The most important thing is that the guests are satisfied. And that comes down to the work we do every day."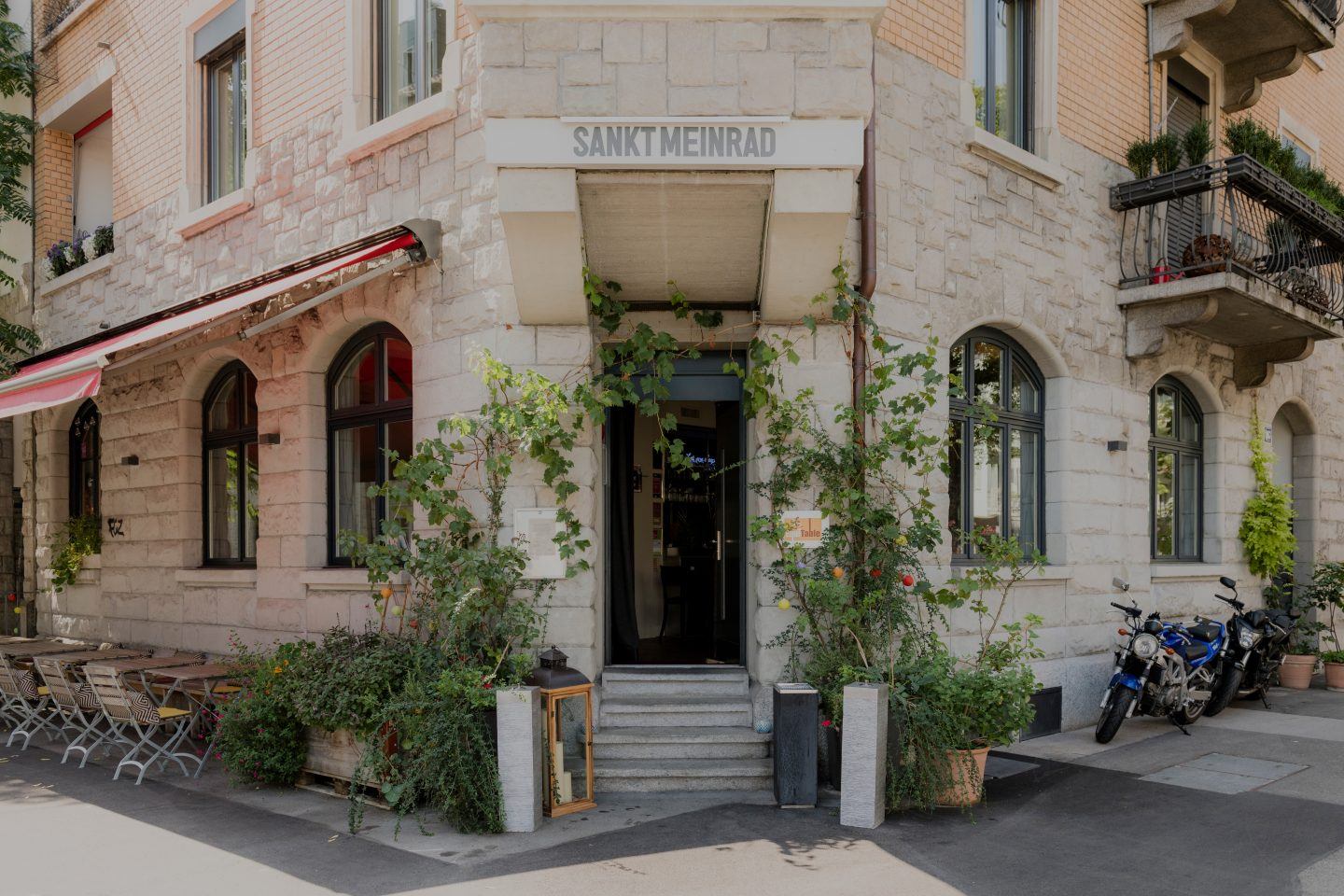 ADDRESS
Stauffacherstrasse 163
8004 Zurich
OPENING HOURS
Tue-Sat 18.30-00.00
CONTACT
Website
Tel.: +41 4 3534 8277
This story is the sixth in a 12-part travel guide to Zurich,
created in collaboration with Zürich Tourism.
Follow the series and discover the city here.