The shores of Lake Zurich set the scene for the eminent Swiss-French architect Le Corbusier's Gesamtkunstwerk—his final masterpiece, and his only building constructed entirely from glass and steel.
The exhibition pavilion was commissioned by the interior designer, and gallery owner Heidi Weber, and realized between 1961-1967. After having been used for a variety of purposes throughout the decades, the pavilion was renovated between 2017-2019. Now, from May through November each year, it offers visitors the opportunity to take an 'architectural promenade' through its exquisite rooms and exhibitions, while delving into the life and work of the Modernist master whose name it bears.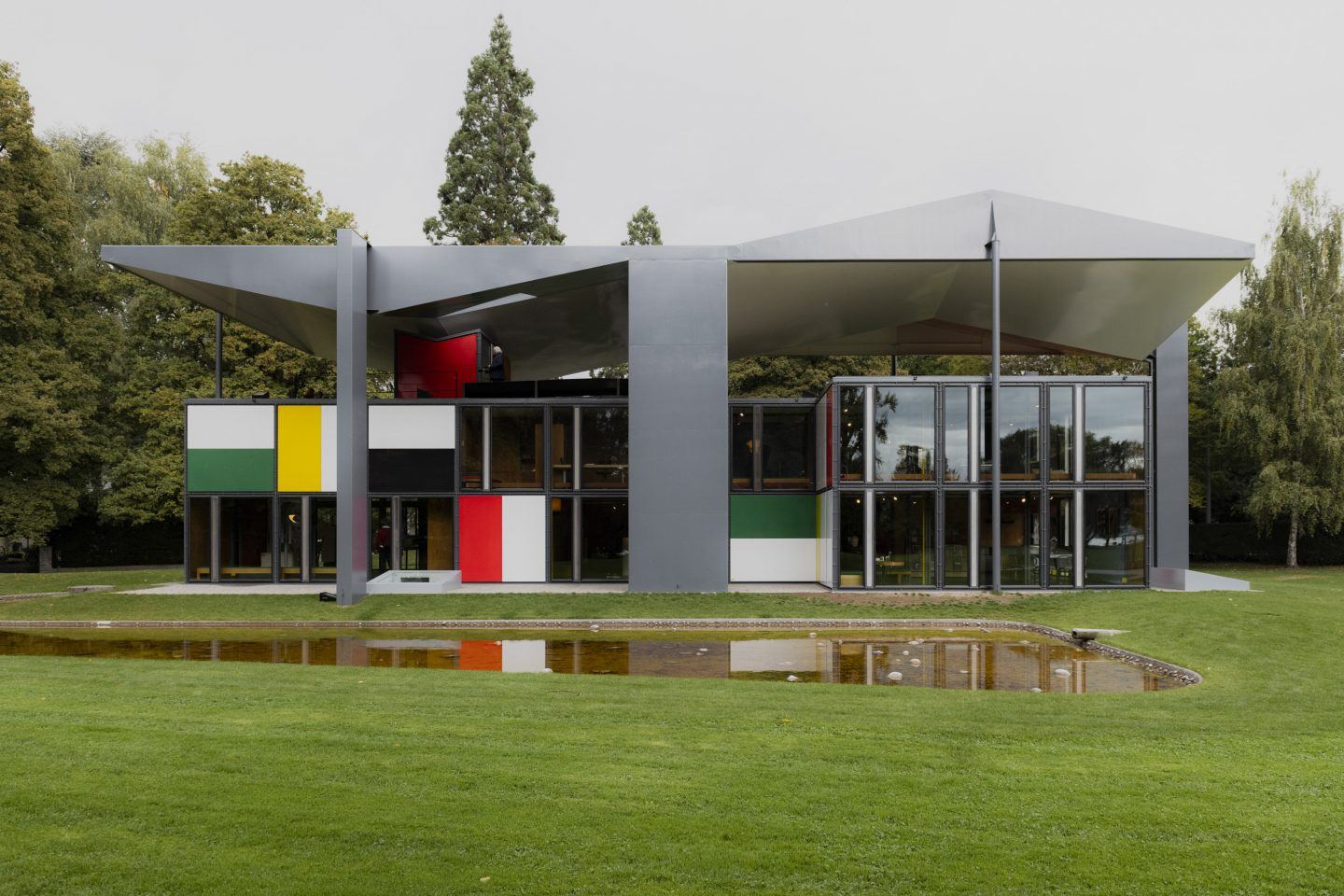 The story behind the final building of Le Corbusier—the pseudonym of Charles-Édouard Jeanneret-Gris—begins with one woman, his 'great patron': Heidi Weber, the interior designer, collector, and owner of the Zurich Galerie Mezzanin, who commissioned him to design the pavilion in 1960, originally designated as the Centre Le Corbusier or the Heidi Weber Museum. Weber was first made aware of Le Corbusier through a mutual friend, the renowned architect Eileen Gray. Enraptured by his art, she arranged to visit him at his home in the south of France under the pretense of interest in a neighboring plot of land that was advertised for sale. She returned to Zurich with an artwork of his, and the foundations of what would become a longstanding friendship—one which would bring the so-called 'prodigal son of Swiss architecture', who had been lured away from his homeland by the prospect of bigger and bolder projects elsewhere, back to Switzerland to create what would be his final work there.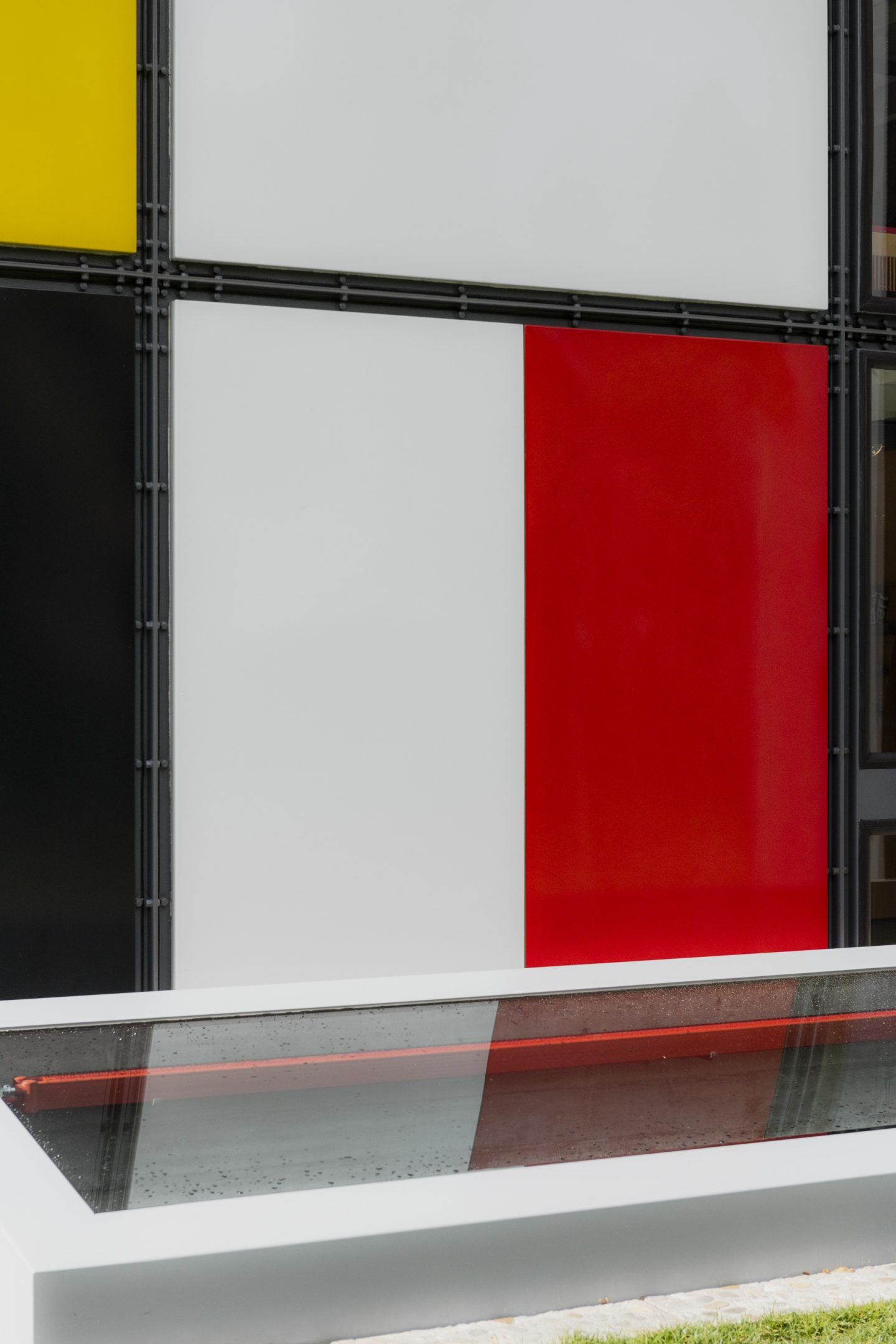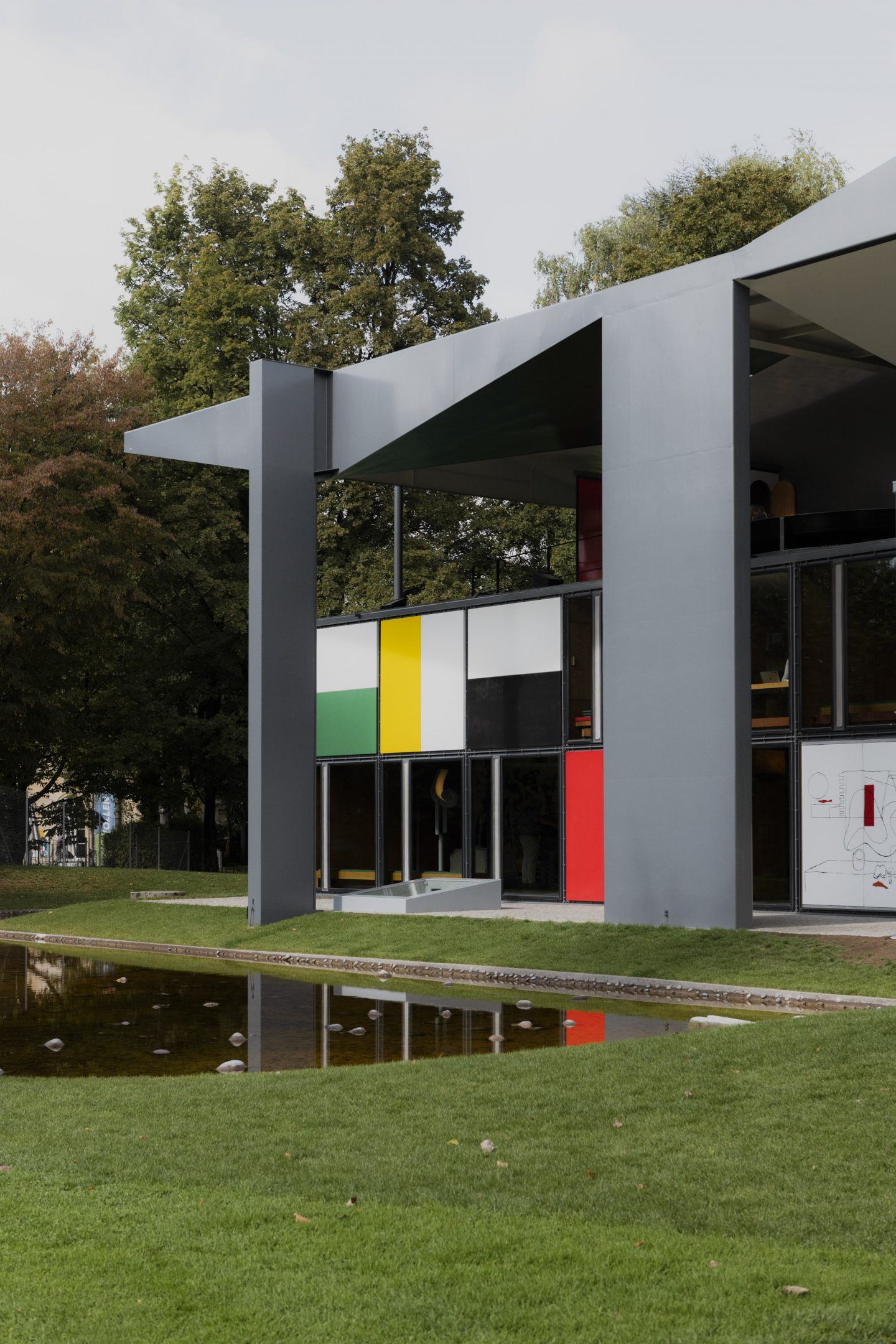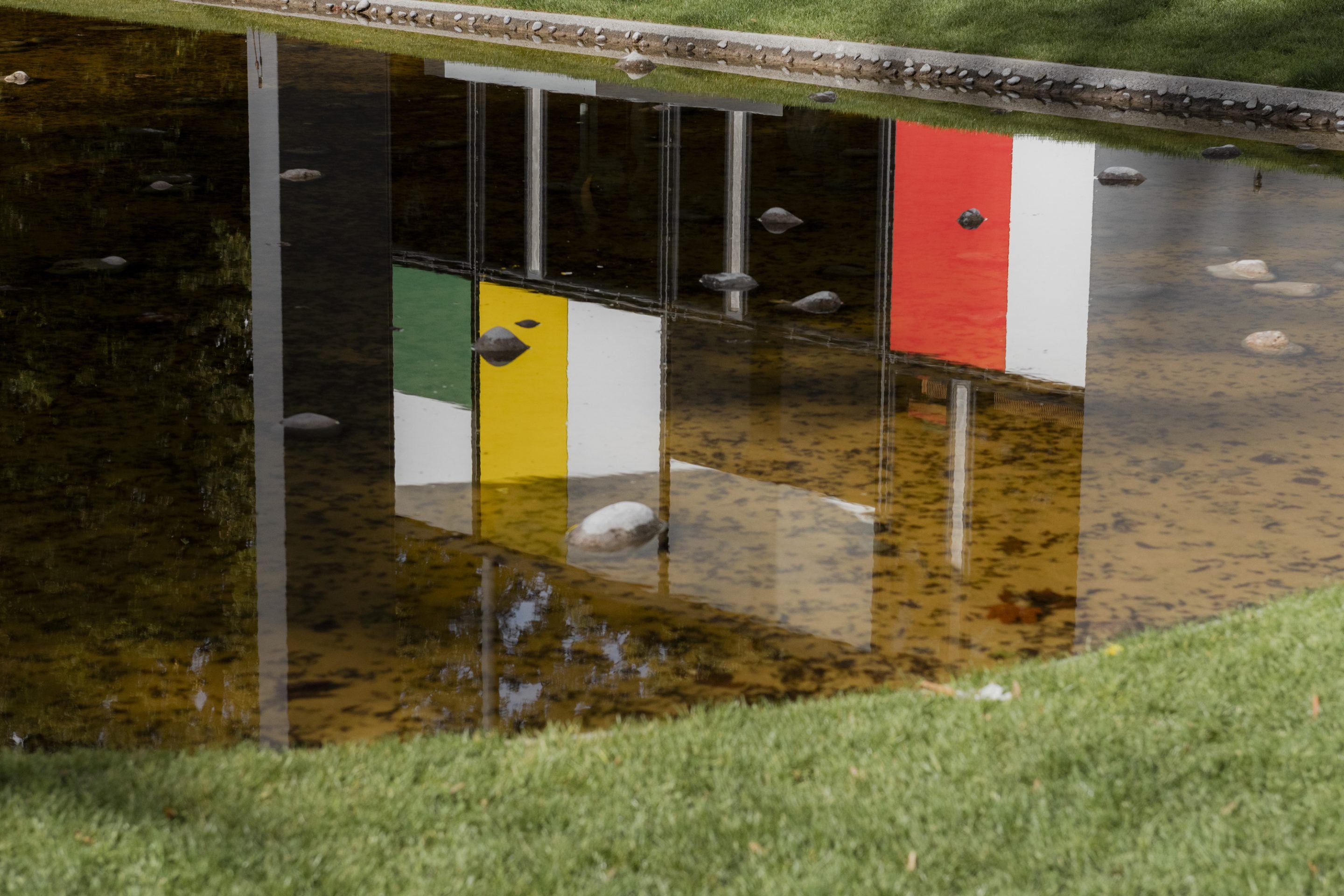 Le Corbusier originally intended the pavilion to be built from concrete, but Weber convinced him to construct it from glass and steel instead—materials for which it has become iconic. Designed according to Le Corbusier famous Modulor system, a scale of proportions created to align the dimensions of the human body with beauty and architecture, the building is topped by a floating steel roof canopy, which creates an alluring contrast between solidity and weightlessness. Upon its completion in 1967—two years after Le Corbusier's death—it was used for a range of purposes in the name of preserving the architect's legacy, including as a temporary exhibition space and a forum for talks and events.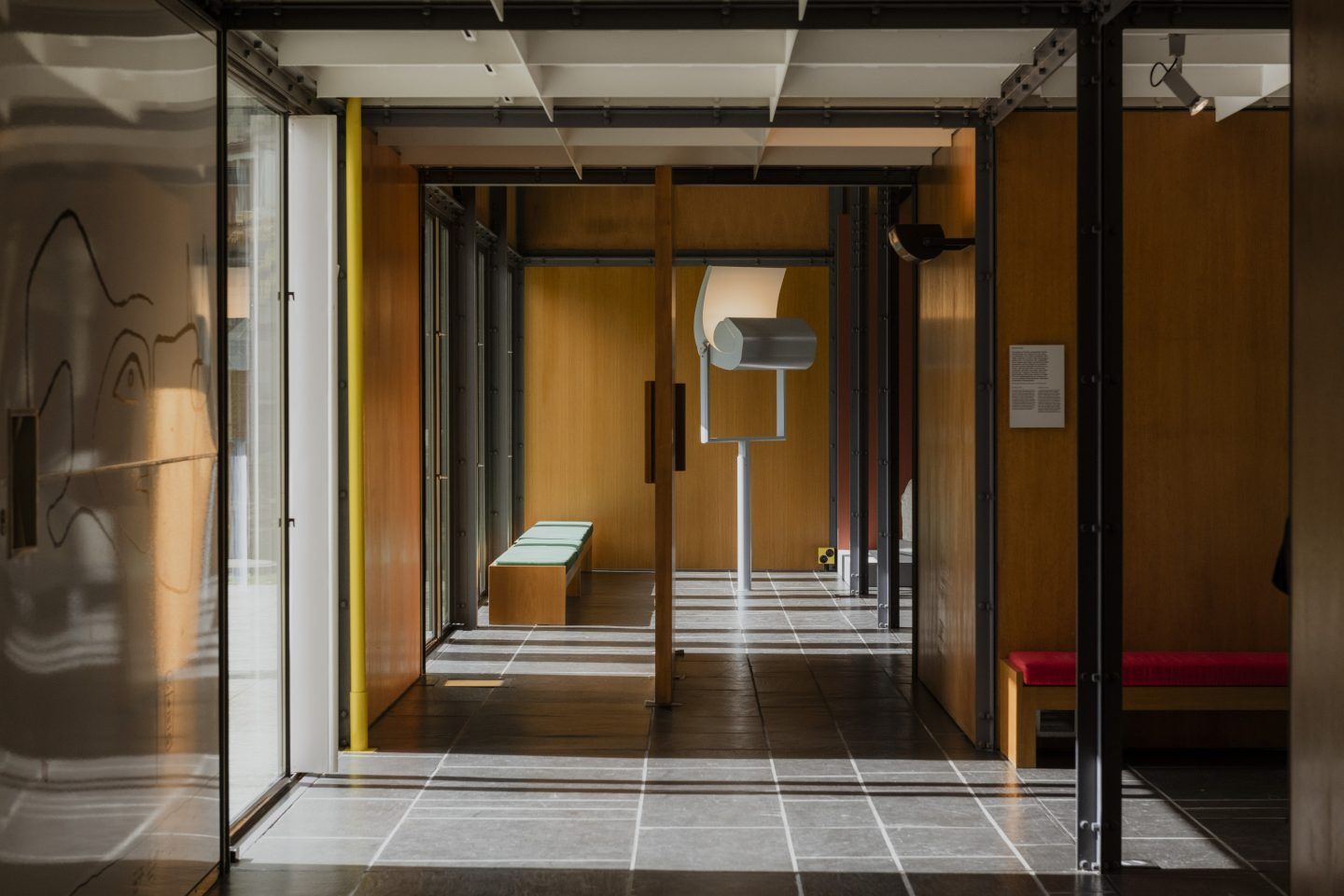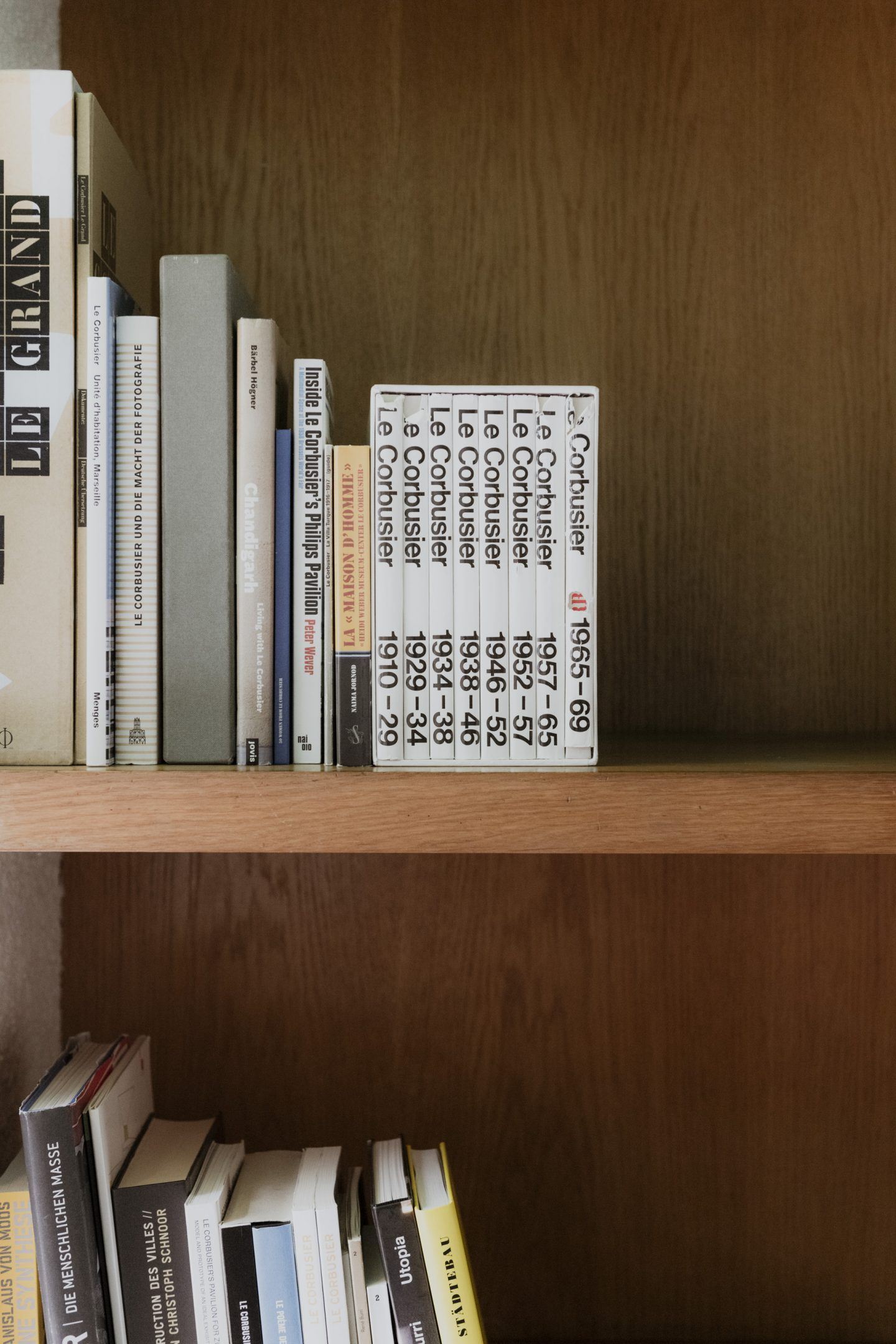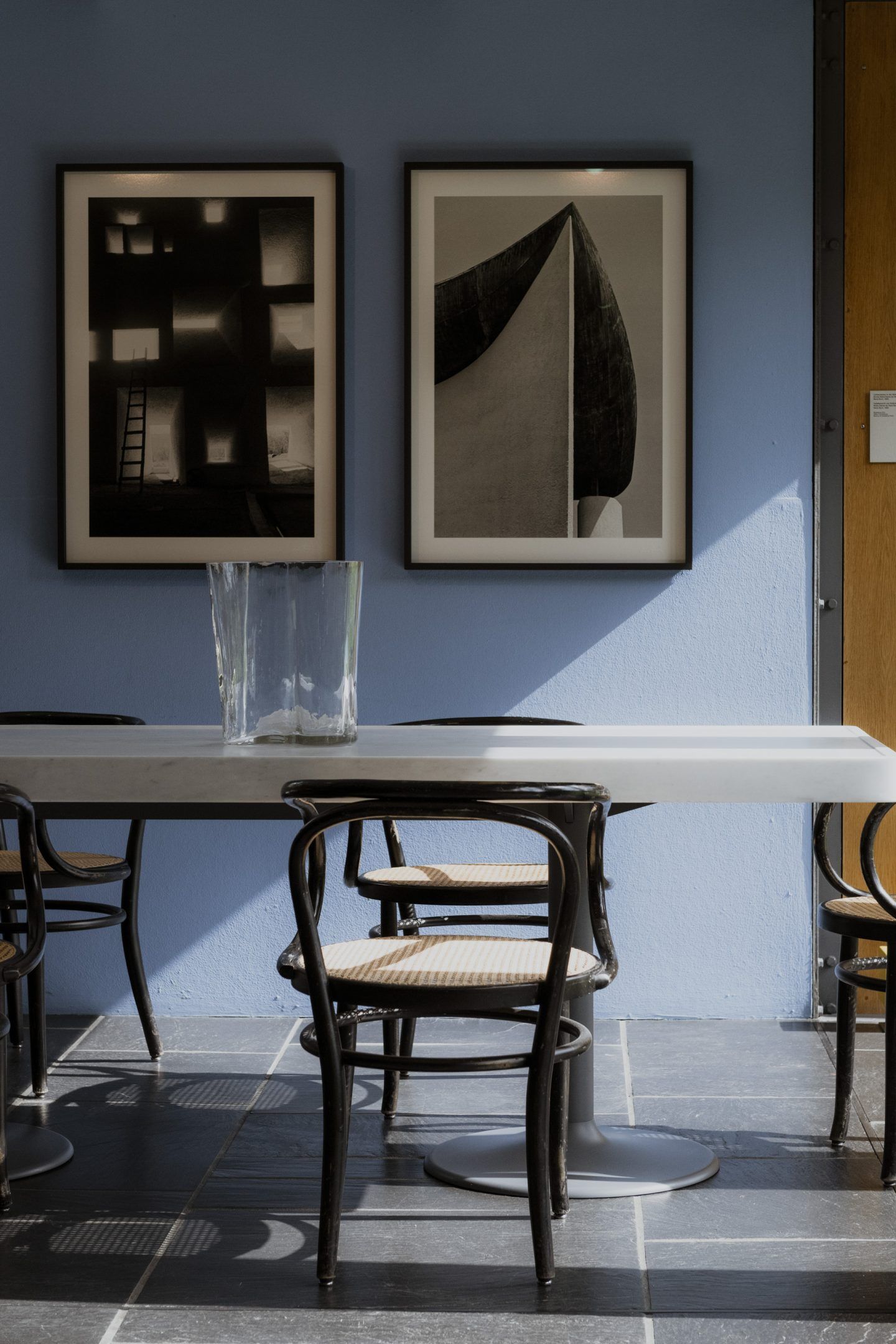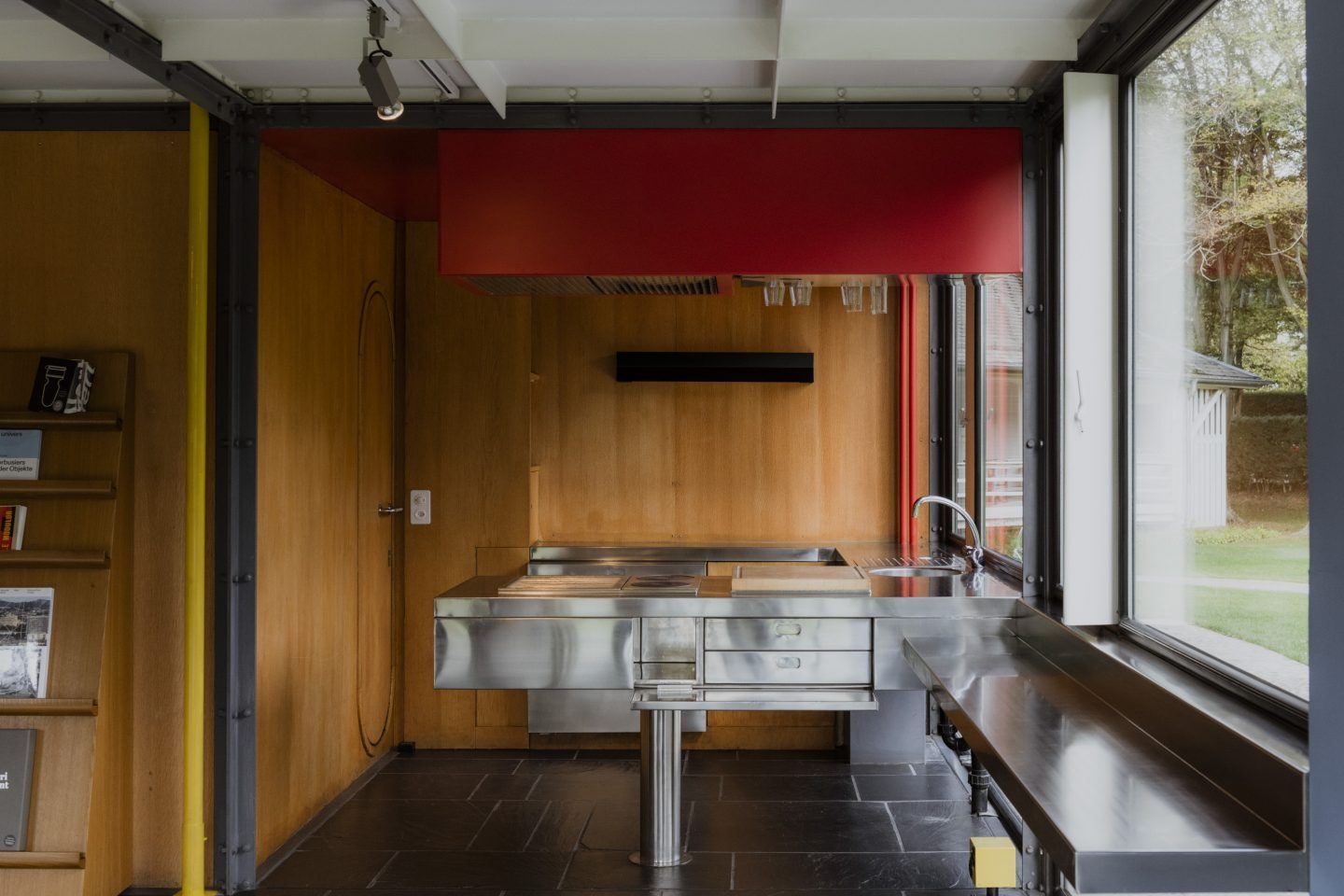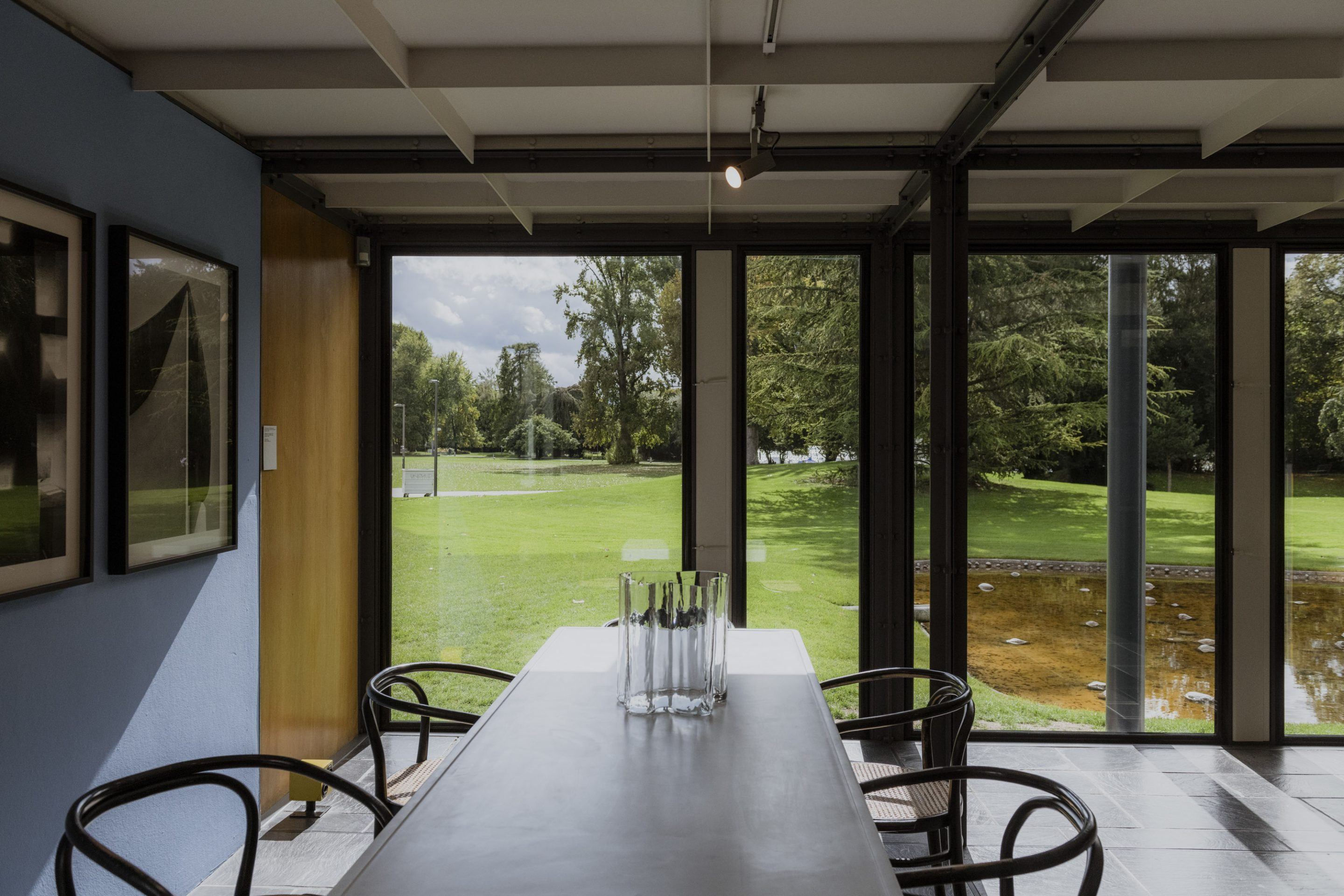 In 2014, Pavillion Le Corbusier came under the administration of the City of Zurich, and three years later the architects Silvio Schmed and Arthur Rüegg were commissioned to undertake its restoration. Two years and 5.4 million Swiss Francs were invested to return it to its original condition—a one-to-one replica of its original interior design, supplemented with furniture and works lent by Fondation Le Corbusier in Paris and selected private collections, which together offer an extensive insight into the inspirations and output of the creative polymath.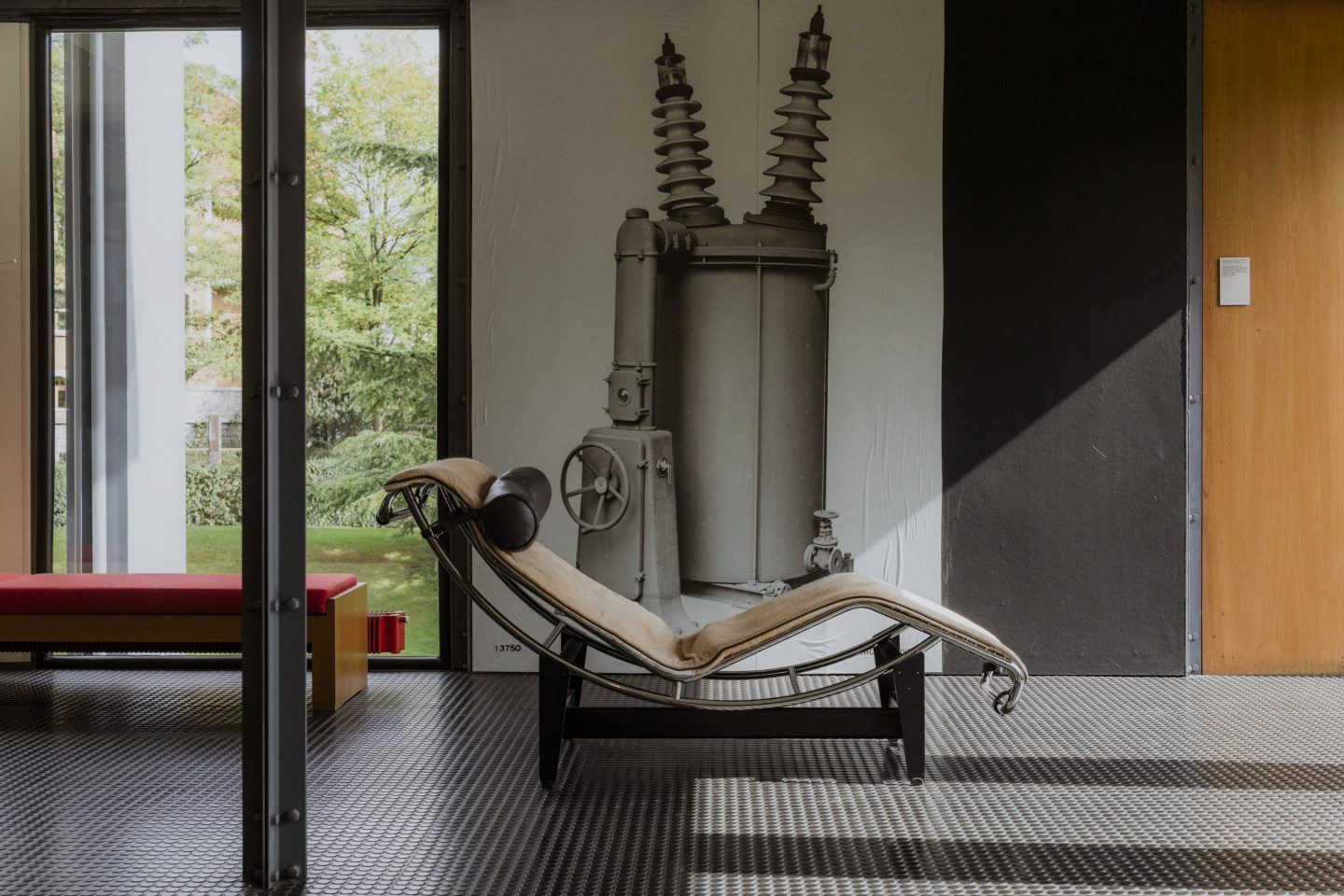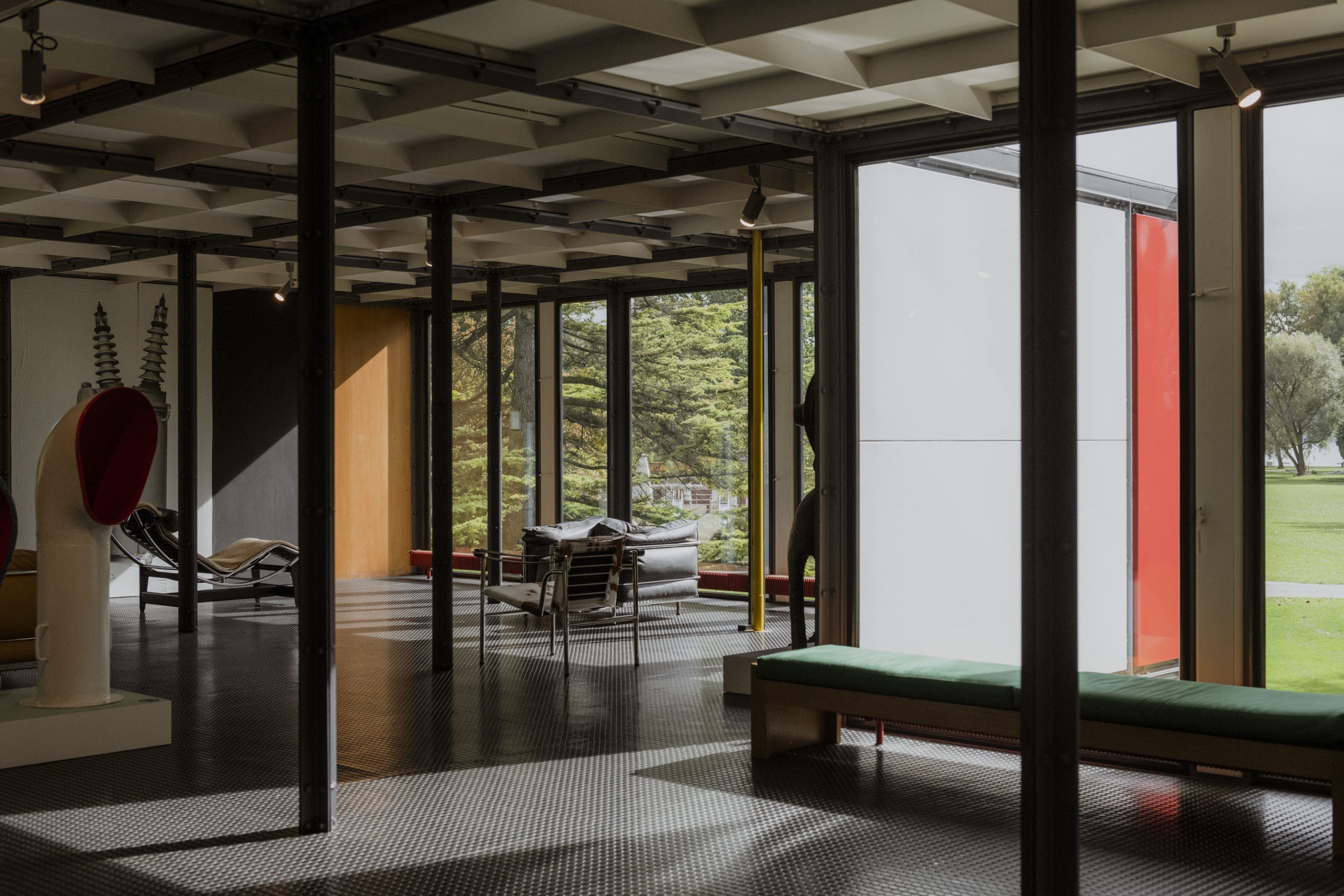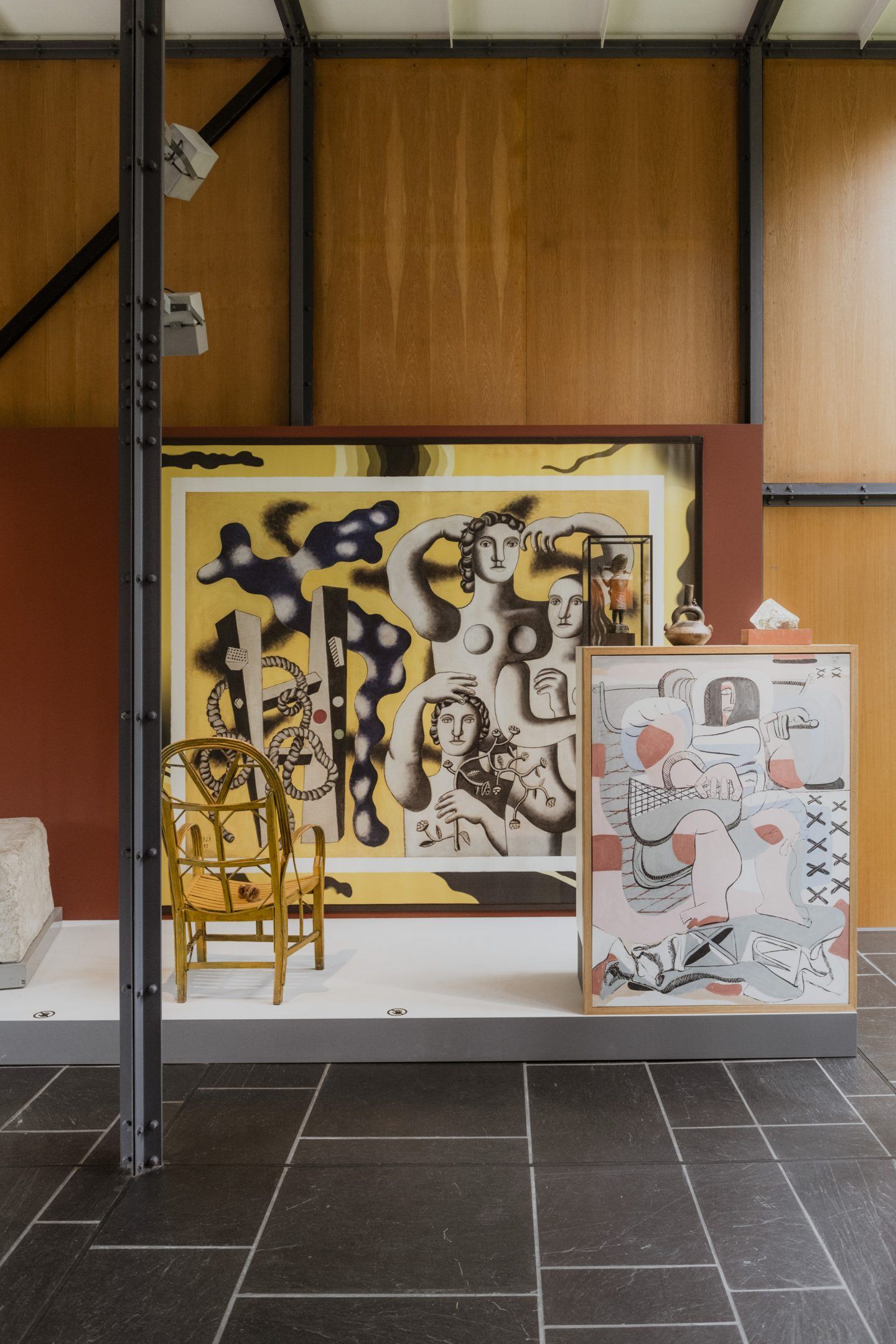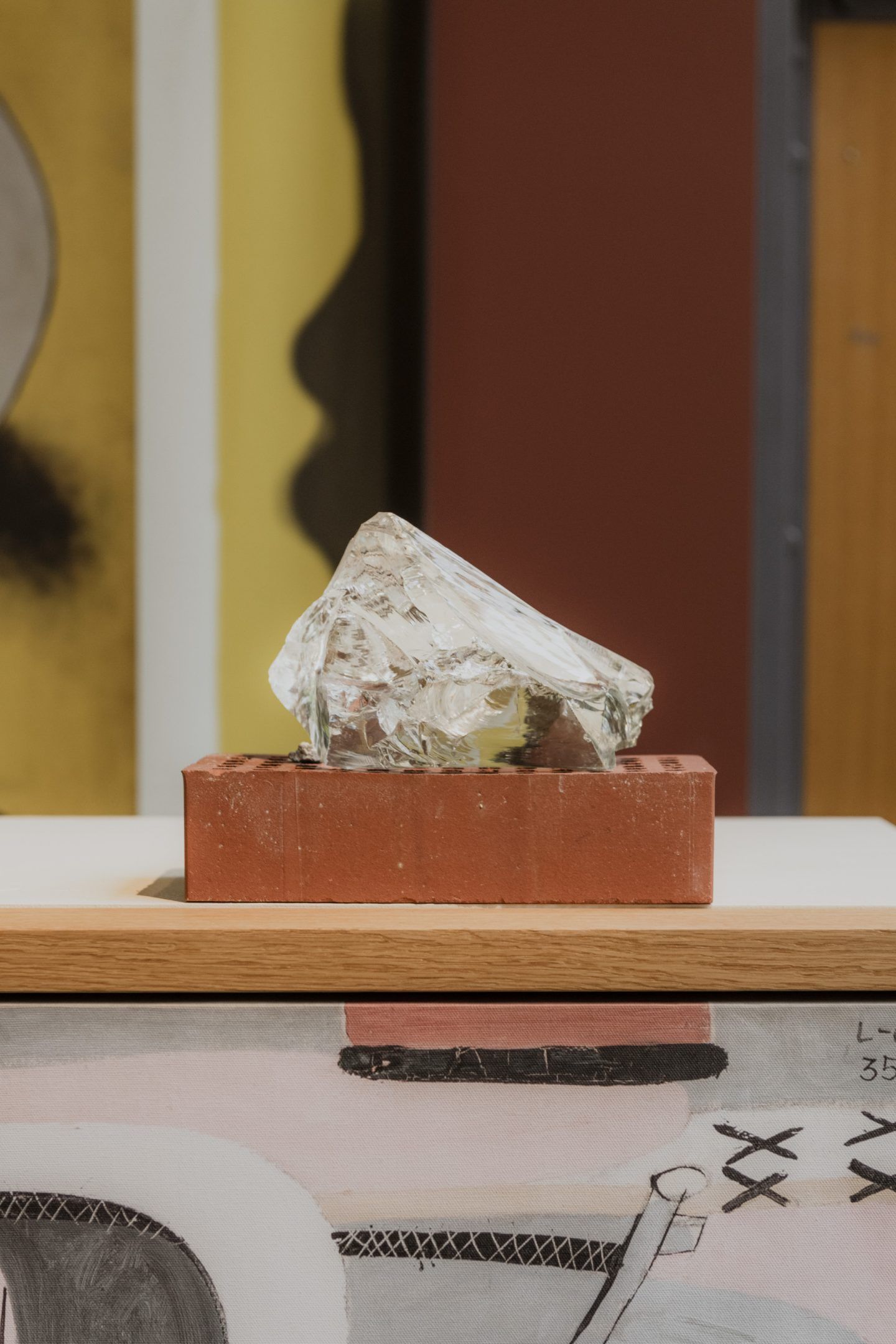 Visitors entering the pavilion are greeted by an exact replica of the Le Corbusier's 1931 installation Les arts dits primitifs dans la maison d'aujourd'hui, in which his own paintings are placed alongside a Peruvian Chimú ceramic piece, a wicker chair, a brick, a piece of glass, a Benin bronze, and a Fernand Léger painting. In one corner of the ground floor, the pavilion's modular chrome and wood kitchen overlooks the expansive garden landscape, which gently slopes down to Lake Zurich. A freestanding concrete staircase—a sculptural masterpiece in its own right—invites visitors to venture down into the basement, where 50 of Le Corbusier's original collectibles provide a rare array of insights into his vastly varied influences. A 16mm film, here presented for the first time to the public, shares glimpses into his life, travels and collections, and a small library promises hours of in-depth discovery into his oeuvre.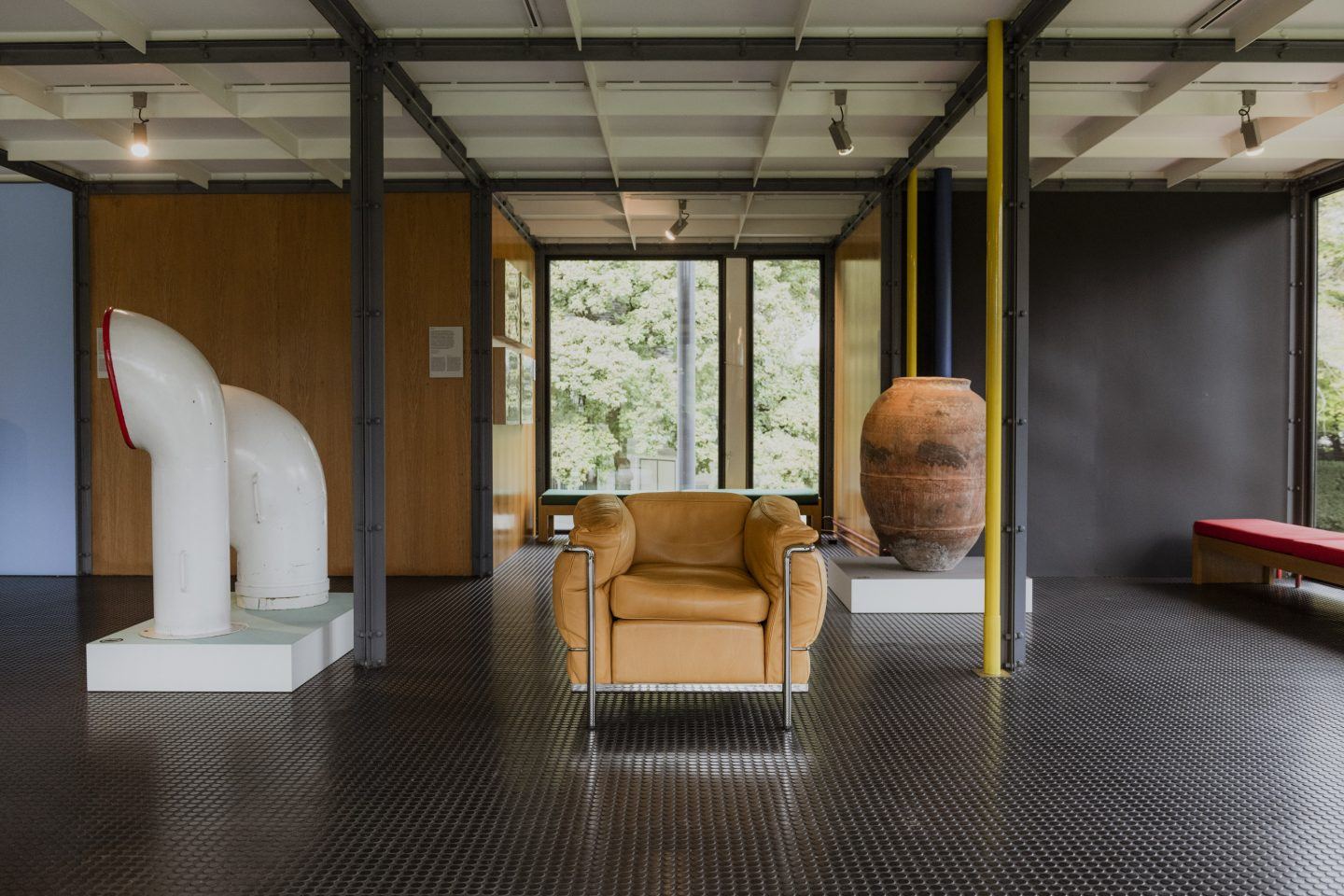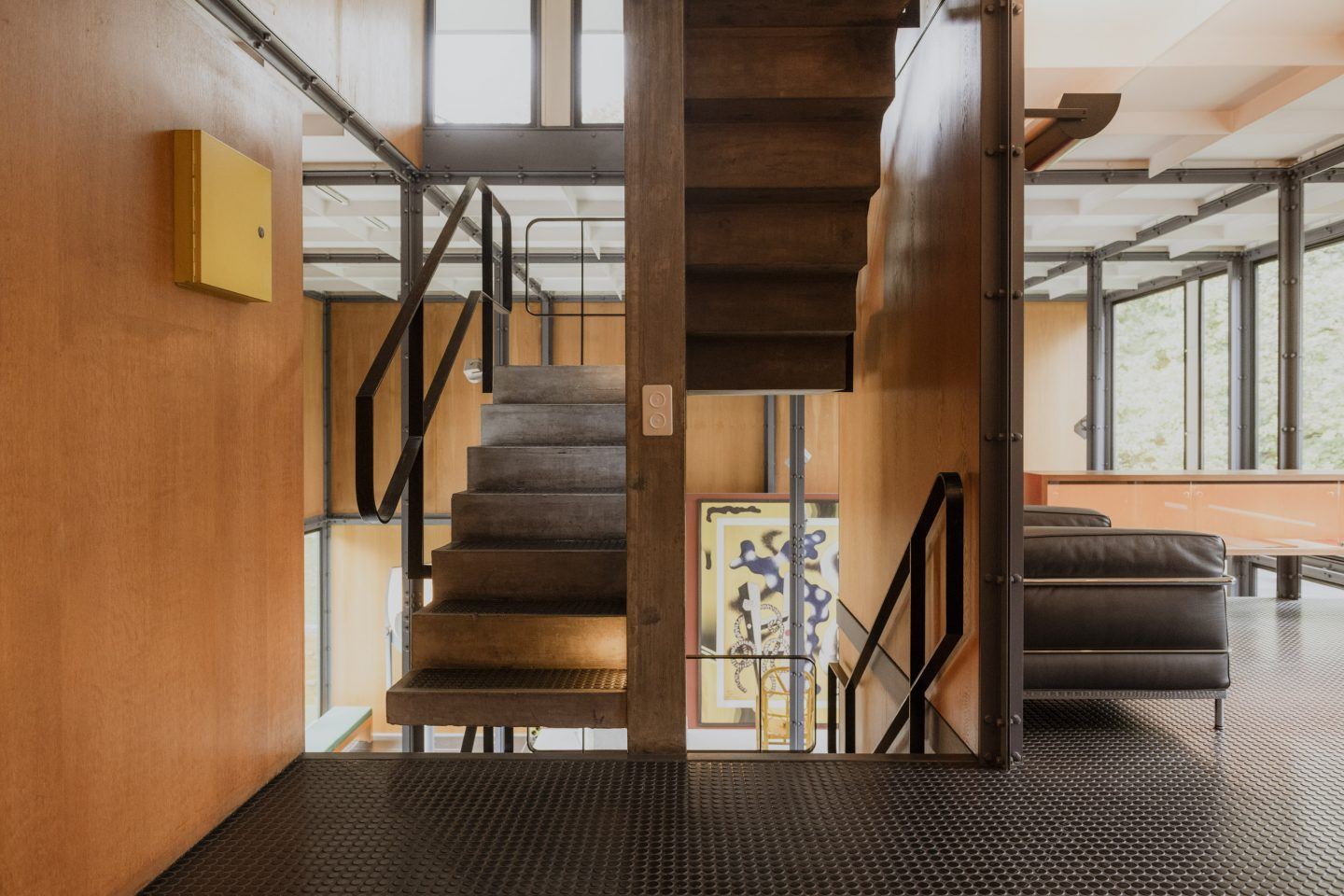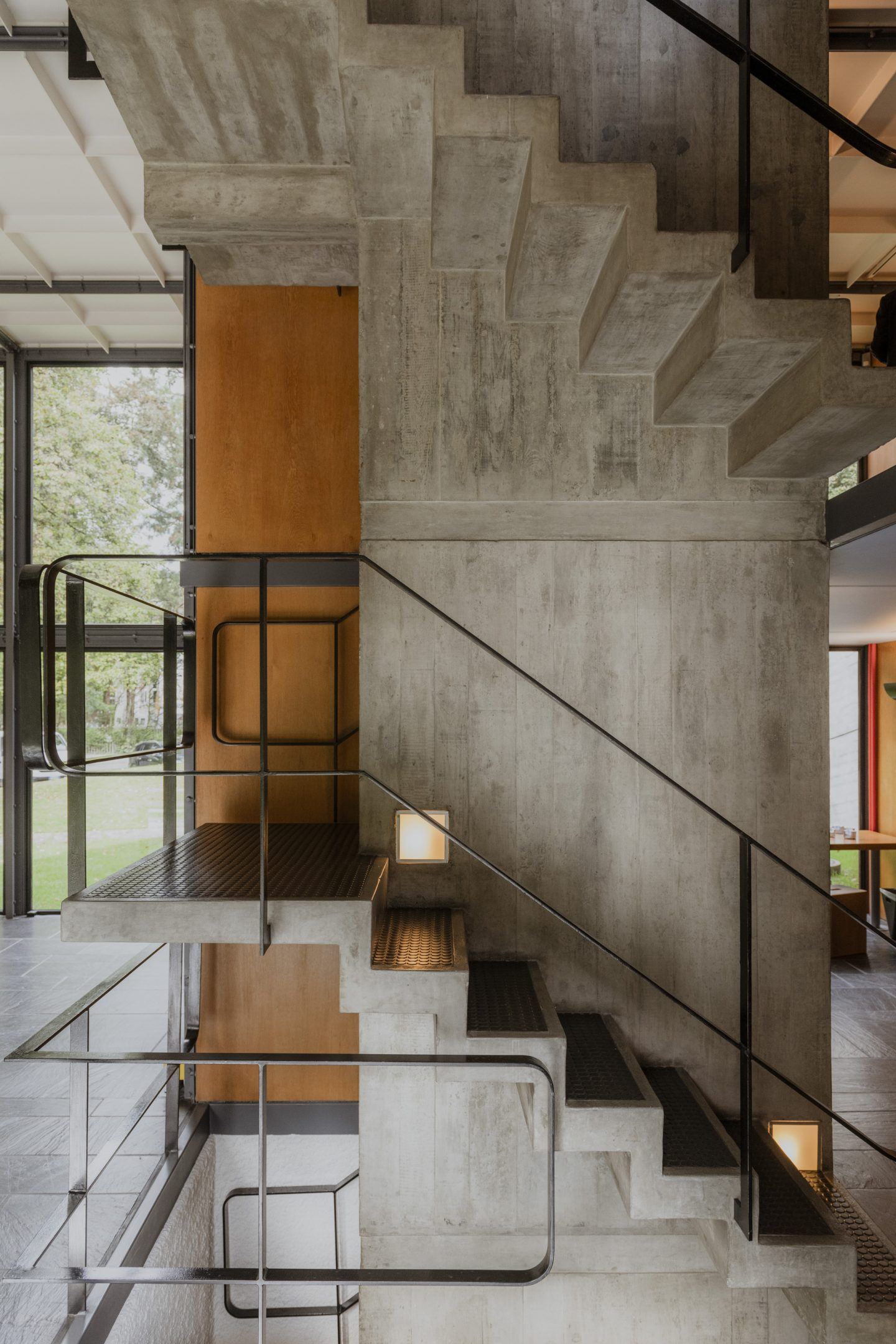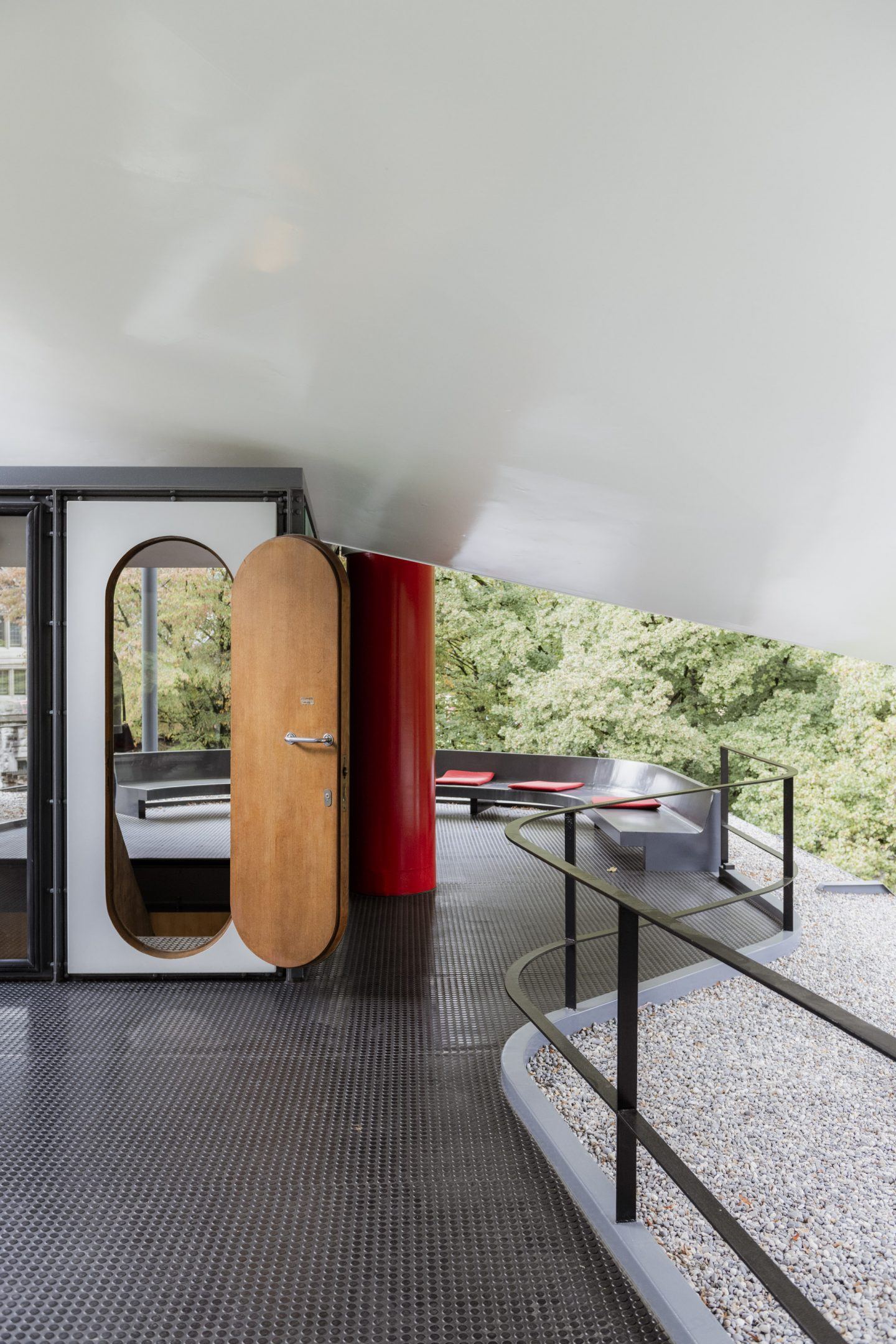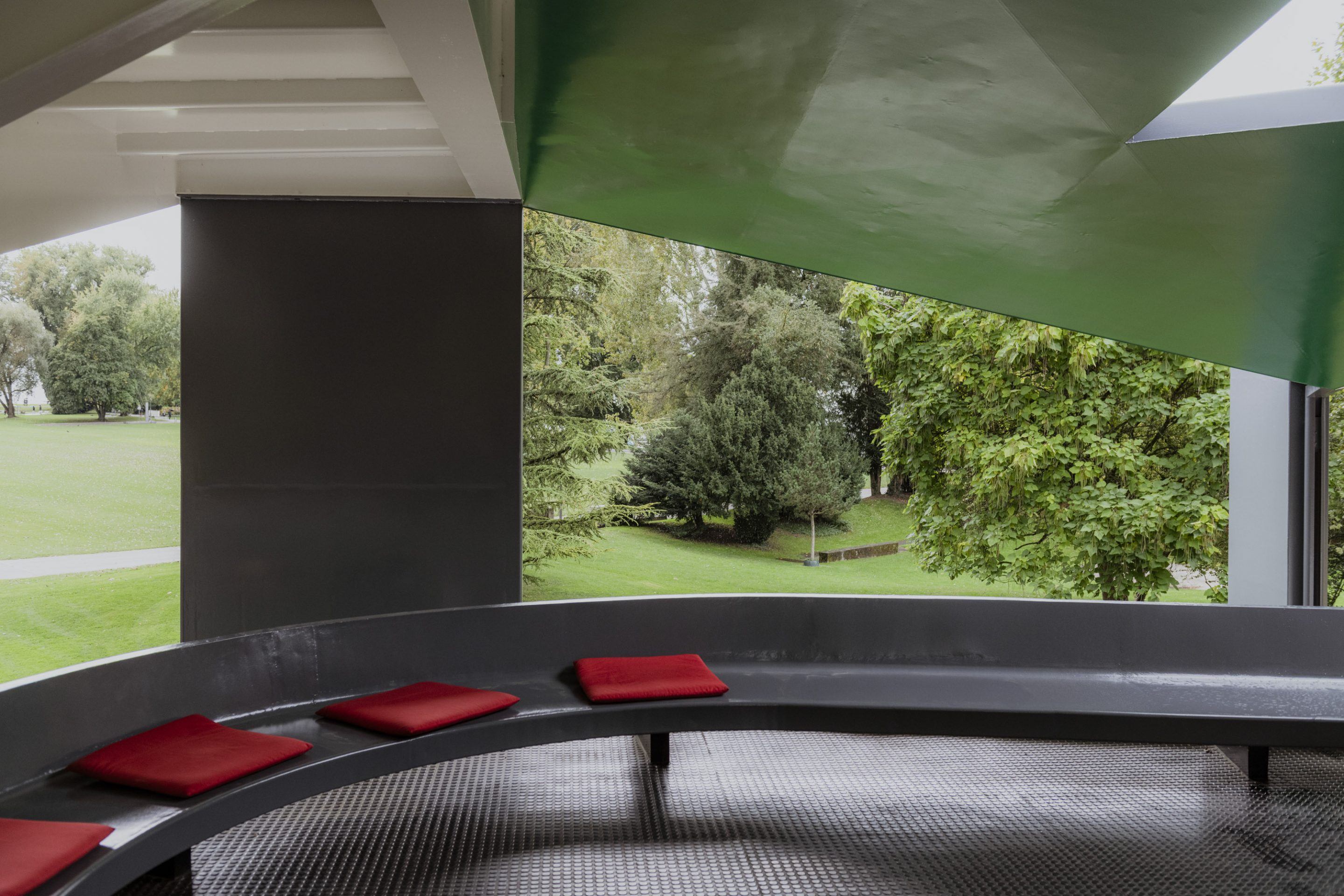 On the second floor, Thonet chairs are arranged next to Le Corbusier's LC2 Armchair and the LC4 Chaise Lounge, designed together with Charlotte Perriand and Pierre Jeanneret, alongside an eclectic combination of antique and indigenous artworks selected by the pavilion's curators in tribute to Le Corbusier's collection interests. A permanent exhibition displays 17 photos by the Swiss photographer René Burri, which depict scenes from Le Corbusier's daily life. All throughout the pavilion, the exhibition Mon Univers (My Universe) presents works from the architect and painter's collection, ceramics, sculptures, and found objects, creating an alluring dialogue between his passions. Up on the roof terrace, under the graceful curve of the floating canopy, a view out to the lake offers an enchanting setting in which to synthesize this impeccable tribute to Le Corbusier's legacy.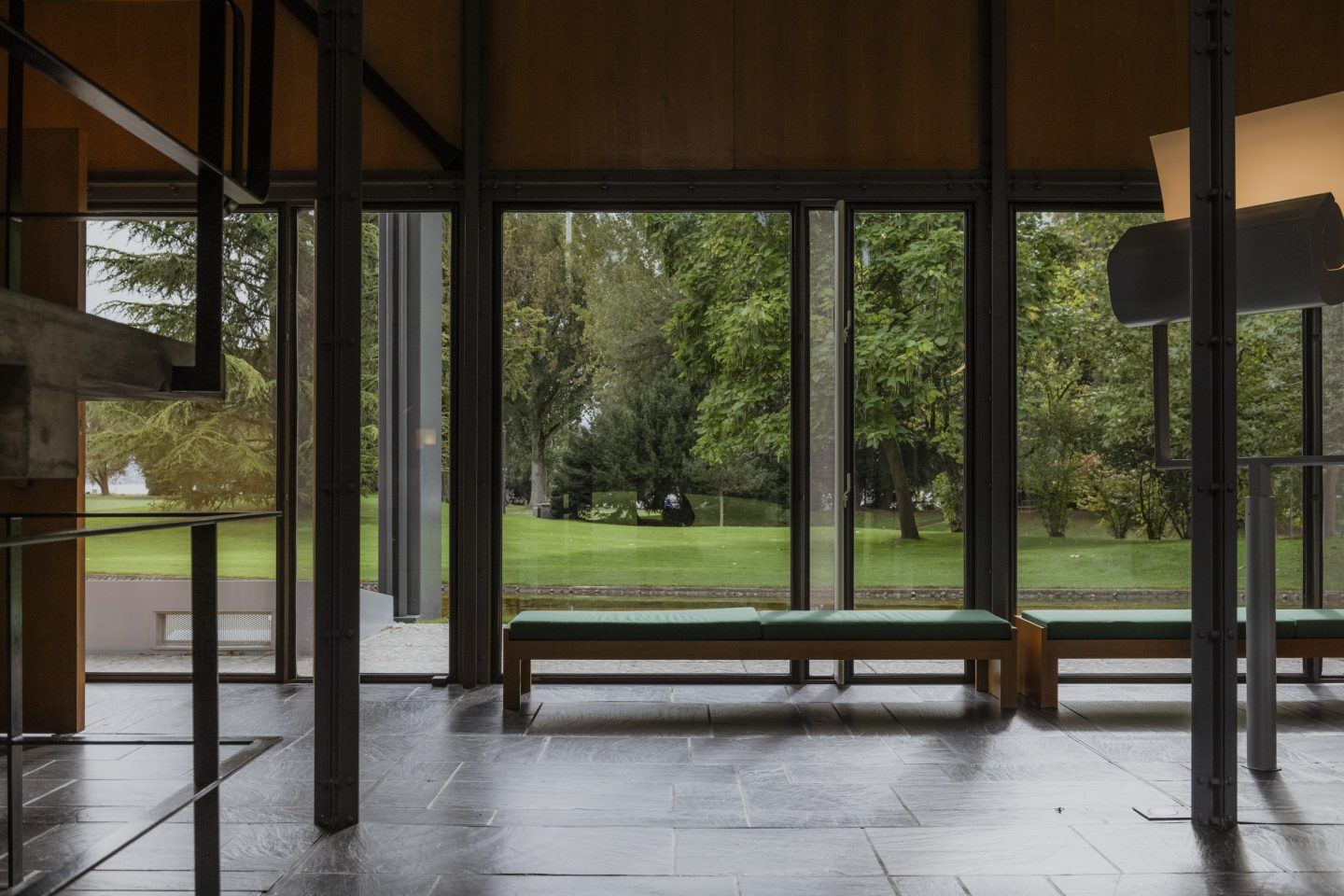 ADDRESS
Pavillon Le Corbusier
Höschgasse 8
8008 Zurich
OPENING HOURS
Tue-Wed 12.00-16.00
Thu 12.00-20.00
Fri-Sat 12.00-18.00
CONTACT
Tel.: +41 43 446 44 68
Website
This story is the twelfth in a 12-part travel guide to Zurich,
created in collaboration with Zürich Tourism.
Follow the series and discover the city here.