When strolling around Zurich, there's a good chance that the stylish glasses-wearing denizens you encounter picked up their pair from one address: Grüngasse 4, the flagship store of trailblazing Zurich eyewear brand, VIU.
In just five years, both VIU's frames and the interior concept where they're presented have come to secure their position amongst the Swiss design icons of today. Grüngasse 4 is where it all began. Glasses are a deceptively humble everyday object, according to VIU's Creative Director, Fabrice Aeberhard. Aside from the necessity of correction lenses, "Frames are often perceived of as a small item related to fashion or accessories," he muses. "Yet they're actually one of the most prominent products, as they sit in the middle of your face. They support or change your character—the way you're perceived, even approached." It's this thinking that underpins the brand's motto, 'Framing Characters', which Aeberhard defines as "trying to find the uniqueness in everyone."
To that end, VIU's range comprises three distinct directions. The original line, 'Contemporary Classics', includes frames inspired by the '30s, '40s and '50s—decades which Aeberhard admires for their legacy on craft and aesthetic expression. Then there are the 'Characters', which take a more distinctive approach to defining appearances—like VIU's 'Titanium Collection'. Finally, there's 'Edge', which comprises more fashion-forward models, limited edition art pieces or collaborations—like those with Closed, House of Dagmar, and Saskia Diez.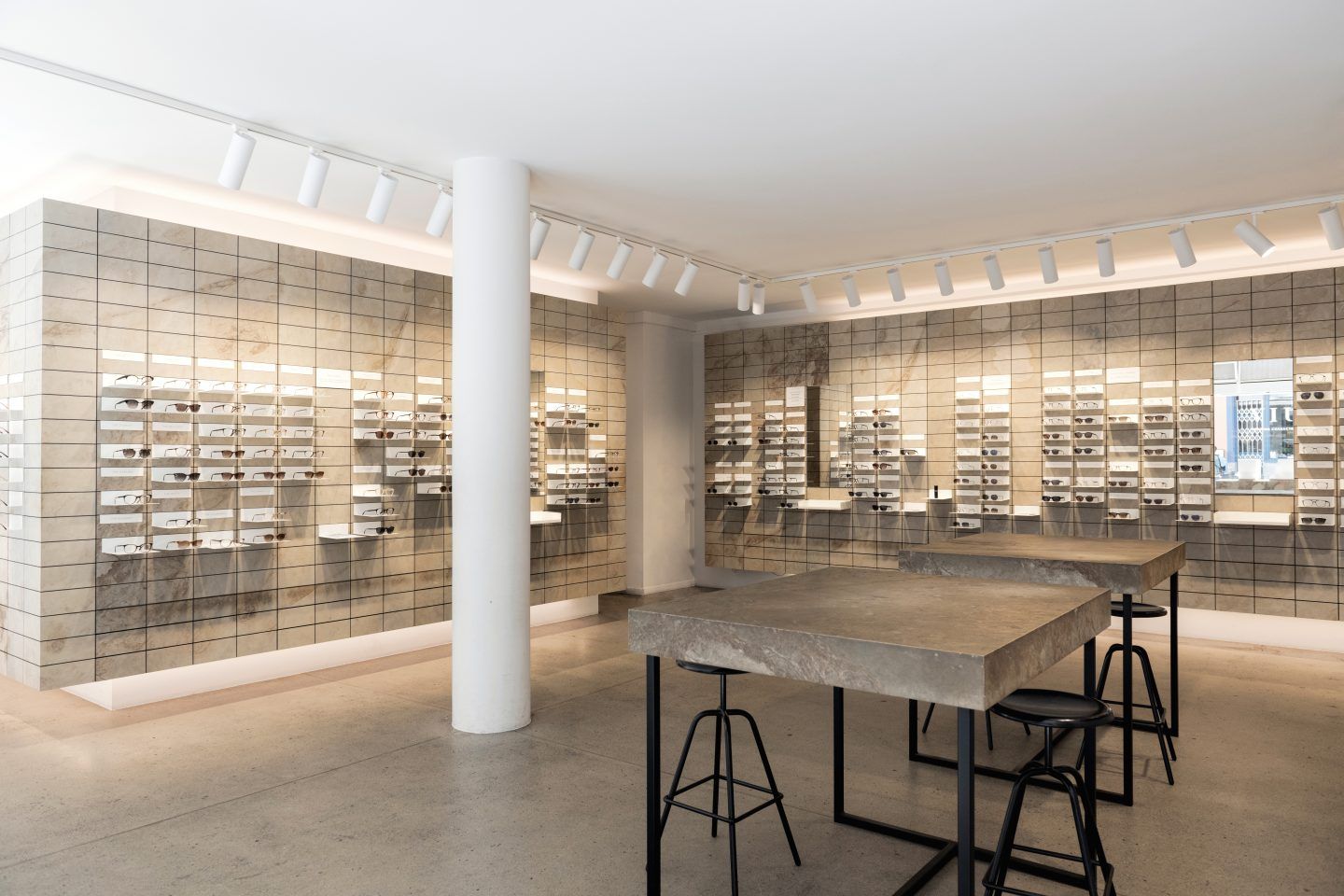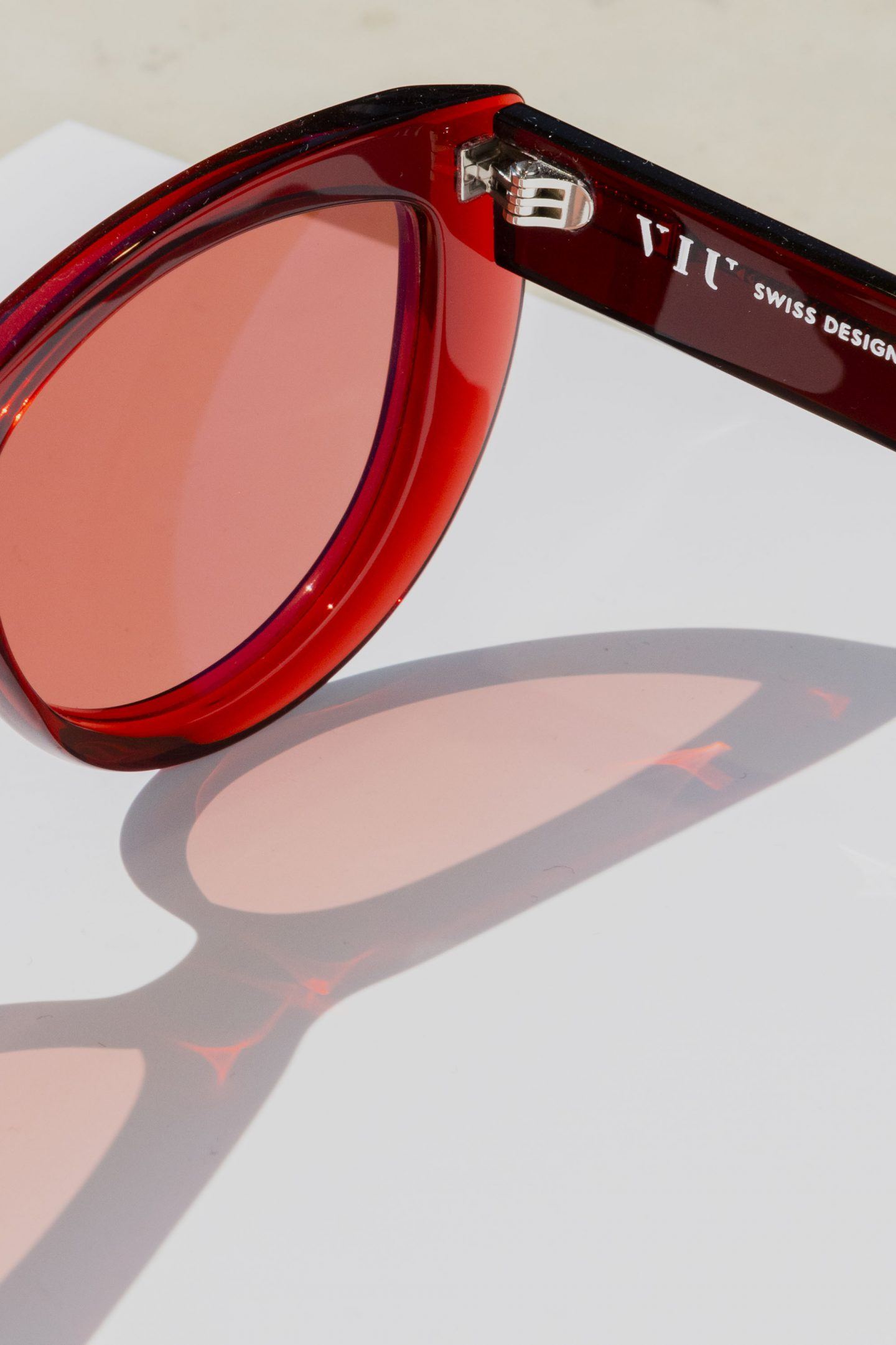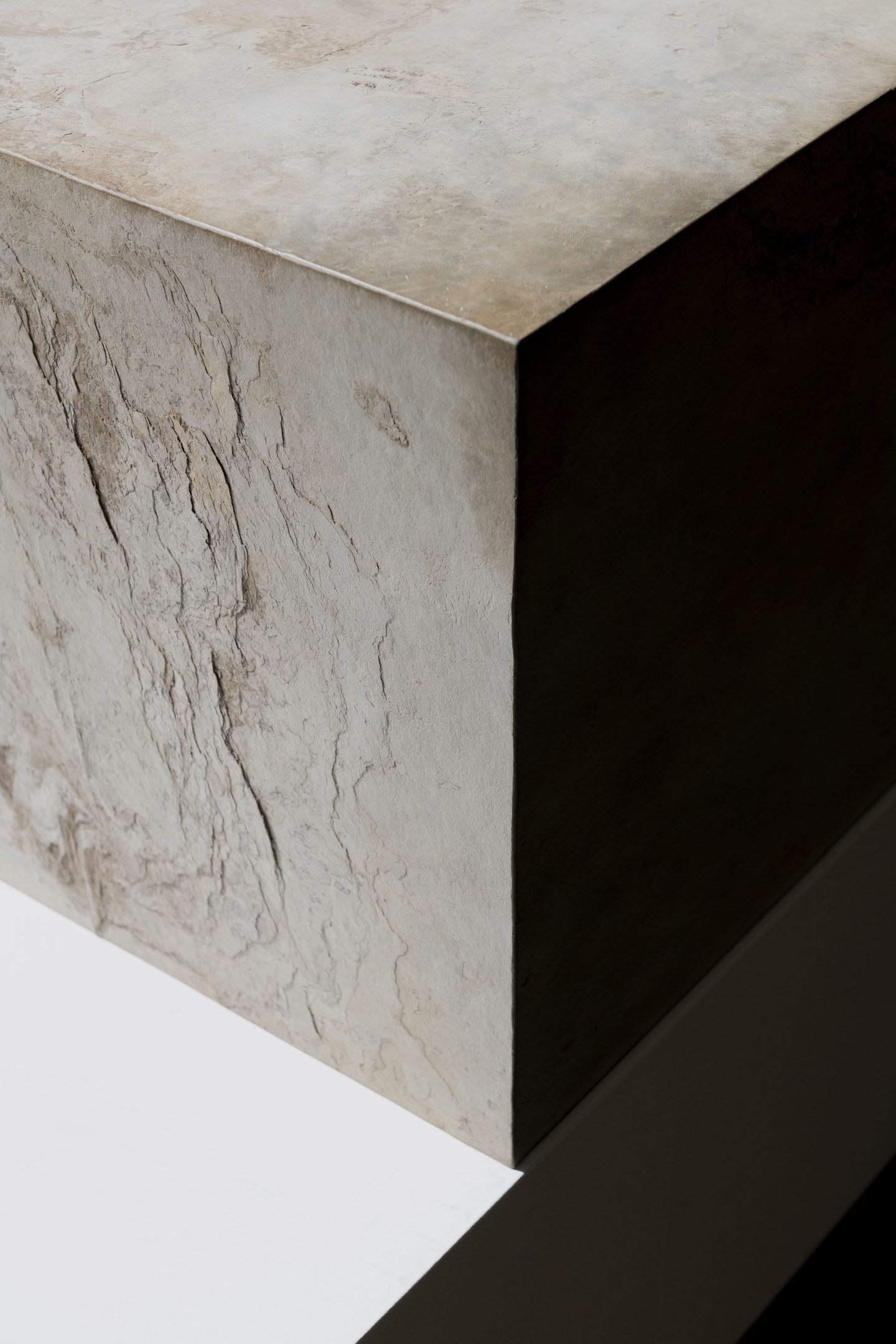 Rewinding back to the beginning, VIU began to fill a gap in the market. In late 2012, Aeberhard, along with VIU co-founders Killian Wagner and Peter Kaeser, Christian Kaegi and Dominik Müller, found themselves frustrated at the skewed price-to-quality relationship of the optical market. They formulated a plan for producing eyewear that was accessible, high quality in production and distinctive in design. Central to realizing this was finding the right producers, for which the founders undertook an extensive search. It was meeting number 31, on a Friday in May 2013, that they found the first production partner for their acetate frames—high up in the Dolomites.
"We chose them because of the matte finish they offered," Aeberhard recalls. While a matte finish is usually achieved through by sandblasting, this producer used Swarovski crystals to achieve a premium effect. "They create a very different surface, he adds. "It goes much deeper into the material, making the frame stronger and more durable." Since that fortuitous meeting, VIU has built relationships with a handful of further producers, all of whom specialize in a different material: Titanium from Japan, pure titanium and stainless steel from Italy, 3D printed frames from northern Europe—as well as partners in France, Germany and the Jura region of Switzerland with whom new collections are underway.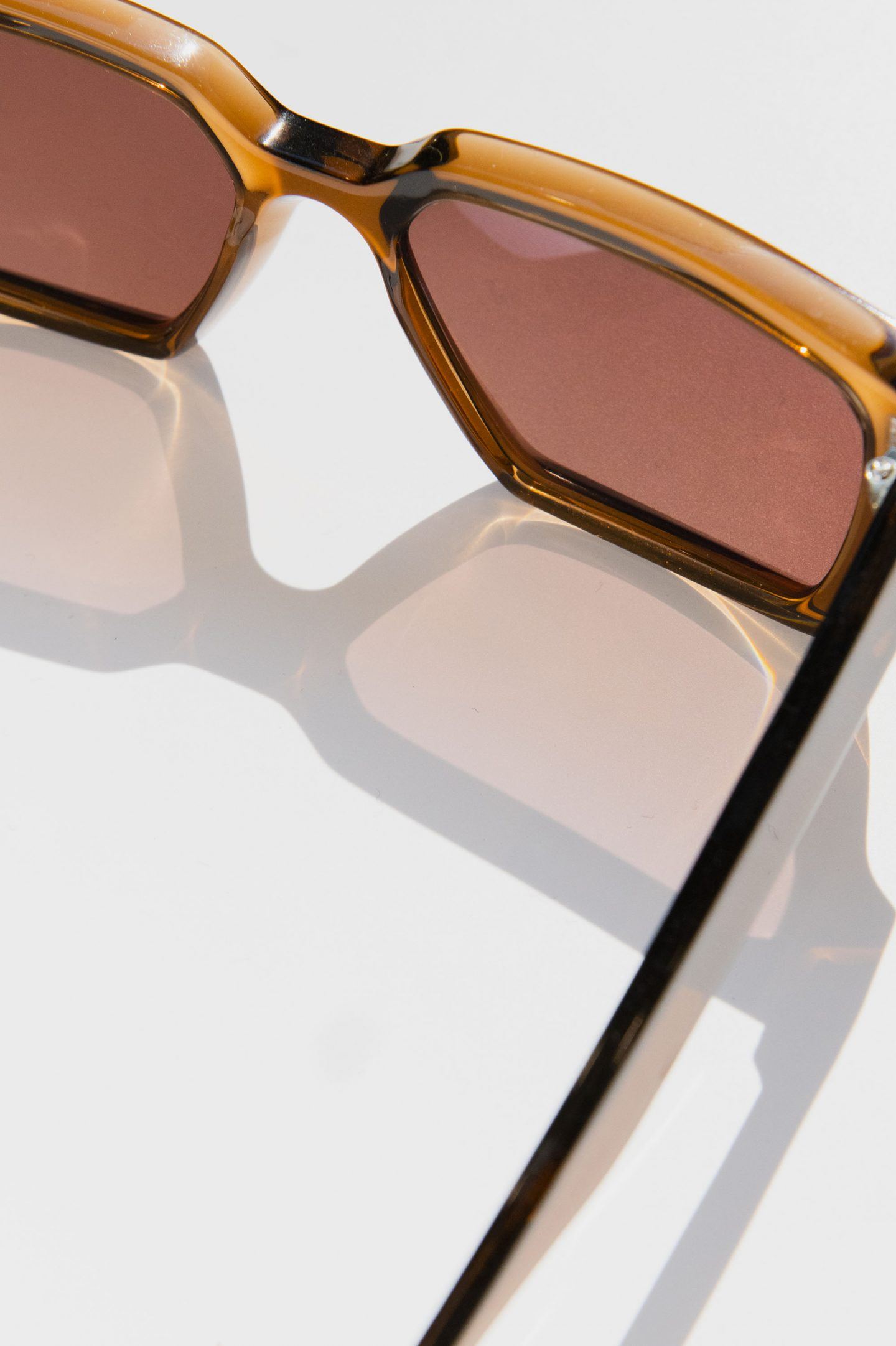 With a total of 54 stores and around 300 employees scattered throughout Europe, VIU has fast become an ambassador of Swiss design across the continent. Aeberhard describes the philosophy it represents as "being essential in everything you do—simple but functional." This is reflected not only in the design of VIU's frames, but is also embodied through its store interiors, designed in-house. The brand's trademark concept centers on a modular grid display system. Its structure remains constant in each store, while the outer material is customized in a nod to local character, giving each location a unique look and feel while remaining unmistakably VIU. The display system's graphical structure represents the brand's clean, considered identity—both practical and aesthetically pleasing. Its modularity means that "there's no beginning and no end," Aeberhard explains. "You can play around with the positioning of the frames, and complete a whole new system of information." Storage space was integrated from the beginning. If you look closely, he notes, "you can see the cutting lines are slightly darker at the bottom. They have storage for frames inside. This is also very Swiss—integrating functionality."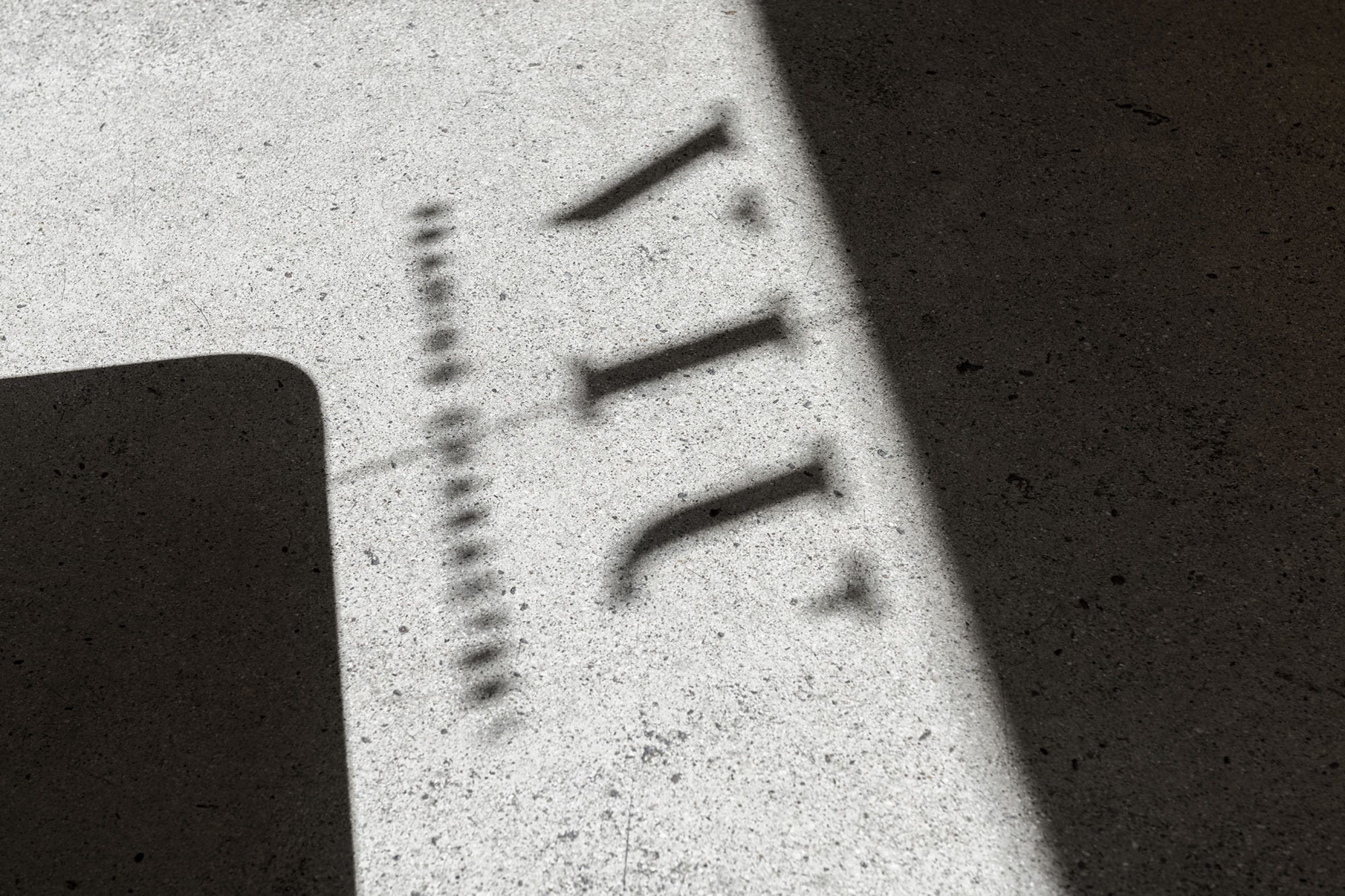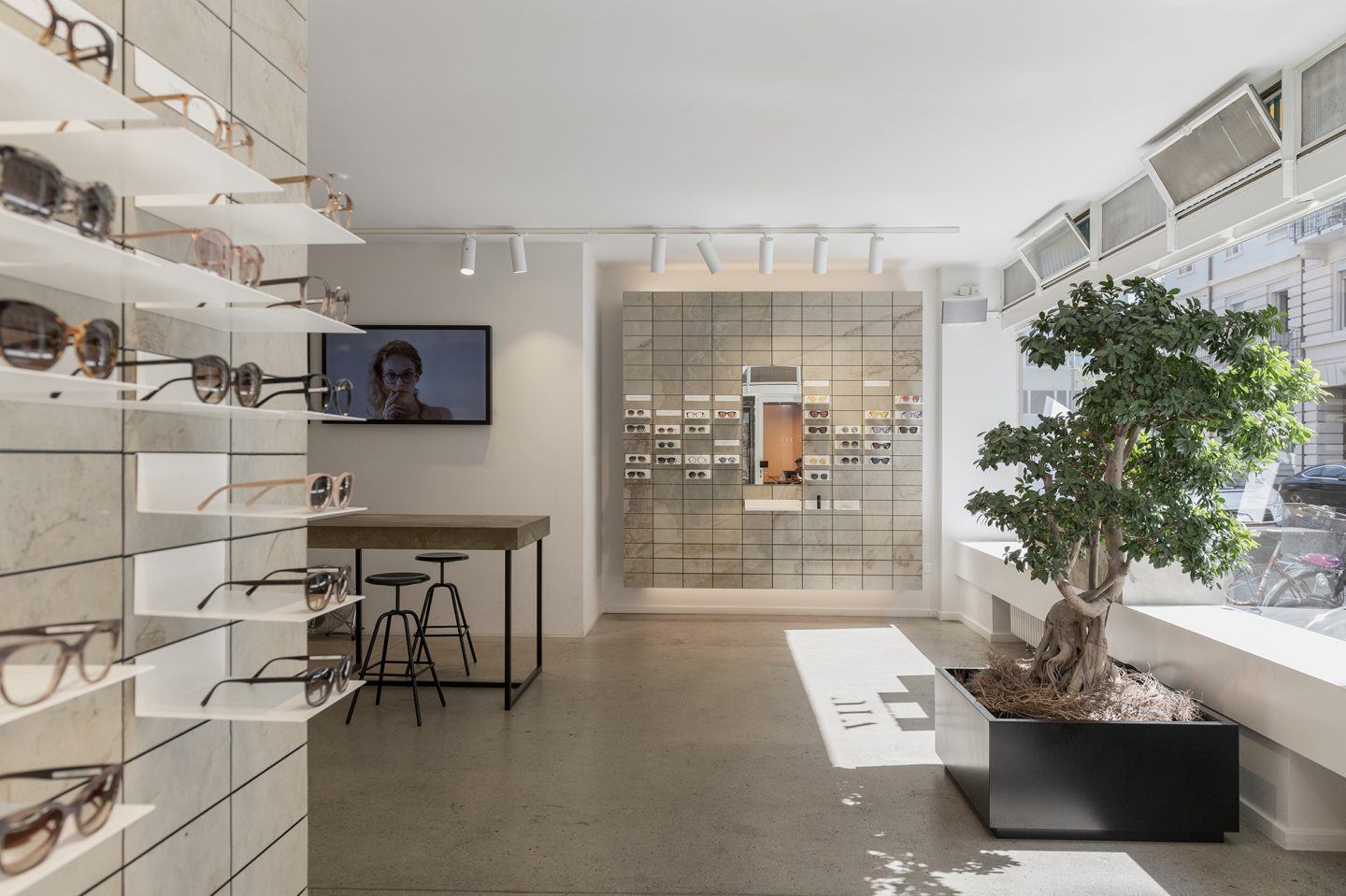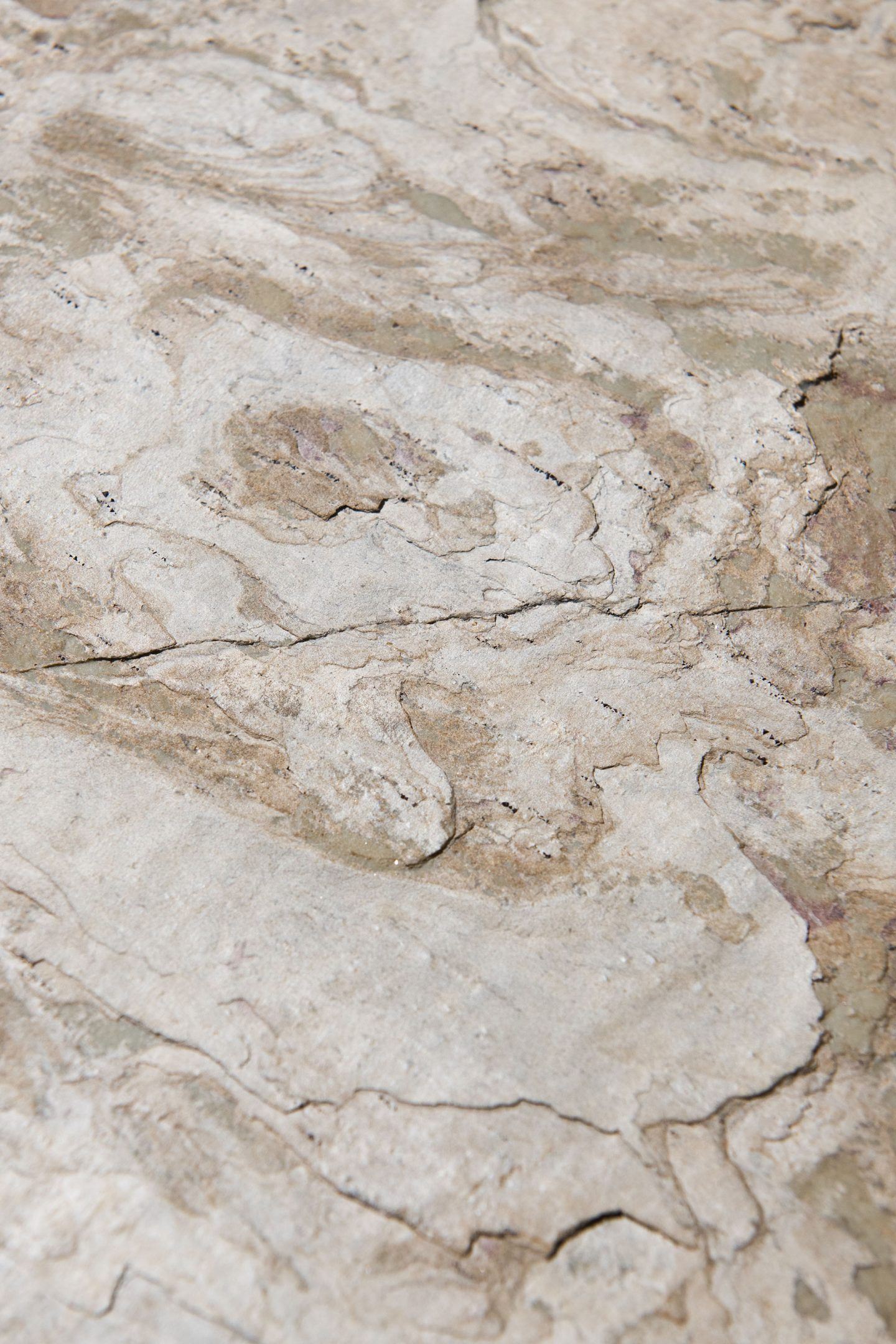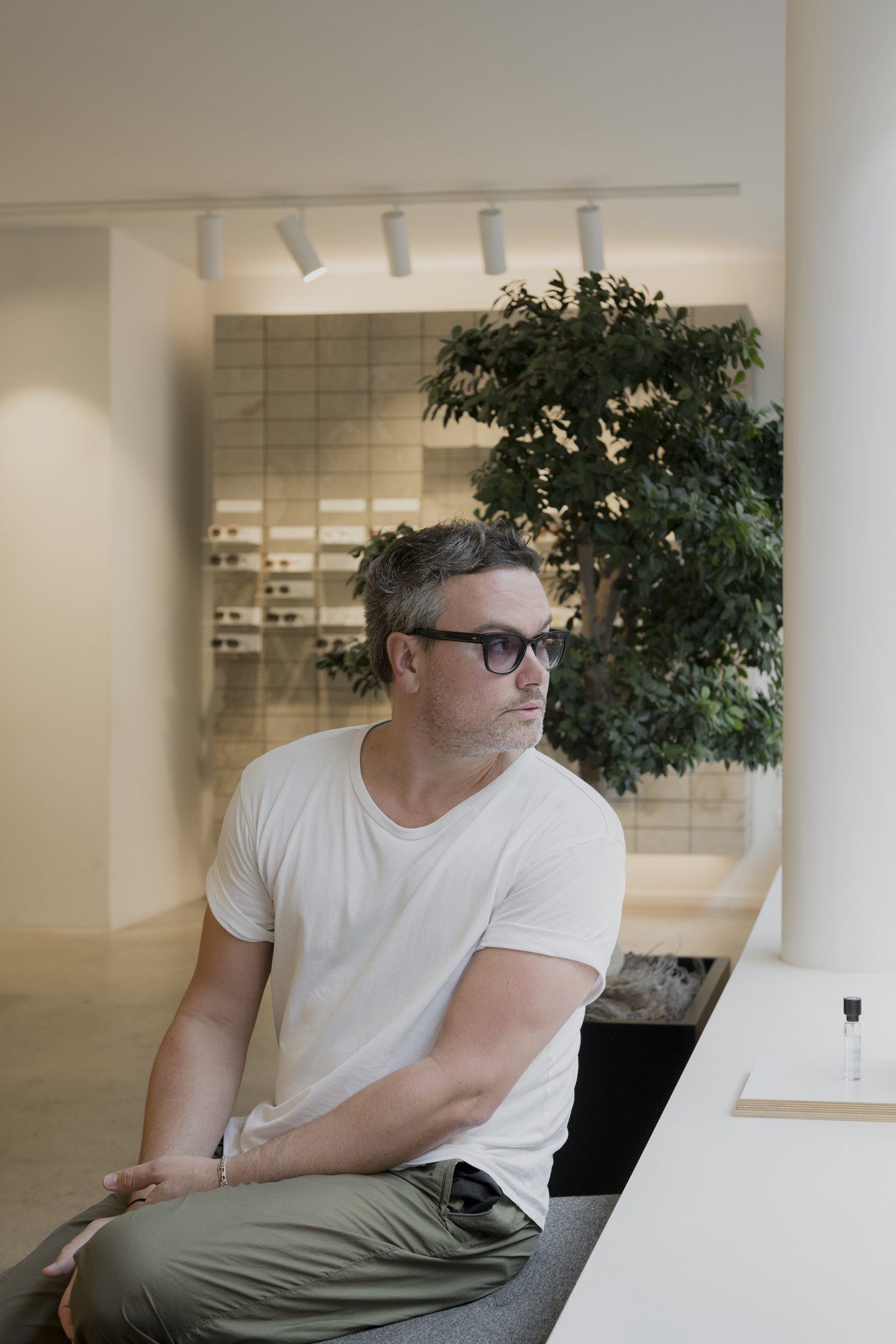 Here at Grüngasse 4, VIU is housed in a 1960s-built building that was previously used as a storage space for old fridges and electric parts. When the team first scouted it, they set about restoring its original character, polishing down the concrete floor, and preserving the original 1960s exterior color. When the store opened its doors in April 2014, the space served as an office-store-stockroom hybrid. "We had meetings around a big table in the front in the morning, and at midday we opened the door, and went back into a corner to work from there. We have a 30m² basement where we used to keep our stock, and we'd sent everything out from here," Aeberhard reminisces. "Back then, we didn't offer eyesight tests —that requires space and equipment. Instead, we worked with opticians in the same cities." By late 2015 things had changed—the office space moved out of the retail store, and VIU introduced-store opticians.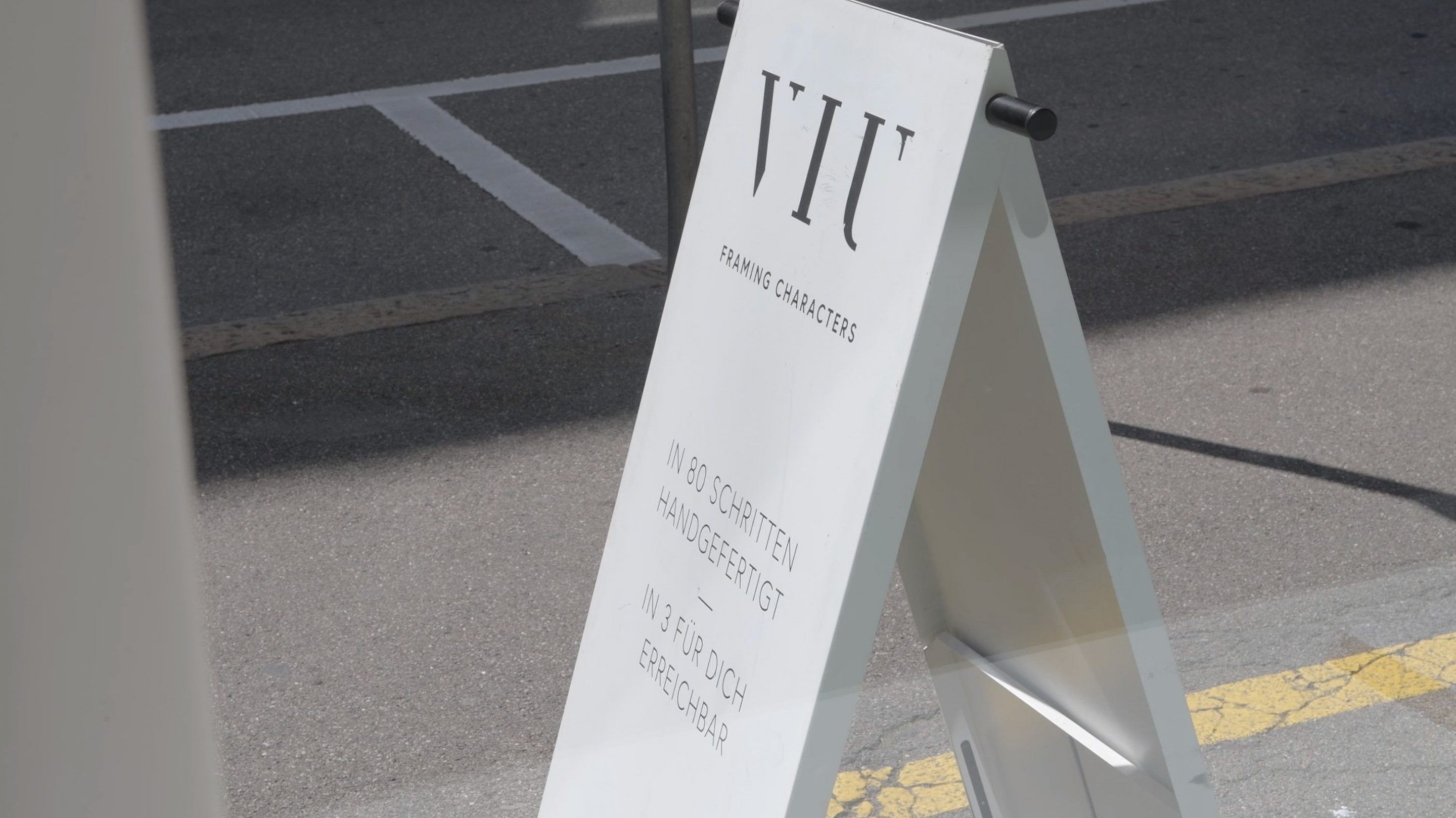 A year later, in 2016, the flagship's grid was remodeled with a grid system in beige-colored slate, which lends the light-flooded store a warm, calm atmosphere. The neutral color scheme echoes the Swiss way of life, Aeberhard explains. "We're like a small island here. We've always been quite neutral—we don't have political tensions or conflicts. Our political system is also completely different. We have seven presidents. And the population [of each canton] can vote for their preferences," he says. "Things move slowly. It's a long process, but a secure one. Switzerland is very much about being protected, secure, and stable." At the same time, District 4 is a dynamic part of Zurich which comes alive in the evenings thanks to a lively bar and cultural scene. "It's about going out, about enjoying life, about creativity," Aeberhard notes.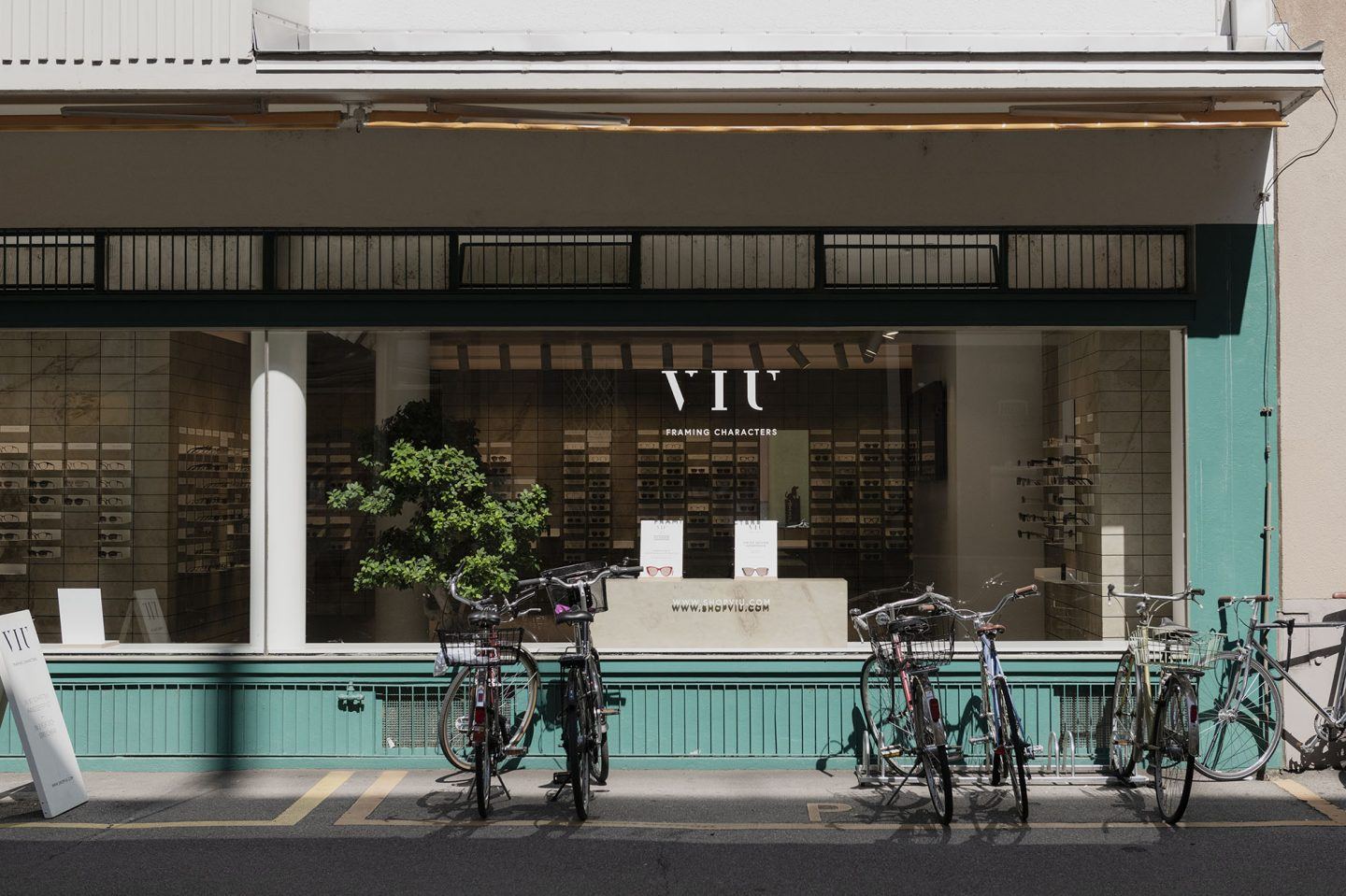 Creativity keeps VIU's design team focused on what's next. Ambitious plans are in the works—notably concepts that leverage cutting-edge technology for maximum sustainability. This goes for the materials used in store interiors, the creation of packaging and coloring techniques, as well as for the creation of the frames themselves. The use of biodegradable materials and 3D printing are set to be game-changers for VIU's next chapter. "The future for us is about customization," Aeberhard says. "About integrating the basics we have with people's individual needs—the topography of faces, sizing, coloring."
The team is further experimenting with 3D scanners to understand how frames can be perfectly tailored to clients' facial architecture is in the works. "It's always fun to see how customers react—because in the end, it's all about the customer journey," he says. "How you come into contact with a brand, get to know all the possibilities behind them, and how is the journey is completed with the frame being delivered in a specific way." If a visit to VIU in Zurich is anything to go by, those possibilities are prolific.
ADDRESS
Grüngasse 4
8004 Zürich
Switzerland
OPENING HOURS
Mon-Fri 10.00-19.00
Sat 10.00-18.00
CONTACT
Website
Tel.: +41 44 508 79 04
– This story is the first in a 12-part travel guide to Zurich, created in collaboration with Zürich Tourism –