From a bag design inspired by the rumbling of trucks past a Zurich apartment in 1993 to pioneering the circular economy, FREITAG has become more of a way of life than a maker of products.
As evidenced by its ever-evolving range, global store expansion and artistic collaborations, the company is relentless in its innovation. Its latest project is located in Zurich's hip District 4. As its tongue-in-cheek name suggests, the 'Sweat Yourself Shop' invites visitors to get hands-on and customize their own portable piece of FREITAG history.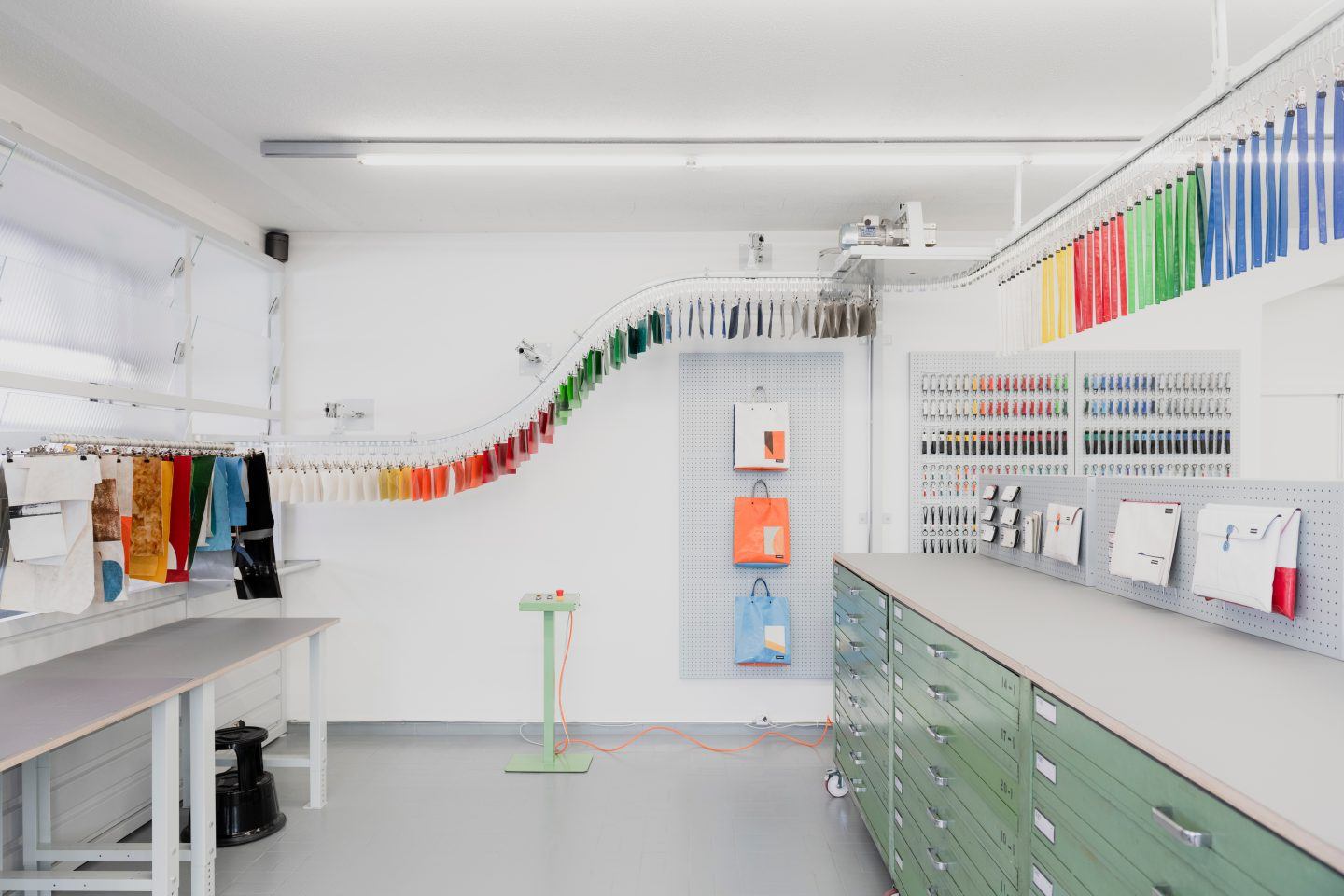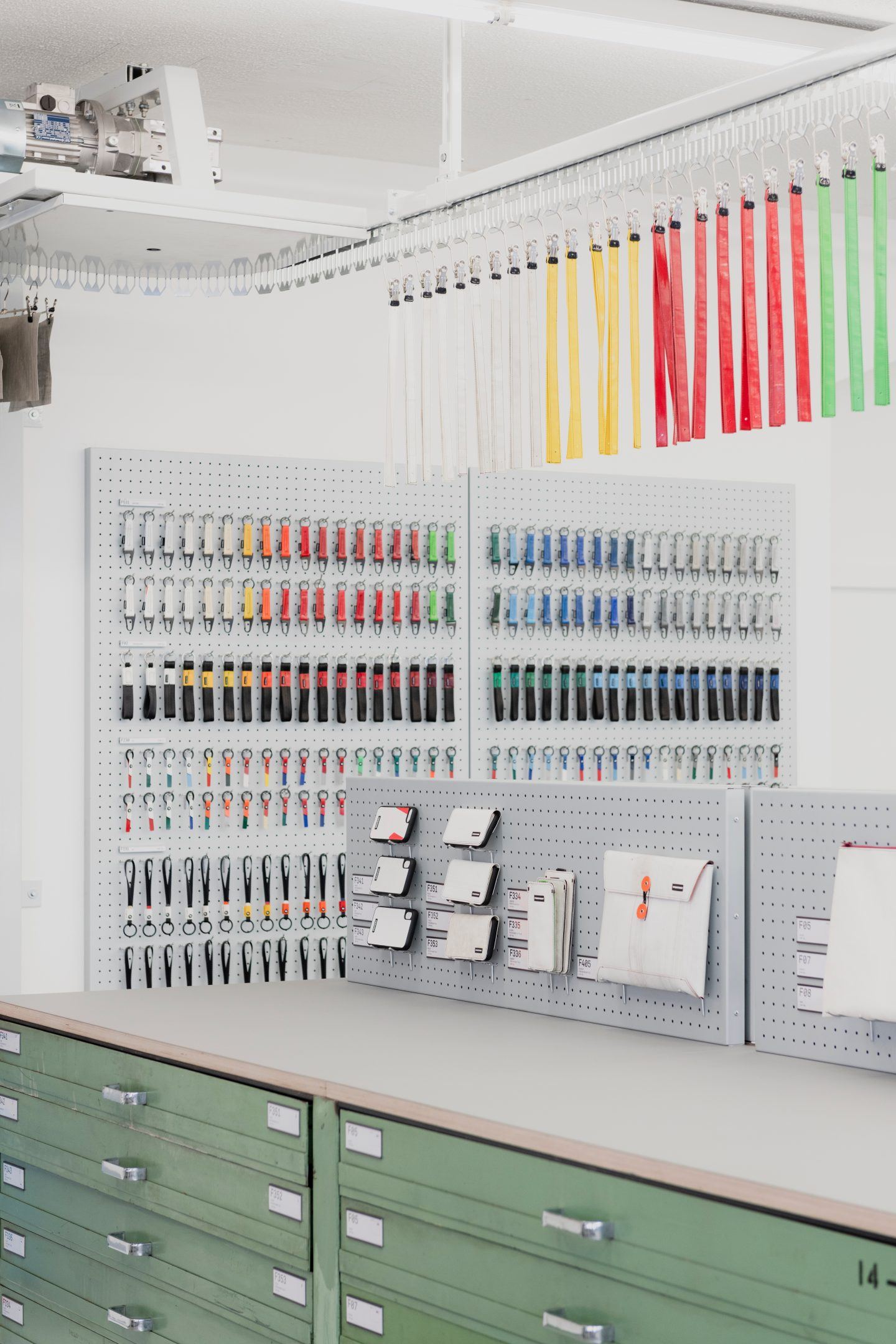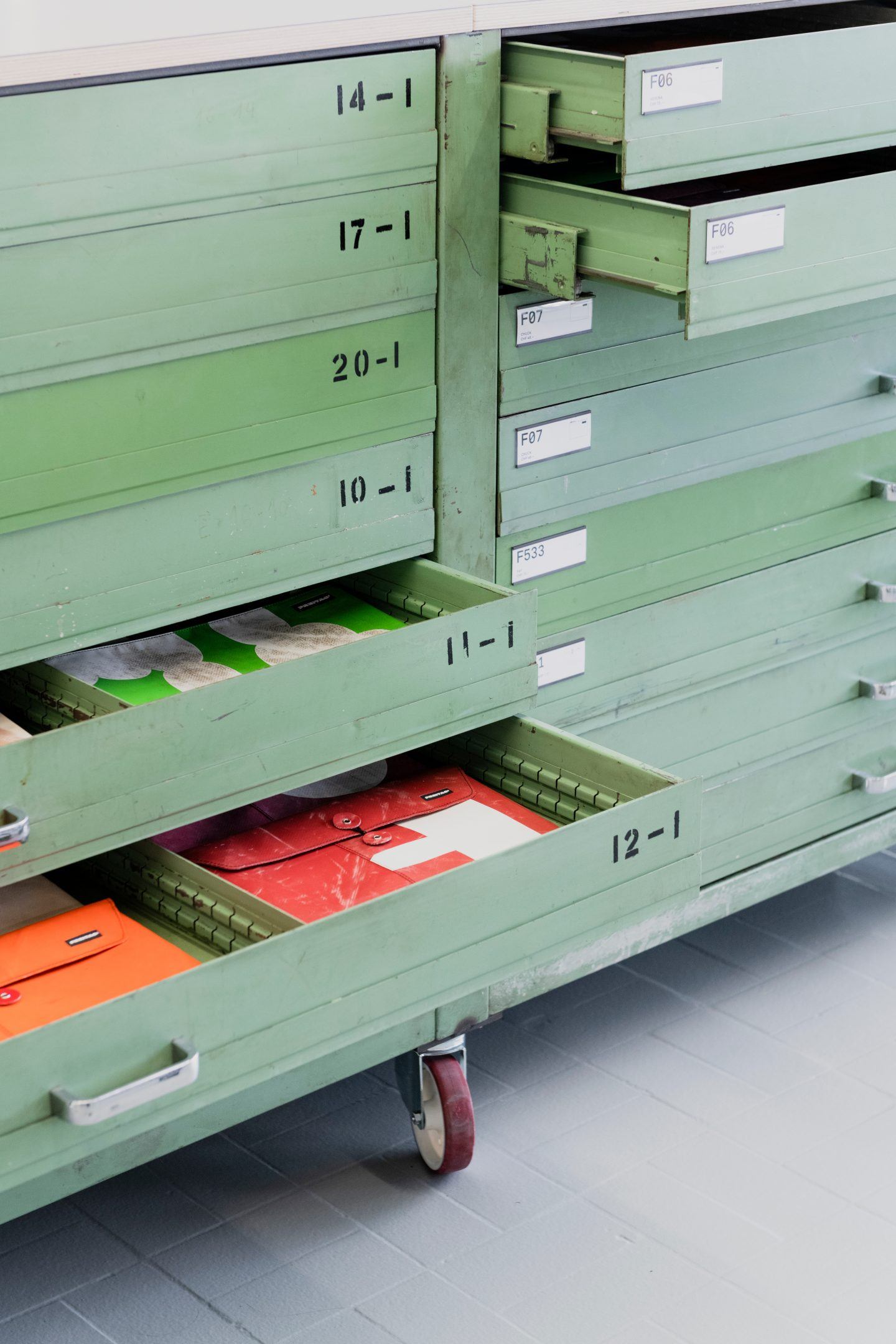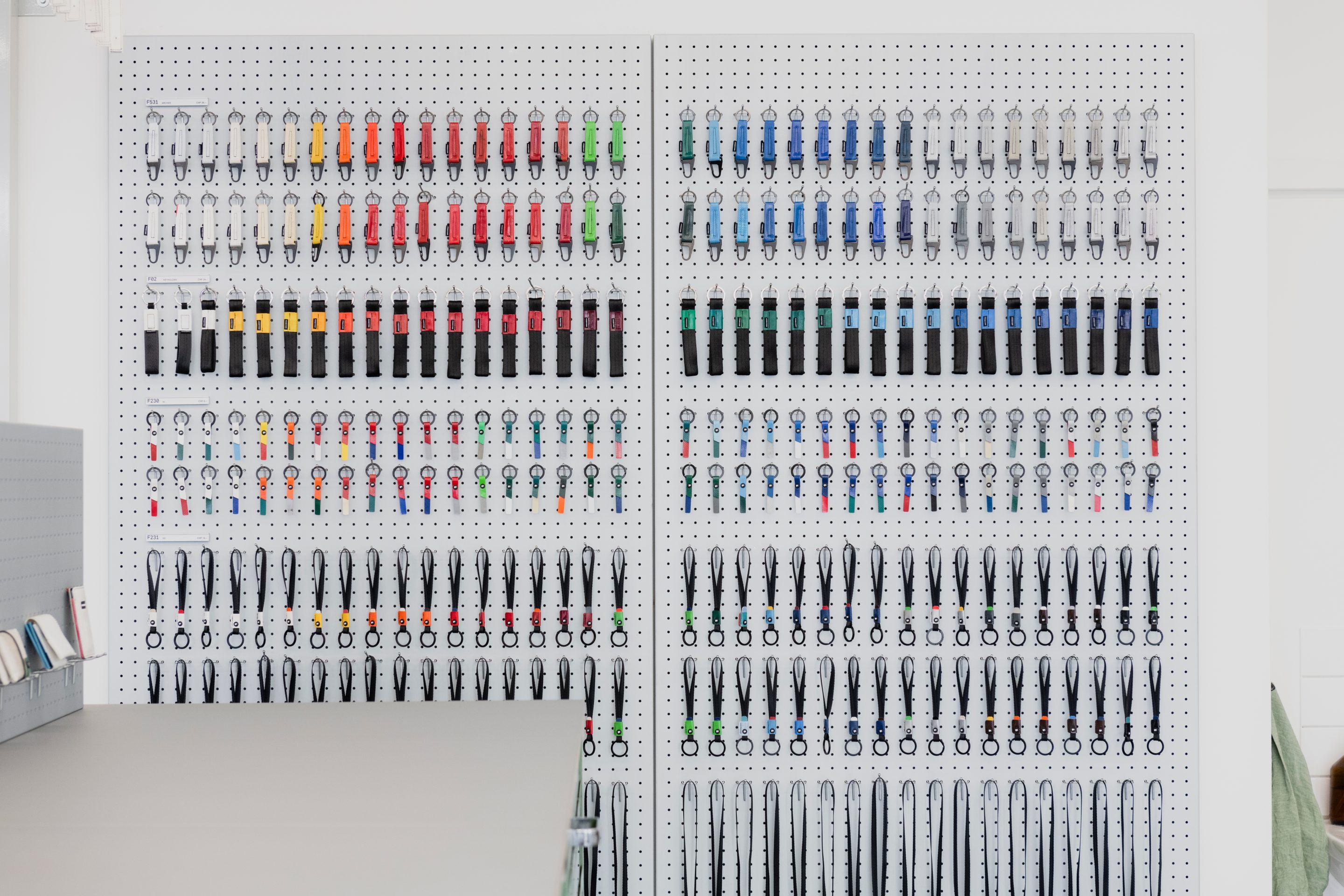 The story of FREITAG's iconic bags—exported from Zurich to all corners of the world—began in the early '90s. Brothers and graphic designers Markus and Daniel Freitag were looking for a sturdy messenger bag that would allow them to safely transport their work from A to B on their cycling commutes. After their search came up short, they decided to create their own, and found material inspiration in the constant traffic passing by their apartment. Reclaimed truck tarpaulins—sturdy, durable and weatherproof—along with seatbelts and inner bike tubes came formed their first prototypes. Today it sits in New York's MoMA as an icon of 21st century design, and remains a sought-after product in FREITAG's wide range, which currently spans 80 unique products across 25 stores worldwide, as well as over 4,000 unique designs online. From shoppers and travel packs to smaller accessories such as phone covers, card holders and keyrings, there's something for all kinds of carrying needs.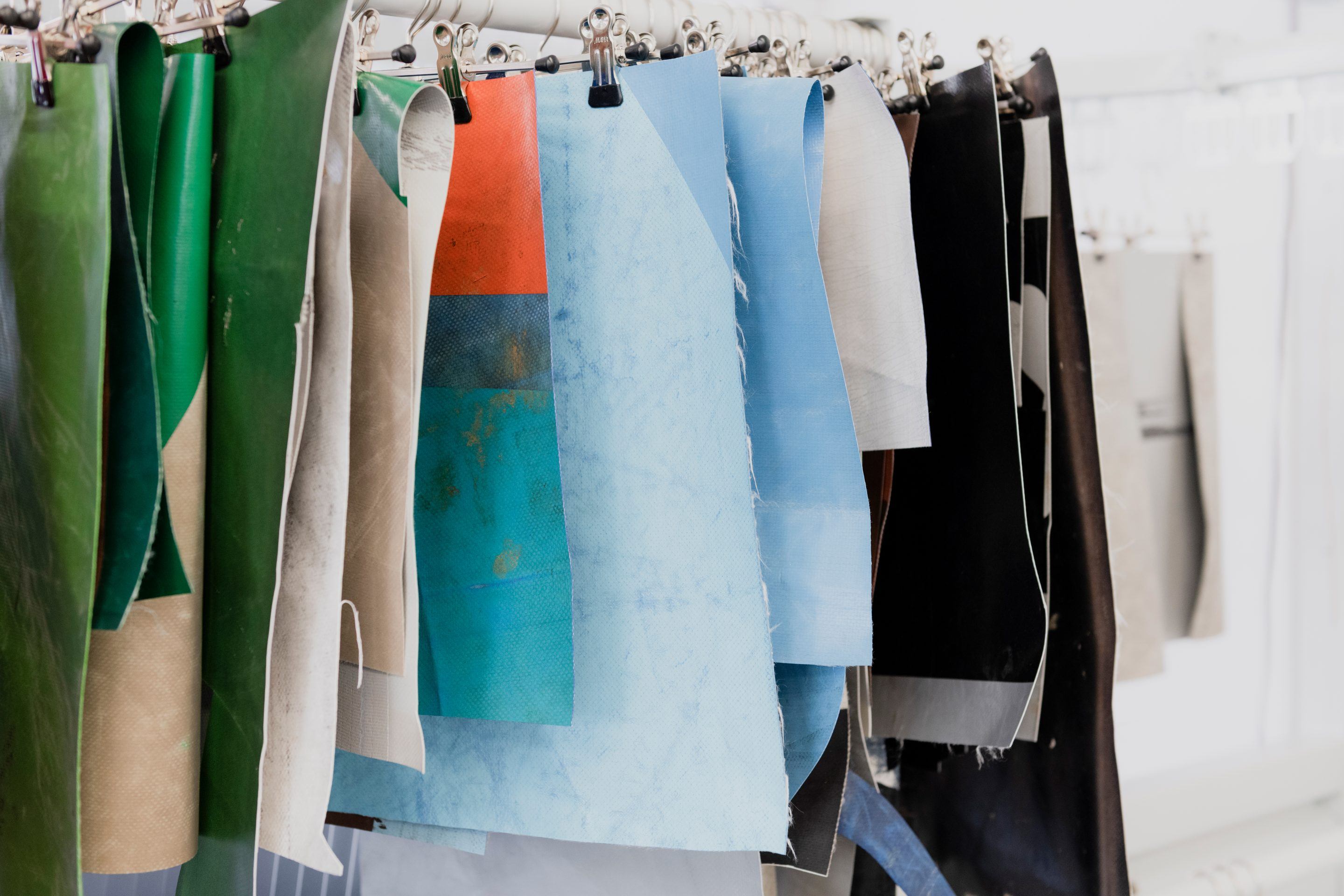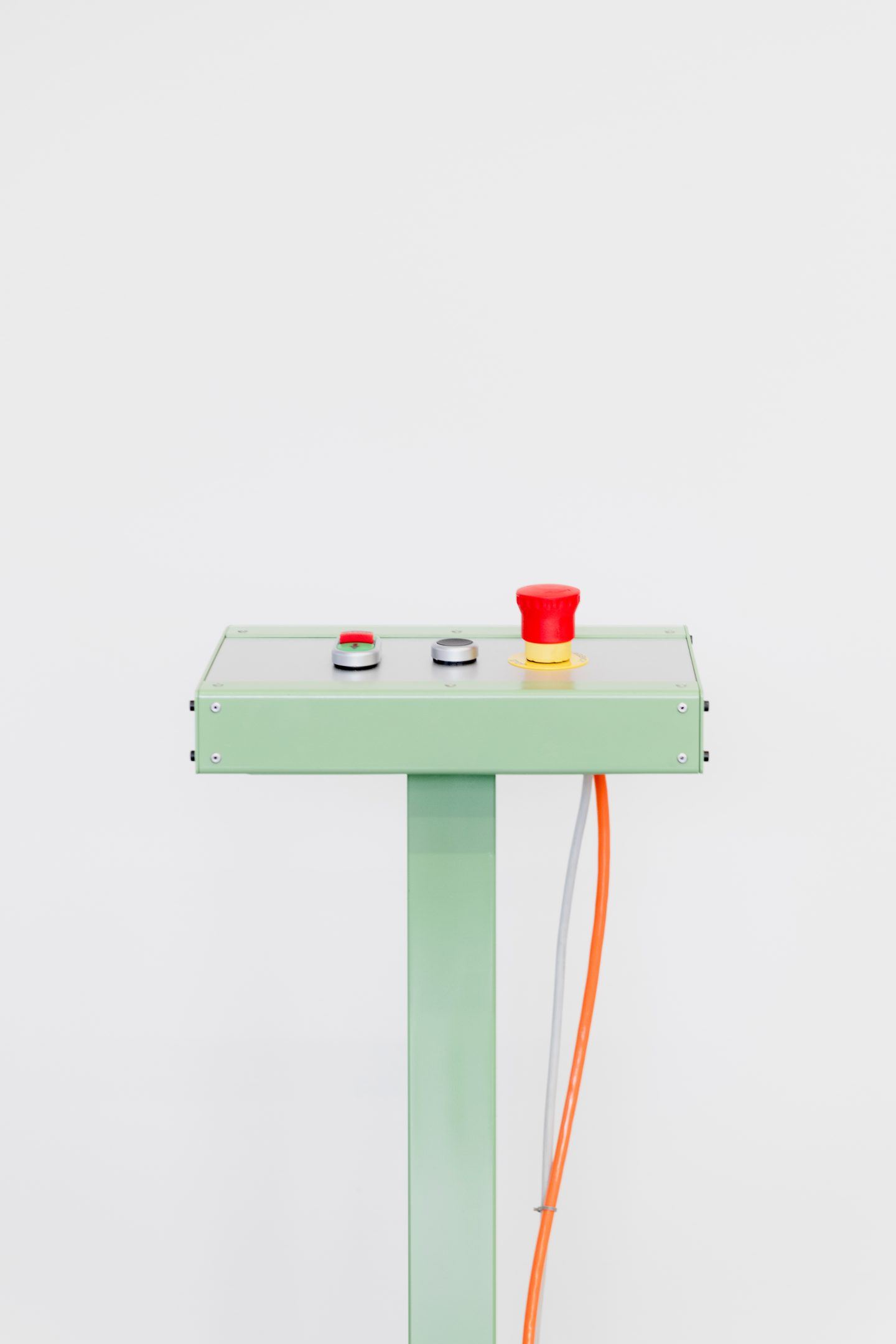 FREITAG's factory in Zurich-Oerlikon receives 640 tons of truck tarpaulin per year, which is sorted, cut and washed using rainwater collected from the factory's rooftop. The tarp is then cut according to FREITAG's manifold patterns, which are designed to minimize tarp wastage while optimizing aesthetic appeal. As a company dedicated to rethinking and extending life cycles, reclaiming what would otherwise be thrown away is built into their DNA. The quirks, irregularities and traces of past use that appear on the reworked truck tarps are celebrated as one-of-a-kind. Rare colors like pink or black—for which FREITAG's tarp scouts accordingly pay a premium—turn into coveted collector's items.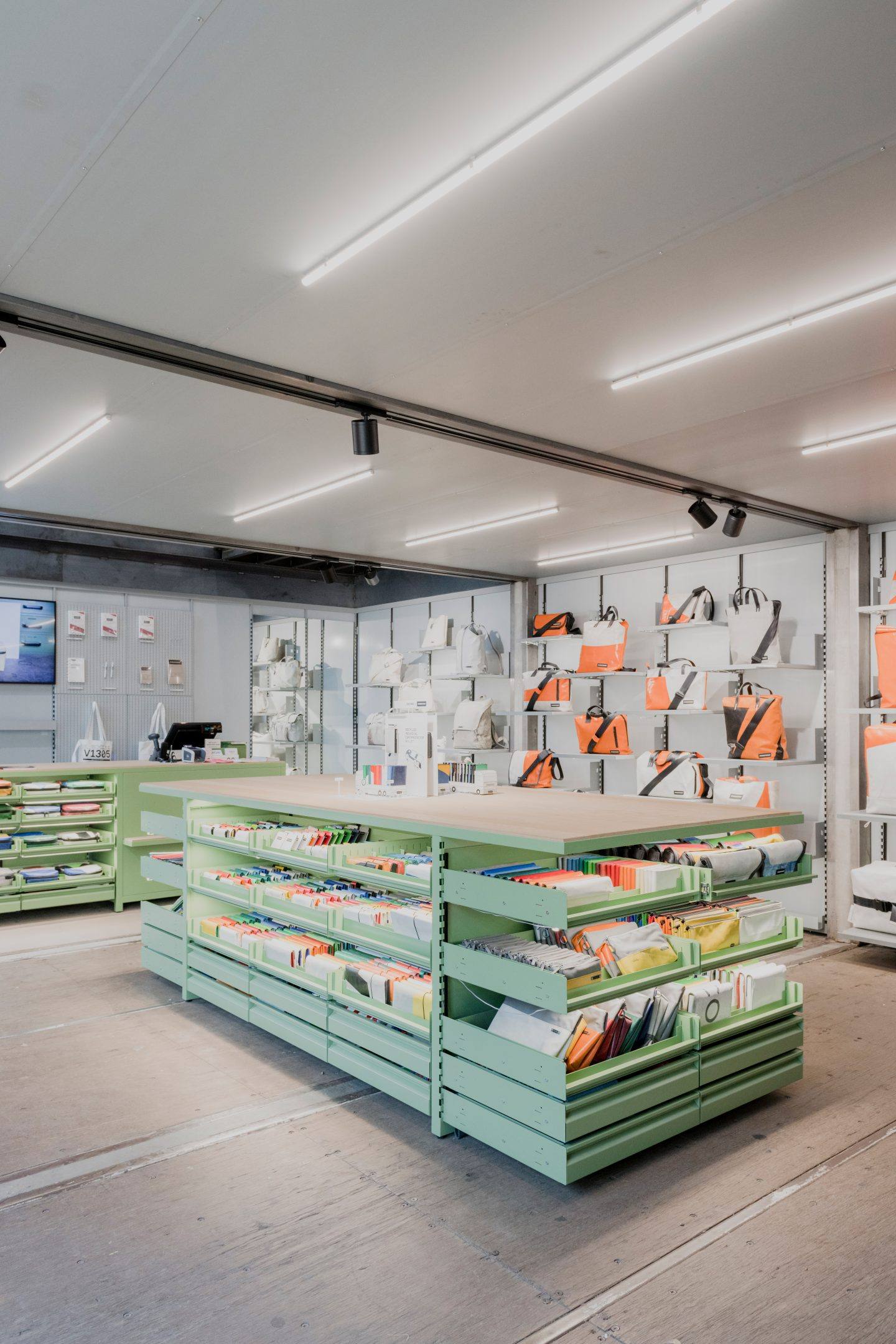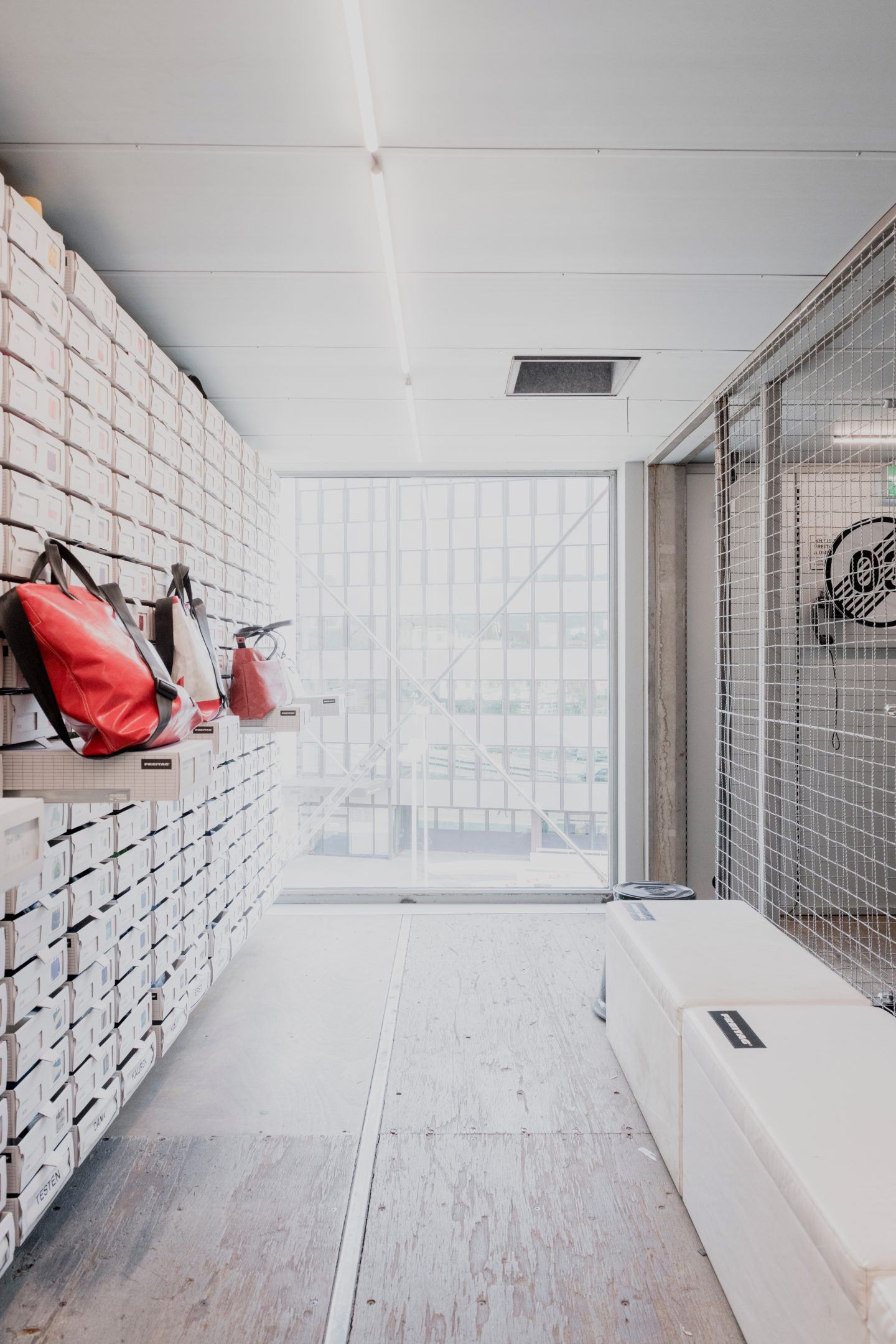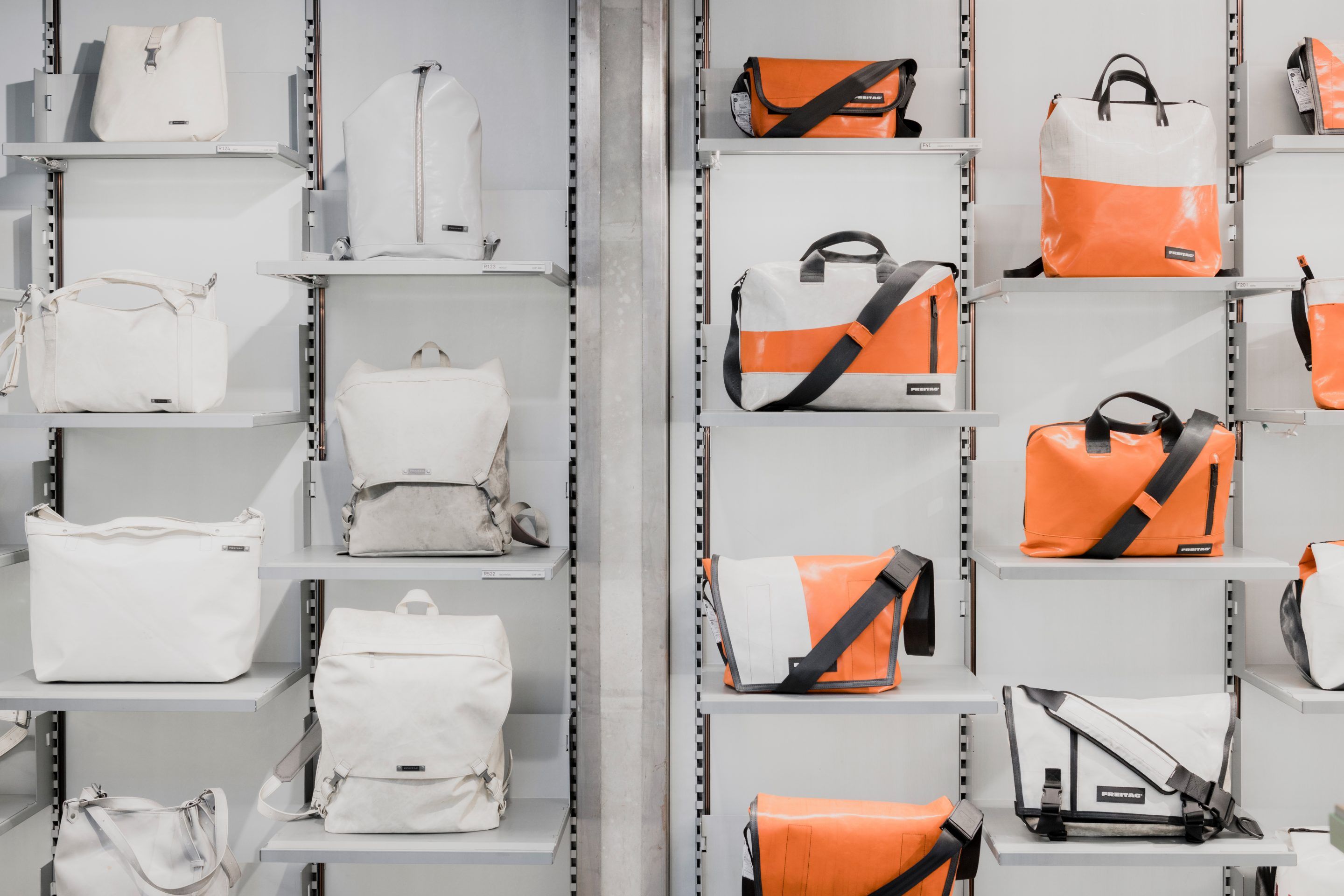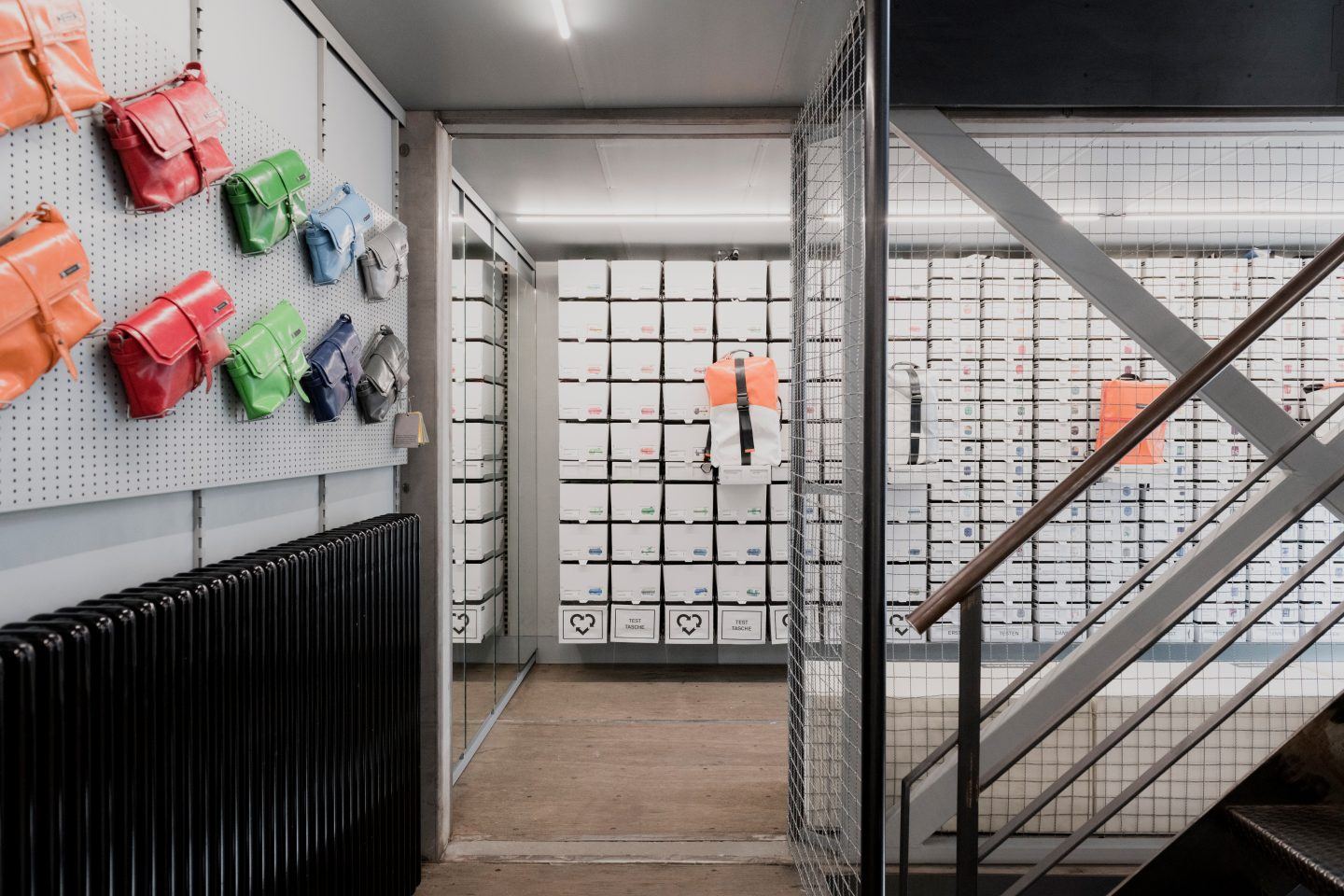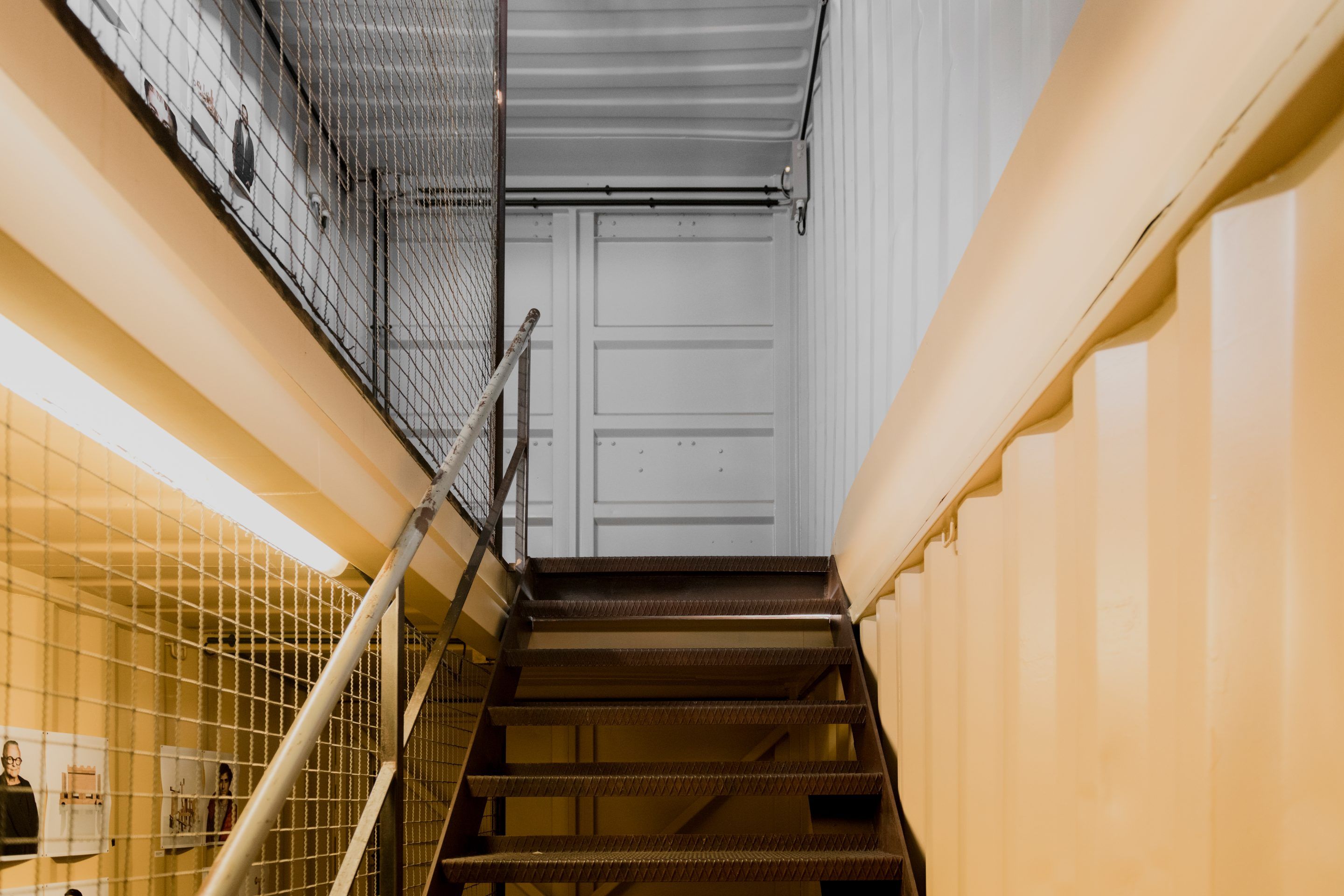 The Freitag brothers and their team are not ones to rest on their laurels; the decades since the label's inception have been marked by innovation after innovation across a range of sectors. The year 2006 saw the construction of the brand's Zurich flagship store, the FREITAG Tower—an architectural icon constructed from a stack of 19 brightly-colored shipping containers, which visitors are invited to climb for impressive 360° degree views of the city after having explored its four floors displaying the largest selection of FREITAG bags worldwide. In 2014, the company launched F-ABRIC its own unique biodegradable textile made from linen and hemp—crops that require minimal water, and could be grown organically and sustainably in Europe. And in 2016, FREITAG adopted a 'Holocracy' management structure, which replaces a traditional company hierarchy with a distribution of authority across the company, allowing its 200-strong workforce agile working conditions, direct decision-making processes, and more room for creativity.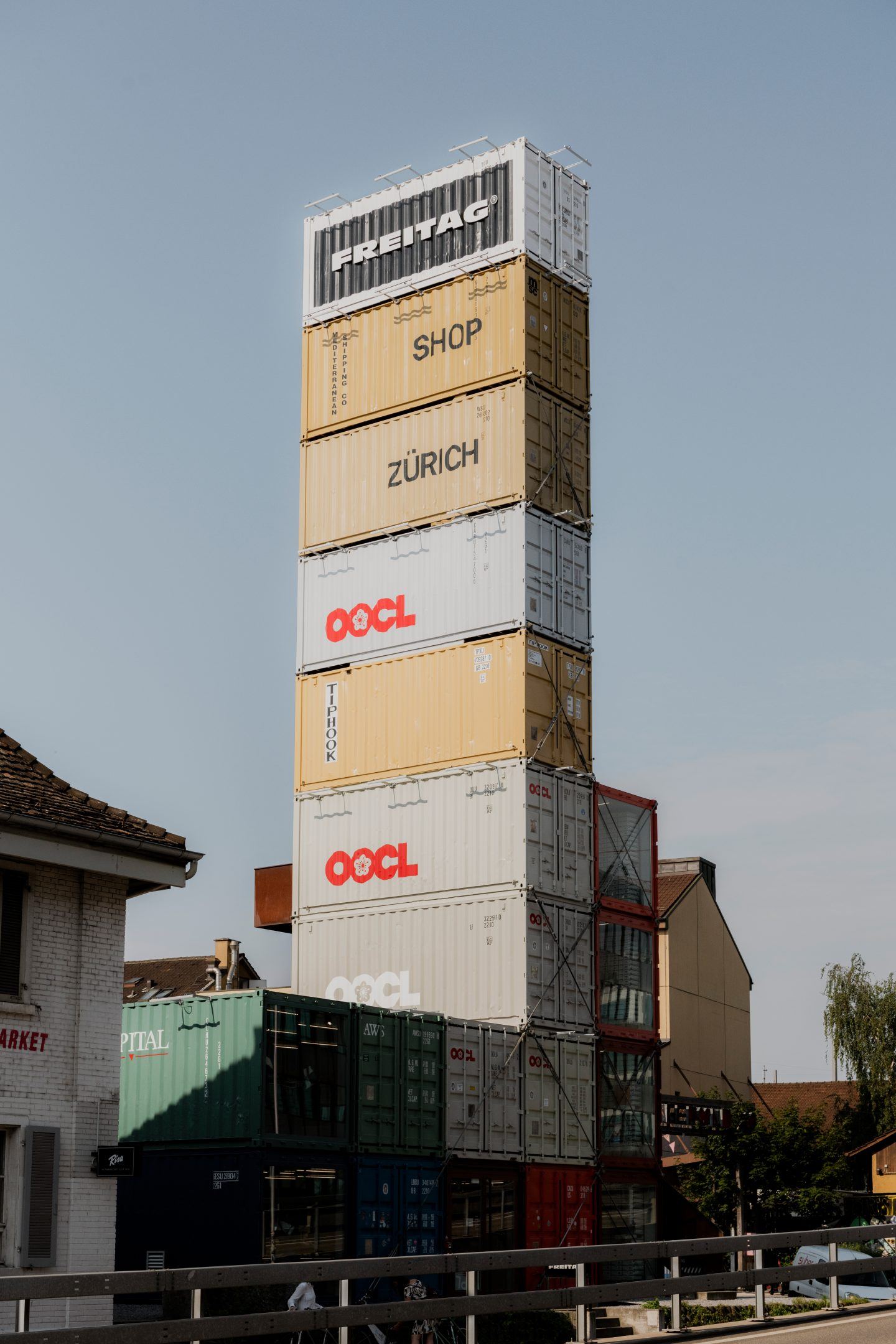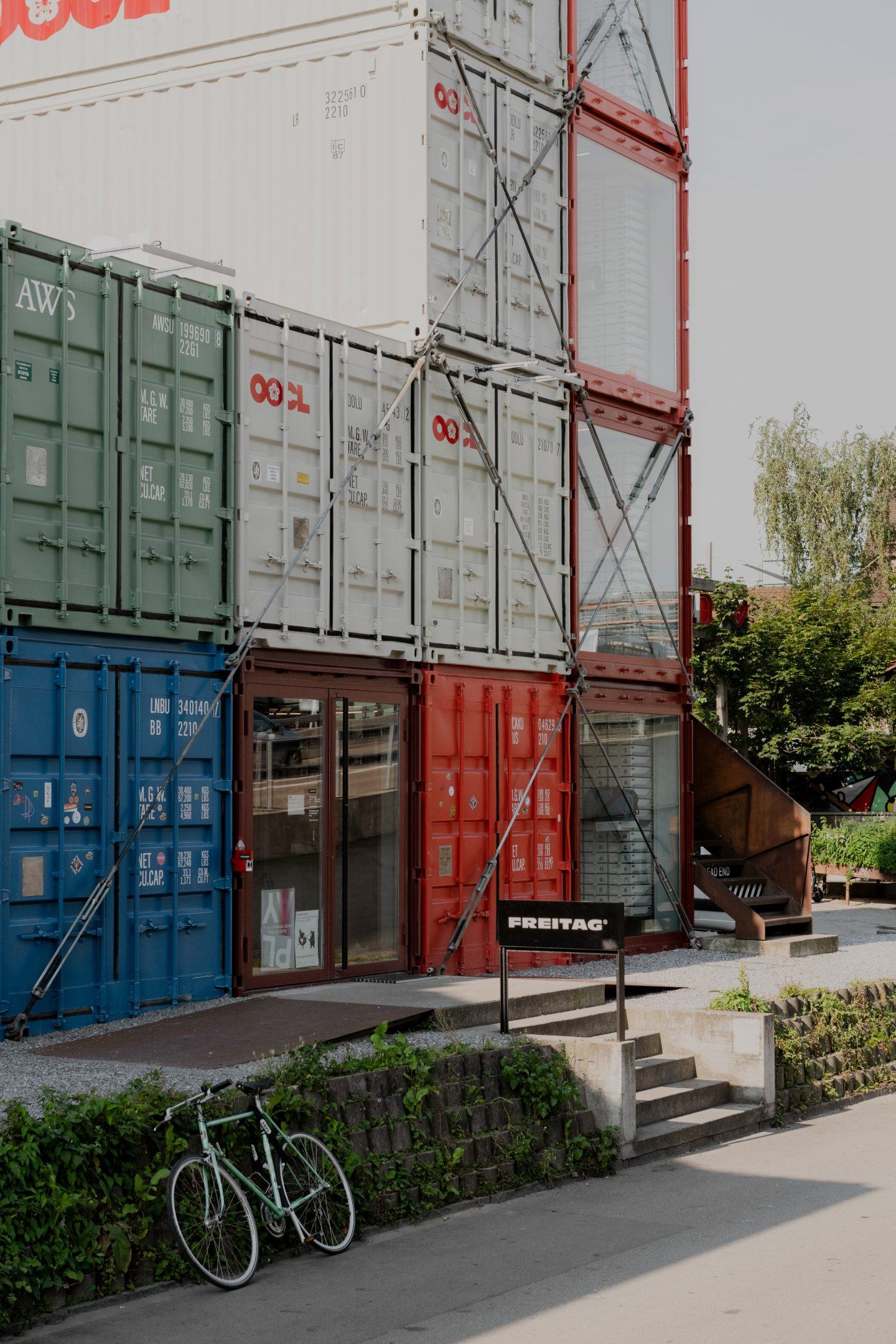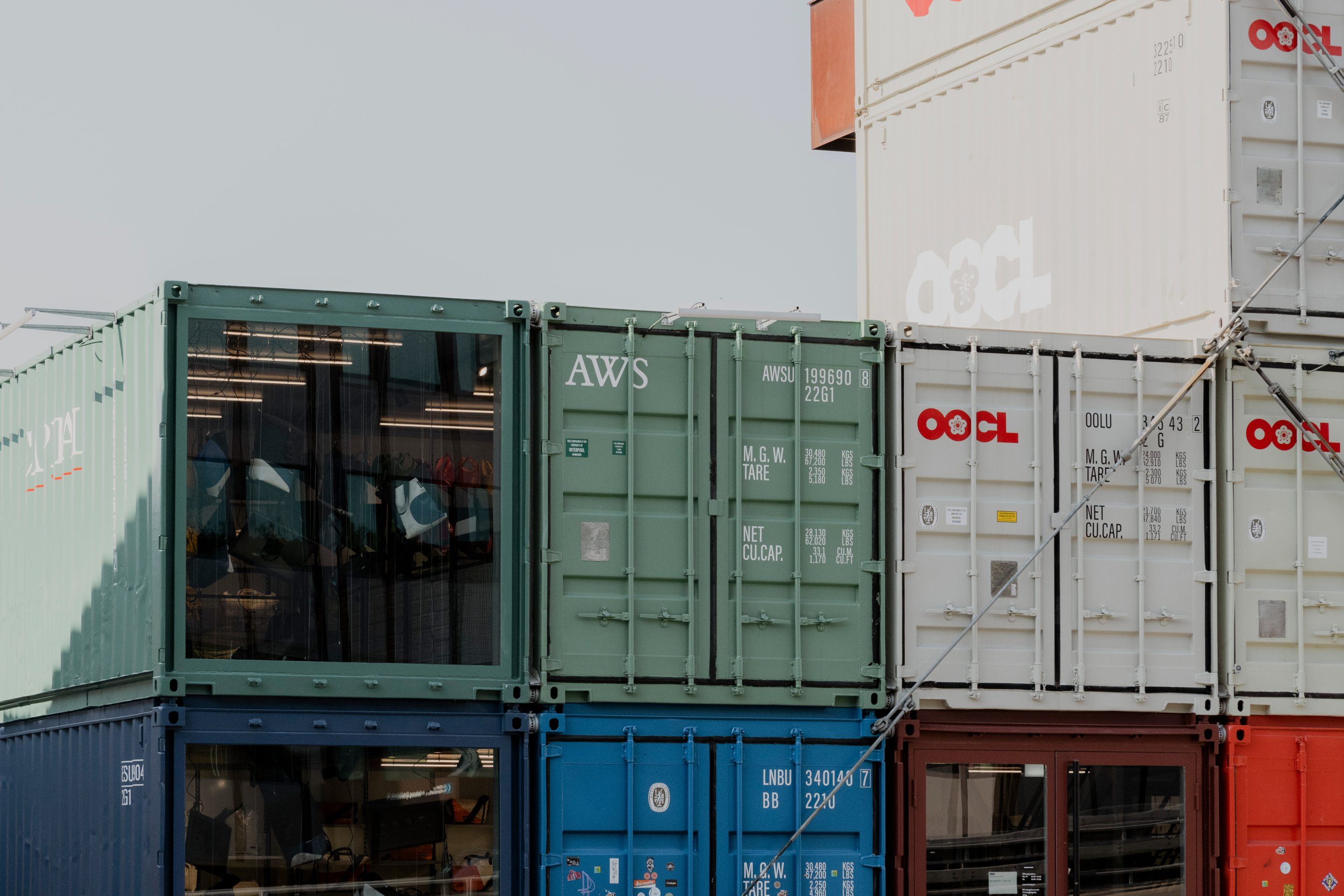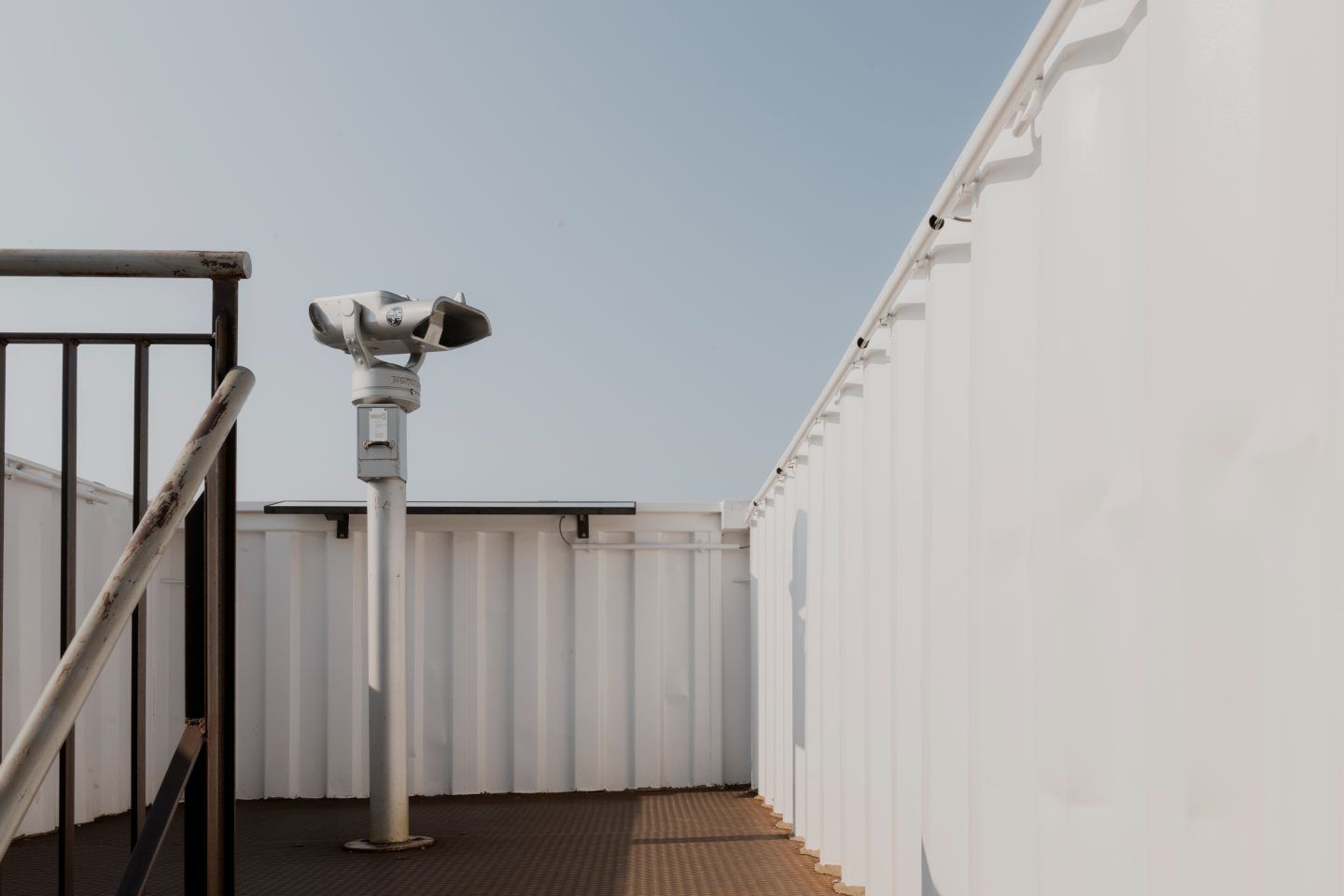 The results are paying off. The company's latest innovation allows FREITAG fans to delve deeper into the brand's world and play a direct role in the creation of their own FREITAG bag. In the Sweat Yourself Shop, FREITAG's micro-manufactory located in District 4, a leisurely half hour stroll away from the flagship, individuals or groups of two are invited to book a DIY session. Over the course of an hour, they can art direct their own version of an exclusive new model, F718 BUH—also known as the 'Self-Composed Shopper', by selecting the five tarp cuts that make up the bag from a carefully-chosen range of colors. Then, guided by a FREITAG expert, they are invited to get hands on and carry out the steps of assembly that go into the shopper's production, before enjoying a drink while the bag is sewn together right in front of their eyes. The resulting unique, self-made souvenir allows Zurich's progressive design legacy to be carried off—and carried on.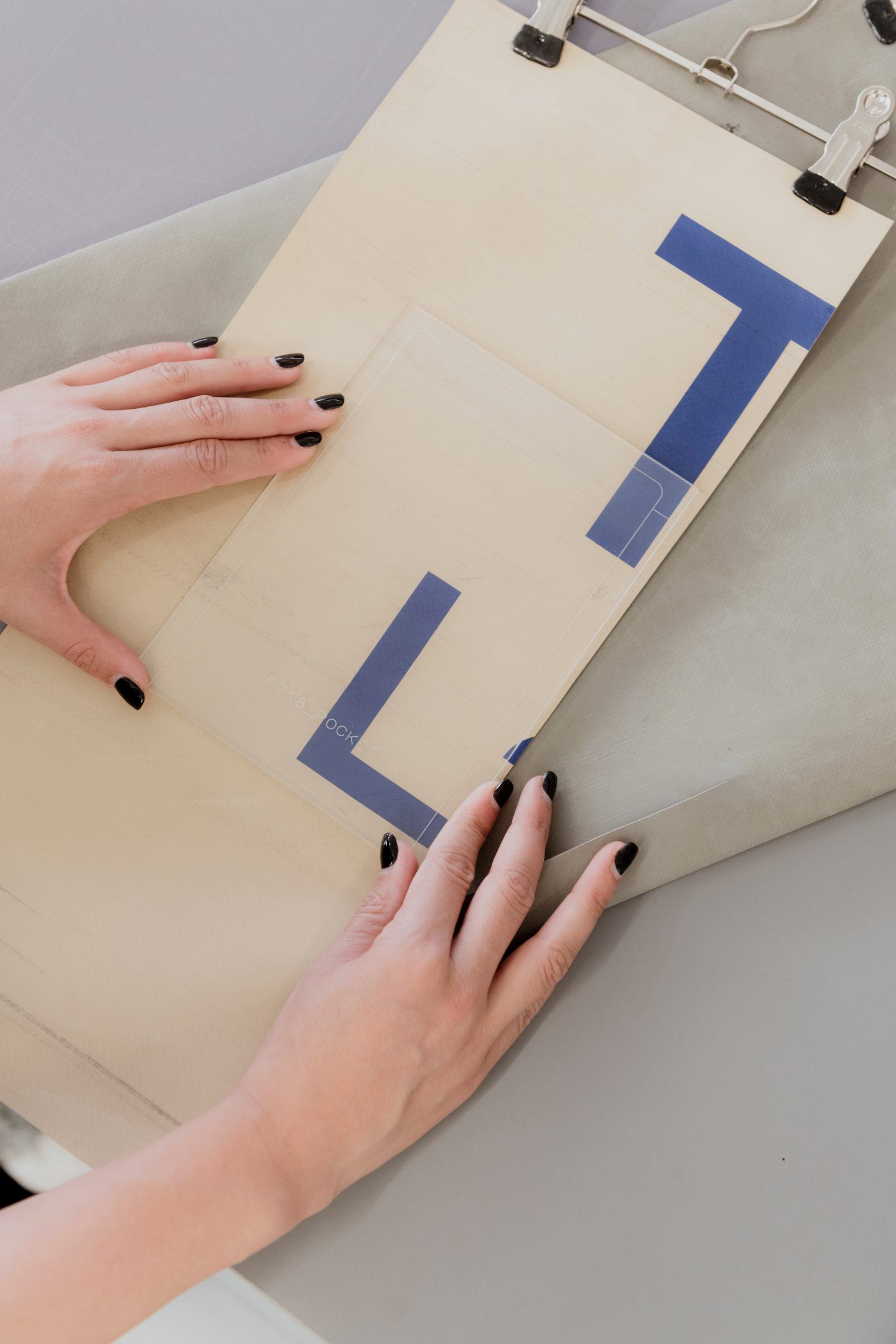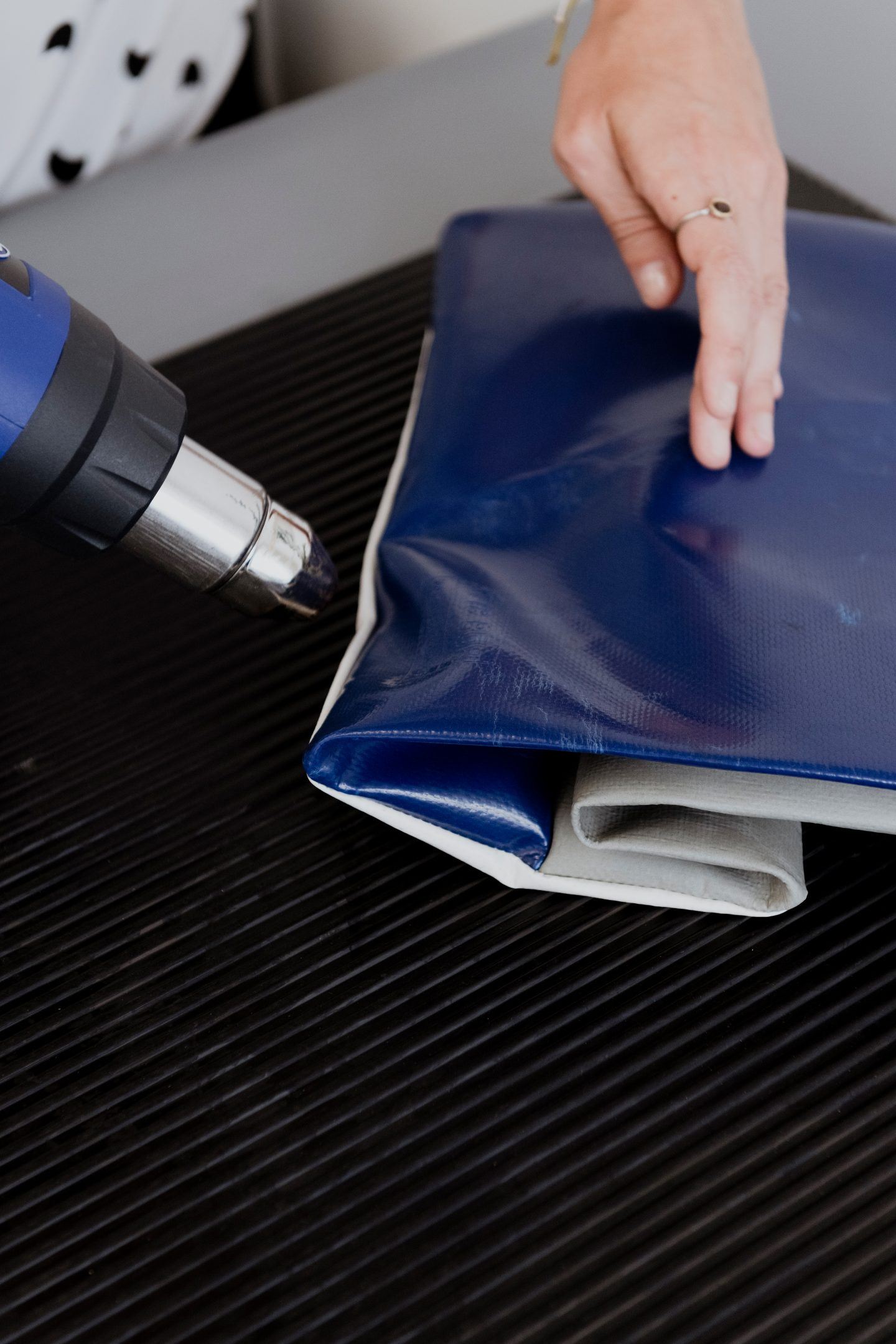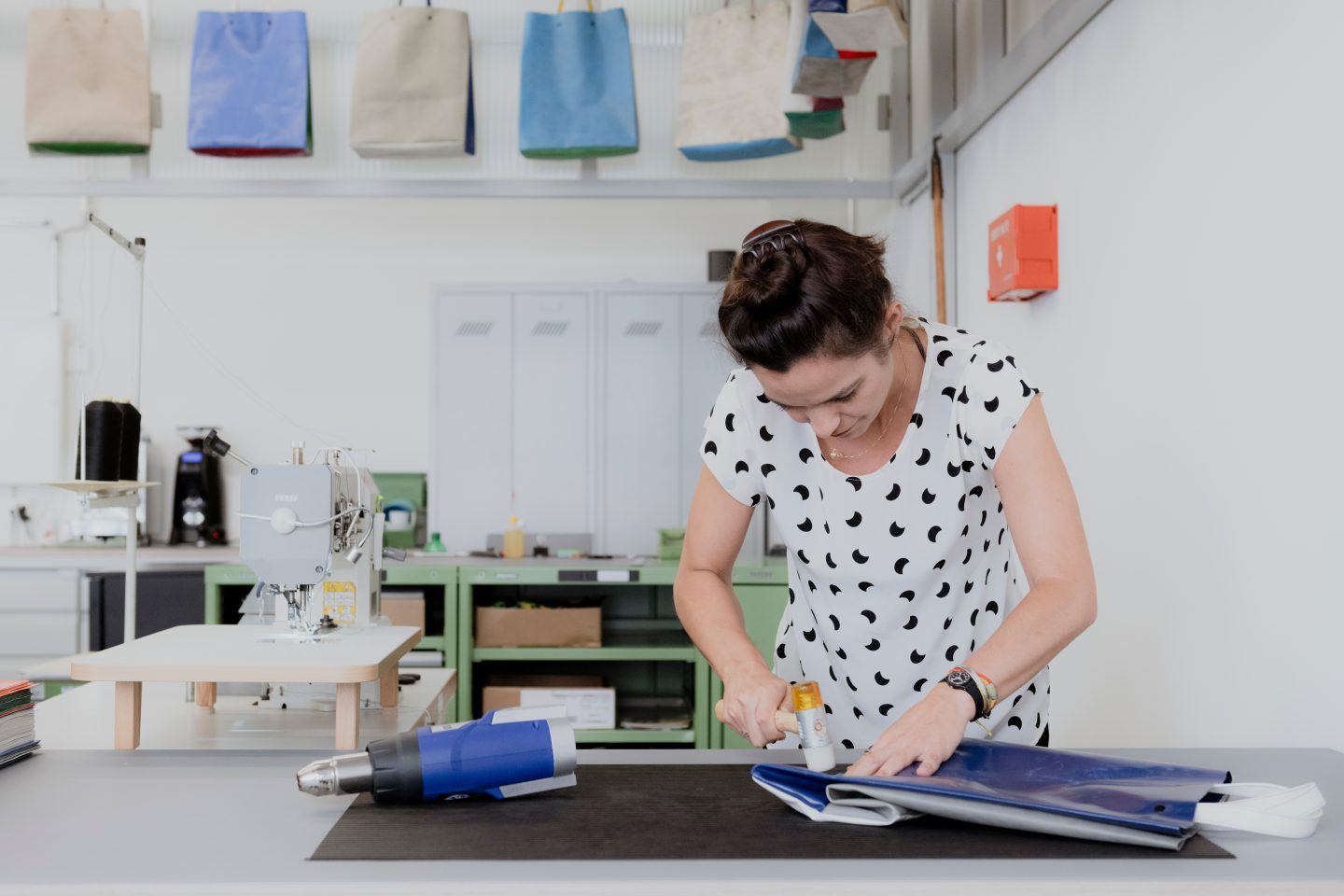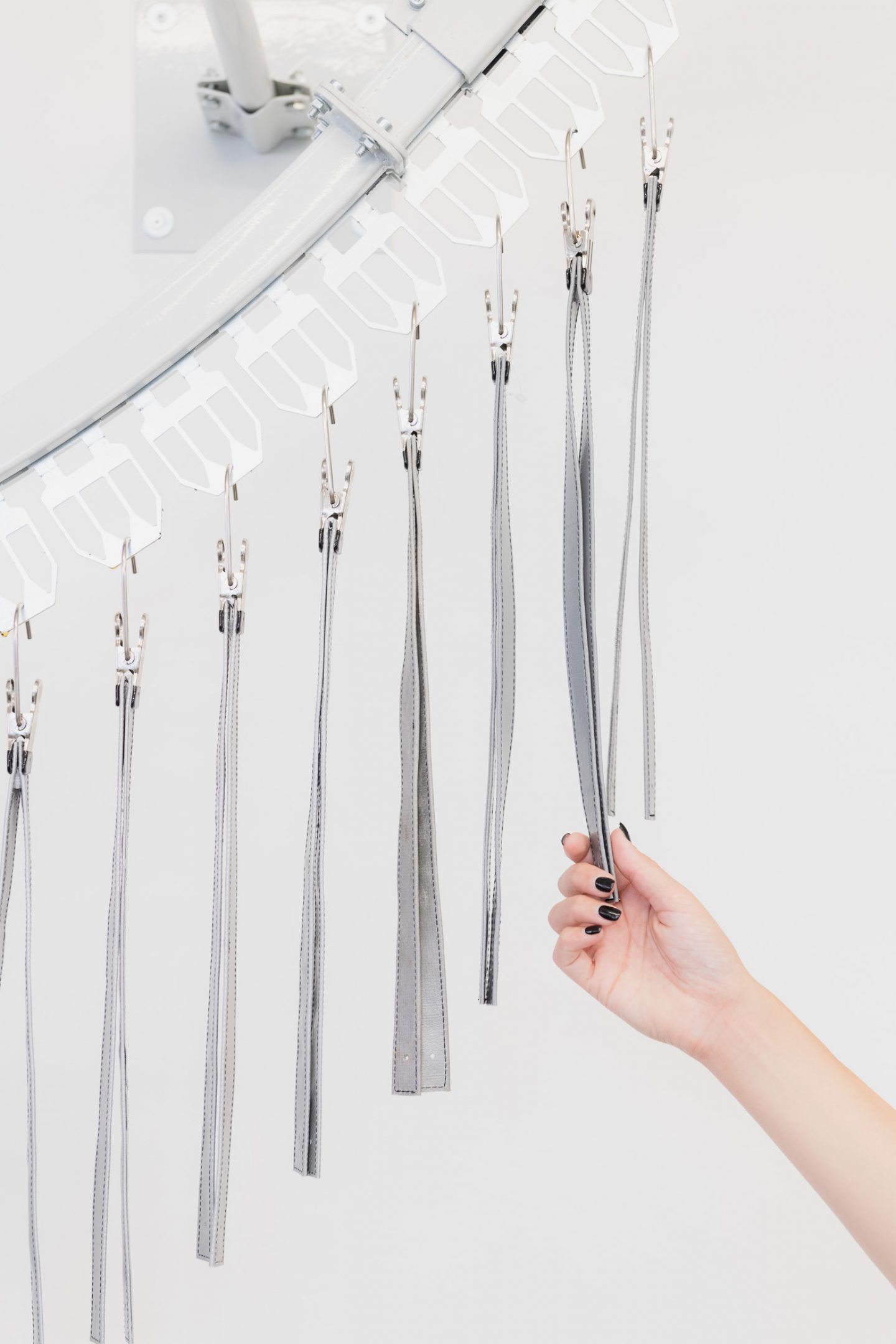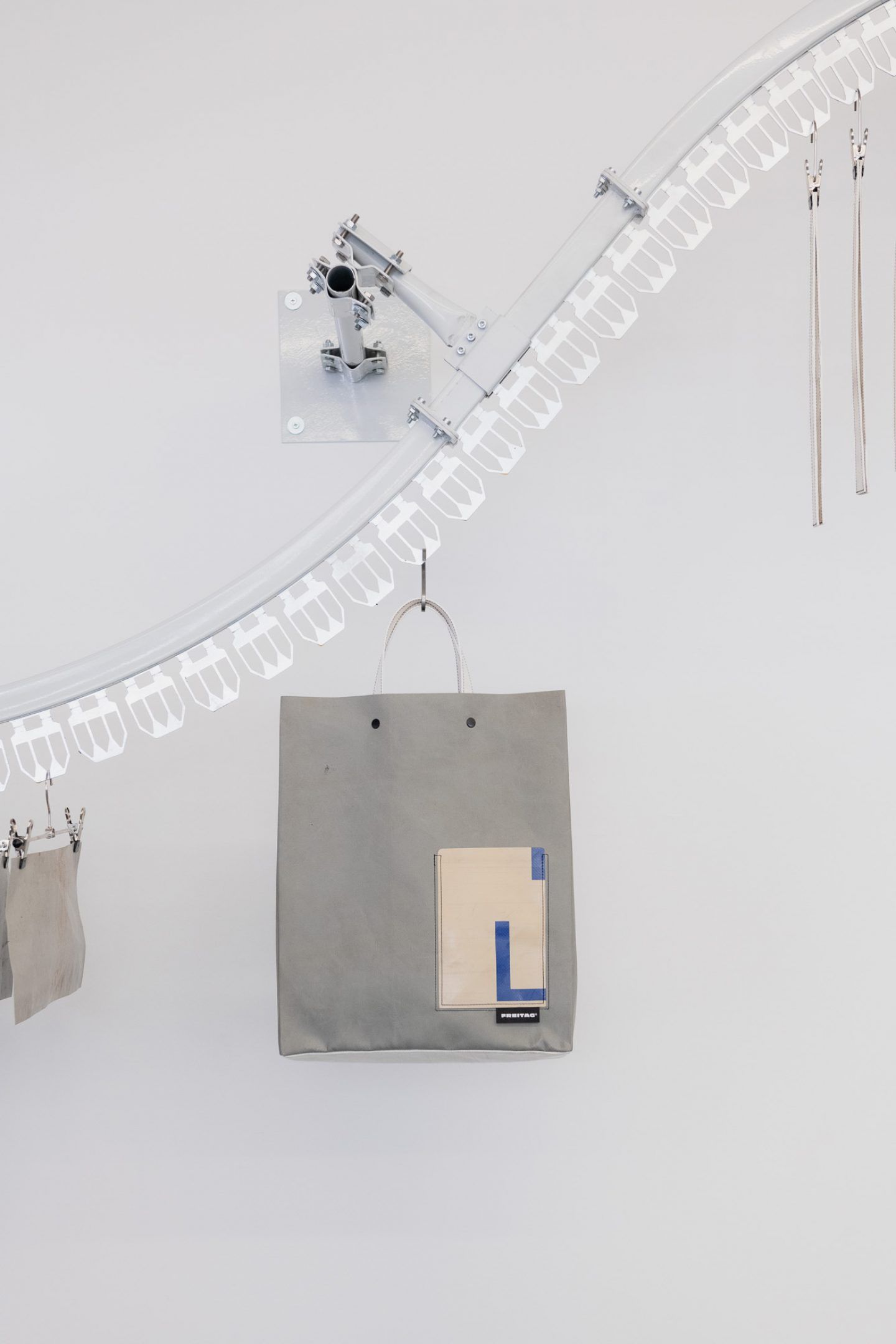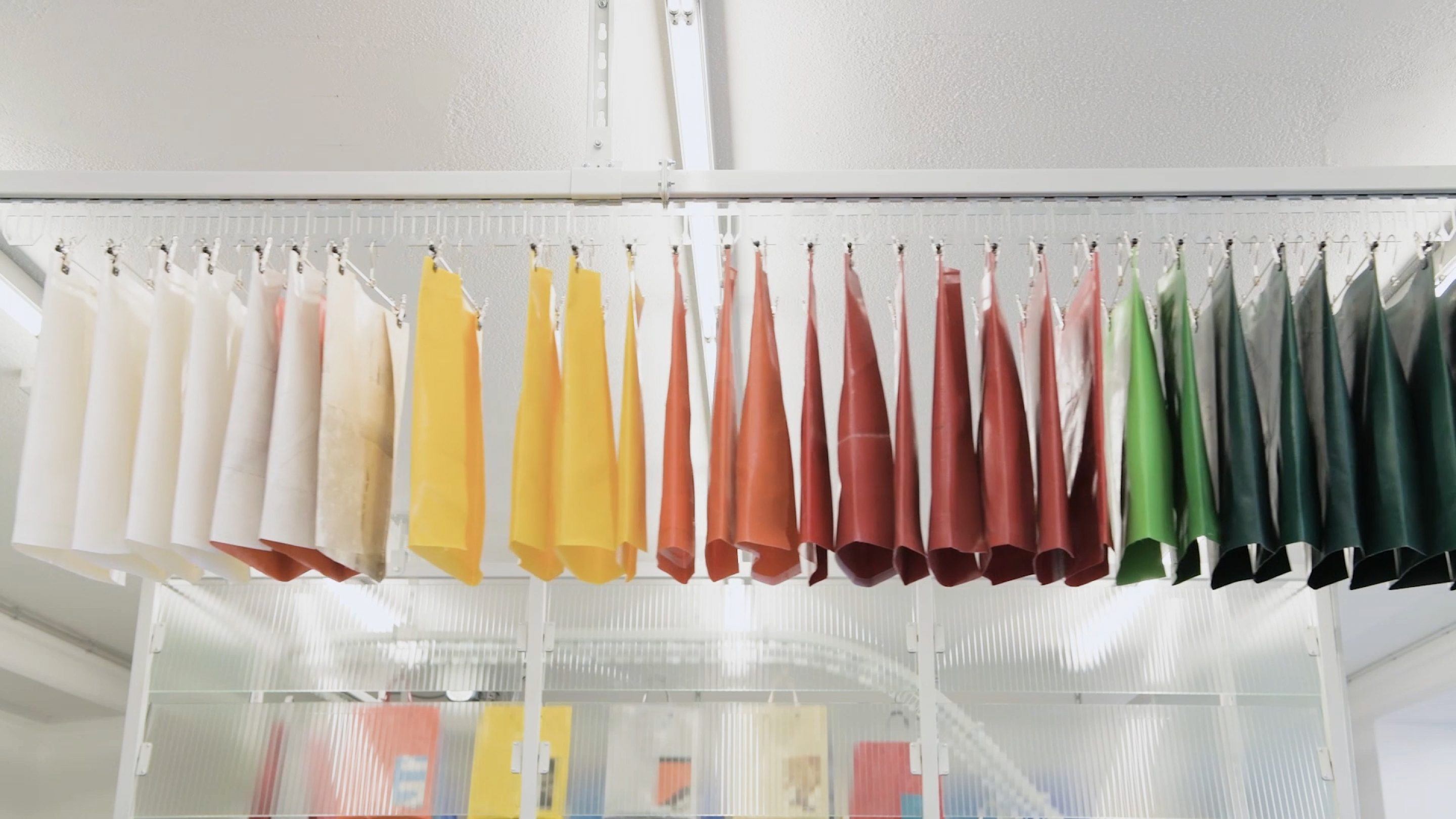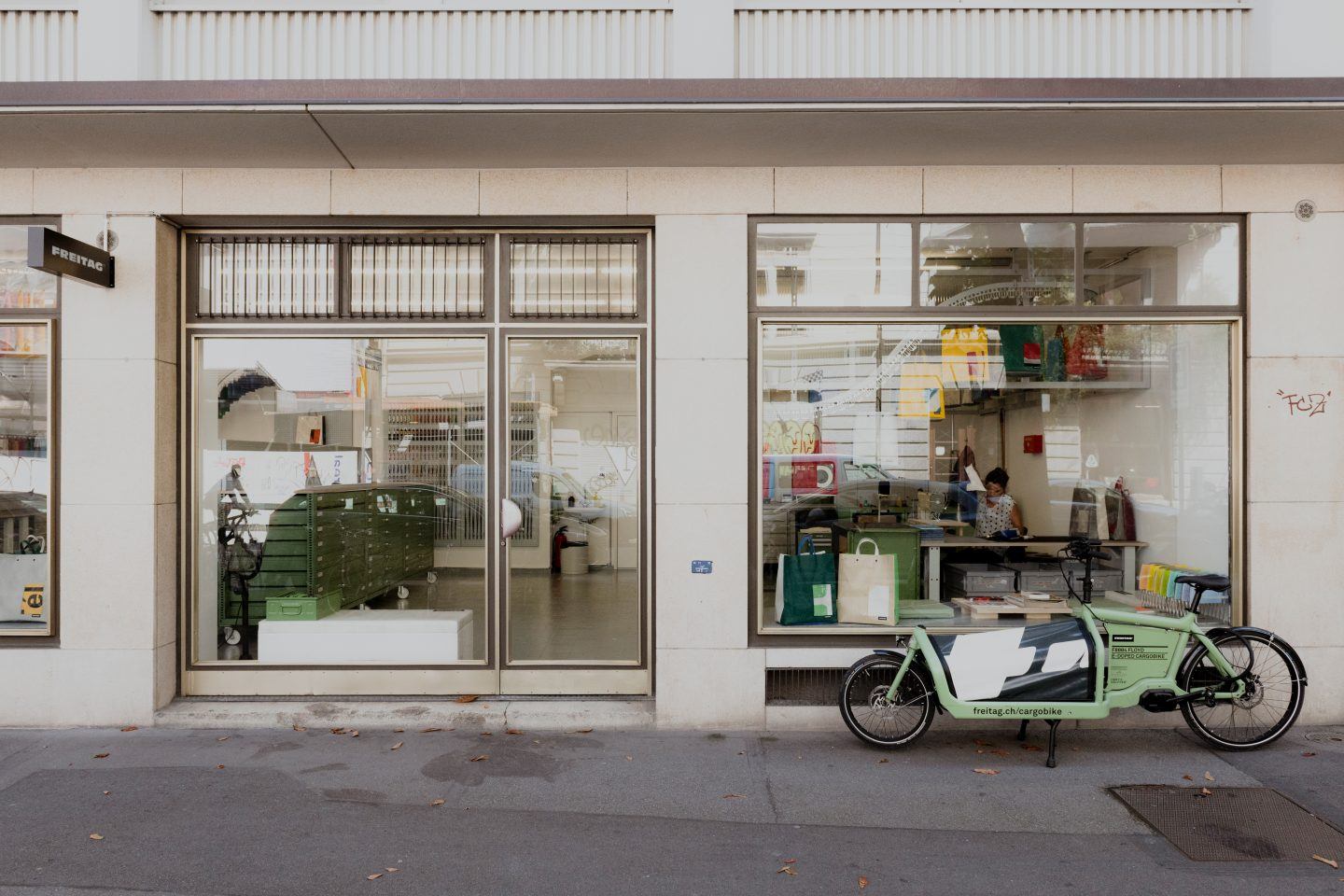 ADDRESS
FREITAG Sweat Yourself Shop
Grüngasse 21
8004 Zurich
OPENING HOURS
Tue-Fri 11.30-19.00
Sat 11.00-17.00
CONTACT
Tel.: +41 43 243 97 49
Website
ADDRESS
FREITAG Flagship Store
Geroldstrasse 17
8005 Zurich
OPENING HOURS
Mon 11.00-17.00
Tue-Fri 10.30-19.00
Sat 10.00-18.00
CONTACT
Tel.: +41 43 366 95 20
Website
This story is the fourth in a 12-part travel guide to Zurich,
created in collaboration with Zürich Tourism.
Follow the series and discover the city here.