The Balancing Barn by MVRDV
MVRDV created a Balancing Barn on a beautiful lake in the English countryside near Thorington in Suffolk. It is both a relaxing and exciting holiday home, engaging its inhabitants with a new way to experience the countryside.
At its midpoint the Barn begins to cantilever over the descending slope, a balancing act made possible by the rigid structure of the building, resulting in 50% of the barn hanging freely in space. The Barn's metal facade reflects its natural surroundings and the changing seasons. When entering, one steps into a kitchen and a large dining room. A series of four double bedrooms follows, each with separate bathroom and toilet. In the very centre of the barn the bedroom sequence is interrupted by a hidden staircase providing access to the garden beneath. In the far, cantilevered end of the barn, there is a large living space with windows in three of its walls, floor and ceiling. Full height sliding windows and roof lights throughout the house ensure continuous views of, access to and connectivity with nature.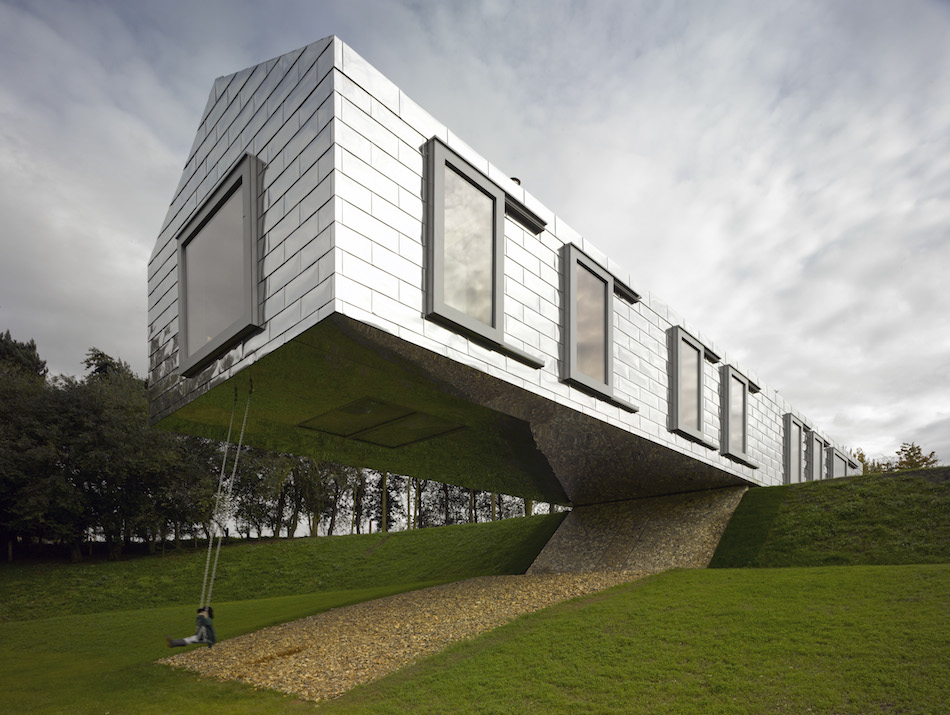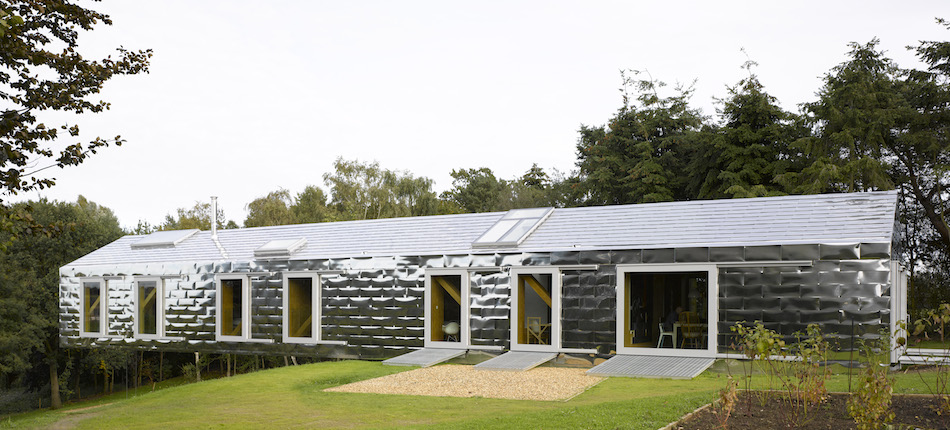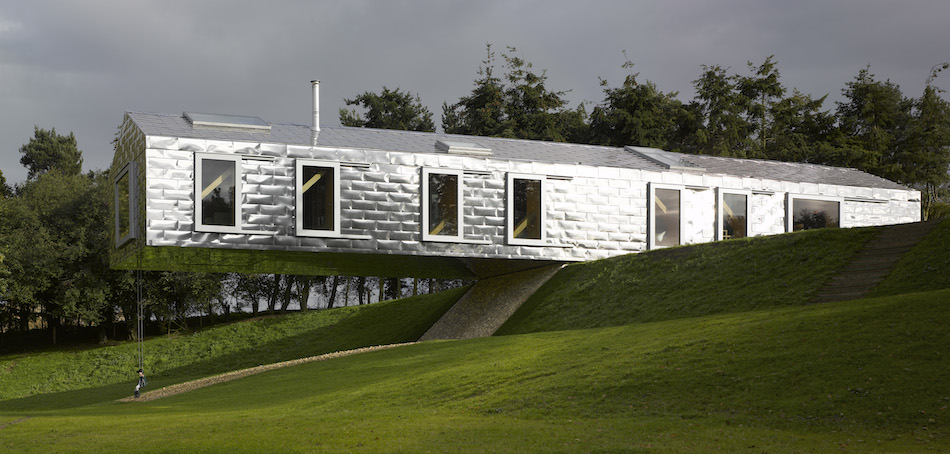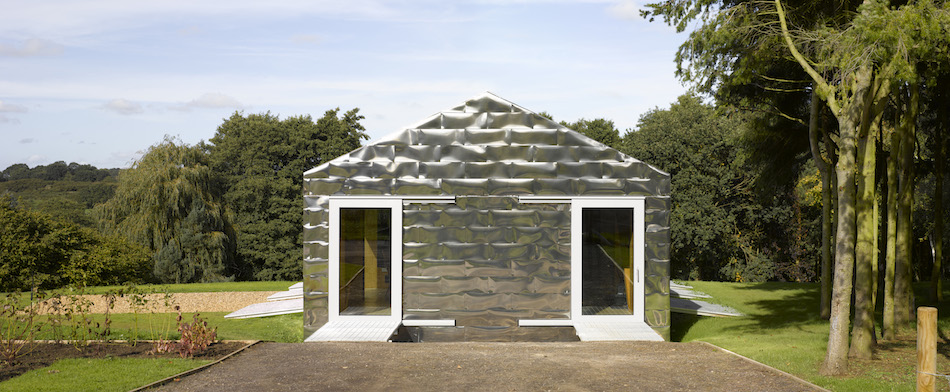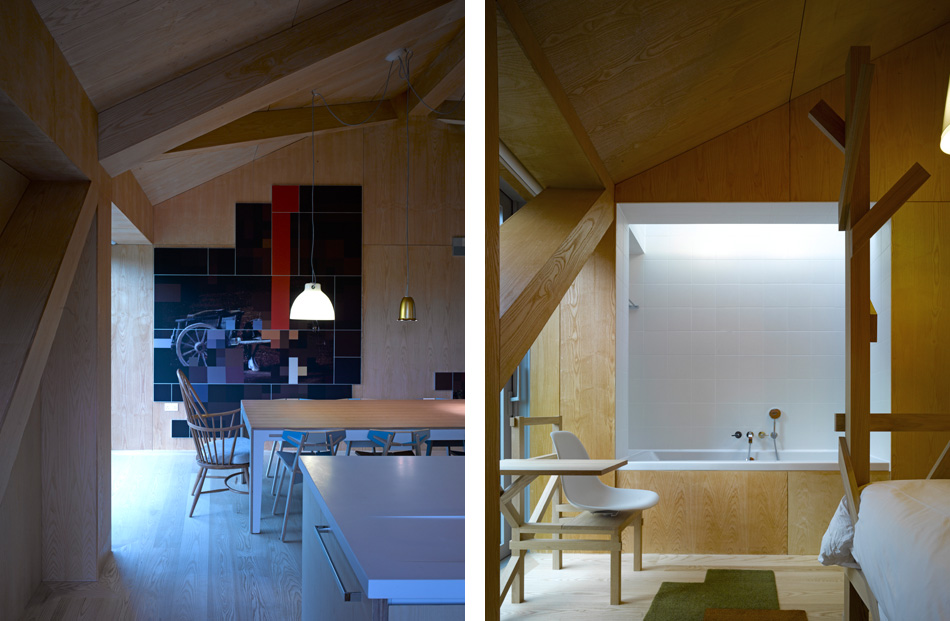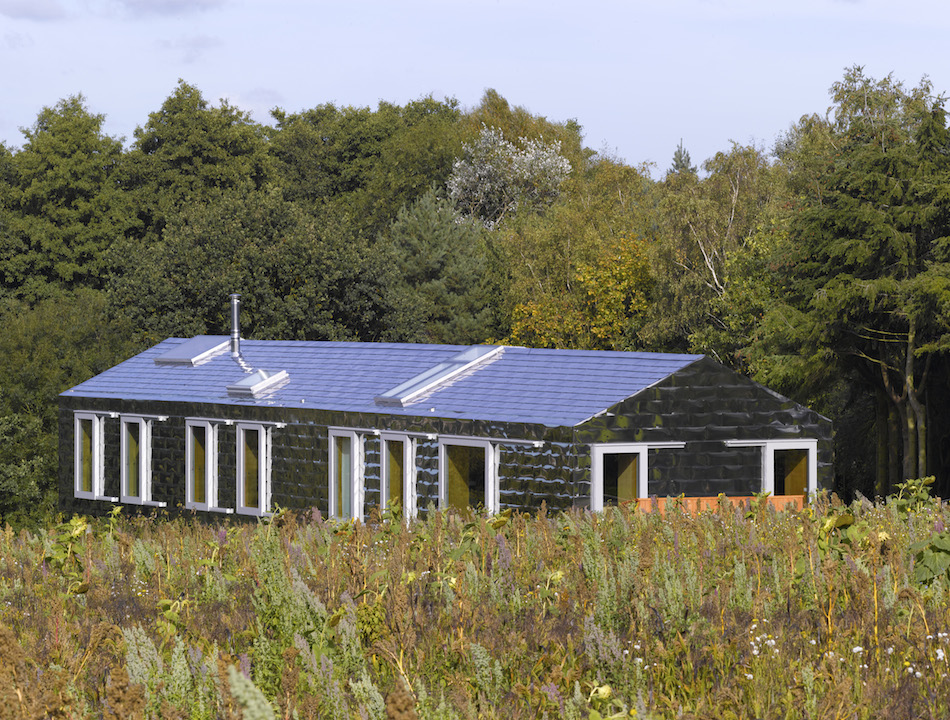 All images © Edmund Sumner