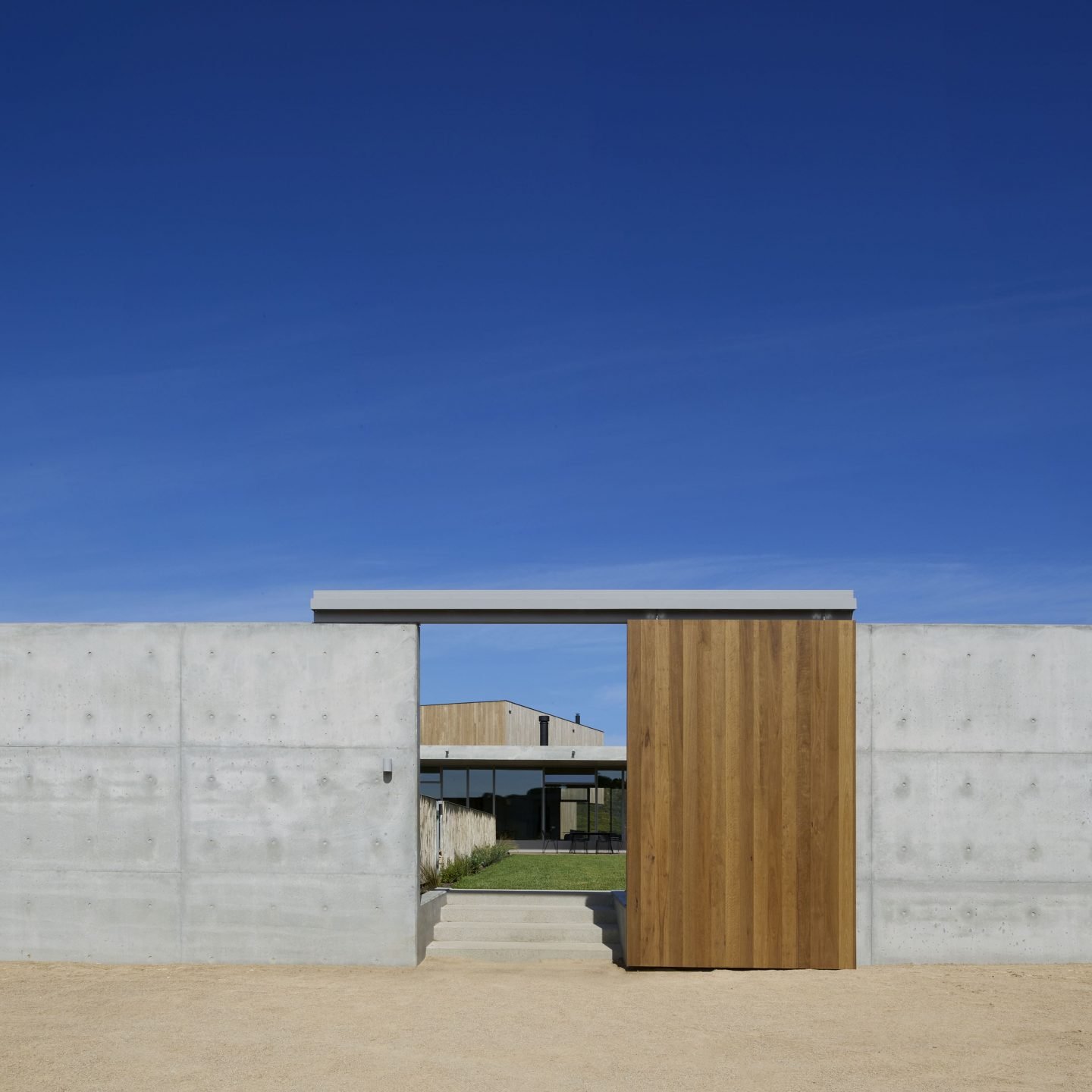 Contrasts And Duality Of Materiality Inform The Design Of House At Prickly Rocks
Conceived by Melbourne-based architecture firm o'connor and houle and nestled within the rugged coastal landscape of the Mornington Peninsula in Victoria, Australia, 'House at Prickly Rocks' is a minimalist residence with timber and concrete featuring as the main building elements.
The firm was tasked to design a house that would be capable of adapting to the warming Australian climate, while providing a feeling of shelter and protection to its residents. Expertly responding to the multi-layered site—which is subject to extremities of wind, rain, and bushfire—the residence's strongly weighted design is characterized by an internal sheltered courtyard zone along the northern side, and a raised volume pointed directly at the ocean on the other. "This house is a study in the contrasting qualities of concrete and timber," explains the firm; the balance between which is matched only by the materials's thermal effectiveness. "The concrete walls are centrally insulated, and the solid concrete roof externally insulated, to form an extremely energy-efficient building envelope," they continue, adding that "the timber elements are double-insulated, double-glazed with ventilated cladding, to provide a very high level of thermal efficiency." With warm interiors in wood, wide glass openings to the outdoors, and a tranquil pool, the house offers a welcoming retreat to be enjoyed all year round.