Since fall of last year, the picturesque town of Ericeira has had a new restorative getaway: 'Aethos'. Nestled along the rugged coastline of Portugal's Silver Coast and overlooking the vast expanse of the Atlantic Ocean, the fazenda-converted-hotel is a true gem of minimalist architecture, designed with a community-focused and locally engaged approach. Similar to many travel enthusiasts, we couldn't resist its allure and had to indulge first-hand in all it has to offer.
A charming fishing village turned surf mecca, Ericeira is a destination that captures the heart of any traveler eager to reconnect with the essentials of life. Known for its world-class surf spots, golden sand beaches, and intimate bays, it is a perfect departure from the sensory overload of modern life—easy to reach from Lisbon's city center, yet secluded enough to feel like a peaceful escape. Boasting a prime location on the town's coastline, perched on a stunning 40-meter cliff, 'Aethos' brings an unparalleled experience of luxury and relaxation, unifying guests with nature while catalyzing a sense of profound wellbeing.
Aethos brings an unparalleled experience of luxury and relaxation
The hotel is the fruit of the collaboration between Barcelona-based design studio Astet and Portuguese architect Luis Pedra Silva, who reimagined an existing historical farm building into a complex of rooms endowed with unforgettable panoramas. Stepping into 'Aethos', one is immediately struck by its sleek and modern aesthetic, coupled with the sheer sense of calm that permeates the space. Bathed in natural light, with large glass openings and unobstructed views of the glittering Atlantic waters, shades of white and muted earth tones adorn the lobby, complemented by materials and textures inspired by the surrounding beaches, dunes, and cliffs. Kept simple and uncluttered, clean lines give it a feeling of spaciousness while elegant touches of natural wood, marble, leather, velvet and stone lend the space a soothing, organic feel.
The 50 rooms allow guests to soak in the surrounding natural beauty
Comfort is found in one of the 50 spacious and tastefully decorated rooms and suites with floor-to-ceiling windows that allow guests to soak in the surrounding natural beauty as it transforms with the weather and the light. There, the simplicity of design is immediately apparent. Throughout, carefully chosen accessories, sleek fixtures, selected artworks, and woven textiles create a sophisticated yet comfortable ambience—one that erases the boundary between interior design and exterior enhancement by incorporating colors and textures that harmonize with the landscapes outside.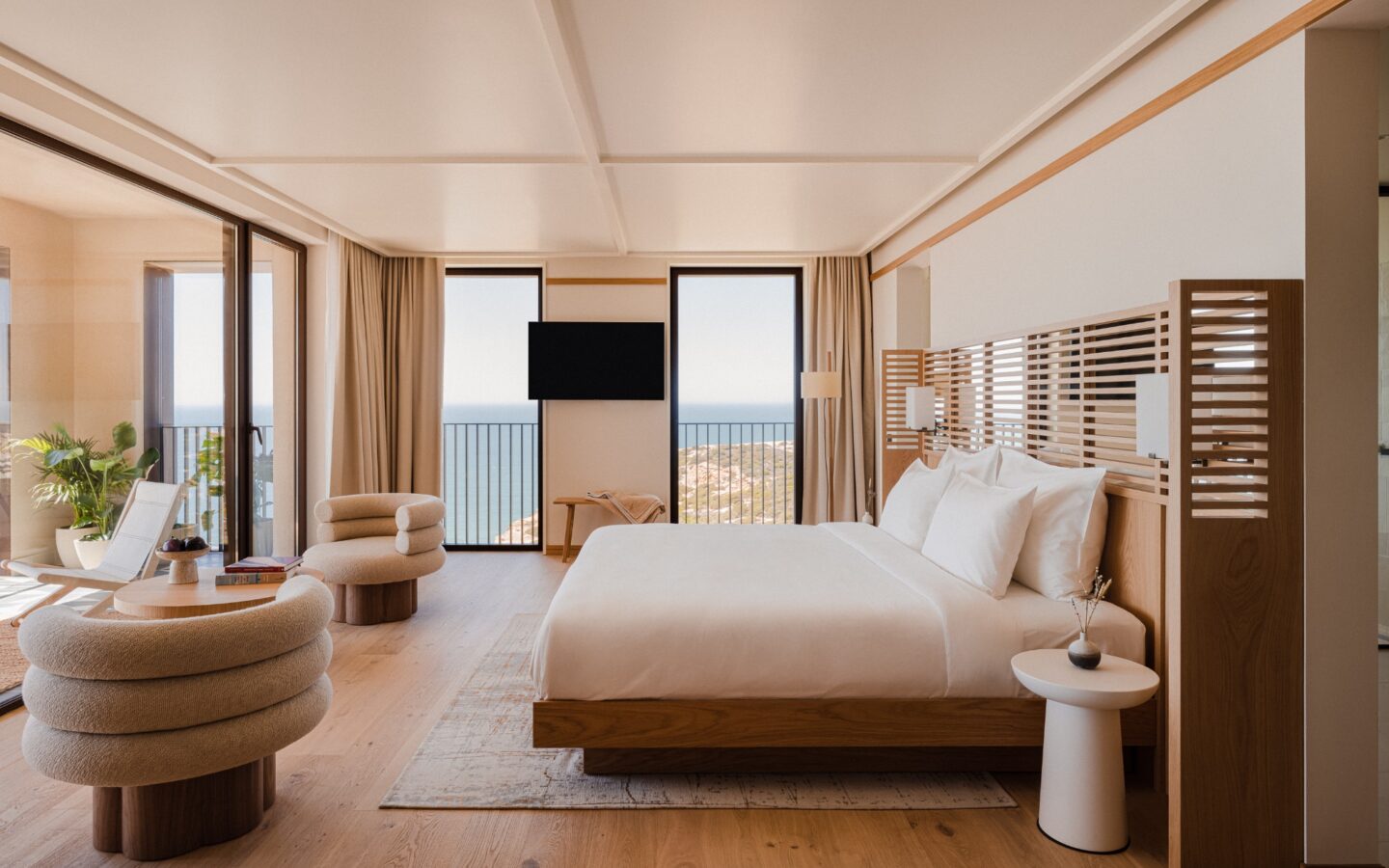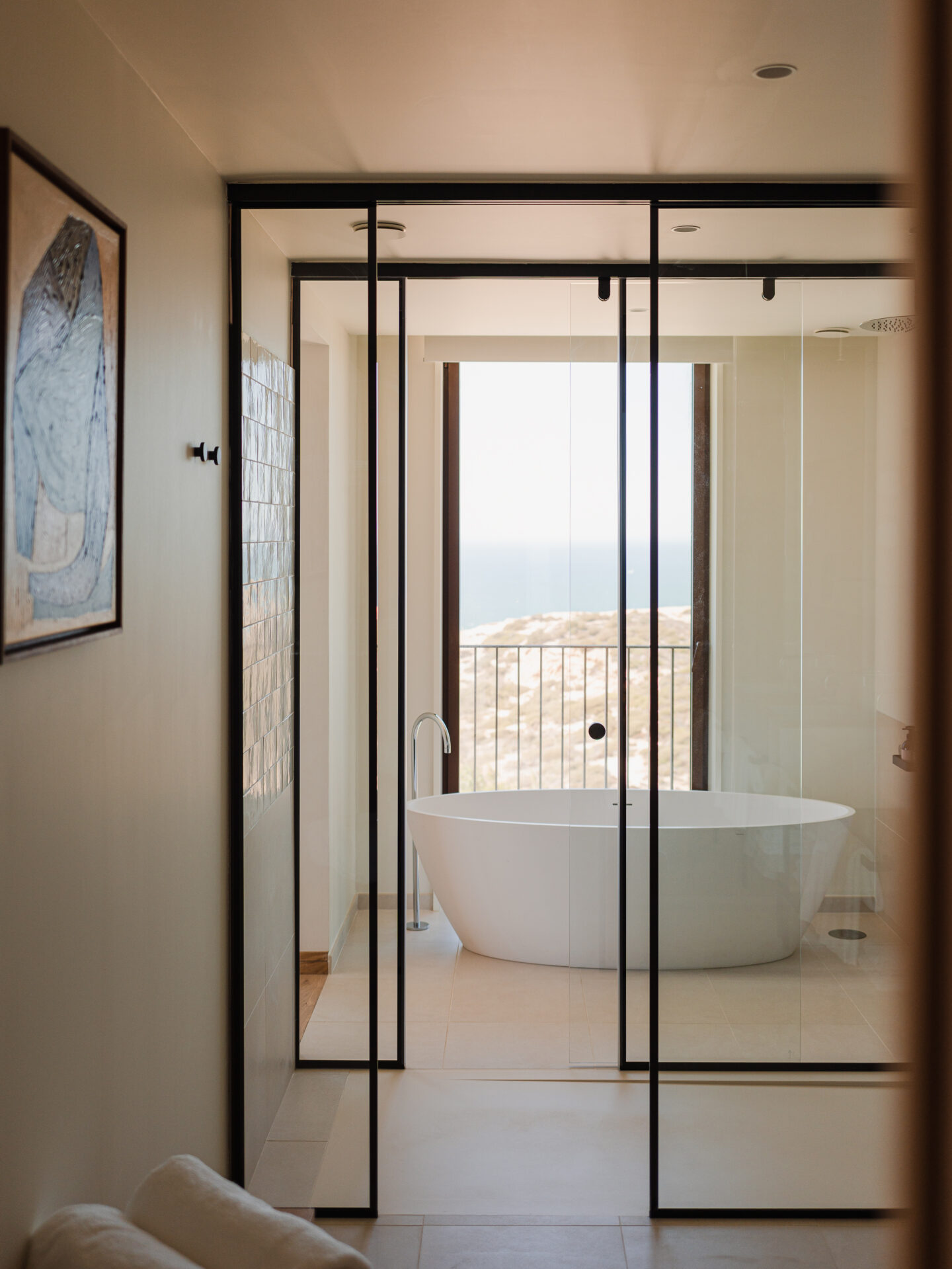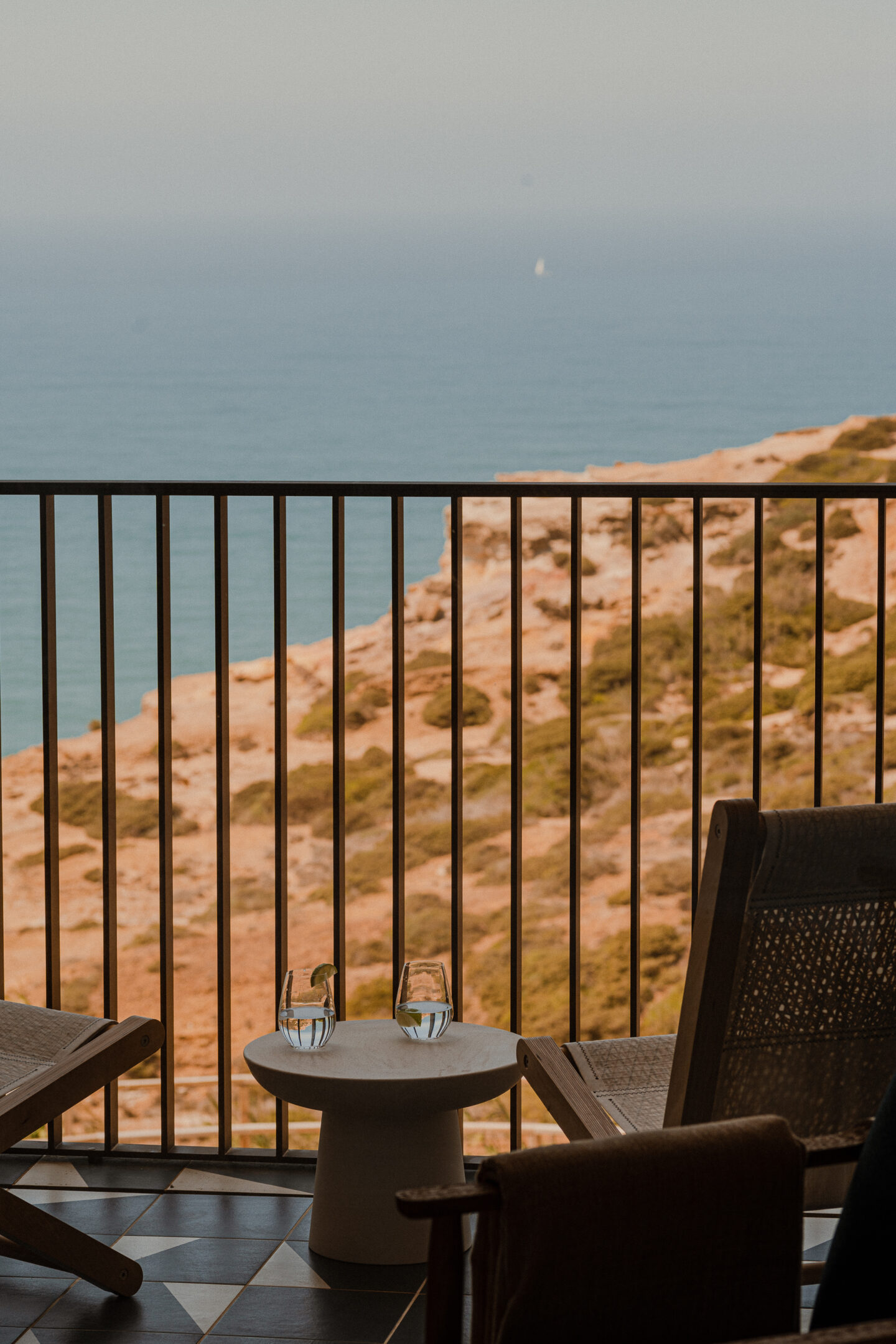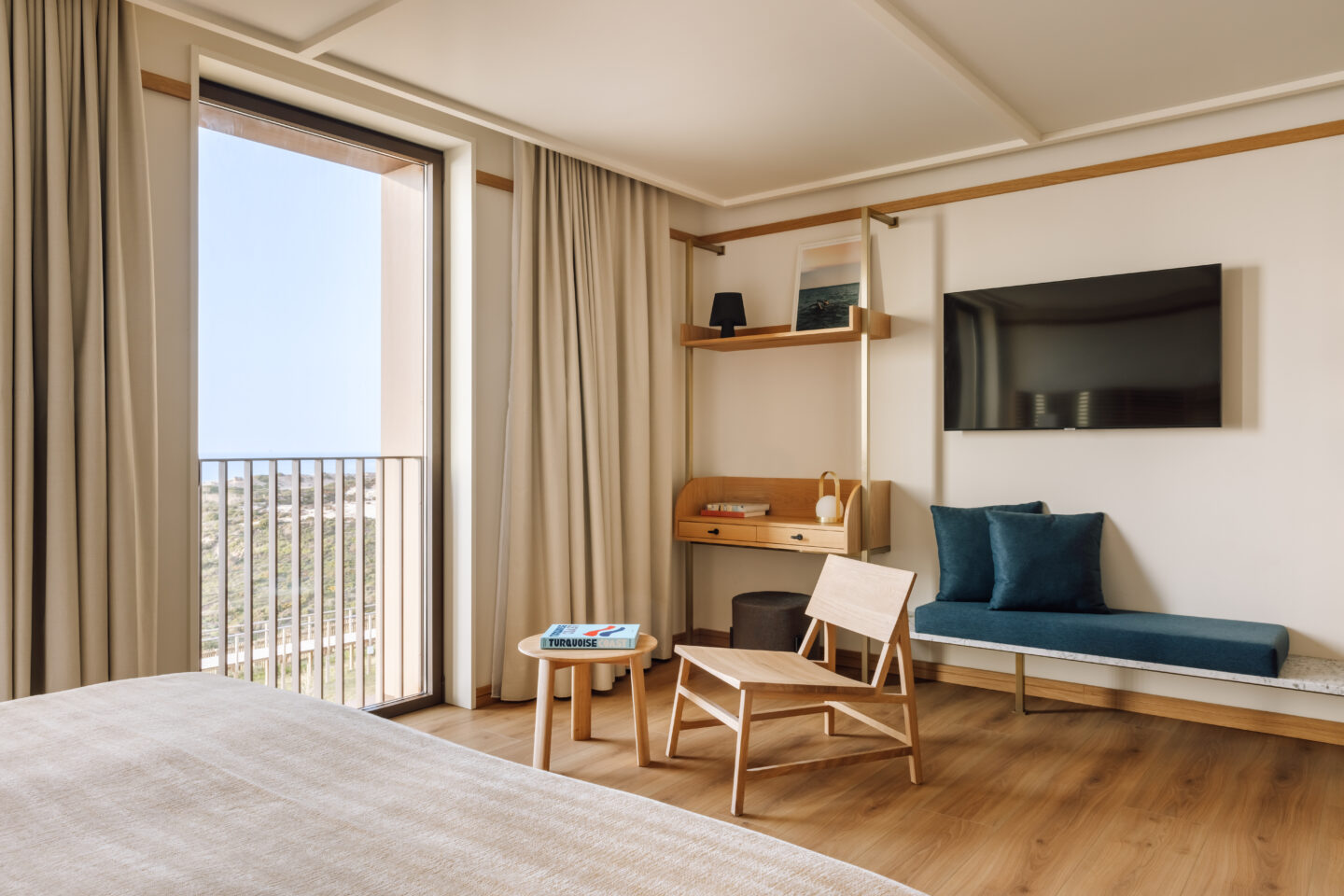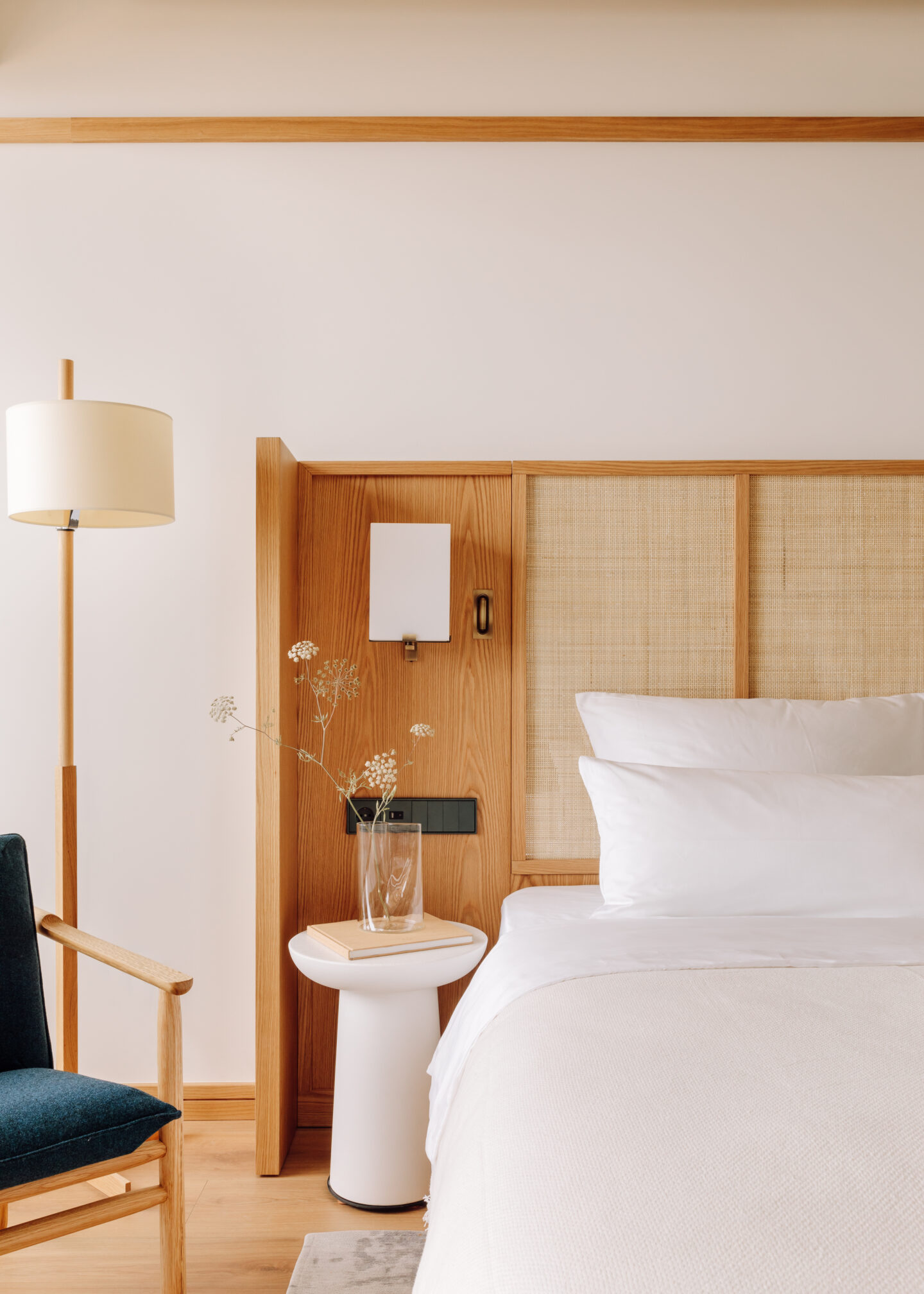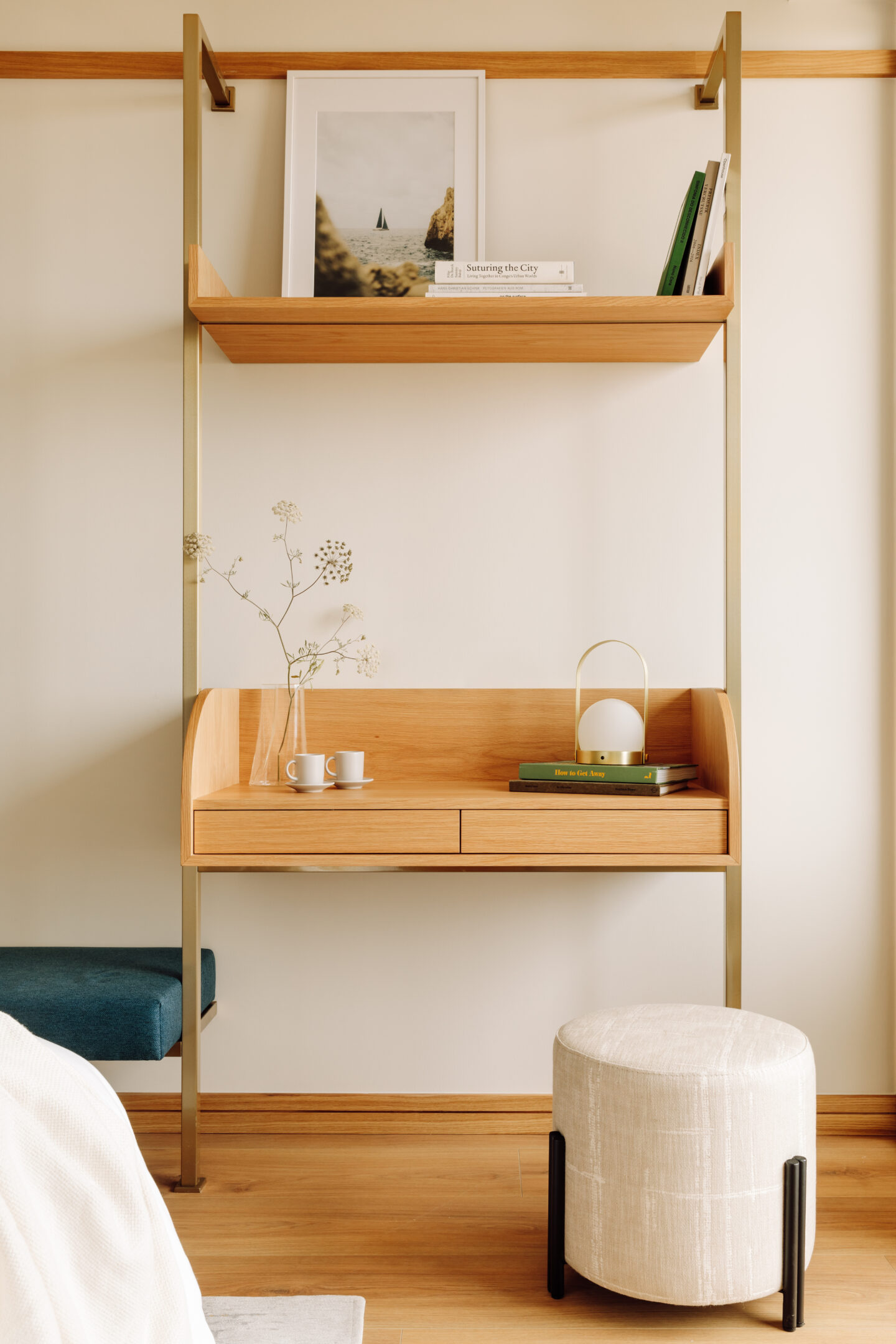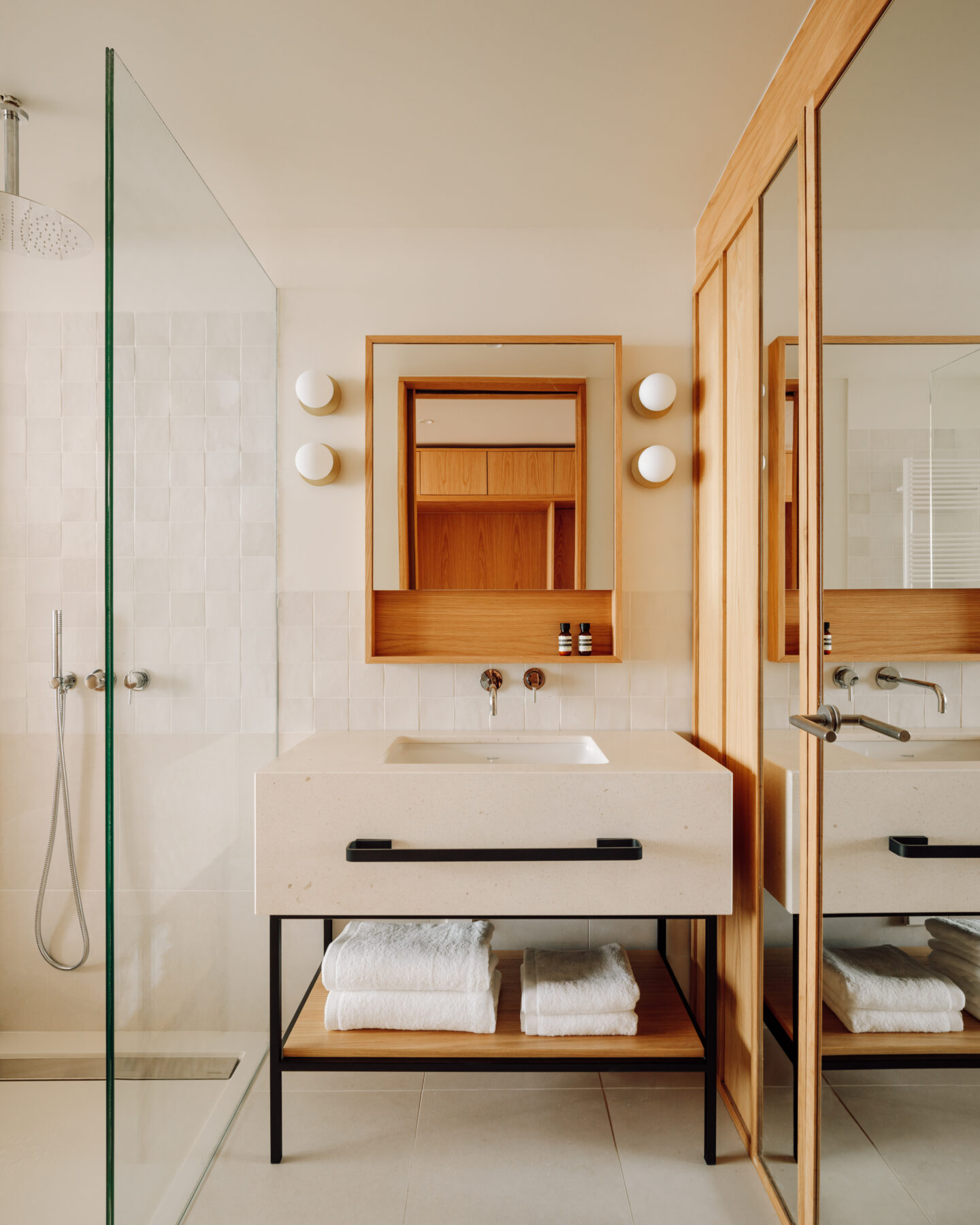 The hotel's amenities are as impressive as its design—they are rich with possibilities for privacy, adventure, and wellness. Guests can dip in the heated saltwater pool, work up a sweat at the gym, or indulge in a range of Spa treatments with natural ingredients and techniques that rejuvenate both body and mind—from bespoke massages and revitalizing facials to hot slab and hammam sessions. Aethos's location also makes it ideal for outdoor enthusiasts, with a range of water sports and activities available nearby. With a dedicated surf concierge and surf sessions, days can be spent feeling the rush of the waves, paddling into position and riding them to shore, or simply watching experienced surfers tackle the big ones. Other pleasures include yoga, pilates, or simply exploring the town's narrow alleyways, with their fishermen's houses and cobblestone streets intermingled with trendy shops and cafes.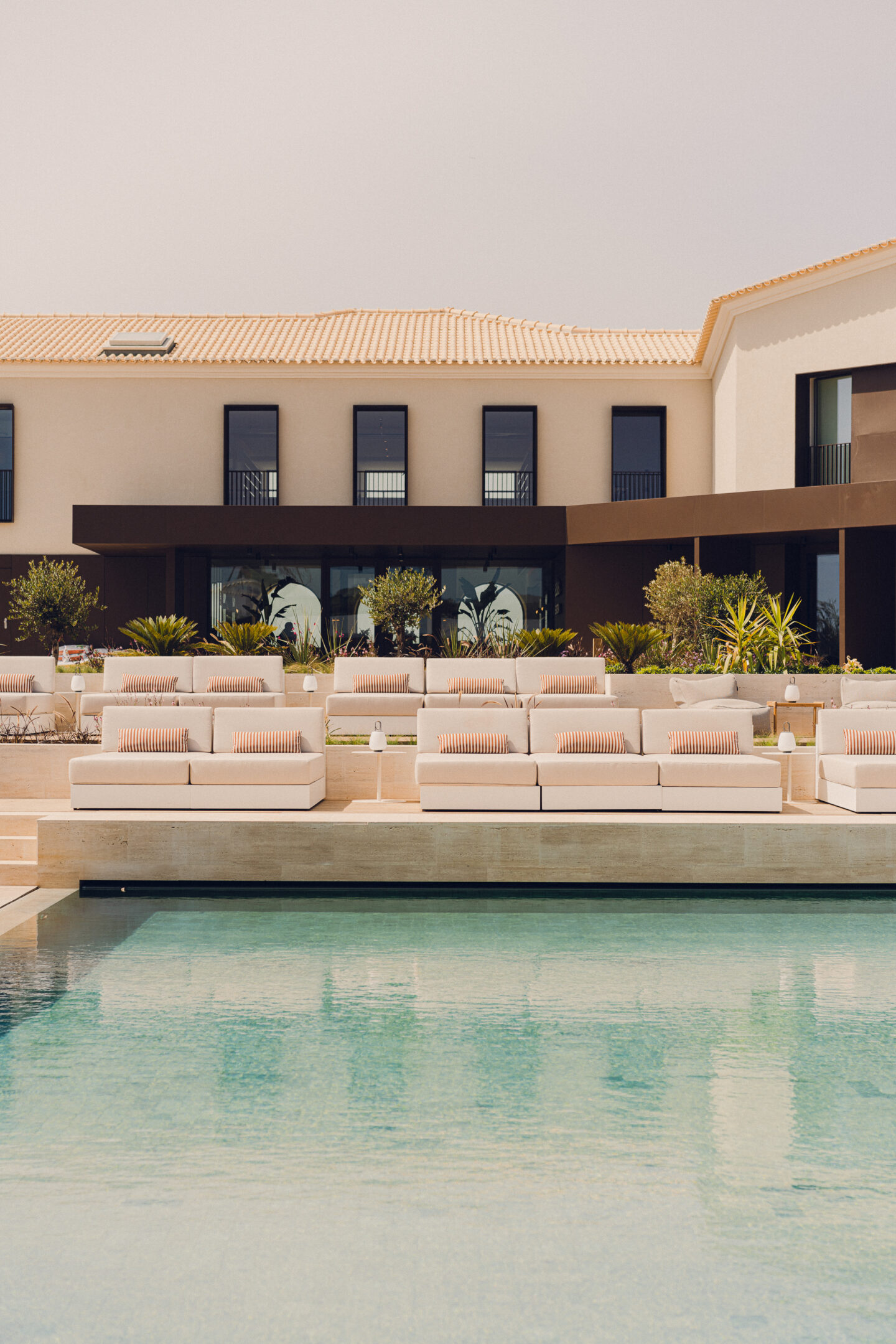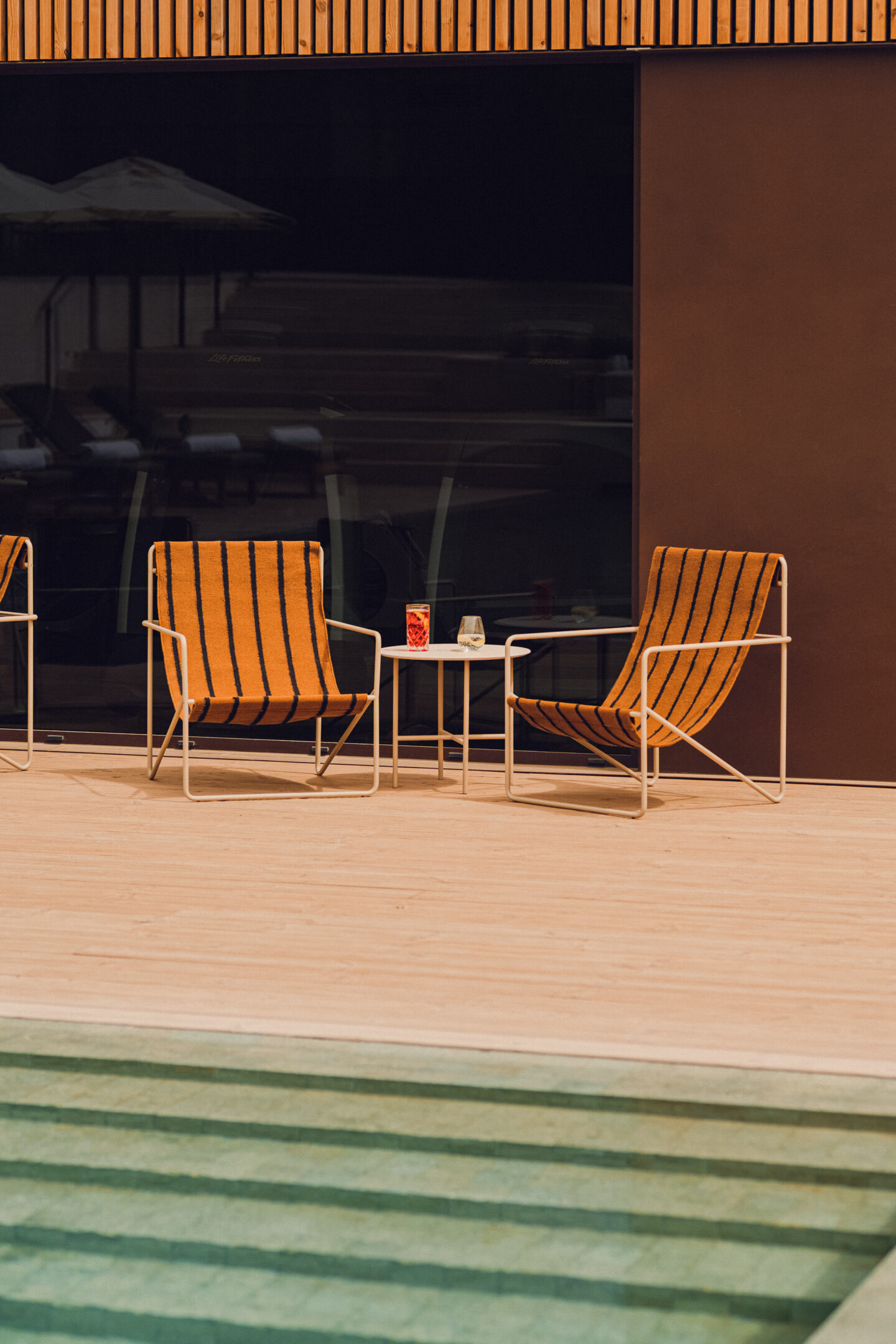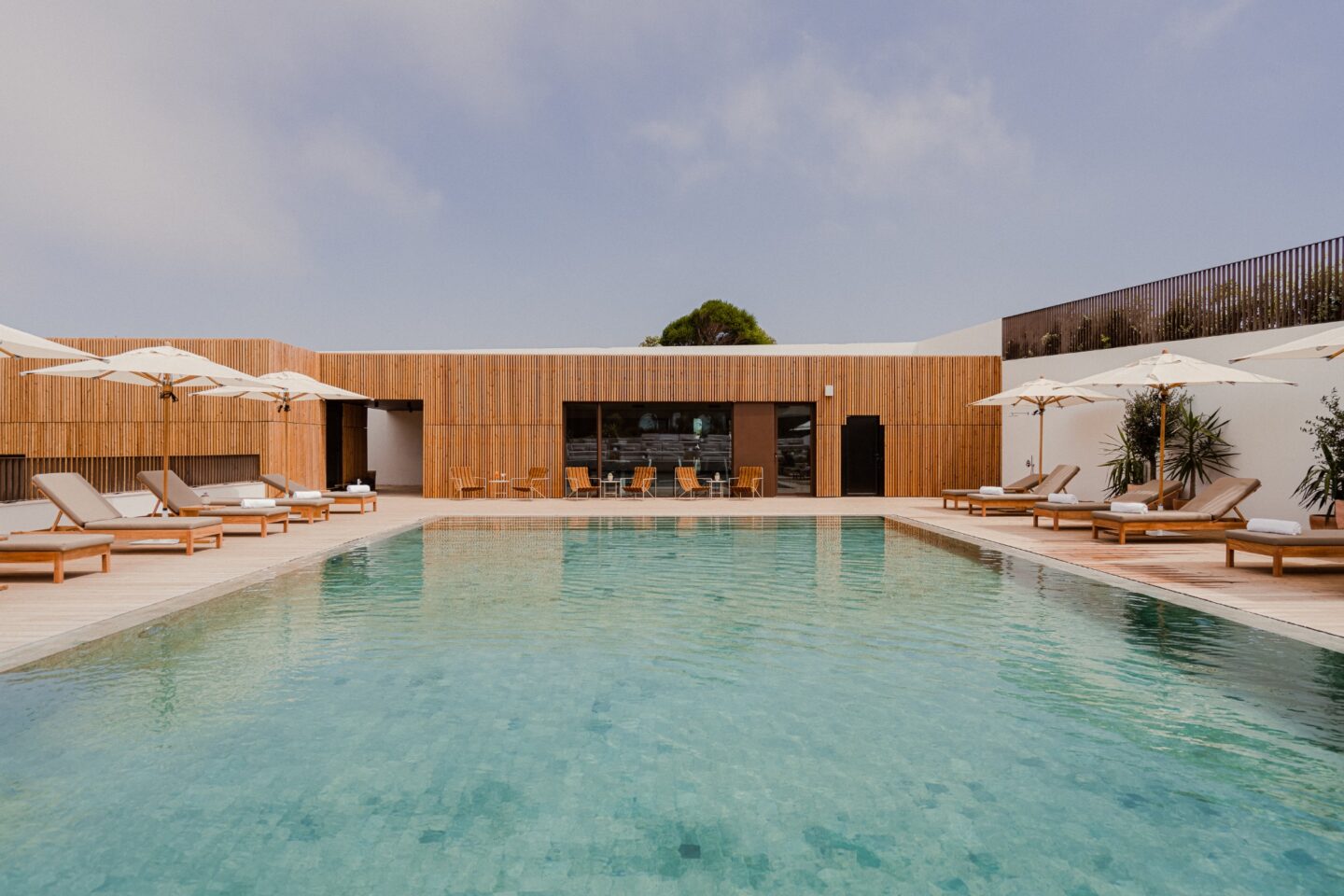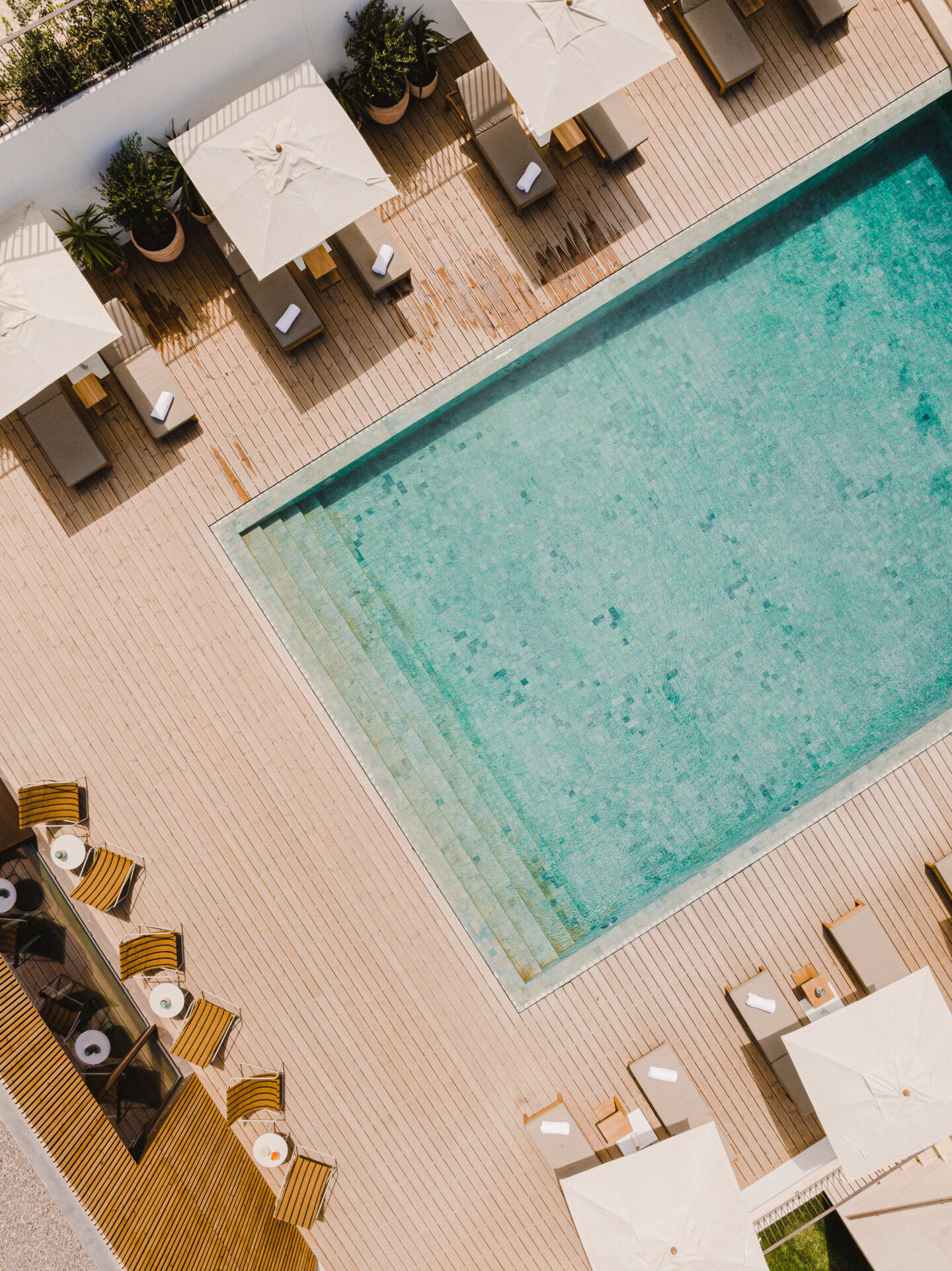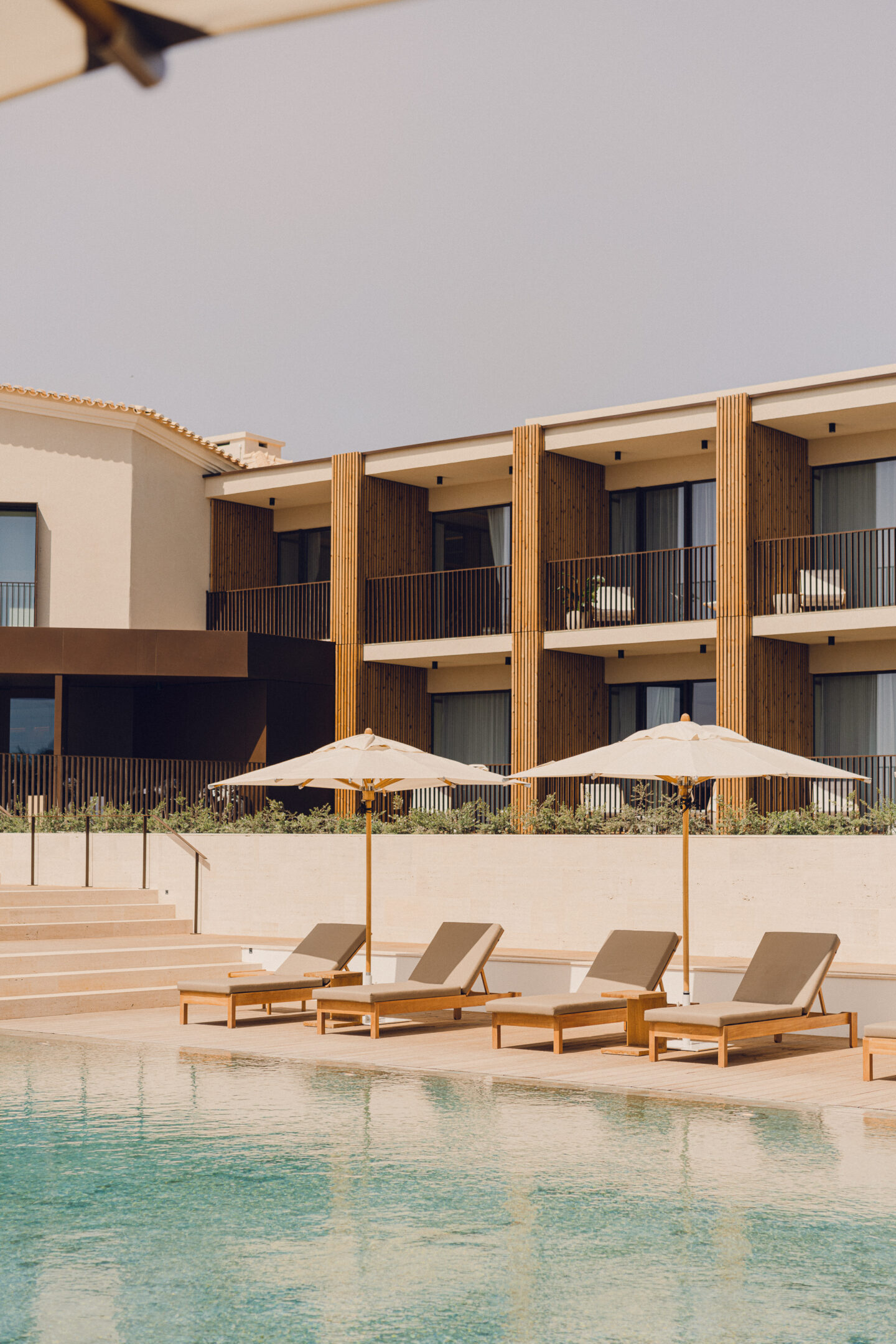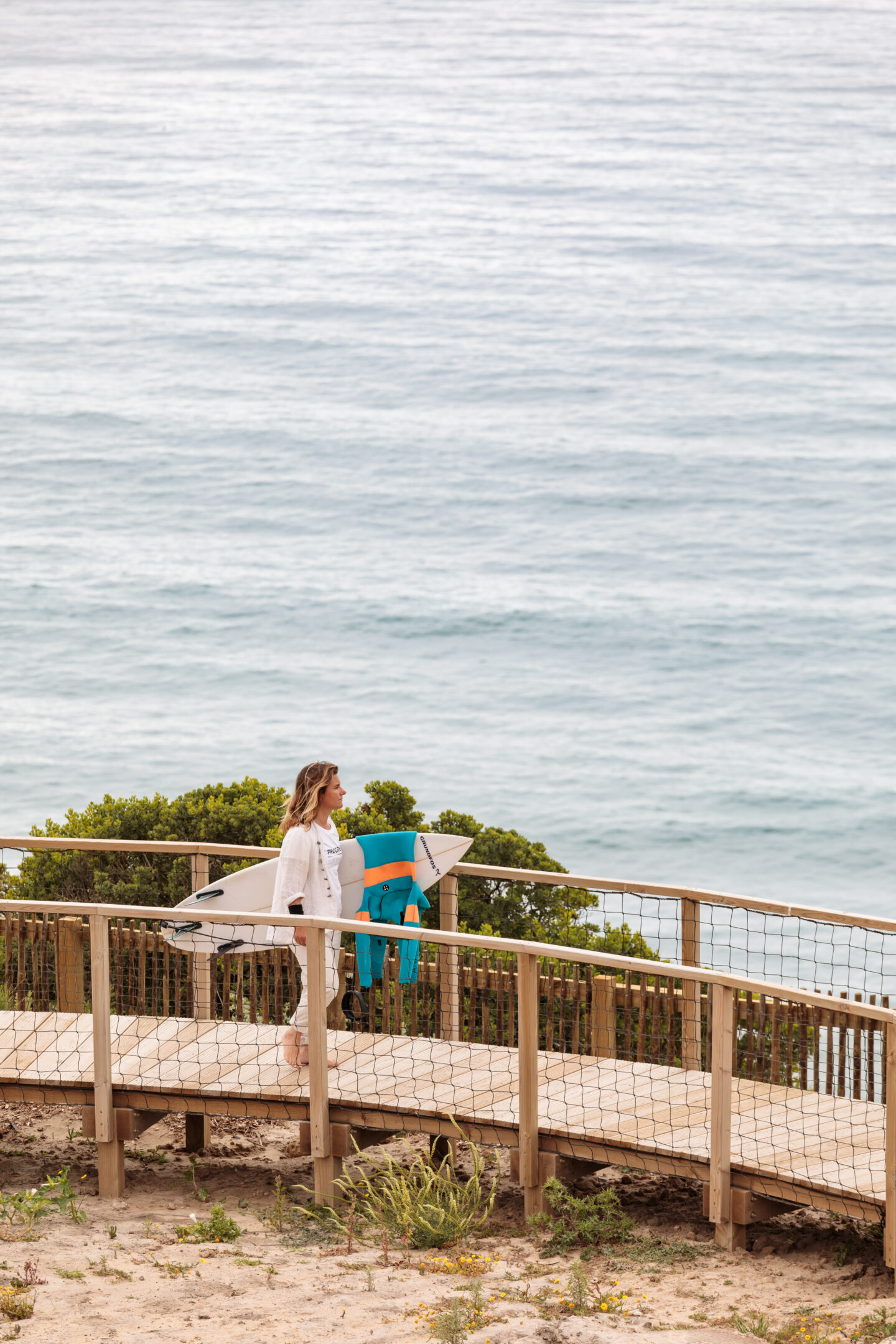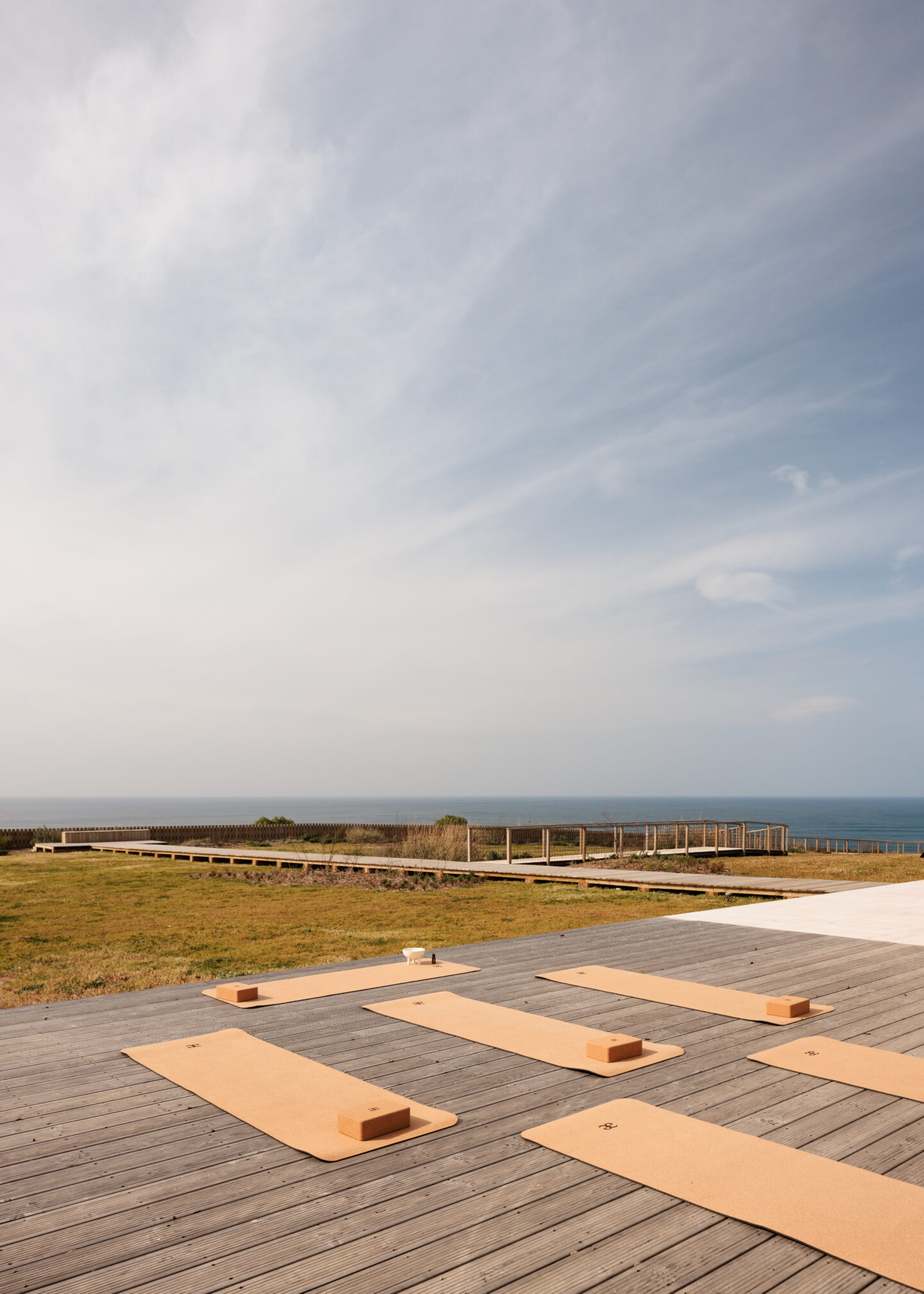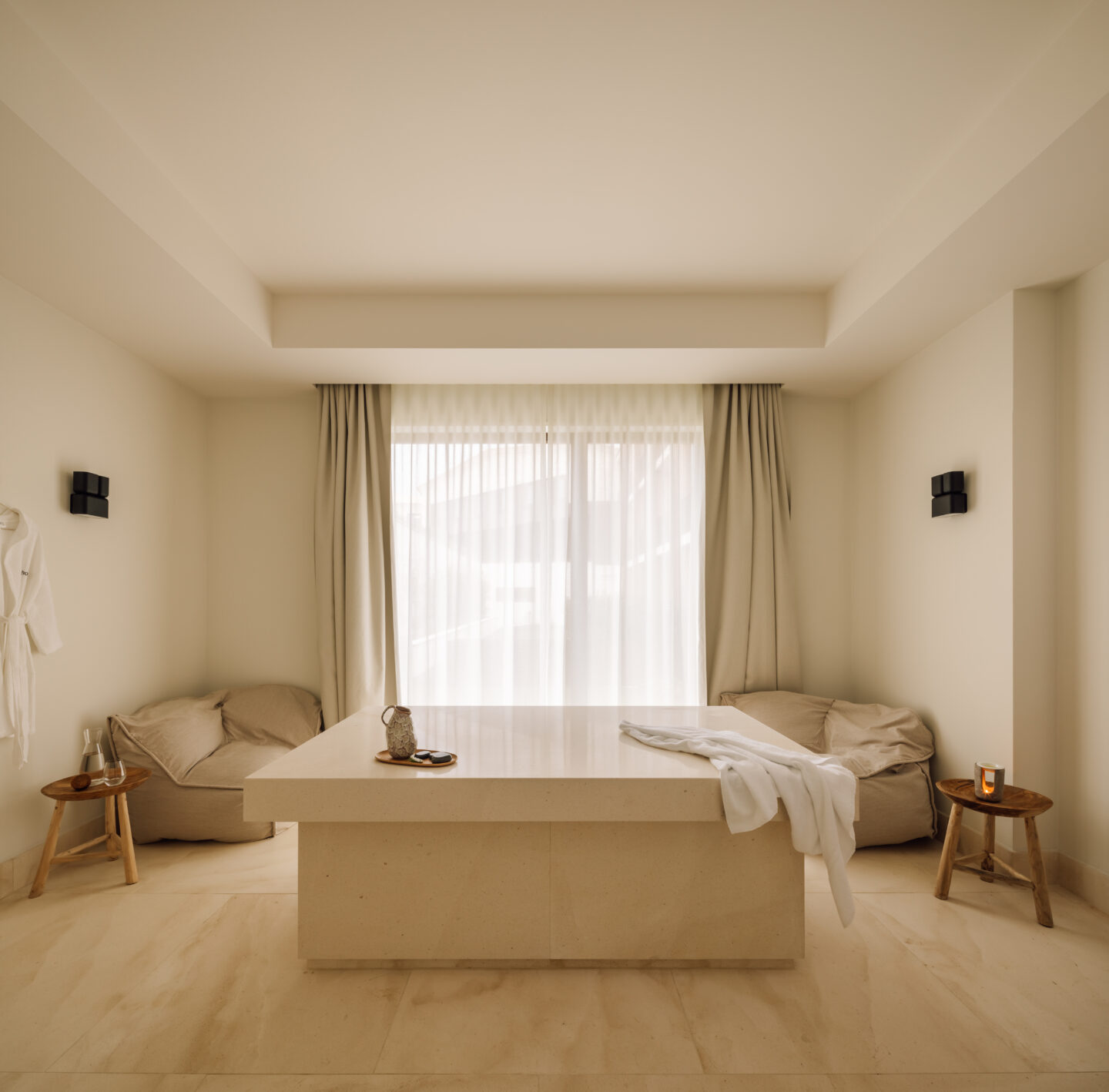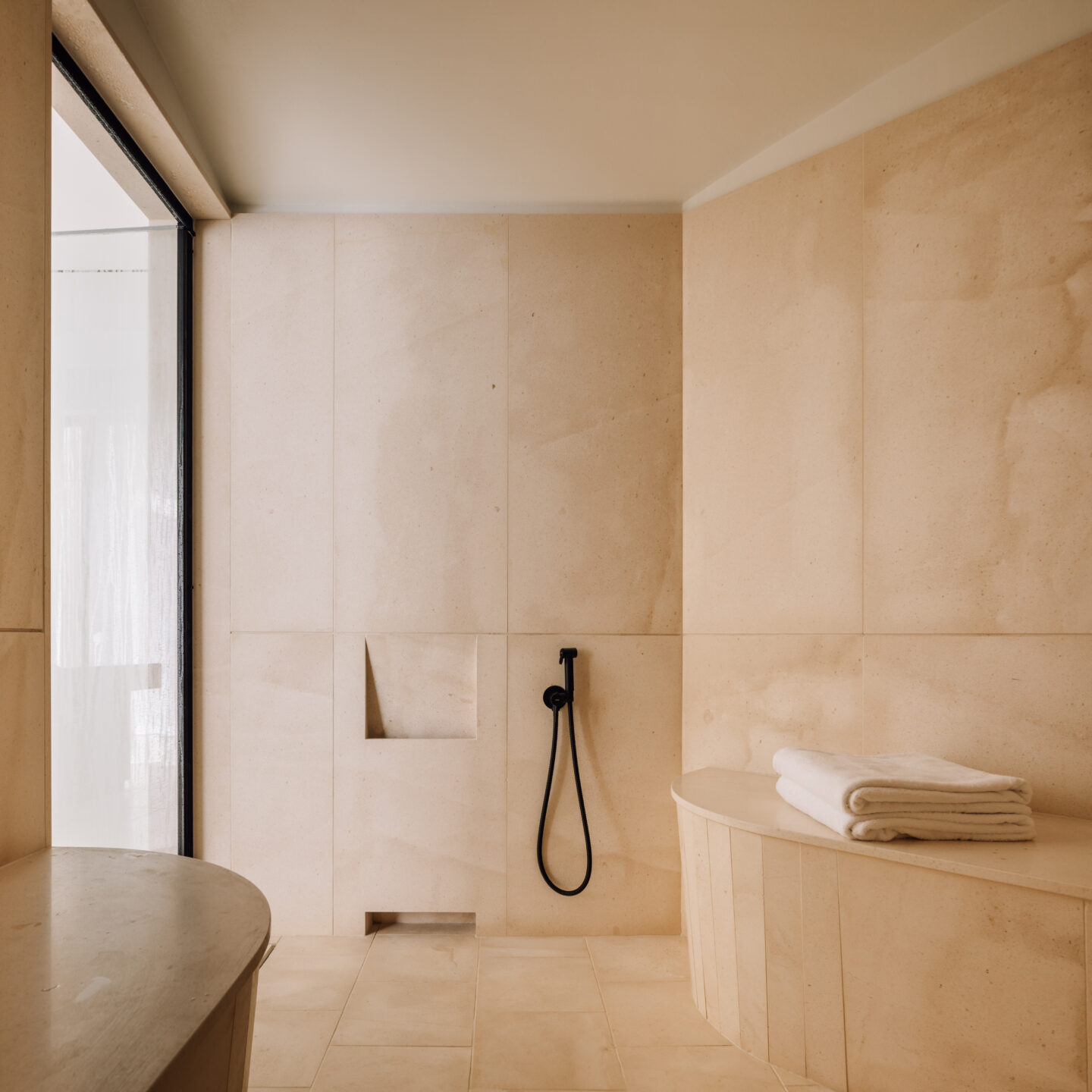 Sustainable and always seasonable, the Onda's menu pays homage to the land and the seaNo stay at Aethos would be complete without dining at its vibrant yet relaxed restaurant, Onda—a gastronomic delight serving up a range of local and international dishes prepared to perfection by Chef Alfonso Bazquesz. Shareable, sustainable, and always seasonable, the ever-changing menu pays homage to the land and the sea, with ingredients sourced from local farms and fresh fish arriving straight from the boats from Peniche Harbor. Each bite bursting with flavor, Onda's specialties—including oysters, tuna ceviche, cured mackerel and homemade pasta with clams—are best washed down with a glass of local red or white wine. In the last light of the day, with music in the background, a selection of cocktails awaits on the vast terrace, serving as a perfect end to the night.
Aethos is a place that leaves you feeling inspired and renewed

From the wooden walkway along the cliff edge to the interior's beauty, found at every corner, Aethos is a place that leaves you feeling inspired and renewed. Regardless of the season, it is endowed with a sense of serenity and discovery. One highlight remains the same throughout the year: watching the sunset as it dips below the horizon and casts a warm glow over the waves crashing against the shore below. A moment of pure calmness and appreciation of the natural beauty surrounding us—soothing and hypnotic, forever enchanting and transformative.