The azure waters of the Aegean Sea are peppered with islands whose people and landscapes have captivated travelers for decades. Casa Cook has scoured the endless blues of this ocean to find places where you can experience a different kind of holiday—opening boutique hotels first in Rhodes, then Kos, and this summer, in Crete.
The mythological birthplace of Zeus and the largest of the Greek islands, Crete has all of the ingredients that a relaxing holiday calls for. In the Cretan town of Chania, where a 14th-century Venetian port greets you, Casa Cook has opened their third outpost—a minimal hideaway sat on the hillside beneath Lefka Ori. "Crete is a magical place in the Mediterranean; the transition from impressive mountains to the deep blue sea is truly unique", explains Remo Masala, the Creative Director of Thomas Cook Hotels and Resorts, as he sits down to speak with us about their recently opened location.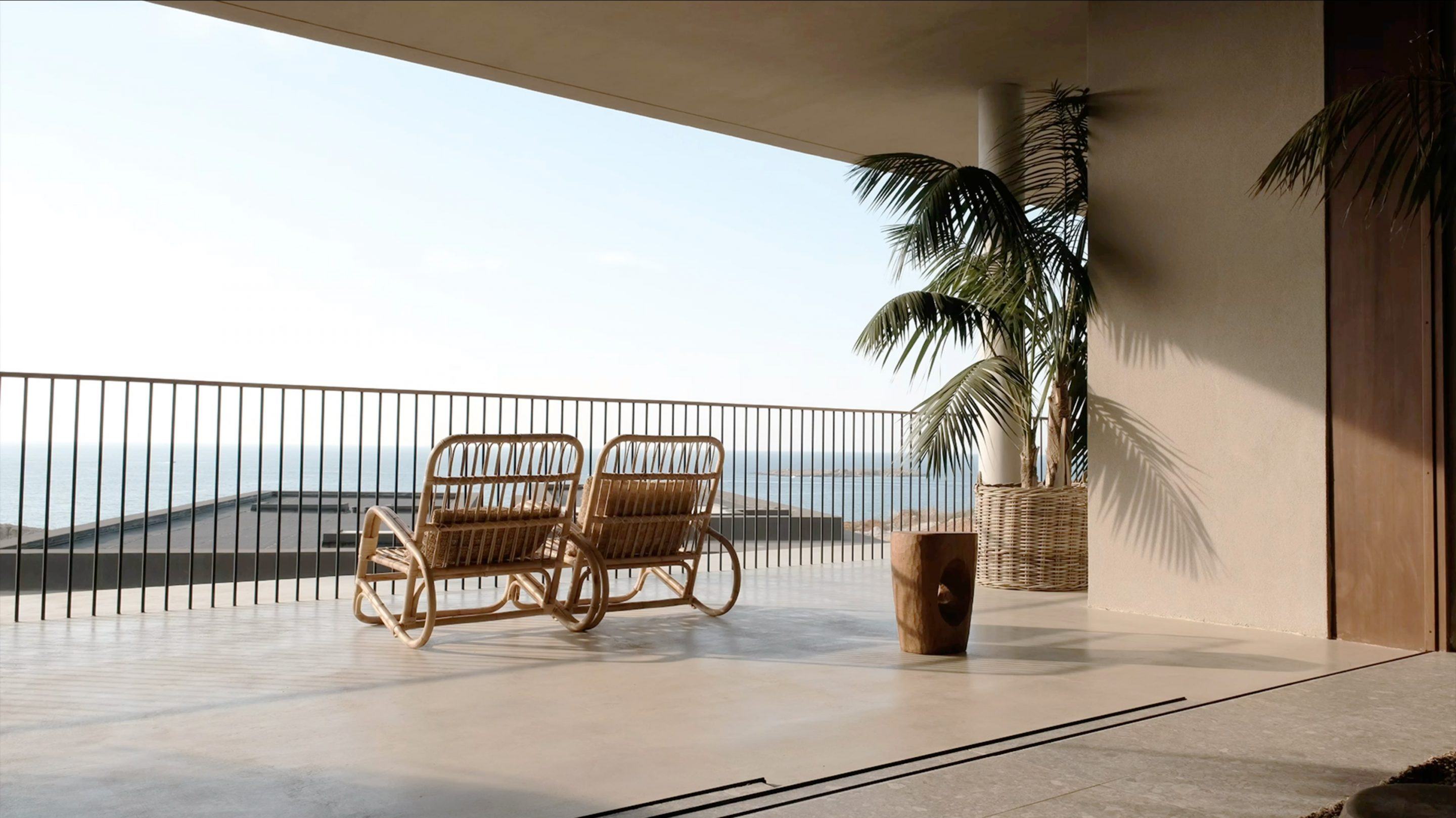 Situated on a pristine stretch of Cretan coast, Casa Cook Chania is a family-friendly hotel that—despite the open invitation for kids—hasn't forgone design or style. "These days, anybody can build a beautiful hotel", Masala tells us. "But with Casa Cook, we also try to create a special place of meeting and community." In Crete, they did this in two ways. Firstly, by invoking the Greek tradition of parea – meaning a gathering of friends, a tribute to the connections made between people in special places. In an interesting twist, they also sought the advice of an unlikely group of people, asking a collection of children to describe to them their dream hotel. "Kids have wild fantasies!", Masala tells us with a grin. "So, not all of their ideas could be realized. But listening carefully to children really gives you new perspectives for business; particularly if you don't interrupt them." Thanks to input from this expert panel, at Casa Cook Chania they have implemented an intriguing holiday education program based on Montessori that offers everything from kids cooking classes to adventurous sleepovers in Bedouin-inspired tepees.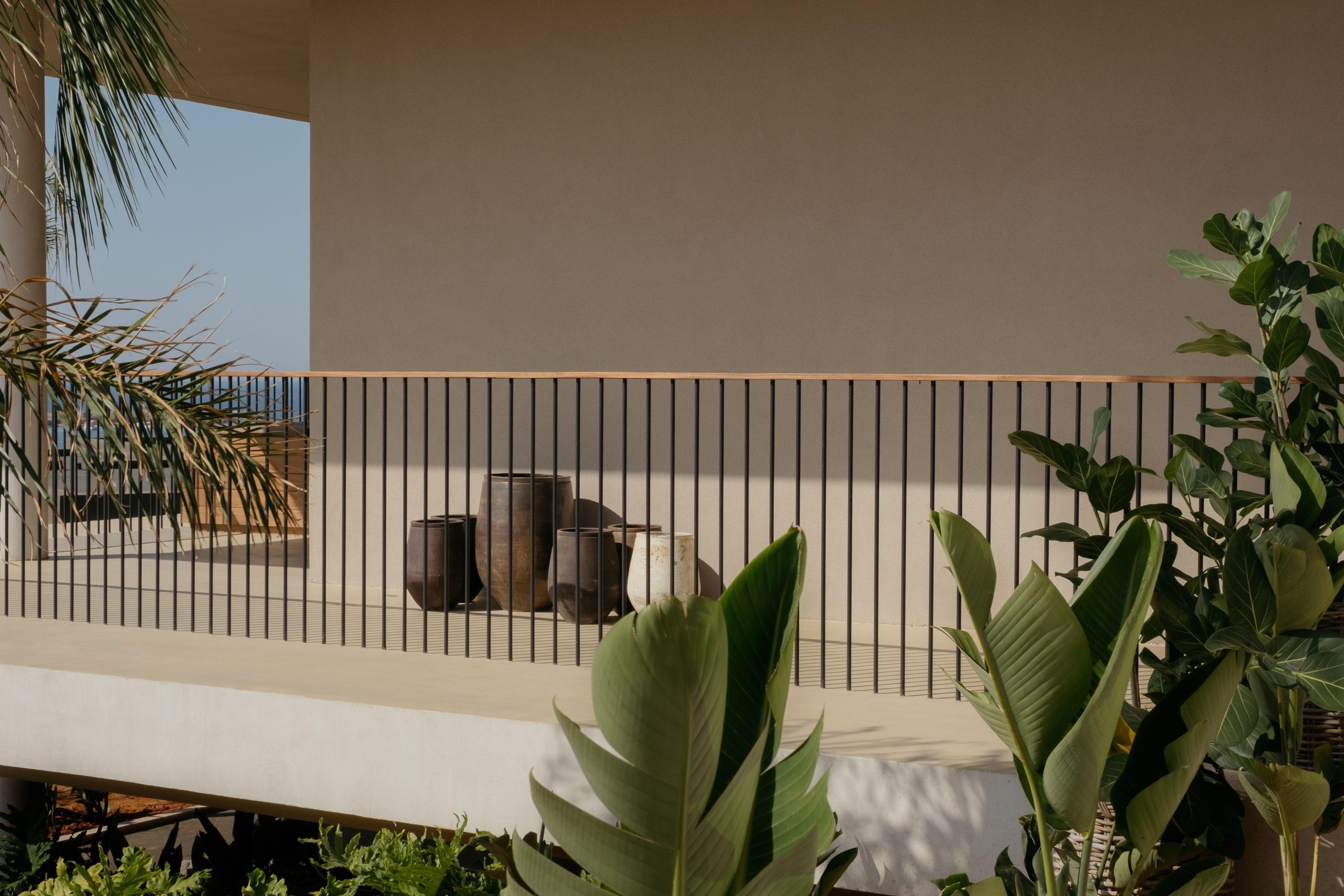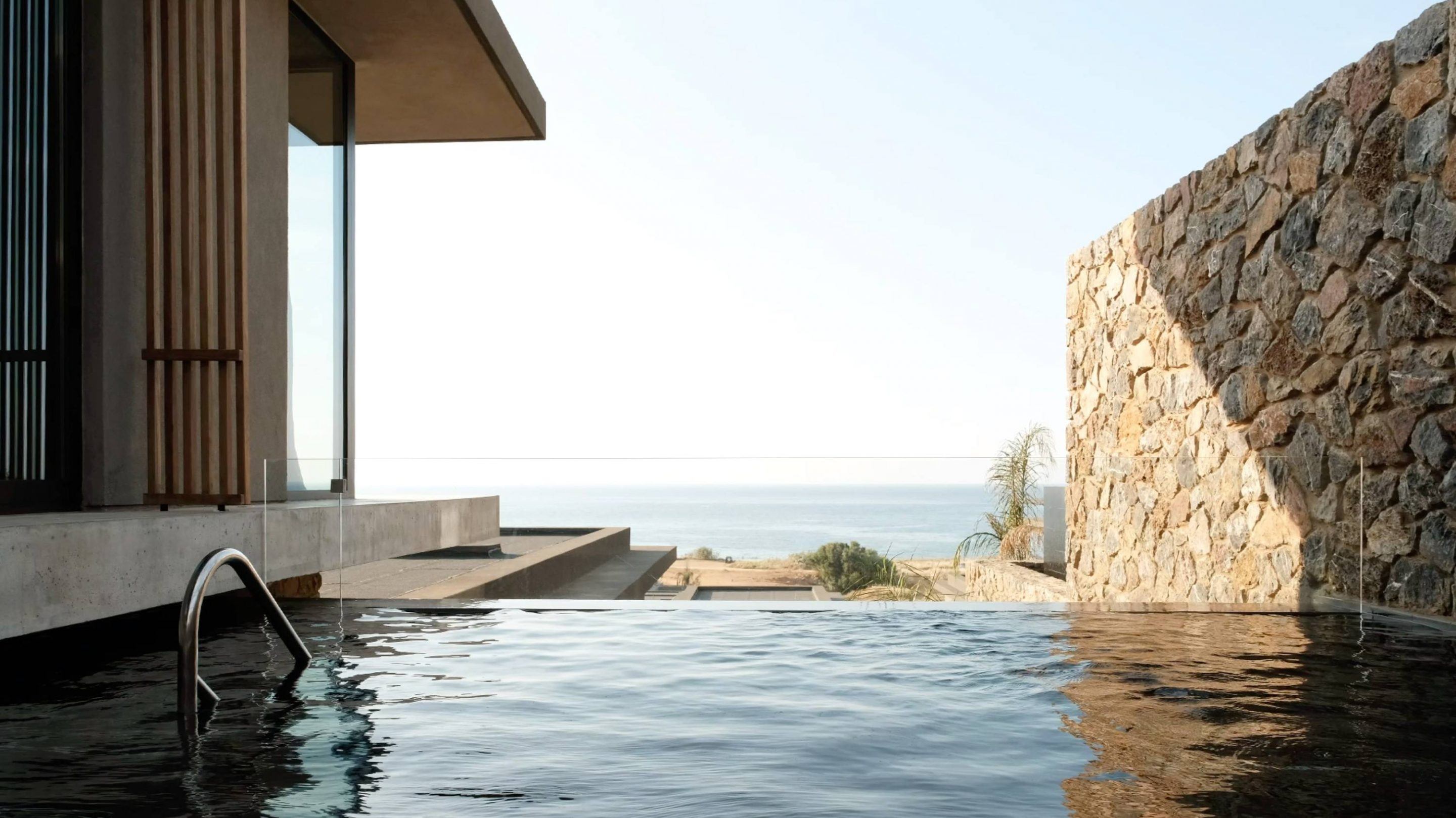 Under the guidance of lead designer Michael Schickinger (Lambs and Lions), interior stylist and designer Annabell Kutucu, and lead architect Konstantinos Karampatakis (k-studio), Casa Cook Chania has evolved from a concept of community to a physical space that is much more. With a focus on family, the hotel advocates a mixture of private and shared experiences and spaces; whether you choose a room with a private plunge pool, or favor lounging in more social areas under the sun, they have you covered.
The hotel itself comprises of 102 handcrafted rooms, each with a pared-back aesthetic and a tactility that links strongly to the Cretan landscape; rock walls mimic the mountain of Lefka Ori, and woven lamps speak of dappled light through palm fronds. "There was not a single point of inspiration", Masala explains, when asked of the origins of the design. "Our designers have created modern architectural structures which seamlessly fall between the mighty snow-capped mountains and the beach. It is this tension that makes the place so special."
The summer of 2019 will be nicely rounded out with the opening of two more hotels by the end of summer: Casa Cook El Gouna in Egypt, and Casa Cook Ibiza in Spain. "Each Casa Cook has a narrative", Masala concludes, "because the desire of the traveler is no longer directed only to physical places, but to immersion in a dream."