In the Normandian town of Louviers, France, the iconic luxury brand Hermès has opened a stunning new leather goods workshop: the 'Maroquinerie de Louviers'. An architectural delight that preserves and blends into its landscape, the new addition to the region brings the spirit of passing on the house's exceptional know-how and its environmental ambitions together. Earlier this month, we were invited for a first, rare glimpse of its premises and the treasures they hold.
Built on an industrial brownfield site and covering an area of 6,200 square meters, the Maroquinerie de Louviers stands out as an imposing, minimalist wooden-frame building, free of sharp edges and exuding creative energy and a feeling of peace—in almost equal measure. "This is the house's 21st leather workshop, and the only one outside of Paris to manufacture horse saddles," we are told upon arrival—though a rather small contributor to the company's revenues, saddlery sits at the heart of Hermès' business, and has done so since the first half of the 1800s. We are at the Hermès historical Normandy hub in the small commune of Louviers in northwestern France, just 100 kilometers from Paris. Hermès has a long history in the area. For over a century, the region—at the time ripe for transformation and new developments—has played a crucial role in the company's growth and success, with several operations running right up to this day. Here, skilled artisans have dedicated their lives to producing the world's finest leather goods, working with traditional techniques to create timeless and enviable products.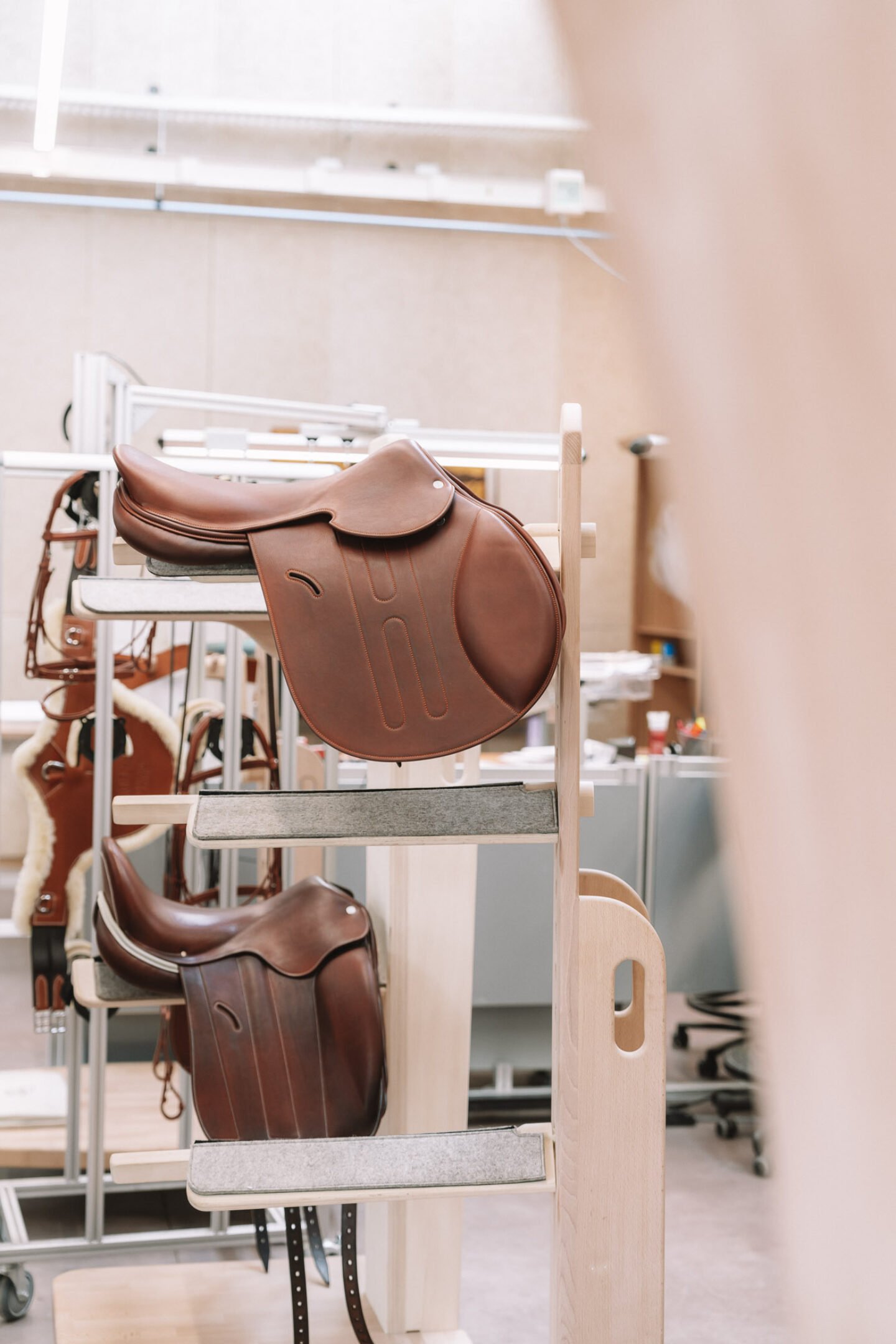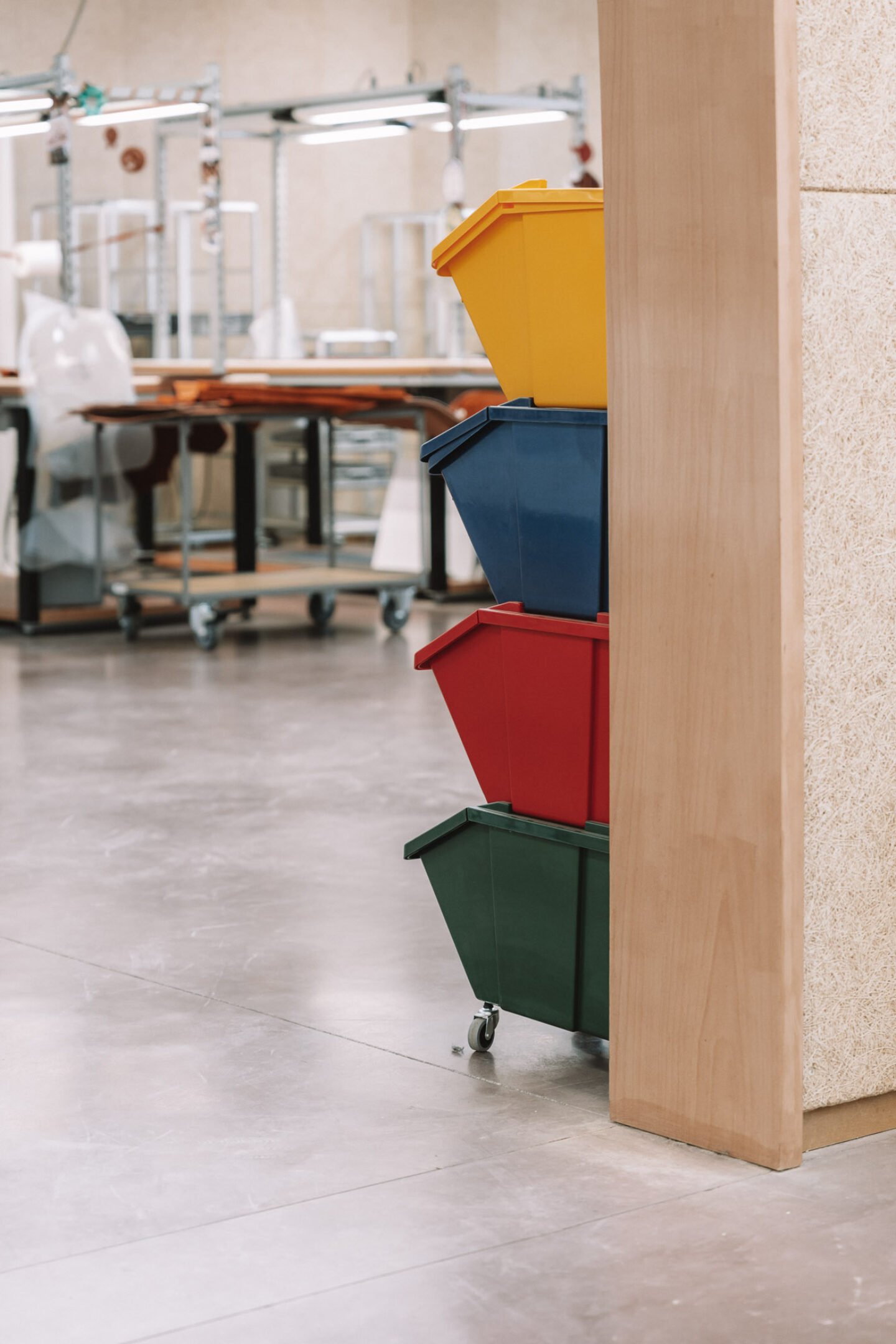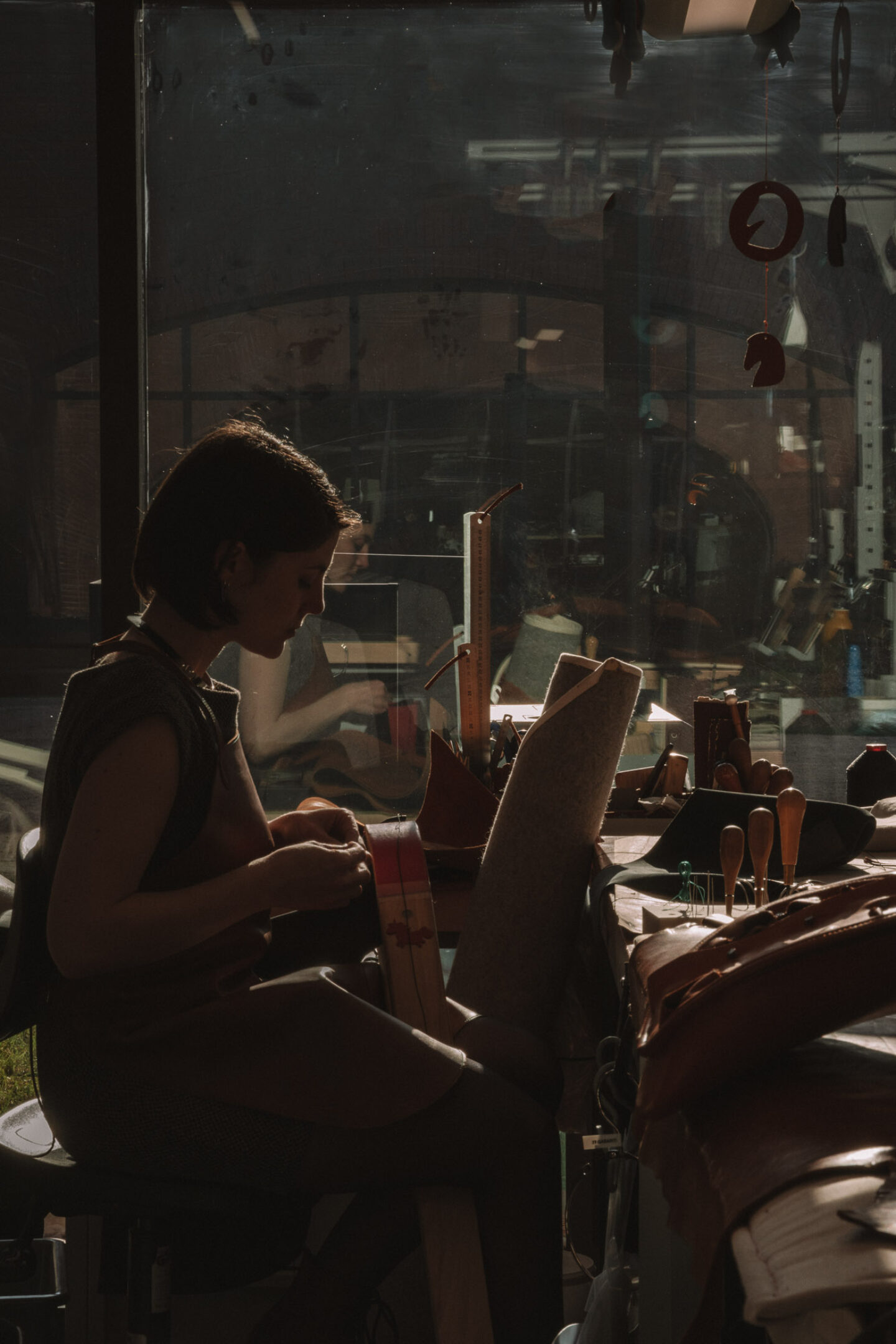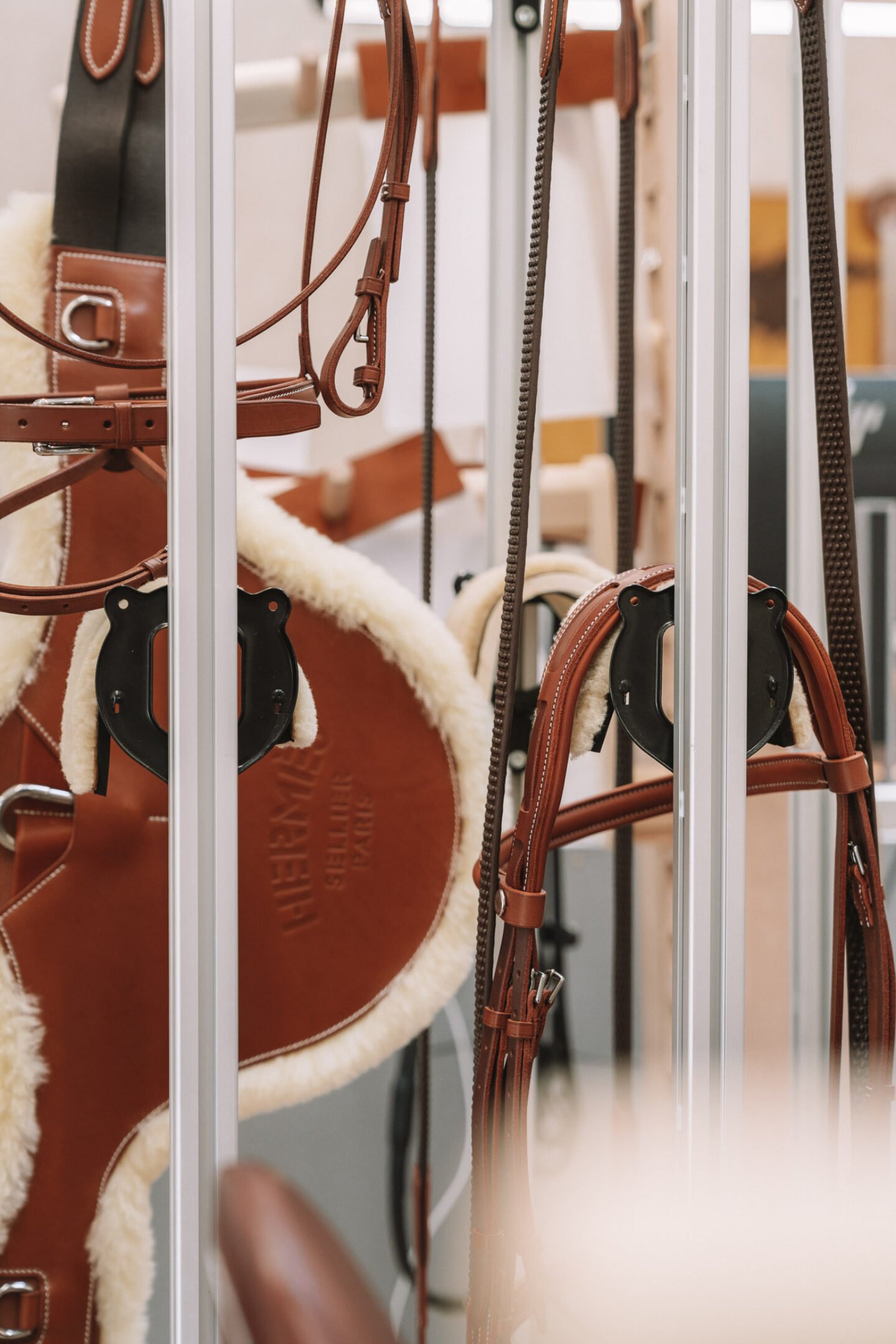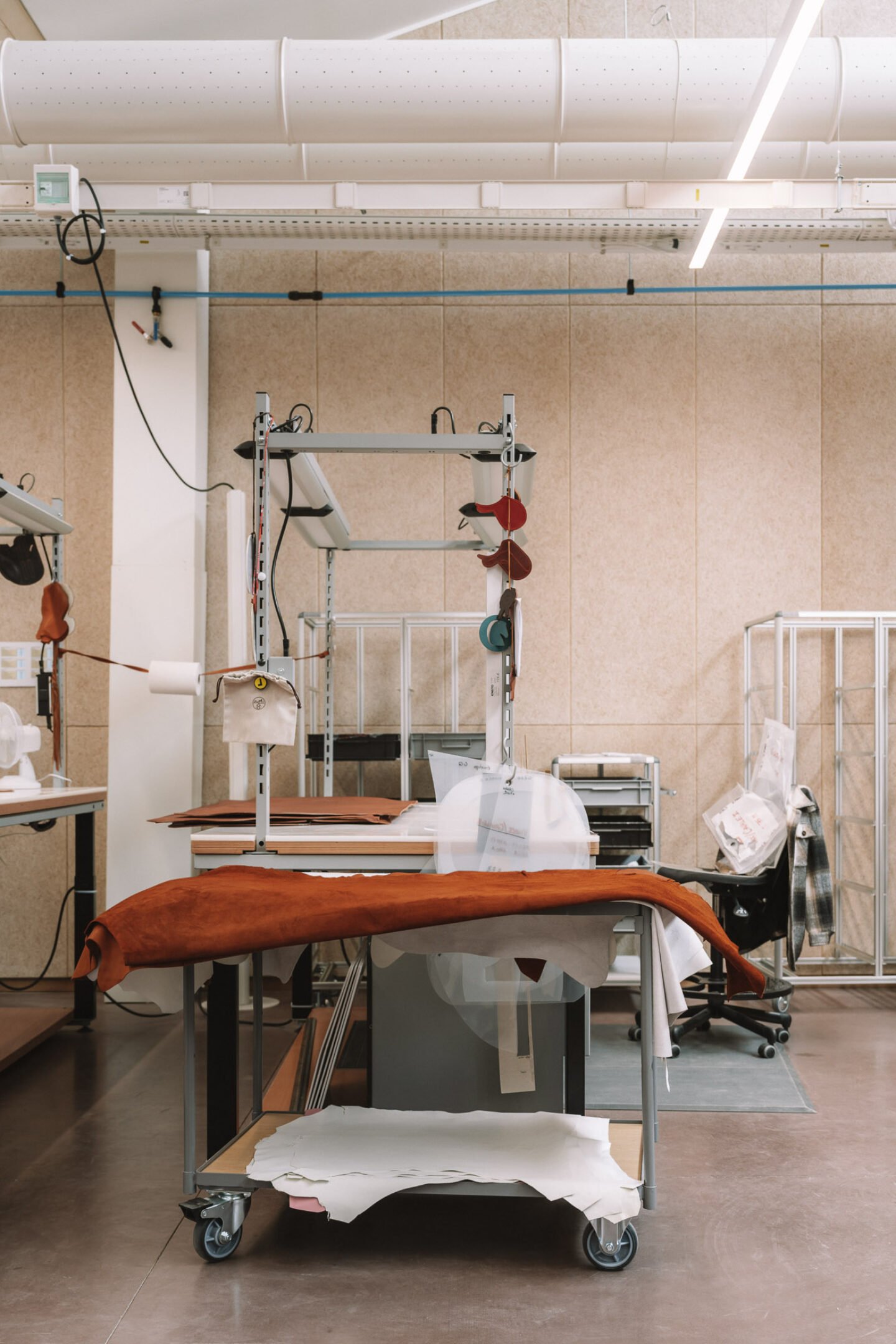 As Hermès' history is recounted with much enthusiasm, we learn that the 'Maroquinerie' is the latest endeavor in a long line of projects meant to strengthen the house's local anchoring and preserve Normandian traditions and culture. "We are proud to invest in the region and to create jobs for skilled artisans who share the brand's passion for excellence," says our guide. Operating since January 2023, the workshop already has 170 artisans and is set to welcome up to 260 in the next few years. Trained in traditional techniques, which include hand-stitching, at the local apprenticeship training center, they are not only responsible for crafting the luxurious leather goods that have made Hermès a household name, but also for preserving their unique skills for future generations.
With a subtle industrial touch, the workshop was designed by the talented, visionary architect Lina GhotmehAs we walk around the building's perimeter, it is hard not to be engulfed by its clean symmetry and overall beauty. As it reveals itself, slowly and sequentially, one can fully grasp its remarkable textures and, above all, its glowing balance. With a subtle industrial touch, the workshop was designed by the talented, visionary architect Lina Ghotmeh. Born in Beirut and based in Paris, where she runs her eponymous architecture firm, Ghotmeh has made a name for herself with her innovative designs inspired by Lebanese heritage and her sustainable approach to architecture. One of her most notable projects is the Estonian National Museum in Tartu, Estonia, with a captivating design evoking the idea of a 'singing forest', through its undulating roof and tree-like columns. Known for her use of organic shapes and materials, as well as her ability to seamlessly integrate technology into her designs, Ghotmeh sees her work as the 'archaeology of the future'. "Each of her projects is born from a thorough research process, deriving its aesthetic from its close relationships with nature and expressing the essence of the materials from which it is fashioned," says our guide.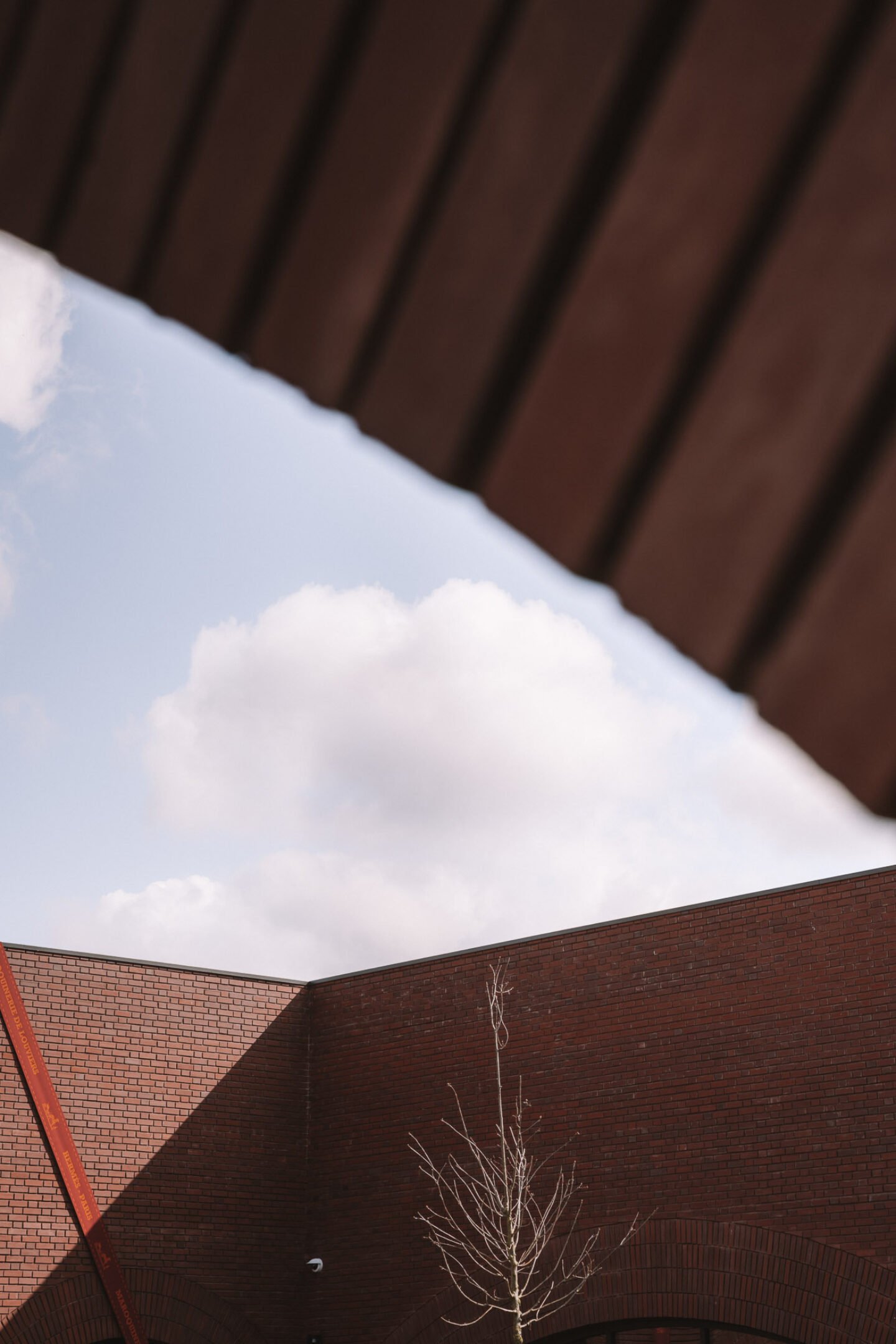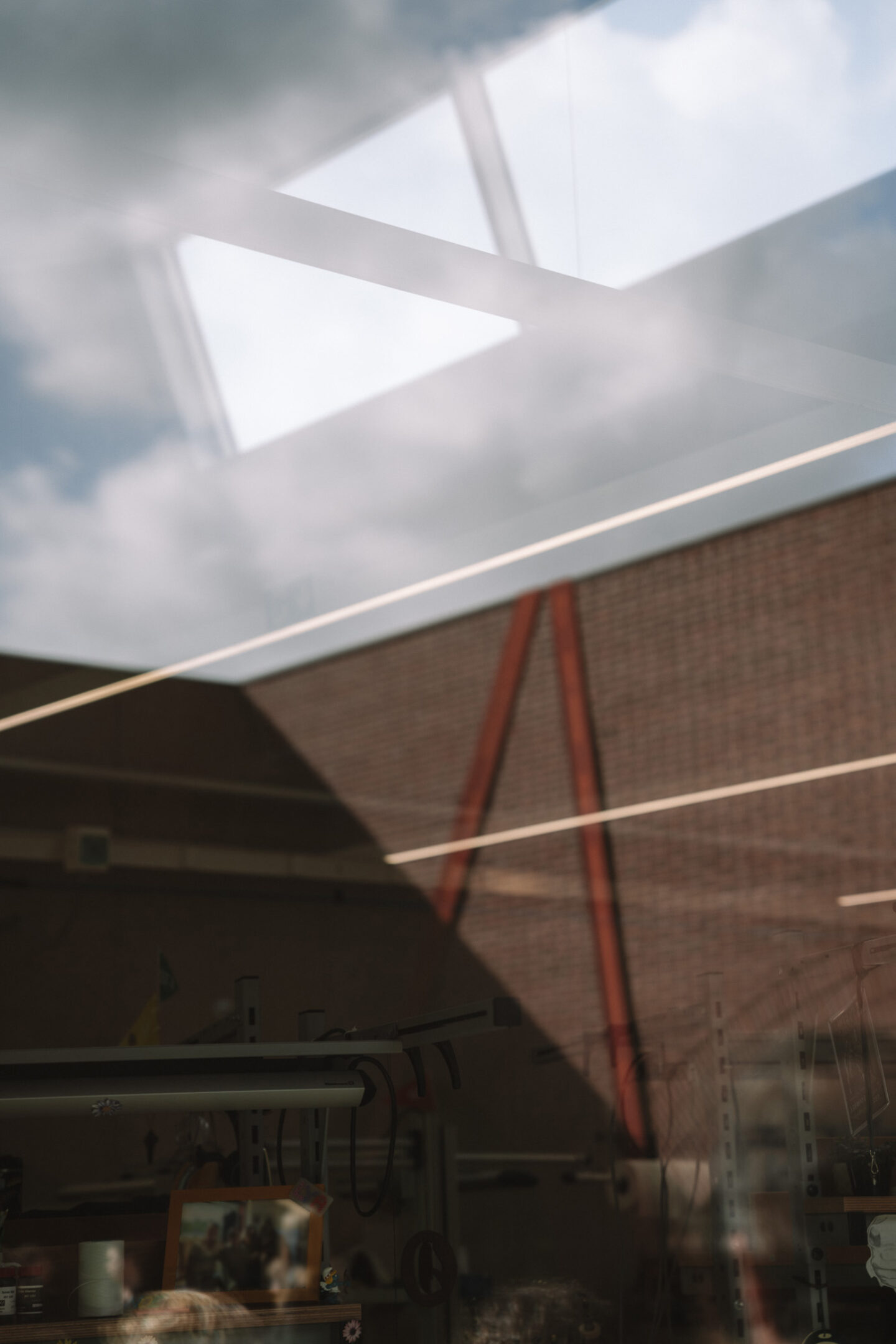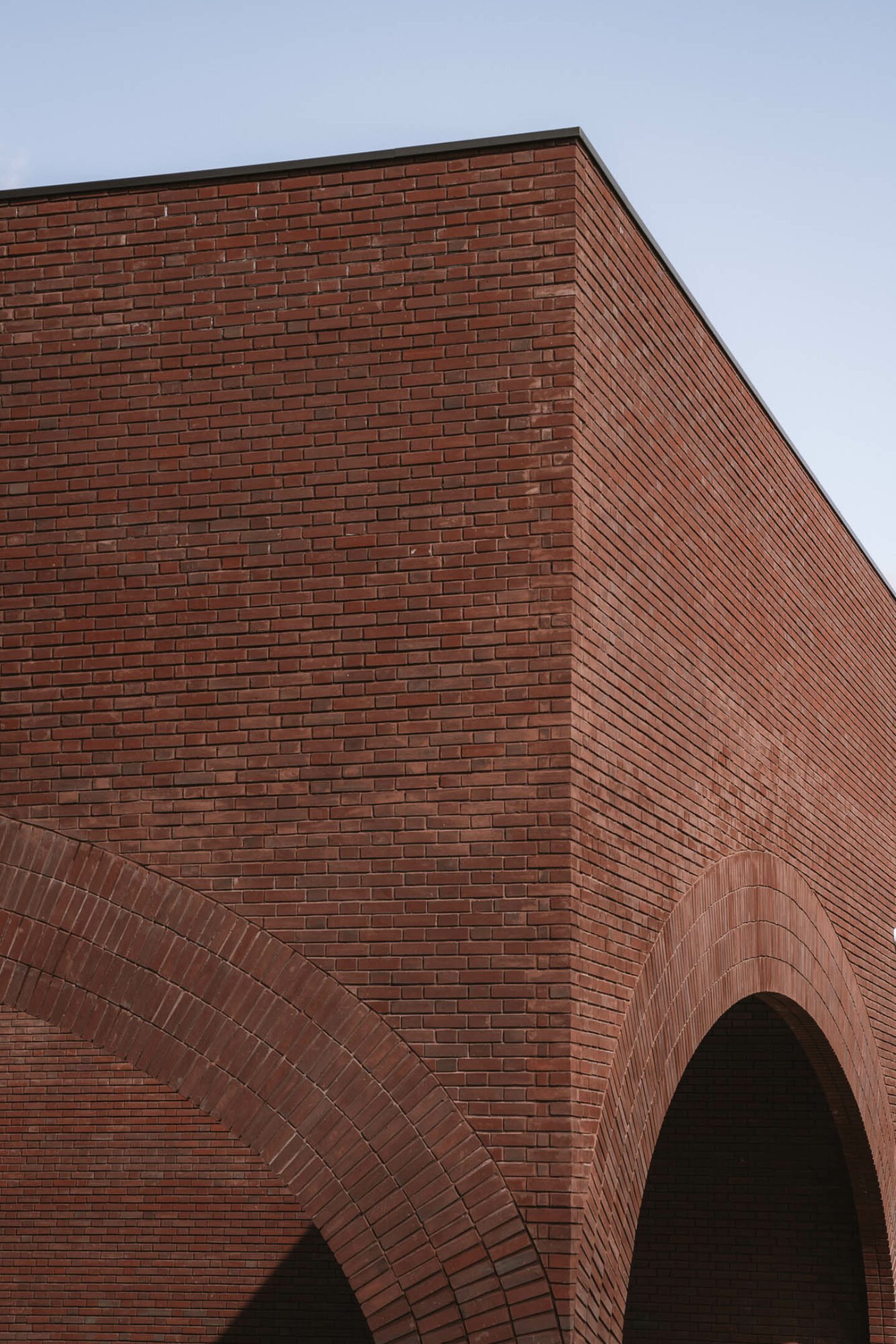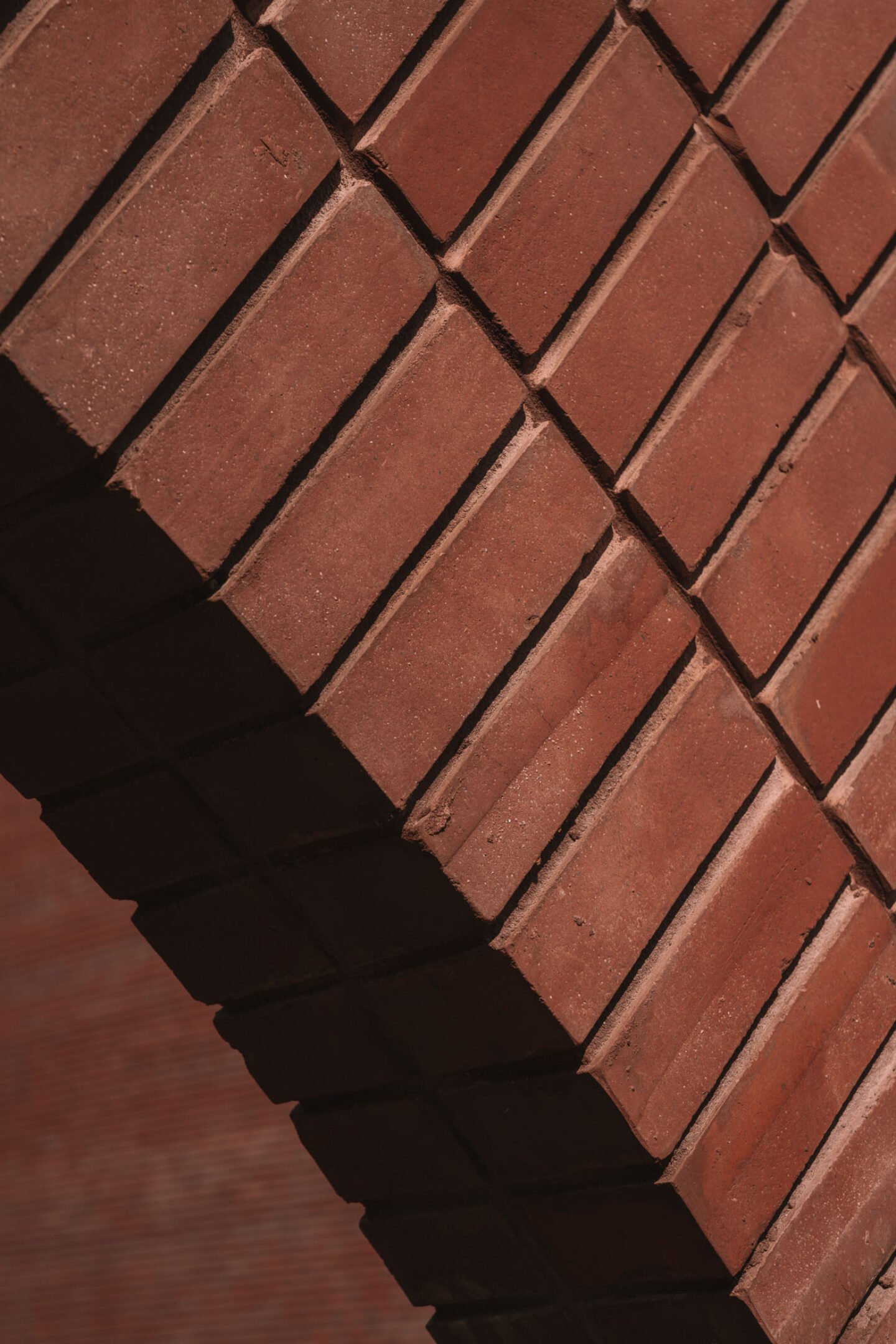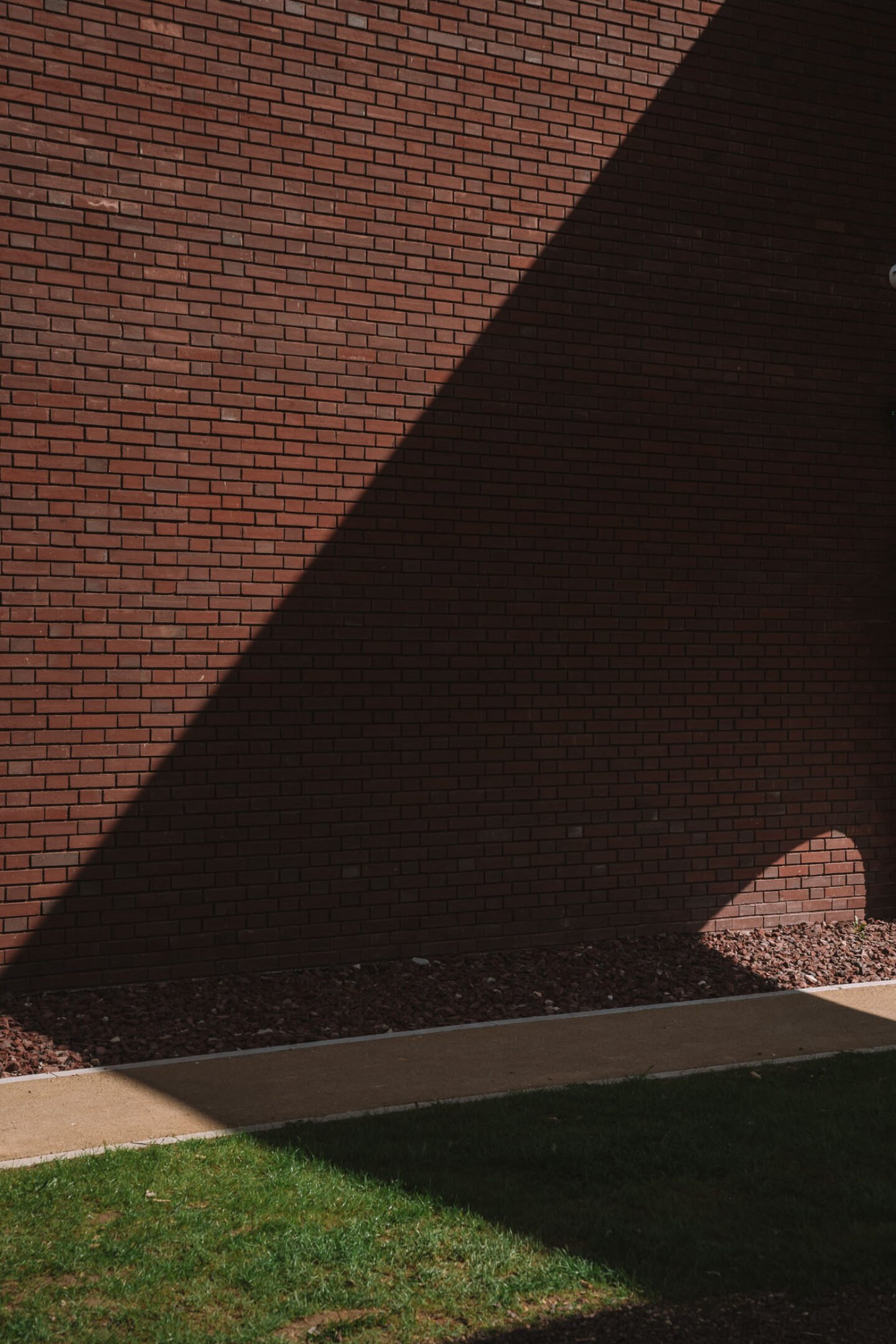 A truly technical achievement, the building has a signature material: bricks. For its construction, Ghotmeh has used over 500,000 of them. Incredible for their durability, versatility, and ability to withstand all weather conditions, they are phenomenal building materials—sustainable, recyclable, and with great thermal insulation properties. Attesting to the local embedding of the project, the bricks used for the Maroquinerie have been sourced in the region to minimize the impact of construction but also to celebrate the know-how and longstanding history of Normandy's brick-makers. A clear visual anchor for the hub yet one that blends in seamlessly, the building's bricks generate a mesmerizing palette of red and violet hues that changes its vibrancy and texture throughout the day and seasons, making it a spectacle for the eye and camera.
From small leather goods to saddles and bridles, everything is done with the utmost care and precision, including the most famous Hermès creation, the 'Birkin bag', one of the world's most coveted handbags
Ghotmeh's fascinating storytelling method is immediately noticeable in the building's appearance, which echoes the motifs dear to the house. The workshop's square shape is reminiscent of Hermès' silk carré, while the graceful arches defining the volume evoke the trajectory of a jumping horse. Throughout, timeless forms and clean lines recall the rigor of the artisans and their expert hand, as well the constant pursuit of perfection and excellence of their leather work. The workshop's center opens around a reception area that serves as an exhibition space. In this peacefully balanced setting, French visual artist Emmanuel Saulnier has installed a captivating piece of art consisting of seven stainless steel needles suspended by leather stirrup straps, custom-made by Hermès's bridle-makers. The many workshops surrounding the manufacturer's courtyard are revealed to us, with their purposes and histories unveiled as we walk. Inside them, the atmosphere is one of quiet concentration as the skilled artisans work diligently to create each piece by hand, using the finest materials and techniques passed down through generations. From small leather goods to saddles and bridles, everything is done with the utmost care and precision, including the most famous Hermès creation, the 'Birkin bag', one of the world's most coveted handbags.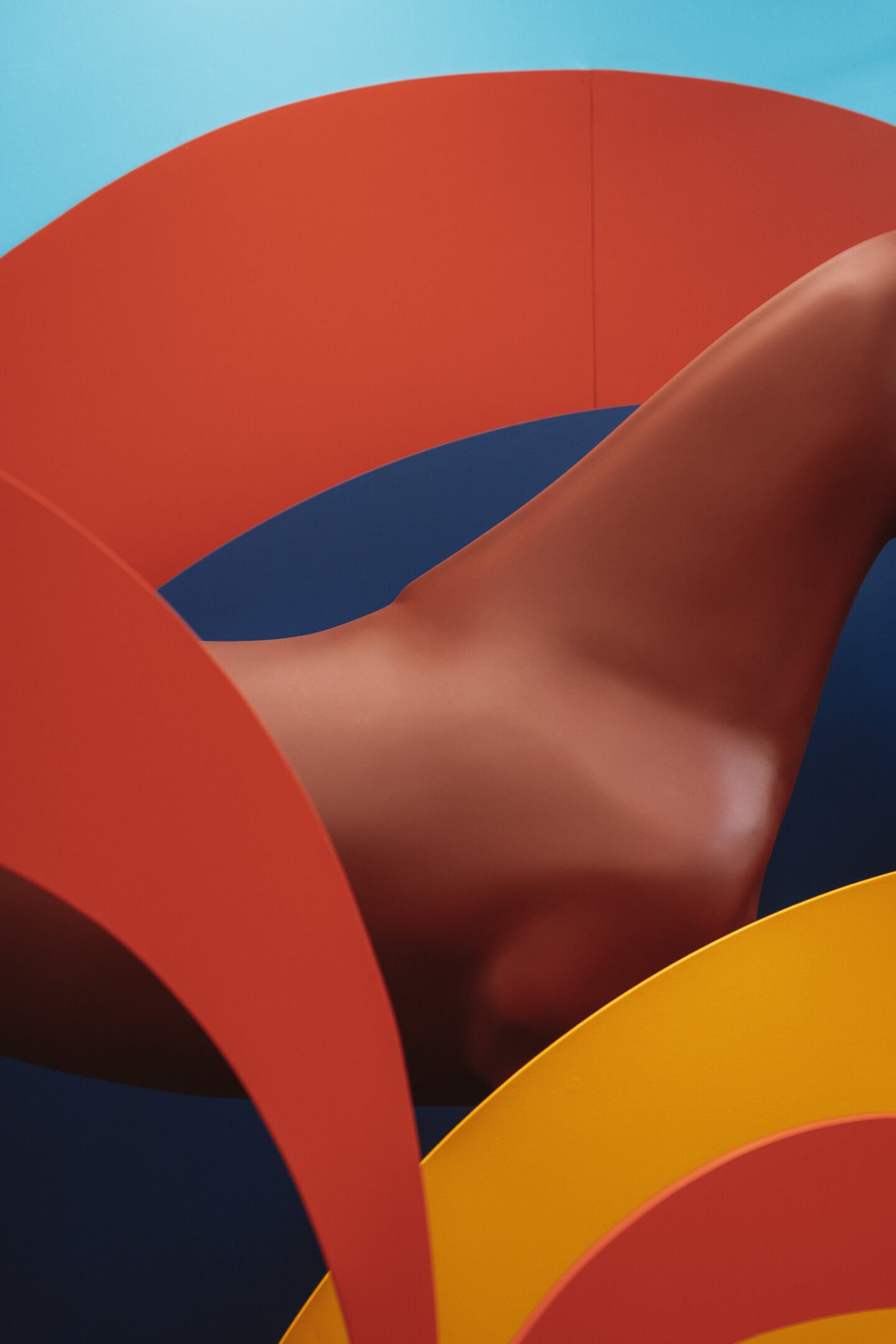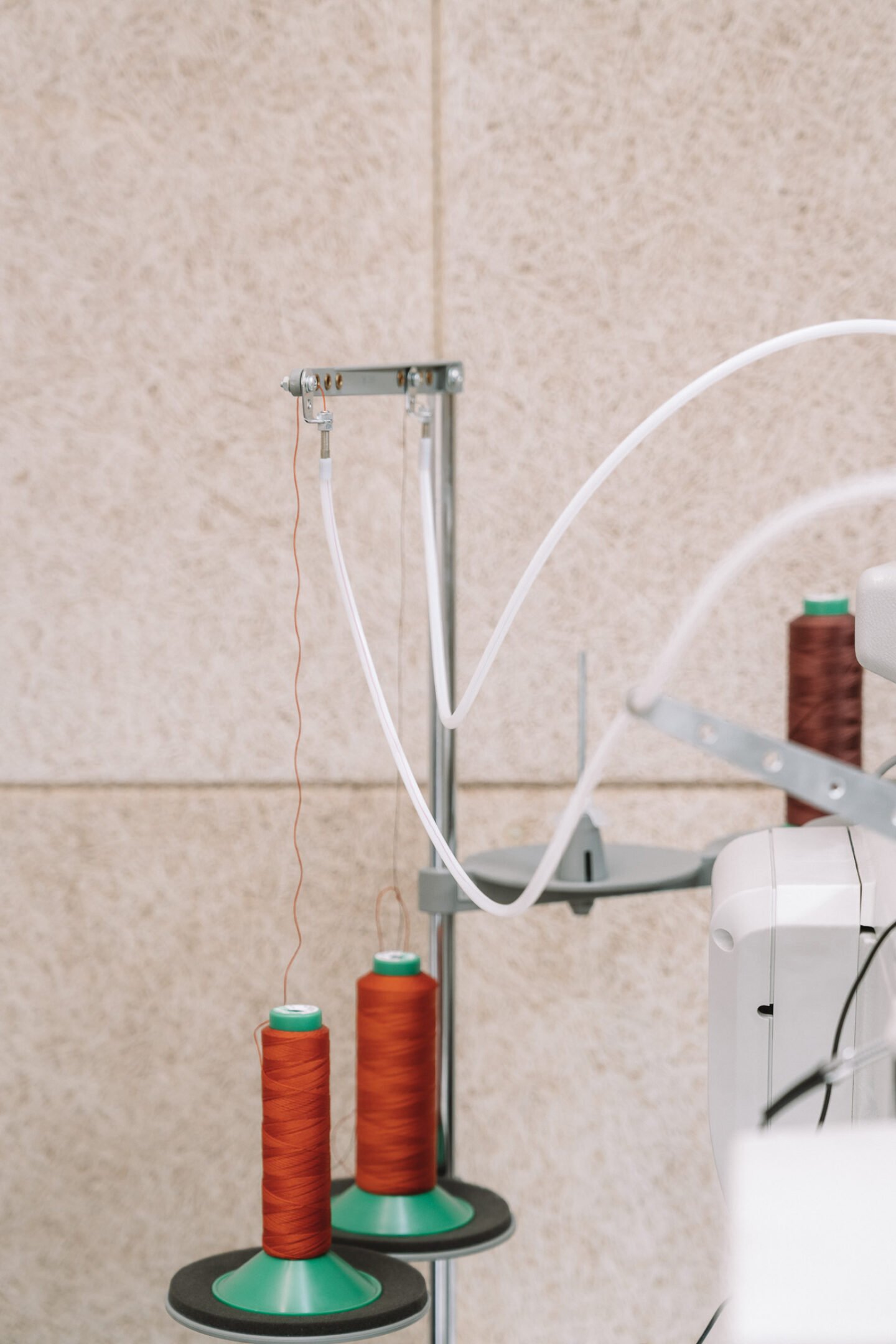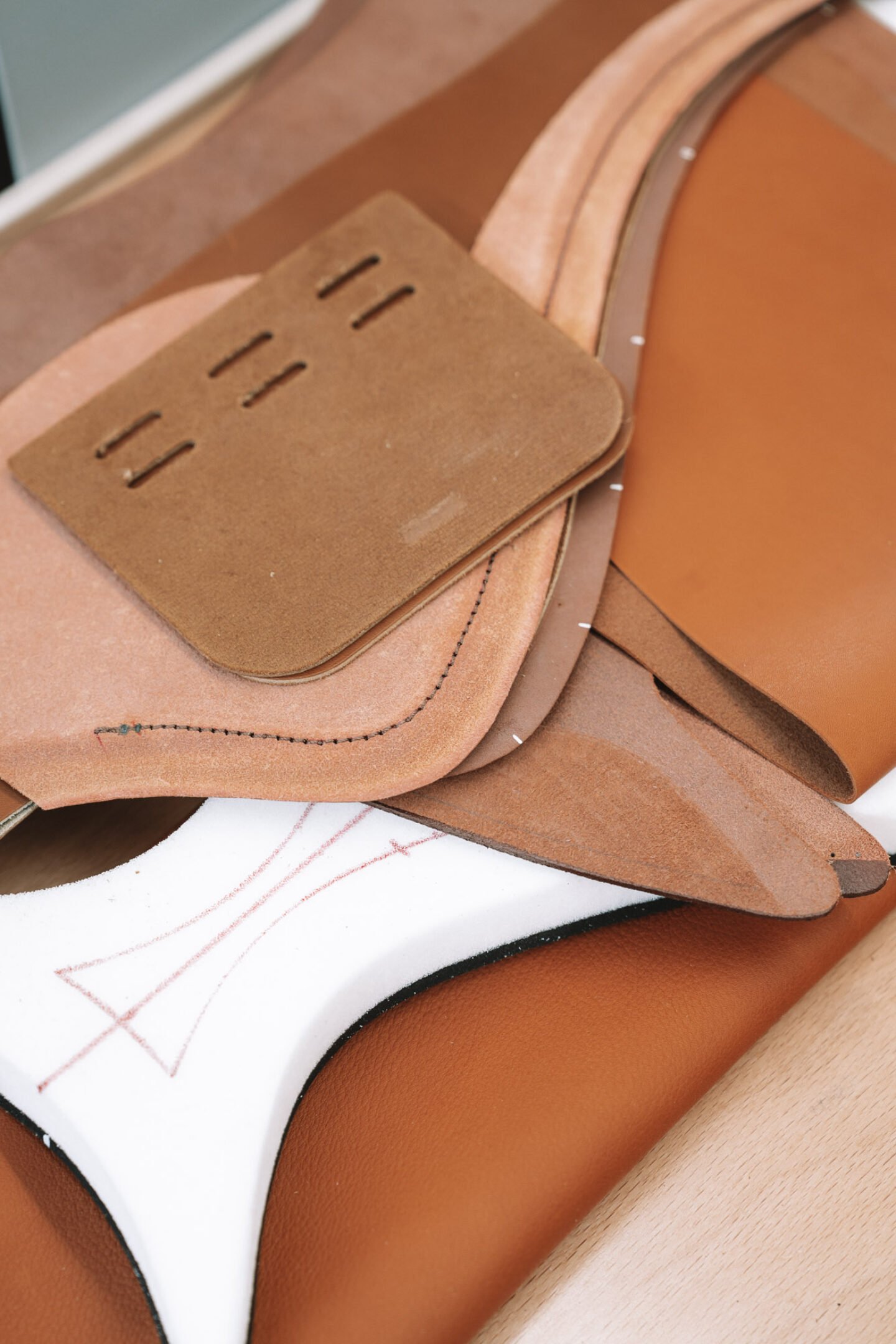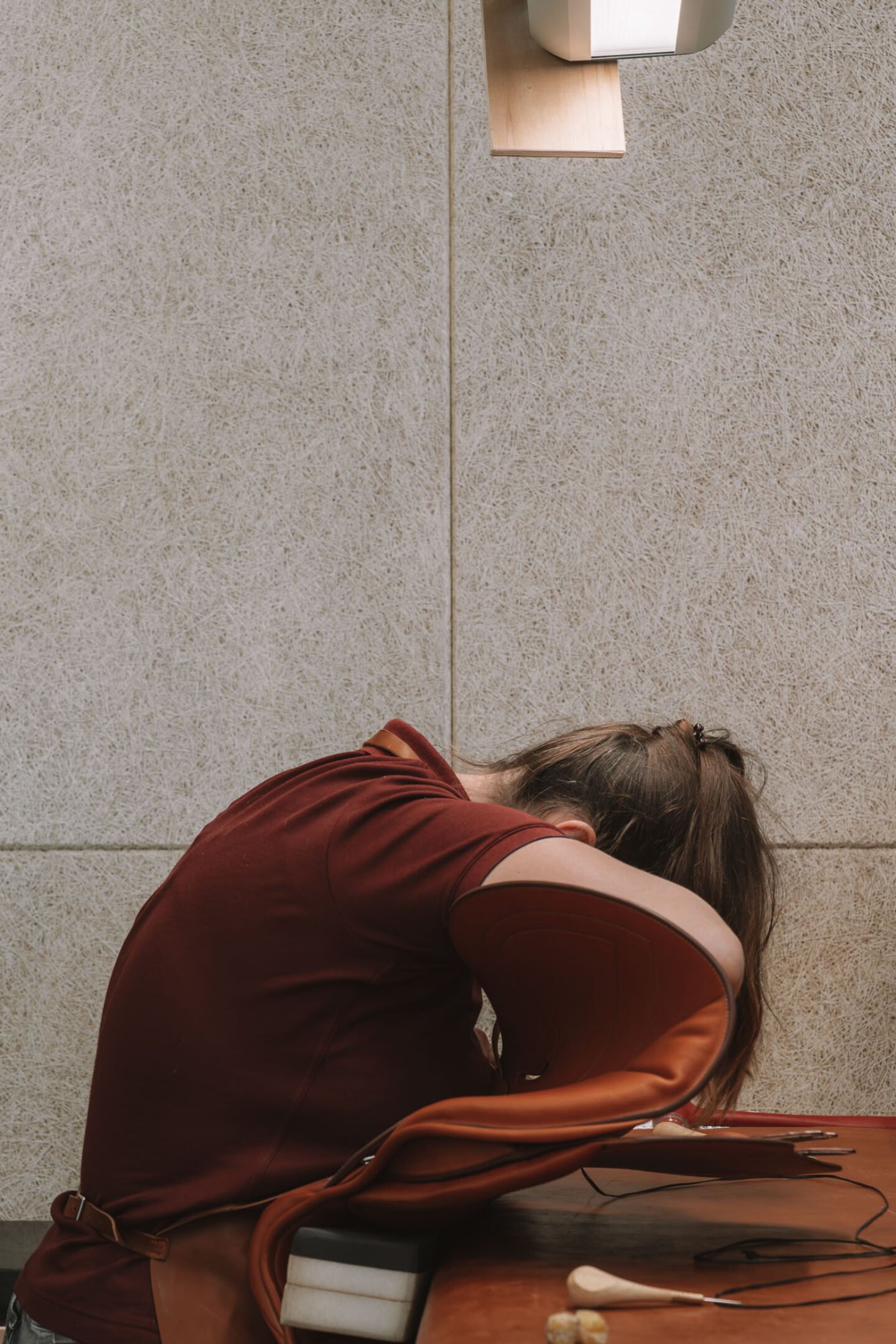 "As of now, it produces more energy than it consumes…""At the heart of the workshop is a commitment to craftsmanship and quality, as well as sustainability and ethical practices. From its construction to its day-to-day operation, everything has been designed to ensure that the building embraces, extends and complements its natural environment," explains our guide. Designed in line with Hermès' values, the project was conceived in a bioclimatic way, taking full advantage of natural light and ventilation to limit lighting and heating needs, and implementing geothermal energy and solar paneling to ensure the manufacturer's energy autonomy. "We implemented a range of eco-friendly practices to minimize environmental impact. As of now, it produces more energy than it consumes, and that with low carbon emissions," she continues.
"The Maroquinerie de Louviers embodies the house's sustainable development ambitions as well as its appreciation of beautiful things and the well-being of its employees," she adds. Pared back, serene, and beaming with light, the complex is described as a "living space for artisans," one that stimulates growth and one in which creatives can build testimony and gain knowledge while sharing stories and laughter. Around it, three hectares of undulating gardens with soft valleys and pools created by Belgian landscape architect Erik Dhont enhance the pervasive feeling of serenity, community, and harmony with nature, while also preserving the local biodiversity and environment.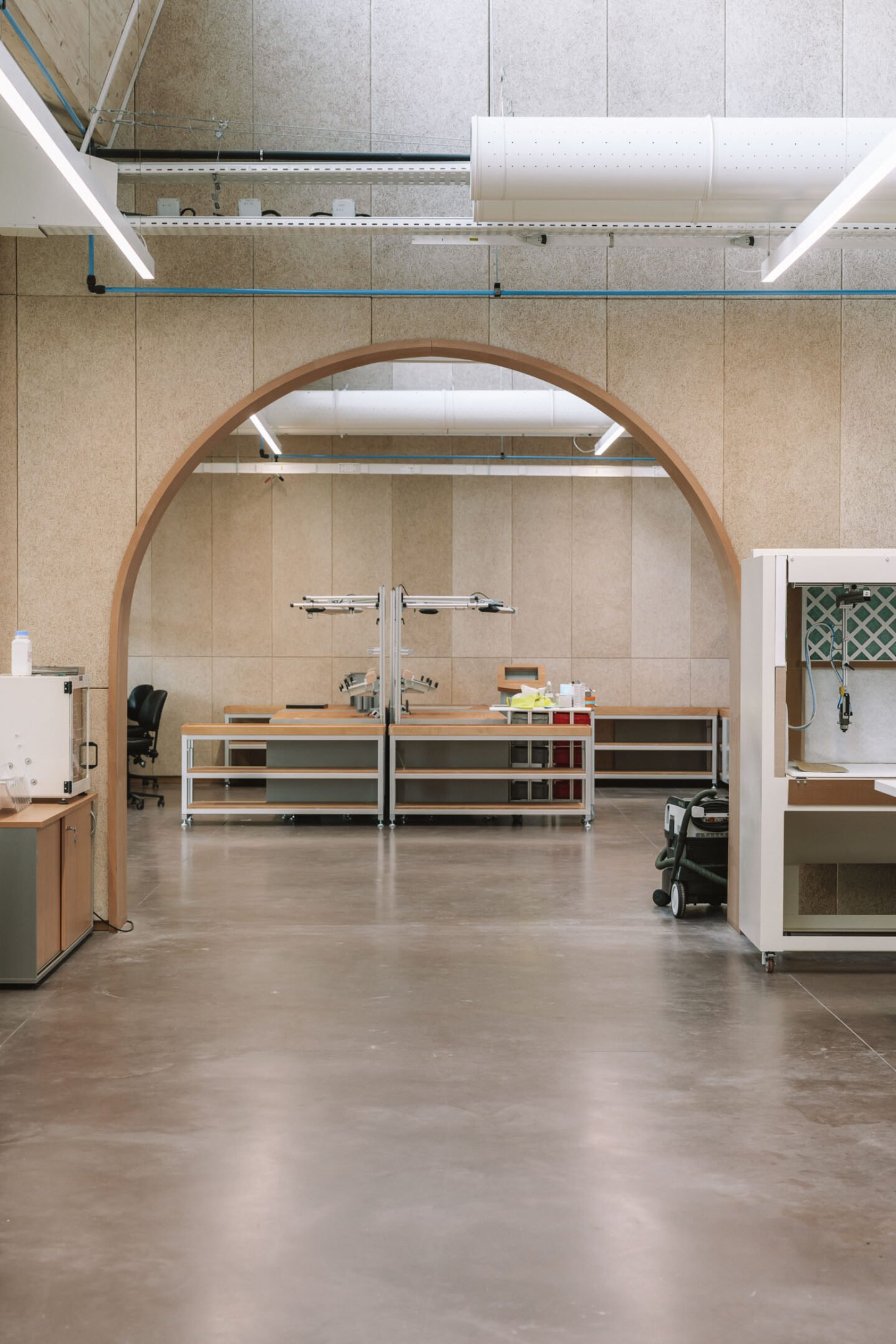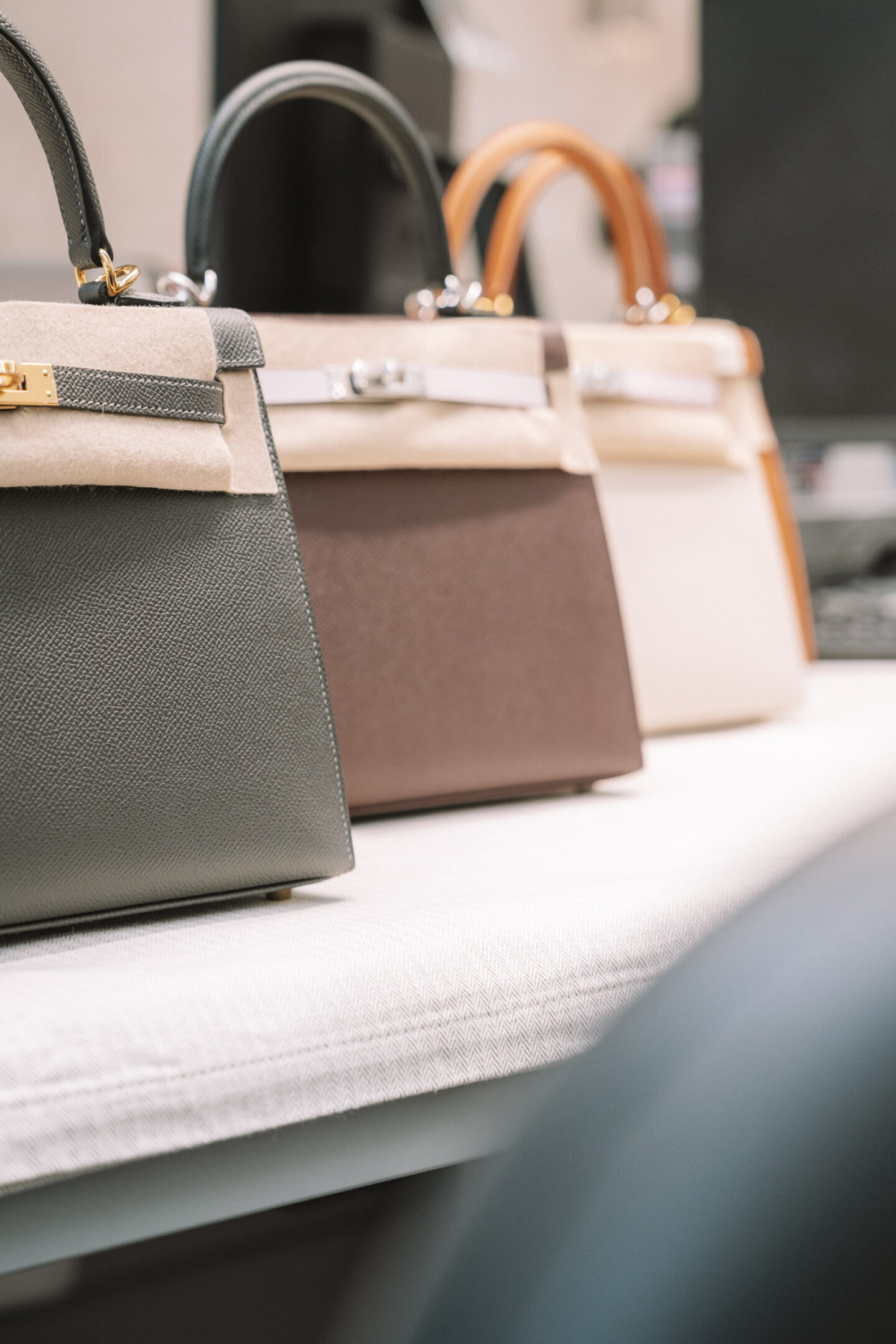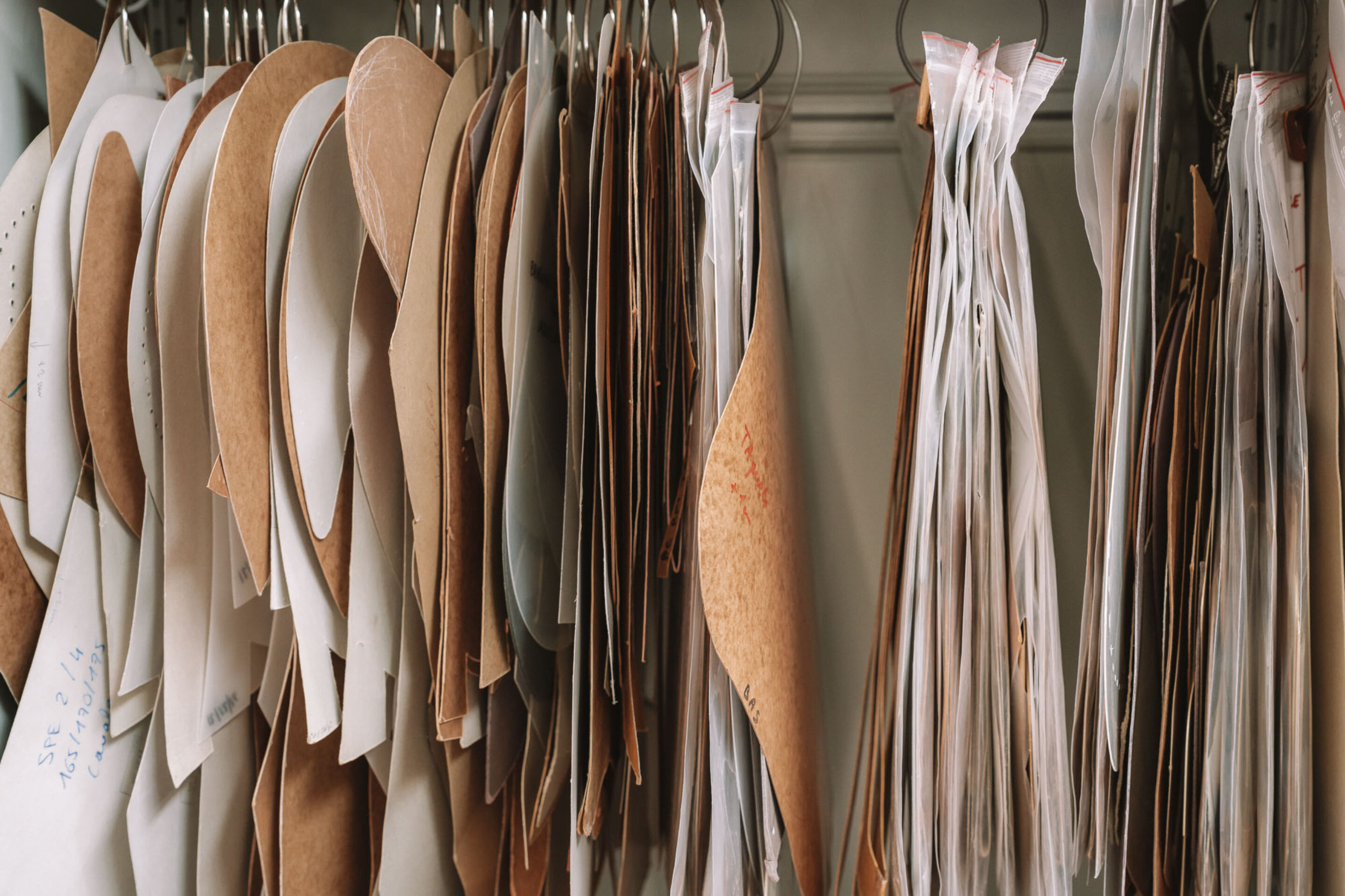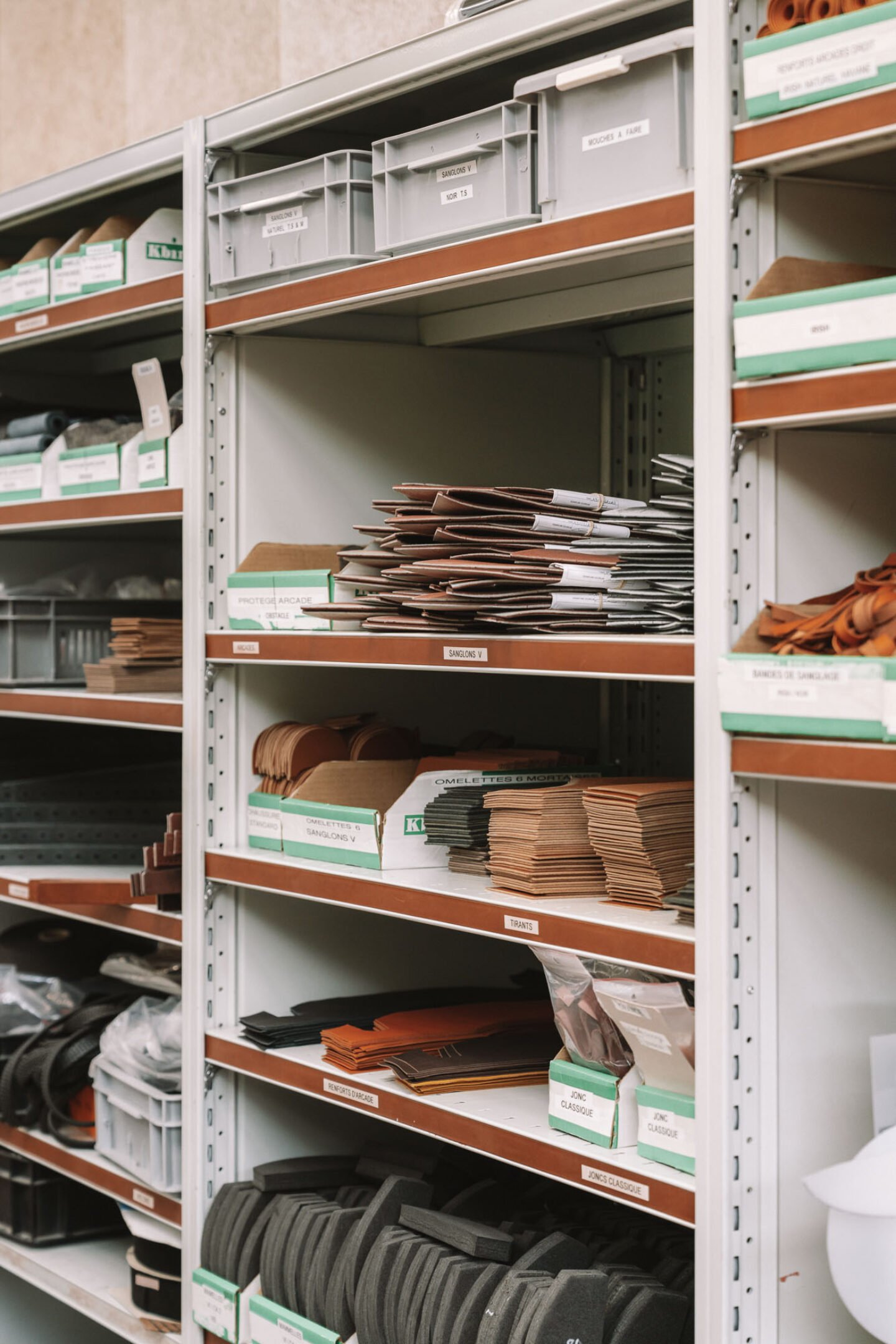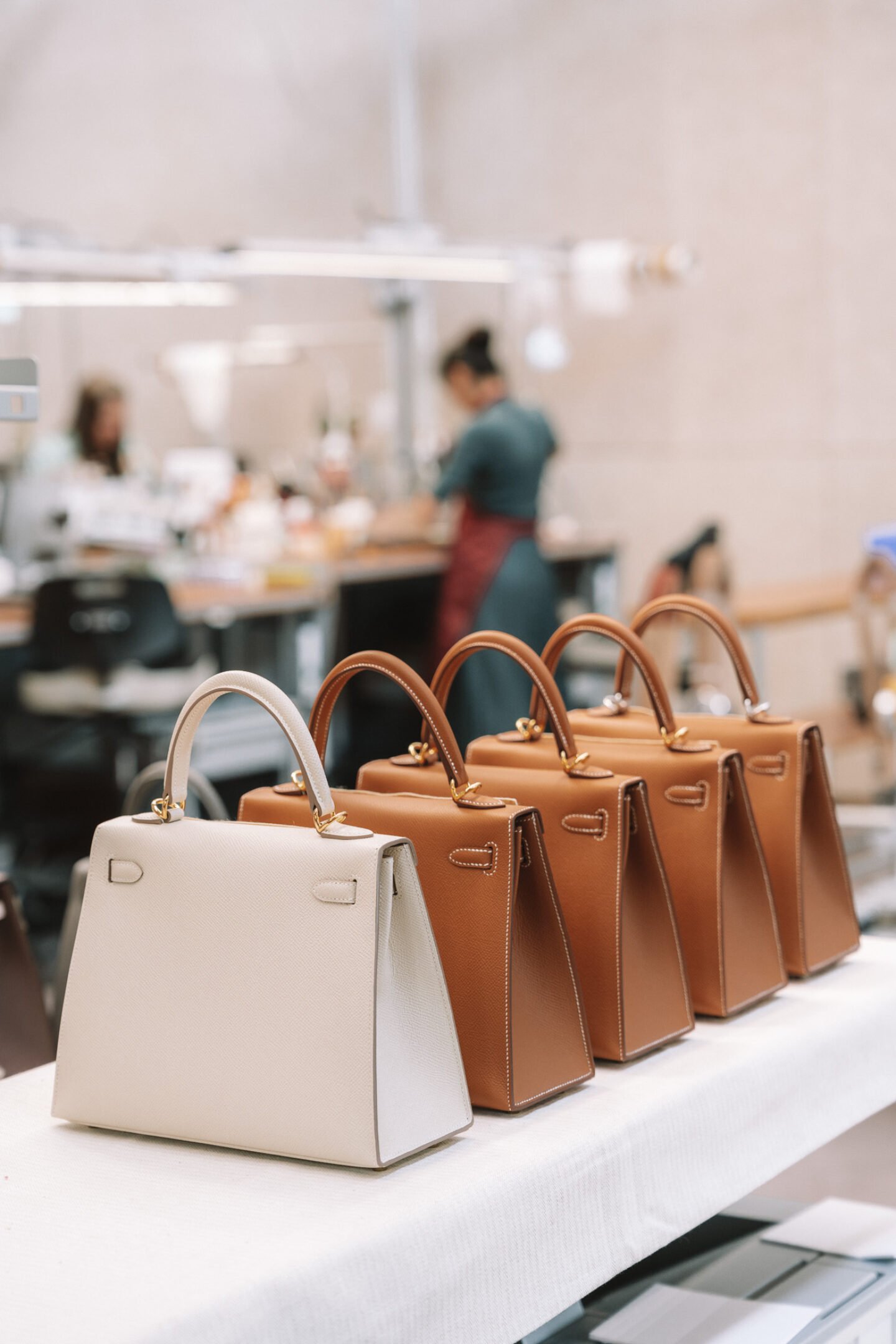 As our tour ends under the cooling shades of trees, the 'Maroquineire de Louviers' fully unfolds as a testament to the power of architecture to create spaces that not only function well but also inspire and uplift those who inhabit them. Since 1837, Hermés has remained faithful to its artisan model and humanist values—an approach that celebrates the savoir-faire of excellence, the freedom to create, and the spirit of innovation. Confirming what the company is known for, the Normandy workshop highlights the house's commitment to making a sustainable contribution to regional development, pushing the boundaries of what's possible with their product and productions while staying true to their heritage traditions. Ghotmeh's building is more than a mere illustration of this—it is a model for other companies in the industry to follow.