On the small Greek island of Zakynthos, architects Block 722 designed 'Olea All Suite Hotel' to be a modern retreat, boasting extraordinary views of the island from its hilltop location.
Surrounded by olive trees and views of the northeast coast, the architects conceived of an escape with a "tropical approach to the classic Mediterranean architecture." The design concept stems from the dissolving of boundaries: there are no clear The hotel features a "tropical approach to the classic Mediterranean architecture"boundaries between the indoors and outdoors, and water flows seamlessly throughout the entire complex. Comprising 93 suites, the hotel features a central body of water with the architecture built around it, "resembling a lake," the firm explains. Natural materials such as oak, bamboo, and rattan characterize the contemporary furnishings and interior design elements.
Each suite features a series of geometric volumes with a glass wall that opens to a private pool or a water feature. A muted, earthy color palette replaces the traditional white and blue aesthetic, adding to the serene ambiance that ensures a memorable experience of tranquility. The hotel's three restaurants offer exquisite culinary options, including Greek and Mediterranean dishes. The hotel was captured in the below photo essay by architect and photographer Guilherme da Rosa. "The hotel is filled with pergolas and wood structures that shape shadows and invoque a sense of tranquility," da Rosa says of the design.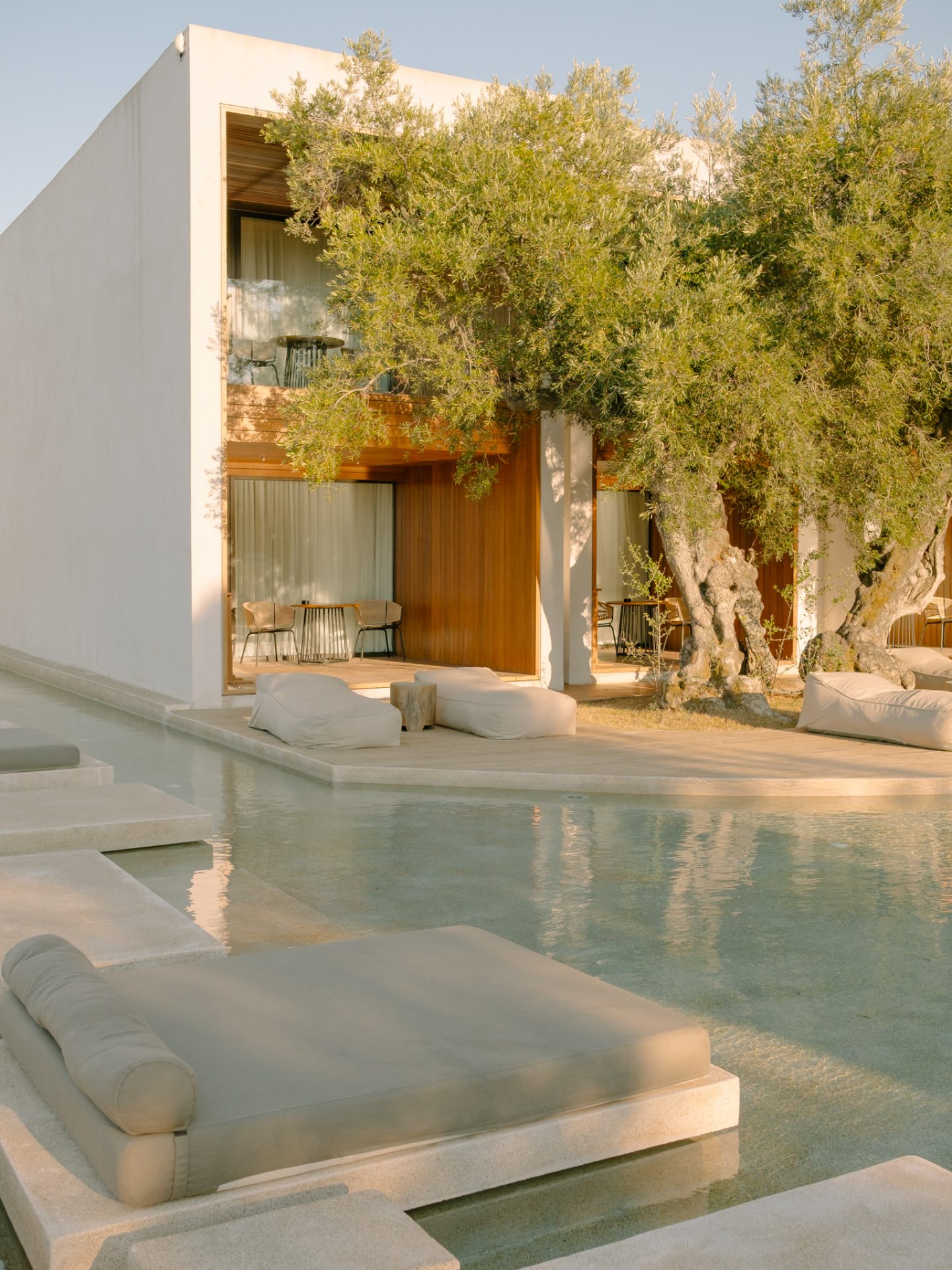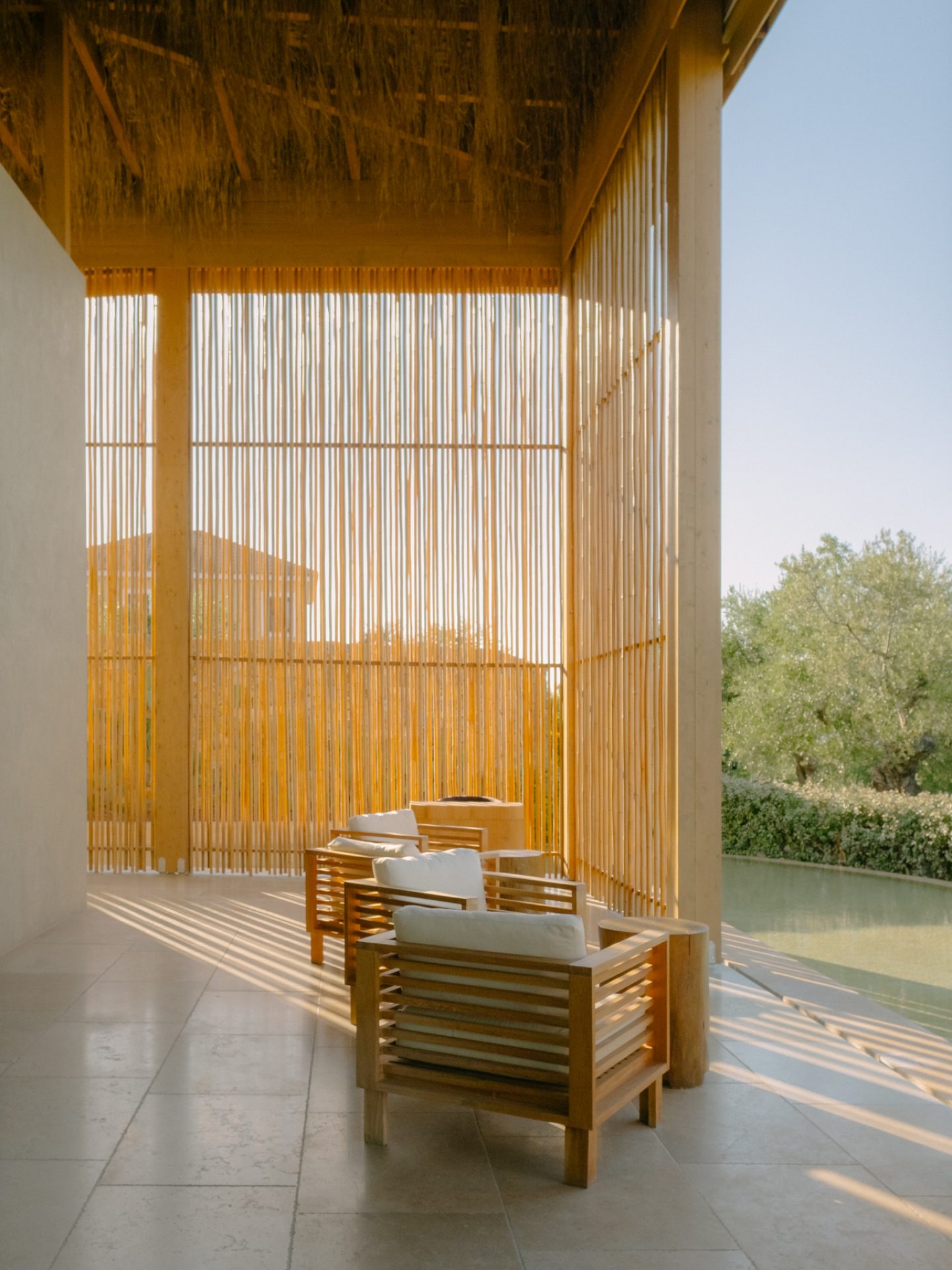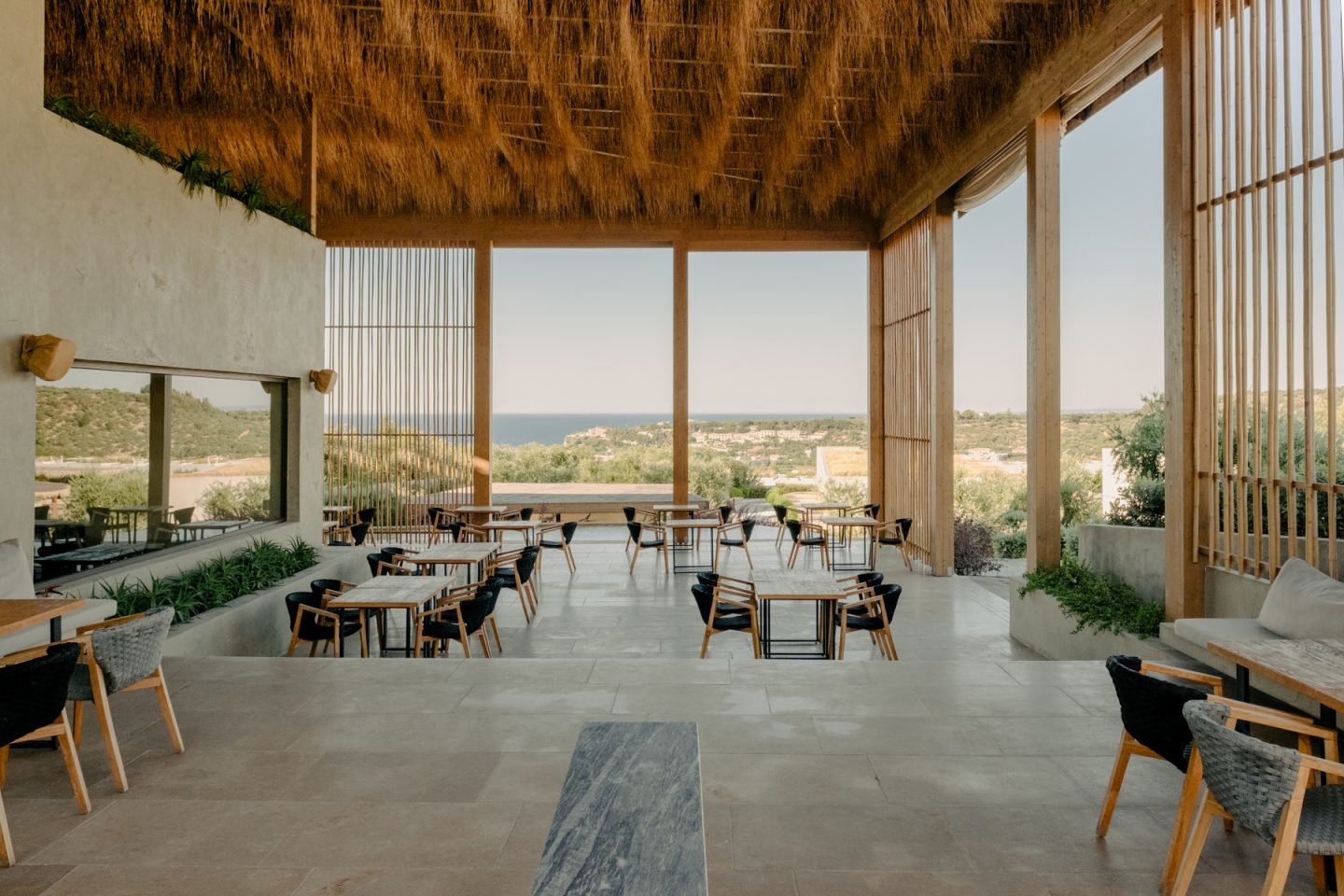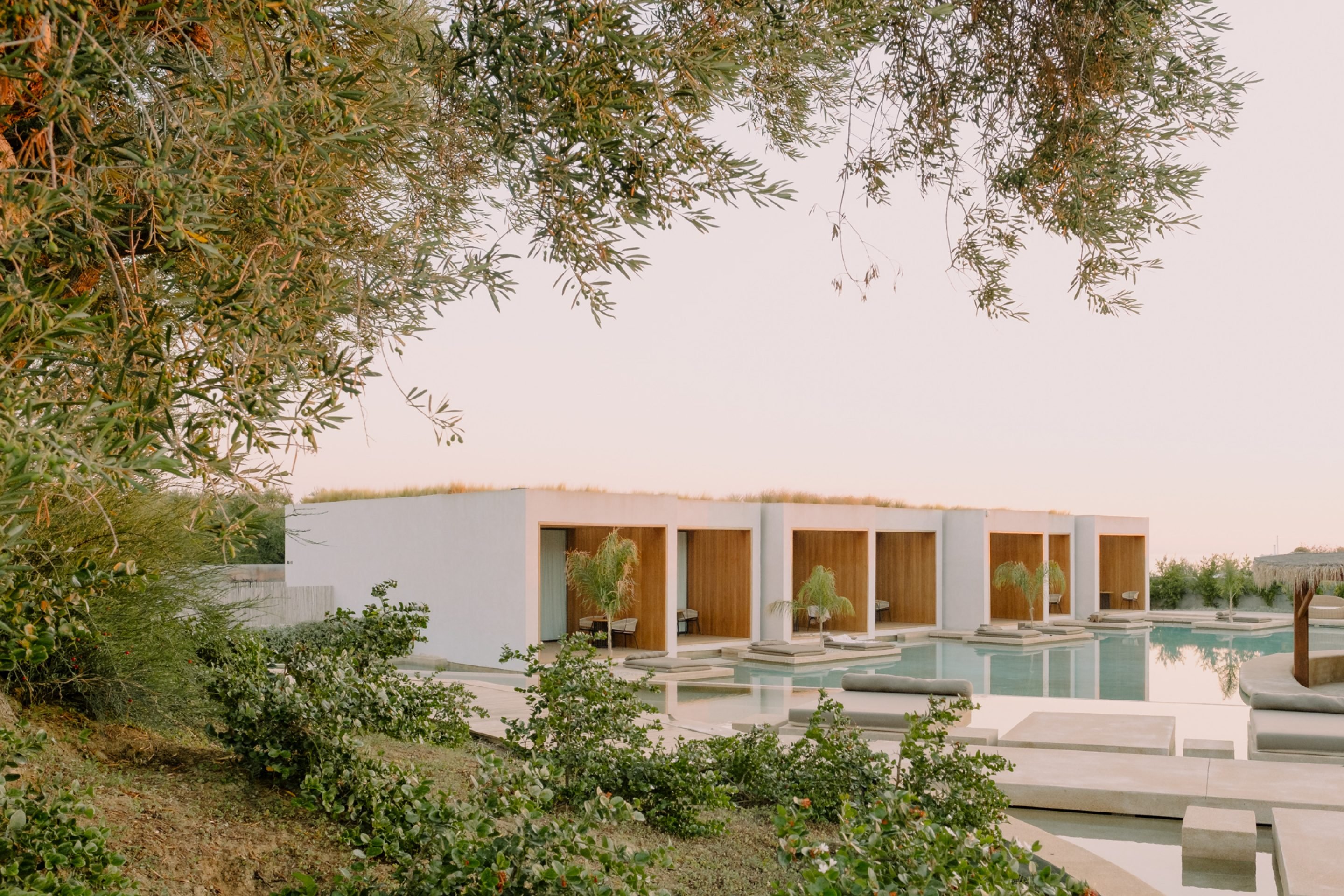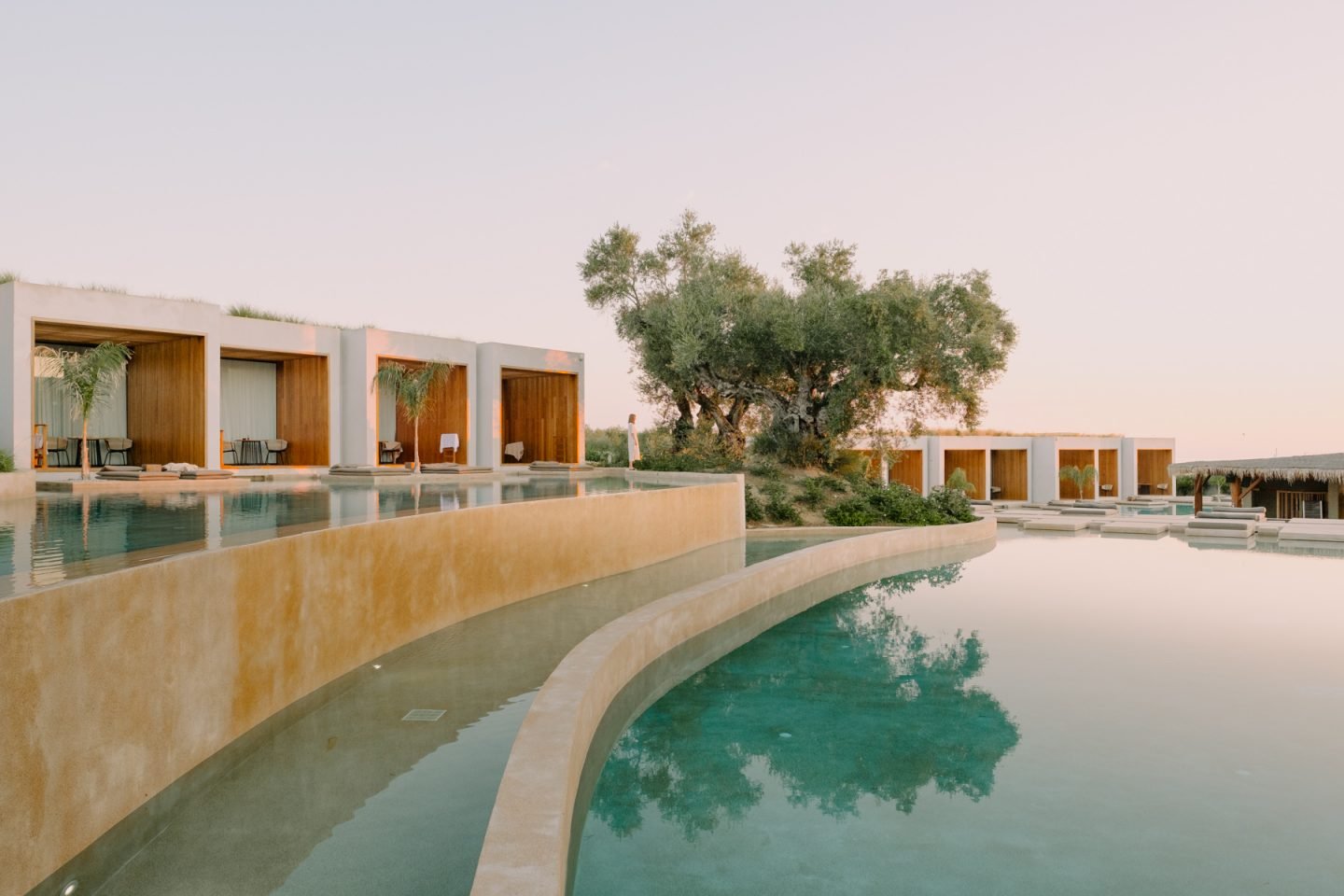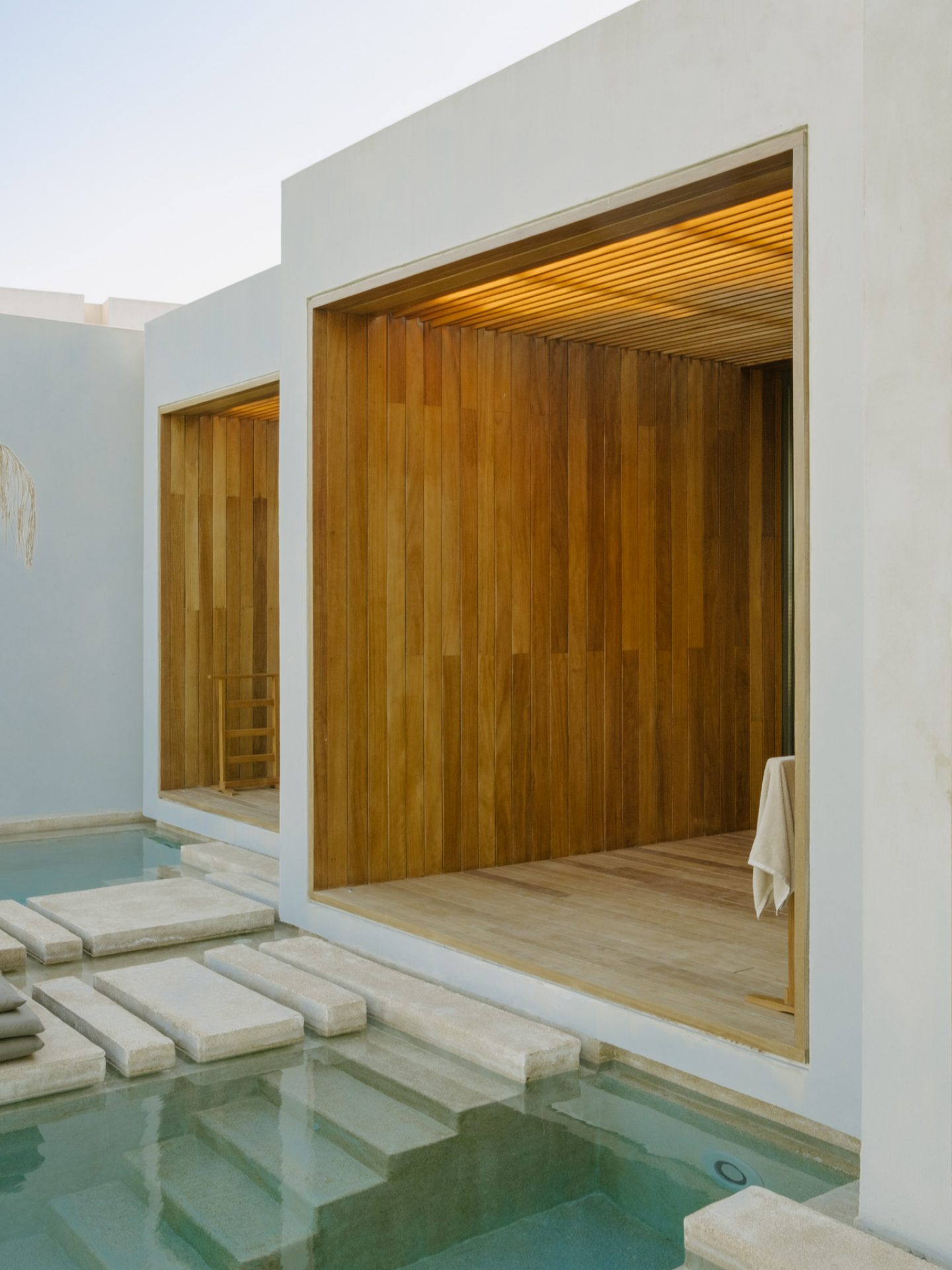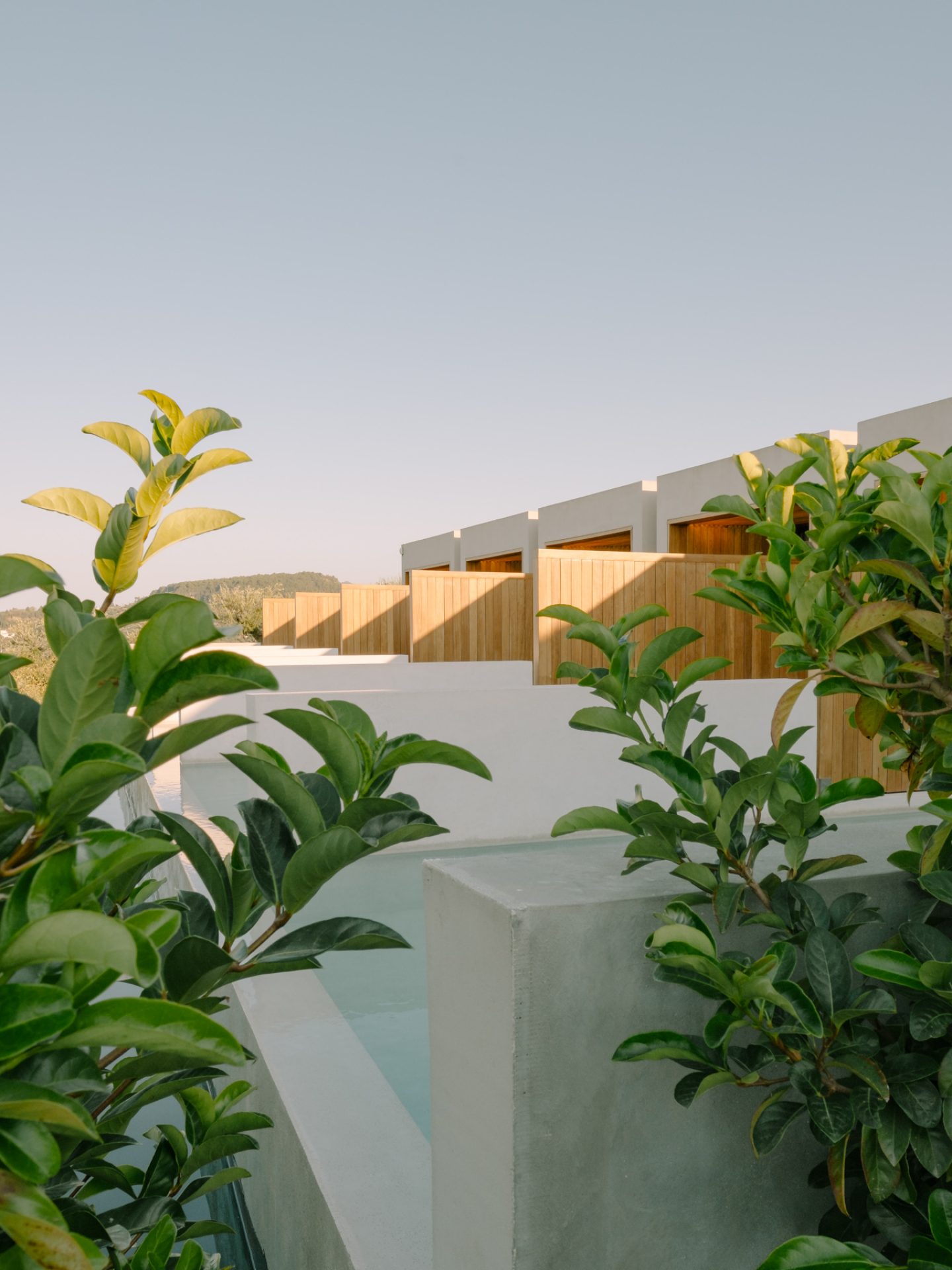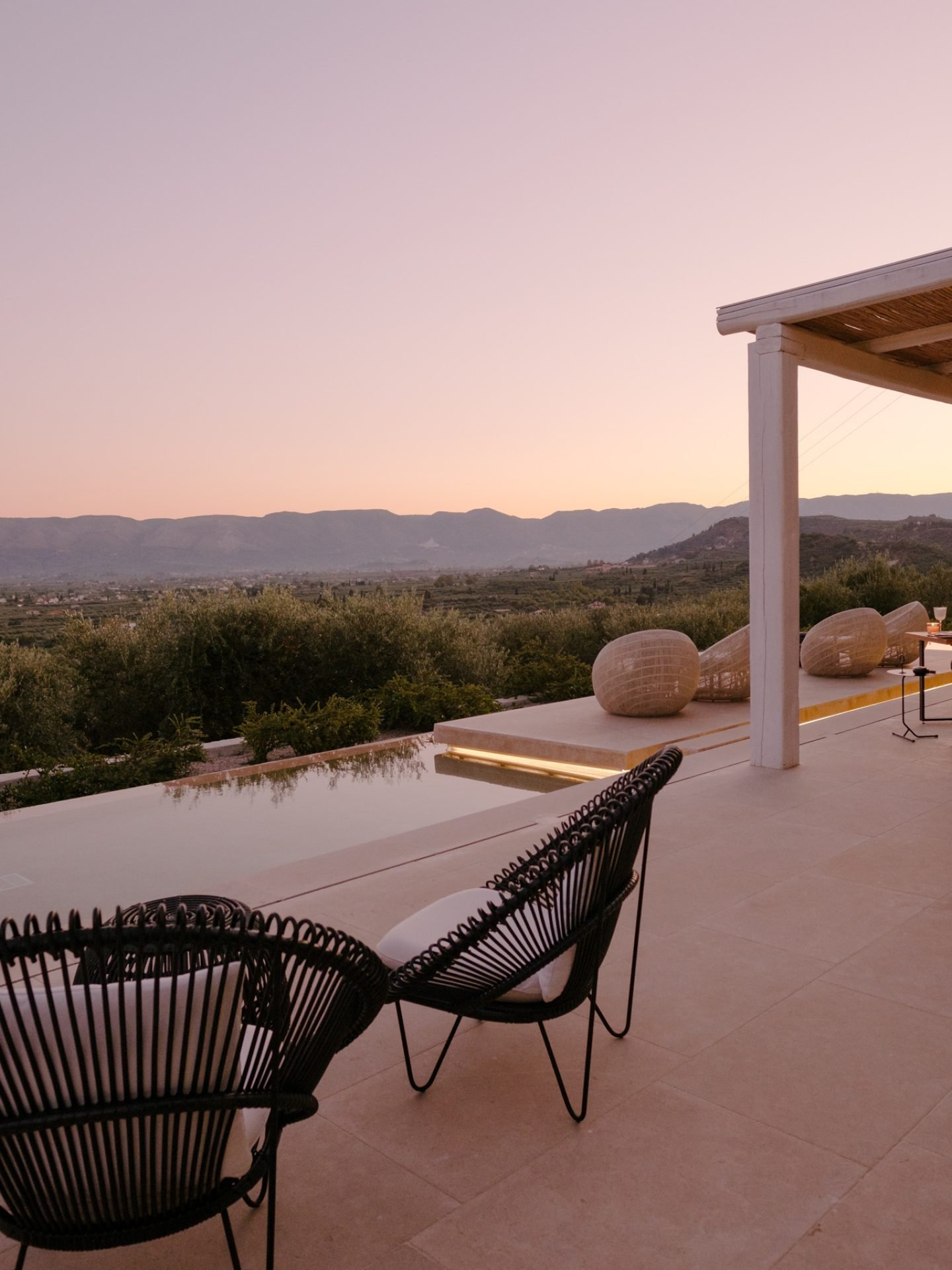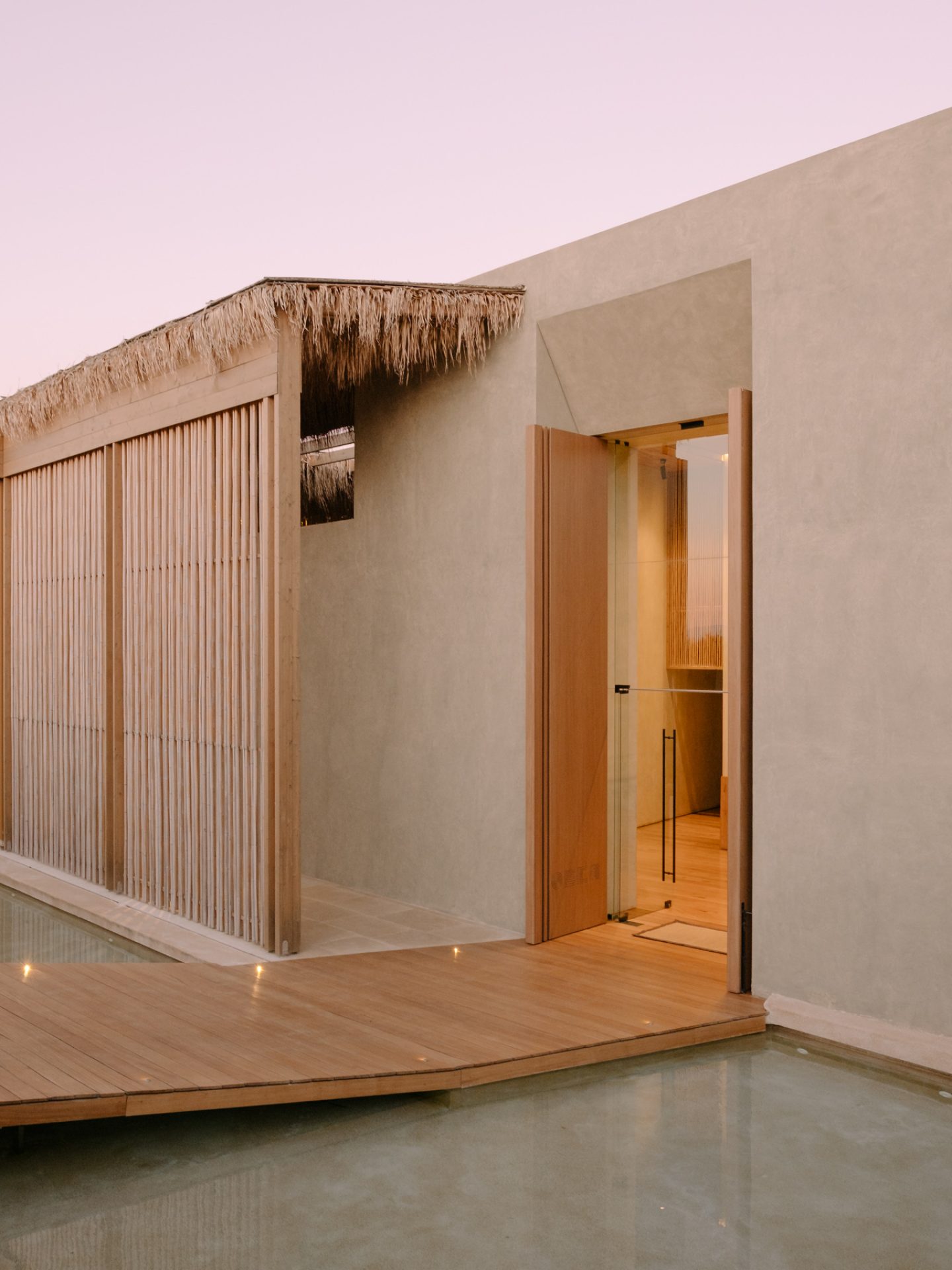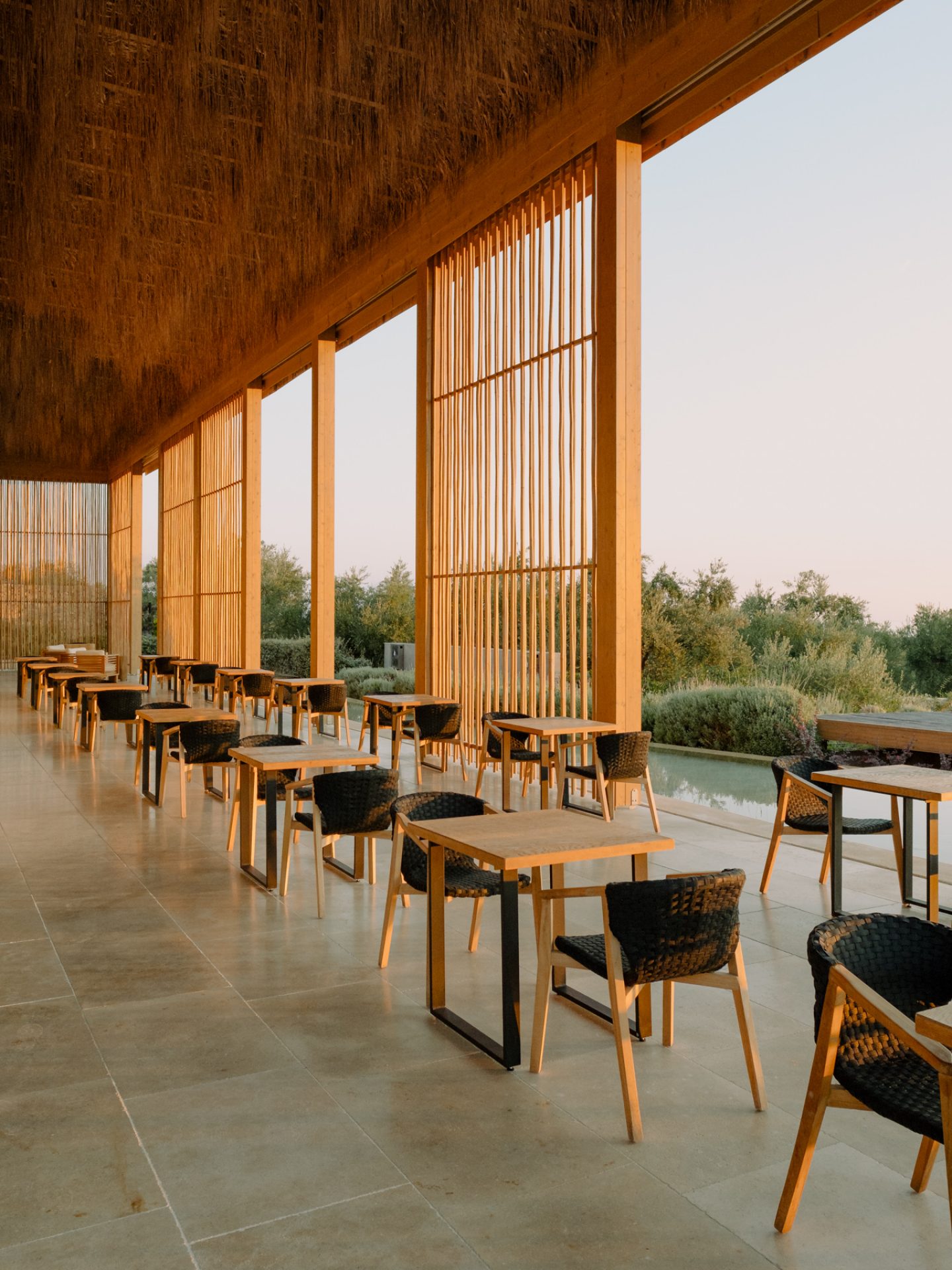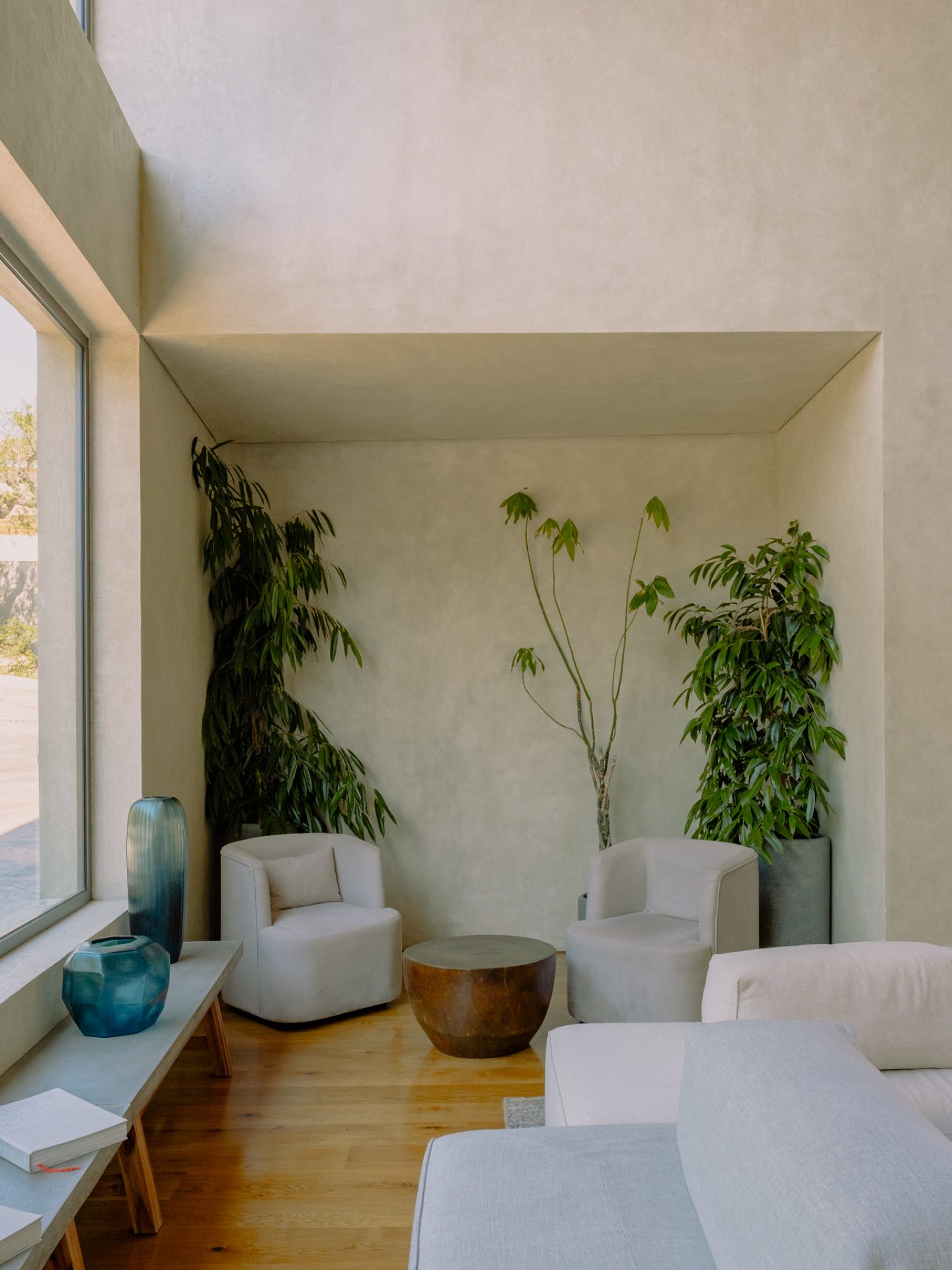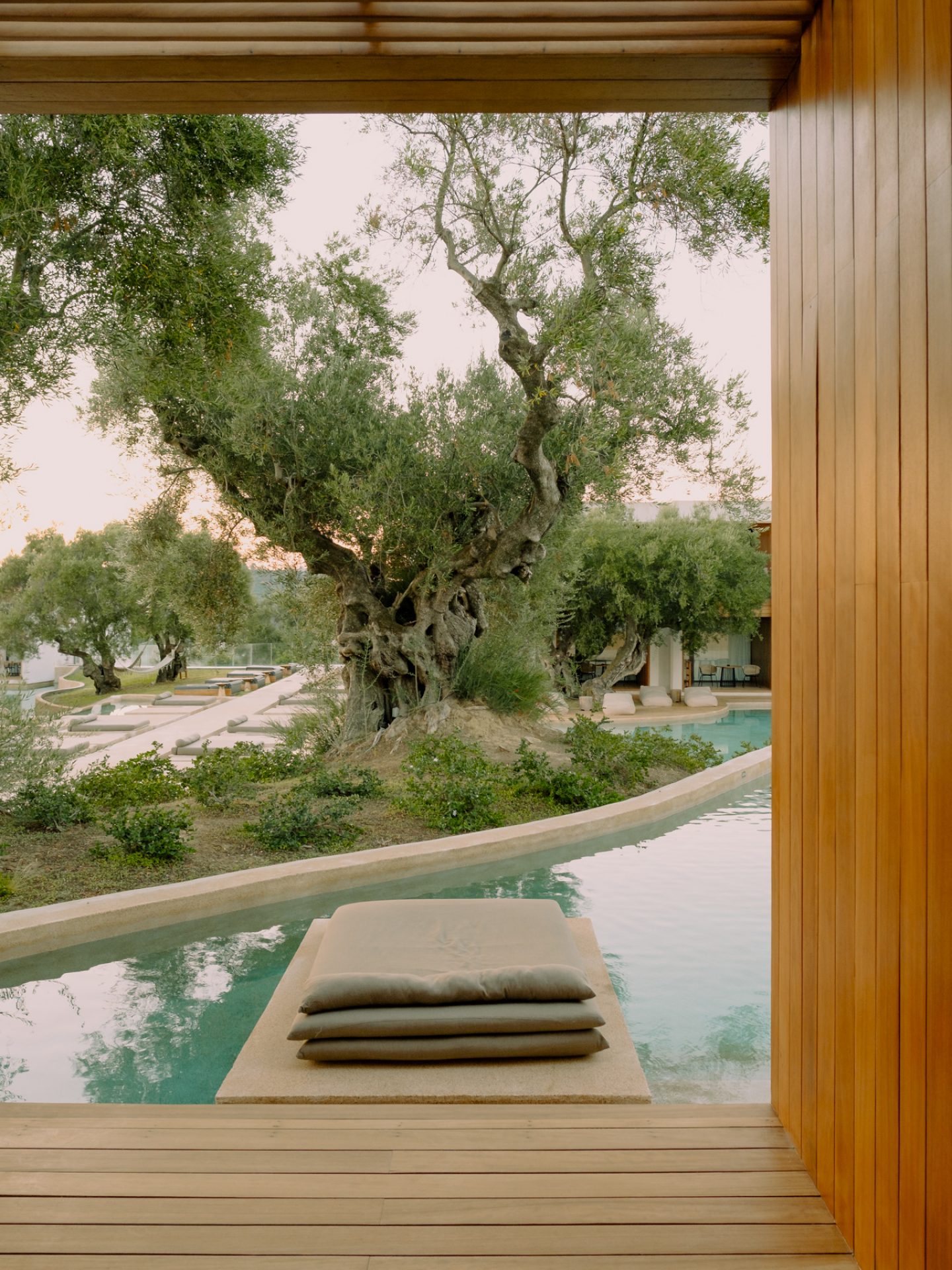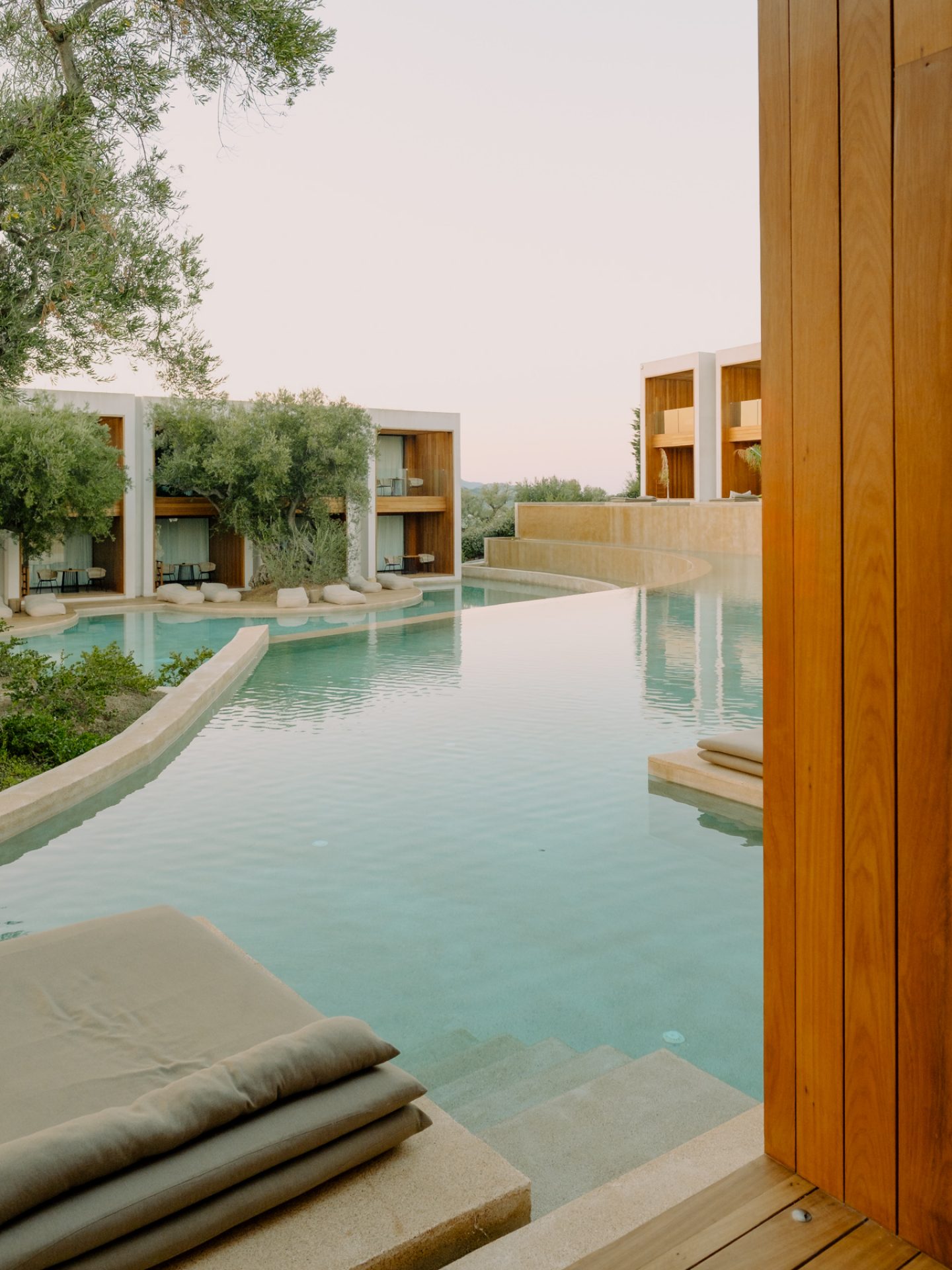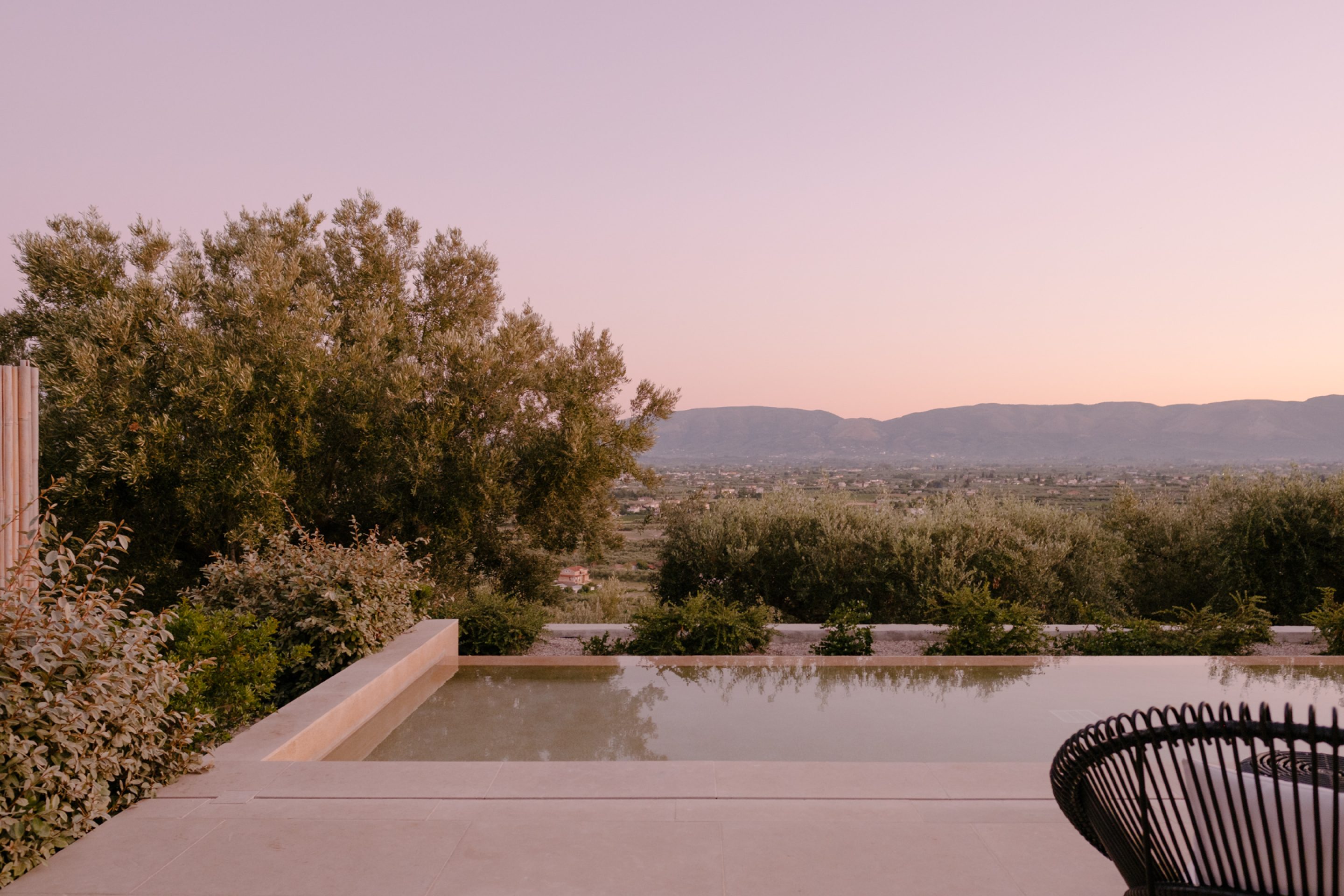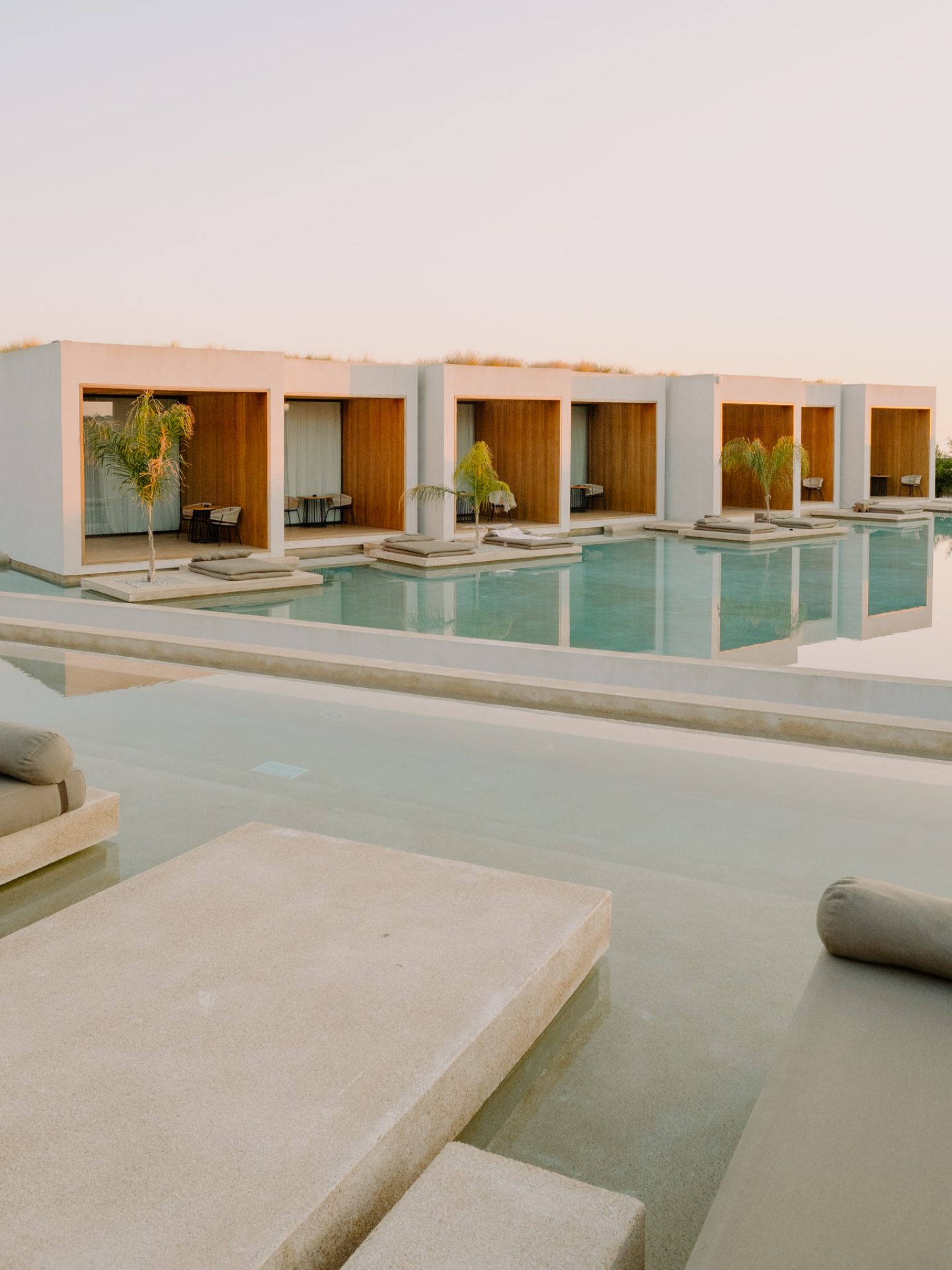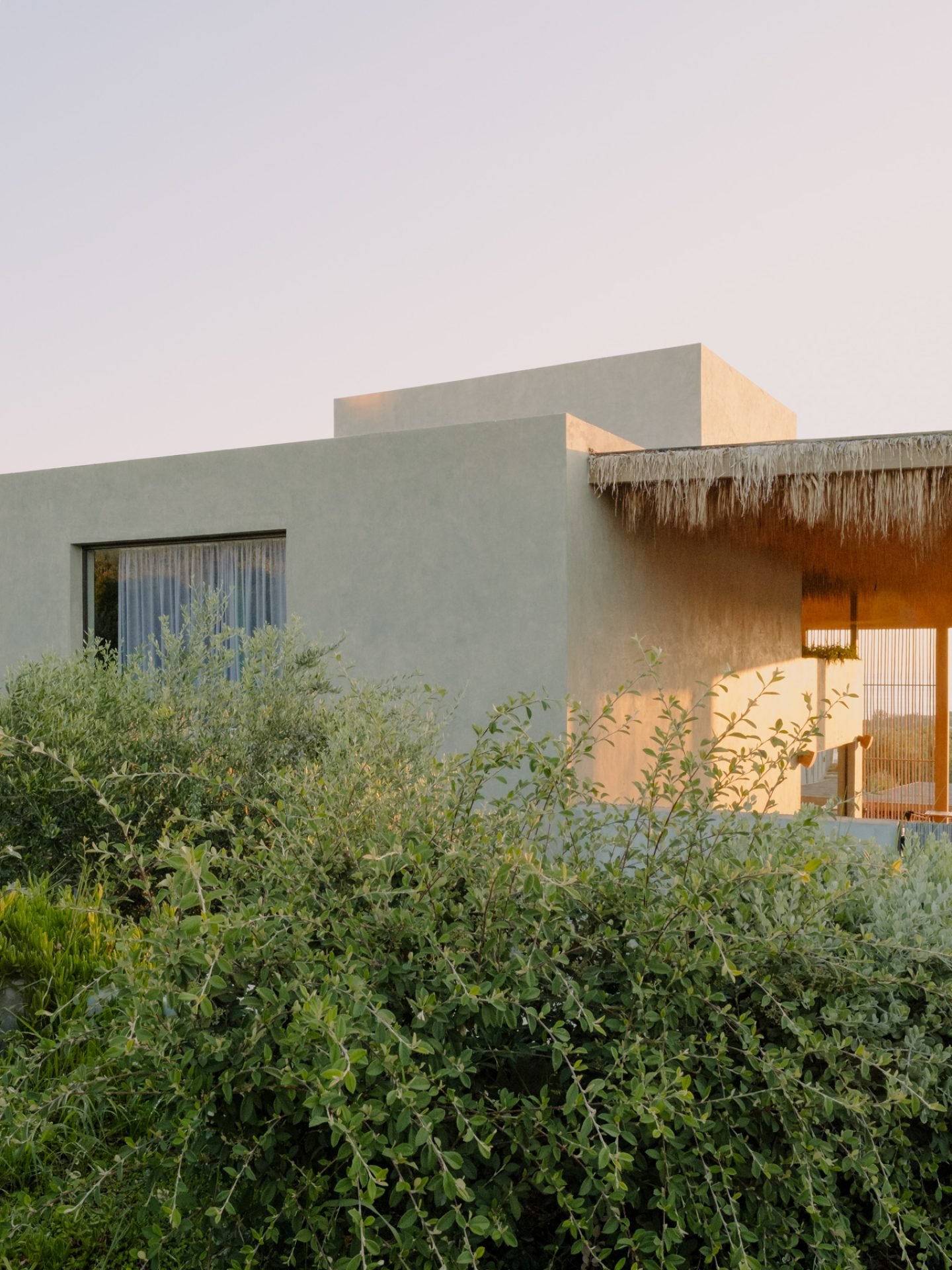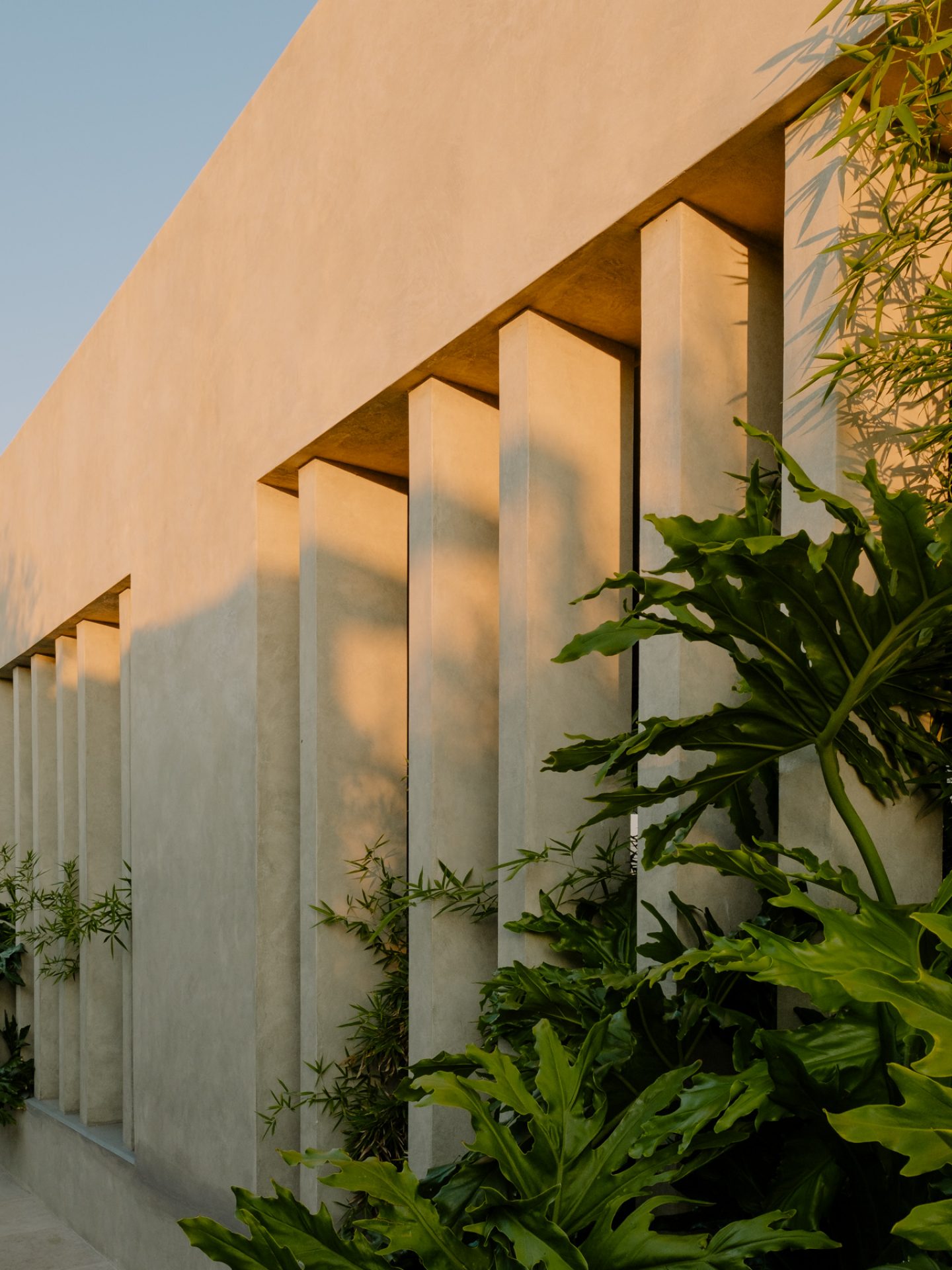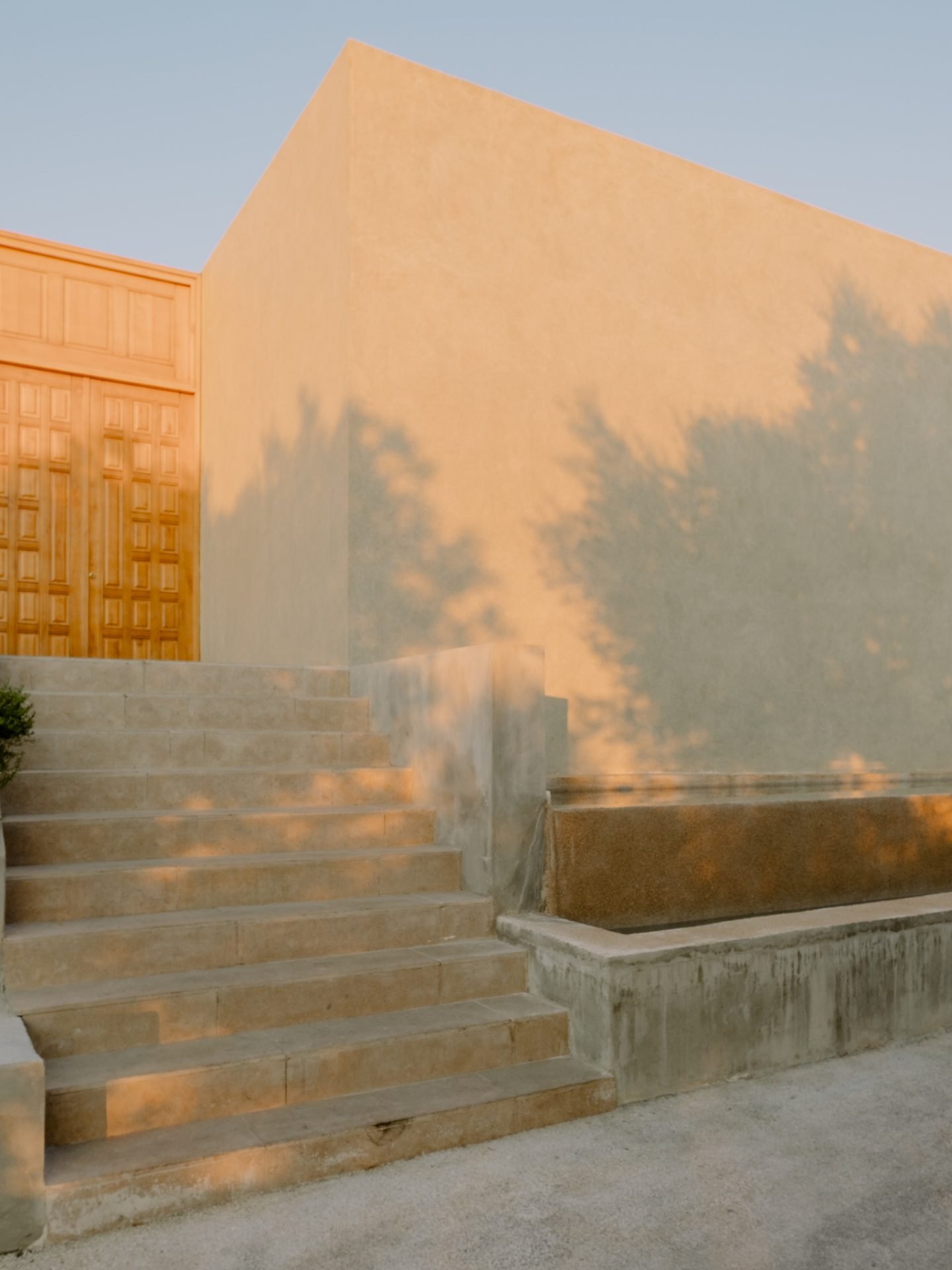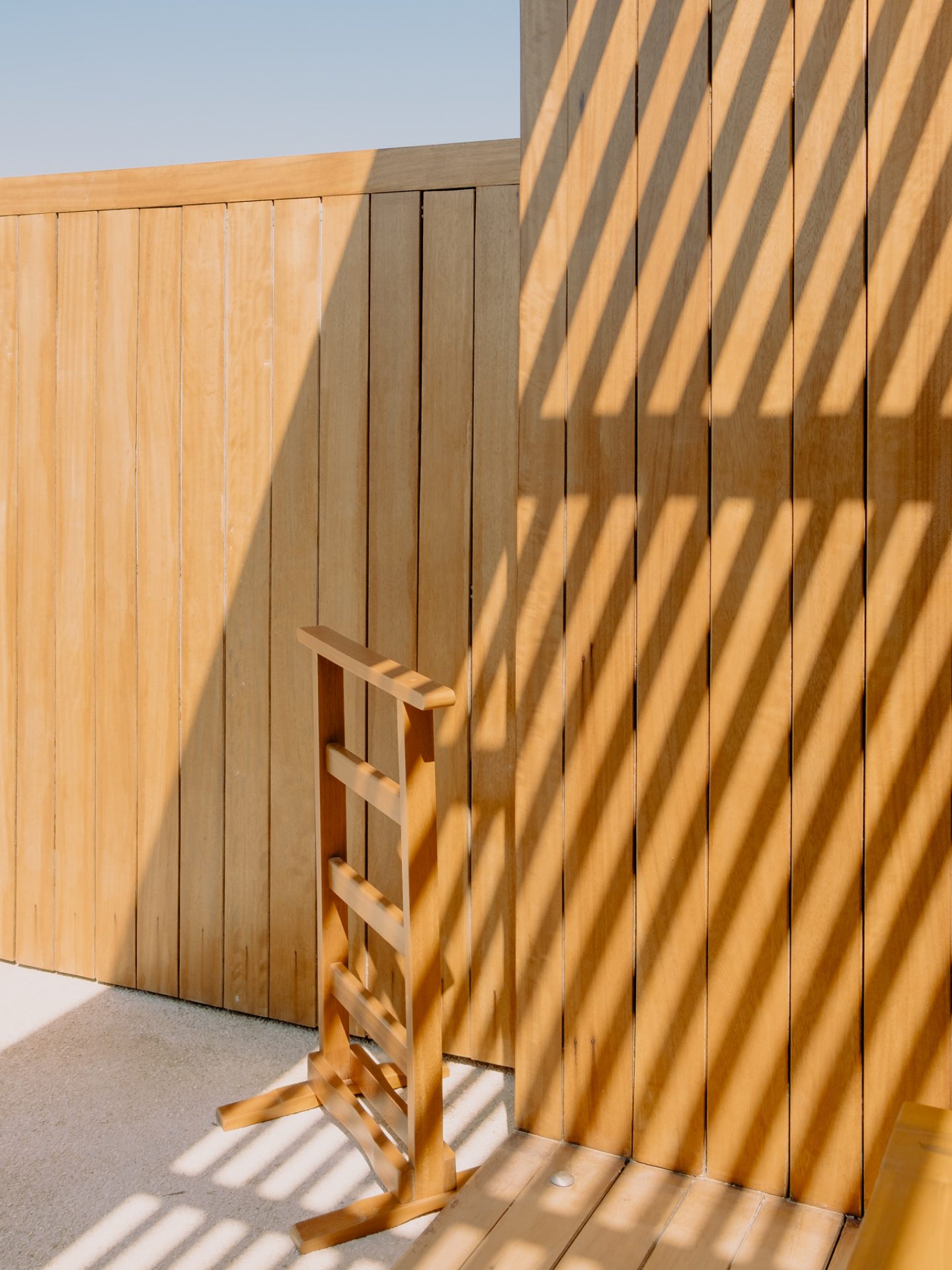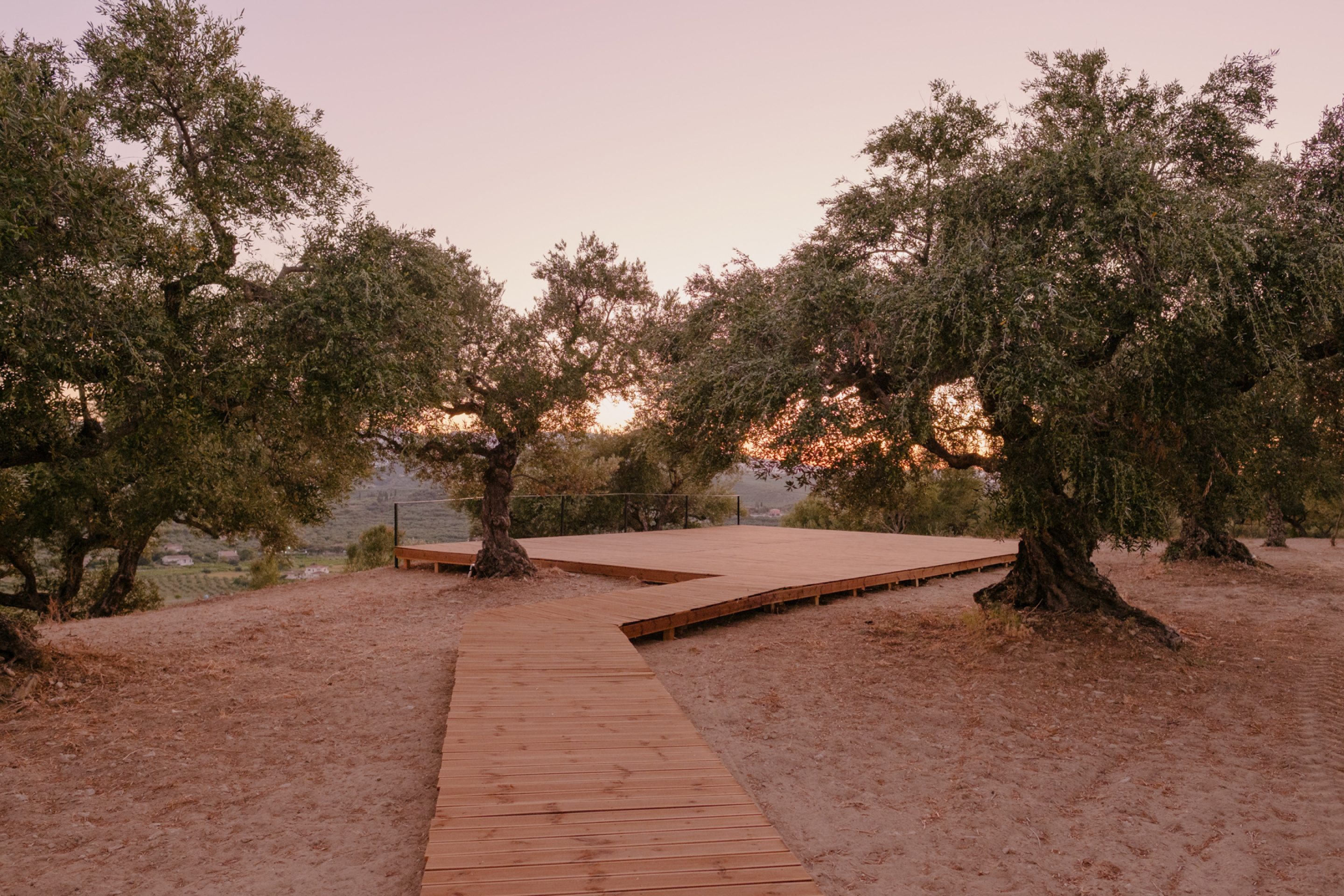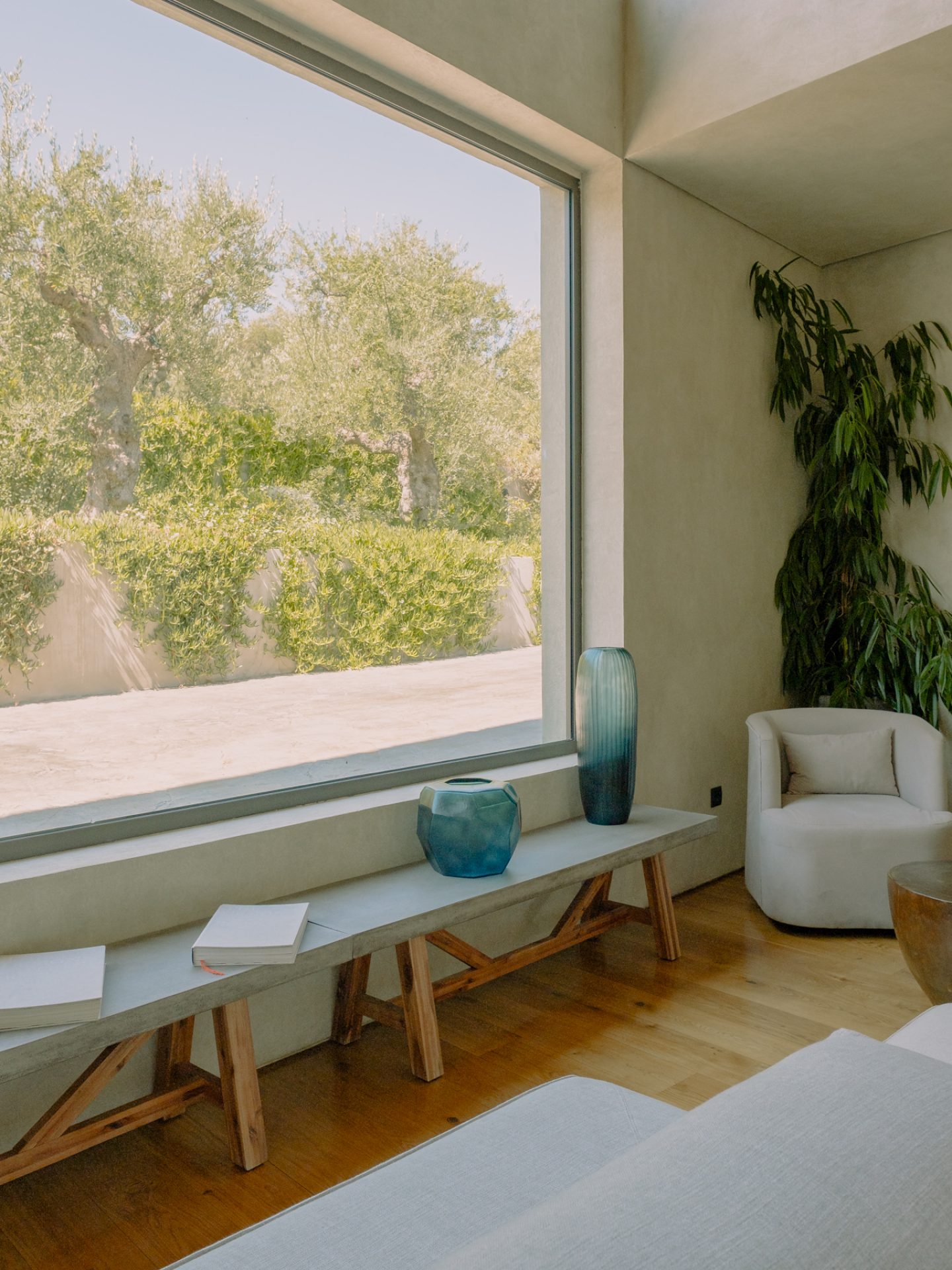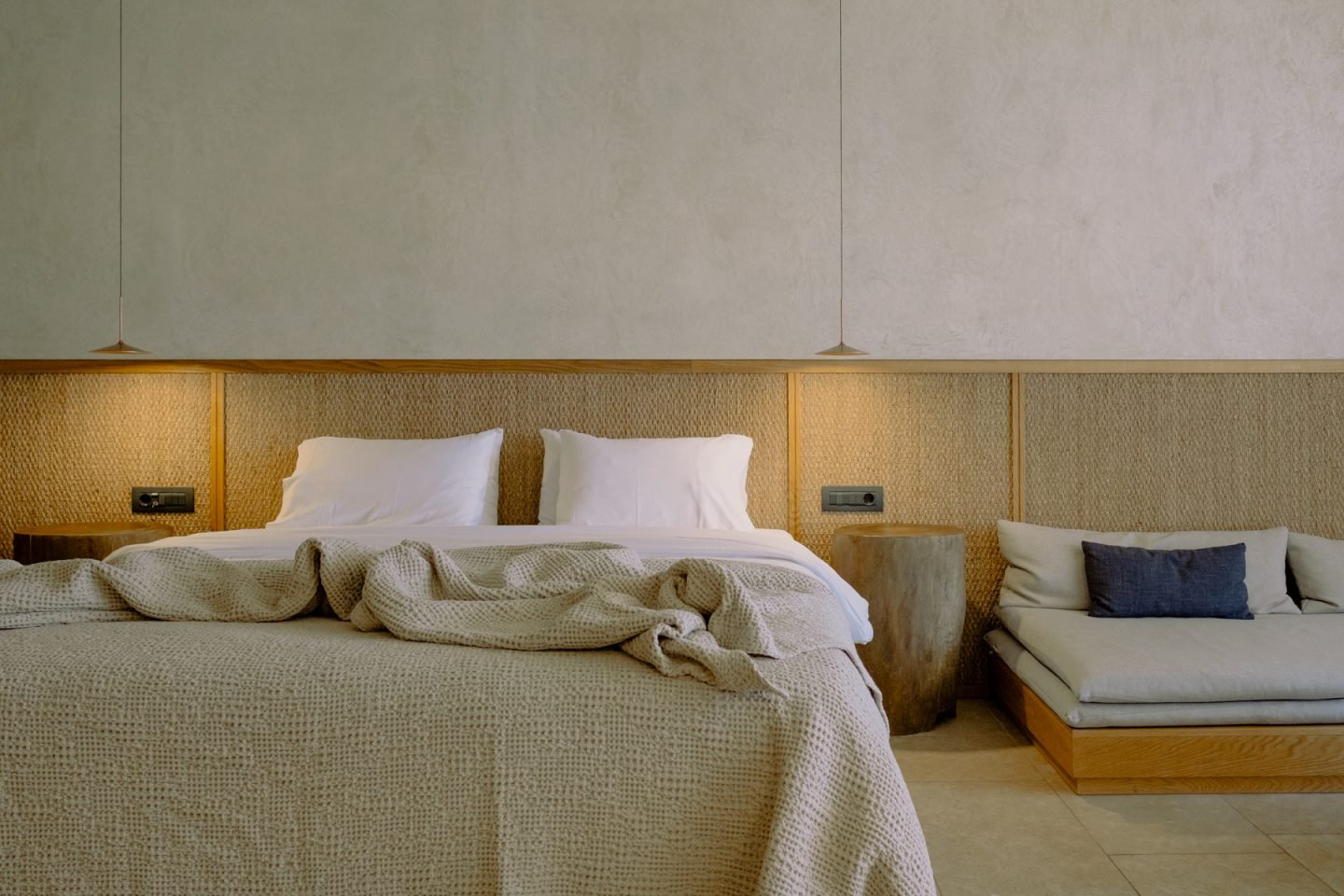 ADDRESS
Olea All Suite Hotel
Tsilivi beach
Planos 291 00,
Zakynthos island, Greece
CONTACT
Tel: +30 2695 022265
Website