French artist Eva Jospin creates imaginary landscapes and mystical environments made almost entirely of cardboard. Often large in scale and always rich in detail, her works invite our minds to wander. In collaboration with Maison Ruinart, the sculptor has created a series of works expressing her artistic vision of the house and the region of Champagne. On the occasion of the Berlin Gallery Weekend, IGNANT had the opportunity to talk to the artist about her latest installation.
"With my artworks, I don't tell a story. I create a world in which the story takes place and lives"Initially trained as a painter, Jospin, very early in her career, discovered sculpture as her medium. Turning to cardboard as her primary material allowed her to grow her works in scale. Today, the skillful construction of dreamlike environments and immersive sculptures stand at the core of Jospin's practice. "With my artworks, I don't tell a story. I create a world in which the story takes place and lives," so Jospin. "The idea is that you go on your own journey inside the worlds I create. However, what happens on that journey is not up to me to decide. It is the spectator's part of the story," the artist tells us.
A recurring theme in Jospin's work is the forest. Her immersive sculptures emerge from delicate assemblages of numerous trunks, branches, and twigs—details the artist meticulously cuts out of cardboard. Although filled with visual elements familiar to nature, Jospin's works often have something mysterious about them. "A forest has a lot of symbolic meanings. What is most interesting for me is its depth. If you don't know the forest, you can get lost in it, but if you know the forest, you can move within it—even at night," the artist says in conversation with Ignant.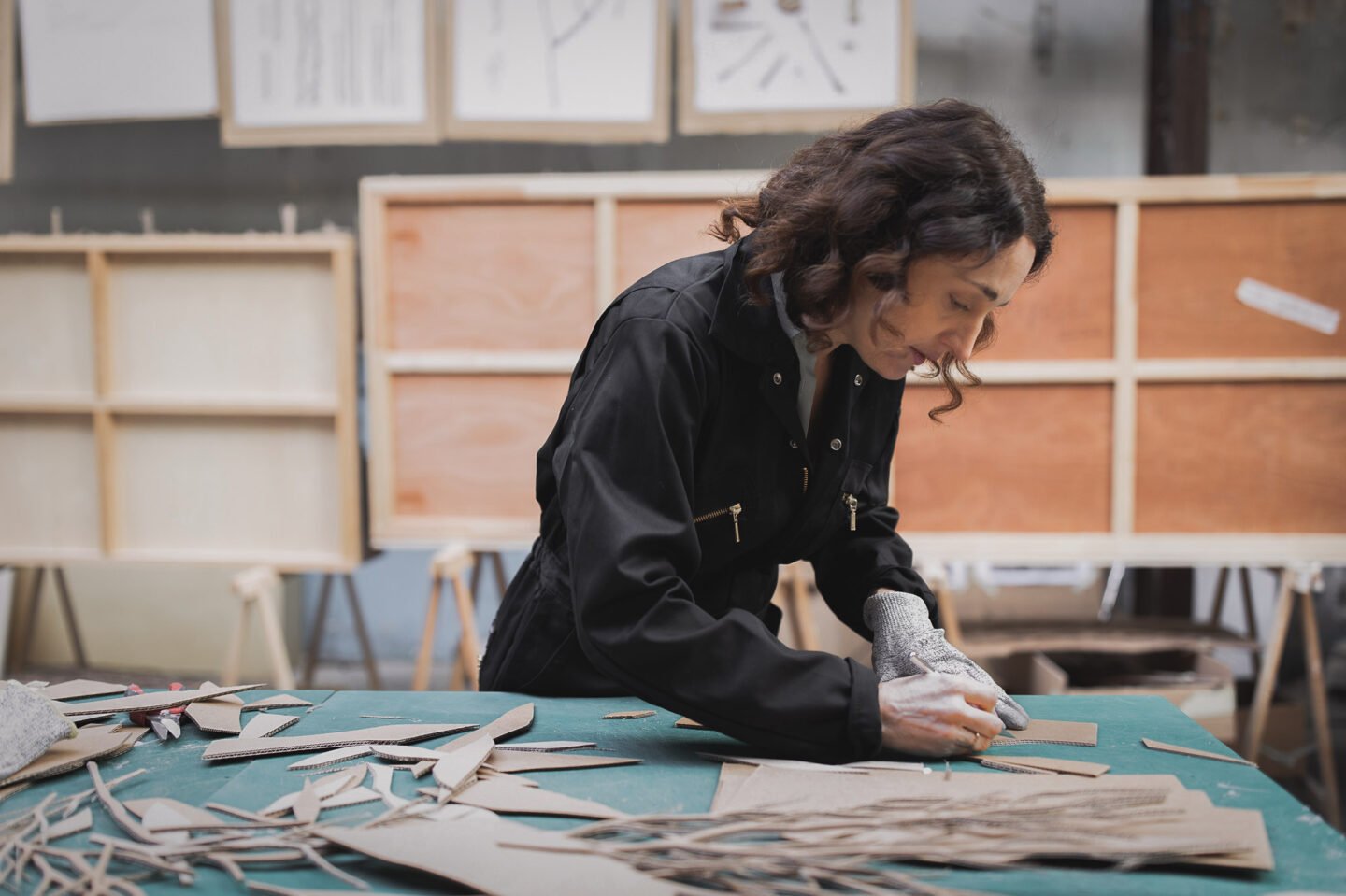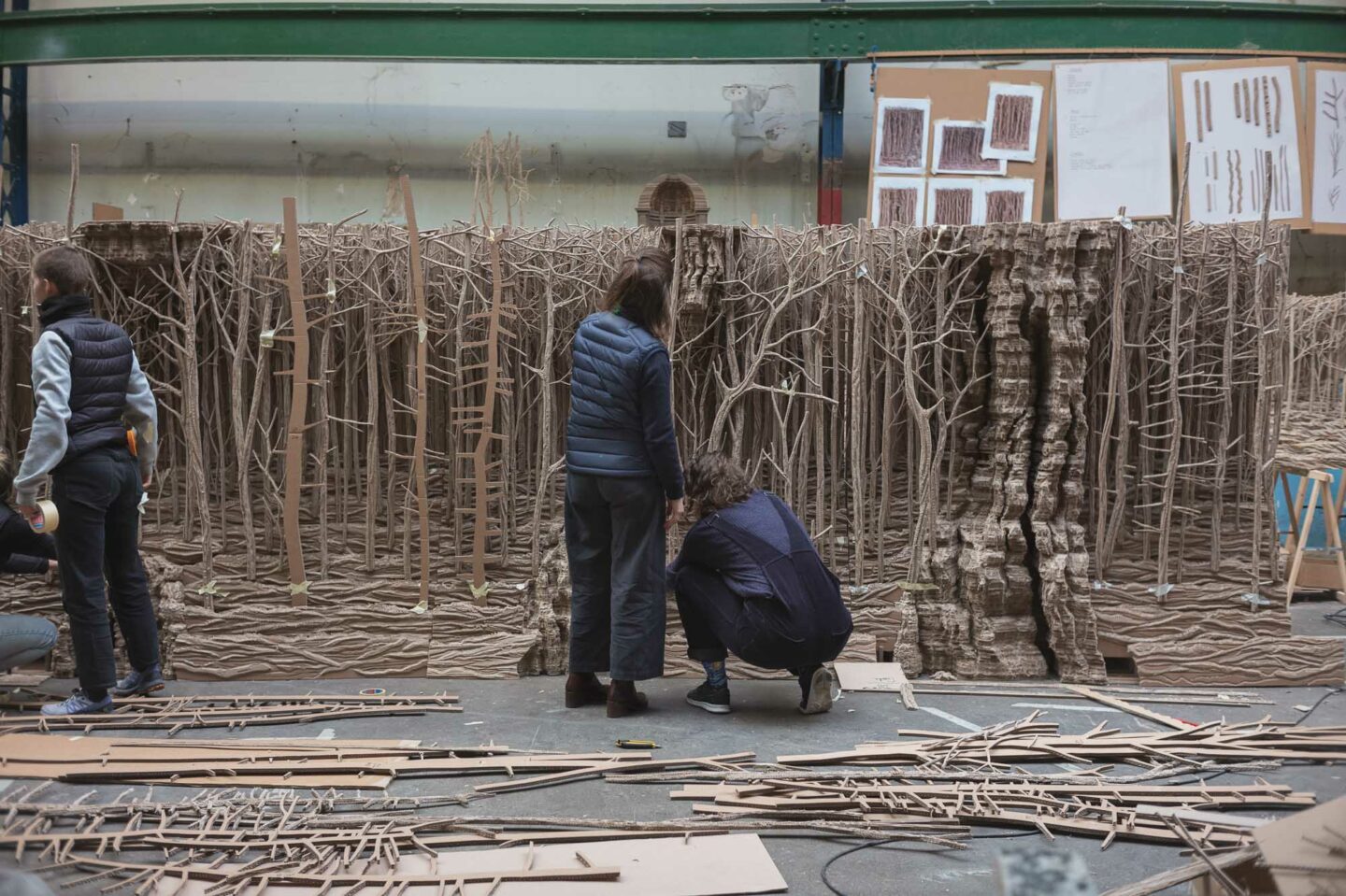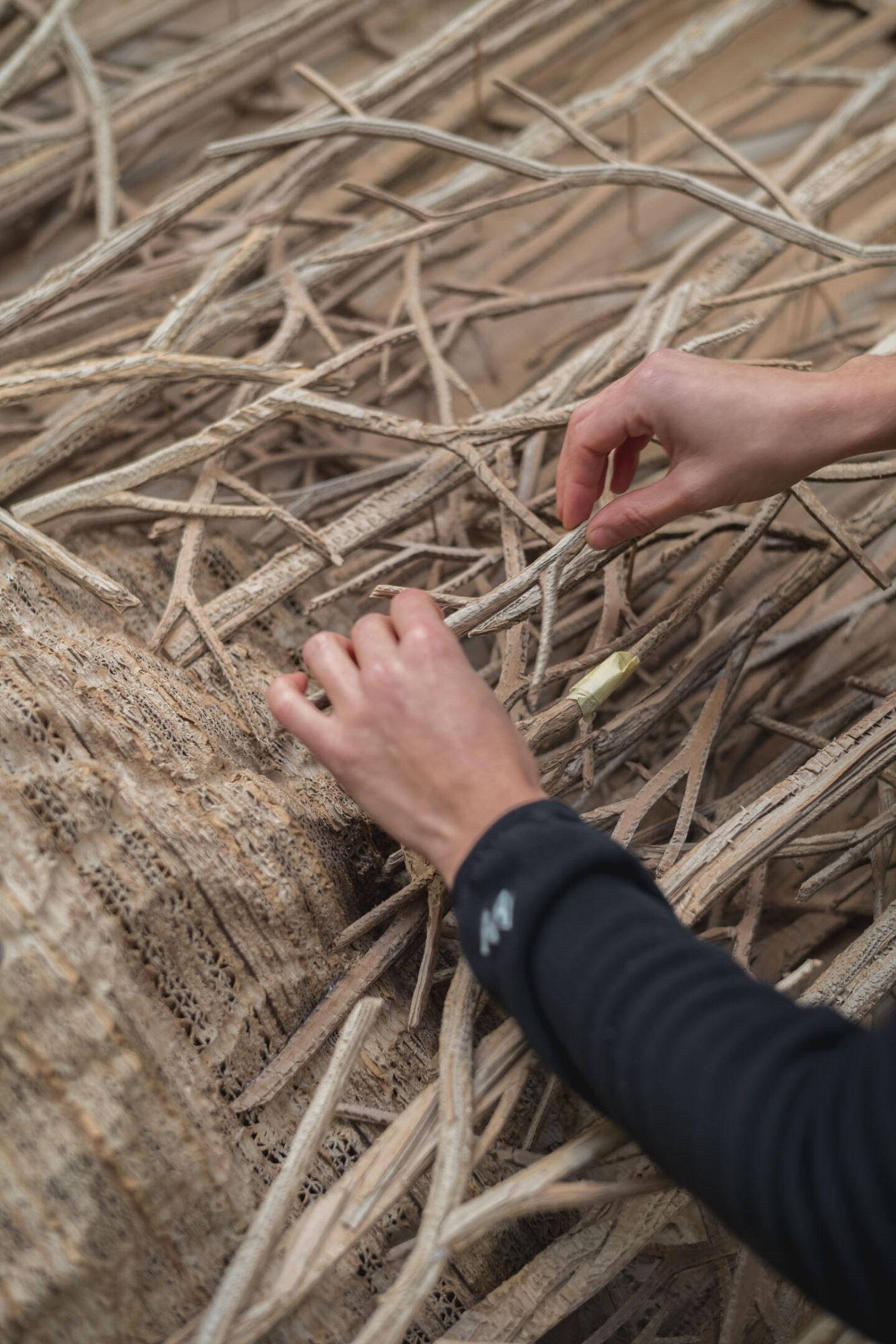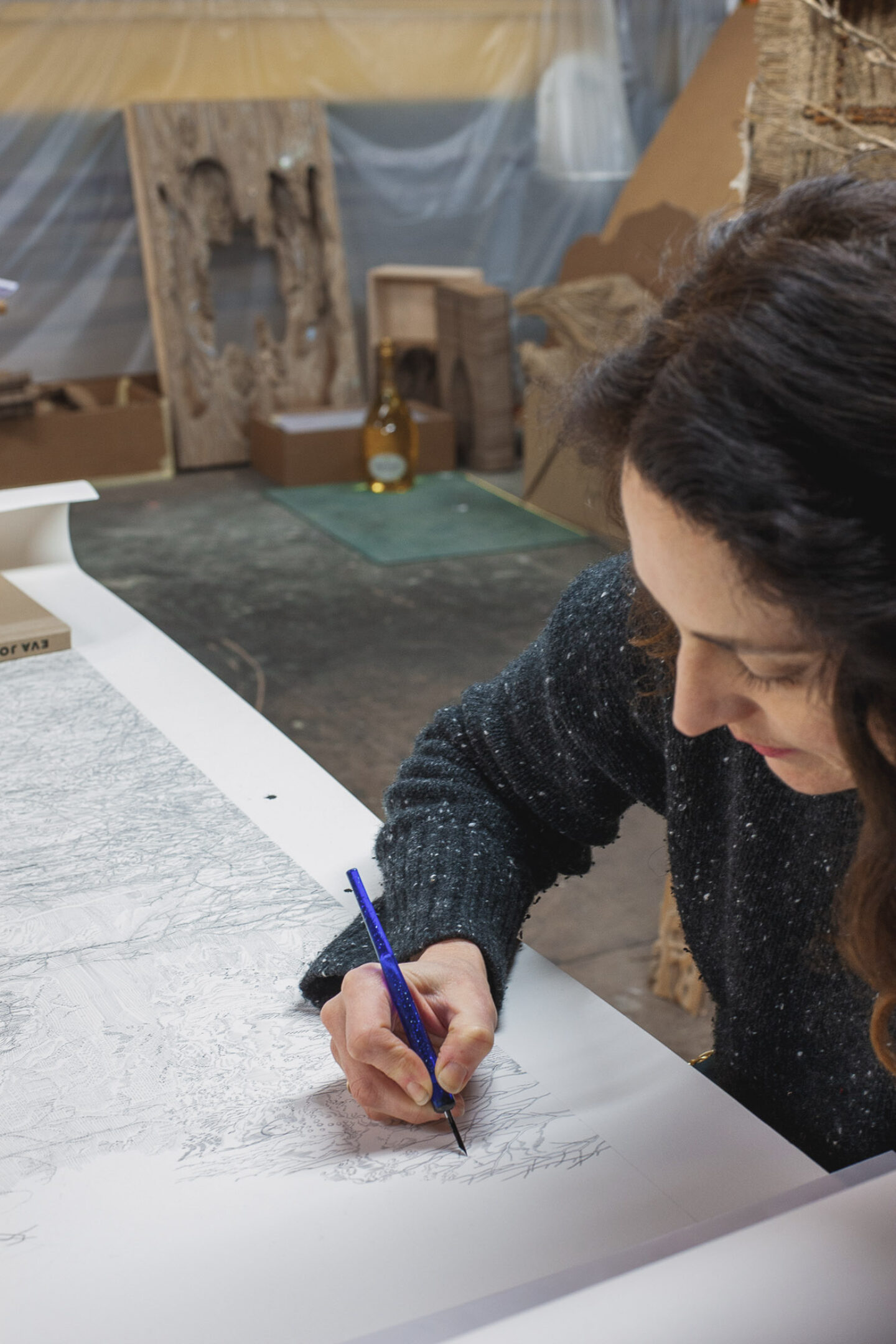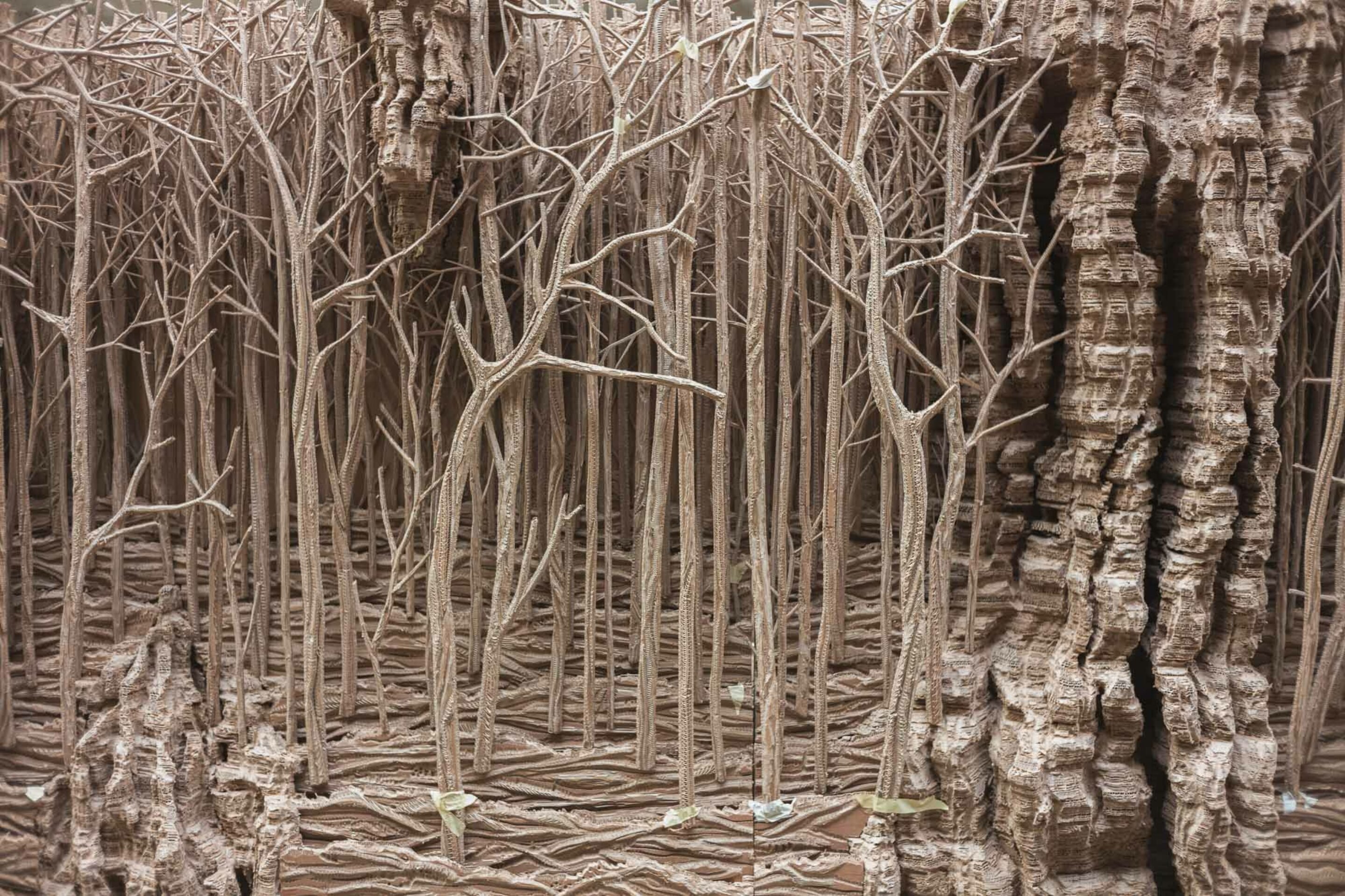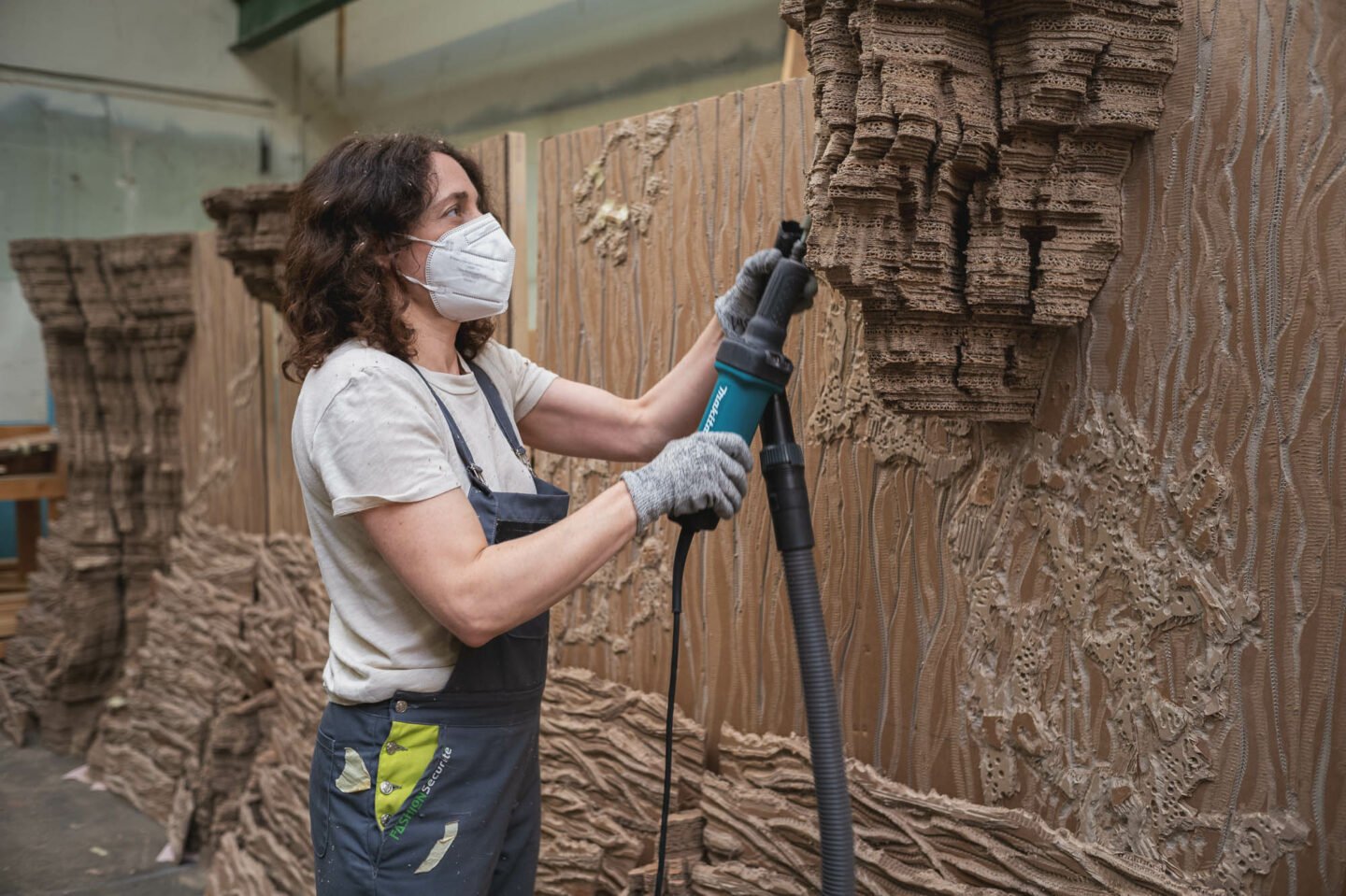 "I see things in stratification; I see things in layers. That's how I build my imagination"Since depth is an essential quality of Jospin's work and cardboard mainly comes in flat panels, the artist carefully assembles, staples, cuts, and interlaces the material to create her impressive three-dimensional installations. In this very time-intensive procedure, she transforms the material layer by layer. An approach that also relates back to her conceptual process. "I see things in stratification; I see things in layers. That's how I build my imagination," so Jospin.
This year, the Paris-based sculptor was invited by the Champagne house Ruinart to be their 'Carte Blanche' artist of 2023. Every year, Ruinart commissions a contemporary artist to express their reinterpretation of the Maison's heritage and the region's culture.
To prepare for the project, Jospin has traveled several times to Reims, where she explored Ruinarts history and its terroir. During many strolls, the artist researched every component of the Maison—from its vineyards to its buildings to their former underground chalk quarries, which were later turned into cellars. The impressions collected during her time in the area resulted in PROMENADE(S)—an intriguing collection of works that take us on a walk through the region of Champagne.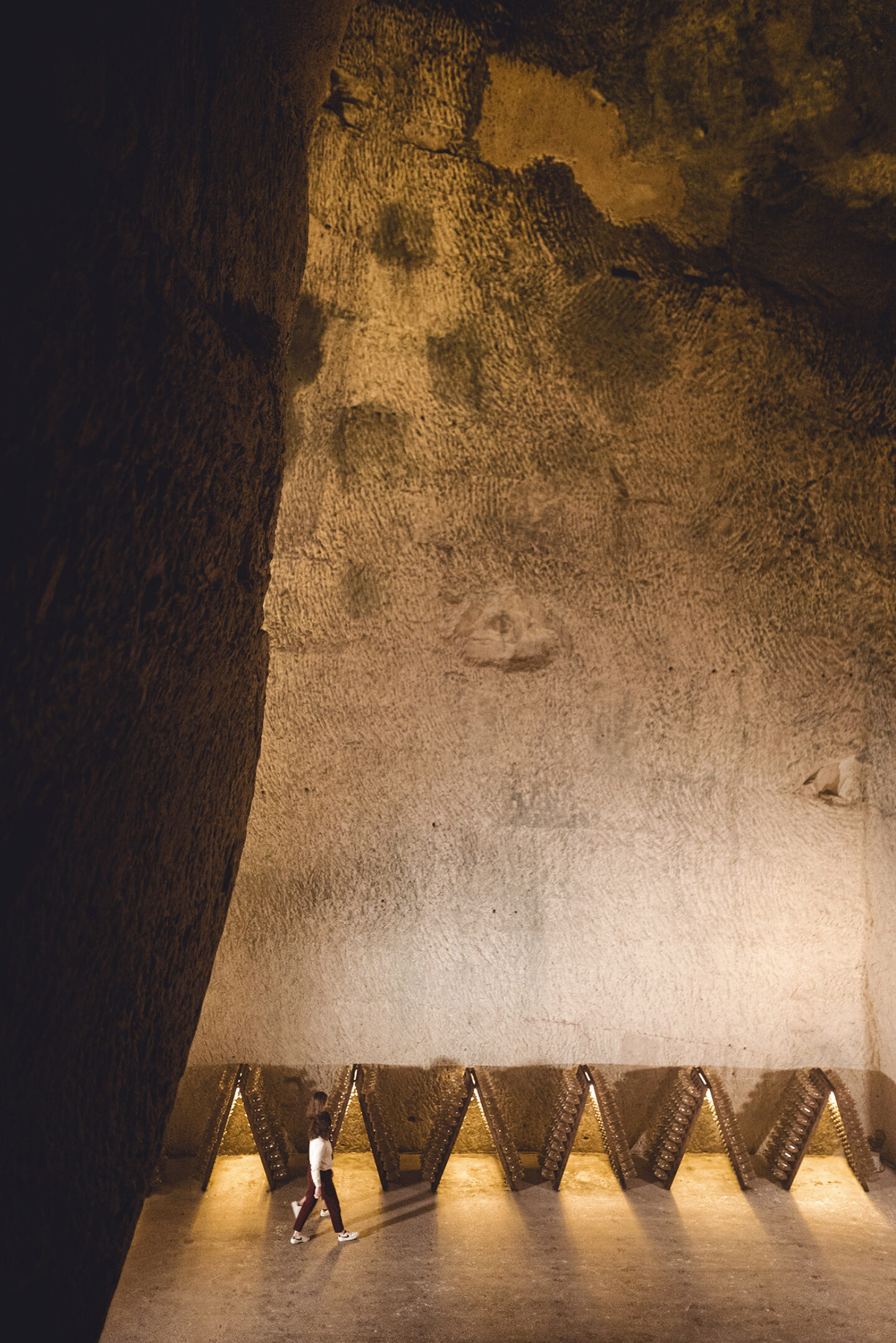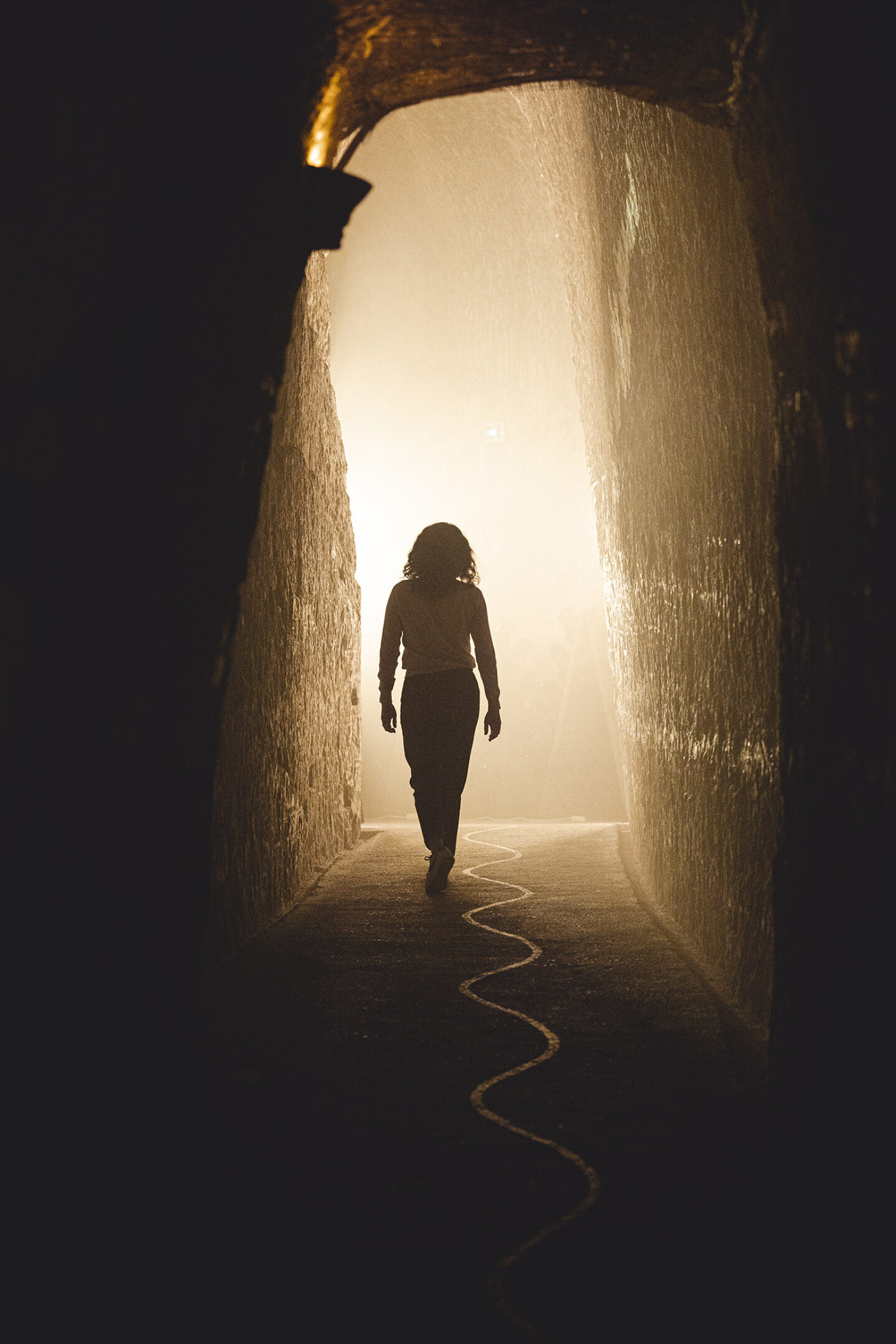 Consisting of drawings, sculptures, and embroideries, the series traces how a supposedly simple product can be transformed into a complex work of art. "I was interested in how, with patience and time, you can modify and transform something very simple, like a grape or, in my case, cardboard, into something great, like, for example, champagne,' the artist explains. "There is a lot of connection between my practice and Ruinart. Both creation processes need a lot of time and involve many different stages and layers of production."
"I was interested in how, with patience and time, you can modify and transform something very simple"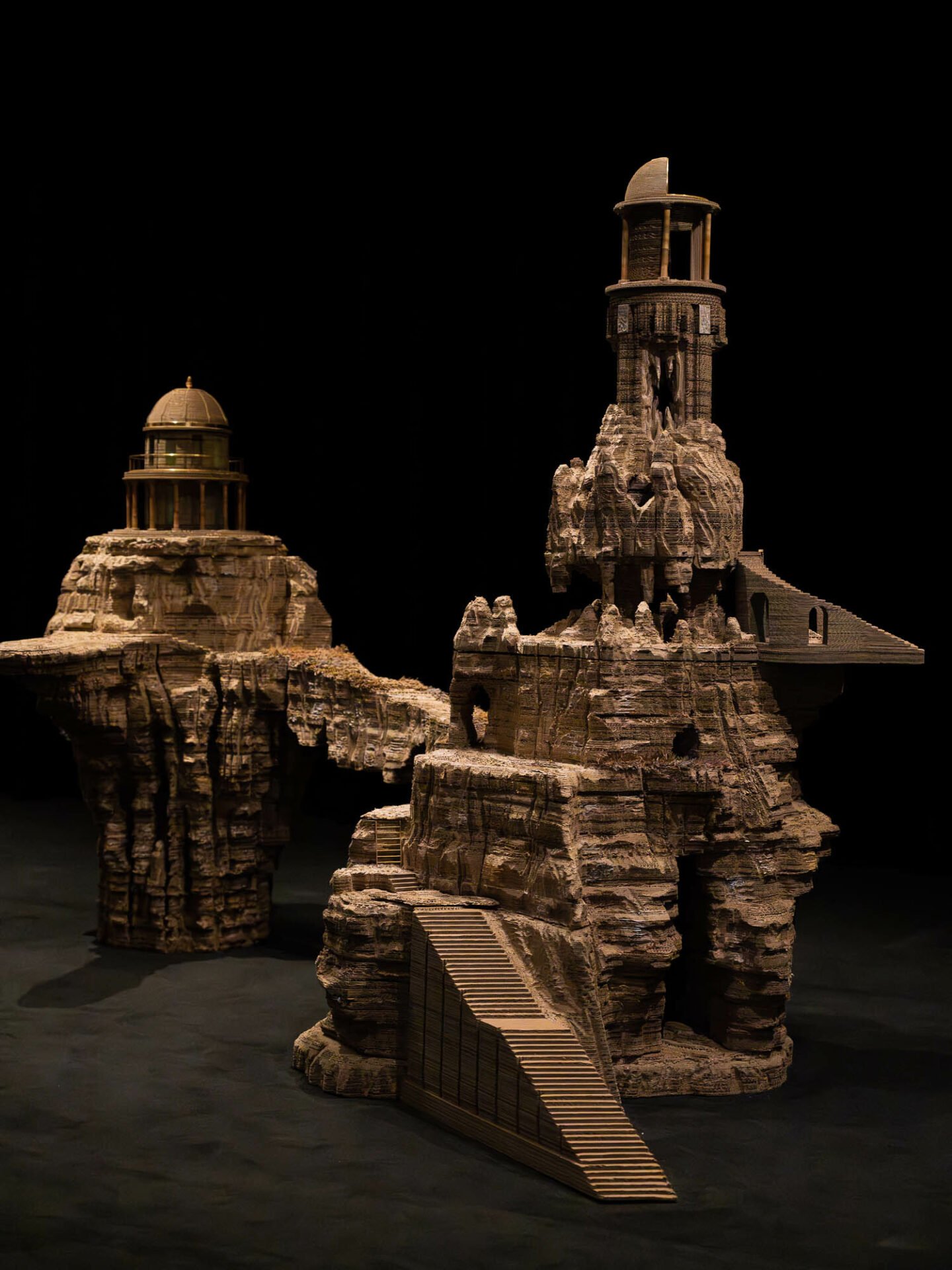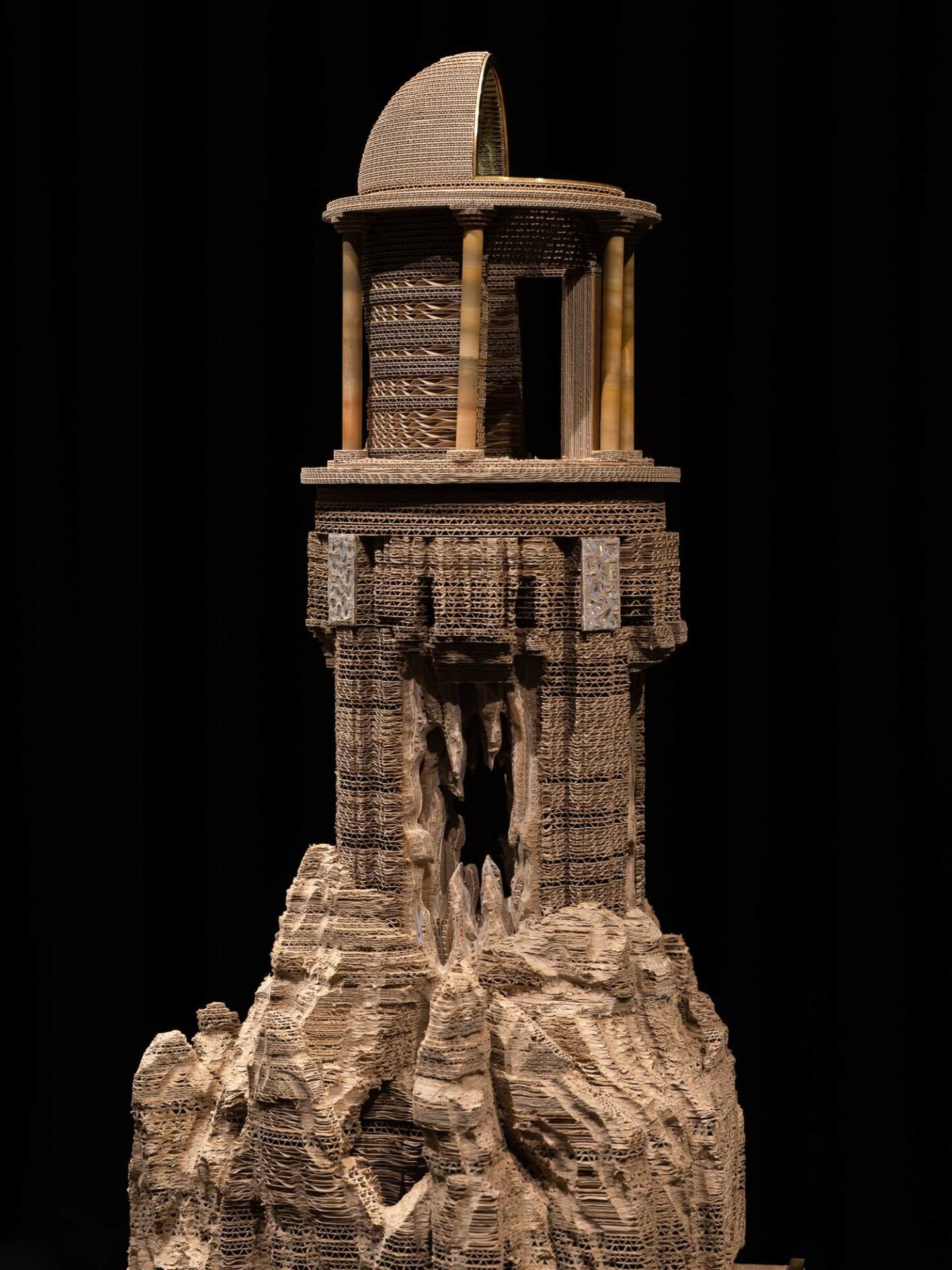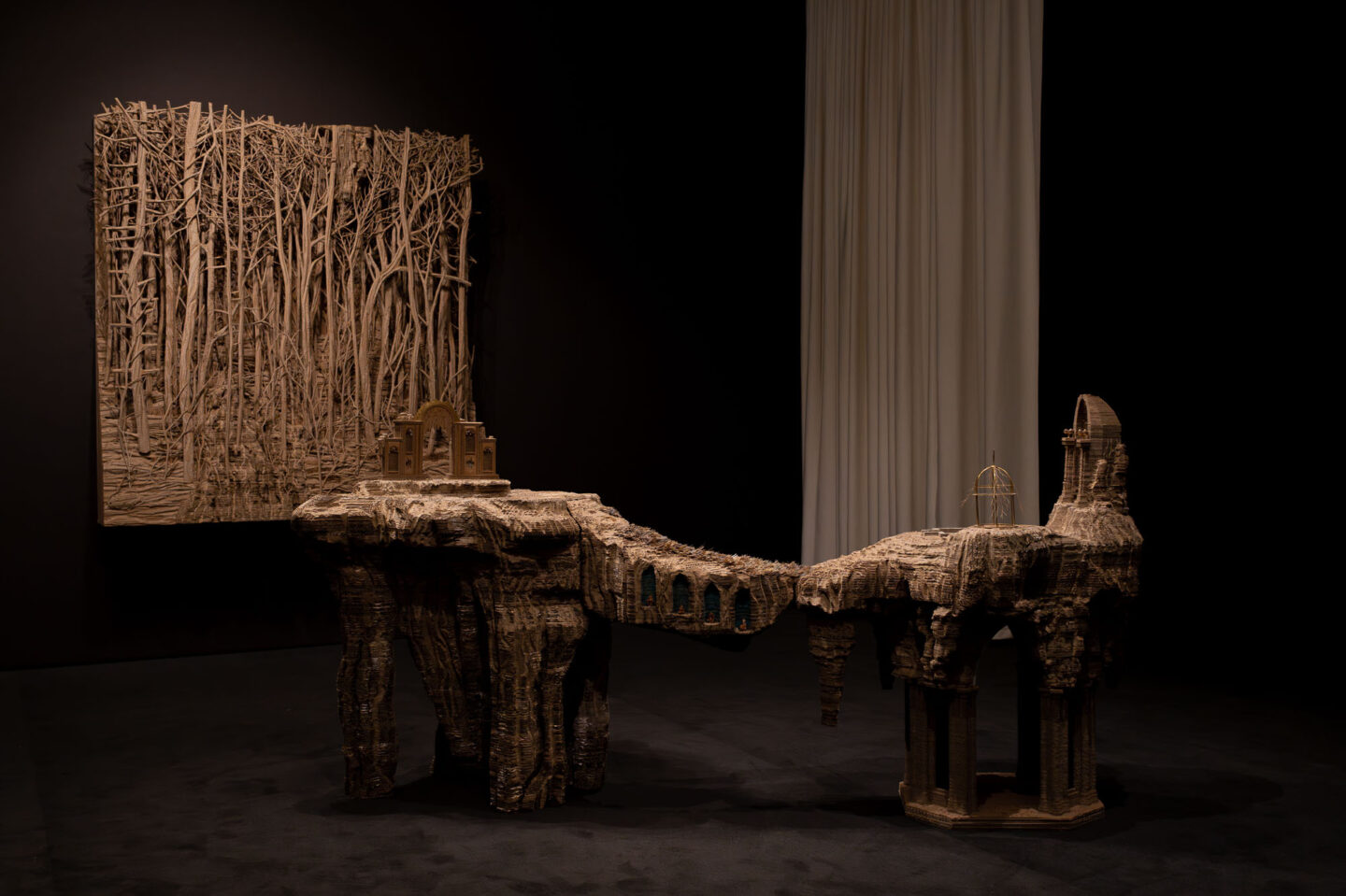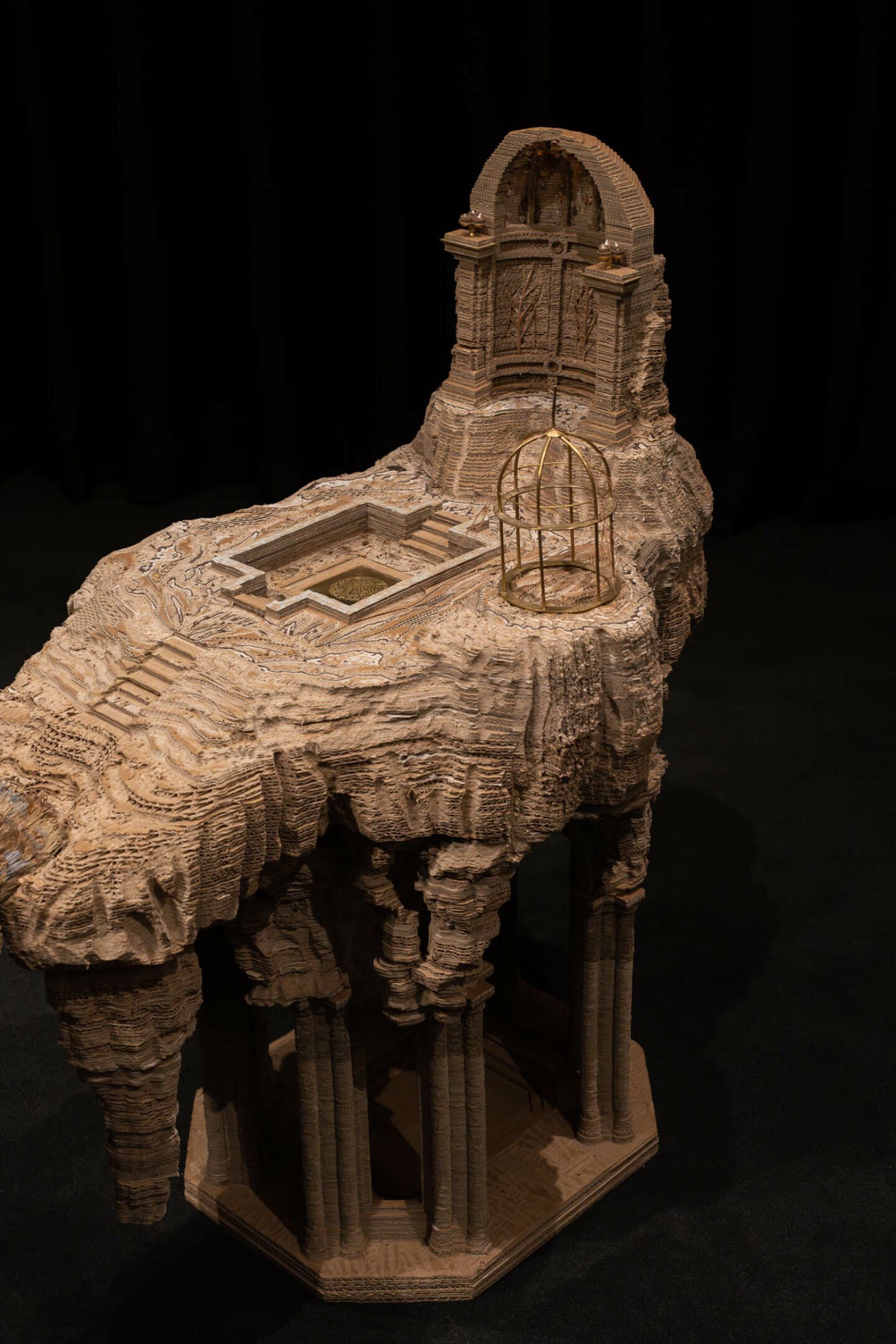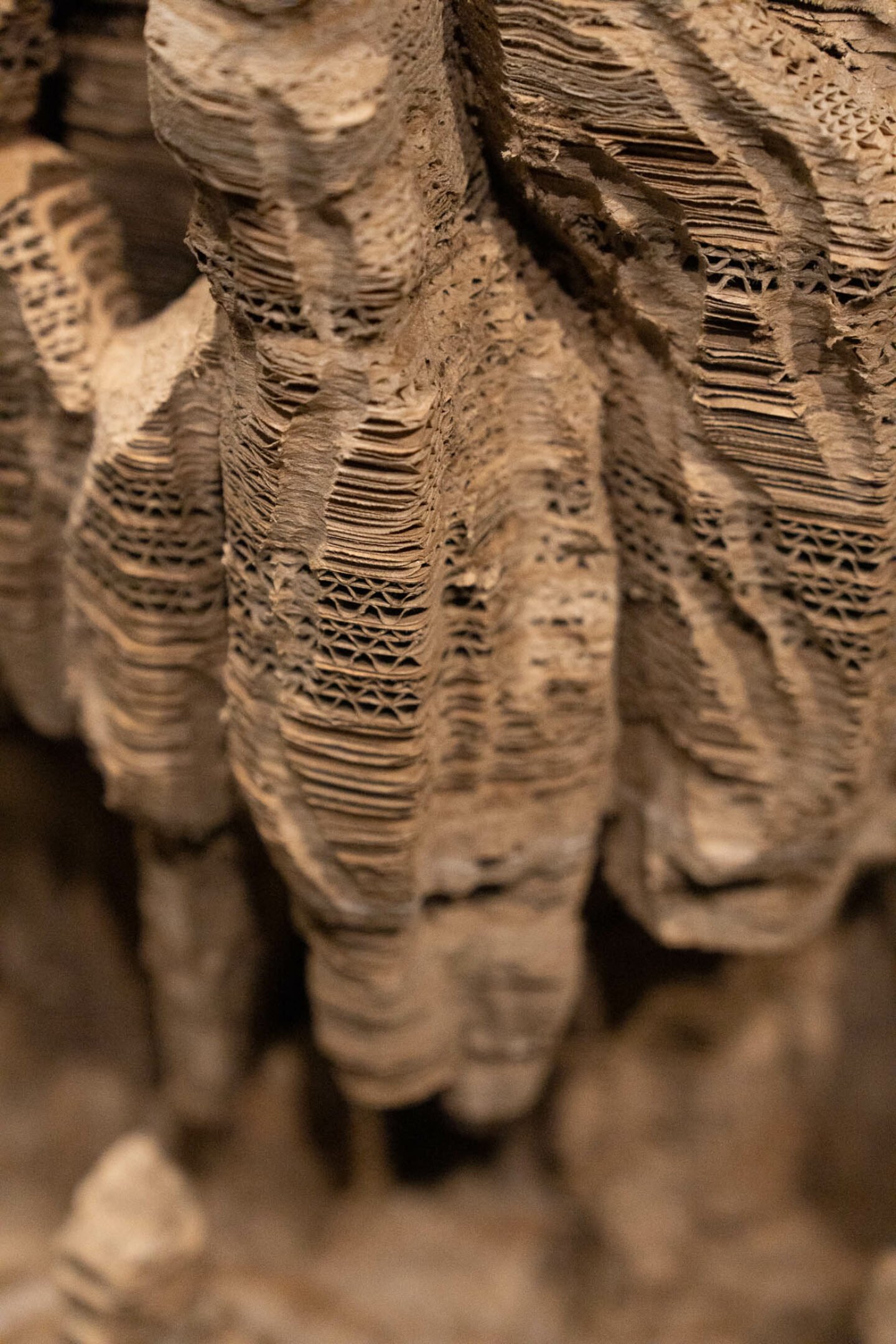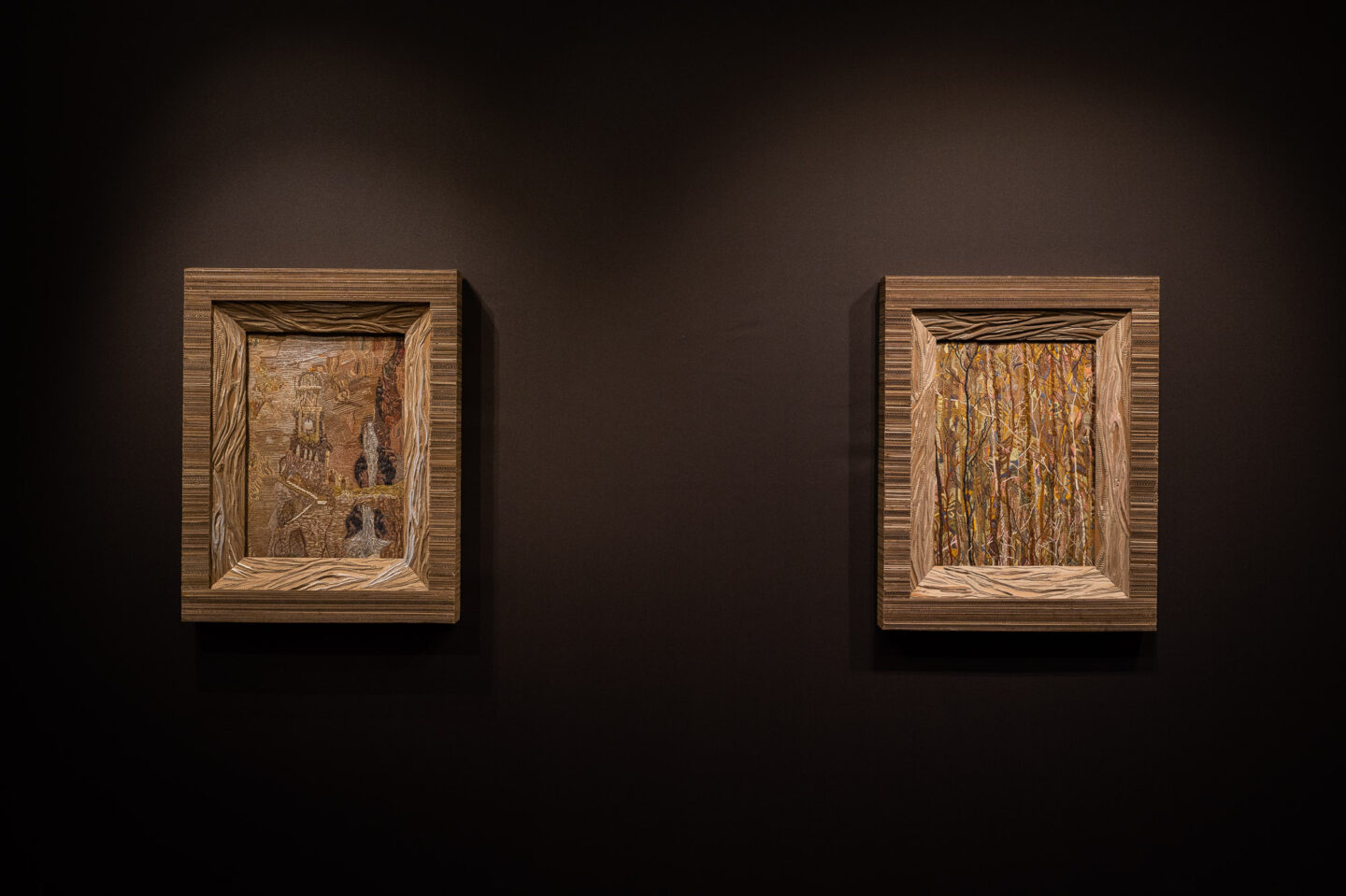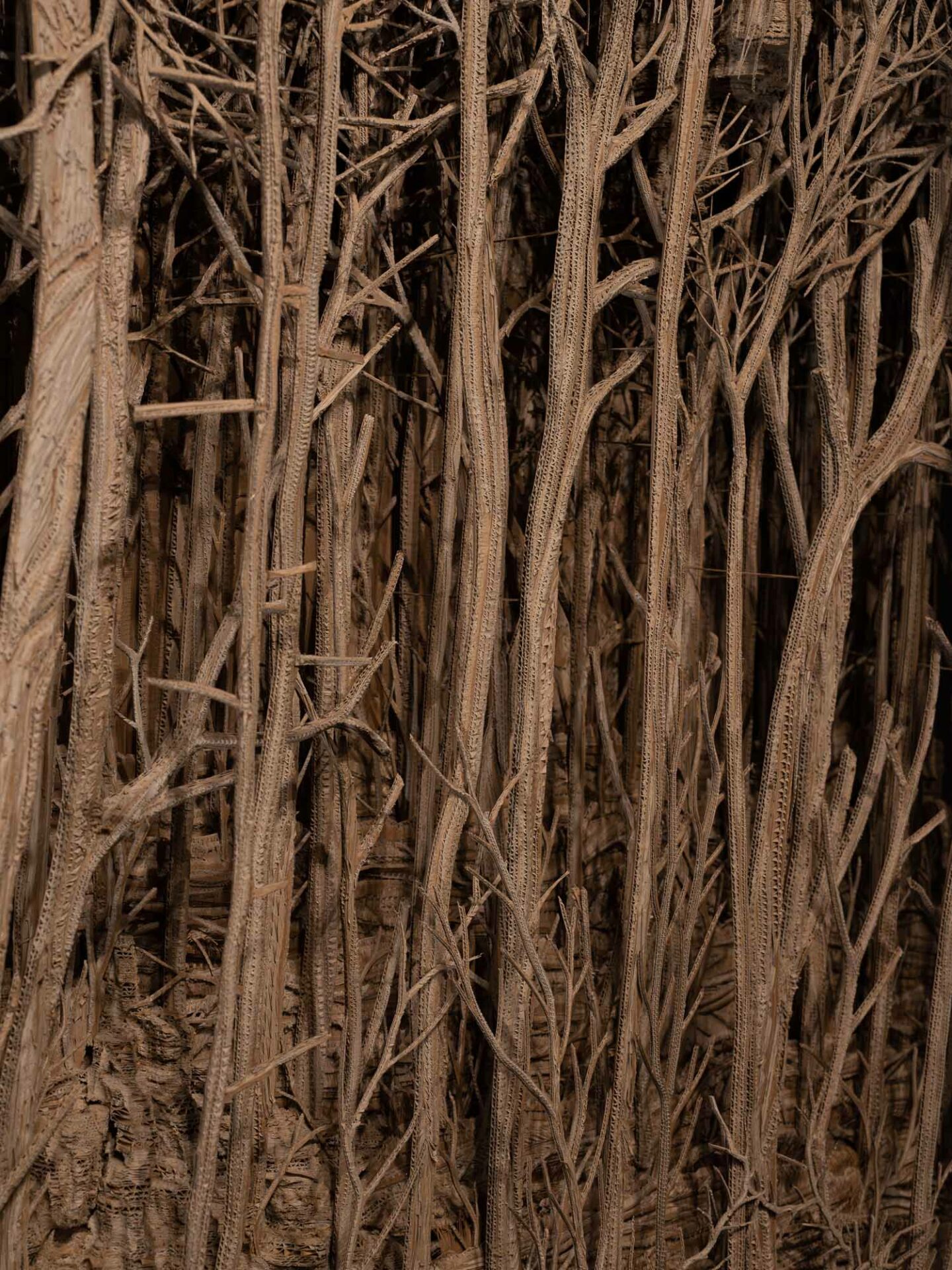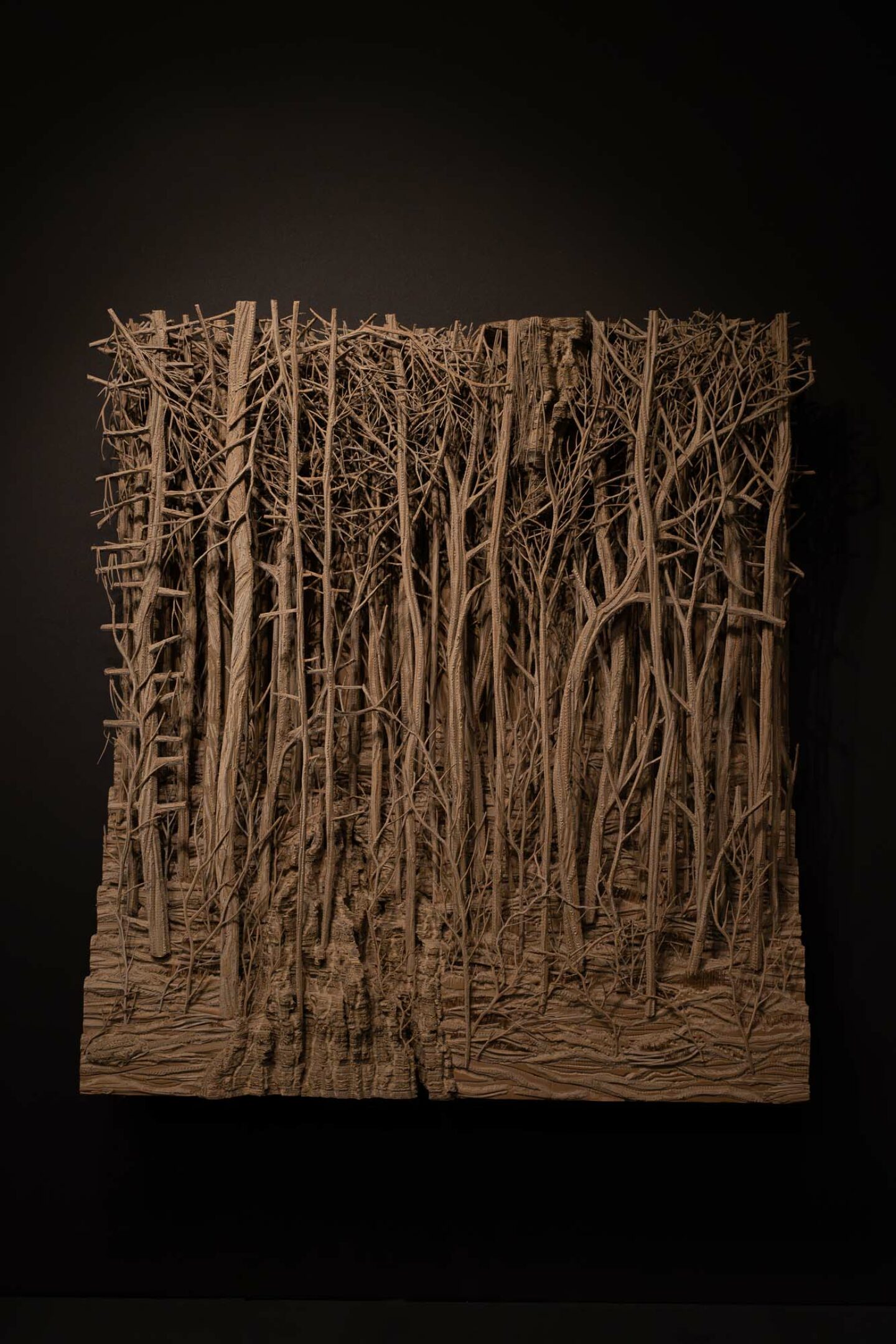 The narrative architecture of PROMENADE(S) is laid out in a Carmontelle—a roll of paper stretched between two cylinders. In a beautifully detailed India ink drawing, the artist revisits the places she has explored during her time on Ruinart's terroir and tells a story without words. In the next step, the artist selected scenes from the panorama drawing and developed them into three-dimensional landscapes and embroideries.
One part of the sculptural installation is formed by a haut-relief, inspired by the forest near the vineyards. Formulated in Jospin's characteristic visual language, the piece offers a view into a dense forest that invites intrepid exploration. The relief is in dialogue with a free-standing sculpture showing architectural structures. The miniature buildings are connected to a staircase whose little steps guide our gaze from the aerial world to the underground spaces and into the chalk quarries of the Maison, where the champagne bottles are stored. Through this multilayered installation, the artist links the subterranean architecture of the Maison Ruinart to the interlacing vines ripening in the sun and thus tells a coherent story about the complex creation of champagne. Part of the artist's reinterpretation of Ruinart's heritage was designing a collector's case of a Jeroboam of Blanc des Blancs. Here, too, Jospin worked with layers of cardboard through which she carefully embedded the bottle in a wooden case.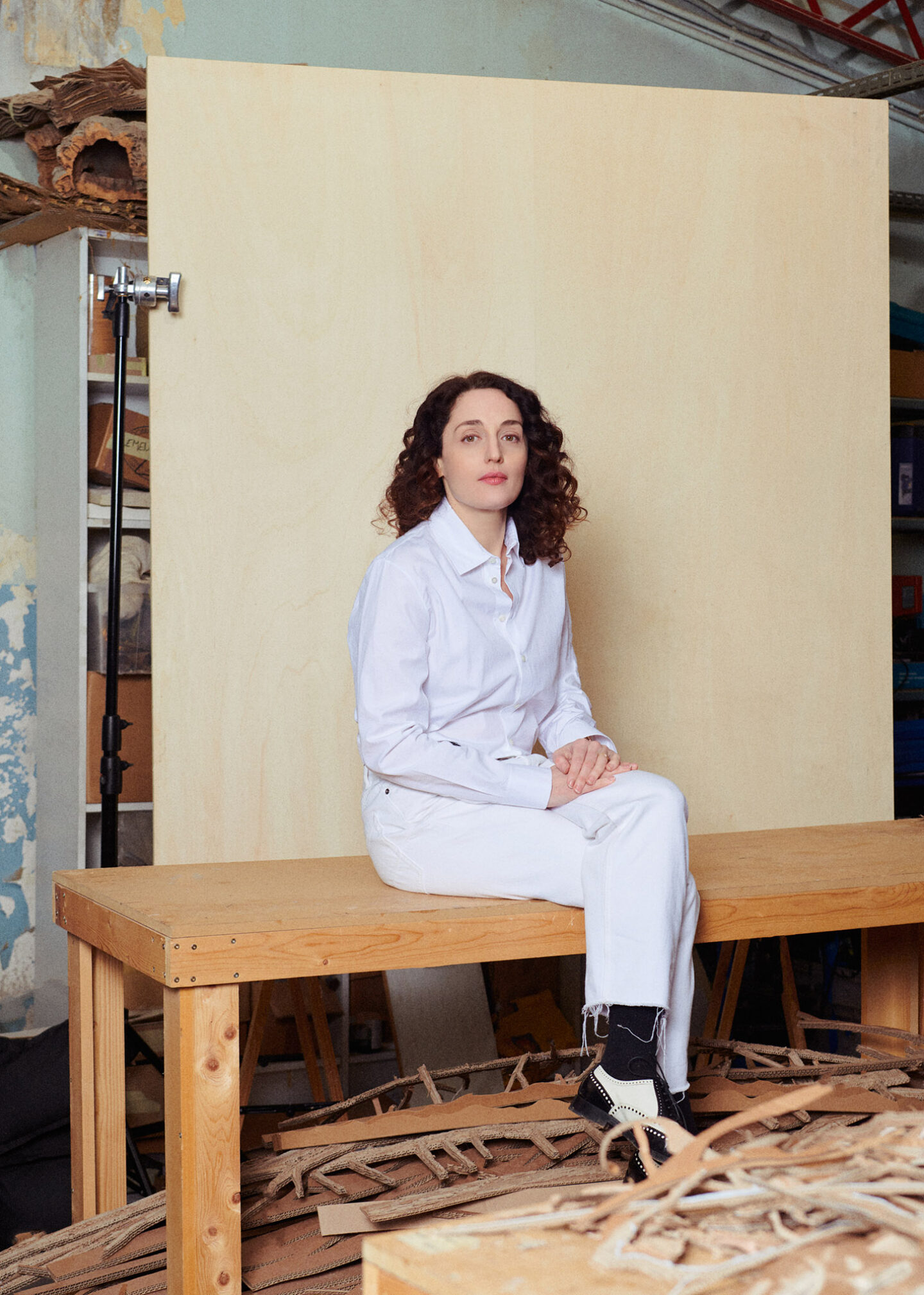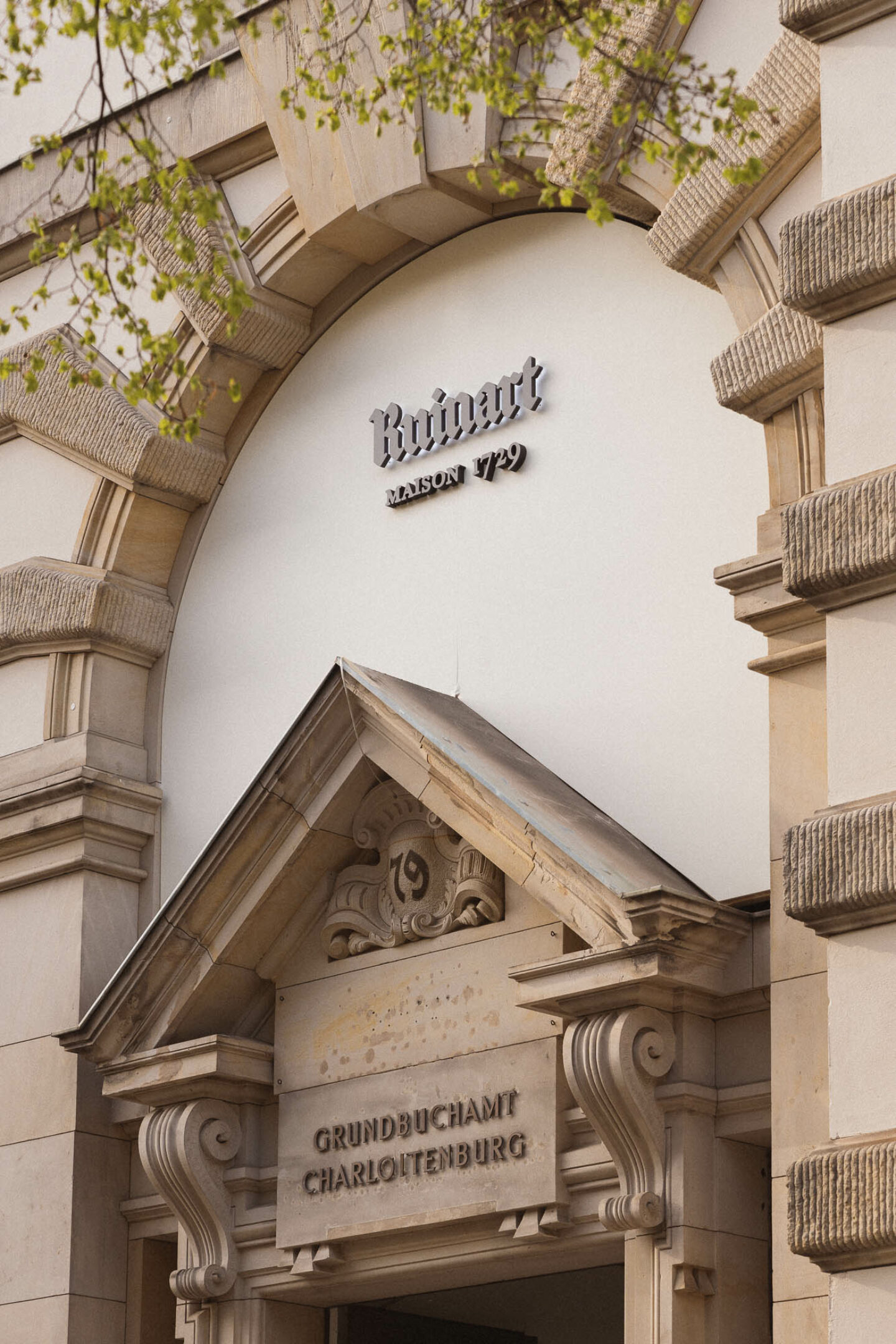 With PROMENADE(s), the artist has created a poetic body of work that lets us embark on a fantastical and mysterious journey to Reims. The installation is an homage to the region of Champagne, its heritage, its artisanry and the know-how that keeps being transmitted there.
While allowing us to explore the landscapes of Ruinart's terroir through Jospin's artistic vision, the installation itself will travel worldwide in the upcoming year and will be shown at major art fairs such as Art Basel or Frieze New York.
The exhibition pop-up 'Maison Ruinart 1729 — from Reims to Berlin' is on show from 27.04 until 02.05 at the Amtssalon, Kantsraße 79, Berlin.