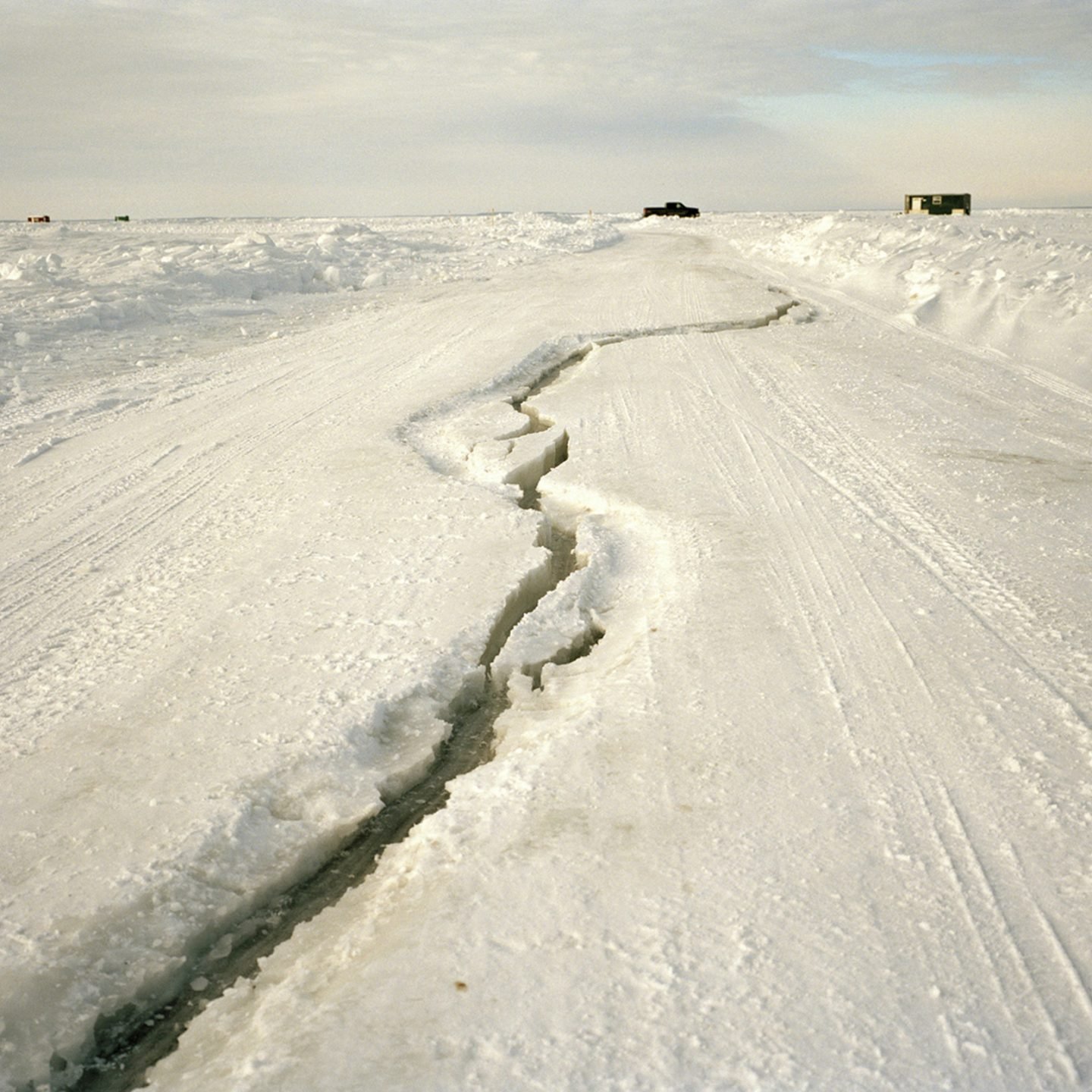 Maureen Drennan's Atmospheric Photography Is A Sincere Portrayal Of Mental Health And Isolation
With a photographic gaze that is both vulnerable and tender, New York City-based photographer Maureen Drennan depicts themes of emotional experience through her conceptual landscape and portrait photography.
As a native New Yorker, Drennan is accustomed to a life that is influenced by ever-changing and fast-paced surroundings, and her predominantly landscape images—both meditative and serene—act as a soothing antithesis to frenetic city life. Her work centers around subjects who face personal challenges with grace and also arresting remote locations. In the selection of images below, we feature shots from two of her melancholic series': 'Thin ice' and 'The sea that surrounds us'. In the former, Drennan has documented on film the culture of the ice fishing communities of Northern Wisconsin and Minnesota, whereby due to the climate crisis, the ice fishing season is decreasing. The photographer is intrigued by the temporary, close-knit relationships they share with one another and with the frozen lake.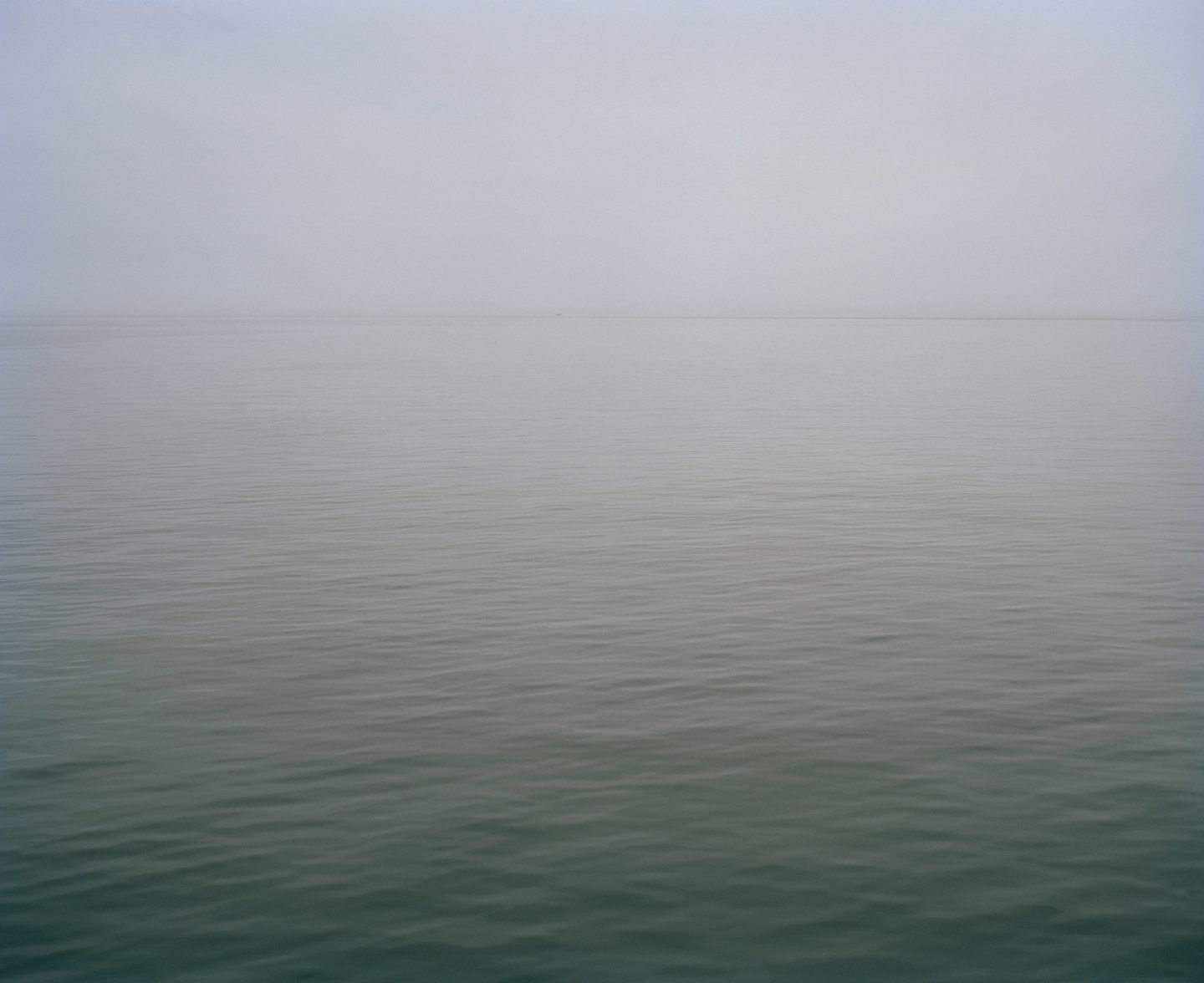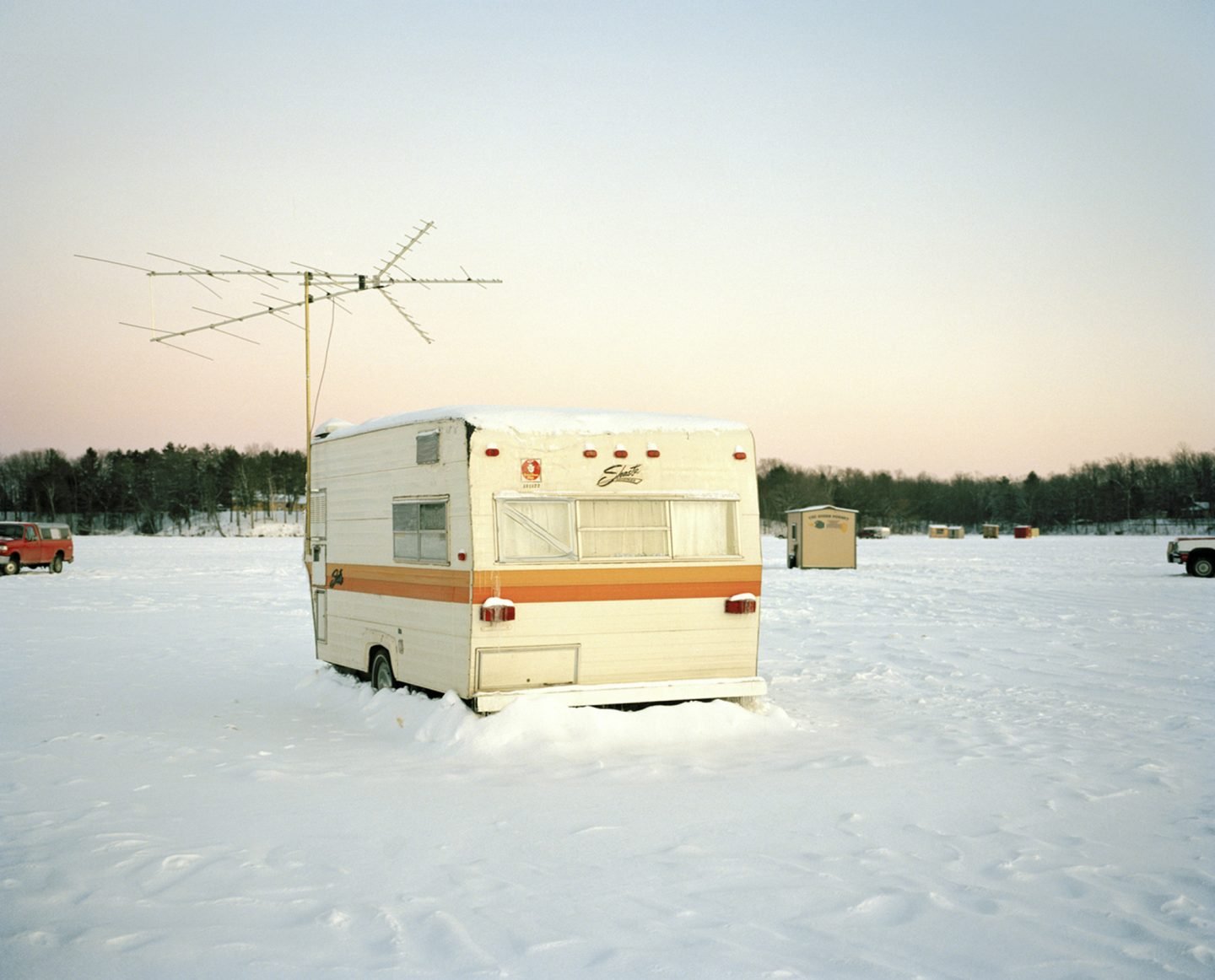 The other featured series, 'The sea that surrounds us', is about Drennan comprehending her husband's experience of depression, with intimate imagery that compares the concept of mental health with various isolated environments. Complementing the series in her own honest words that follow, we learn of the loneliness, pain, and strength one experiences when battling difficult periods of health.
In trying to comprehend my husband's vulnerability due to a severe depression, I made images of him and a landscape familiar to me, Block Island. When I was seven years old and my parents separated, I lived there for a year with my father. It was a lonely time, the windblown landscape on Block Island is beautiful but deserted and watching the dissolution of my parent's marriage was sad to see. When my own marriage was in turmoil, I returned there to photograph. The landscapes work both as self-portraits and as ruminations on isolation and distance. I felt untethered and helpless observing him and trying to comprehend his inner turmoil. The intimacy of making the photographs together during a challenging time was restorative. Where words failed us, the pictures filled in the blanks.