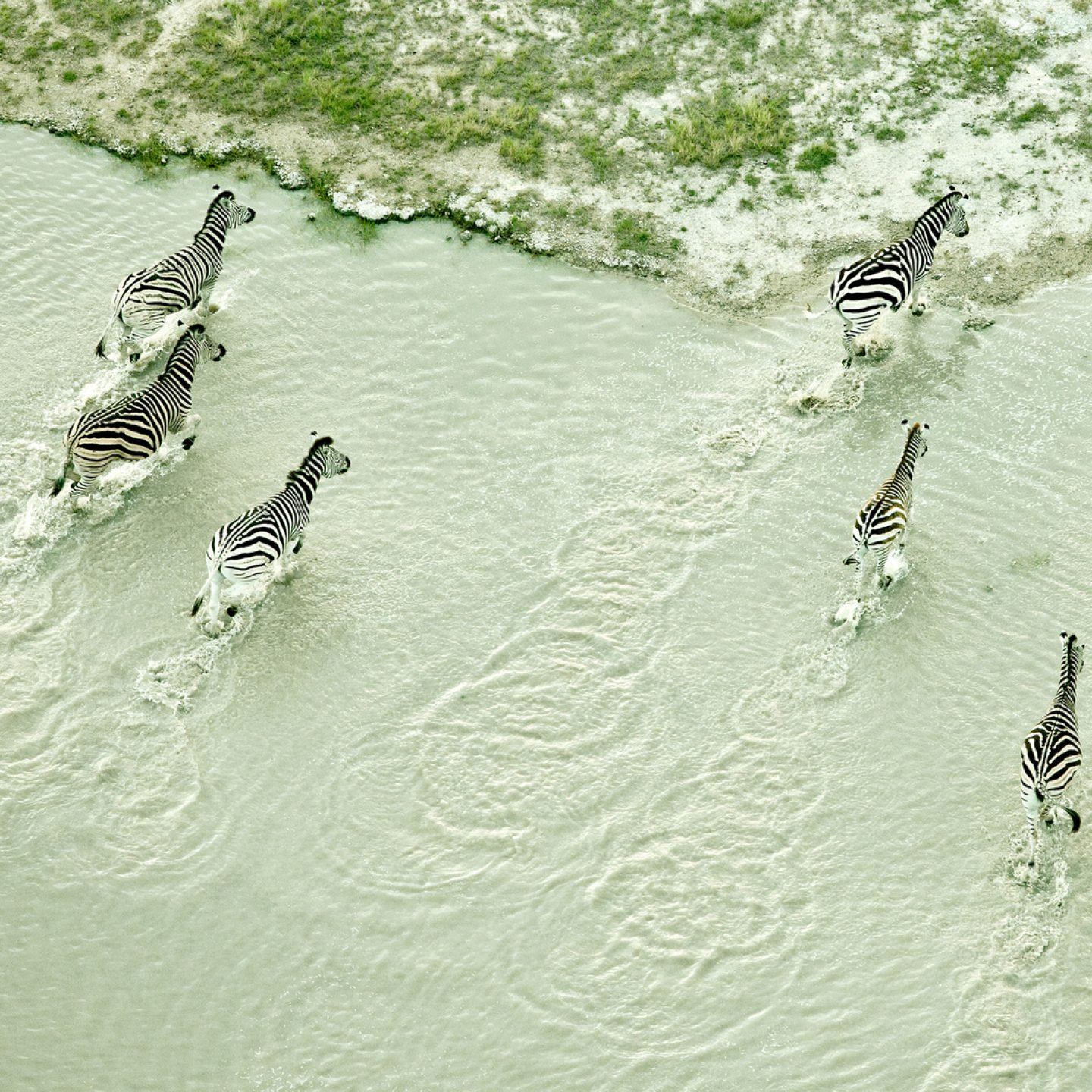 Zack Seckler Takes To The Skies To Capture Stunning Photographs Of Botswana's Wildlife
New York-based photographer Zack Seckler travels the world, capturing the most captivating landscapes for his work. His series 'Aerial Botswana' consists of emotive photographs of pastel-colored scenes taken of the Kalahari Basin, at an altitude of 150 meters.
Botswana is covered mostly by the Kalahari, a colossal stretch of sandy savannah where concentrations of wildlife and majestic nature reserves remain, for now, unspoiled. Botswana is also the site of the Makgadikgadi Pans: the vast salt flats that were once an ancient lake the size of Switzerland, that have since dried up to salty remains. A stunning turquoise algae colors extensive sections of the salt pans, here thousands of pink flamingo coexist with herds of zebras, bulls, and hyenas. These scenes made for a poetic backdrop for Seckler, who flew at low elevation in a small, lightweight aircraft to abstractly photograph what he saw from the plane window. The resulting images, along with a selection of others taken in Iceland and South Africa, will be featured in a new retrospective exhibition titled 'Above'. Featuring a decade of Seckler's sublime photography, the exhibition will be on display at the ClampArt Gallery in New York City, from June 27 until August 9, 2019. For more information about the exhibition, click here.