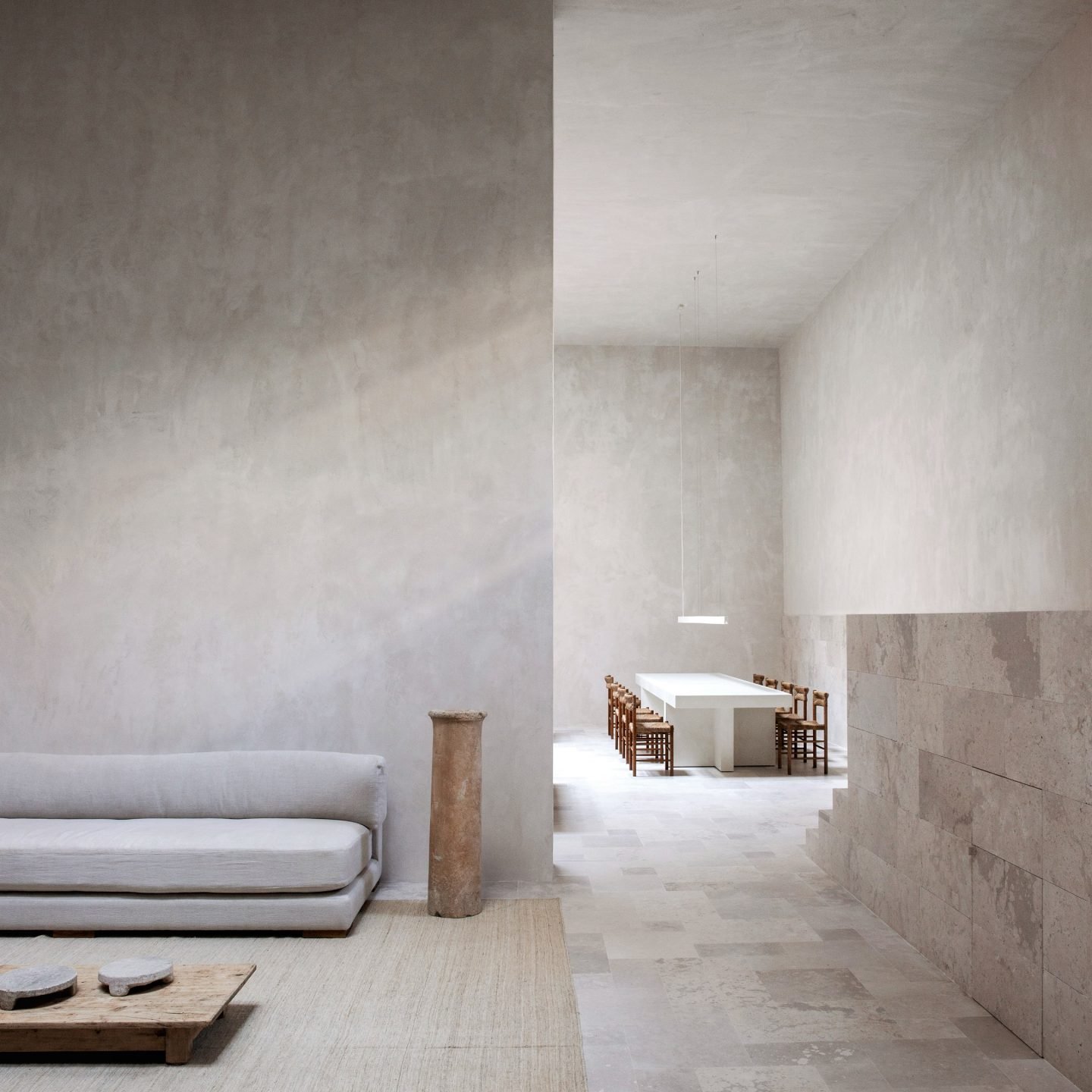 Monochromatism, Light, And Space: A Tour Inside The Visionary World Of OOAA Arquitectura
With the solemnity of a temple and the charm of traditional Mediterranean hues, the studio of Spanish architecture firm OOAA Arquitectura is a place where design moves between influences and details. In this virtual studio visit, we preview the sublime workspace in Madrid and chat with founder Iker Ochotorena, who has made warm minimalism and monochromaticity the cornerstone of his practice.
The Spanish architect began his career at a young age and credits his father, also an architect, for his early ambition to be one. "I began to carry out house renovations while still in university, and set up my practice immediately after graduation, in 2011," he tells us. We are talking over Zoom, with Ochotorena safely cocooned in his office, the gently illuminated beige background behind him putting our gloomy Berlin day to shame. "OOAA stands for Ochotorenas Arquitectos. It's a classical composition; it looks symmetric but it is not," he explains, adding, "it is contemporary." What is immediately clear is that Ochotorena is not a man who embraces eccentric chaos—he is meticulous about order, each word as calibrated as the spaces he designs.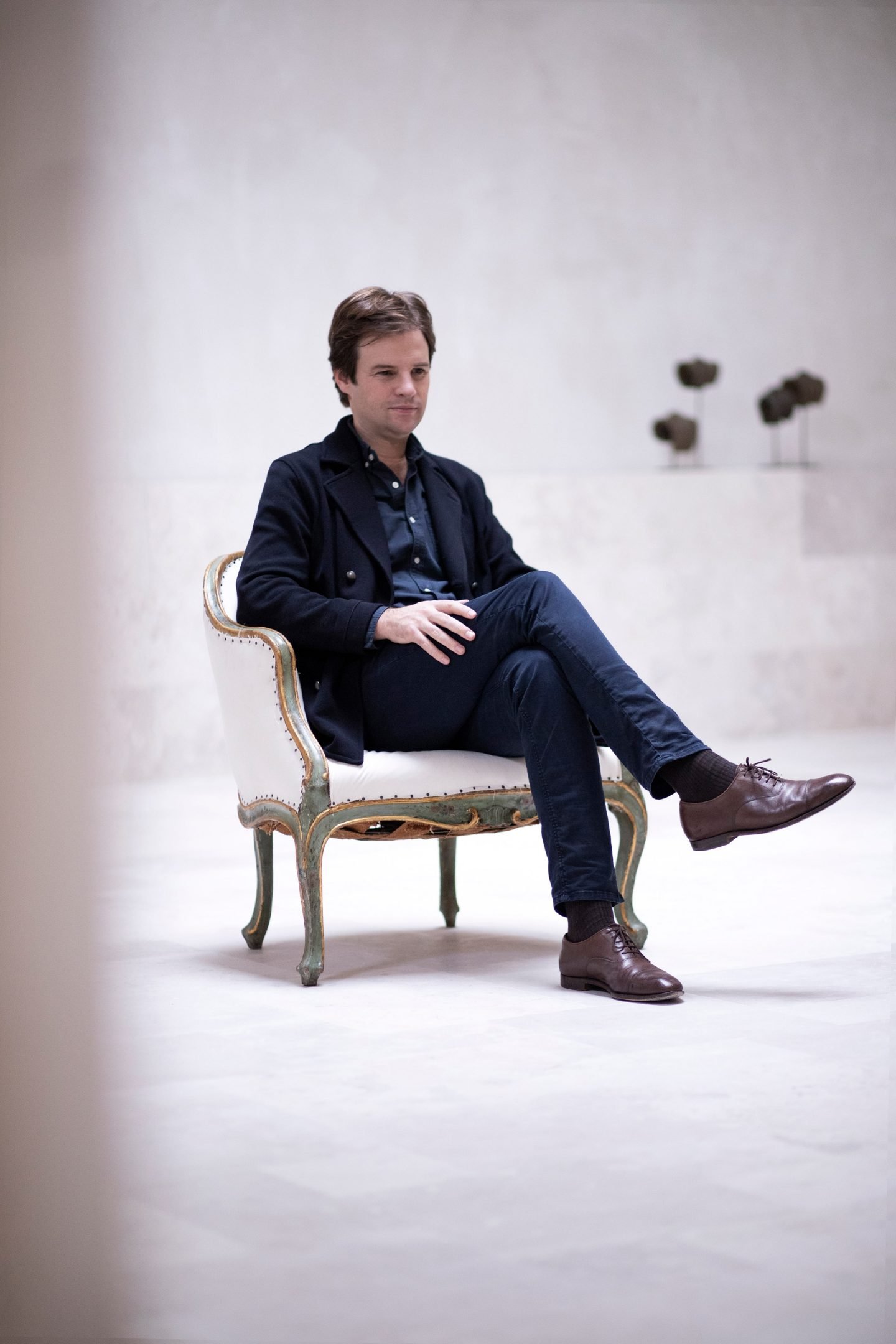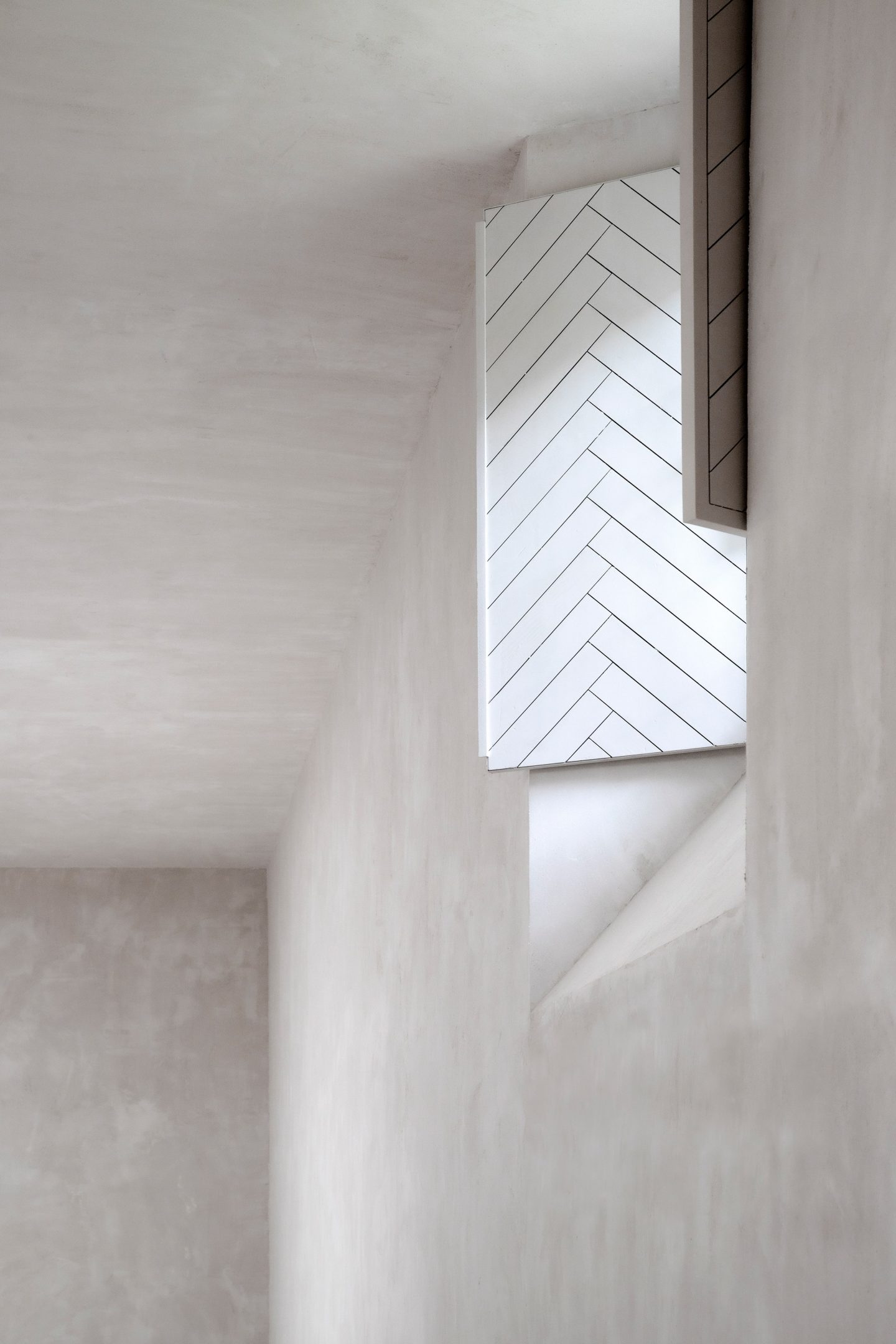 A renovated old art gallery in the Hispanoamérica neighborhood, the workspace unfolds across two large volumes of great height and in soft neutral finishes, composing a serene architectural interior. Ochotorena has created a workspace suspended between beauty and efficiencyThe flooring in natural campastero stone is distinguished by its Opus romano pattern—a classic composition used in ancient Roman architecture—paired to walls and ceilings in finished natural artisan limestone. "Our meetings area features our own designs, a 4-meter long concrete table and a round table in travertine marble, accompanied by, respectively, 'Dordogne' and 'Meribel' chairs by Charlotte Perriand," Ochotorena tells us. In the lounge area, beige linen-upholstered sofas by OOAA, low vintage coffee tables in wood, a Berger armchair in Louis XV style, and Tomasso Cimini reading lamps add warmth to the otherwise subdued interior.
The studio strikes us for its open distribution of light and space. "This is my favourite element of the space," he shares, pointing to a big radiating skylight. "It allows homogenous natural light in, which gravitates over the different spaces without creating long shadows." Balancing a maximized spatial design with sculptural inserts and antiques, Ochotorena has created a workspace suspended between beauty and efficiency.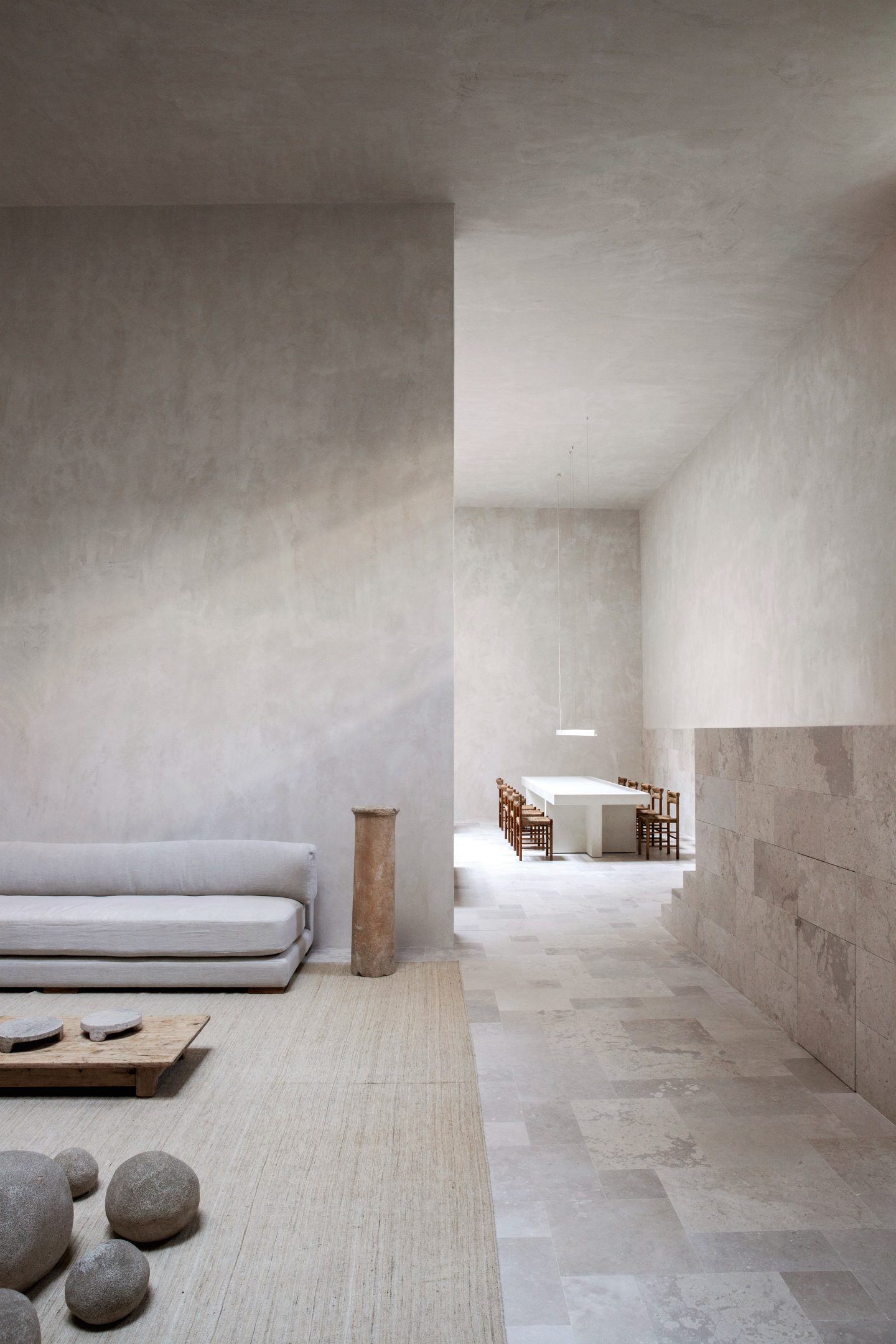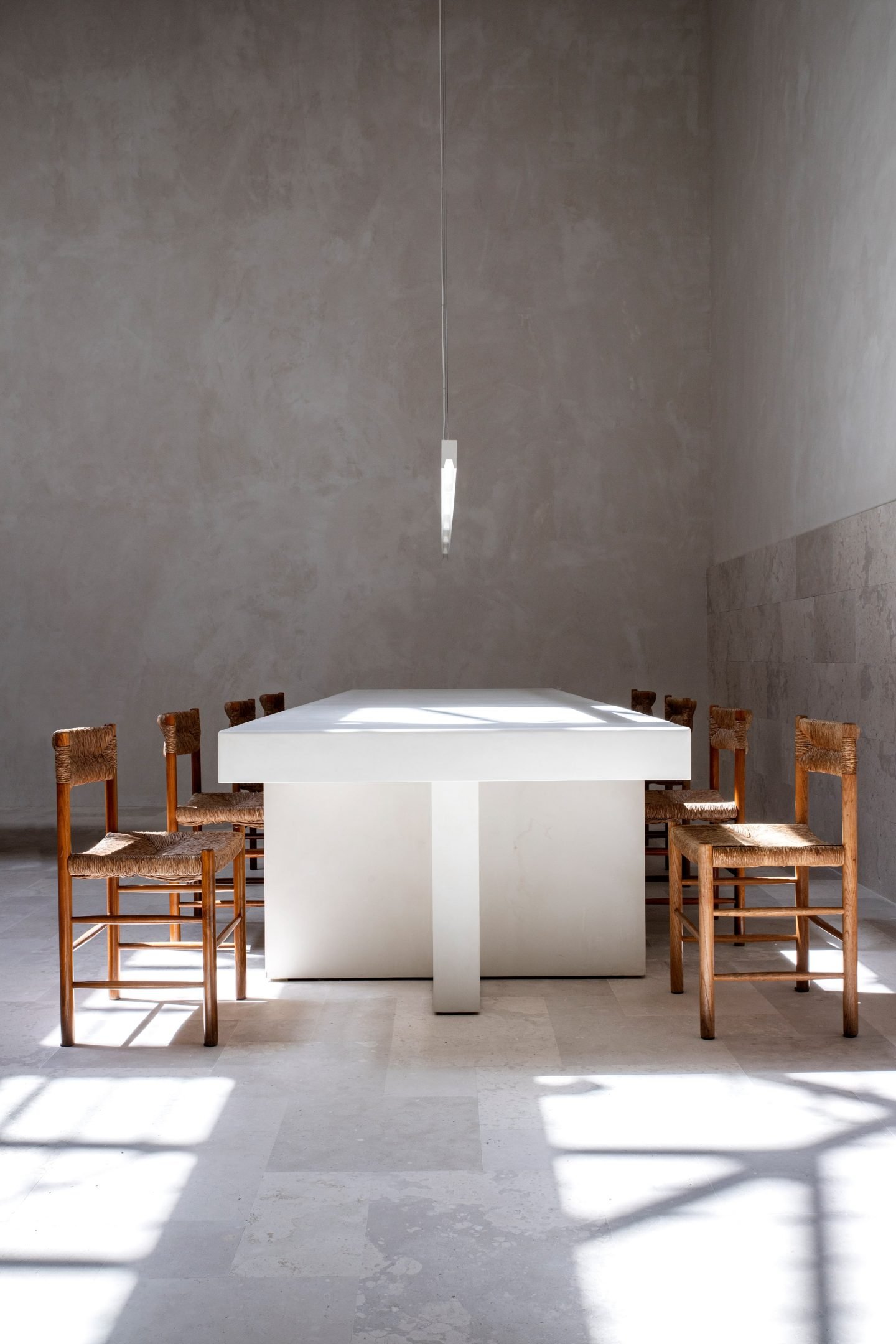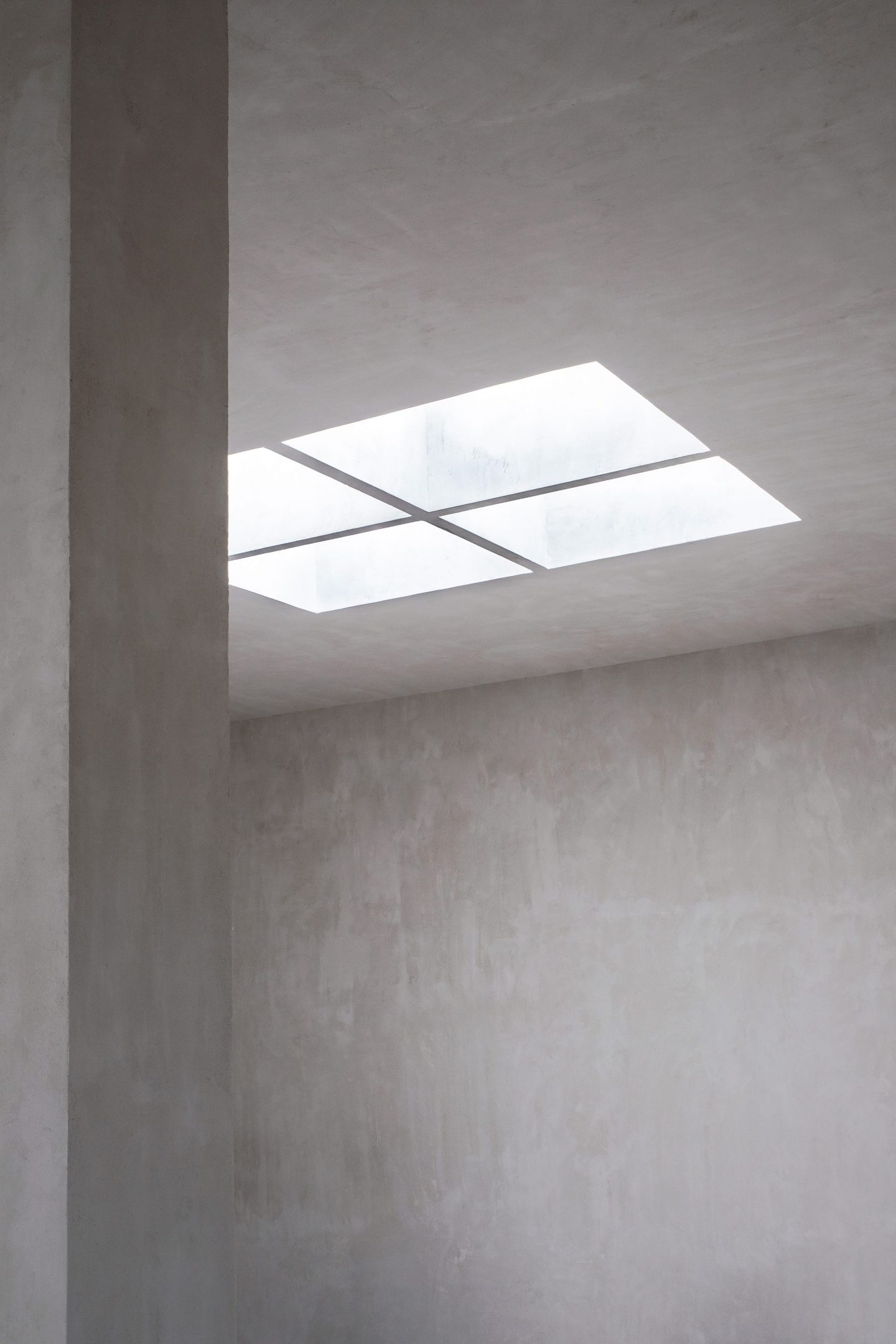 Here, Iker has brought his visions and values with a nod to his origins. "My father was born and raised in Mexico, because my grandparents had left Spain to live there," he shares. "At OOAA, we work with a wide range of references and from different cultures, but my aesthetic education is based on traditional construction and Mexican workmanship, in which the space emerges within thick walls and generous proportions," he continues. As his early design reference Ochotorena cites Mexican architect Luis Barragán, celebrated for his remarkable simplicity in his modernist designs and for his evocative houses built with vernacular Mexican building materials.
"I have a sensibility for empty spaces in which light and spirituality express themselves"
With further inspirations in designers Axel Vervoordt and Vincent Van Duysen, Ochotorena approaches architecture with a studied minimalist philosophy, based on the aesthetic values of simplicity, restraint, and adaptive functionality. "I have a sensibility for empty spaces in which light and spirituality express themselves," he says. Balance is something Ochotorena strives for and achieves with practiced ease. Poetic in their design, his spaces are subtle, with simple lines and handcrafted finishes. All is kept to a strict minimum, with decors limited to classical sculptural elements such as stucco. "Almost everything else is superfluous; ornaments are either rigorously taken care of, or they end up hiding the most beautiful emptiness," he adds.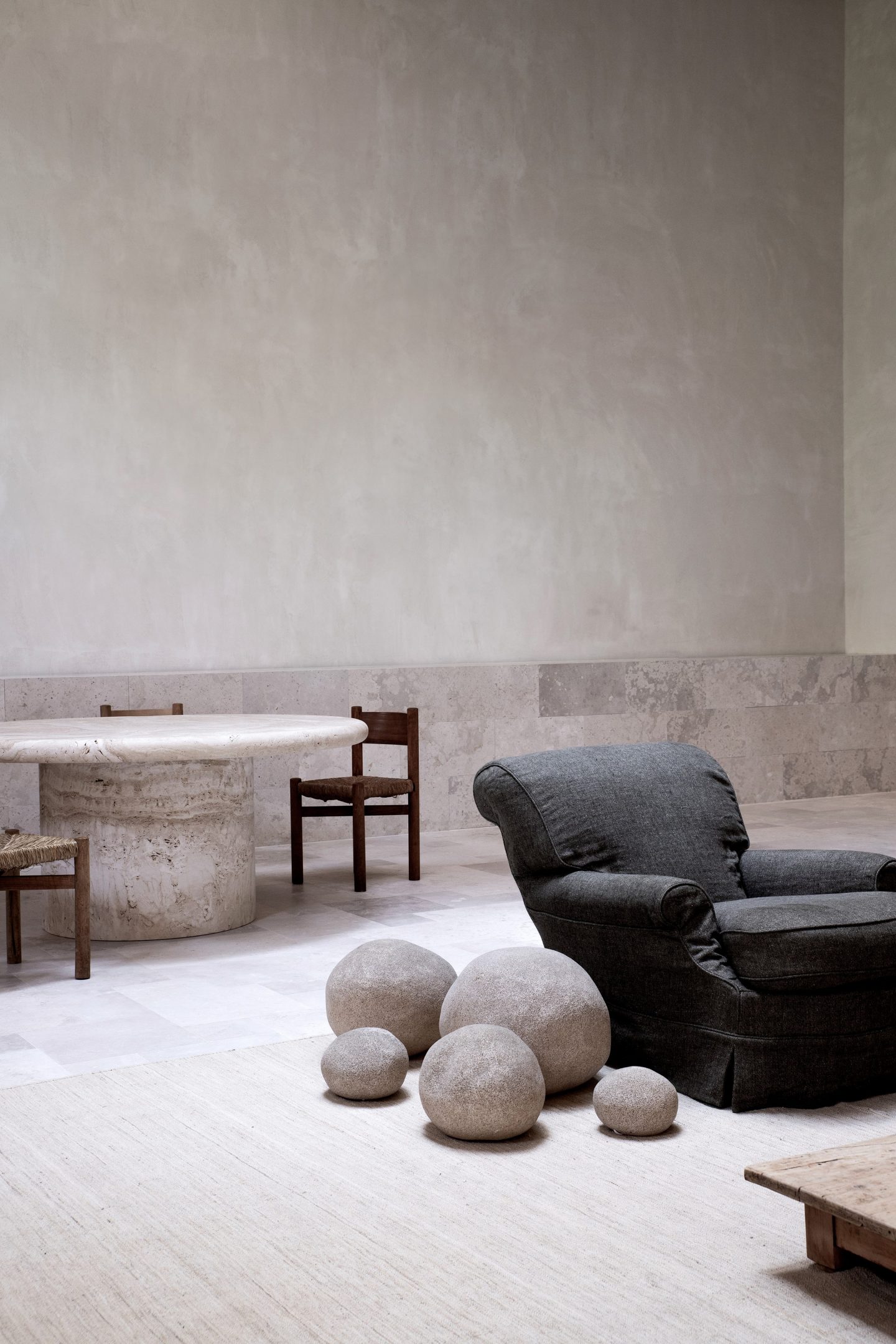 For his practice, the vision of the space, the choice of a finish, and the selection or design of furniture, are all fundamental elements that contribute to the project. "Monochromatic natural tones are the 'no color', they allow the expression of light, shadows, and air""Noble materials are especially important in the process, for they help you to feel the traditional construction, in which you can notice the human hand," he continues. One of the practice's recurring motifs is monochromaticity. With monochromatic architecture, different hues of the same color can cause various effects of weight and depth with startling effects. Ochotorena creates a color continuity between floors, walls, and ceiling, through the use of a variety of materials, textures, and shapes. "To me, monochromatic natural tones are the 'no color', they allow the expression of light, shadows, and air," he explains.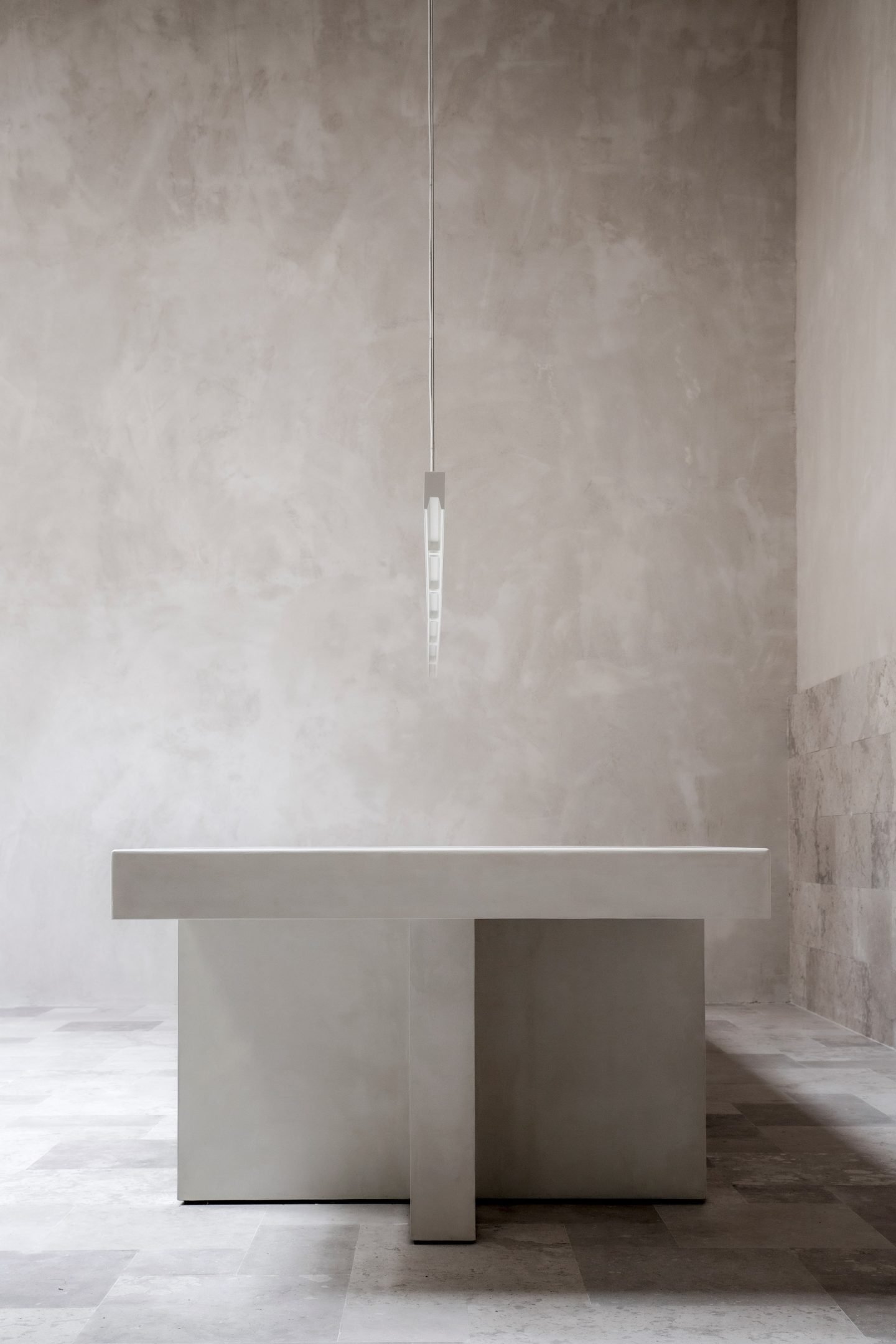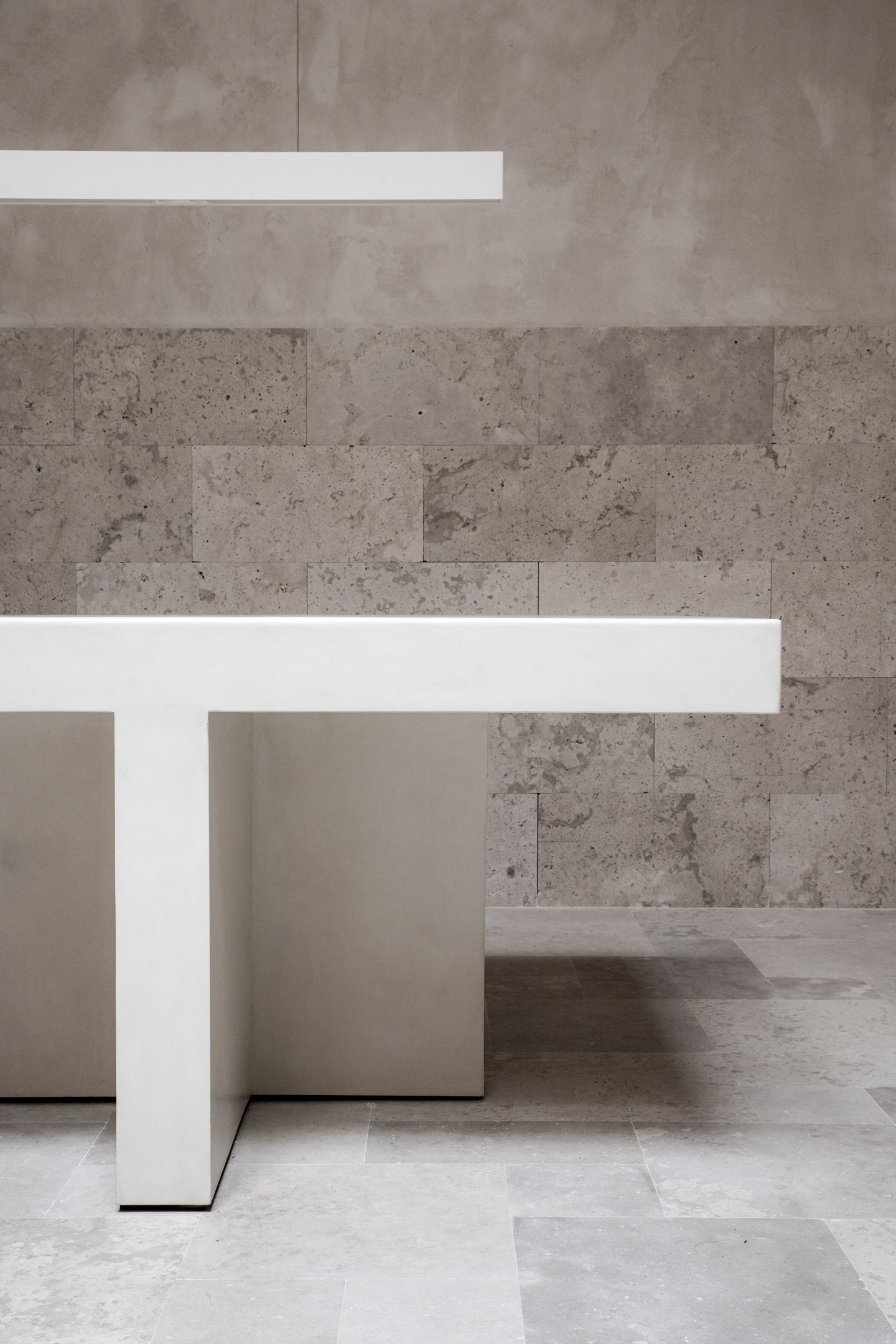 For the architect, all of the visual appearance of a space owes its existence to light and its maximization. "We pursue the unveiling of the light. Usually, it is expected to fill a house in a color salad; that only hinders the mind from perceiving the essence of a space and its light," he adds. His architectural mastery can be seen in all of his projects; from the apartment renovation 'Salud' in Madrid with its beige color palette and unique harmony of curved surfaces and straight lines, to the summer house 'Baleares' in Menorca, in which stone and wood, glass openings, and large monochrome walls reminiscent of old Mediterannean architecture create an intimate space in which to disconnect from the outside world.
"I wanted to create a temple to inspire refuge from the city of Madrid"
OOAA's own office fits like a glove in this context. Reflecting the contemplative attitude of his projects, the studio's ambiance is calming; textures and color connect everything in a delicate and ethereal design. "I wanted to have the feeling of coming into a space that is decontextualized from the city," he says. The harmony of light and space makes the experience of being inside it profoundly spiritual. "An oasis where time disappears and emptiness prevails. A temple to inspire refuge from the city of Madrid, and to work in silence." As we listen to Ochotorena, we are reminded of Luis Barragan's famous quote, "My house is my refuge, an emotional piece of architecture, not a cold piece of convenience".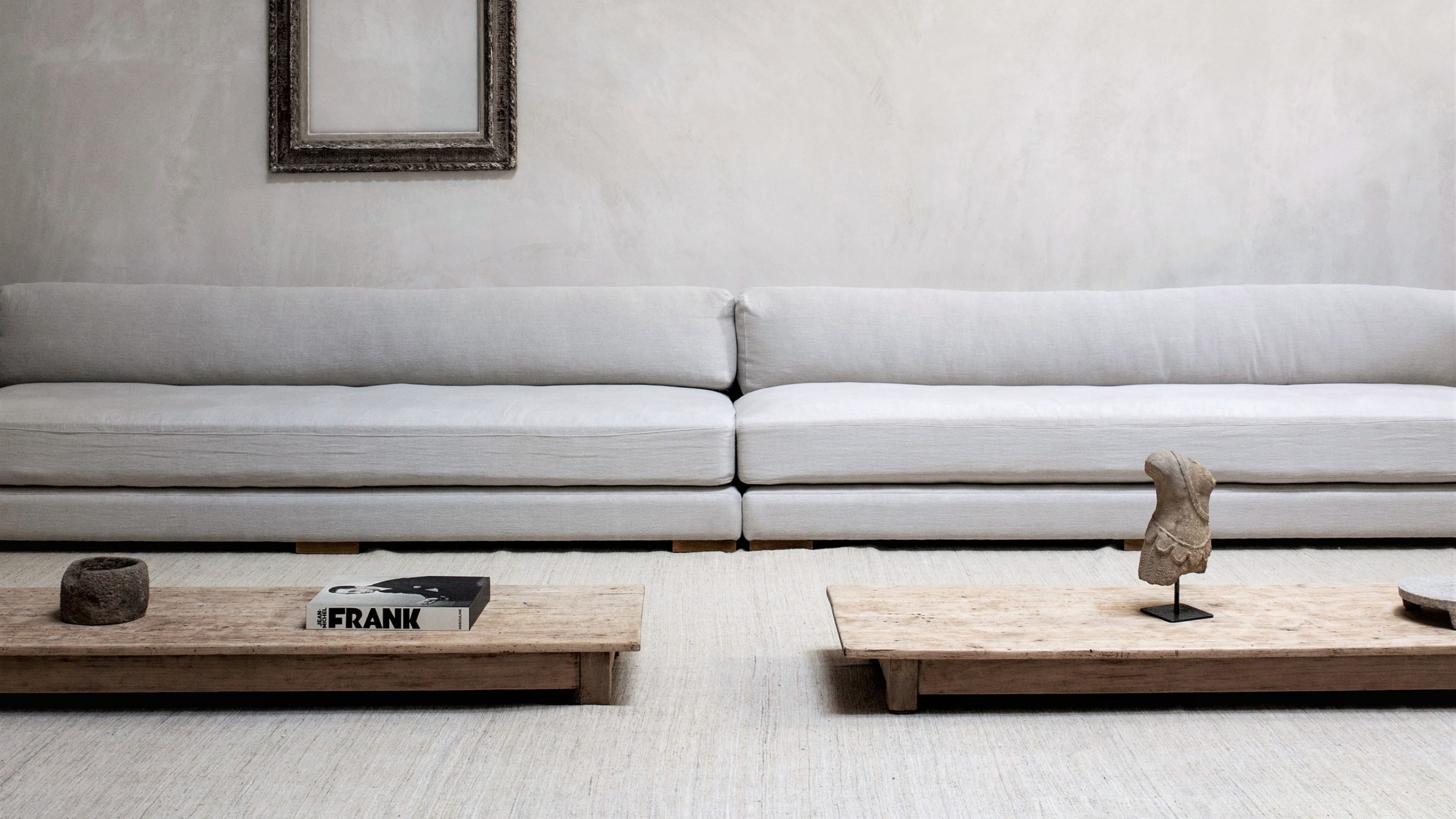 In his residential projects, Ochotorena strives for works of architecture that express emotion and serenity while highlighting the value of the unsophisticated—a return to the pre-technology home as the most ancient type of place to do with the fundamental aspects of life. "Residential is the most primitive and essential use in architecture, and our work has a primitive discourse too," he explains. "In our digital world, architecture and design look back to their origin. The imperfection, the natural, the unique, they all become attractive," he says, adding, "the industrialized processes are surely trying to offer this too."
"Sustainable architecture has more sense with traditional construction methods"
From a place of sanctuary, today, houses have quickly adapted into a container for multiple functions and technological solutions. Ochotorena does not chase the new and innovative; he hints instead at a reconciliation with our past and at a healthy coexistence with our environment. "Sustainable architecture has more sense with traditional construction methods; 'high-tech' generates a more uncertain environmental impact," he explains. "Luckily, there's a growing social awareness that a thick wall and a shaded window are more consistent with sustainability," he adds.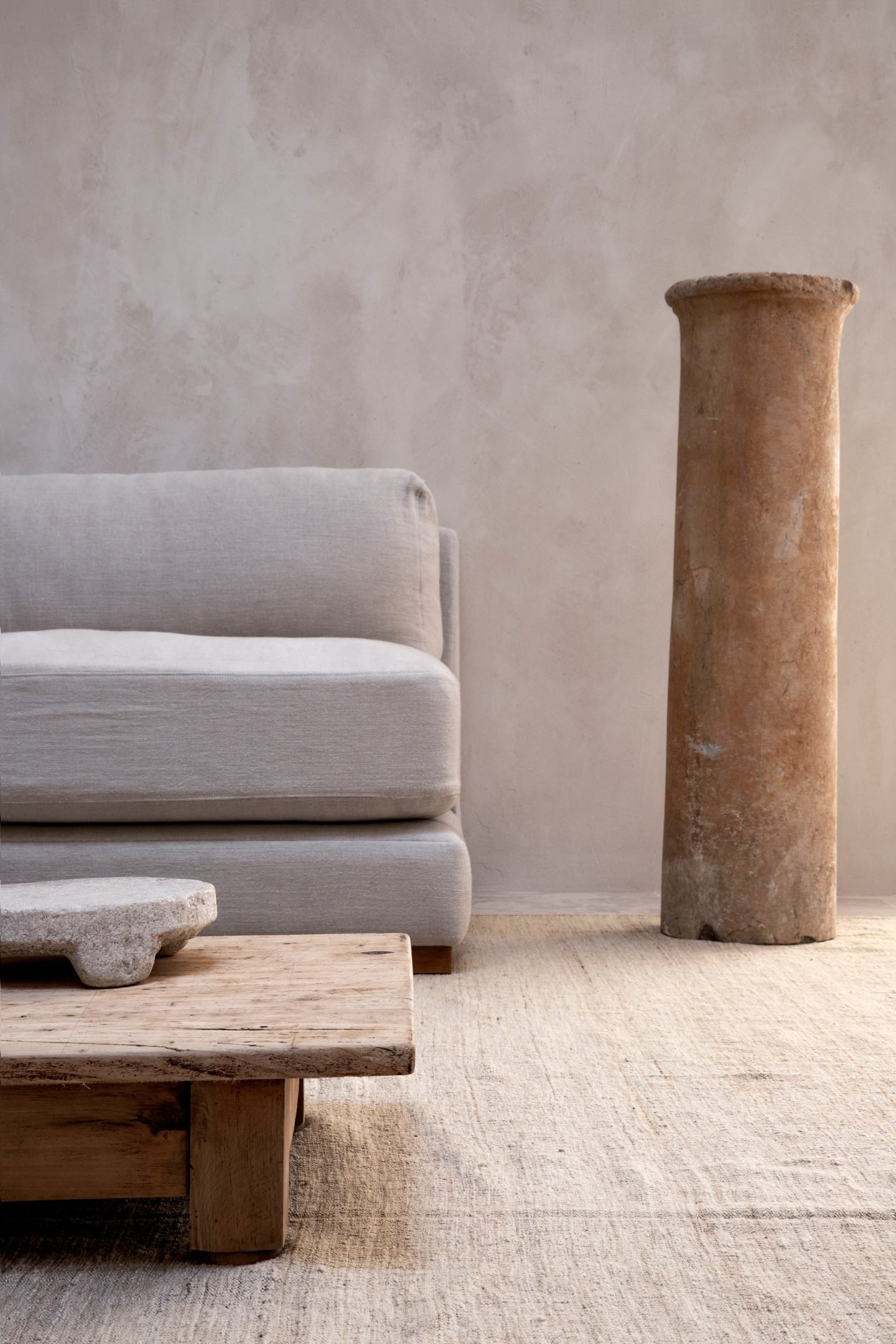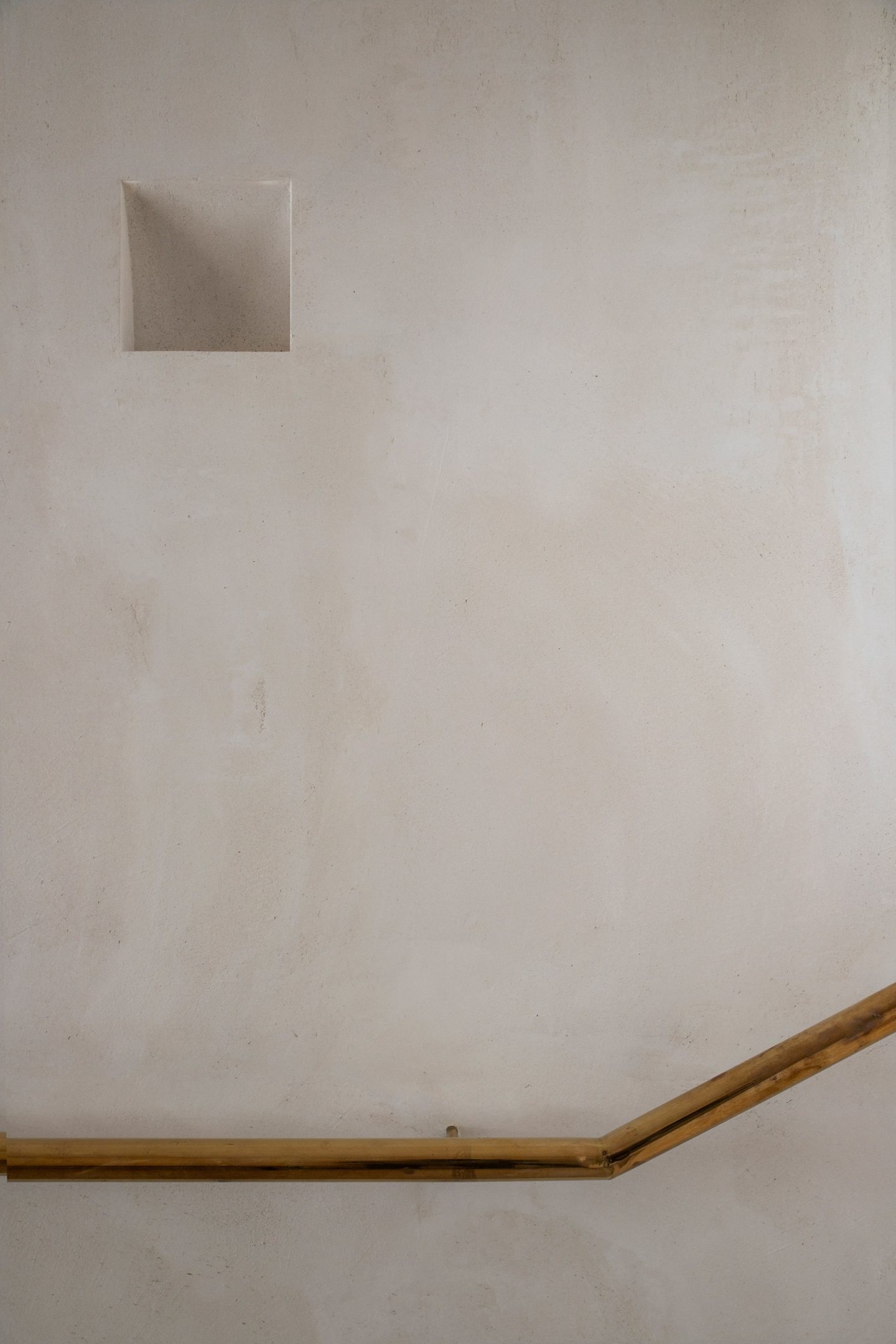 "The [COVID-19] pandemic has helped us to value the care and appreciation of a home even more, since people spend more time in it," says the architect. "[For the future], I envision houses with more personality"With the current epidemic changing the way we live in our own homes, how will his studio respond to the challenges and contribute to more desirable places to live? For Ochotorena, the answer lies in putting a more personal value on design. "I envision houses with more personality; new construction buildings, in which the developer leaves the interior empty for its inhabitants to personalize."
Ochotorena leaves us with yet another message of minimalism, and three books that are required reading for anyone interested in the emotional aspects of architecture that he so strongly defends: Peter Zumthor's Thinking architecture, Robert Venturi's Complexity and Contradiction in Architecture, and Jorge Oteiza's Existe Dios al noroeste.