As one of Berlin's most exciting young chefs, Vadim Otto Ursus is politely bringing his experience, thoughtfulness, and spirit to 'otto': his modest 19-seat venue where your dinner and dessert ingredients are picked from trees, fields, and forests in the nearby region of Brandenburg. In this new short documentary, director Paul Sonntag follows Vadim through his odyssey, capturing the pure grit, patience, and determination it takes to open a restaurant with uncompromising ethics.
After years of pop-ups and preparation, Vadim opened otto in December 2019 in a small space on Oderberger Straße, Berlin. The restaurant's philosophy is simple: it's about seasonality and regionality, and the aim is to be as self-sustaining as possible. It is not only about what is on the plate, but also how it got there. Central to this ethos is the relationships Vadim and his team have with local dairy and vegetable farmers and small-scale agriculture producers, who often focus on just a few specialties. "For me that is the only logical thing to do," he says. "We want to be involved in the whole process: putting the seed in the ground, harvesting it, and helping to keep the field clean, for example." Many foraged ingredients make it into otto's kitchen, such as wild herbs, berries, and flowers. "It's always a pretty good reflection of what is growing at the moment in the countryside, and we like to leave things quite pure."
Having a close relationship to the people who produce the food or products you consume is the most important thing for Vadim. "It's a lot more work and a lot less choice—as opposed to going to the market and ordering cases of produce to be delivered the next day. But it is what we should be aiming for: to use what there is, and have a proper understanding of what we're eating." Vadim's connection between countryside and city is translated through his restaurant, where high-quality ingredients are transformed into exquisite dishes that exemplify the earthy terrain of Berlin's surrounding landscapes. "Since I started cooking, it was always very important for me that I cook what's around me," he says. "So we try to bring ingredients as natural as possible onto the plate, in a way that is sort of rustic and fun to eat."
"I love what's happening around the table. It's about sharing the moment and sharing plates"
Vadim has a calm and modest demeanor; perhaps the antithesis of a chef's stereotype. At just 28 years of age, he has some impressive culinary experience under his belt. He has cooked at multiple Michelin-starred restaurants: under René Redzepi, Danish chef and co-Having a close relationship to the people who produce the food you consume is the most important thing.owner of the famed Noma, at Redzepi's seven-week pop up in Tulum, in Mexico, as well as Maaemo, a three-starred Norwegian restaurant in Oslo, and LOCO, the modern dining room in Lisbon, Portugal. While he is appreciative of his time in these prestigious places, Vadim does things a little differently in his own kitchen. Notably, he takes a seemingly more relaxed approach: "I've worked in restaurants with processes like using tweezers to plate up, but for me it's not about perfection," he says. "It's a little bit ridiculous to think that you can achieve perfection by cutting an immaculate shape out of a vegetable that looks different every time."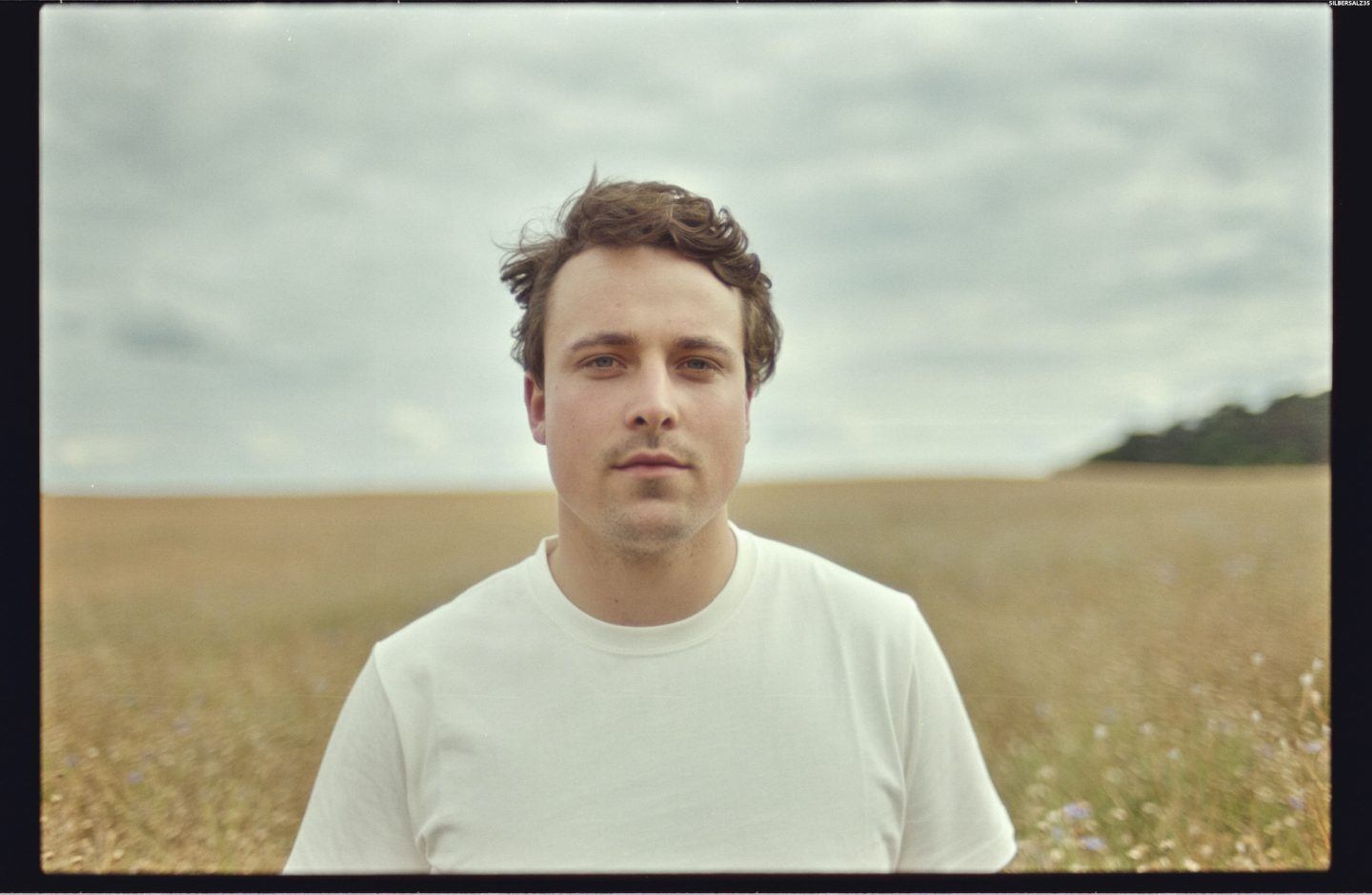 "It's ridiculous to achieve perfection by cutting an immaculate shape out of a vegetable"
10 years ago, when Vadim was a teenager, his father bought a dacha, a little cabin in the German countryside approximately 1.5 hours from Berlin. "During my apprenticeship I went there on the weekends, instead of going to parties. Okay, sometimes I still went to parties," he laughs. It was here that he first began foraging, an enjoyable pastime that garnered the chef a greater awareness of his surroundings. Some years later, Vadim built a test kitchen on the family's plot of land, where he visits every week to see what's growing or what can be foraged for the restaurant. Now, the test kitchen operates as a full production kitchen: "We get the big jobs done over there, like testing out new dishes, pickling, fermenting, and preserving," he says. "And then we take those things over to the restaurant and combine them with fresh ingredients we get straight from the farmers."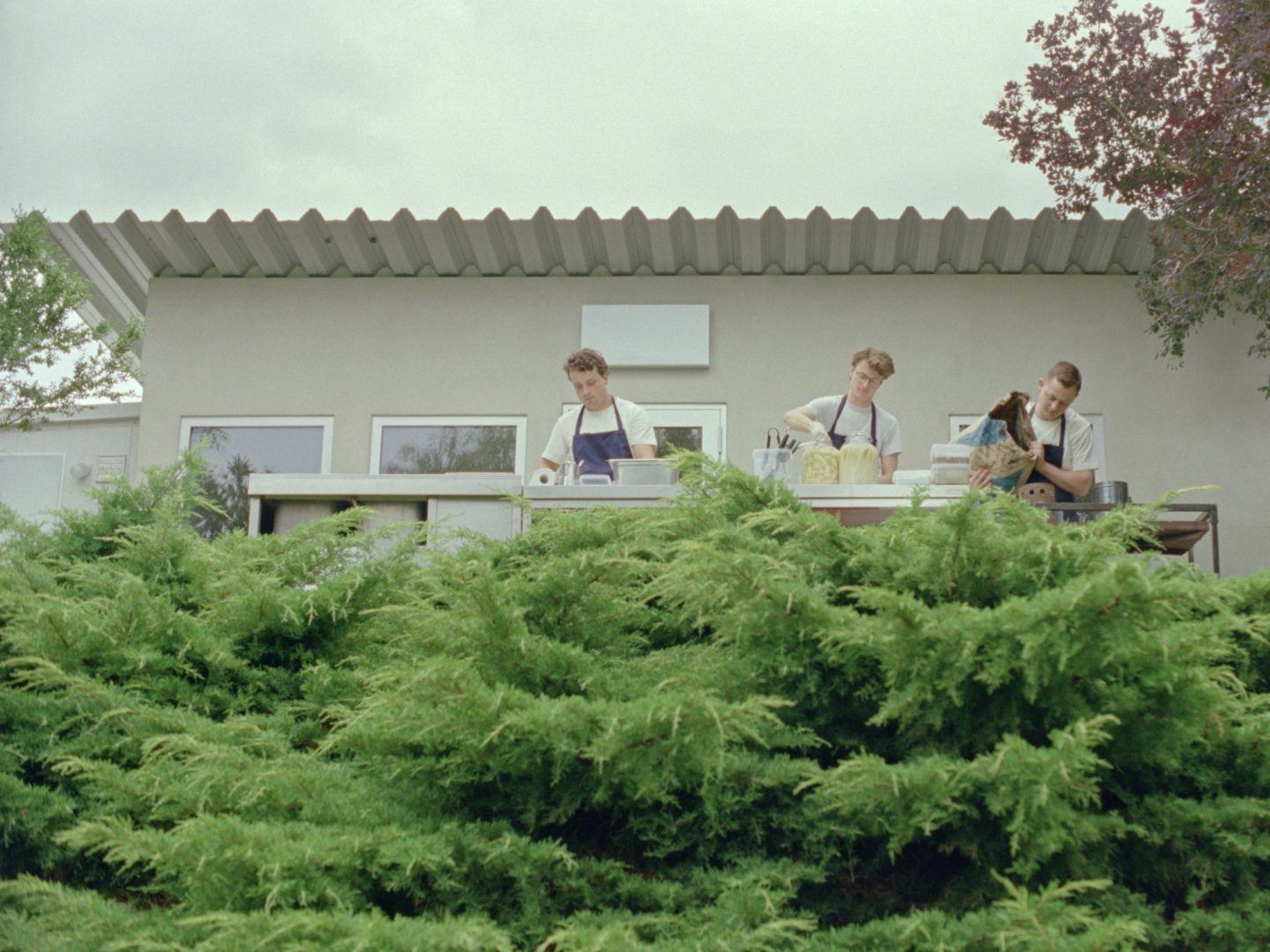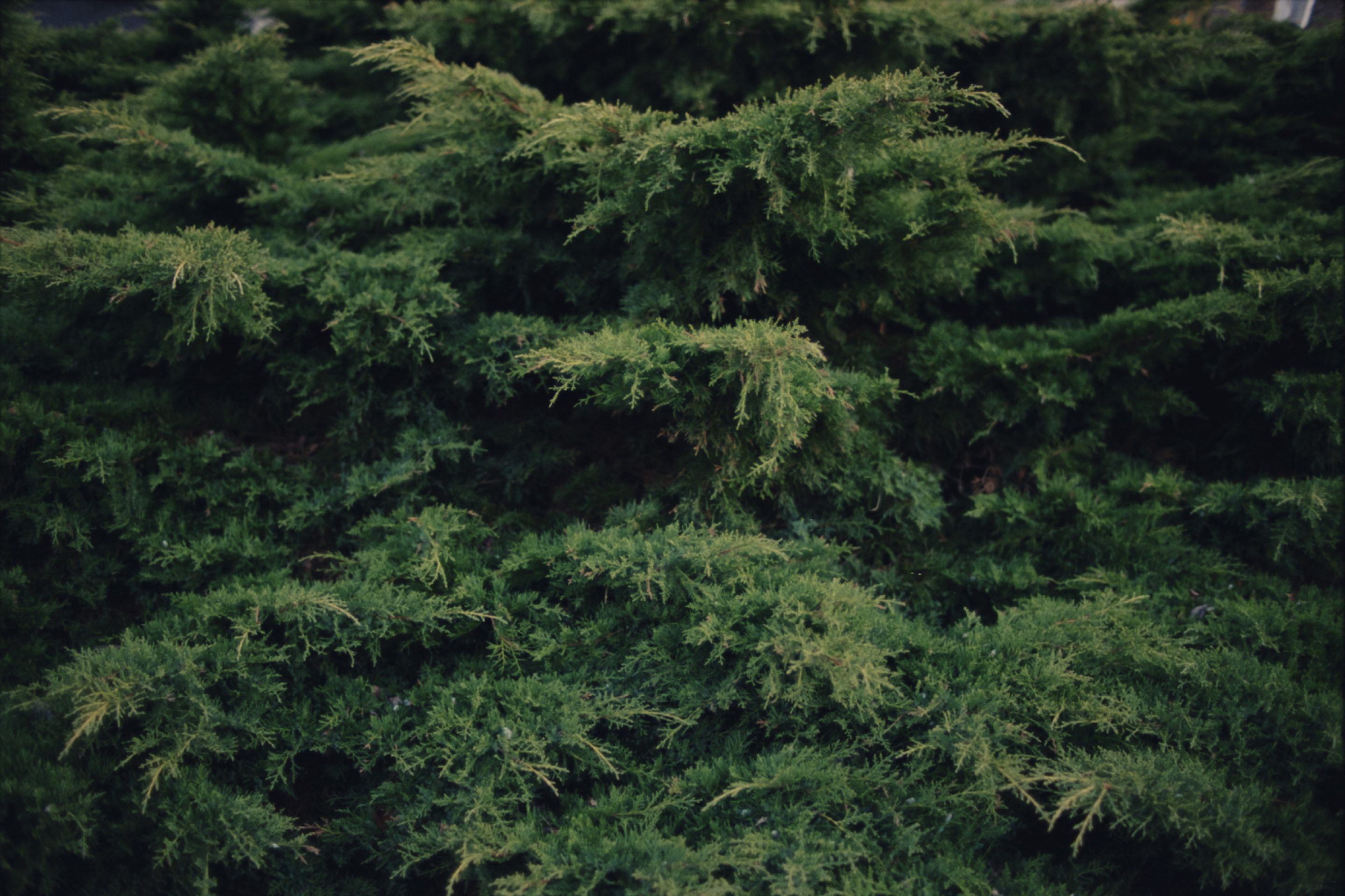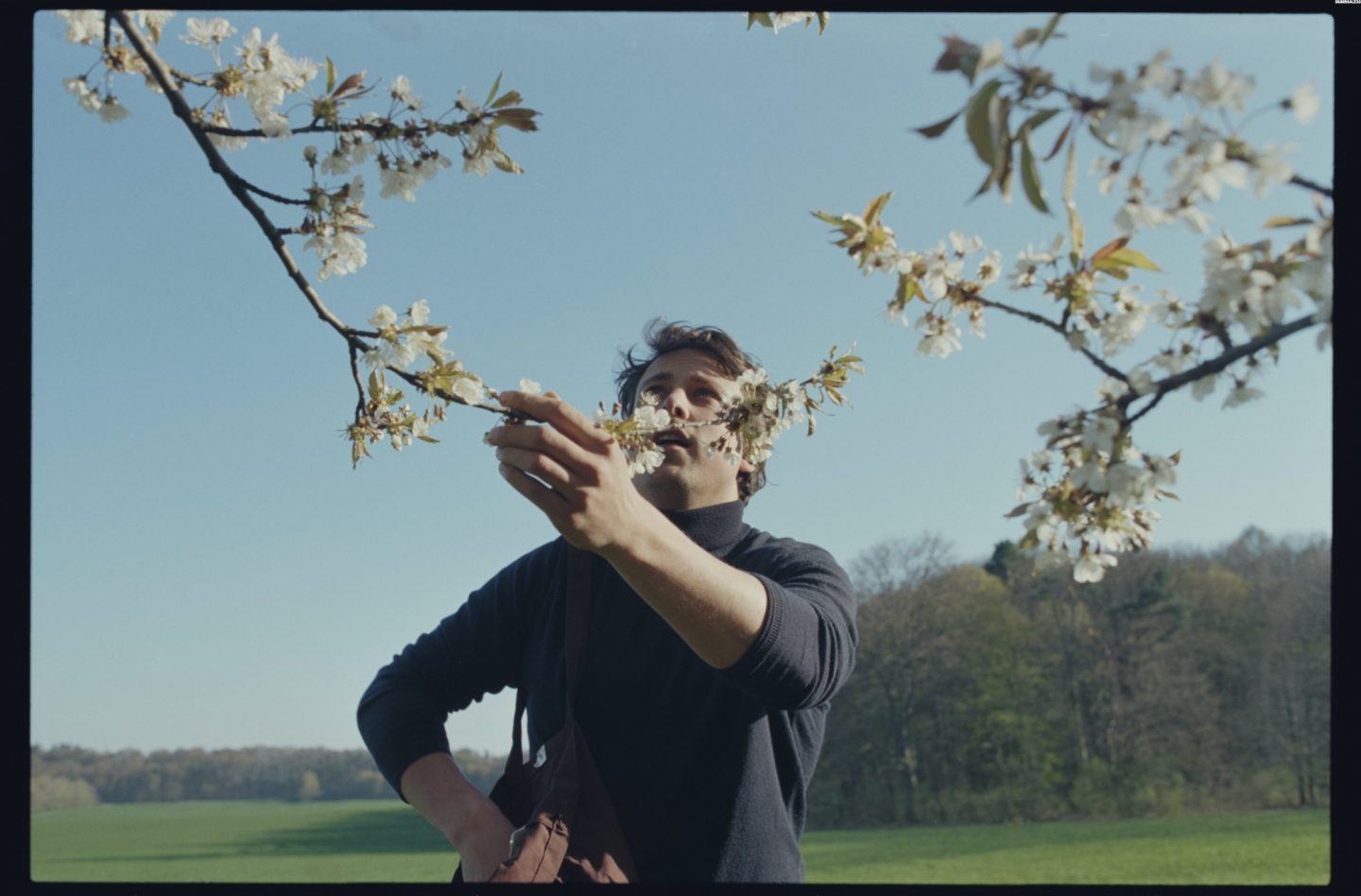 The close-to-nature feel of the test kitchen—which looks out to verdant countryside—is reflected in the way Vadim cooks: intuitively, and with a no fuss attitude that goes with the pace of the seasons. His style of cuisine dodges typical gastronomic categorization, instead blending elements of Vadim's experience. "We work with regional produce in Berlin In recent times, just about every venue in the gastronomy scene across the world has had to reimagine their dining experience and Germany, but it's not a German restaurant. It's quite international," he says. "People from different countries work here, we use techniques from cooking practices all over the world, and we focus on the ingredients that are around us." This is a restaurant with charisma. "I wanted to build a place for people to come together; where we can share our ideas of how to approach food, and create social moments around the table," Vadim explains.
The space itself is pared-back and functional: raw concrete walls with an open kitchen are offset by simple furnishings like wooden tables and chairs and low-hung lights; an ode to the essentialism that is indicative of Vadim's goal. "I look at it like a great opportunity for cultural exchange," he says. "We have a tiny space, so it's very personal—on a really big day there's still only 20 to 60 people who walk through the restaurant. So you have a great connection to everyone," he says. With this, the restaurant becomes an example of interpersonal exchange and a shared love for good, honest food.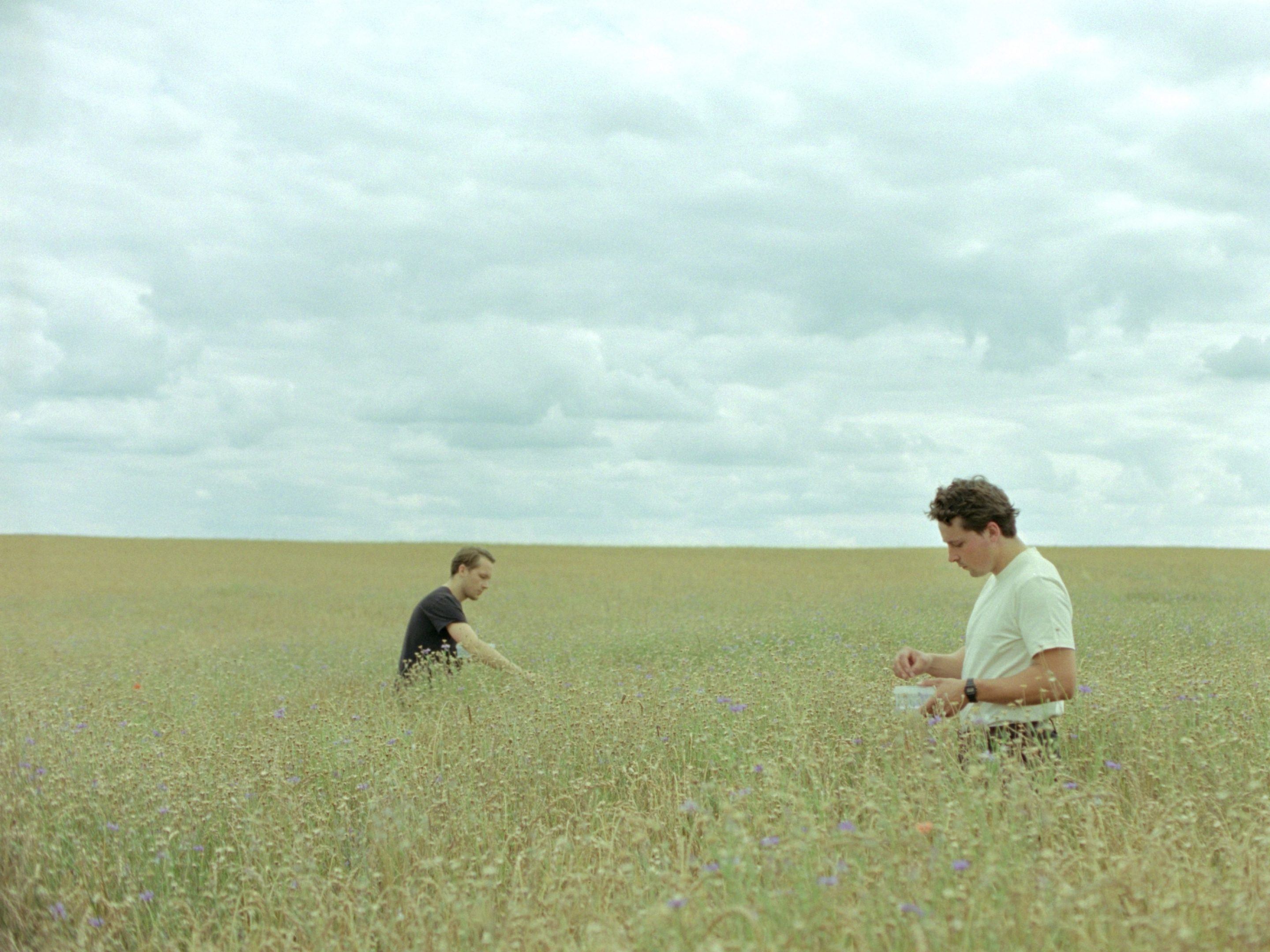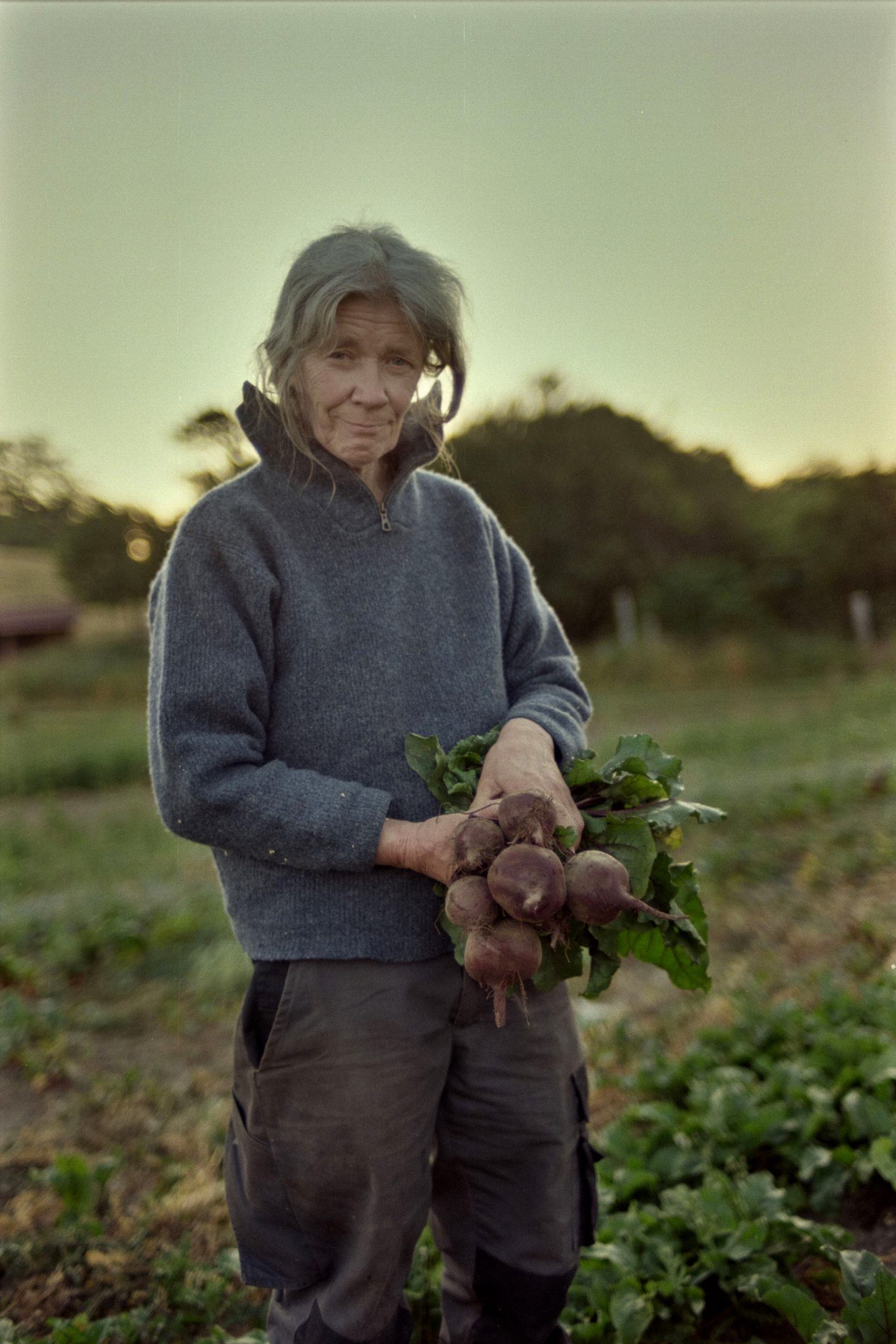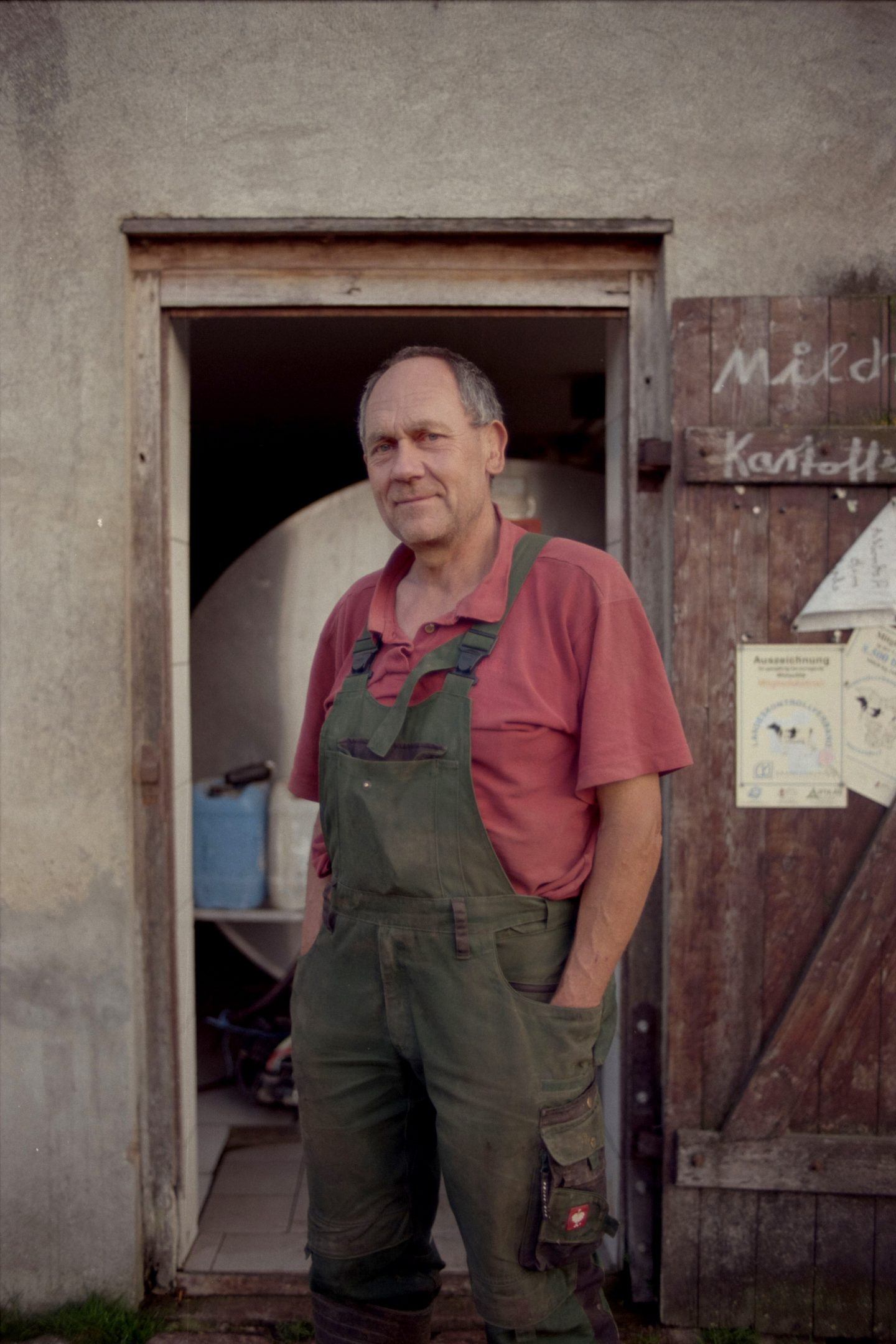 "It's quite a funny and challenging time to have a restaurant, especially because of the COVID-19 virus"
Shunning dishes that look like works of art in favour of simple plating, Vadim prefers to use ingredients in their entirety, often garnished with a huge handful of dressed fresh herbs on top. Plates jangle with color and flavor: for dessert, guests can presently enjoy a raw milk sorbet, with all of the flowers of the season: marigold, cornflowers, elderflower, three different types of roses and cherry blossom syrup; a refreshing foil to the complexity of flavors used in Vadim's main courses. The only dish that stays on the menu however is the starter of bread, butter, and pickles; a seemingly simplistic appetizer and the chef's favourite dish. "It's a really nice sourdough bread," he smiles. "We infuse the butter with buckwheat Koji, so there's a lot of live bacteria and the fermentation process ripens the butter in a really nice way. It's served with a variety of three to four different pickles from our basement in the countryside. As easy as it is, it's something I always like to start the meal with."
In recent times, just about every venue in the gastronomy scene across the world has had to reimagine their dining experience as a result of the global COVID-19 pandemic. With business all but disappearing overnight, the challenge has been to continue to provide a low-contact experience that's still meaningful. "It's quite a funny and challenging time to have a restaurant, especially with what's happened to cities because of the virus. But it has felt so good to have every person who works here, 100 percent behind the place; trying to find a solution of how to deal with the situation." Within the space of one week, the team set up a whole new business model during the pandemic. "Everybody had to take on a different responsibility in a new and stressful way, and they all went one step further than they had to. This is what made it really nice in the end."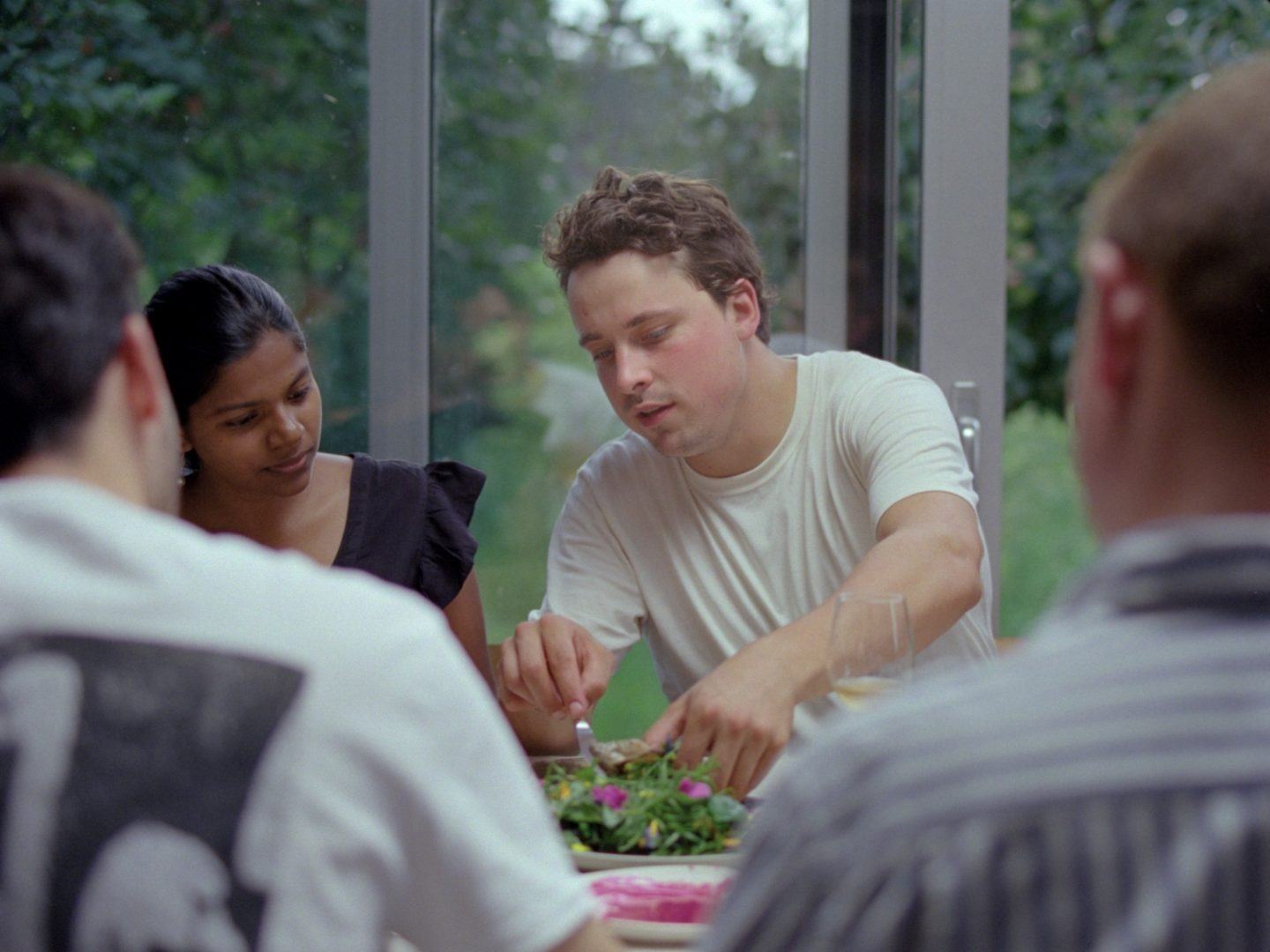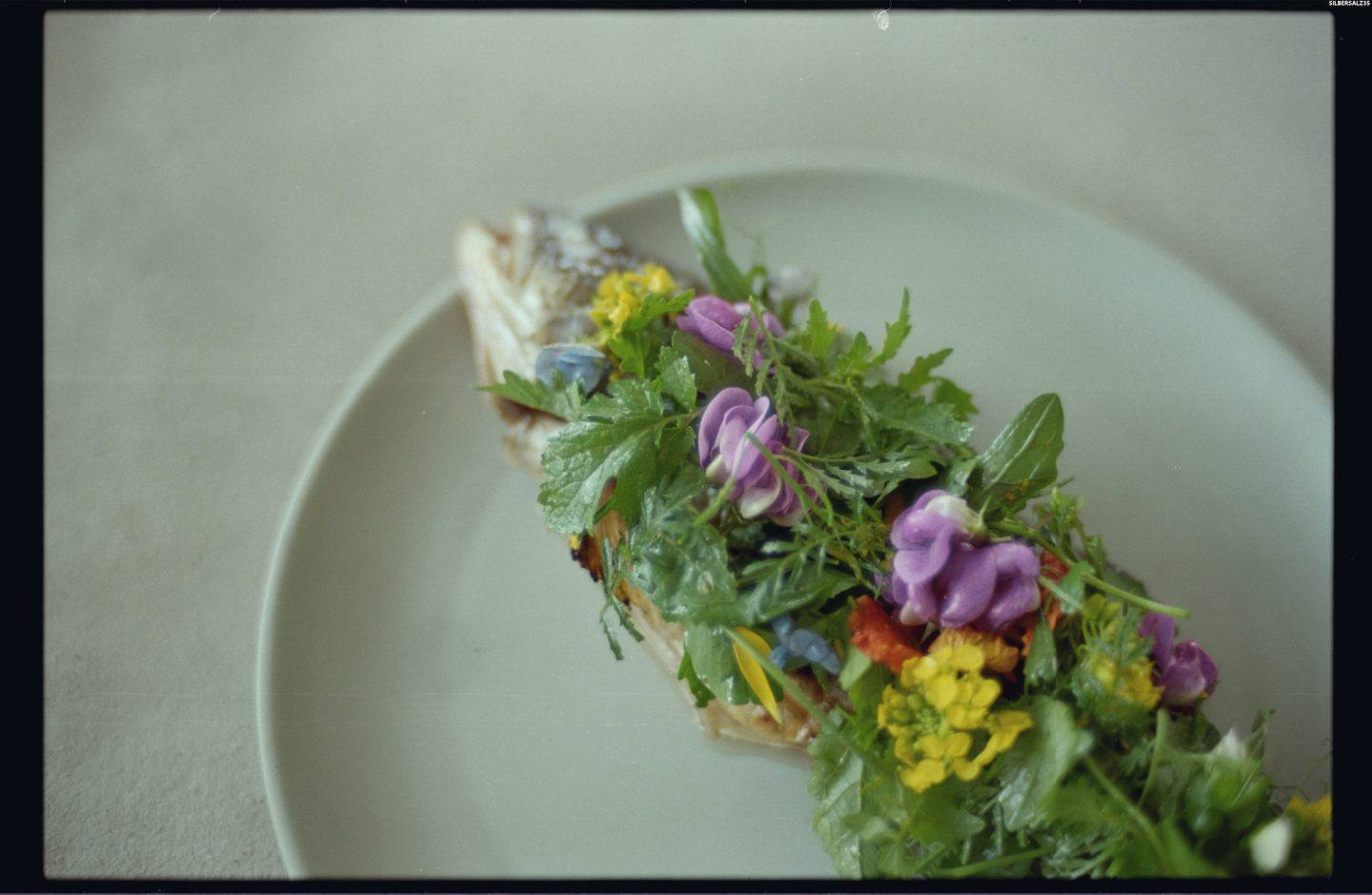 The restaurant is named after the chef's middle name. "But I chose it because it's easy to remember, and it sounds quite down to earth. While I was traveling, I would tell colleagues in other kitchens where I worked, 'Hi, my name is Vadim'. It doesn't matter if it was Portugal, the Faroe Islands, or Mexico, nobody could remember the name. But with Otto, everybody got it." The video in this feature presents an intimate look behind the scenes of a chef's approach to farm-to-table dining, and is a testament to his creative intellect. "I just love eating," Vadim quips. "And I love what's happening around the table. It's about sharing the moment, and sharing plates—and I want it to happen in the most natural way possible, because for me the most important thing is that the guests are satisfied." For more information about otto, click here.