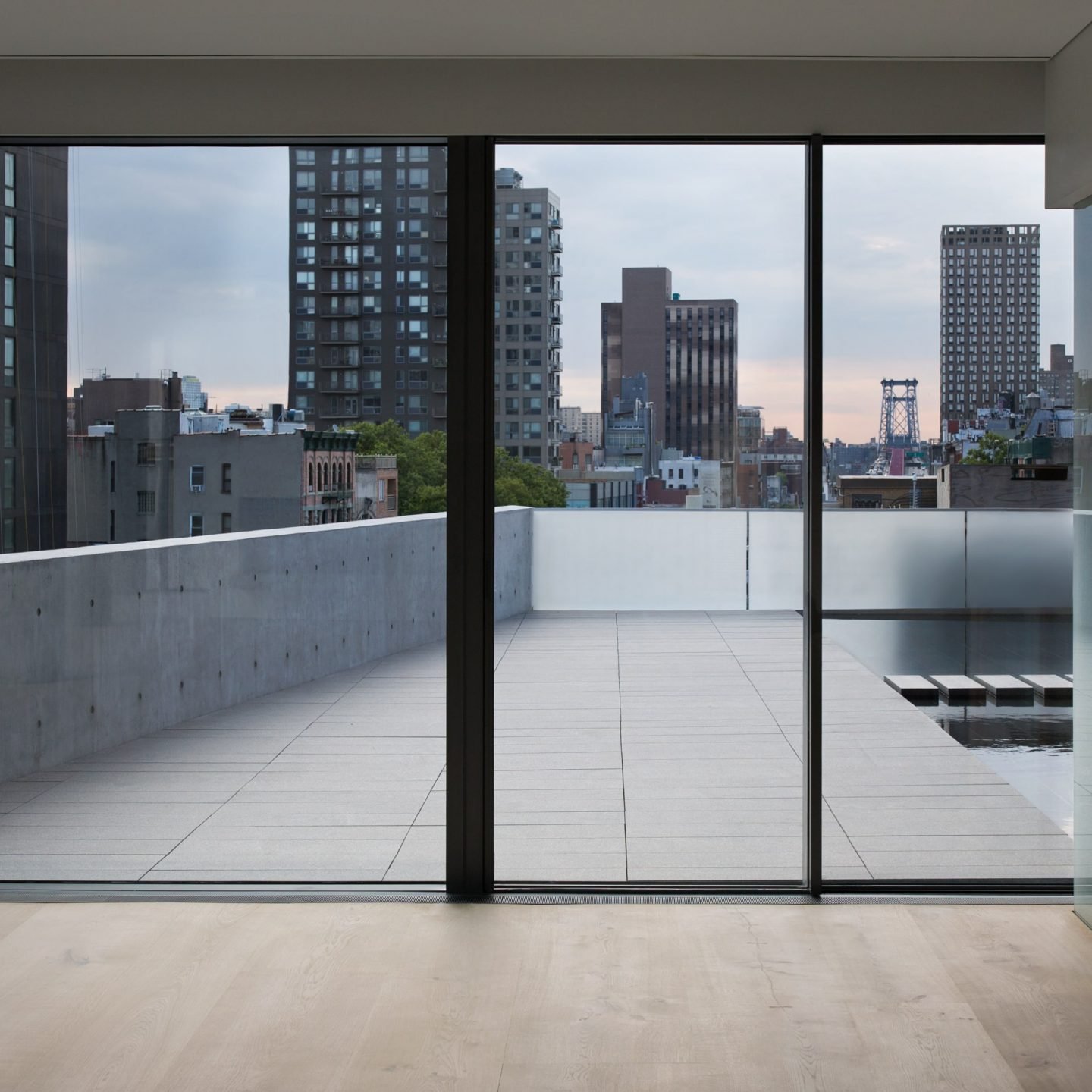 Tadao Ando's Minimal New York City Penthouse Photographed By Eric Petschek, With Interiors By Gabellini Sheppard
In New York's Lower Manhattan, famed Japanese architect Tadao Ando has designed a seven-story residential complex, the penthouse of which features expansive rooftop terraces and an internal spiral staircase. The interior of the penthouse was designed by New York studio Gabellini Sheppard.
In these images taken by interior and architectural photographer Eric Petschek, the sleek home's central characteristics are apparent, with a restrained material palette and ultra-refined detailing and execution. "The photographs pay homage to the pared-back palette by capitalizing on the generous amounts of negative space afforded by the 5,600 square feet of interior area," explains Petschek. "The quiet drama of the space is echoed in the photography with the subtle interplay of light on the rich materials."
The comparably large outdoor area, which is spread across three floors, features an outdoor kitchen and a granite stone fireplace on one level, and a carved granite soaking tub, a reflecting pool, and an outdoor shower on another—all designed by the architect himself. The penthouse's interiors present white walls, Danish oakwood floors, and stone and steel surfaces. Ando won the Pritzker Architecture Prize in 1995 and is world-renowned for his projects; he described the New York penthouse as "a very quiet piece of architecture" in a movie about the building.