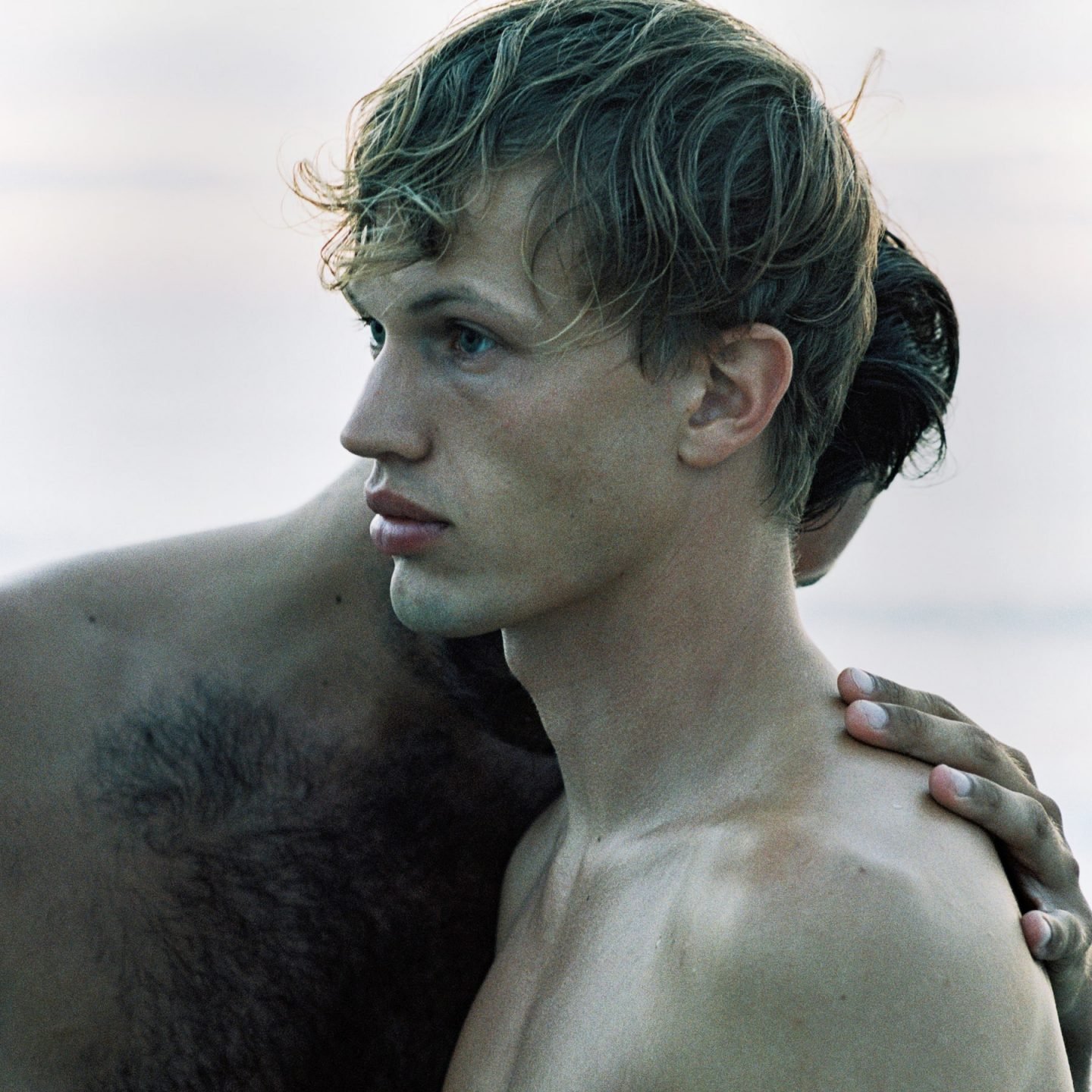 This Time Tomorrow, David Van Dartel's Stirring Portrait Of Male Friendship On A Dutch Island
Dutch photographer David van Dartel's newly released print publication This Time Tomorrow presents a tender portrayal of the deep connections our friendships provide, in a cinematic ocean setting in the waters of Vlieland, an island belonging to The Netherlands.
The book contains work from his 'On Vlieland' series, a reflection on his life spent with friends in nature. "From an early age I have been fascinated by the Dutch Islands," van Dartel explains. "The island offers stunning scenery, giving one a sense of discovery and adventure. Something that has always appealed to me. The Island's isolated location represents a feeling of wilderness, a perfect place to project all of my fantasies onto." The title of the book refers to the sense of freedom he experienced on the island.
Having grown up in a small village in Overijssel, van Dartel's love of portraiture and landscape photography evolved naturally while he explored the fields and forests around him. His visual aesthetic is gentle yet atmospheric, with emotive photographs that depict the power of intimacy in our relationships. "Since there is more time to contemplate, space has opened up to reflect on everyday practices and living standards, and, subsequently how our way of living has an effect on the natural world," he says. "This is something me and my friends have been experiencing for 10 years now, and is what I documented in the book. This time tomorrow, where will we be?" he asks. This Time Tomorrow is published by Mendo and available for purchase here.