Name

Project

Movimento & DAO Archviz x Dutch Design Week

Images

Words
Design collective and online platform Movimento has teamed up with visual artists DAO Archviz to create their own virtual vision on modern design products, as physical participation to Dutch Design Week was made impossible because of the COVID-19 outbreak.
"We created a series of scenes with a common theme: rising up from the rubble," Movimento tells IGNANT. "We believe it's our duty to keep moving forward for the whole design scene." The virtual exhibition reflects on the new reality created by the Coronavirus pandemic and depicts a visionary escape from the surrounding negativity to an imagined, mystical world of regeneration. "We are all concerned about what awaits us in the future, we are separated by the quarantine and distancing rule. We are scared; will the society crumble?" asks DAO Archviz. "We wanted to tell a story of loneliness of eternal artifacts in a crumbled civilization. And yet leave hope that, despite any obstacles, one day we will rise from the rumble and once again unite at the same table."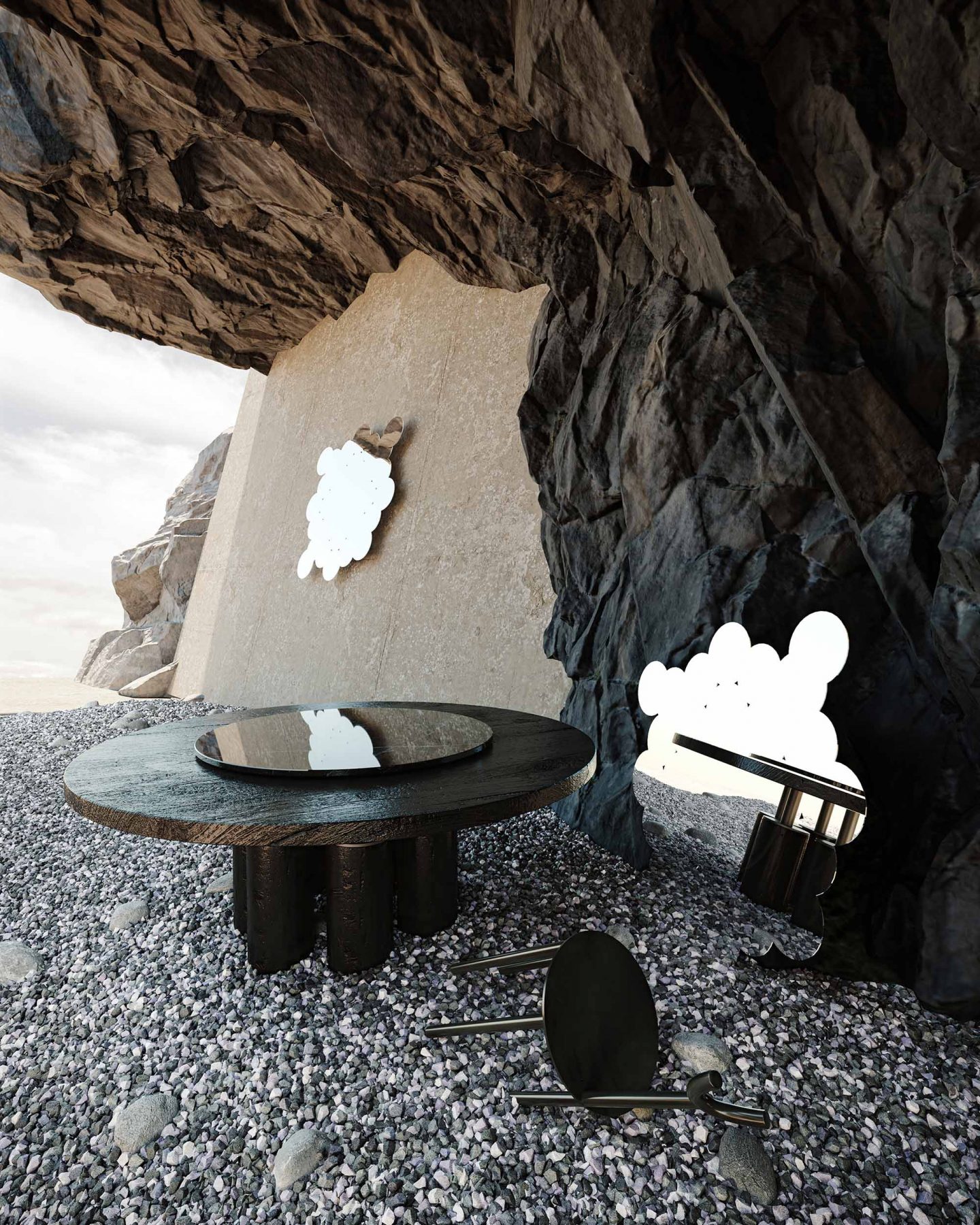 With an overarching primordial and maritime theme, the exhibition engages with a vast array of fascinating subjects, including civilization, human-nature relation, and the future of design. "Everything new begins with rivers, seas and oceans. The Live itself began in water. History of all humankind more or less connected to water and waterways," explain DAO Archviz. Hailing from all over the world, the pieces featured in the project are set within extraordinary settings of exaggerated and surreal architecture, featuring contrasts of textures and materials. "The main idea was to show young and brave products that embarked the coast to meet the amazing new world of design," adds the studio. Featured designers include Istanbul-based studio Wangan, Scottish studio Walac, Baltimore-based designer duo Crump and Kwash, Italian designer ASATA, and many more.