Danish furniture company Carl Hansen & Søn has been crafting beautiful, modernist furniture that champions simplicity, aesthetics, and functionality for over a century. Here, we showcase some of their latest interior pieces that have been created in collaboration with some of the world's most renowned designers.
The selection includes the 'CH78 lounge chair' by iconic designer Hans J. Wegner, which was first designed in 1954. Over 60 years later, the chair remains a visionary example of Wegner's craftsmanship; he has emerged over the decades as a driving force in the international success of the Danish Modern design movement. The chair, which was nicknamed Mama Bear, is a light-colored lounge chair with a solid upholstered frame.
In addition to this is the 'RF1903 Sideways Sofa' by Rikke Frost, an asymmetric sofa that combines classic materials with a curving shape. Its purpose is comfort: "Communication is being challenged by tablets and other digital equipment, so I wanted to make a sofa where it feels more natural for people to talk to each other," explains Frost of her vision. "Many sofas require you to sit straight and turn your head to the side, instead of turning to face each other. I wanted to create a sofa where you sit sideways, as this encourages more natural conversation."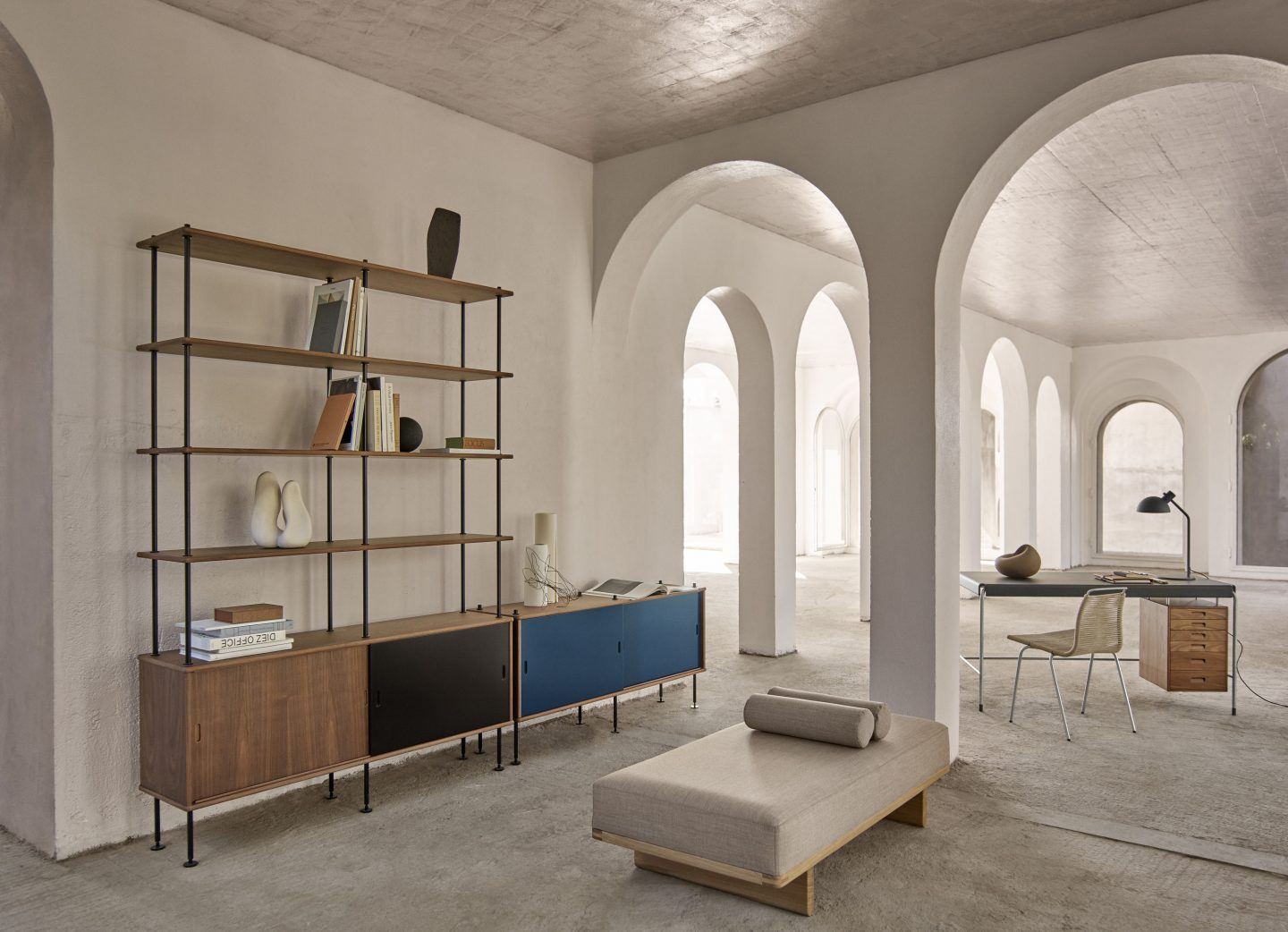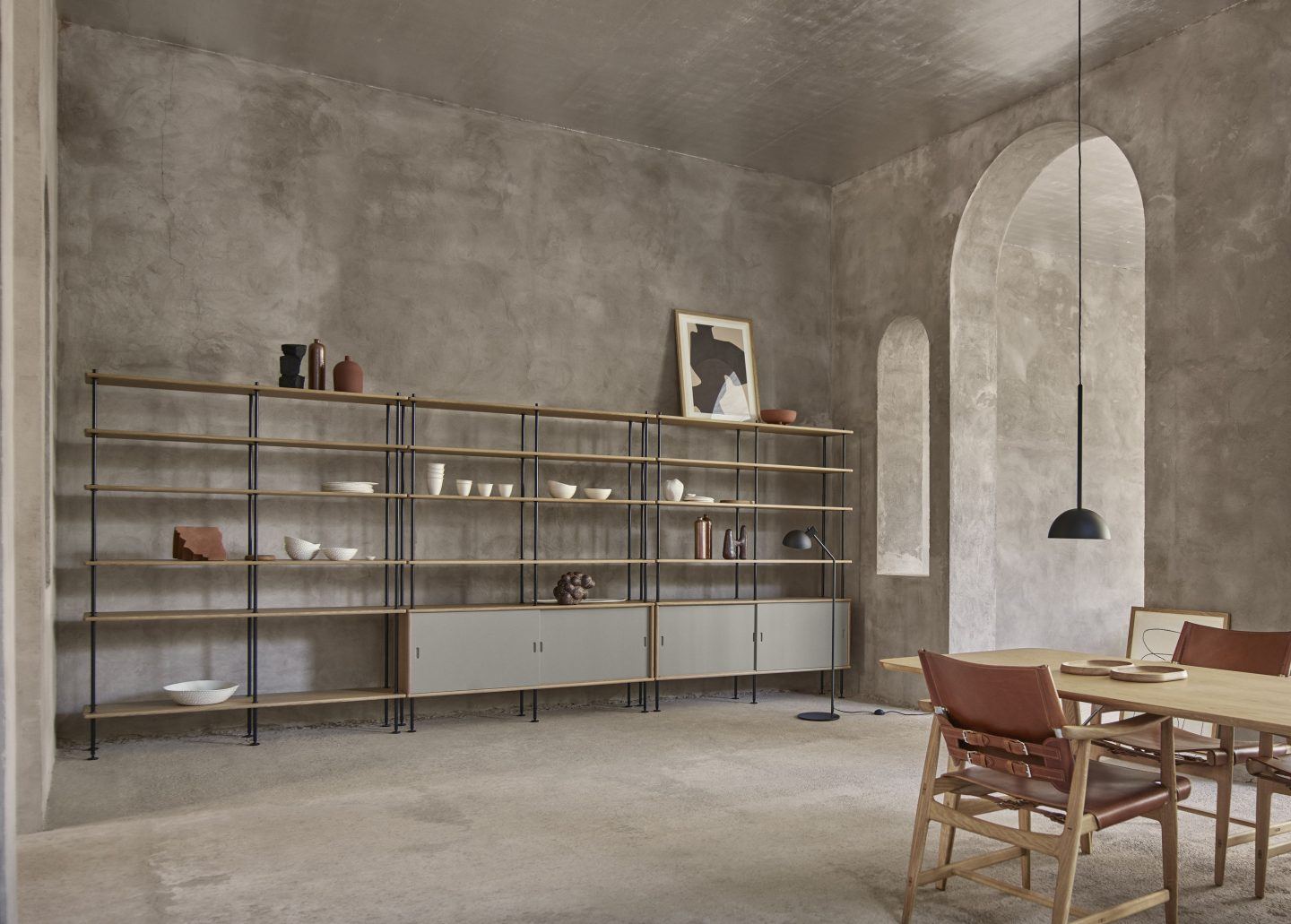 Thirdly, the 'BM0253 shelving system' was conceived by Danish furniture designer Børge Mogensen. It is a flexible and multifunctional shelving system that embodies simplicity and minimalism, and can be assembled using a frame made from cylindrical metal bars of different lengths. One can combine them in different shapes according to the user's needs: it can function as a bookshelf, storage unit, room divider, or a ledge to display sculpture and design objects.
Lastly, the 'ND54 High Chair' designed by Nanna Ditzel (1923-2005), is an exceptional piece of minimal furniture that was designed to complement the wooden dining chairs that Ditzel had in her family's living room. Her understated high chair is adjustable and therefore suitable for children as they grow. The piece is unique in the category of children's furniture, as Ditzel was one of the first in the Danish Design movement to develop high quality design products for children.