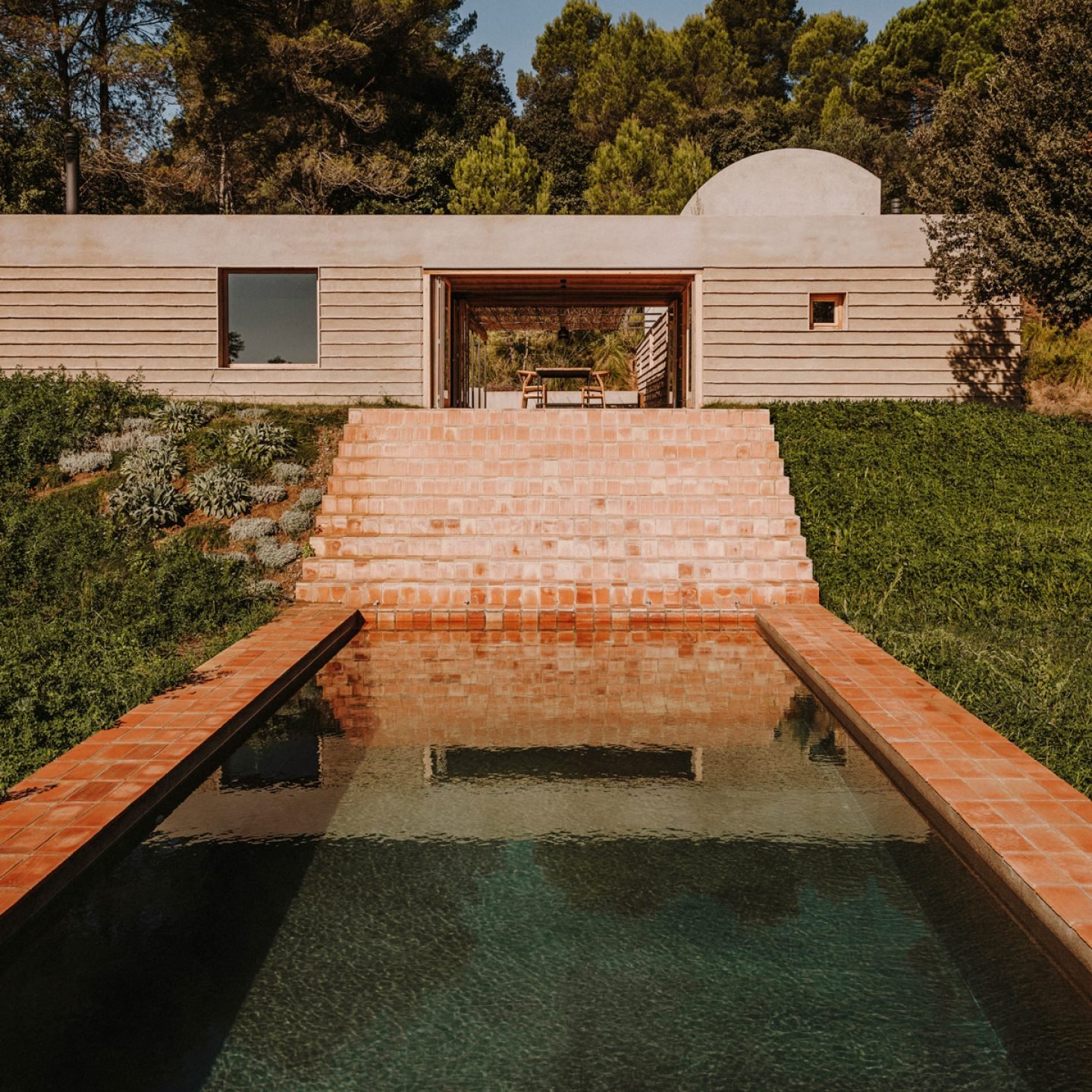 Casa Ter Defines Its Mediterannean Surroundings Through A Reinterpretation Of Local Architecture
Named 'Casa Ter', the latest housing project in Spain's Costa Brava hinterland by Barcelona-based firm MESURA is a site specific contemporary residence combining local building traditions and natural materials. With striking architecture and a classic Mediterannean character, the house blends neatly with the natural landscapes it looks out to.
Located in Atalia at the intersection of sea and mountains and surrounded by fields and forests, the house is arranged in relation to the topography of the site. The structure is shaped by the slope of the mountain, which creates an enclosed private patio. Two volumes create three different spaces, "each branching out towards one of the surrounding landscapes, while seeking to touch as little as possible," explains the firm. The first volume is a slope which rolls down from the woods towards the sea, ending in a striking pool; the second volume is a rotated 'L' shaped sequence of six squared living spaces. The living area looks out to the lands of the region L'Empordà through carefully positioned windows that bring in daylight and fragments of the greenery. A subtle transition between the interior and exterior spaces, "the middle module comes with two large glass doors, which turn the center of the home into a porch that is adaptable to the distinct Mediterannean seasons," adds the firm. Located on the higher section, up on the mountains, the private area of the house includes a kitchen and a sequence of three bedrooms. On the second floor, the master bedroom is characterized by an enormous Catalan vault and views to the fields.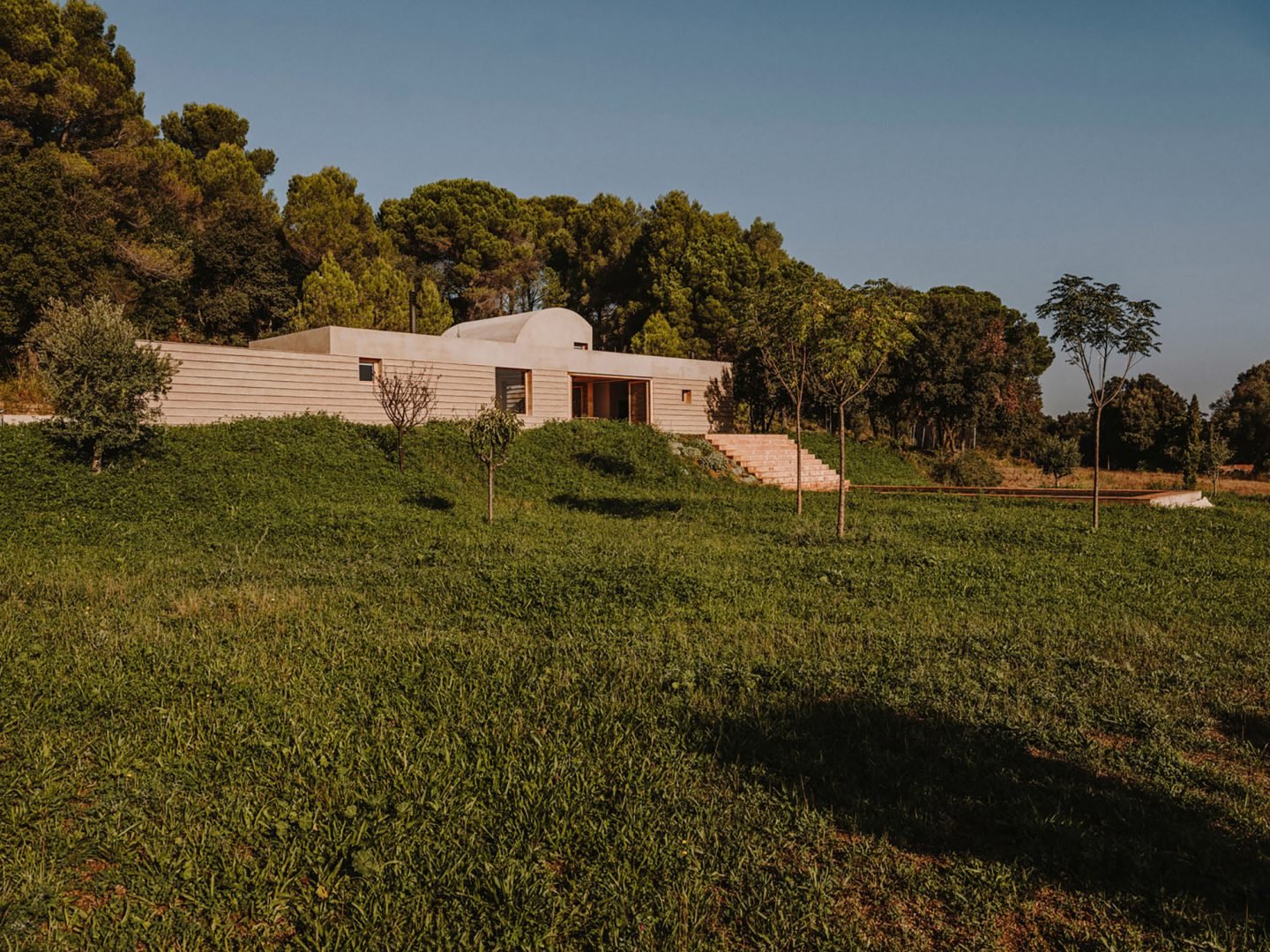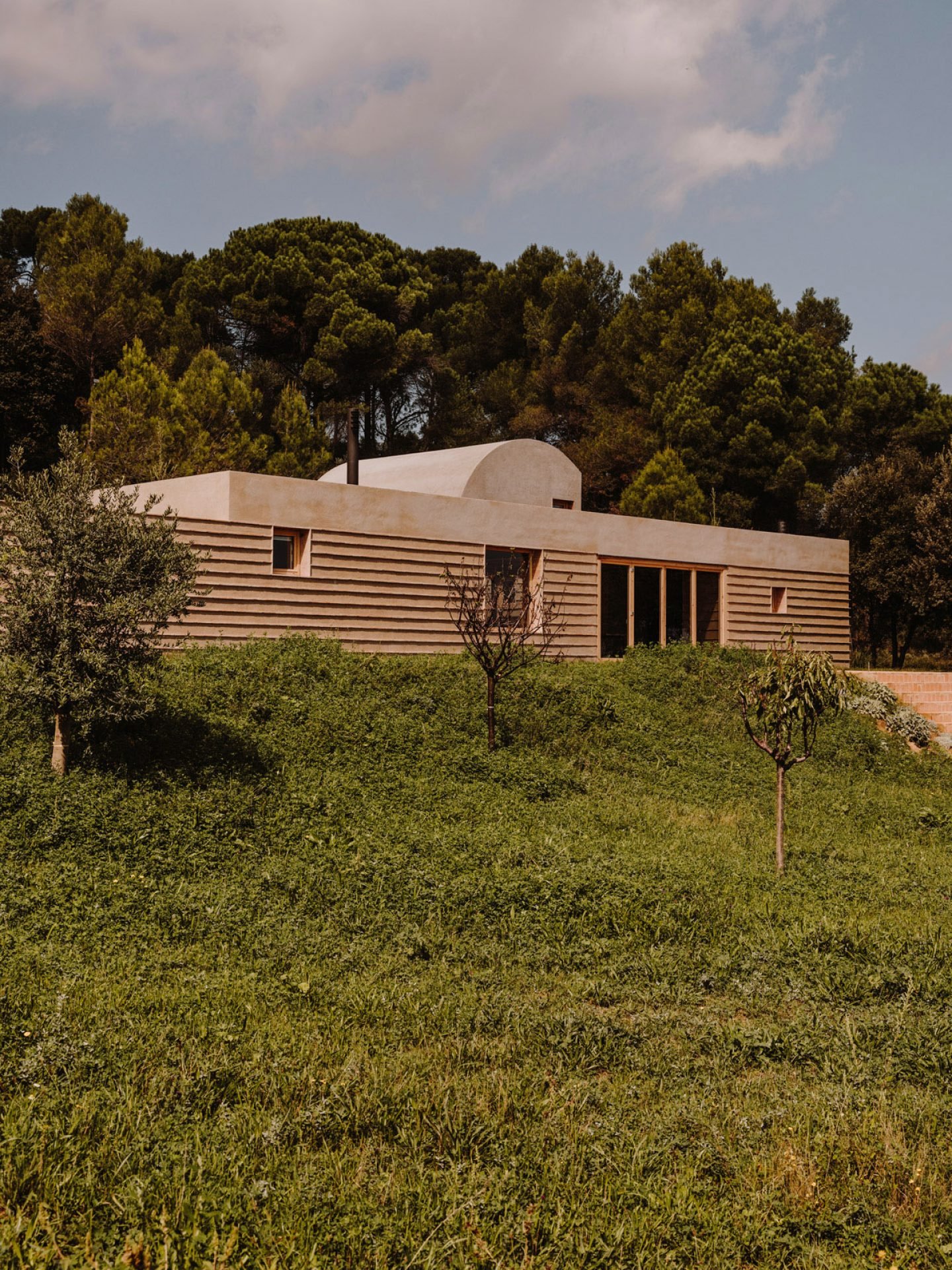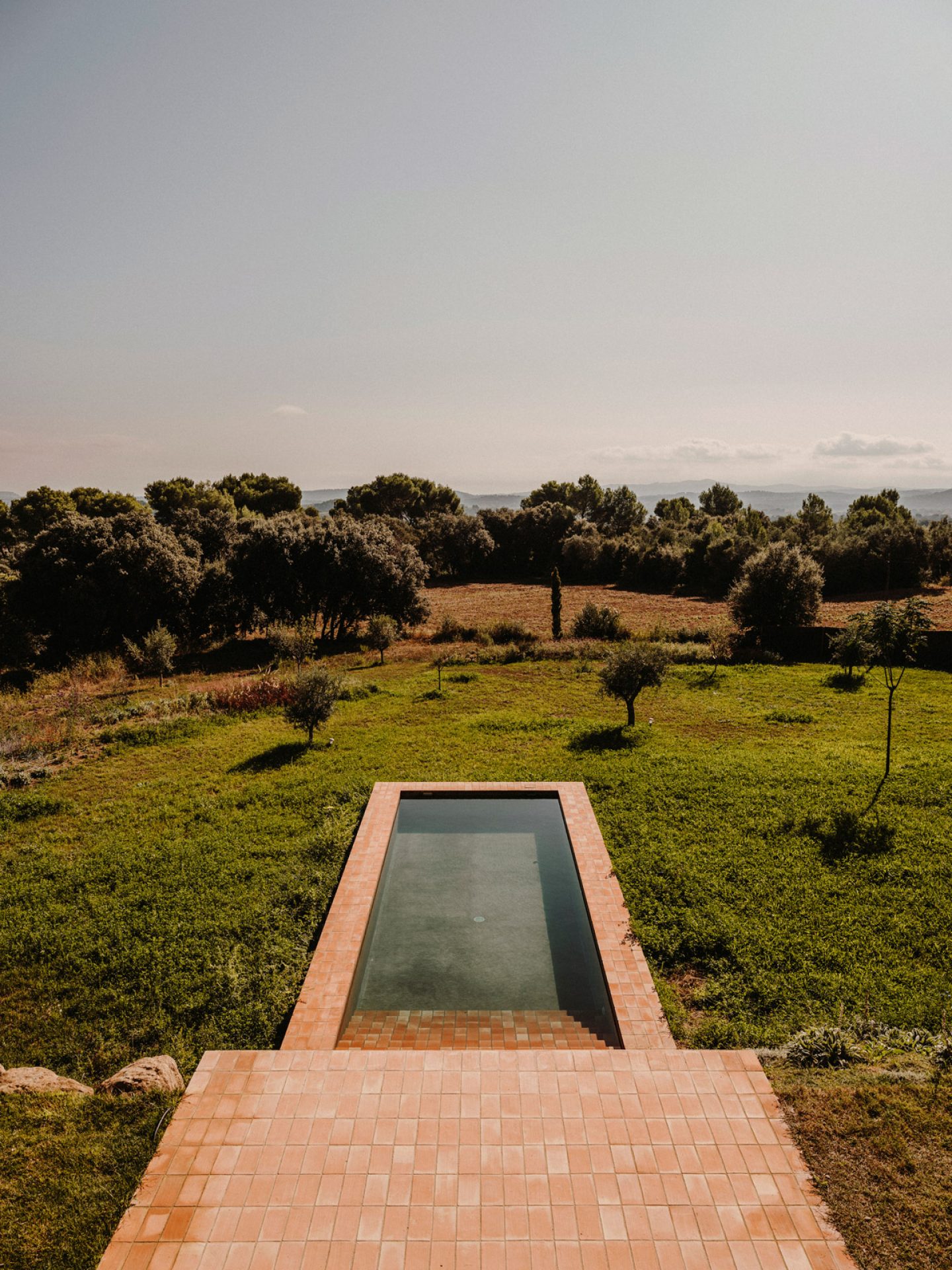 With 'Casa Ter', MESURA proves architecture's ability to shape a meaningful experience of space, by creating a structure that integrates with the landscape setting but makes it present at the same time. "We wanted to not only let the surroundings define the design of a new house in L'Empordà, but to guide the user's gaze towards it, and the Mediterranean way of living," explain the architects. Following the local construction traditions of the region, the materials in the project enhance its context, evoking a comforting, rural atmosphere. Composed of layers of ceramics and concrete, the walls "abstract the horizontality of the landscape and indigenous architecture", while beautifully marrying the natural environment through warm colors and worn out textures.