Spanish architecture and interior design studio Gárate Hausmann has teamed up with photographer duo La Dichosa to produce an exclusive editorial, in which architecture, design, and fashion are dynamically and intimately interconnected.
Titled 'Design Meets Fashion', the editorial seeks to highlight the parallel relationship and interrelation of architecture, design, and fashion—three different and independent fields which not only meet in the case of concept design but are continuously affected and inspired by each other. "We believe that they are related to each other, feeding [each other] creatively. Architecture can be a source of creativity for a fashion designer or a designer can inspire the shapes of a house," Gárate Hausmanns tells IGNANT. The collection of images explores the fundamental elements of all three practices, namely materiality, structure, and form, allowing for an exchange of aesthetic values.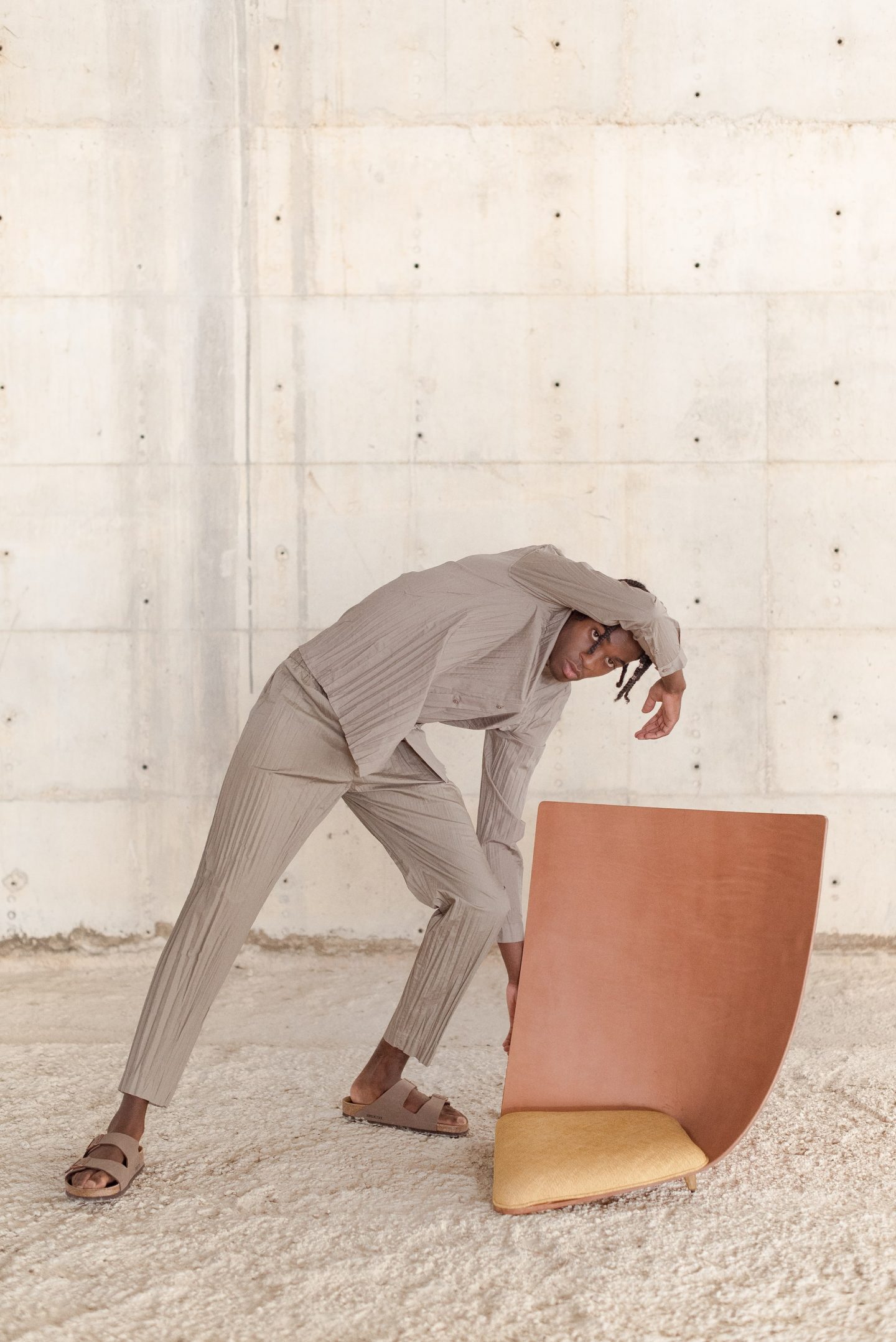 Shot in the tranquil yet astonishing Igualada cemetery in Barcelona, designed by renowned Catalan architect Enric Mirrales and his wife Carme Pinos, the editorial features two male models engaging with exquisite furniture pieces from local designers; carefully selected by Gárate Hausmann. The minimalism of the designs and surrounding setting takes center stage. The clean lines and the natural textures and materials of the architecture—concrete, stone, and wood—tie it seamlessly to the earthy shades and precise geometry of the chairs and tools, as well as to their wooden and stone surfaces. Minimal fashion garments in earthy and black tones also integrate with the environment, adding to the character of the scene and highlighting the synergy of the different fields through their high quality fabrics, rigorous construction, and technical details.