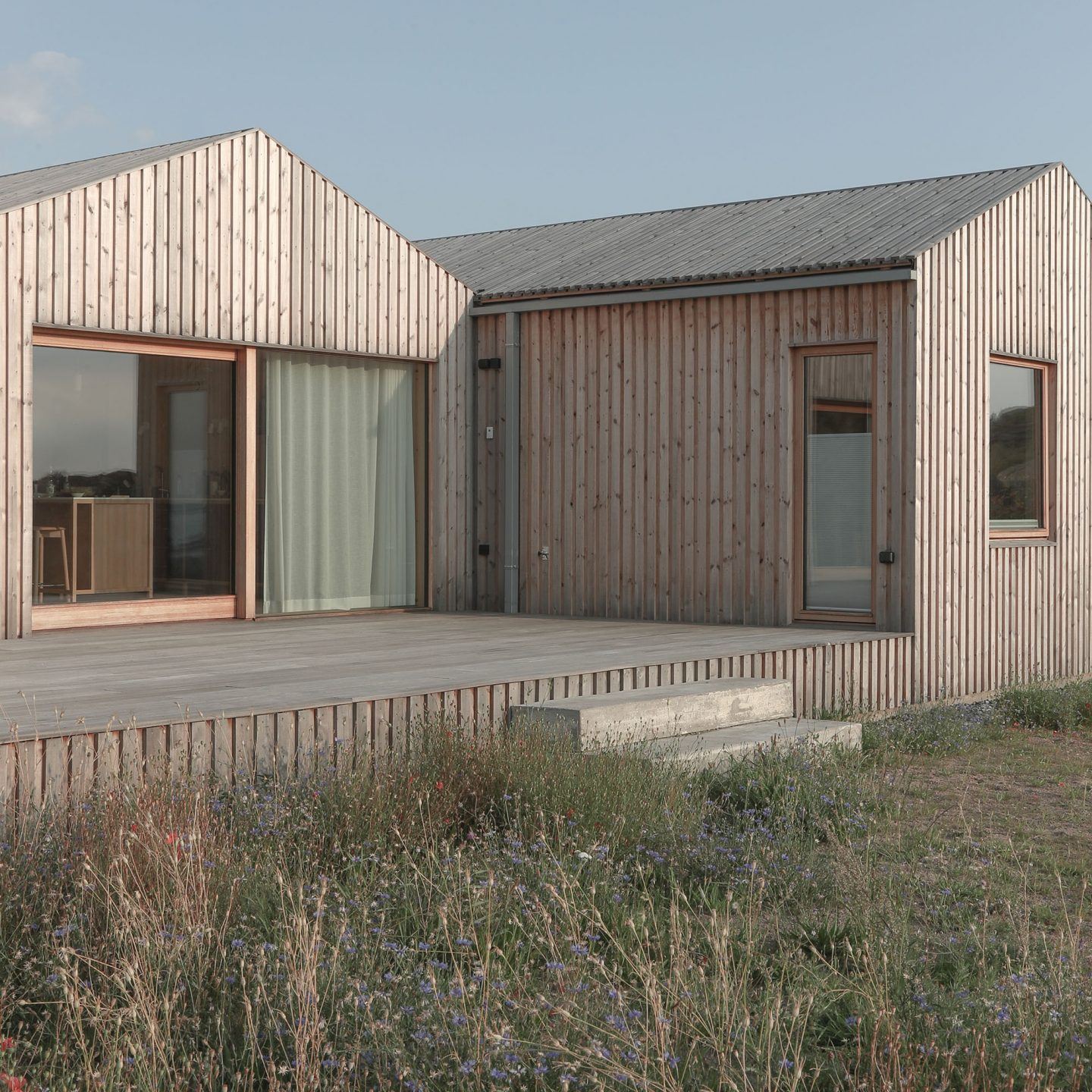 On A Small Swedish Island, Villa Vassdal Interacts With Its Rocky Surrounds
The Gothenburg based firm Studio Holmberg has designed 'Villa Vassdal' to blend in with its coastal surrounds. Located on a small island in Sweden's archipelago of Gothenburg, the minimal home imitates the nature and scale of the site in which it is placed.
Presently the island is home to vacation houses that are occupied mostly in the summer months; set in a distinctively picturesque coastal area, with its exposed cliffs and rock formations. The single storey home has a low profile, taking form via a cluster of pitched roof volumes. Staggered in their layout, the volumes are designed to match the undulant characteristic of the rolling landscape around it. The exterior facades and roofs are clad in untreated pine wood, which over time, will weather gradually to become more gray, blending even further into the surrounding scenery. The facades "create a solid expression, highlighting the volumes as well as matching the raw cliffs," explains the firm. 'Villa Vassdal', designed for a retired couple as a holiday home, is positioned in a way that maximizes views of the water, enabling privacy from neighbors, and protecting residents from the glare of the sun. "Moving through the house provides a choreographed experience with shifting sightlines, culminating with a view of the sea," the firm continues. The interior of the home is lined almost entirely in birch plywood; its natural color palette contributes to its serene atmosphere.