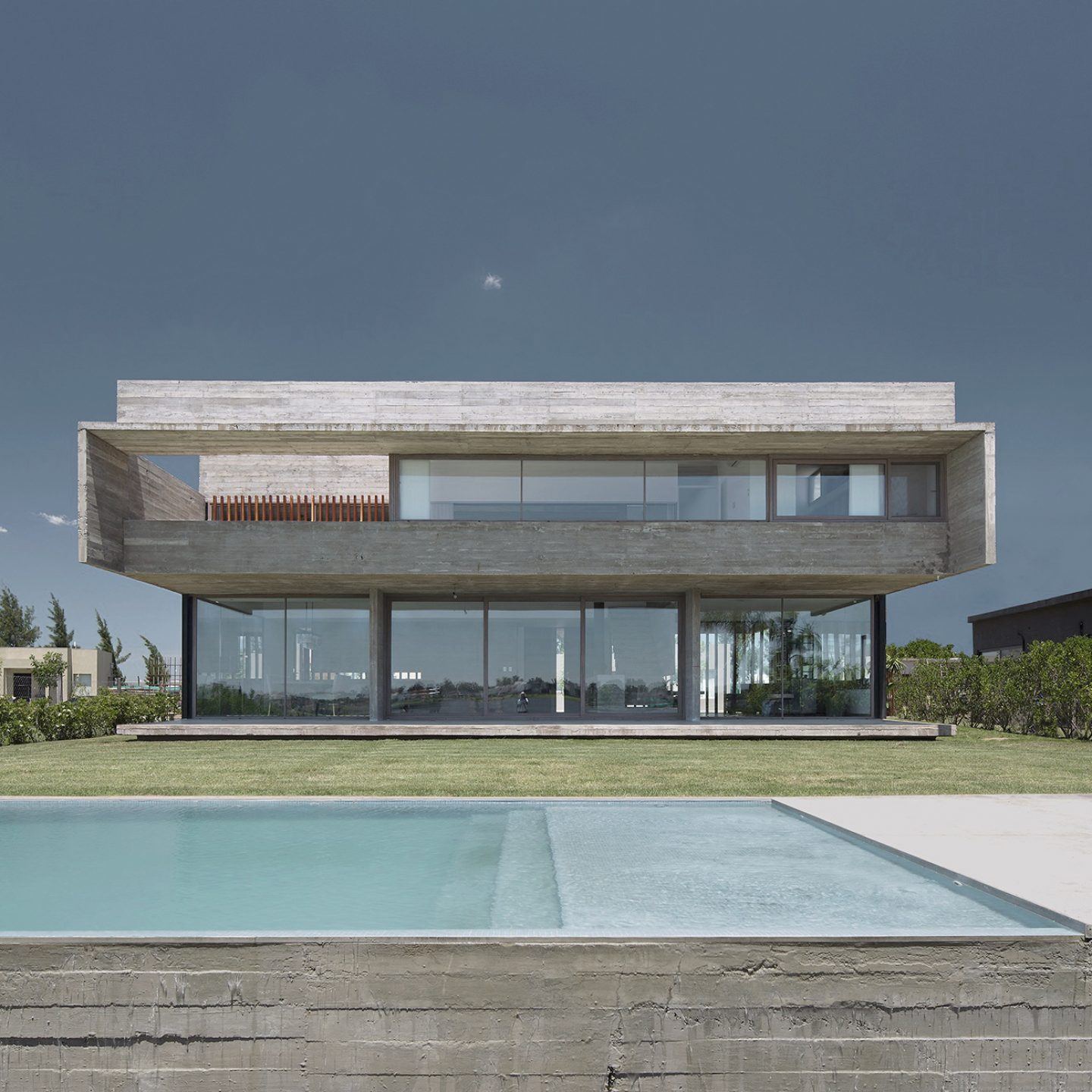 Luciano Kruk's Latest Clean-Lined Concrete Home Overlooks A Lagoon In San Rafael, Argentina
Outside of Buenos Aires in San Rafael stands 'Casa 10'—the latest construction from Luciano Kruk, an Argentinian architecture firm renowned for designing clean-lined, contemporary concrete houses.
Commissioned for a plot of land in the gated Tigre community, the clients—a young couple—requested a minimal concrete construction with a white interior, large social area, and space for their family to grow. The home that Buenos Aires-based firm Luciano Kruk designed in response spans over 300 square meters and stands overlooking a private swimming pool and a large lagoon. Structured around an expansive double-height communal space, the house is split across two floors and features a large master bedroom with dressing room and ensuite, two children's bedrooms, a work studio, and a kitchen with separate dining room.