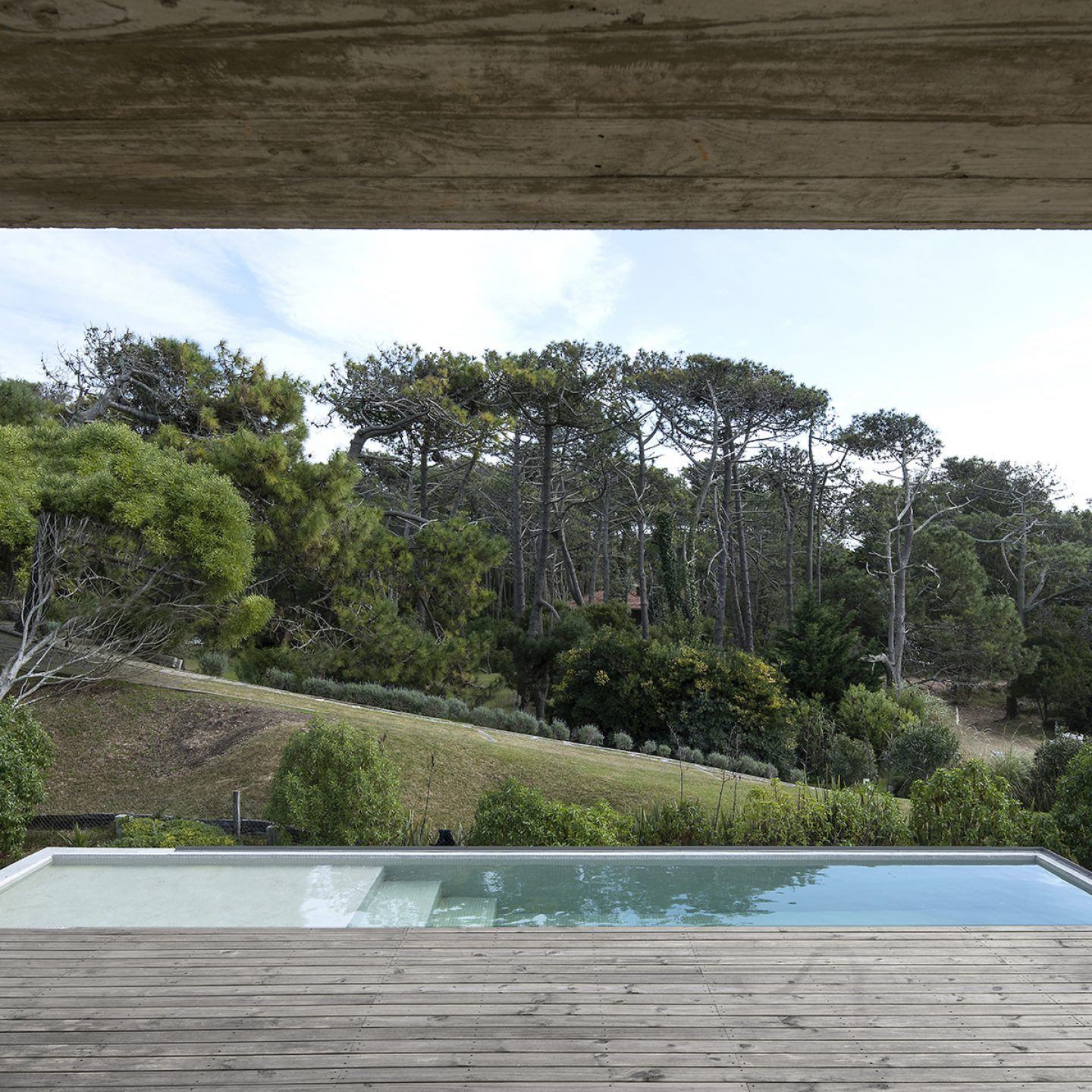 Luciano Kruk's Casa Cariló Appears To Float Above The Argentinian Landscape
In a popular beachside town on Argentina's coast, Luciano Kruk has unveiled his latest concrete masterpiece—'Casa Cariló'.
Named after the town in which it was built, the 230-square-meter holiday home is situated on a steeply-sloped corner block not far from the sea. Situated on the highest point of the property, 'Casa Cariló' stands at three meters above street level, with a floating floor that appears to hover above the open carport. Like all of Kruk's concrete work, the structure is visually compelling, its angular facade strong but soft—simultaneously anchored to, and free of, the surrounding landscape.