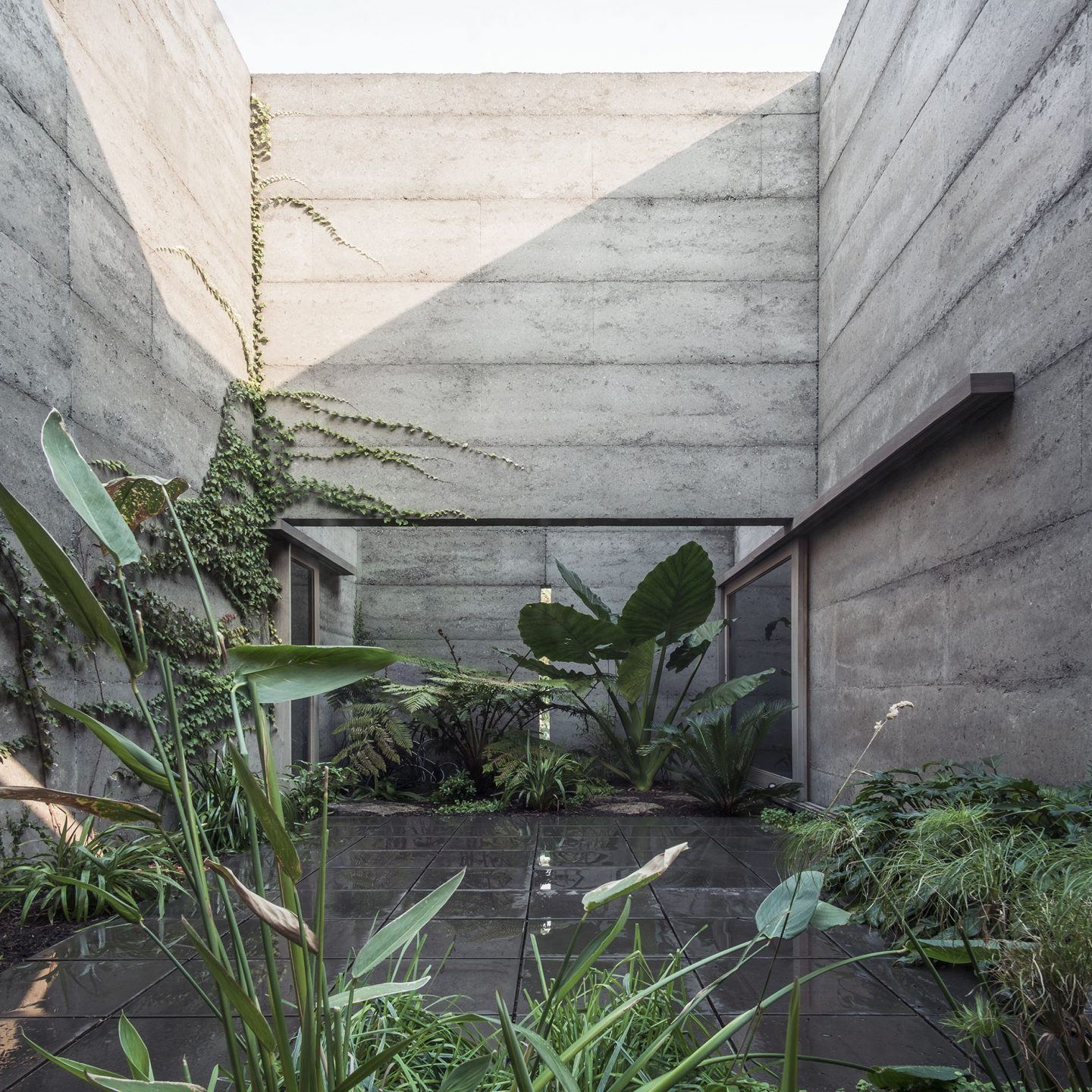 The Cloister House In Western Australia Achieves Tranquility Despite Its Suburban Location
Cloisters, as spaces, are semi-enclosed walkways found in places of worship. The cloister, as an ideology, is a term associated with monastic life. Perth-based studio MORQ has enacted a little of both in the creation of a thoughtfully designed concrete building that looks inwards instead of out, in Floreat, Western Australia.
"Our clients came to us in search of a house in which they could feel a sense of refuge: somewhere to peacefully dwell for the coming chapters of their life", the architects from Morq explain. This idealized tranquil space was sadly at odds to the subdivided plot, fronting onto a busy road, where the home was to be built. "Surrounded by an unremarkable built environment and no vegetation", the architects explain, "[it was] not exactly a place of respite."
To achieve a space where the desired peace and privacy were possible, Morq designed a monolithic home structured around a paved interior garden: "By turning our back[s] on the suburban context, we shield the occupants from the noisy street, and create an inner sanctuary within." The courtyard, a verdant jungle-like space protected from the wind, is both the literal and emotional heart of the home: "It simultaneously orders program, frames the rituals of its inhabitants, distributes light, and facilitates ventilation, all the while denying any reminder of the suburban context beyond its massive walls", Morq explains.
The interior of the home is split into two distinct zones; the first, based around the courtyard, for the couple who own the house and their everyday activities. The second, for their adult children who visit and stay irregularly, is situated towards the rear of the property. Designed to weather the extreme conditions of Western Australia, the 'Cloister House' has been built to withstand both heat and wind. The courtyard enables consistent cross-ventilation of the house, and hydronic floors and rammed concrete walls assist in temperature regulation through thermal inertia.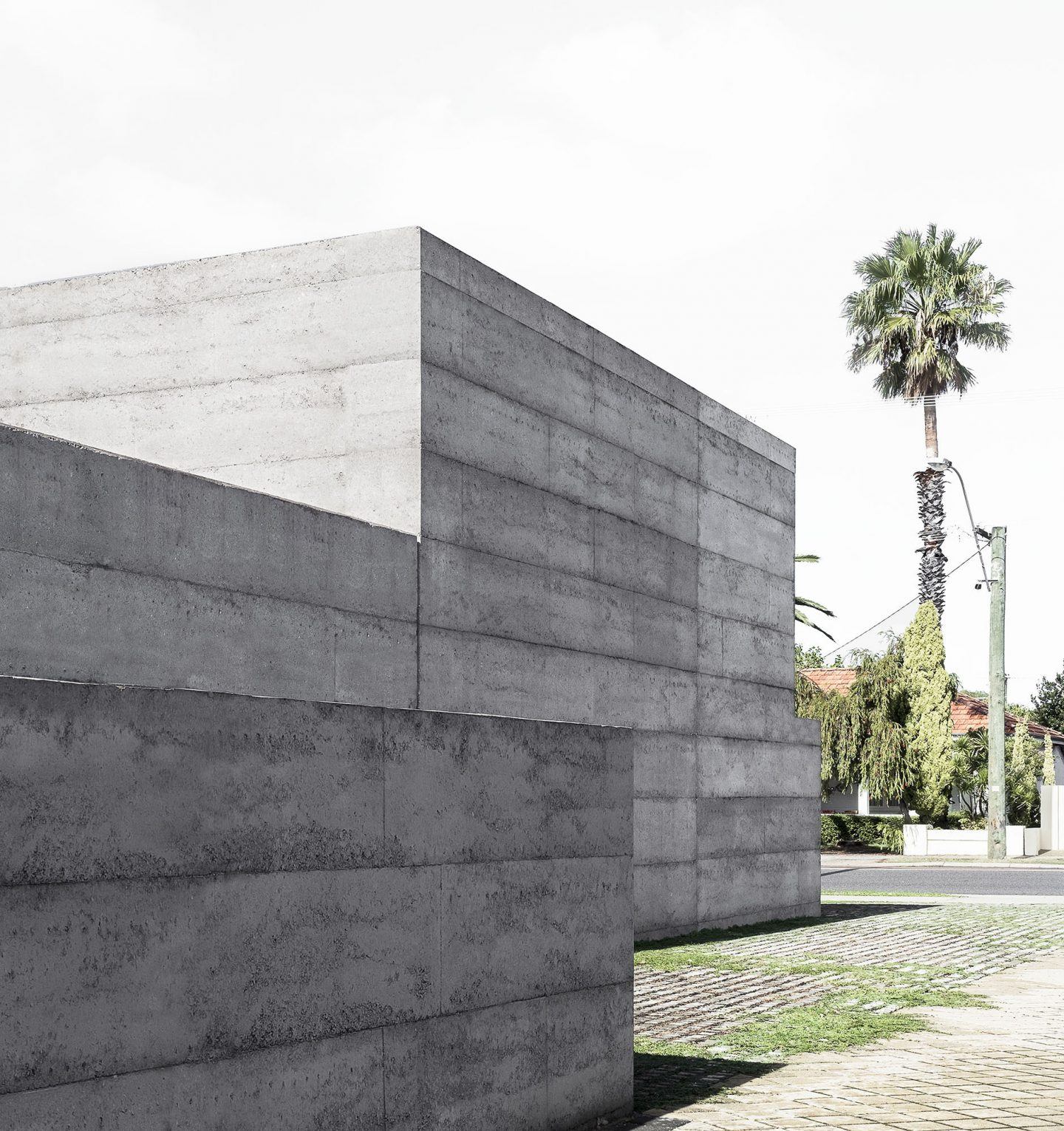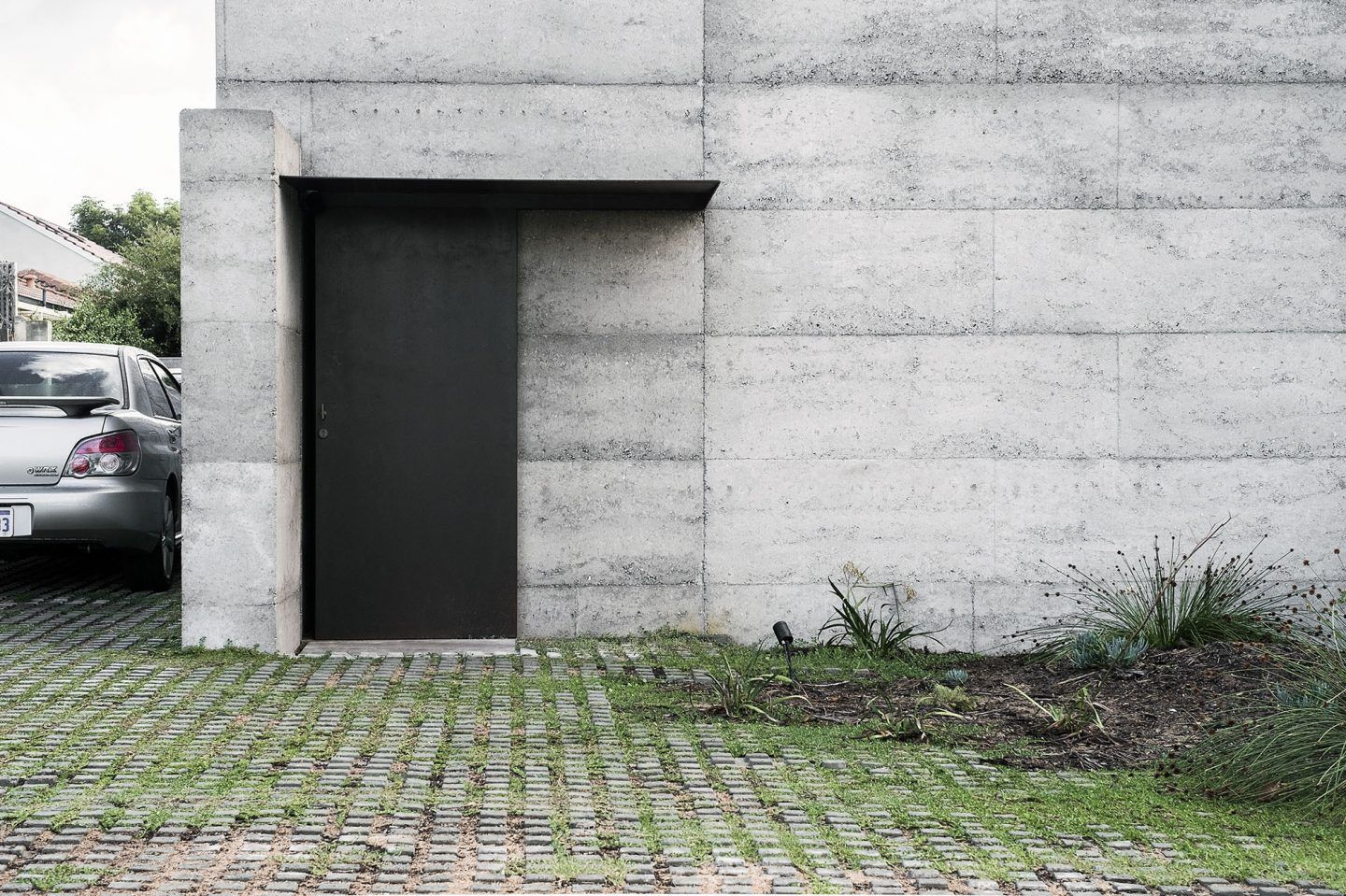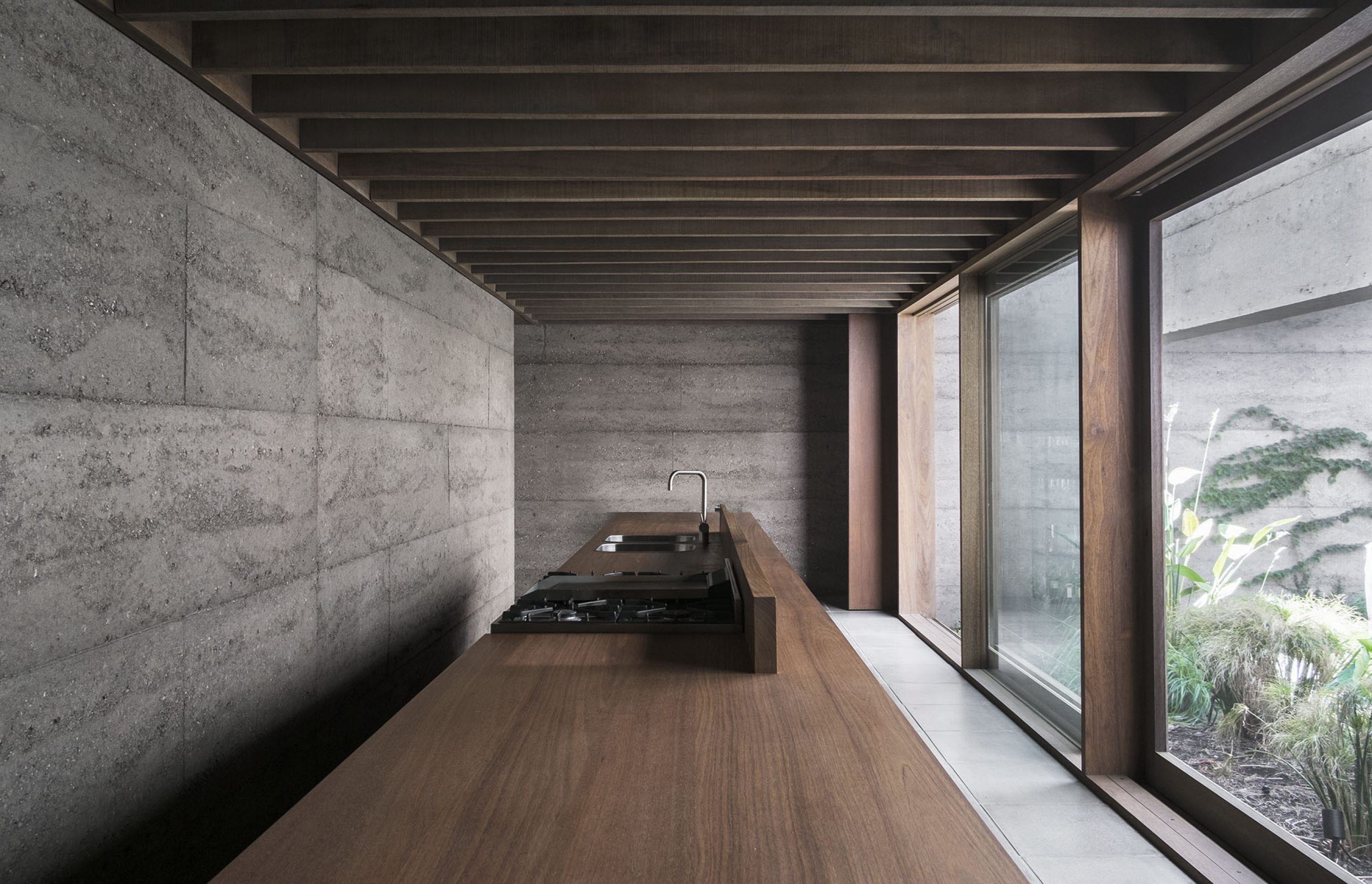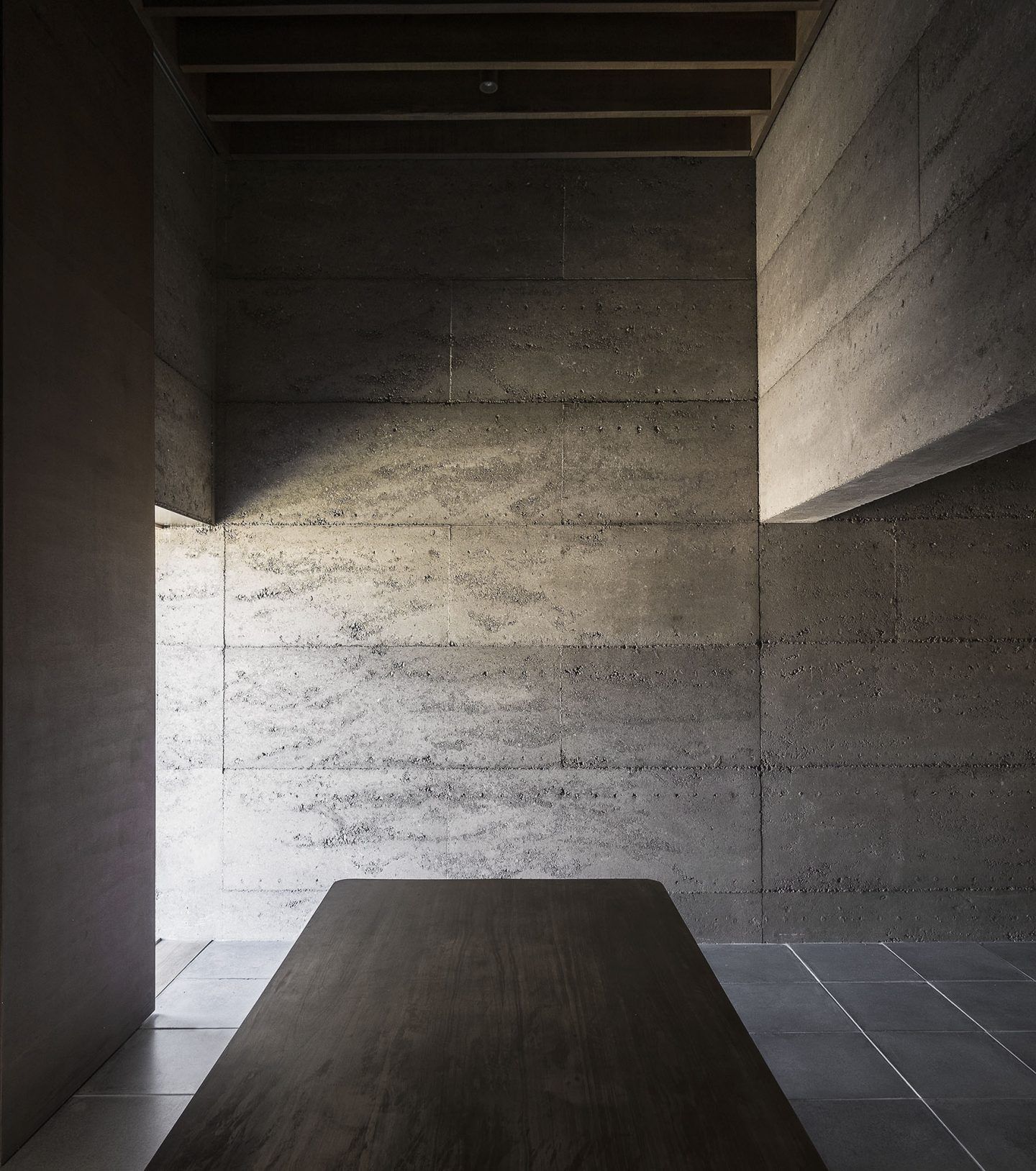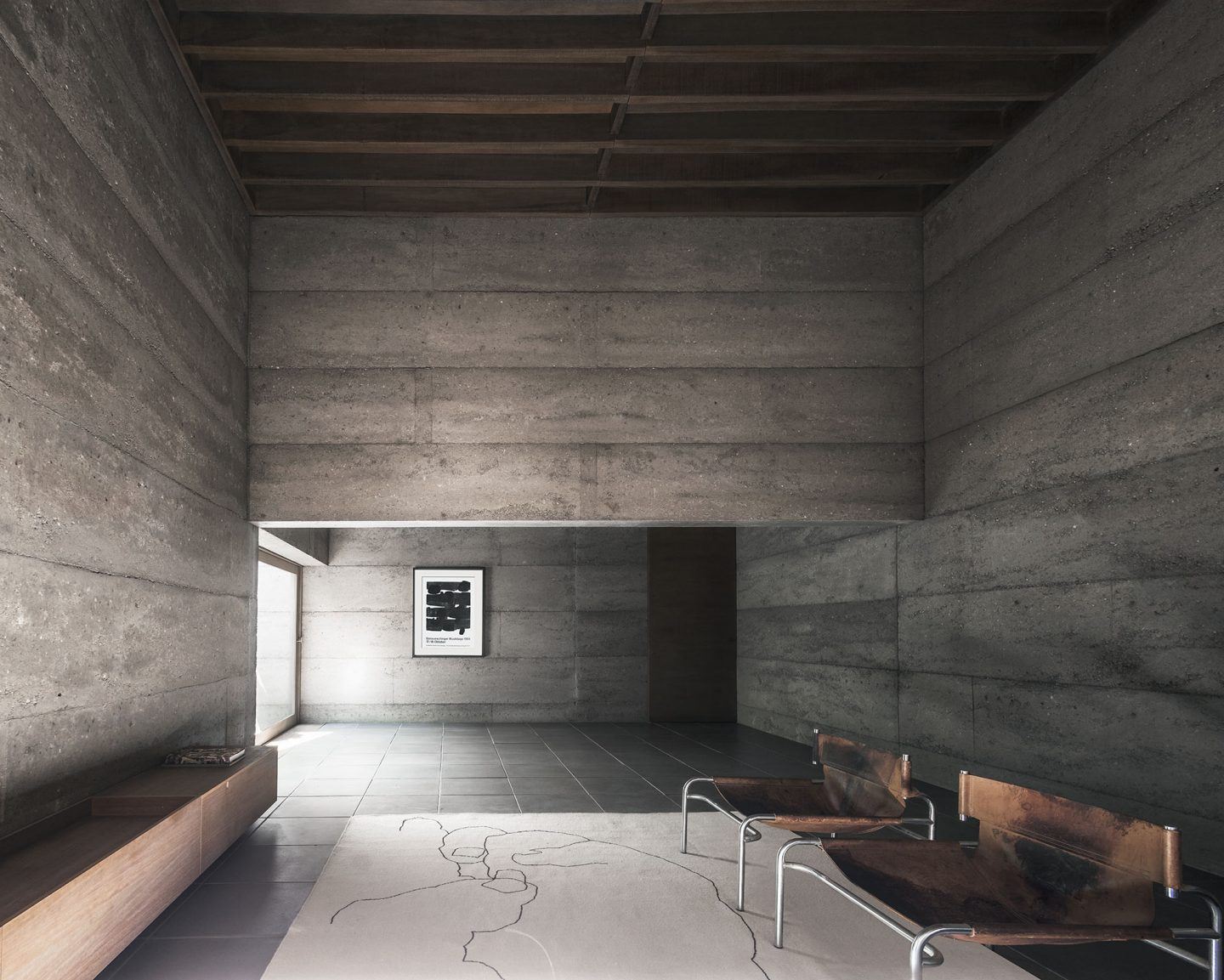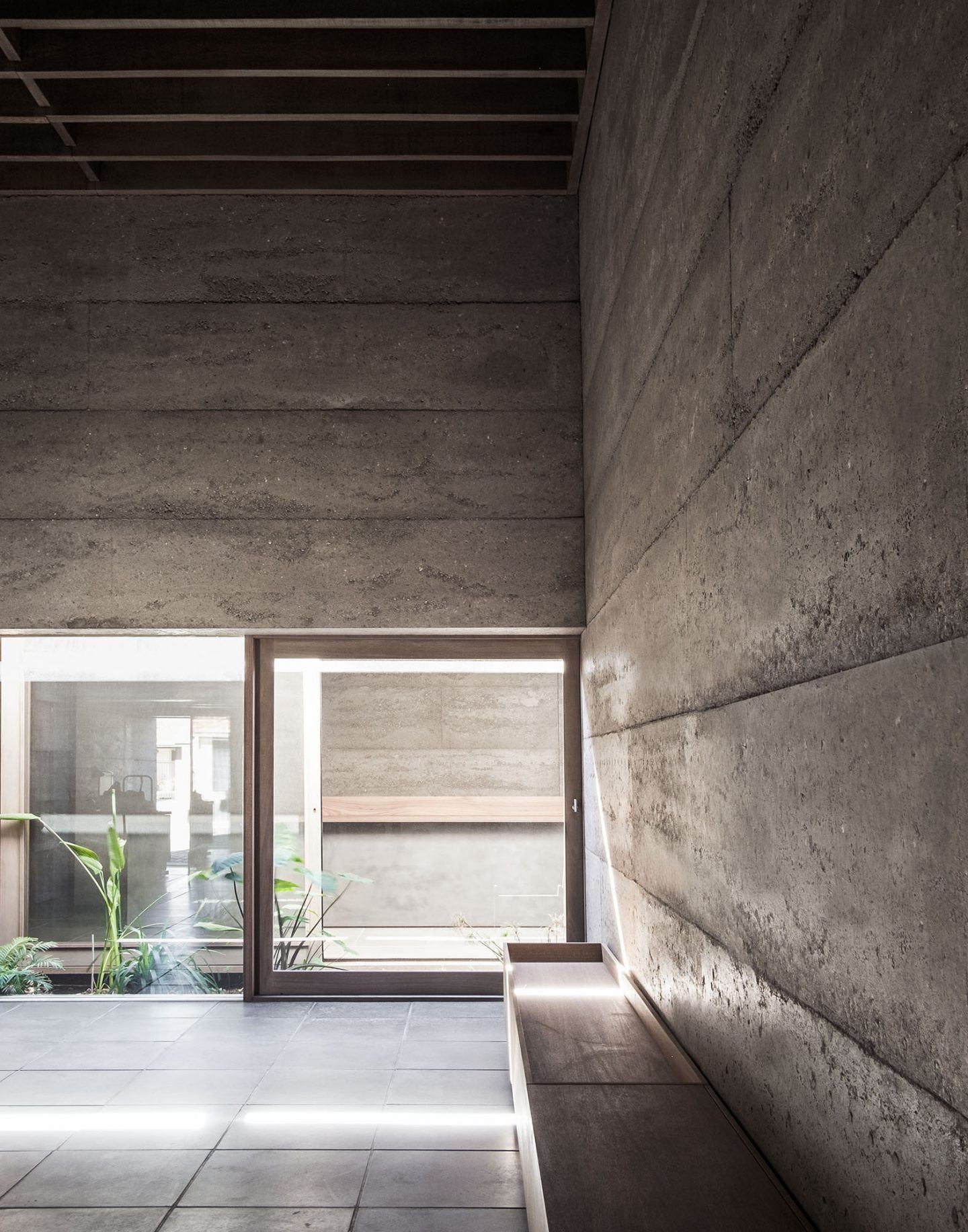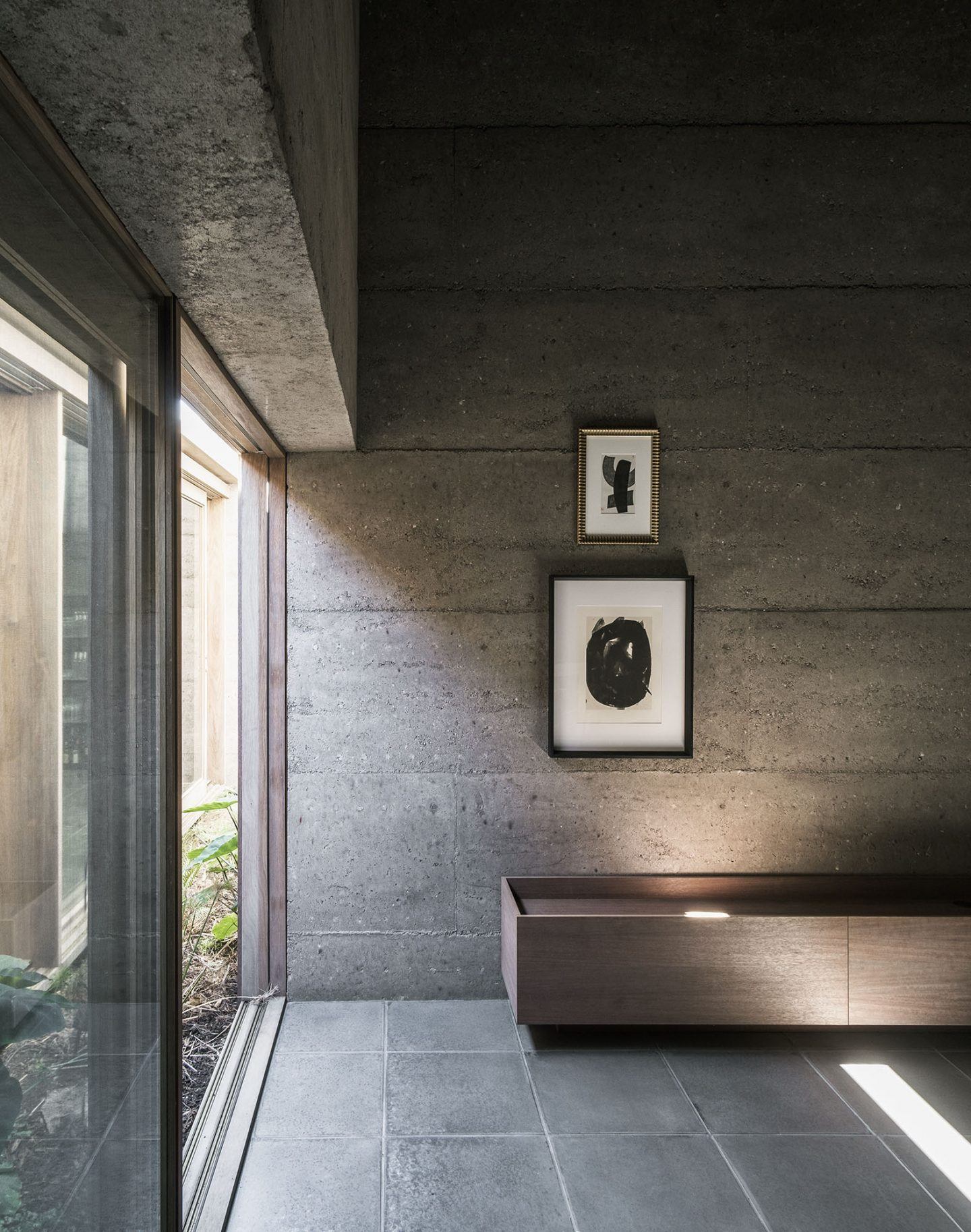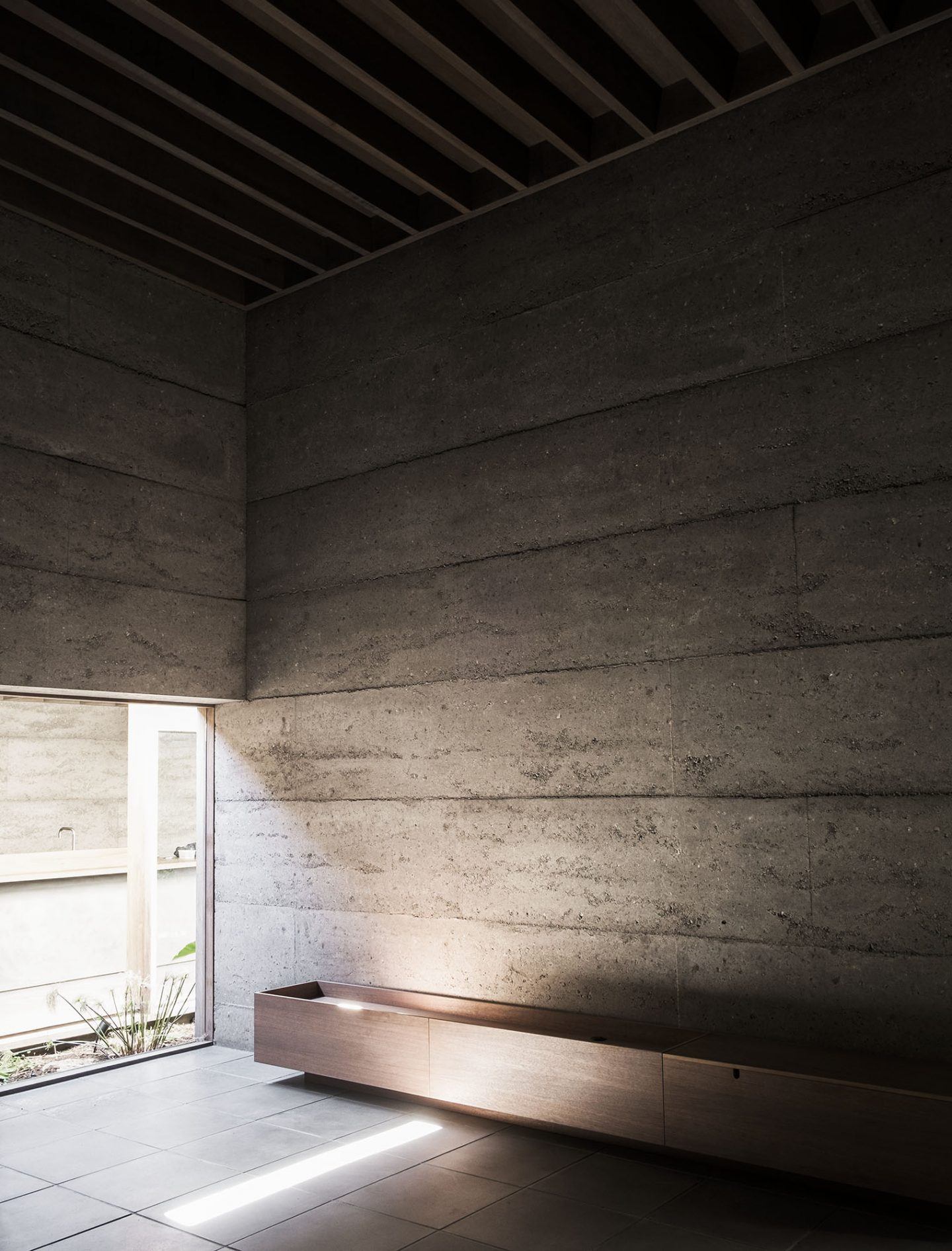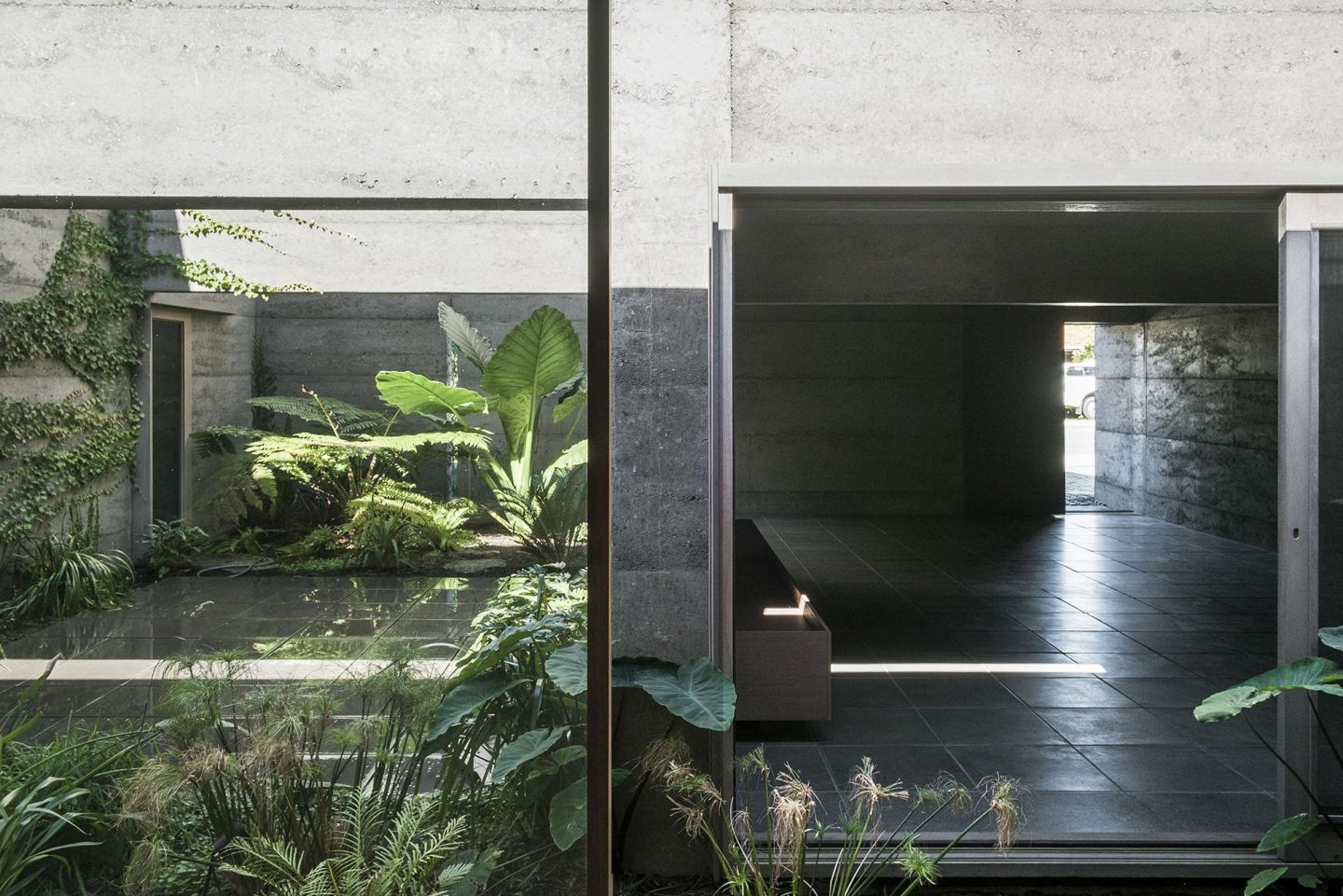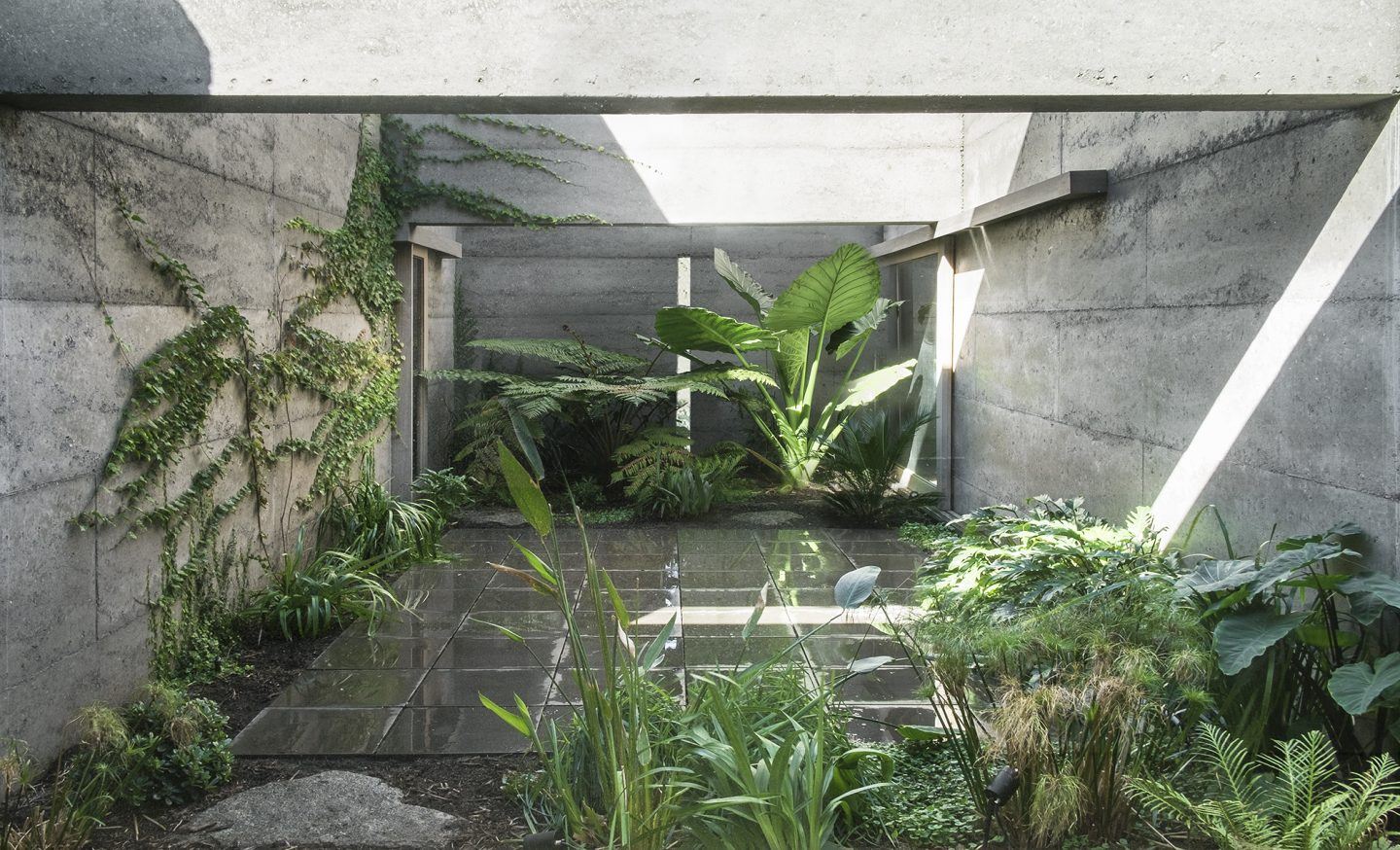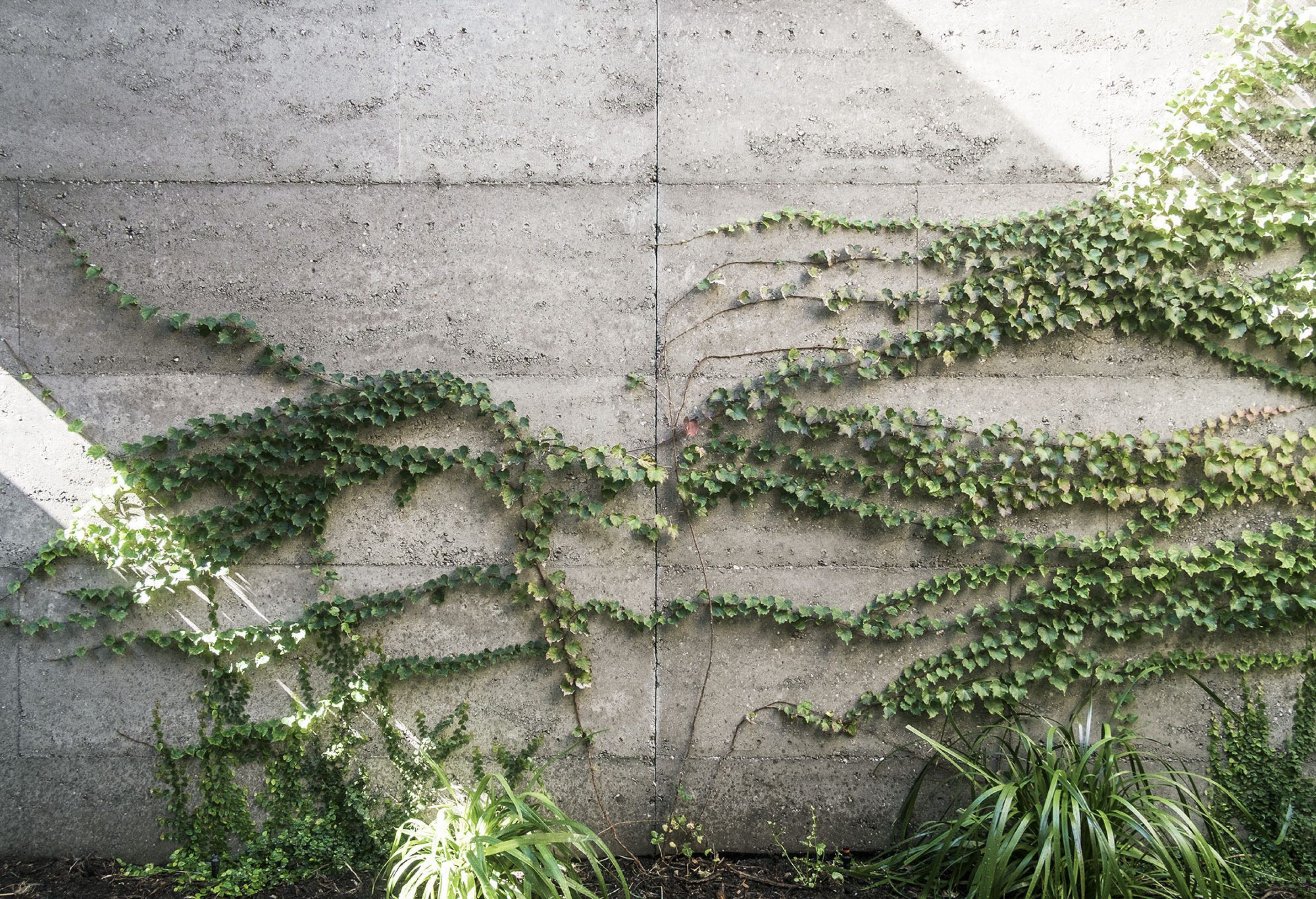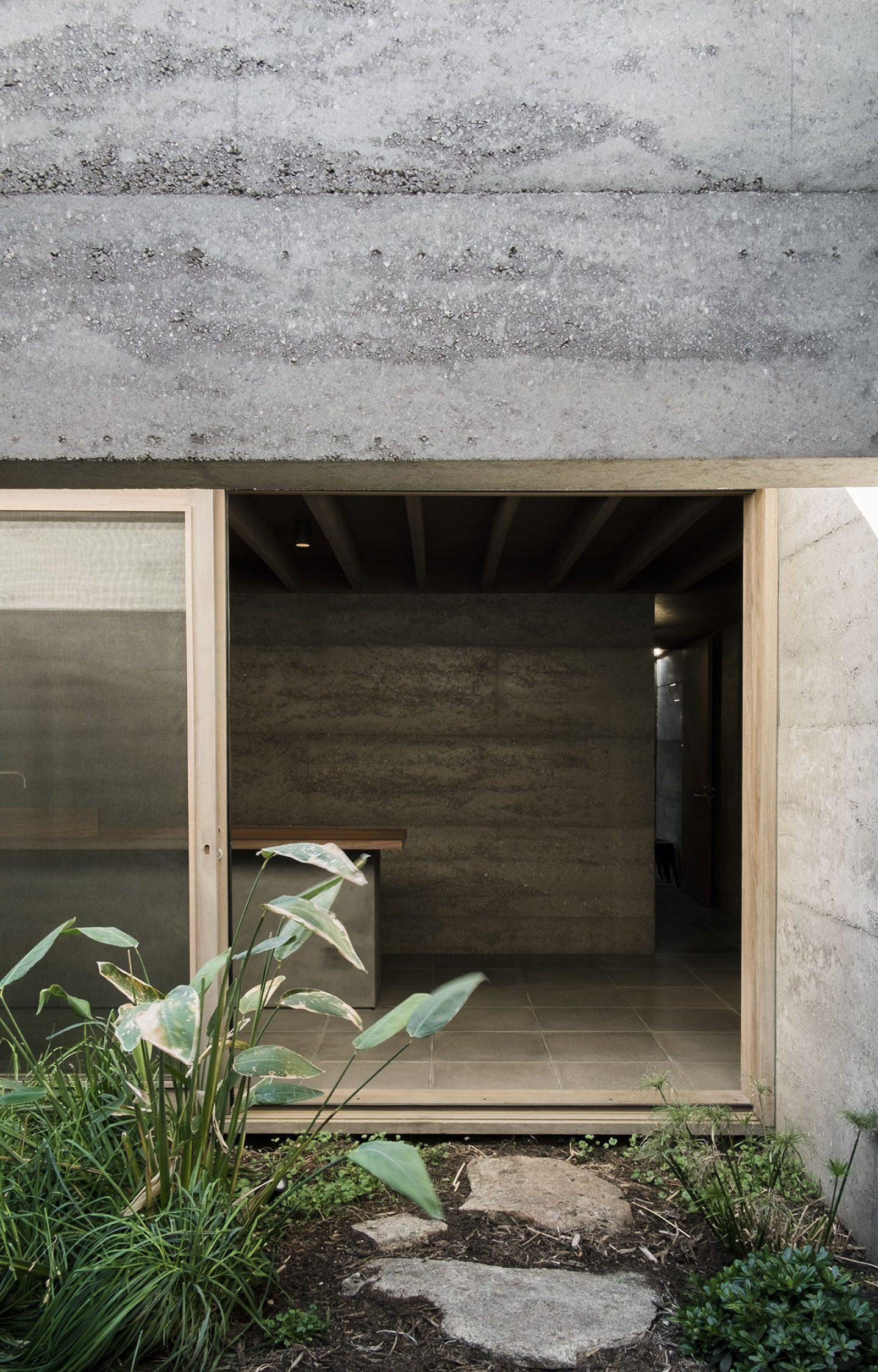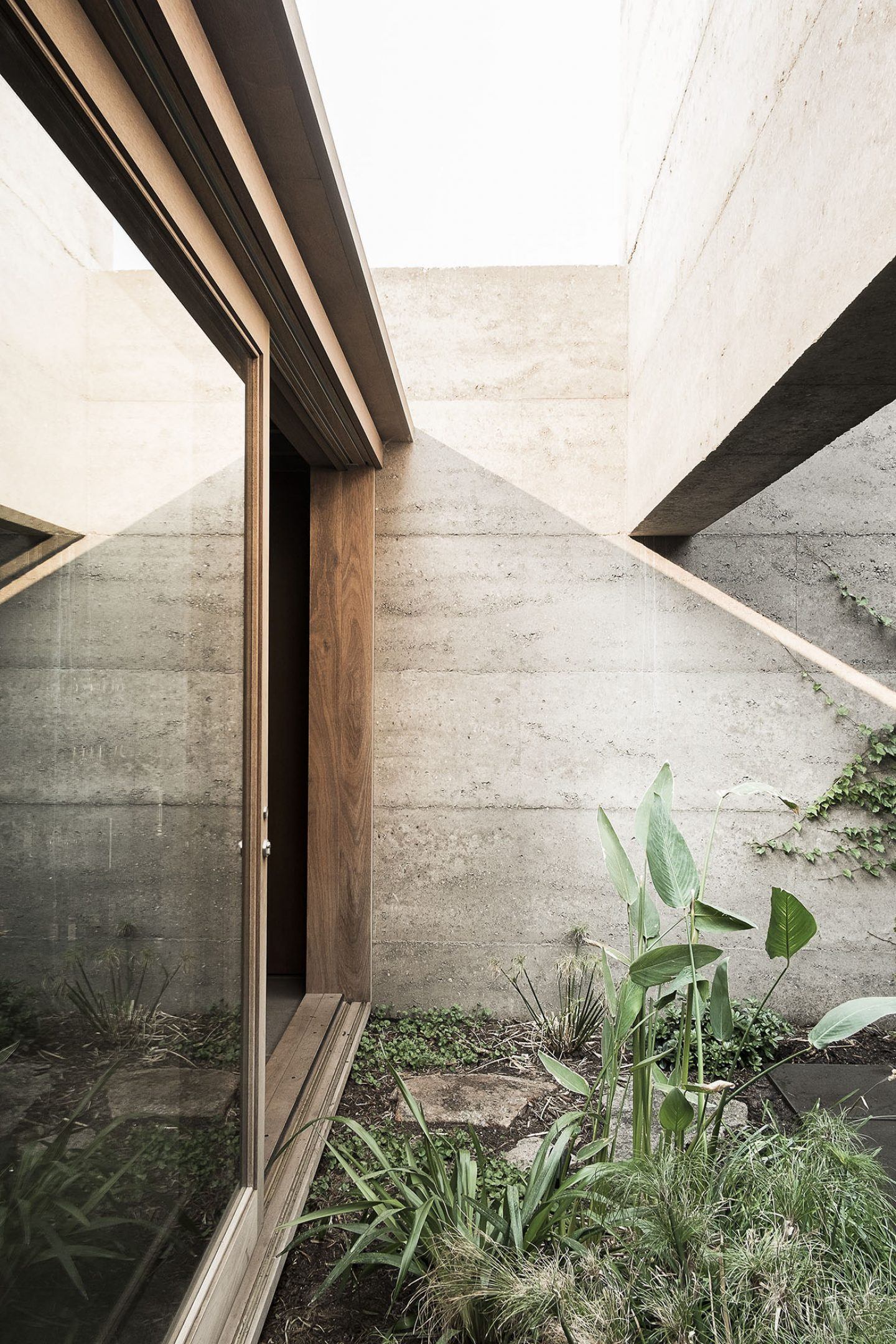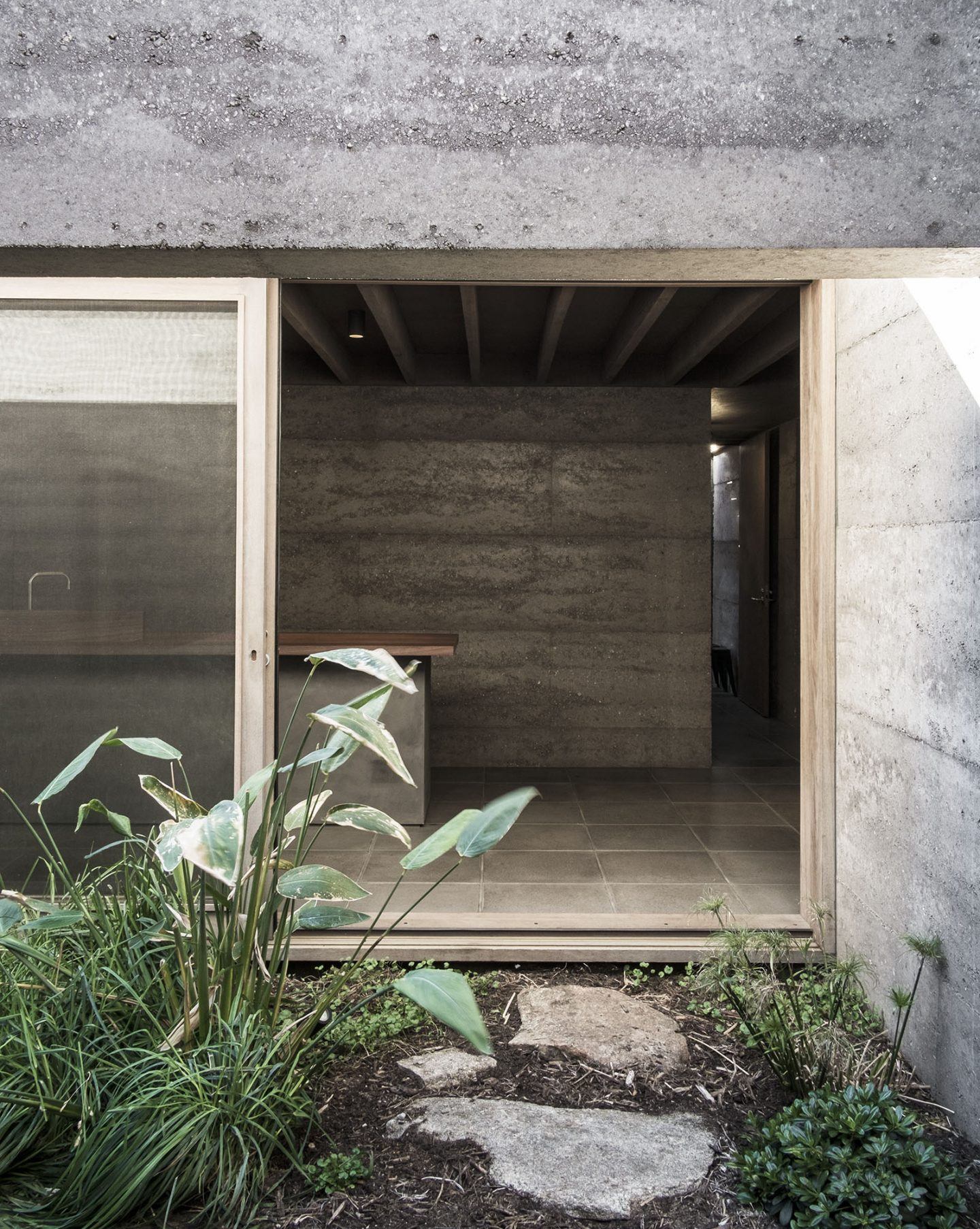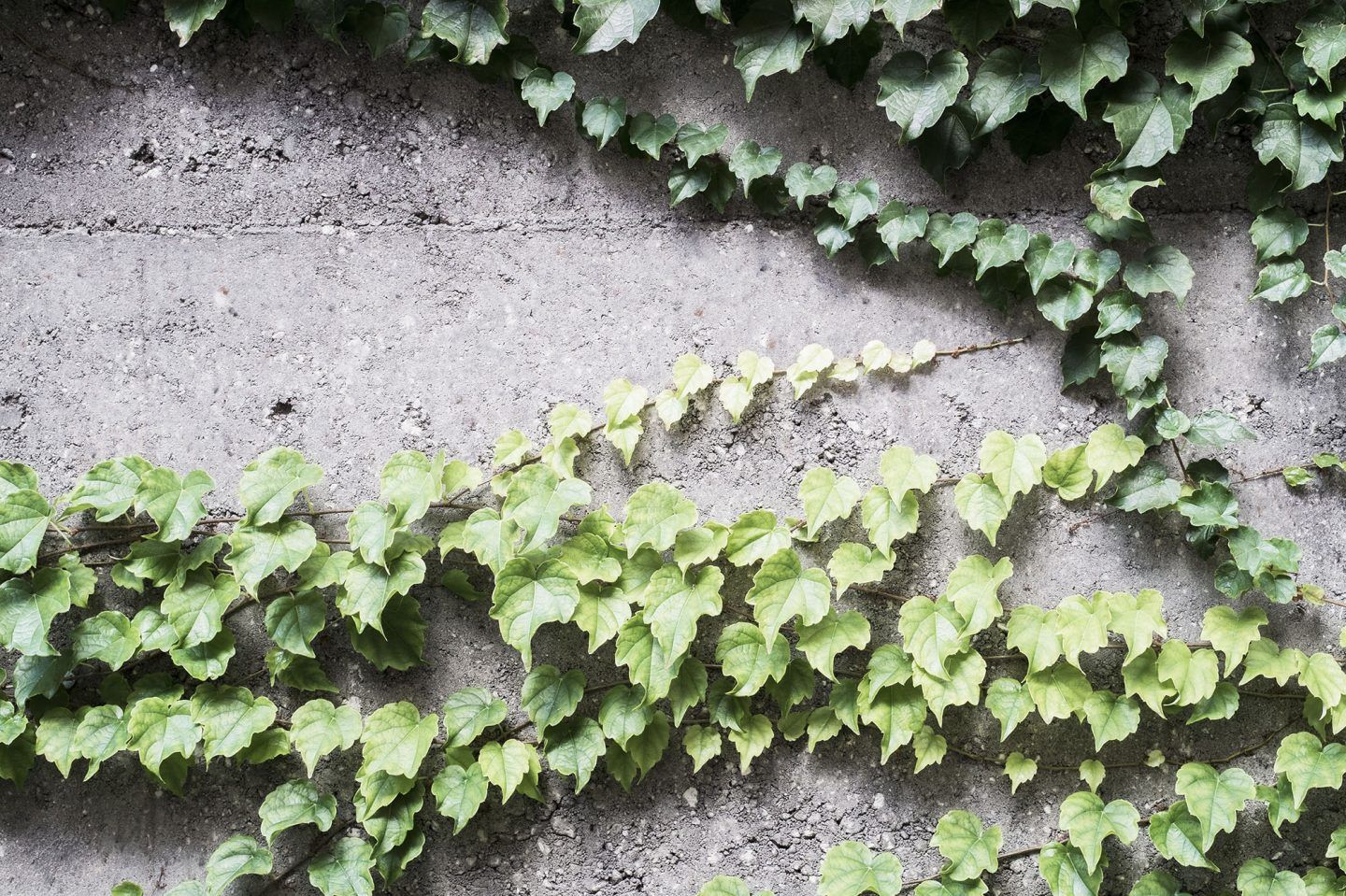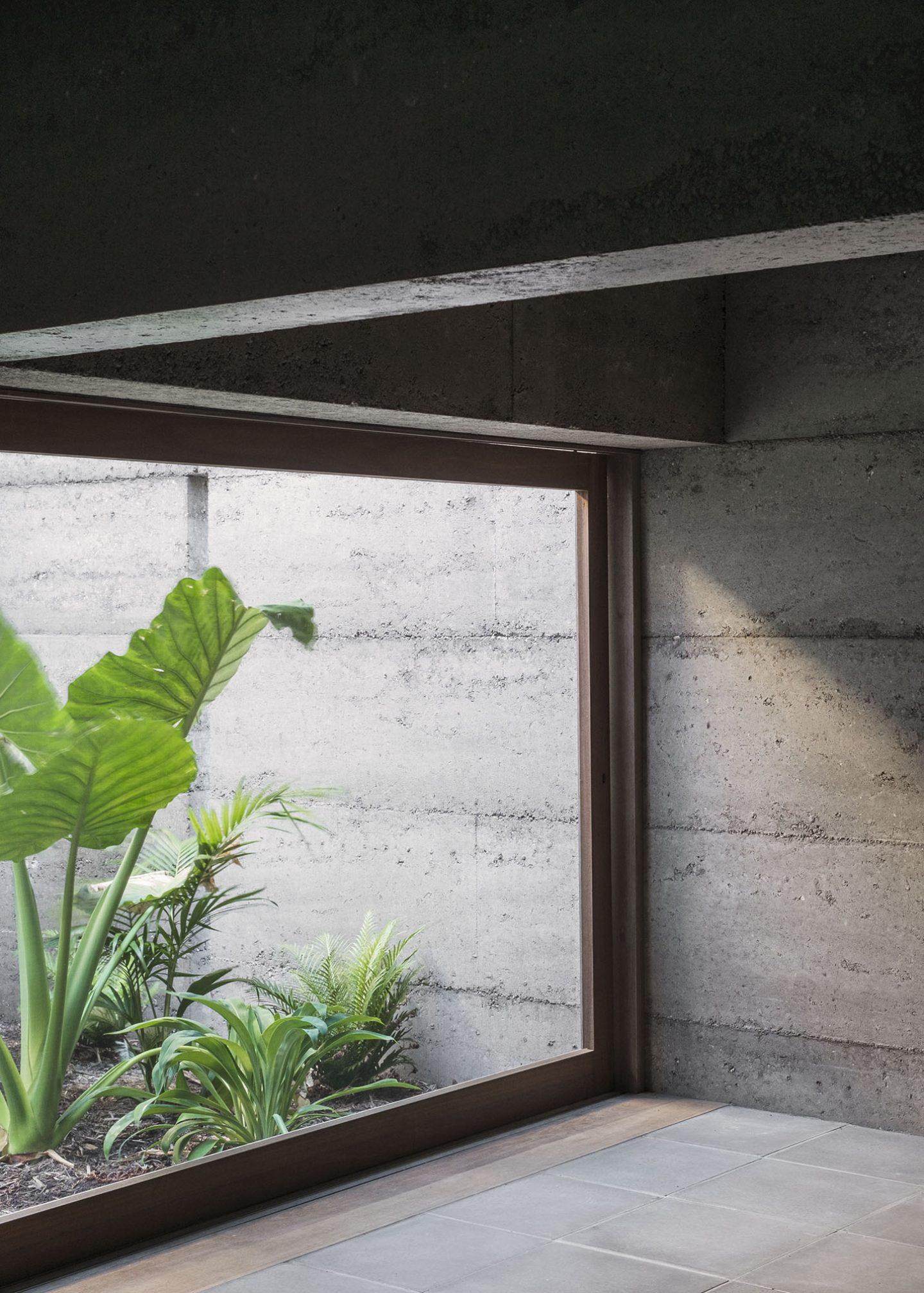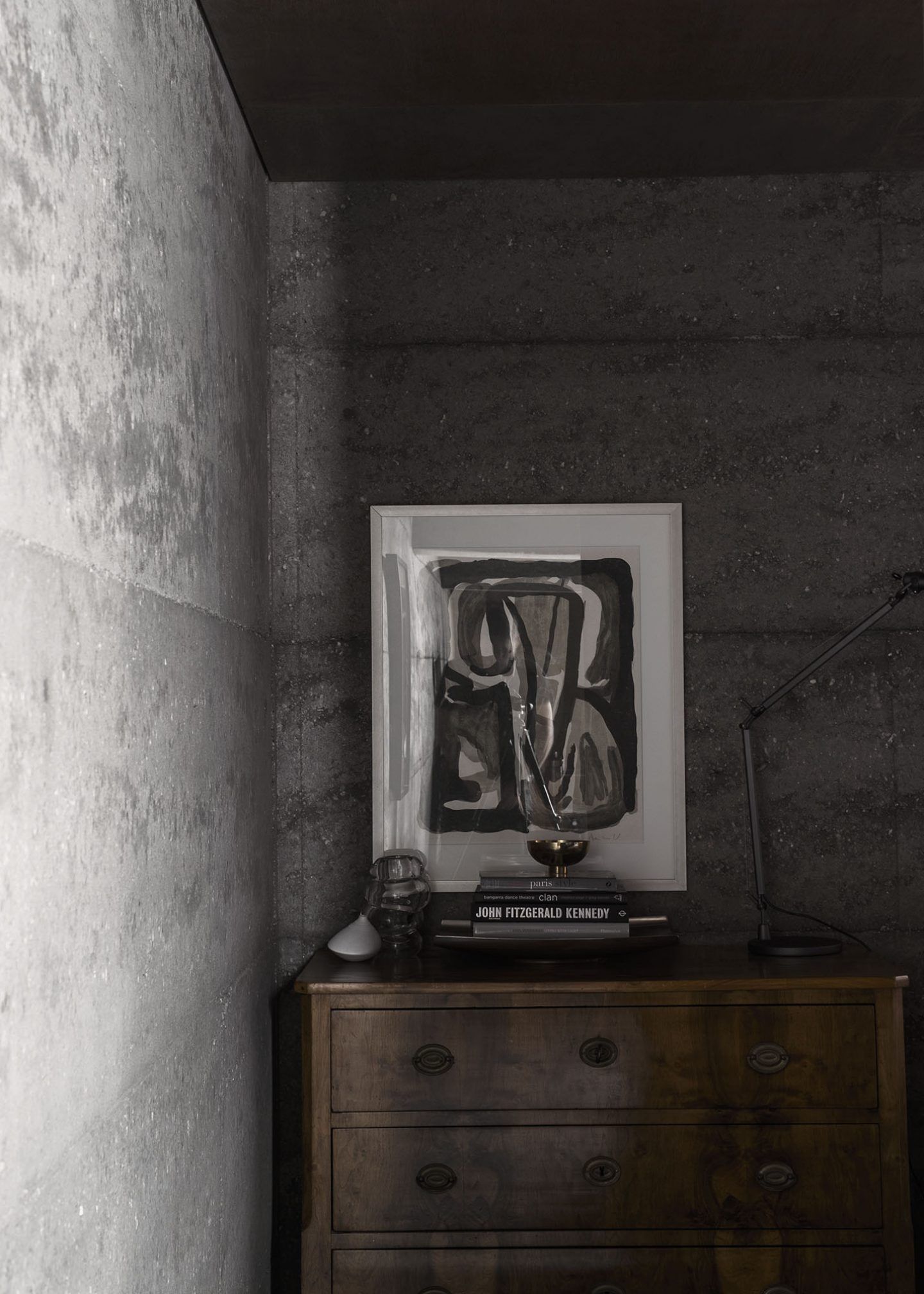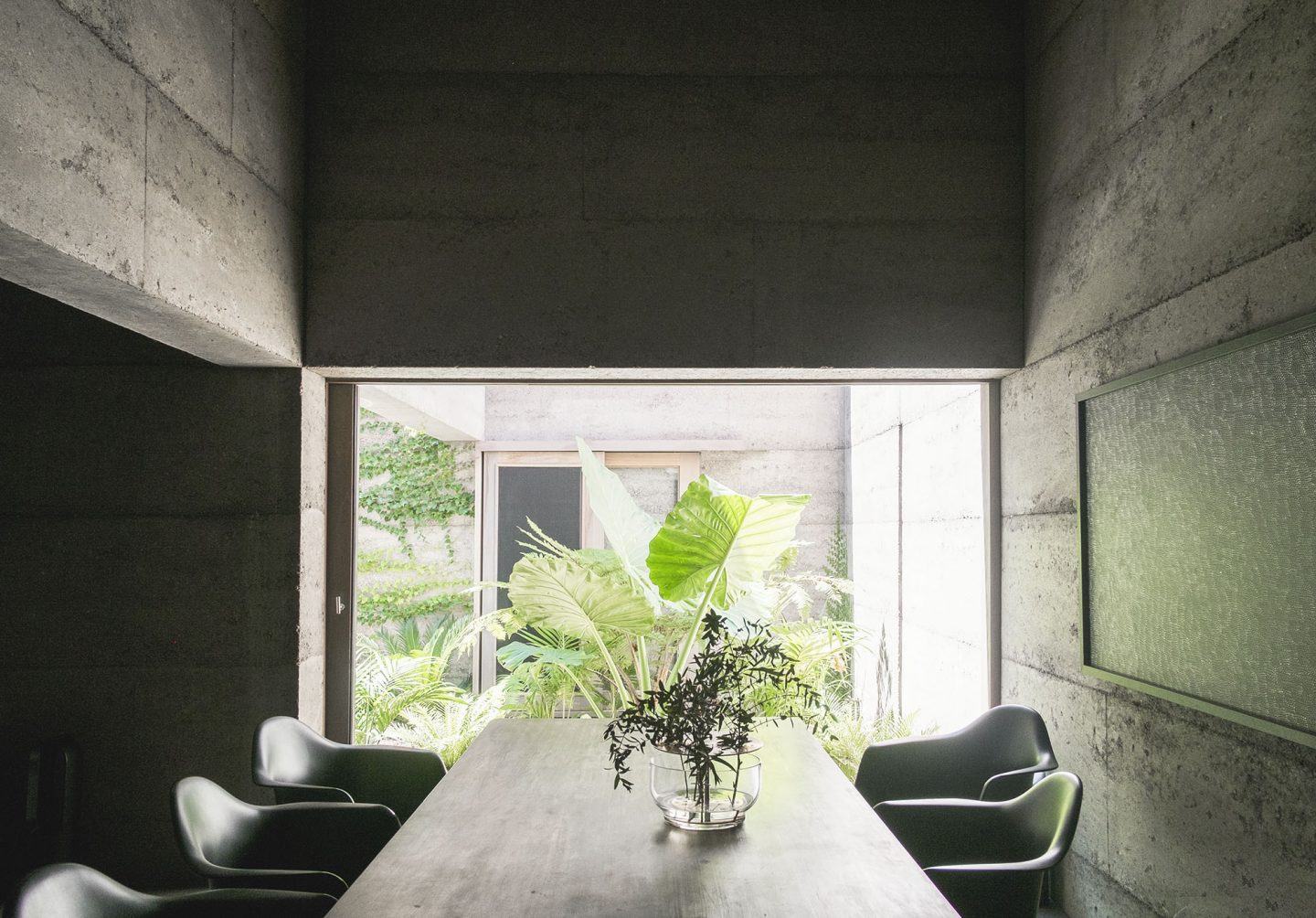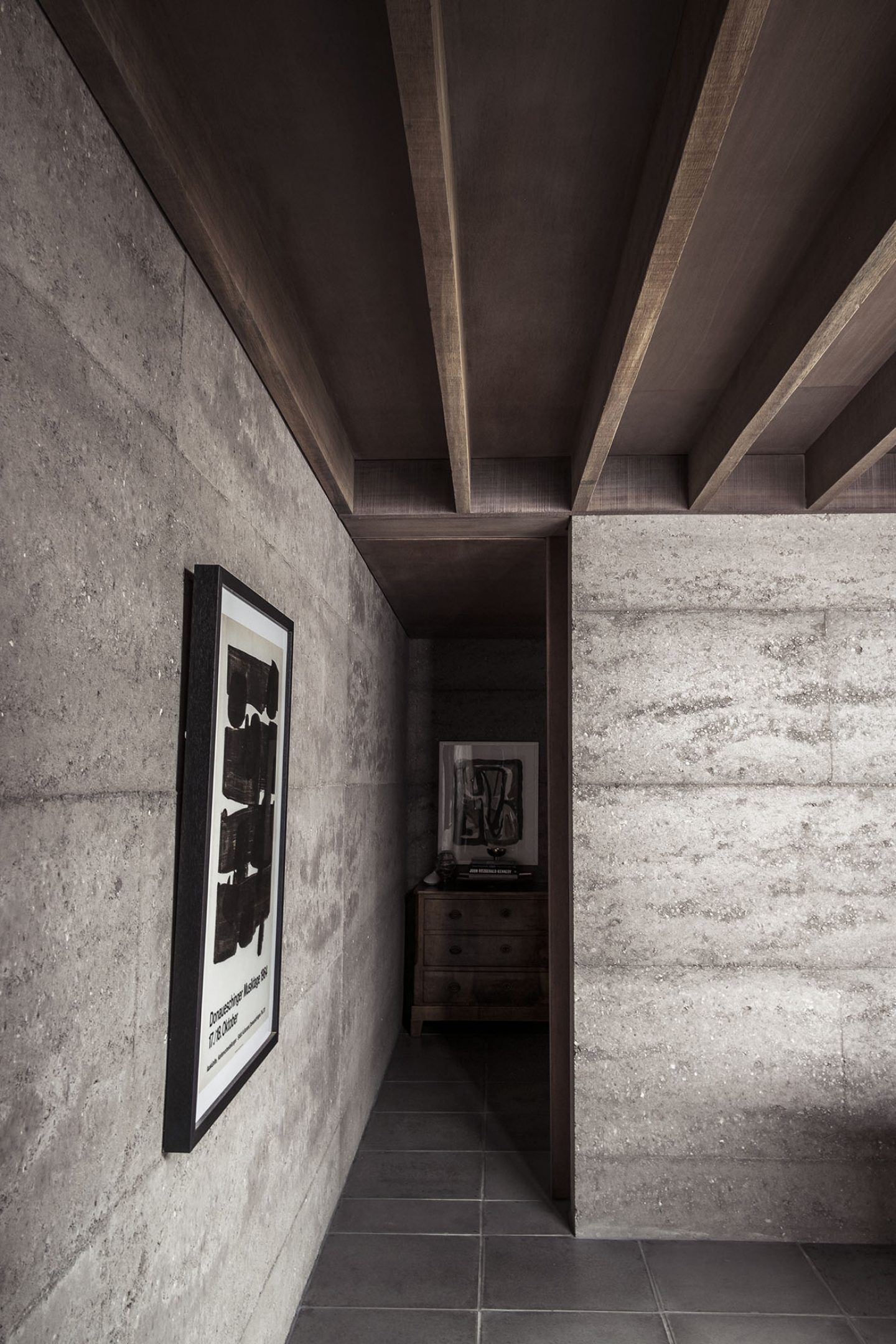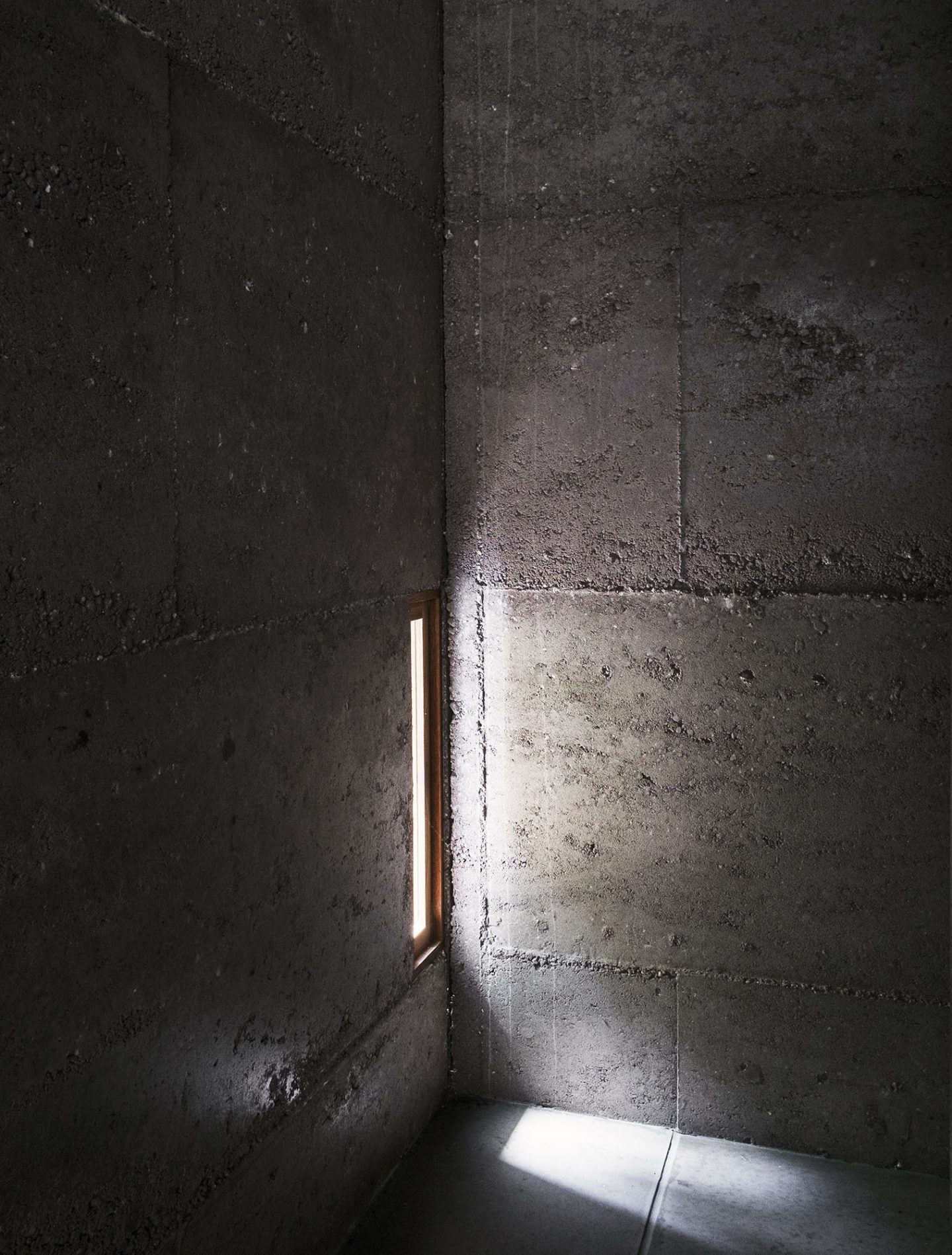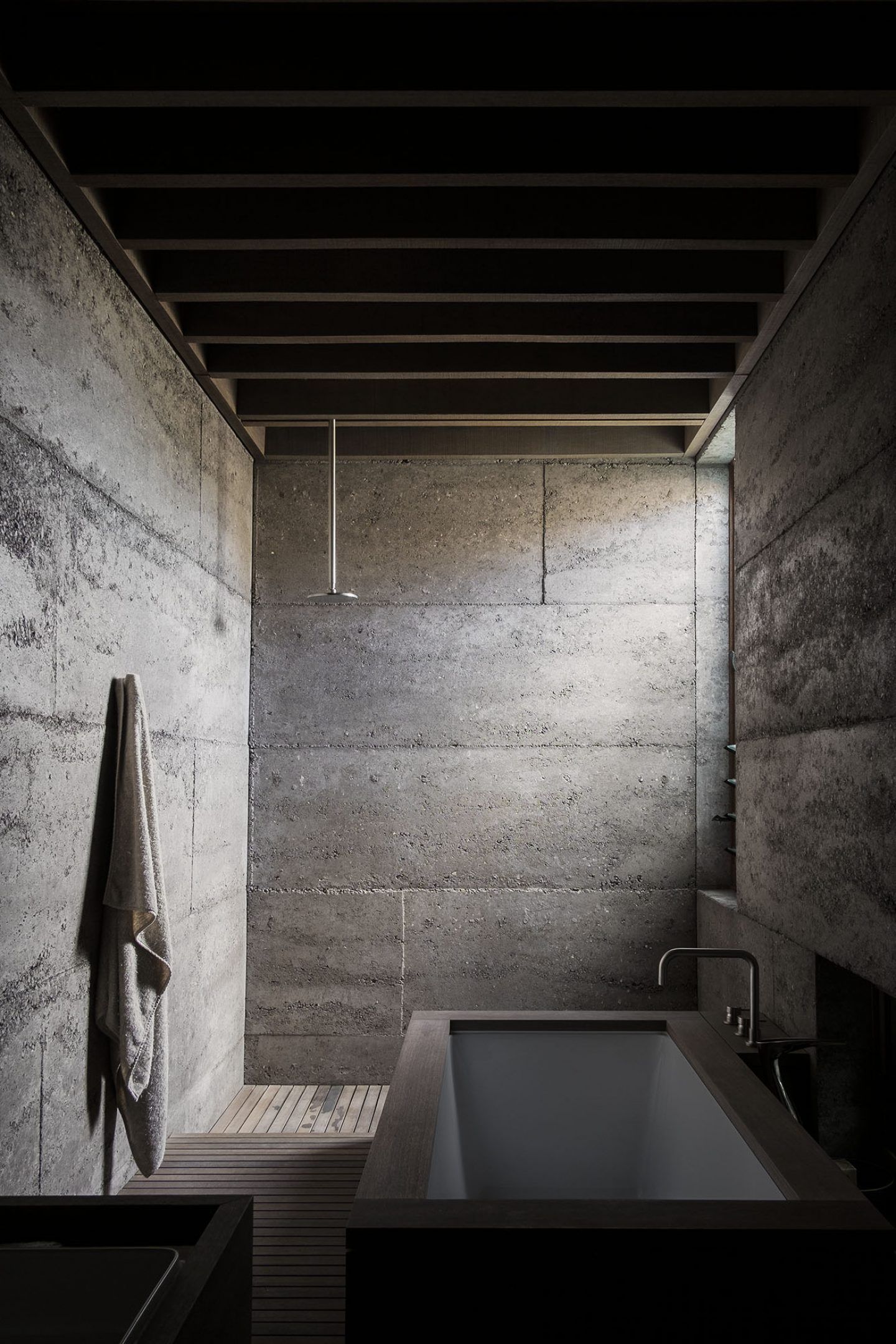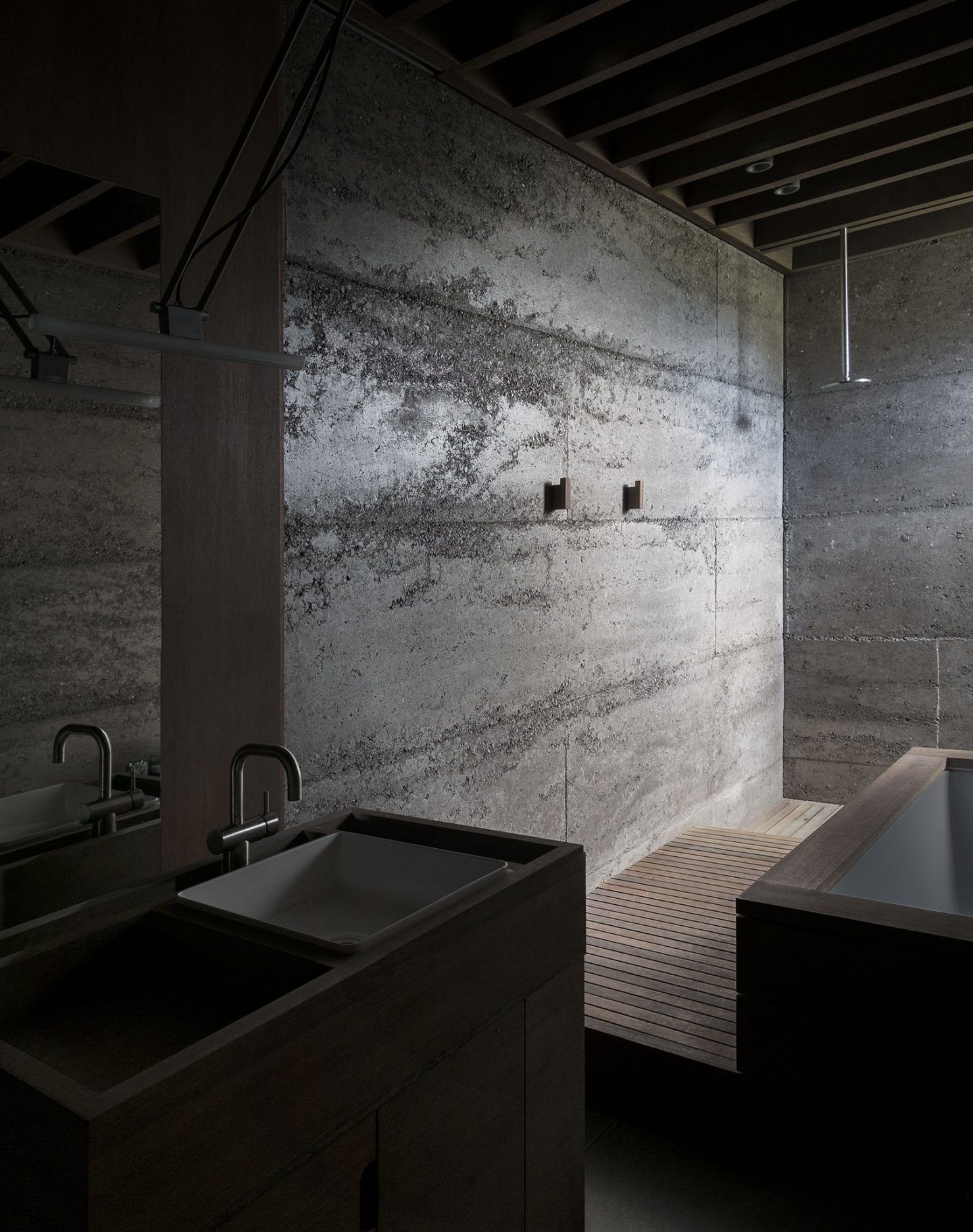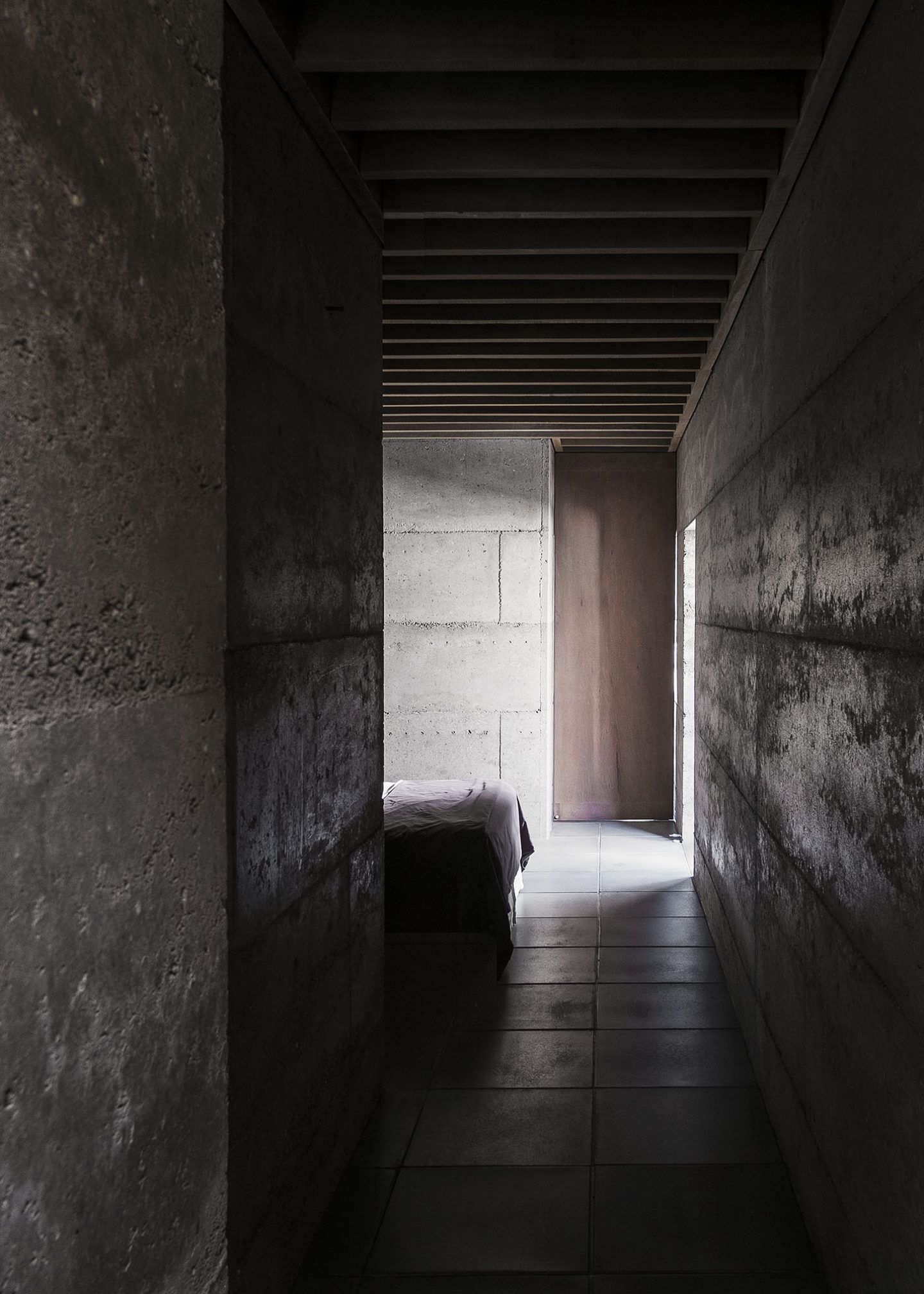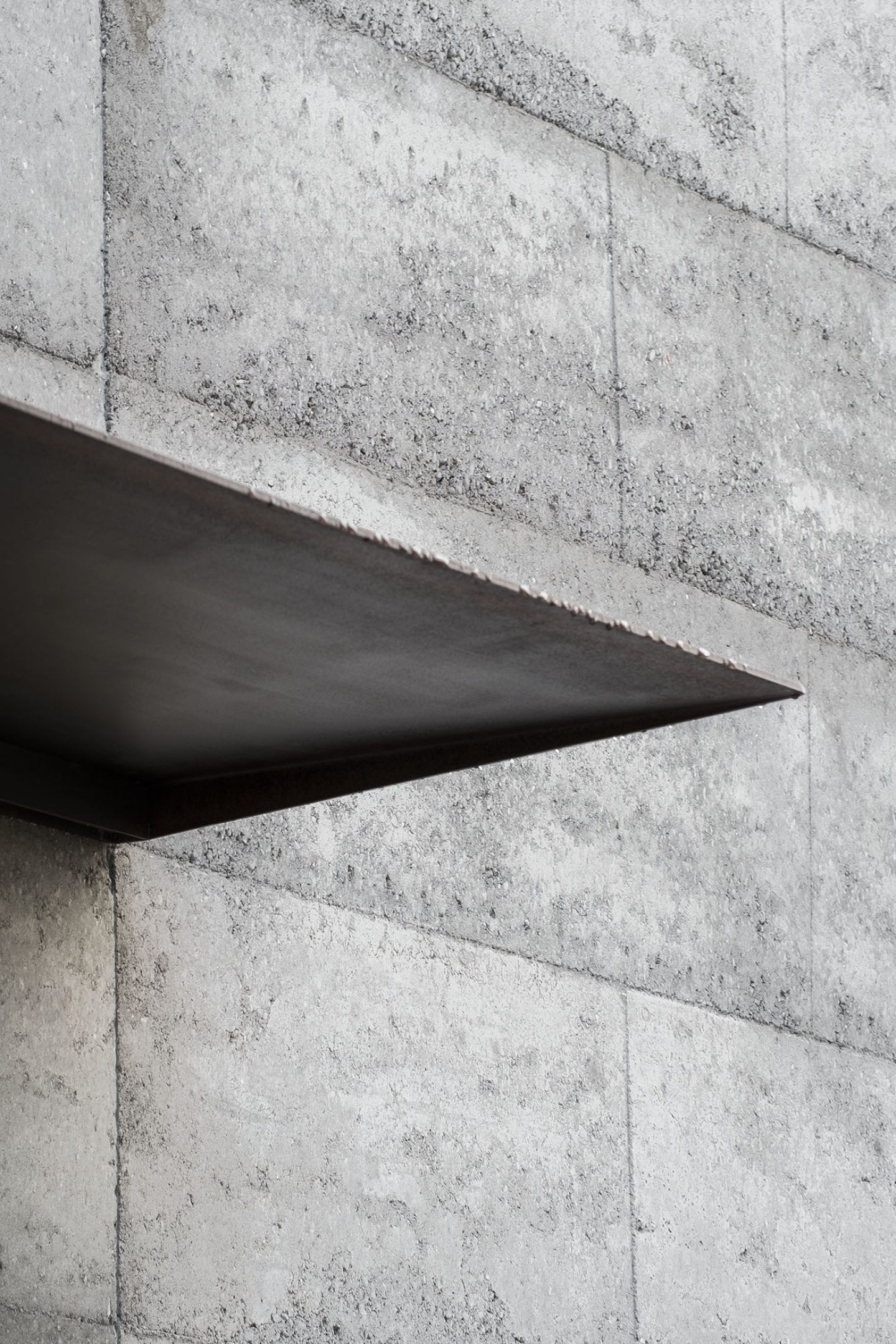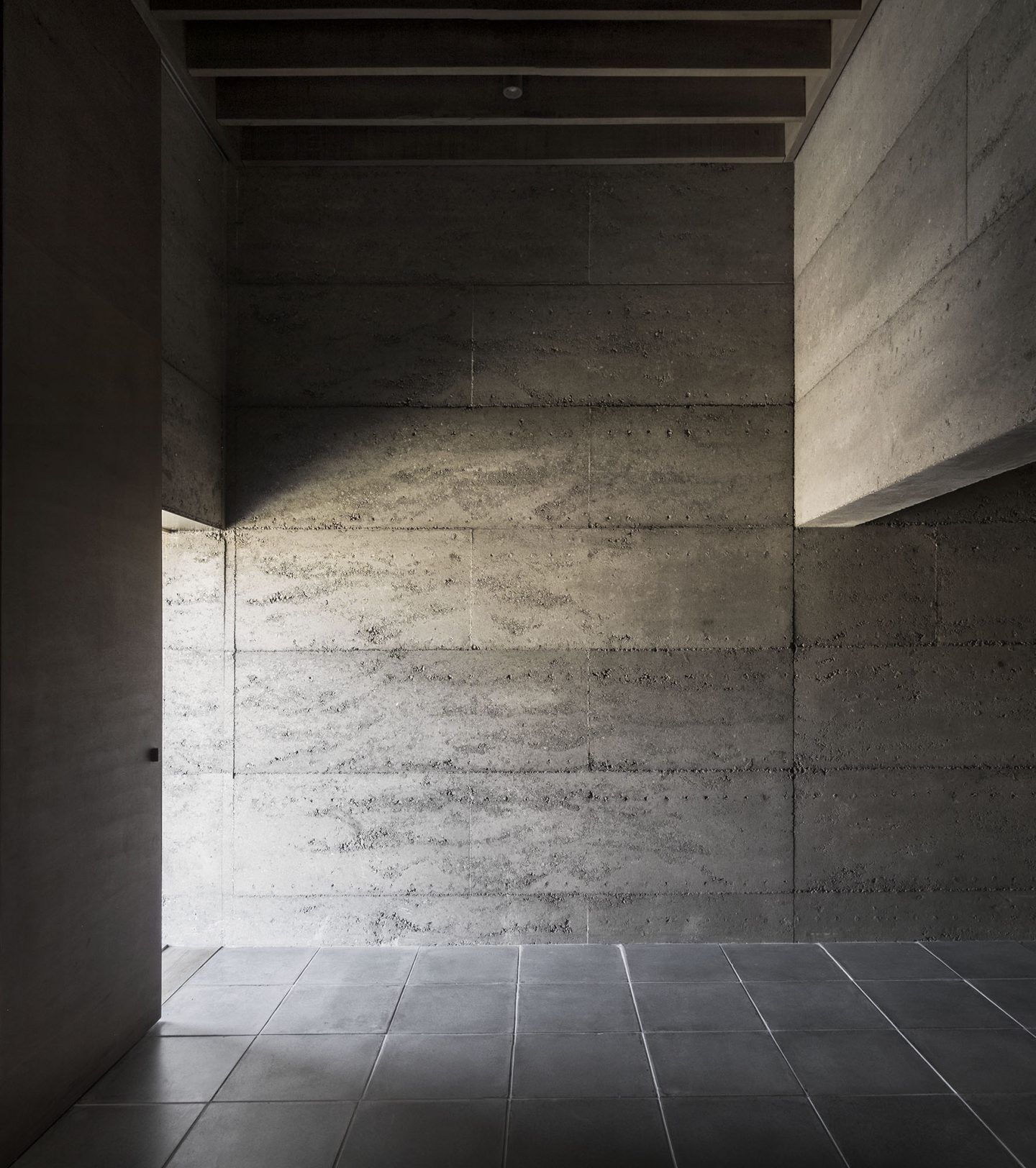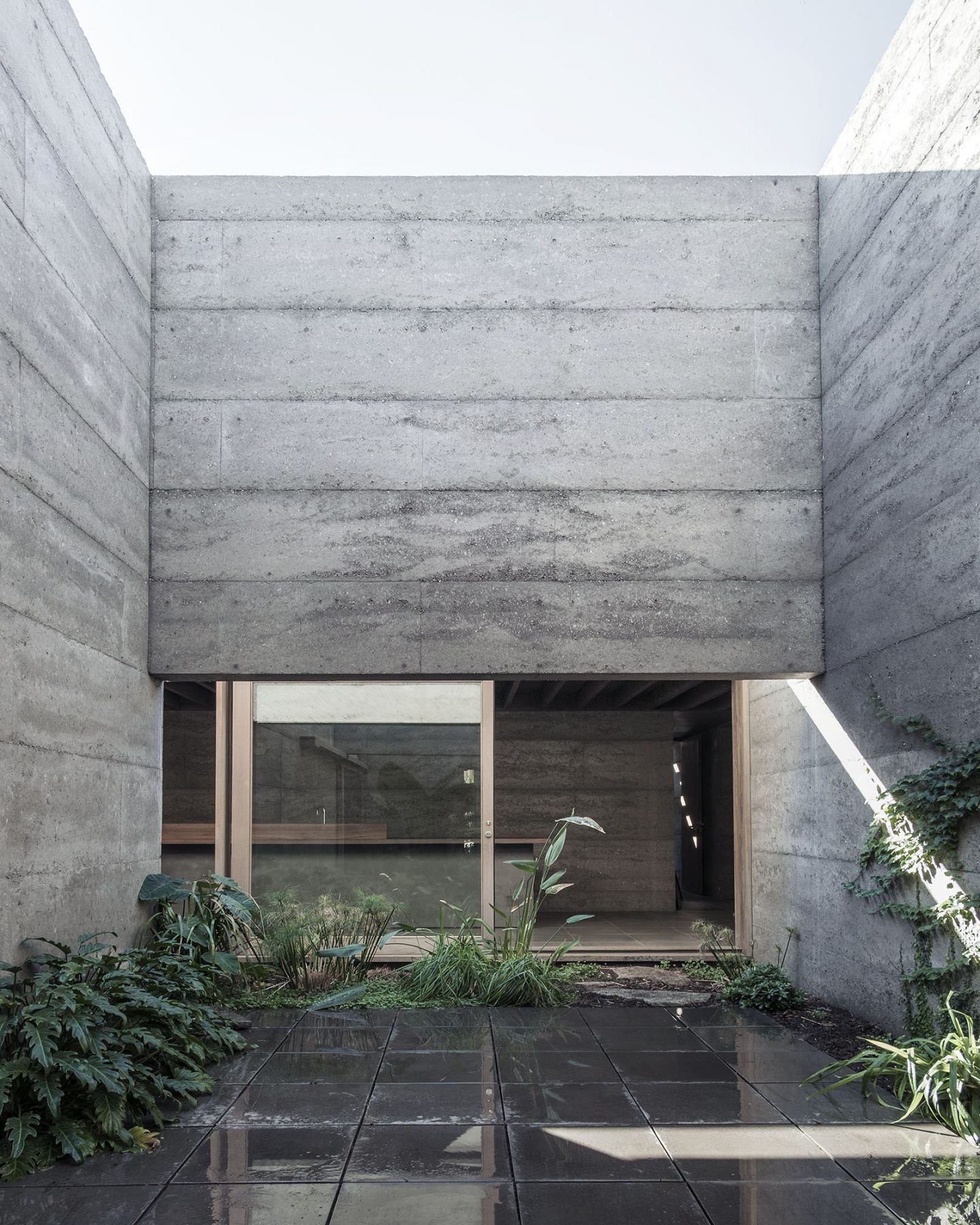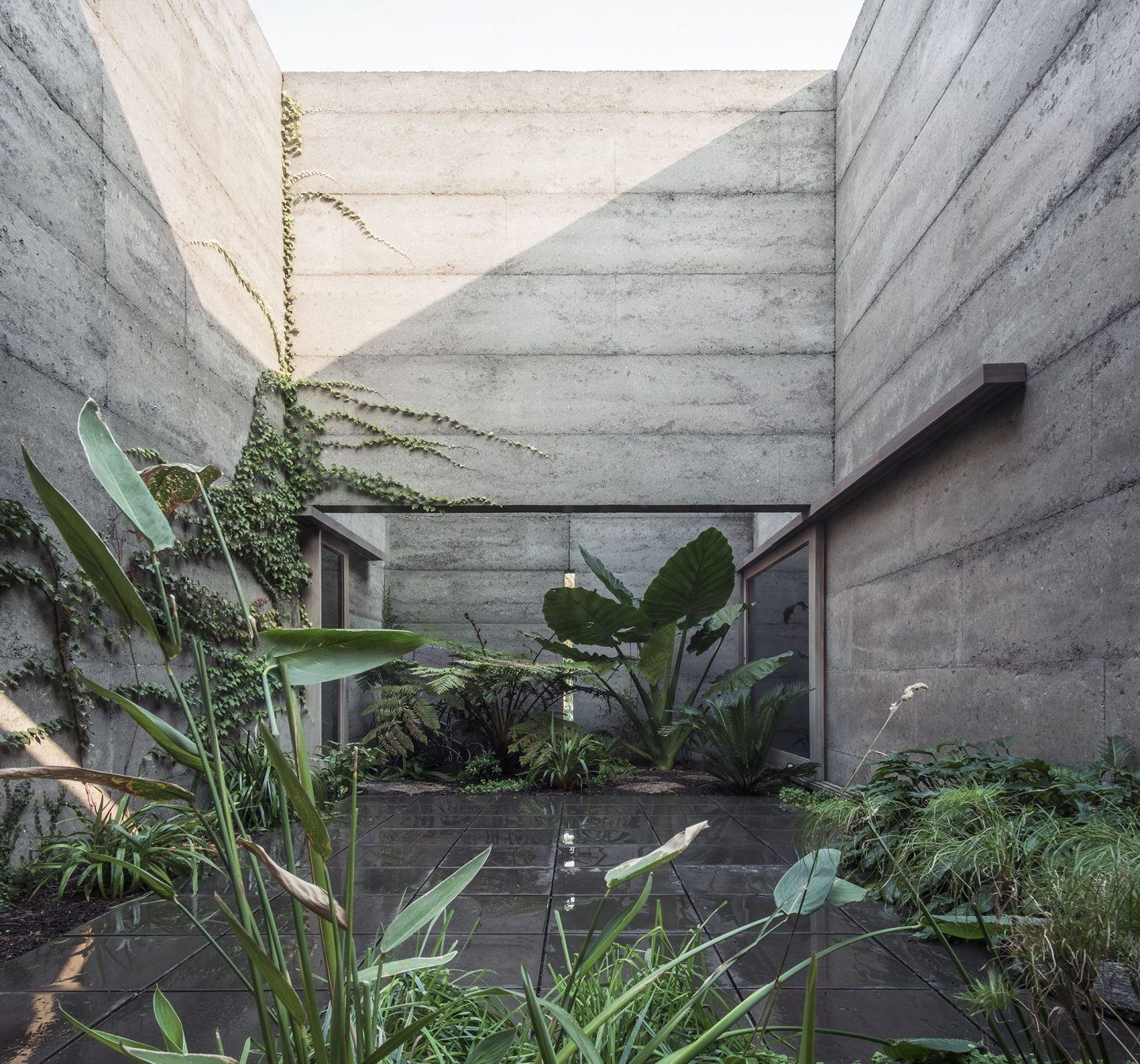 All images © Giulio Aristide