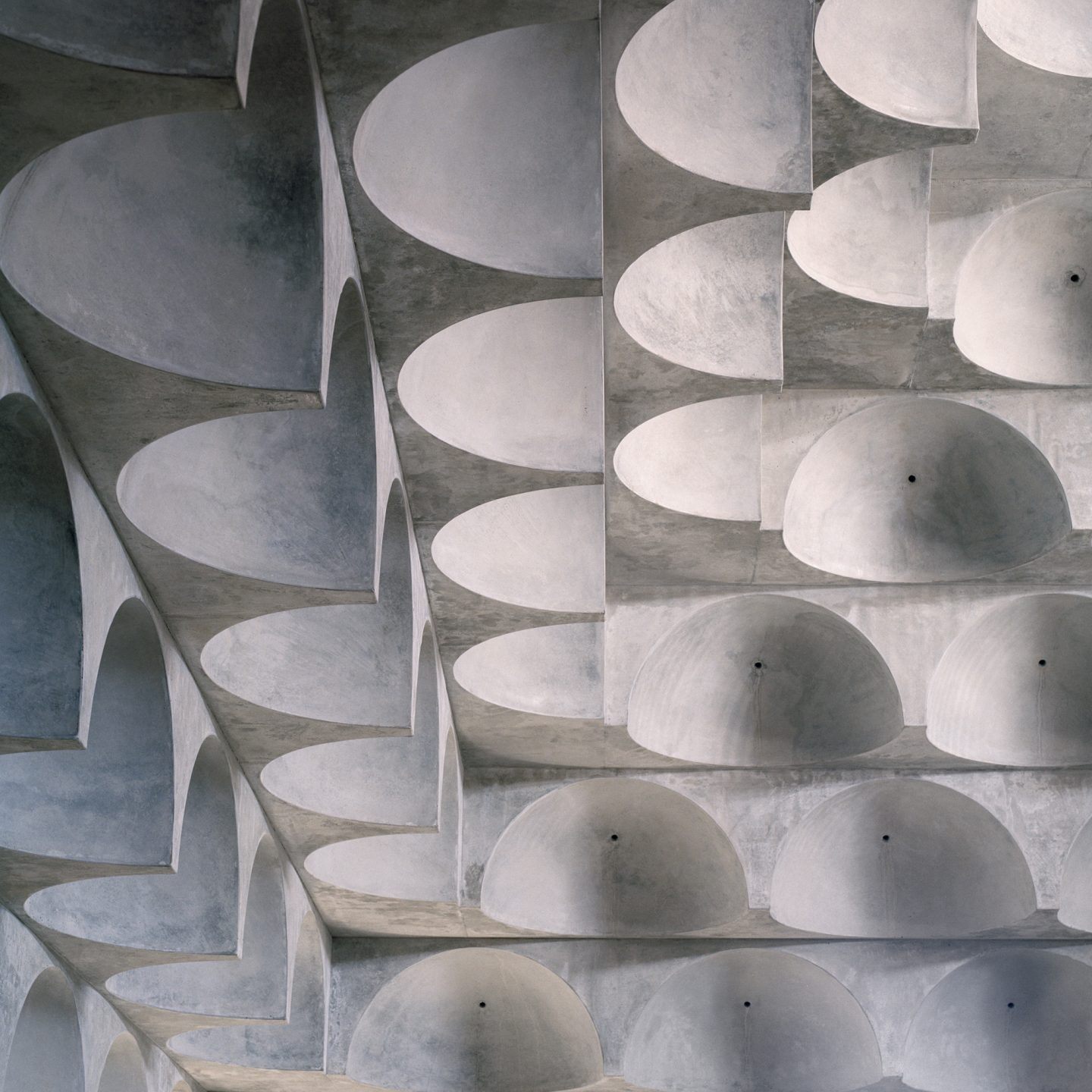 This Modern Concrete Mosque In Australia Is An Architectural Work Of Art
Lead architect Angelo Candalepas was first commissioned to design the mosque in the mid-1990s by the non-profit organization, Australian Islamic Mission (AIM). The geometric interior of the contemporary building houses a main space for prayer, which occurs against a backdrop of concrete volumes with timber accents. Layered slabs of concrete precede a timber-lined roof with a small skylight that lets in natural light. An impressive feature of the mosque is its 99 concrete-cast concave domes that step up two of the interior walls in rows, which, through the skylight, introduce an interplay of light and shadow. The juxtaposition of the curved forms and flat edges break down the scale of the venue.
The domes are a modern reference to muqarnas, an honored form of ornamented vaulting in traditional Islamic An impressive feature of the mosque is its 99 concrete-cast concave domesarchitecture. In keeping with tradition, the domes will be inscribed with the 99 names of God in gold calligraphy. Candalepas consciously designed a mezzanine floor for the women's worship galleries, so that "The women are right at the center of the dome so they're, in a way, placed in a more powerful position than the men who are below them," the architect said in an interview last year. The mosque's extraordinary design has been compared to Brutalism, in particular because of its use of raw concrete as the primary material. The mosque was photographed by London-based architectural photographer Rory Gardiner, who has been the photographer of numerous properties that we have featured previously on IGNANT.