One of the great pioneers of modern furniture design, Eero Aarnio's seminal pieces—such as the Ball Chair (1963) and the Pastil Chair (1968)—quickly became mainstay icons of popular culture, appearing in such films as 'A Clockwork Orange', 'Men In Black' and 'Zoolander'.
"Aarnio's seminal pieces quickly became mainstay icons of popular culture."Now in his 80s, the prolific interior architect – who is also a Professor – continues to create, working from the home and studio he designed himself in the 1980s. Located lakeside in the small town of Veikkola, a half hour drive from Helsinki, the light-flooded space—and, being in Finland, its accompanying sauna—is an oasis of tranquillity in which we were warmly welcomed by Aarnio and his family. Over coffee and cake, we got to know the gregarious luminary behind some of the 20th century's most innovative seating designs – which are also currently the subjects of an exhibition at the Design Museum Helsinki until September 25. If you're in the area, make sure don't miss it.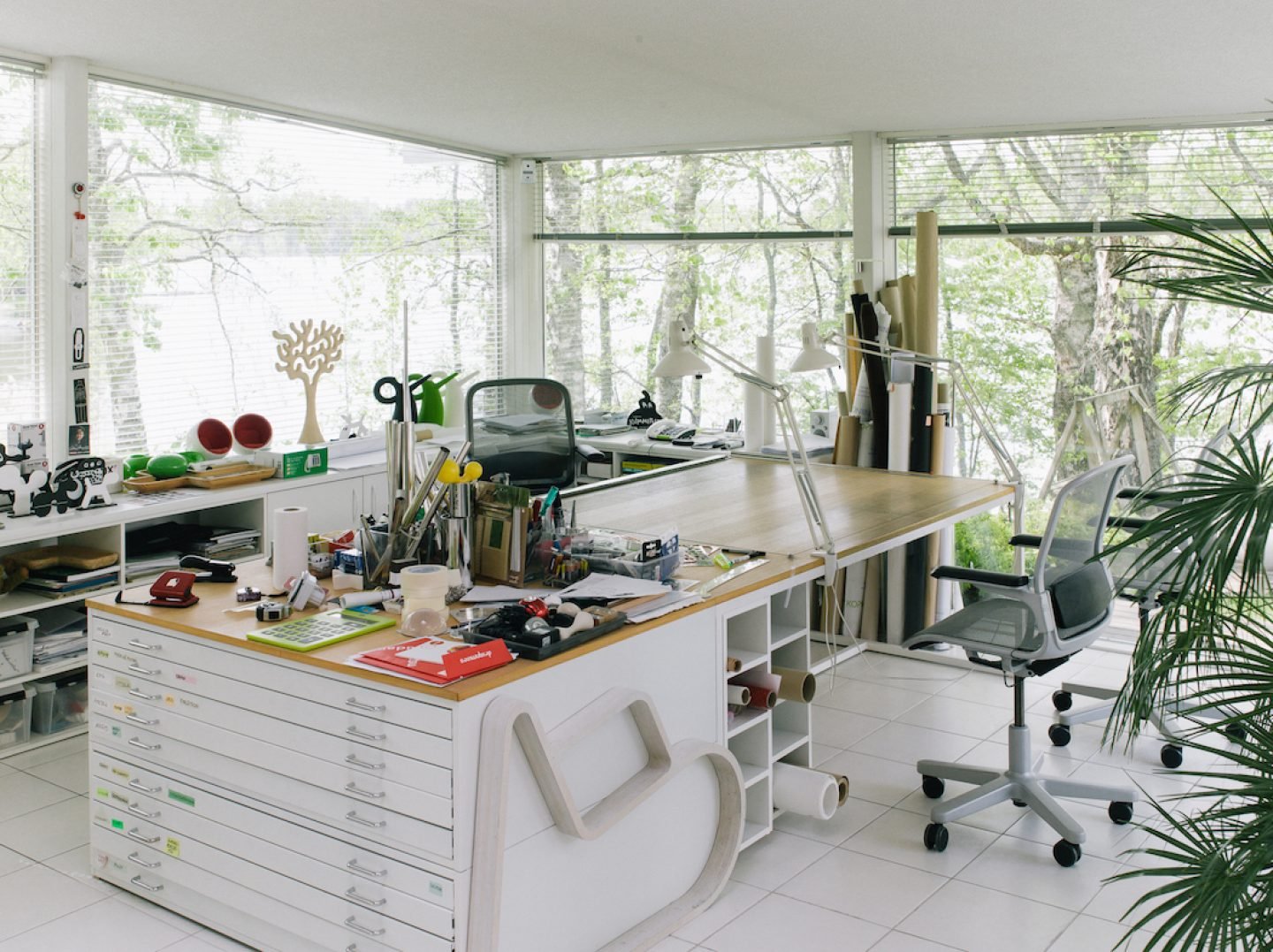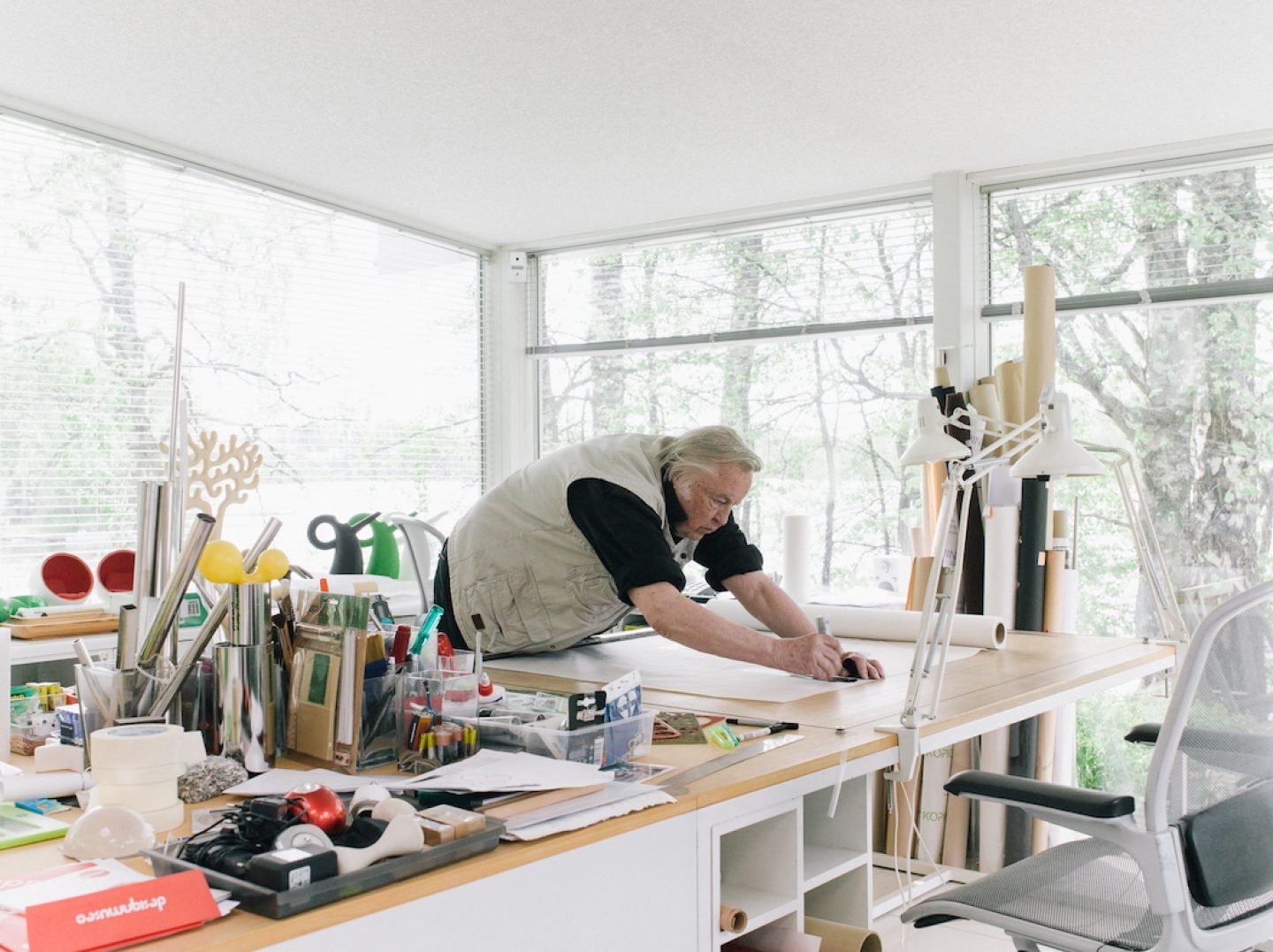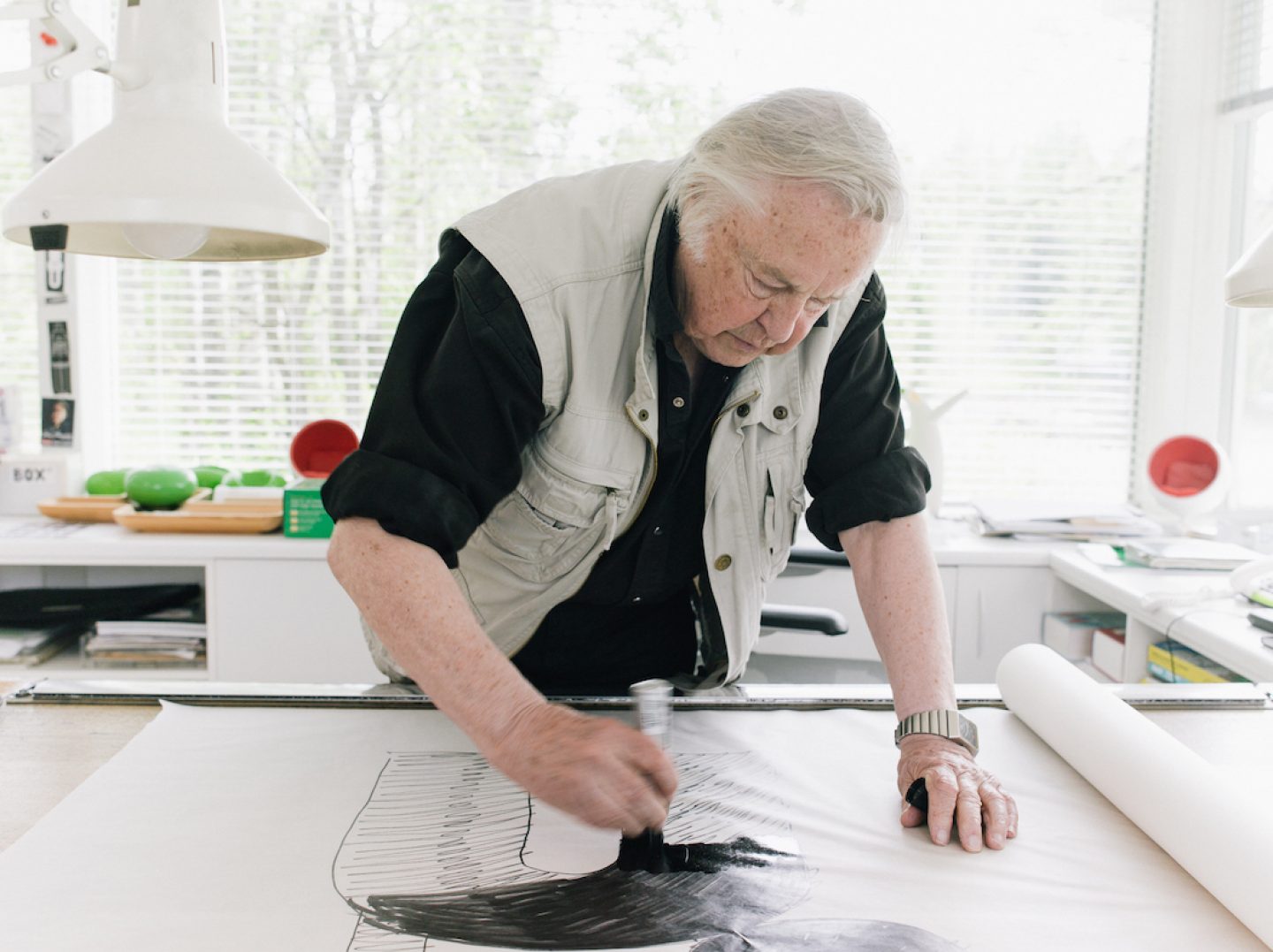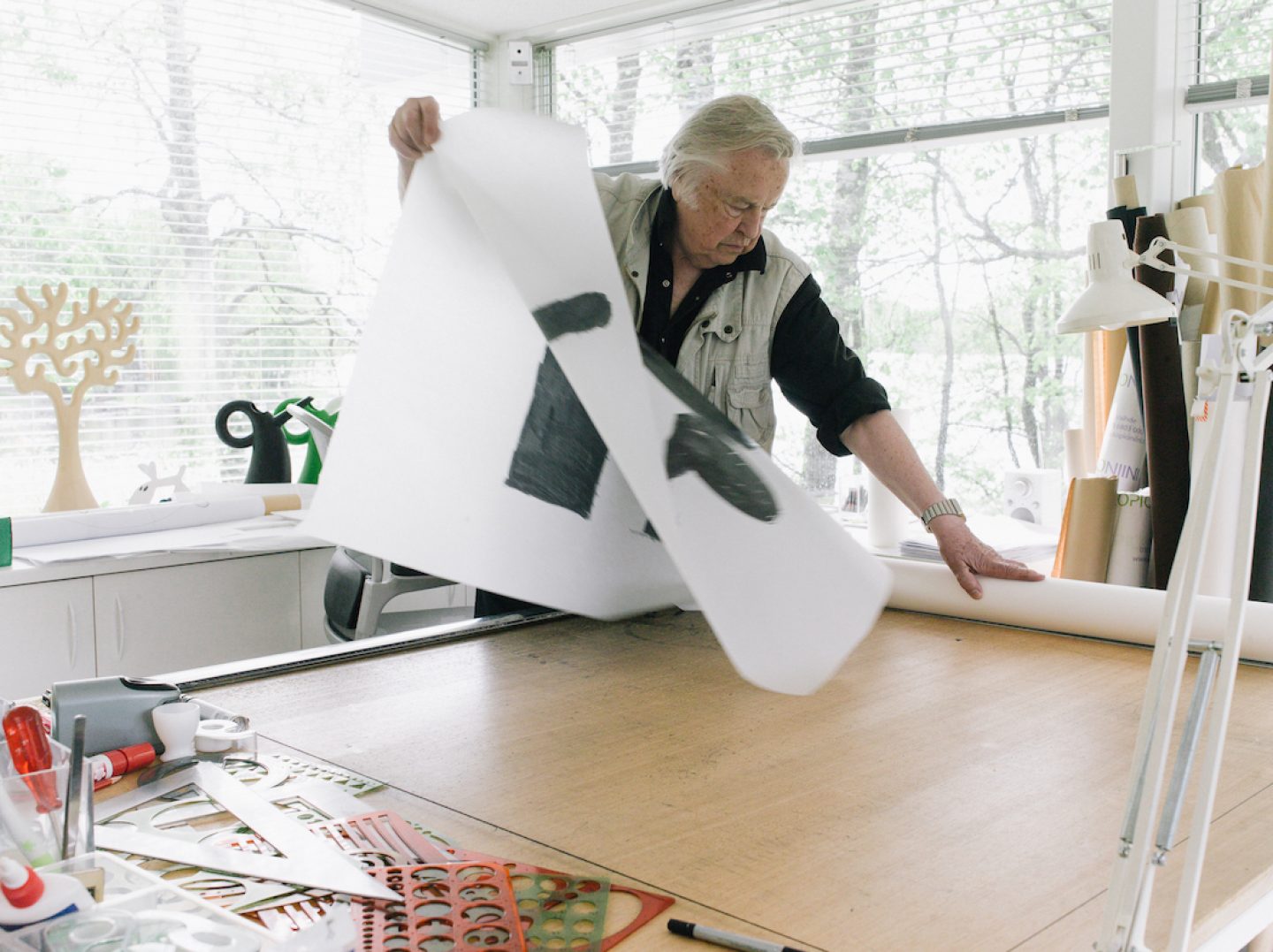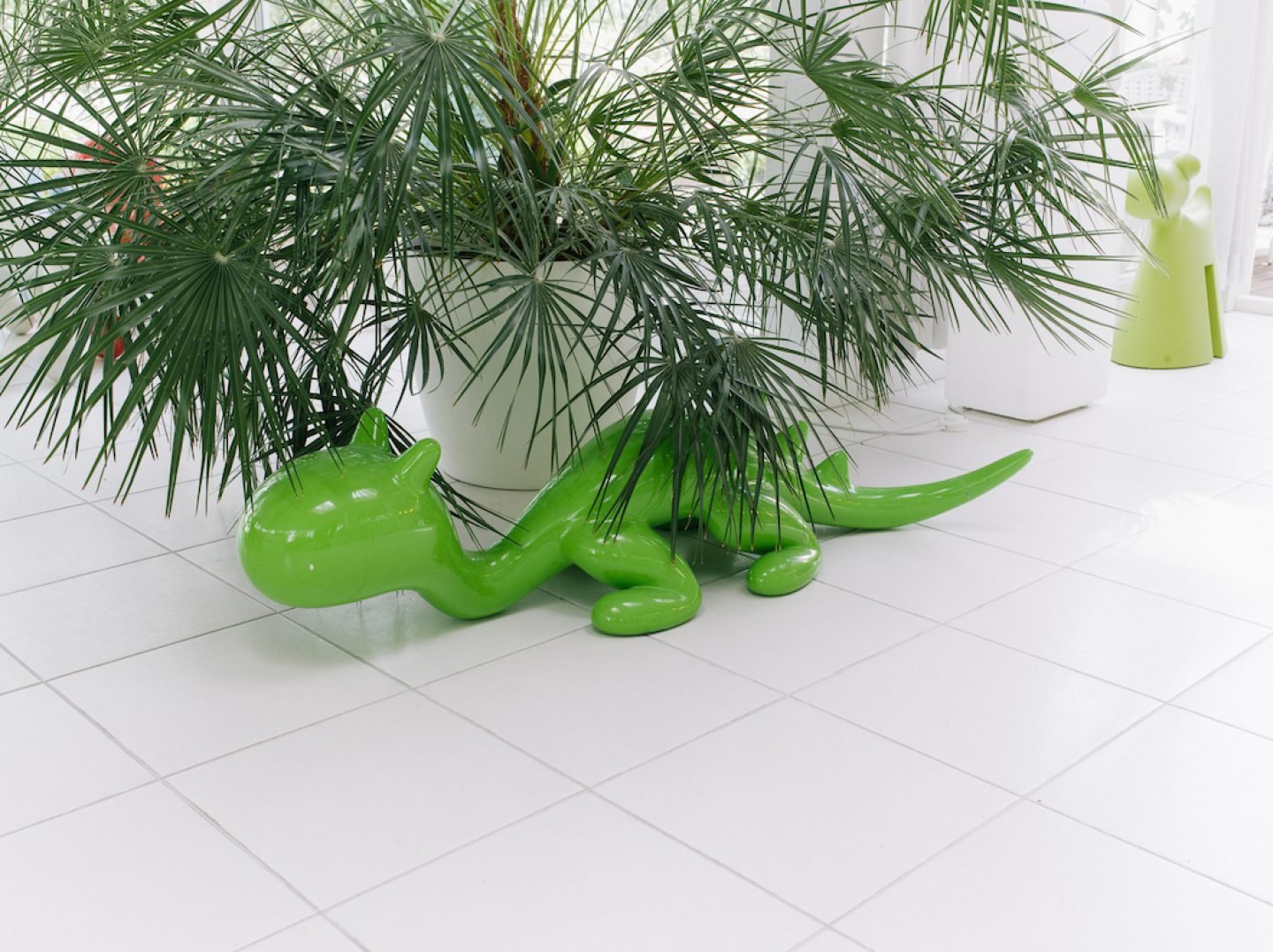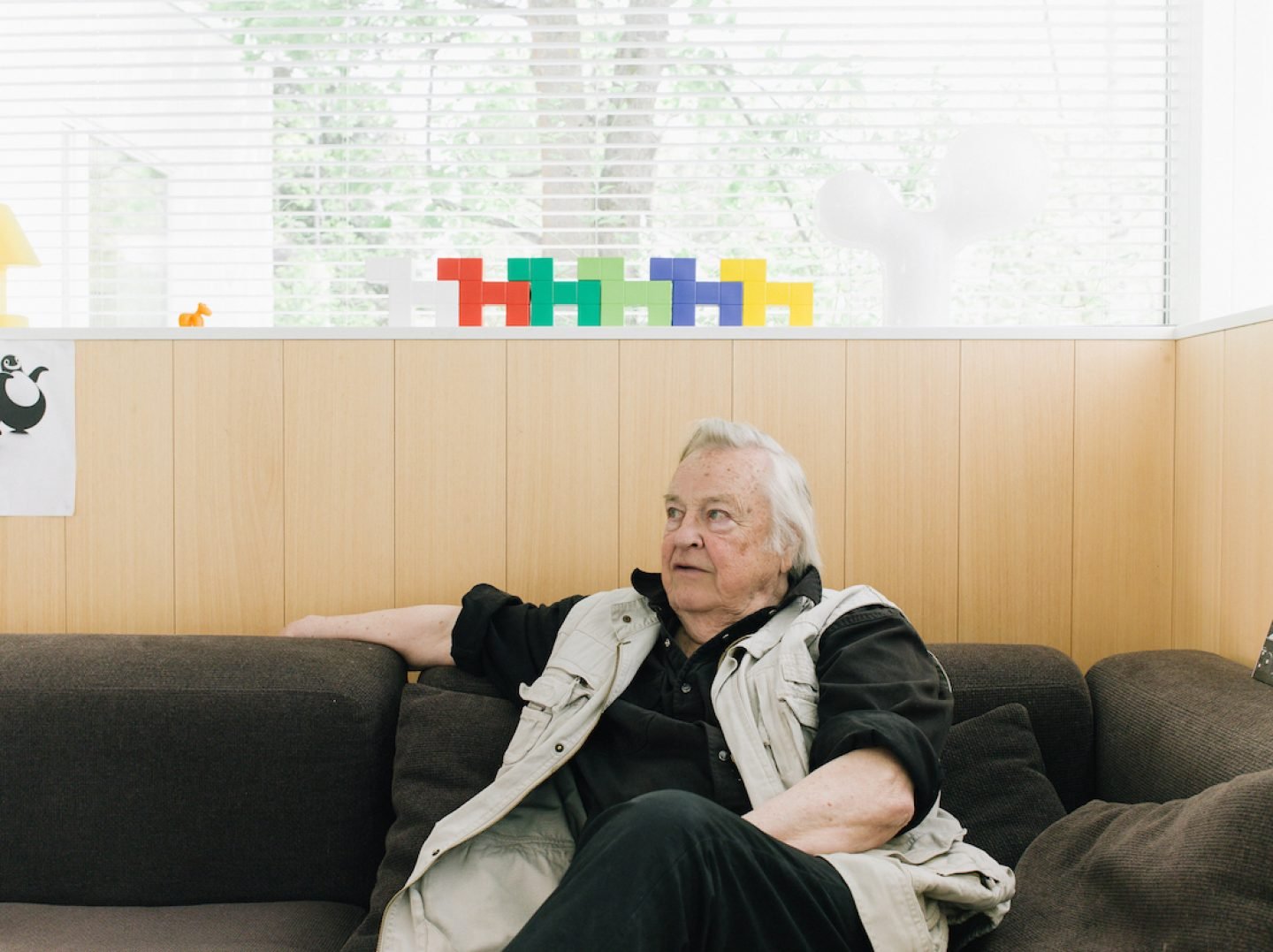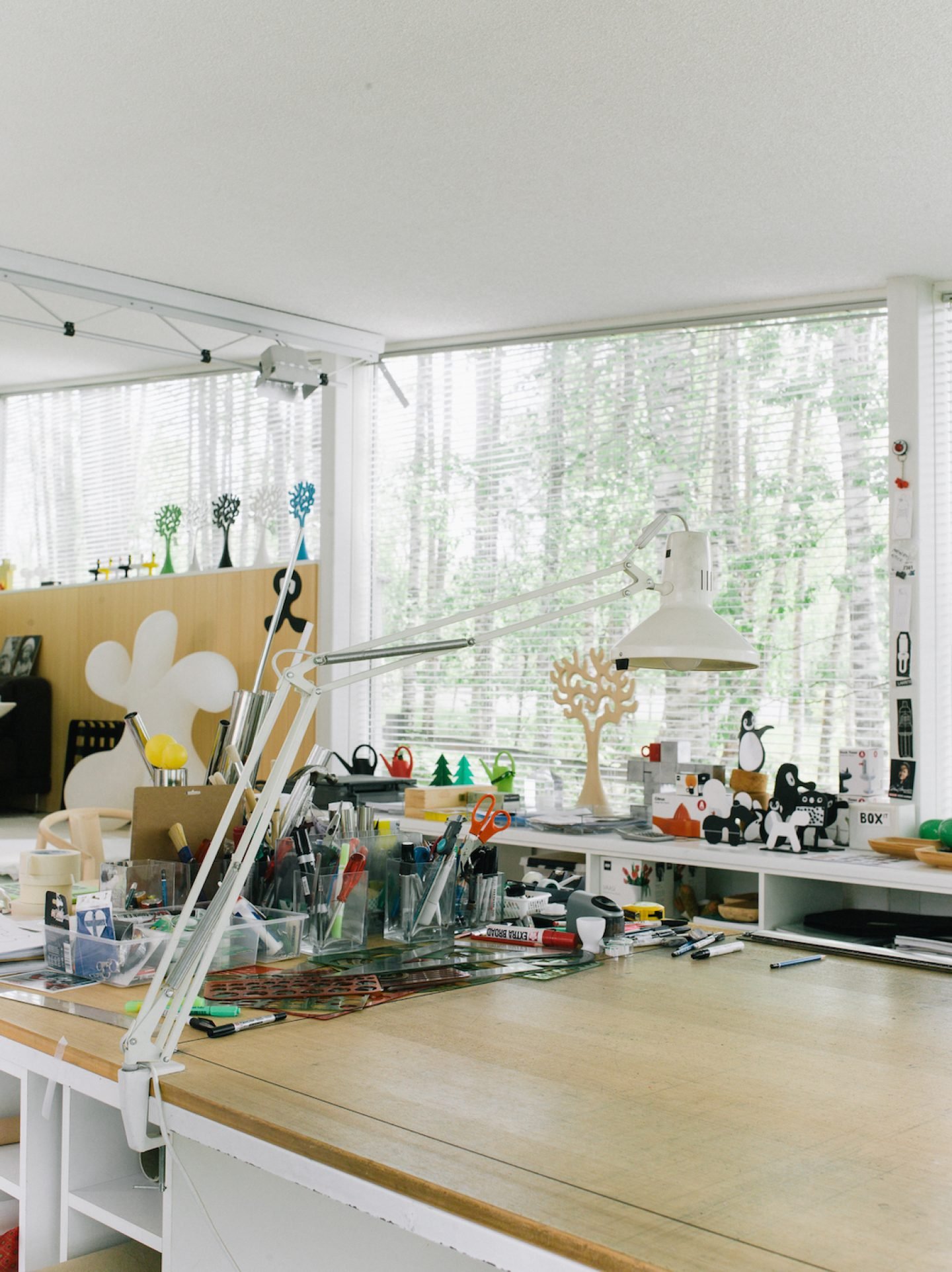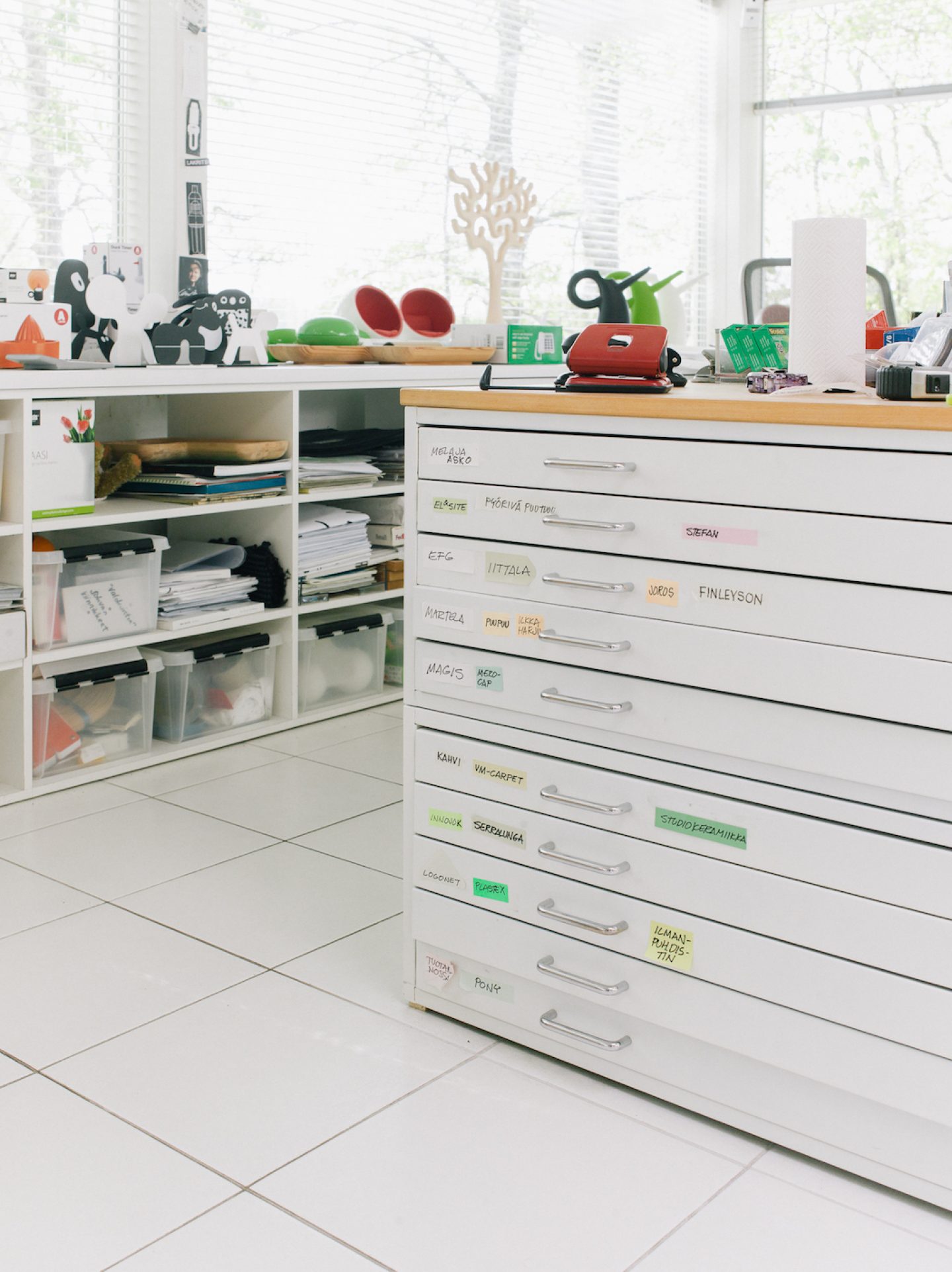 Eero, thank you so much for having us here in Veikkola at your home and studio. What were the main considerations for when you designed it in 1987?
"I have always wanted to live very close to water."I have always wanted to live very close to water, no matter whether a lake, sea or river. It's not easy to find in Helsinki. But this is so far away, we managed to succeed, and found this place in 1986. And then I designed the building. The most important element is the position: Where the sun comes and goes and what you want to exclude and include – where the house is facing. The view is so beautiful. I don't want to see my neighbours, or people in the street! I had a real office in the center of Helsinki 50 years ago, but then I moved it back home. This is a city apartment, country apartment, studio apartment… altogether. It's a wonderful place – and it's only half an hour to the center of Helsinki by car.
When you applied to Institute of Industrial Arts, Helsinki, in 1954, you were asked to draw or paint person sitting on a chair. It has been said this the resulting drawing was the first reference to your Ball Chair. Can you speak more about what inspired this drawing at very beginning of your career?
I did this drawing because I can't draw a human being! [Laughs] Well, only the fingers. We had to draw a person sitting in a chair and reading, and since I didn't know how to draw a human, I just drew this curve. And I got the maximum score! But later, people said, 'this must have been your first design for the ball chair'. No, truth is that's a just media story. [Laughs].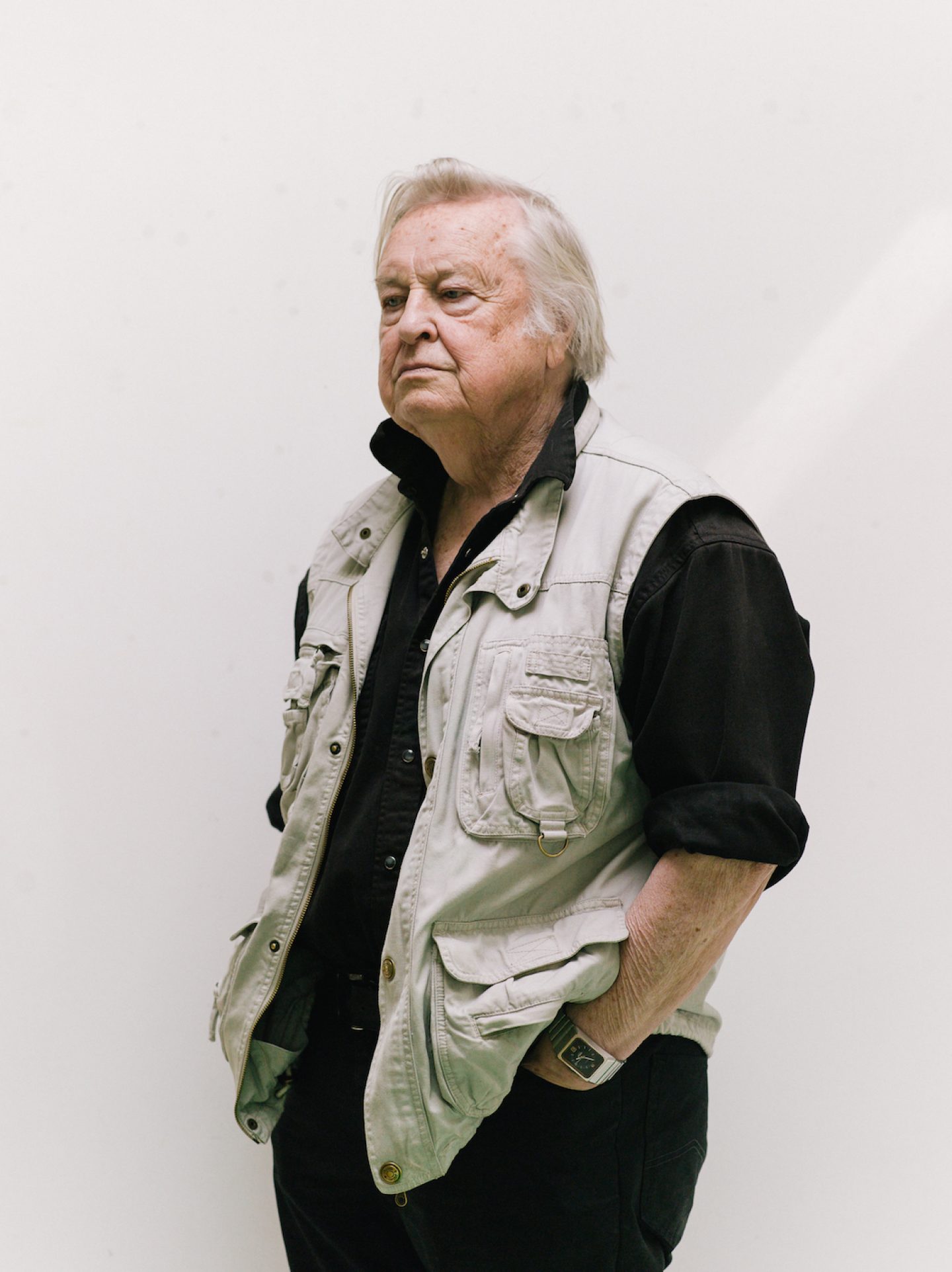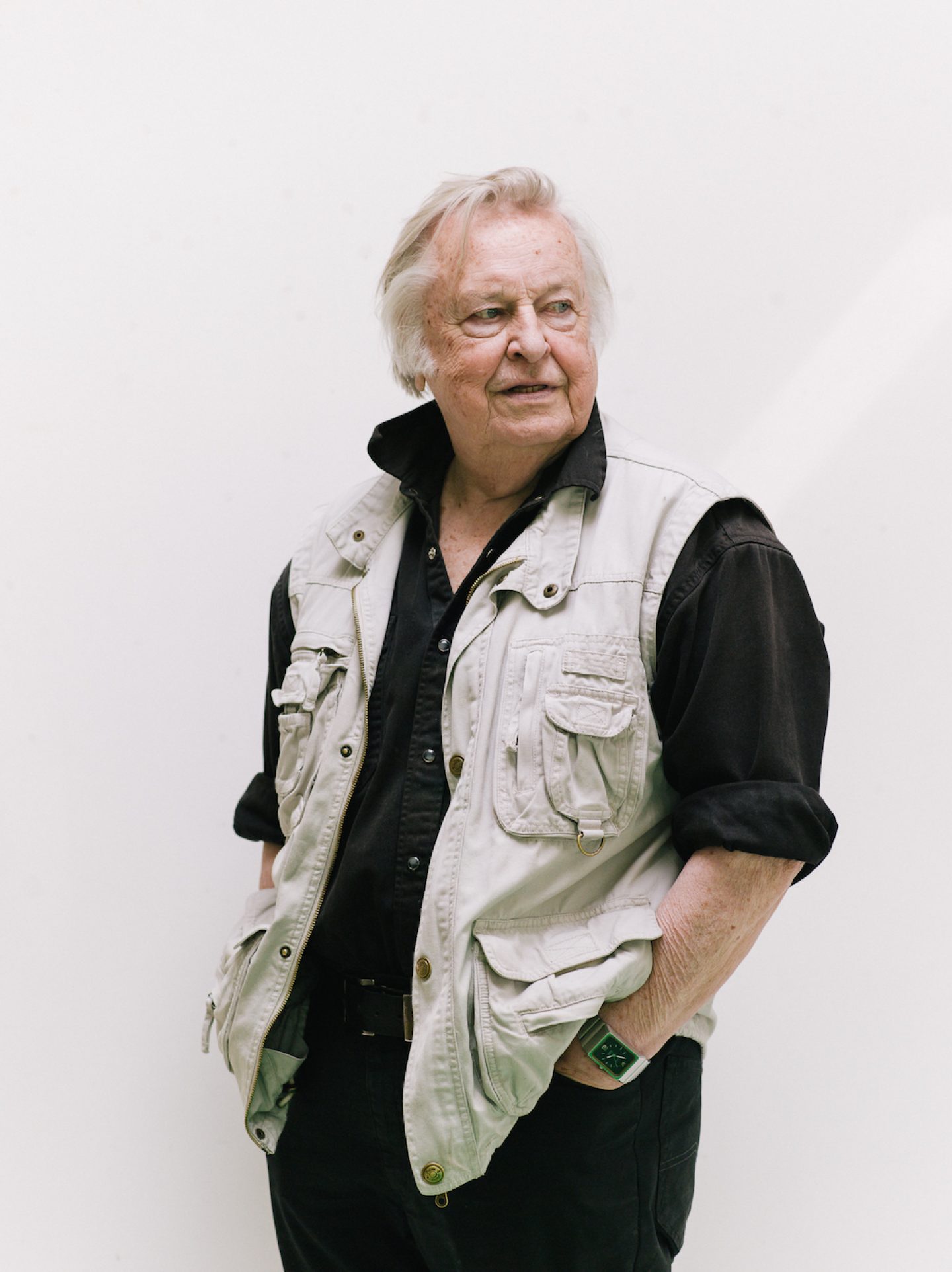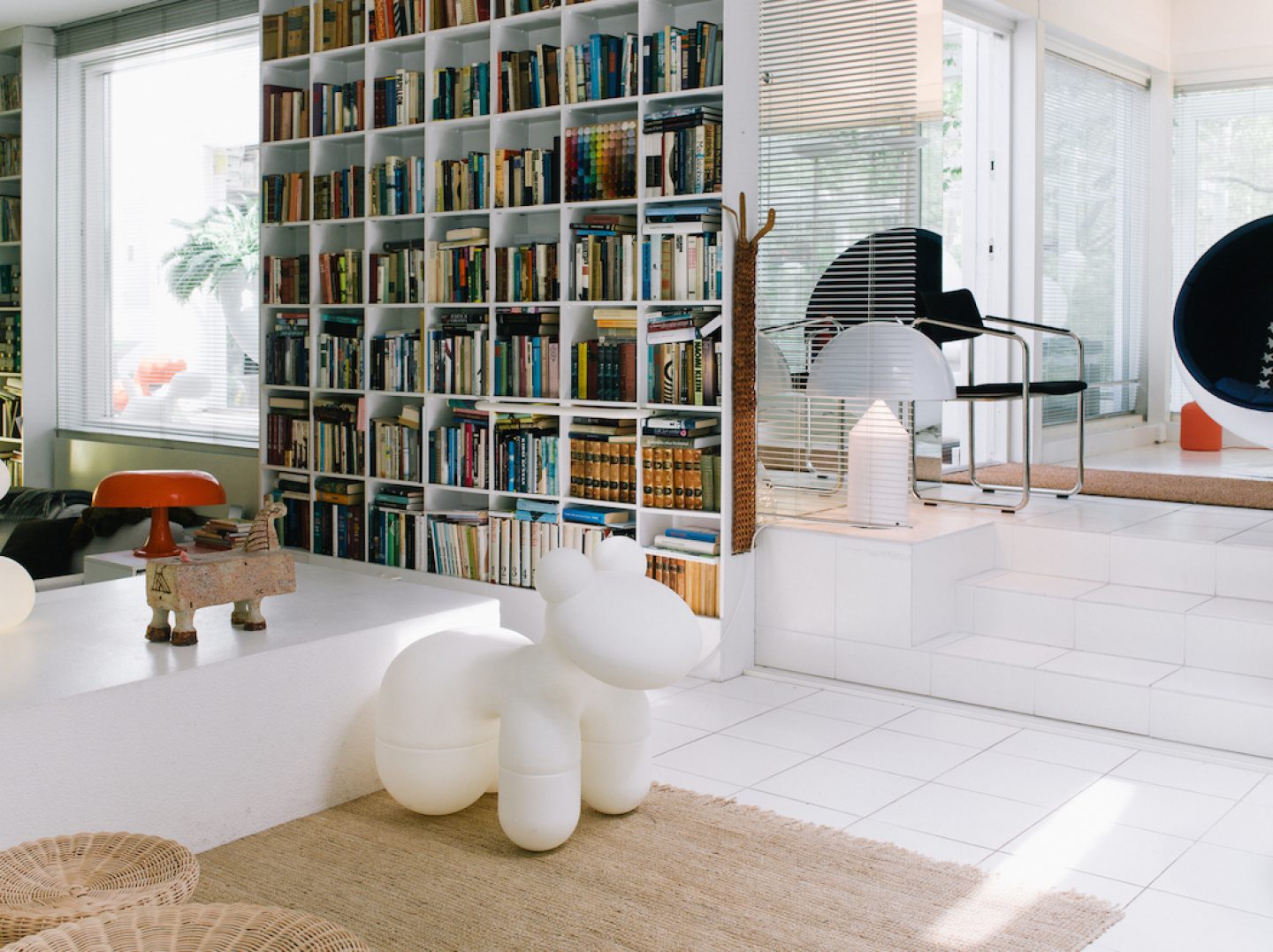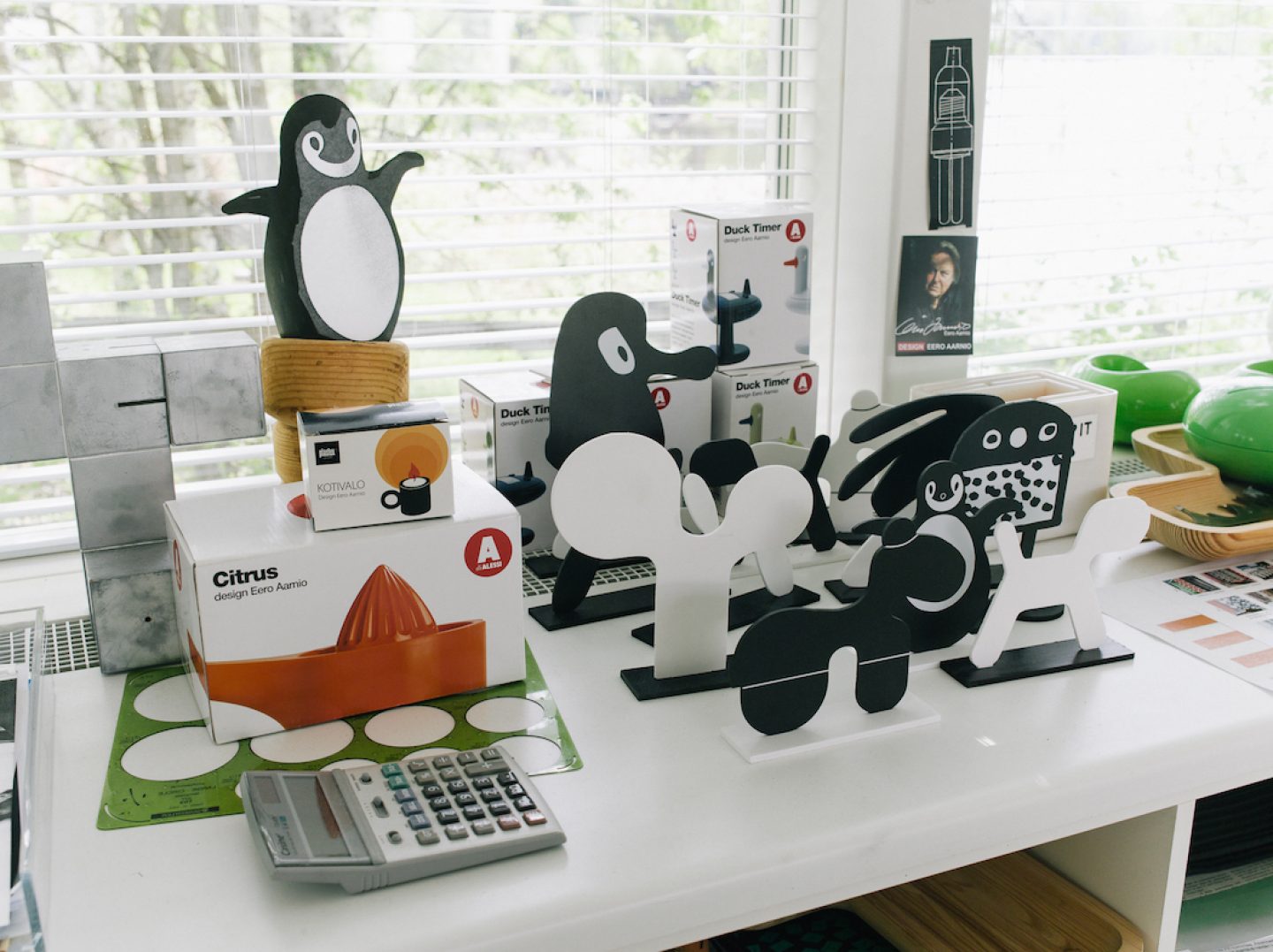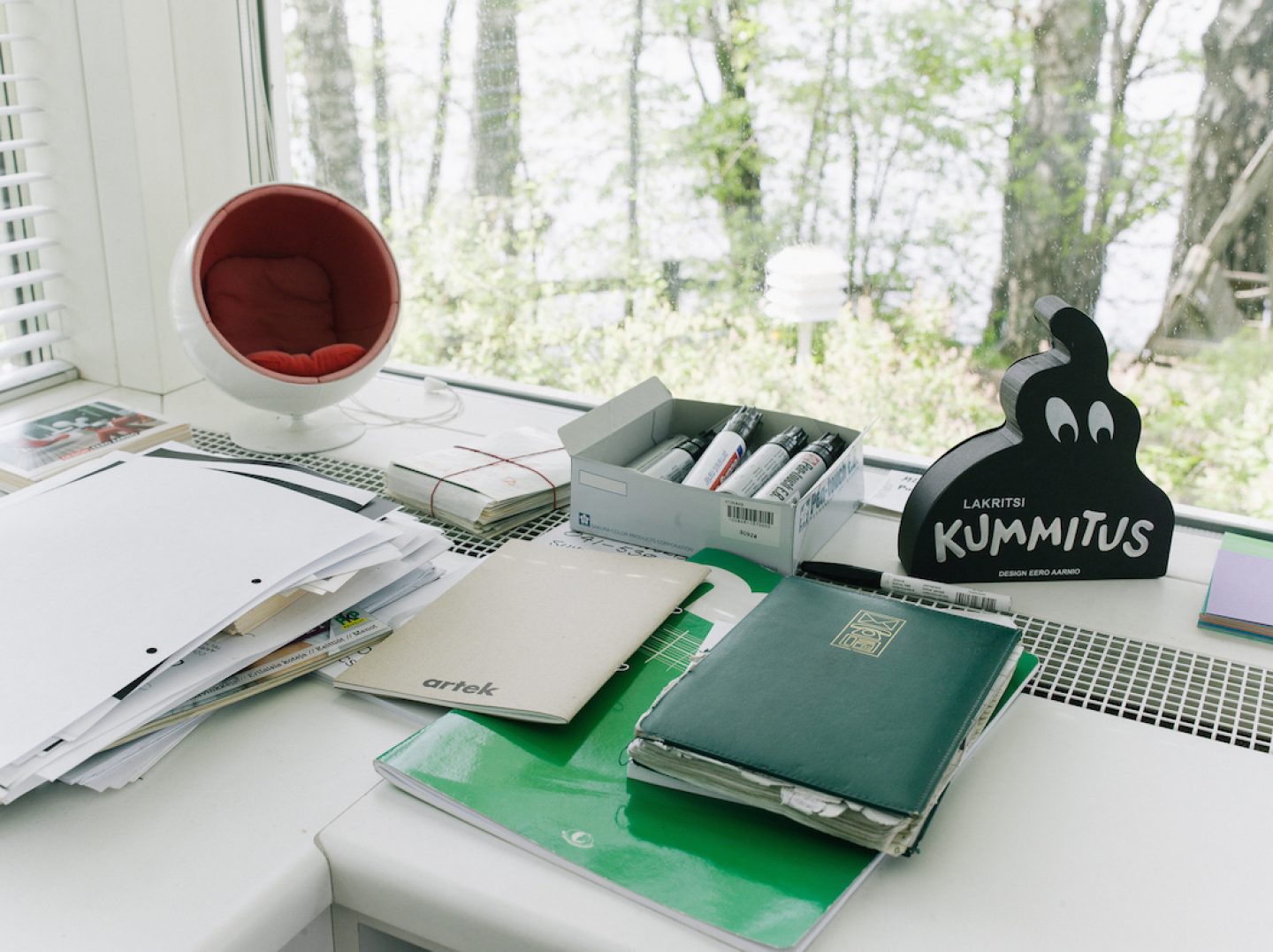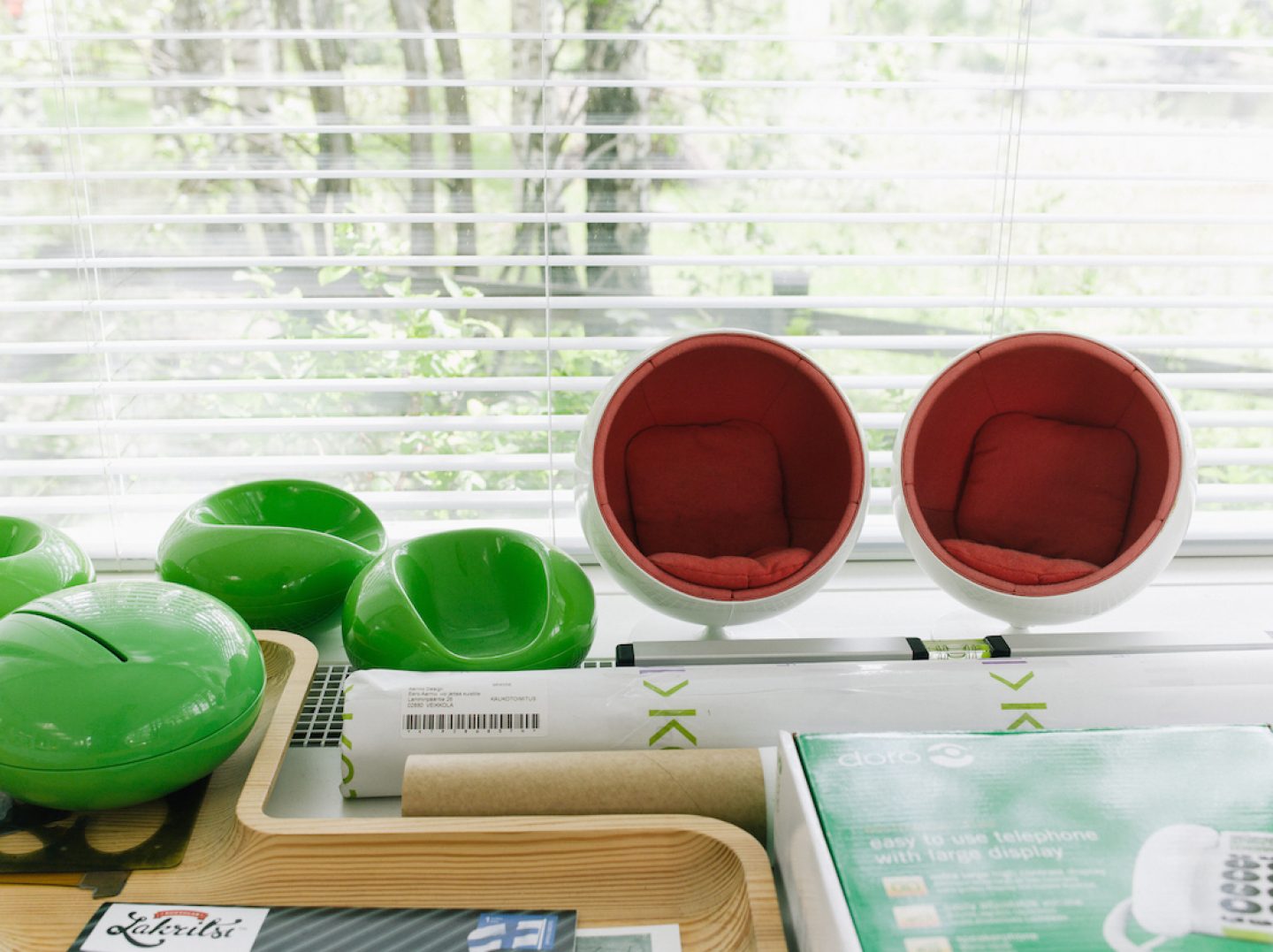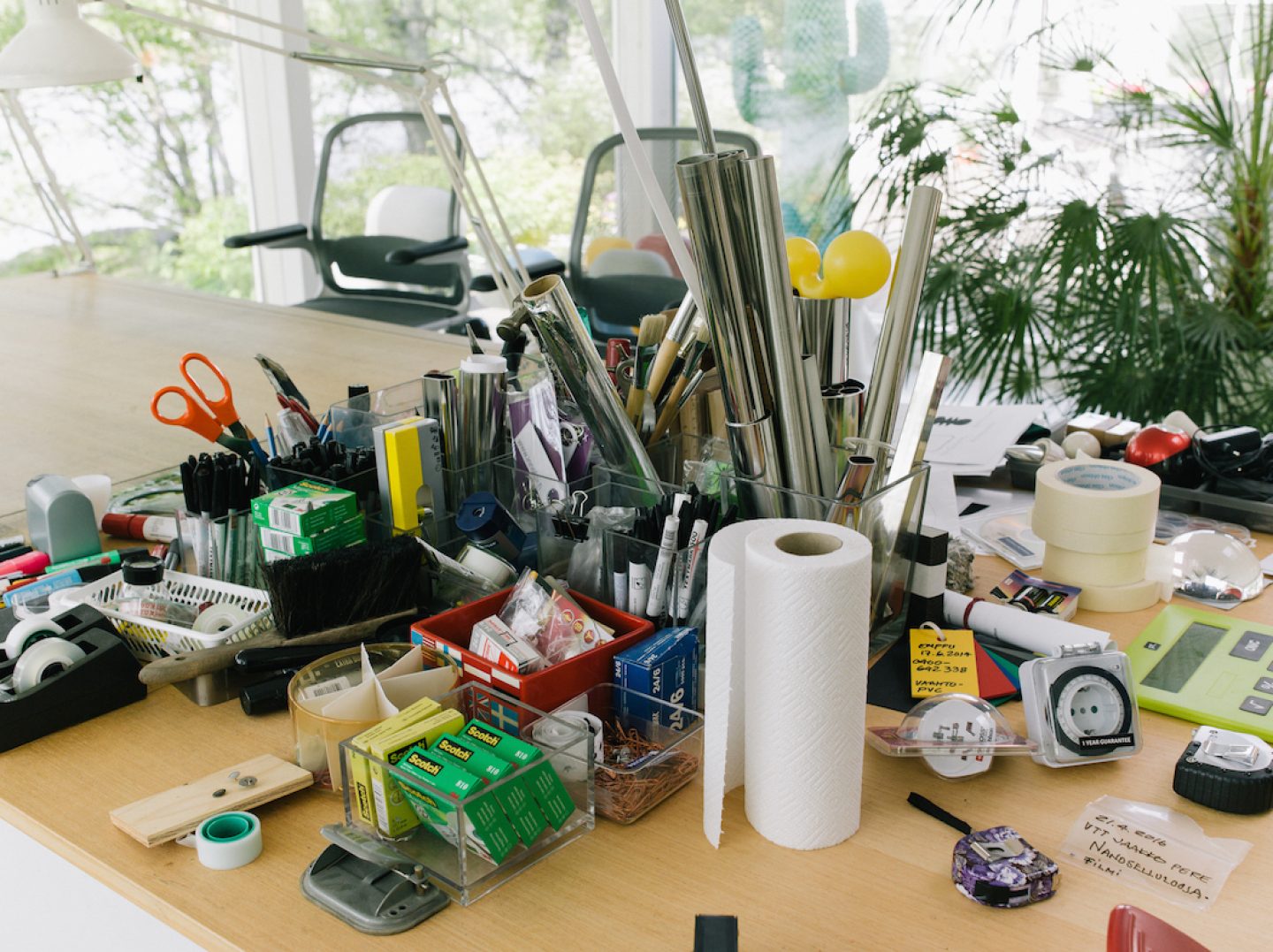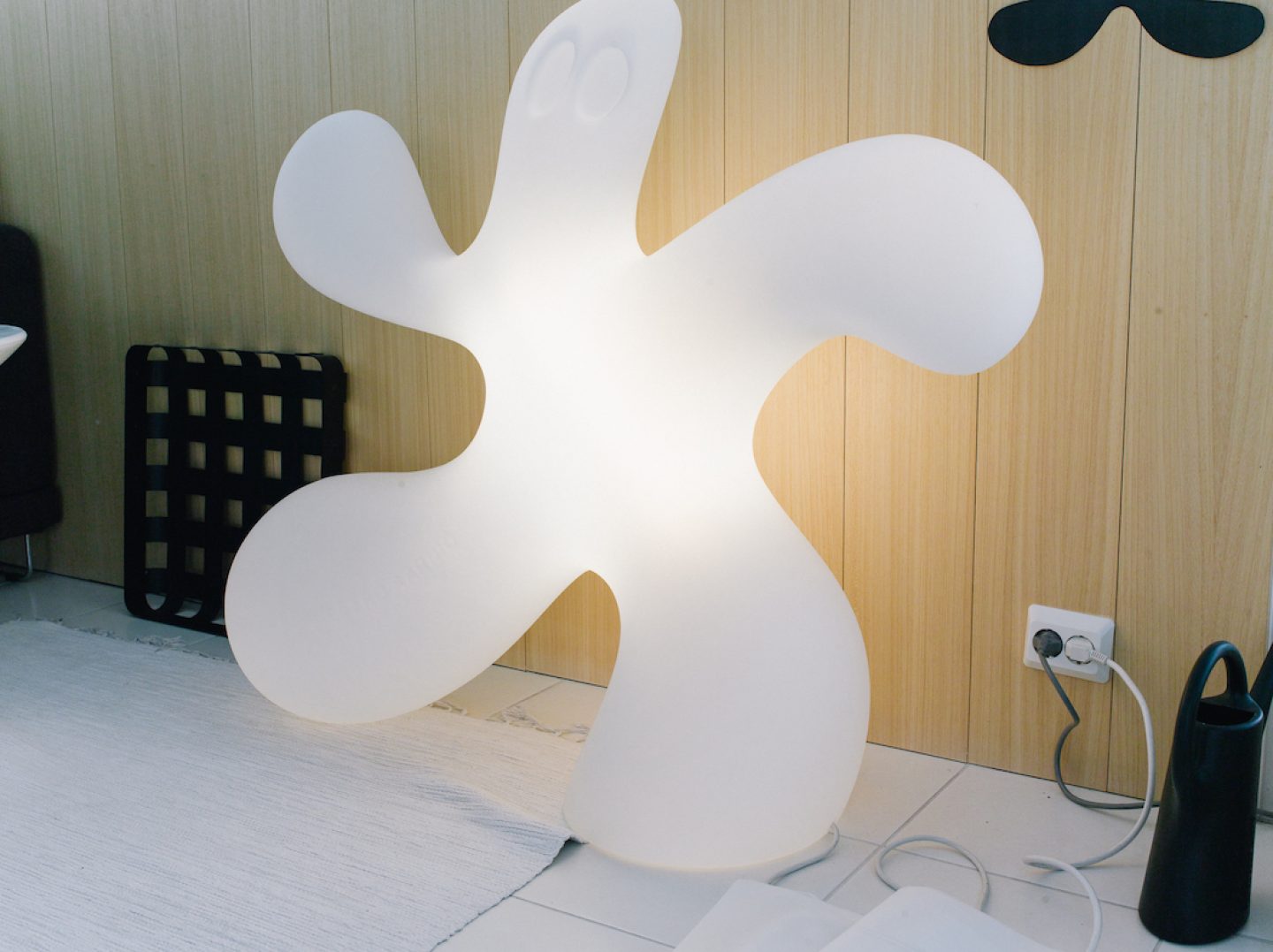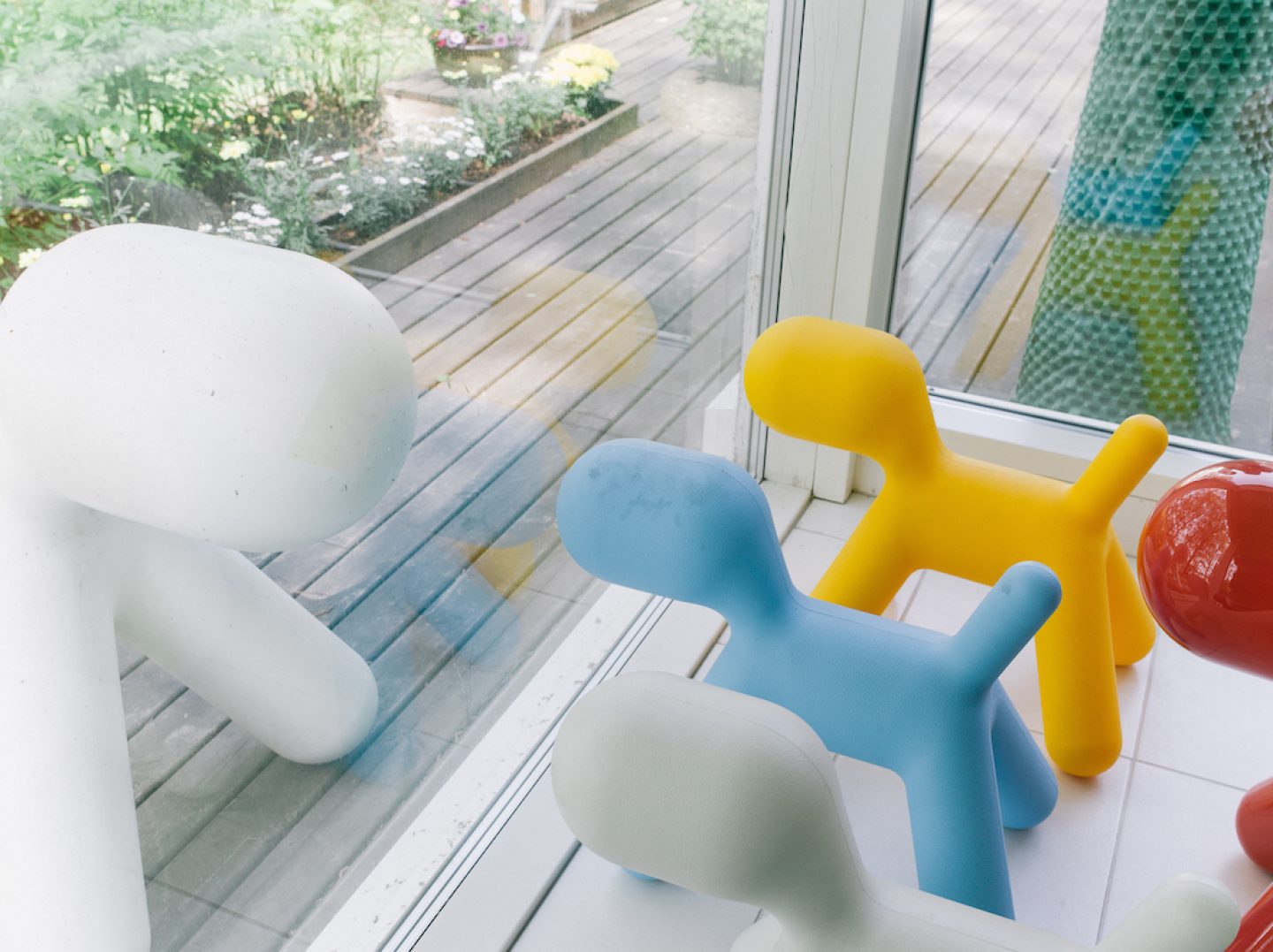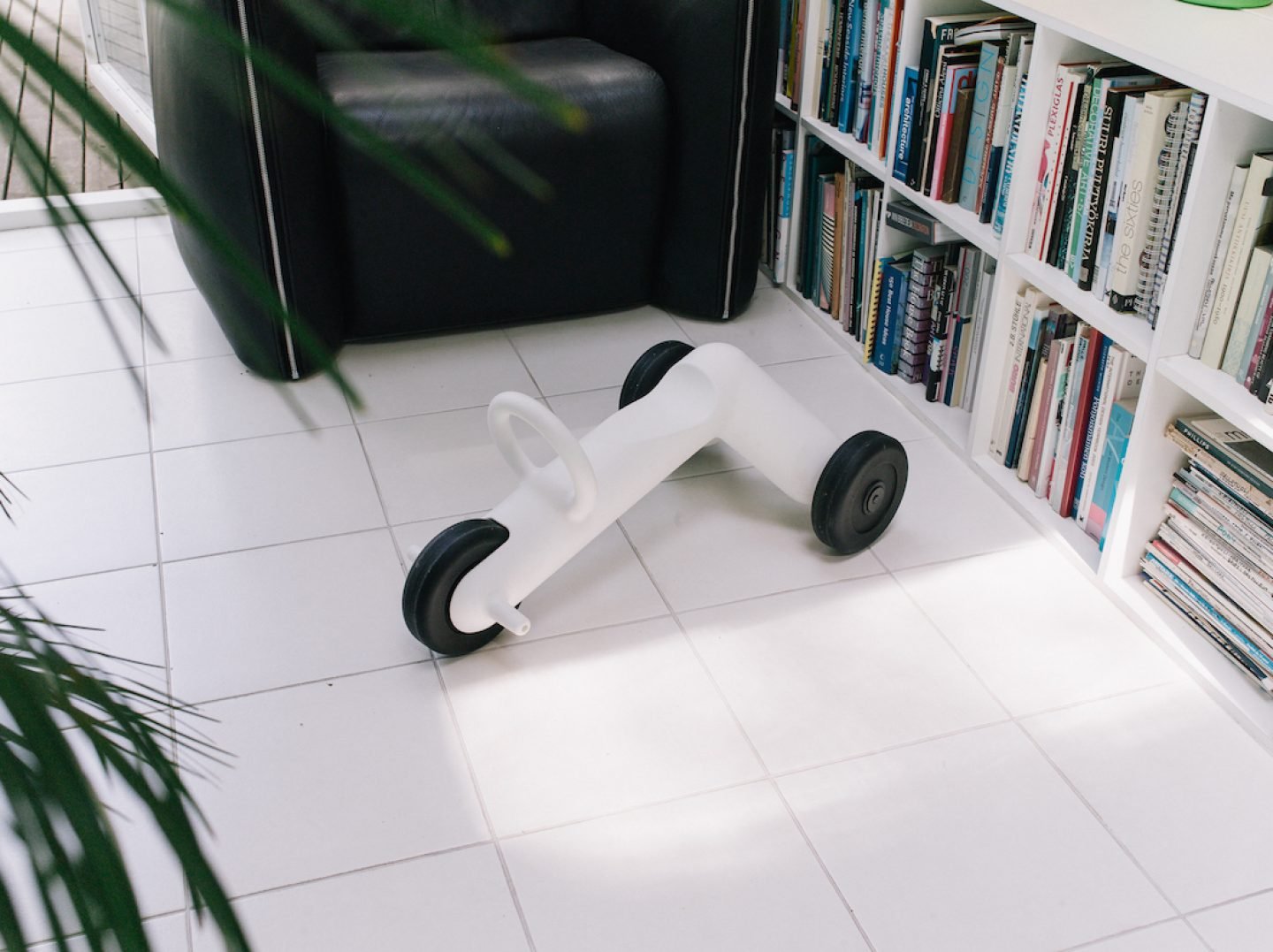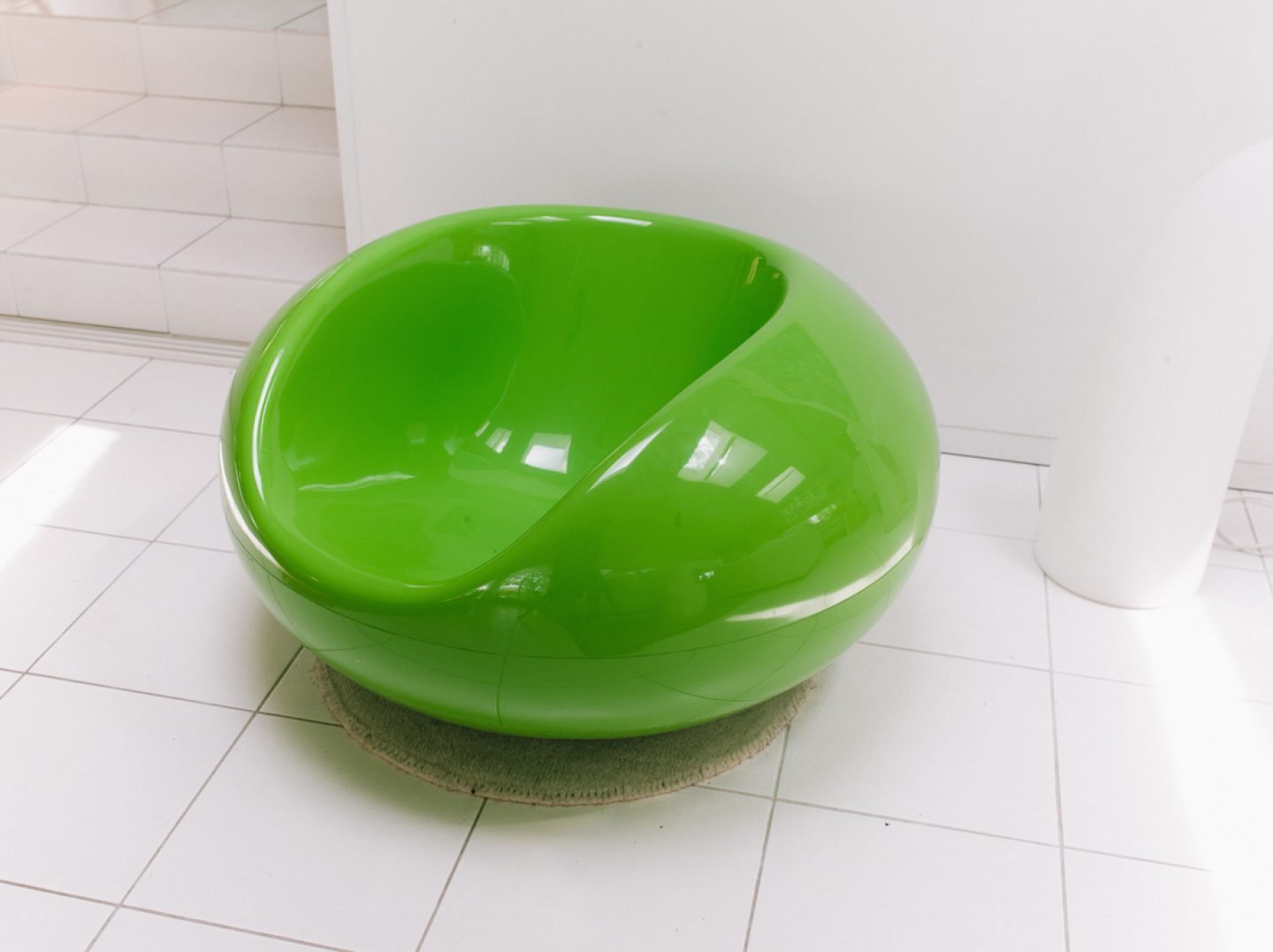 Your early career saw you working as product designer for furniture maker Asko and also for the designers Ilmari Tapiovaara & Antti Nurmesniemi. What were the most valuable lessons you learned during these periods, and how would you say this combined experience has shaped your career ever since?
"I finished many of the drawings of Tapiovaara's most famous final chair designs."I learnt discipline, and how to stick to deadlines. So when there is an international competition, you have to get in your entry on time. The latest stamp you could get for a date was at the airport, just before midnight. And then we created a package of our work in the back seat, wrapping it in the taxi. Drawings were my strength. I finished many of the drawings of Tapiovaara's most famous final chair designs. Tapiovaara was designing the outside of the Caravelle airplane for Aero [the former name for Finnair], and he also created the interior, and the logo. They've changed their name now, but I designed the large text that went on the outside of the plane. It has changed many times since. But I did the blue lines that went as part of the original logo. Tapiovaara asked me whether I had a concept, and I did, and it was my proposal that was accepted.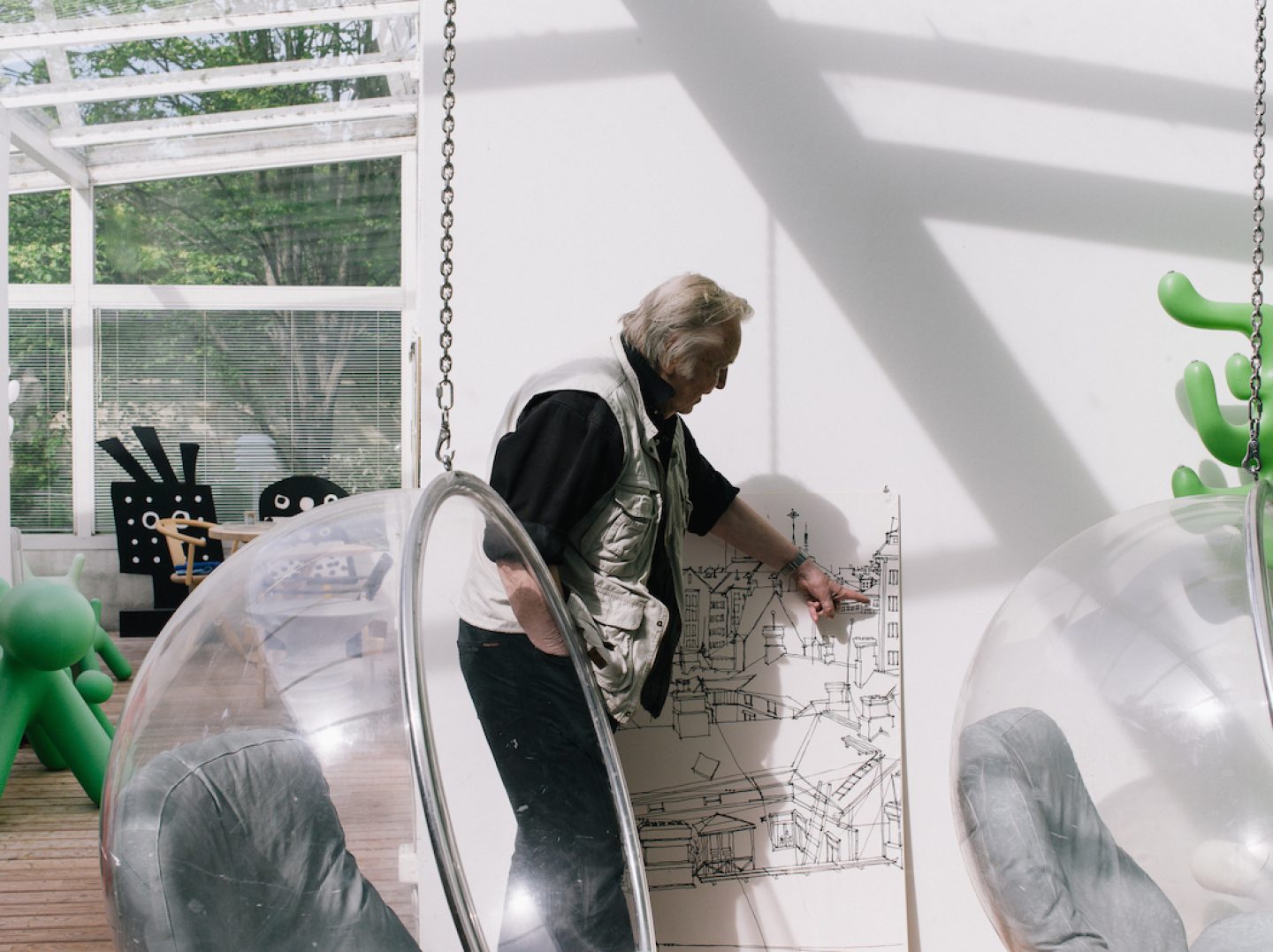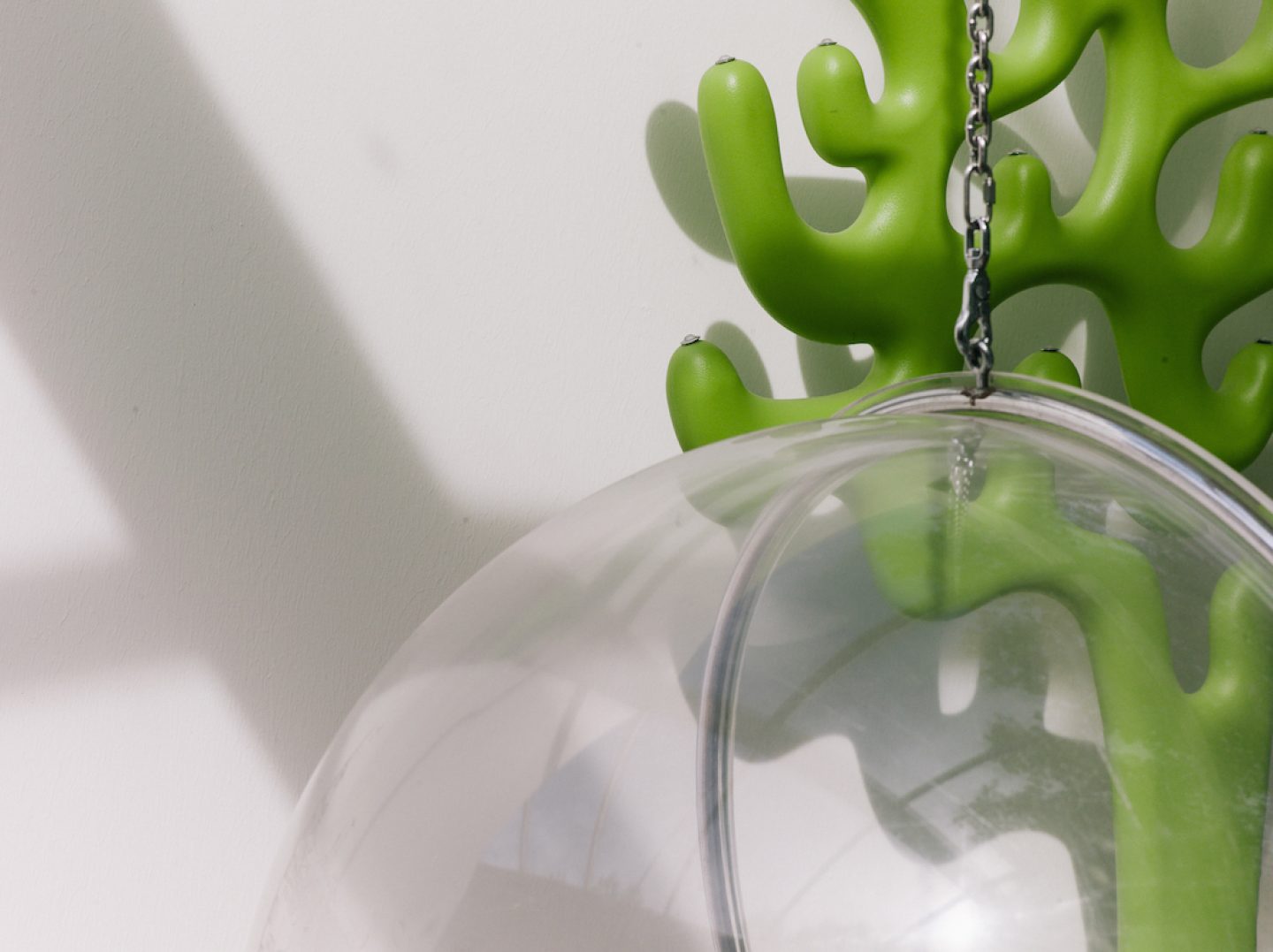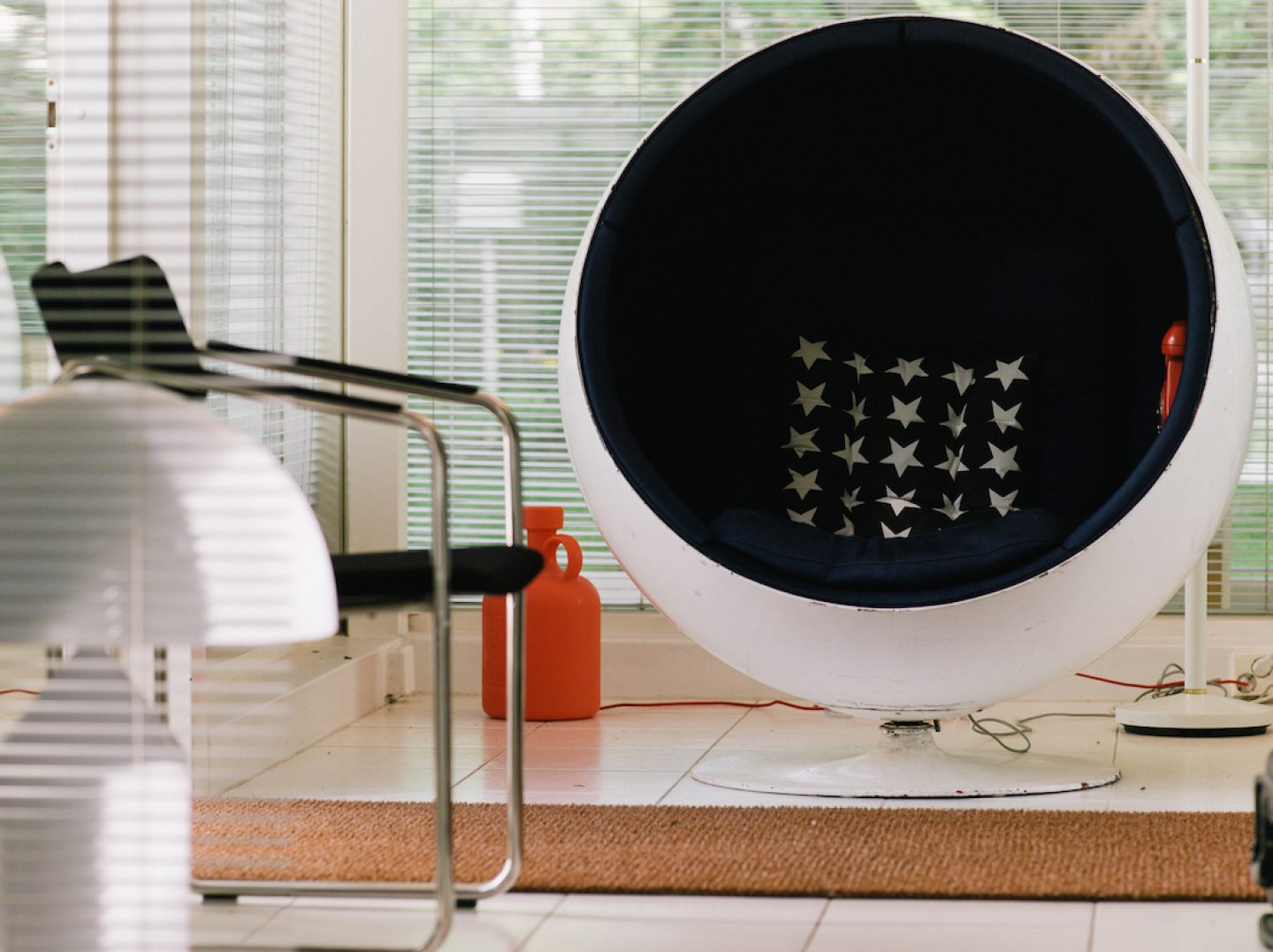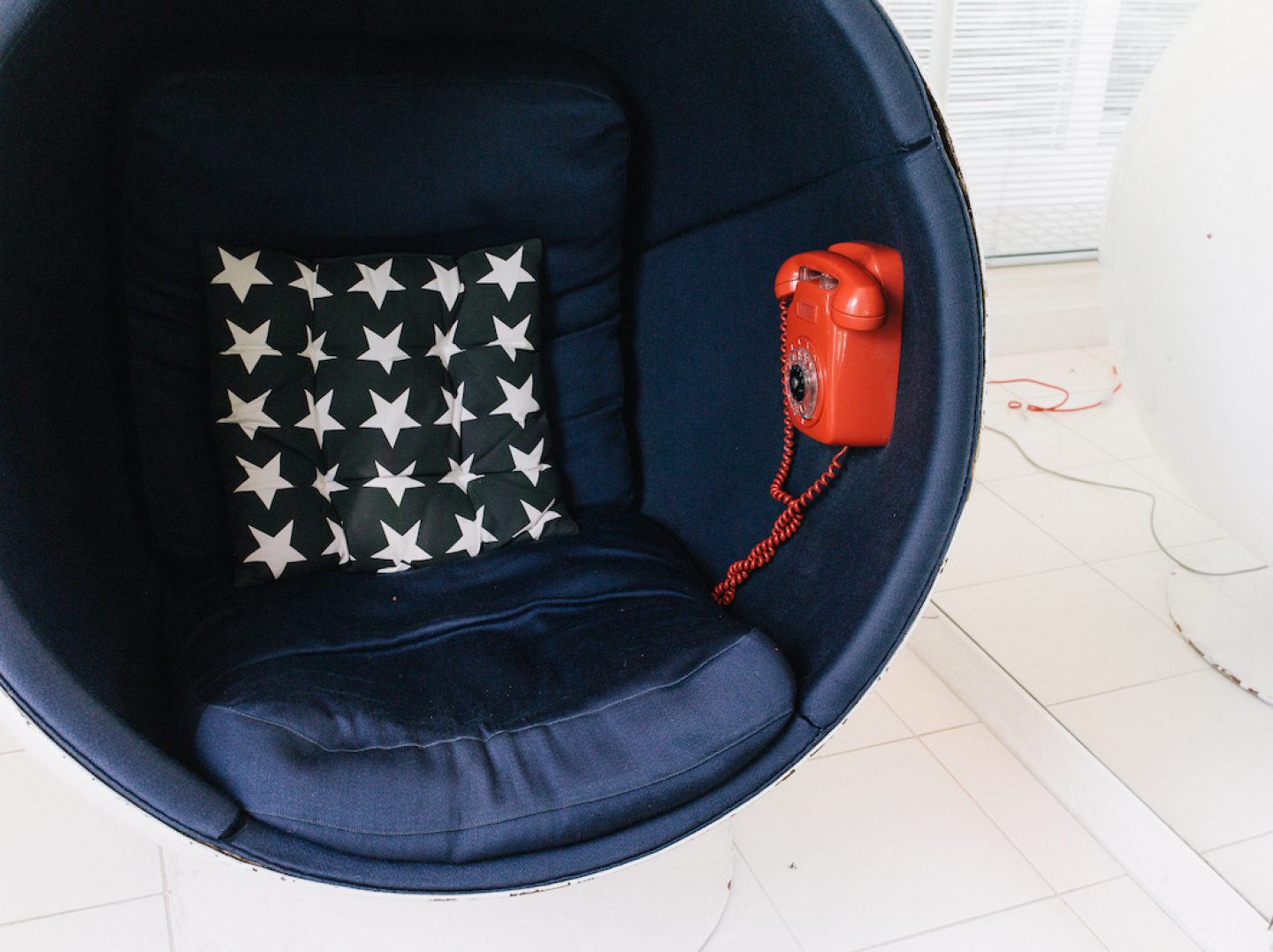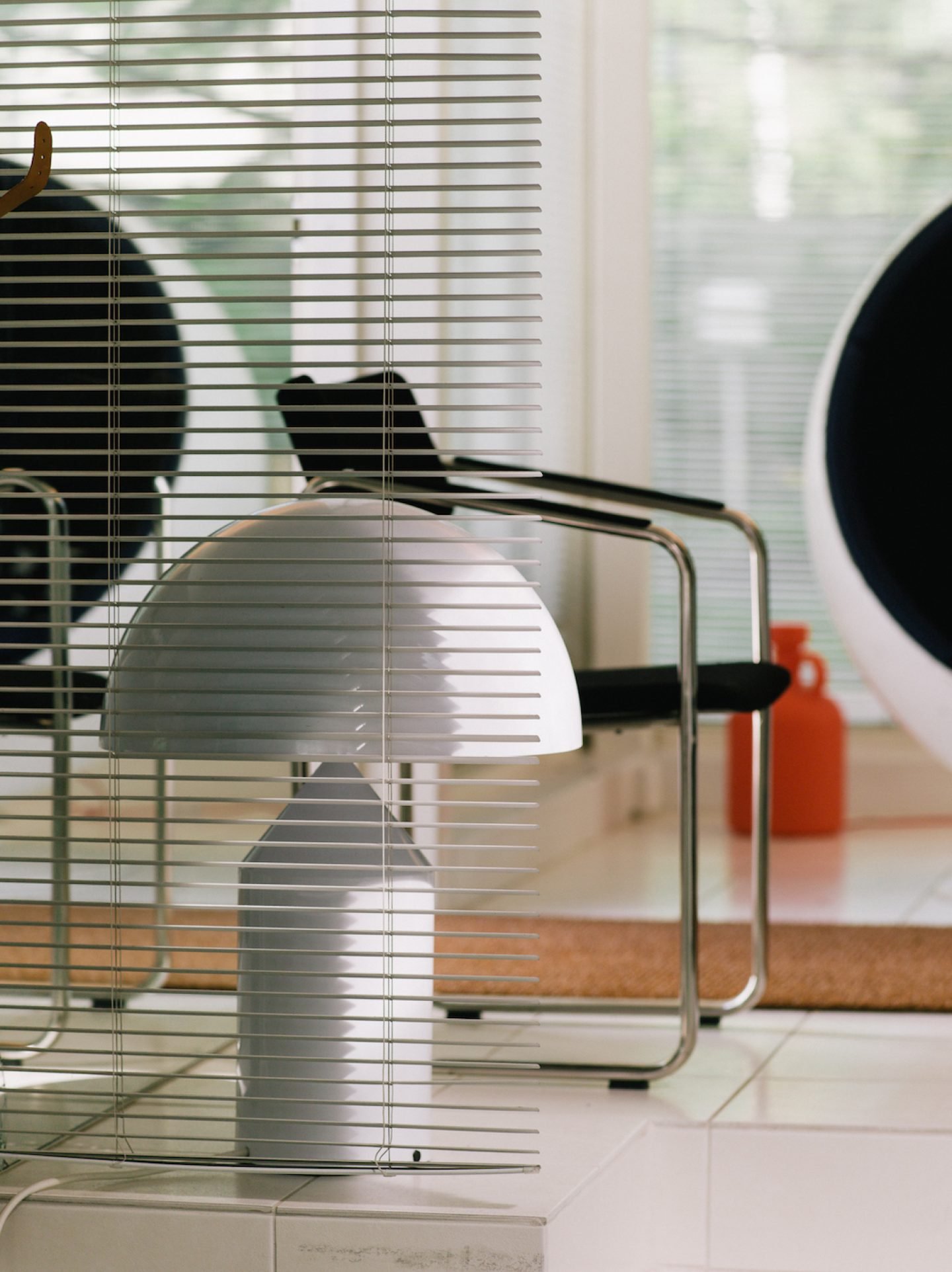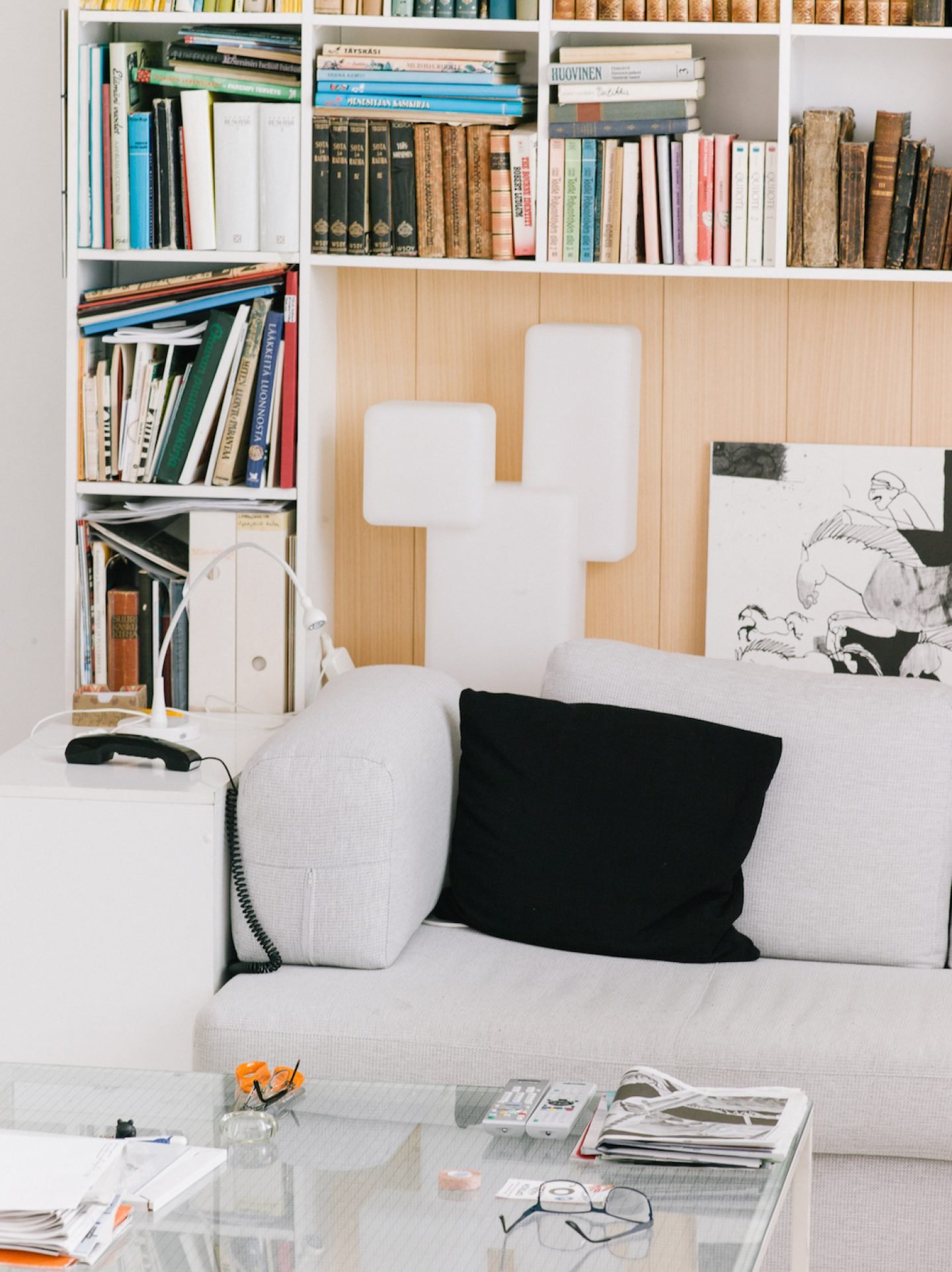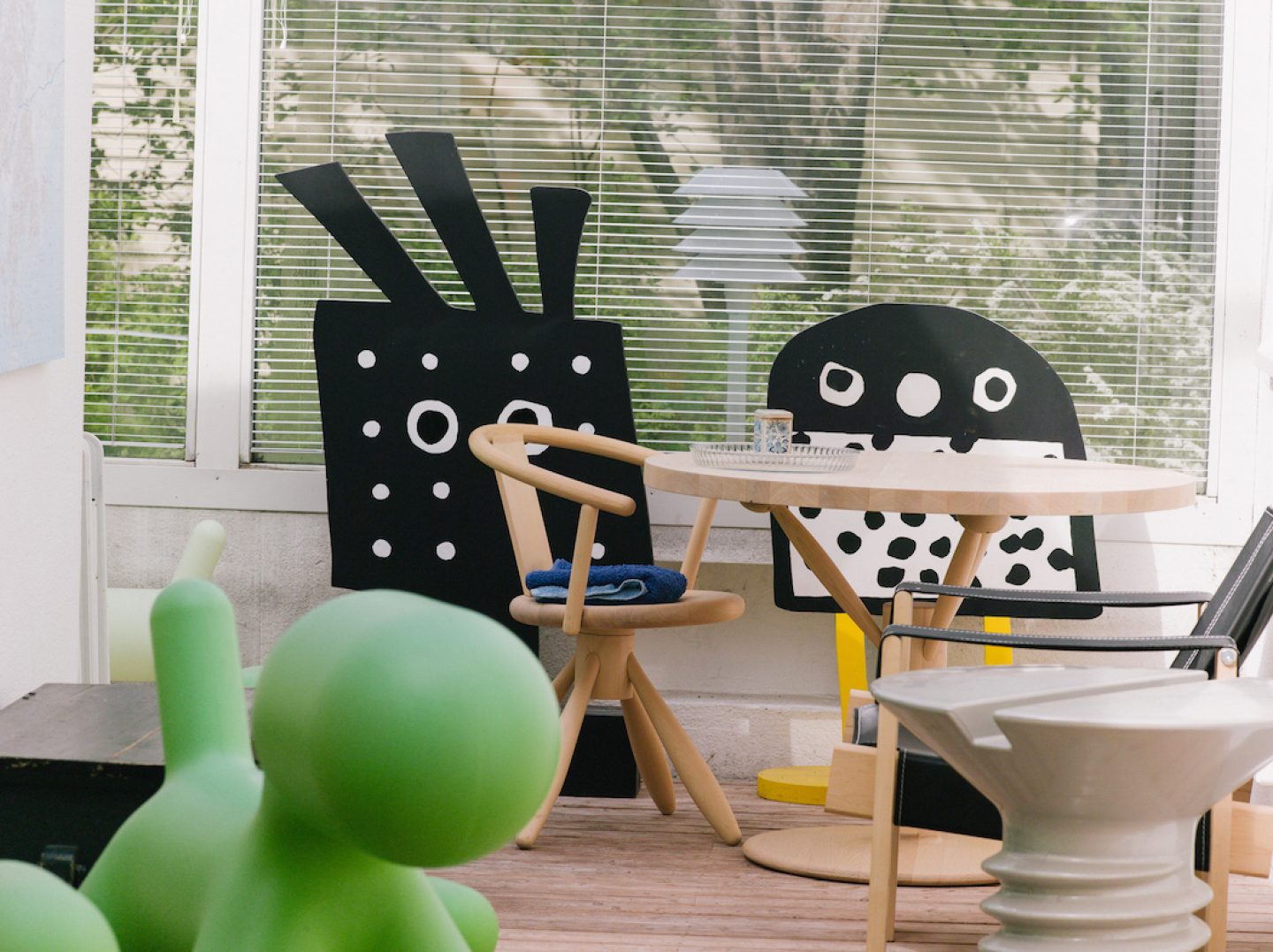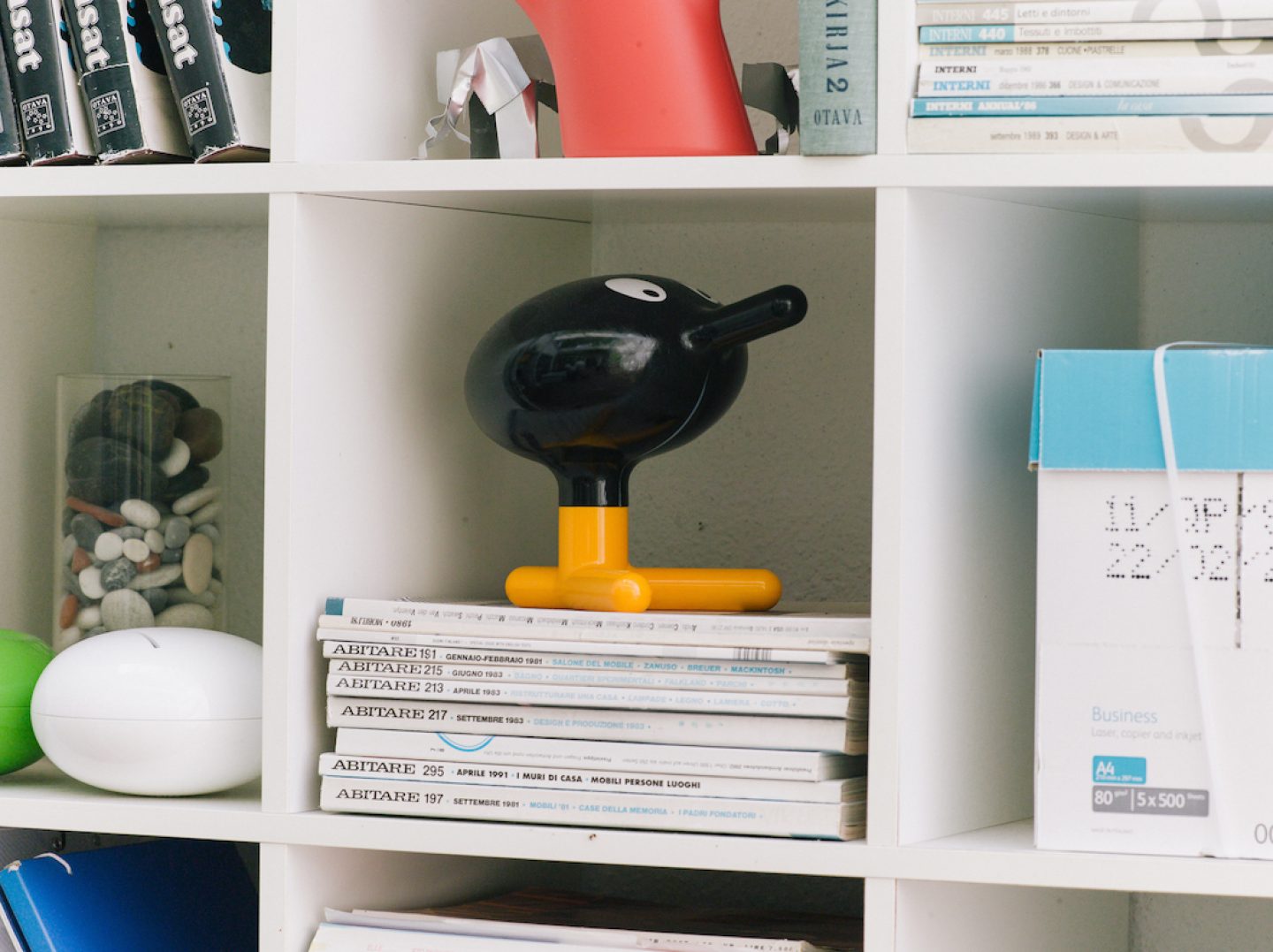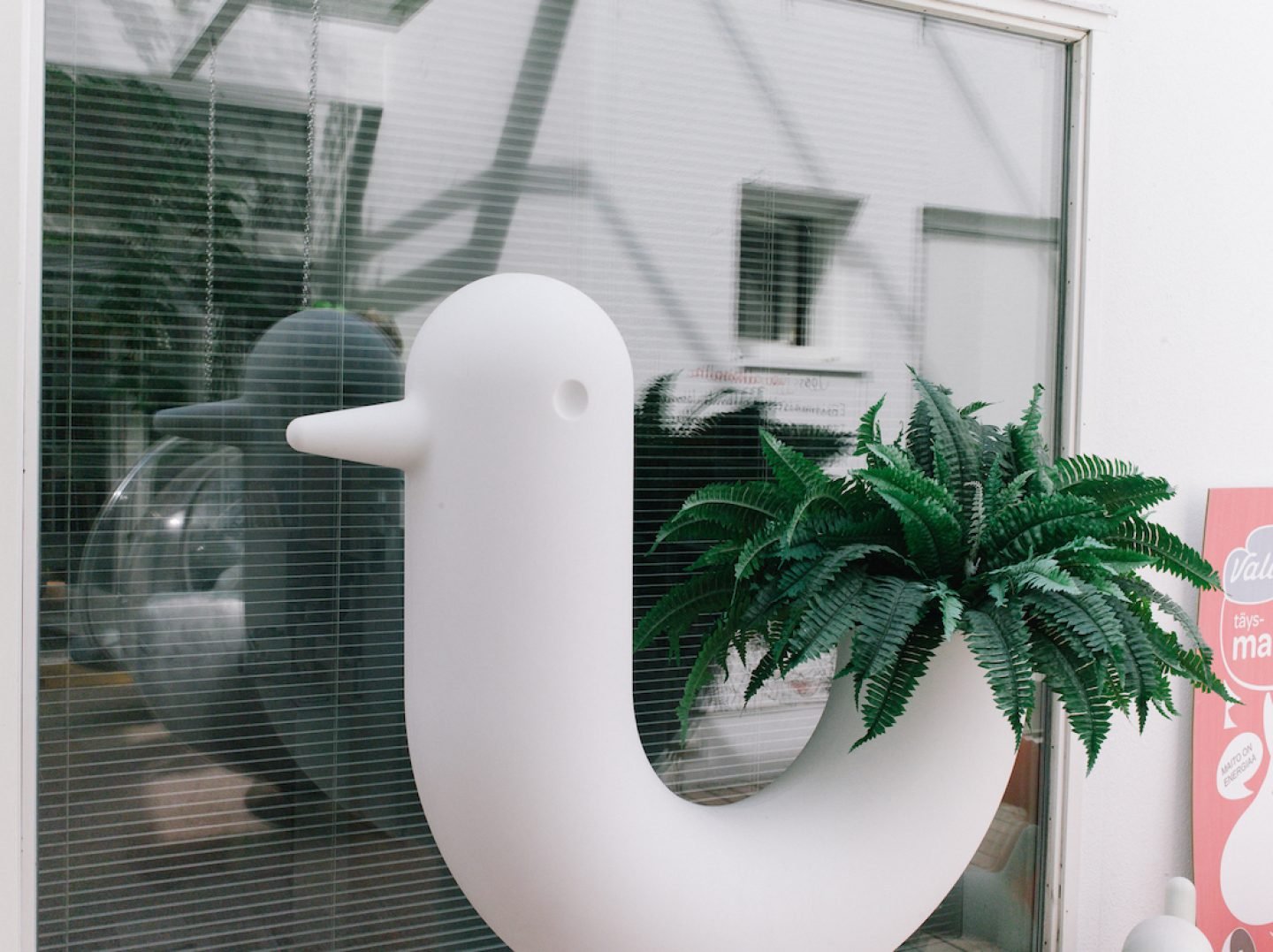 All throughout your career, your 3D drawings are so perfectly rendered that they can be given directly to say, a carpenter or a craftsperson, who can then build a piece straight from the drawings.

Yes, I make three different projections so that whoever will receive the drawings can understand. I always draw in a 1:1 scale. That's why I have this huge desk!
What does the motif of the chair symbolize to you on a conceptual level? Exactly what is it about this piece of furniture that makes it endlessly fascinating?
A chair is an object to be used. I always start with the function of the chair. It has to be comfortable to sit on, and look good. It's easy to design a chair that is comfortable but very ugly. That's the biggest problem – not ergonomics. At this stage in my career, I can do ergonomics very well!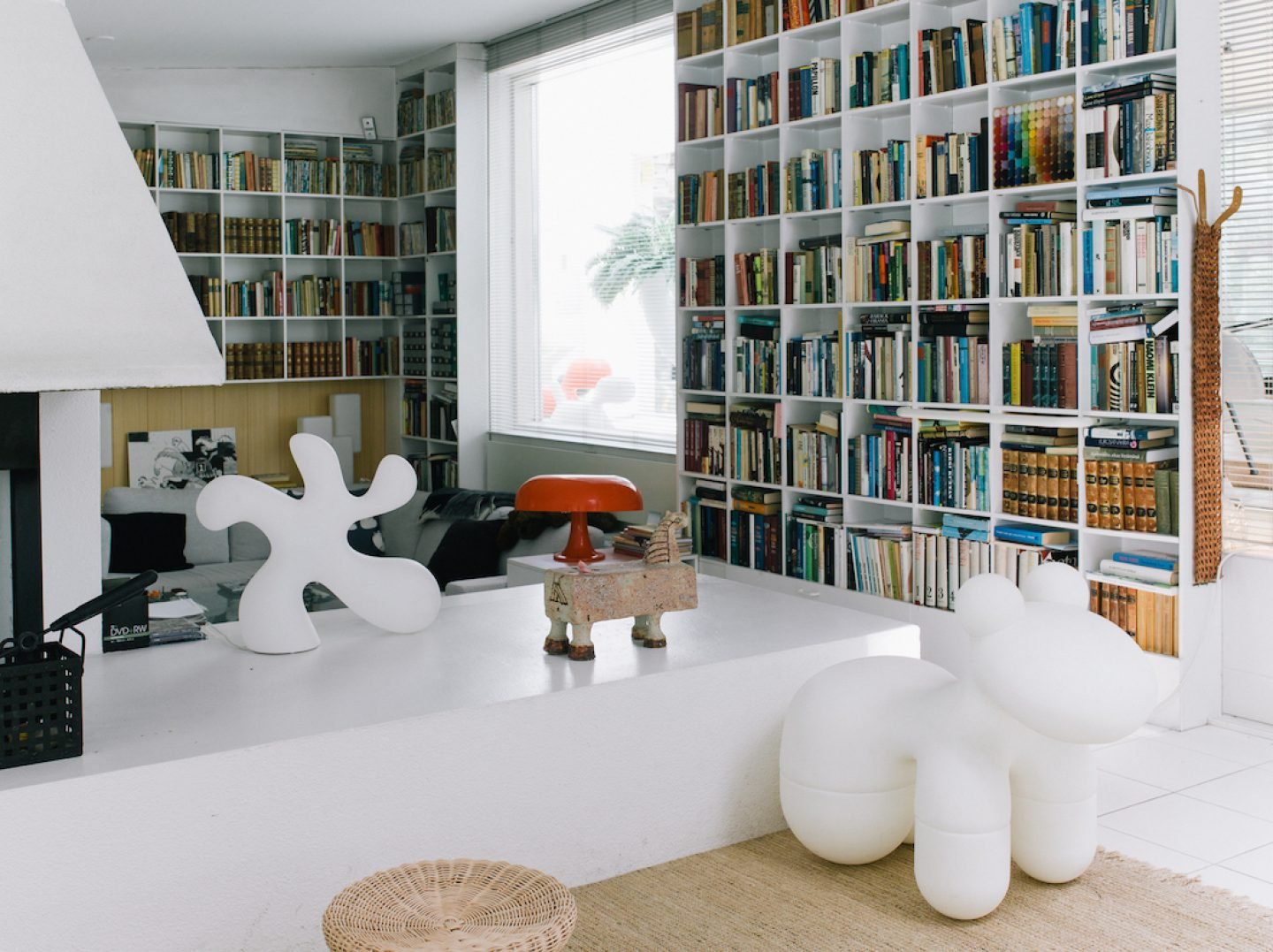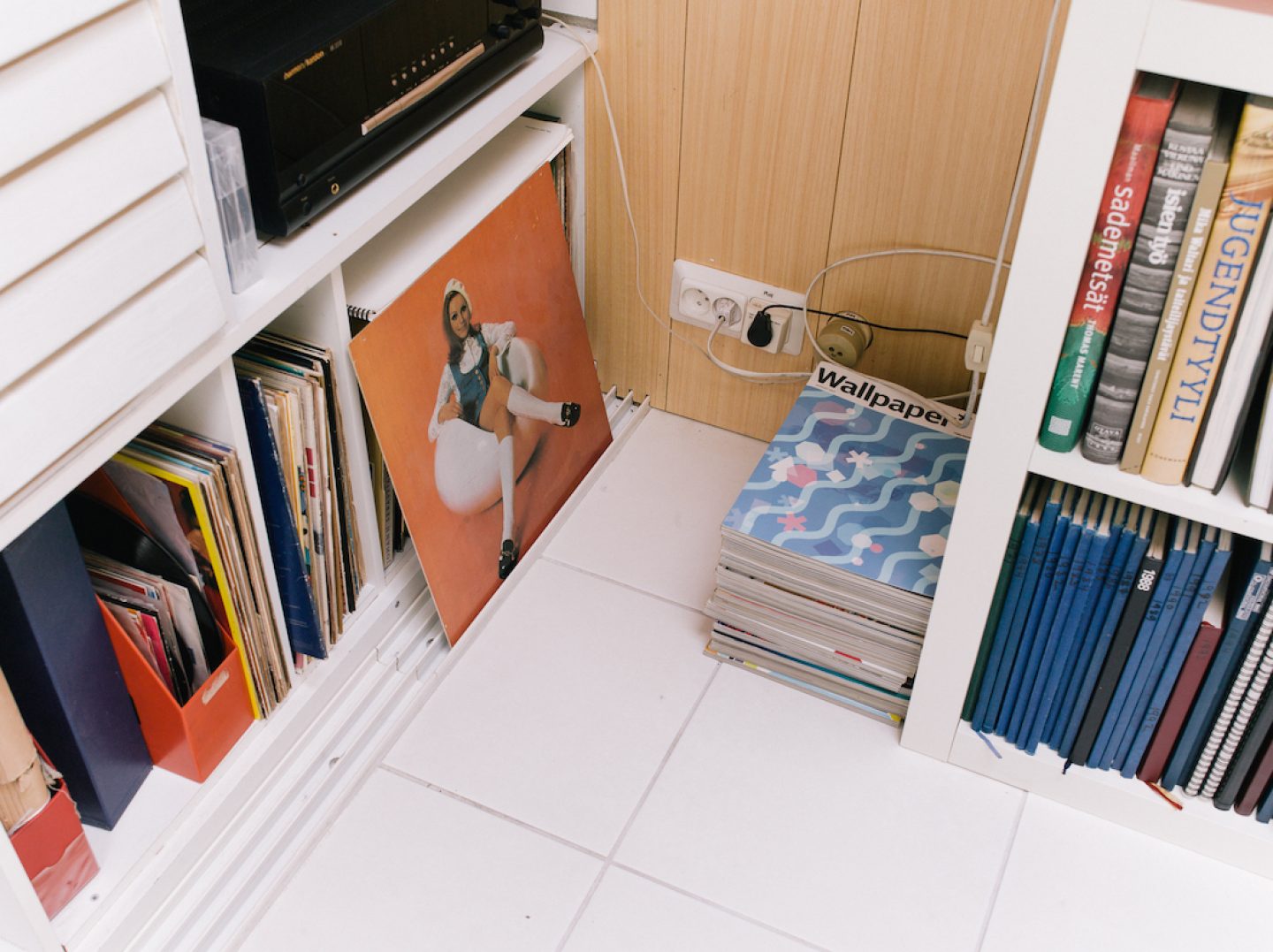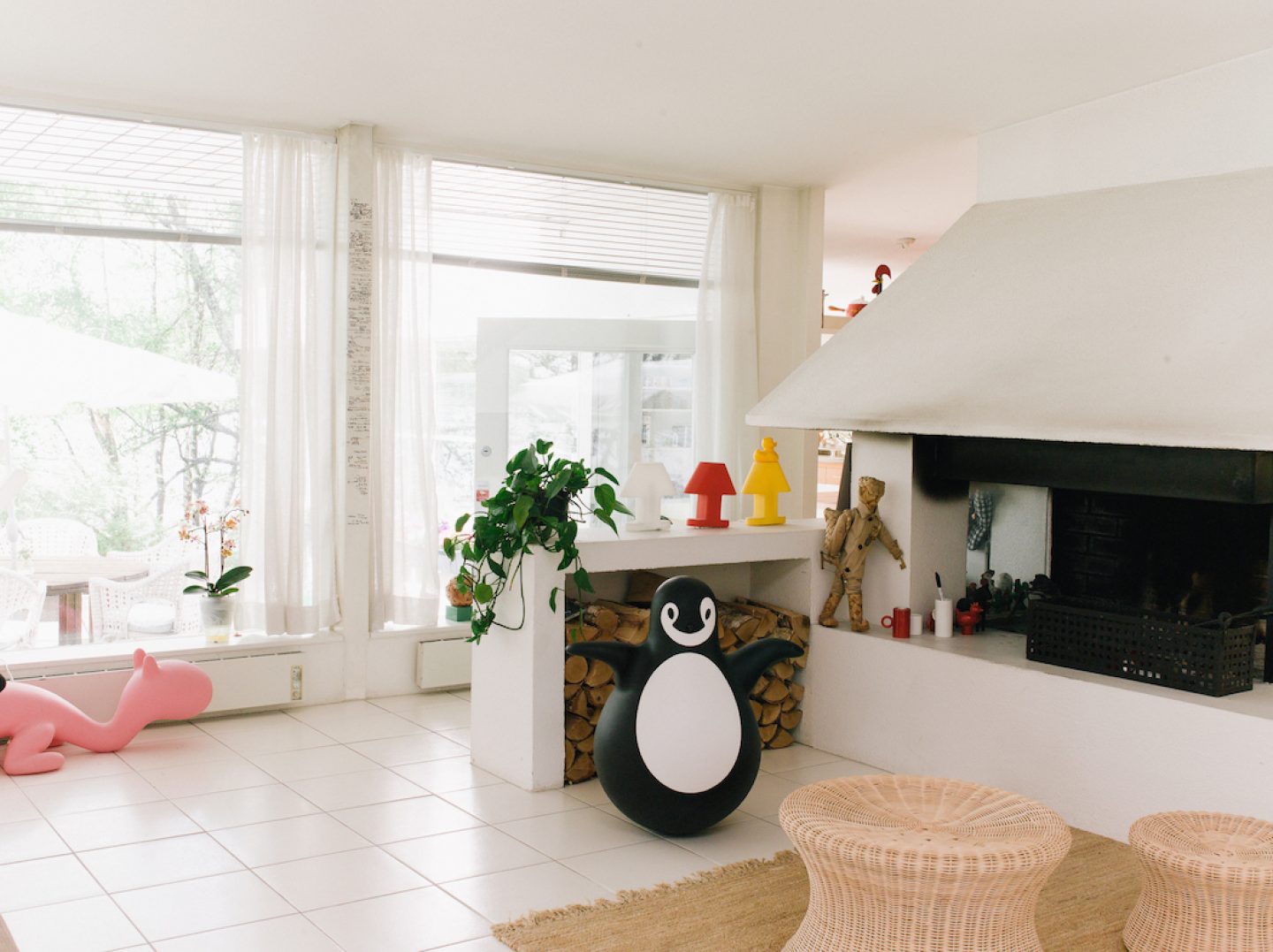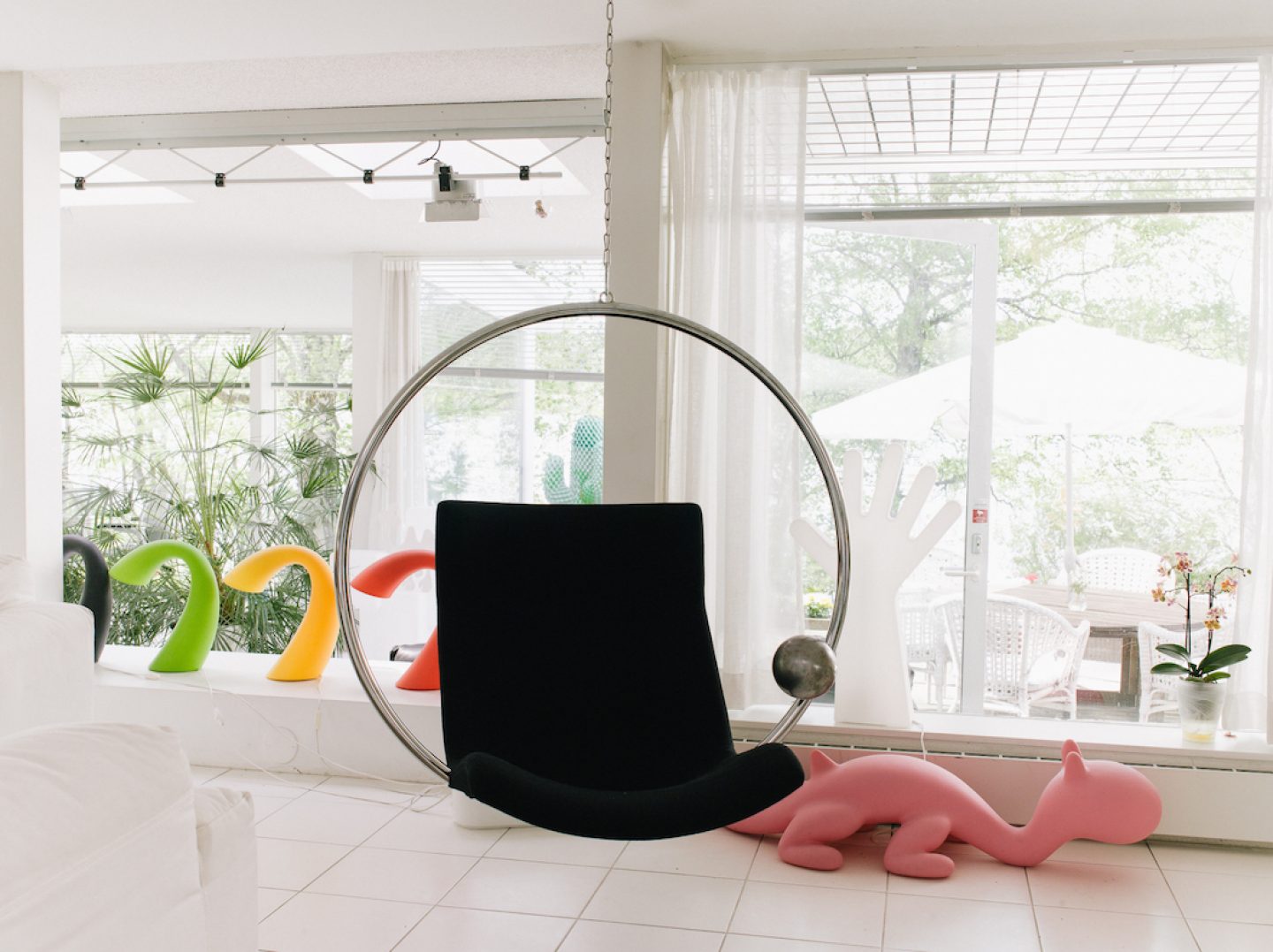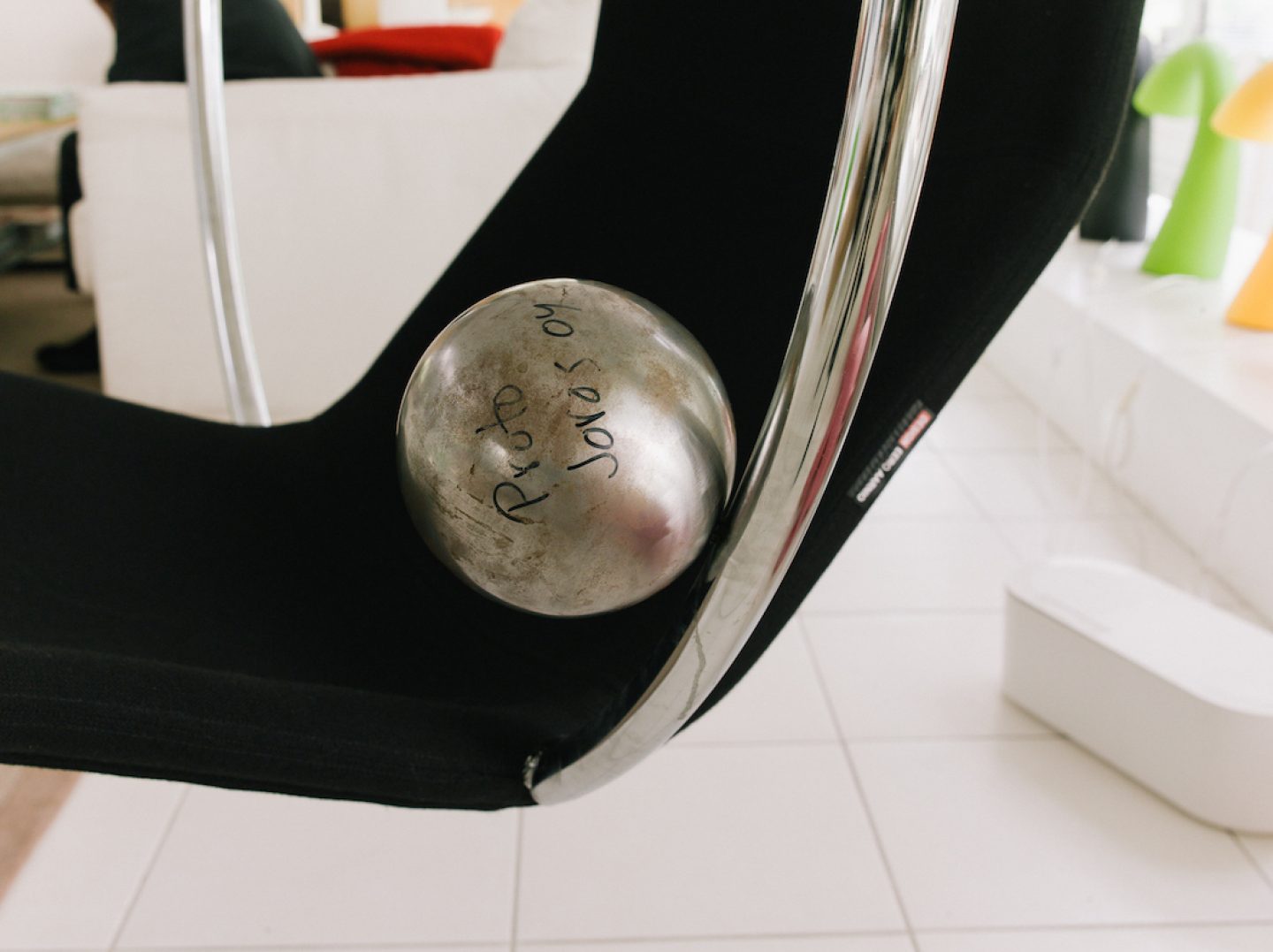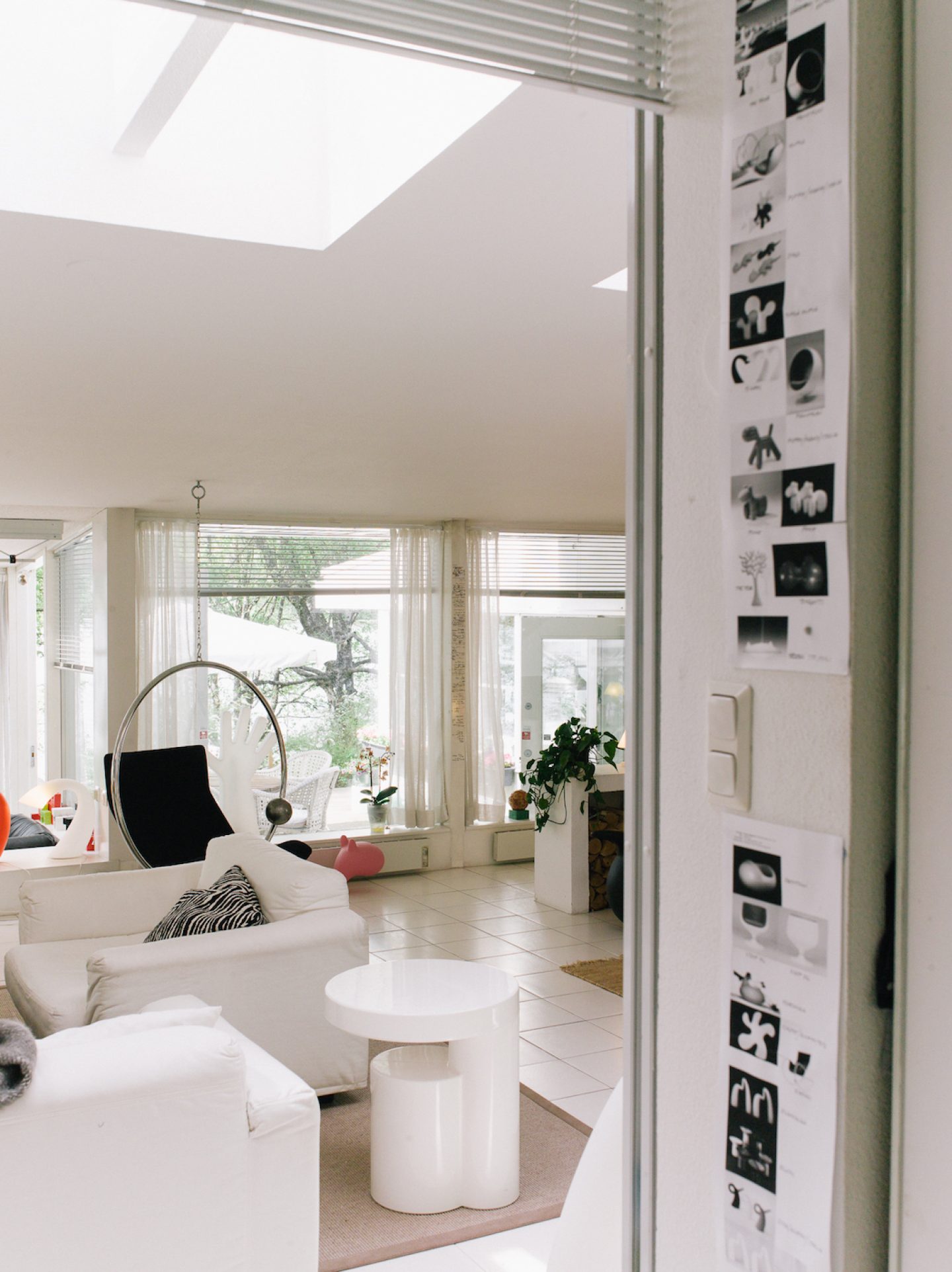 Some of your most iconic chair designs have evolved iteratively – features created in response to previous. e.g. Pastil chair created to fit perfectly into the mouth of the Ball Chair, and Bubble Chair made from transparent acrylic as a response to the lack of light in the Ball Chair. I'd love to know more about your design process. How would you characterize its evolution?
Yes, when I first saw the packaging for the Ball Chair, most of it was empty room. So I had the idea to design something to put inside it. That's how the Pastil Chair came to be. Sometimes the design process between chairs is an organic continuation – step by step. For example, the Ring Chair has the same angle as the Bubble Chair, but without the plastic.
Your chairs played a pivotal role in the popular culture of the 1960s. How do you feel about the way in which they were represented, for example in science fiction films?
The media at the time thought I drew the Ball Chair because of Sputnik. That's why they called my work 'space design'. It actually had nothing to do with it – it simply appeared at the same time. The ball is the strongest shape you can make using the least material – like eggs.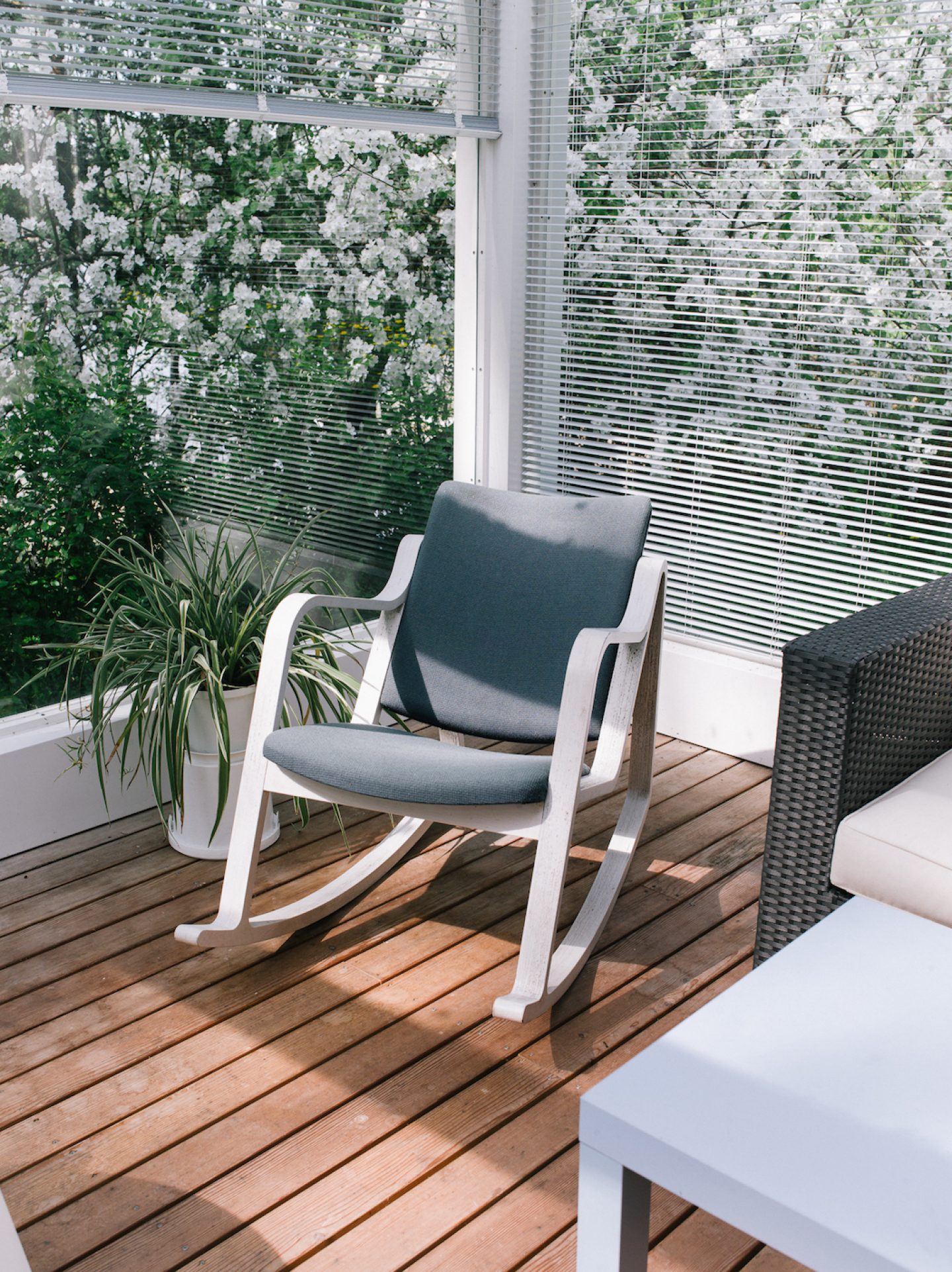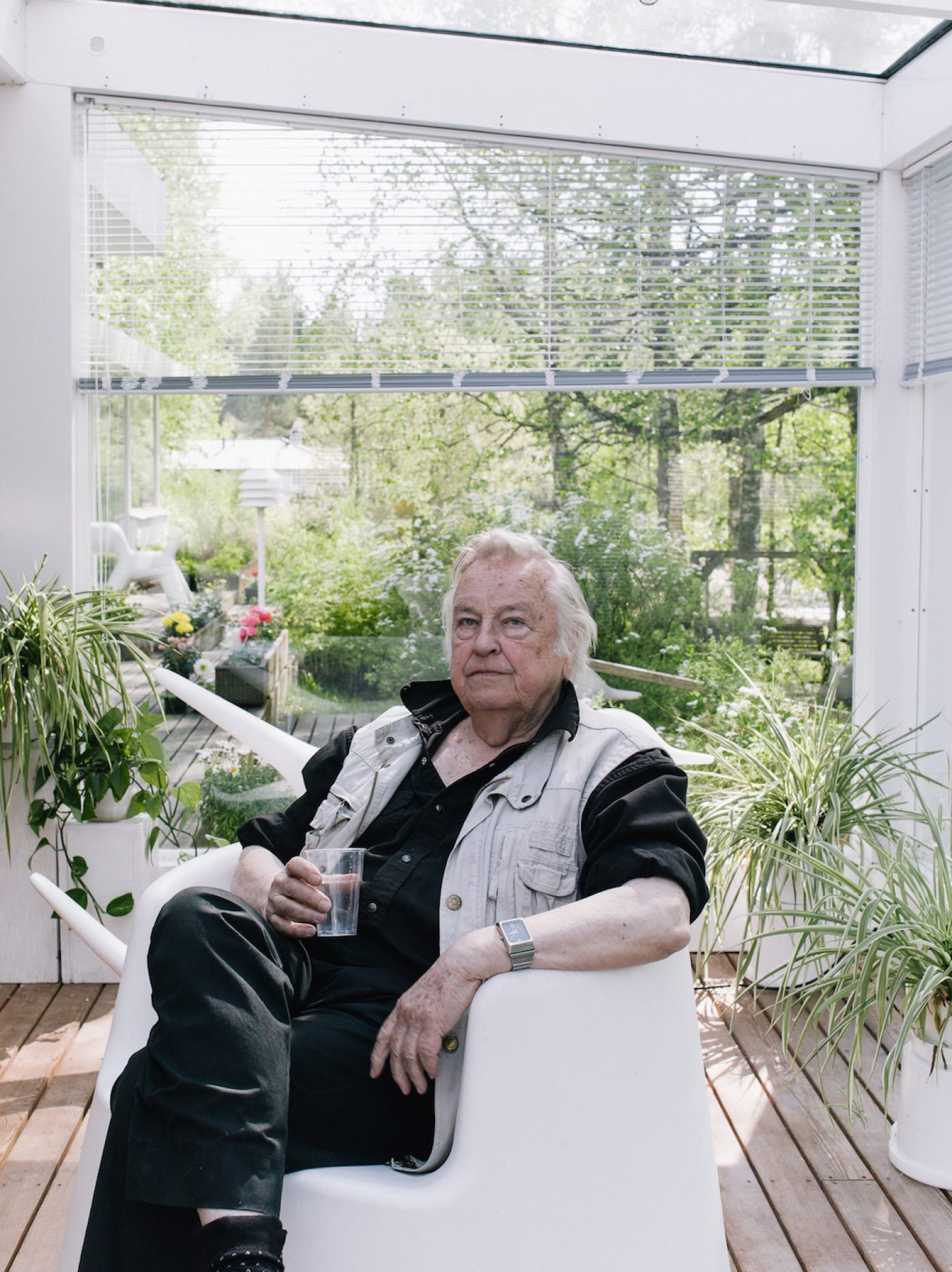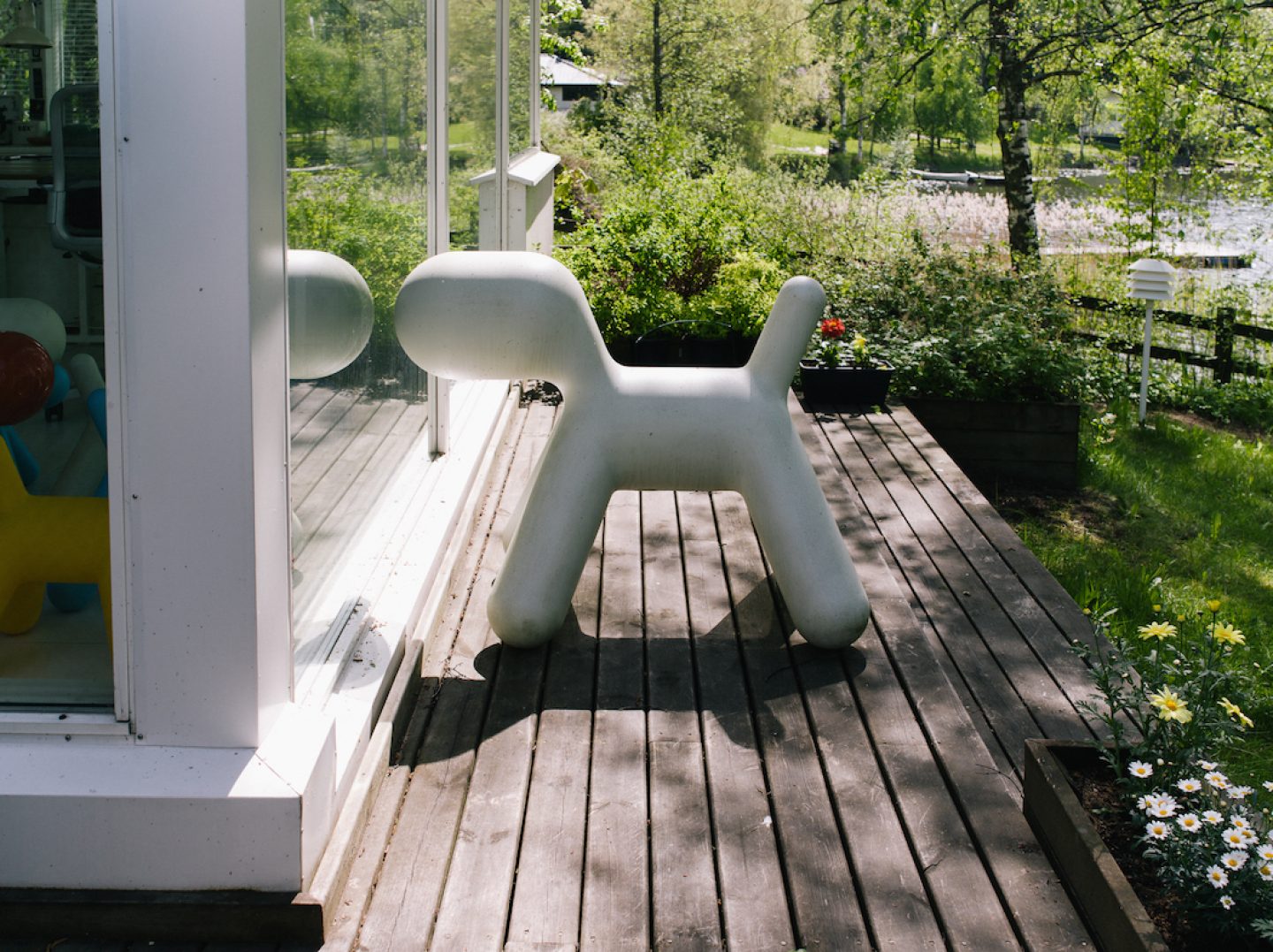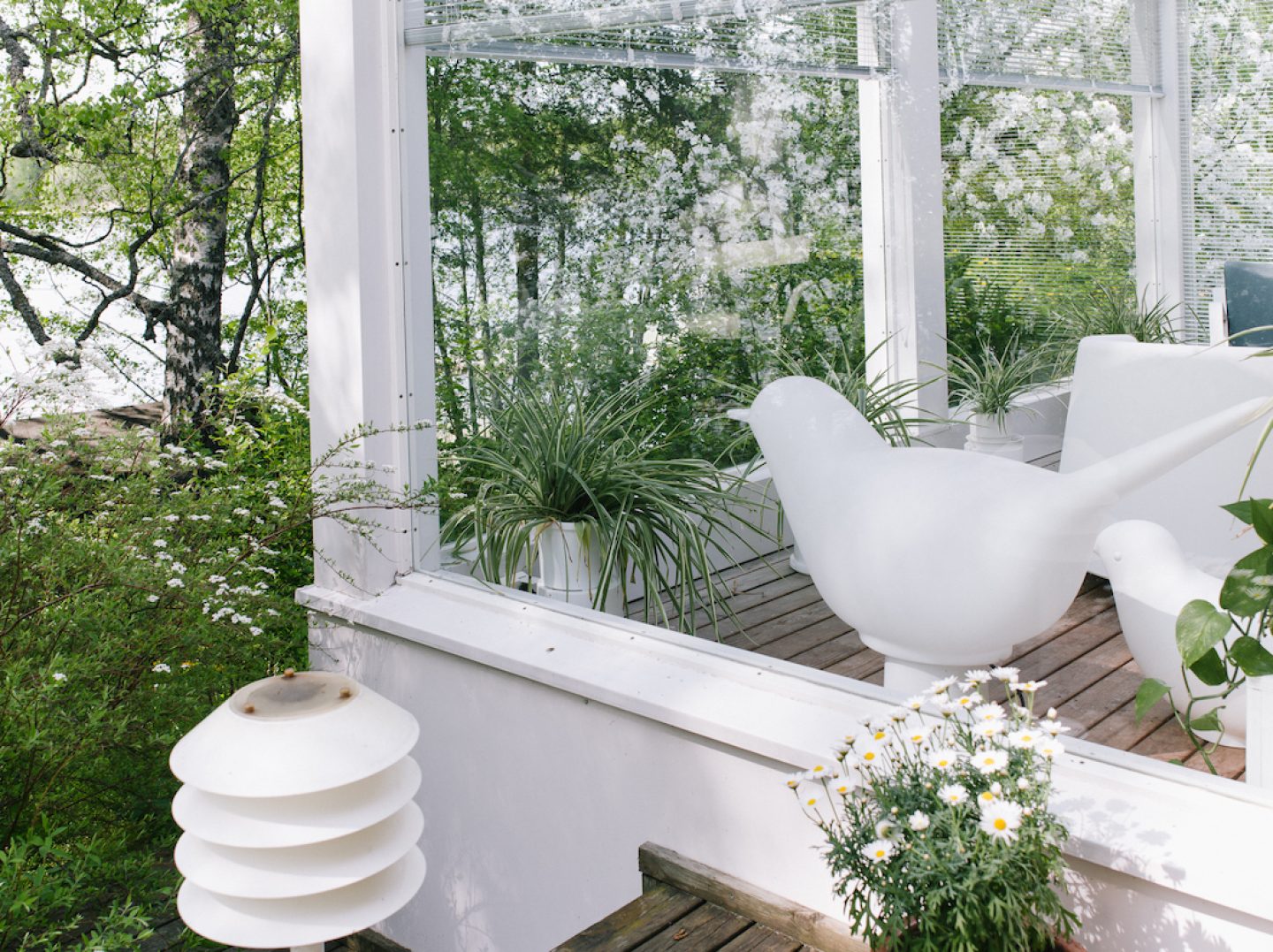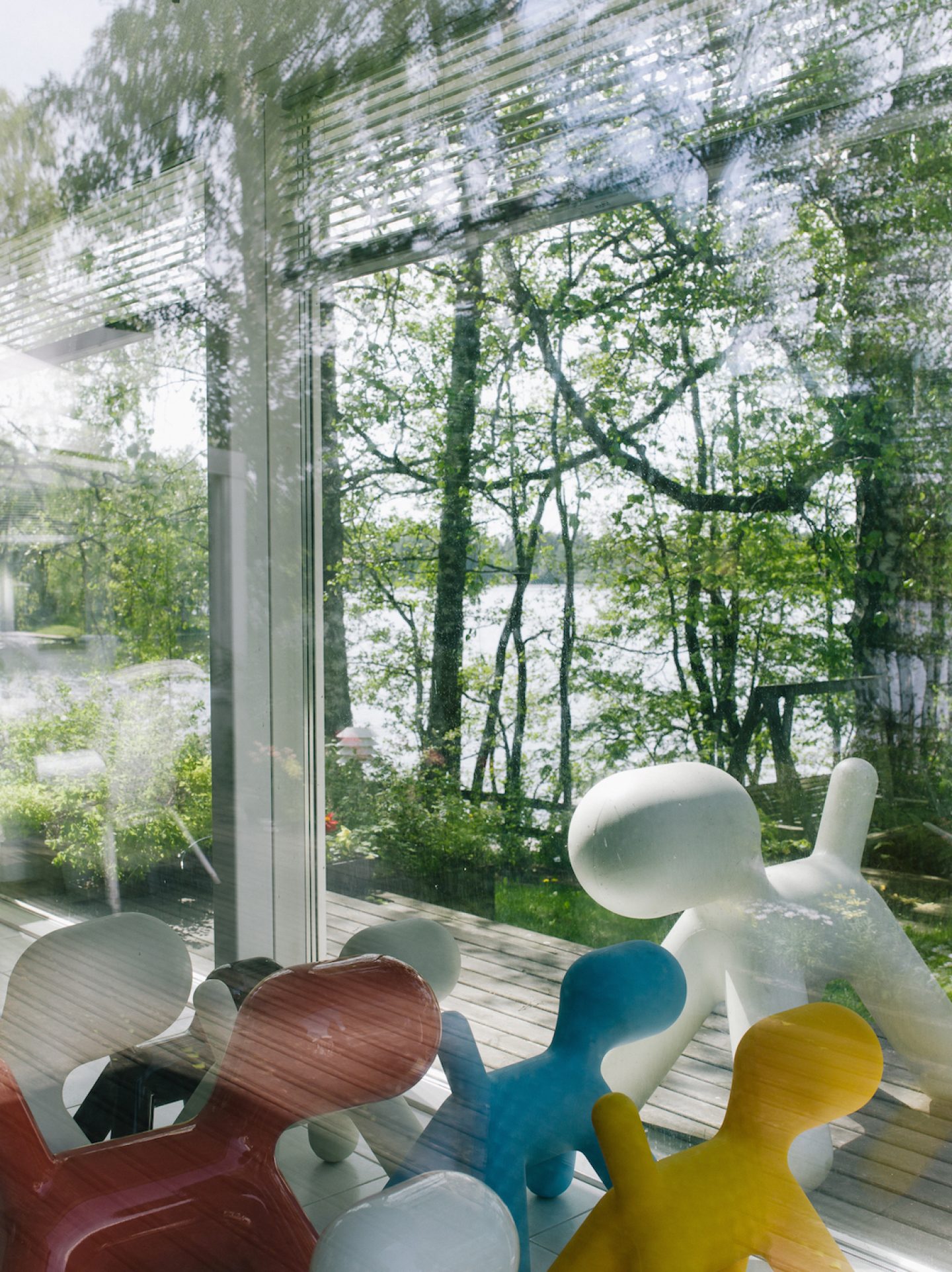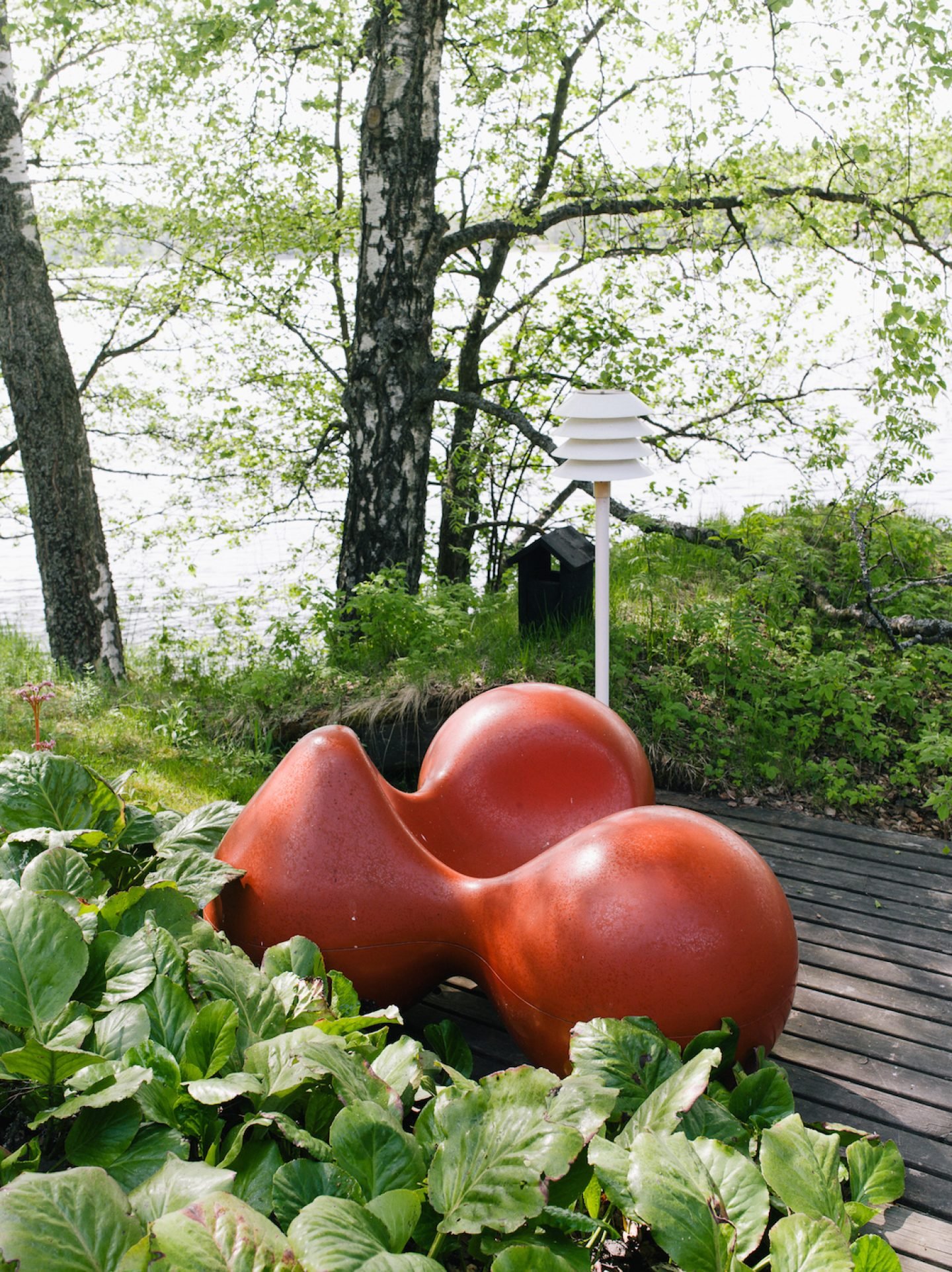 There's currently a retrospective of your work on show at the Design Museum in Helsinki. What do you hope visitors – both those who are highly familiar with your work, and those who are less so – take away from it?
"People thought only black and darkness could come from from Finland."I hope that visitors will have a good feeling when they encounter the exhibition, and get the sense that problems can be solved in so many ways. It's the curators' work, not my exhibition. I had an exhibition in 2003 at the Helsinki Kunsthalle, and it was said that was the most enjoyable exhibition of the year, as people were allowed to sit in the chairs. It traveled to Norway, Copenhagen, Washington and then Mexico City in 2007. And there were more than 55,000 people visiting – just to see furniture! They made a really good catalogue. It contains all the interviews and stories. People were very surprised about the bright colours. They thought only black and darkness could come from from Finland. This exhibition [at the Design Museum] is very different – elegant and minimal. But no-one can sit on the chairs – they're on podiums.