We recently visited furniture design studio Atelier Haußmann in Berlin-Oberschöneweide, an area just outside of the city's center. There, we found ourselves walking through a former factory site surrounded by warehouses and car repair shops. While looking for the studio's neon entrance sign, we spotted Andreas Haußmann, co-founder of the studio, waving in our direction across the courtyard—welcoming us into his spacious and industrial workspace.
We talked to Andreas about the studio's beginnings, their design motto 'We don't follow any fashions' as well as the Berlin design scene.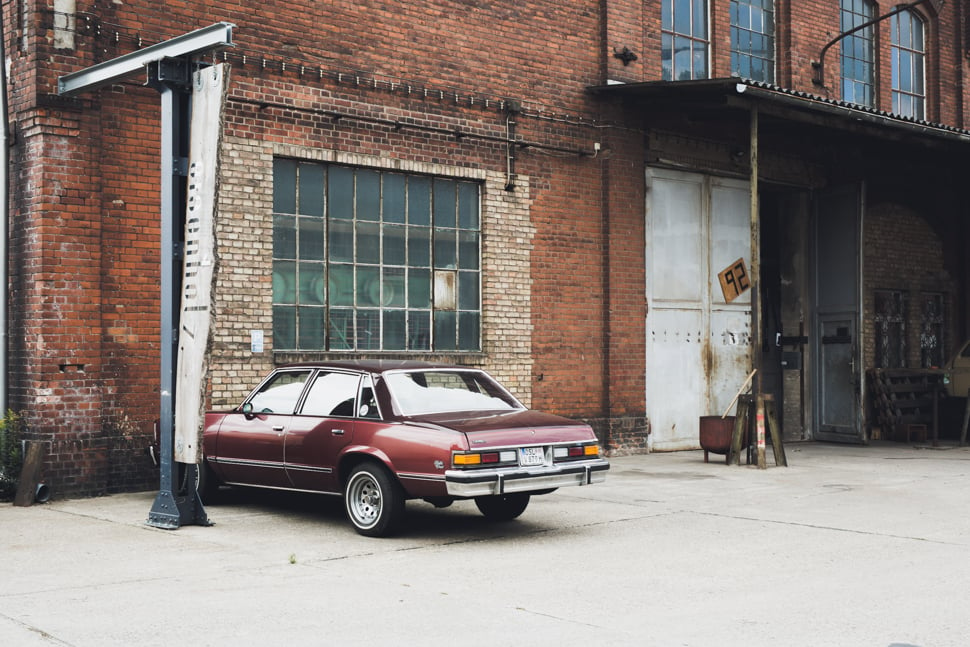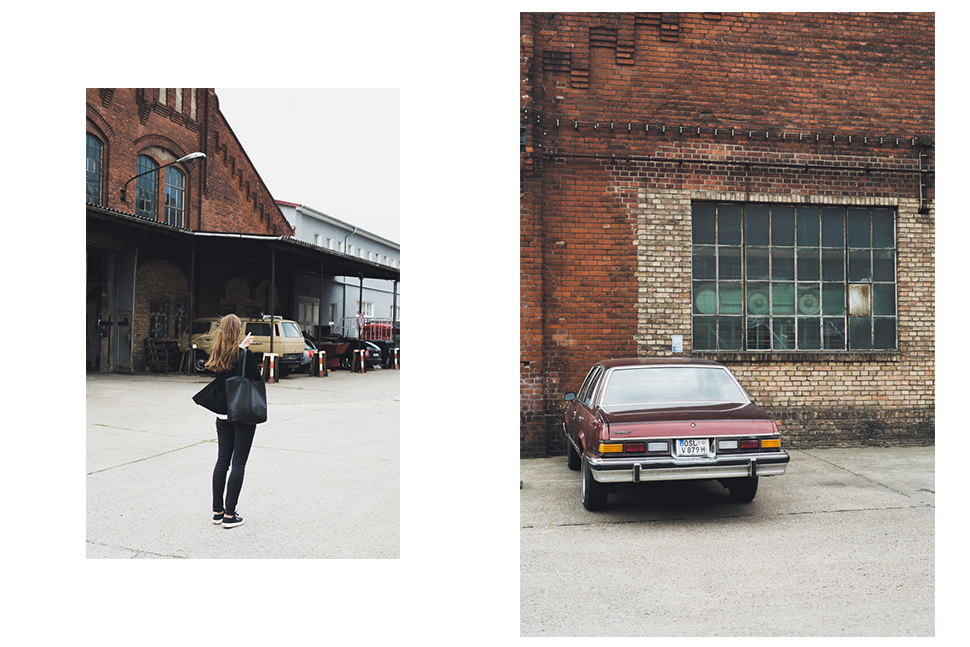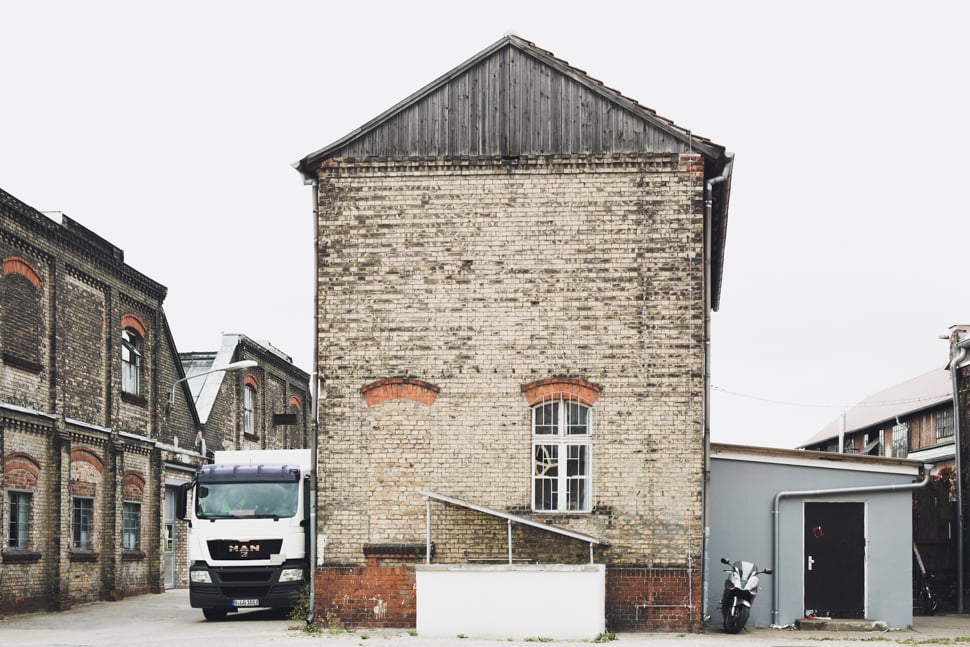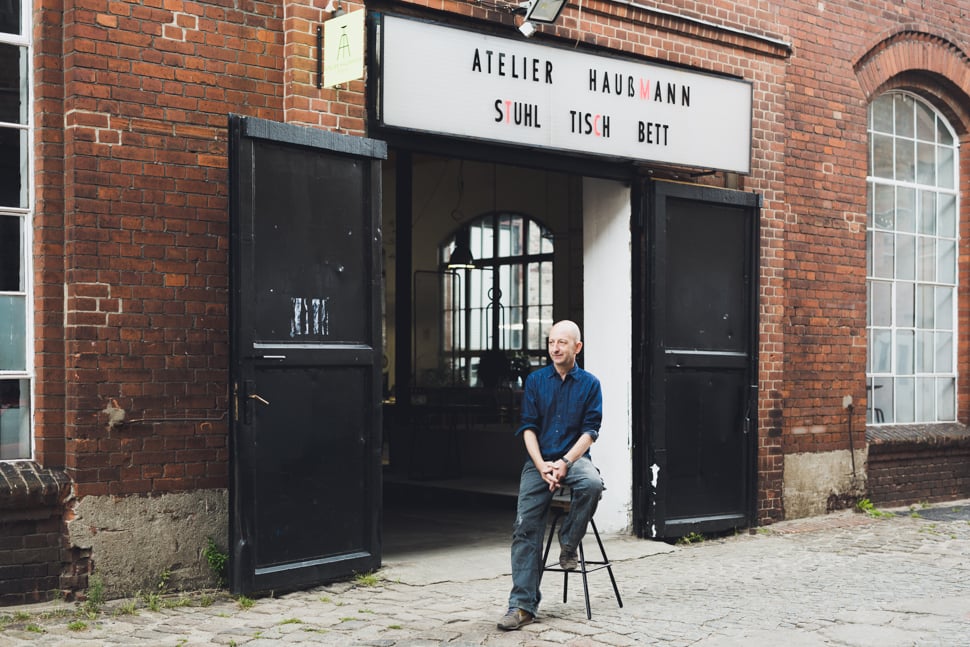 What brought you to this area of the city?
Andreas Haußmann: We've been here for a while now. First, we were in Kreuzberg, then in Mitte. But when the rents increased, we moved the studio to Oberschöneweide. These days, this area also seems to be changing and is becoming more and more interesting. In the hall next to us, there are about 30 designers living like in a commune. At first, it was just junk around here. Investors are always looking for new spaces, so you have to really search for these kinds of places. One day, we were riding around with our bicycles and this is how we met our landlord.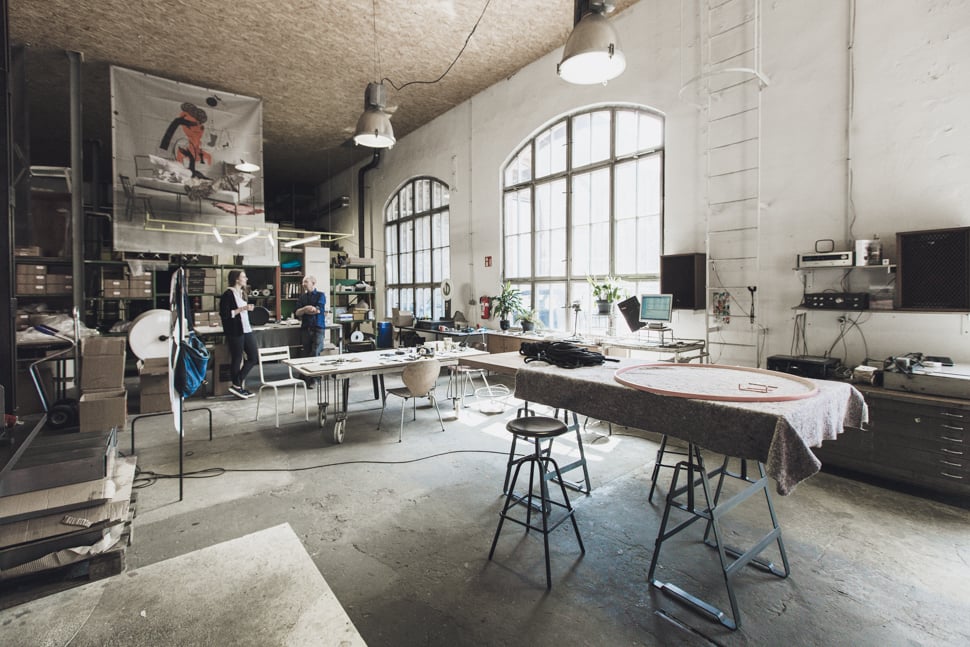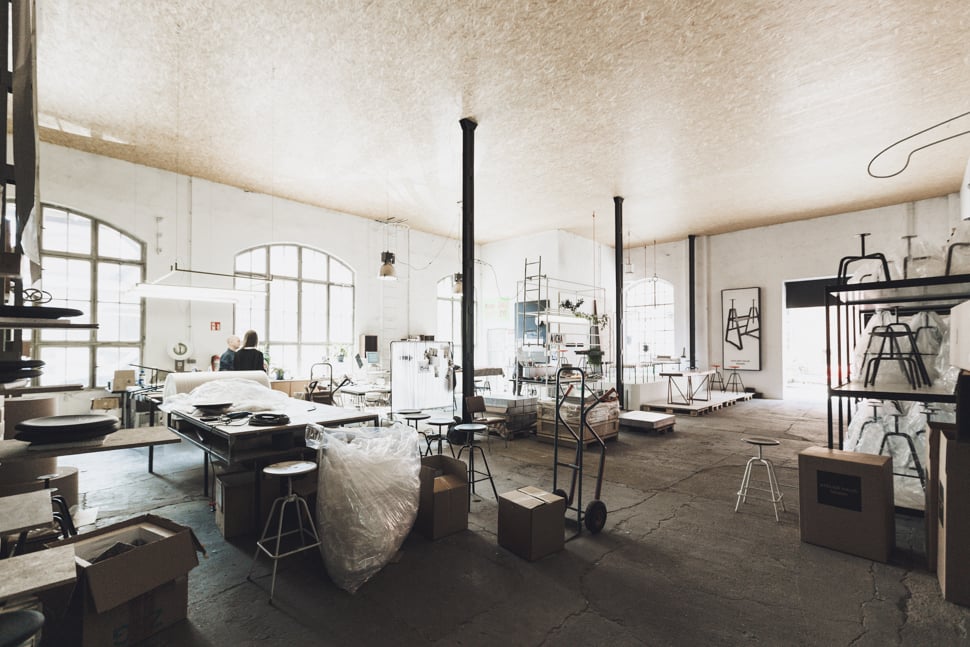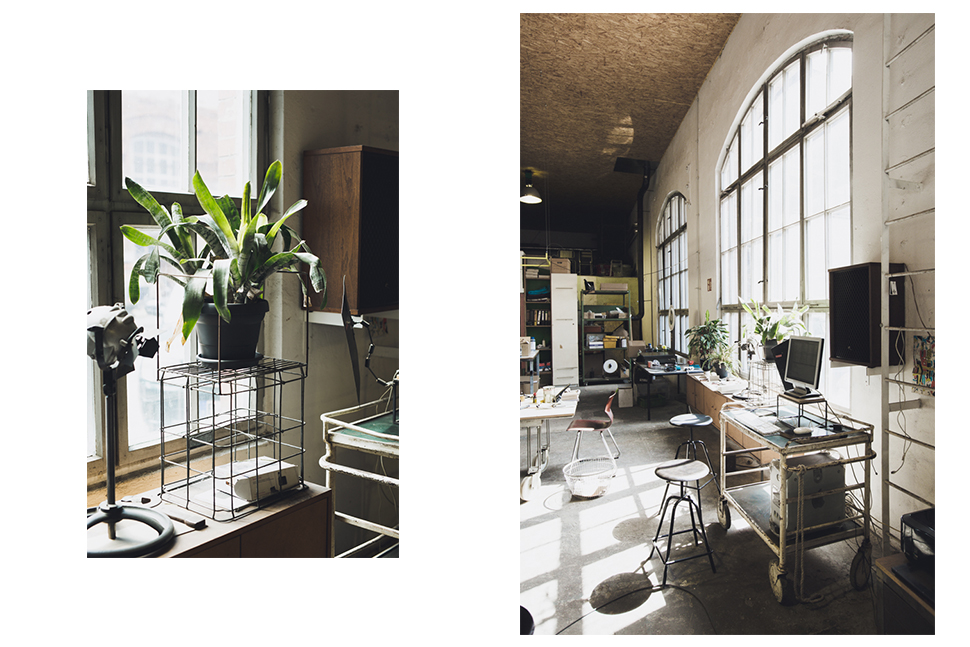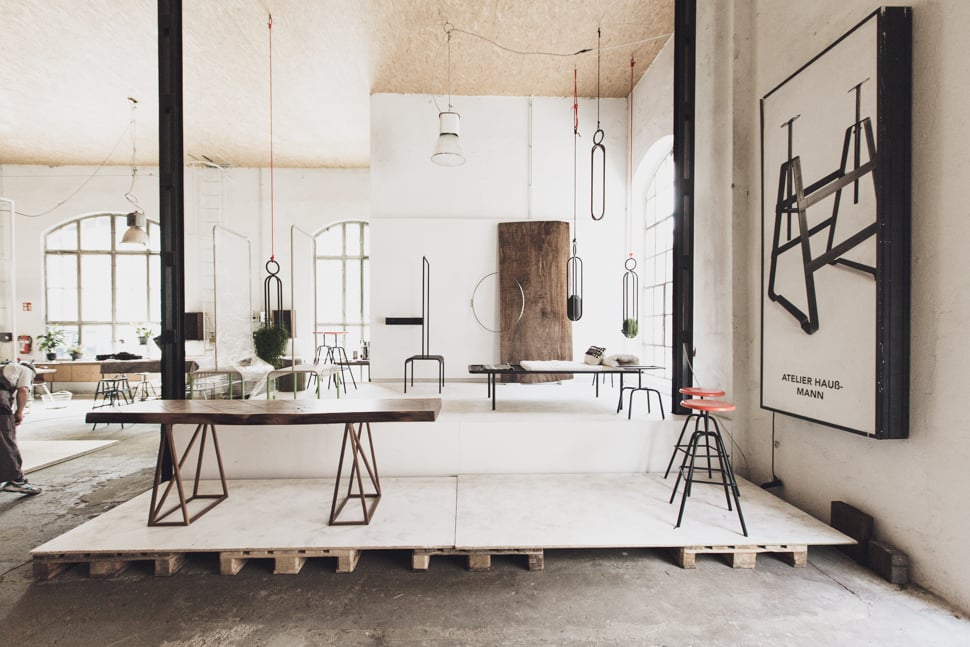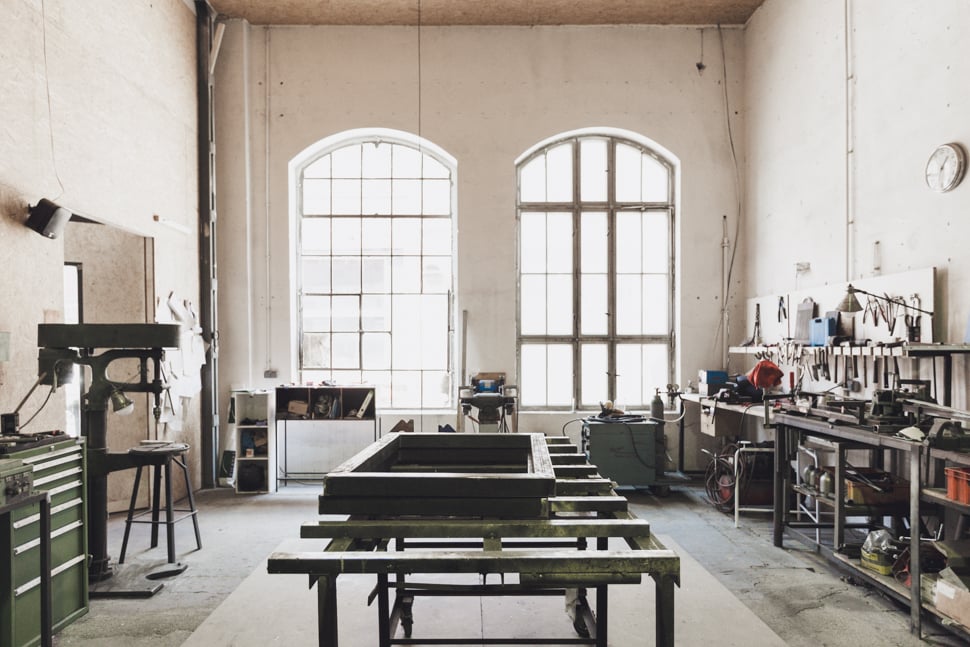 Who's behind Atelier Haußmann?
Andreas Haußmann: Atelier Haußmann is Rainer and Andreas Haußmann. We first started in 2007 with a small collection of three products and with the financial help of my wife Gabriela, who still keeps an eye on it from time to time, we went to our first fair in Cologne.
Are you both trained designers?
Andreas Haußmann: We both come from different backgrounds. Rainer was originally working as a car mechanic and I was a cameraman before, doing children's films. But we always constructed our own furniture as a hobby, since the rents were low and the lofts were spacious. And then after some twists of fate, we got the opportunity to hold our first exhibition here in Berlin and that's how it all began.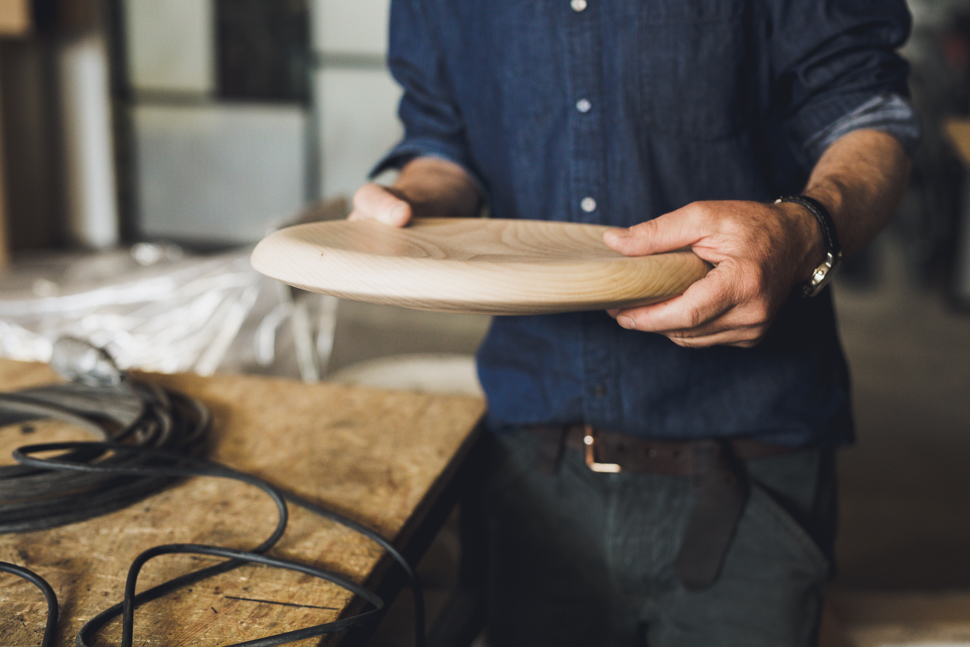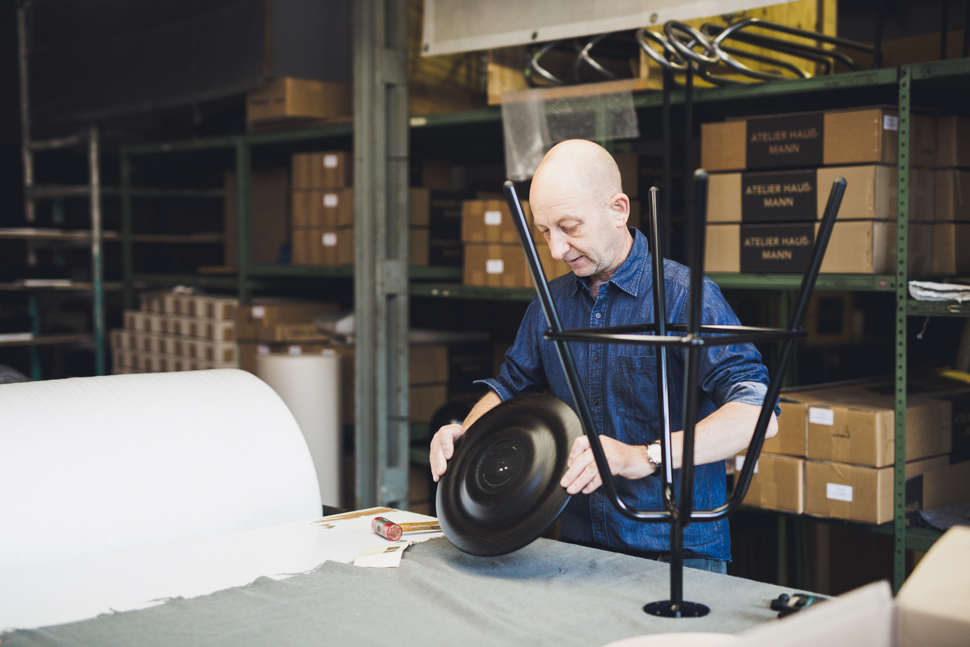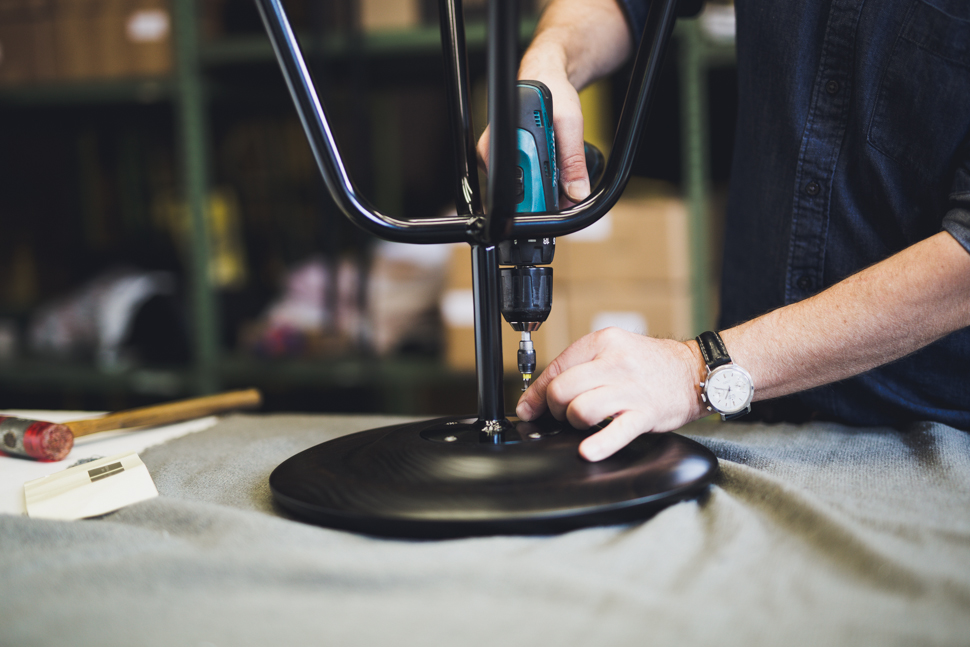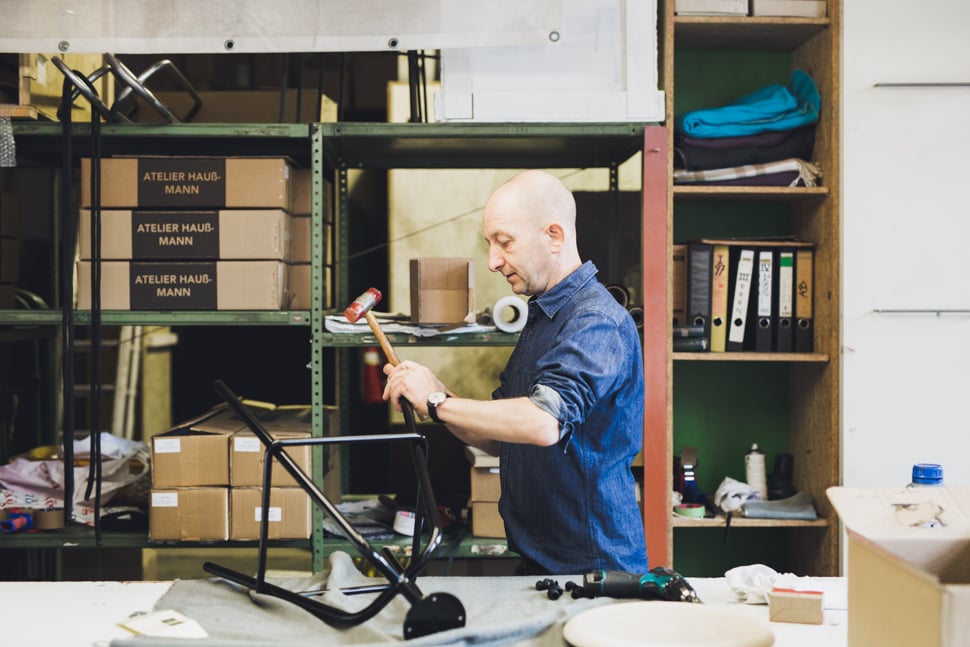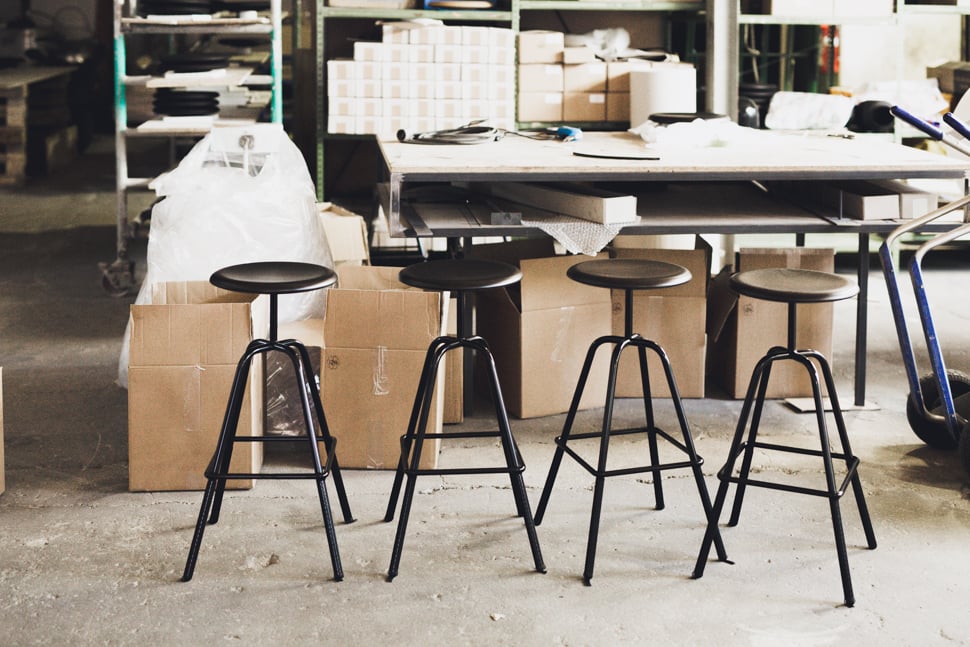 There's a sign above your entrance that says 'Chair Table Bed'… Can you talk a bit about what it means to you? How would you describe your design approach and what's the process behind a new project?
Andreas Haußmann: It's kind of a motto. What do you need for an interior? A chair, table, and bed. These are the basics and, hopefully, everything we do is as basic. Our design language is minimal and that's a common thread in our work. When we start a new project, we first create some drafts and sometimes we can't even remember where our inspiration came from. Then, we make the first prototype and that's usually a really quick process. Sometimes it takes a bit longer, but in general, we always try to reduce rather than add another embellishment. This also applies to every little detail – every single screw is carefully selected. Take the 'Herrenberger' stool, for example, these stainless steel screws are selected according to the design of the furniture piece. Also, when we arrange our stand at the fair, we don't make a spectacle out of it, everything is really basic.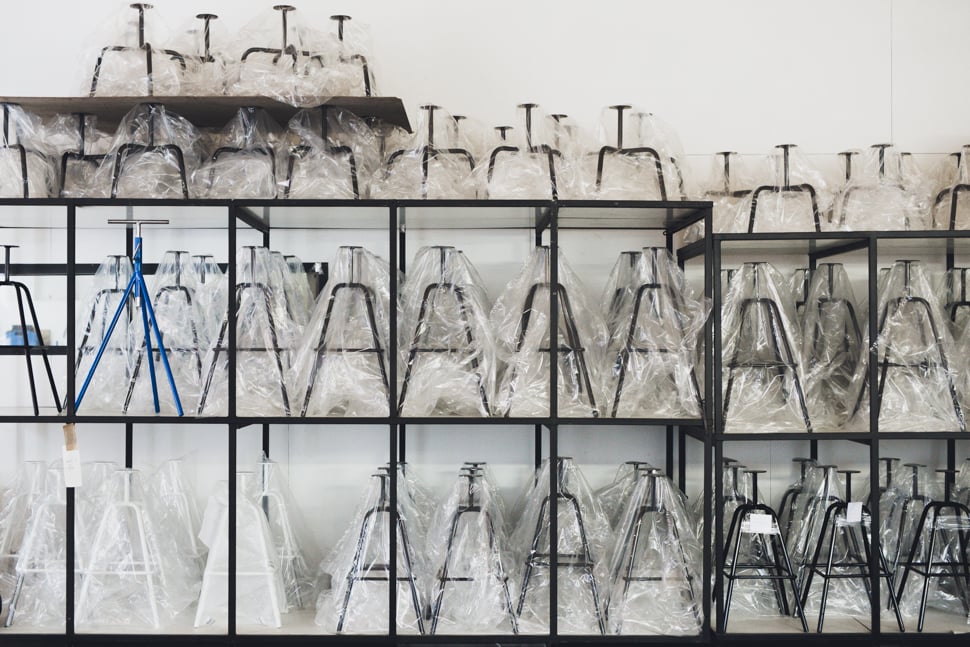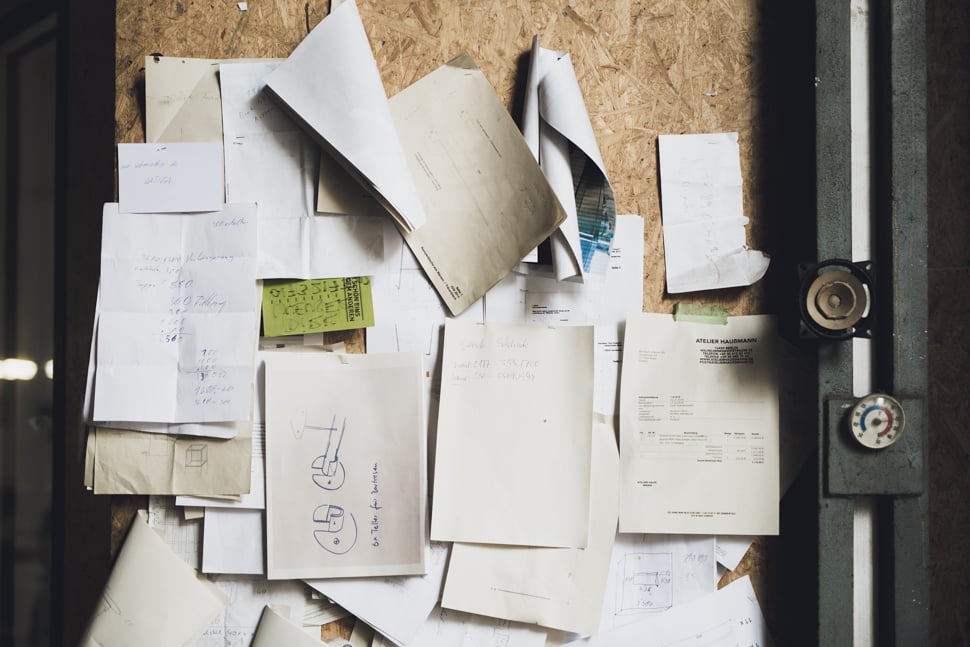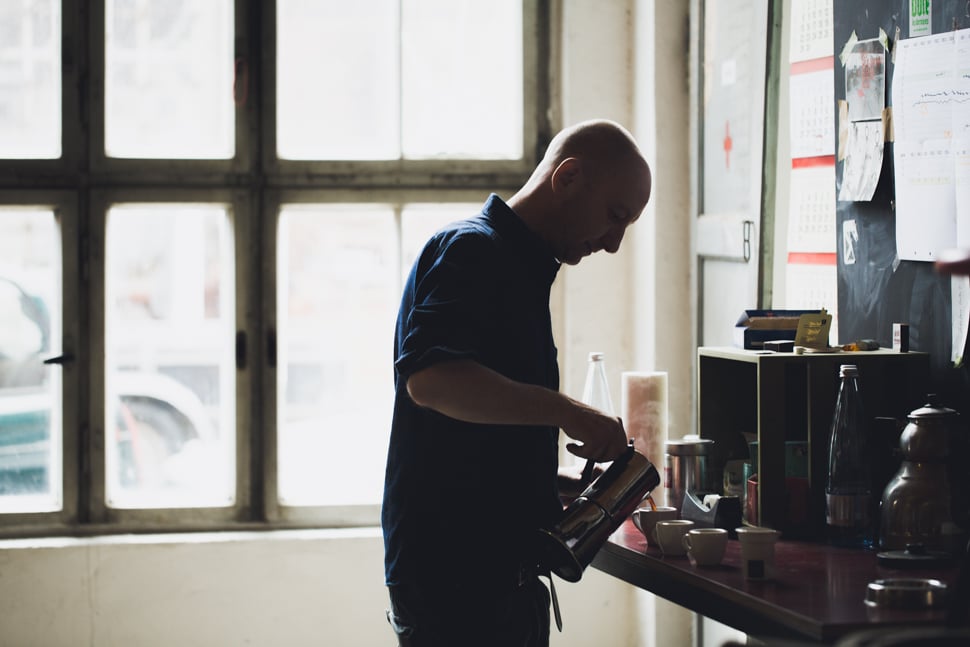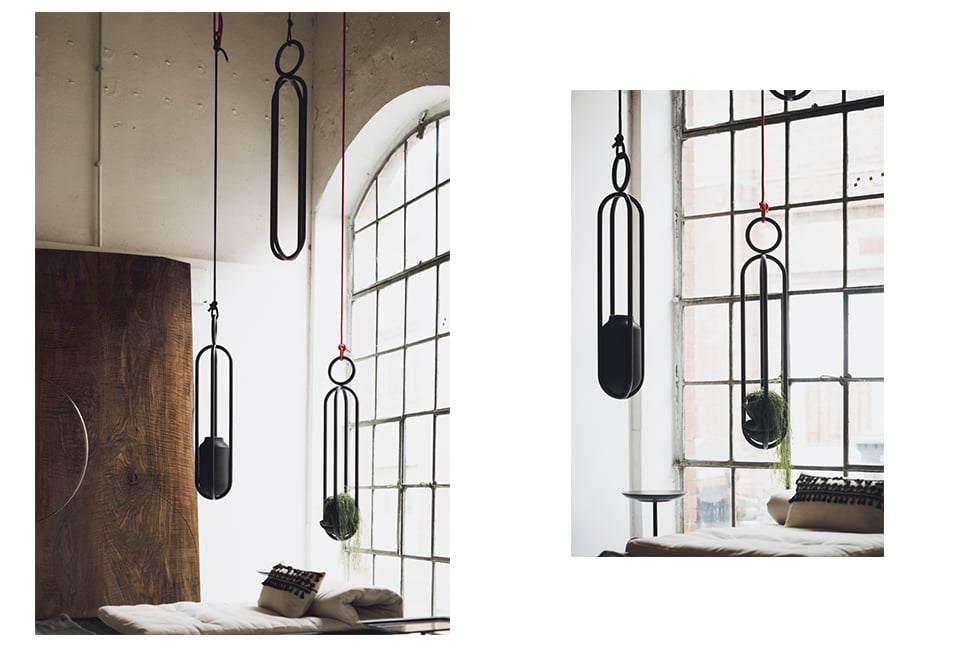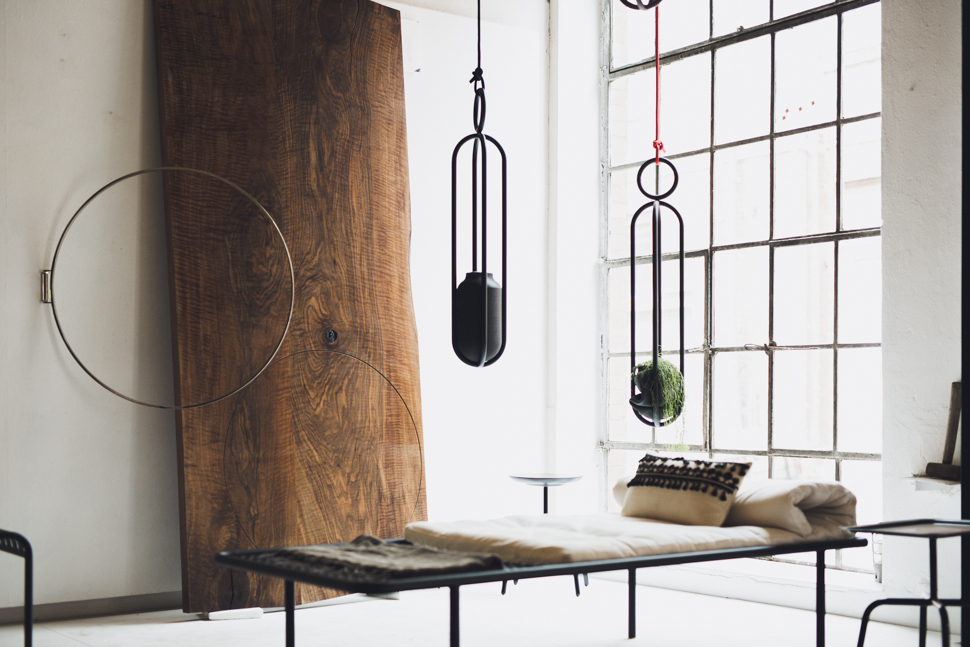 One of your latest works is the 'Blumenampel', a hanging vase that was made in collaboration with other designers. Can you talk a little bit about how this project came about?
Andreas Haußmann: We worked on this project with Zascho Petkow and Birgit Severin. We've been working with Zascho for a long time and originally met each other at a fair and have since then developed a friendship. He made the first drafts of the design for us and we made the prototype. It looked really great, but then we wondered how we'd ever get a vase into the structure. There's not much left other than the use of a flexible material. We then met Birgit, who specializes in vases made of rubber, at an exhibition and my wife Gabriela had the idea that this was the right vase for our project. So Birgit designed the vase as an addition to her own series of vases. It's really the most beautiful moment when two already great things come together and make something even greater.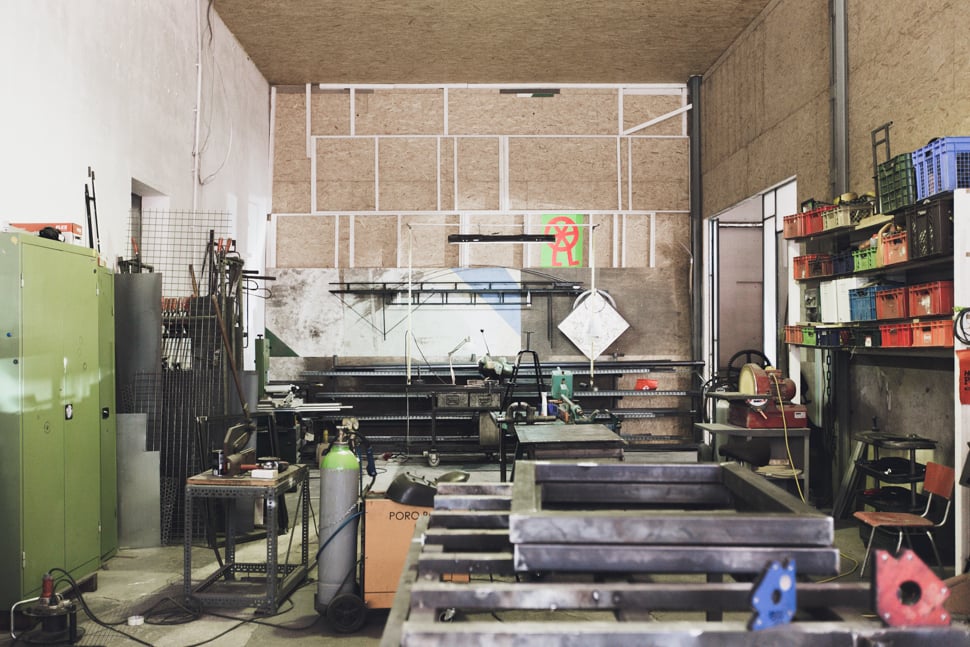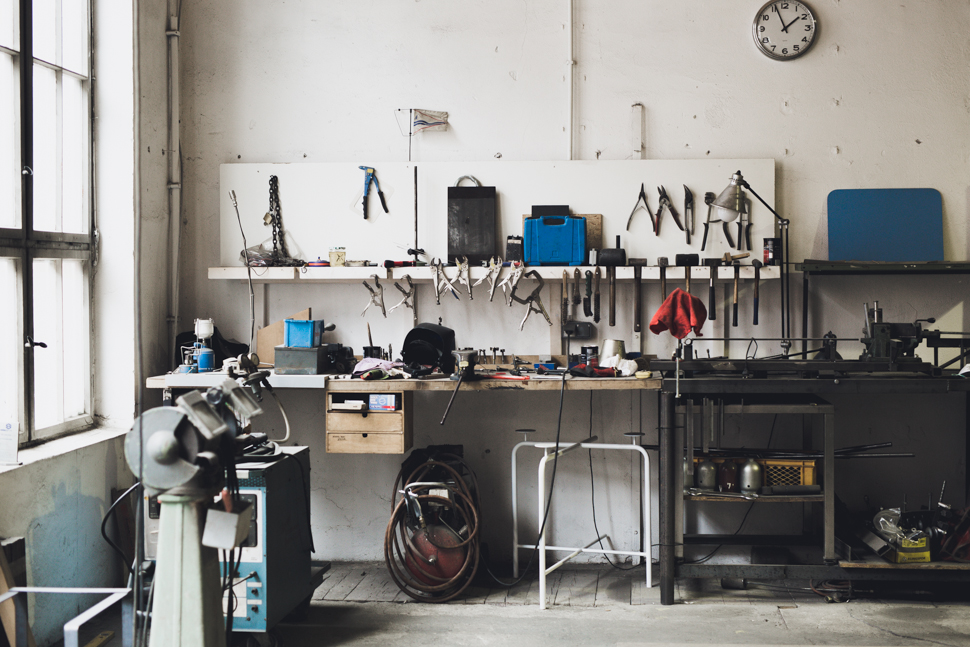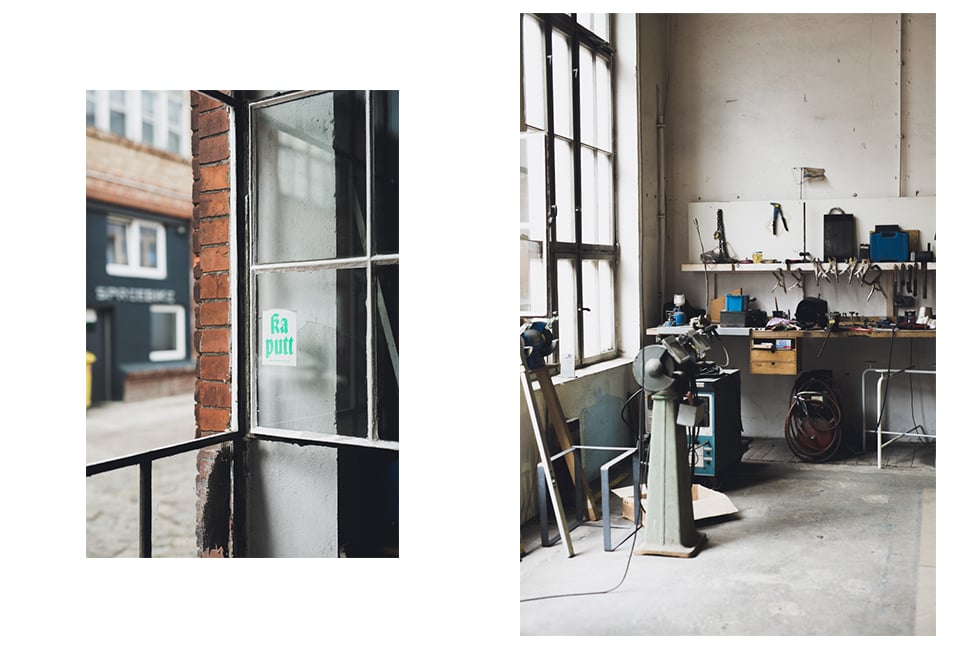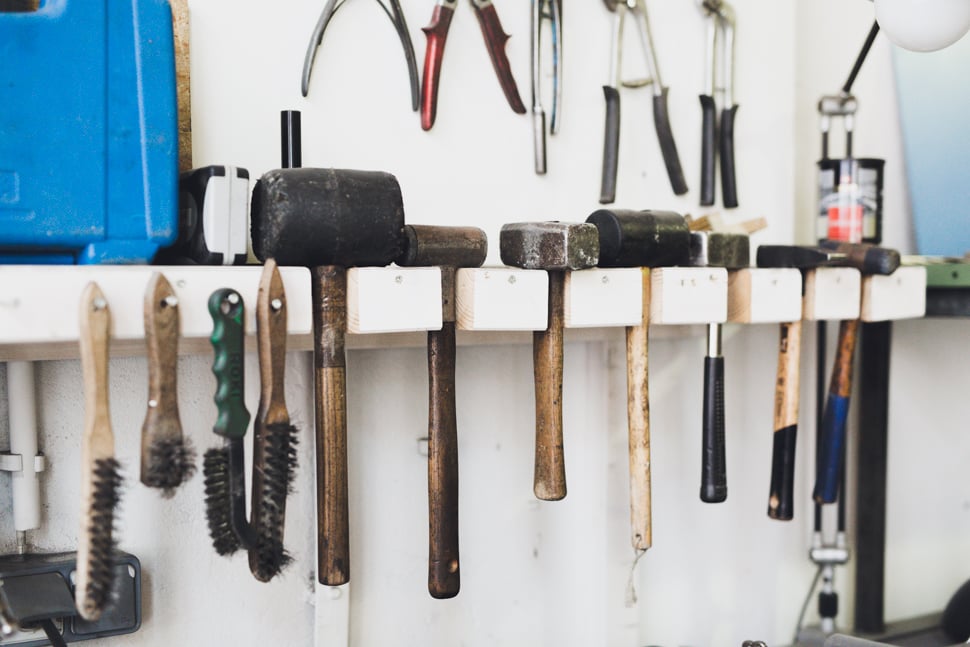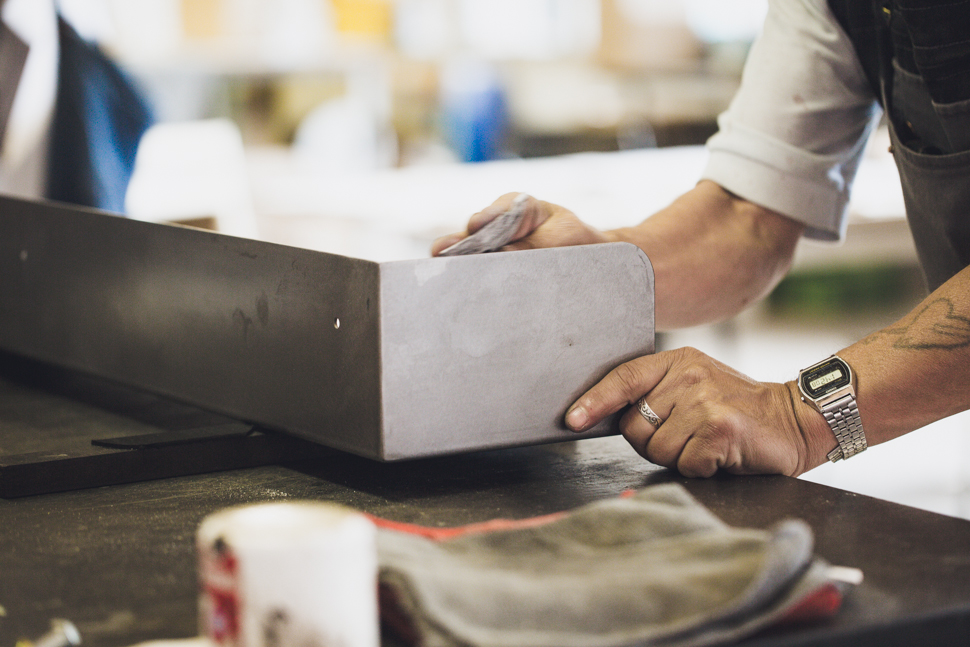 Since you're working as a team of two, are there any defined rolls?
Andreas Haußmann: We are not as close as like the Coen brothers, for example (laughs). We are a bit different, but we both have our strengths: Rainer is someone who is very skilled in the workshop, which I'm not, so we complement each other perfectly.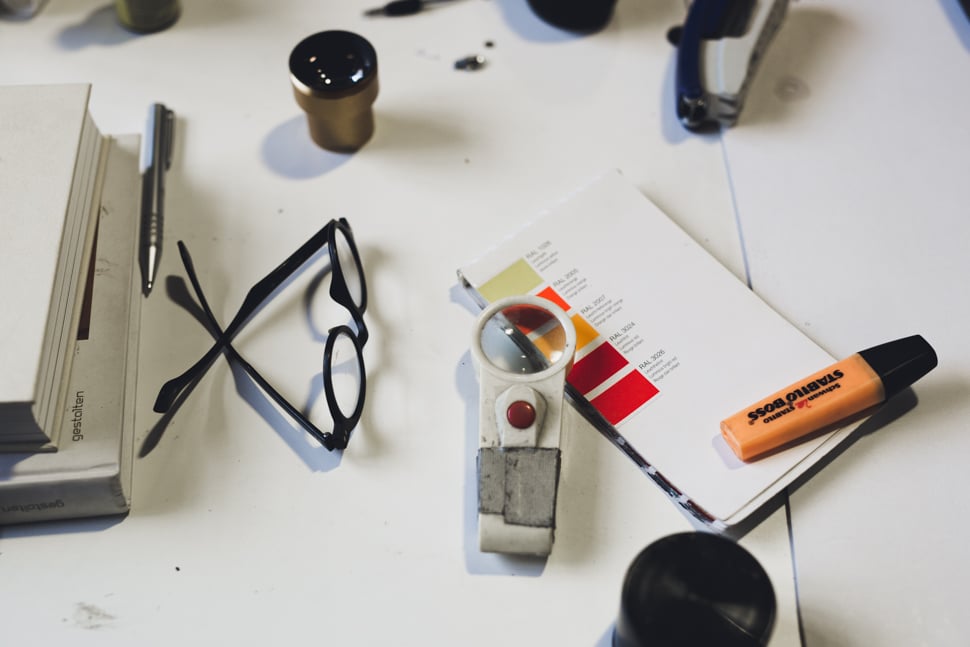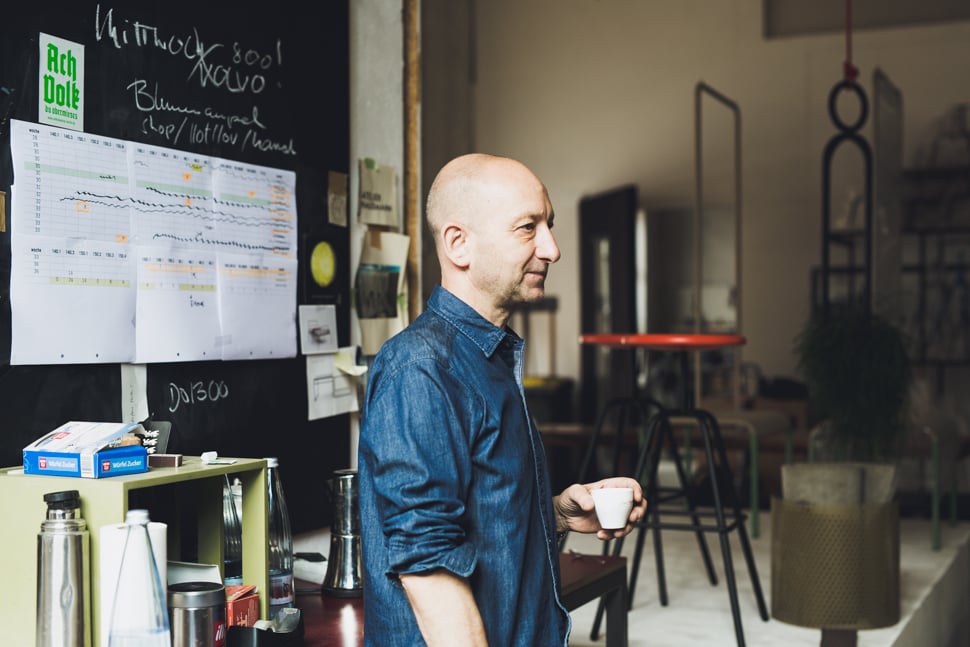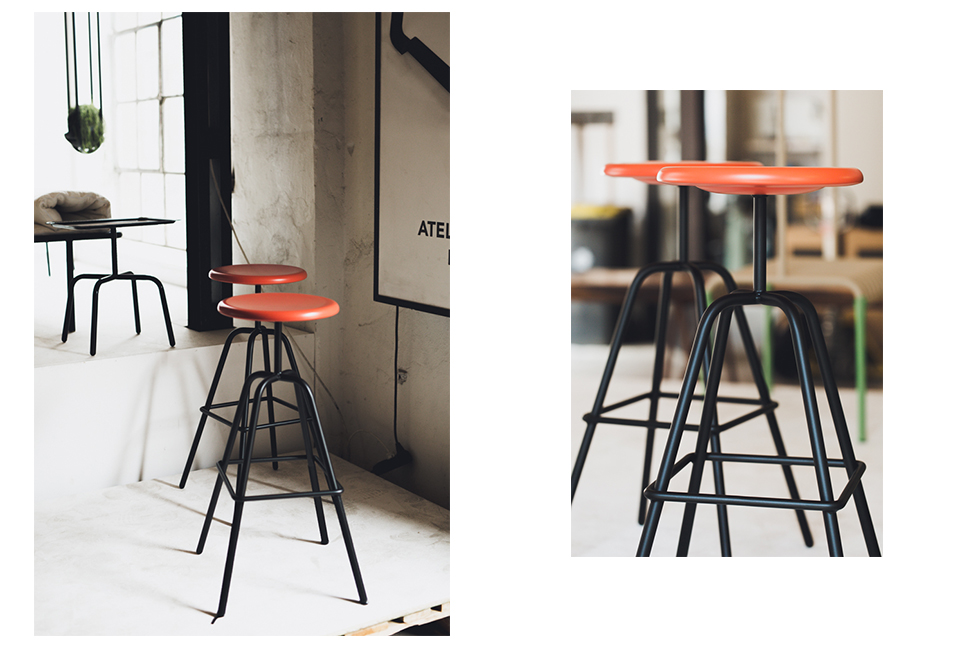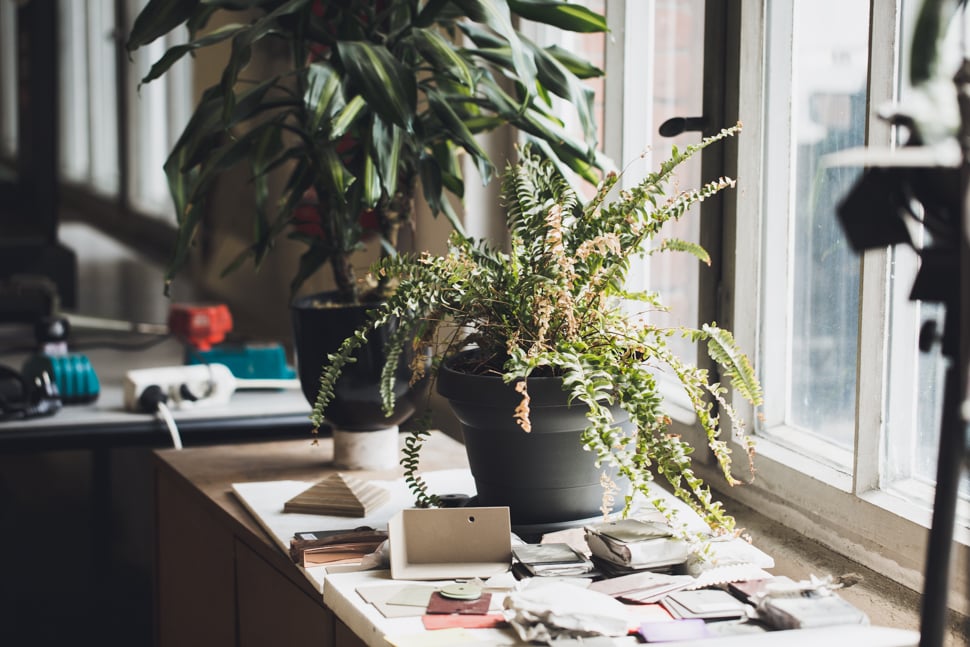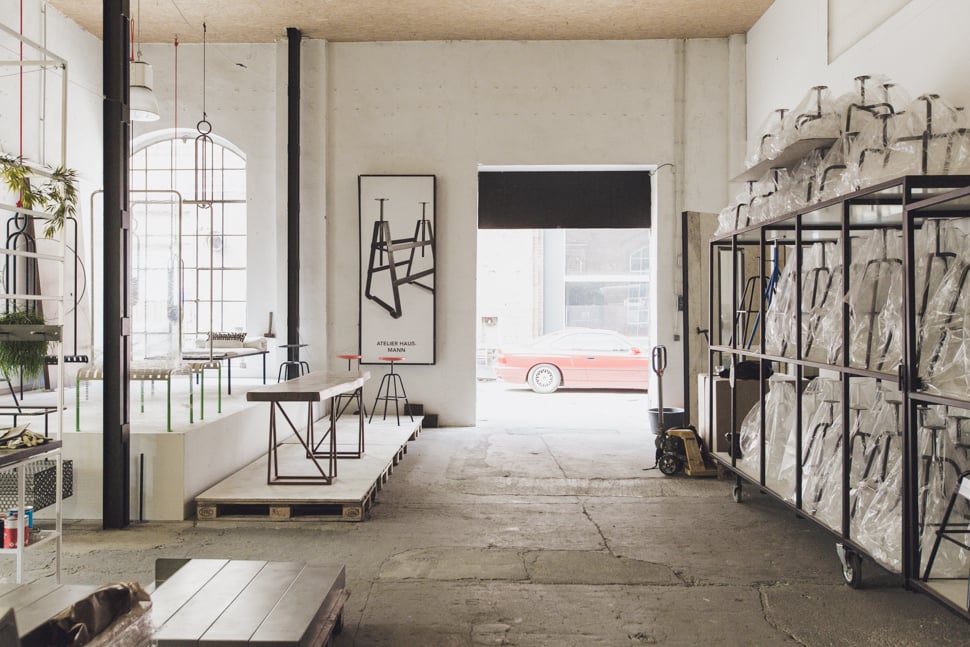 How would you describe the design scene in Berlin? How has it changed over the years?
Andreas Haußmann: Well, we're really from another generation – we are like dinosaurs (laughs). Back in the 1980s, there was a hype, but we only founded our studio in the 1990s. I've already implied that we had some ups and downs in our history, but after we really crashed, we started anew. Of course, we know some people, but we've never really felt a close connection to other designers within the scene. We're not a part of it – our furniture doesn't follow any trends. But I really think that the scene has caught up. Before, I always thought that Berlin was kind of provincial, but there are designers who are really on top of the list, if there's something like this at all. The whole field of design has become a huge magnet. People are coming to Berlin from cities known for design, like Eindhoven and Barcelona, to do an internship here and have a good time.
This interview was condensed and edited by Charmaine Li
Photography by Ana Santl, Interview and Text by Jessica Jungbauer