We met Finnish painter Elisabeth Mladenov at her studio close to Kottbusser Tor in Berlin. We walk through several other parcelled rooms with paintings on the walls and color stains on the floor, before we enter her little universe at the end of the hall. Since the beginning of the year, Elisabeth Mladenov works in this shared space with other painters and creatives. Compared to the other areas, her space appears quite clear and bright, white canvases are covering the walls.
As she tells us, Elisabeth Mladenov is interested in different kinds of work, creating both a formalist and a figurative approach that she calls 'open realism'. In distinction from a realist aesthetic, she chooses topics that take a step into an open, surreal view on what's actual real. Her images also often involve animals that carry a certain symbolism.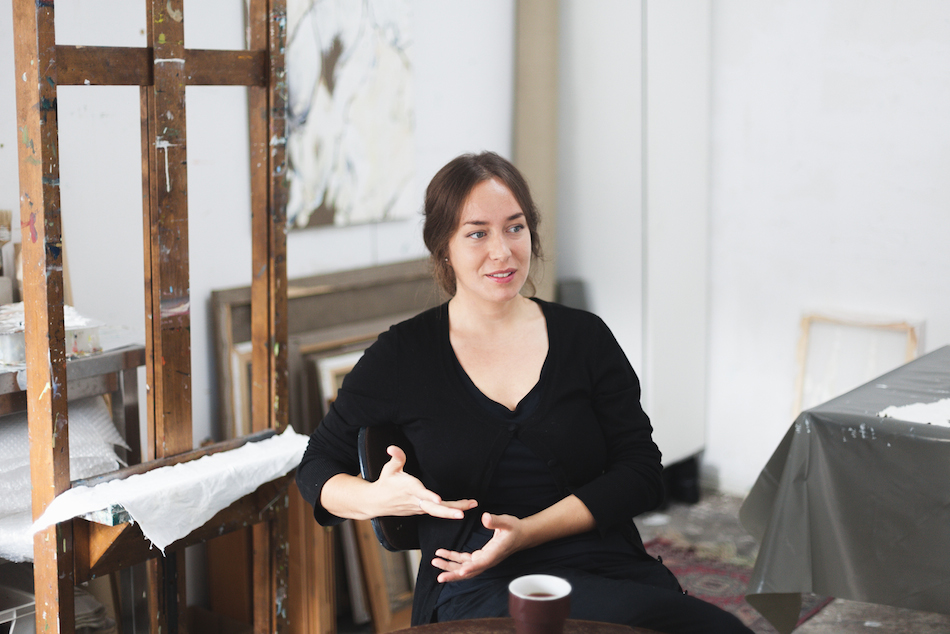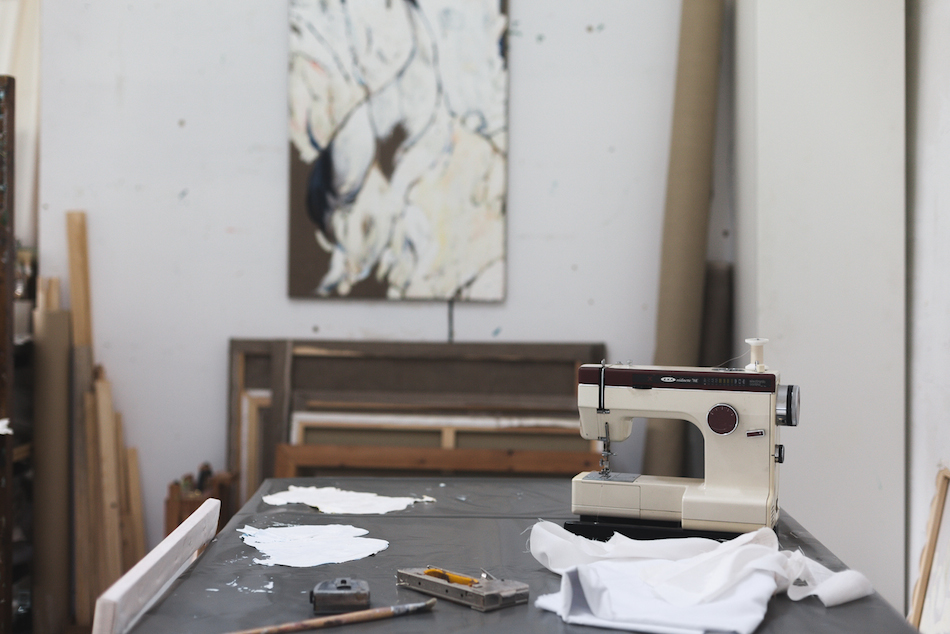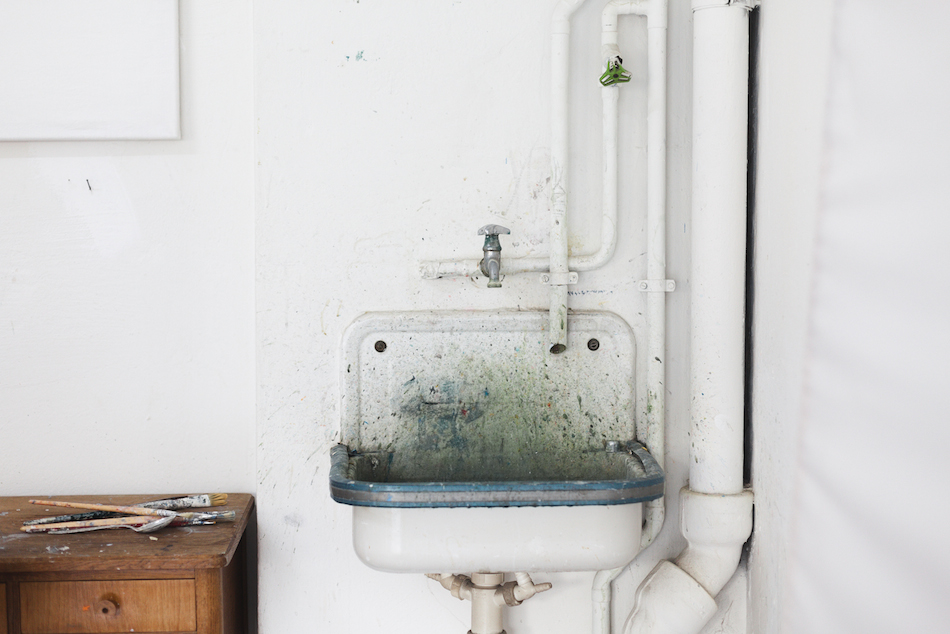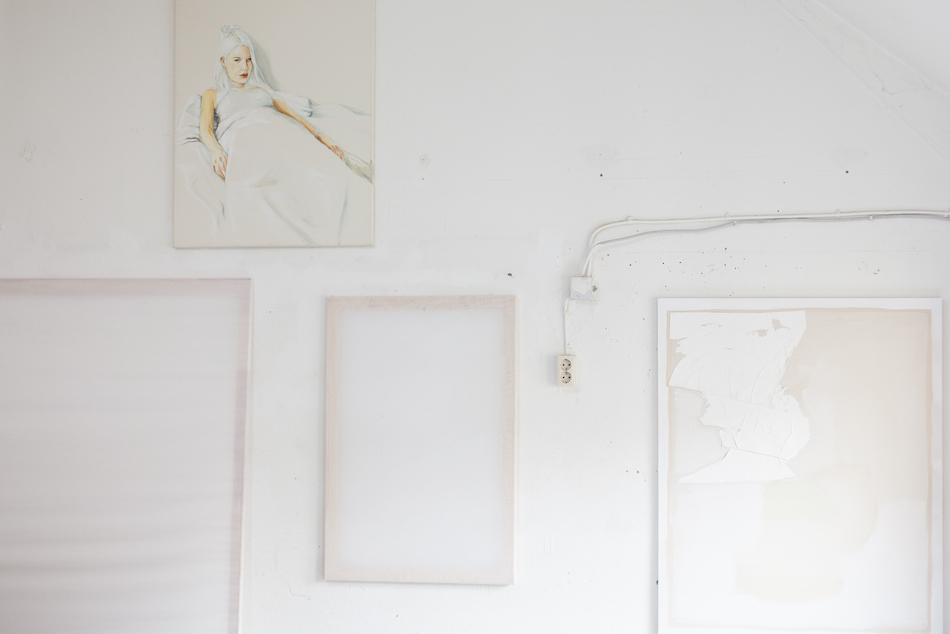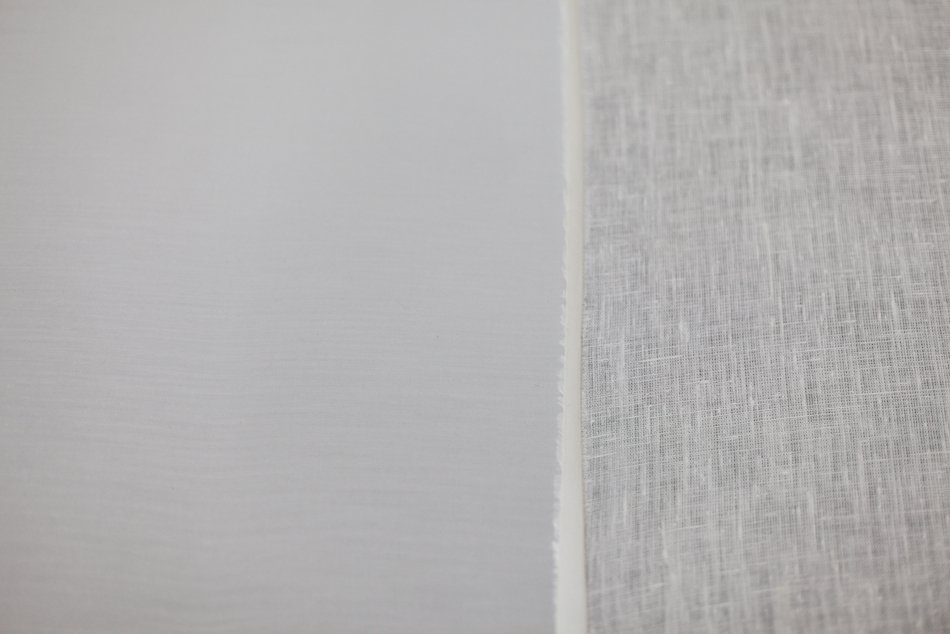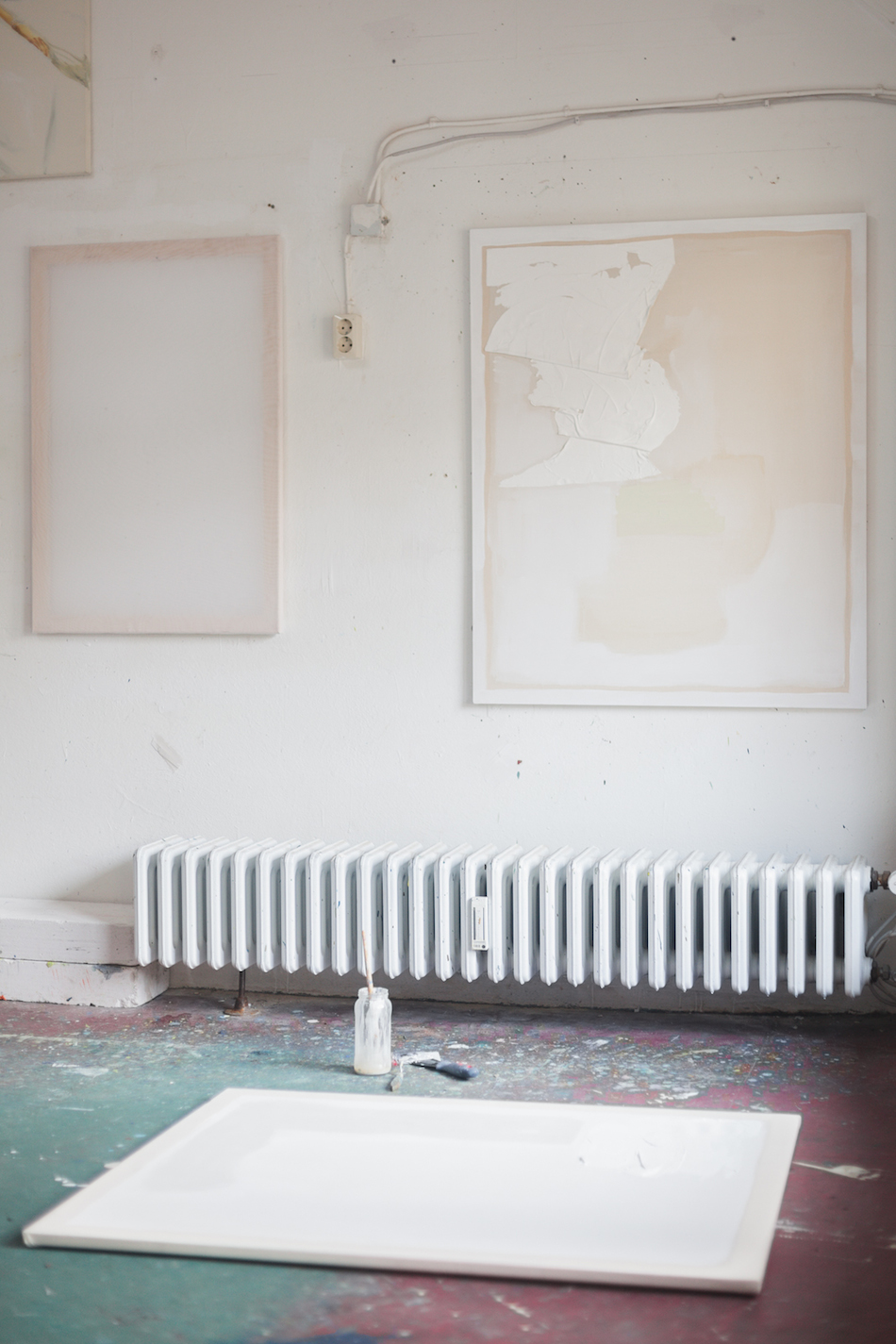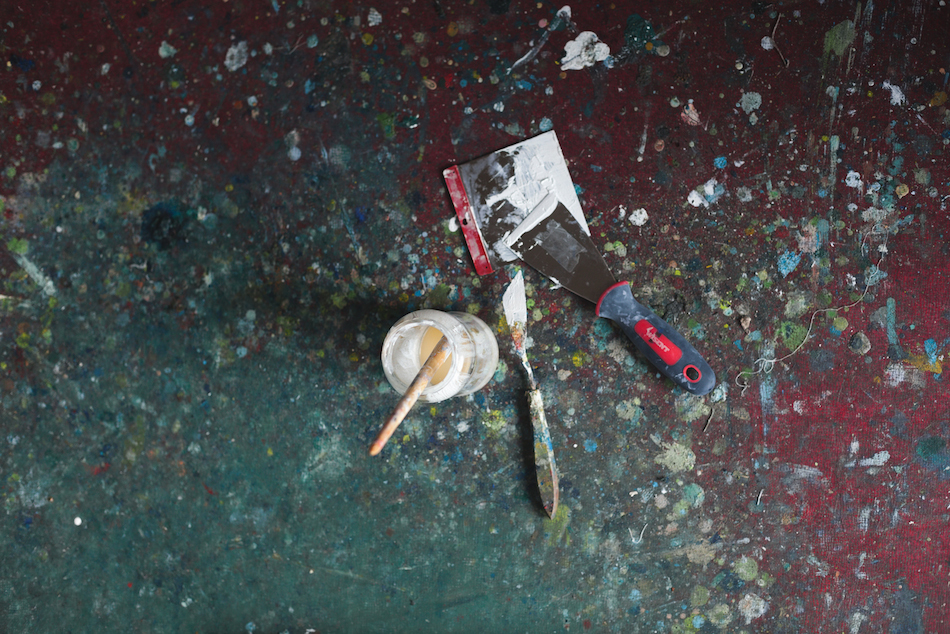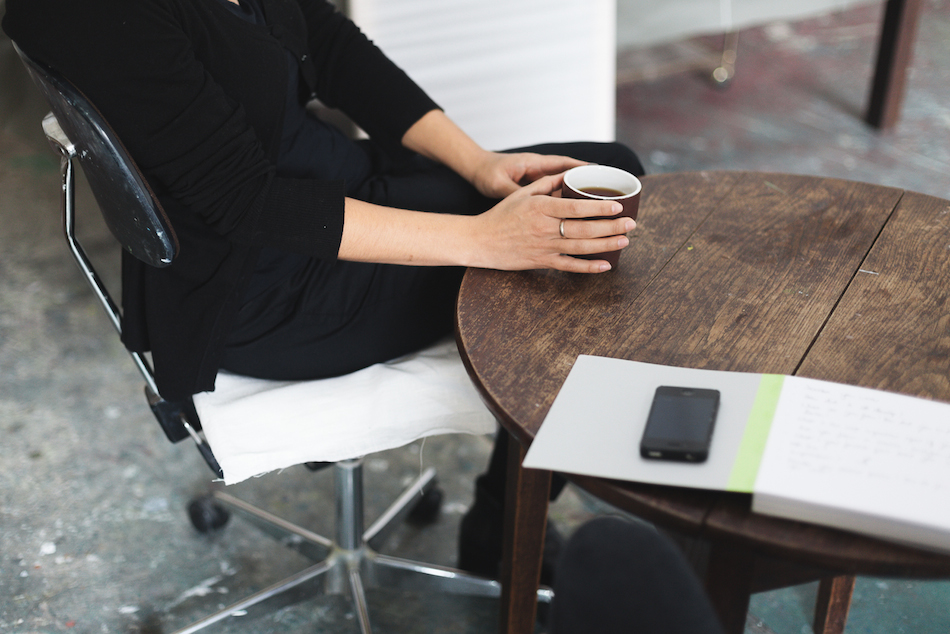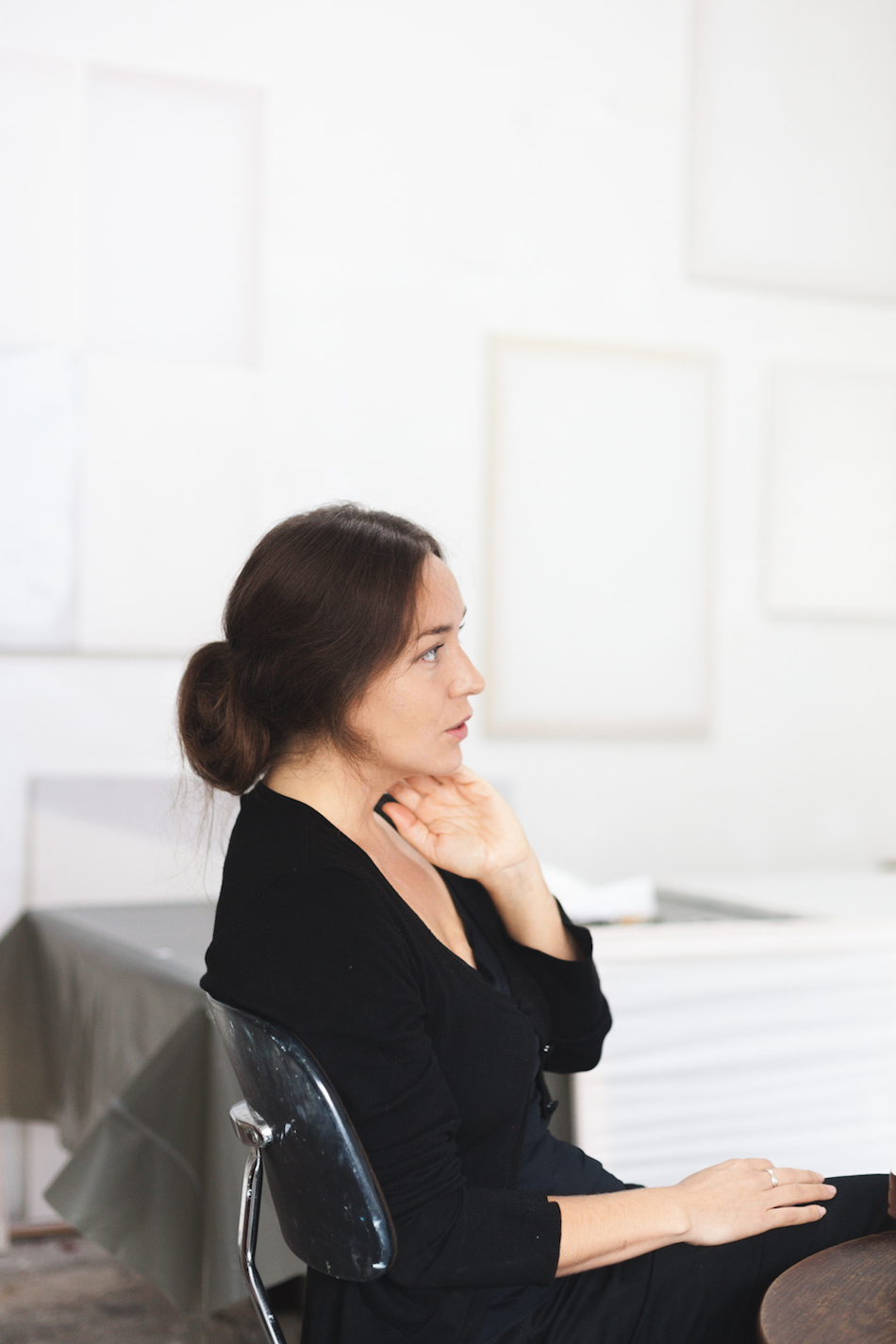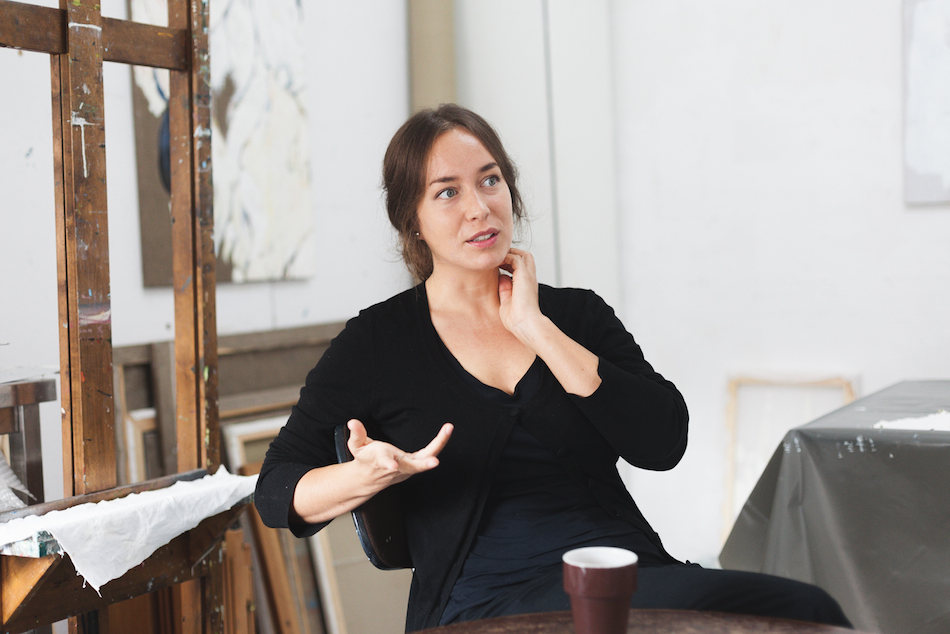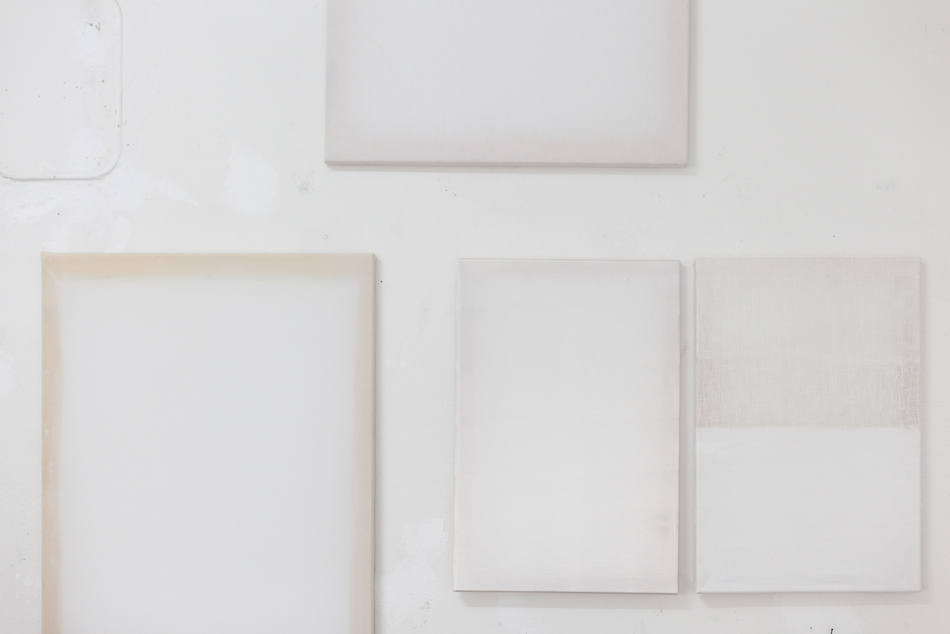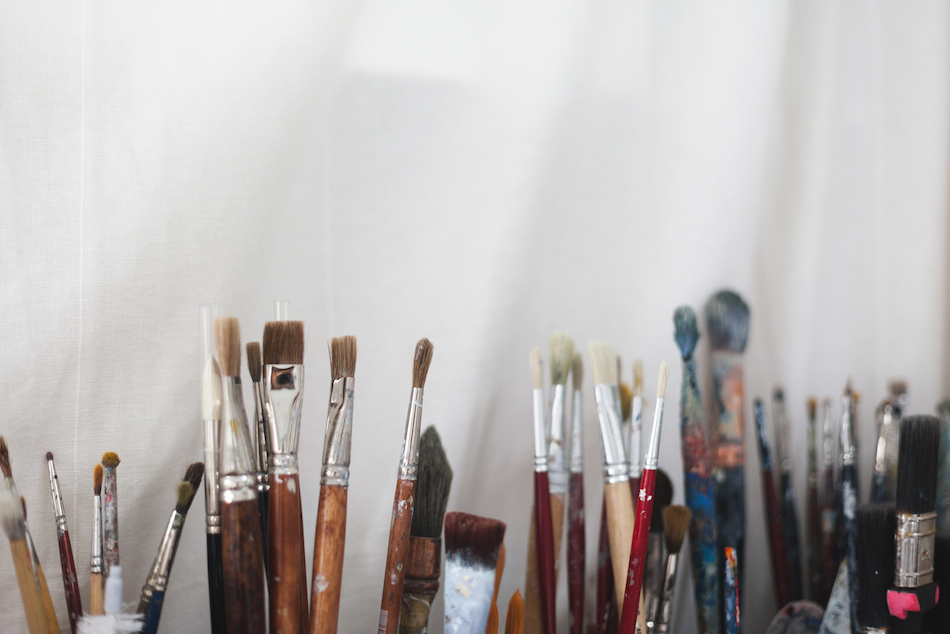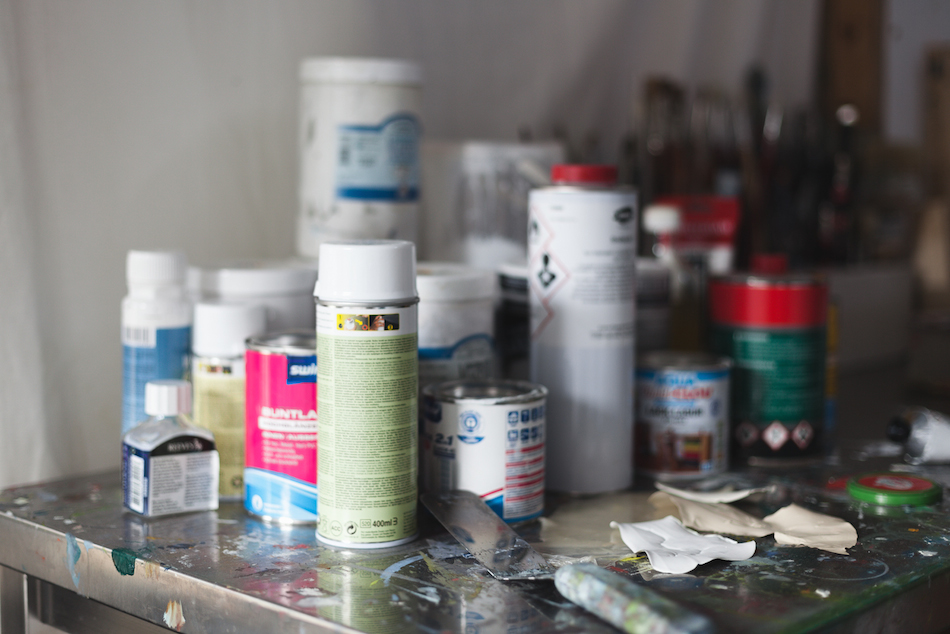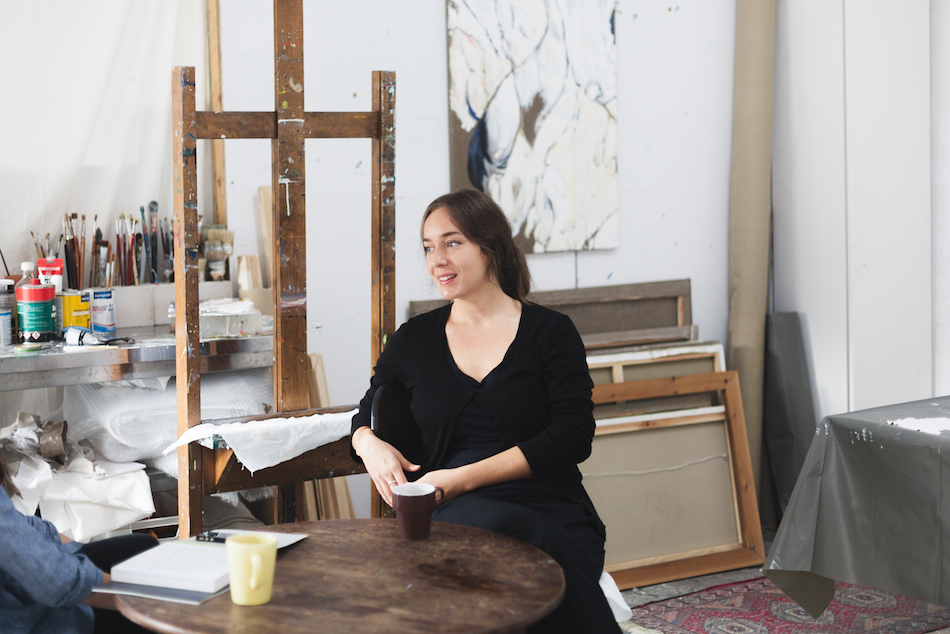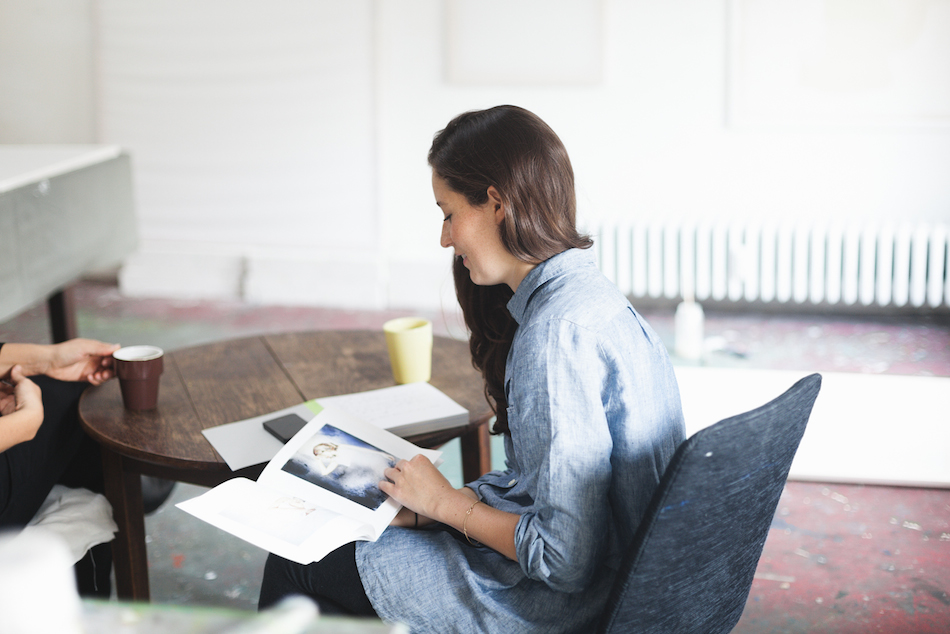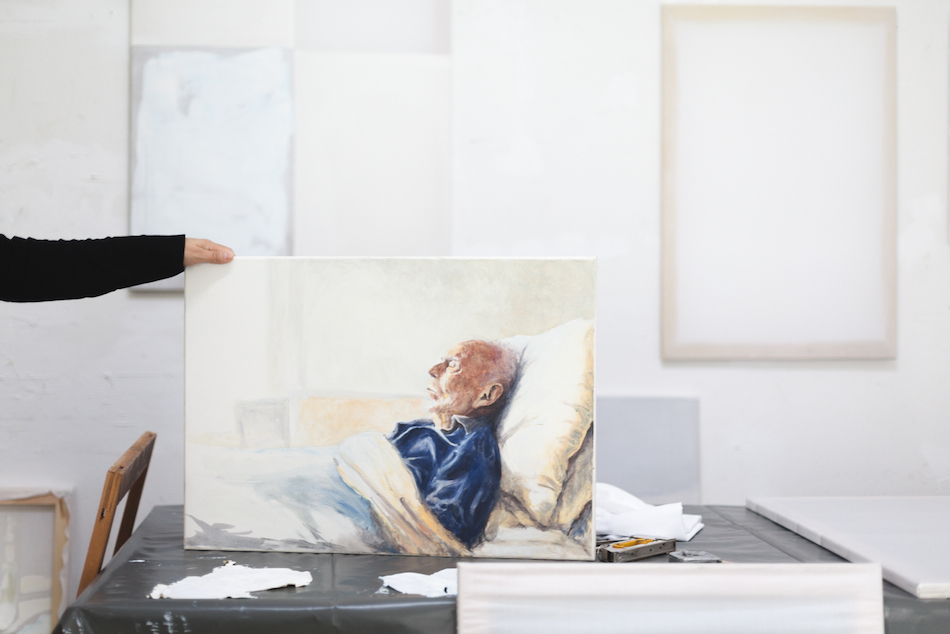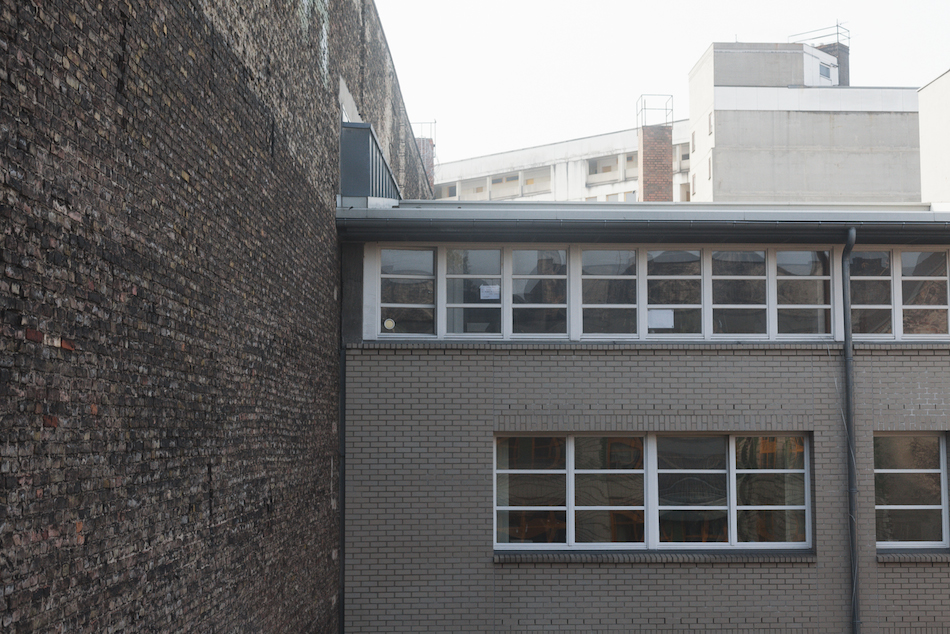 Ever since she was a kid, Elisabeth Mladenov has been interested in the capability of visually representing what she sees, creating the illusion of her own world and of capturing other people's personalities. Today the people she paints are usually friends and people she knows well, so her works also express a very personal view on her world. She draws inspiration from the people living around her.
Besides her work as a painter, she is passionate about music, which often also serves as a source of inspiration. When asked about the most important aspect of her work, she states: "It may be a strange thing to say, but it's actually to serve other people – to create something that might help someone else. For example, music is essential for me to deal with difficult things, and if music wouldn't exist it'd just be so much harder for me. And just as someone produced the music that strengthens me when I need it, I want to be able to do that for other people, who find consolation and reinvigoration in art."
In her abstract work, Elisabeth Mladenov decomposes the artwork by taking apart all the structural pieces that a painting is made of and playing with these elements in different ways. When she was working on her last series, 'In Bed', she became increasingly interested in the possibilities of juxtaposing different shades of white and decided to explore the theme further. Using an array of white textiles, paints and mixed materials, she has found the work is simultaneously about experimentation and restraint. It takes a peaceful, quiet mind to engage with the slight nuances that constitute these compositions. The final series will be shown in April at GSL Projekt.
Photography by Ana Santl, Interview & Text by Caroline Kurze