My White Trash Family by Kim Alsbrooks
For her series 'My White Trash Family', Philadelphia-based artist Kim Alsbrooks has been painting exquisite miniature portraits on discarded flattened beer cans for the past 10 years. She was inspired by her frustration with some of the prevailing ideologies, in particular, class distinction.
With the juxtaposition of the portraits from museums, once painted on ivory, now on flattened trash like beer cans and fast food containers, the artist sets out to even the playing field, challenging the perception of the social elite in today's society. Make sure to also watch the video portrait below, Kim Alsbrooks seems to be such a rad person.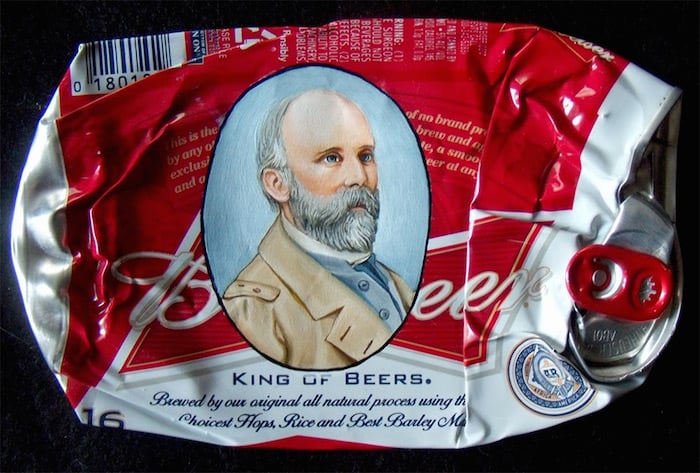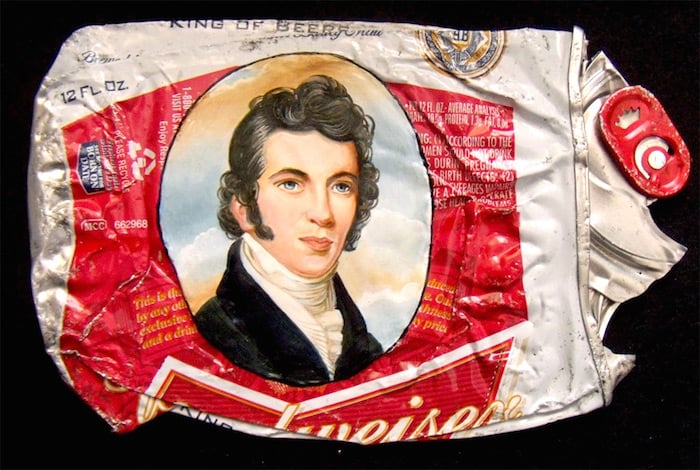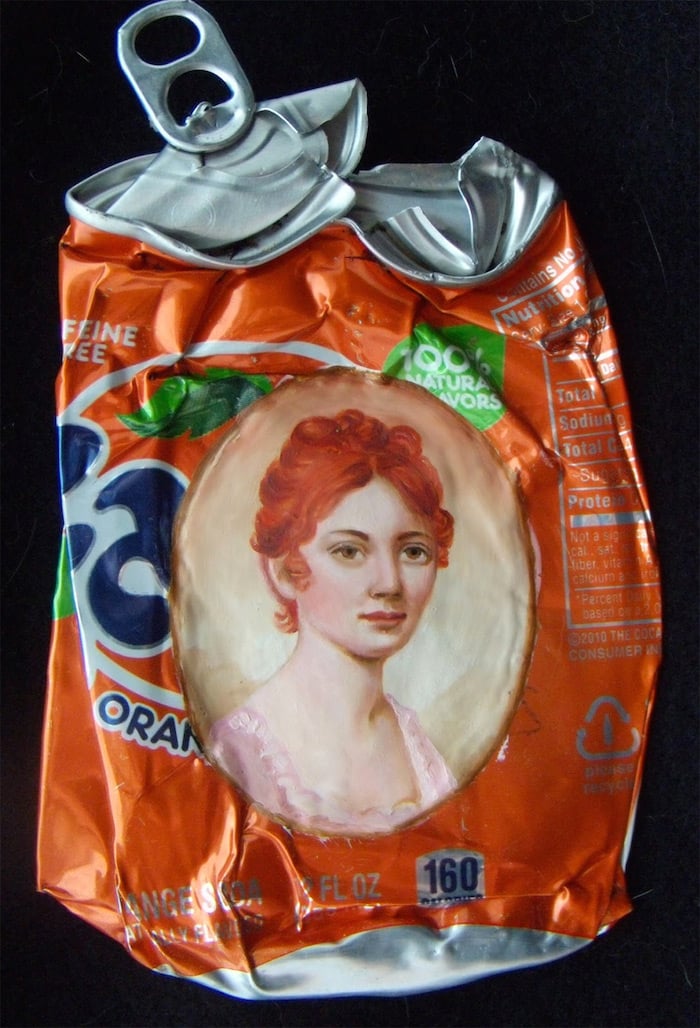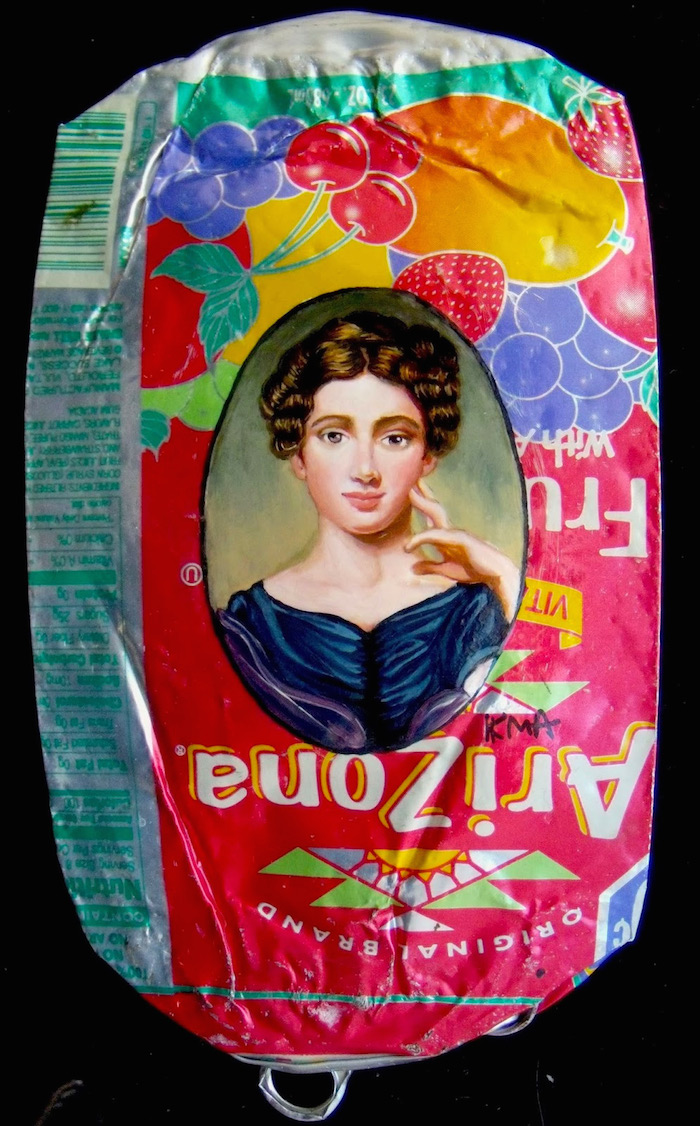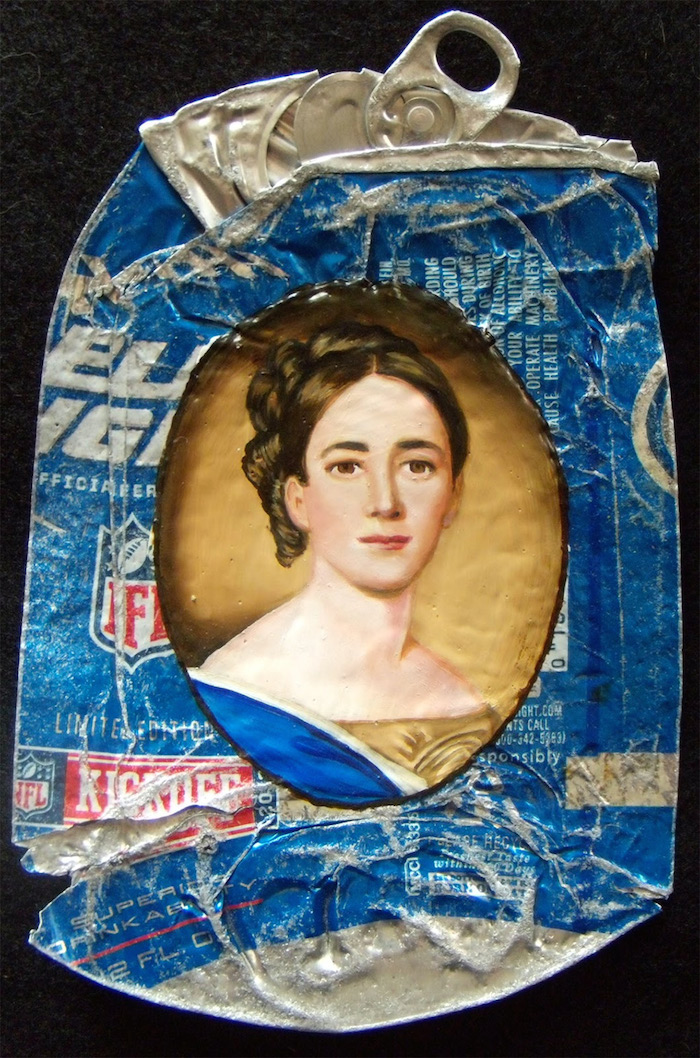 All images © Kim Alsbrooks | Via: Designtaxi