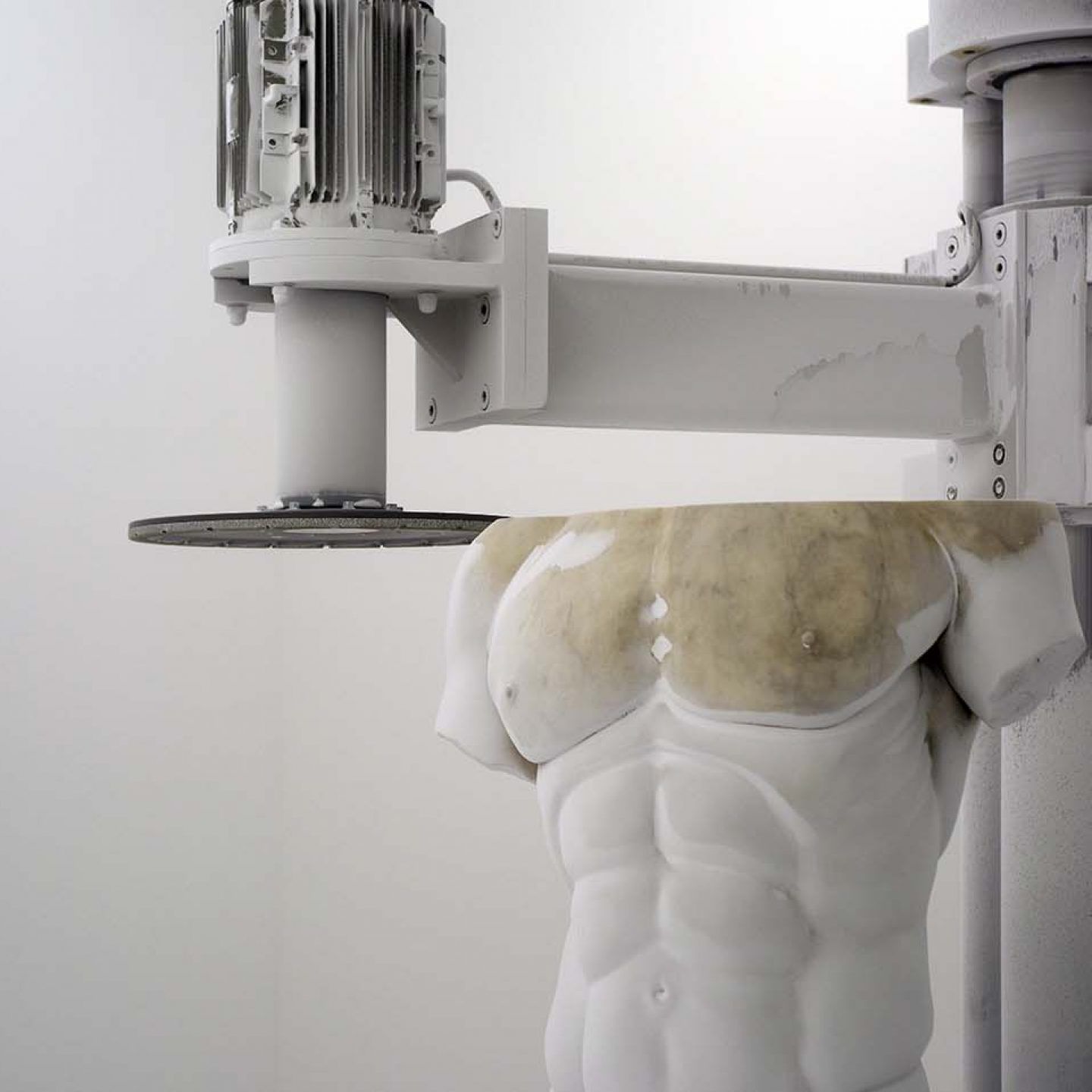 Dust To Dust: Arcangelo Sassolino's Literal And Conceptual Erasure Of The Classical Aesthetic
Damnatio memoriae is a Latin phrase that translates to 'condemnation of memory'; a term that referred to the erasure of a person from official and historical records as punishment for dishonoring the state during the Roman period. In Sassolino's work of the same name, he presents the destruction of a perfectly proportioned torso sculpted from marble as an allegory for the necessity of moving beyond the restrictions of classicism. 'Damnatio Memoriae' is composed of two parts: a stainless steel machine that stands at over three meters tall, and a male torso sculpted from marble. Over the course of the exhibition, the waterless diamond sander transformed the classically proportioned sculpture to dust.
In this conceptual and literal erasure of the classical aesthetic, Sassolino questions the value of the narrative proposed by the Western canon and asks if we can free ourselves from the rules of the past. While the statue is changed by the process of grinding, it does not disappear—becoming instead fine dust that spreads through the exhibition space like mist. This new form allows the sculpture, and thus classicism, to invisibly permeate the exhibition space. As it settles on the walls and floors of Galerie Rolando Anselmi, and on those who visit the show, the complex reality of extracting oneself from the restrictive idealism of classicism becomes abundantly clear.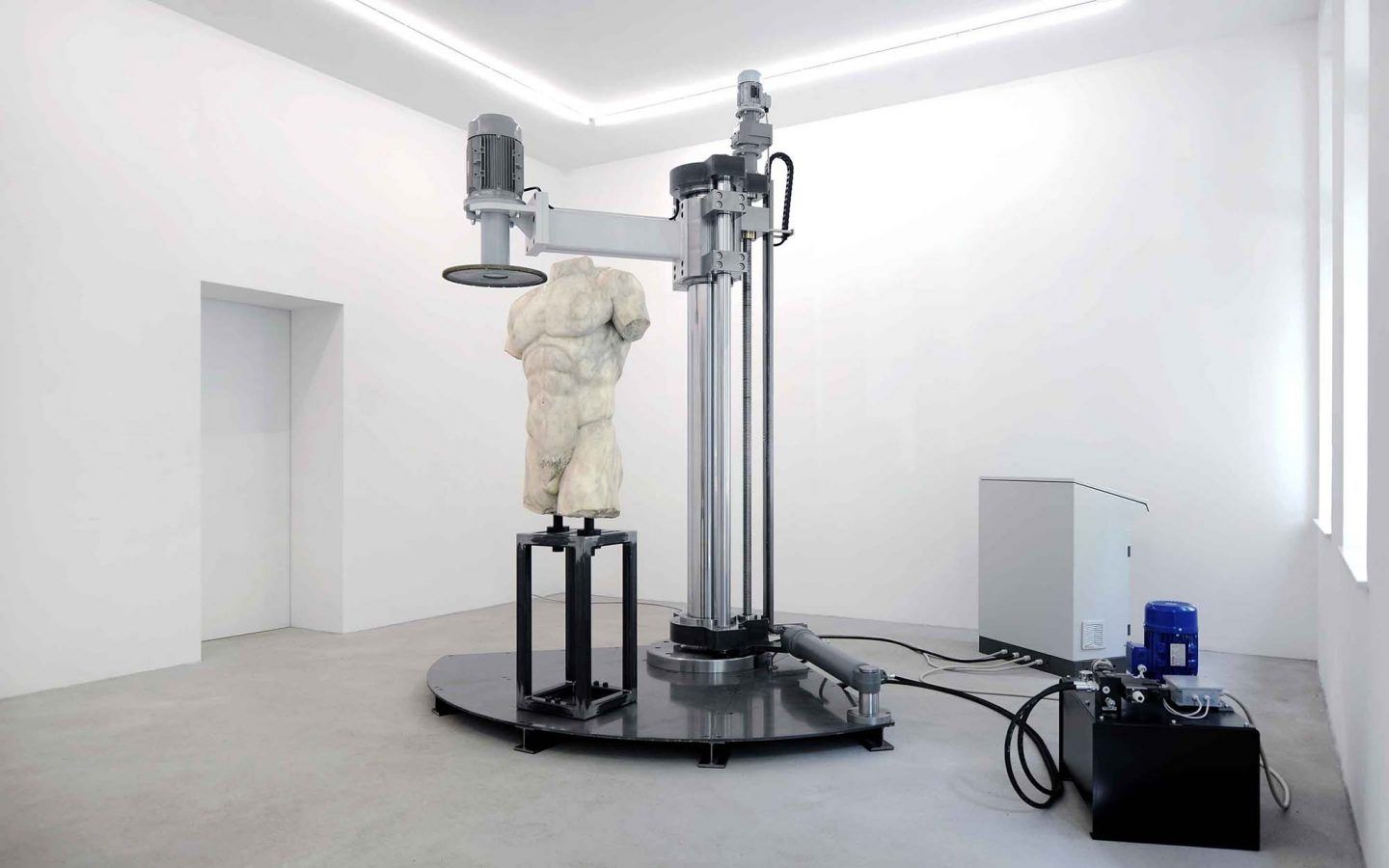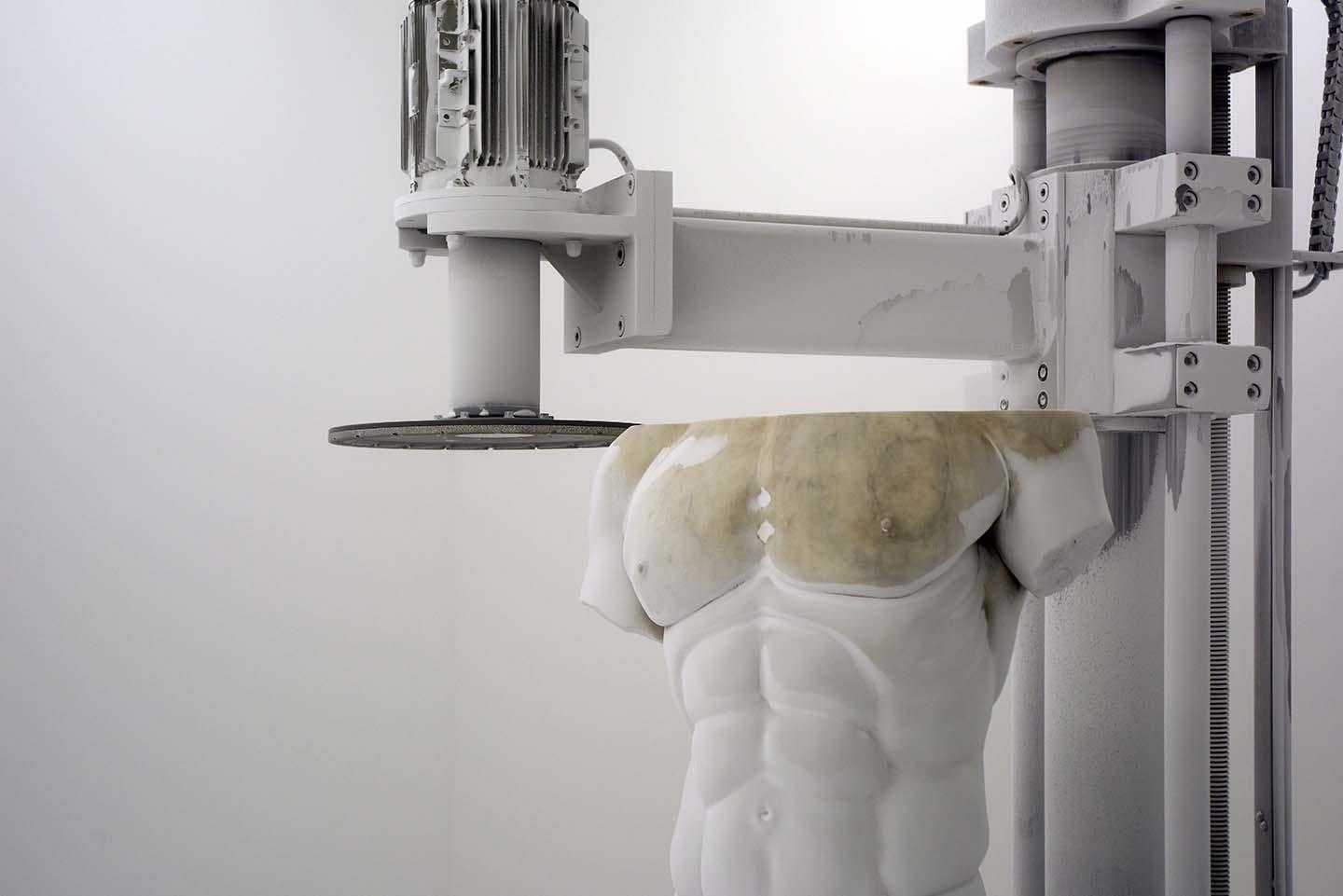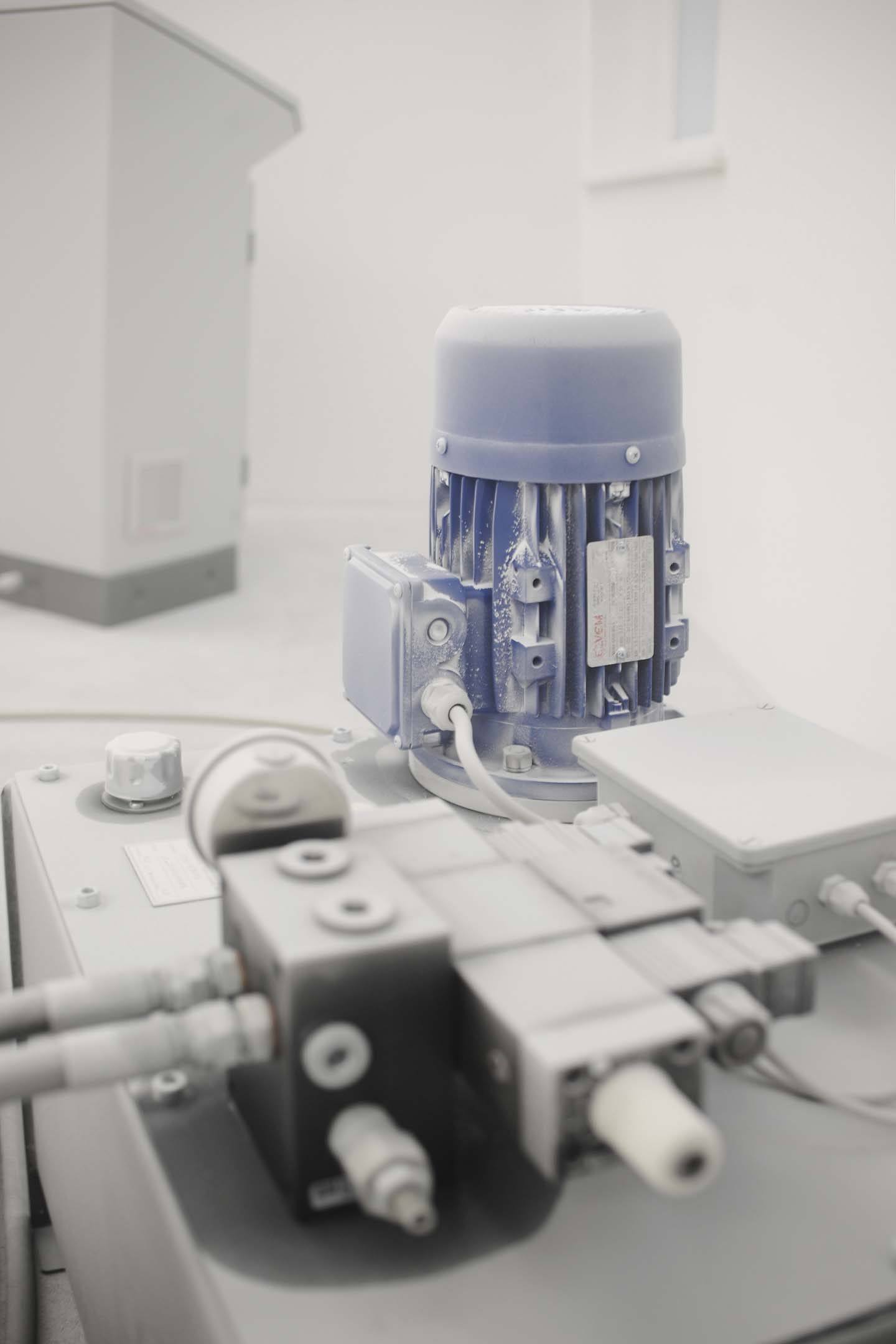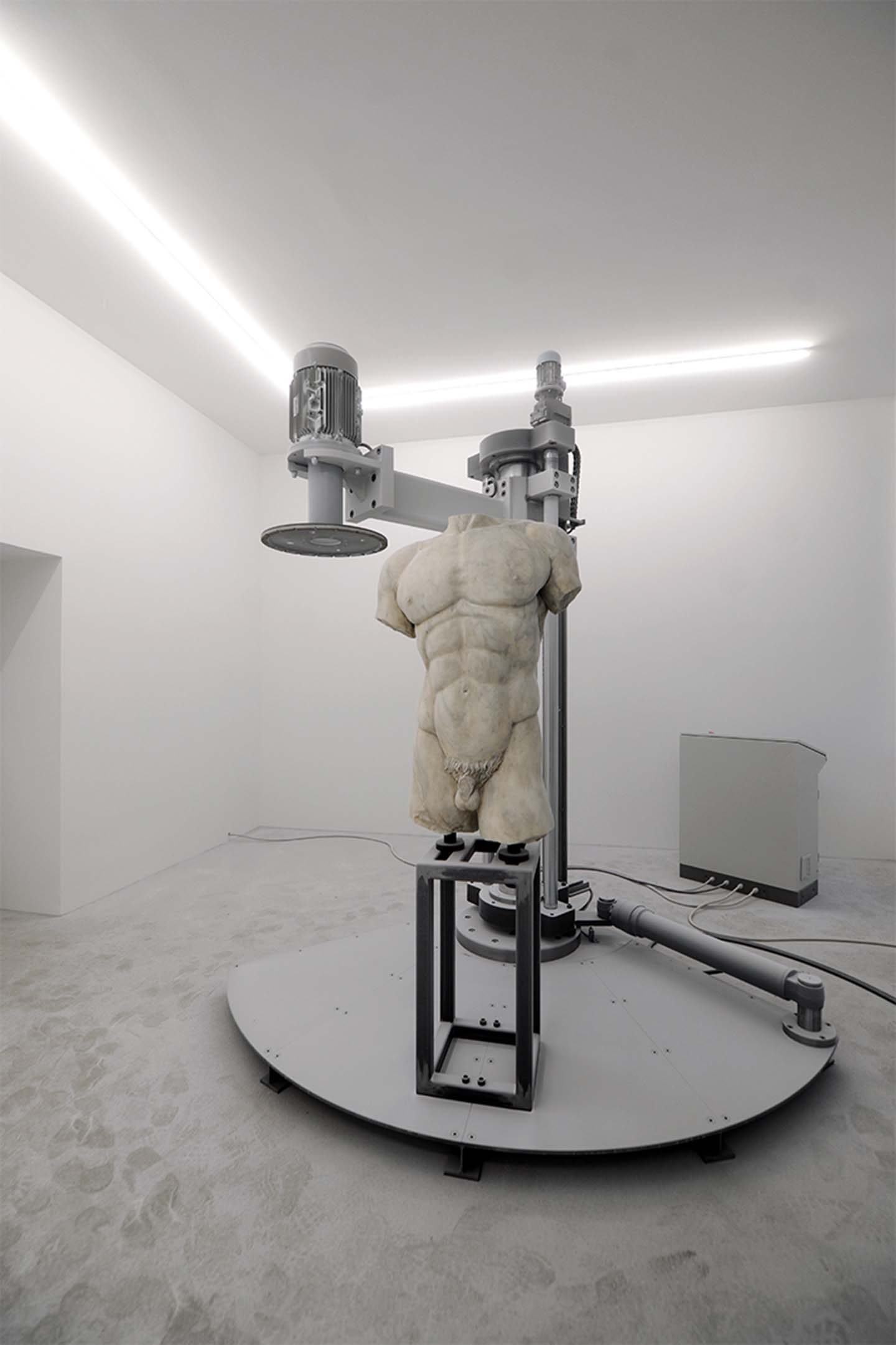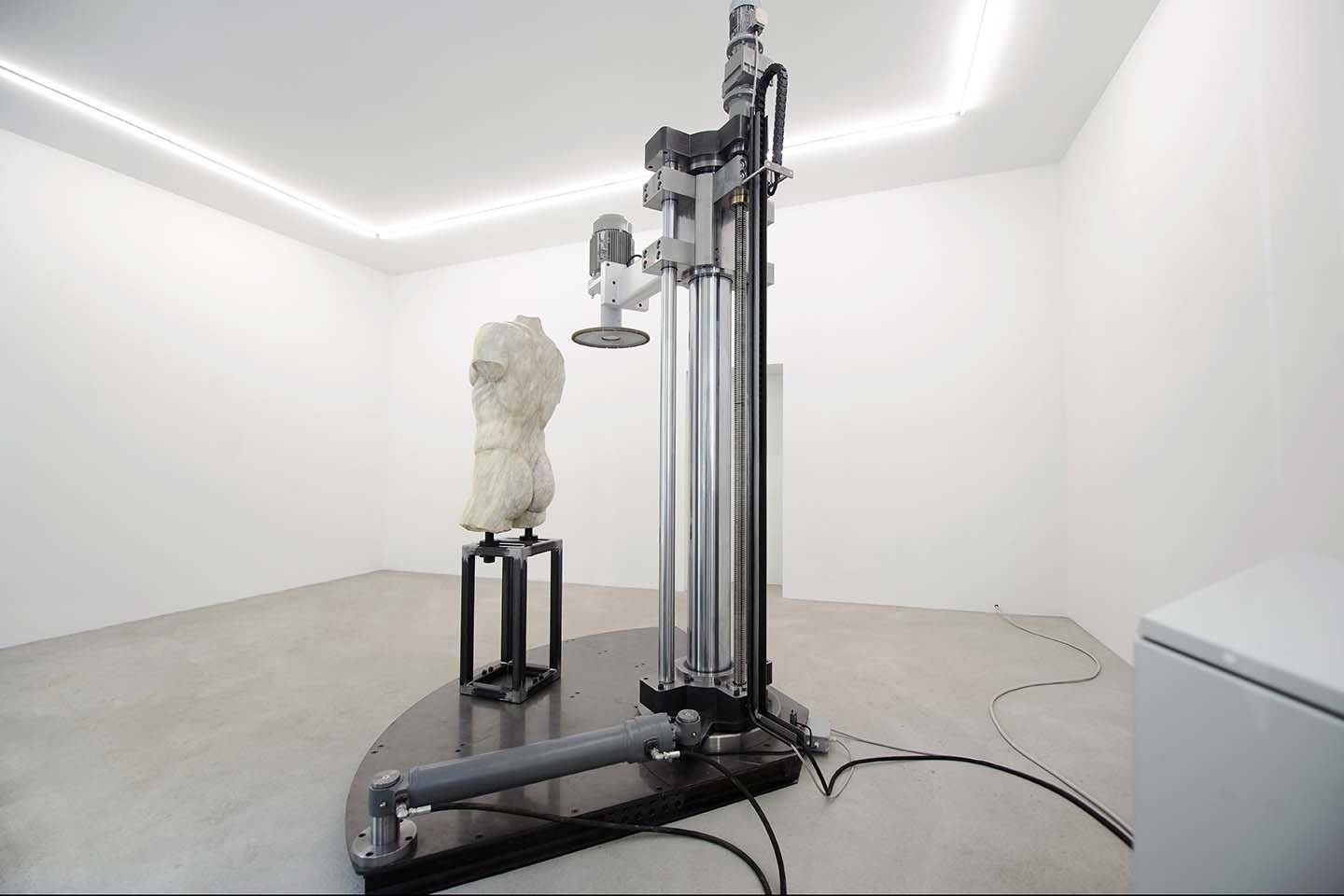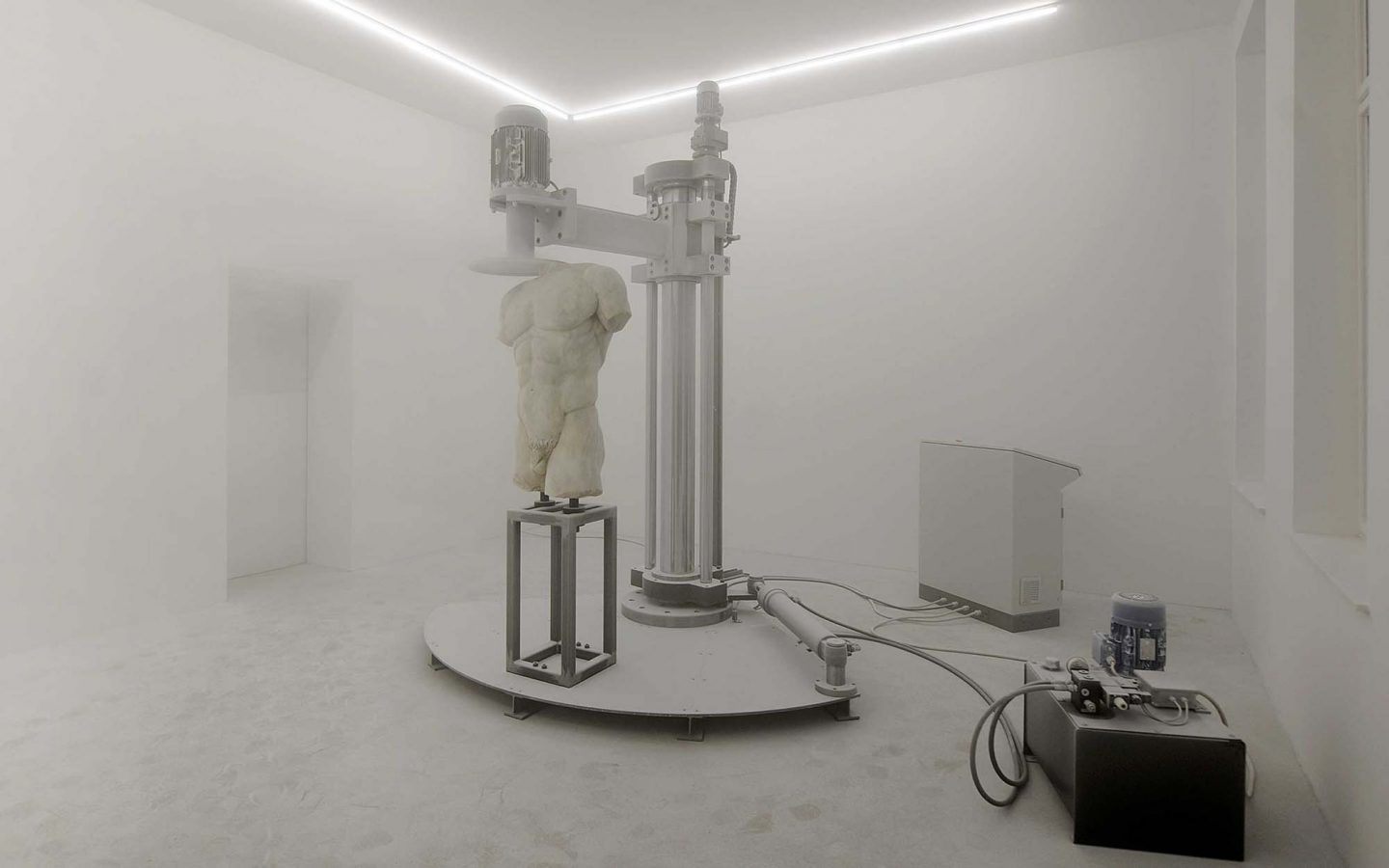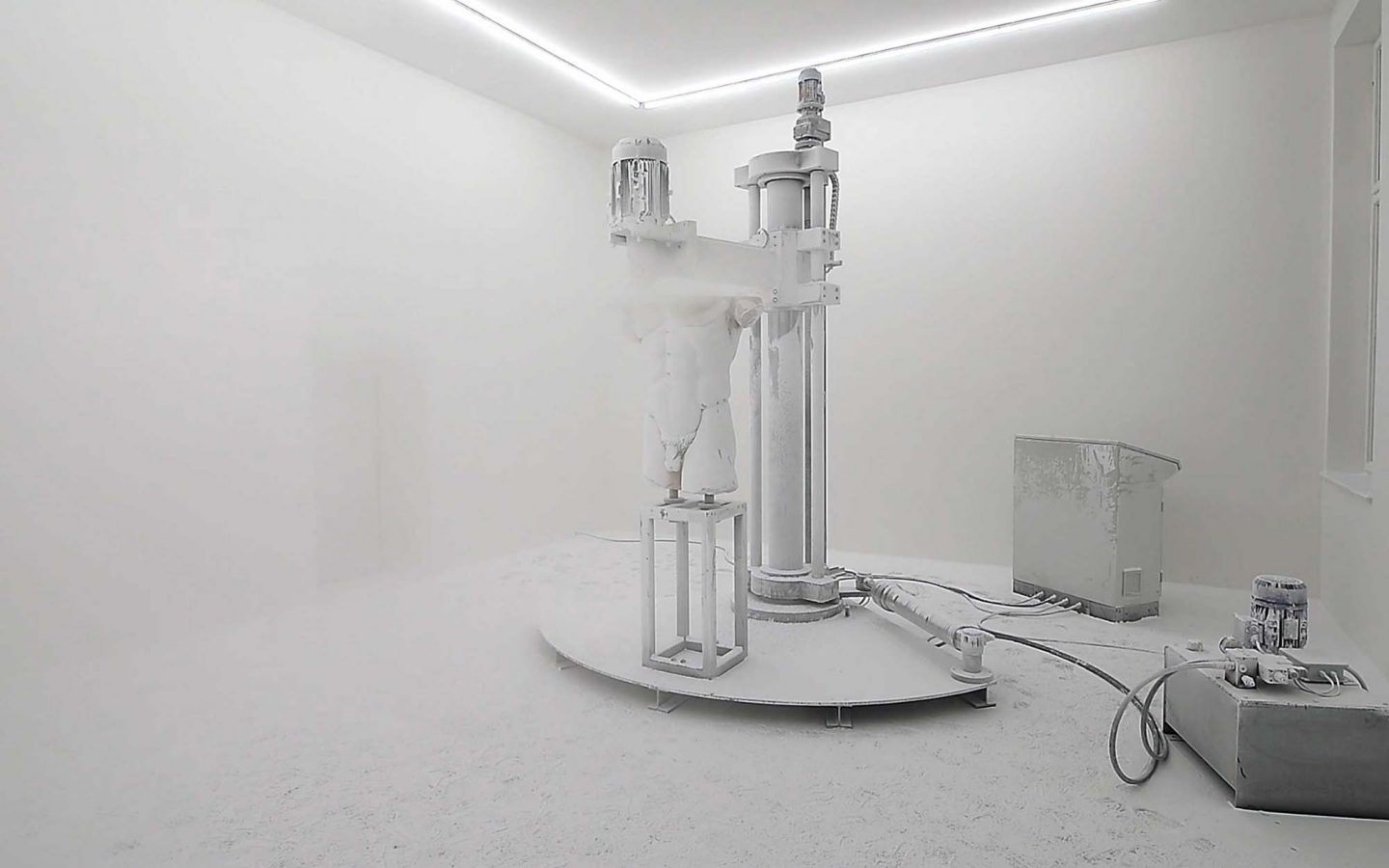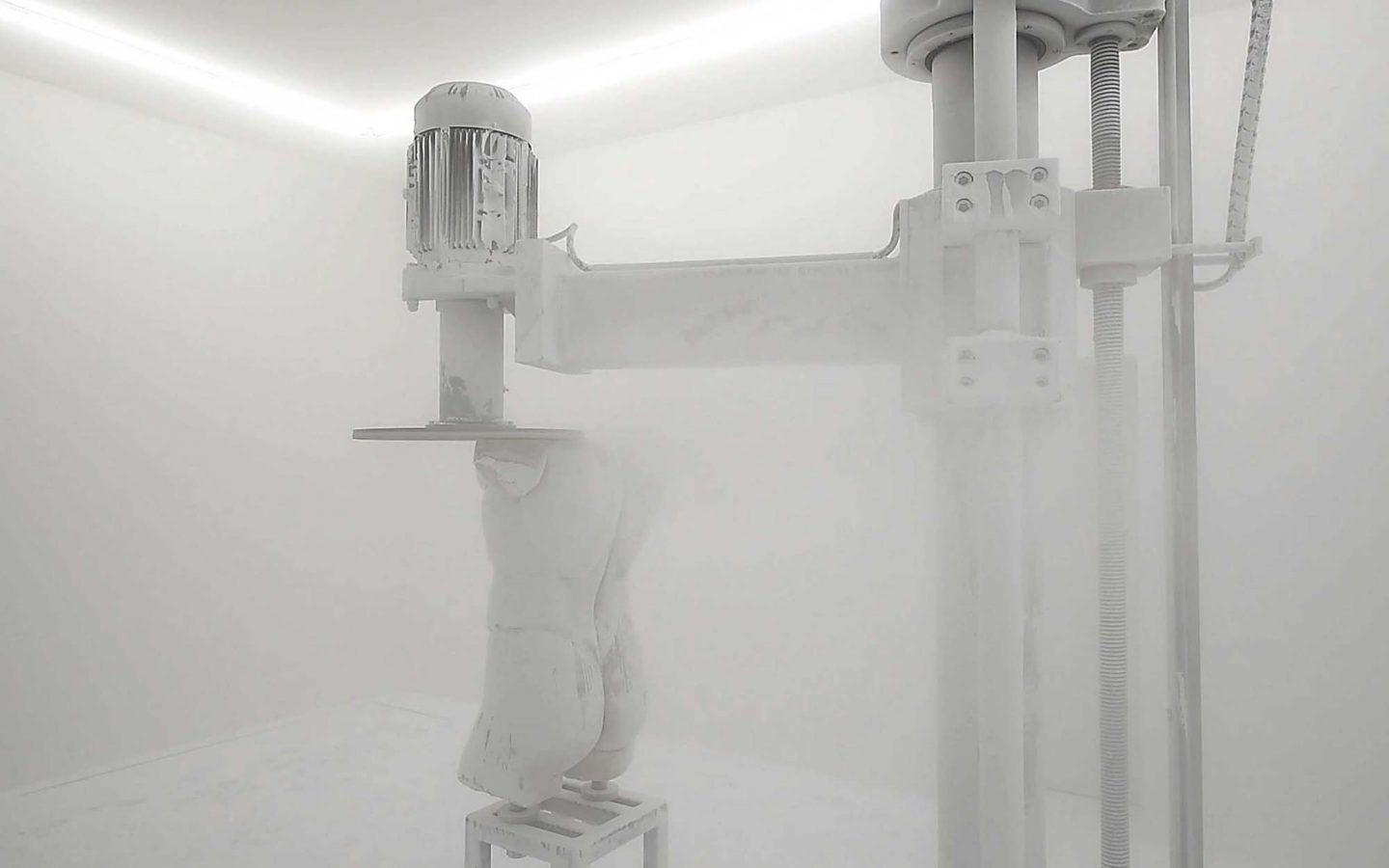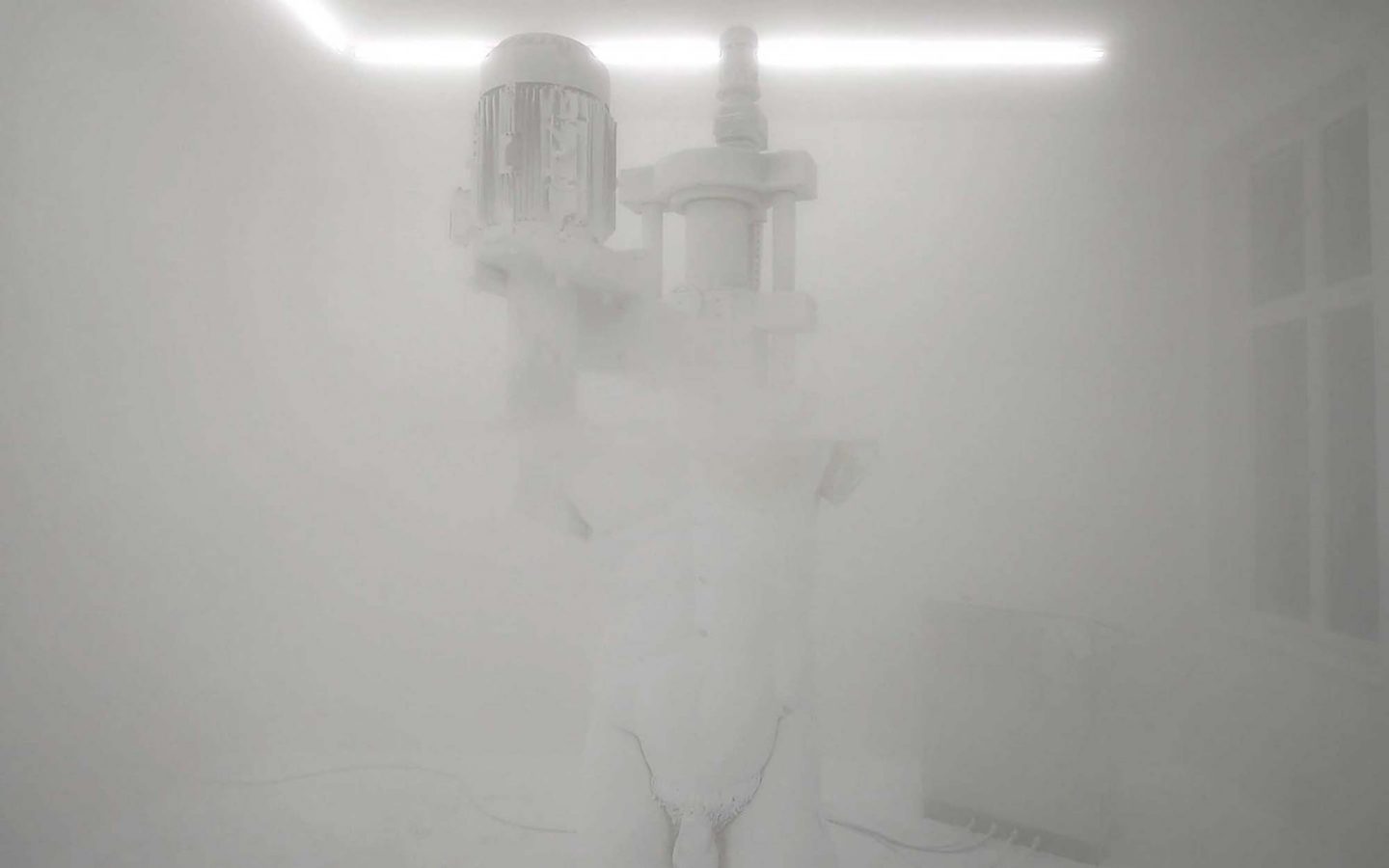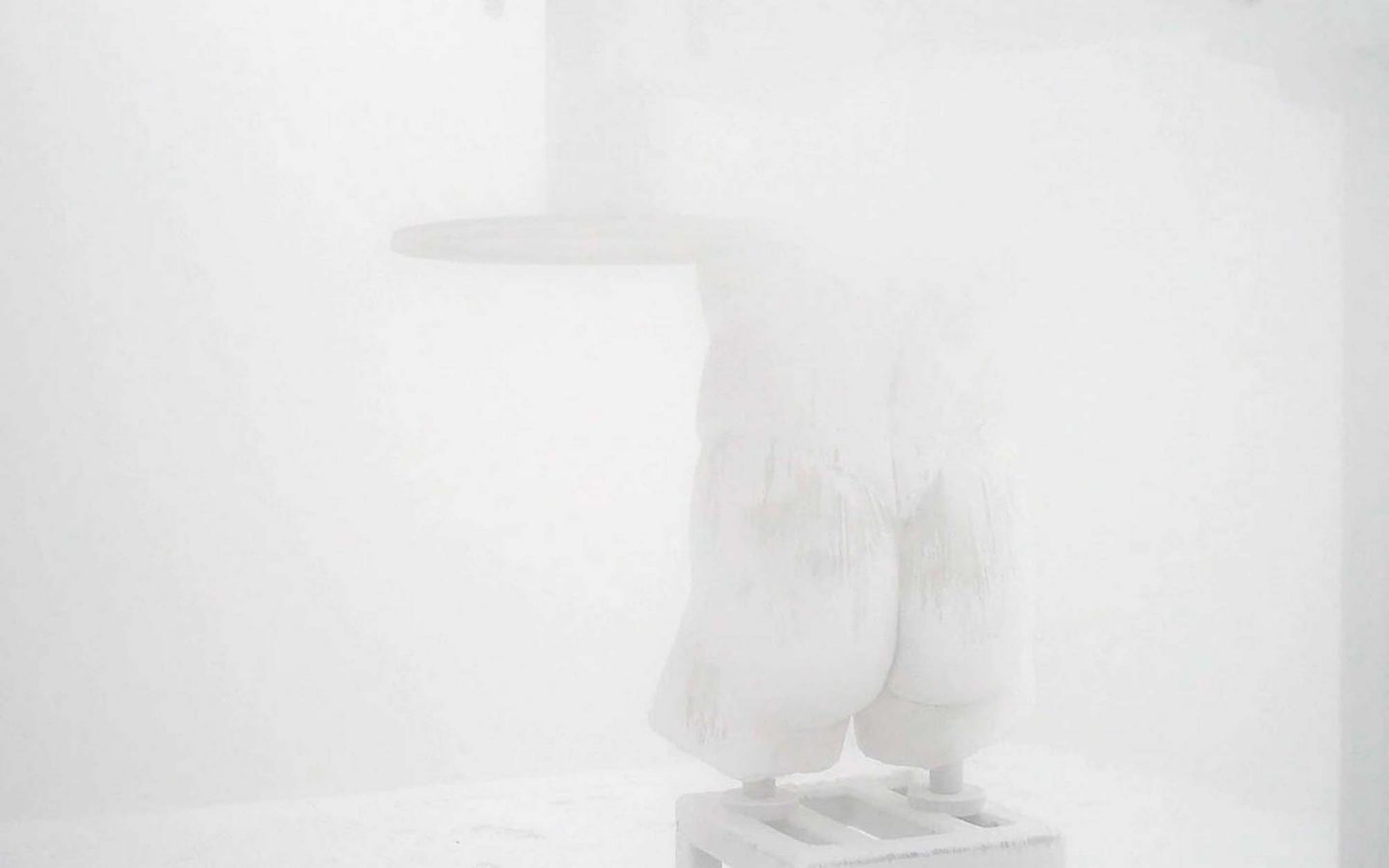 All images © Arcangelo Sassolino