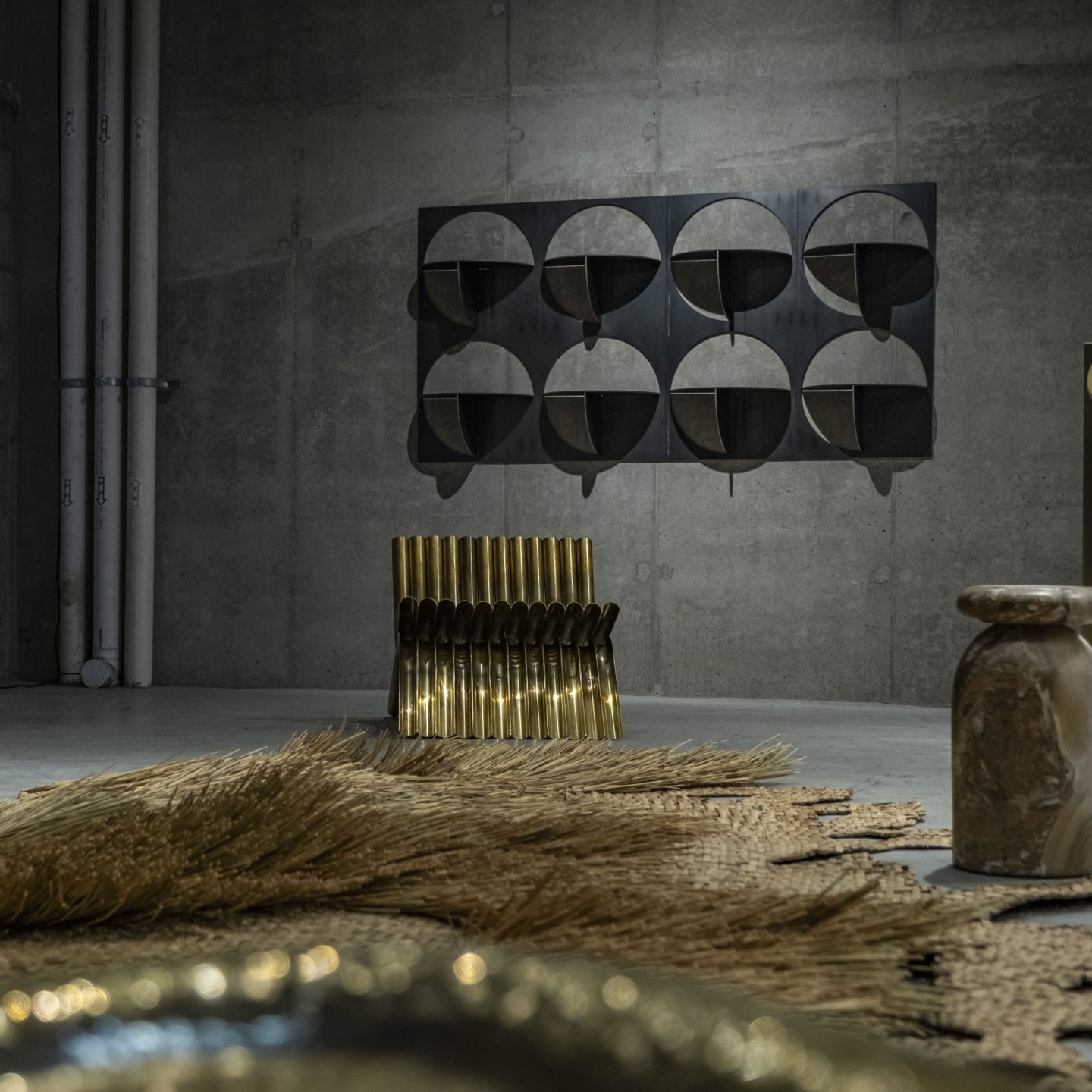 At Galerie Philia, Transatlántico Bridges Latin American And European Design Worlds
Within the framework of Mexico City's art week and fair organized by Zona Maco, the international contemporary design and art gallery Galerie Philia unveils a multi-sensory design experience in its astounding gallery space. Titled 'Transatlántico', the group exhibition presents the captivating work of a new generation of Latin American designers in a dialog with prominent designers from Europe, exhibiting in the country for the very first time.
"Transatlántico celebrates artistry as a medium to transcend societal, cultural, and geographical boundaries, using design to bridge Latin American and European discourses and influences within the creative sphere," explains a statement from the gallery. Taking over the 700-square-meter gallery space in Mexico City, the exhibition lets visitors wander through and explore the diverse and daring oeuvres of artists hailing from a range of Latin American countries, including Mexico, Argentina, Colombia, Peru, Puerto Rico, Venezuela, and the Dominican Republic. With around 50 works by over 30 designers, the show invites viewers to not only engage with the artistic processes and contexts on display, but to also contemplate the link between their narrative and notions of designs and those of leading European artists.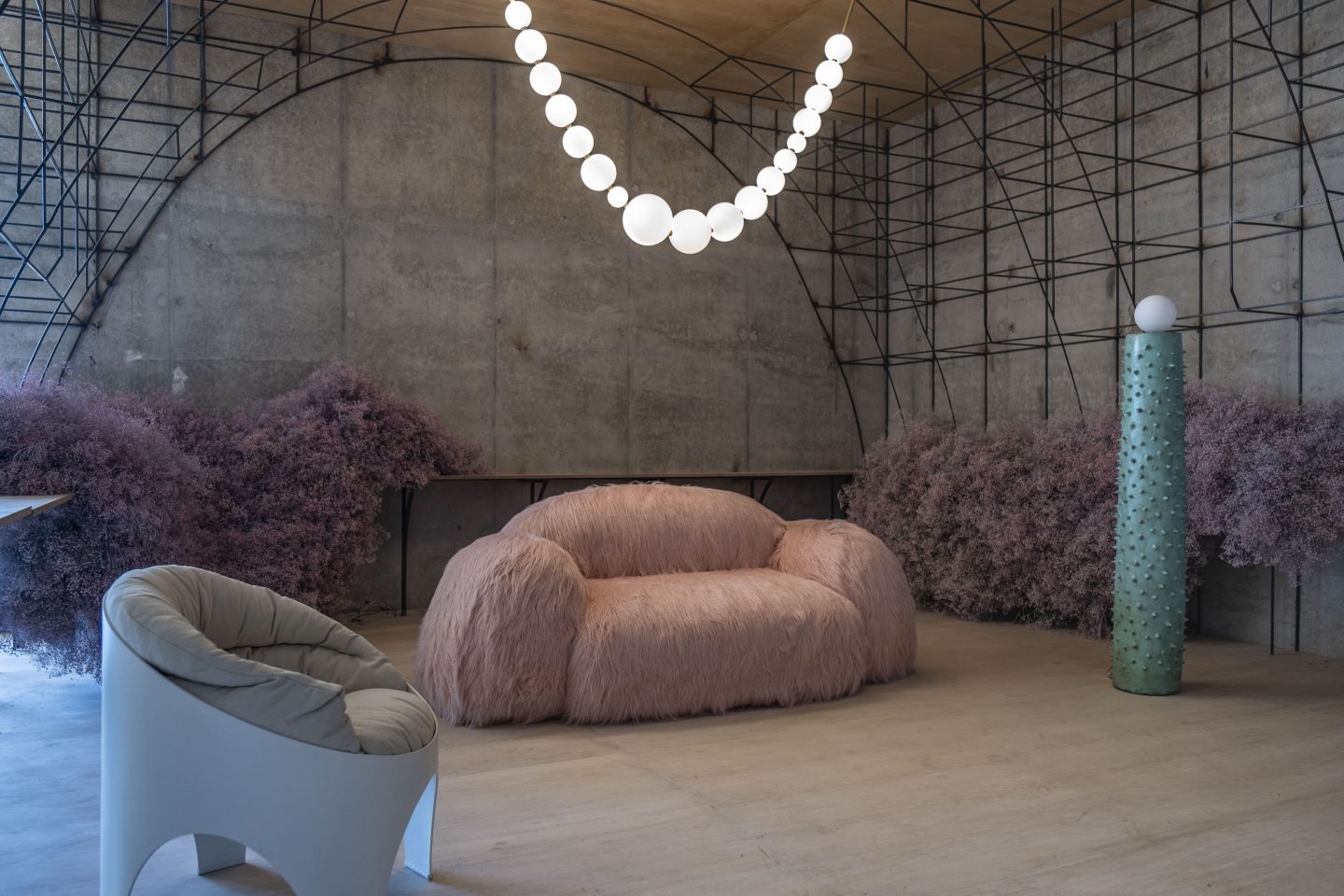 Unfolding a sacred conversation of histories and cultures, the show brings together sculptural furniture, lighting design, homeware, and decorative textiles and objects in an immersive scenography of sound displays and vibrant sights, created in collaboration with events company House of Kirschner. From the boulder fire pits by Andres Monnier, to the functional scent diffusers by Brazilian firm Studio Roca, it is a multi-sensory experience tailored to engage the viewers' senses in a meditative environment. Amongst the works on display are Cristián Mohaded's striking chairs in endemic Argentinian materials, Breuer Estudio's Brancusi-inspired geometric furniture, a textile sculpture in Amazonian fibers and feathers by Verdi Design, geometric lamps by Mexican designer Manu Bañó, and objects by VIDIVIXI. Highlights with a special focus on sustainability and earth materiality include decorative textiles by Colombian artist Alejandra Aristizábal, Caralarga's woven designs made from discarded fabric waste, the ecological work of Estudio Raffreyre, as well as smaller decorative objects by Ila Ceramica, Rodrigo Bravo, Casa Alfarera, and Chuch Estudio.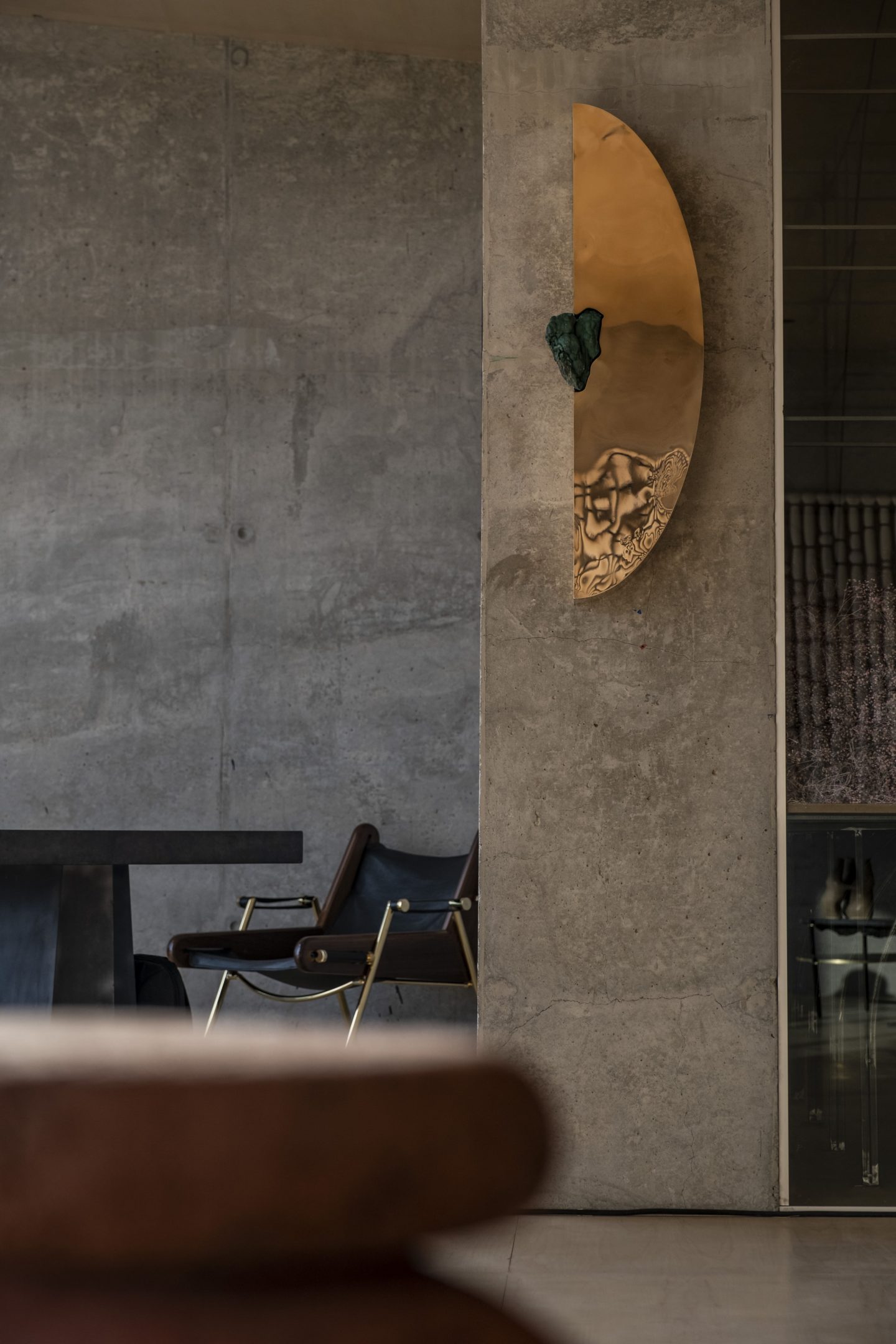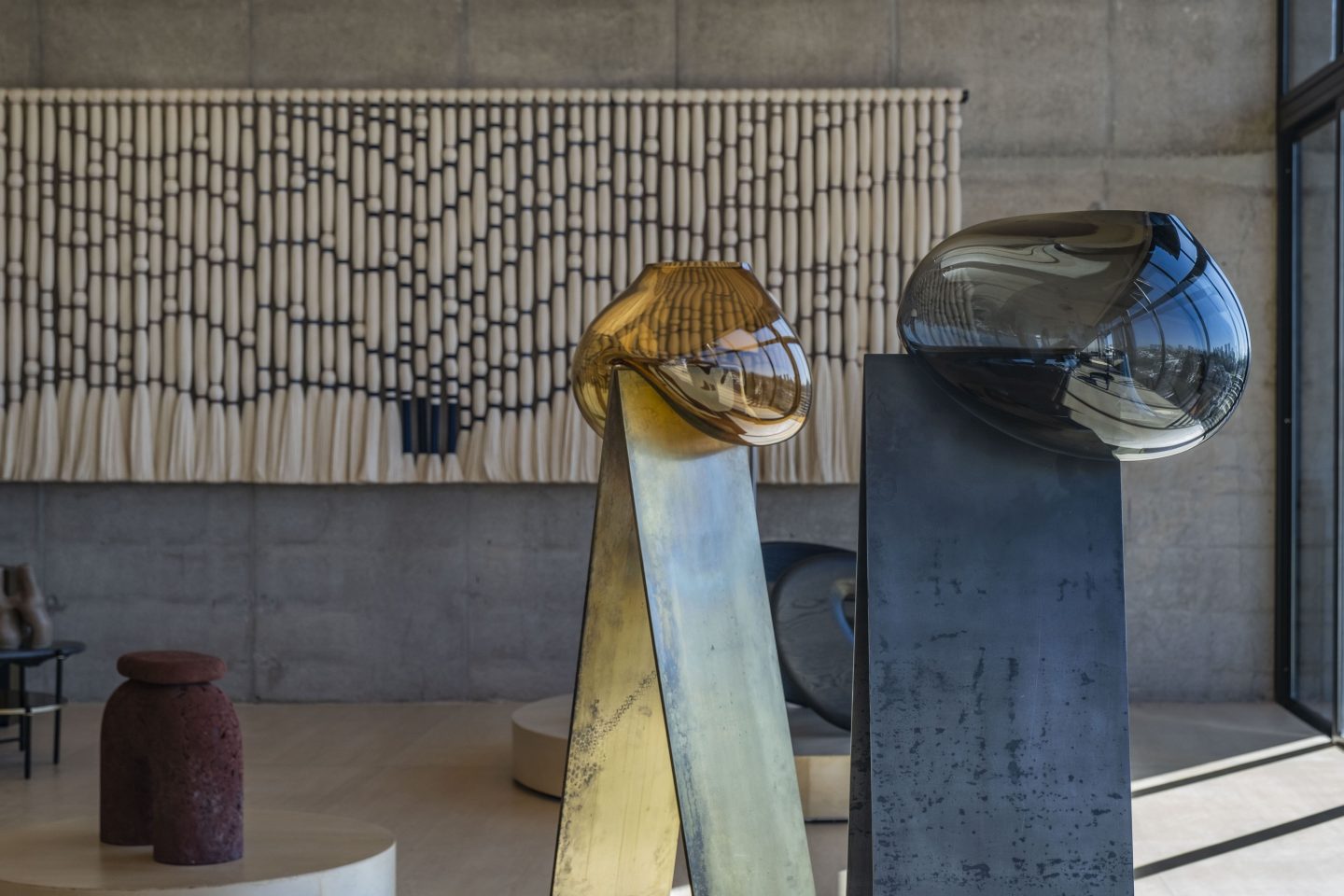 Bridging the gap between the Latin and the Western world, European designers such as Russian Vladimir Naumov and Italian designer Pietro Franceschini exhibit their furniture statement pieces, alongside a mouth-blown glass light collaboration between Alex de Witte and Mark Sturkenboom, a half-moon shaped cabinet by Pierre Valck, Brutalist furniture in bronze by Rick Owens, and a new version of the classic Moon necklace pendant light by Ludovic Clément d'Armont. "We hope that the culmination of these pieces together, a hybrid of European and Latin American visual idiosyncrasies, creates an influence more sensational than that of the individual; a testament and appreciation of the intricacies of Latin America's culture and design on an international scale," says Ygaël Attali, co-founder of the gallery.
'Transatlántico' is currently on show at Galerie Philia until February 12, 2022. For more information about the exhibition, click here.