On West London's Sloane Street, a luxury shopping area for high-end fashion, Balenciaga has debuted its new flagship store; with an ultra-industrial aesthetic and 'raw architecture' concept.
Spread across two floors, the visual look and feel of the 722-square-meter space was informed by the unfinished appearance of building sites. "It introduces a new concept we are calling Raw Architecture," a Balenciaga spokesperson explained in an interview with Dezeen. "It has elements of construction sites, civil engineering projects, and abandoned spaces, but balanced with finer details." A sleek exterior facade of bands of aged concrete and floor-to-ceiling glass windows provides a stately first impression of the space, inviting customers into the concrete-covered but brightly-lit interior.
Almost all surfaces are constructed from textured concrete; excluding a section of the floor that is fitted with glass panels displaying debris and construction waste scattered along the ground beneath. Furthering the building's functional elements, electrical wiring, support beams, and air ducts are left out in the open. Illuminated wall shelves are designed to accentuate the items on display, which includes ready-to-wear collections for men and women, along with accessories, small leather goods, bags, and shoes.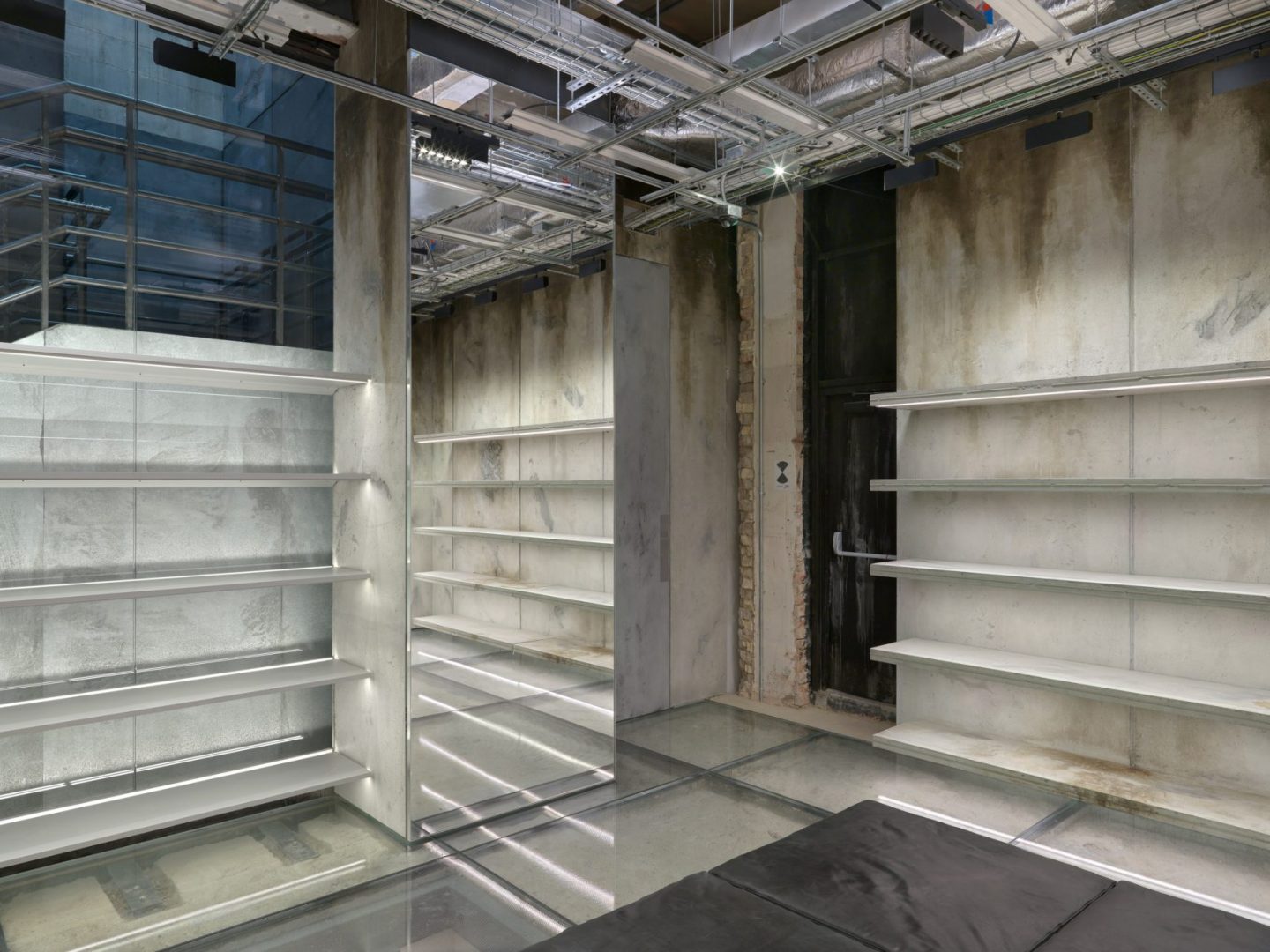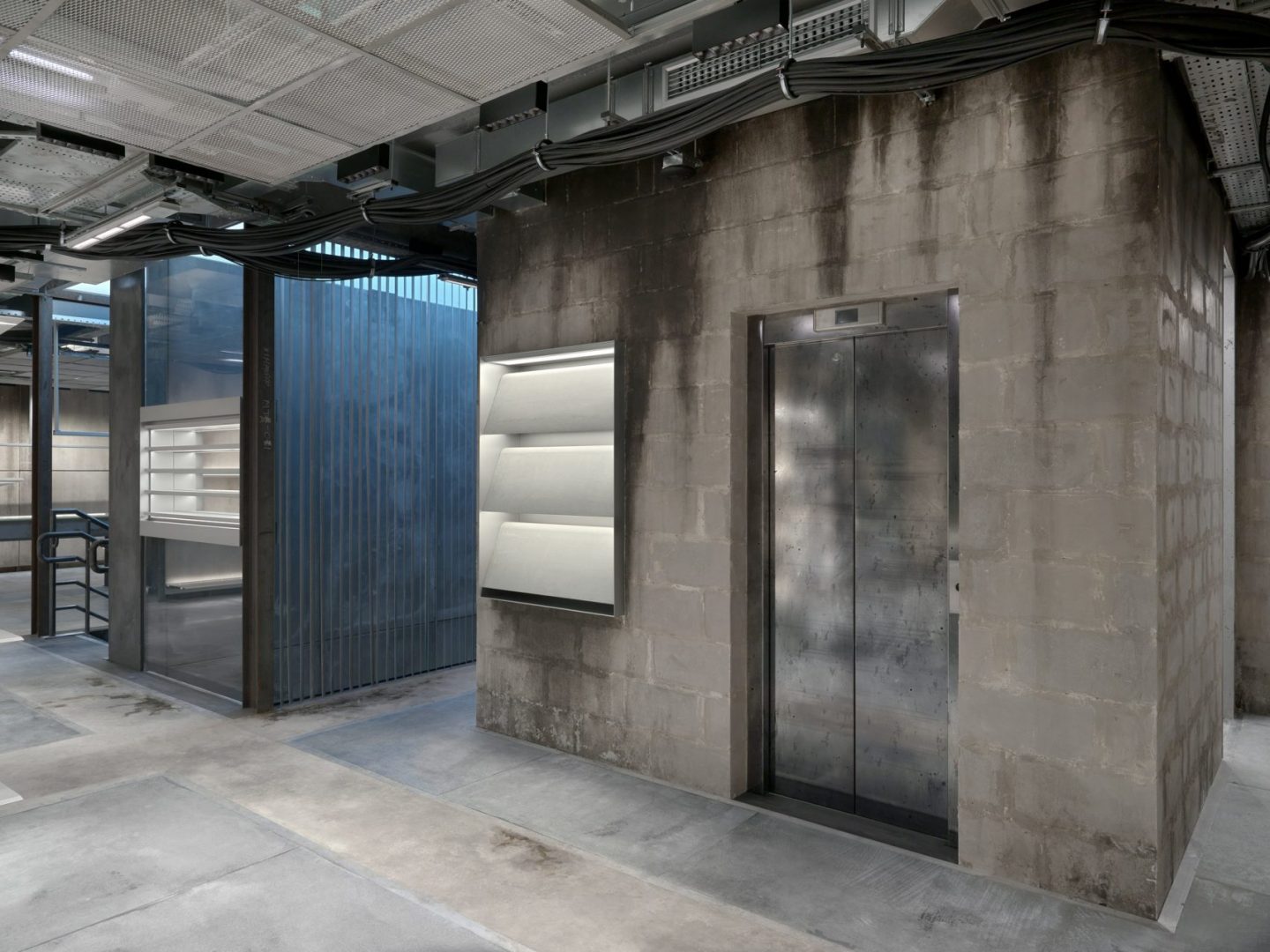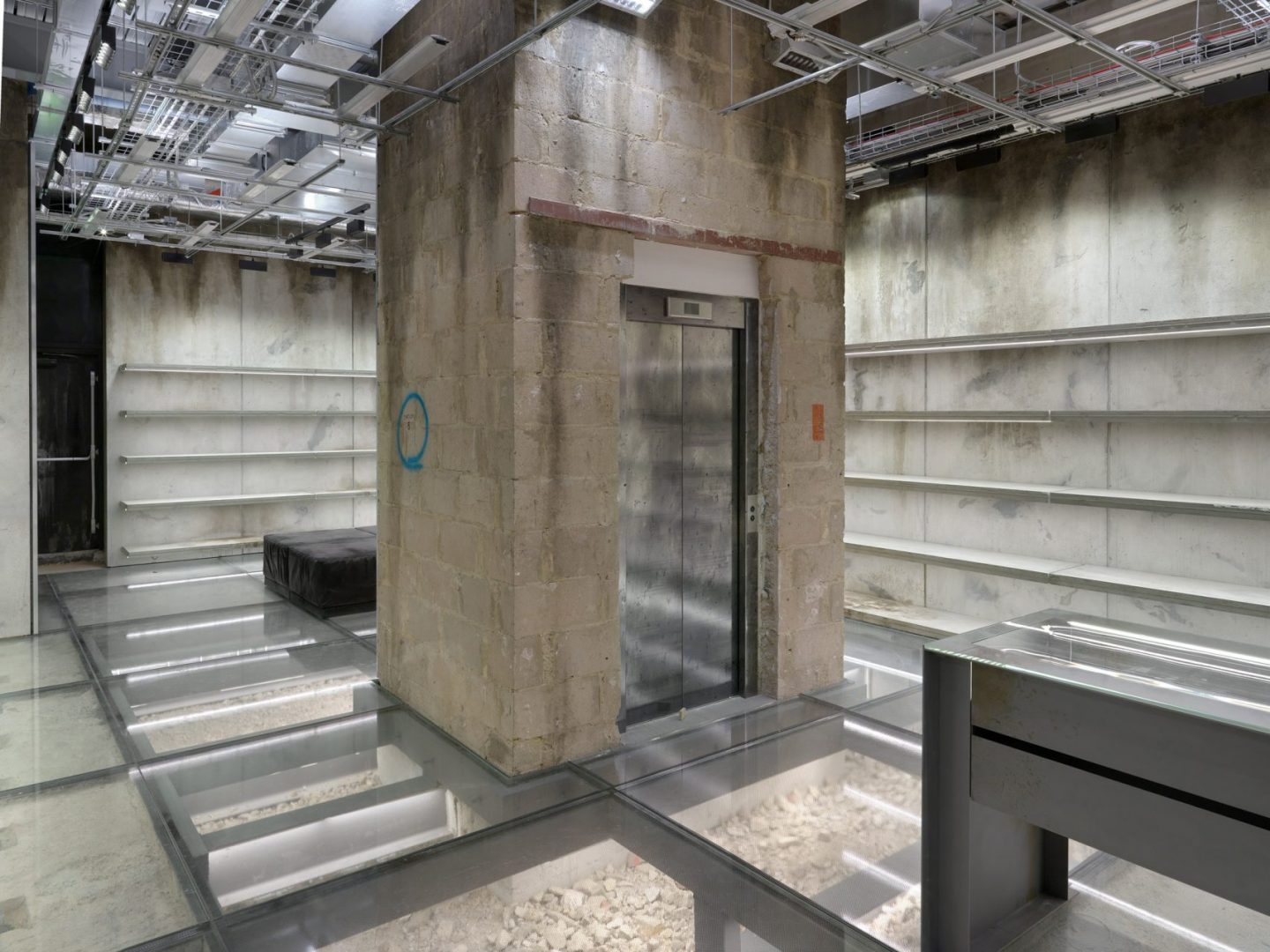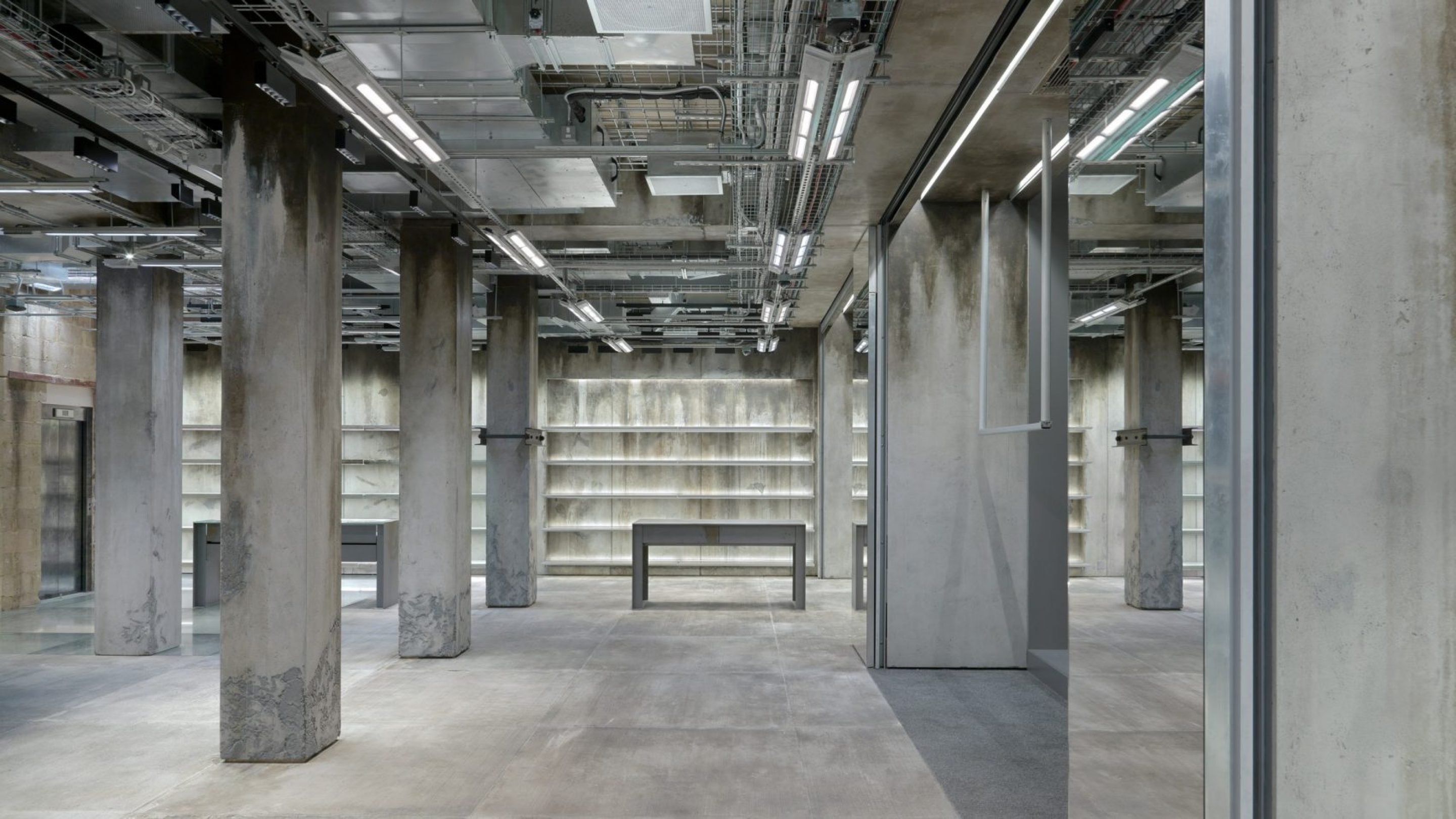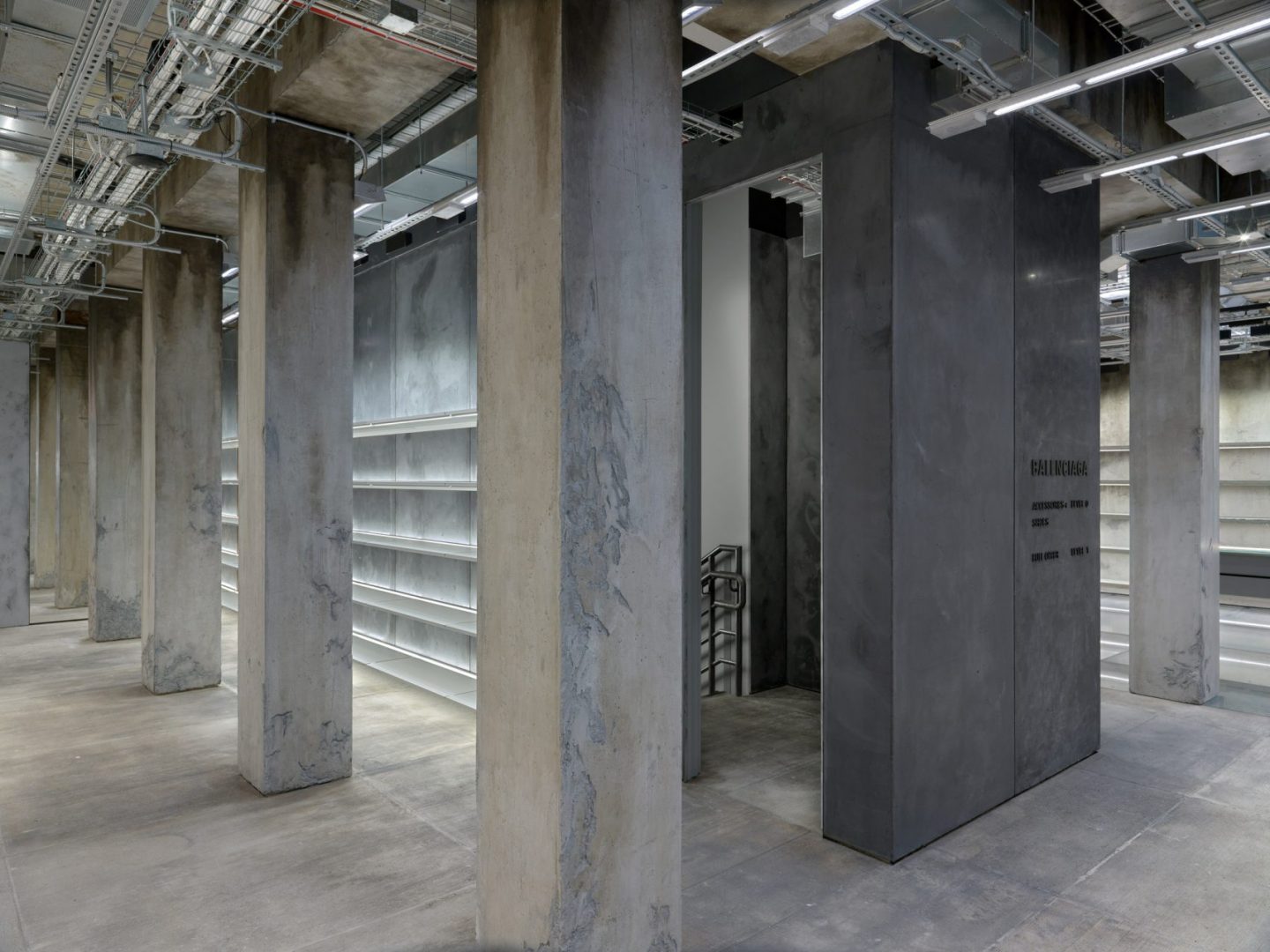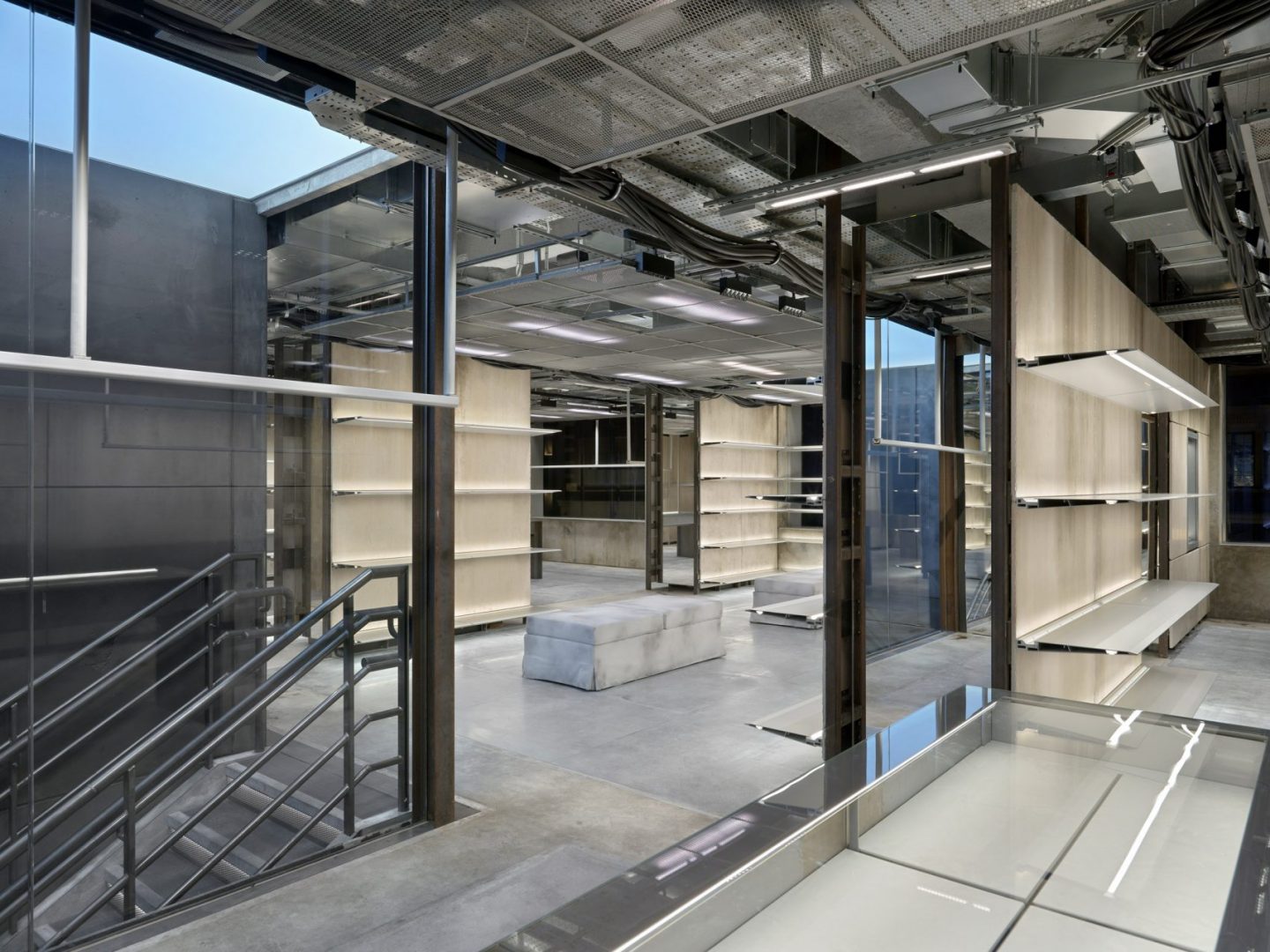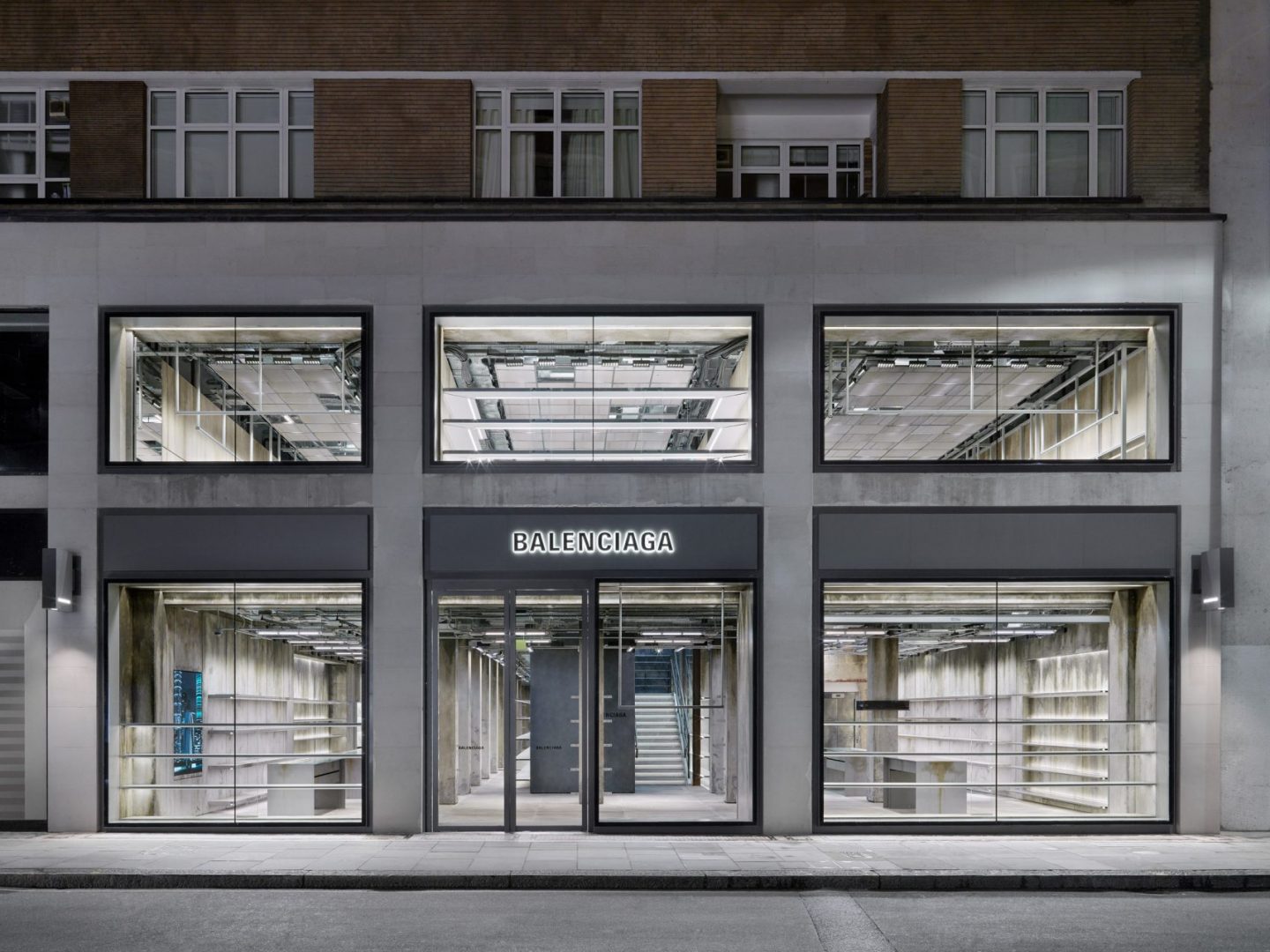 ADDRESS
Balenciaga
193-195 Sloane St,
London SW1X 9QX
United Kingdom
OPENING HOURS
Mon – Sat: 10:00 – 19:00
Sun: 12:00 – 18:00
CONTACT
Tel: +44 20 3425 8000
Website