The 'New Road Residence' is a stylishly refurbished private guesthouse located in the district of Whitechapel, East London. Operated by Blue Mountain School, a multidisciplinary space dedicated to cultivating experiences between the realms of fashion, art, design, music, and gastronomy, the nearby residence is a charming, wisteria-clad Georgian townhouse available for overnight stays for up to six guests, as well as regularly hosting artists, designers and makers as part of a residency program.
Dating from 1797, the house has gone through many incarnations: originally the home of a wealthy shipping merchant and his family, the residence was also once a rope maker and a linen draper's shop. The history of the house can be felt throughout, enhanced by the residence's earthy color palette of dark greens, blues, and reds, and in its fine architectural detailing including working fireplaces, original flagstones, wide pine floorboards, and original wood panelling. The three-bedroom house contains an edit of Blue Mountain School's curated furniture, art, literature, and design objects, all of which have been carefully selected to complement the architecture of the residence. Contemporary artworks curated by London gallerist Stuart Shave are coupled with sophisticated furniture pieces such as an iconic, mid-century writing desk and armchair designed by Pierre Jeanneret, Max Lamb's rough, lemon-colored polyester resin chair, and Studio Toogood's signature Roly Poly dining table and chairs.
Upon entering, guests will find an open-planned living and dining area to their right, complete with a fireplace, a library, and a large bay window offering views over the walled garden. On the lower ground floor, the kitchen, pantry, and a second dining area lead into the garden, with a wine cellar selected by the culinary minds behind Mãos, the sixteen-seat restaurant and gastronomic component of Blue Mountain School. The pantry is filled with fresh produce and all the basics to make guests feel at home, and on Sundays, residents are offered the opportunity to enjoy lunch in the house prepared by one of the chefs from Mãos, using seasonal ingredients from the local farmers market. In addition to short or long term stays, artists and creatives are invited to take part in a residency program; no doubt the peaceful atmosphere of the 'New Road Residence' would provide a contemplative space to develop a new body of work, and the ideal place to rest, read, and reflect.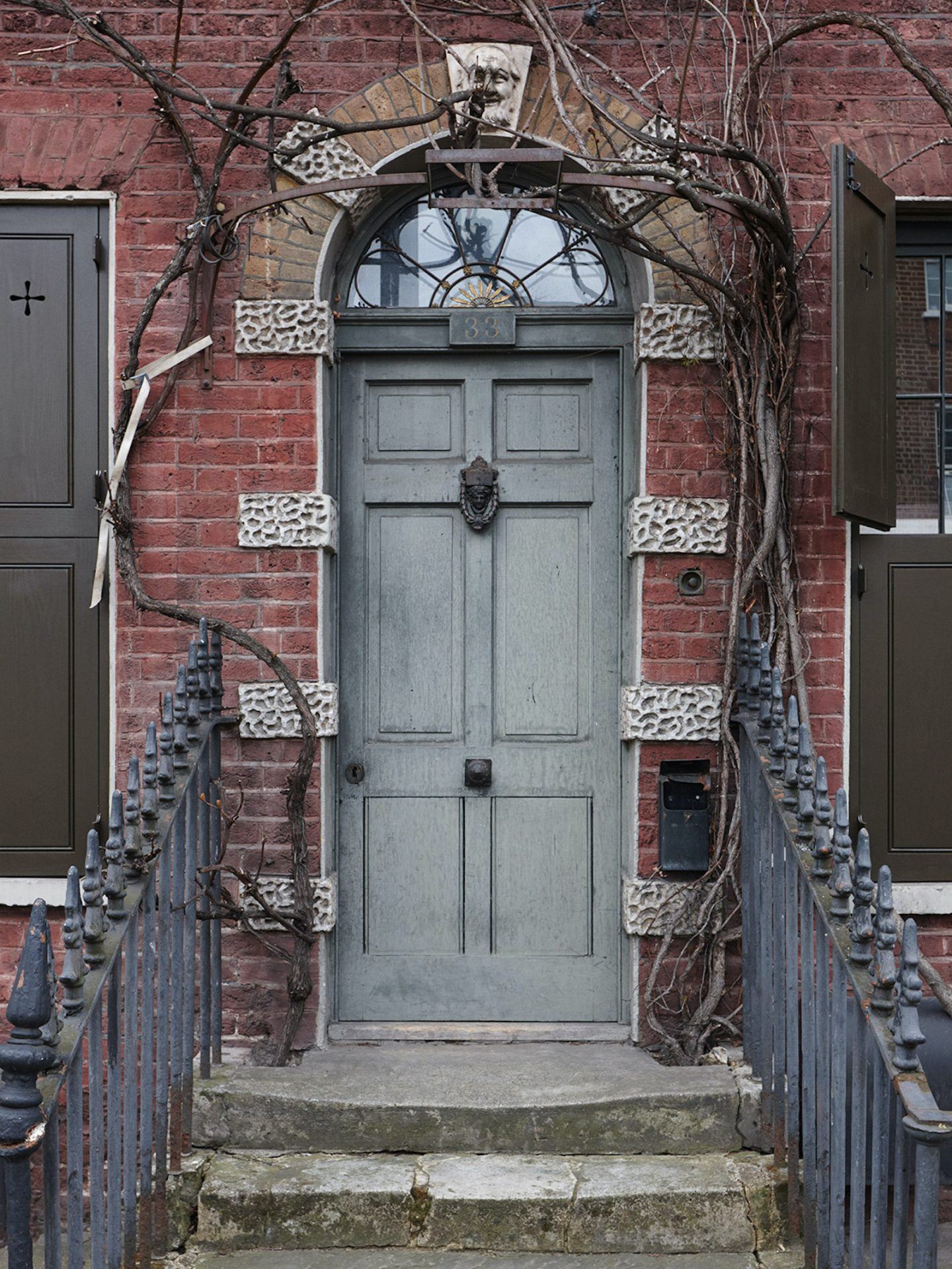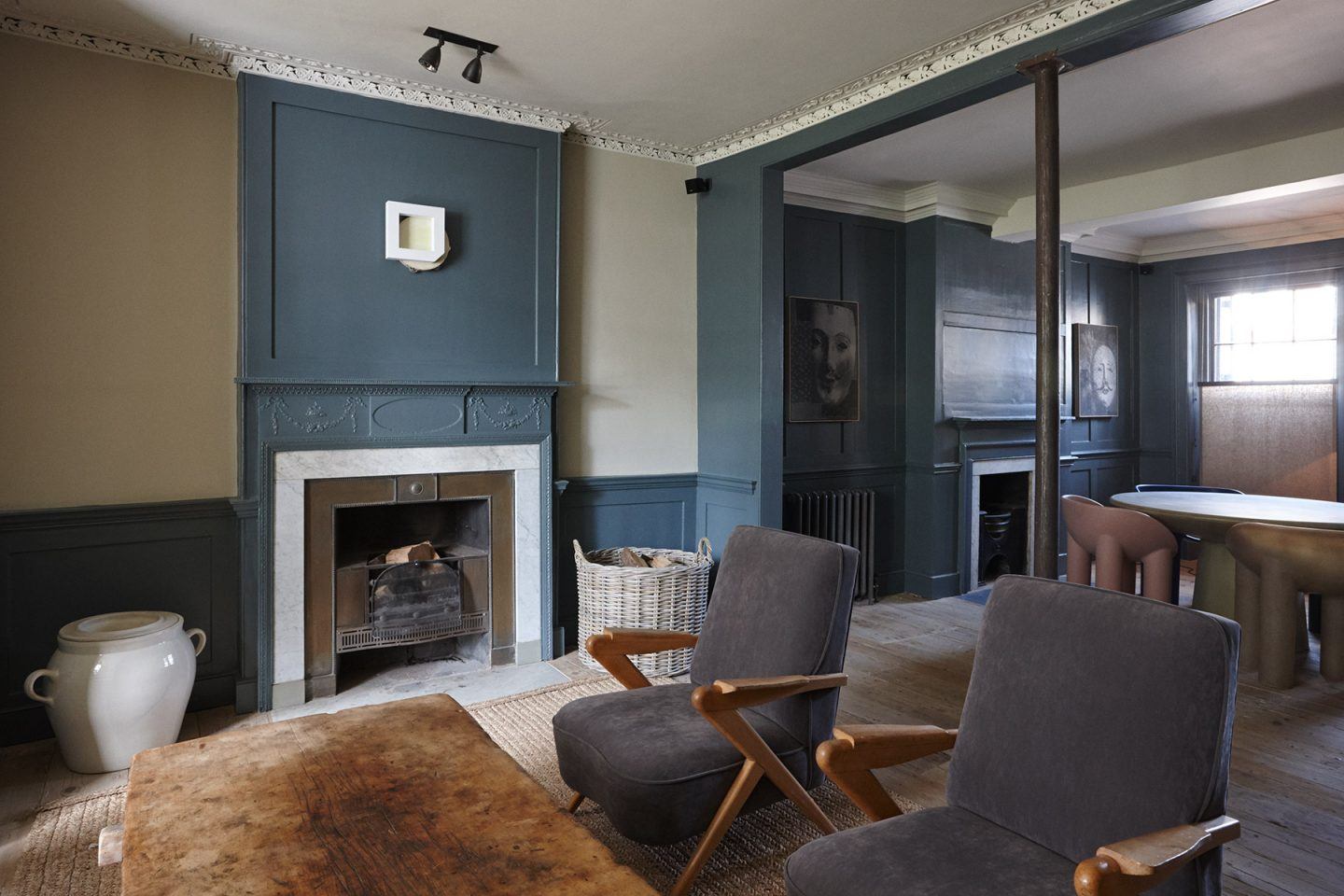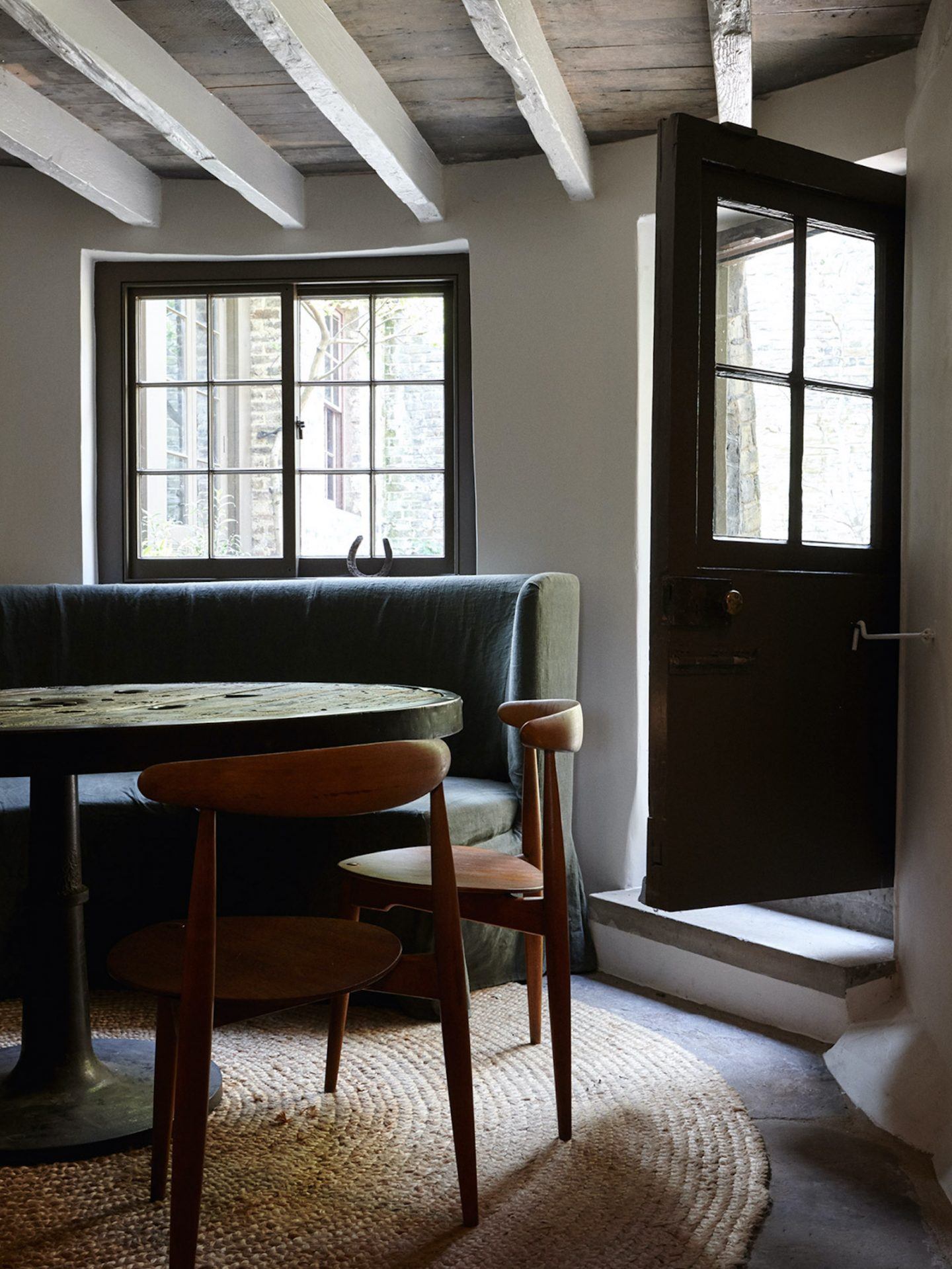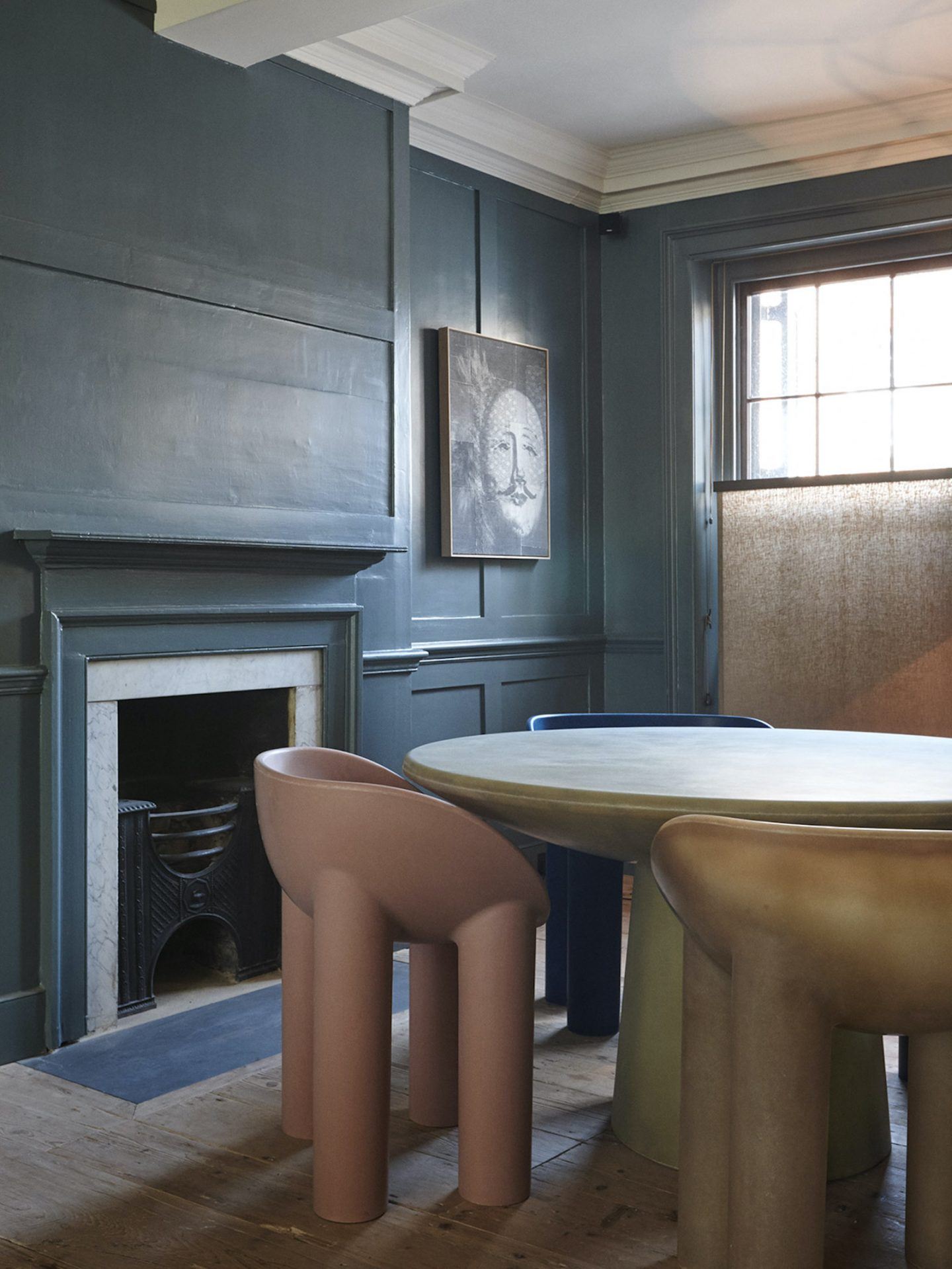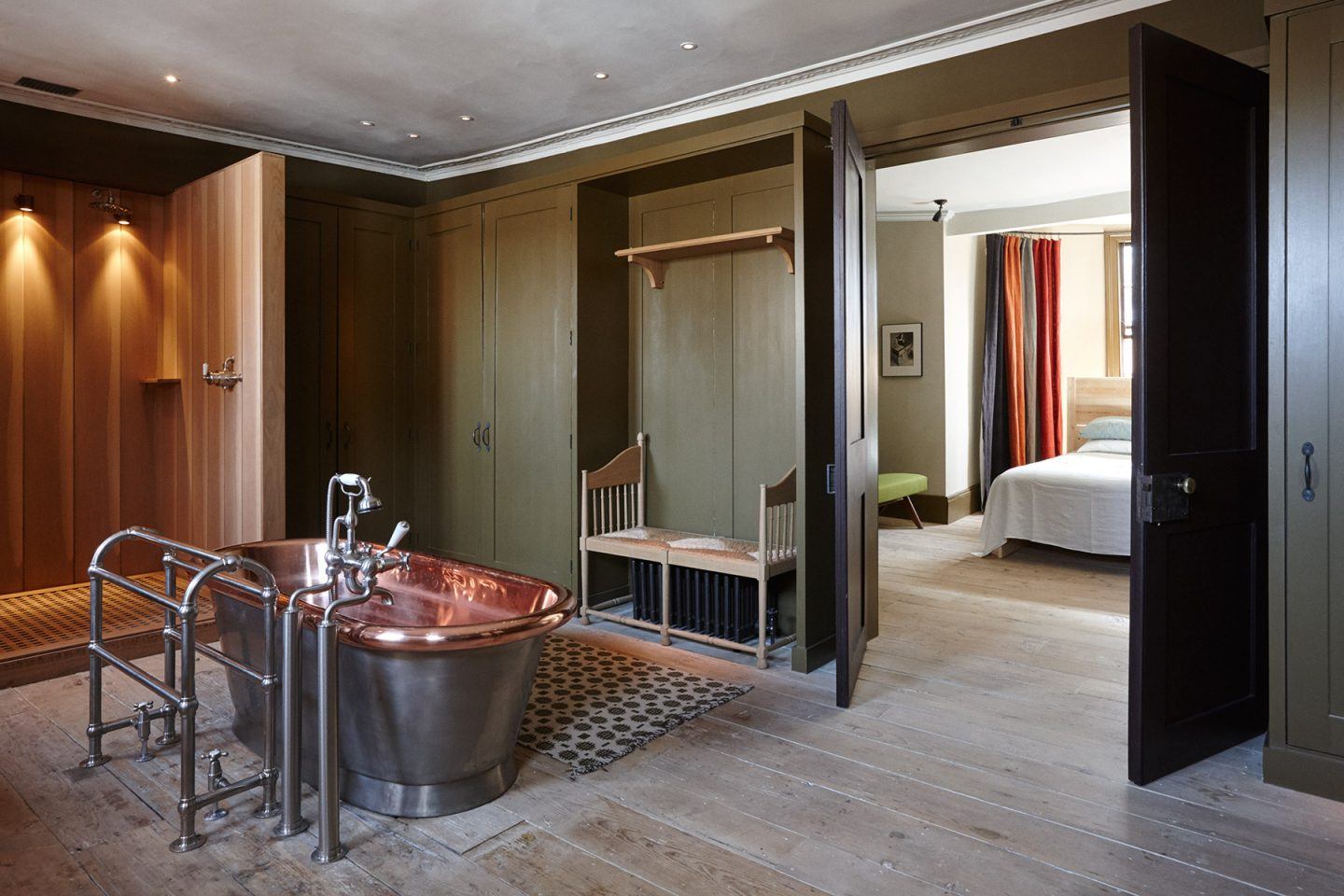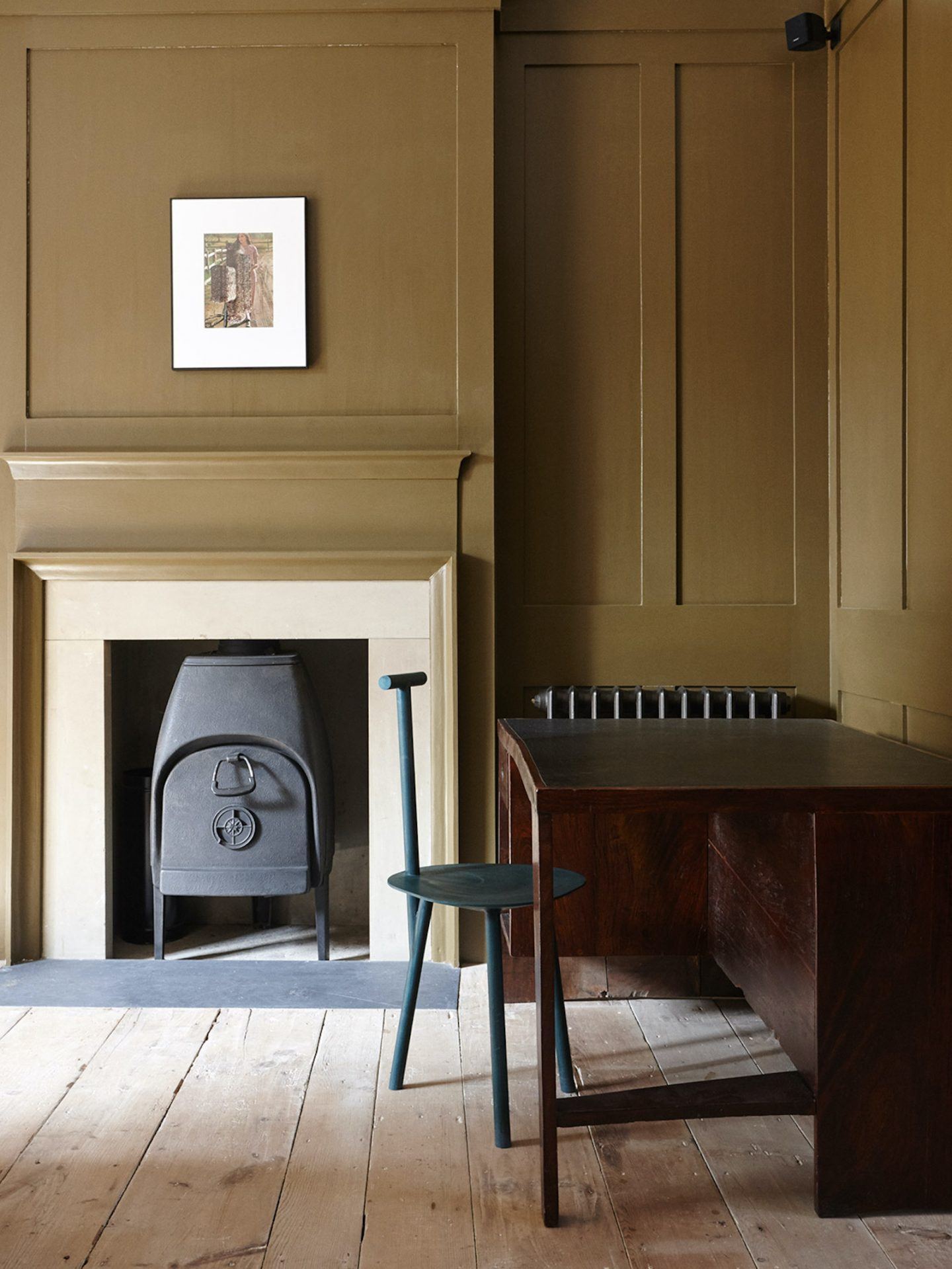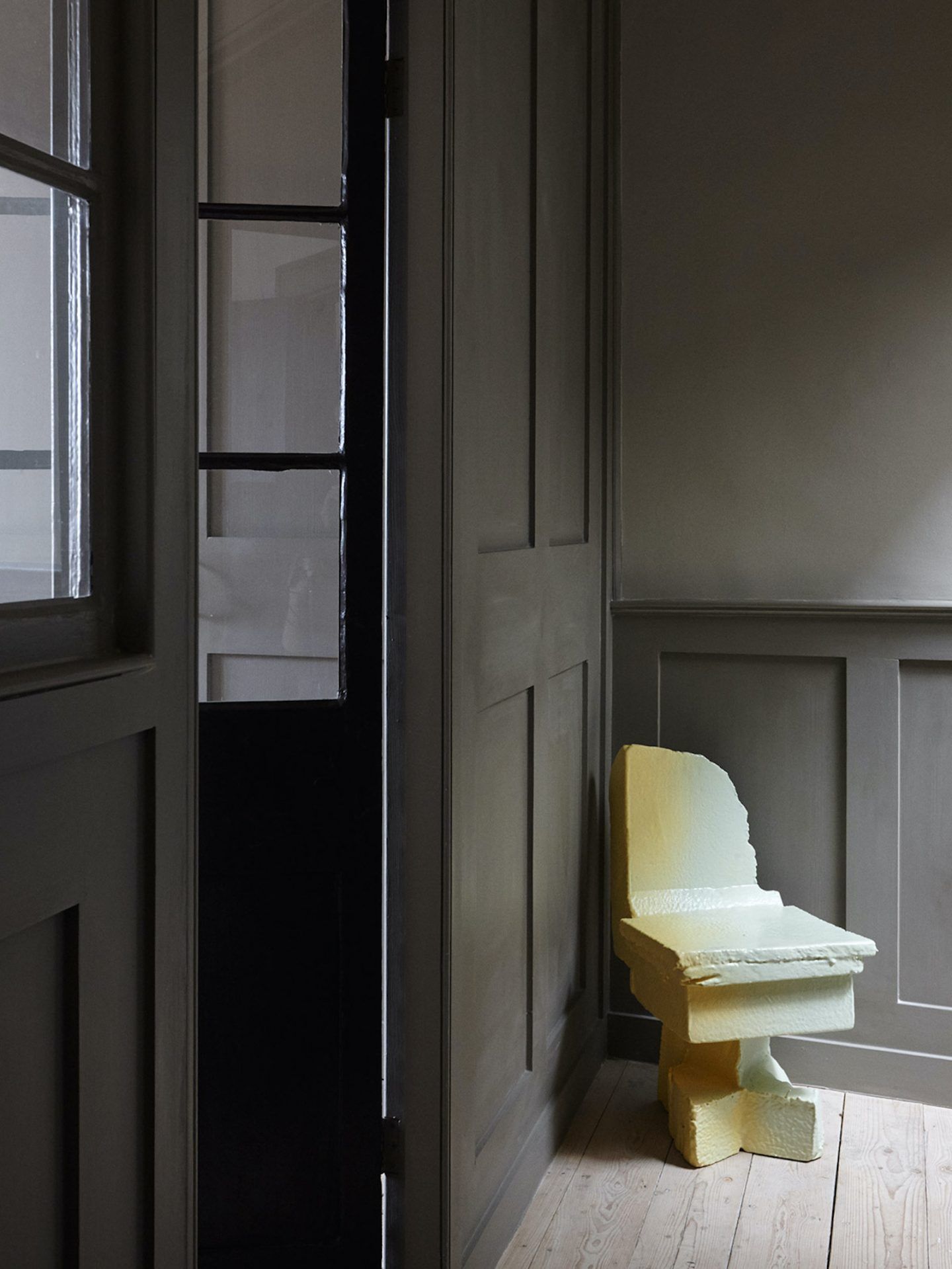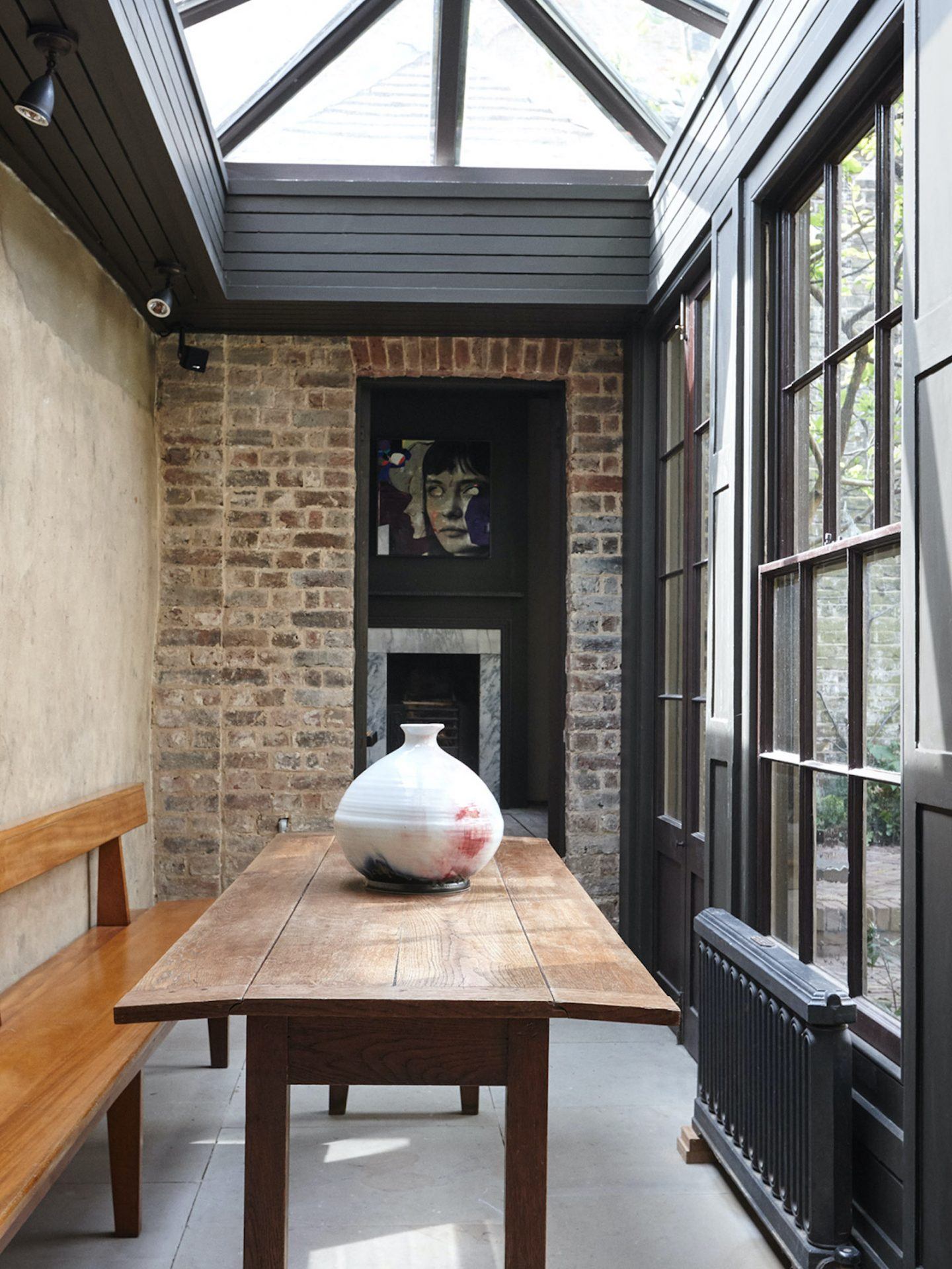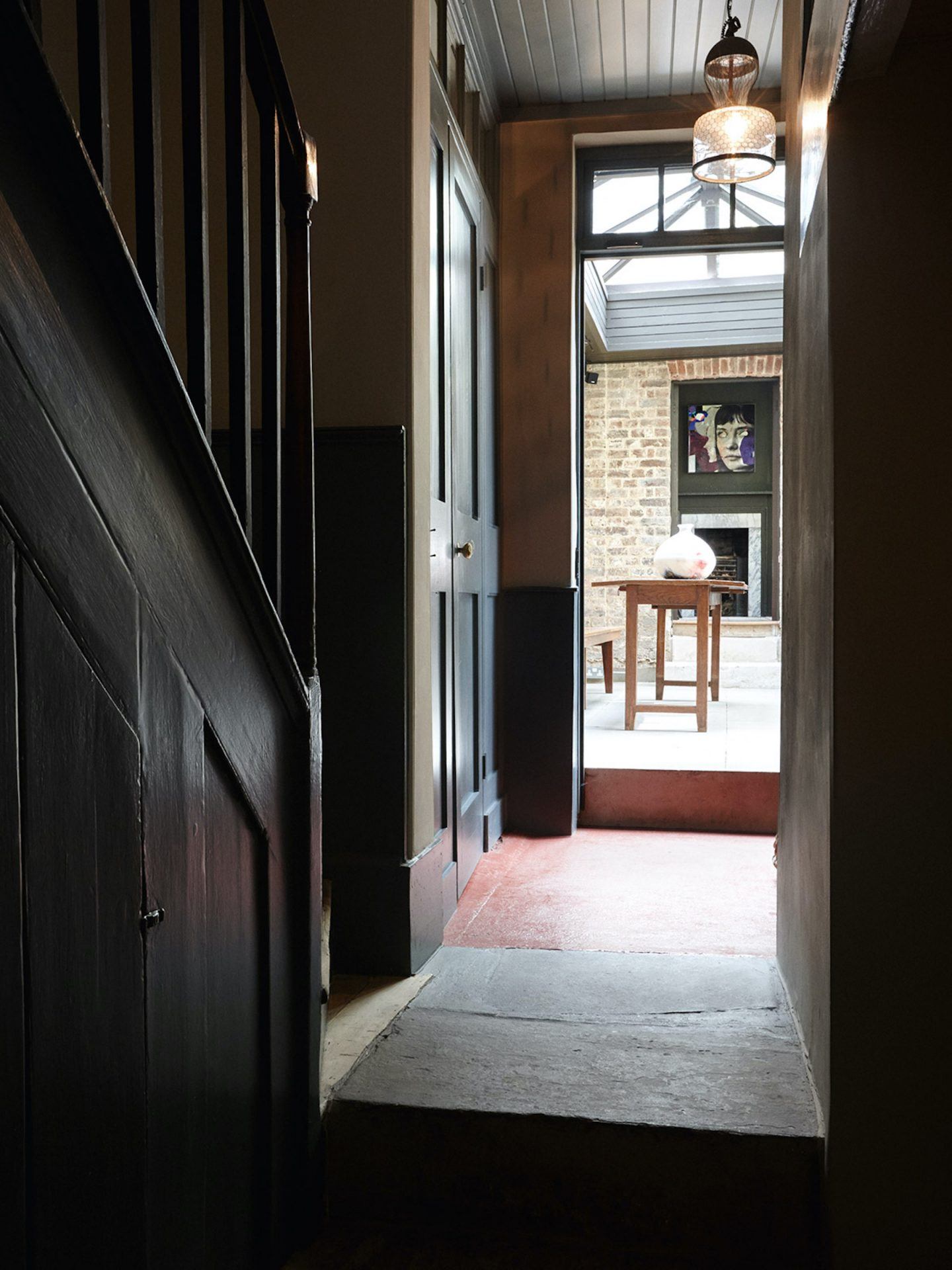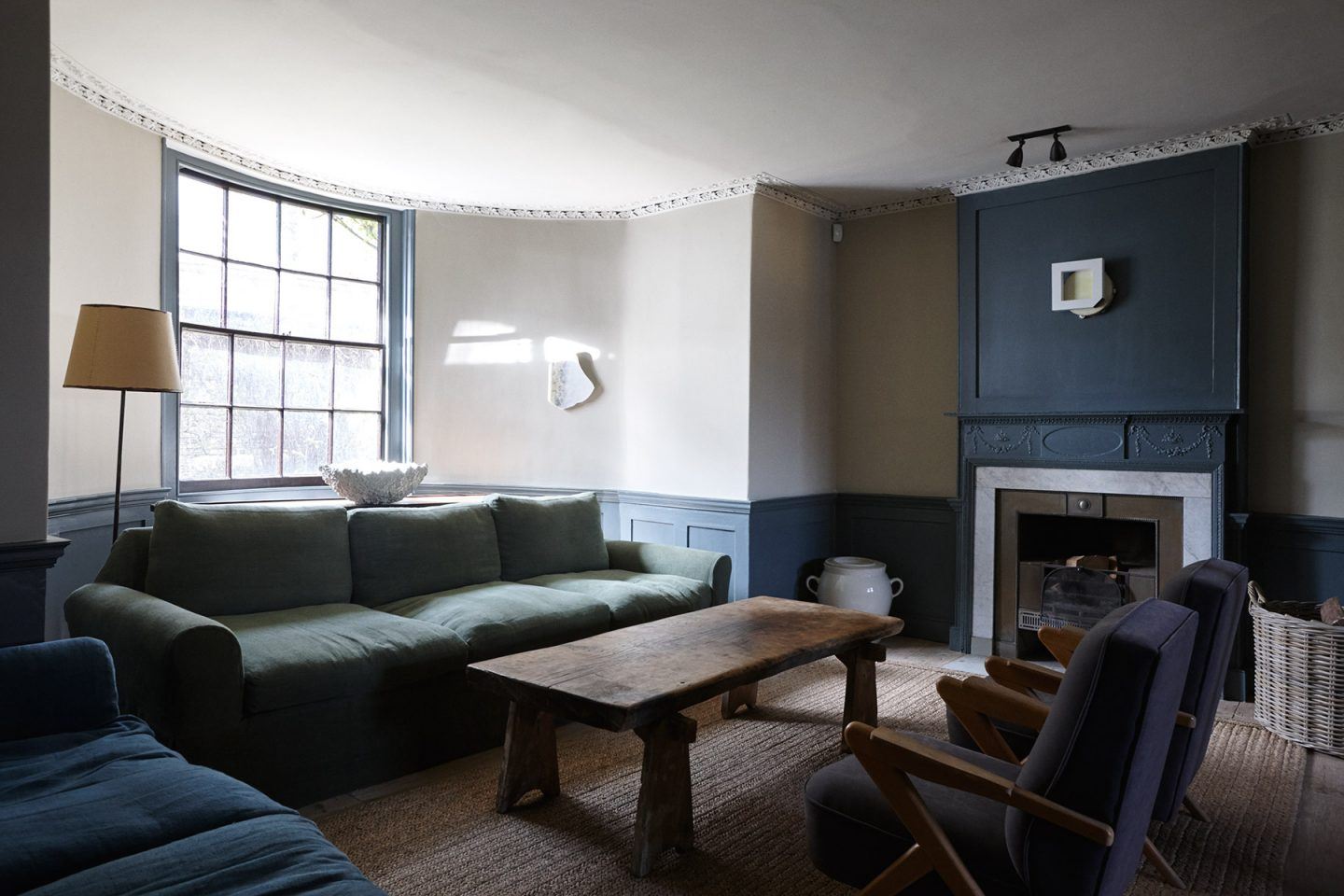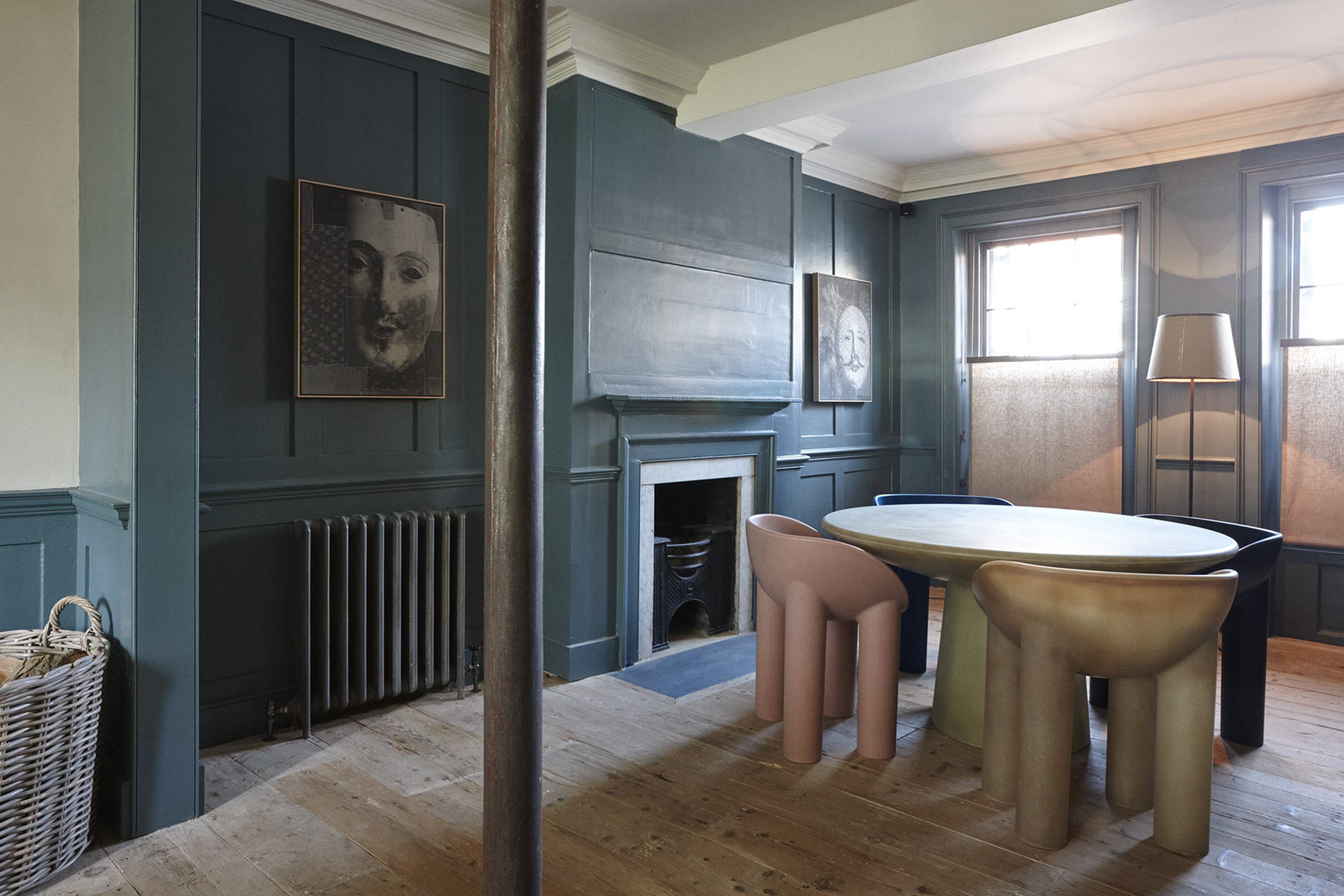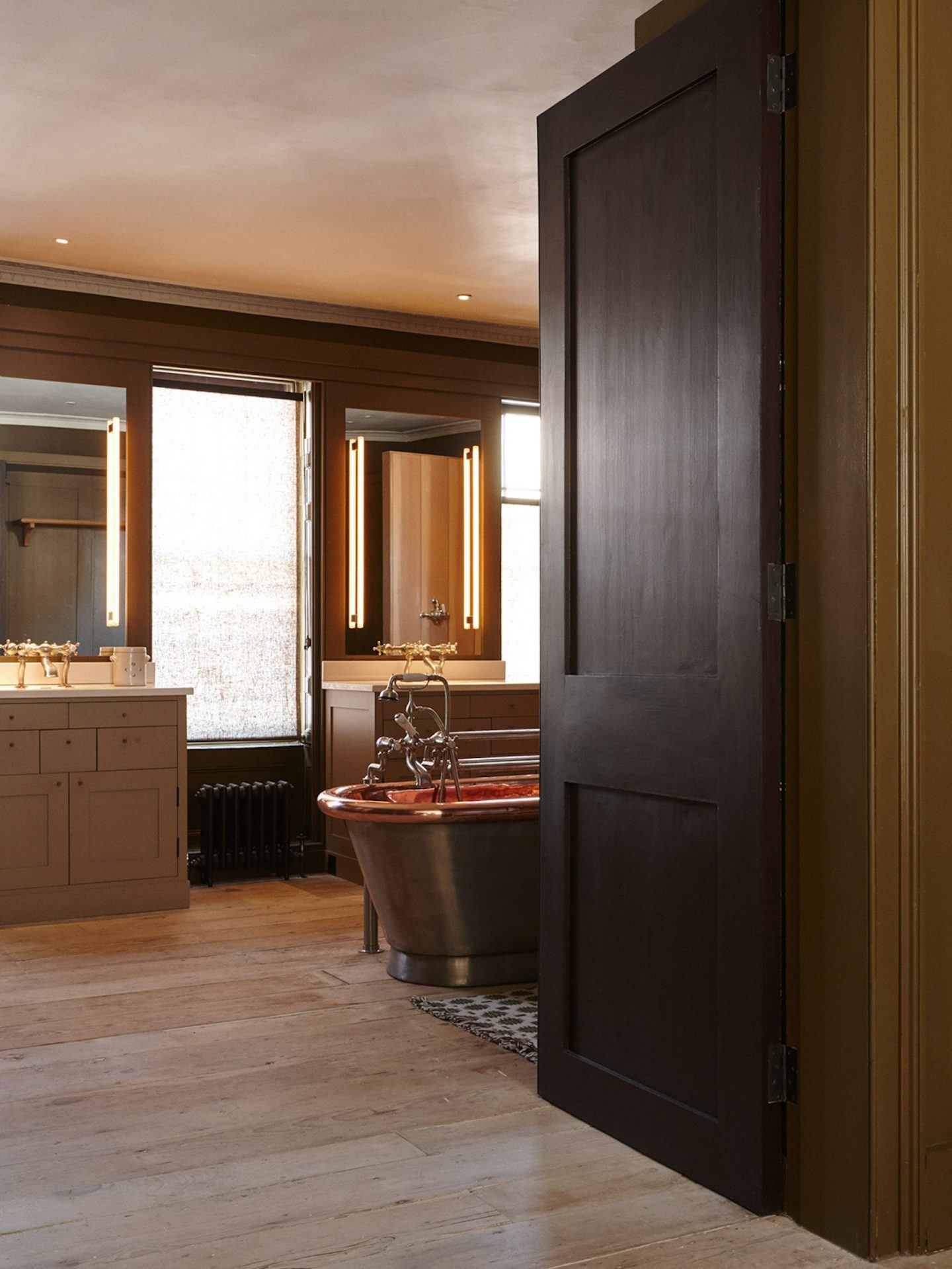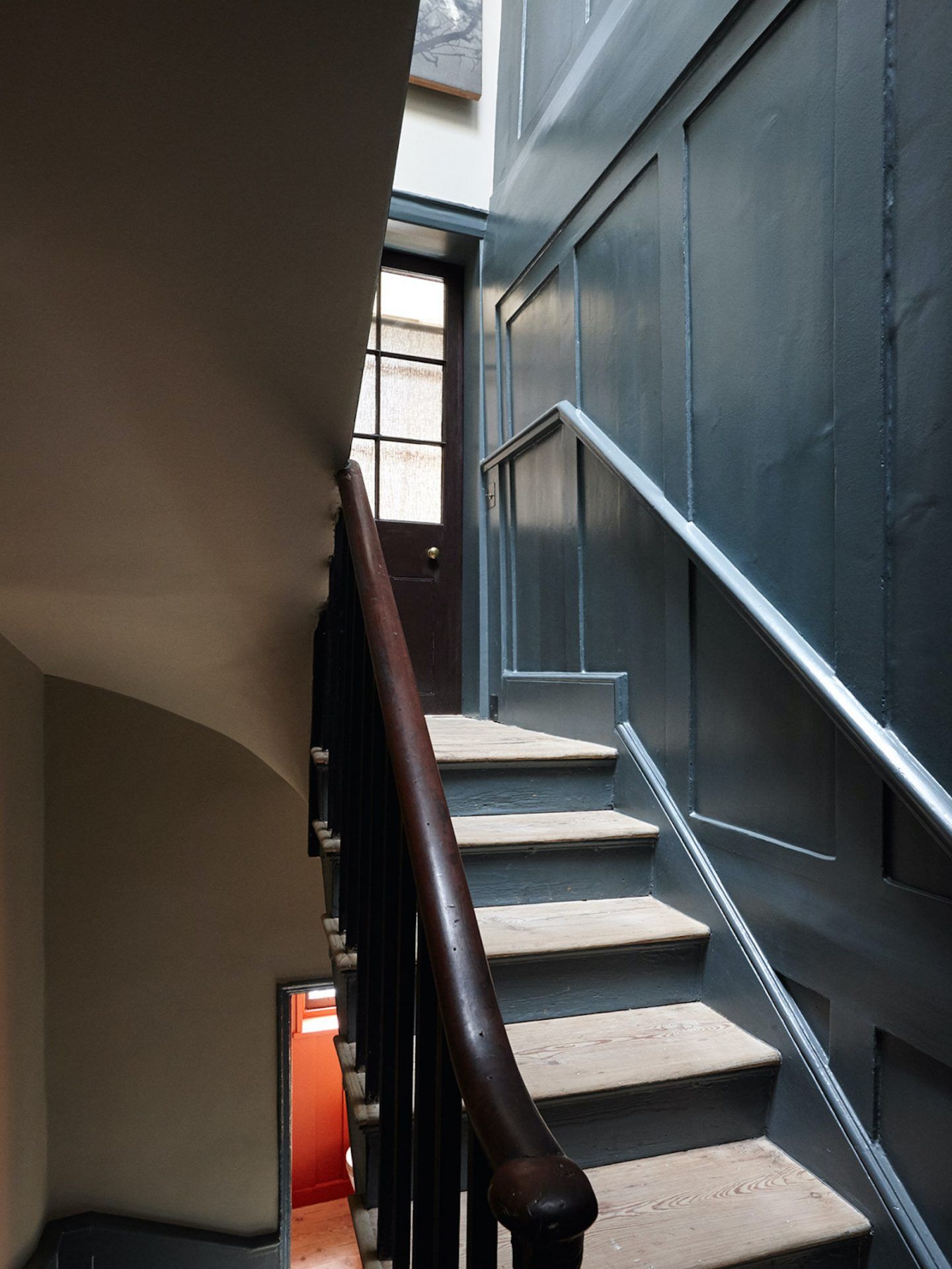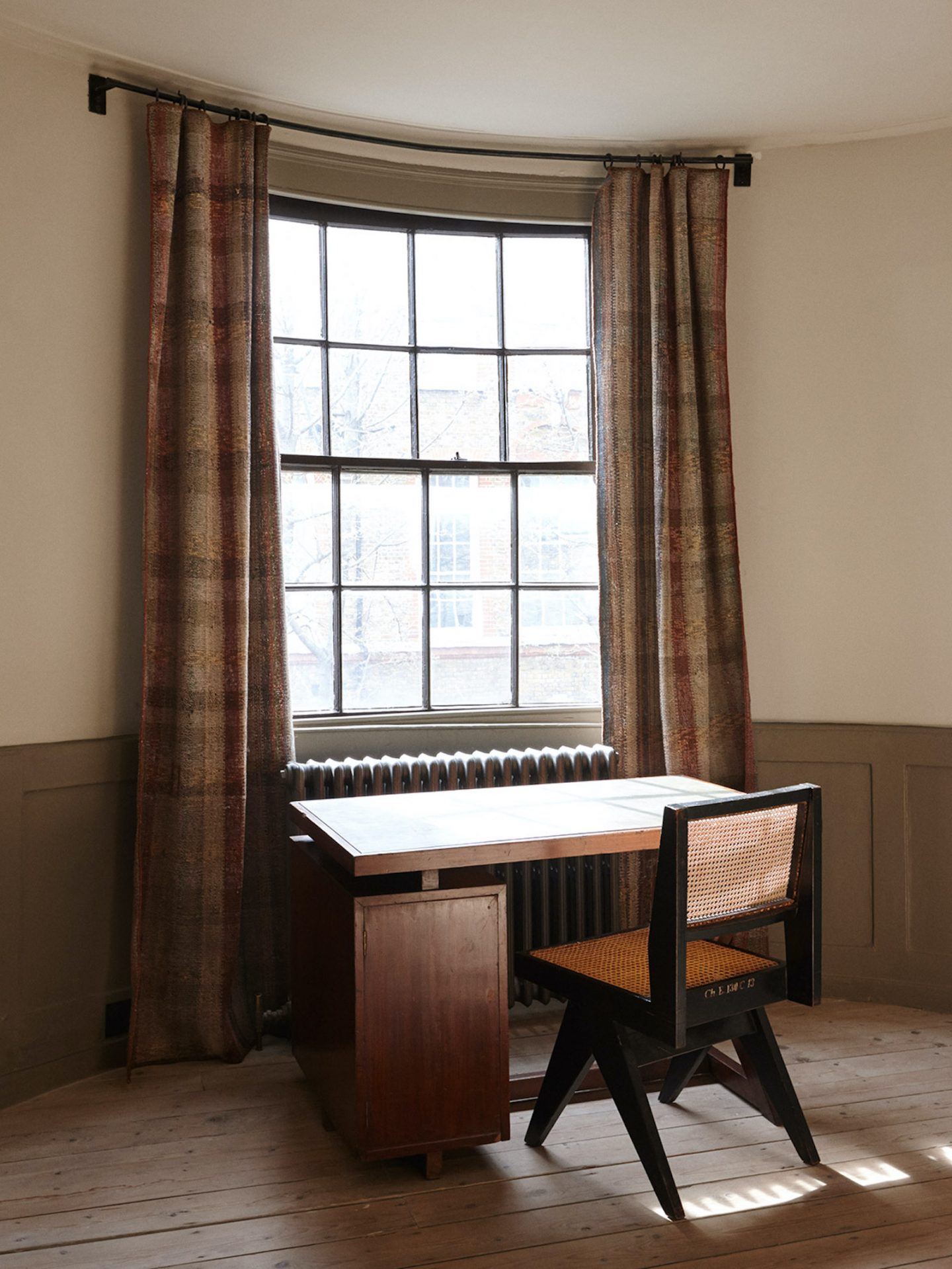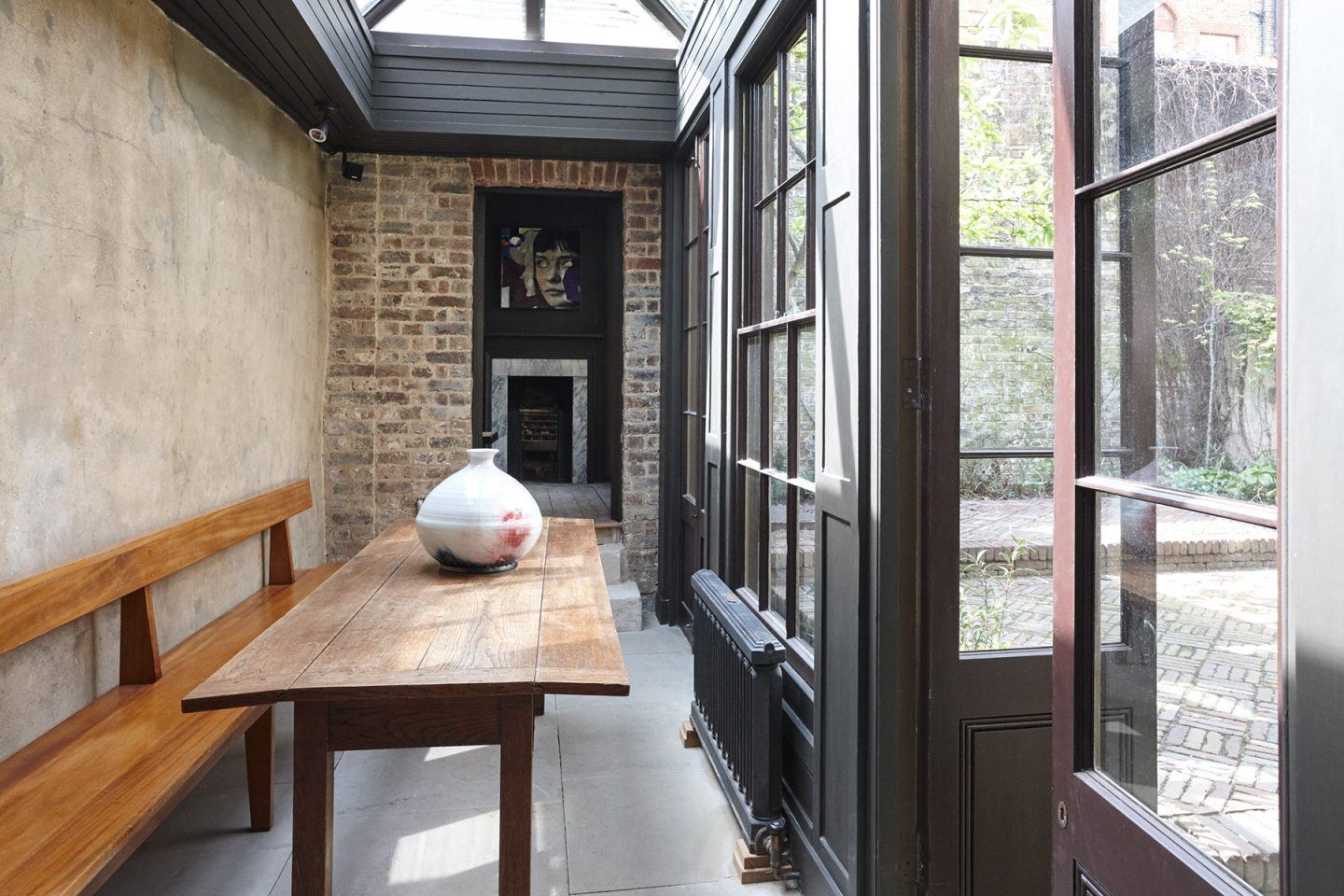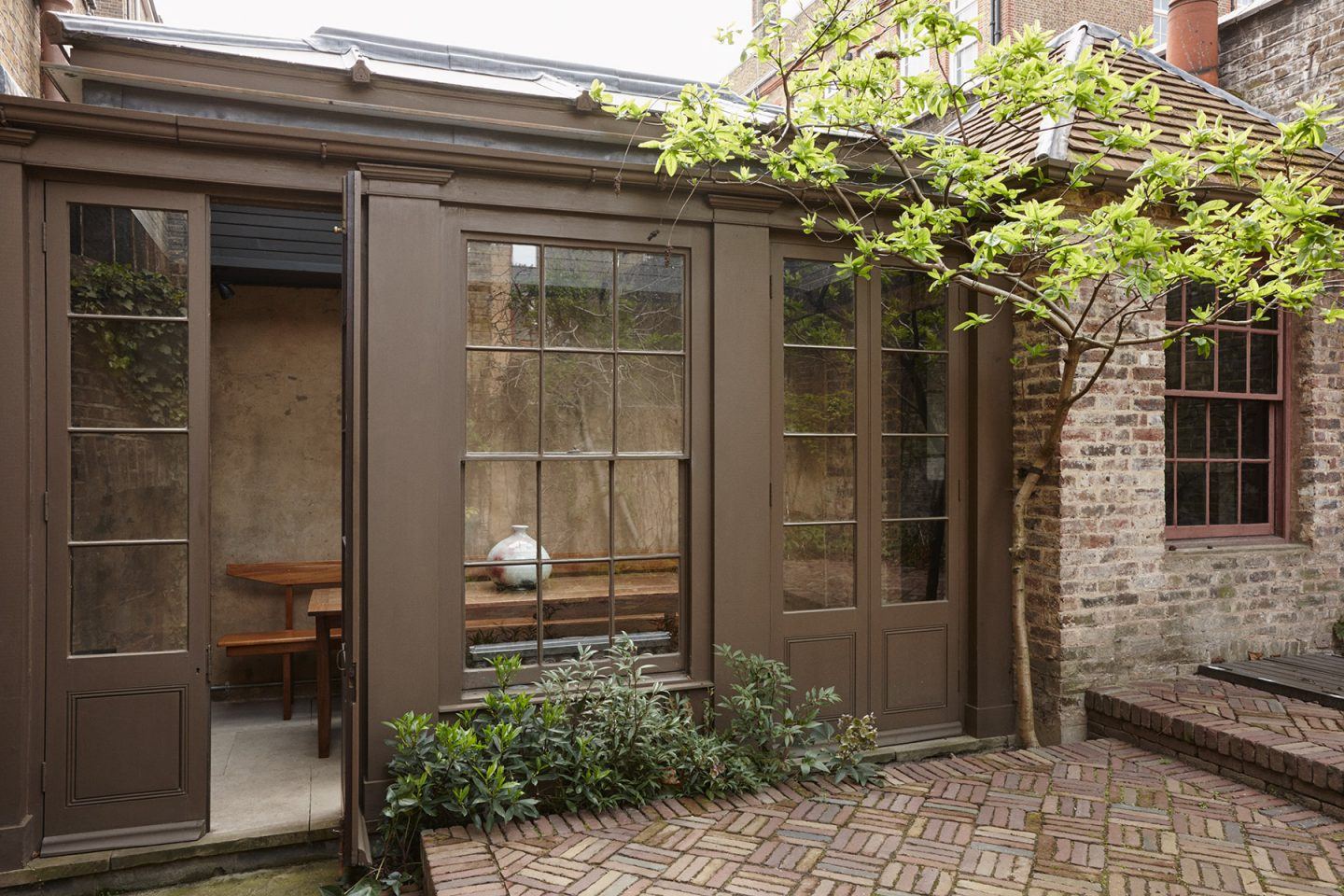 ADDRESS
New Road Residence
33 New Rd, Whitechapel
London E1 1HE
United Kingdom
CONTACT
Tel: +44 20 7033 6788
Website