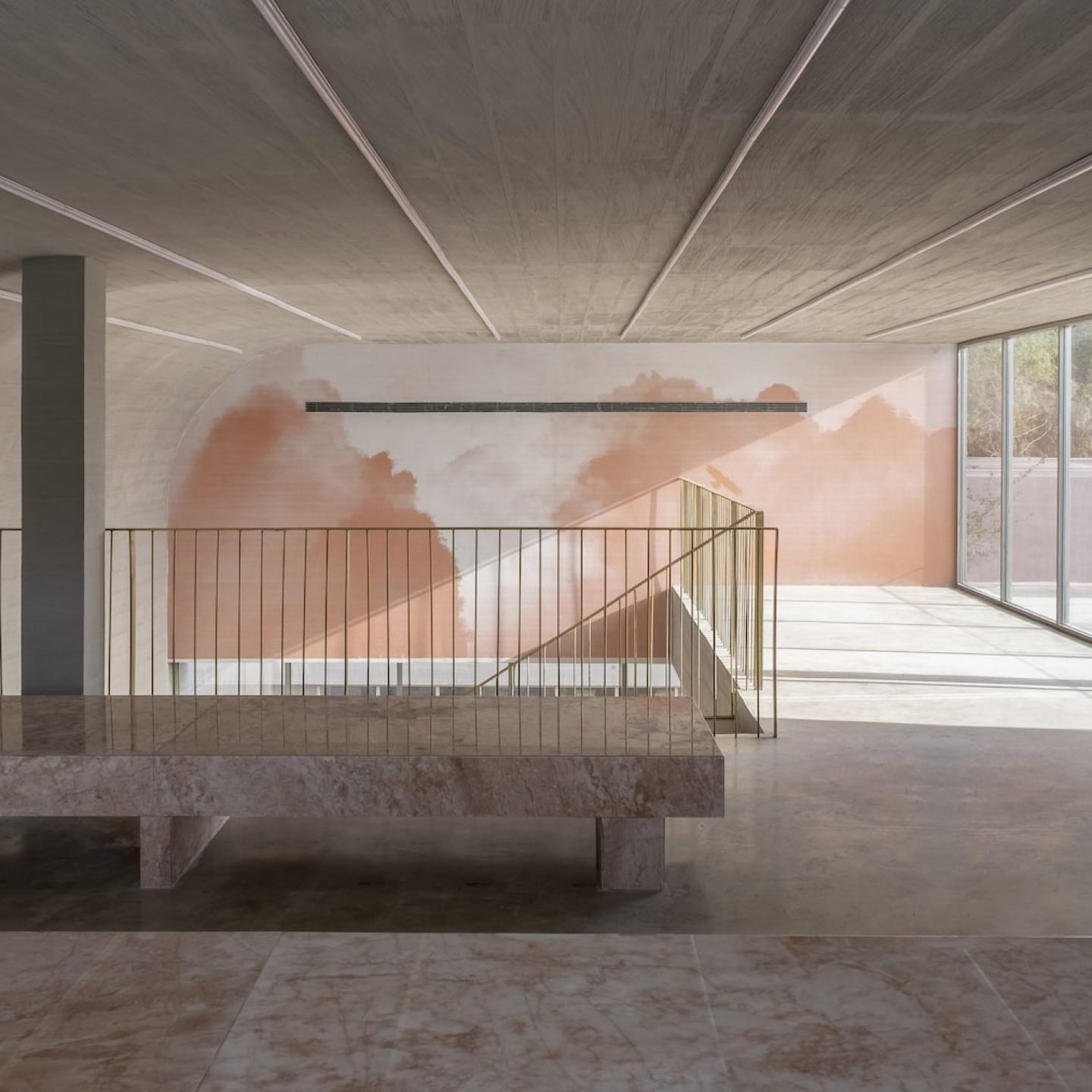 Studio10's Qinchang Village Town Hall, An Architectural Playground For Its Community
With its curving, concrete arches and abstracted, geometric volumes, the 'Qinchang Village Town Hall' by Shenzhen-based architecture practice Studio 10 is a playfully hybrid community center for cultural and recreational programs.
This project culminates the second phase of the Qinchang Village CPC Center Complex, which includes non-profit community services and ceremonial spaces on the west side, and small local businesses recreational programs on the east. Here, stalls selling local farm produce, handicrafts, and souvenirs, sit alongside a small café, a restaurant, a gallery, and a library. These sections converge around a central courtyard and basketball court, which serves as a spectator area for villagers to watch games. The complex therefore provides a space where locals can come together for connection through their small businesses or in public spaces, and to offer cultural experiences to one another.
The aim was to provide an "​​intimate, earthly, and effortless" atmosphere around the overall space, explain the architects, where residents can utilize the building's different functions to bring equal access to one another for urban amenities and opportunities. Characterized by a playful sense of form, material, and natural light, the asymmetrical complex presents a vibrant array of public indoor and outdoor spaces, peppered with pops of color on walls and on the sporting court. It is anticipated that the initiative may provide a model that can be adopted for revitalizing and redeveloping urban communities elsewhere, both in China and beyond.