Rilievo is the first in-house designed rug collection from Byron Bay-based interior brand and global curators Tigmi Trading. Offered in a rich but natural palette, the timeless rugs play with proportion and light to create minimalist and sculptural embellishments for the contemporary home.
"The collection is inspired by the hard edged beauty of Brutalist architecture, evoking the modernist designs and relief details of [Italian Modernist architect] Carlo Scarpa," explains founder and creative director Danielle McEwan to IGNANT. For the launching campaign, the rugs have been displayed in a CGI Brutalist setting designed by Australian creative studio Photonic—a virtual reconstruction of Scarpa's masterpiece 'Brion Tomb and Sanctuary'—the architectural language of which pairs beautifully with the geometric forms, materiality, and intricate details of the designs.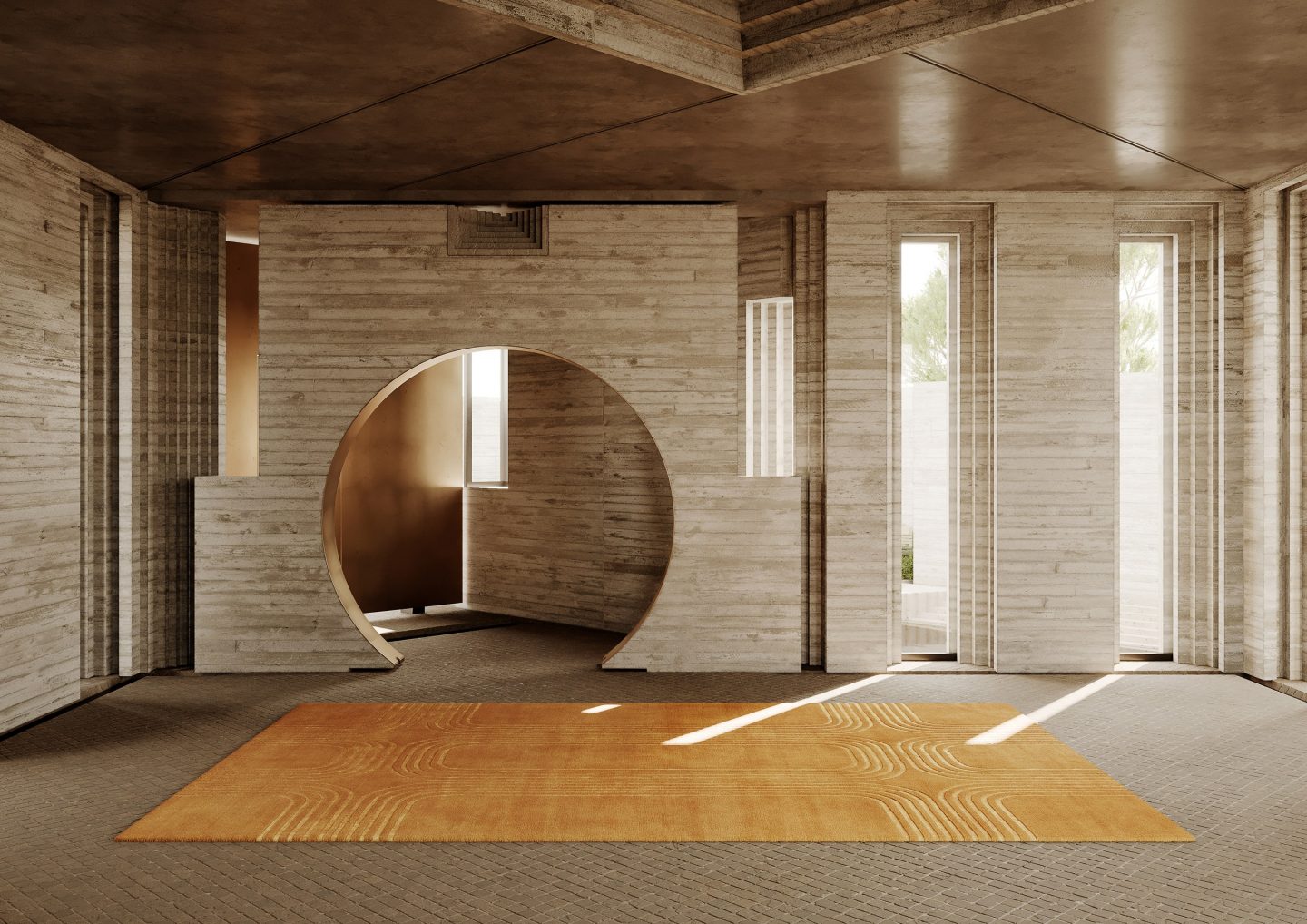 Consisting of five pieces in monochrome earthy textures, 'Rilievo' explores the repetition of patterns and the "interplay between positive and negative space created by shadows cast from relief elements," McEwan continues. The 'rilievo' effect, Italian for 'relief', is realized through the contrasting details of the precious New Zealand wool on a soft linen lining, which creates a pure balance of hardness and lightness. Hand-knotted and made-to-order in Nepal, the collection is not only unique but it also reflects Tigmi's environmental ethics and slow, considered approach to design.