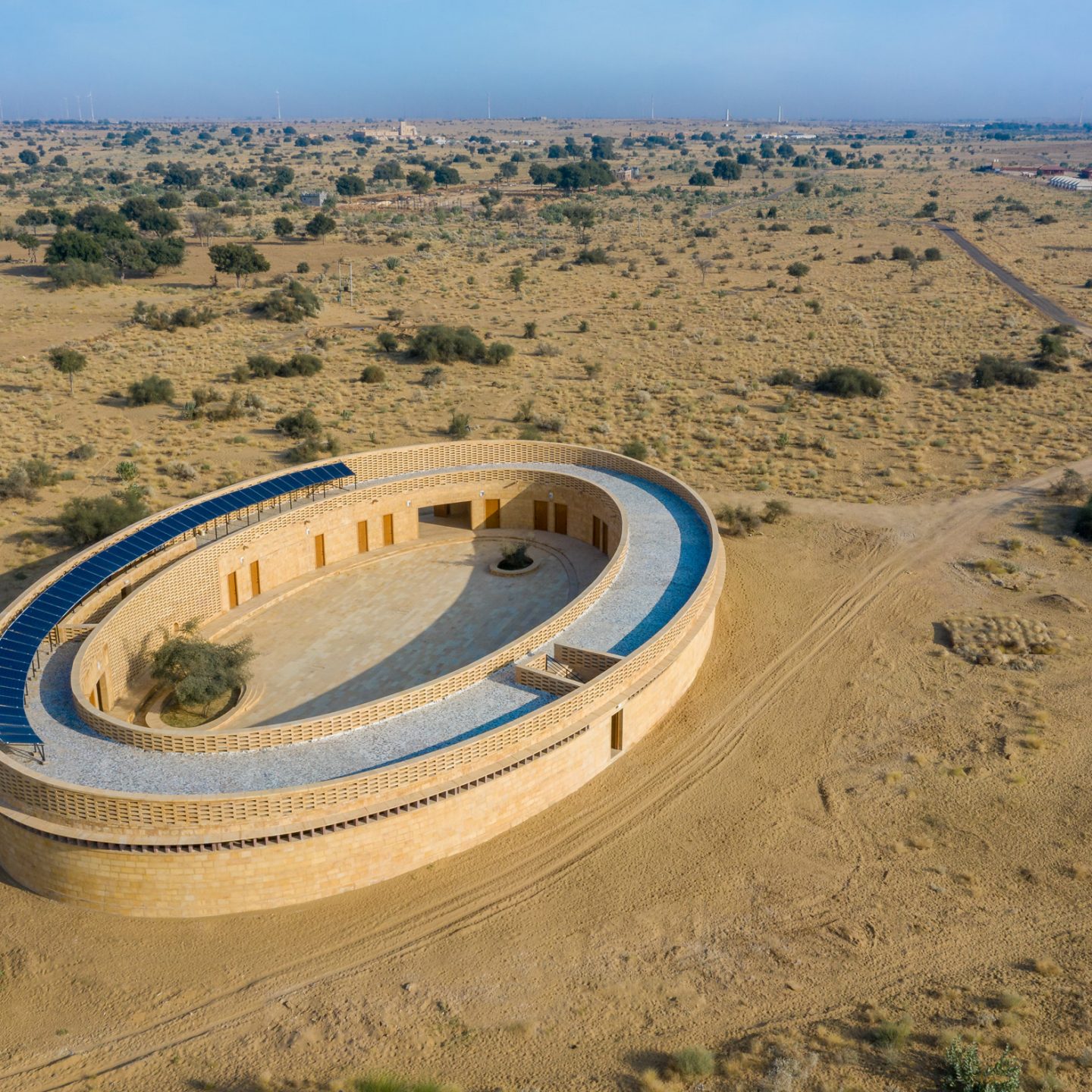 With The Symbolism Of Empowerment, Architect Diana Kellogg Designed This Oval-Shaped School In India
Positioned in the middle of the mystic Thar Desert in Rajasthan, India, New York architect Diana Kellogg has designed the 'Rajkumari Ratnavati Girl's School', an oval sandstone structure that will serve more than 400 girls in the region.
The architect was commissioned by CITTA, a USA-based non-profit organization that supports development in some of the most geographically remote or marginalized communities in the world. Kellogg looked at feminine symbols across cultures when starting the design process; specifically symbols of strength. She landed on a structure of three ovals to represent the power of femininity and infinity, which exist as a school, a performance and art exhibition space, and a women's cooperative, where local artisans will teach weaving and embroidery techniques from the region. Collectively, the three oval buildings are called the GYAAN Center, and the aim is to equip young women with the tools to further their education and independence, as well as raise awareness surrounding the issues faced by women in India on a global scale.
"I wanted to create a building about light and community—a structure that resonates with the soul of its people and enforces the natural energies to nurture and heal the women and girls," explains Kellogg of the project. The school features a large exterior wall built entirely out of hand-carved Jaisalmer sandstone, that wraps around its perimeter, with an interior wall that encloses and surrounds the classrooms. On the roof, a solar-panel canopy with a metal framework doubles as a jungle gym with seesaws, swings, and monkey bars for the girls—a clever example of hedonistic sustainability. An oval-shaped courtyard is found at the center of the venue for playtime.