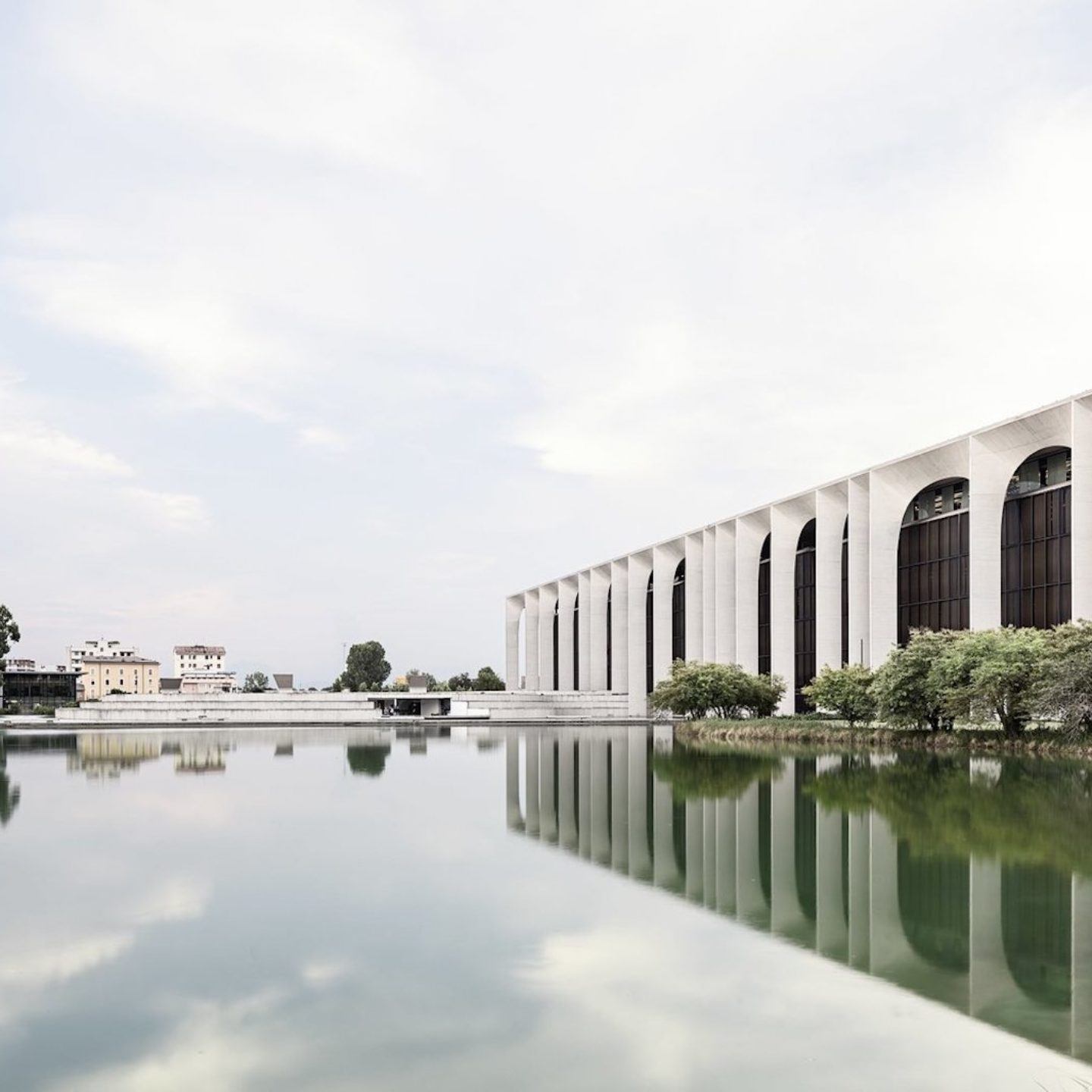 Oscar Niemeyer's Favourite Masterpiece: An Abstract, Curving Publishing House In Italy
In 1975, the famous Brazilian architect Oscar Niemeyer designed a building that would become, of all his significant European creations, his favourite: the 'Mondadori Headquarters', a publishing house in Segrate, Italy.
"I am attracted to free-flowing, sensual curves", Niemeyer was once quoted. The essence of this tongue-in-cheek spirit directly correlates to Niemeyer's playful design of Mondadori HQ. The building features an enormous rectangle structure with curving concrete pillars, that appears to cage in the multi-storey offices beneath. The remarkable sweeping volumes of the complex rise up in the flat landscape and the glass window offices look out over the large reflective pool that surrounds. The headquarters is considered a classic and a trailblazer of architectural modernism, and is in Niemeyer's words, something akin to 'musical rhythm'.