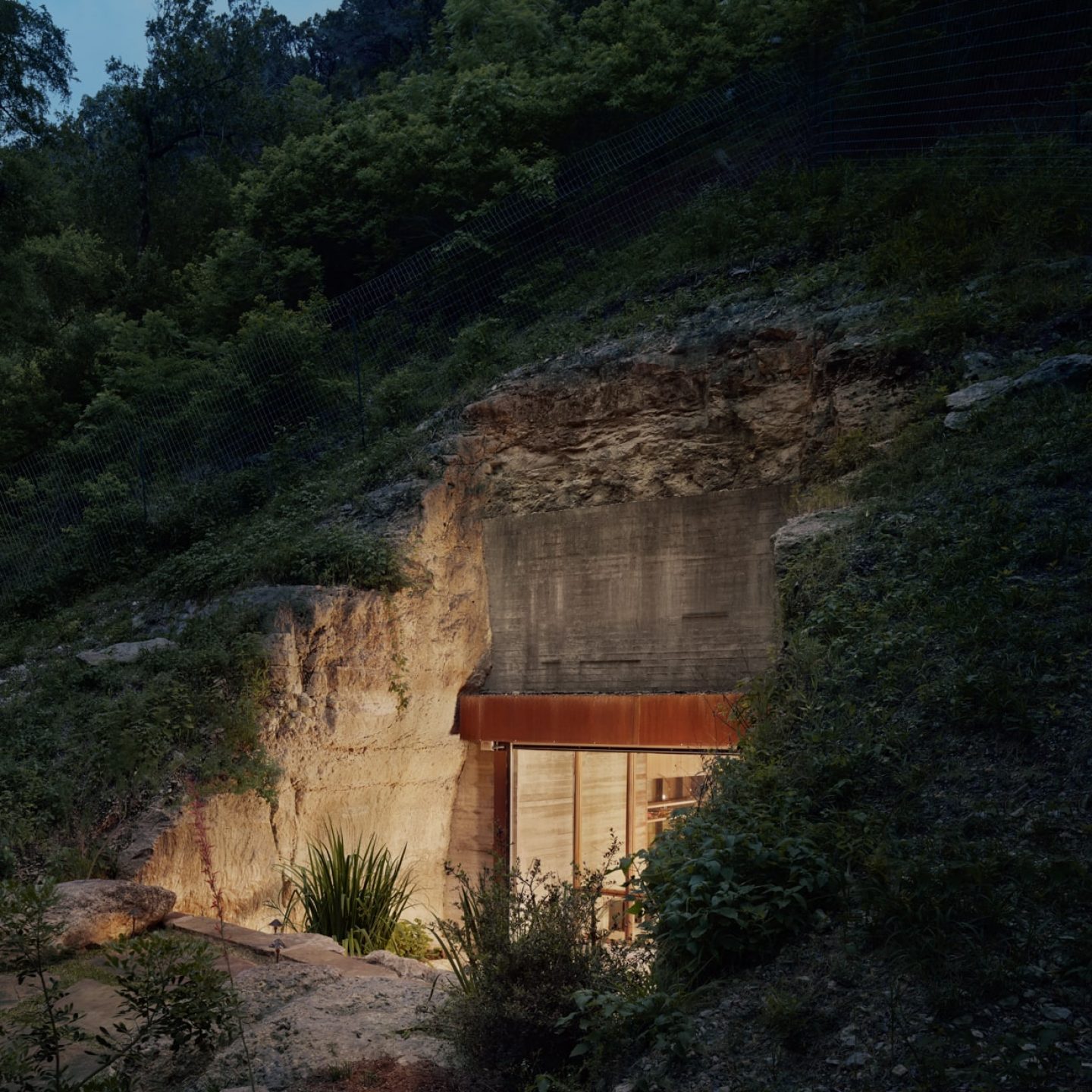 Formerly A Limestone Cave, Clayton Korte Transform Rocky Site Into A Hidden Wine Cellar And Bar
In Texas, San Antonio architecture firm Clayton Korte has designed a sophisticated wine bar to be nestled into a limestone cave: 'Hill Country Wine Cave' almost completely disappears into the surrounding landscape, offering guests a charming, secluded experience for wine tasting out in nature.
Located along a secluded bend of the Blanco River, the cave is embedded into a forested hillside amongst oak and elm trees, providing a scenic and primal backdrop for the contemporary space. "The unassuming exterior entry court reveals a bit of mystery as it provides just a glimpse of what lies within," explains a statement from the firm. The bar and cellar are tucked away deep within the existing tunnel, which is capped at the exterior with a board-formed concrete portal that molds to the irregular surfaces of the limestone. Inside, a material palette of white oakwood and Douglas fir on walls and ceilings provides a warm contrast to the raw exposed concrete and sections of stone walls of the original cave. Elegantly minimal, the ambiently-lit space houses an ever-expanding private collection of around 4,000 bottles for wine-lovers and design fans to enjoy.