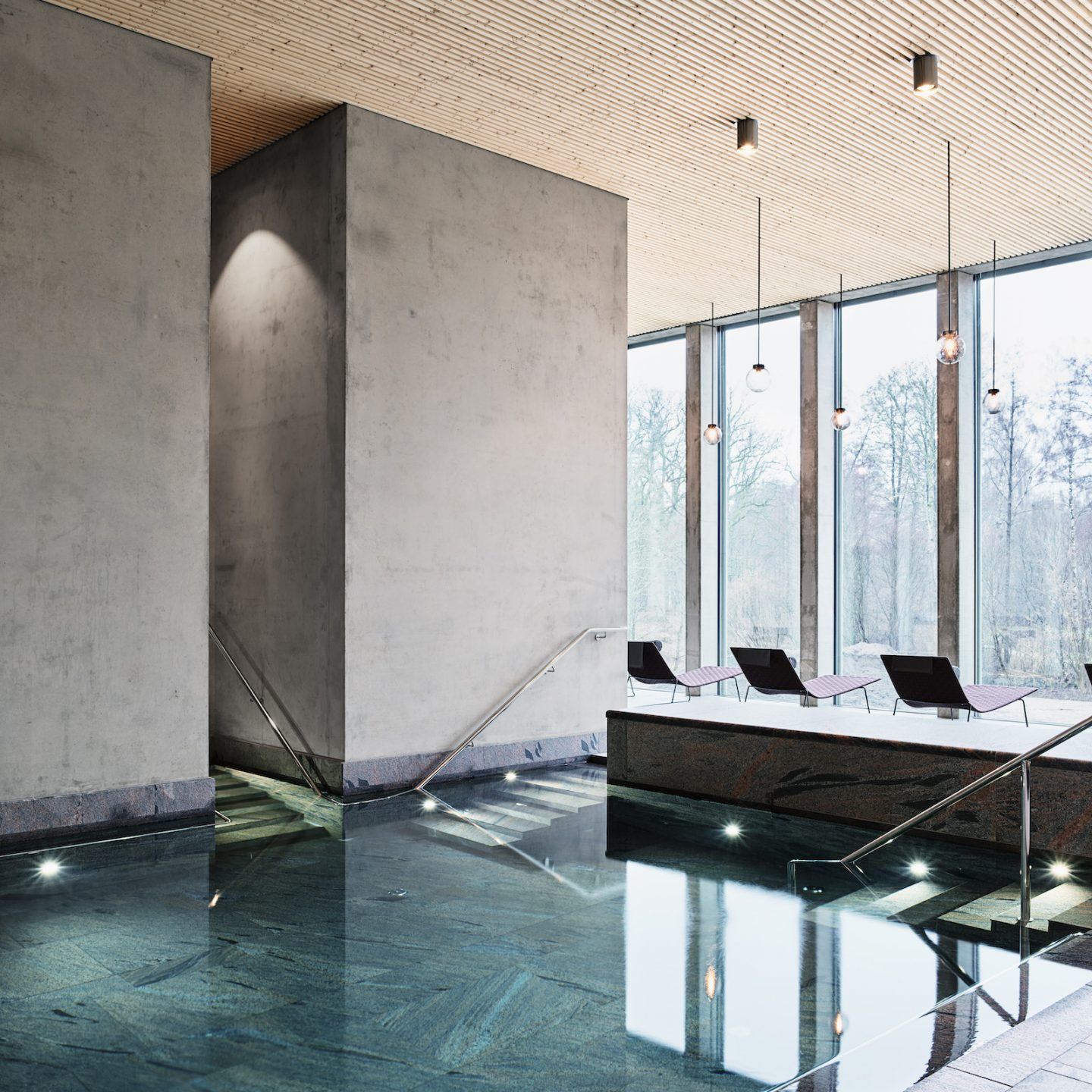 Andrum Spa, A Calming Retreat On A Swedish Estate Designed By Johan Sundberg
Swedish firm Johan Sundberg Arkitektur has designed 'Andrum', a concrete wellness center with a spa, sauna, waterfall experience, and steam room that overlooks the picturesque grounds of an estate in Höör, Sweden.
The spa was designed in collaboration with architect Blasberg Andreasson, on the basis of sensual impressions: "light, aroma, taste, acoustics, and touch," explains the firm. The primary materials of concrete, stone, wood, and glass together form a whole that aims to be "low-key and beautiful"—exposed concrete walls, floors made from slabs of stone, and slatted wooden walls and ceilings complete the muted color palette of the pared-back interior. Floor-to-ceiling glass windows allow a constant interaction with nature, where resting places have been positioned for meditative contemplation. A secluded terrace with an outdoor pool at the back of the building provides contact with the surrounding garden, supporting an immersive and overall relaxing experience for visitors.